Did you miss baby Cruz and baby Henry?! Well they're back to share another amazing baby product! Binxy Baby makes shopping much easier for us mommies, and especially easy with multiple kiddos. It's a shopping cart hammock for baby to sit in and be comfy while mommy gets her errands done. Both Leah and I have been using ours and loving them!
Photos of Jacquelyn by Ariane Moshayedi
**Side note, please excuse Court stuffing his face with oranges!!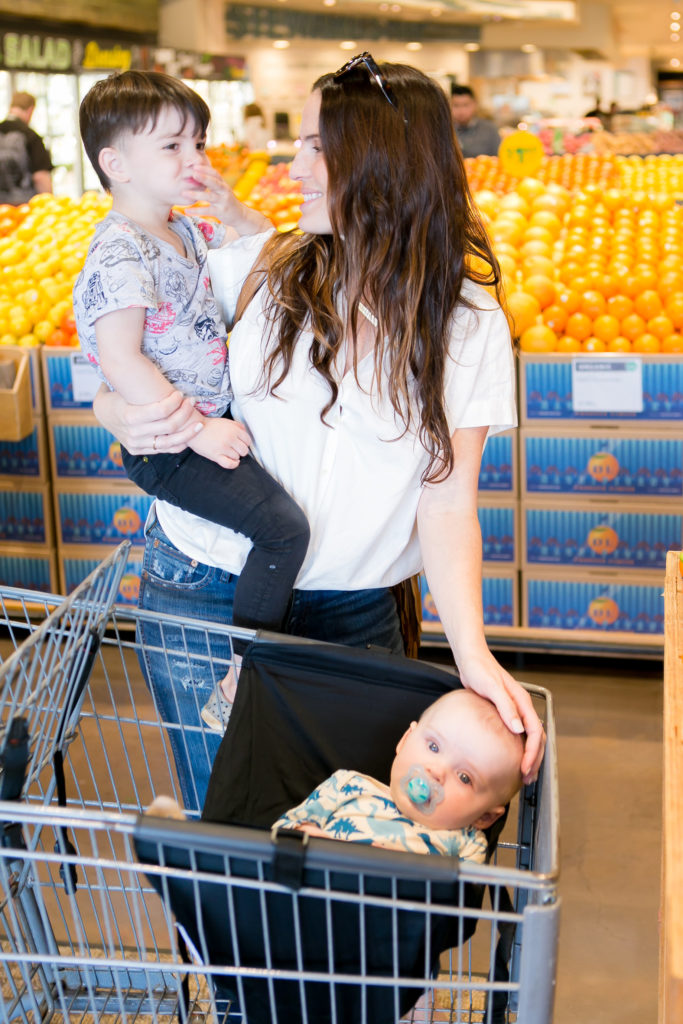 If you're like us and most of the time hate the idea of going to the grocery store with kids, then Binxy Baby is the answer to your prayers. Running errands is already a pain in itself, but when you add two or three crazy kiddos running around it gets even worse! Being able to have your baby safely tucked away and have your hands free is a life saver! I wish I would have invented it myself!
I unfortunately had a lot of back pain with both of my pregnancies and still do after Cruz. I love to wear him but sometimes it gets hard, so this is a really nice break to for me. I also think Cruz likes being able to look around and especially watch his brother being silly in the store.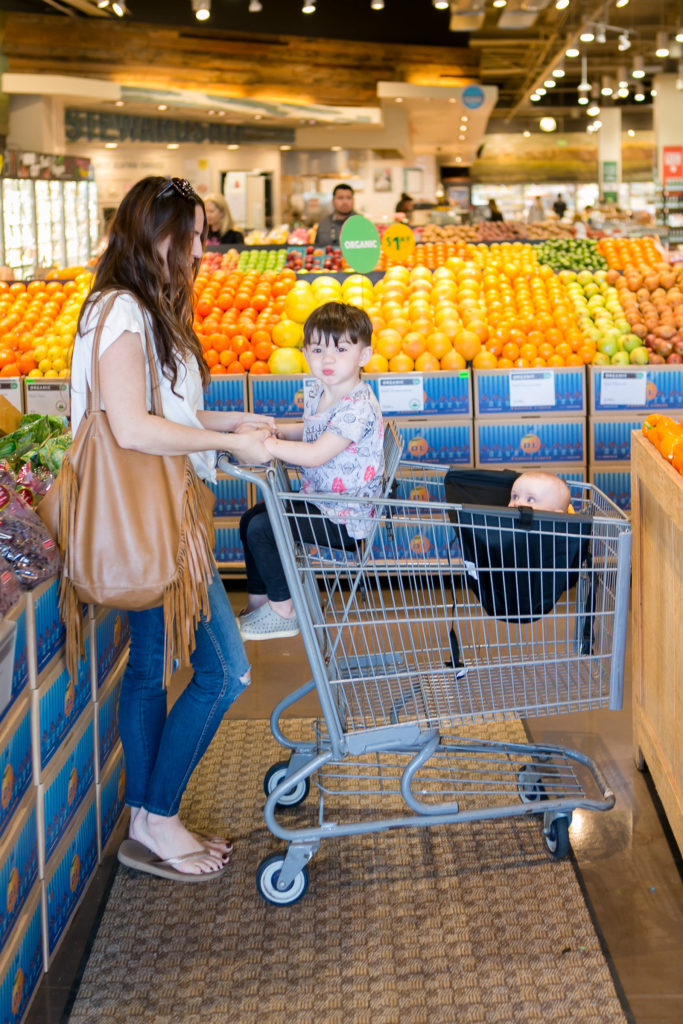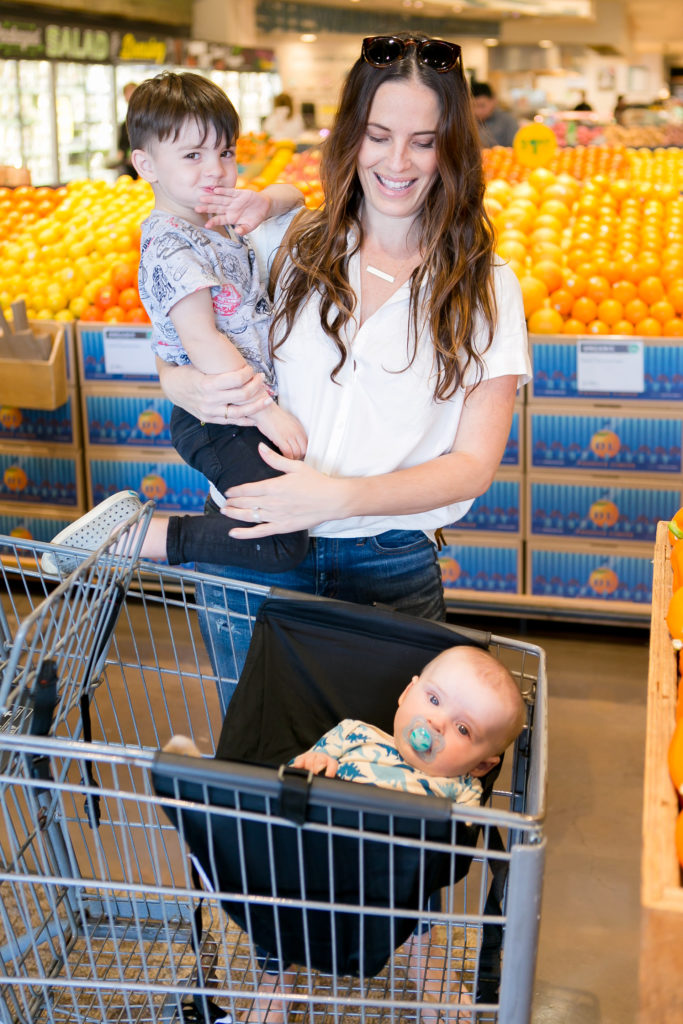 Leah is the busiest of us all with 3 little ones, I don't know what I'm complaining about! But even when she gets the random chance of going to the store with just baby Henry she likes the convenience of Binxy Baby! Look at little Henry peaking out of the grocery cart, sweetest little guy!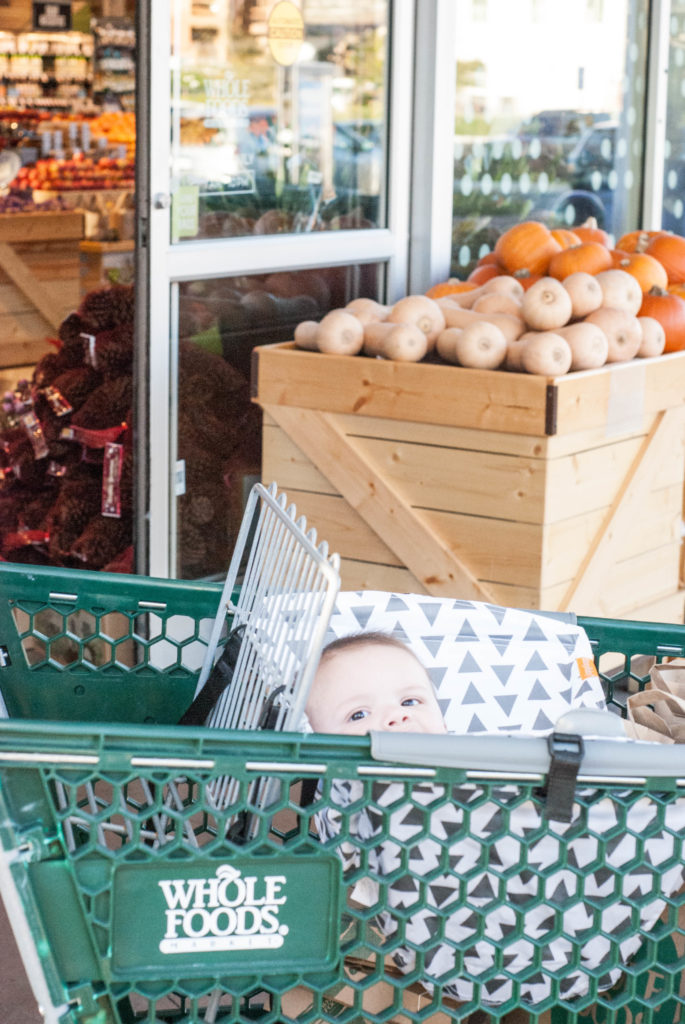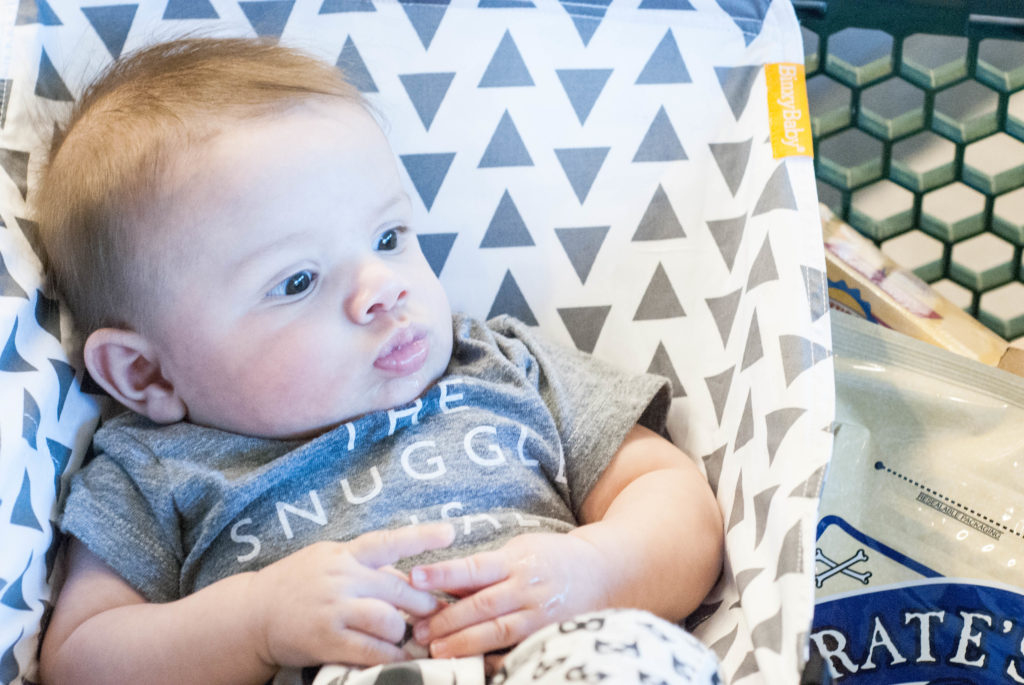 Binxy Baby has some really cute prints to choose from as well! Leah went with the modern triangle print and I went for a basic black. They also have girly prints and a brand new indigo print that is real cute for boys! It really is great to see how happy the babies are in their little slings, and how cute they look too!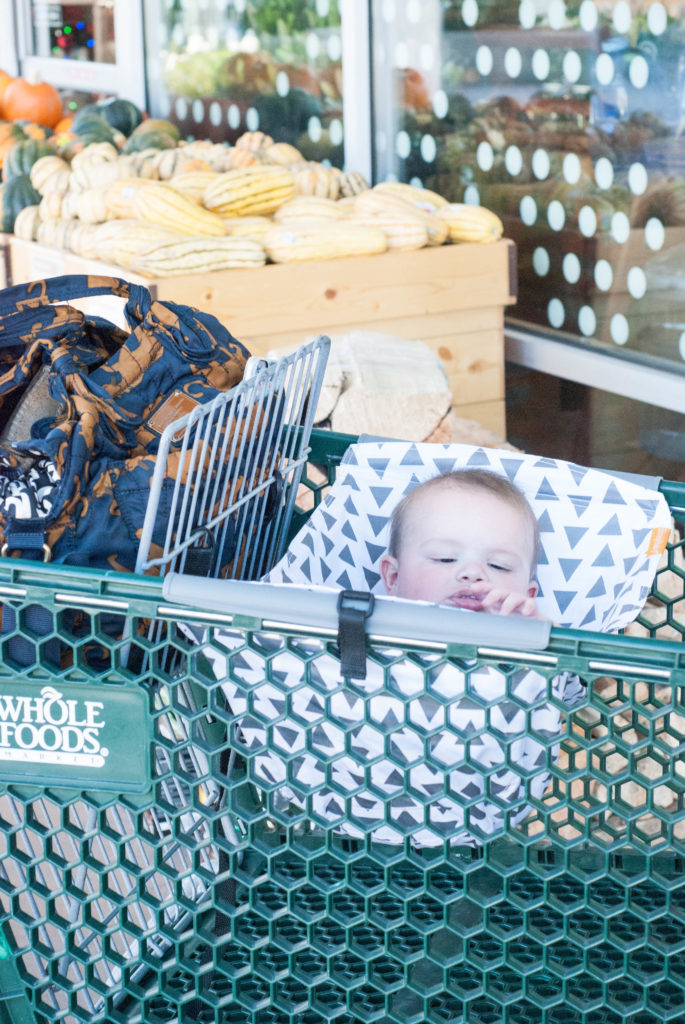 We both wish we had discovered Binxy Baby for our first babies, so we had to spread the word to you now. They would make for a really amazing shower gift as well!
xx
Jacquelyn