I'm so excited for my friend Kimberly, who will be welcoming her son any day now!!!  You probably recognize Kimberly from Eat Sleep Wear, the amazing lifestyle blog where she covers everything from fashion, food, home and beyond.  You also may remember that we styled and planned Kimberly's tropical bridal shower three years ago!!  I stayed in touch with Kimberly and we became friends, checking in on each other as life went on.  Kim's journey to pregnancy wasn't easy but I always knew it would happen as she was destined to be a mother!!
I'm happy to say Baby Boy Lapides is due this month and I was so happy to plan and design her beautiful baby shower last month.  It's featured today on Eat Sleep Wear and Inspired By This!  Make sure you head over to see all the stunning photos by Felicia Lasala, and keep scrolling to see some here too!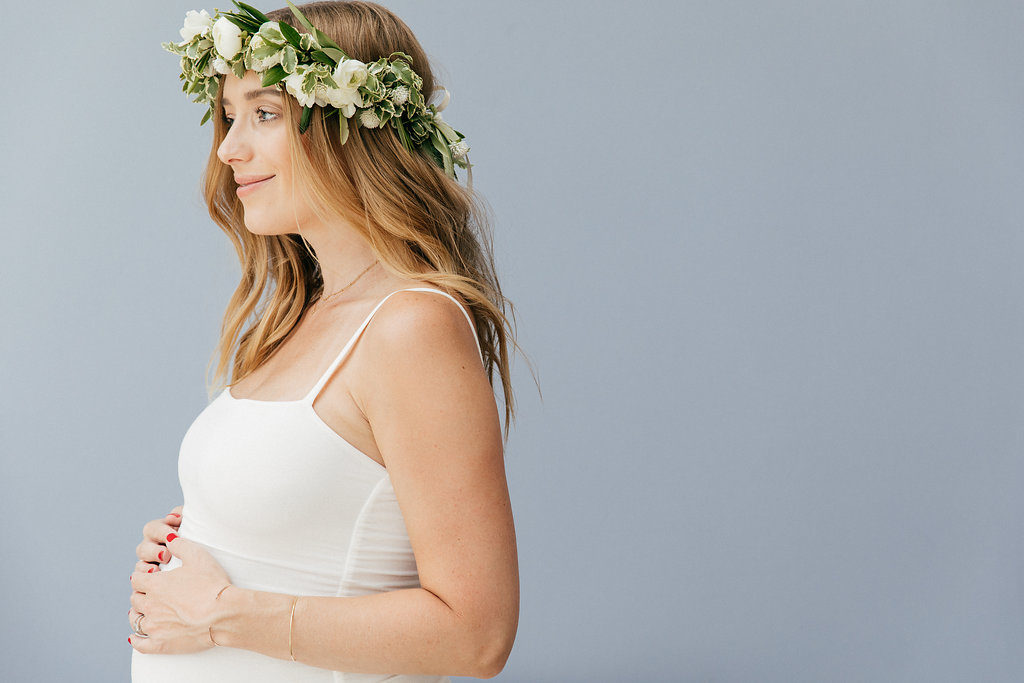 For her special day we did another roof top – it's sort of our thing as we did it for her bridal shower!  In the past few years she's moved down from LA to Huntington Beach – yay, closer to me! – and we found the perfect spot in the Shorebreak Hotel for the venue.  Kim, her husband Blake and pup Lola often frequent their restaurant Pacific Hideaway.  It served as the the best backdrop as they have the most gorgeous blue and grey tile on the floors, perfect for a shower for baby BOY Lapides!!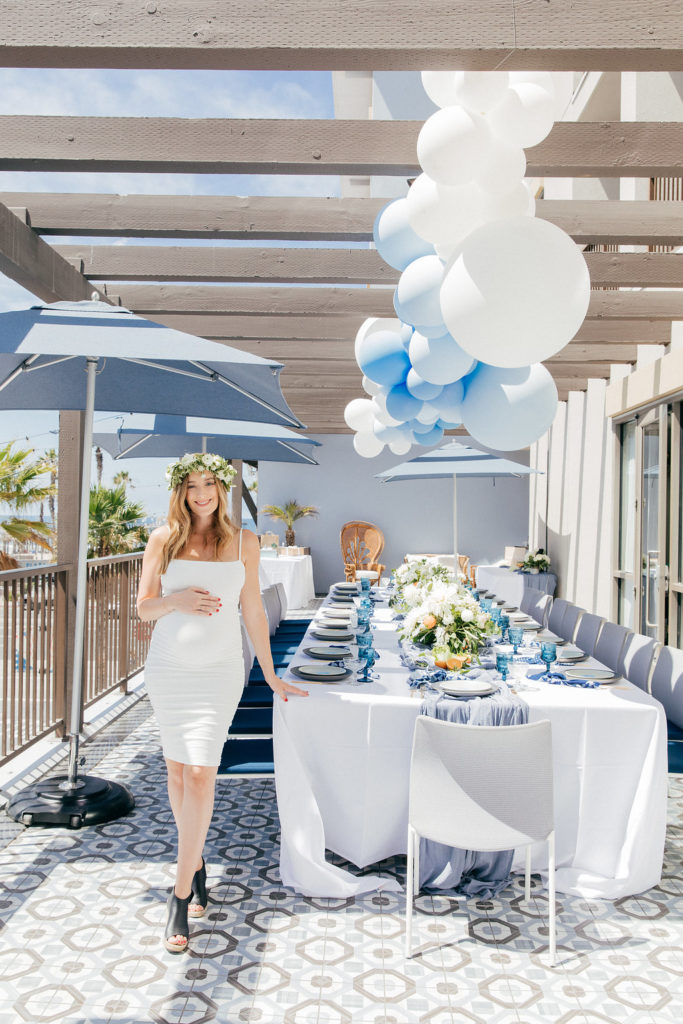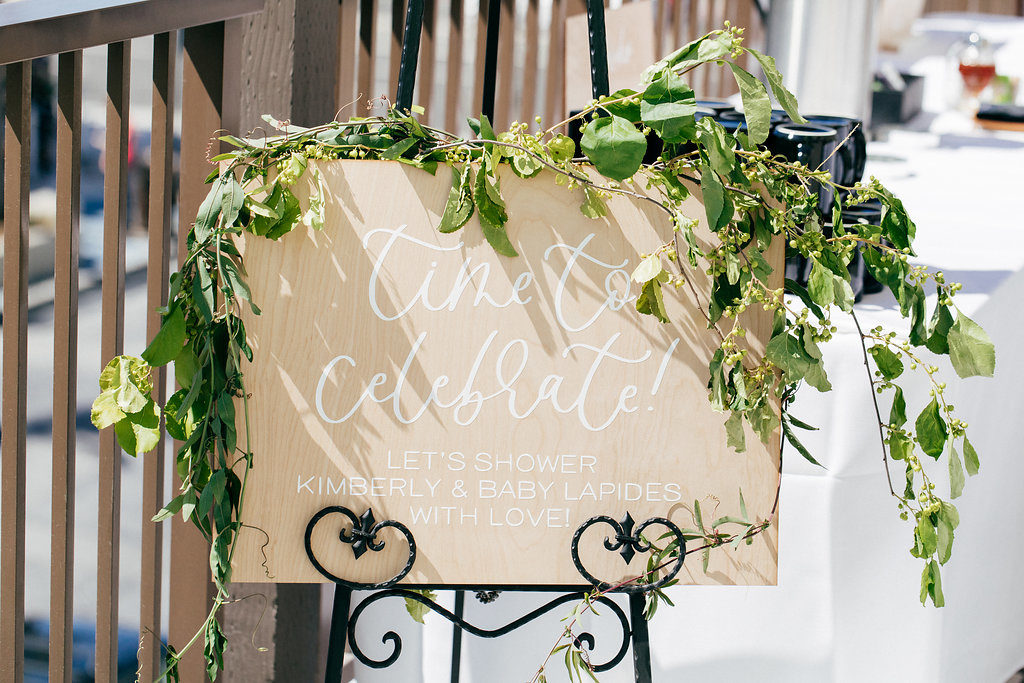 Kim of course looked radiant in her floral crown by MV Florals!!  All of the signage and calligraphy was by Poppy Jack Shop, who always gets it right!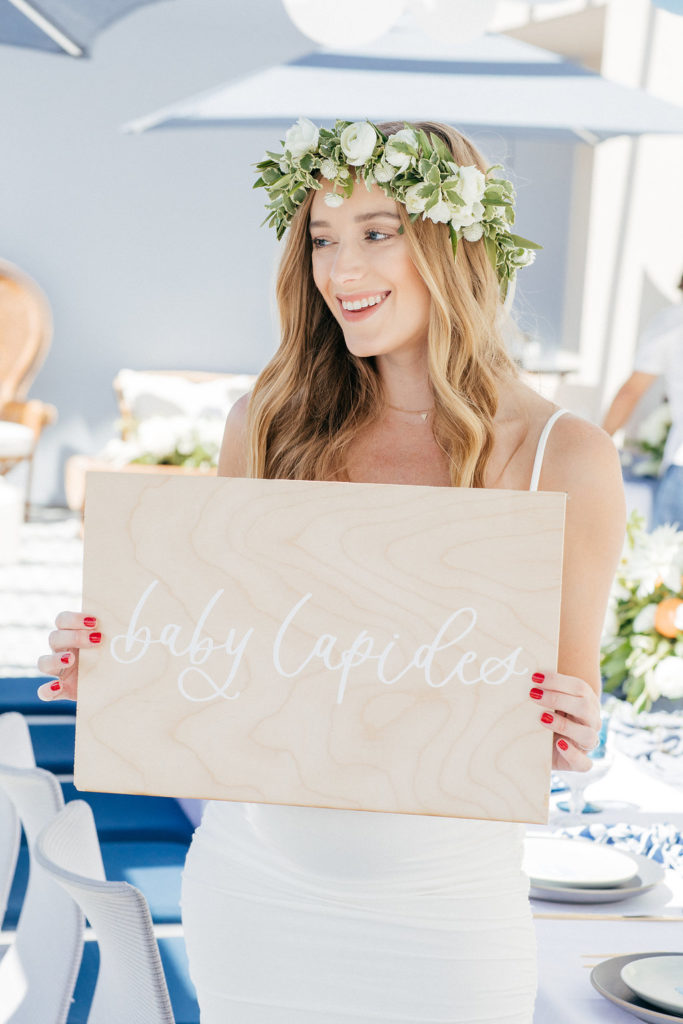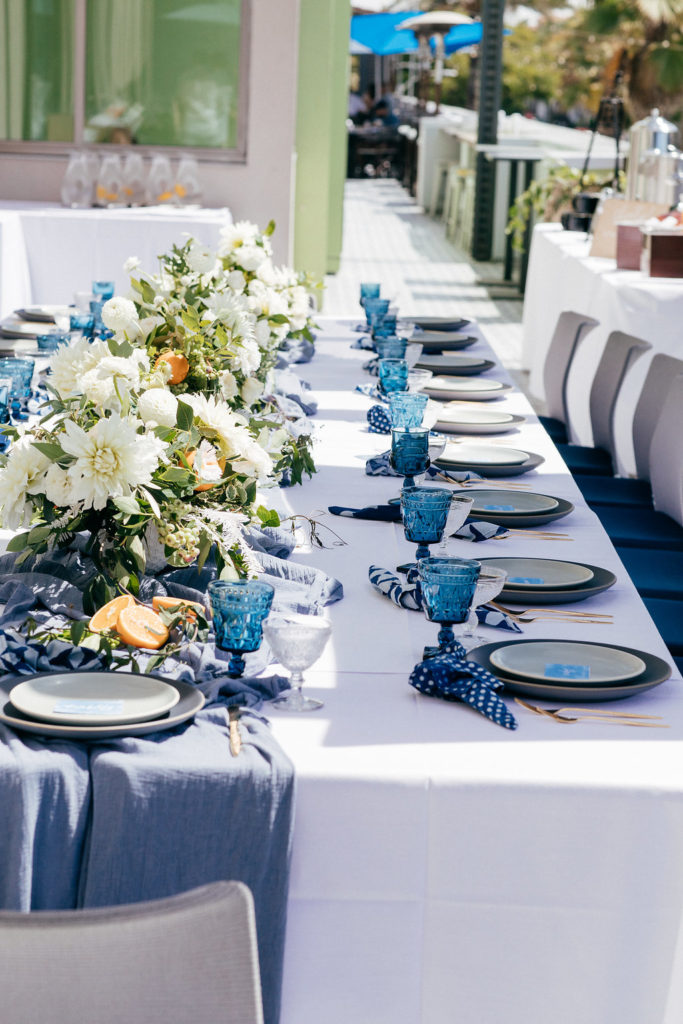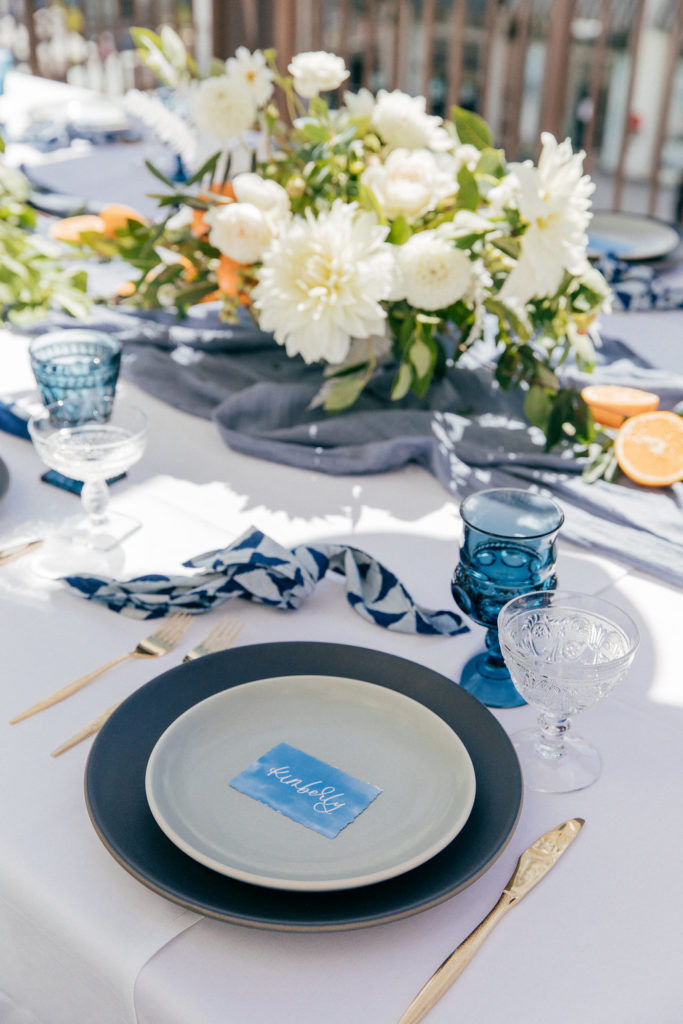 I've been a part of a few boy's showers, I have two boys myself, and I think it's sometimes easy to do the same thing… A lot of people do cactus or succulents for boys, because well, it's easy!  But for Kim I decided to go with pretty florals and pops of oranges!  It was fun and different, but played off the colors and vibe of the Shorebreak Hotel seamlessly.  I mean she is having an Orange County baby!!  Everything from the florals by MV Florals, to the tabletop from Cherished Rentals and the details from Poppy Jack Shop looked so gorgeous together.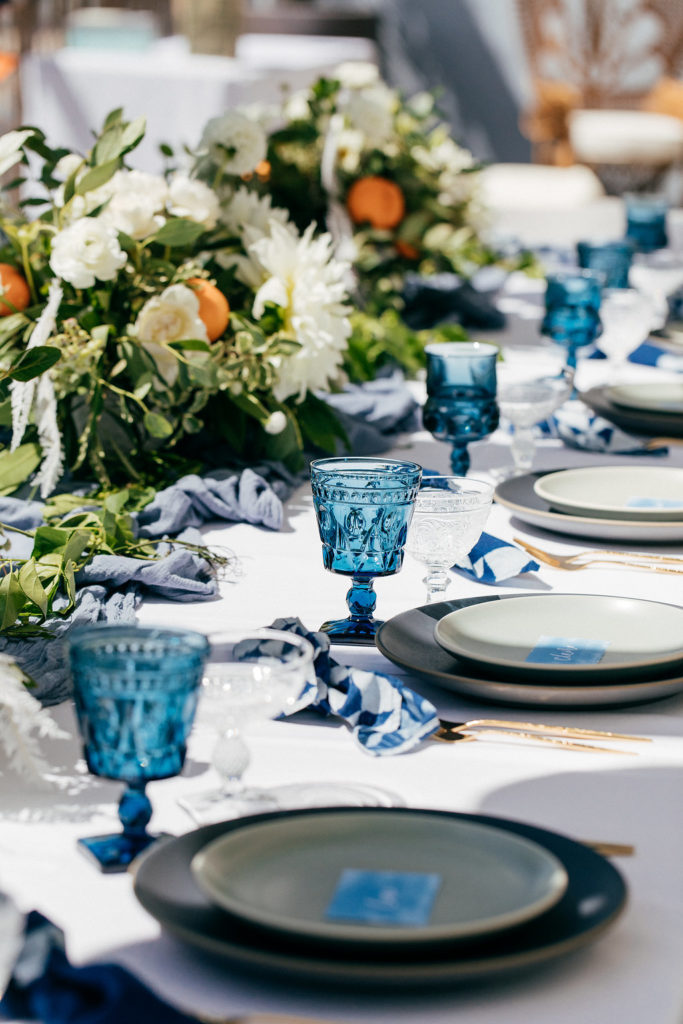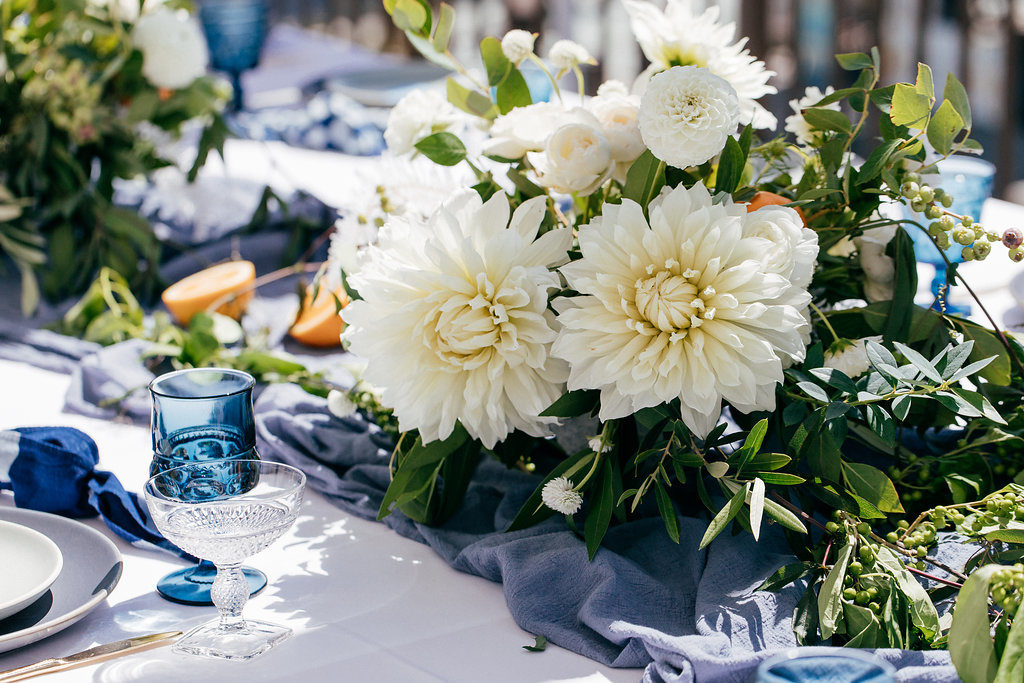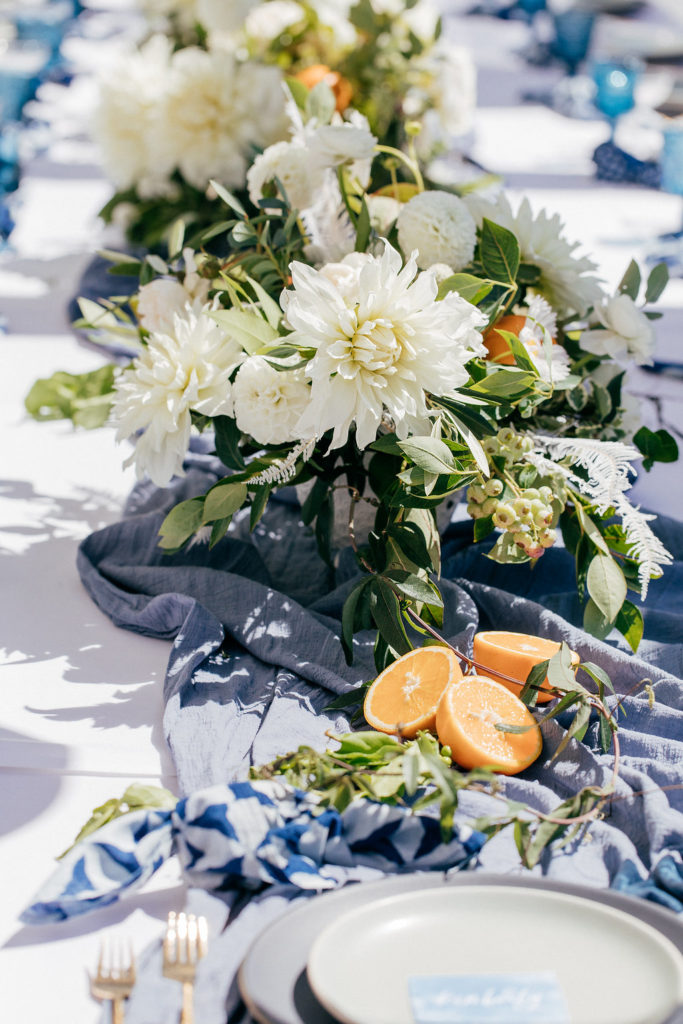 An essential for Kim was of course a balloon installation!  I mean who doesn't want one?!  Wild Child Party did the prettiest ombré color way with some grey, it matched the tiles perfectly!!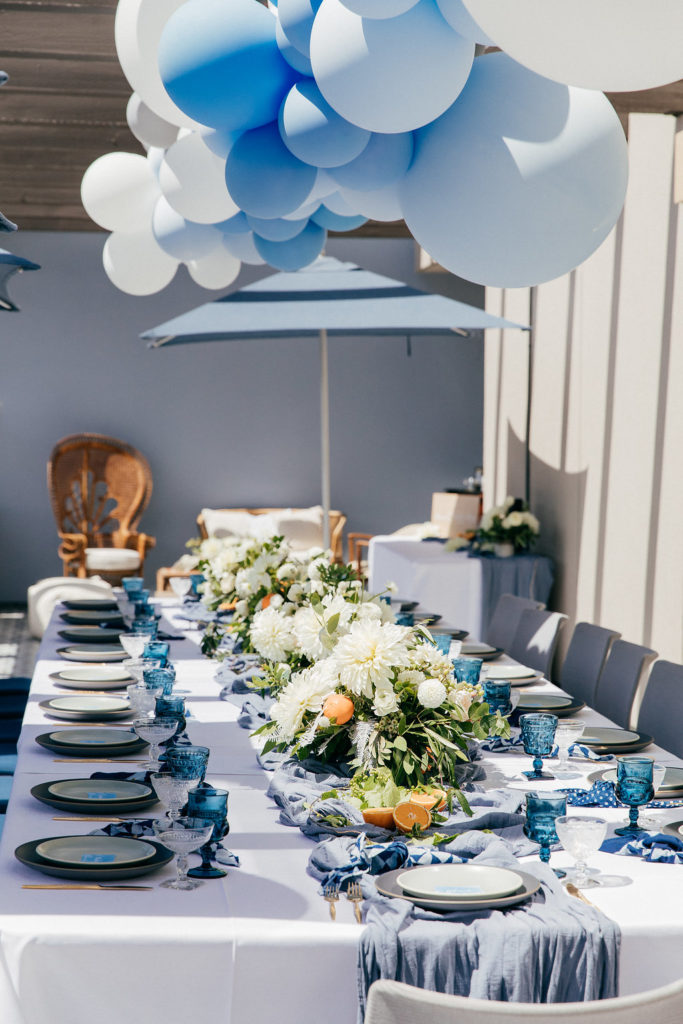 Desserts were a big part of this celebration so of course we turned to Sweet & Saucy Shop!  They did the prettiest cake which MV Florals adorned with flowers and a gold Poppy Jack Shop cake topper finished it off.  We also had ombre donuts, macarons and salted caramel panna cotta!!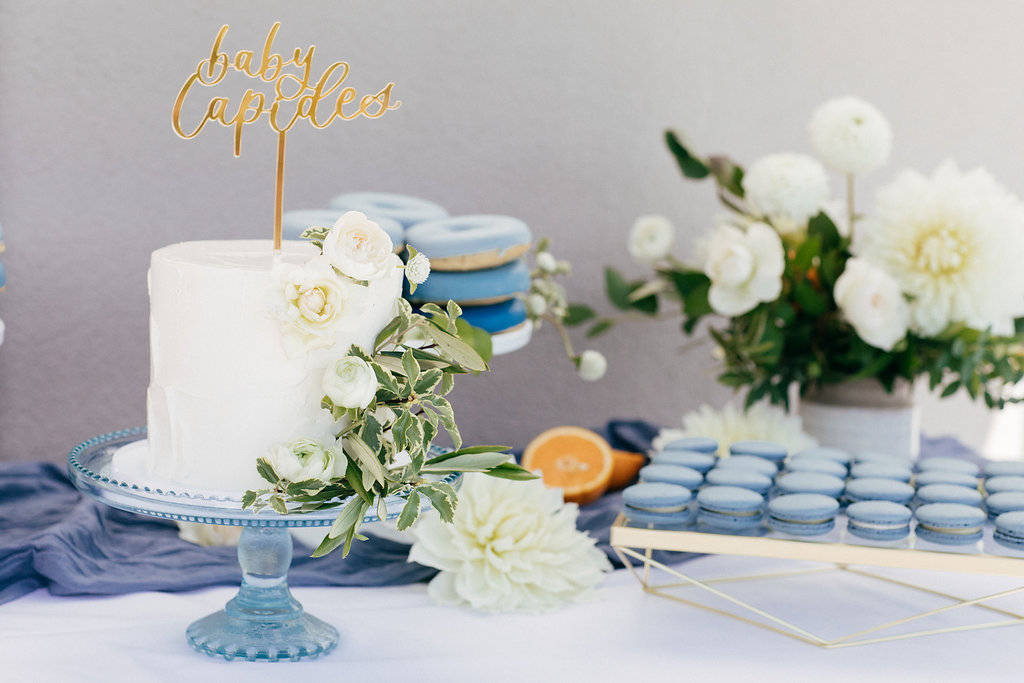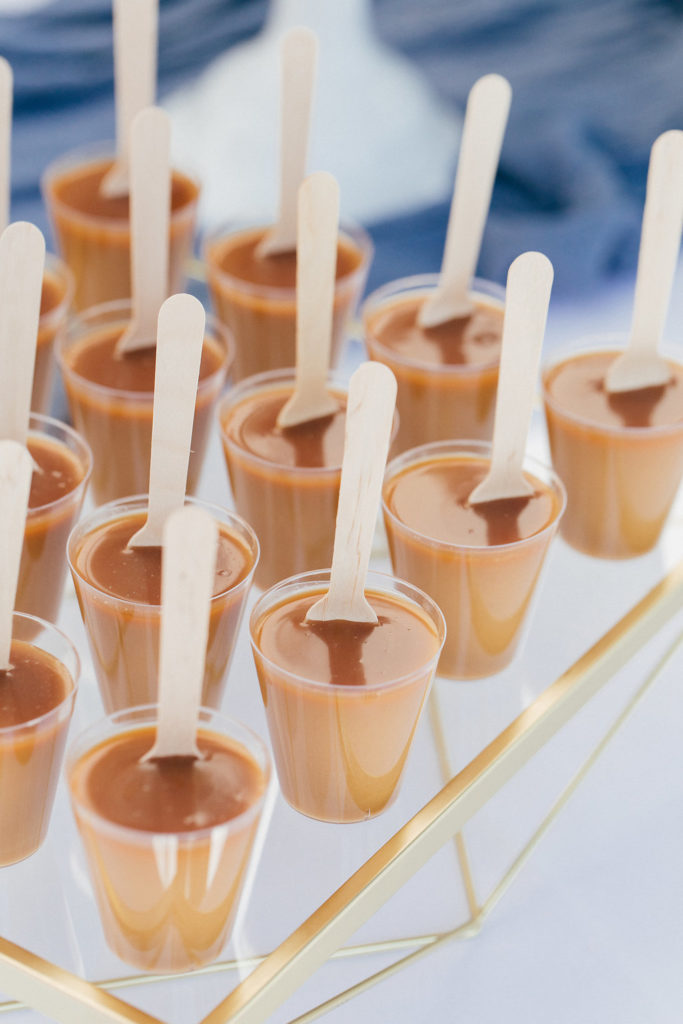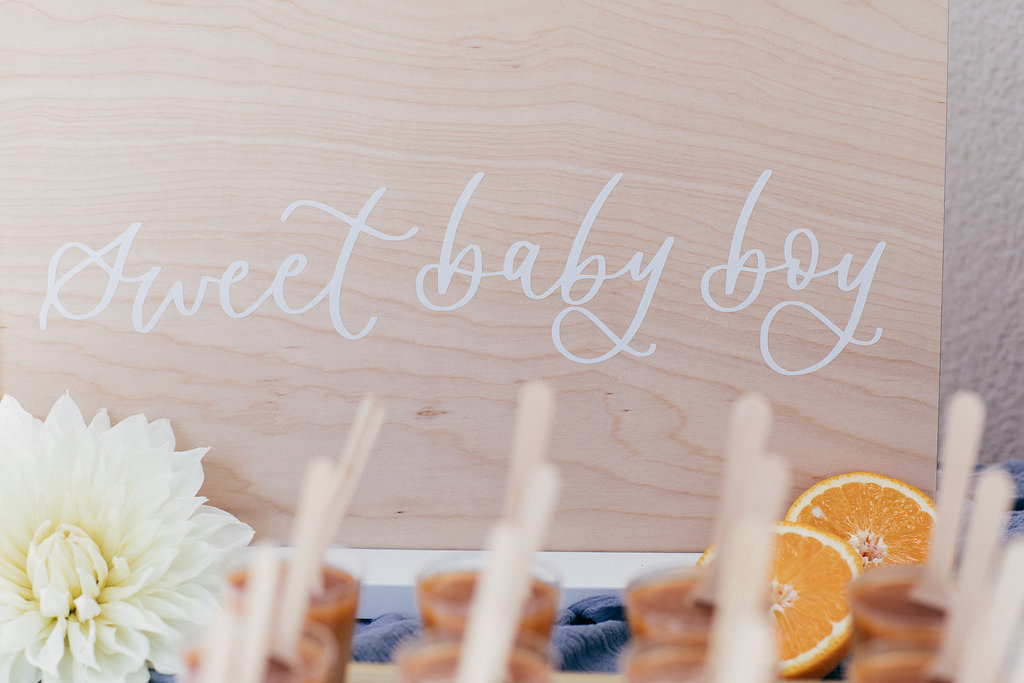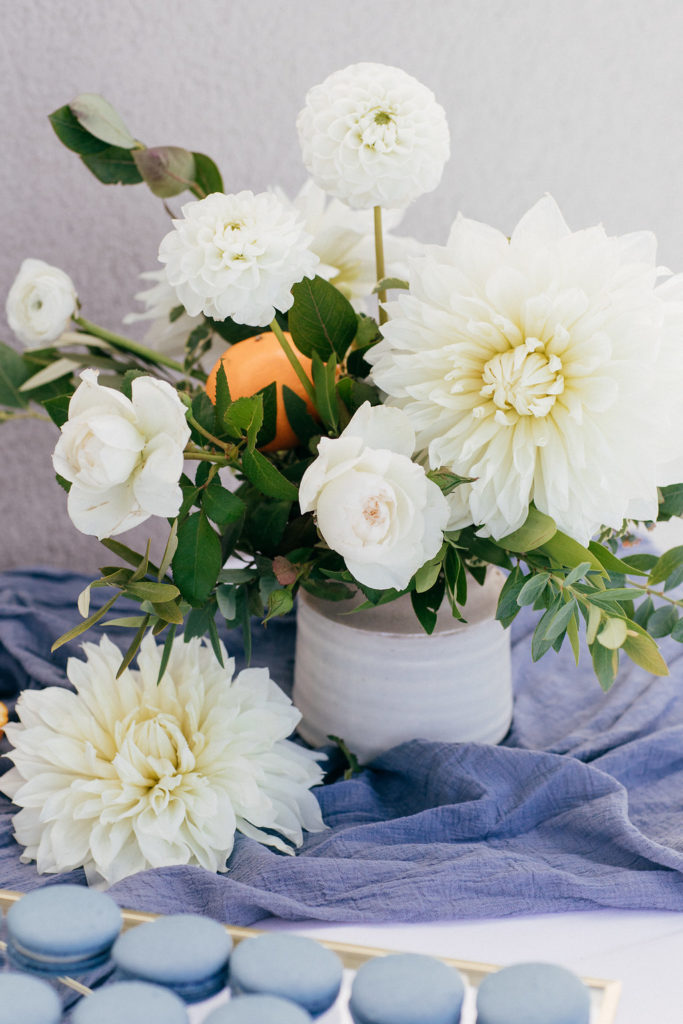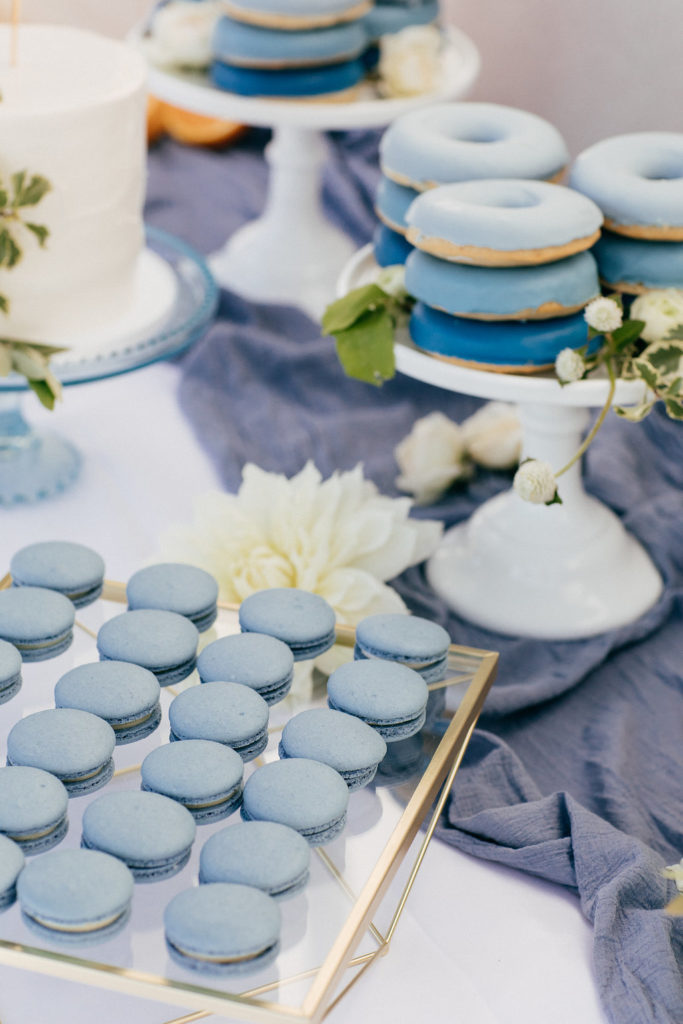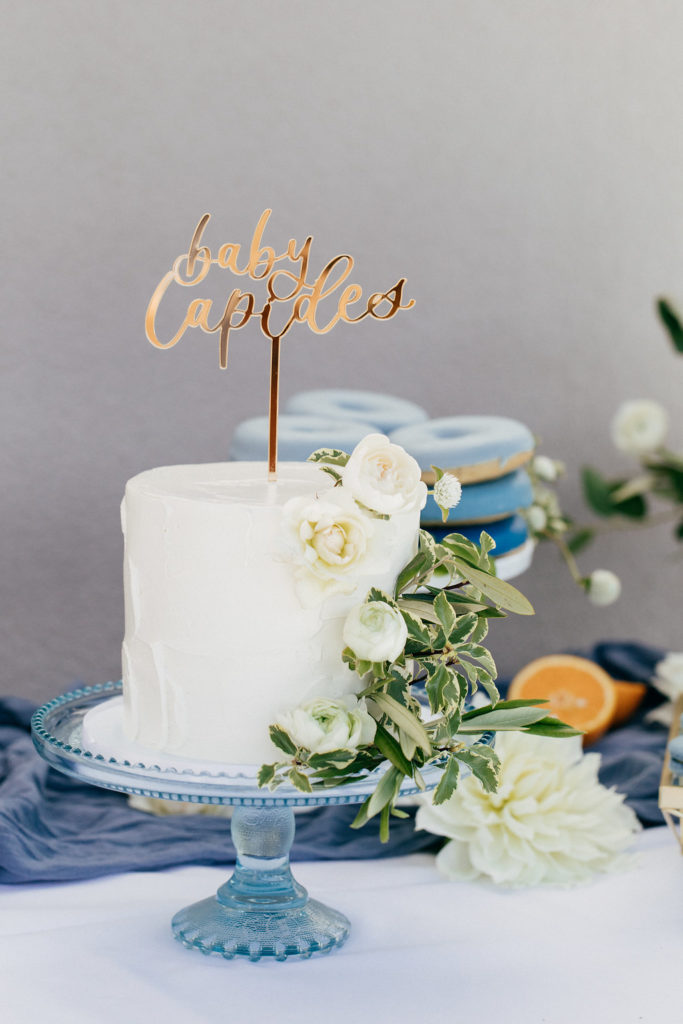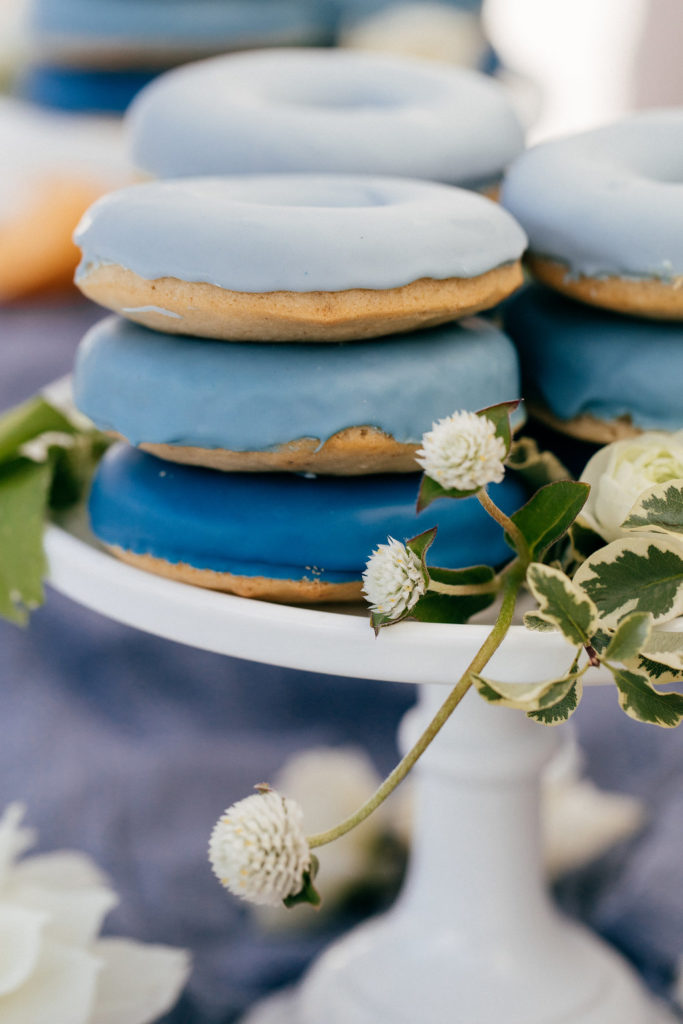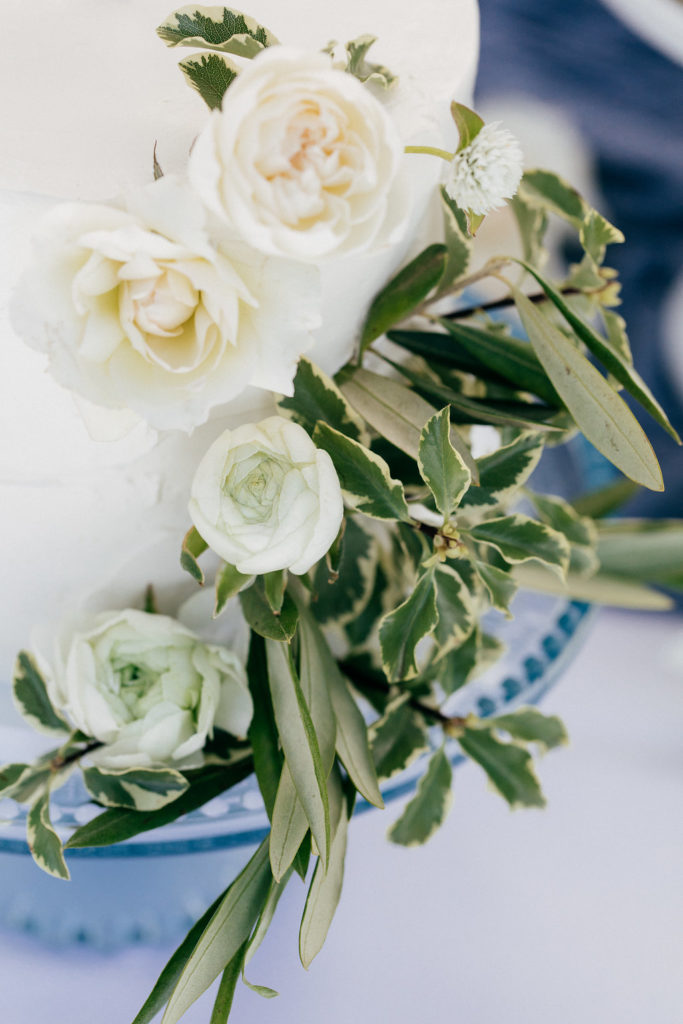 Here's a little bit from Kimberly….
I have been dreaming about this baby shower for 3 years now. When my husband Blake and I got married, we had the ladies of Beijos Event throw my bridal shower and it was a dream come true. I ended up keeping in touch and becoming friends with Jacquelyn, one of the partners of the business. After we got married, life took some twists and turns and the road to getting pregnant was very difficult for us. After 2 years of IVF treatments, we were finally able to get pregnant and it was one of the happiest times of our lives. Jacquelyn followed along our journey to baby and promised that she knew the time would come when she would create the baby shower of my dreams. Needless to say, with tears in my eyes, this baby shower was one of the happiest days yet.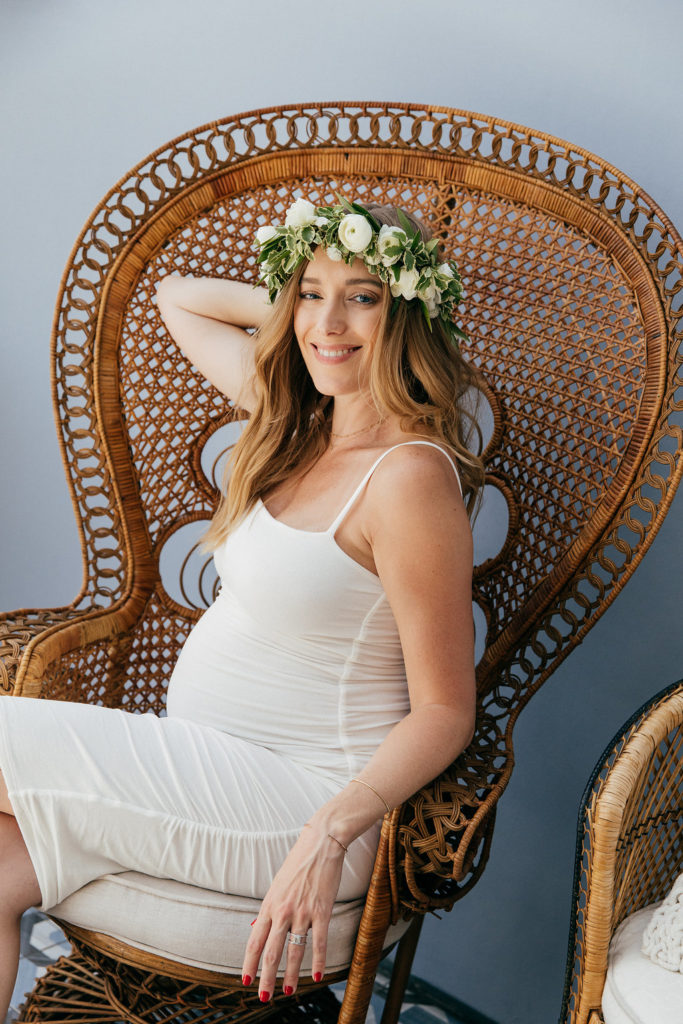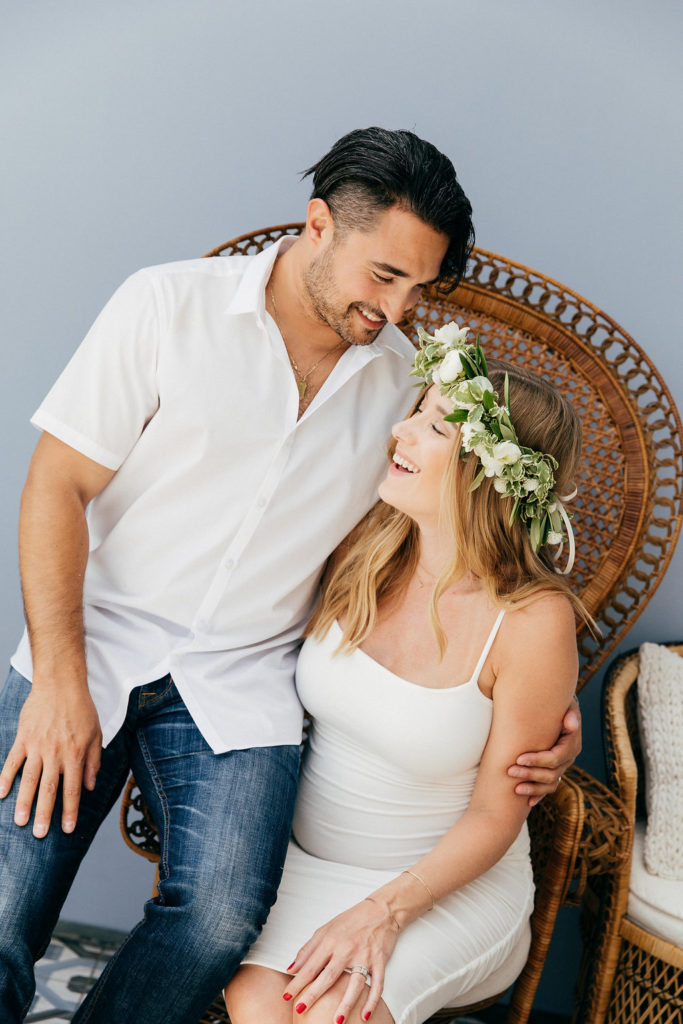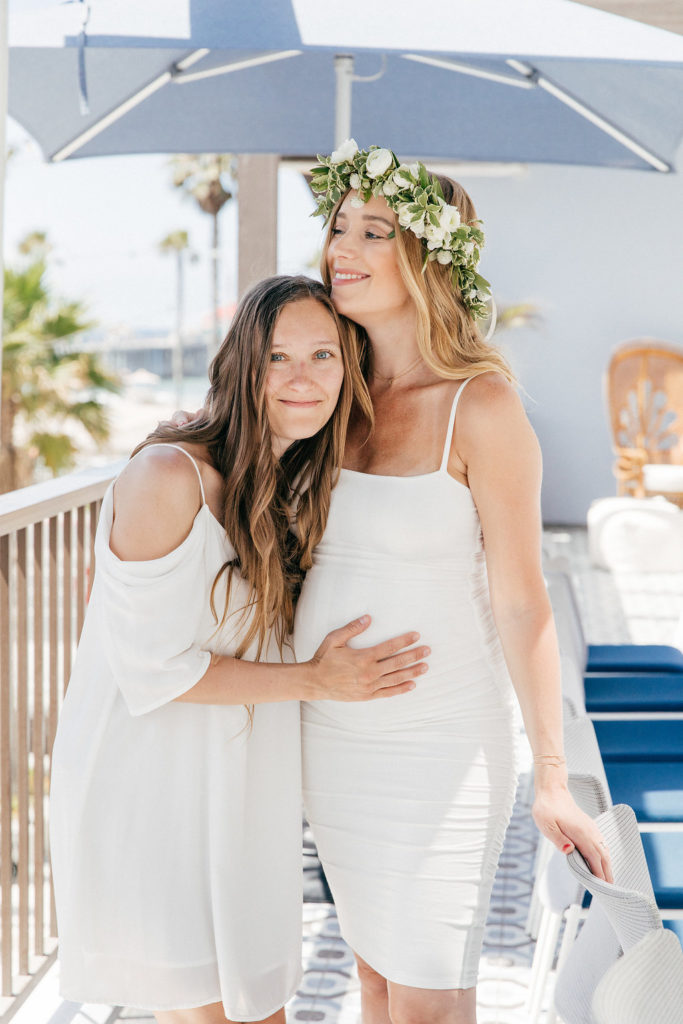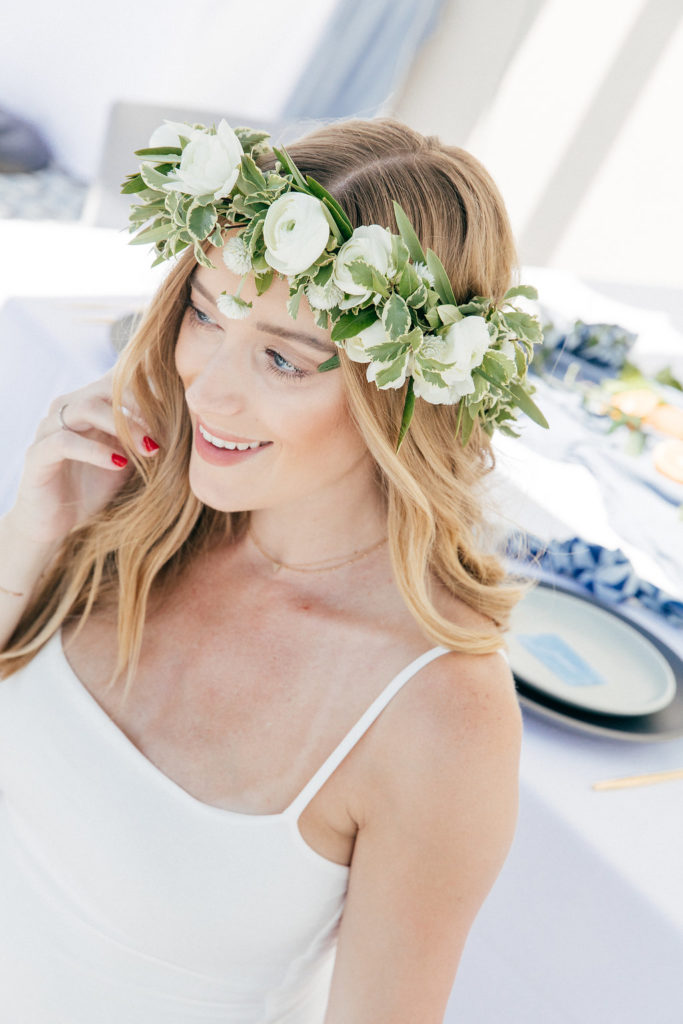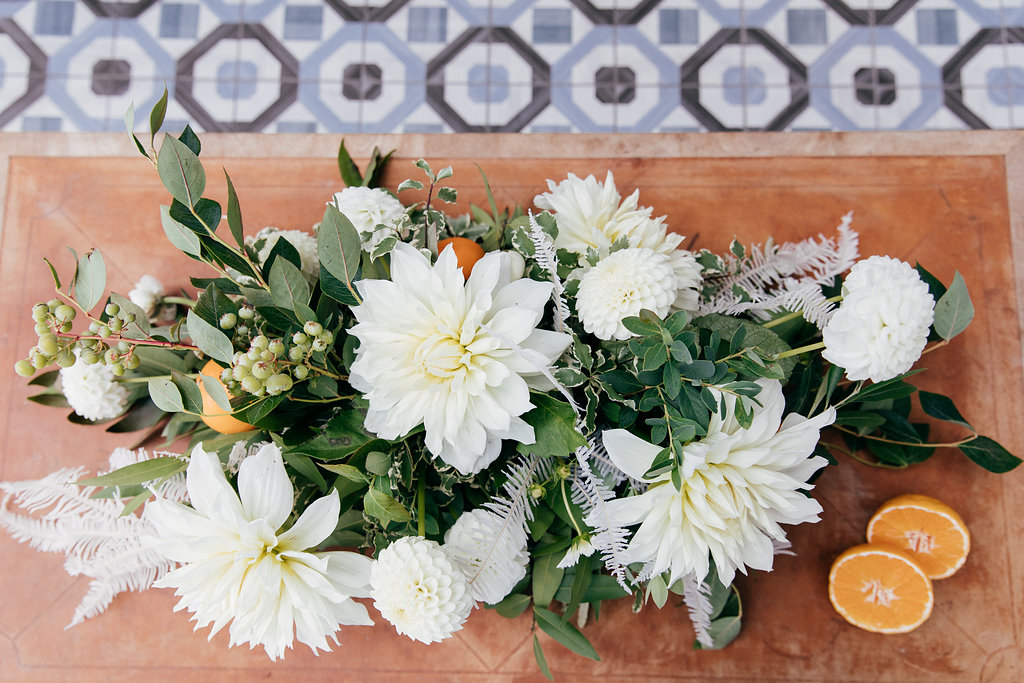 The gorgeous lounge set up is from Sweet Salvage Rentals – they have the prettiest boho pieces that went with the shower so well!!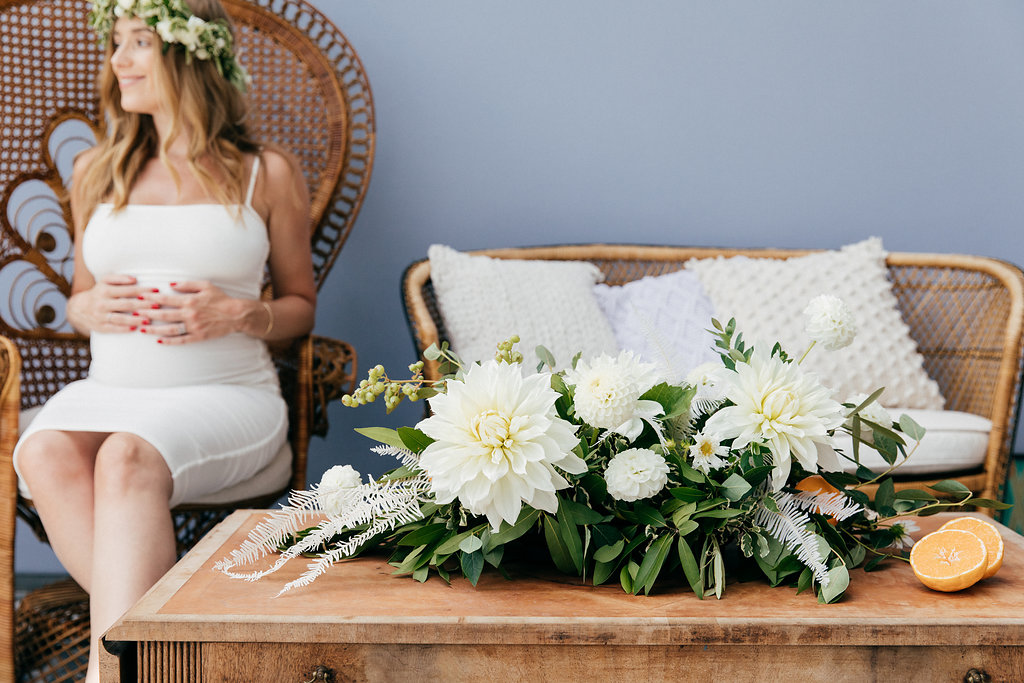 I'm obsessed with Kim here!!!  Whoever got her this onesie is the freaking BEST!!!
I wanted to find a venue close to home and settled on the Shorebreak Hotel in Huntington Beach. We frequent the Pacific Hideaway restaurant for brunch with our pup on the patio so we knew it would be the perfect beachside location for the shower. I didn't want any traditional themes that people thing of for a baby boy shower (YES ITS A BOY!!). I wanted something beautiful, coastal, and with a modern twist. Beijos pulled together blues, whites, and pops of orange and I just adored the whole color scheme. The florals from MV Florals were effortless and the pops of orange were so beautiful and unexpected. The table top itself had a fresh modern feel and the glassware is always a favorite of mine from Cherished Rentals. I loved all the custom signage from Poppy Jack Shop celebrating our baby boy and it added that extra something to all the tables. One of my other favorite decor elements was the custom balloon installation that hung above the table from Wild Child Party. 
Honestly the whole day was a dream. With my flower crown, I just felt like a princess and so lucky to be able to celebrate our little guy by the ocean with some of our nearest and dearest friends.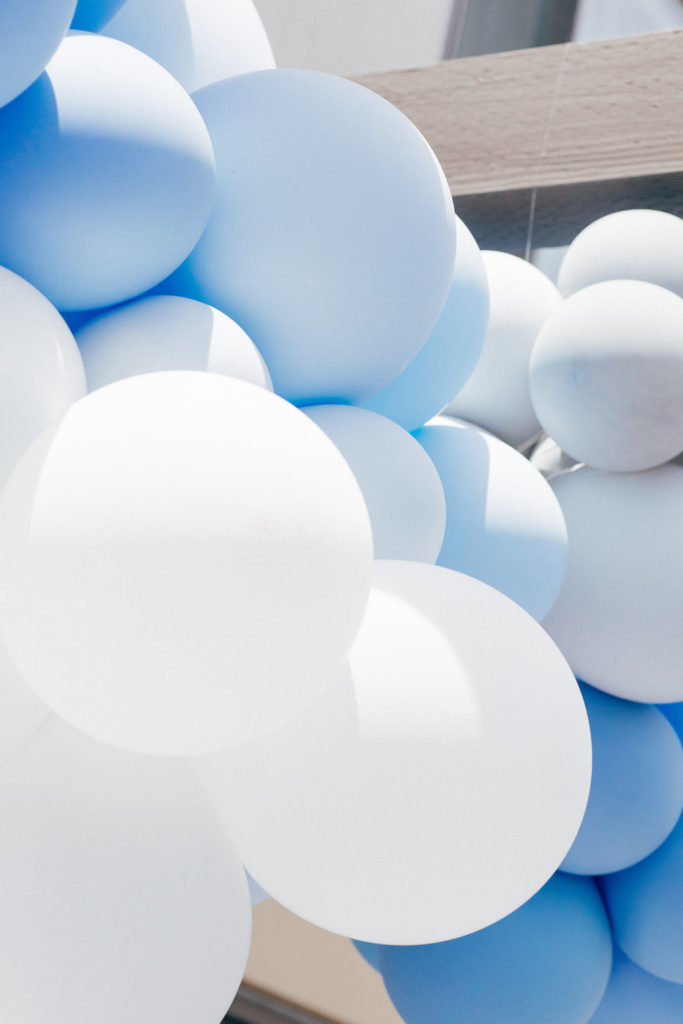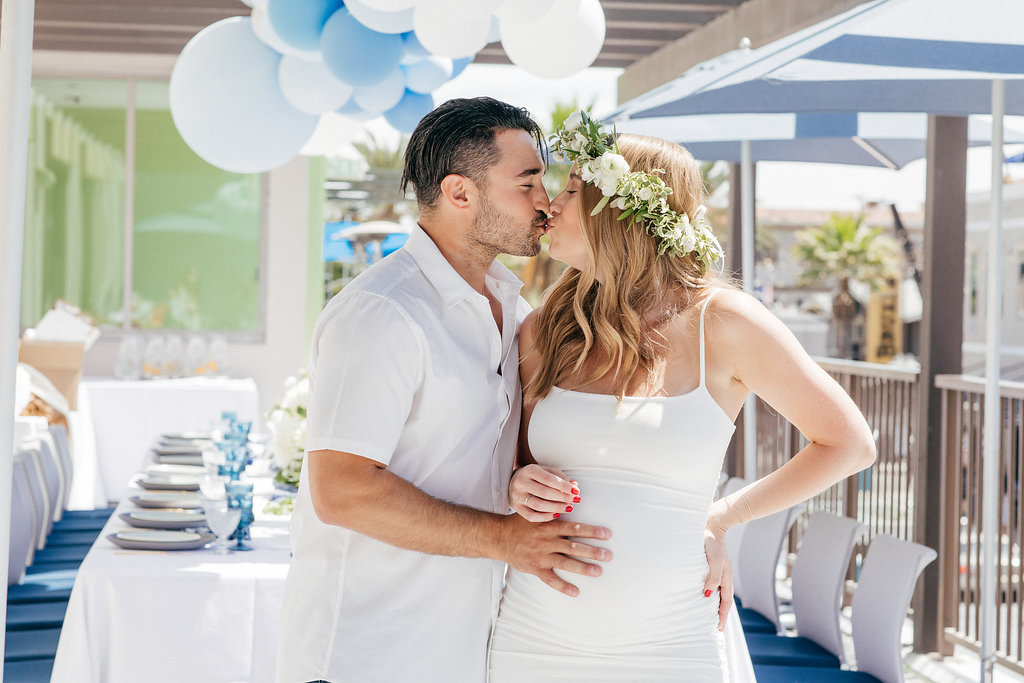 We are so happy for you Kim!!!  Can't wait to meet that sweet boy!!!
xx
Jacquelyn