The snow is in full force this winter, especially for us Nothern California peeps. I'm gonna be frank… I'm not a fan of the cold or the snow that comes along with it. Bring on the warm sun all day long!  Maybe that has a lot to do with that as a child we always took adventures to warm places and hibernated in the winter next to the cozy fire. Or maybe I'm just a wimp, either way, I will take a warm climate any day. However, my husband is a huge snowboarder, so when that snow hits, you know that we will be the 1st ones on the mountain. I tried it a couple of times… that's all I have to say. I'm really good at being the snow bunny in the lodge. Really good.
We went up this past weekend and had a blast. We put the kids into board lessons again, which was so awesome yet tugs at your heart at the same time. Are they going to be ok? Why did the instructor just take my child on the lift for the 1st time without telling me? Did someone tell her if she falls… well you know. Should I just have my anxiety attack here in the lodge or run up to the lift and jump on behind her? I decide to play it cool and smash my face against the glass to watch her go all the way up. Luckily for me, this lovely older lady stopped me to ask where I got my sweater and sunglasses. Side tracked, thank you!
Let's talk about my favorite winter items for when I'm living the lodge life. Dressing for the snow, there are three things I always think about. Layers. Comfort. Style. Whatever you are in the lodge, relaxing by the fire, or taking a walk in the beautiful fresh snow, you gotta be comfy. Layer it up! The weather can change like that, and you need to ready to shed it all off or layer it all on. Lastly, style. I mean that is just obvious.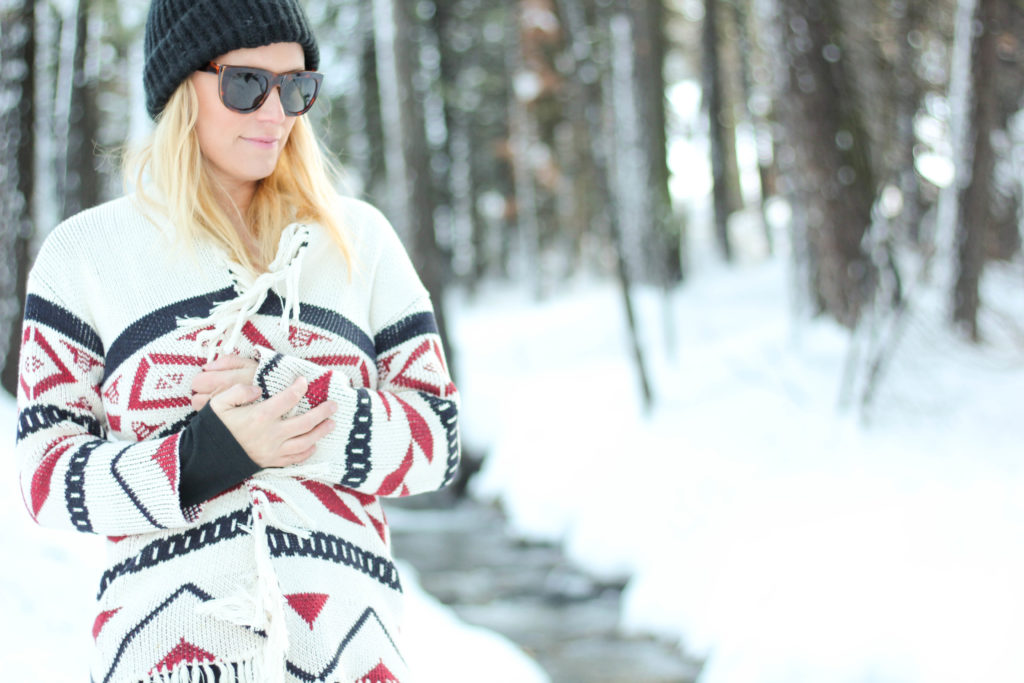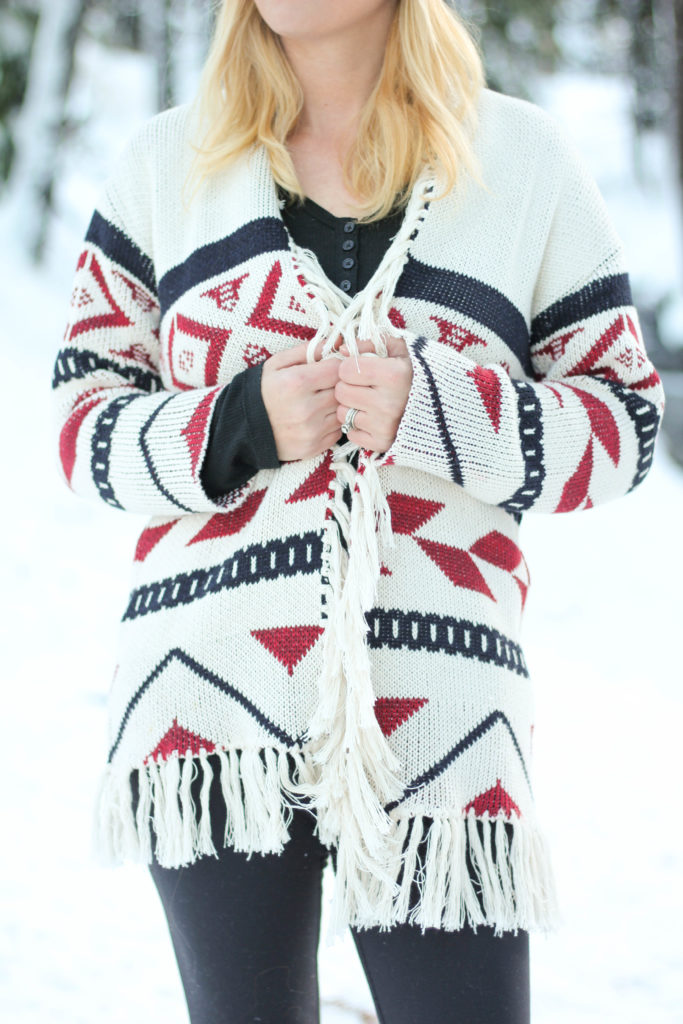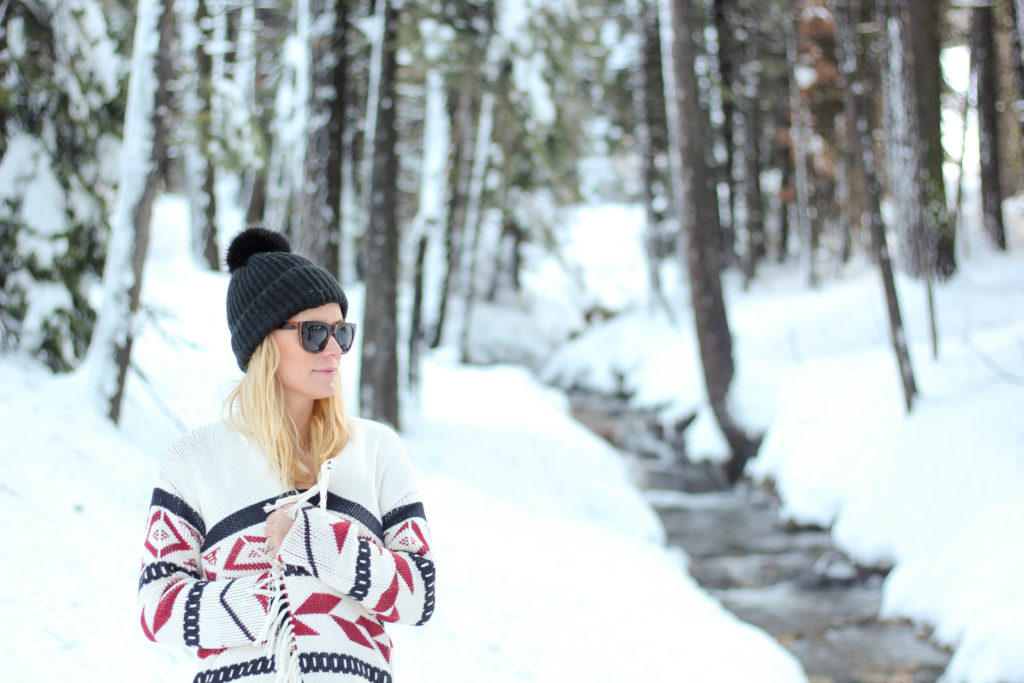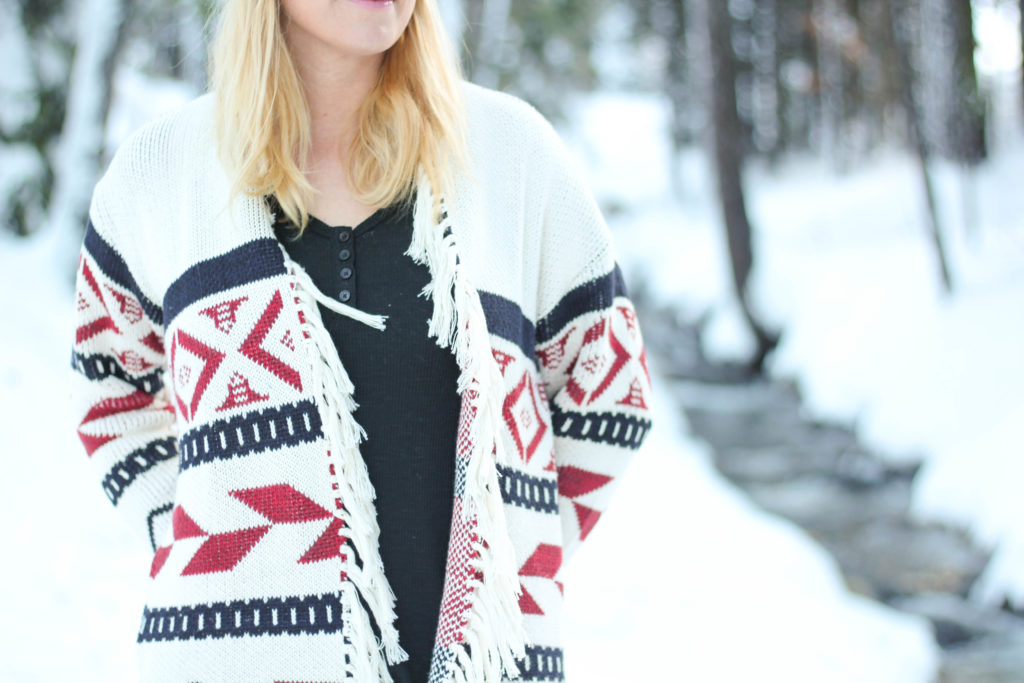 I'm currently obsessed with my Goddis Kayden Fringe Cardigan in Autumn Fire. Now, this sweater is beyond soft and comfy. I live in this probably 2-3 times a week. It's a thick comfortable statement sweater to keep you warm during these chilly days and nights. Grab it now while it's on sale! You won't regret it! Underneath, I layer with thermals and some waterproof snow shirts.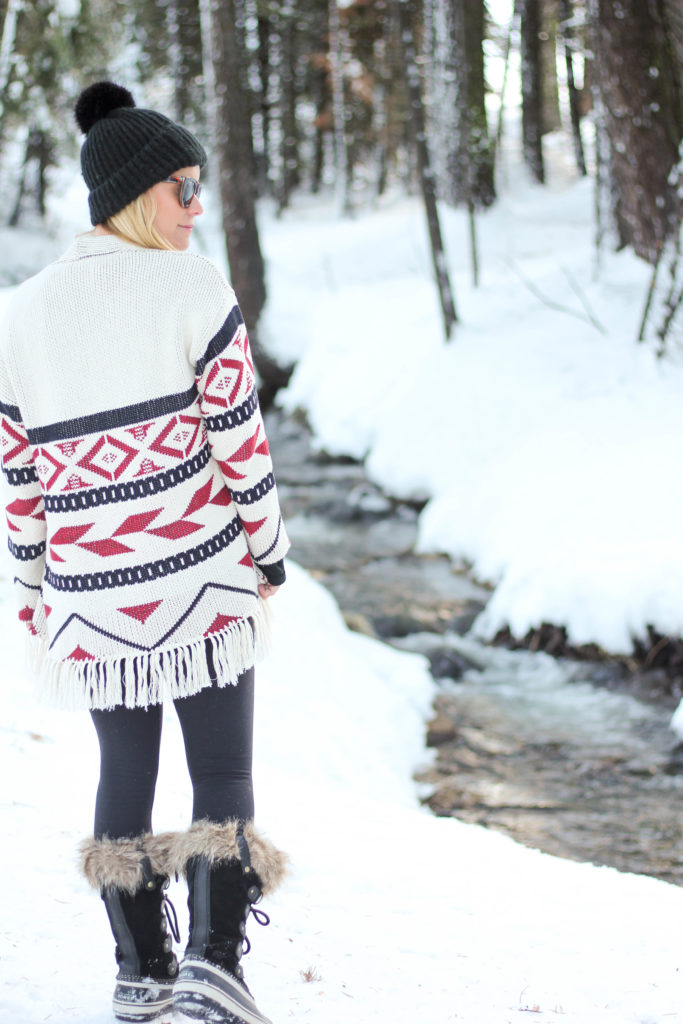 Paired with Sorel 'Joan of Arctic' Waterproof Snow Boots. I will usually wear these without the fur but this day was chilly, so I inserted the fur for warmth and extra fun. In the past, I like to wear the shorter boot style, but this winter has created so much snow that you don't know how deep your next step will be.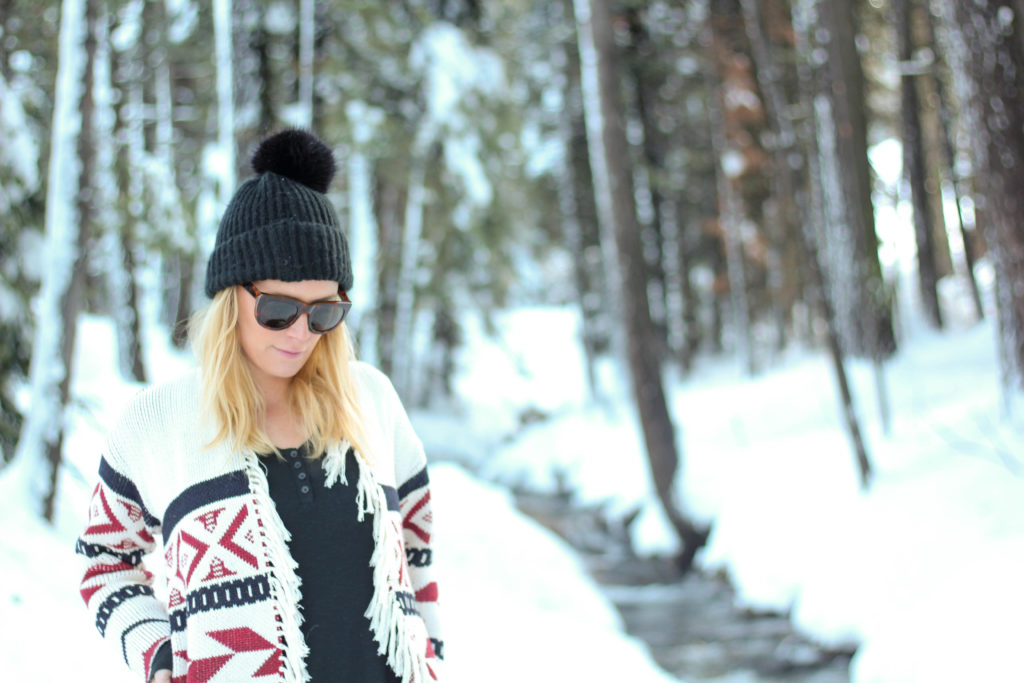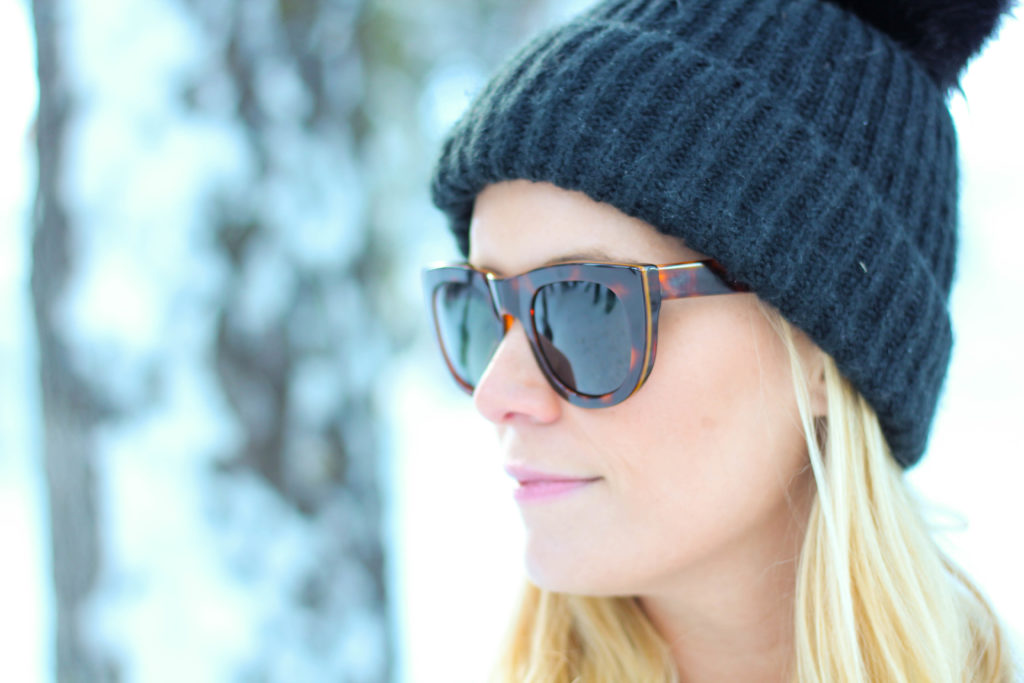 Lastly, sunnies are essential at the snow especially when the sun peaks out. I rely on my Wyeath Eyewear to keep me protected from the bright white snow and sun rays. I'm so in love with the SUTTON Black Walnut Tortoise. Pure love. And of course, a beanie to keep your head warm, and to hide that dirty hair you have.
The best part about this outfit is that I wear it just as much when I get back into town. Versatile goodness.
Happy Snow Days!
xx
Abby