XOXO forever and ever!!! Ombré style… Do you remember our I Love You Like XO shoot from last year? It was rose gold all the way! Well this year I wanted to recreate that same effect but with everyone's favorite Valentine's Day shades… From red to pinks to white! I'm so happy with how it turned out and I'm so excited to share it today!
This shoot wouldn't have come to life without a few special partners like Teleflora, COLORSHOT Spray Paint and Color it Candy! Keep scrolling to see all of the pretty details shot to perfection by Cyd Weeks Photography.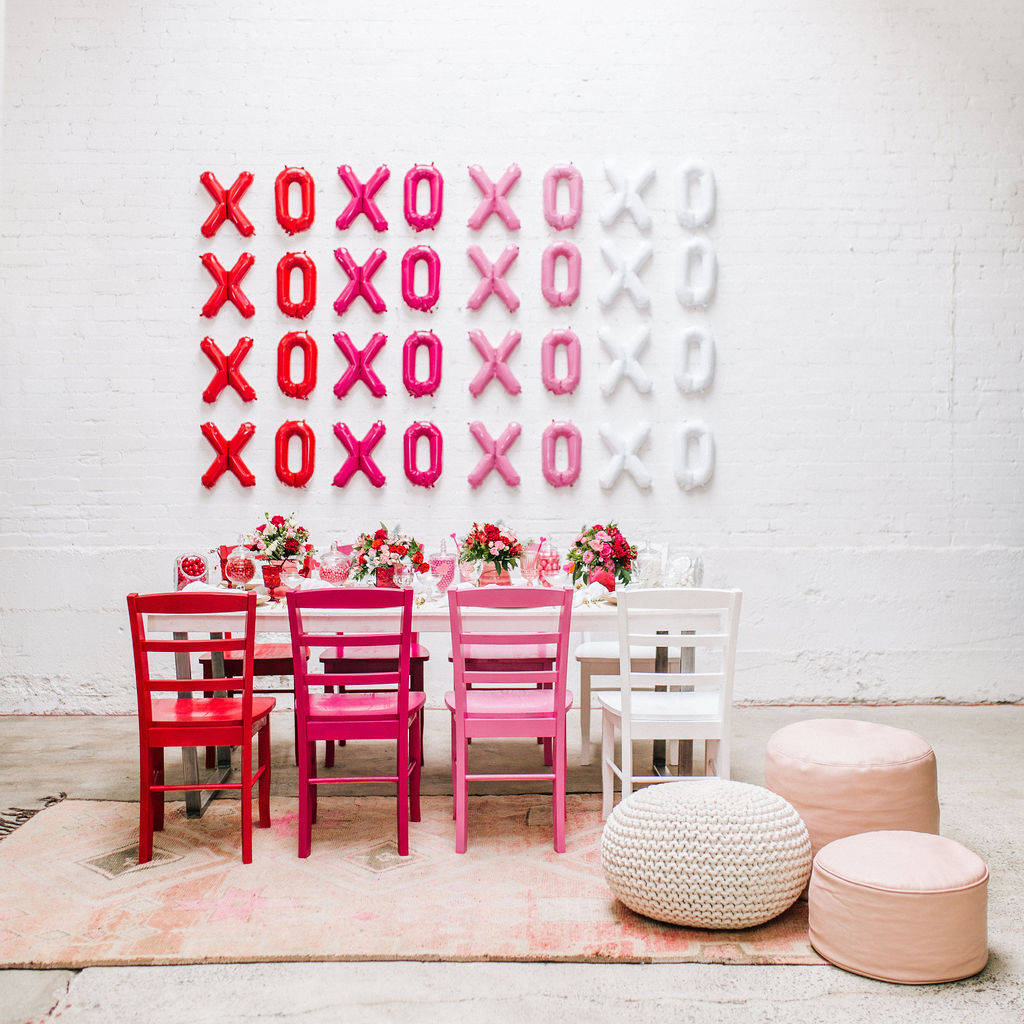 Let's start with the cutest invite for this Valentine's Day party by David and Leanna. All of her details always wow me and I just love how she brought the ombré out on paper! Wait till you see all her cute acrylic details on the table too! This was all styled on Chasing Stone's beautiful Santorini styling surface, which you must check out!!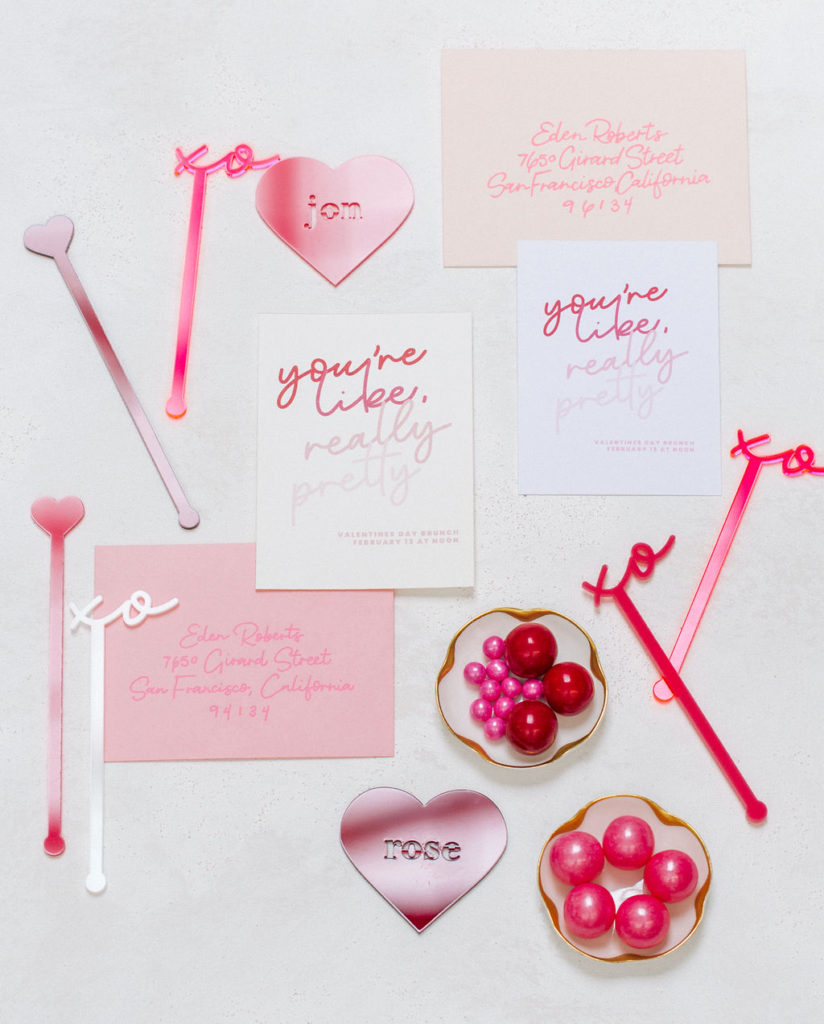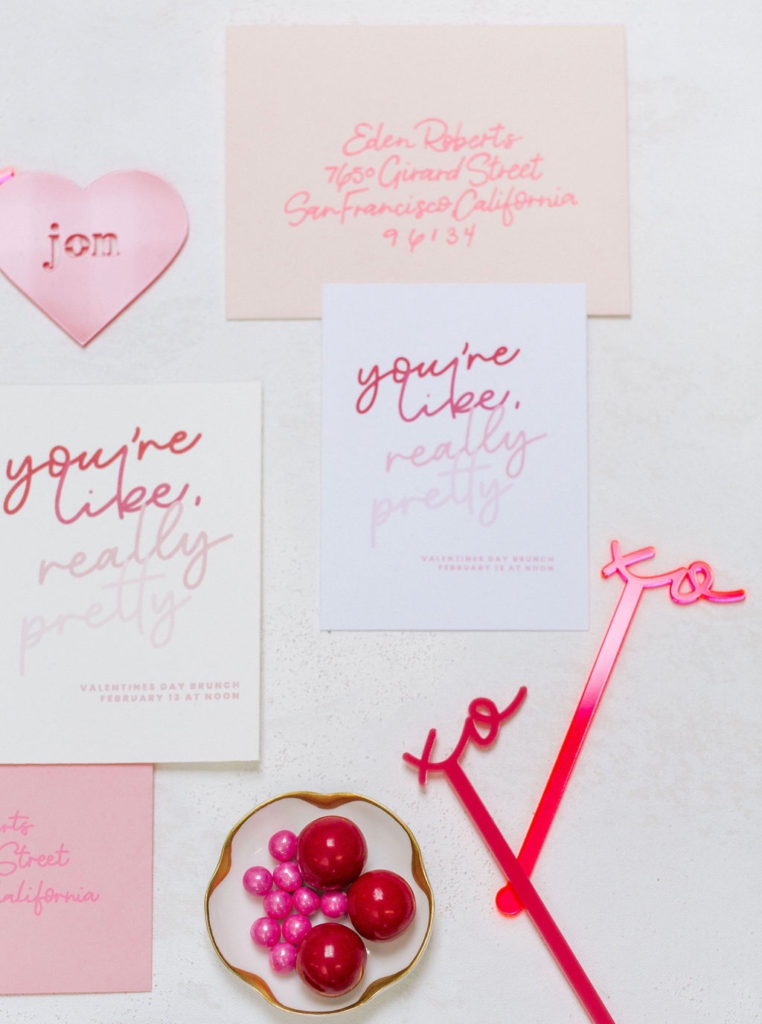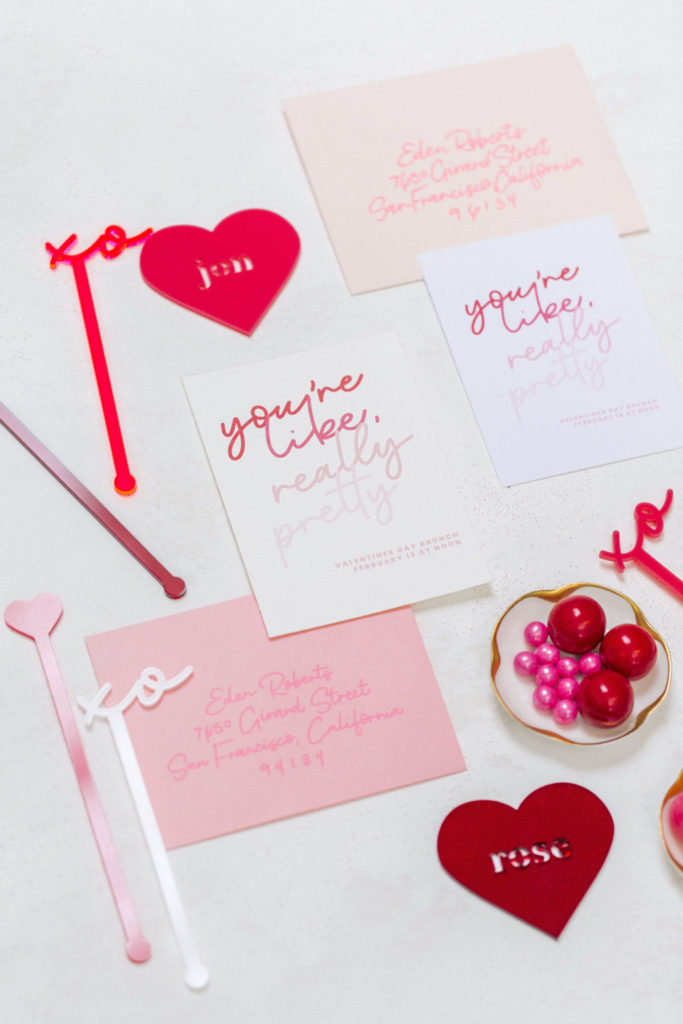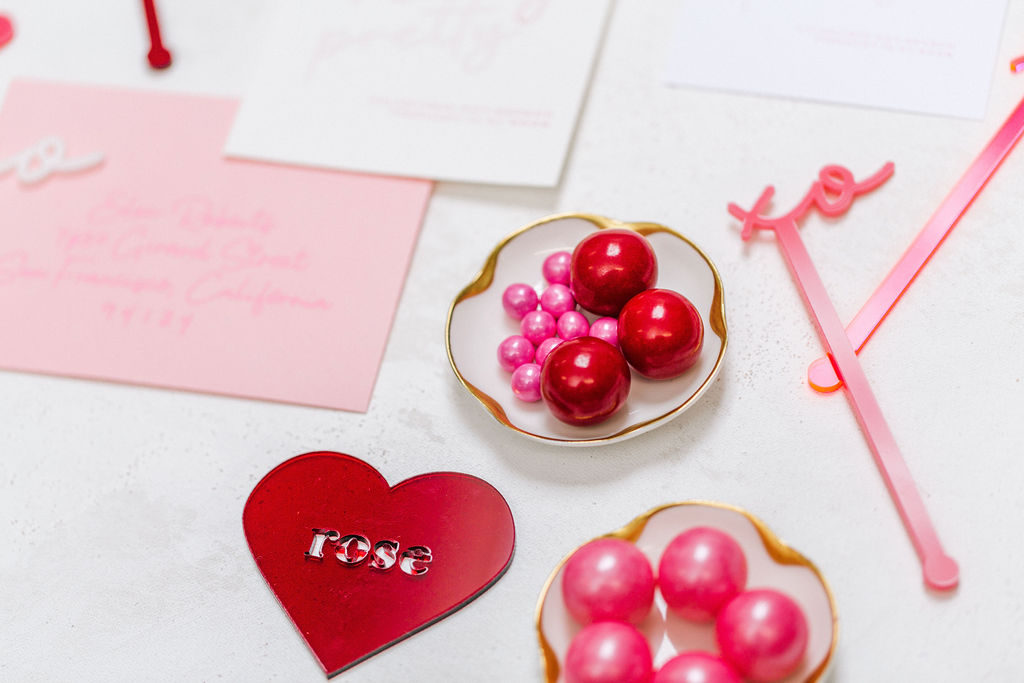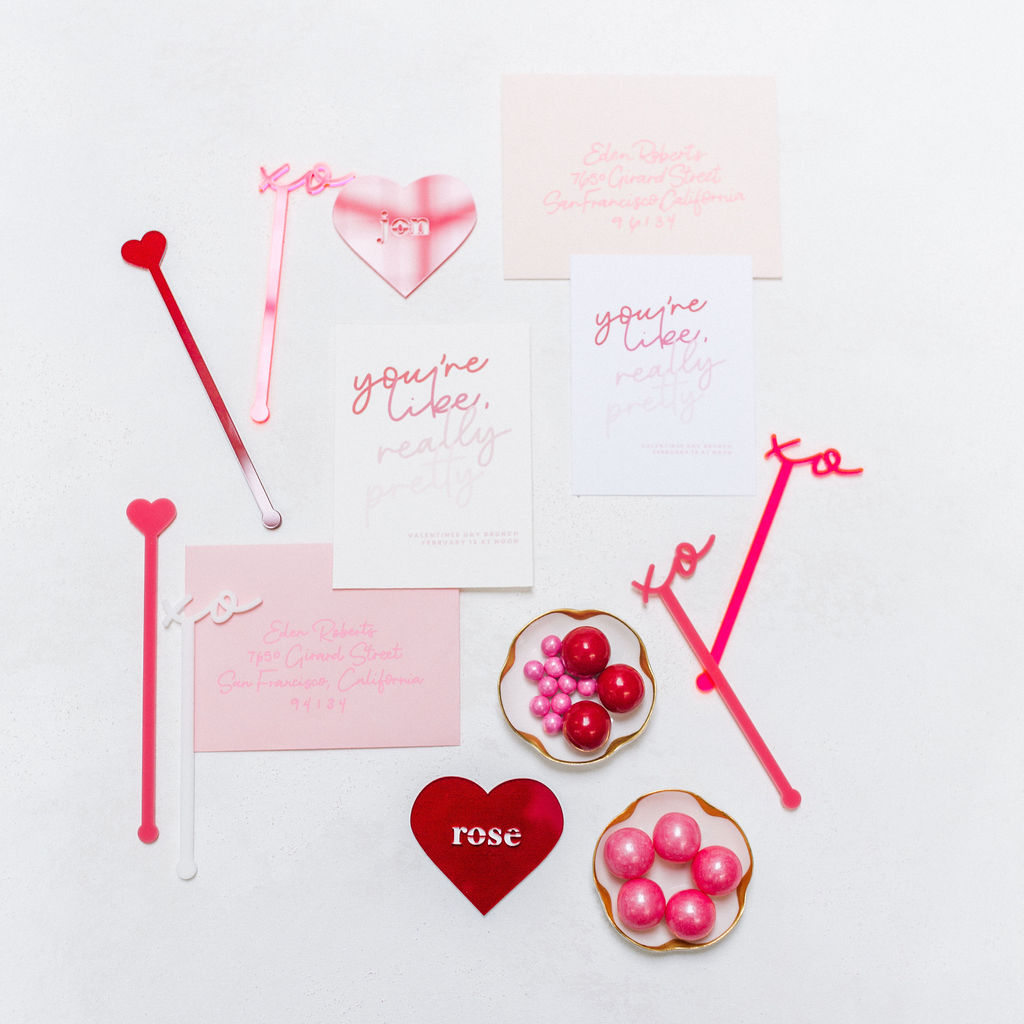 How can you not feel festive for Valentine's Day with this set up?! I am obsessed with that wall! I used COLORSHOT Spray Paint to dazzle up the North Star Balloons and my friends at Sweet Salvage Rentals did the same with the chairs! It all matched going left to right and it looks so so fun!
Adding in a pretty pink rug and poufs along with that elegant white table from Sweet Salvage Rentals just completes the whole set up!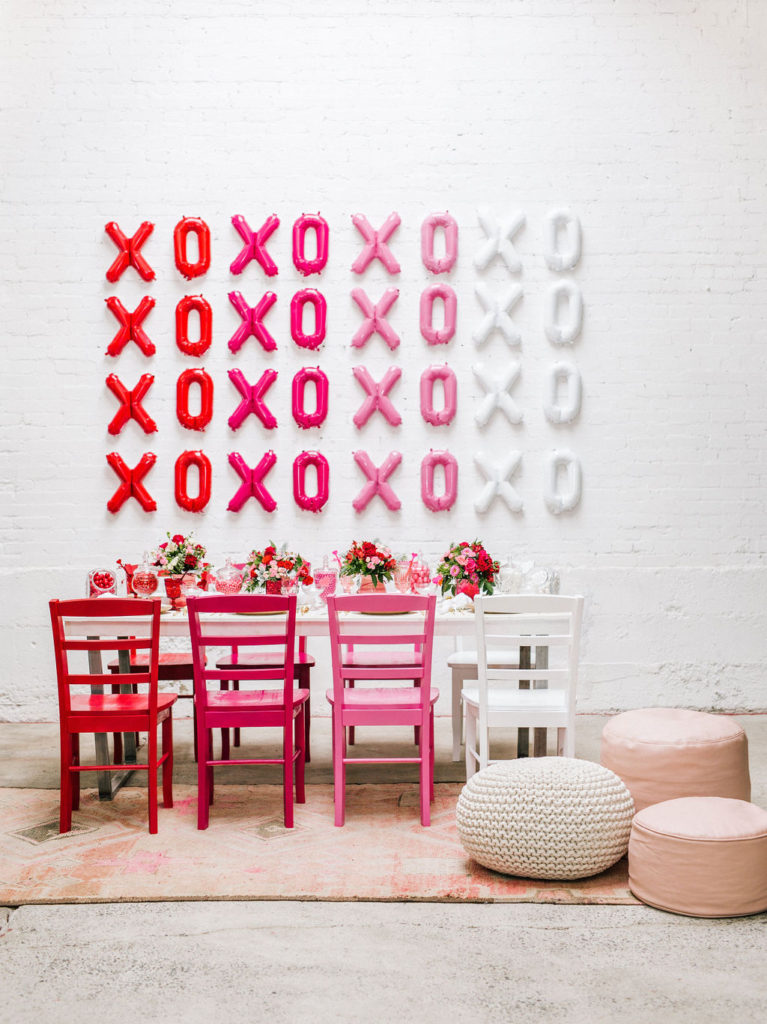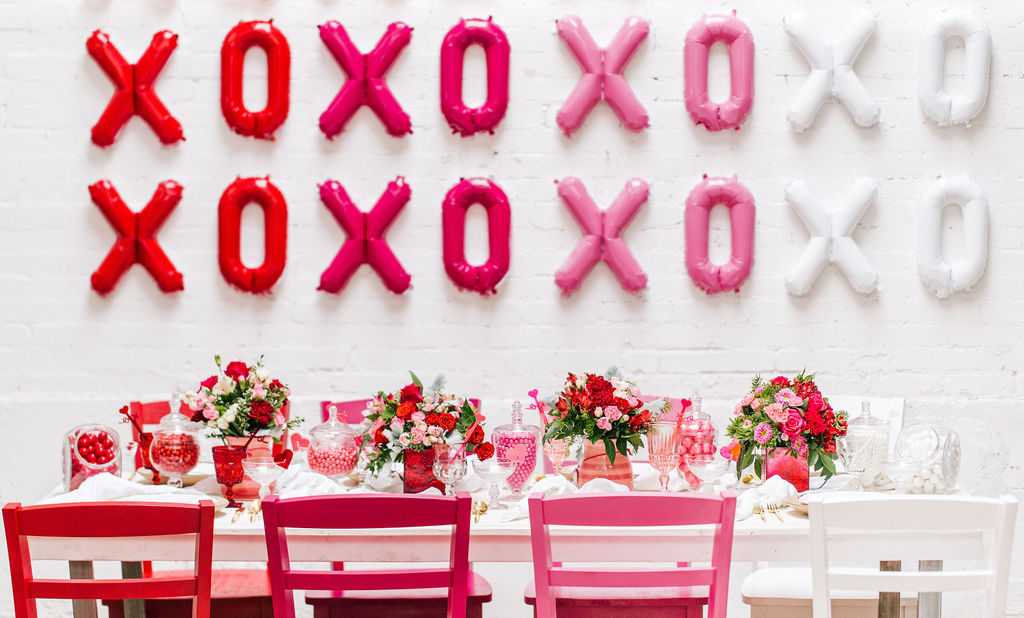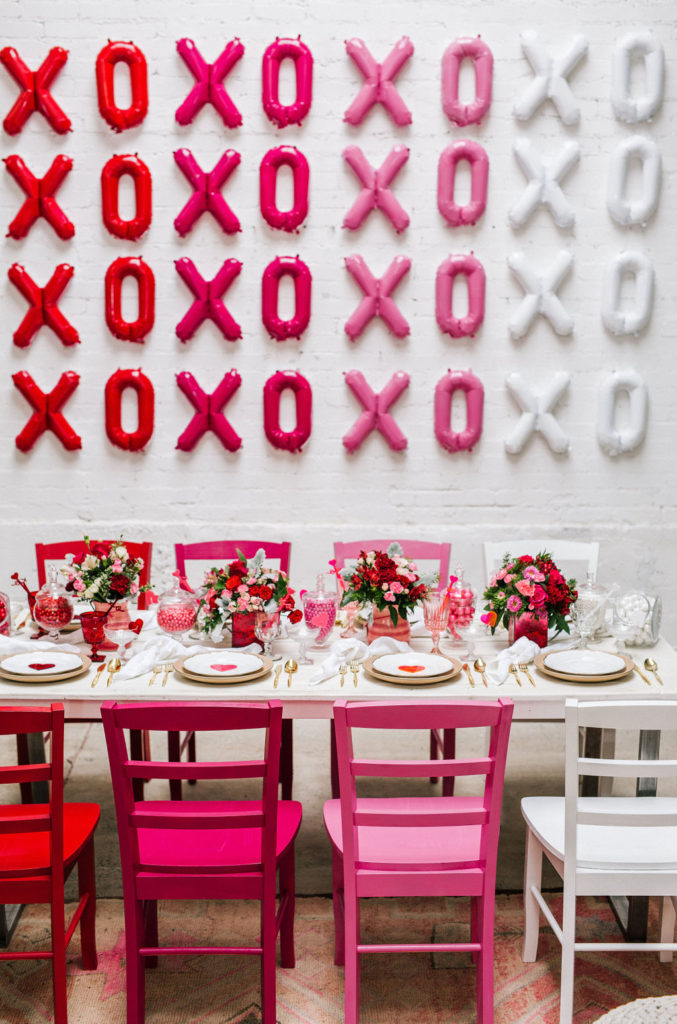 How pretty are all of the flowers going along our table?! Teleflora is responsible for those amazing arrangements. They have the most beautiful bouquets for Valentine's Day and I think anyone would be excited to receive one! I used Playfully Pink and Ooh La Ombre for the table and they looked incredibly gorgeous on it!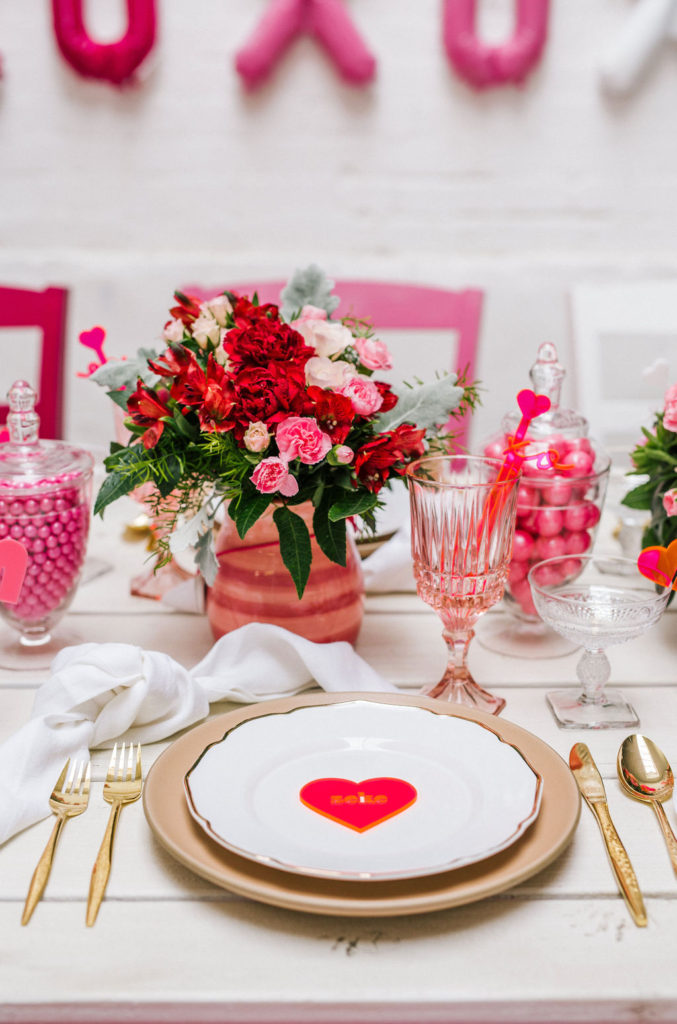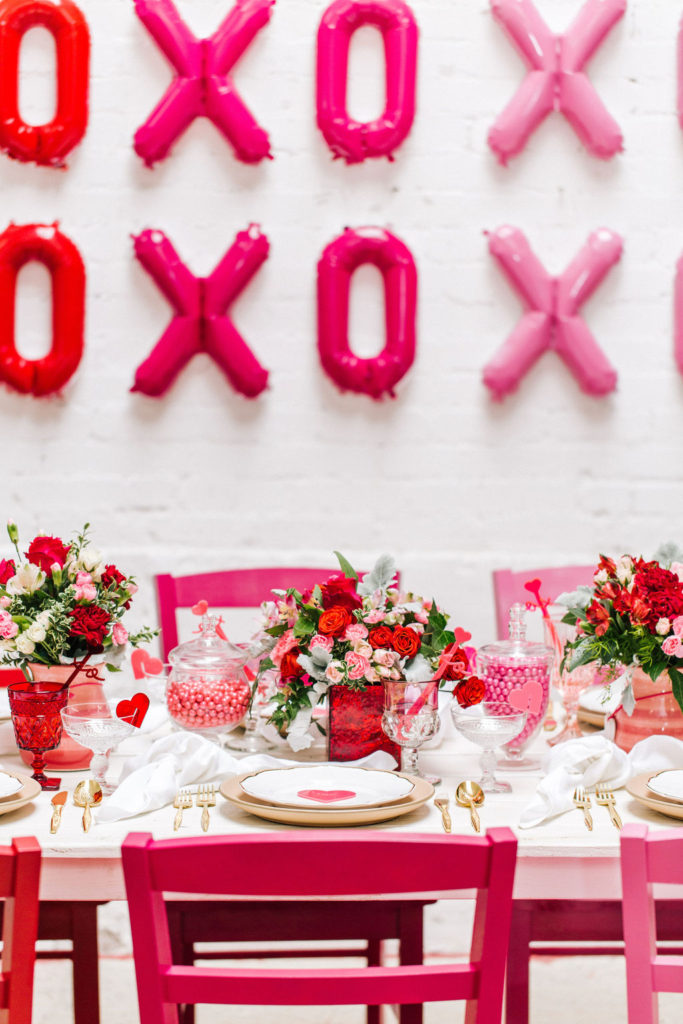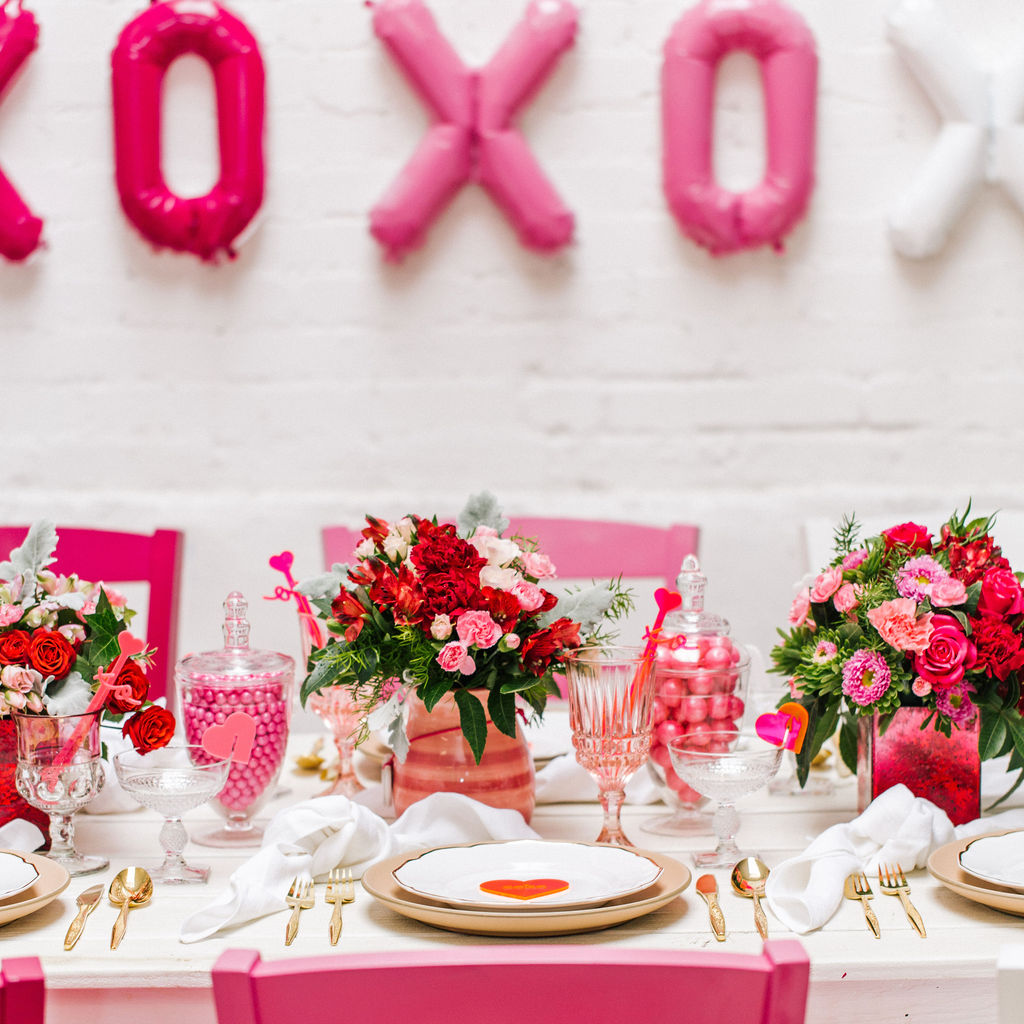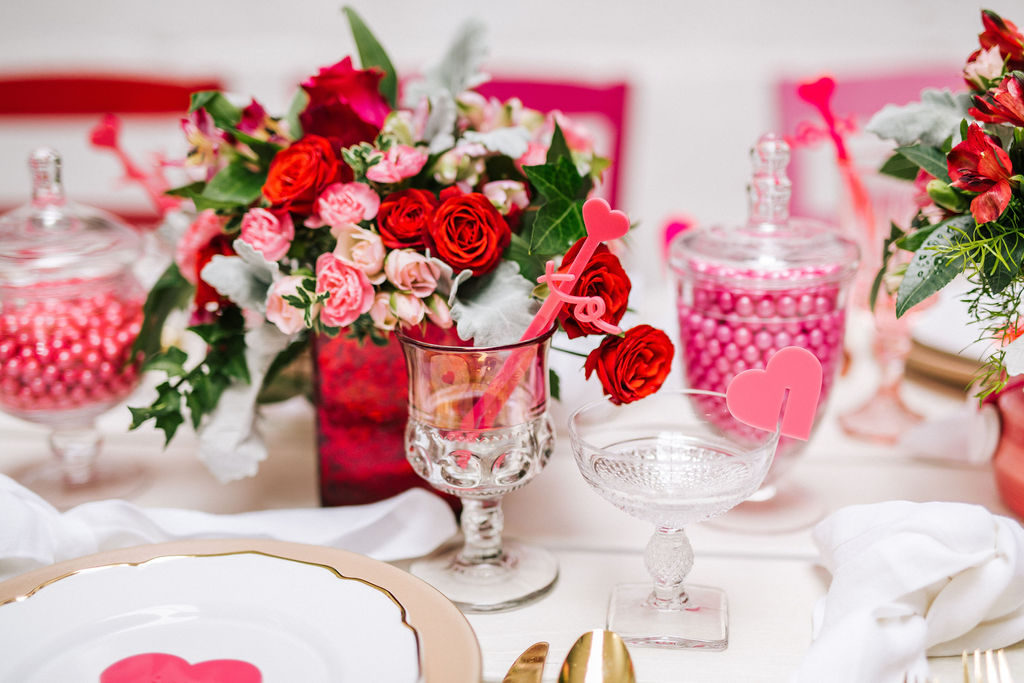 The tabletop is all from Cherished Rentals, who has the most beautiful collection! We layered their white and gold plates over their dusty pink Heath plates. Even the glassware was ombré along the row. I just can't get enough!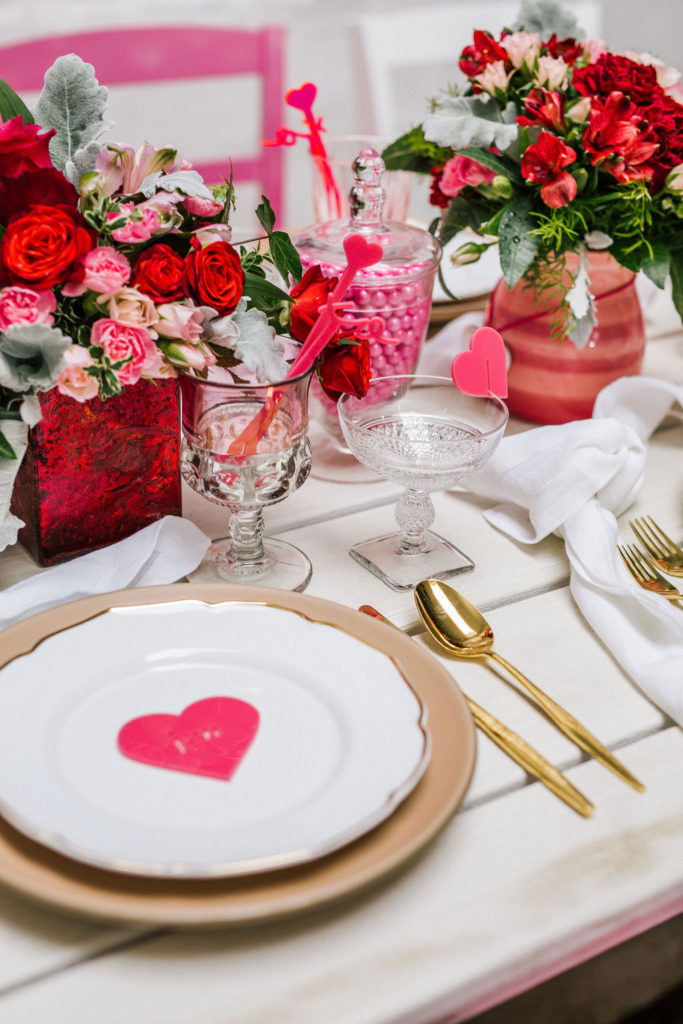 Did you notice the candy along the table? It was also in the ombré theme! From red, to dark pink, light pink and white. Color It Candy has every color you would need for an event and it really added so much to our table. It's so fun to have desserts on the table, don't you think?!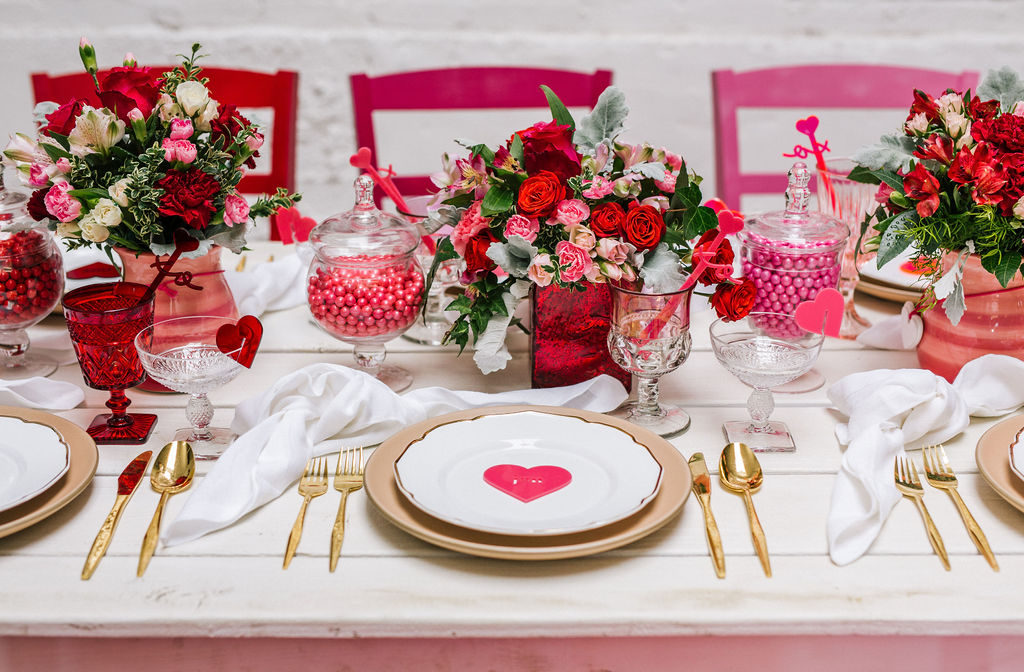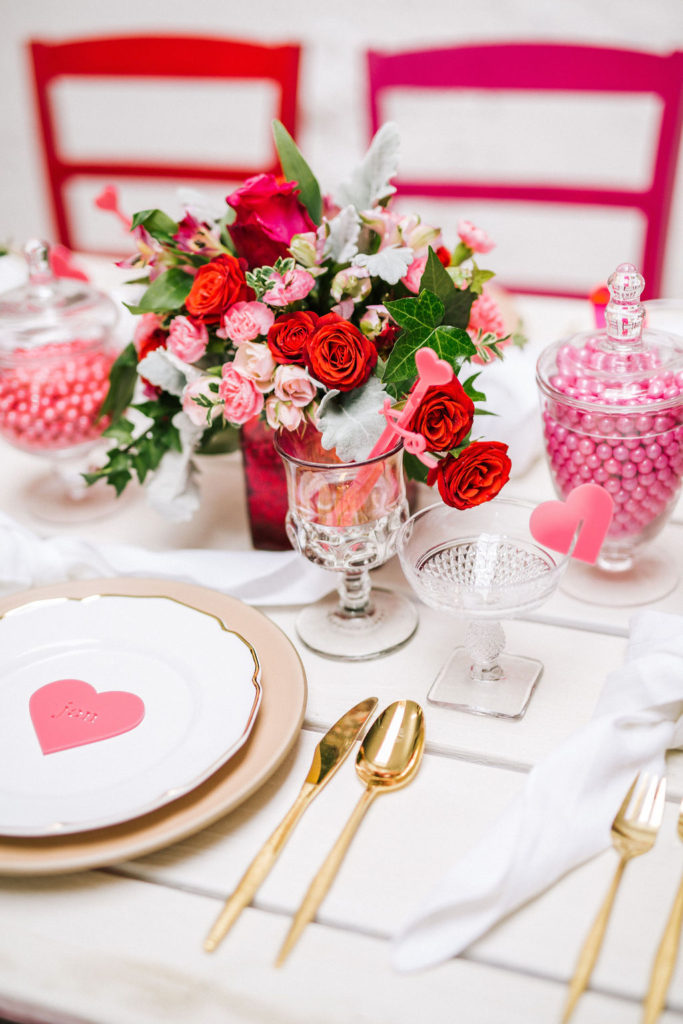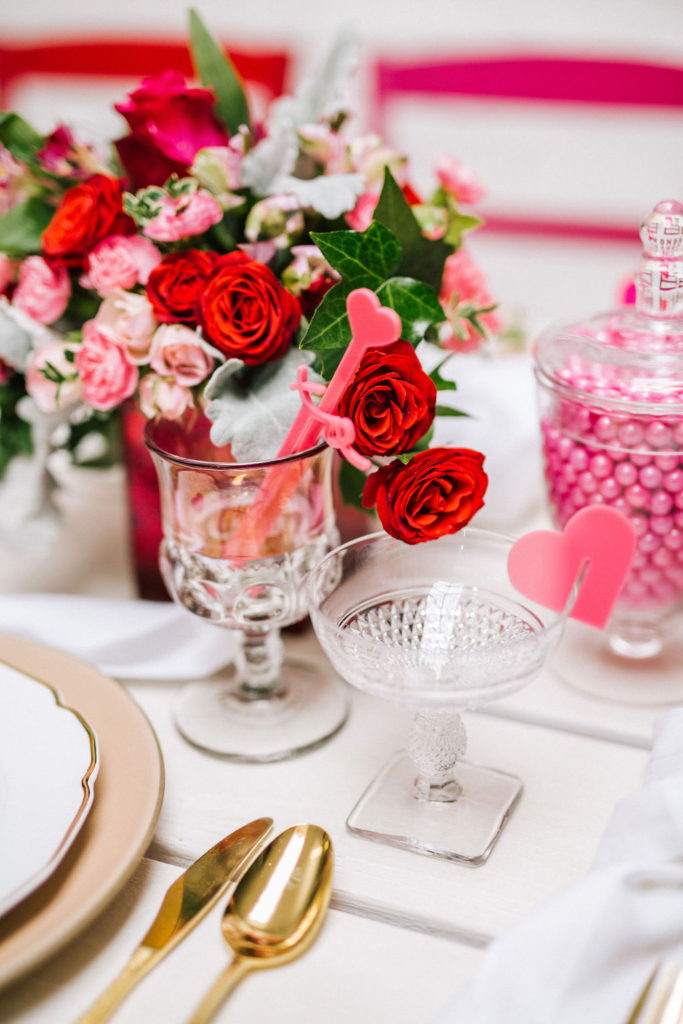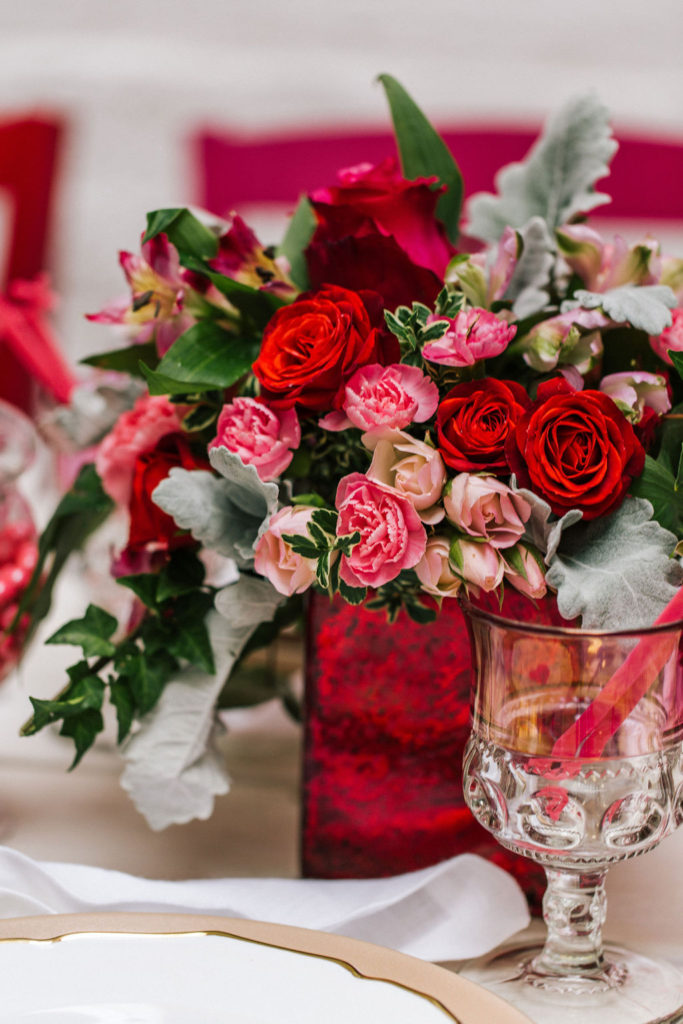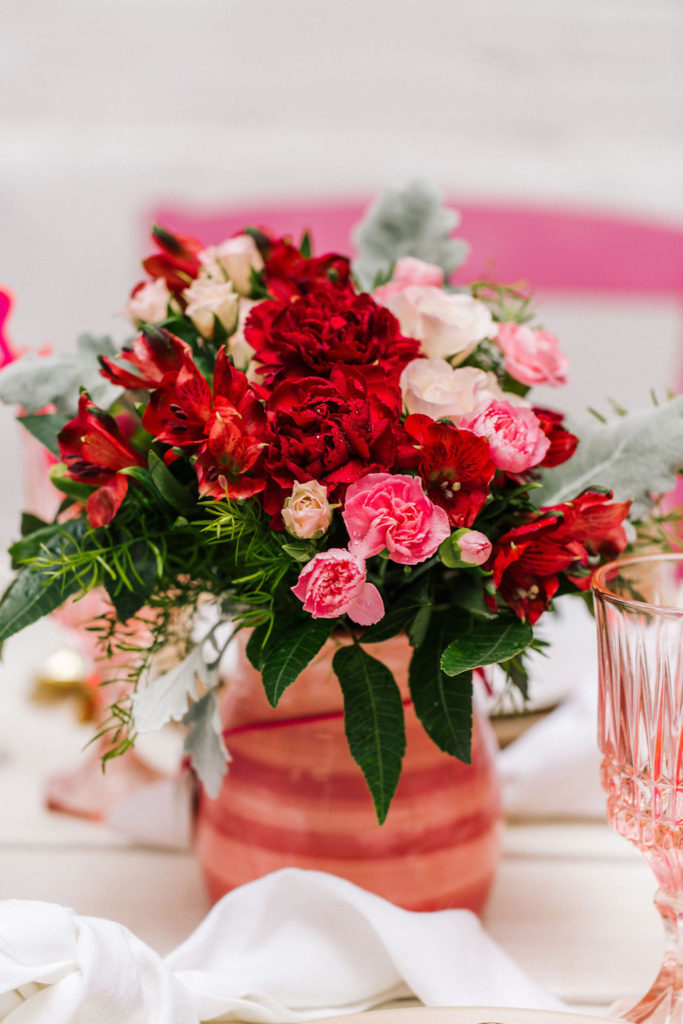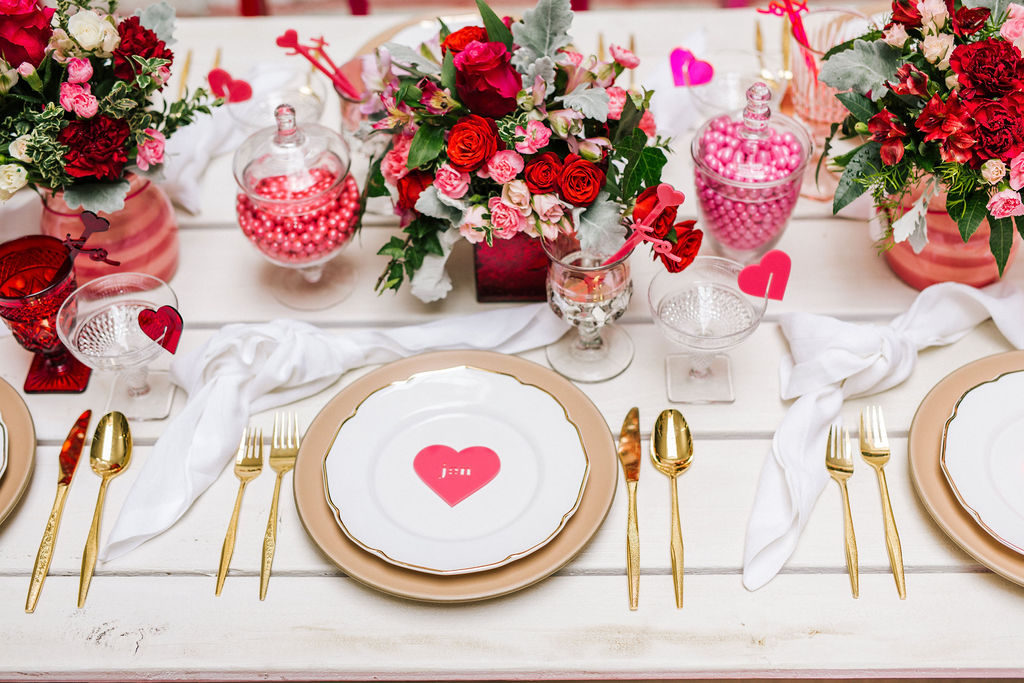 I always love these over head shots and seeing our tablescapes like this!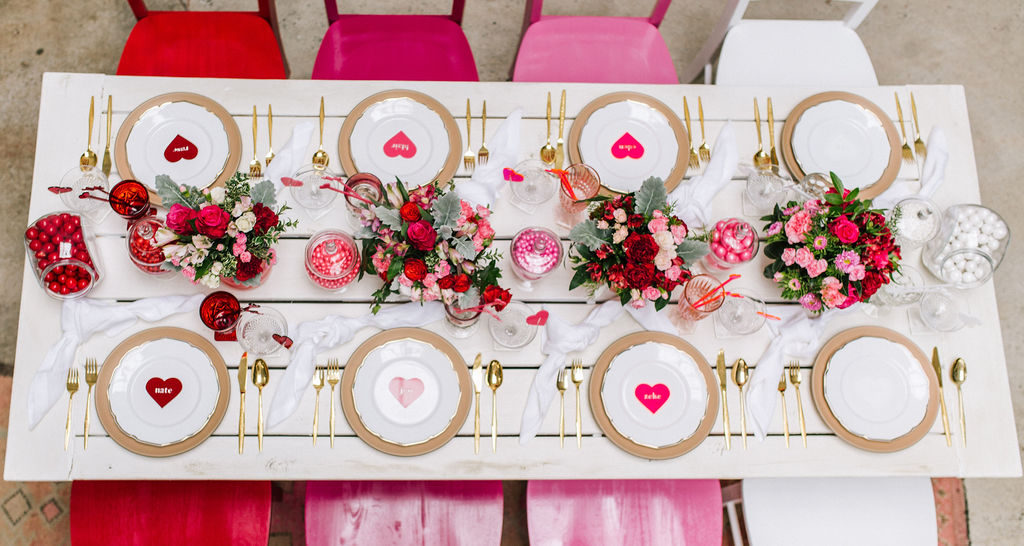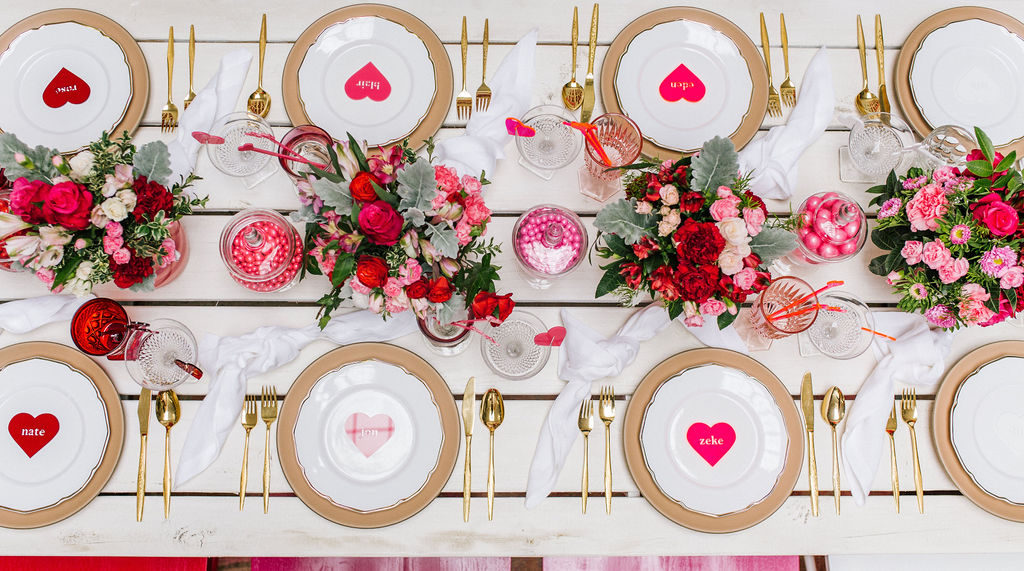 One of my favorite aspects of this shoot were the details by David and Leanna. She did the cutest place cards, drink stirrers and little drink markers as well. The colors of course matched our ombré theme along the table and it was just all so so good!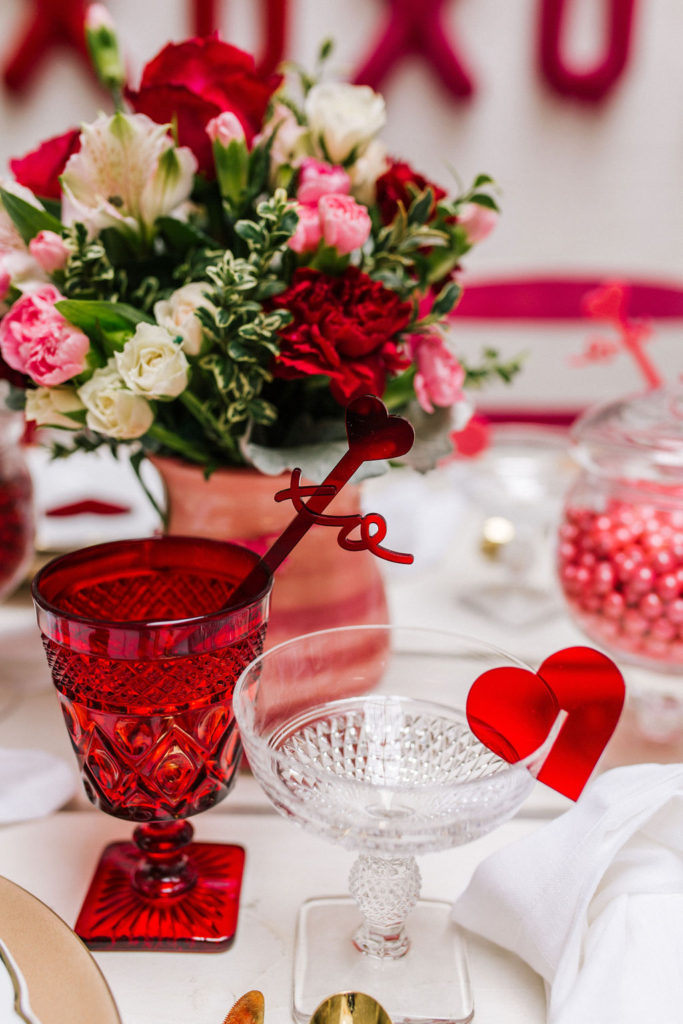 Colette's Catering had to get in on the fun! With a gorgeous and delicious charcuterie ombré spread. Almost to pretty to eat…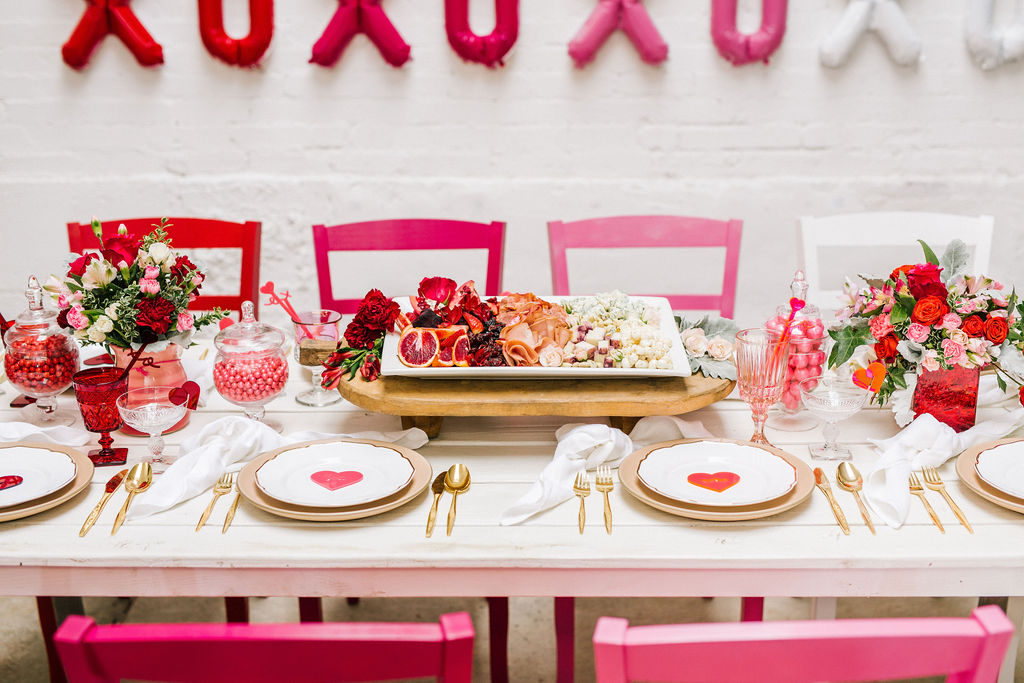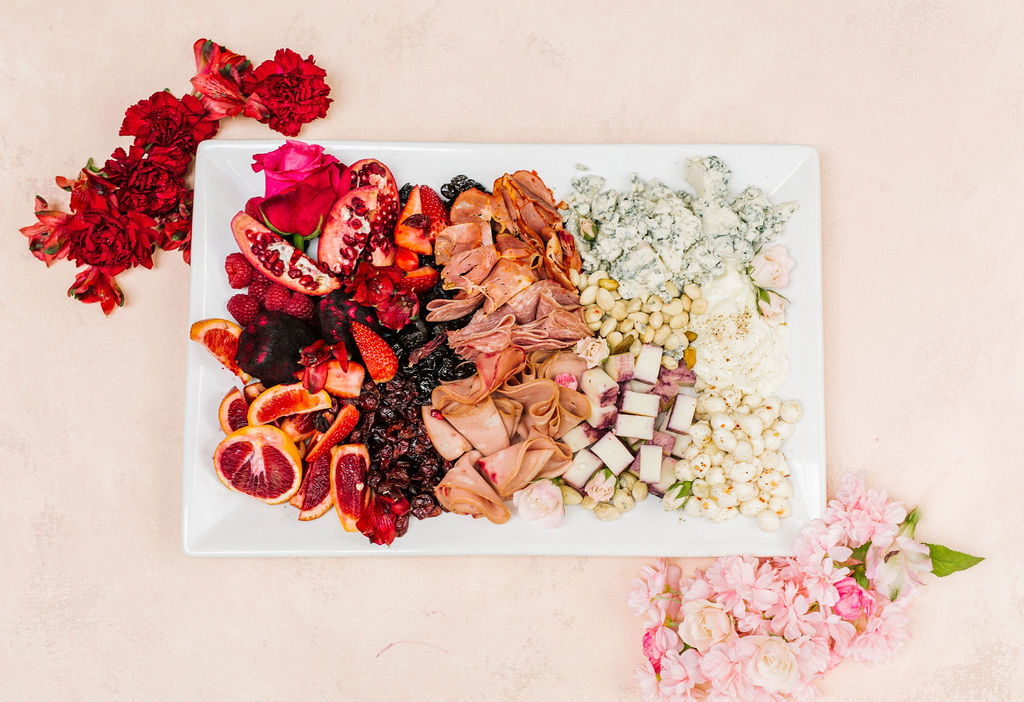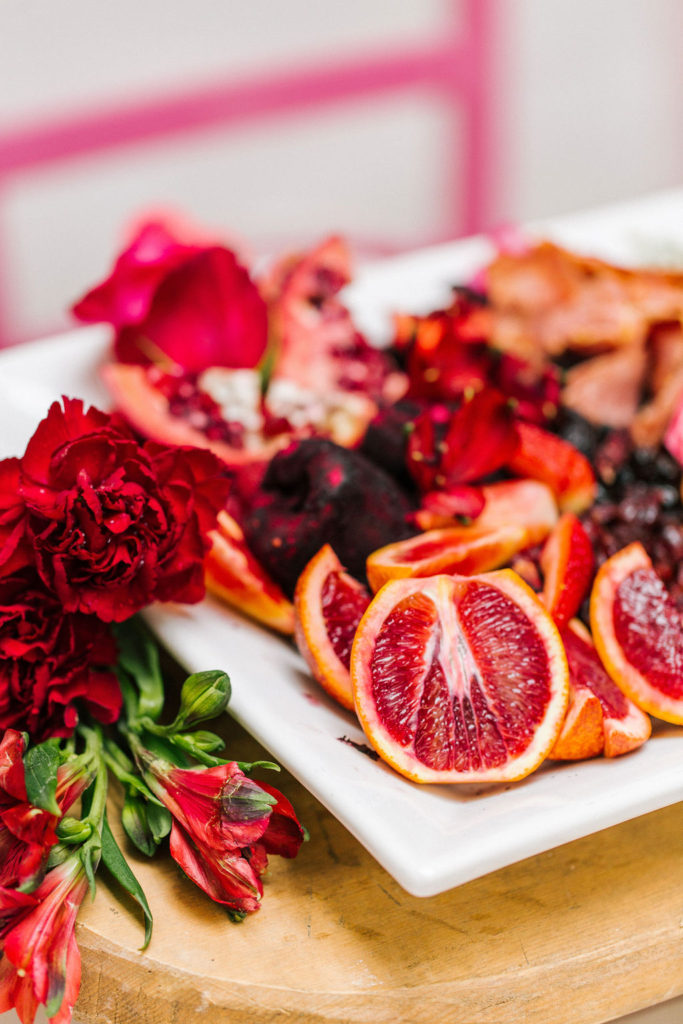 Another friend came to play! Jeni, owner of Coffee Dose brought her sweet little coffee cart and it fits in pretty nicely, right?! The pink color is everything and it's something guests would definitely gush over. Such a fun addition to any party!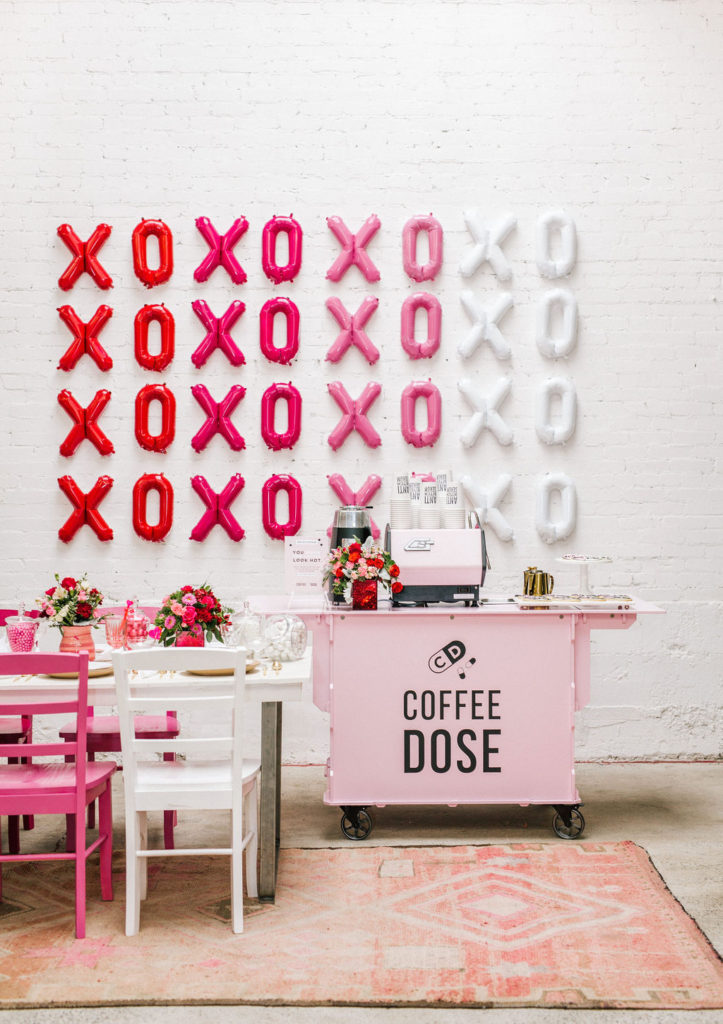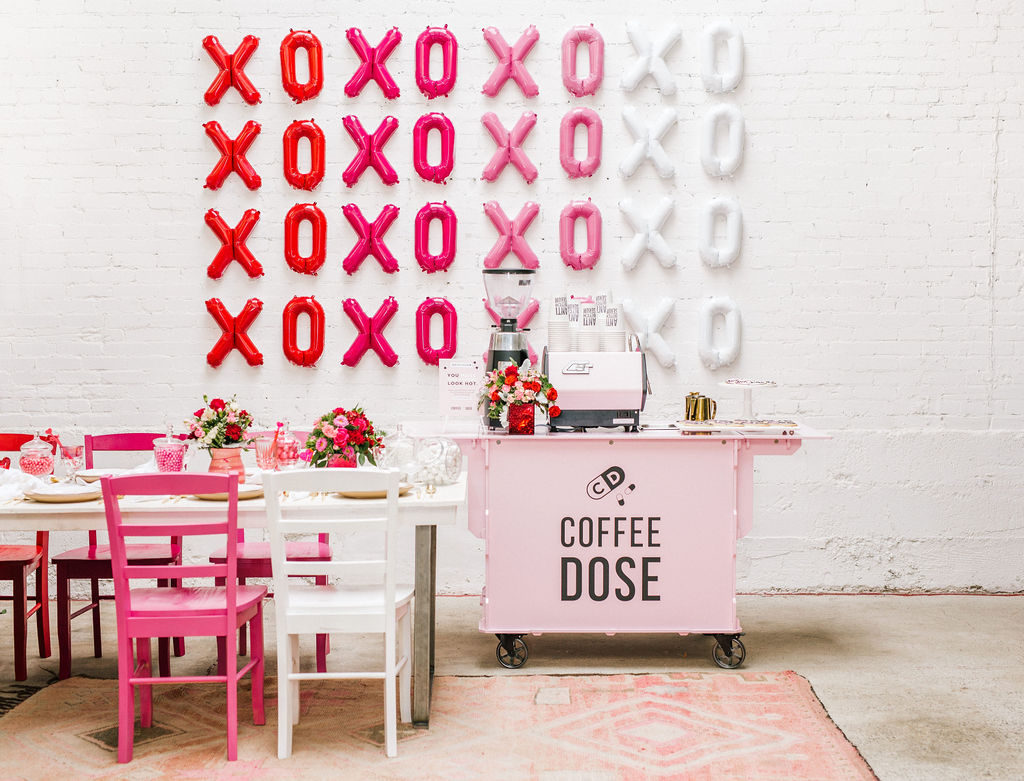 Oh, and we of course had to have a dessert display! We used more candy jars from Color It Candy for this along with the cutest little cake by Sweet & Saucy that emulated our balloon wall.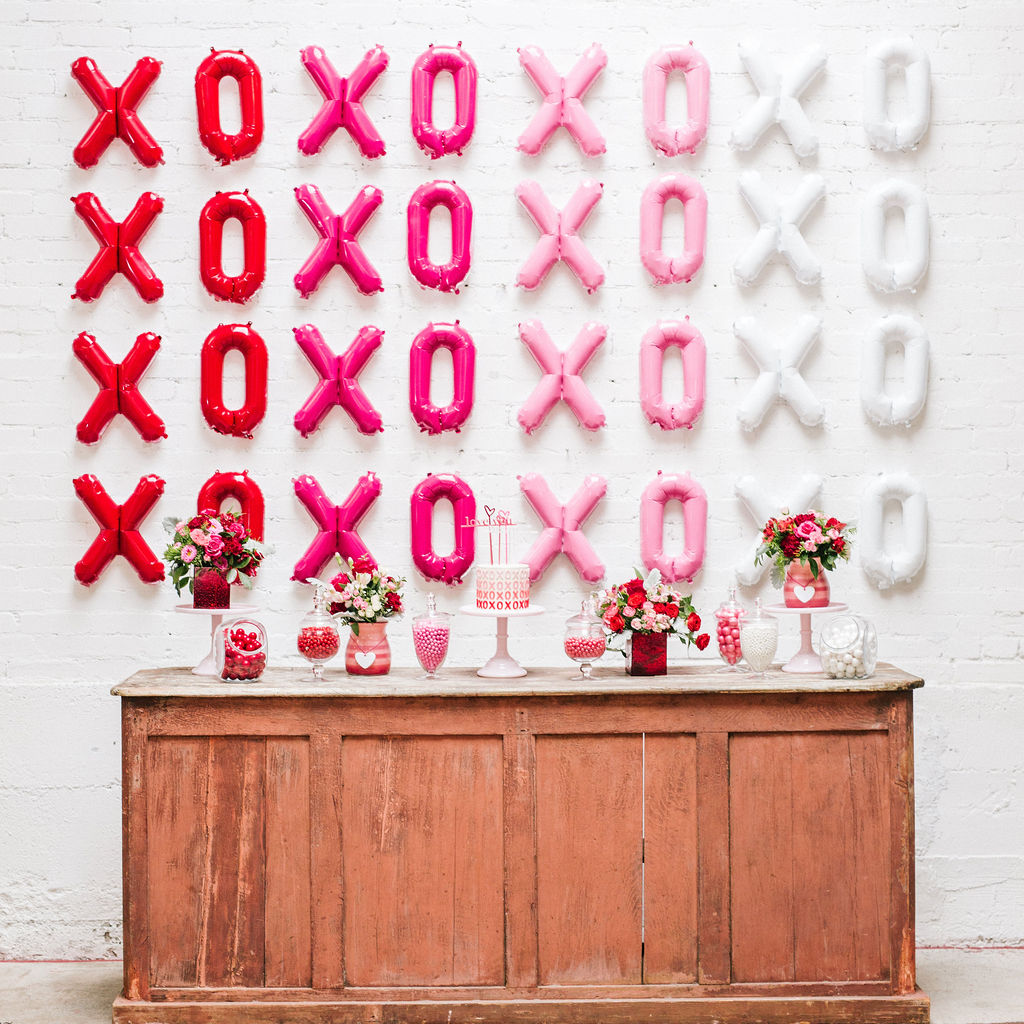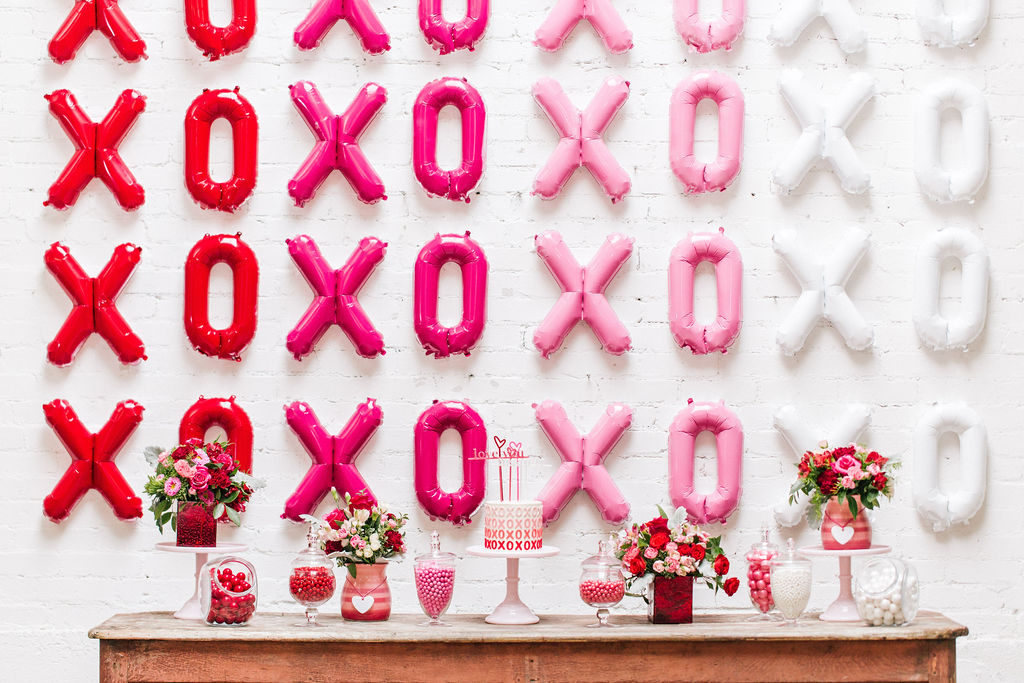 I really do love the pop of color the candy adds! And there are so many fun options that Color It Candy offers…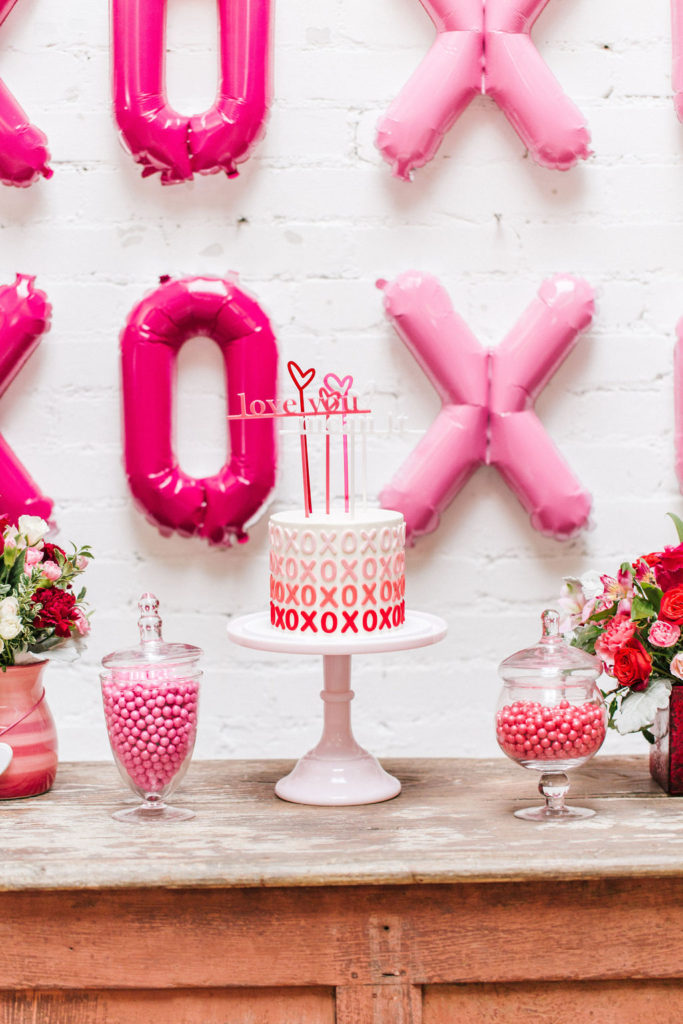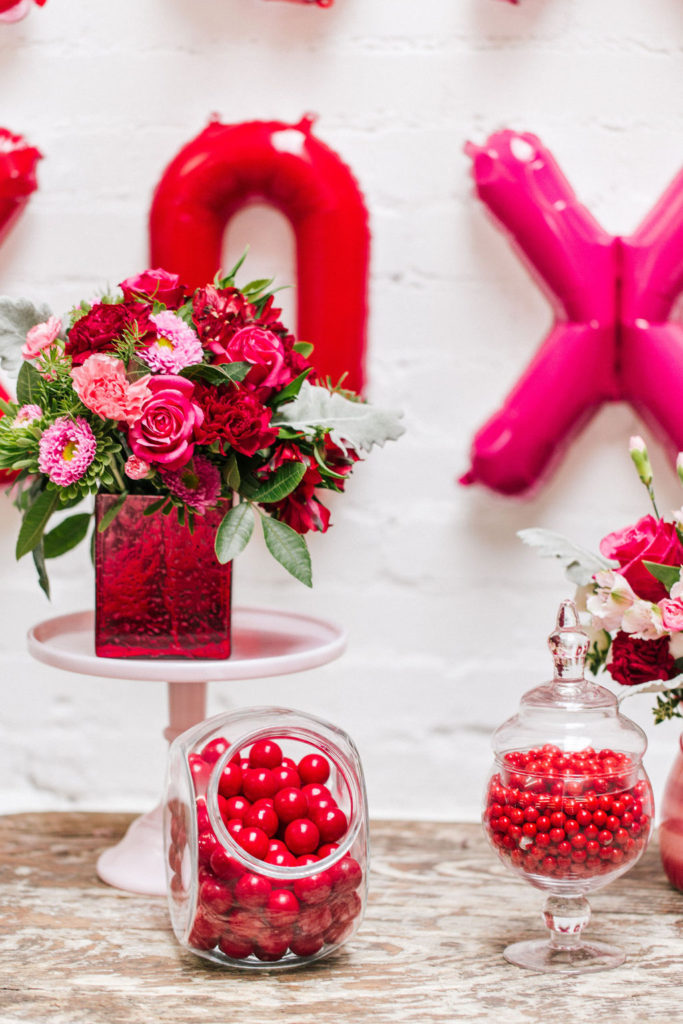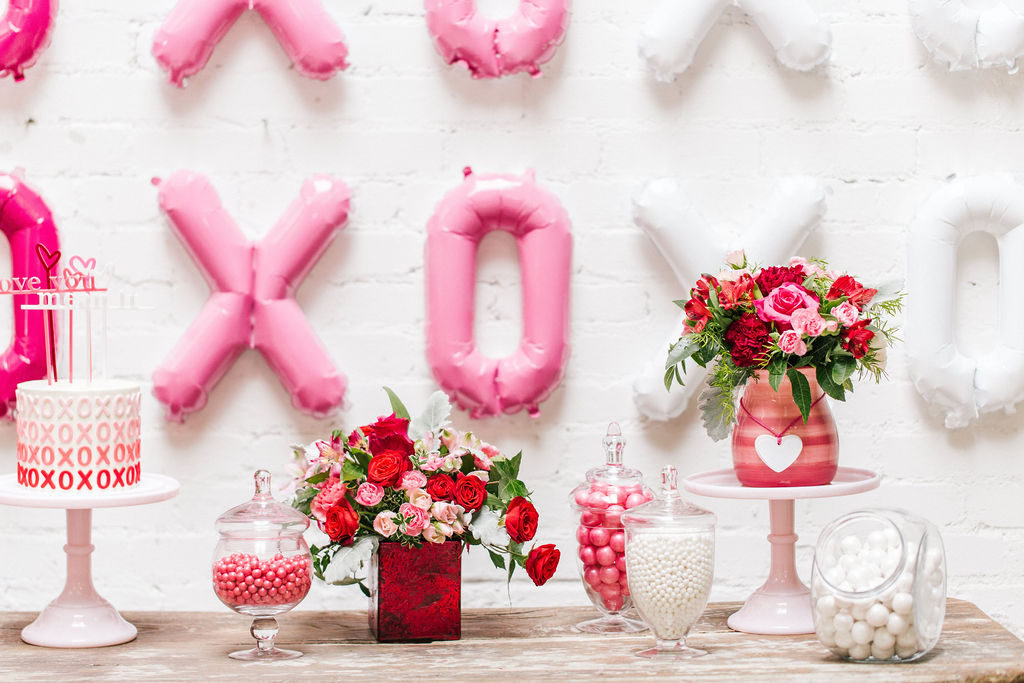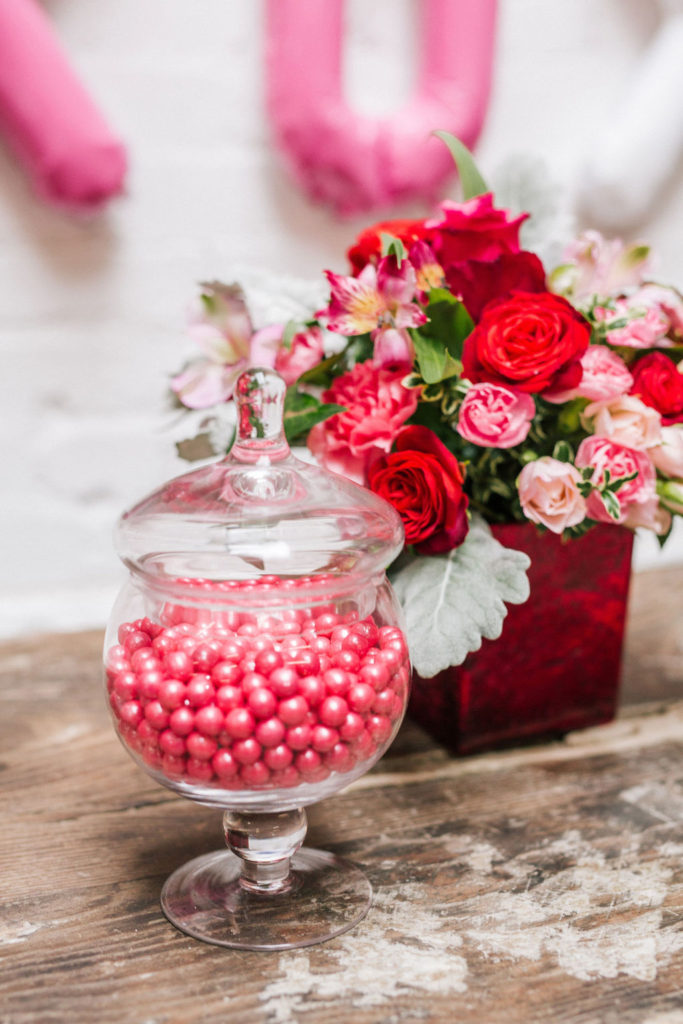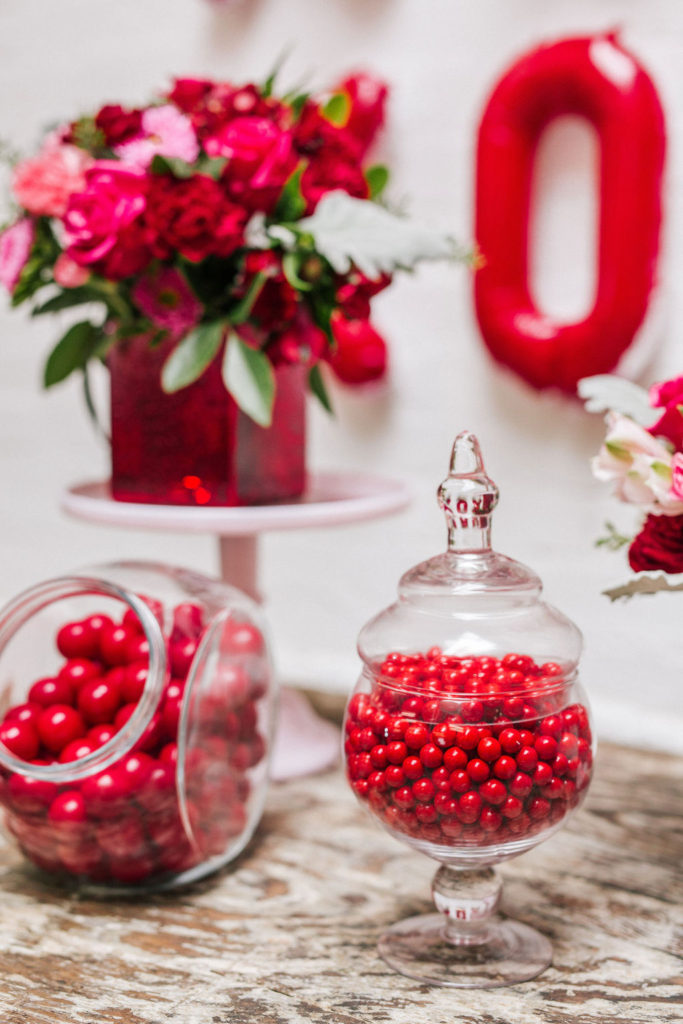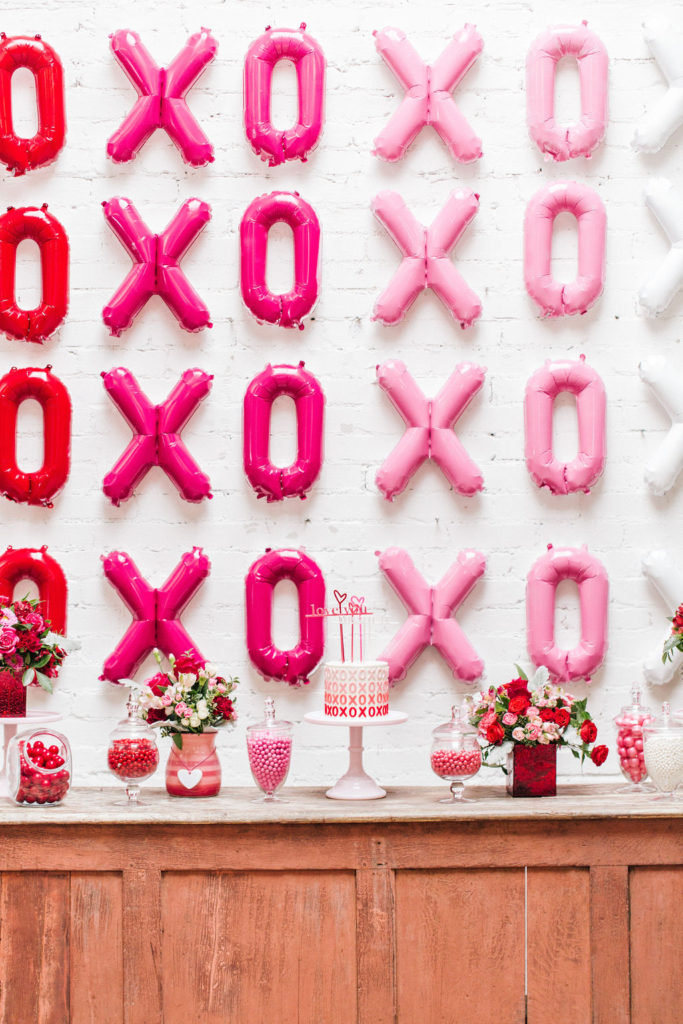 There's that cute little cake again! With the sweetest details from David and Leanna on top of it!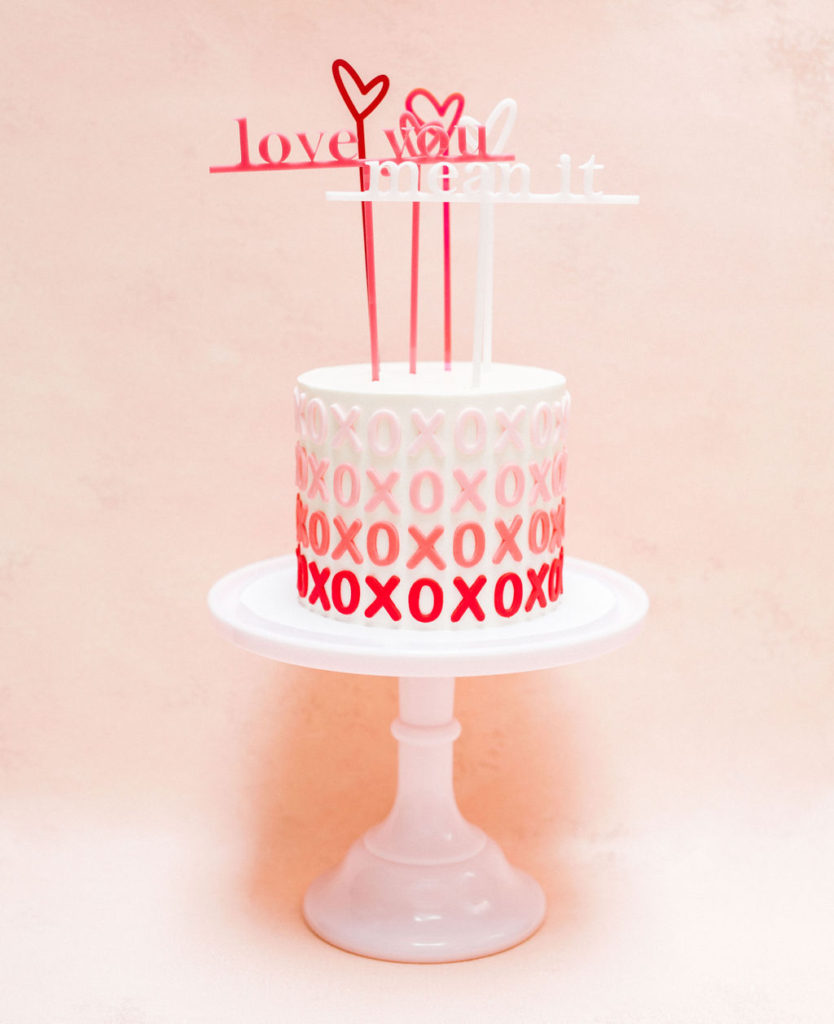 Here is a glimpse of the colors I used that inspired this shoot from COLORSHOT Spray Paint. I love using their spray paints to bring a vision to life! For this shoot I used Stiletto, Cosmo, Farmer's Daughter and Head in the Clouds.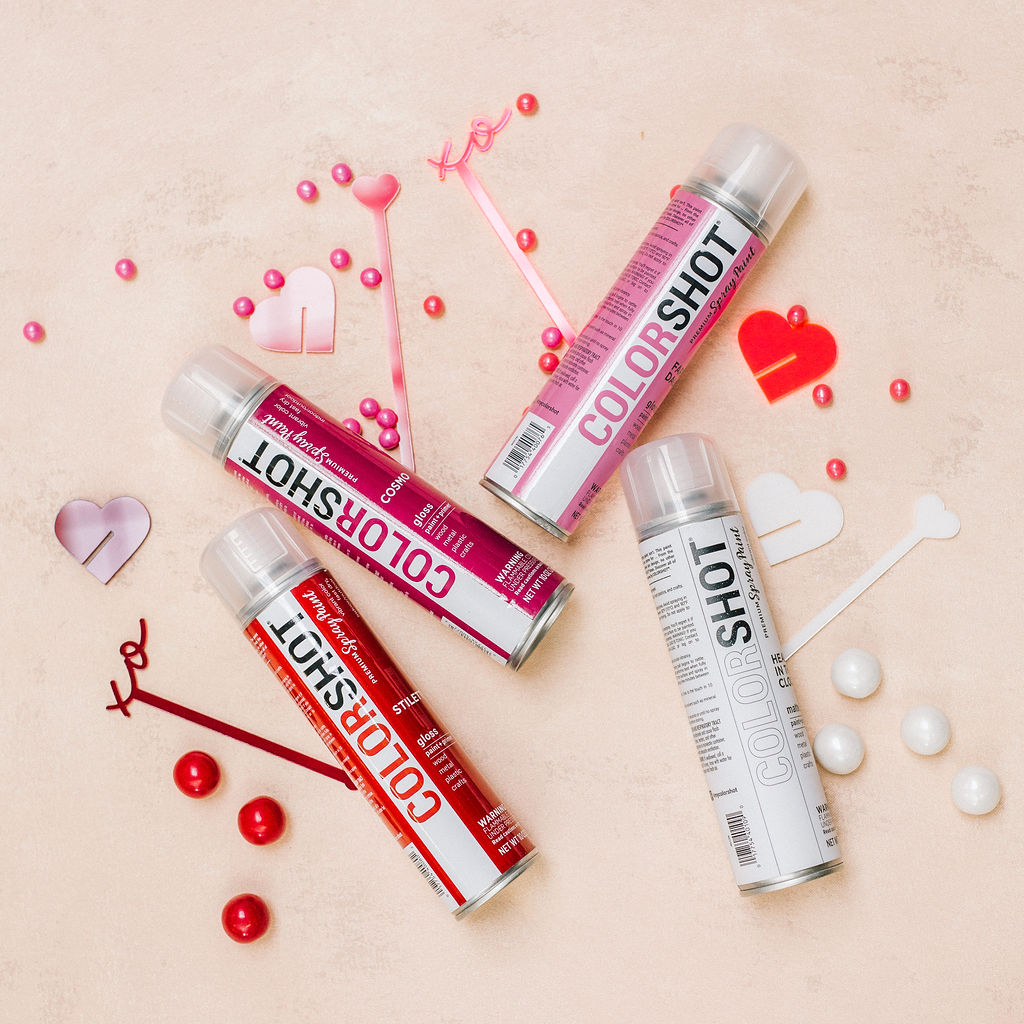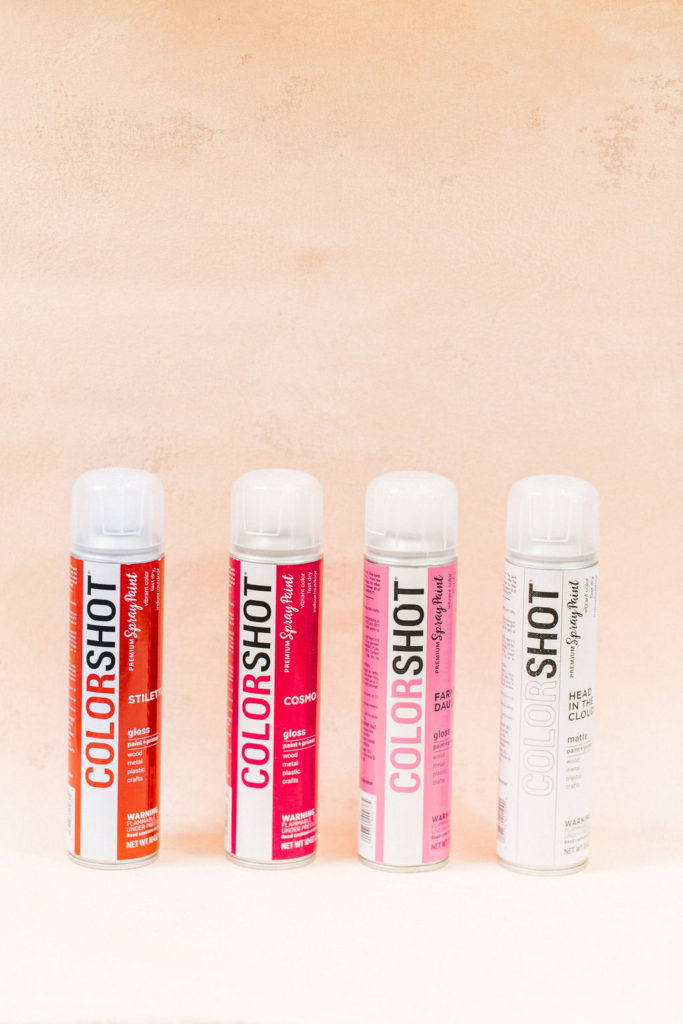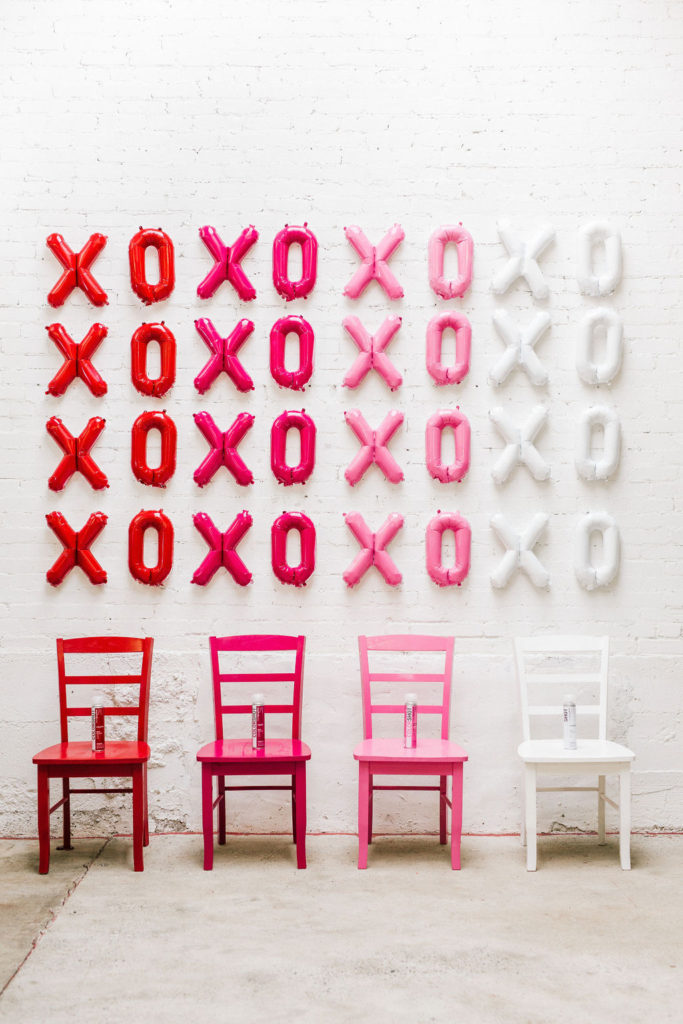 I had so much fun with this photo shoot and hope you love the inspiration as much as I do! Cheers to all things red and pink and all things Valentine's Day! Oh, and cheers to beautiful flowers from Teleflora too!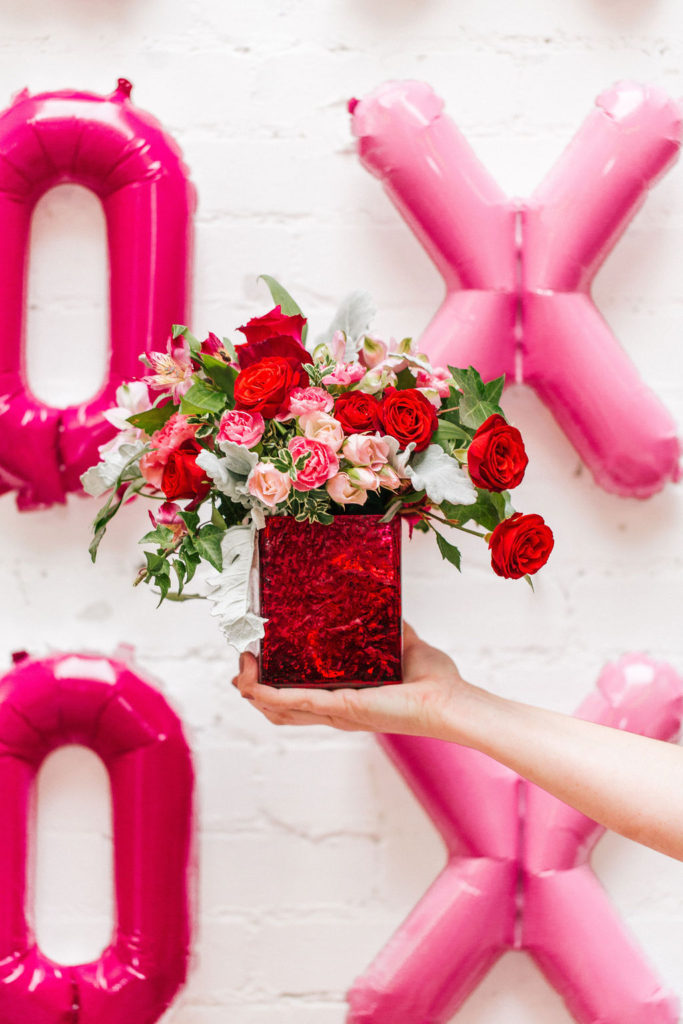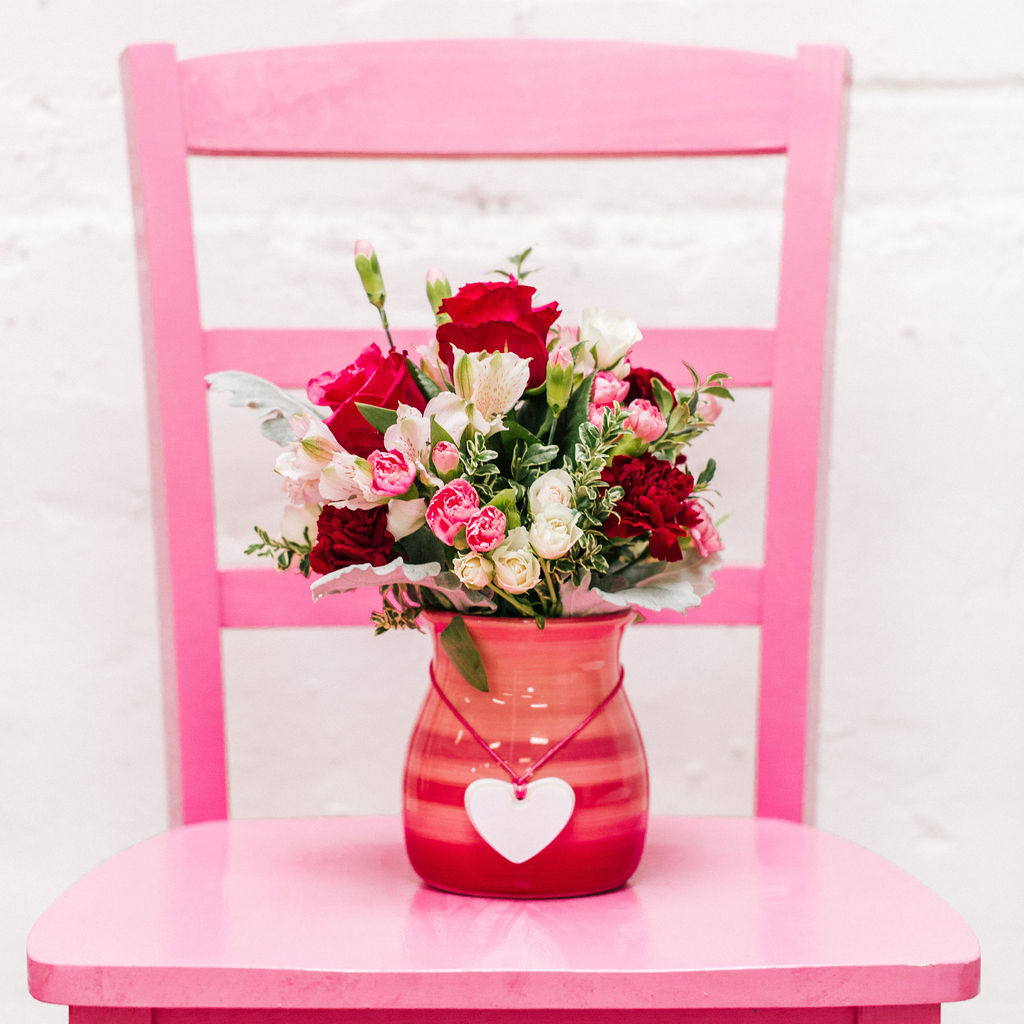 xoxo!
Jacquelyn