What Cinco de Mayo party is complete without a little guacamole?! Well we went all the way this year with a guacamole bar!!! Honestly, it's probably my favorite part about going to a Mexican restaurant, I'm totally that person who fills up way too much on chips & guac before the actual meal… Just add margaritas and I'm one happy señorita!!
We wanted to guac your world with this one, and I hope we did! There are lots of ways you can make this bar your own at home, we'll teach you how if you keep on scrolling!! We also have some picks to shop at the bottom of the post to recreate the fun!
Now, let's guac your world!!
Pretty pics from our girl Corrie Lynn Photo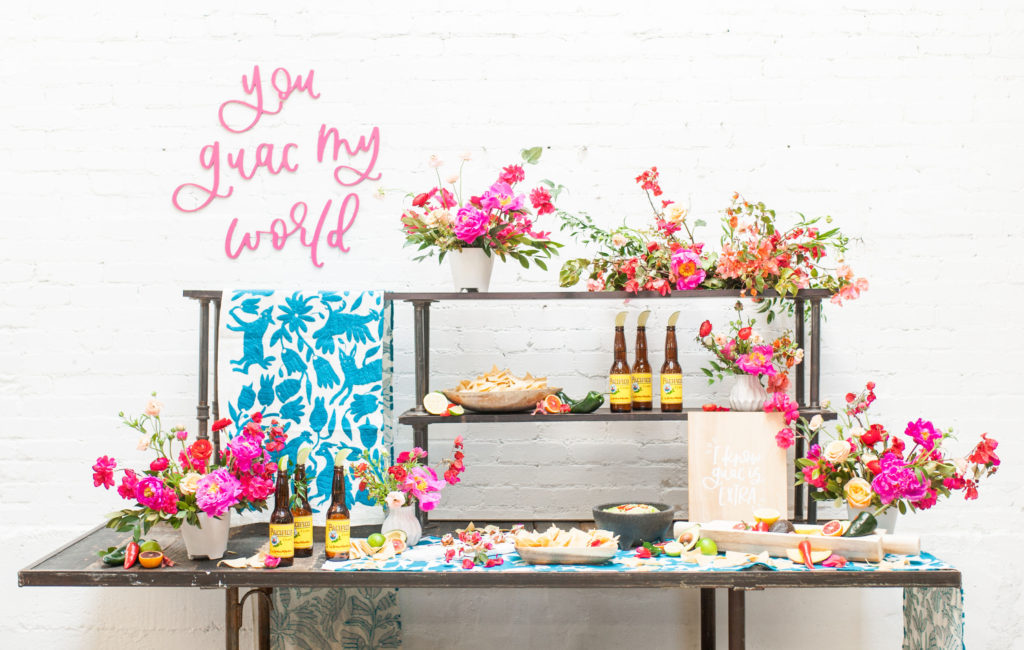 Let's start with signage! We did this super cute cut out sign from Poppy Jack Shop! She has the most amazing items in her Etsy shop that make any party fun! You could also type any signage out on your computer and print it out and frame it! There are tons of fun fonts to choose from now, easy and cheap!!
The lovely Wild Darling Floral created these pretty floral arrangements for us. We love the fun pop of peonies and bougainvillea!! But you could very easily forage bougainvillea yourself if needed! We also love the florals at Trader Joe's – pretty sure their peony season should be coming soon!!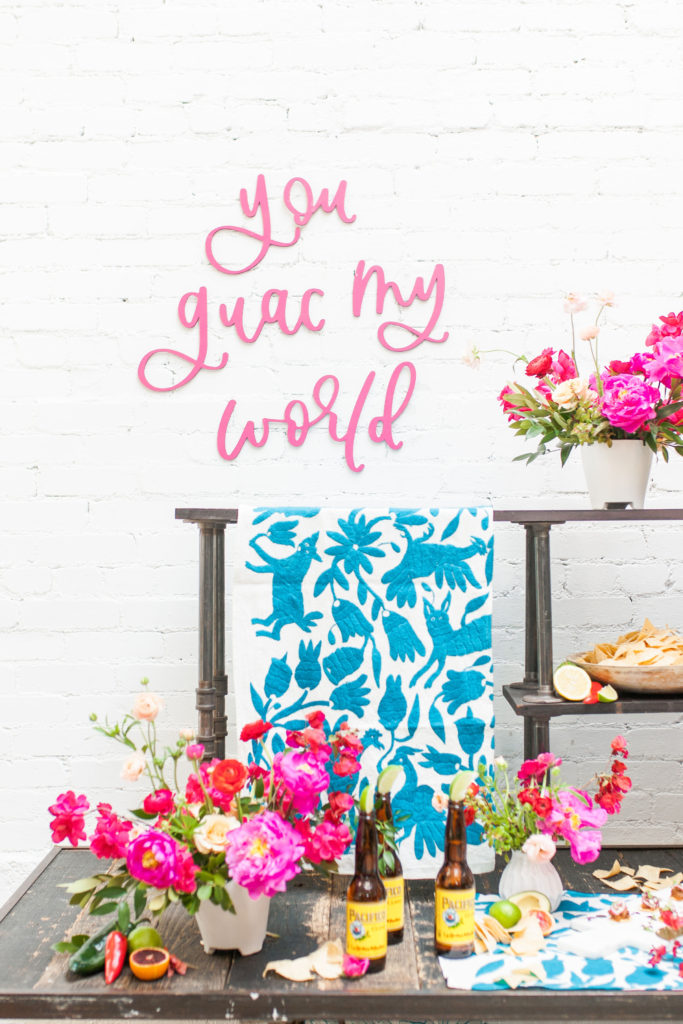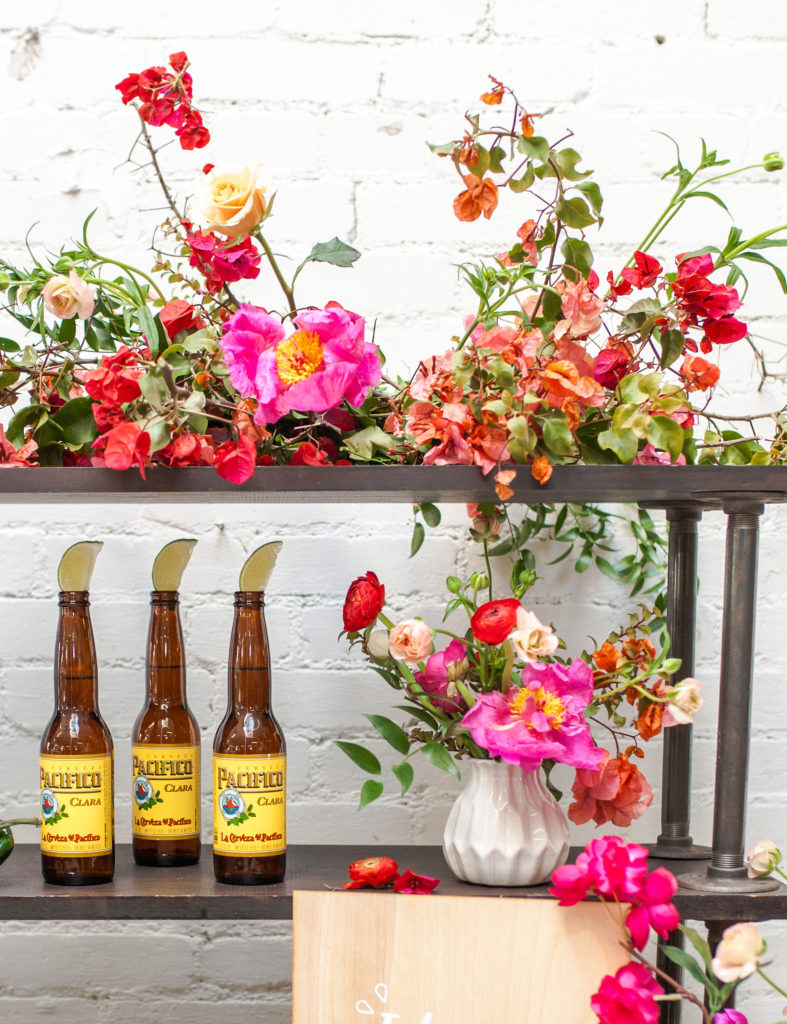 Of course you can't have a bar cart without an amazing bar!! We shot this post at Sweet Salvage Rentals warehouse, which has anything our little hearts would desire to use as far as rentals, so we chose this bad boy. But of course you can use whatever you have at home! Whether you have a bar cart or shelves or even just your kitchen table, you can make this the destination on Cinco de Mayo!!
You may have noticed those gorgeous linens we used as well! Ours are from Hostess Haven, our go to for all things linens whether it's napkins or table runners. They always have the best and most unique items!!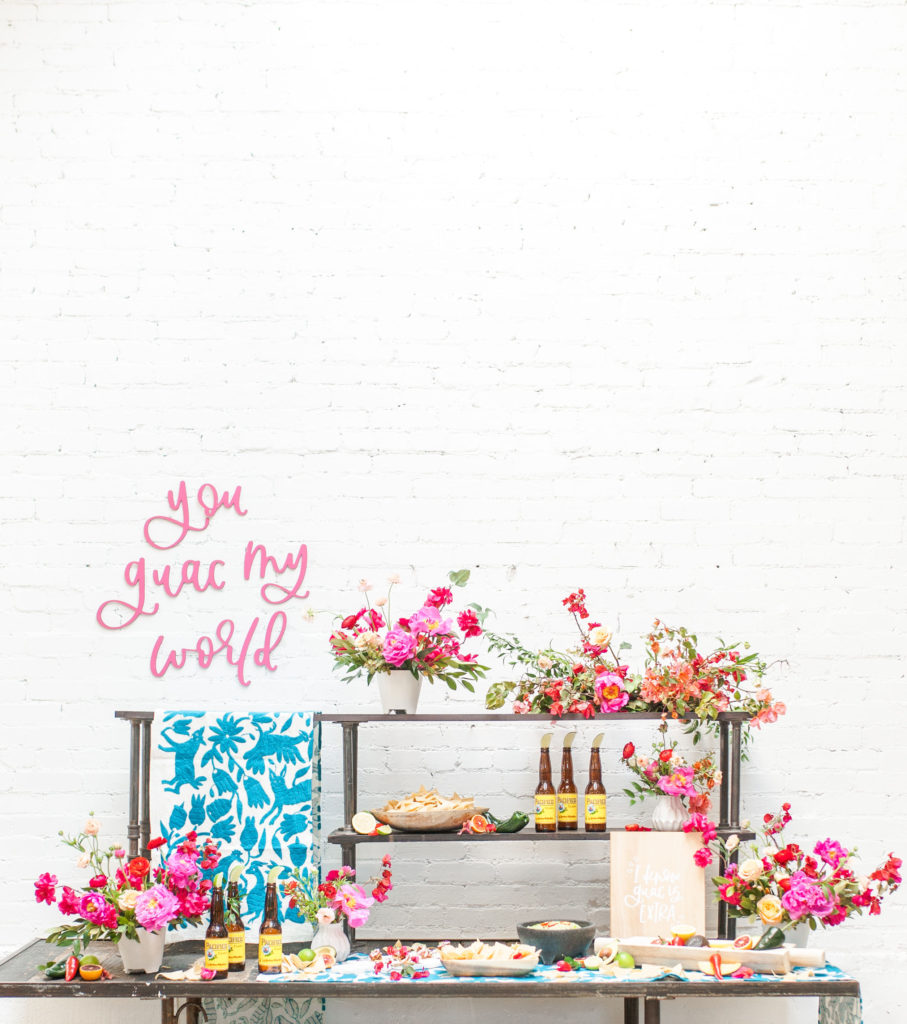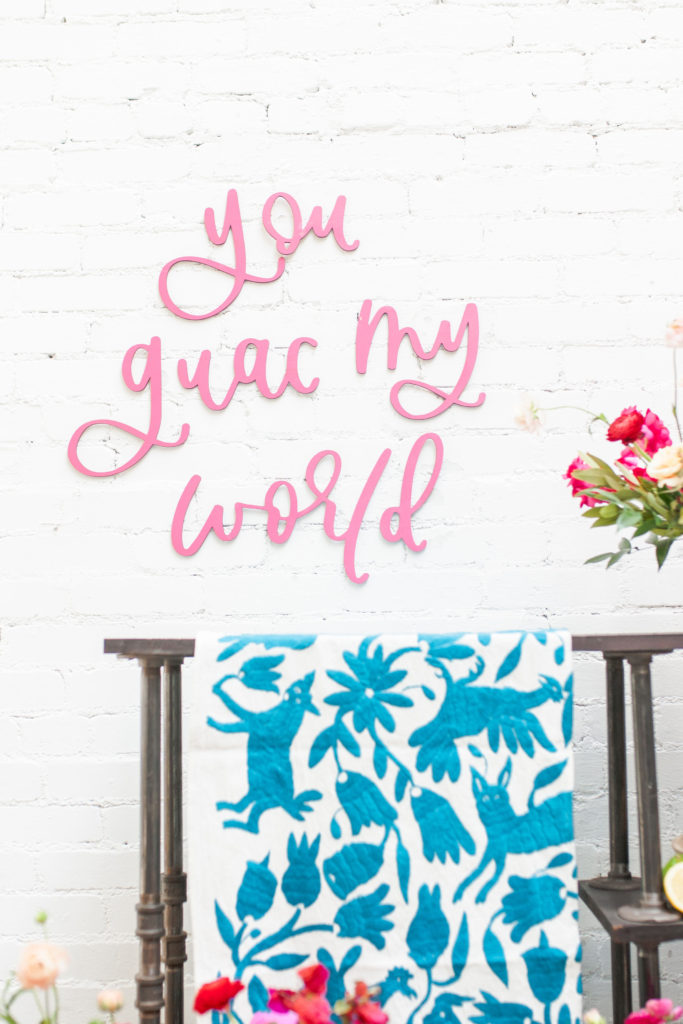 Well I hate to state the obvious guys, but when you have a guacamole bar – you need some good guacamole!!! Ha! Lucky us we had the professionals do it from Colette's Catering. We shared this healthy recipe from True Food Kitchen last year that you could try too! But basically, make sure your guac is up to par for this set up! Another tip – use fresh ingredients as decor! I cut up limes, radishes, blood oranges and jalapeños! A cheap and easy way to add some color and flair!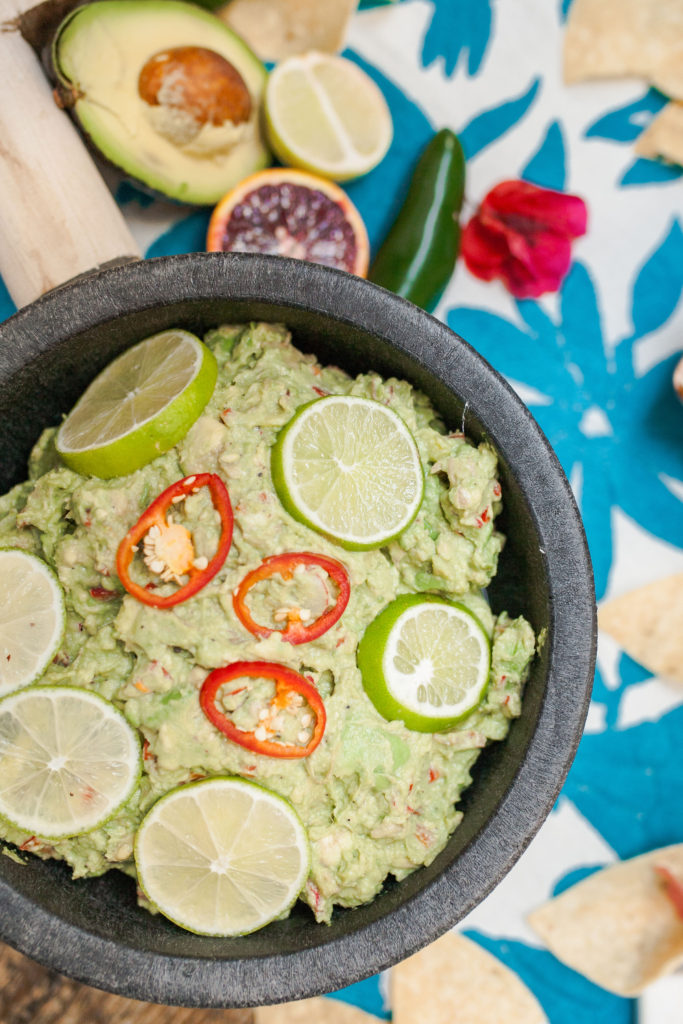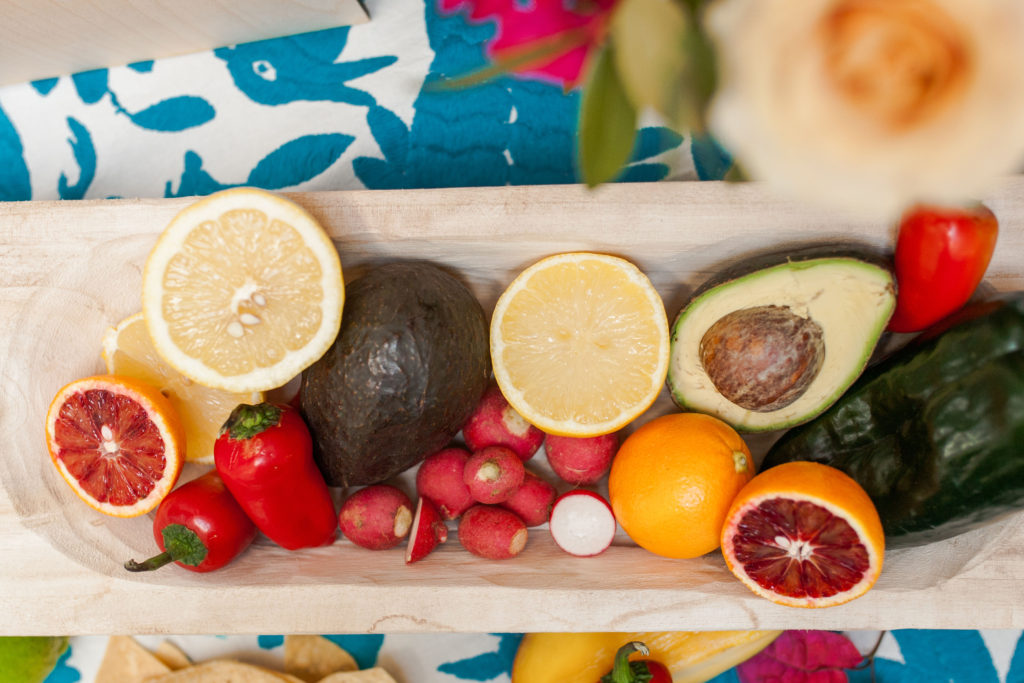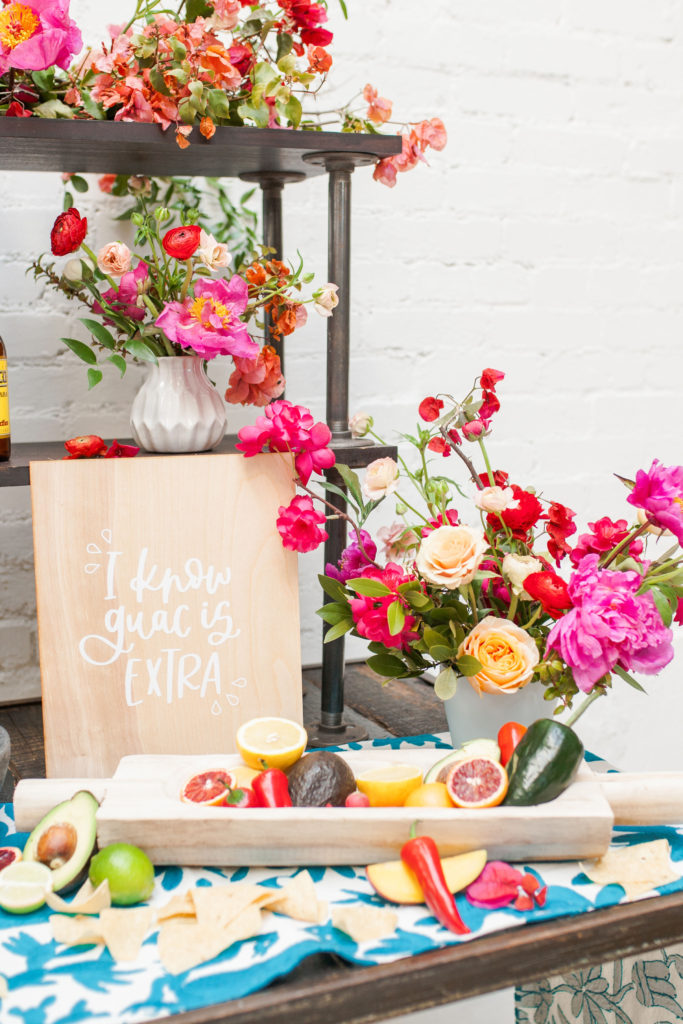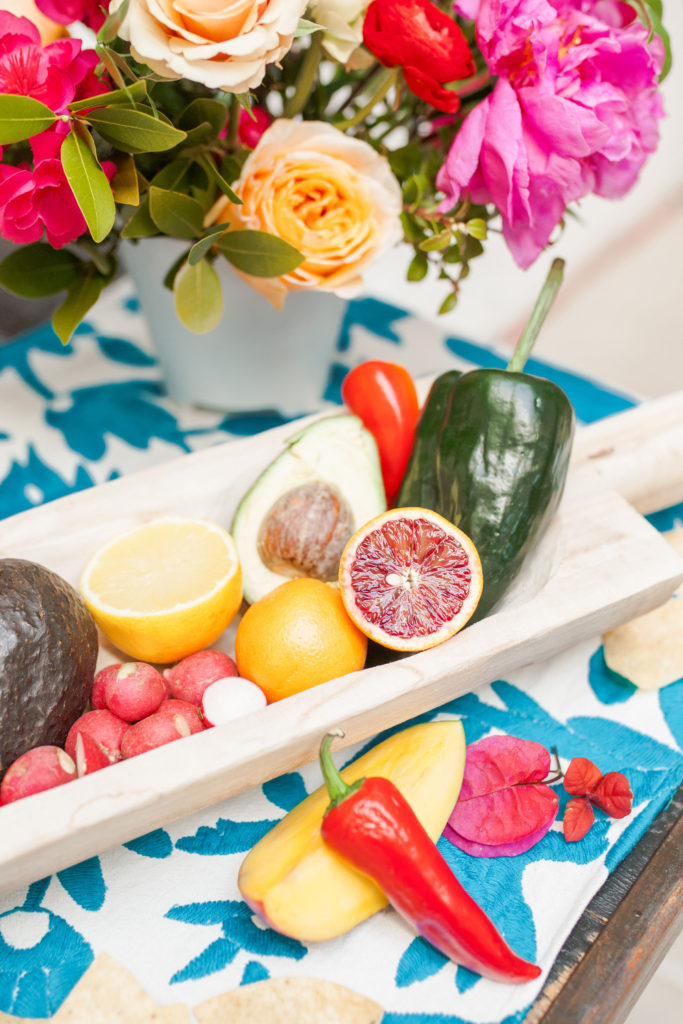 We know guac is extra too!!! And buy the chips people, you never want to run out of those!!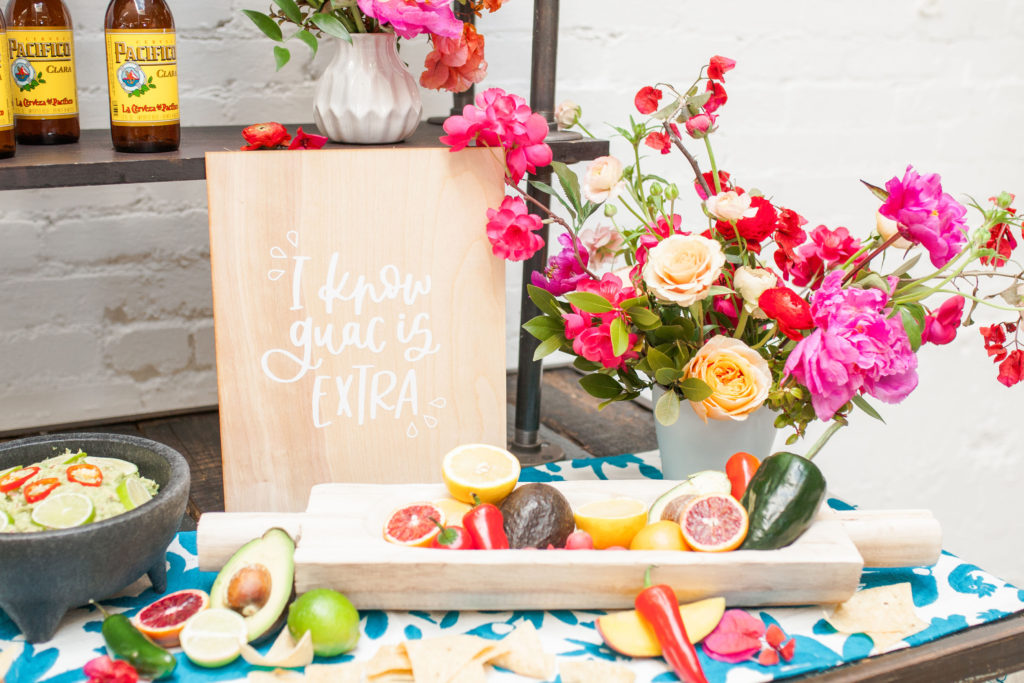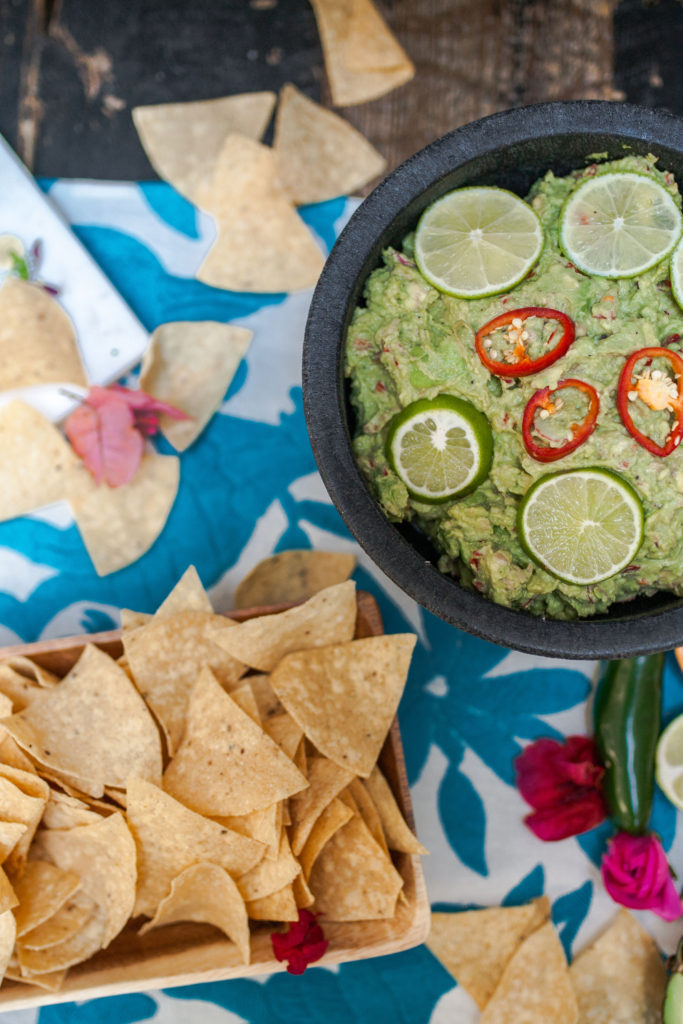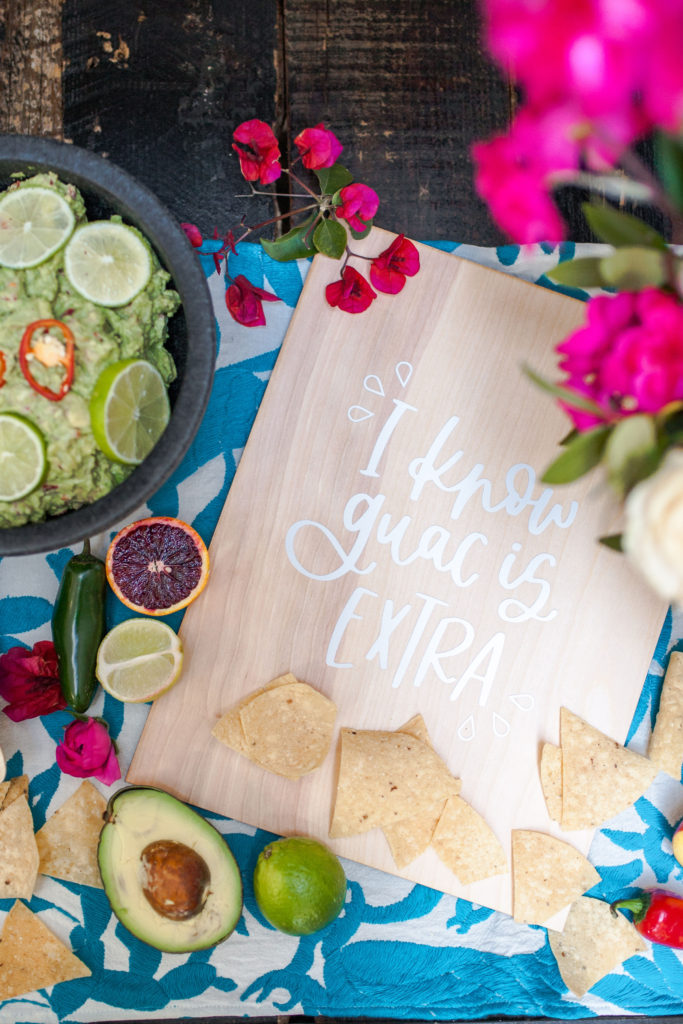 What else do you need with guacamole? Little mini bites you can top with it! Colette's created these cute little mini tostadas! They were so delicious you guys, and went really nicely with those Pacificos!!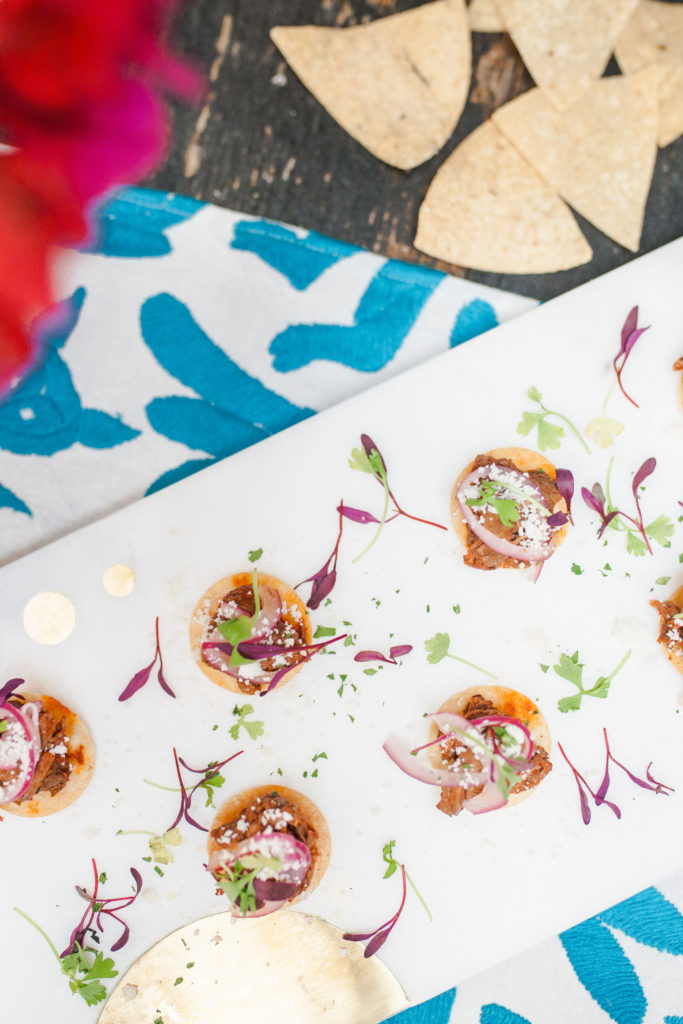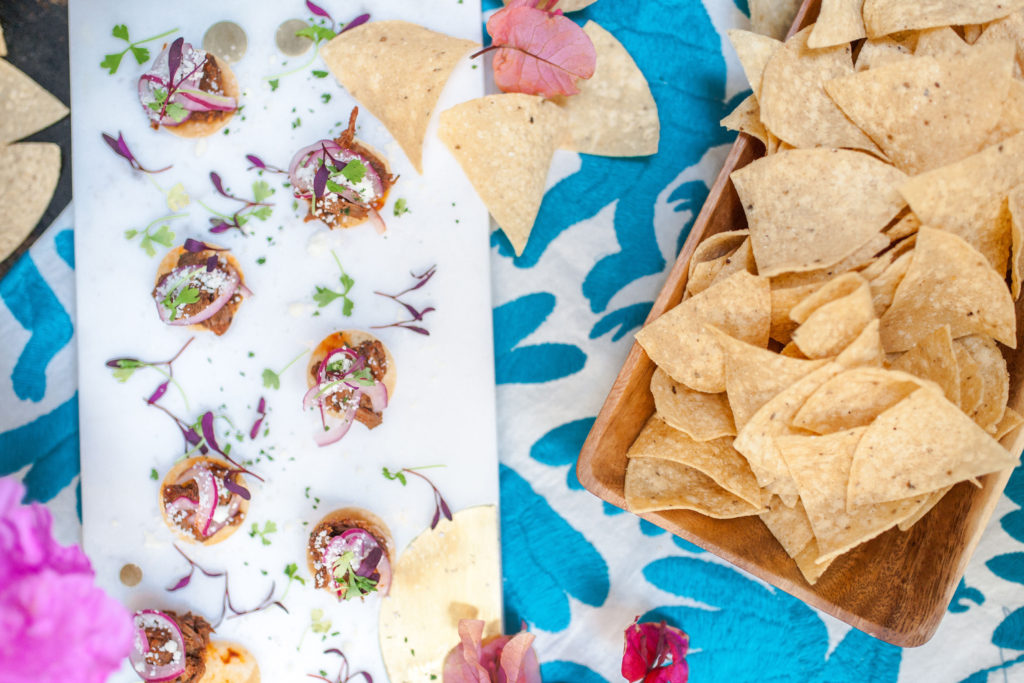 Yep, besides margaritas you need the Mexican beers!!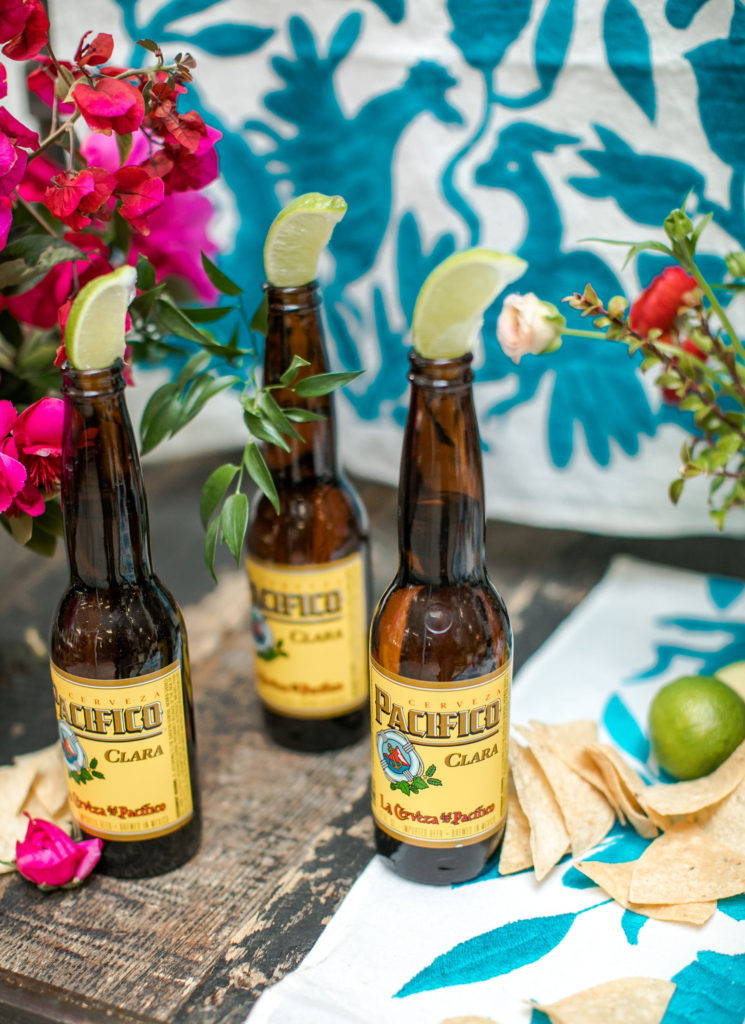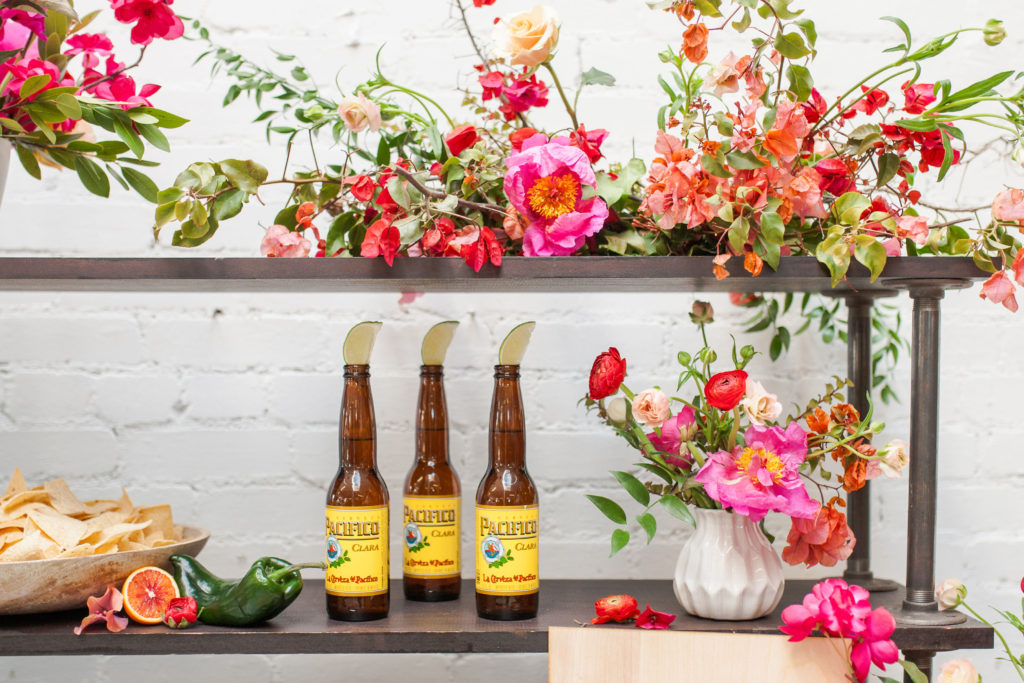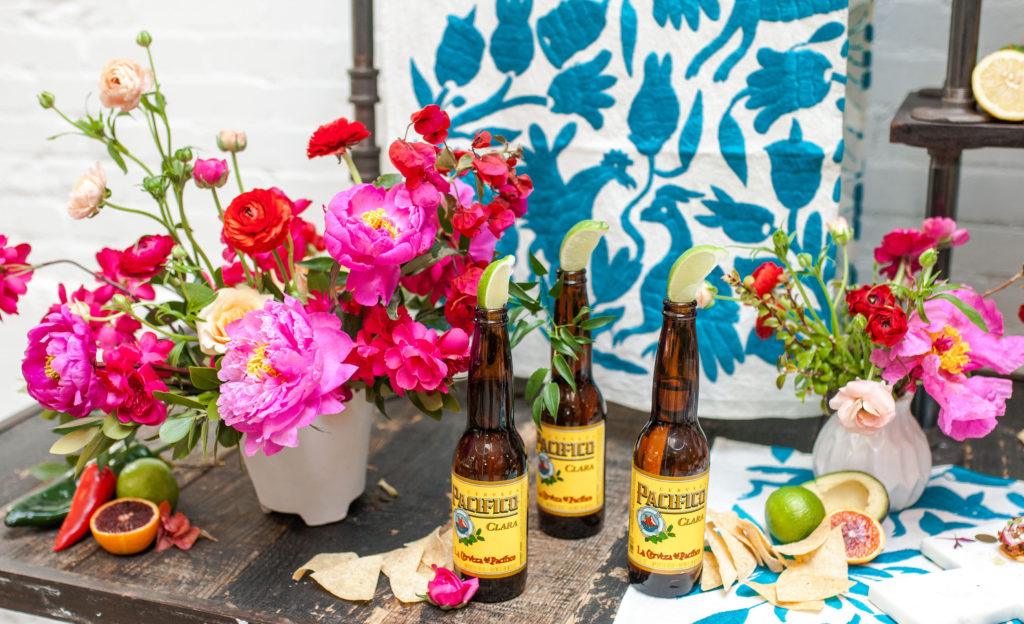 Love all of this fun and bright color for this festive holiday!!!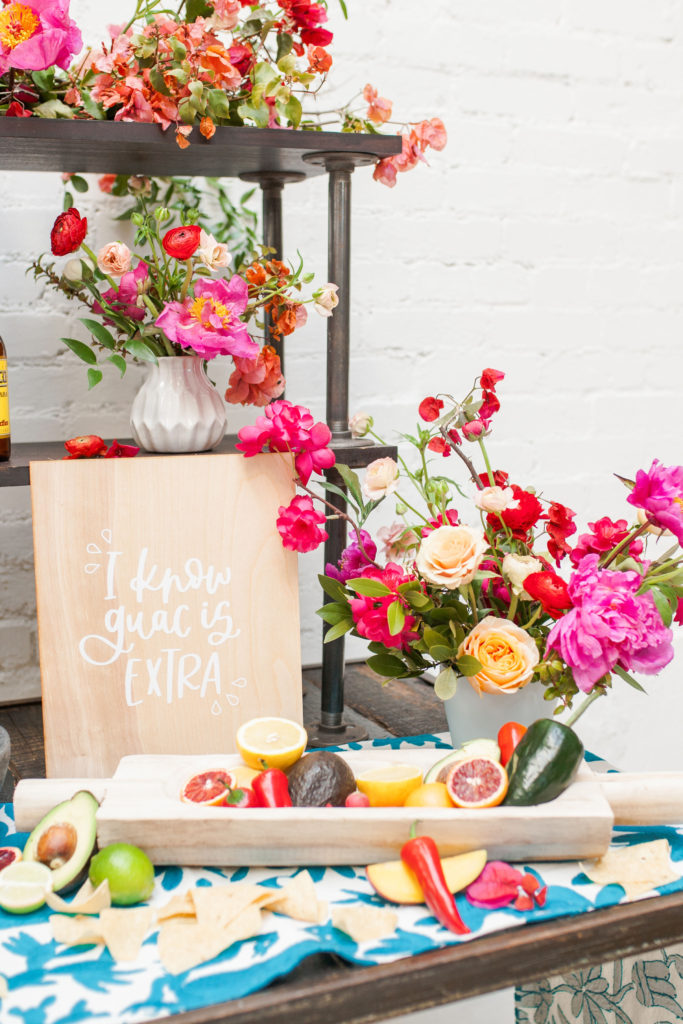 Shop some of our picks for a fun fiesta below!!

Let's Party!!!
xx
Jacquelyn