It's November and that means it's time for Thanksgiving! We already covered Christmas earlier this week with our Grinchmas – well we teamed up with Pottery Barn Kids again for Turkey Day! They are our go to for all things holiday and fun! This time we used their Peanuts themed Thanksgiving goodies, and of course it takes cuteness to the next level! First the Grinch and now Snoopy, those classics never get old!
Photos by Megan Welker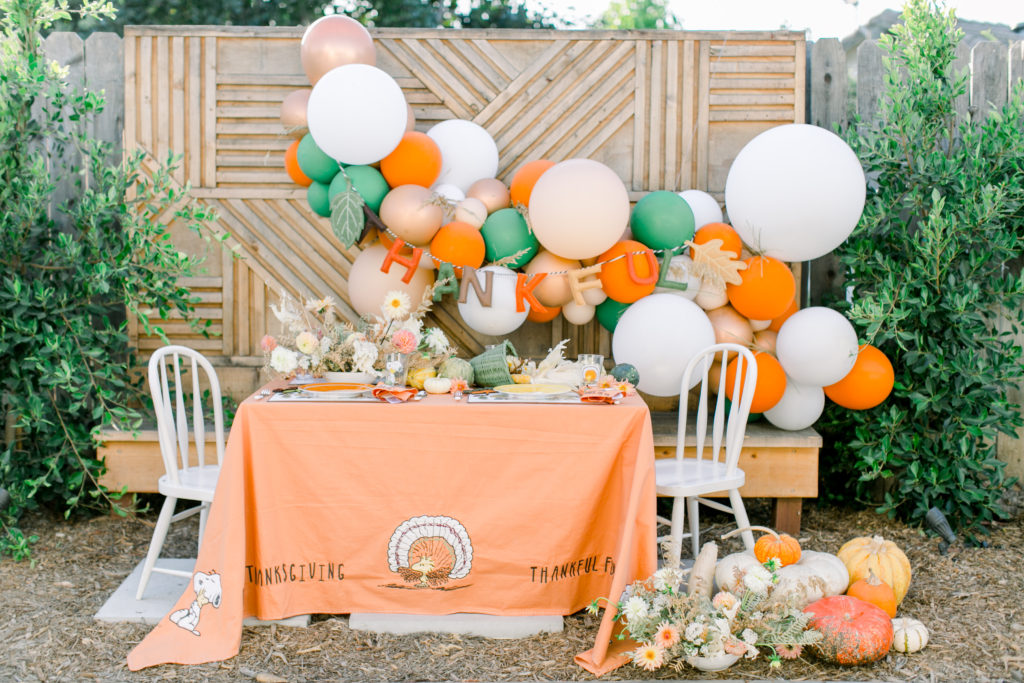 We put our Thanksgiving kid's table in my backyard. Living in Southern California we are pretty lucky that we get to barbecue and be outside for Thanksgiving.
That cute orange tablecloth and the bold fall colors of the plates set the tone for this shoot! I was excited to have The Pop Shop create a colorful balloon garland in these colors as I've never really seen them done in balloons! It created the perfect backdrop!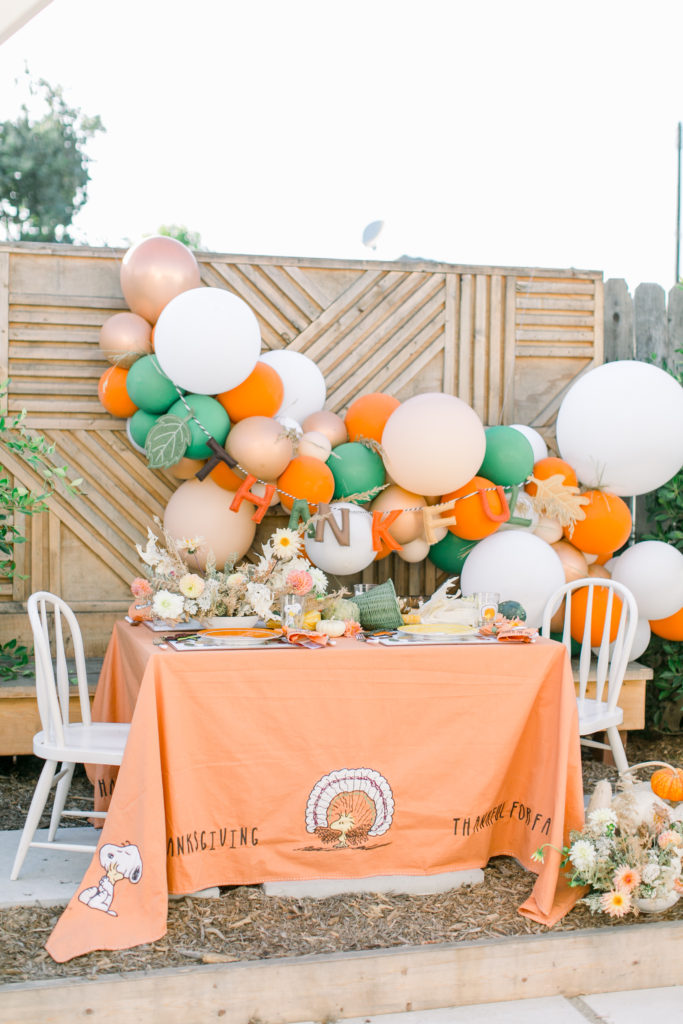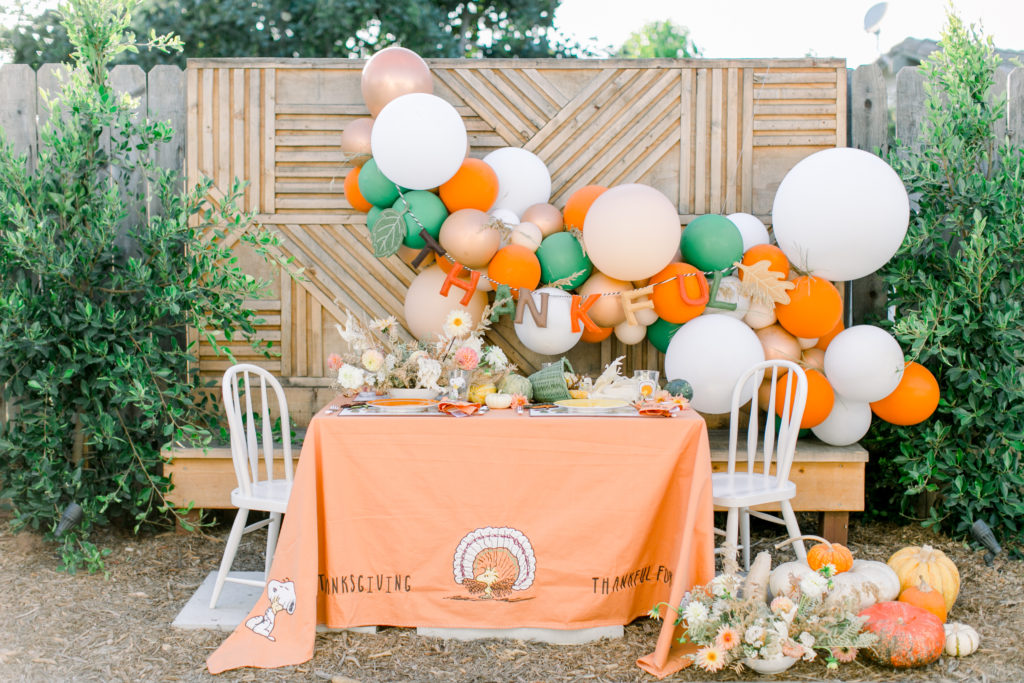 Adding in some pumpkins and gourds was a no brainer, Thanksgiving just calls for them! I love that I can use my left over pumpkins from Halloween too! Also, those pretty flower arrangements by Third & Park really add a whimsical feeling. Most of the florals in those arrangements are dried so they will last well after turkey day as well!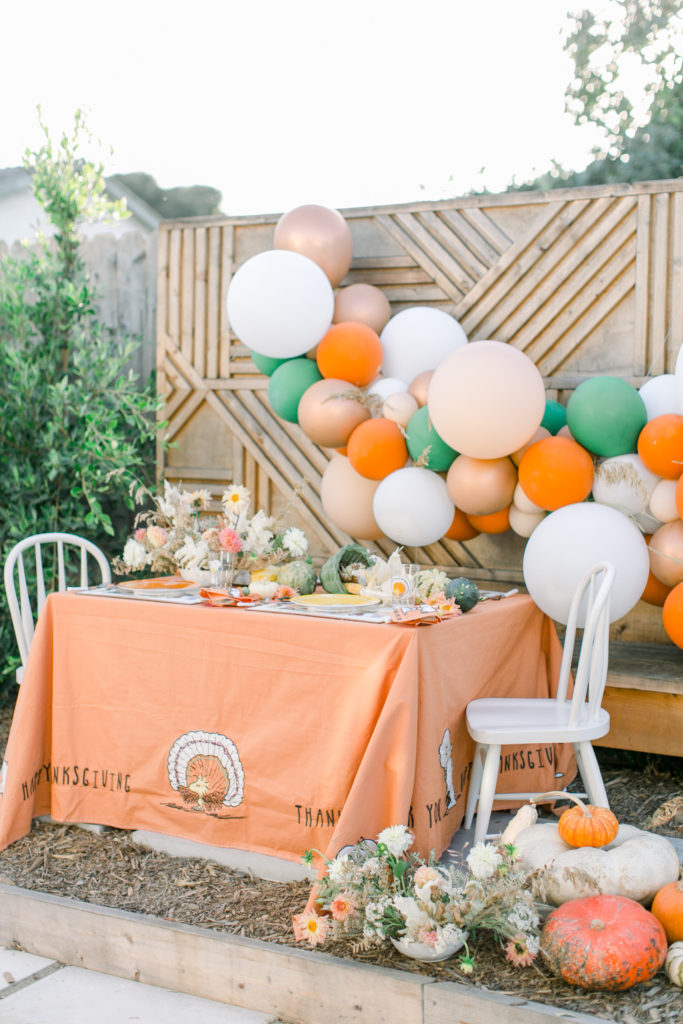 That THANKFUL banner from PBK is the perfect reminder for all of us, and a really cute piece of decor to add to your kid's table!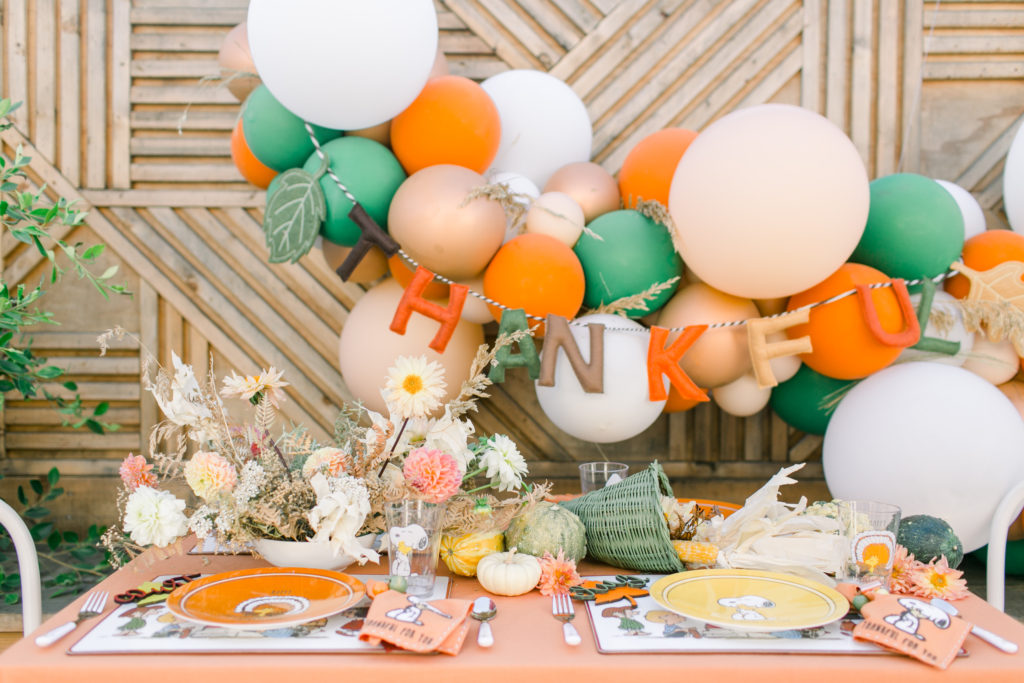 The table was set with the cutest Snoopy plates, placemats, cups and flatware but we also added a ton of sweet touches. I'll be sharing all of the DIY's we did with COLORSHOT this weekend! Their vibrant colors were the perfect addition to all of our details like the place cards and the cornucopia!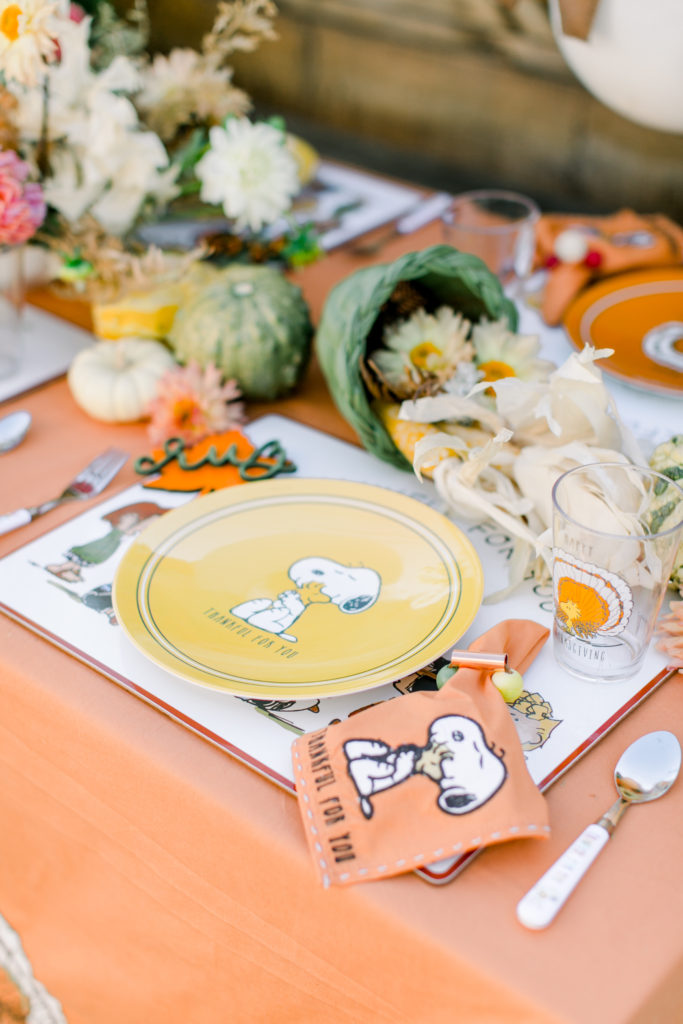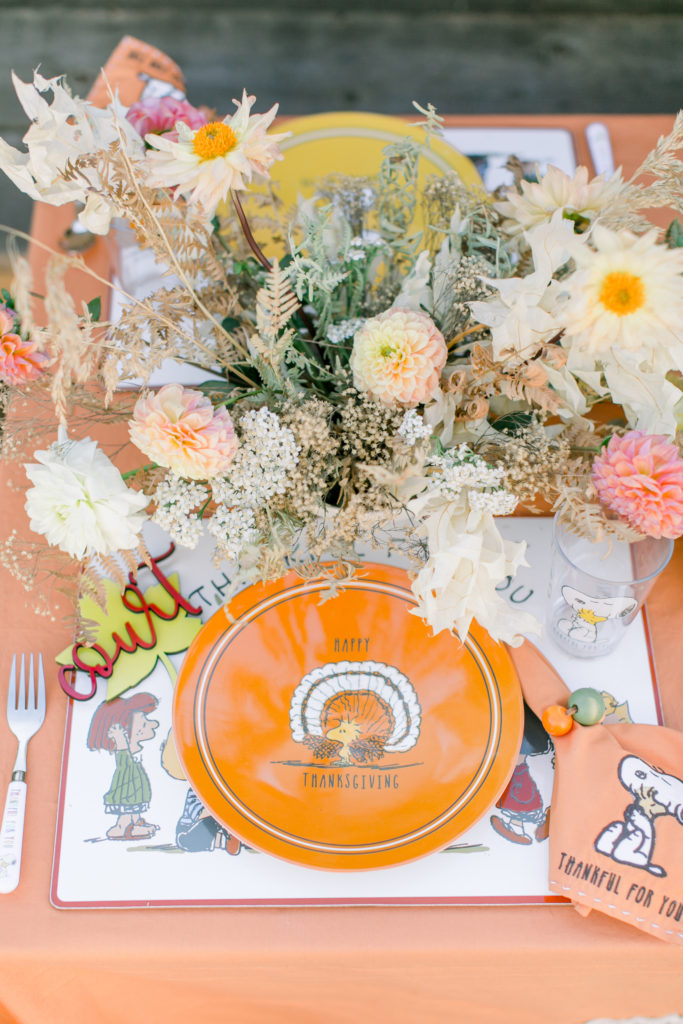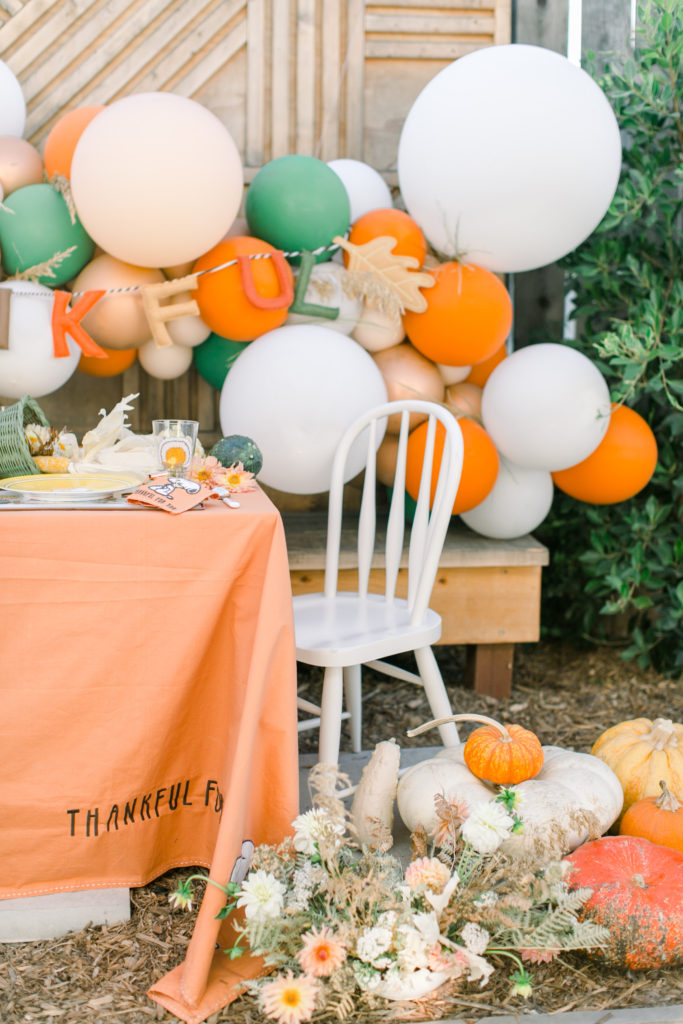 Aren't those placemats so cute?! All of our favorite characters!!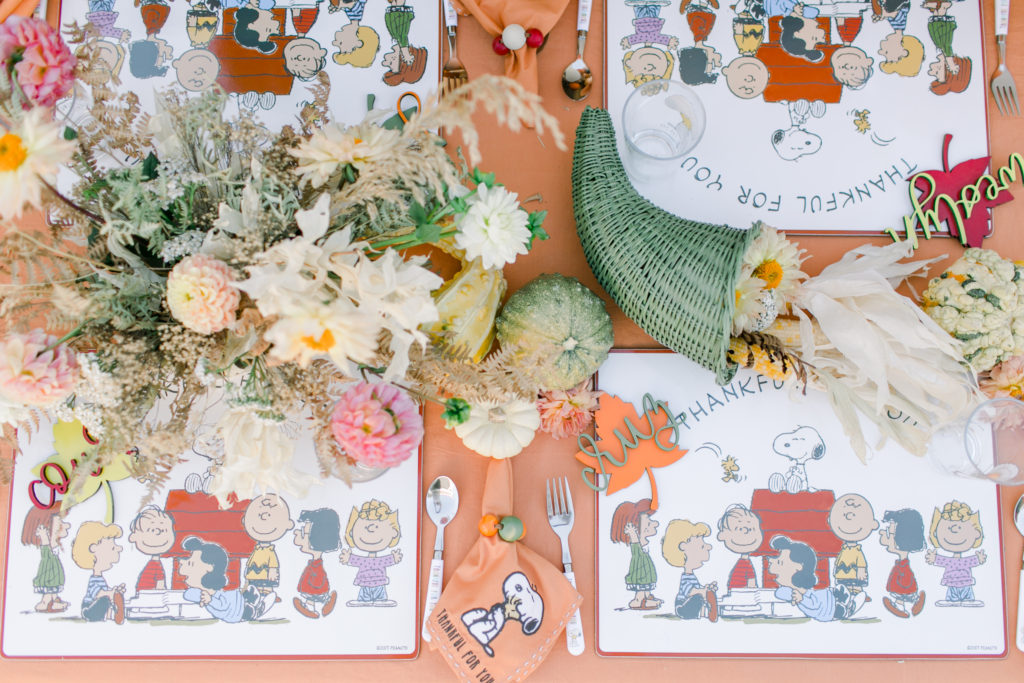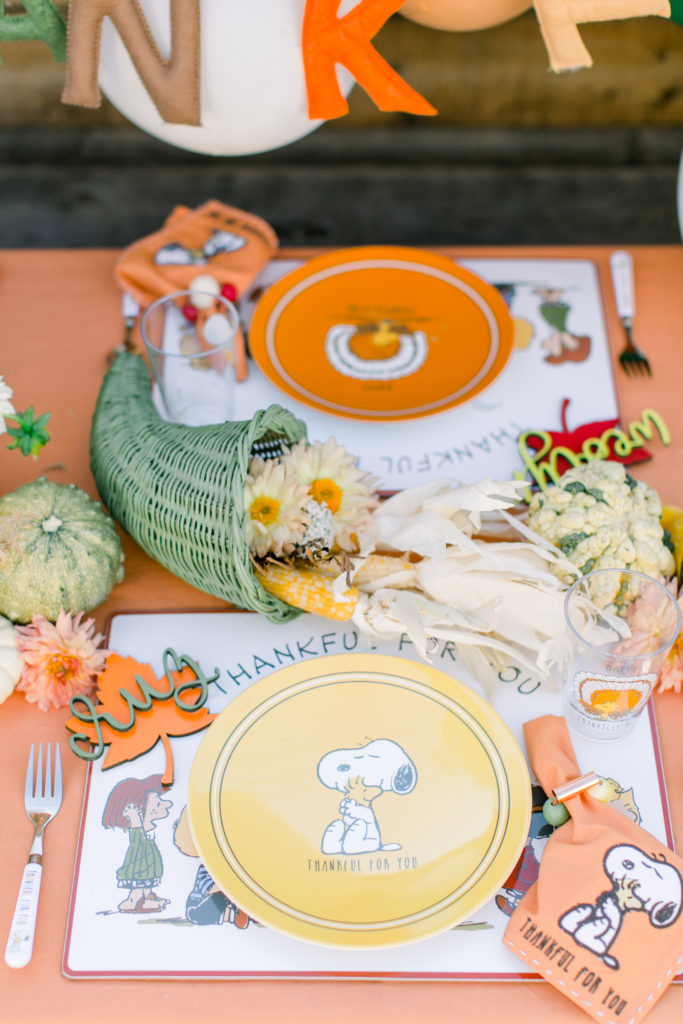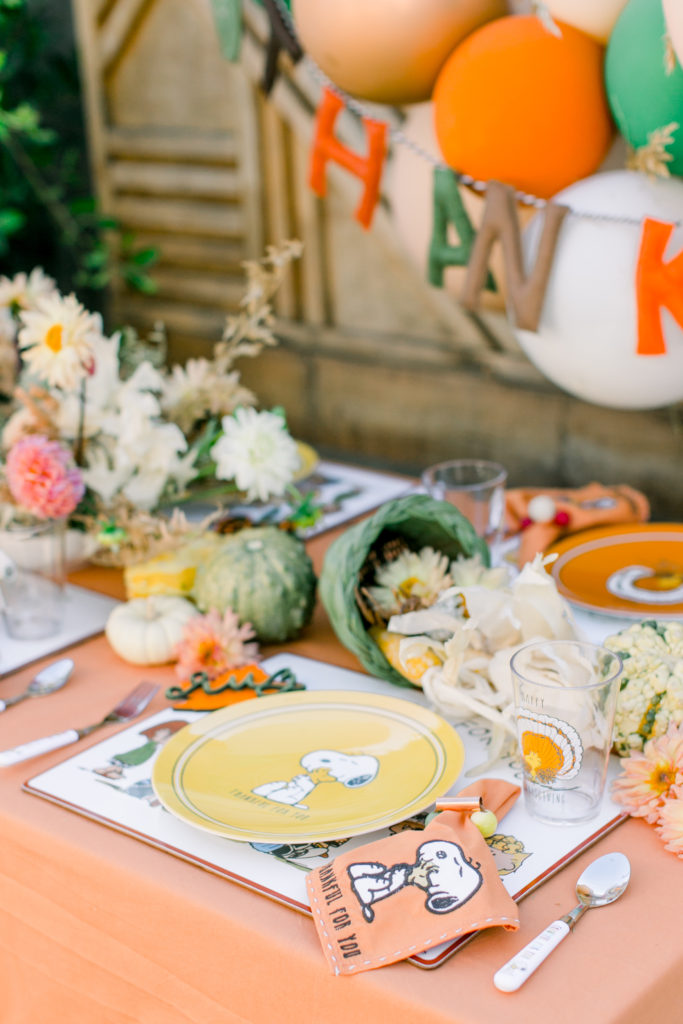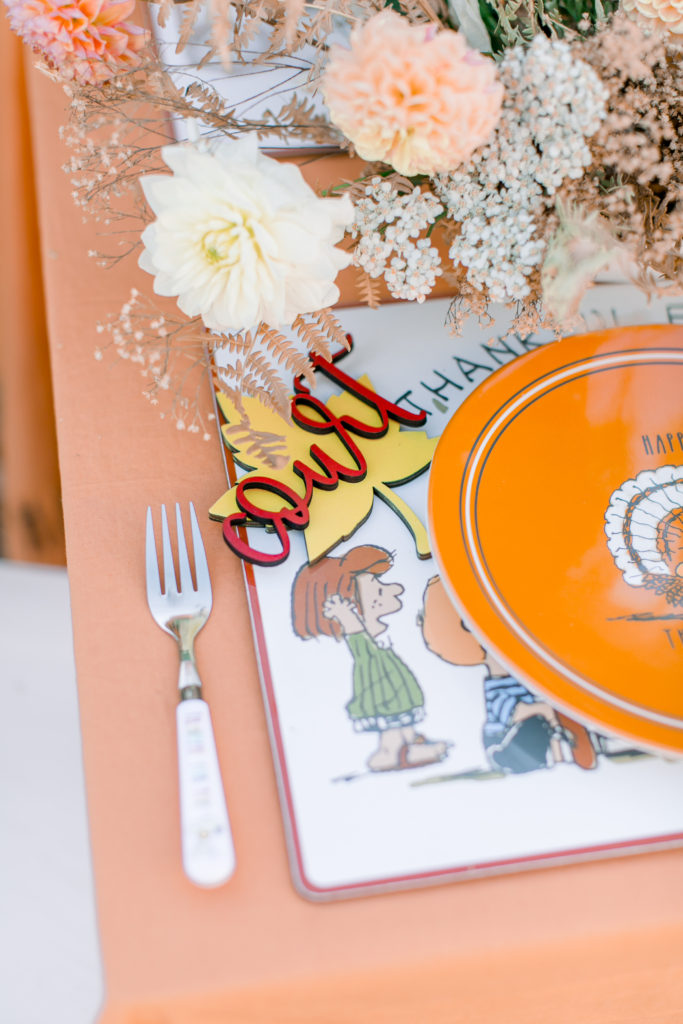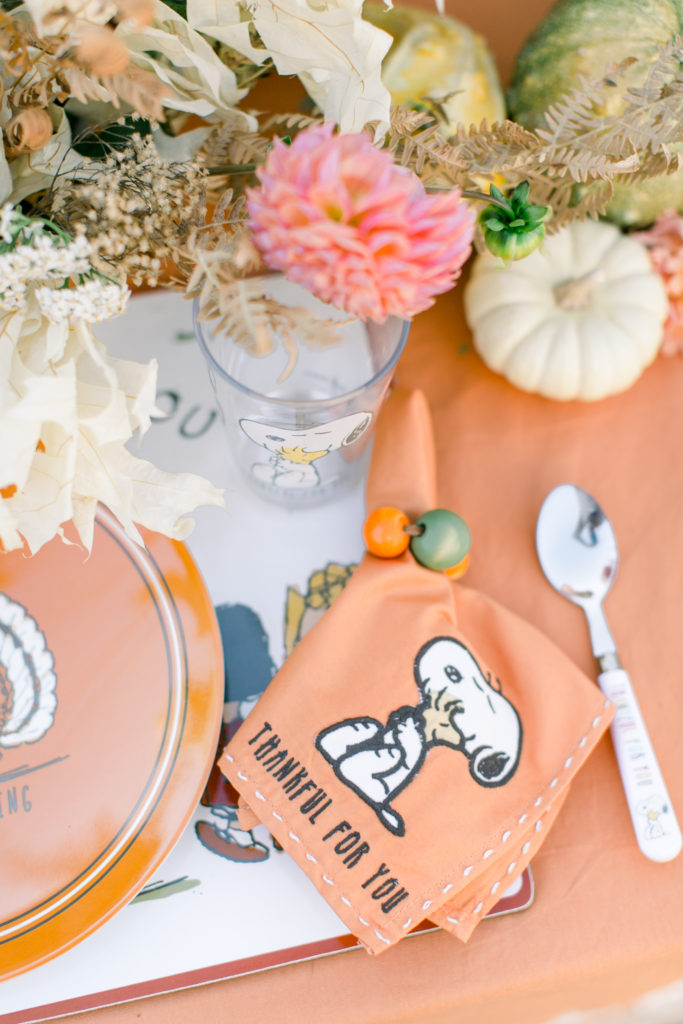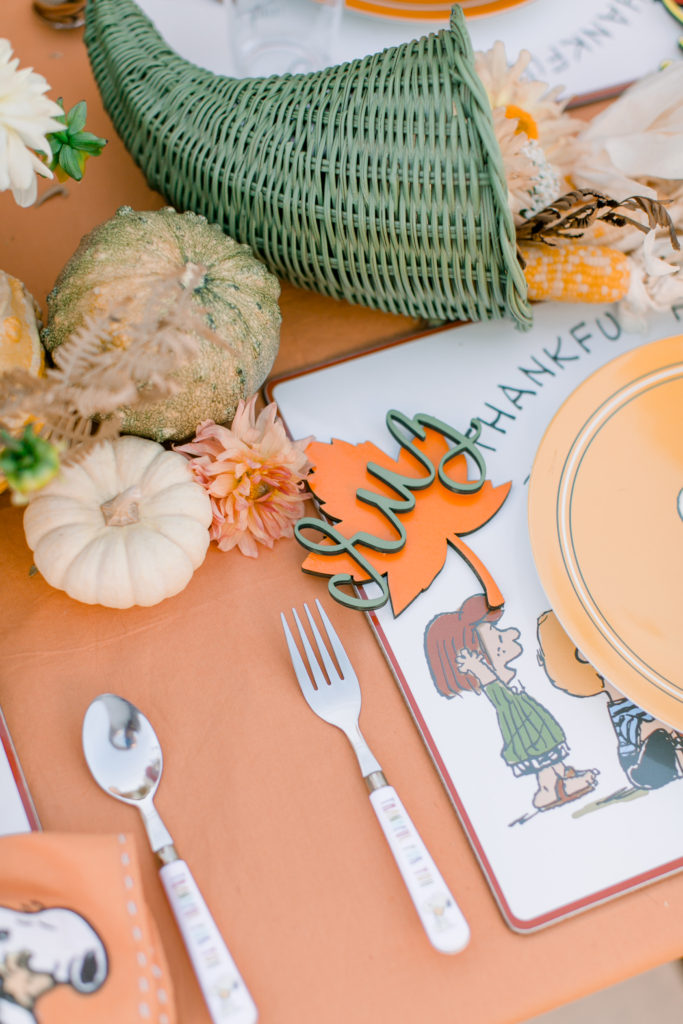 Still so in love with those balloons!!!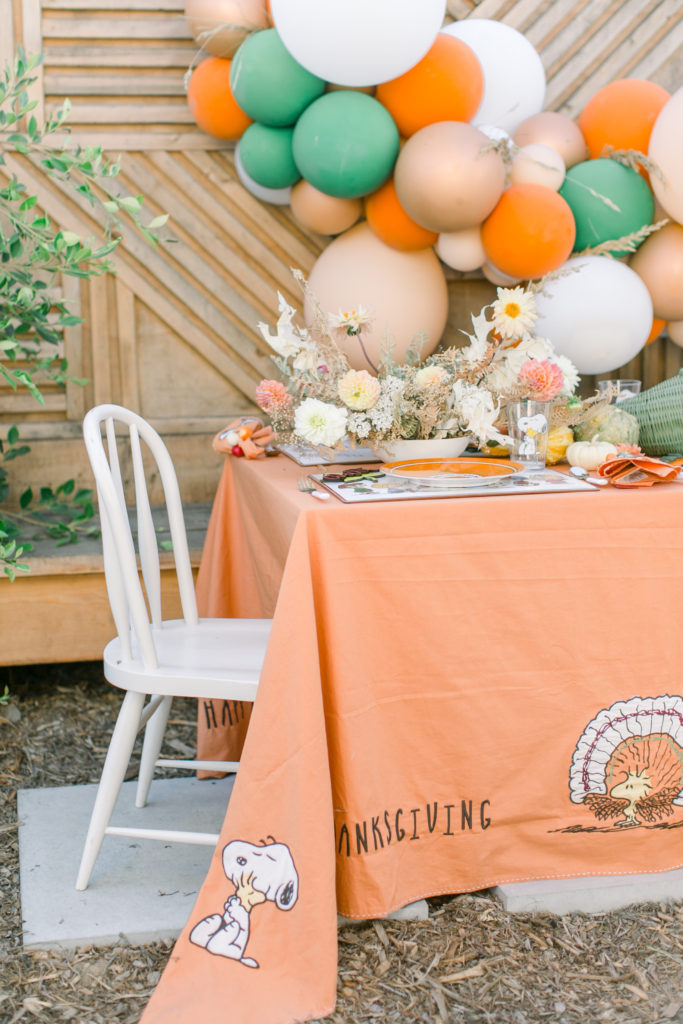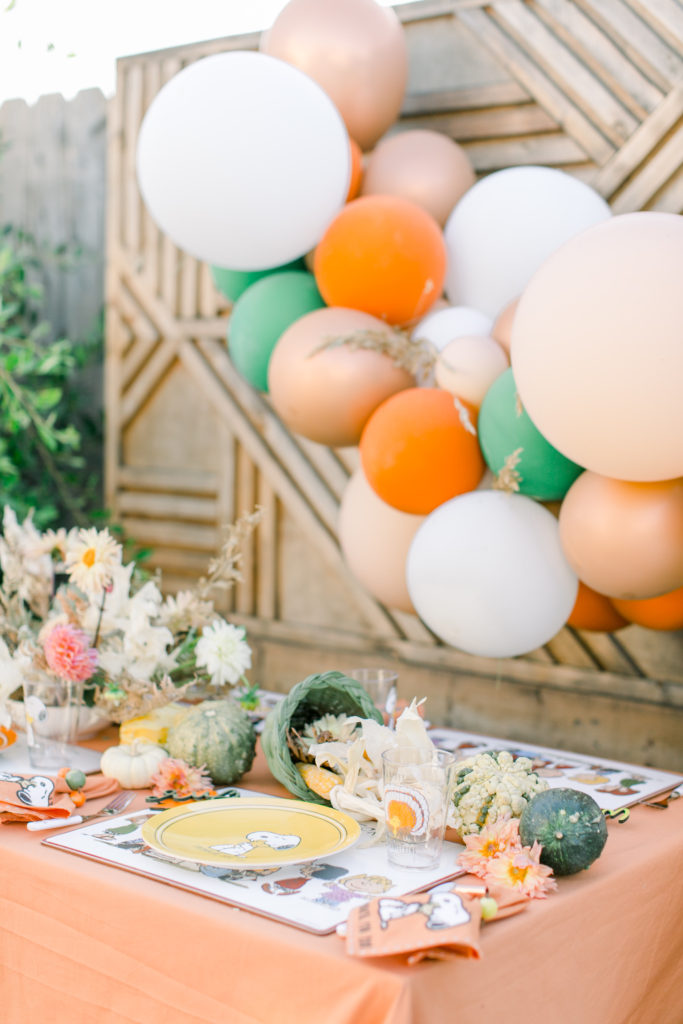 Who doesn't love Woodstock and Snoopy?! These cups are the sweetest and will be used at my house each and every Thanksgiving!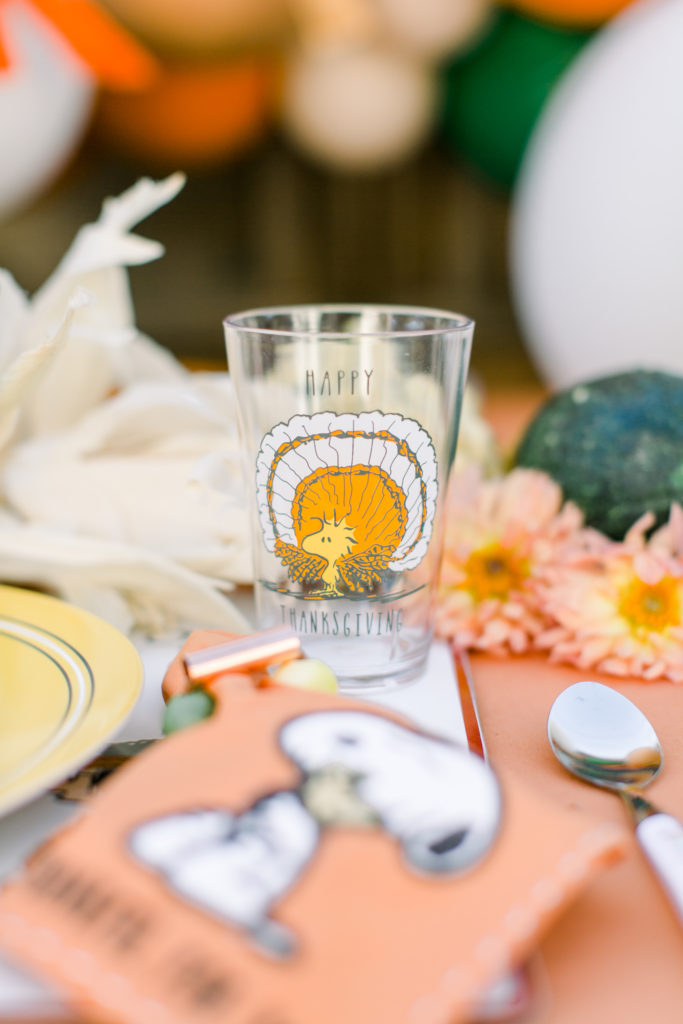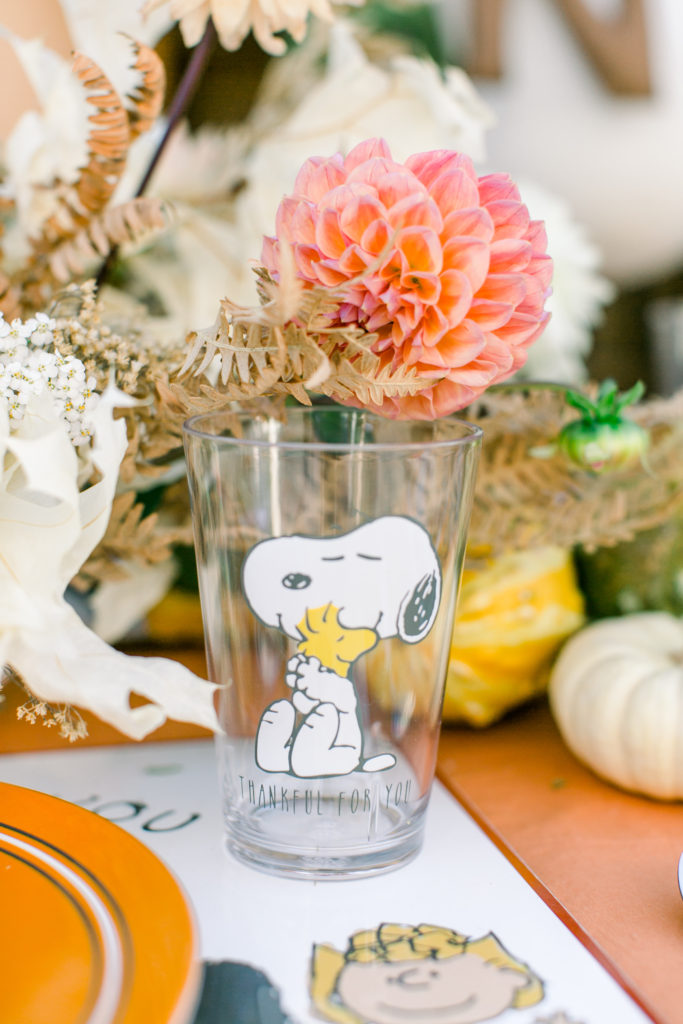 We took the party inside to talk about the things we are thankful for! My kiddos love this tree that we displayed in our family room. Each day of November we choose something we are thankful for and write it on a card then place it in the tree. Then on Thanksgiving day we can go through them and it will of course fill my Mama heart with joy – even if one of the items they're thankful for is their iPad… #momlife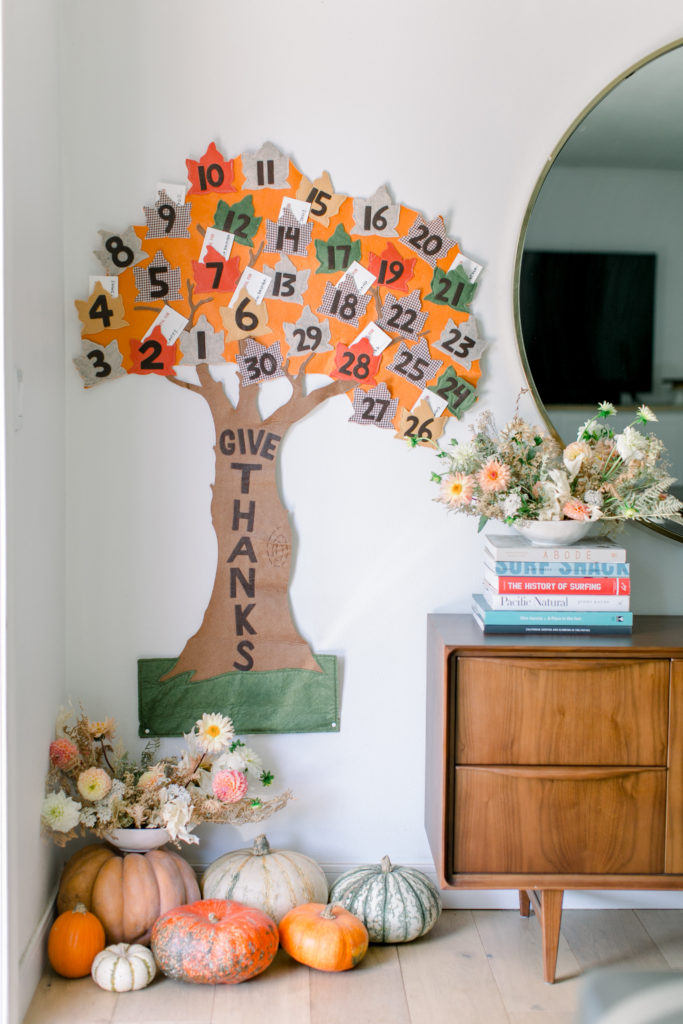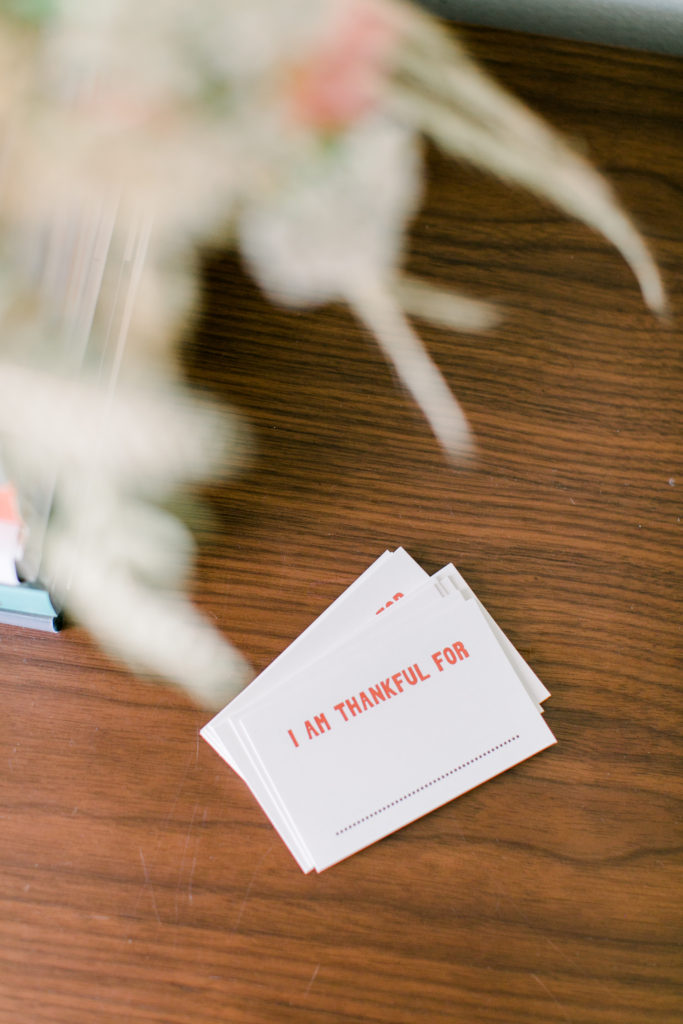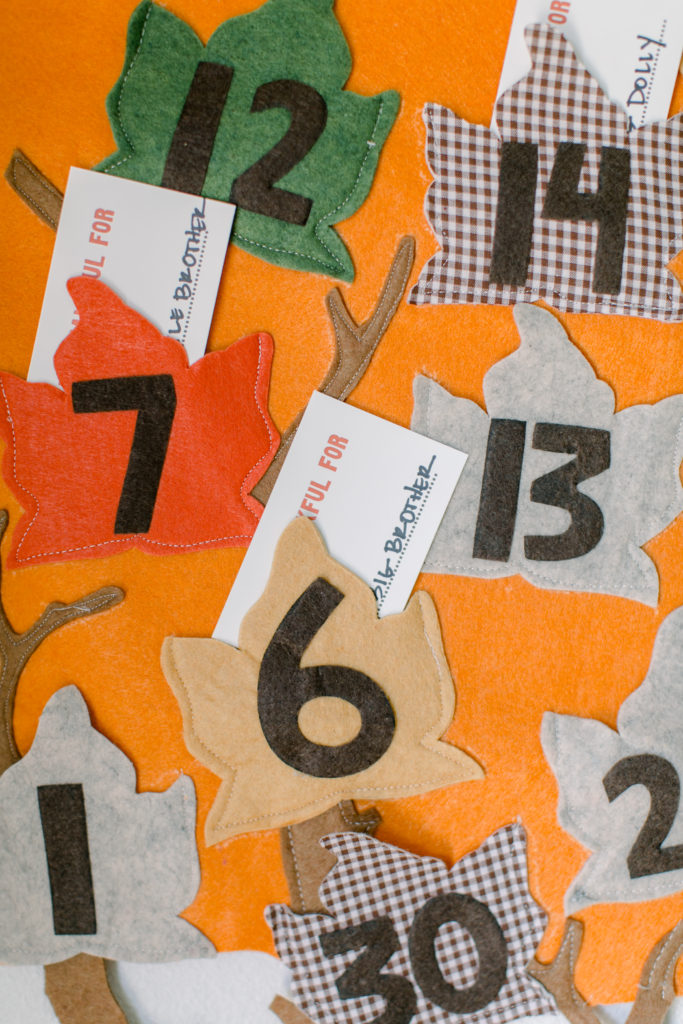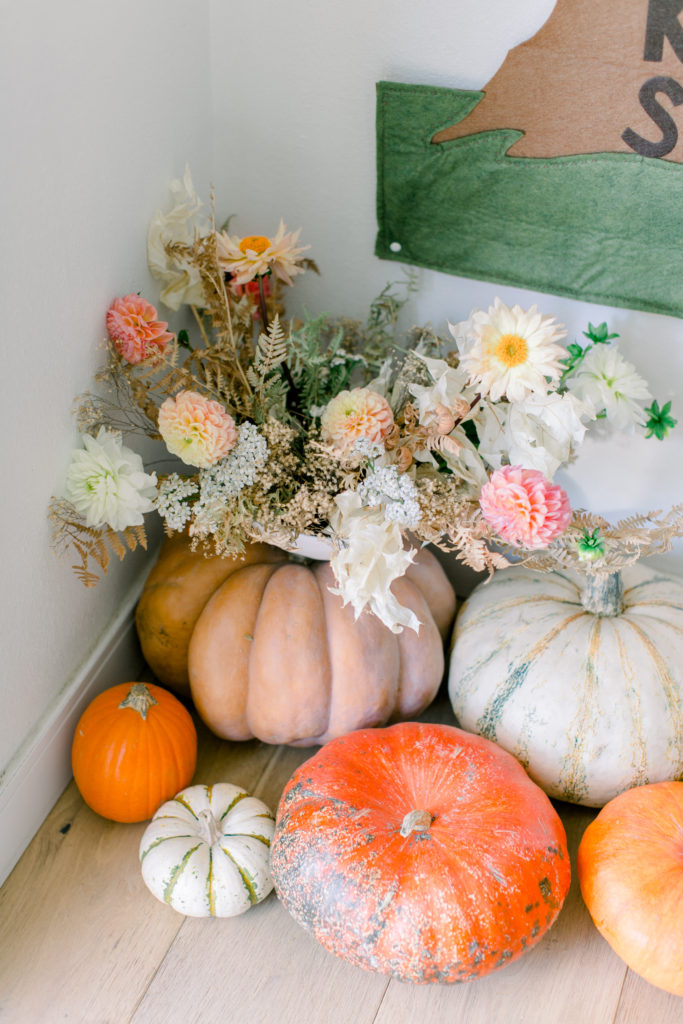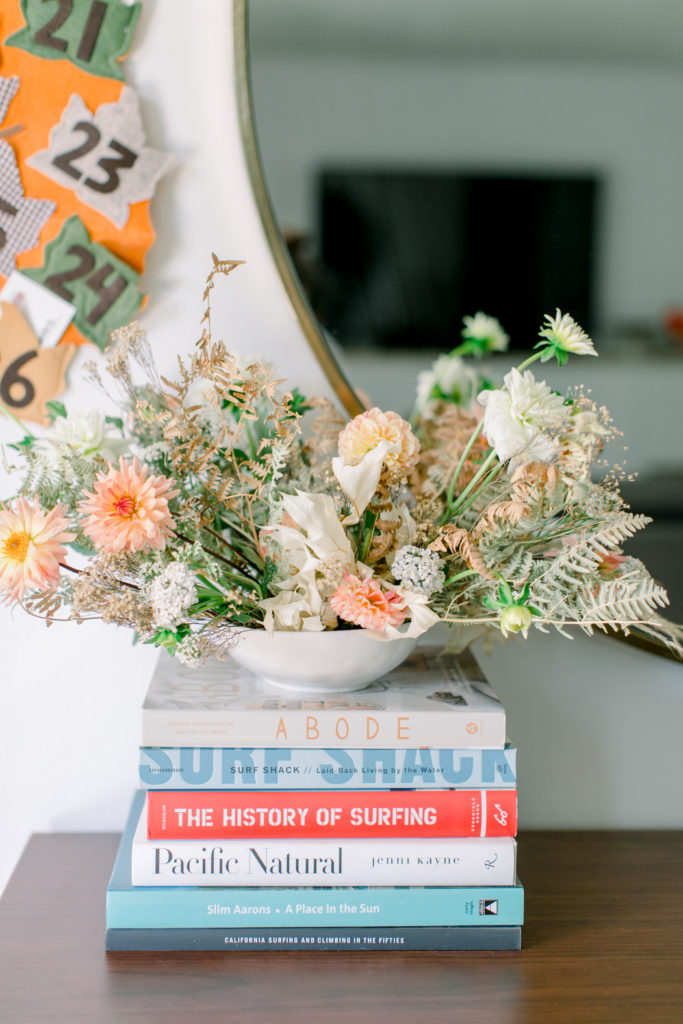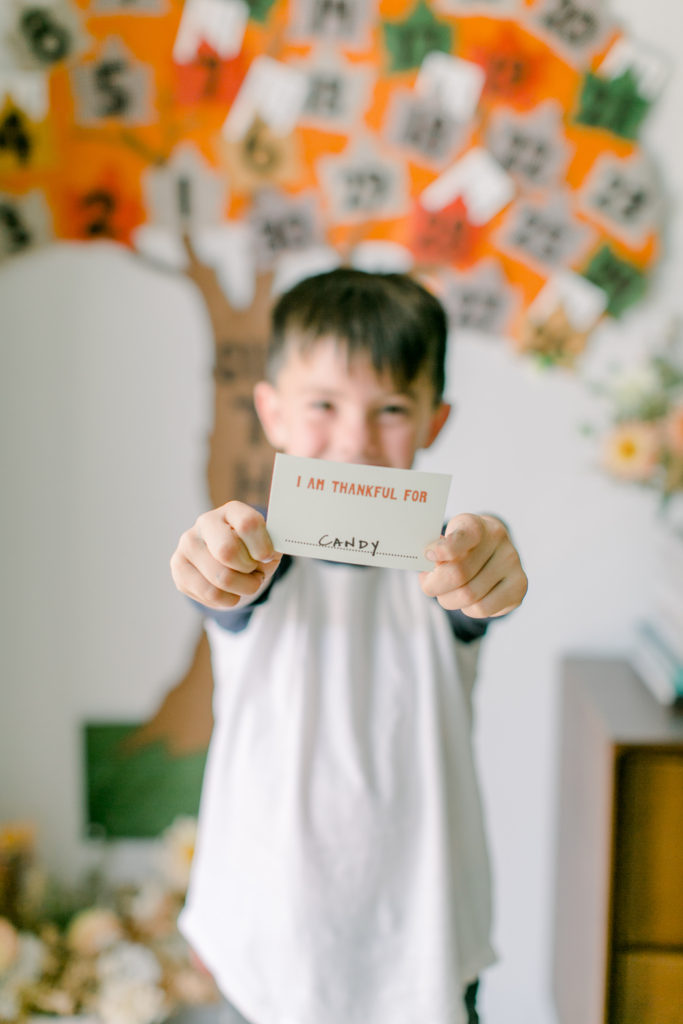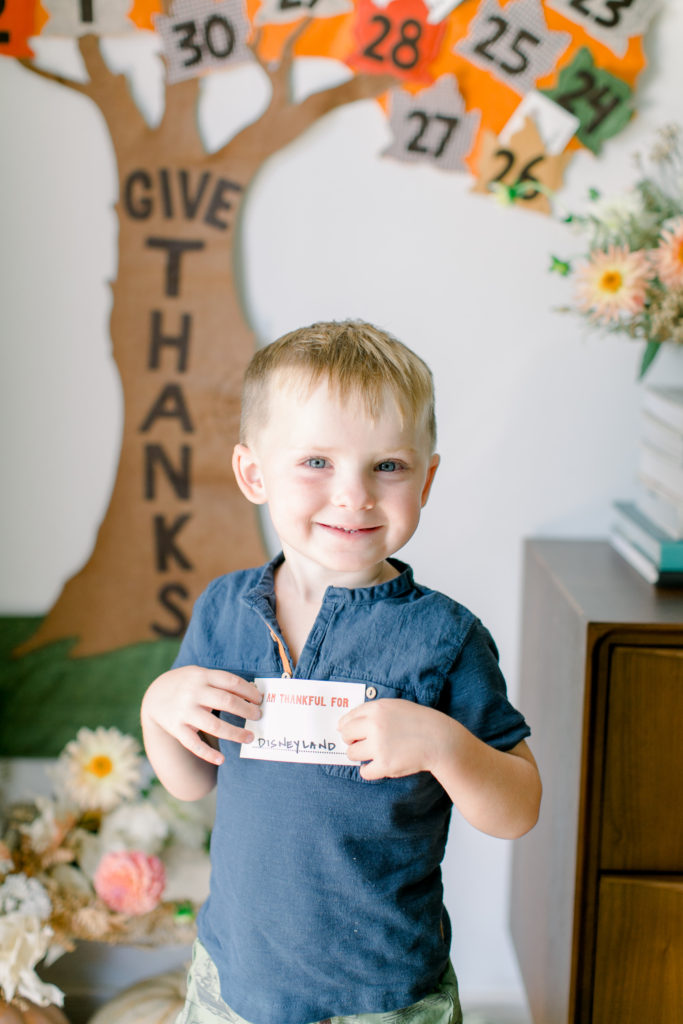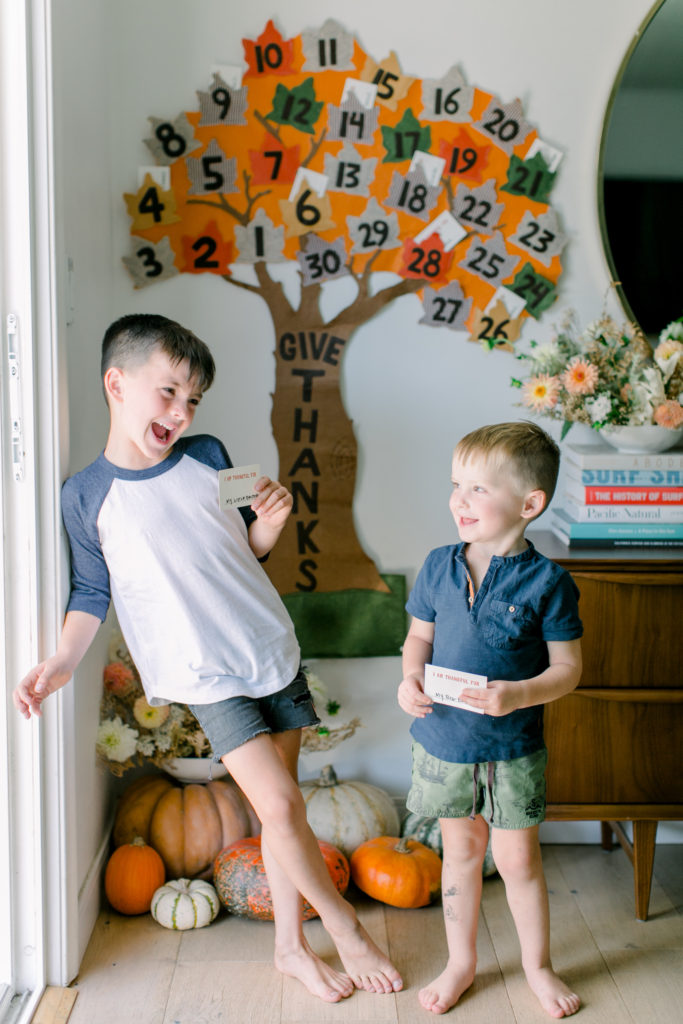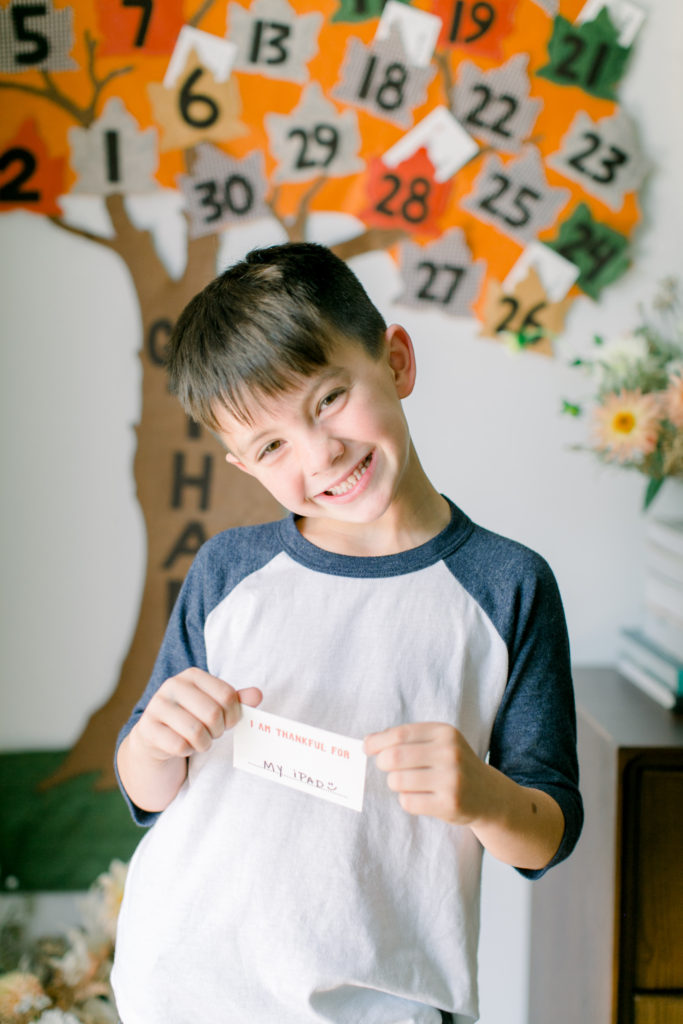 Couldn't end Thanskgiving without dessert!! This cake by Sweet & Saucy Shop was simple, to not take away from our vibrant table, but included some of my favorite colors of fall!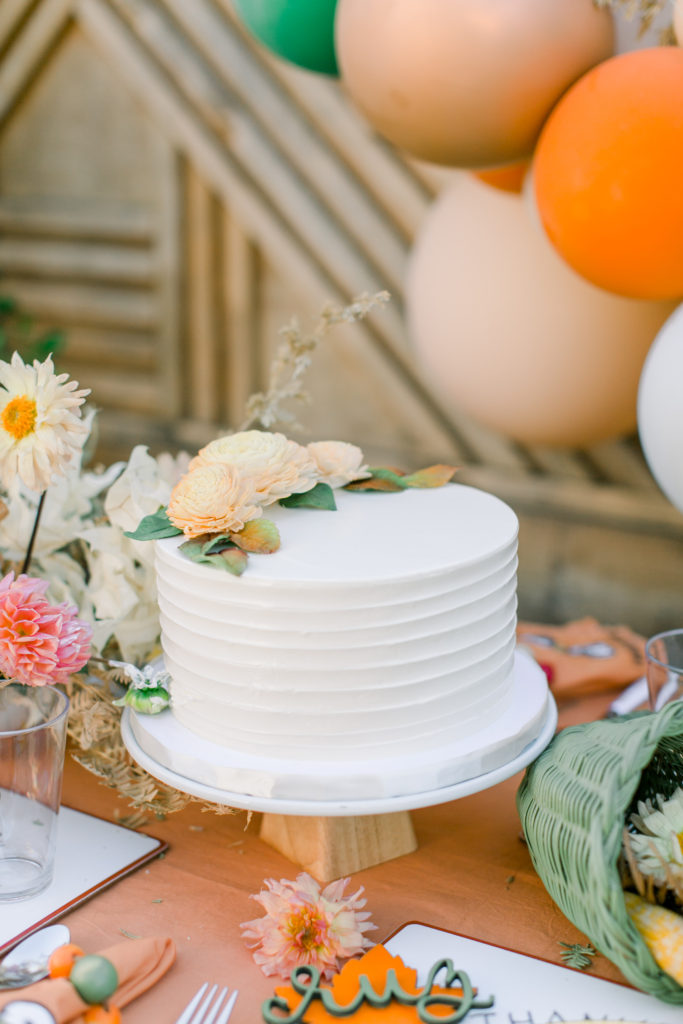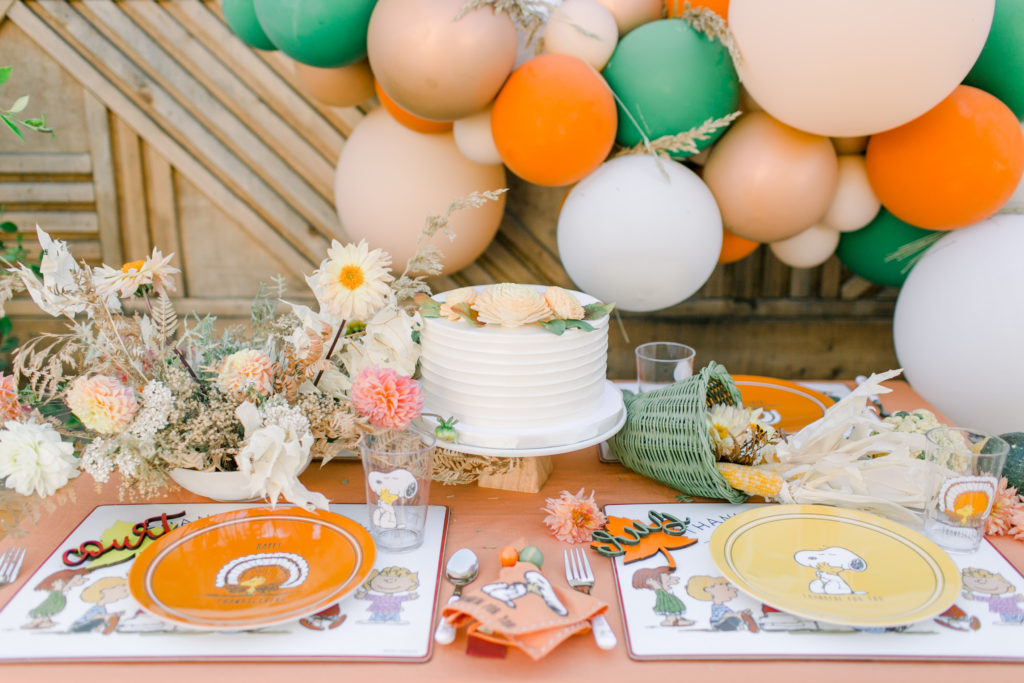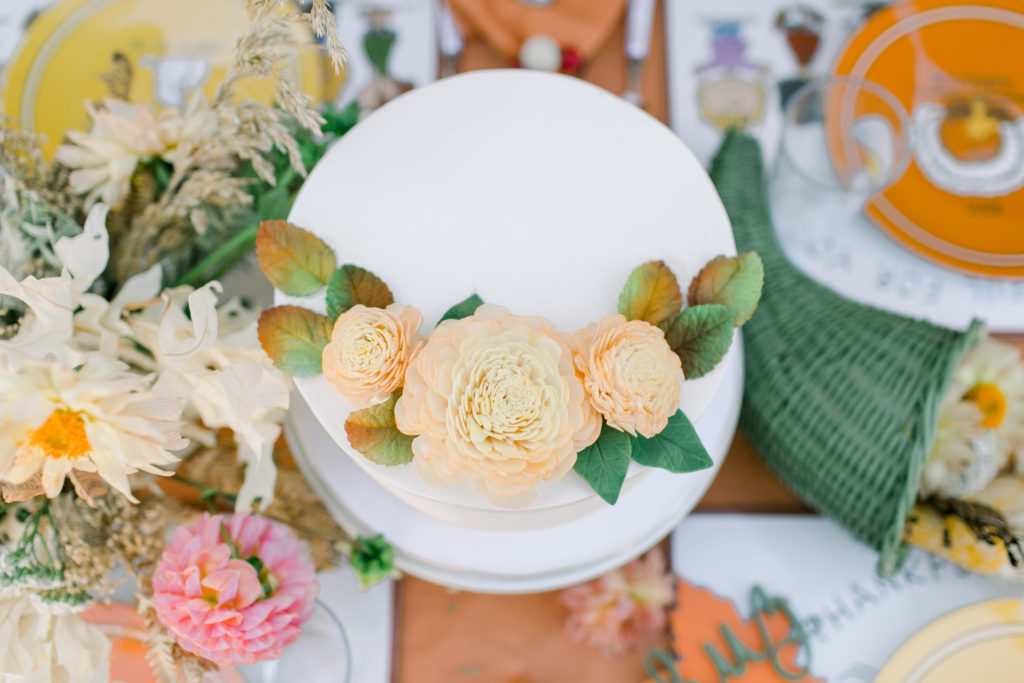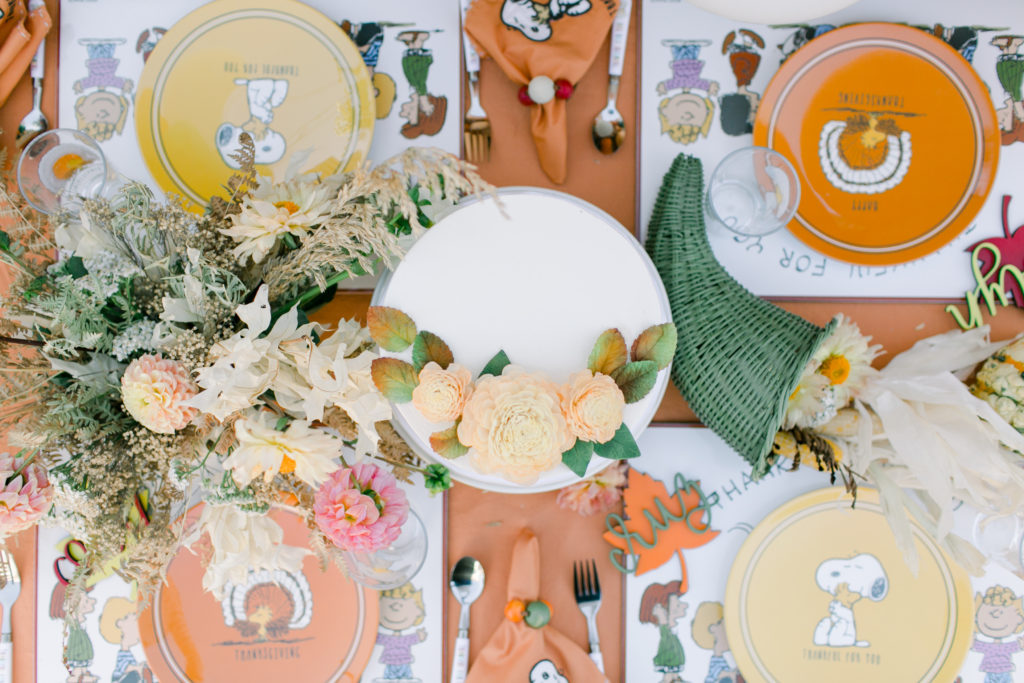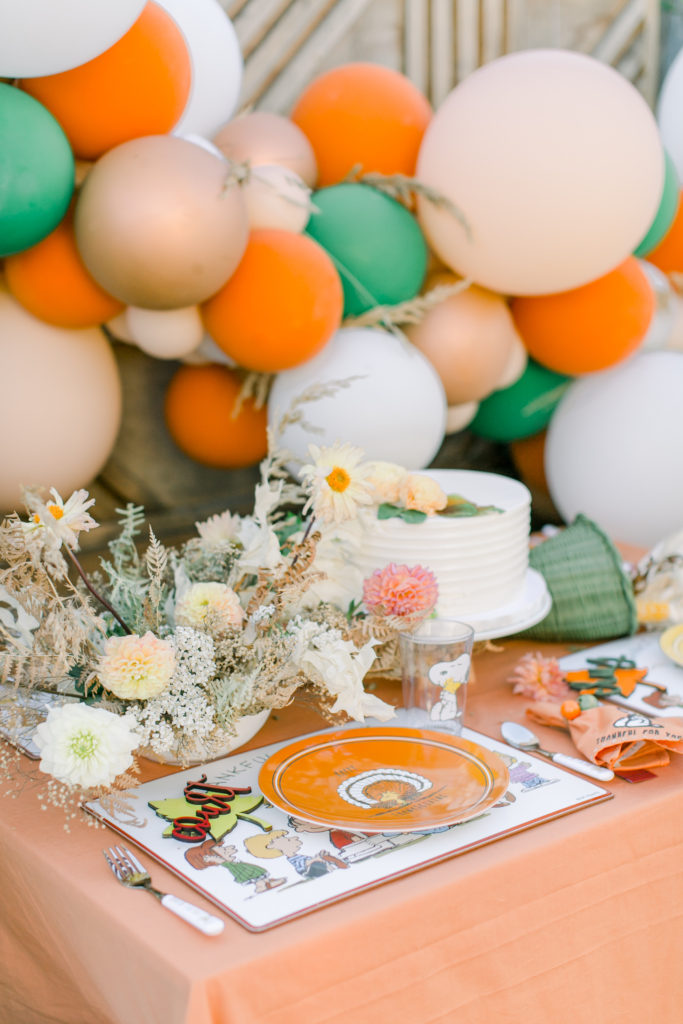 More of these little turkeys I call my own! We added in those cute signs by Poppy Jack Shop (more on the DIY element later!) They were painted with fun colors from COLORSHOT.
And how cute is Cruzy with his turkey head?! Haha! Gobble Gobble!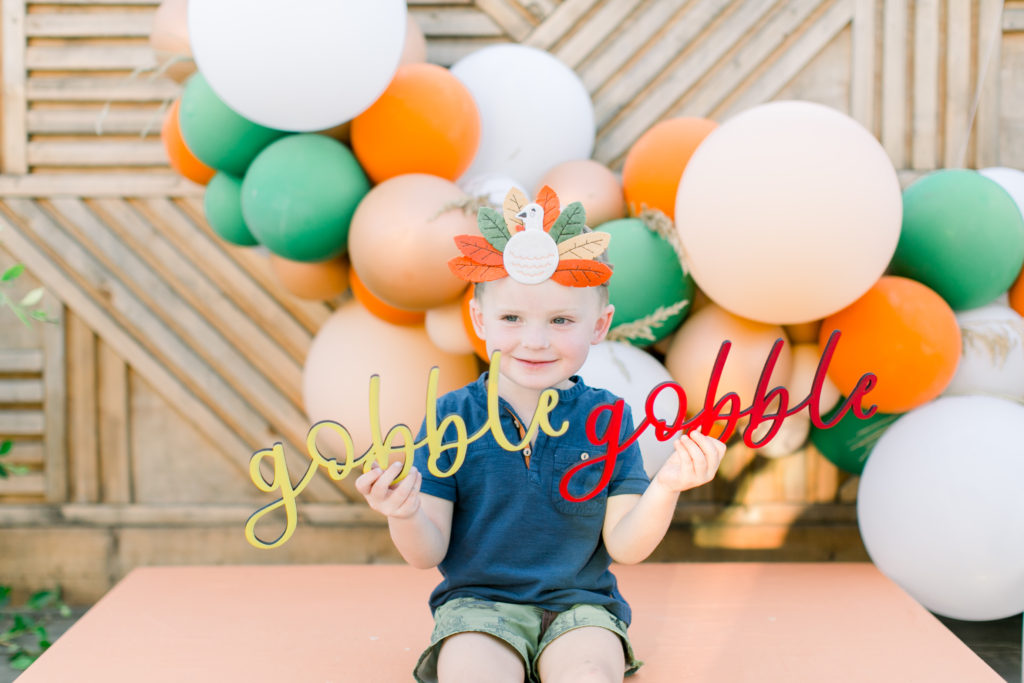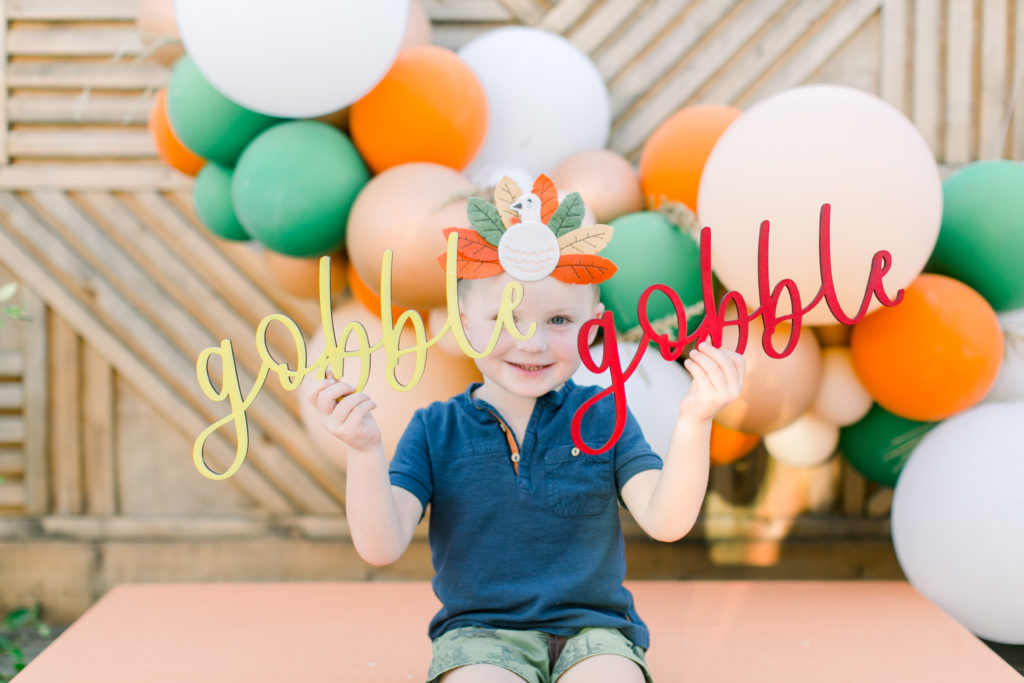 There's even a sign for you to say how you feel this Thanksgiving – THANKFUL! More on those this Sunday!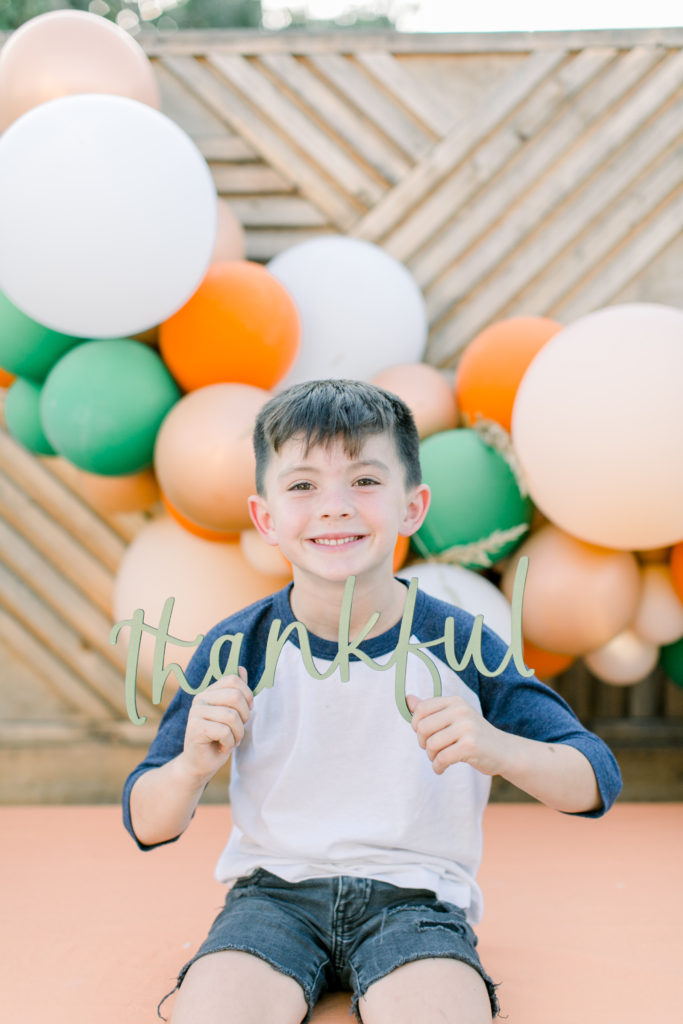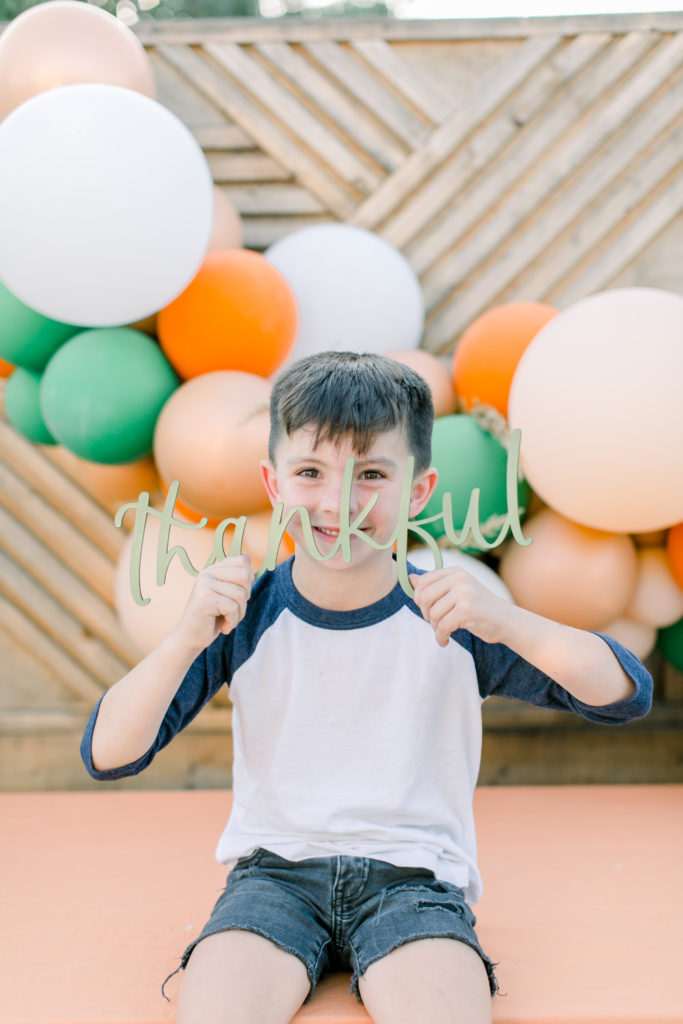 Hope this inspires you to make your kid table adorable this Thanksgiving! Check out our past kids-giving posts here, here and here!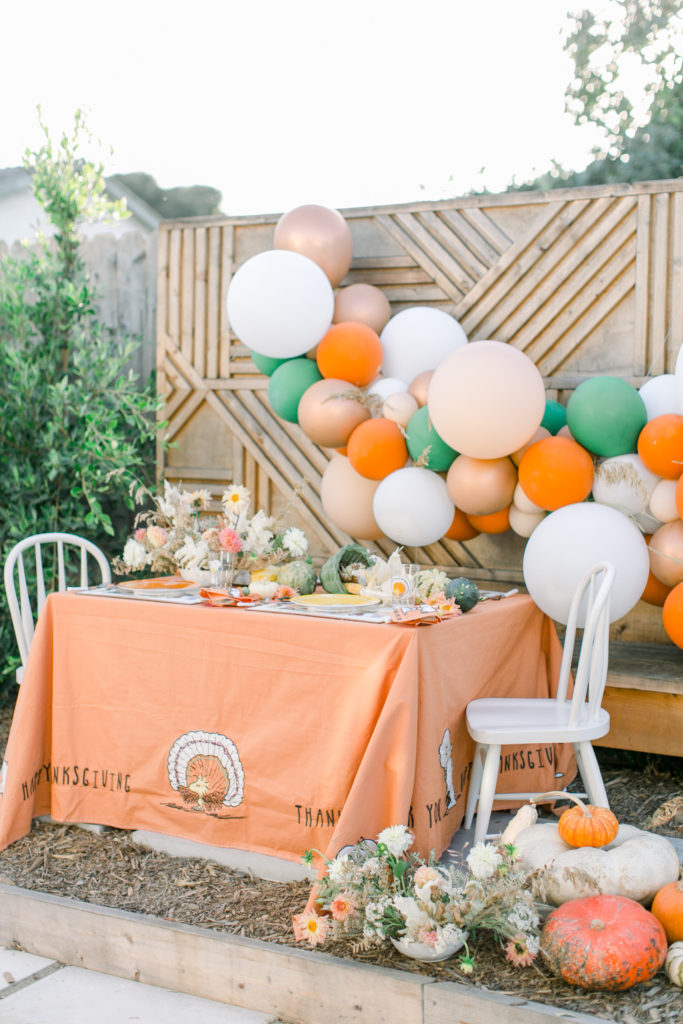 Shop all of these fun items below!! And remember to stay tuned for 4 fun and easy DIY's we'll be sharing over the weekend!

xx
Jacquelyn