The big game is this weekend and if you're like me, you're thinking of how you can incorporate your kiddos and still have fun yourself!  The days of partying and watching the game without a care in the world are long gone.  Luckily for me I have a great group of friends where our kiddos and husbands all get along great as well!  You may remember me talking about them for our Friendsgiving this year.  Anyhoo, they are the perfect group to gather for game day!  So we planned a family fun backyard party where we could enjoy each other and our kids could play themselves silly and pass out at the end of the night.
My lovely friends, Courtney and Chris, let us play at their beautiful house.  We did a home tour of it a few years back.  It was the perfect setting and since they live just steps from the beach, we were able to play a little sunset football game too!  Keep scrolling to see all the fun photos from Corrie Lynn Photo and our cute but crazy kiddos!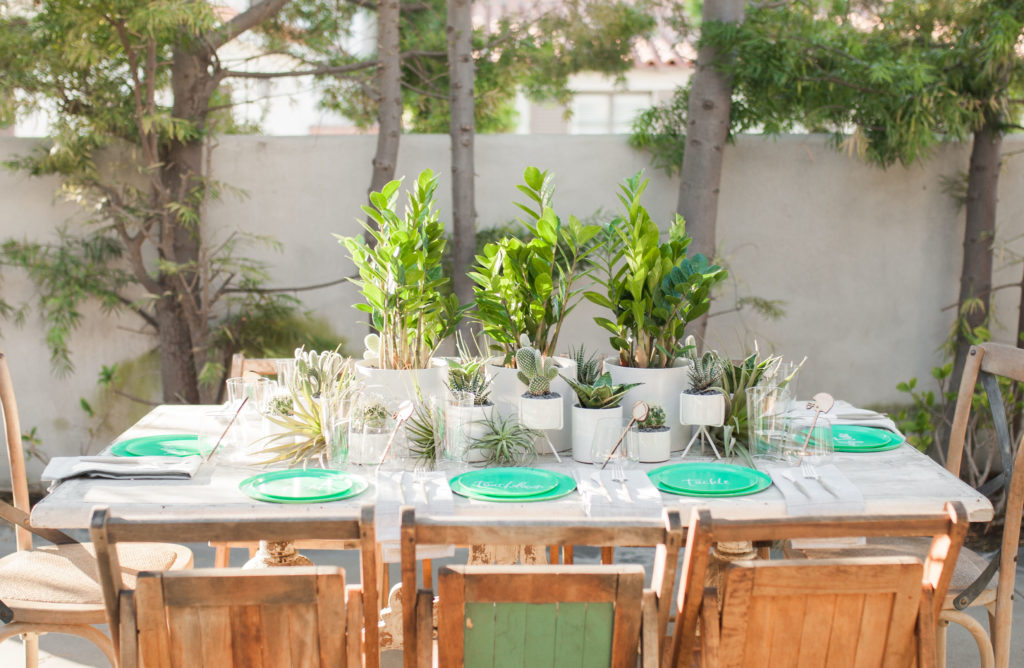 I was just singing the praises of Christy from Flora in our post earlier this week, well she did it again!  I love the how the greens go with this table and this tablescape.  She even found the perfect containers that sort of look like mini goal posts!  Don't you want to take each of these little babies home?!  I just love the way they all look together but could easily find a little home for each of them separately!
For the tabletop I fell in love with these green plates from Witty Bash and thought they'd make such a great pop of color for the Super Bowl.  They reminded me of the field and just thought they were fun!  Poppy Jack Shop added the cute sayings on each of them – Tackle, Blitz, Half Time, etc.  I completed the rest with of the table with flatware and glassware from L'entramise and the cutest denim napkins from The Little Market.
Don't the plates go perfectly with Courtney's stadium chairs too?!  Love!!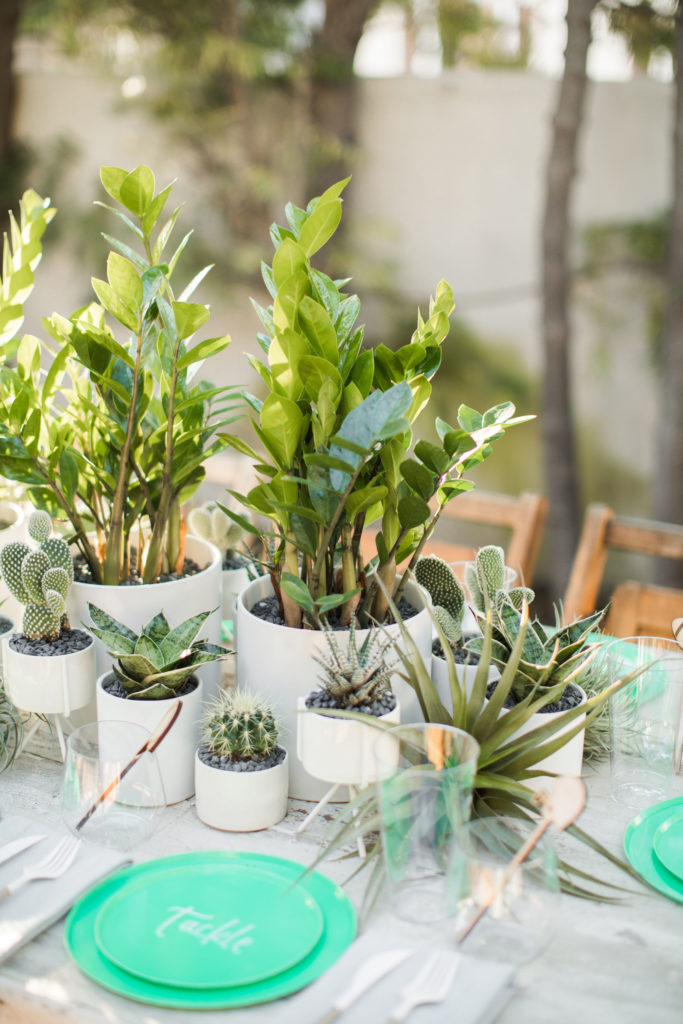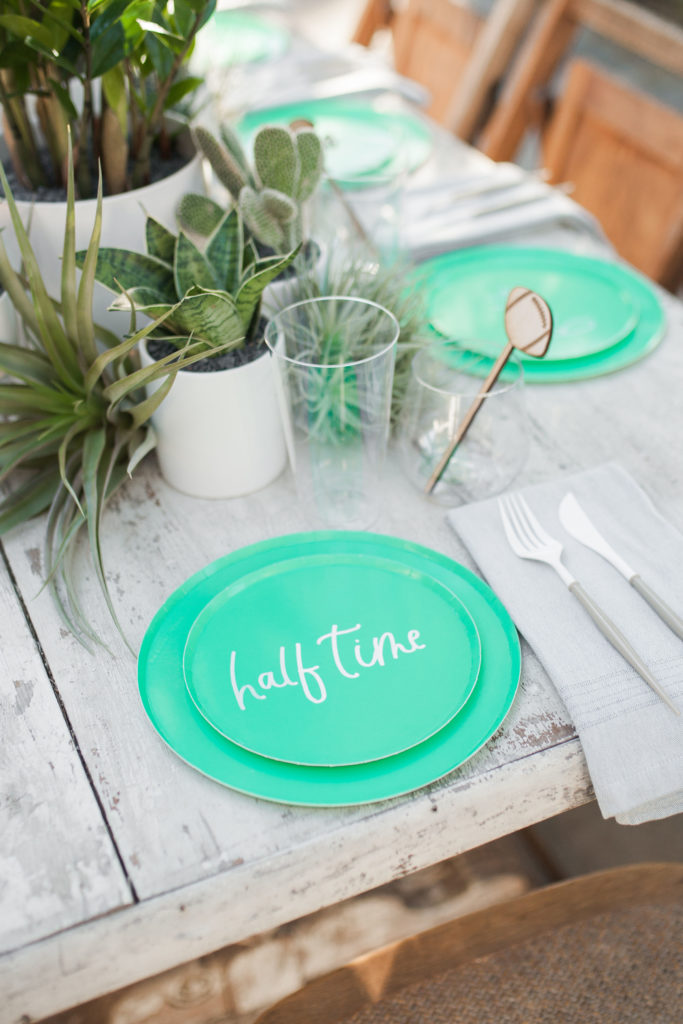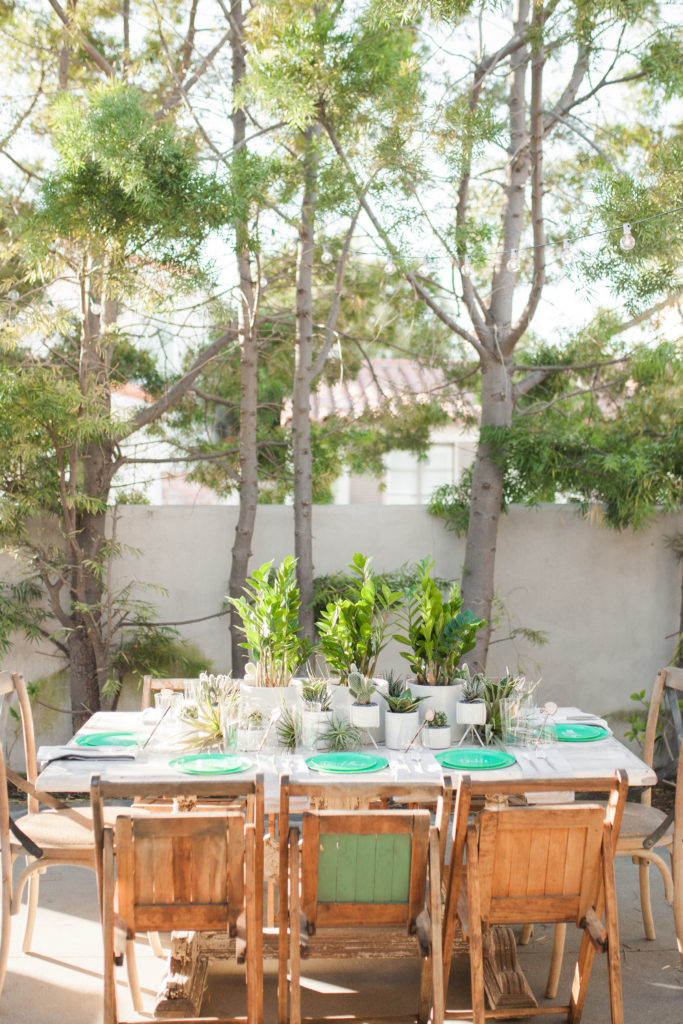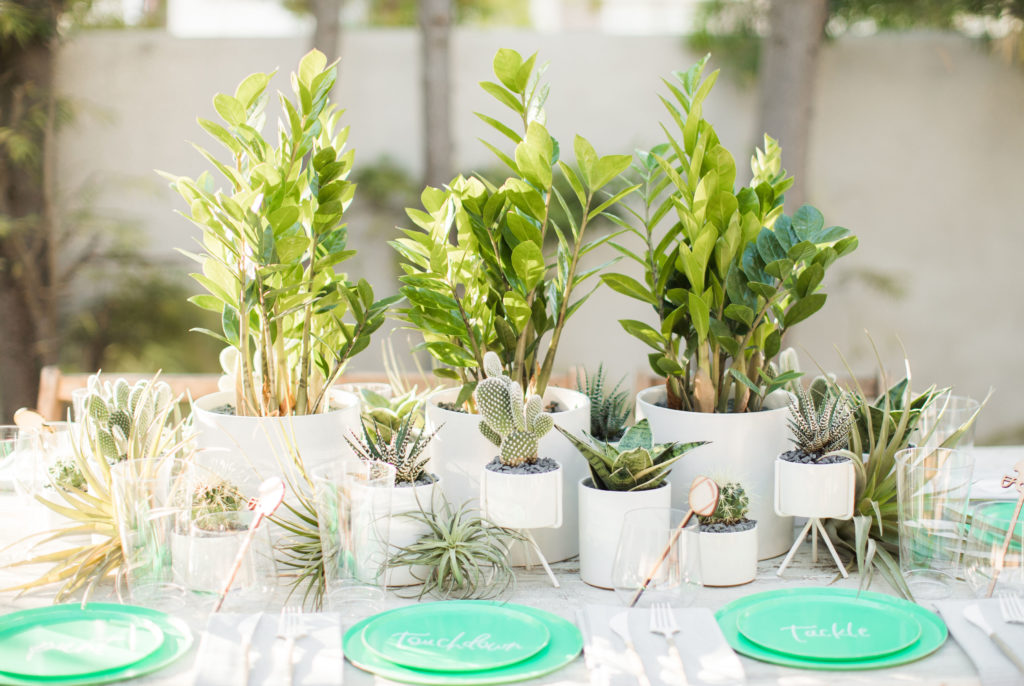 Always gotta have fun details like these!!  Thank you Poppy Jack!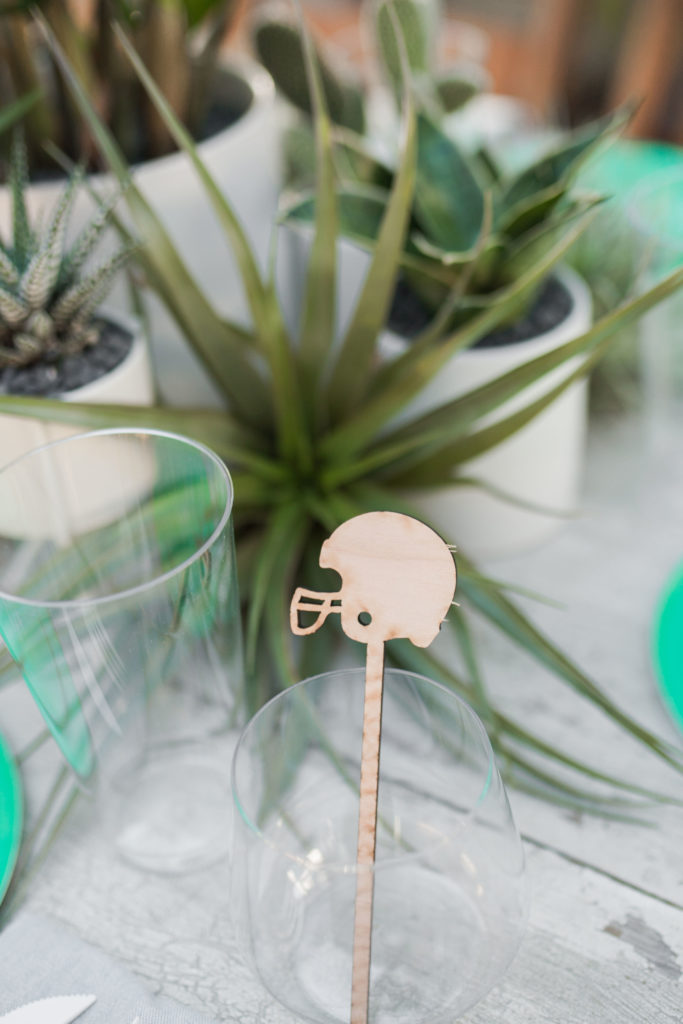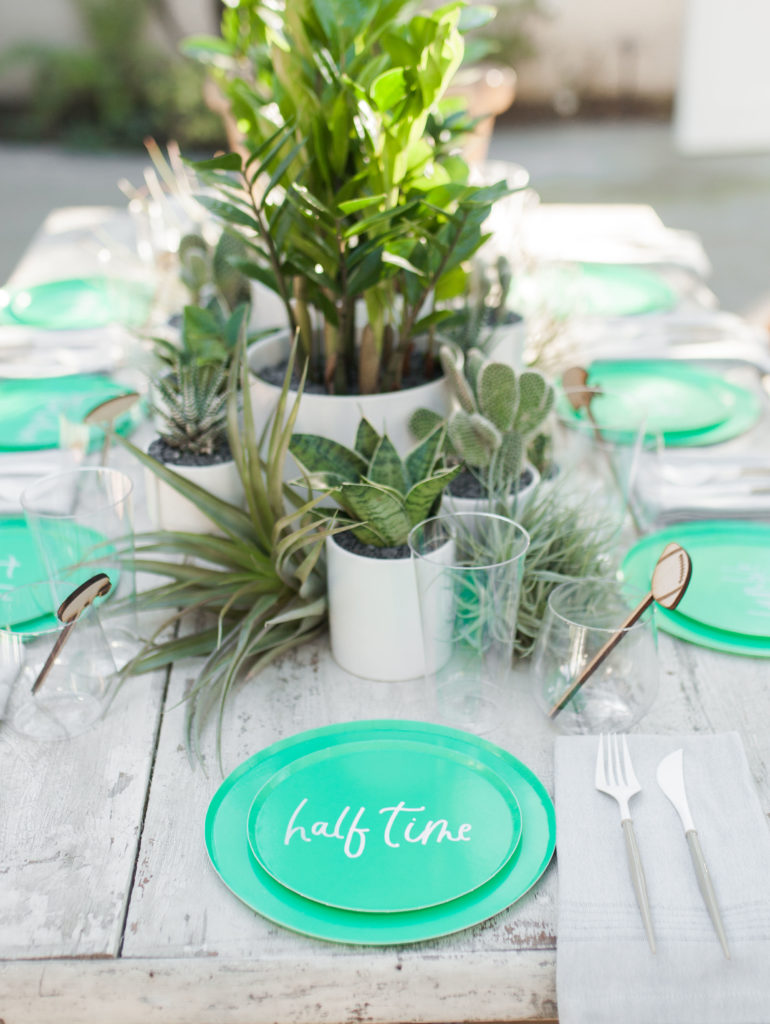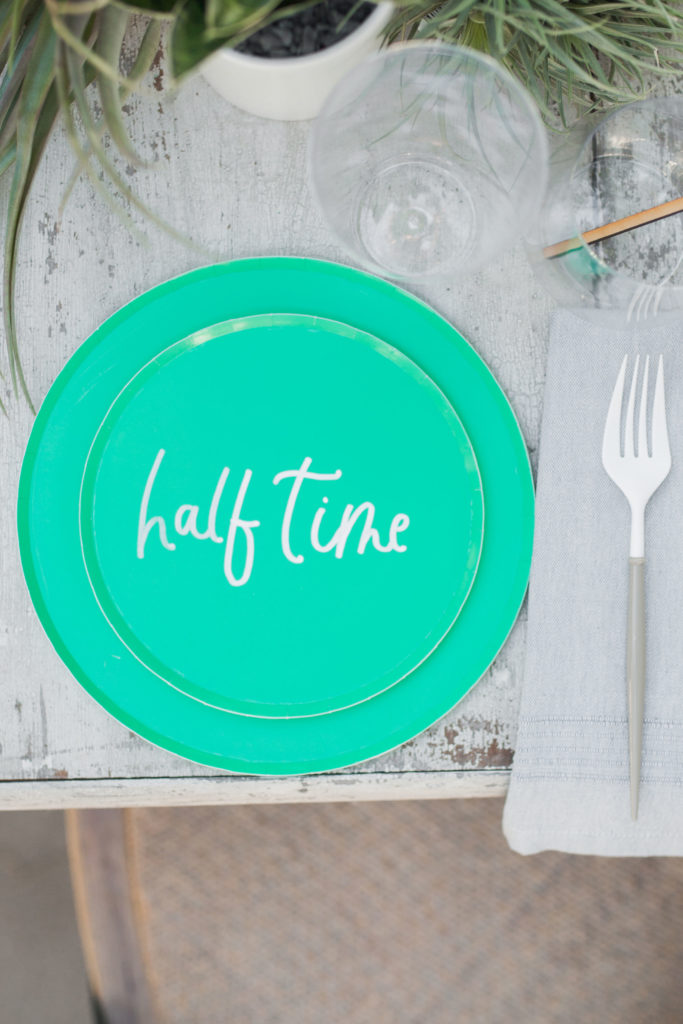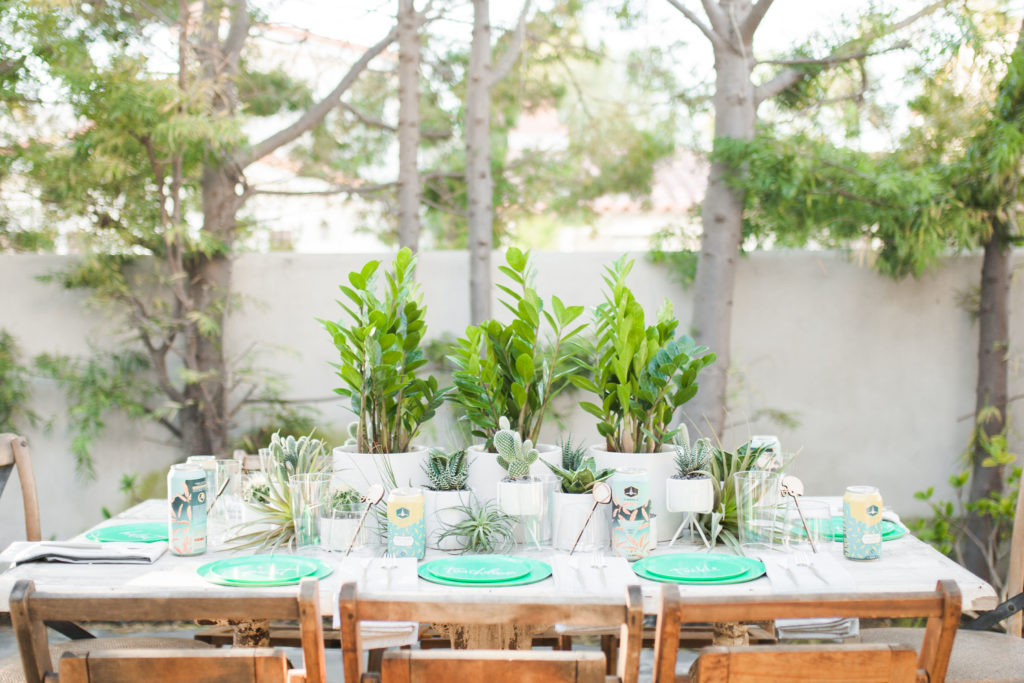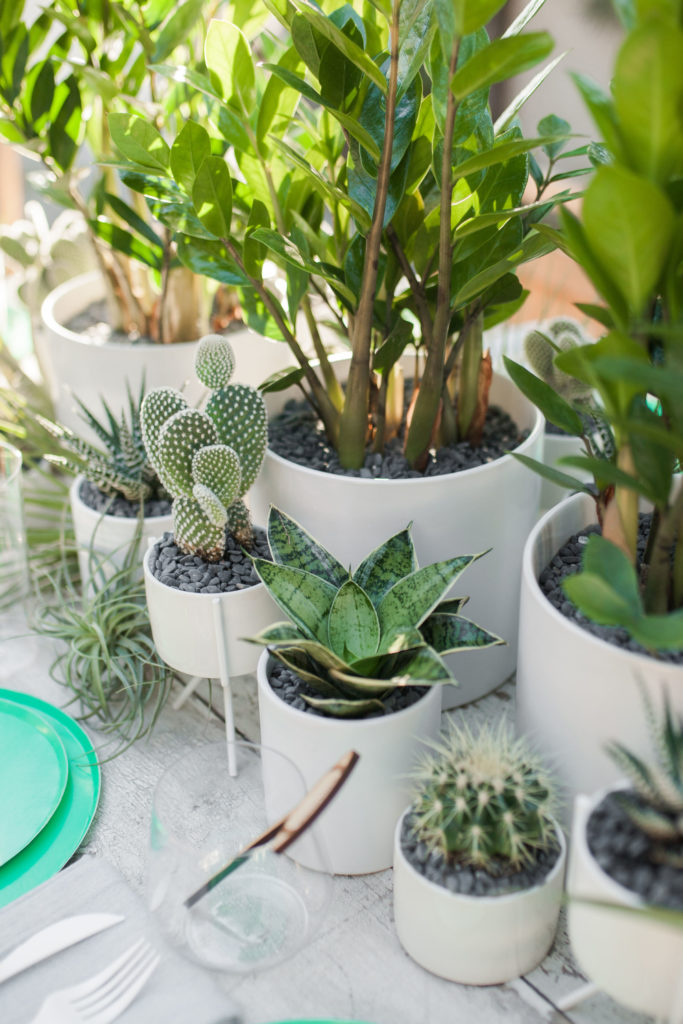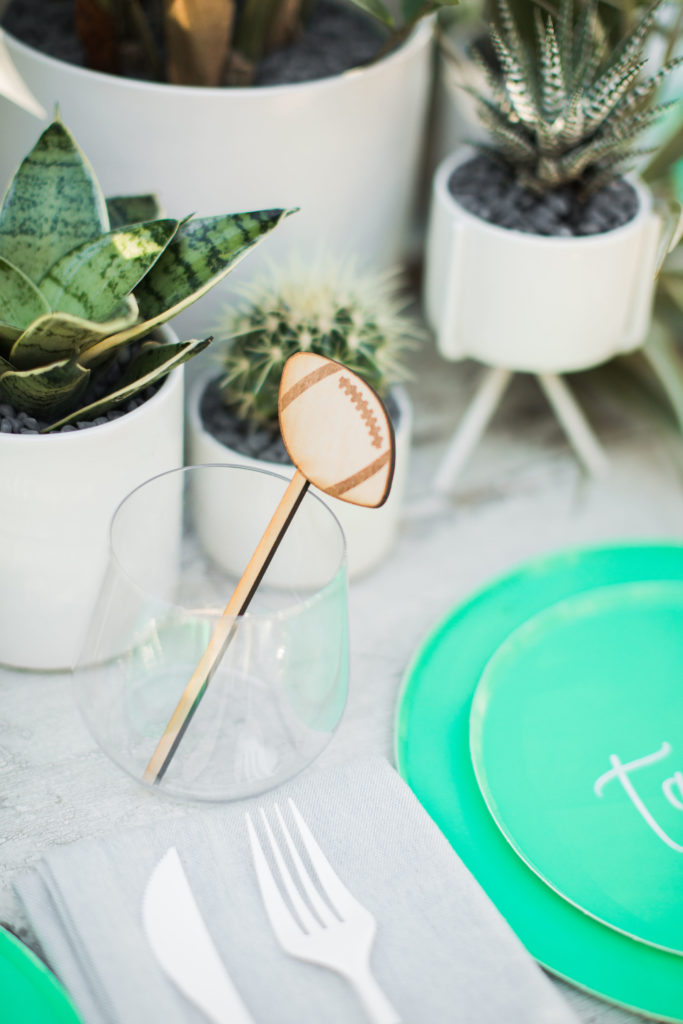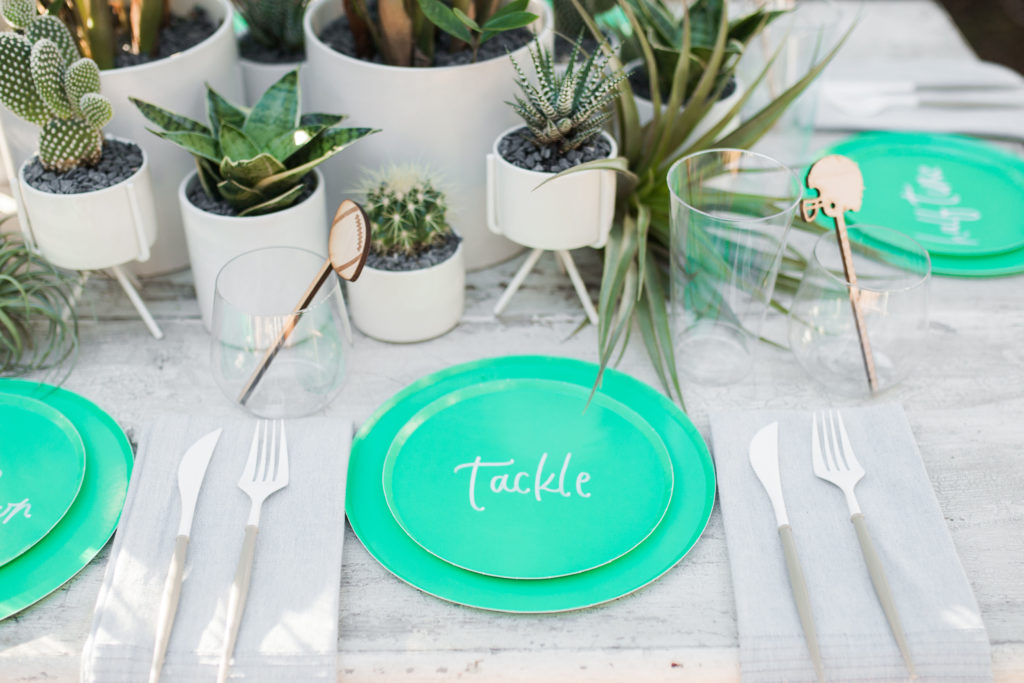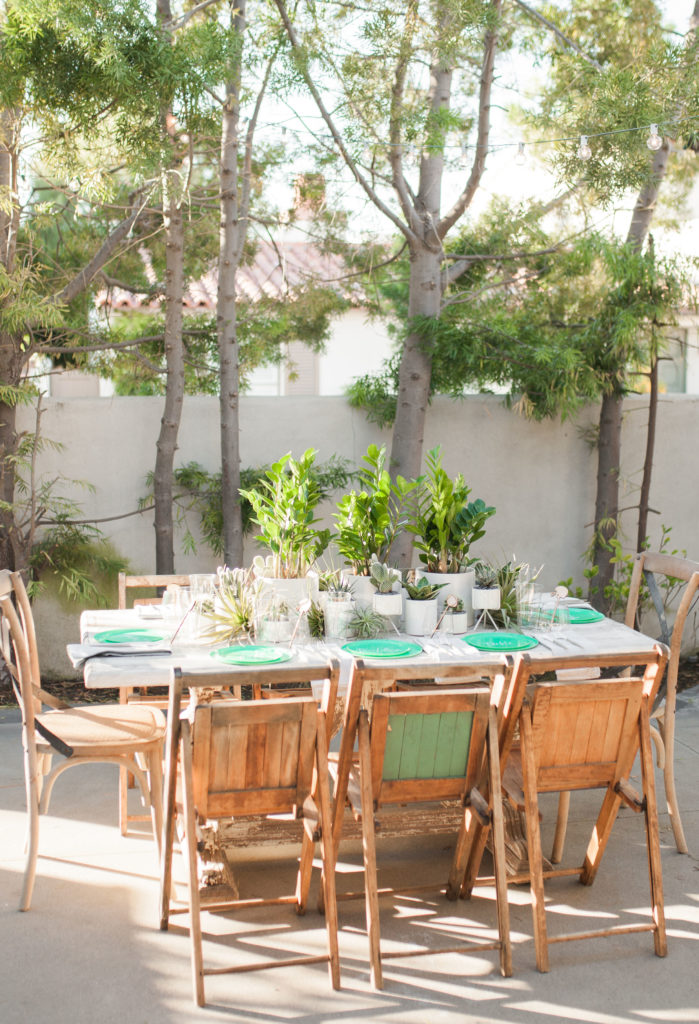 Time to pop the bubbly and pour the beers!!!  Us ladies had some delicious One Hope Champagne and Rosé, while the boys were treated to Gunwhale beer!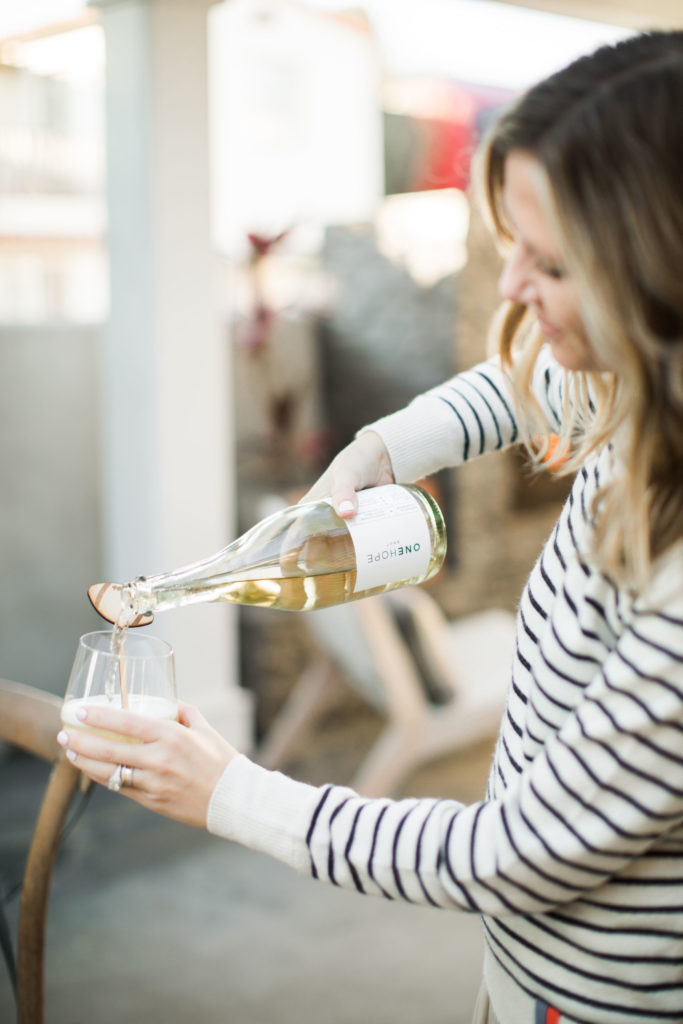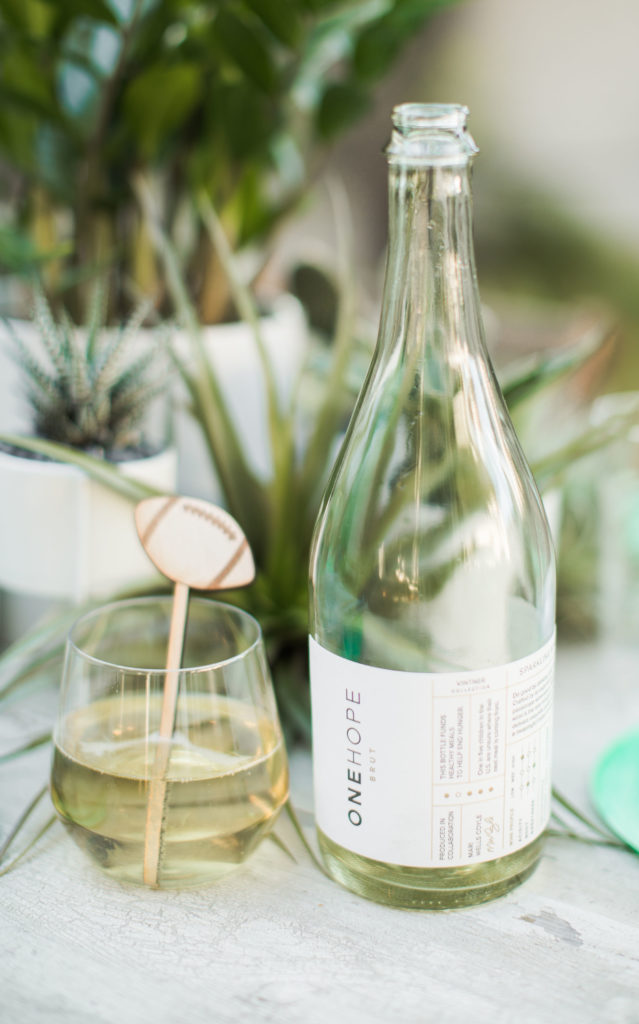 Aren't these labels so rad?!  I love the colors and the design – plus the boys love to drink em'!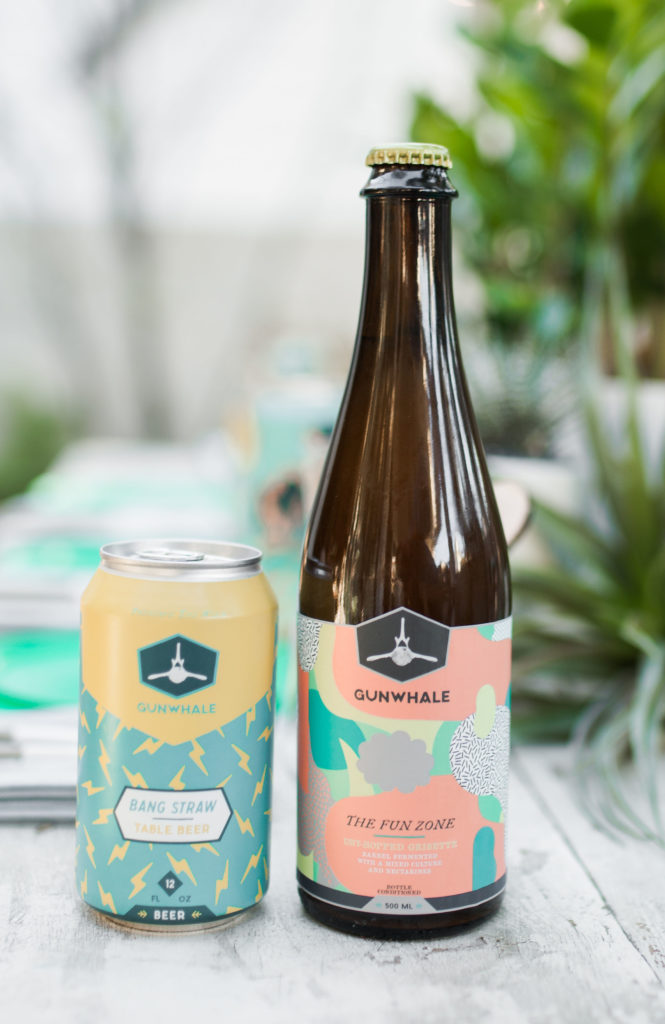 Excuse this terrible pour…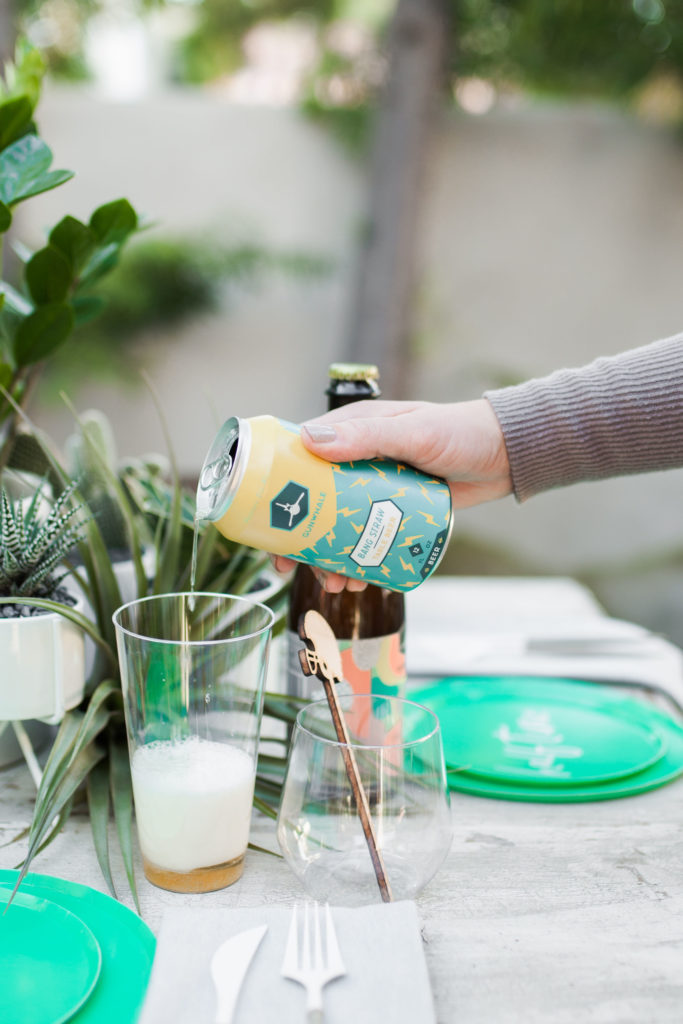 Ended well though!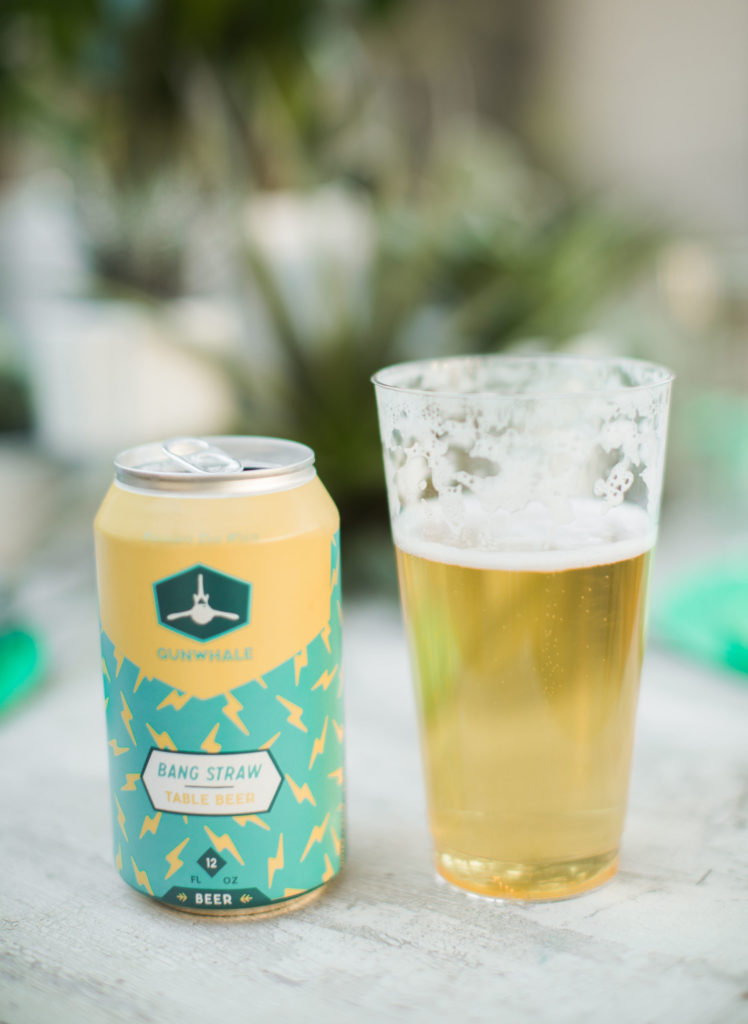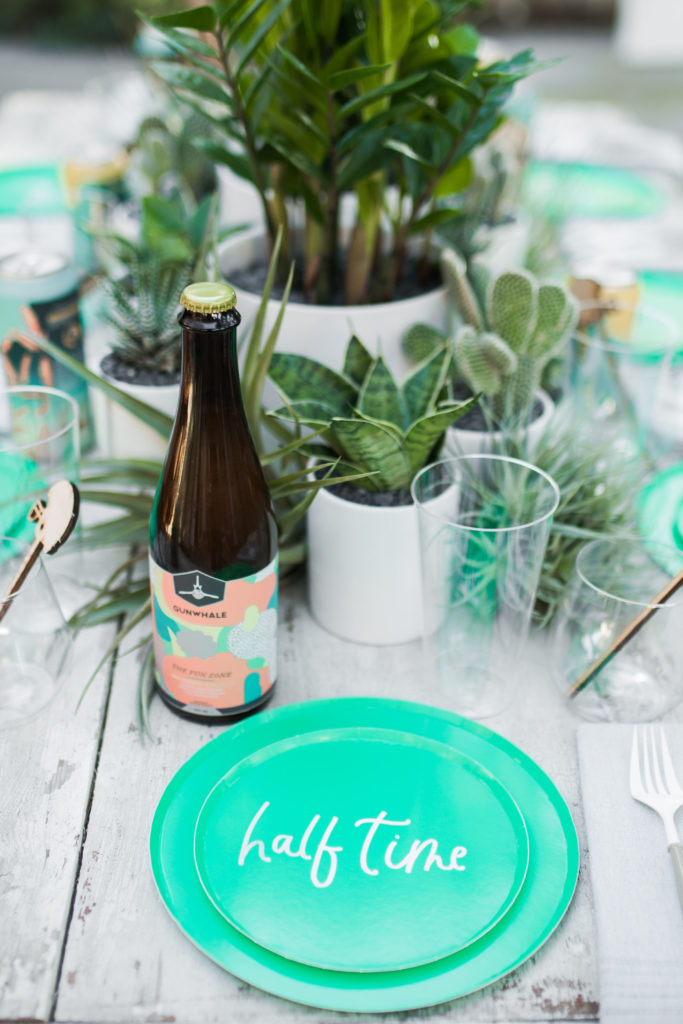 Now on to the food!  Colette's catering has the best spread for game day!  They make the tastiest bites – a more sophisticated take on the usual favorites.  Like these yummy parmesan truffle potato chips and caramelized onion dip.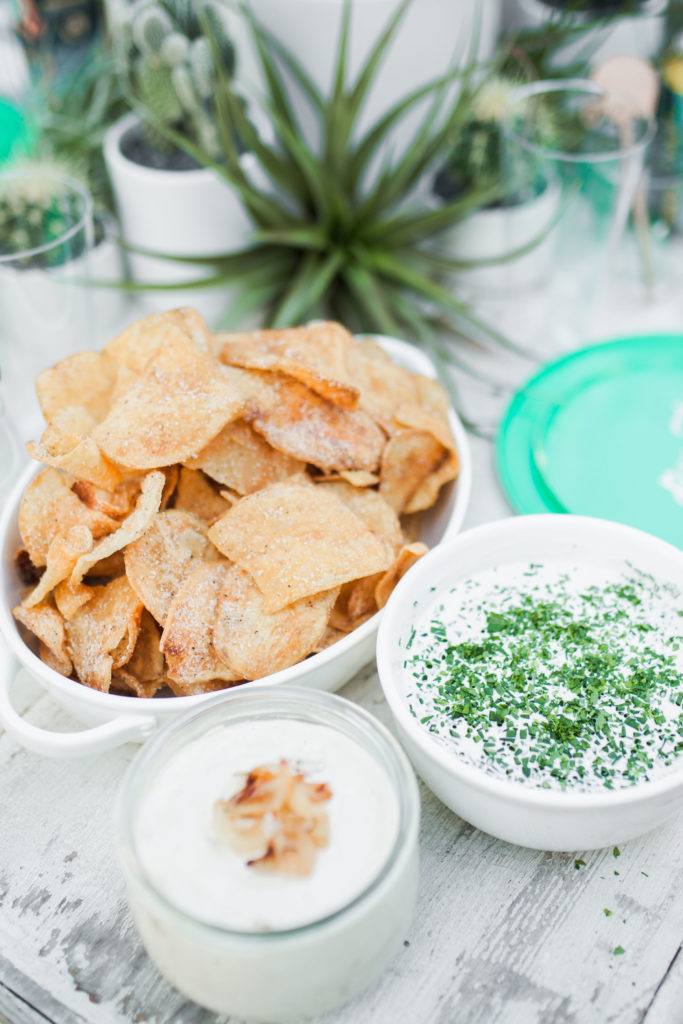 And these delicious buffalo chicken meatballs with celery carrot relish – my personal favorite…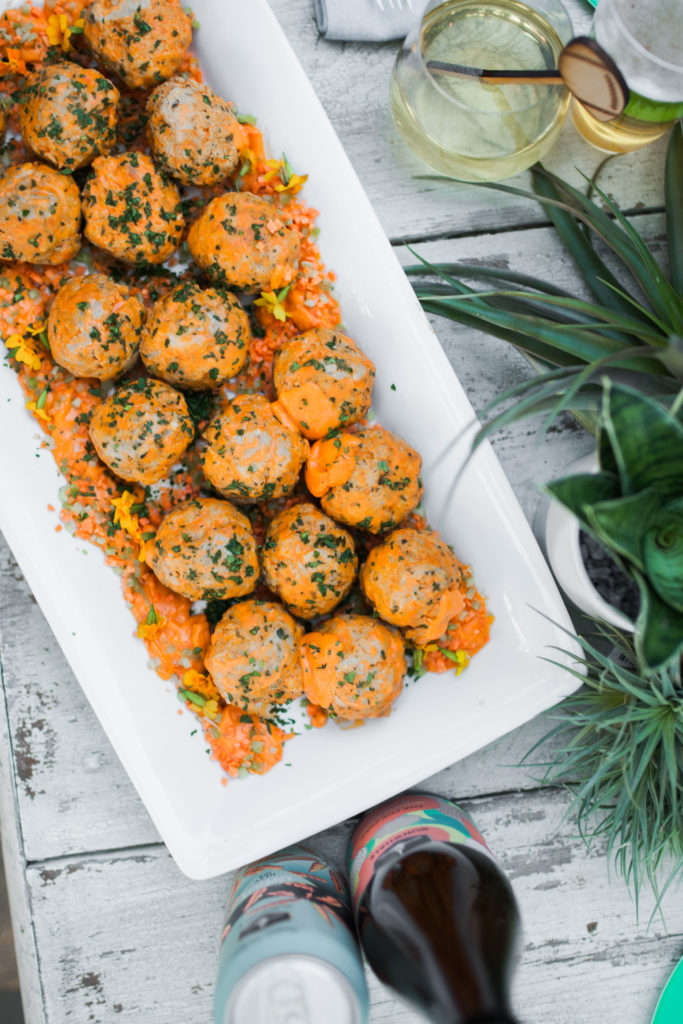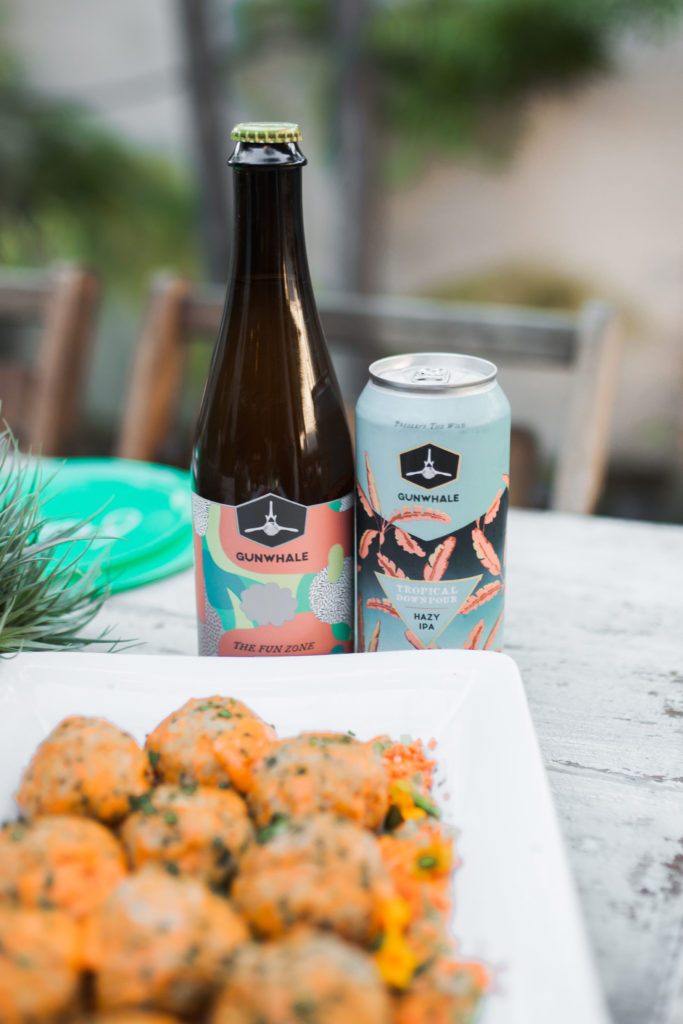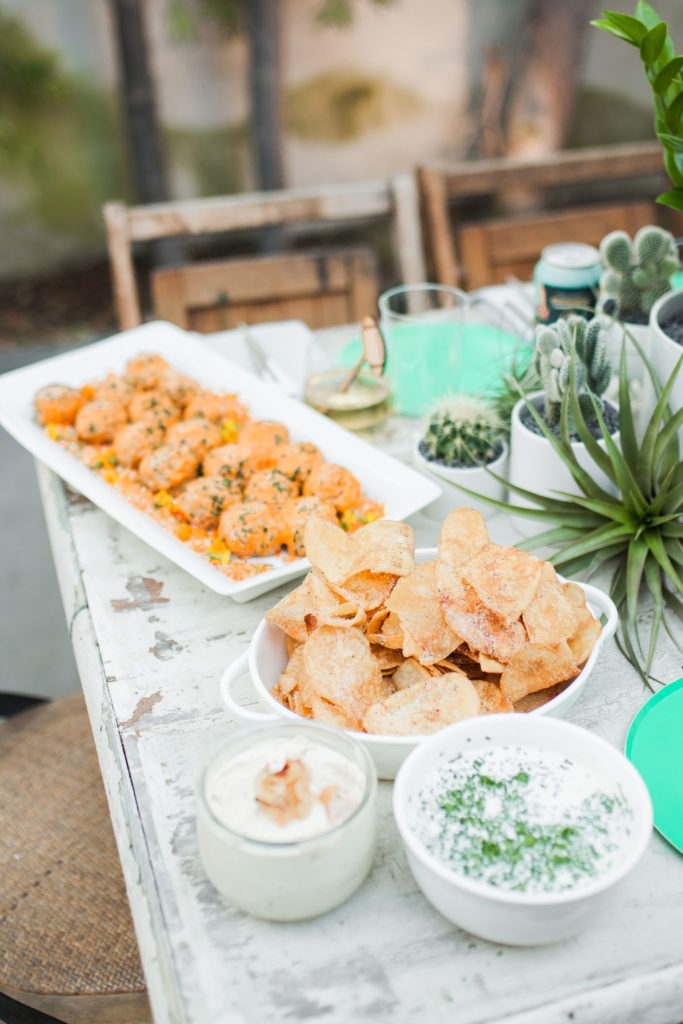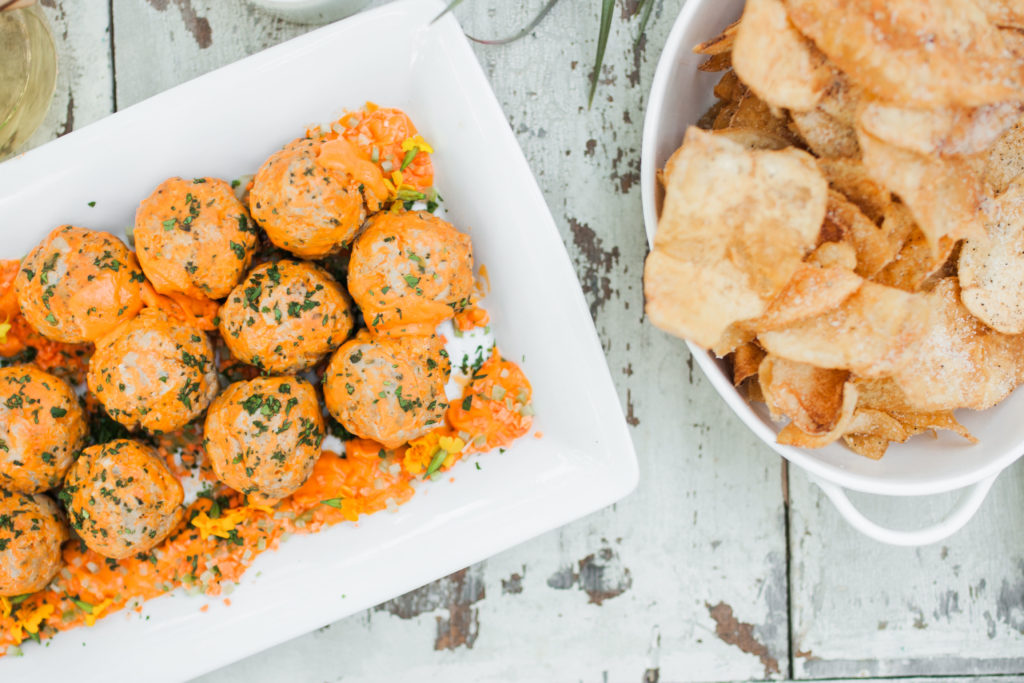 And lastly, the most decadent white cheddar mac & cheese with neuske bacon and peppadew cheese it's… Damn!!!!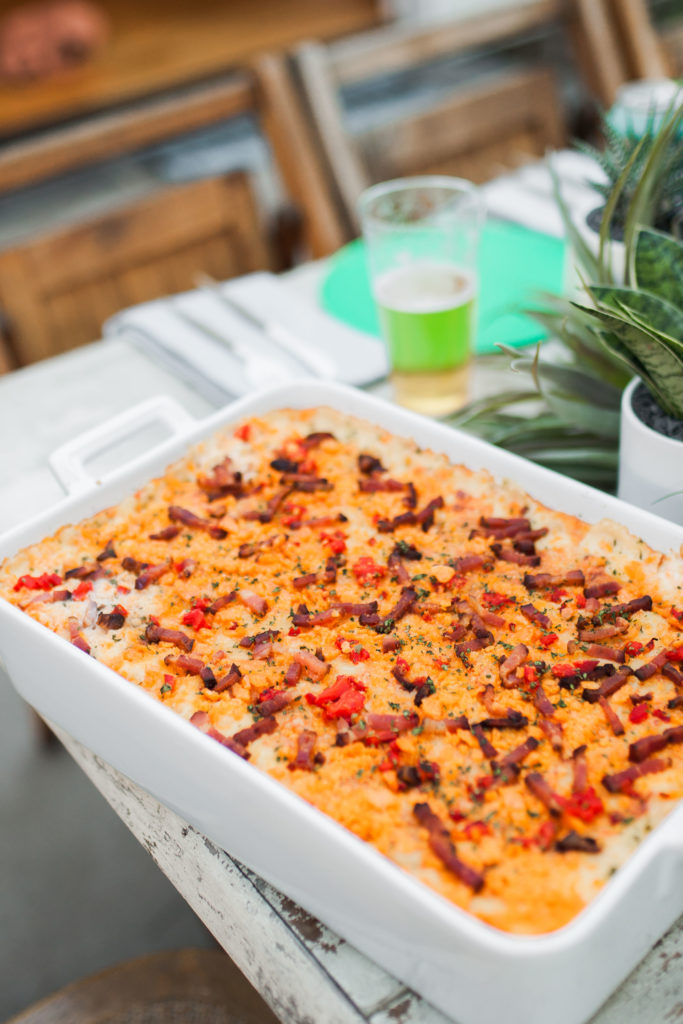 What a spread!!!!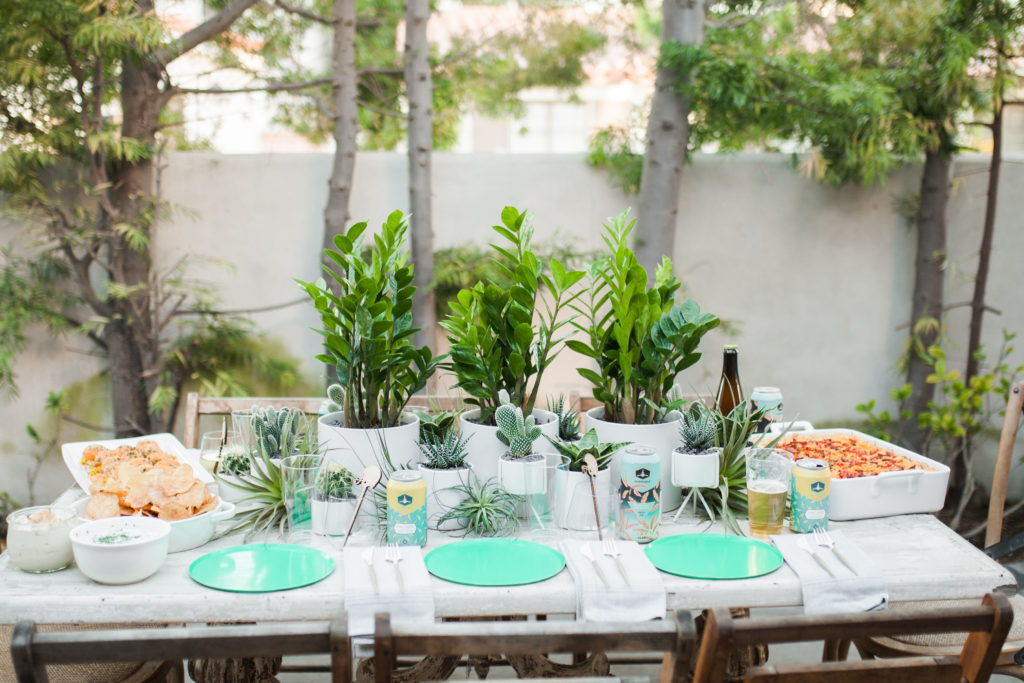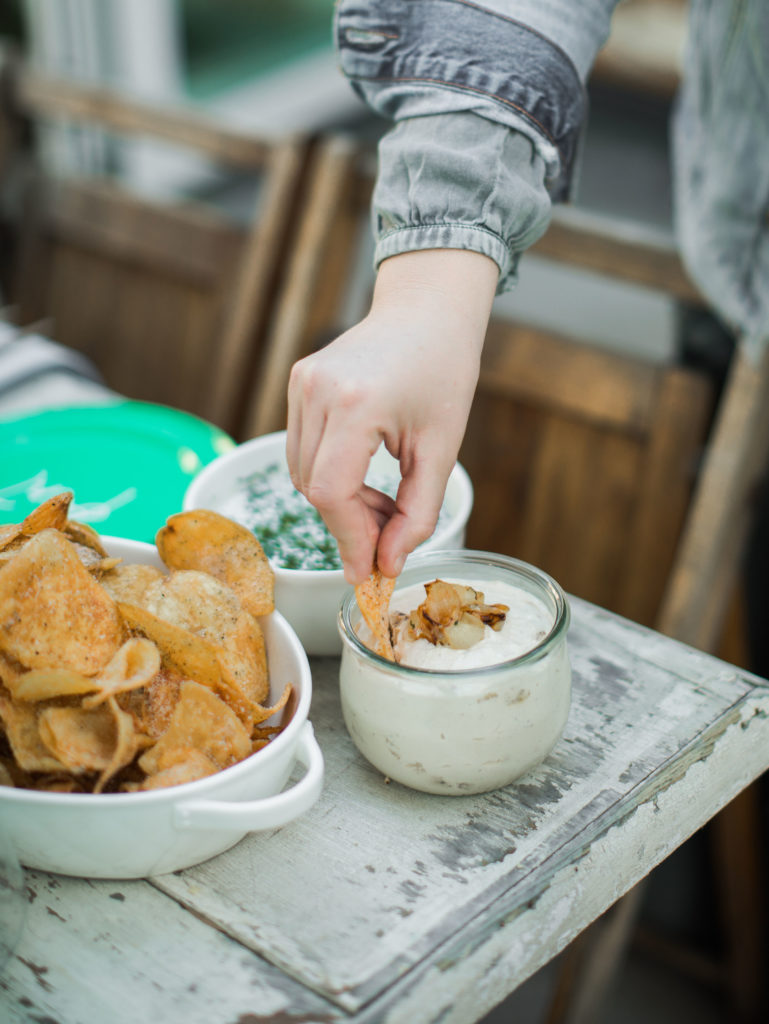 Of course when there's kids around, we've gotta feed them, so….  I turned to our favorite pizza spot Sgt. Pepperoni's who created this amazing football pizza.  The kids thought it was the most amazing thing, and even tried to eat it right off the table…  Yes, that really happened, ha!  You guys should order one!!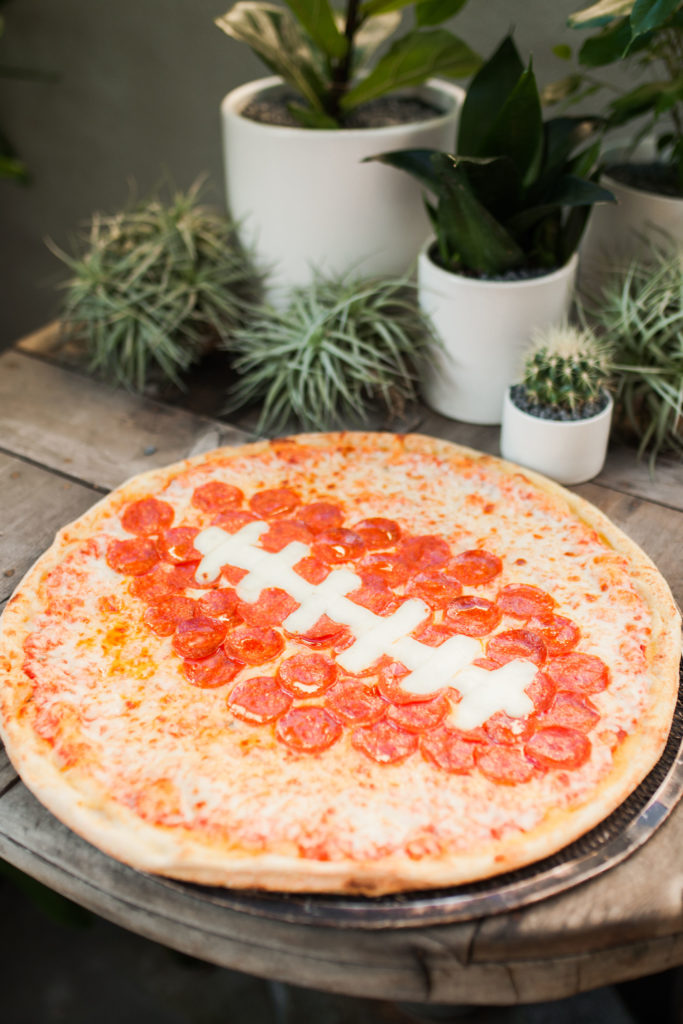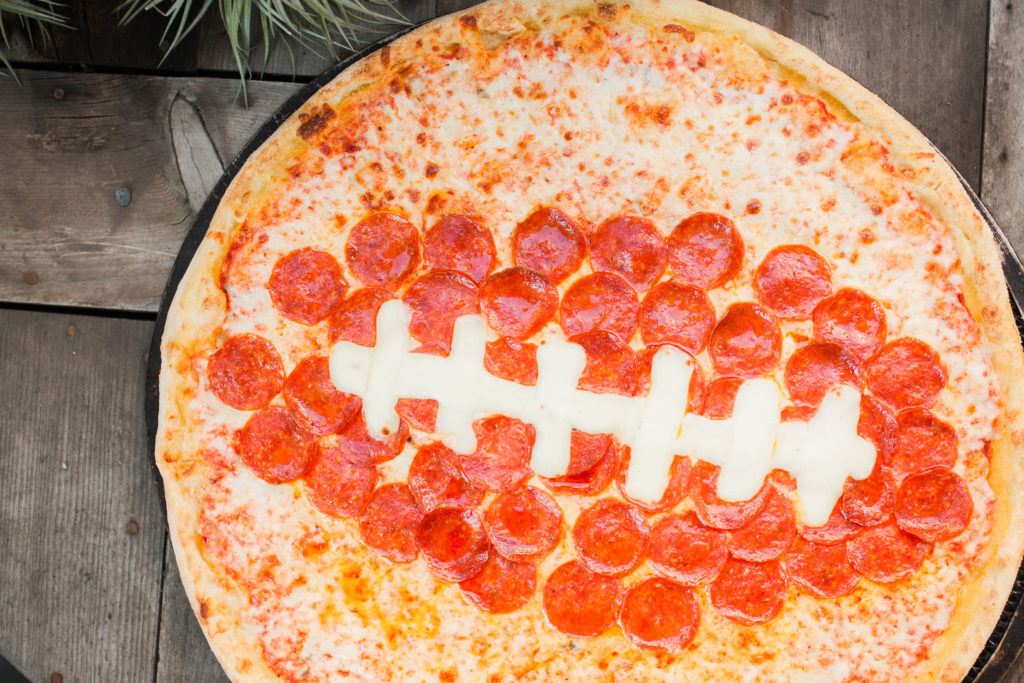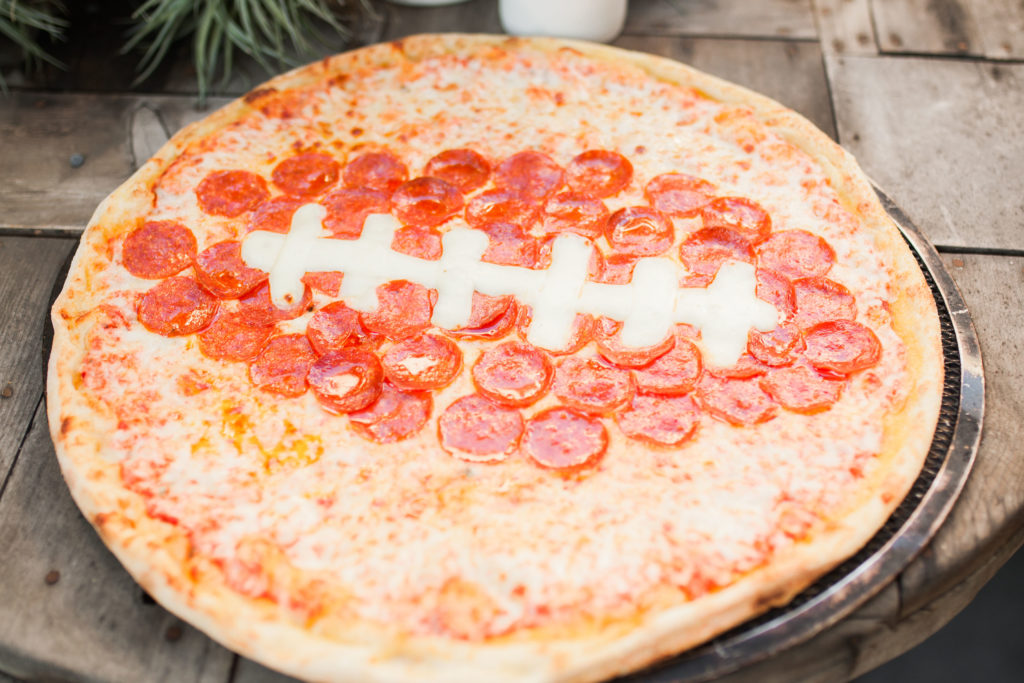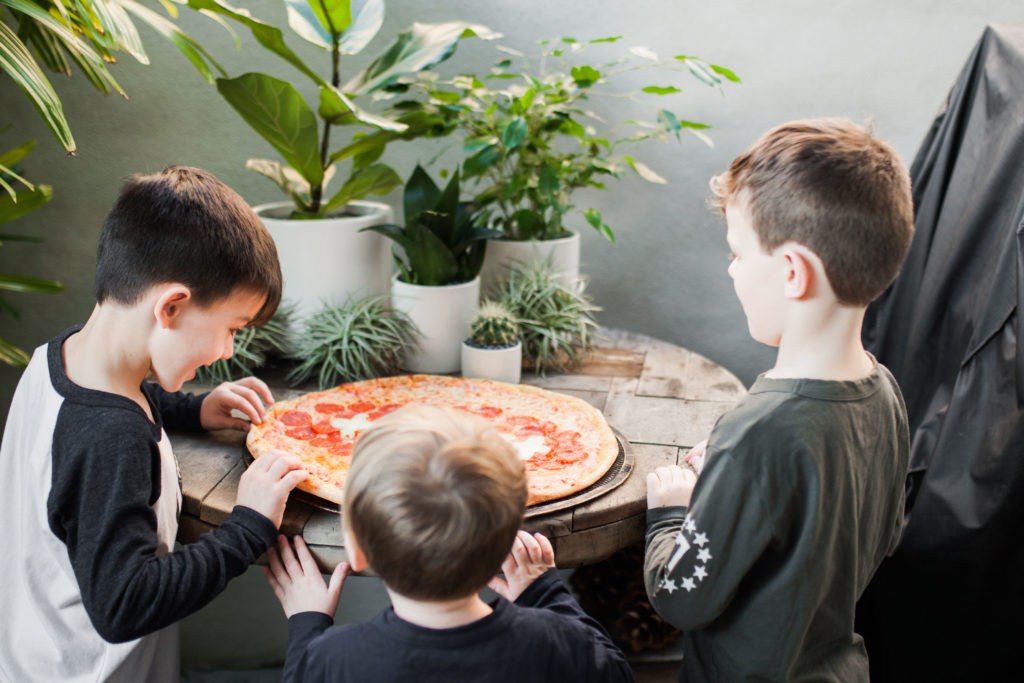 How cute are these kiddos?!  They were decked out in Chaser Brand – who has the softest tees in all sorts of fun prints and sayings.  Lots of football options too!!  Us parents got in on the Chaser fun too with the dads and the moms dressed in their cozy tees and dresses as well.  I love how I can shop their brand for my whole family.
But really, can they stay this little forever?!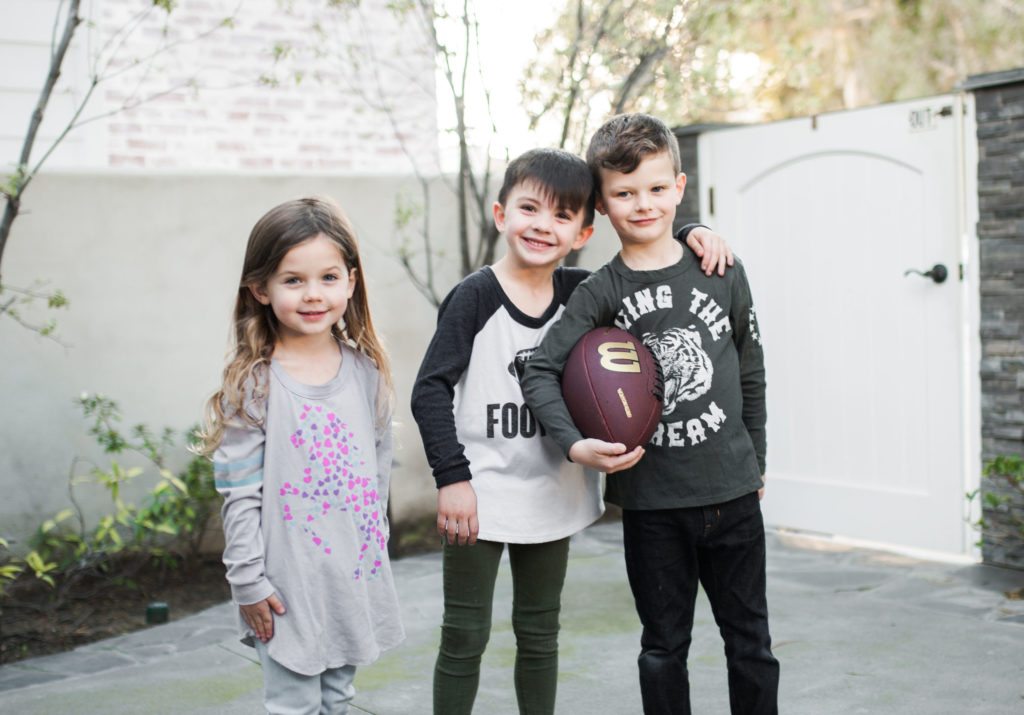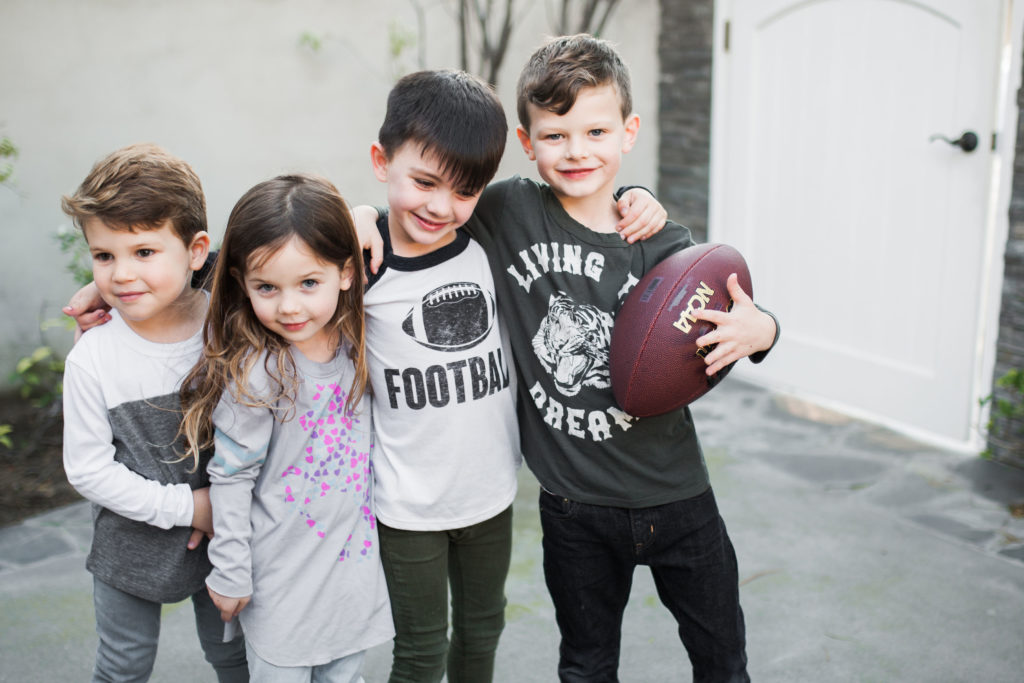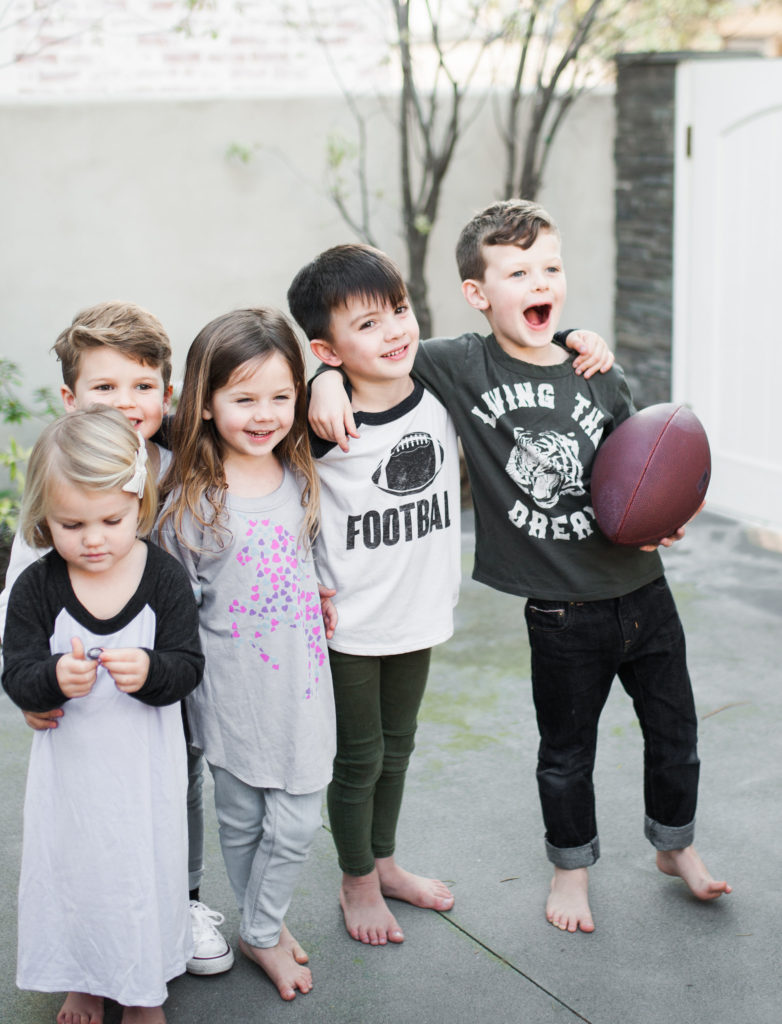 My favorite little baby!!!  Rooney!!!  She's the sweetest!!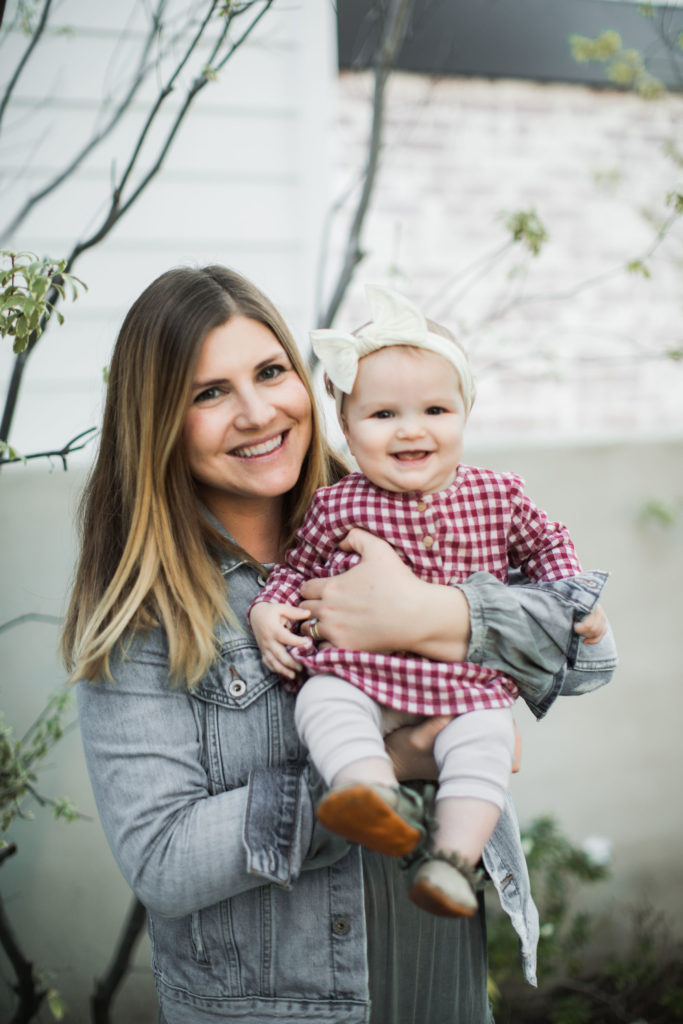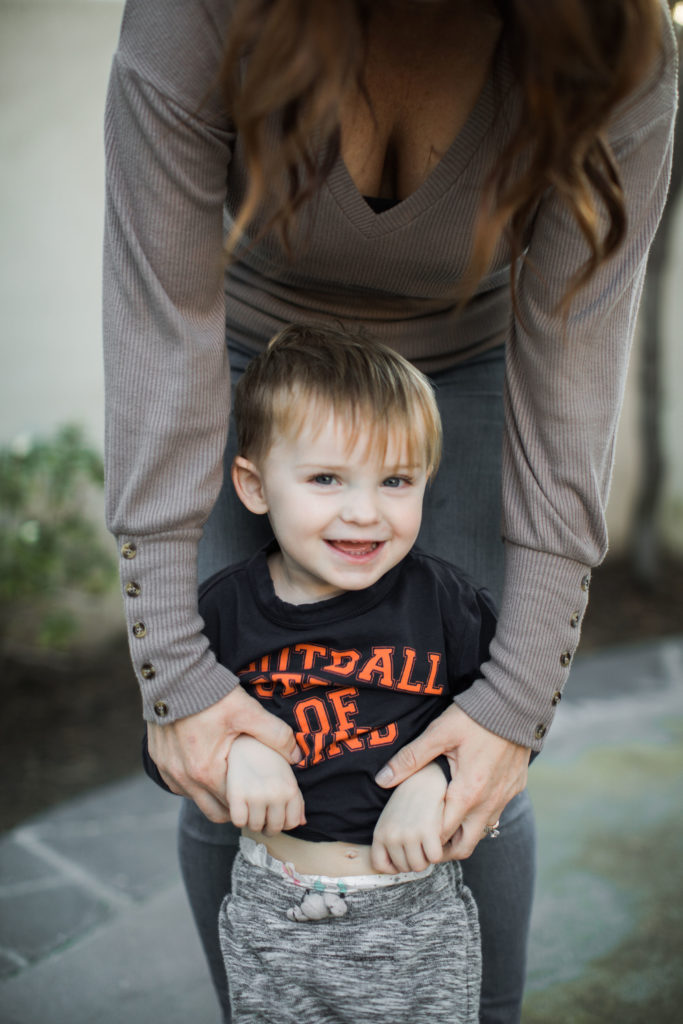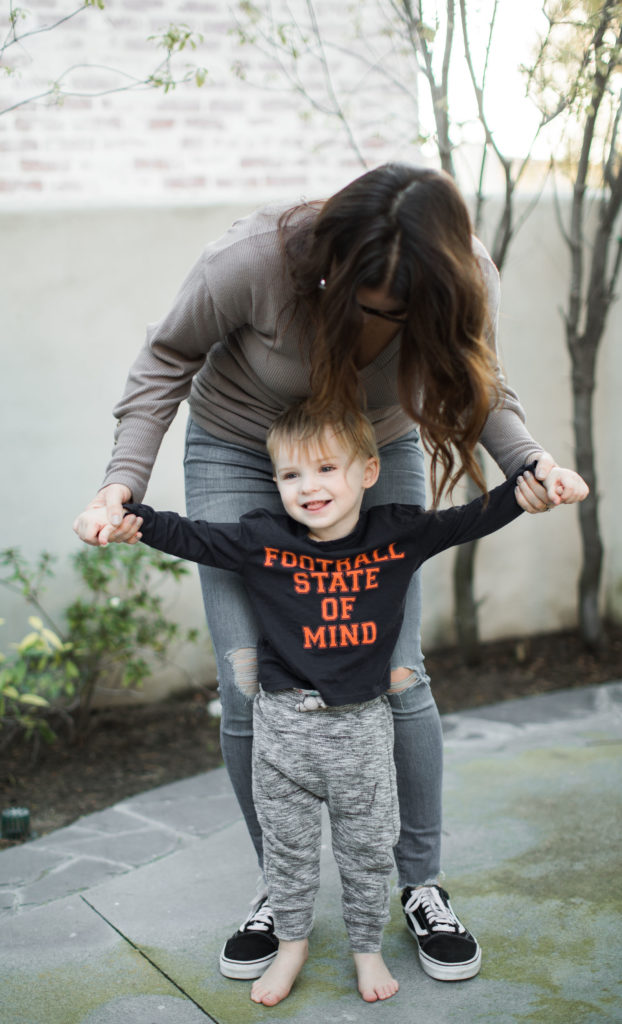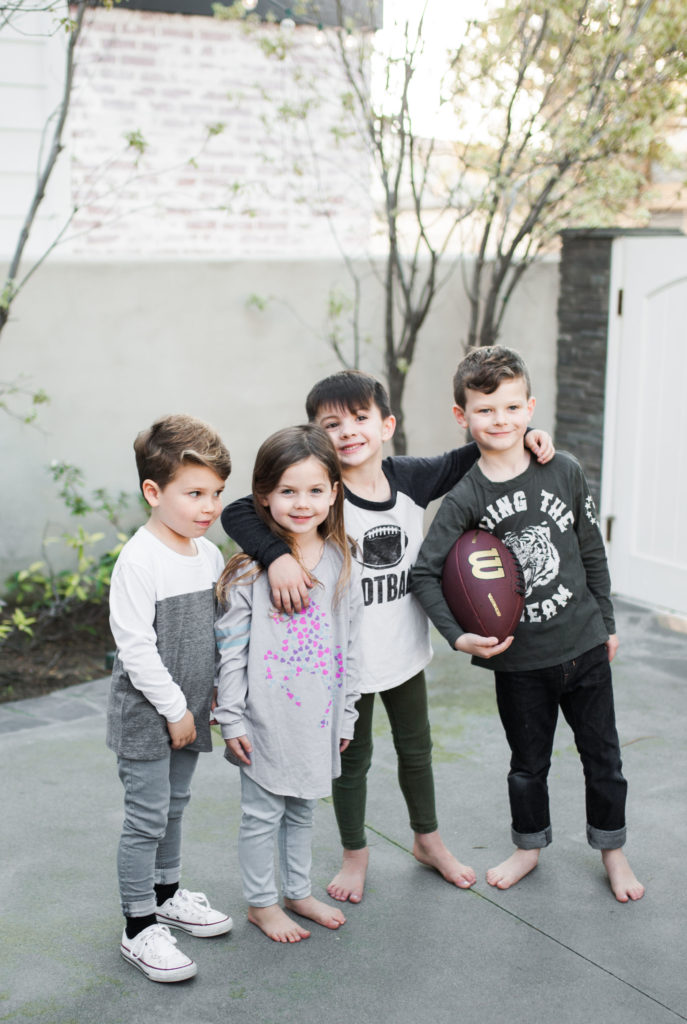 Love this crew so much!!!  We have some big changes happening this year with some big moves taking place, so we're just trying to cherish this time and these moments together.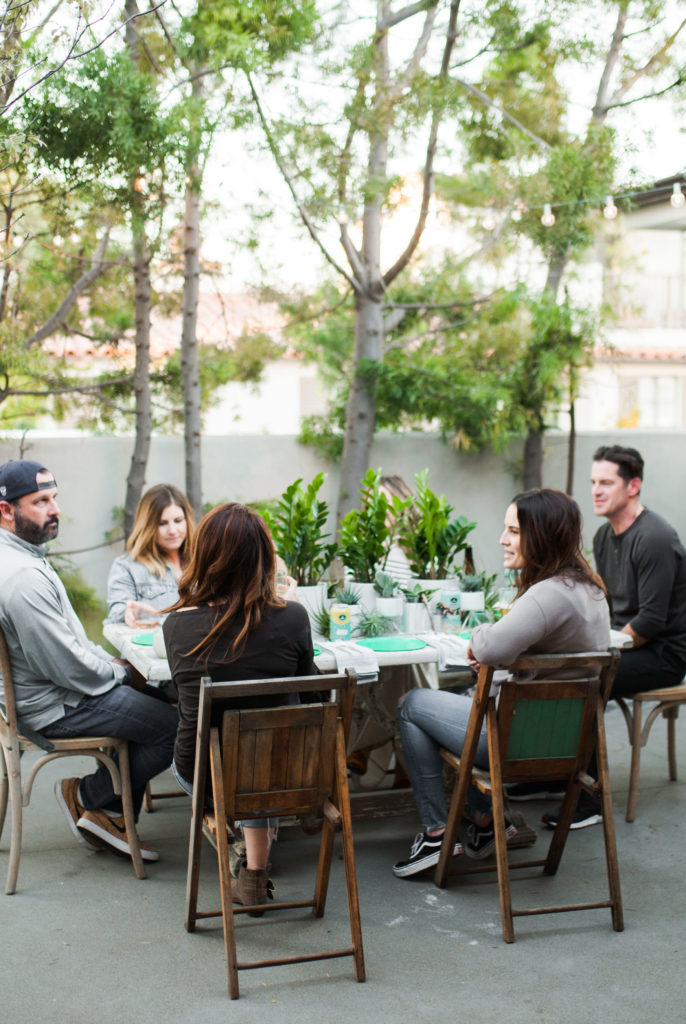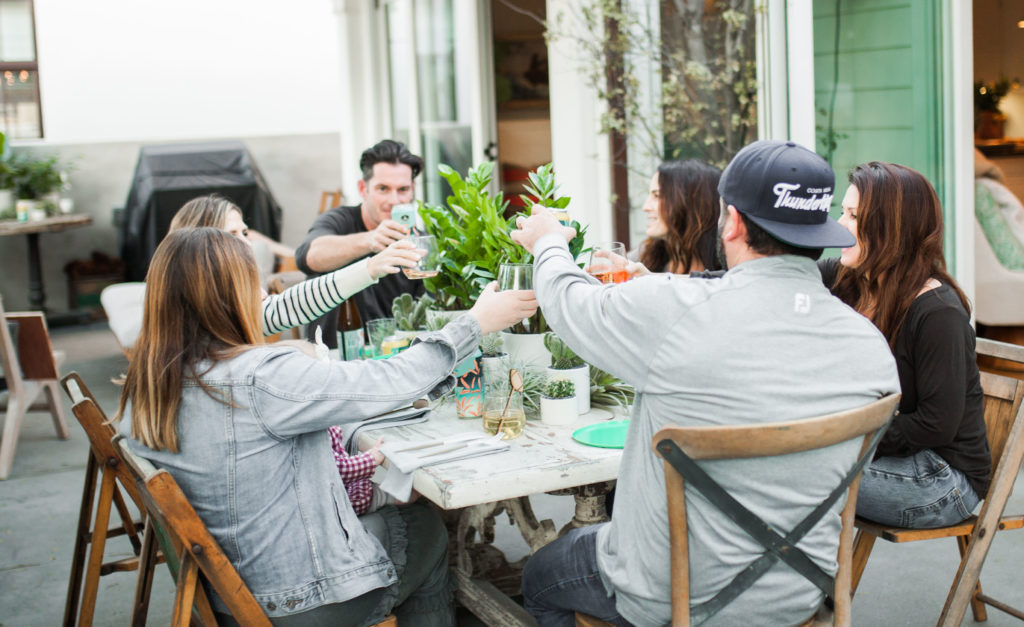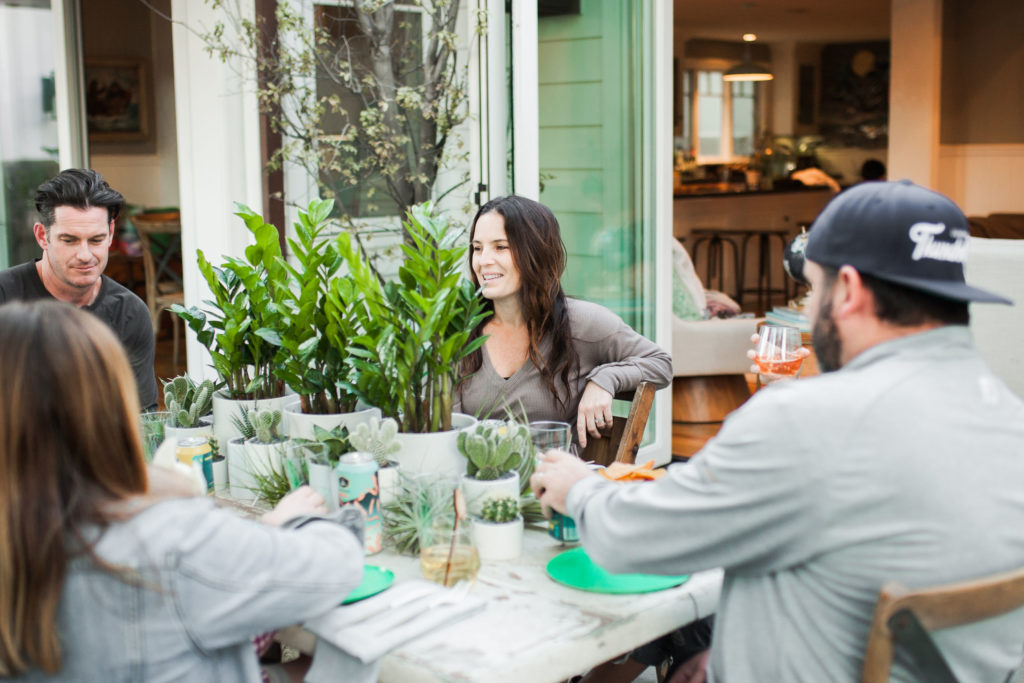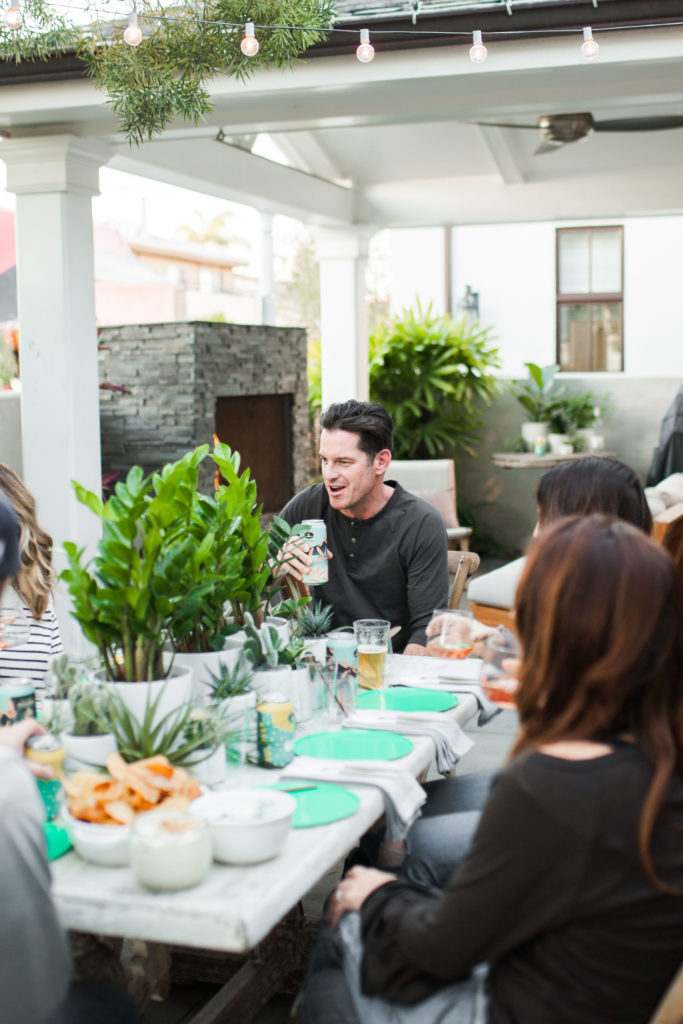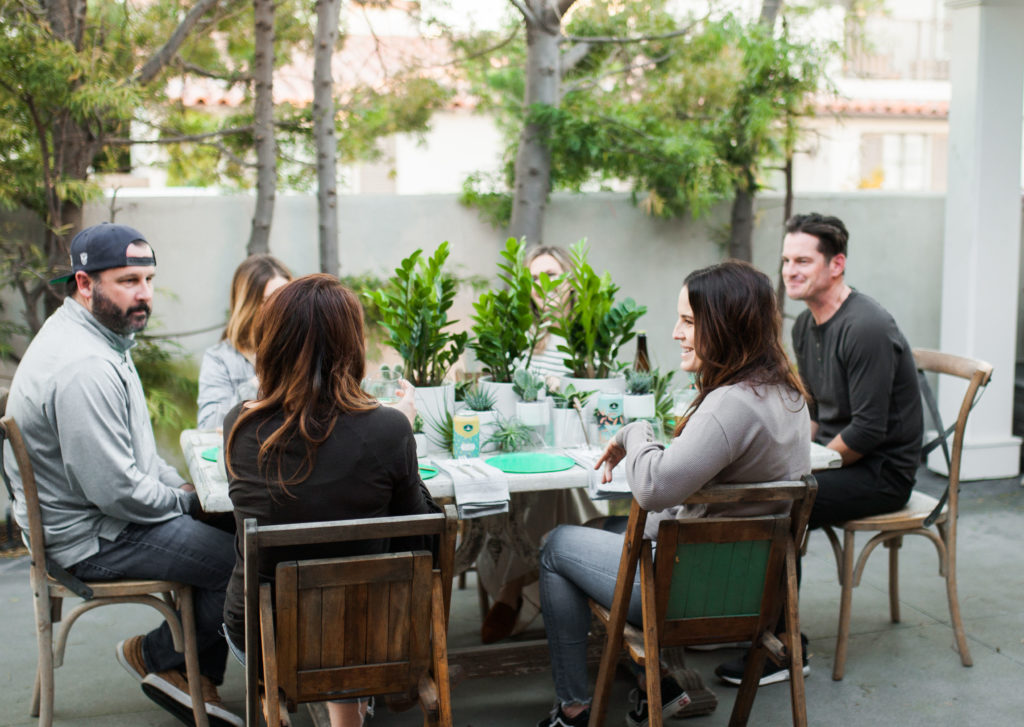 Back to the crazies!!!!  And this was before sugar…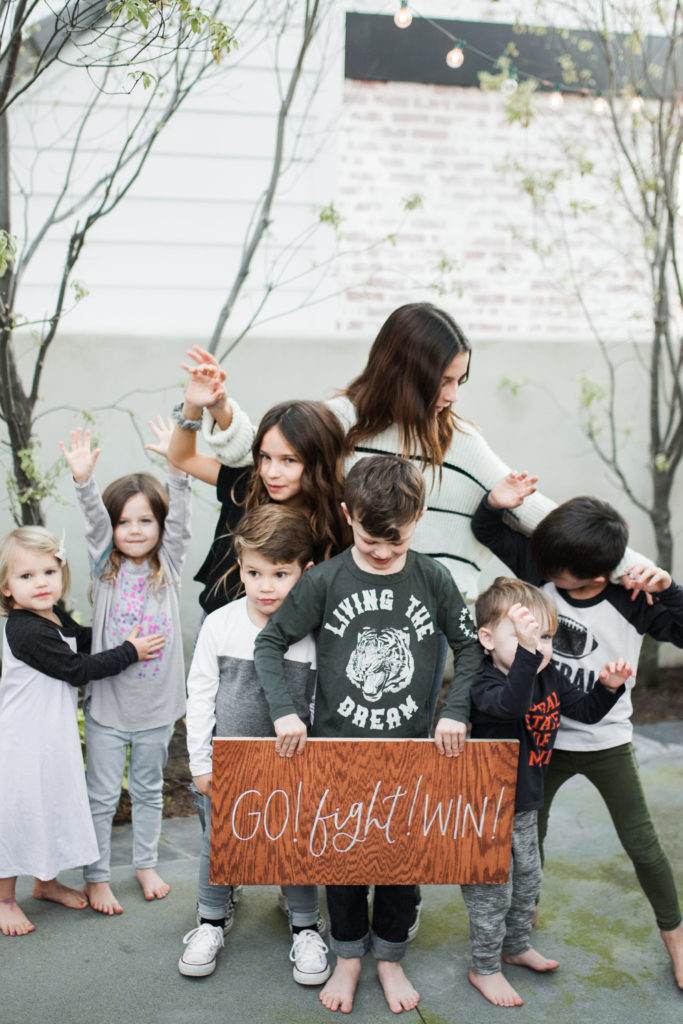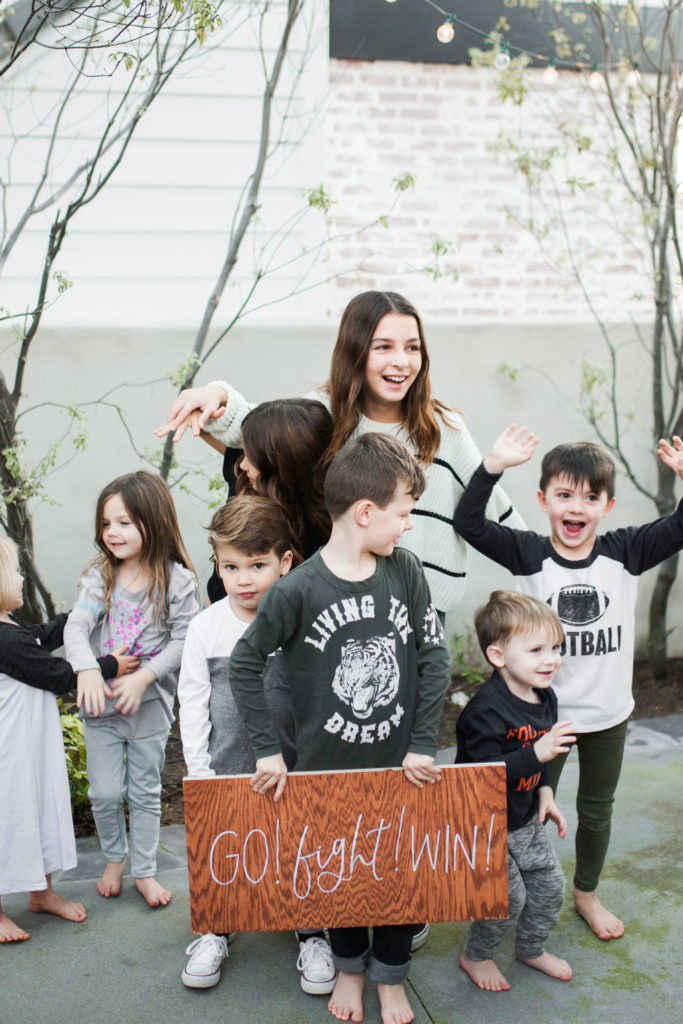 Speaking of sugar…  The Sweet Lemon Bakeshop did it again with the cutest custom cookies!  If you want a special treat – or a special bribe – for the Super Bowl (or any occasion really!) she's the best!!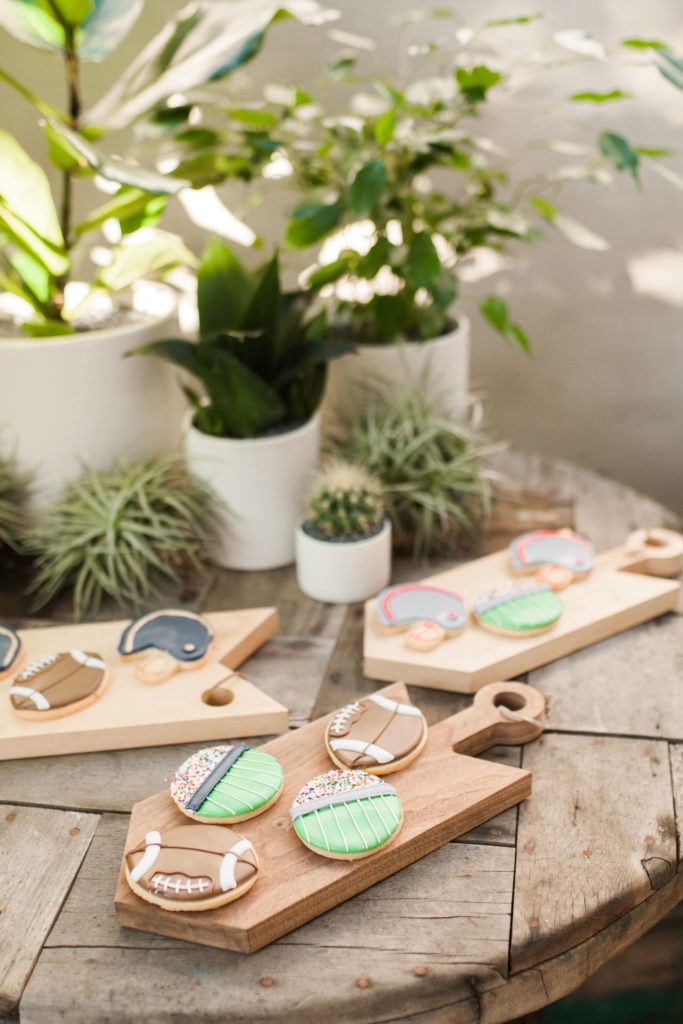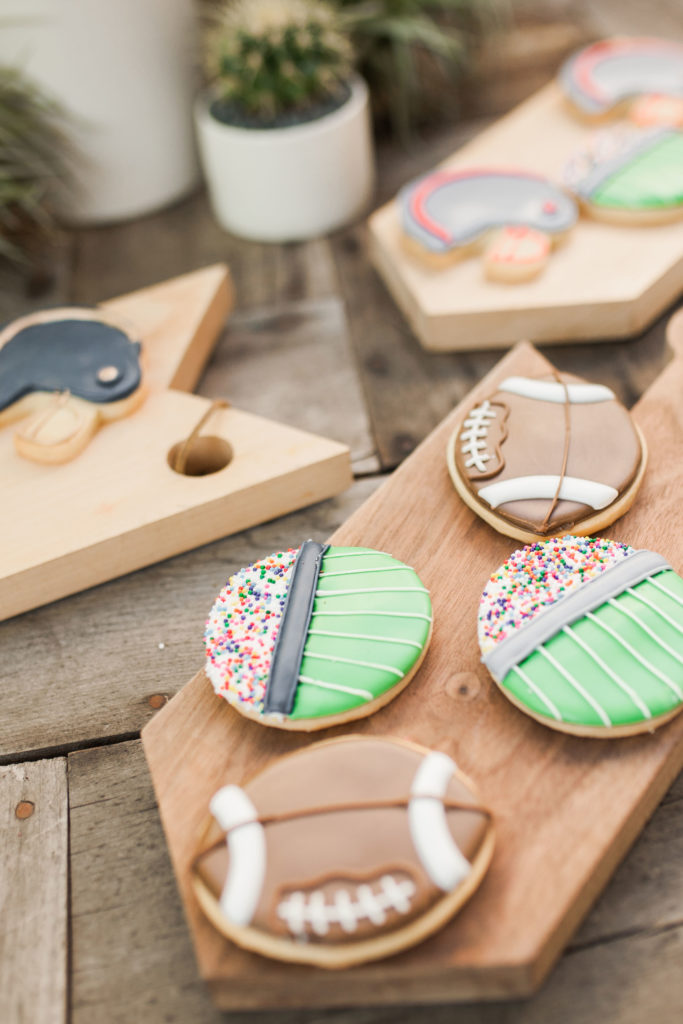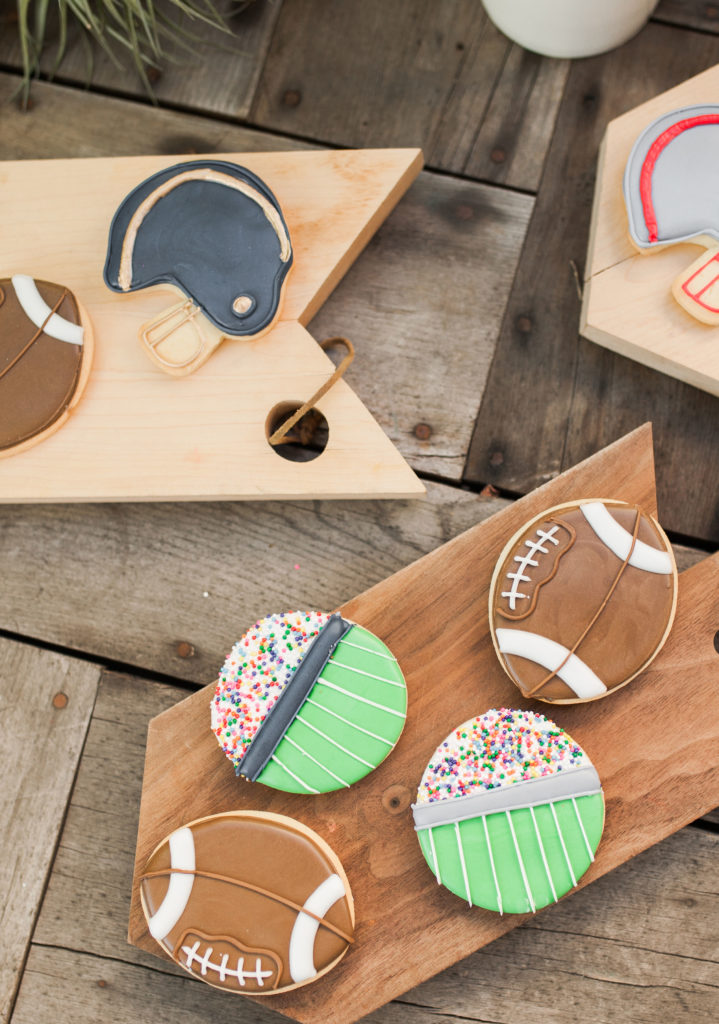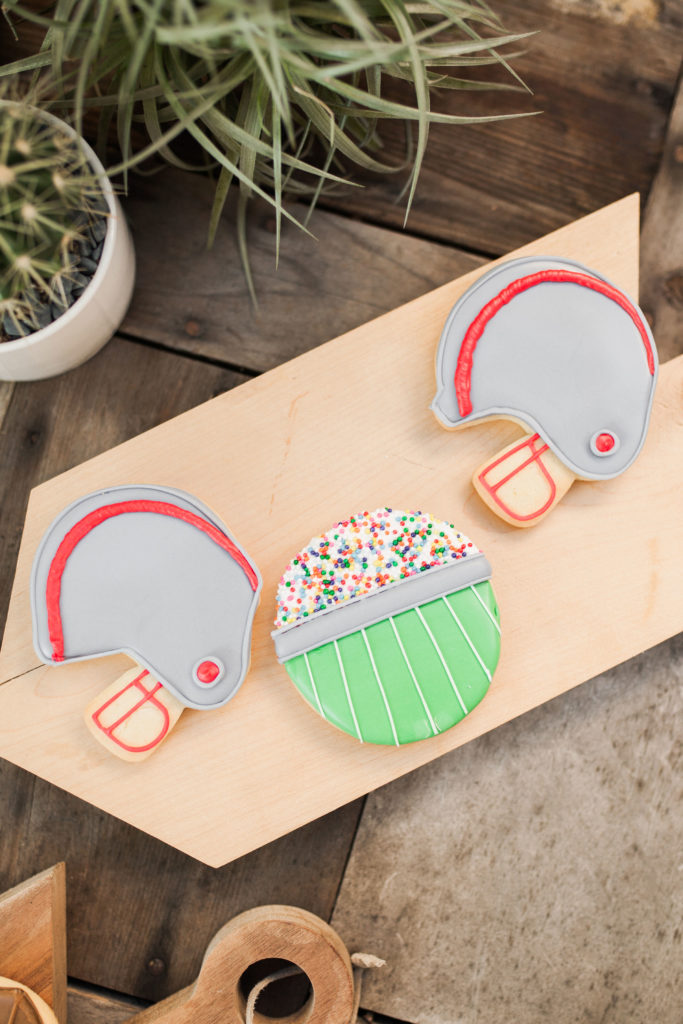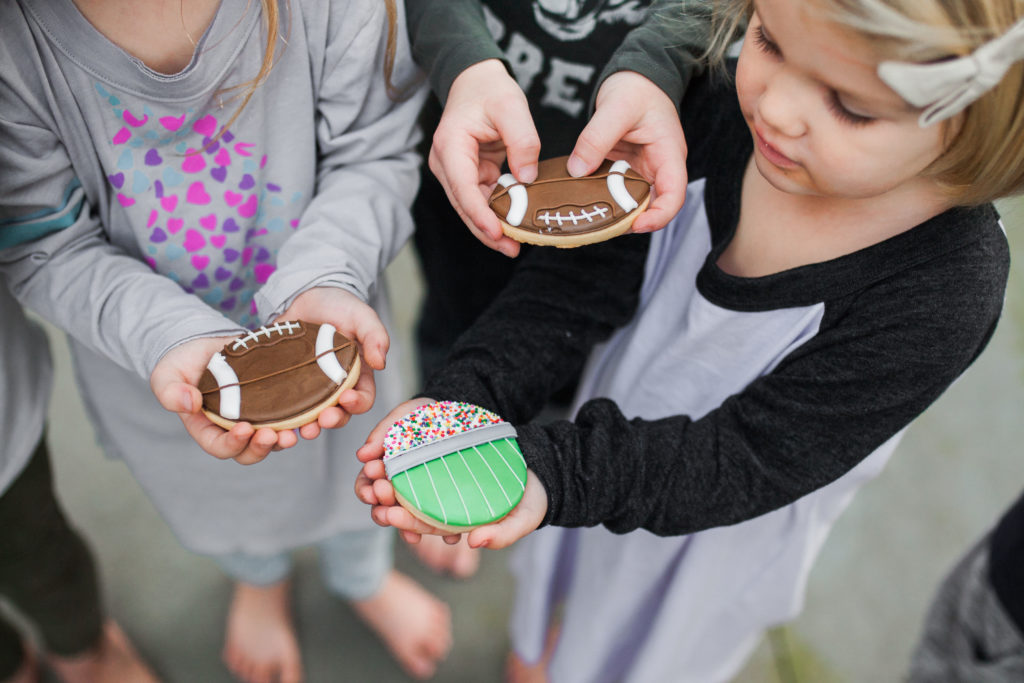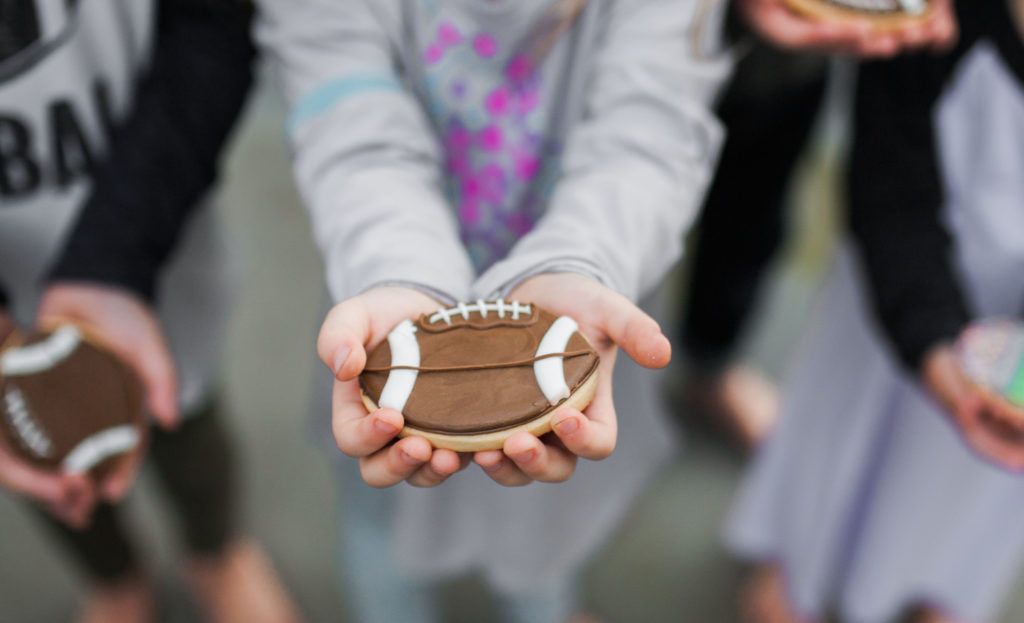 Just licking the frosting till my whole mouth turns blue, no biggie!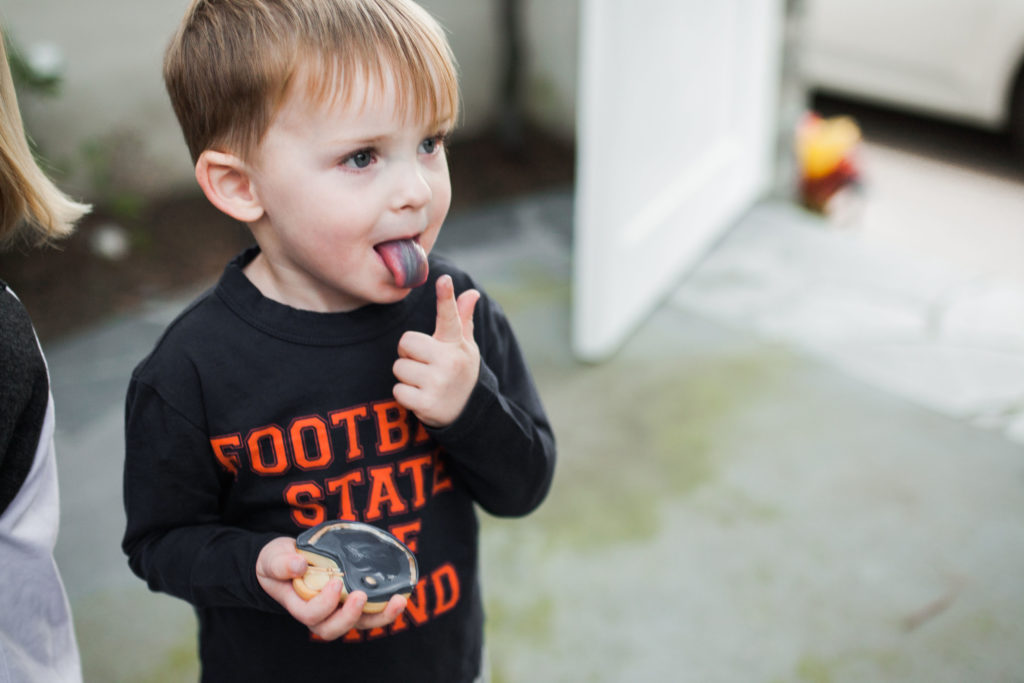 Now, time to run off that sugar rush!!!!  The dads threw the ball for the kiddos and we let them run around a bit!  They had fun, when they weren't tackling or someone wasn't getting hurt… If you're a parent you know the drill.  But all in all they had fun!  Then us parents continued the party while they cuddled and watched a movie – the perfect end to the night!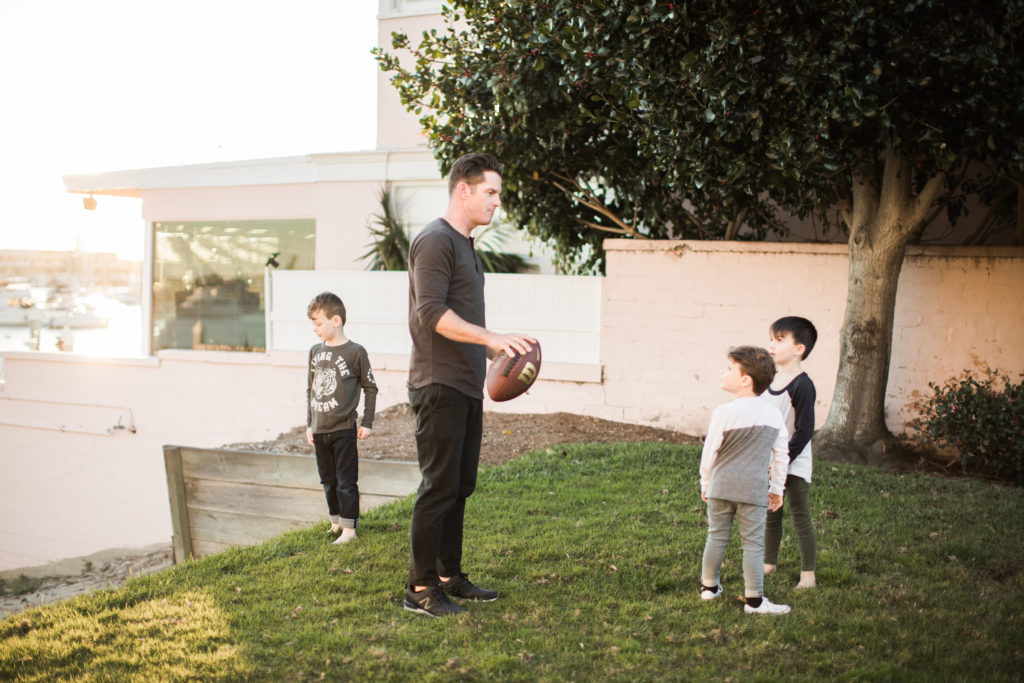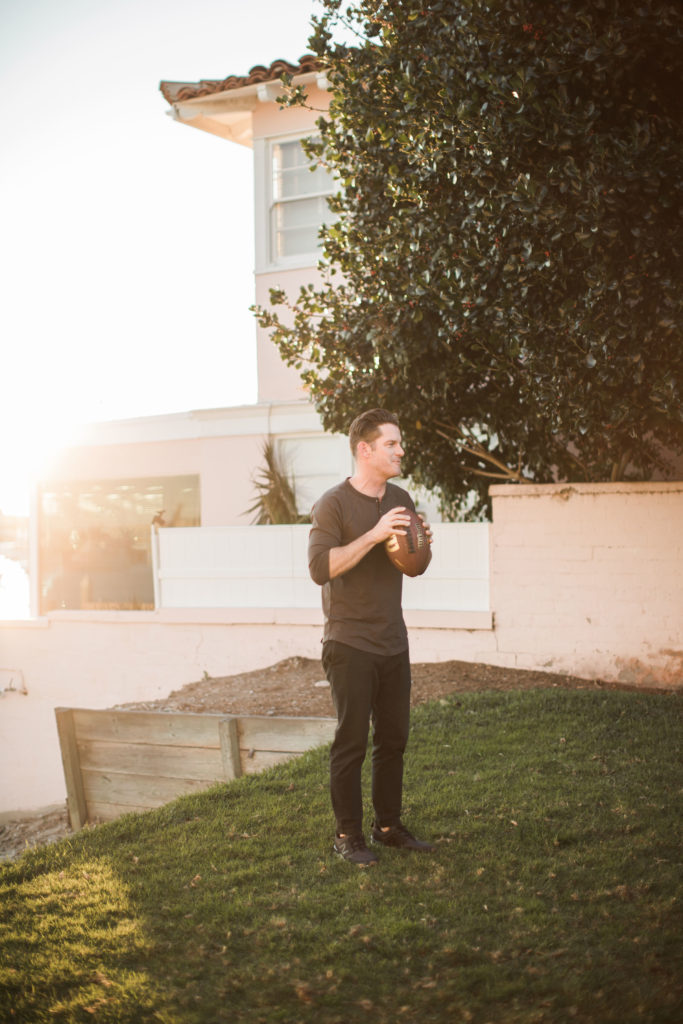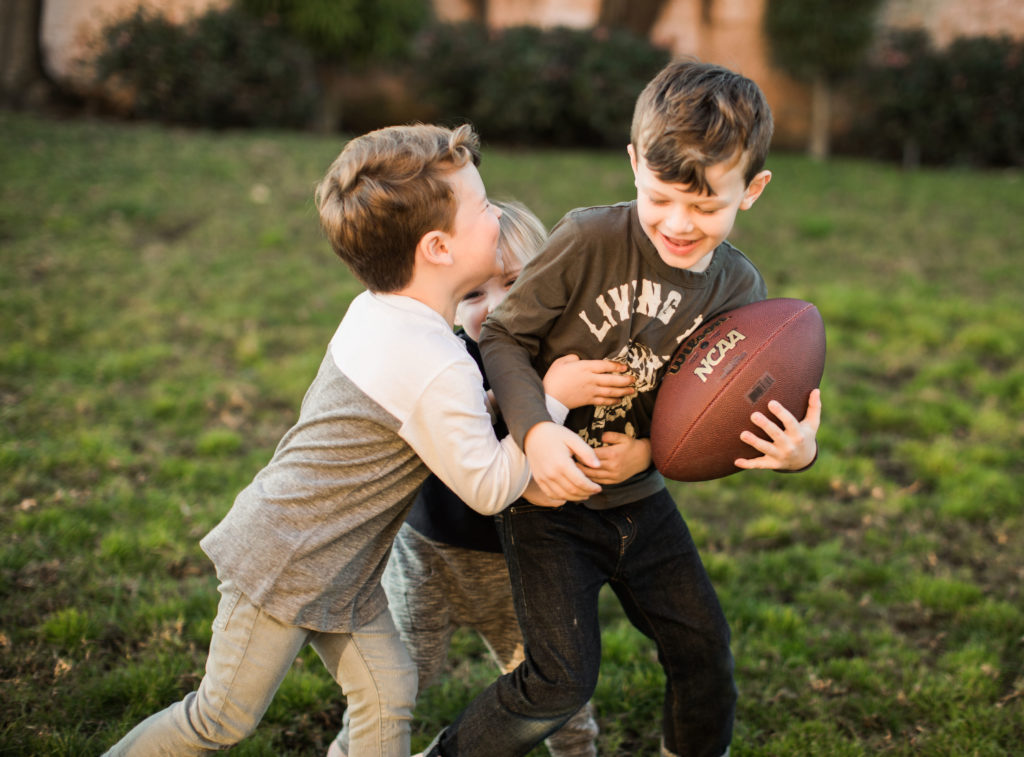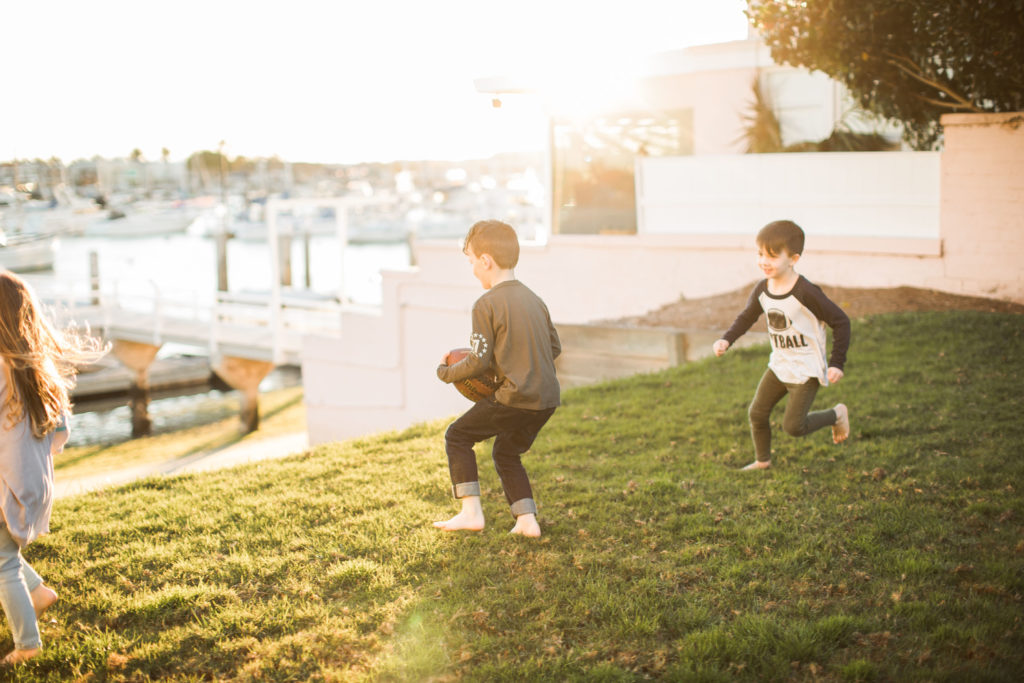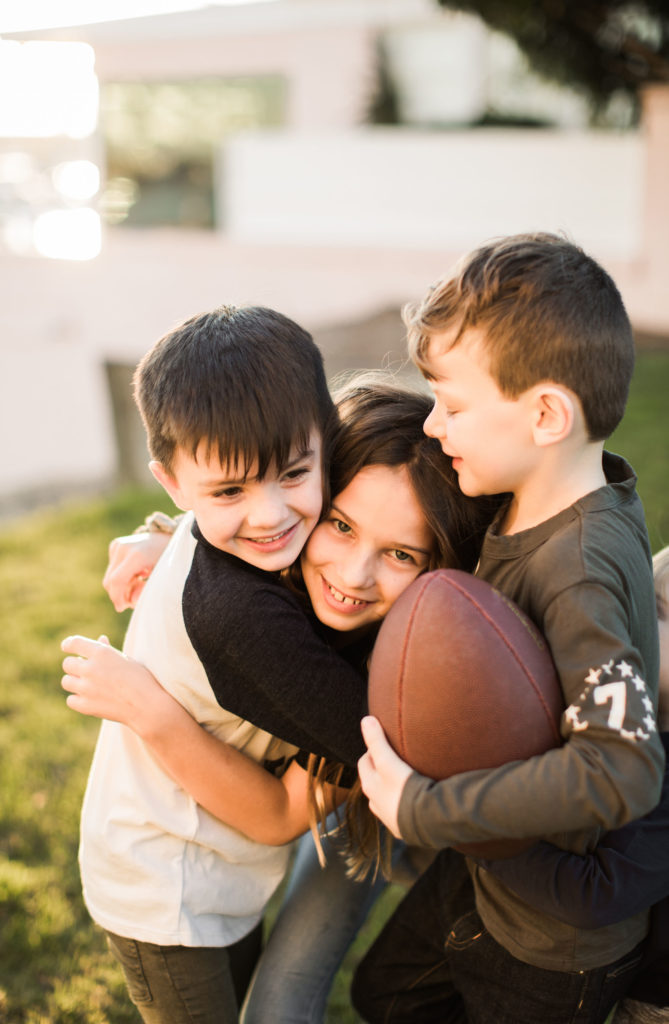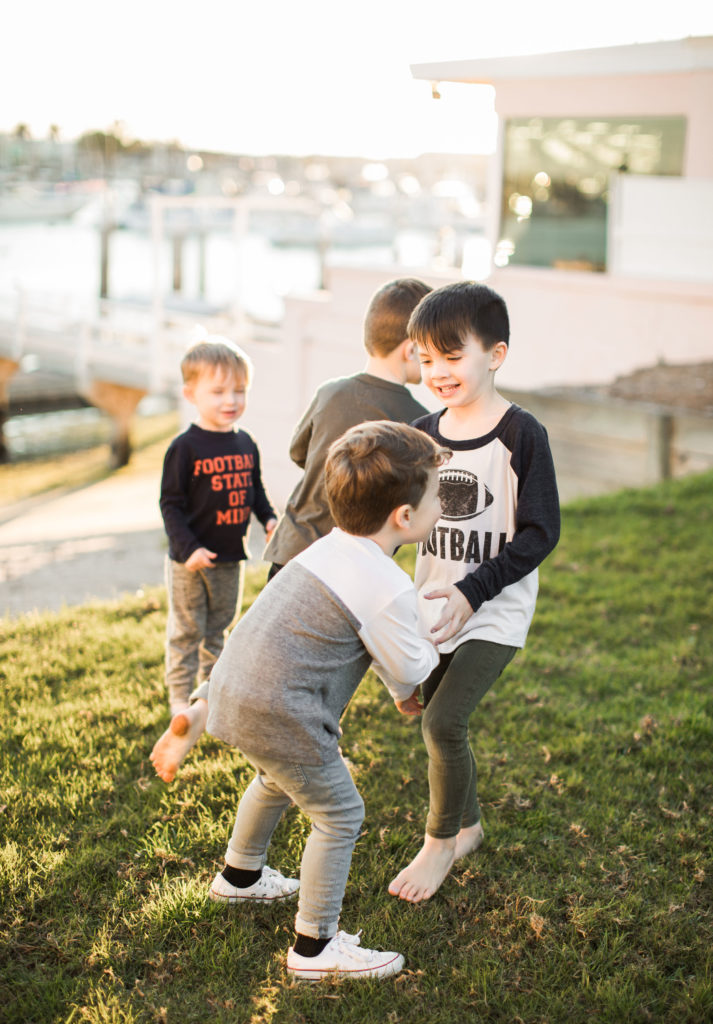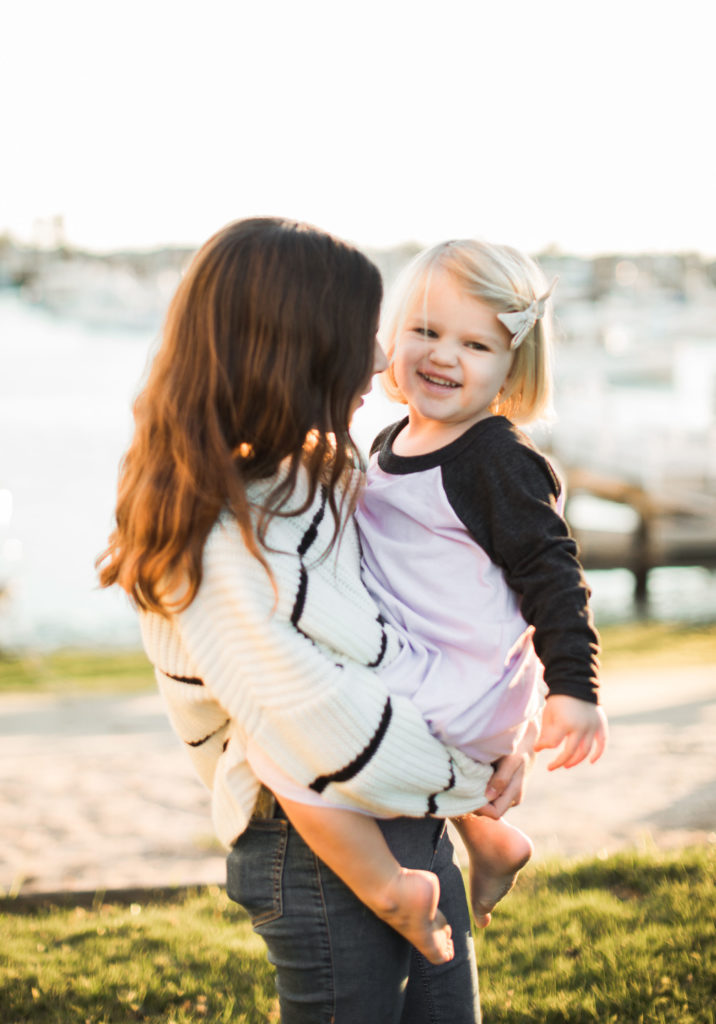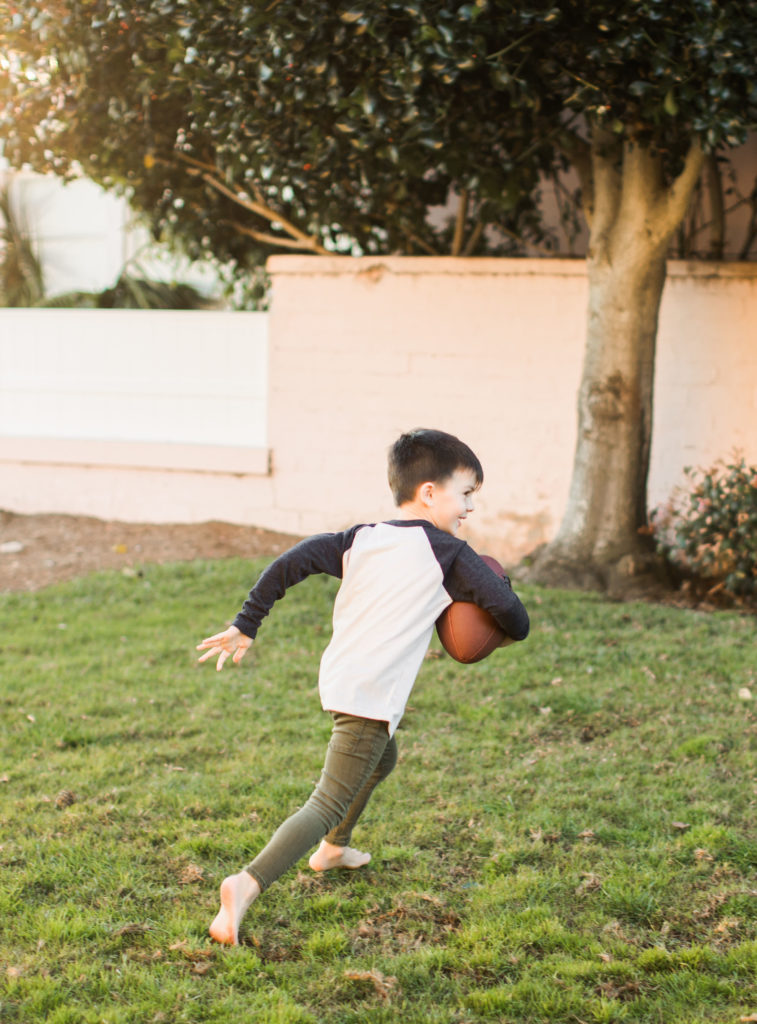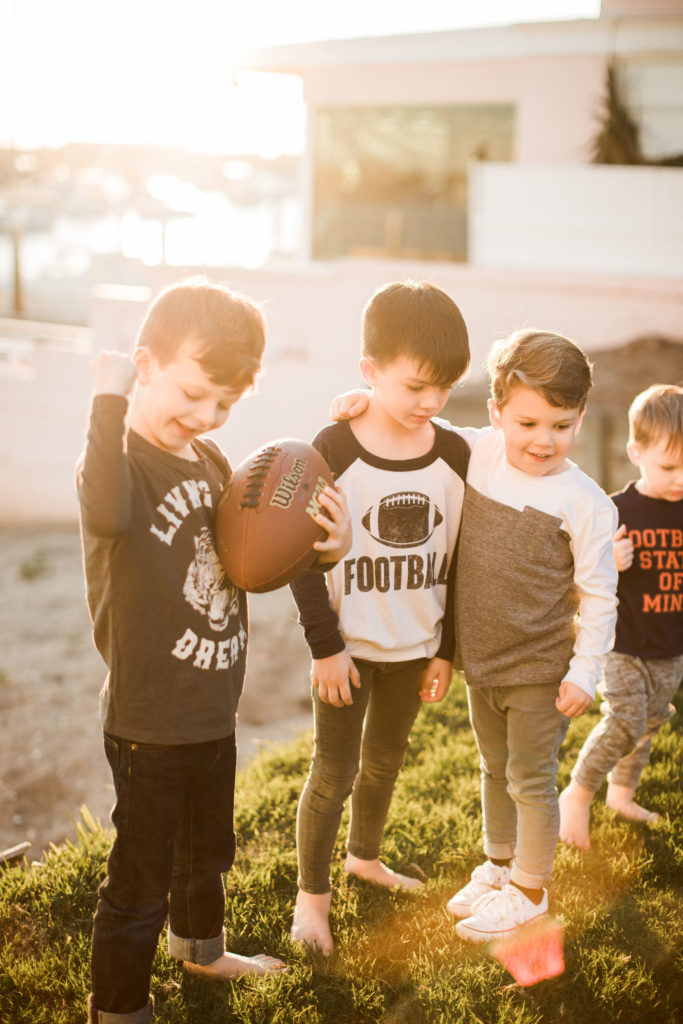 Love these family times and these memories!
Yes, these days are different with kids in tow, but we wouldn't have it any other way!!
xx
Jacquelyn