Have you ever met one of those families that is just so picture perfect, but not only that, they are the absolute sweetest people and you immediately want to be friends with them?!  Well that's how we feel about the Werner family, and lucky us we get to take a peek inside their gorgeous home today with our next home tour!!!  Chris and Courtney are friends of mine and my husband Nate and I have always admired how sweet and sincere they are and also how incredibly stylish their entire family is, so I'm super excited to share these lovely photos of their beautiful home with our readers.  There's a bit of a picture overload, but there was just so much goodness we had to post!!  Scroll down to read all about this amazing little family as told from the lovely Courtney, and see how they live in a space that's not only bright and pretty but also functional for littles.
All photos by Megan Welker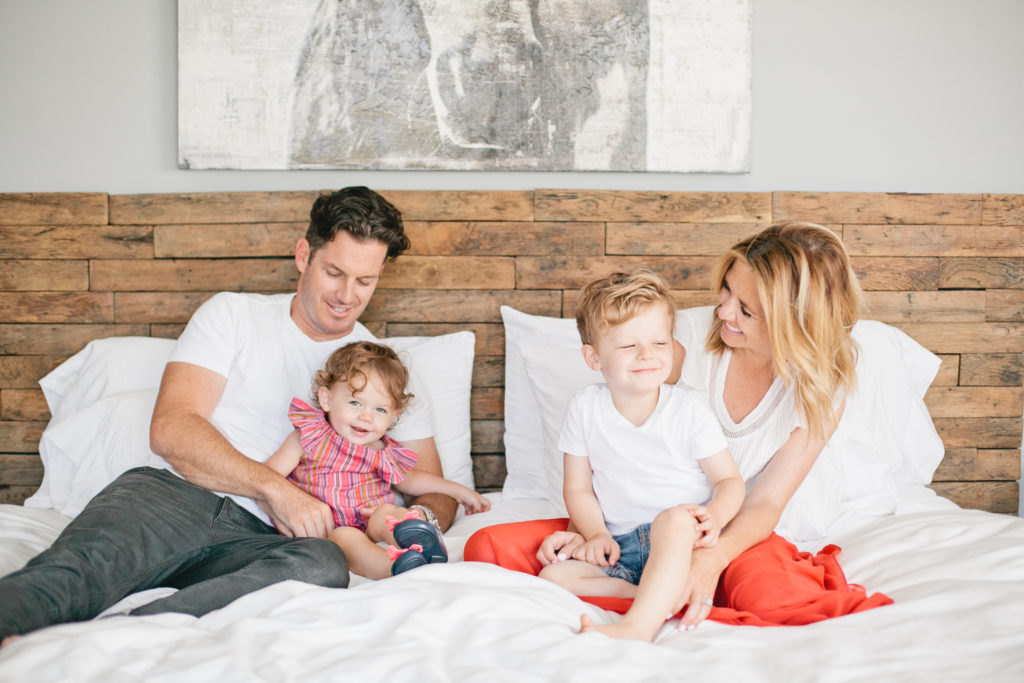 Tell us a little bit about you and your family….
My name is Courtney Werner and I'm a stay at home mom that's recently developed a crafting addiction. Before kids I was an equestrian for twenty-five years and I worked in the Action Sports industry for almost twelve. I married my lifelong crush (Chris Werner) almost six years ago. We fully restored an old barn for our wedding and built our home while we were engaged. Talk about testing your relationship out! Chris is a fantastic husband and even better father to our kiddos. He hangs the moon in our children's eyes and he's my partner in crime. Henley is a walking, talking, beating heart. Cautious, smart, hilarious and the sweetest of big brothers! He's passionate about music, a darn good painter and he loves to tend to our miniature herb garden. My goal for Motherhood is to raise kids that are kind and thoughtful humans and I was lucky enough to be handed a premade version. He's a crowd favorite! Oh Harlow! She's perfectly independent, confident, curious and extremely cheeky! She's the perfect combination of trash trucks and tap shoes! Her bouncy curls and enormous personality are breathtaking! 'Birdie' is my built in best friend and she will for sure be a mountain mover one day.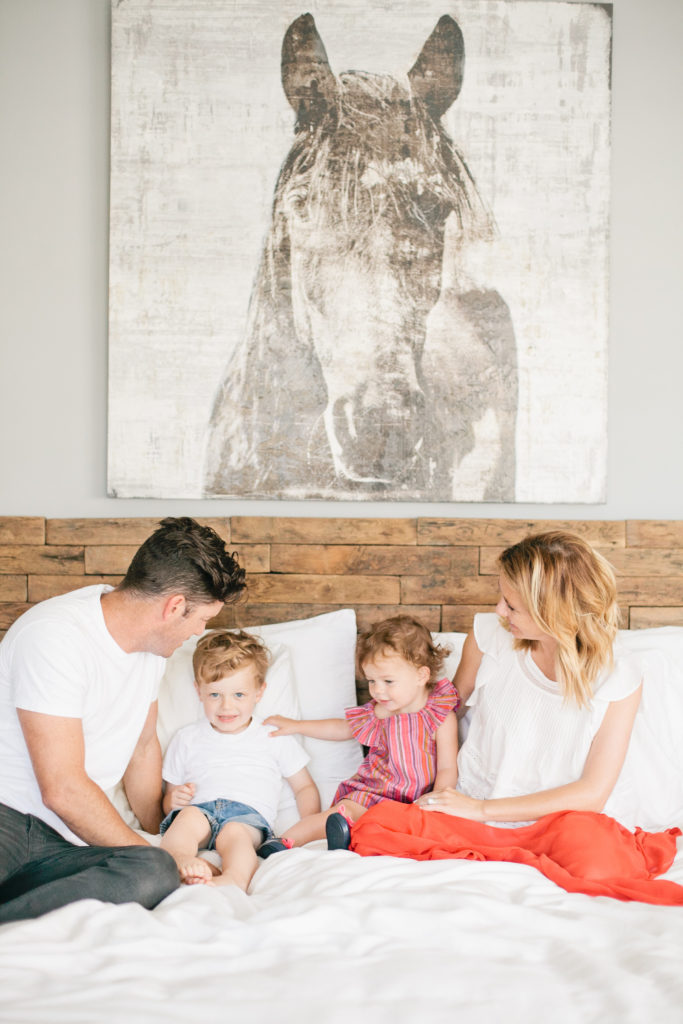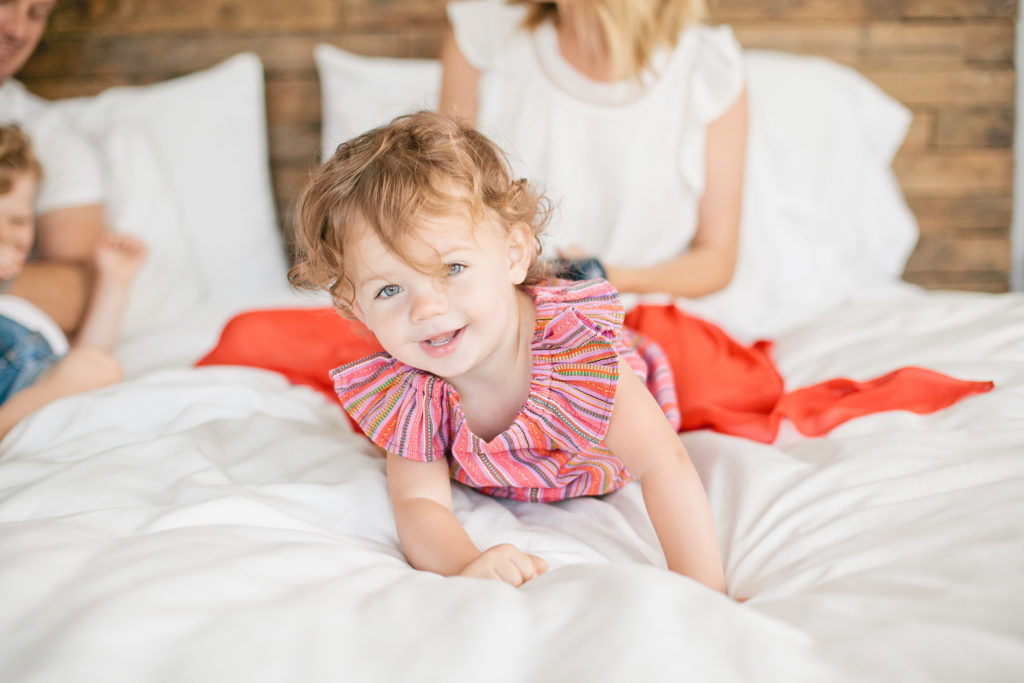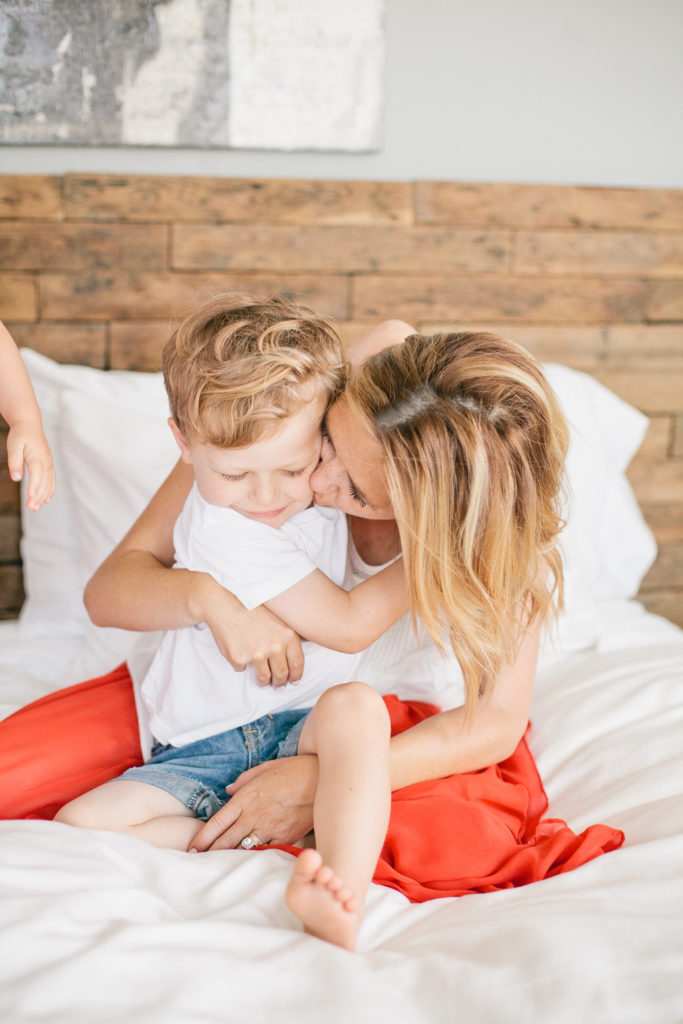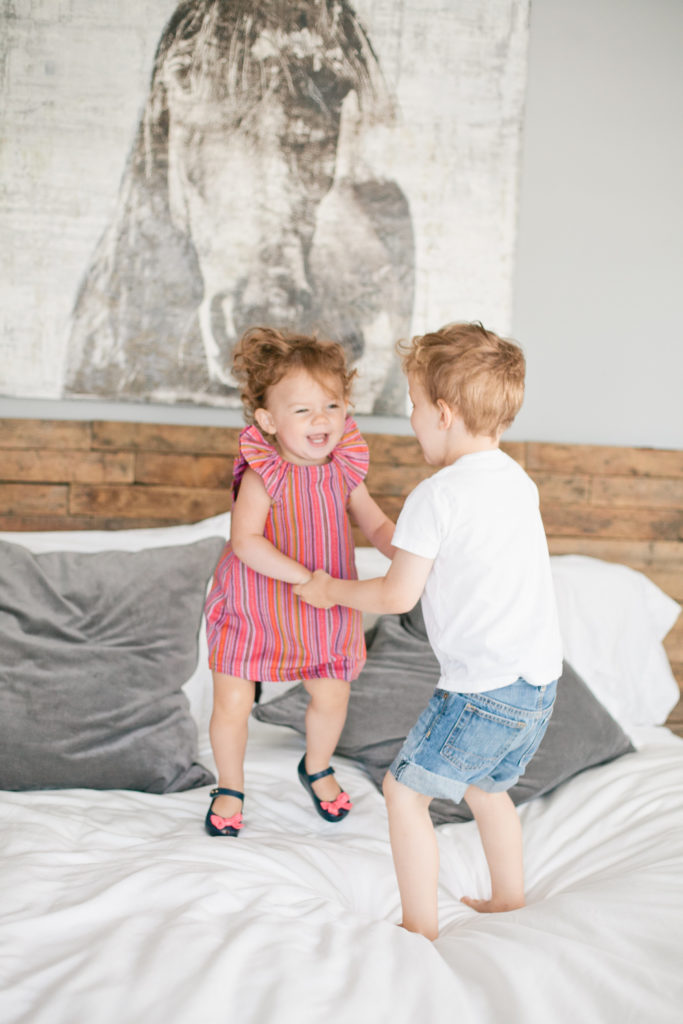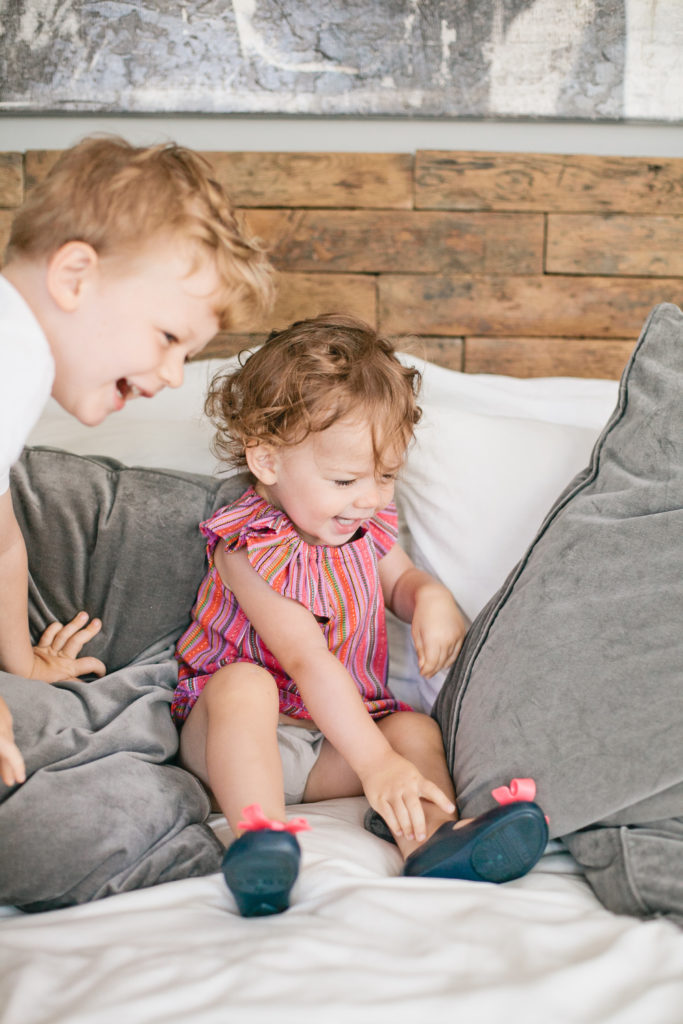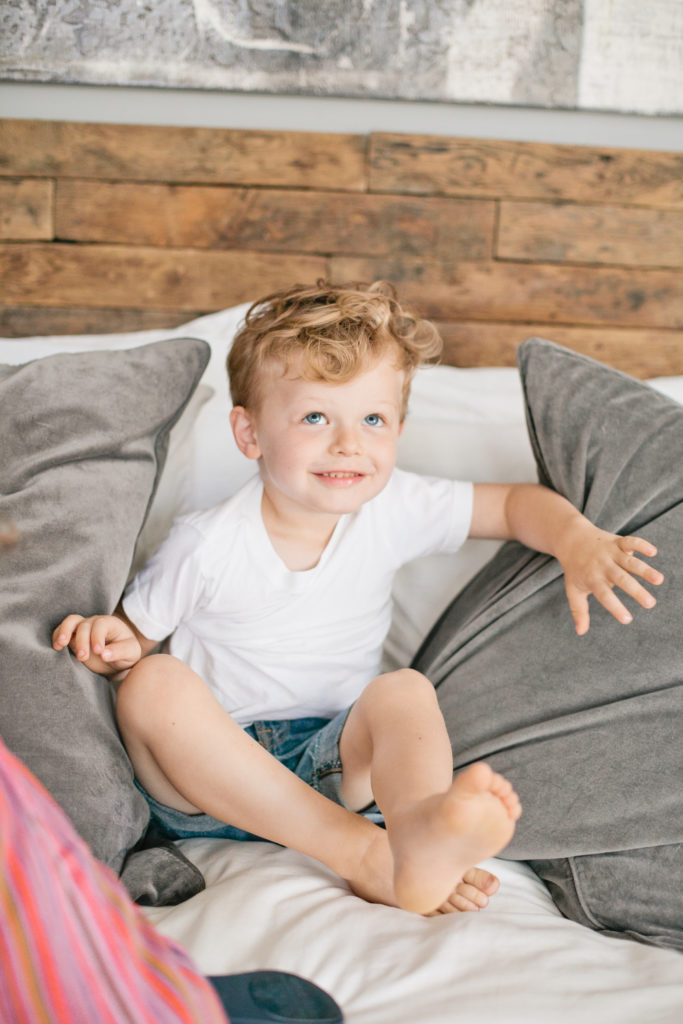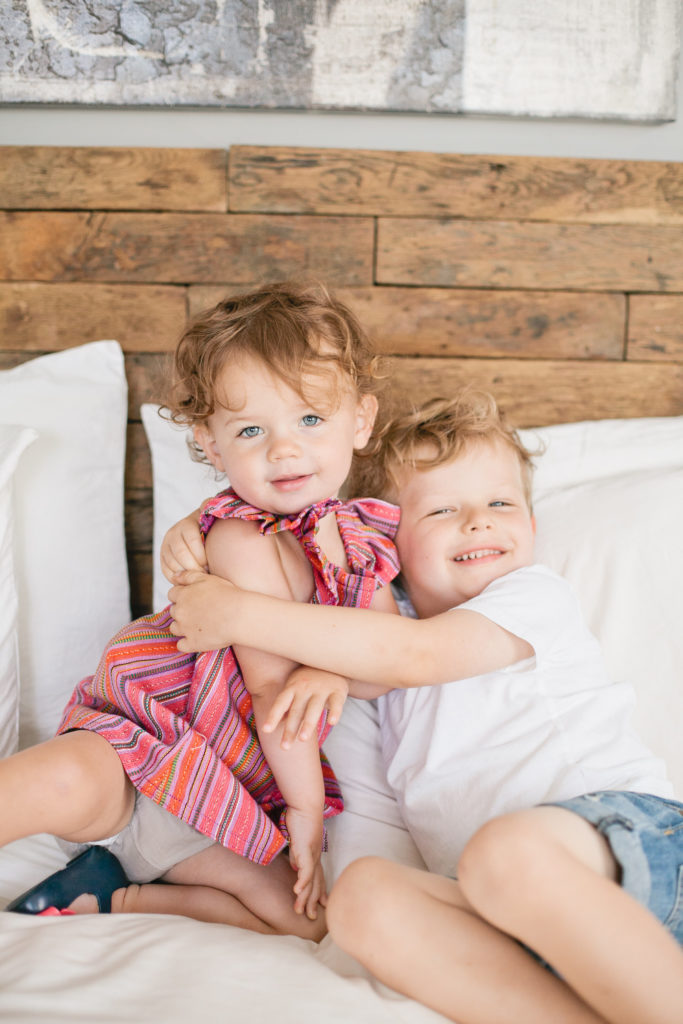 Where is your home located and what is your favorite part about where you live? 
We live on Lido Isle in Newport Beach. I love this dreamy little island because it really forces us to get out and live. Our yard is well let's say 'intimate' so we spend most of our days at the little beach down the street or at one of the many parks. On the weekends we love to pour a glass of wine and walk to dinner or take a Duffy ride around the bay. We're blessed with phenomenal neighbors and a constant motivation to take advantage of our surroundings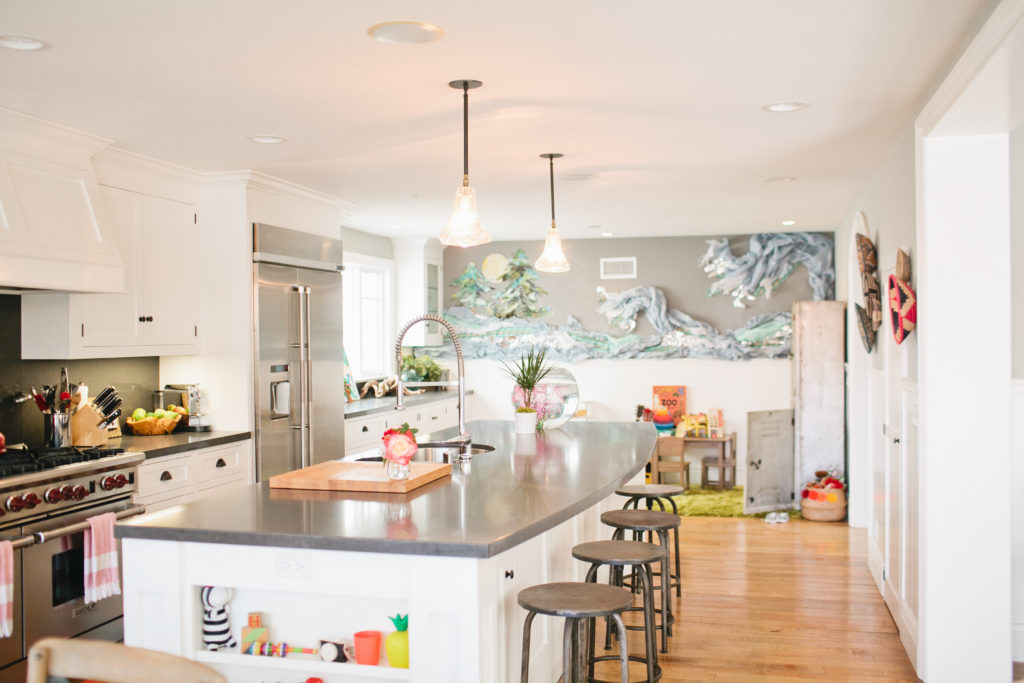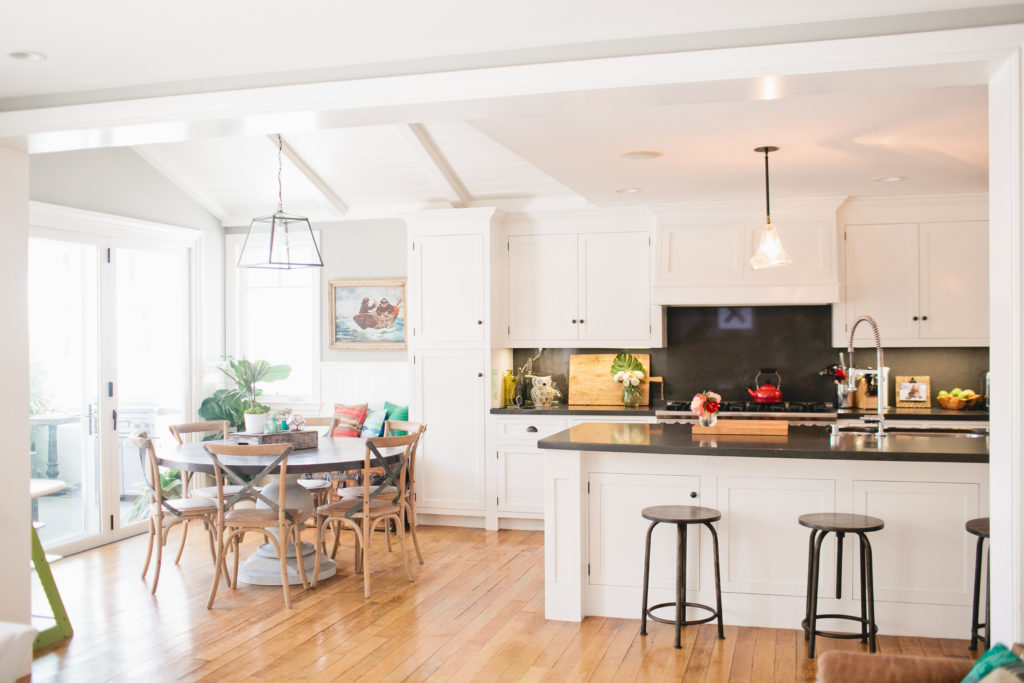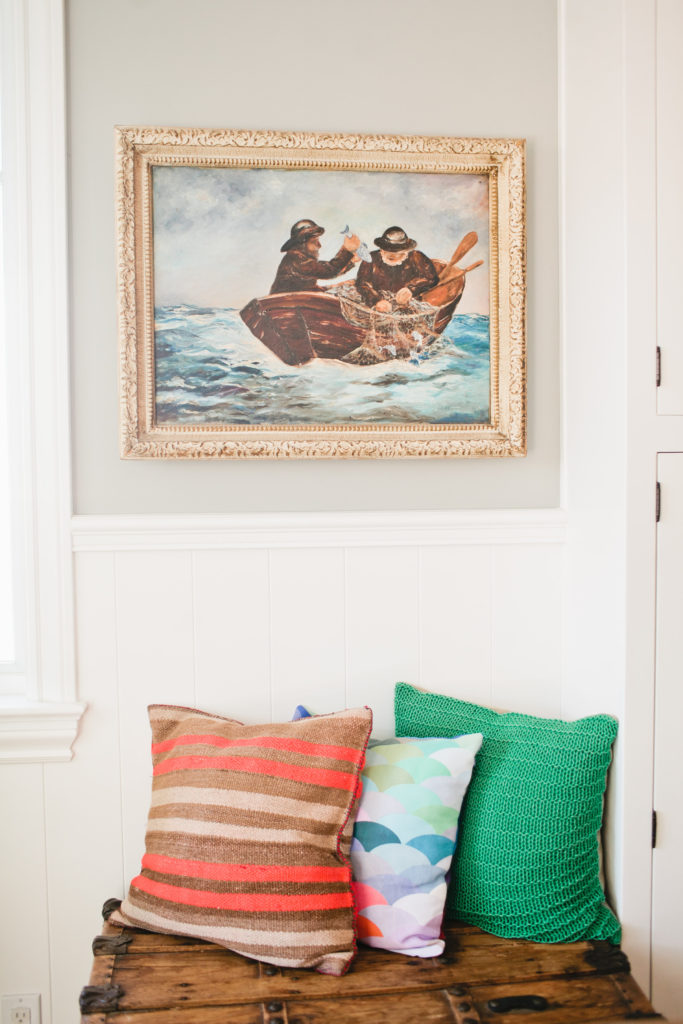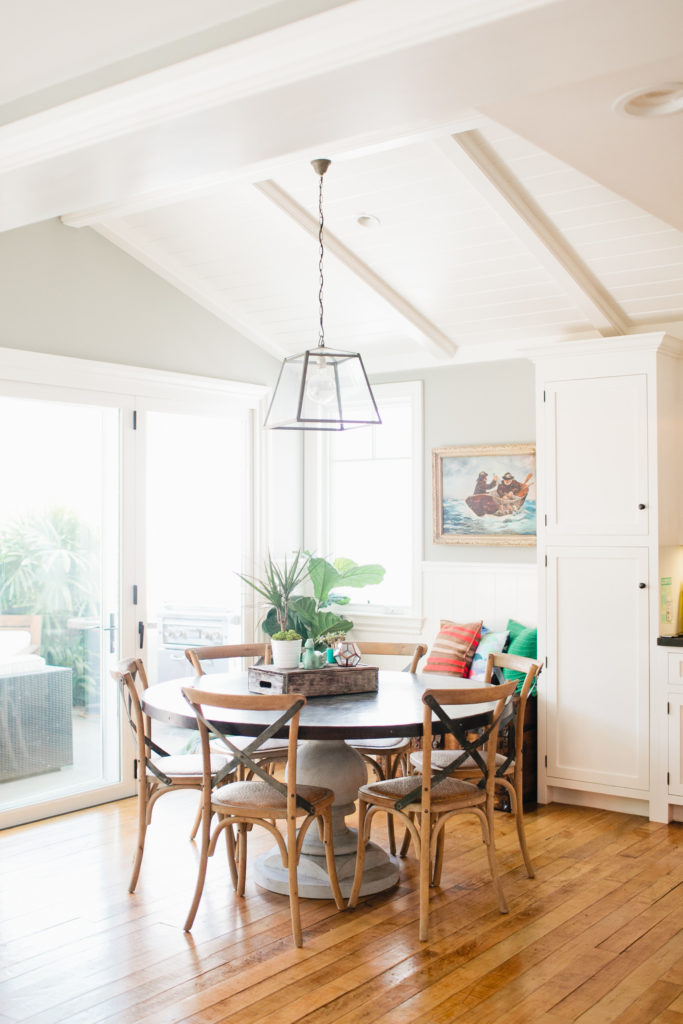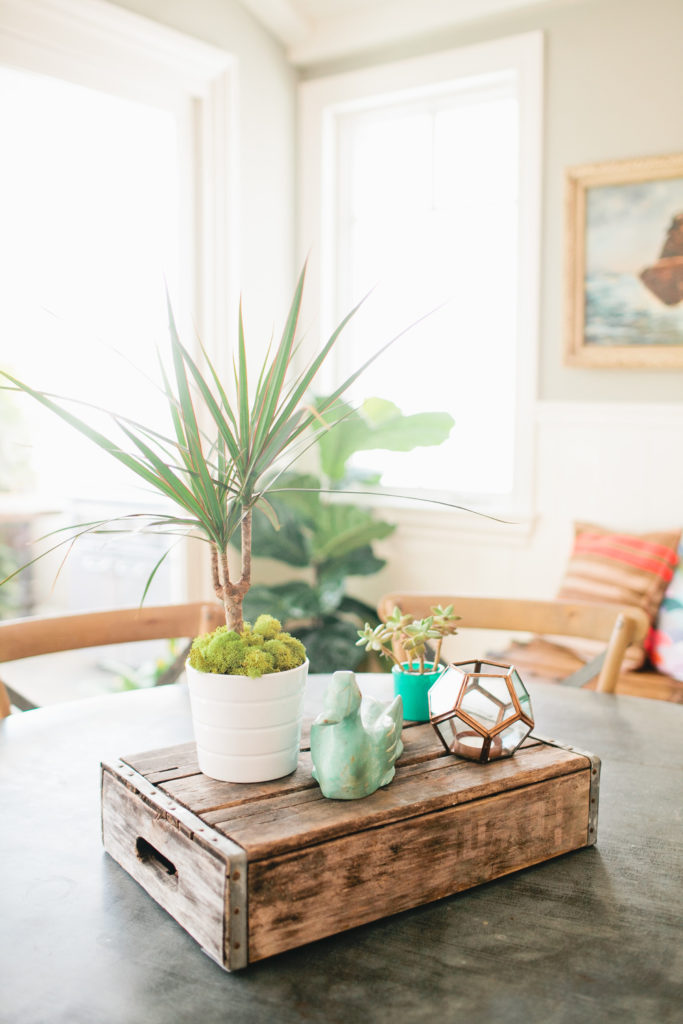 What inspired you when decorating your home? 
I never really had a grand plan when it came to the inspiration behind decorating our house. Furnishing a home is a very expensive sport so we built our inspiration around key pieces we already owned and pieces that we dream to own one day. I was definitely shooting for a bright space that really tells our story when people walk in. I love a home with character and stories to tell.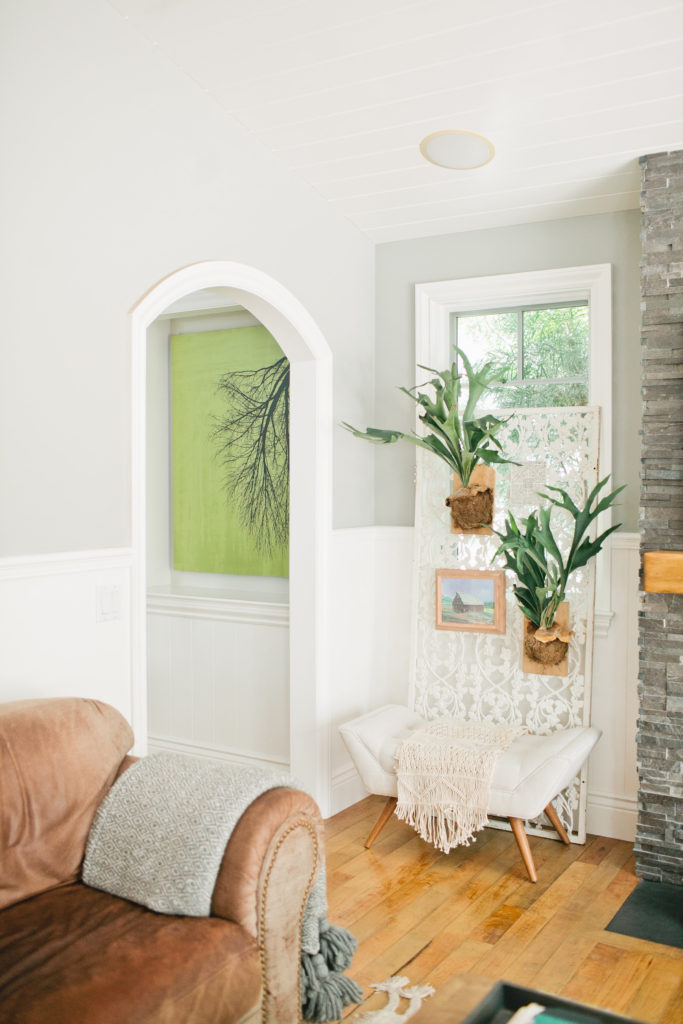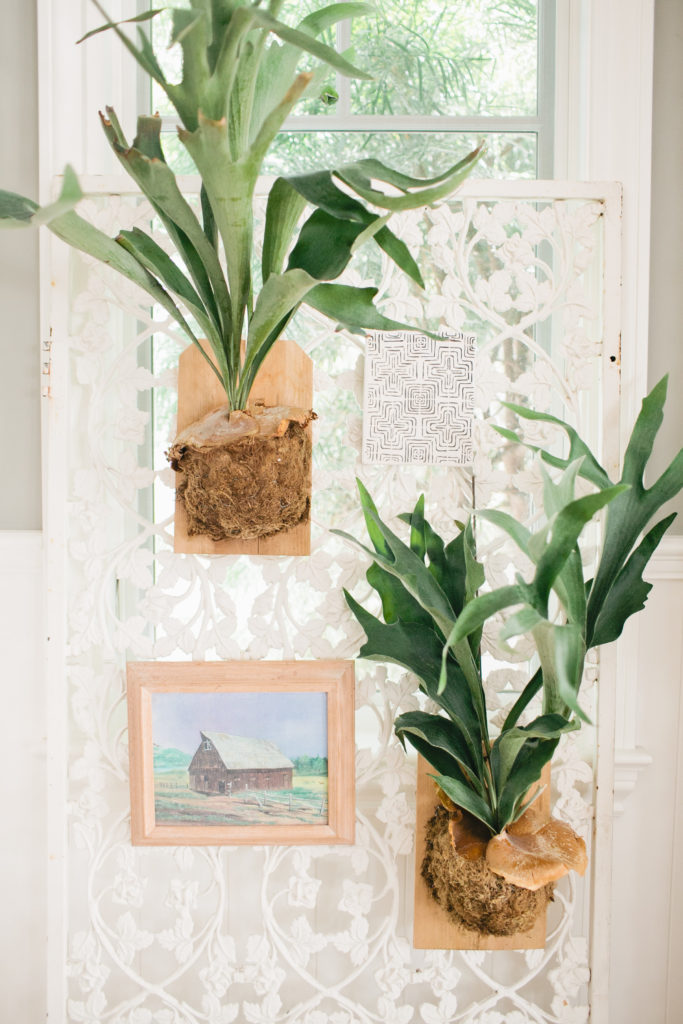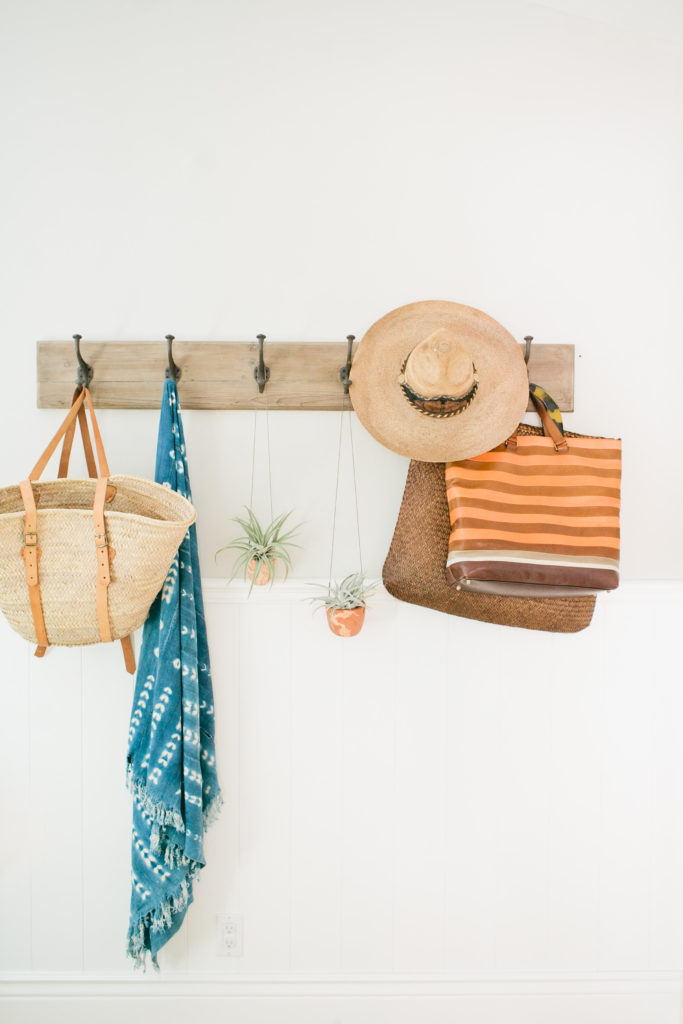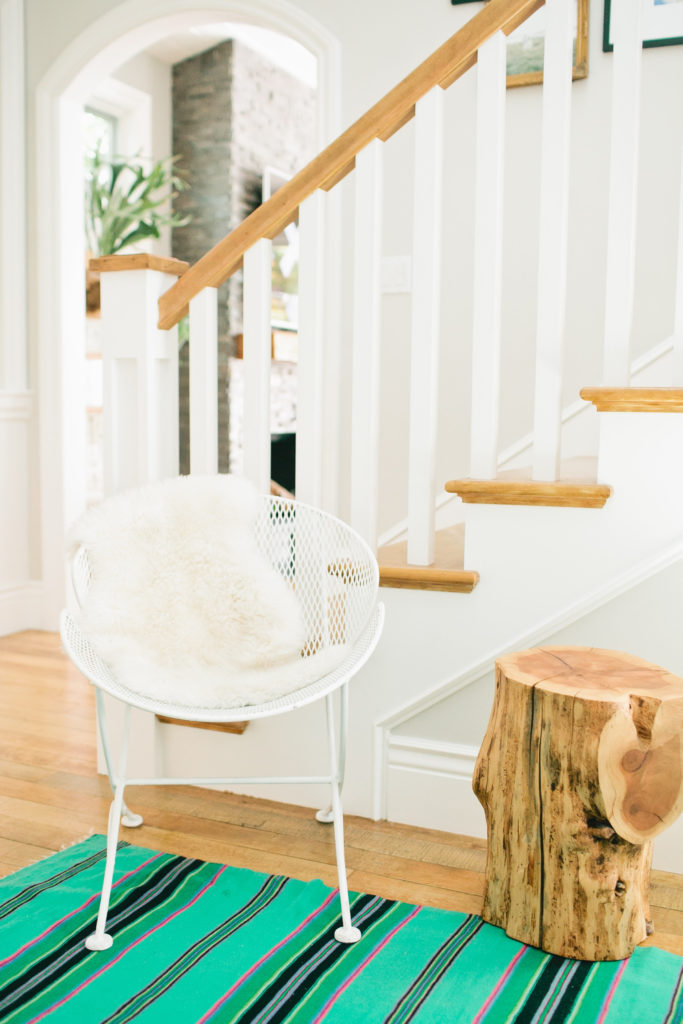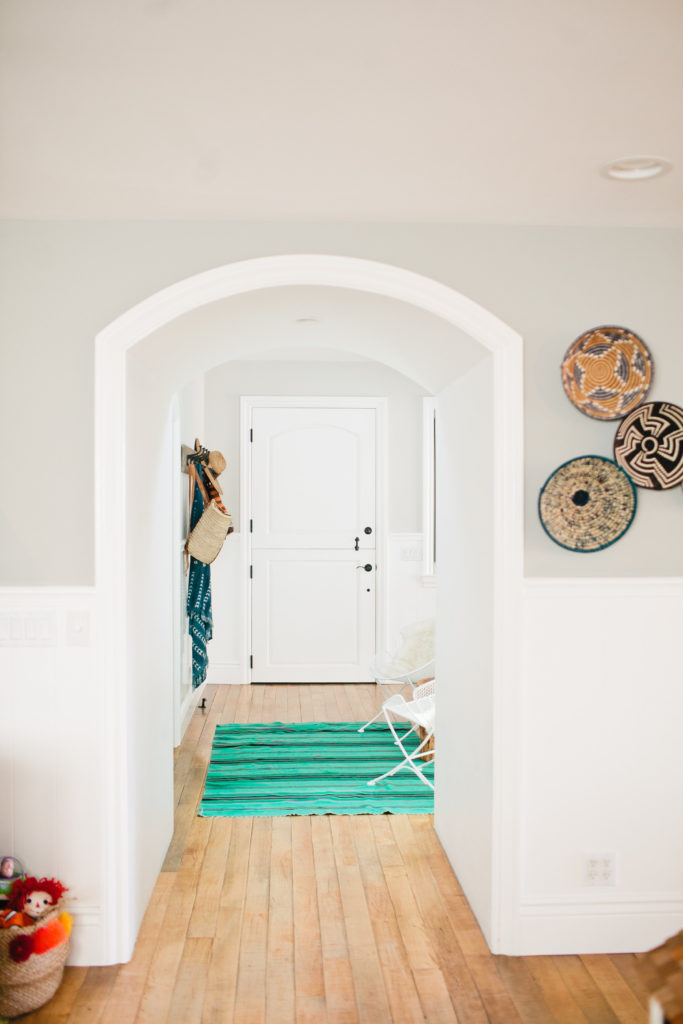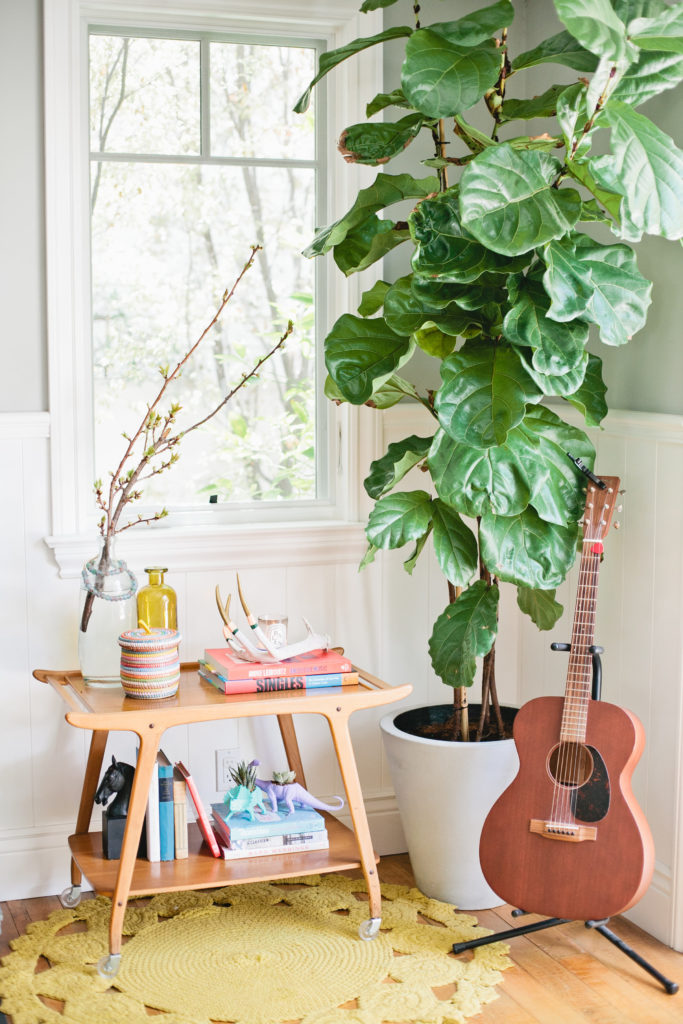 We love the vibe of your home and how you make it look so effortless with your style, what is your secret?
I feel like our home is eclectic and not 'over designed', which to me makes it calming and laid back. I always tell people to look around and use the items you already own. Take the cover off your olds books to add some color to your coffee table. Frame a painting that your toddler made to fill a blank wall. Paint the firewood that just sits in your fireplace to add a little flair. The less you have to spend the more creative you will be.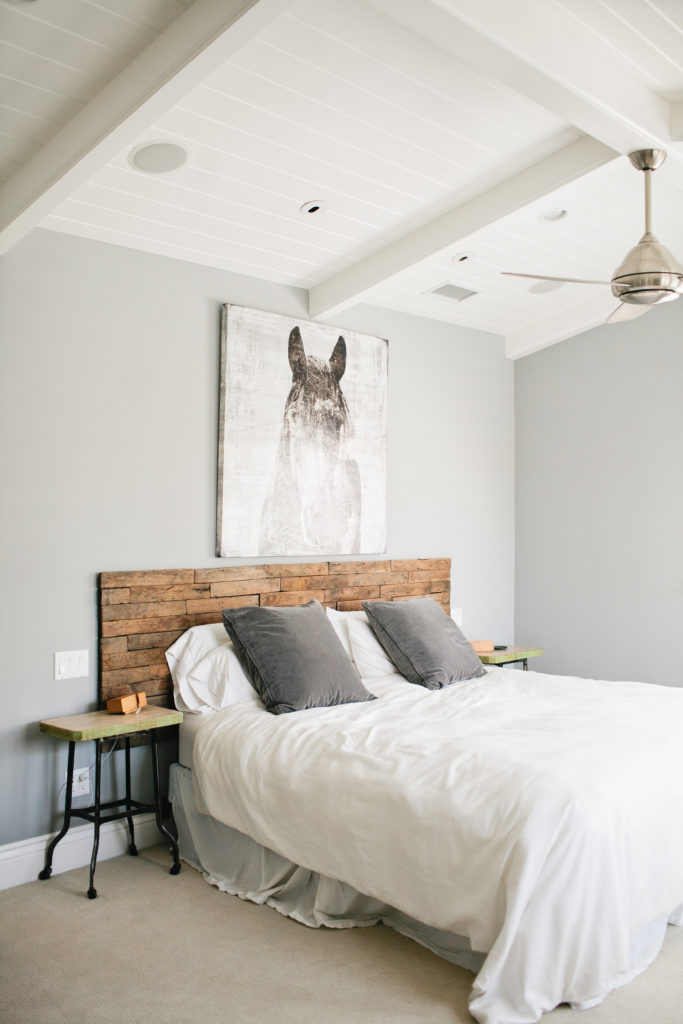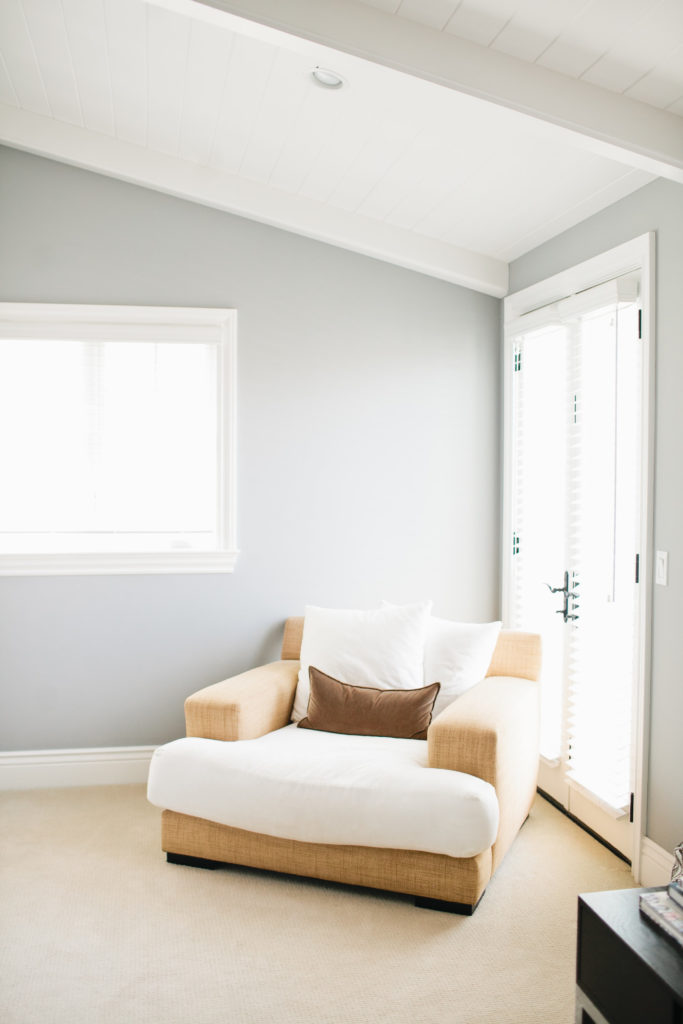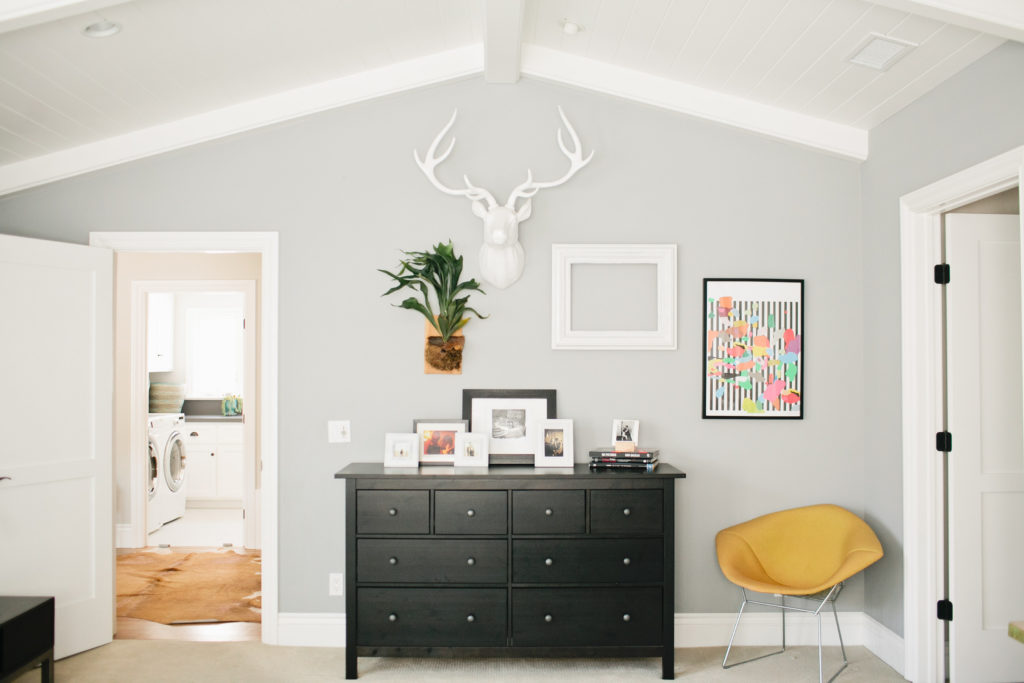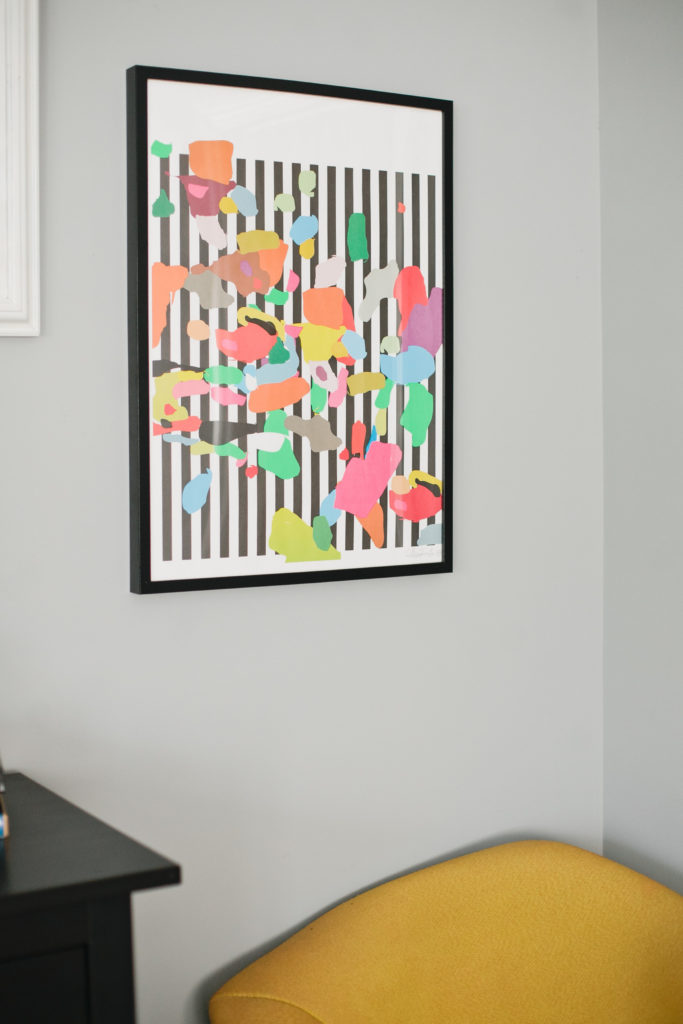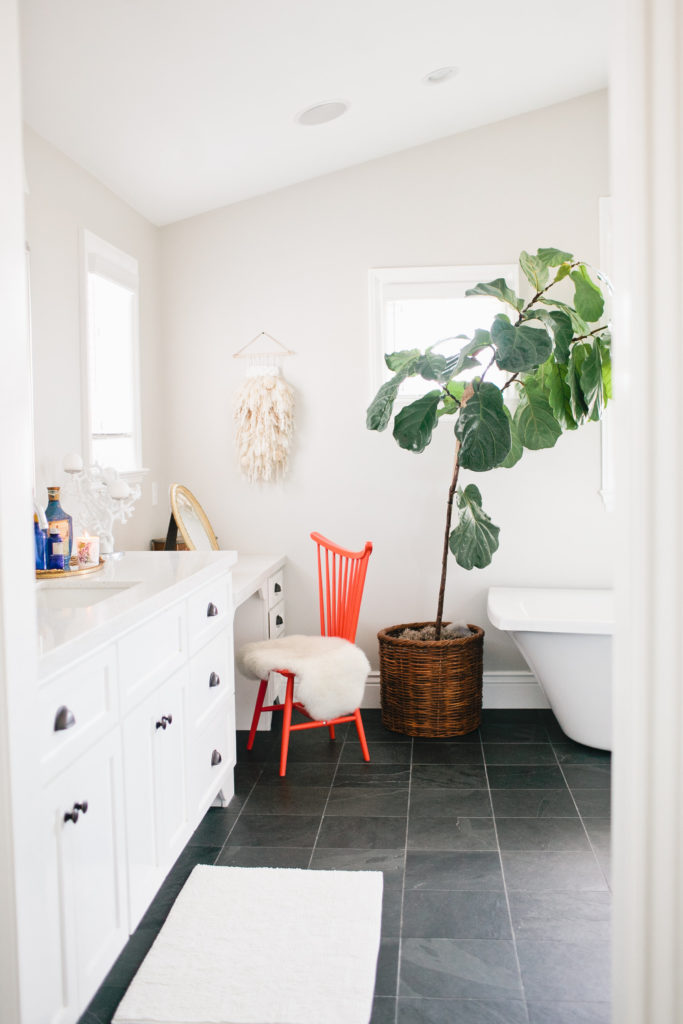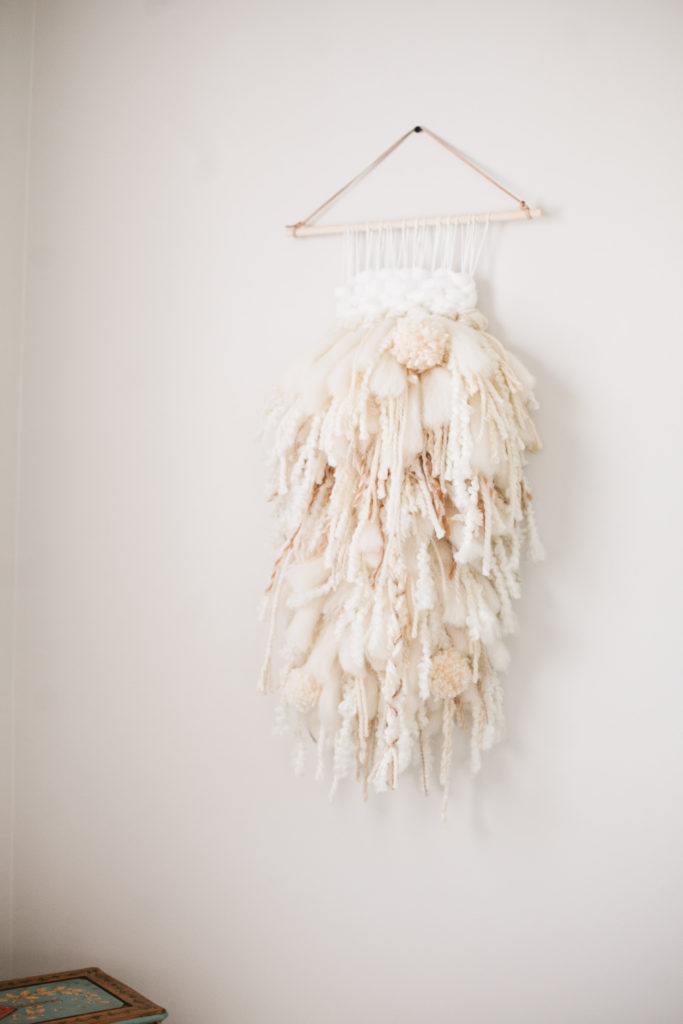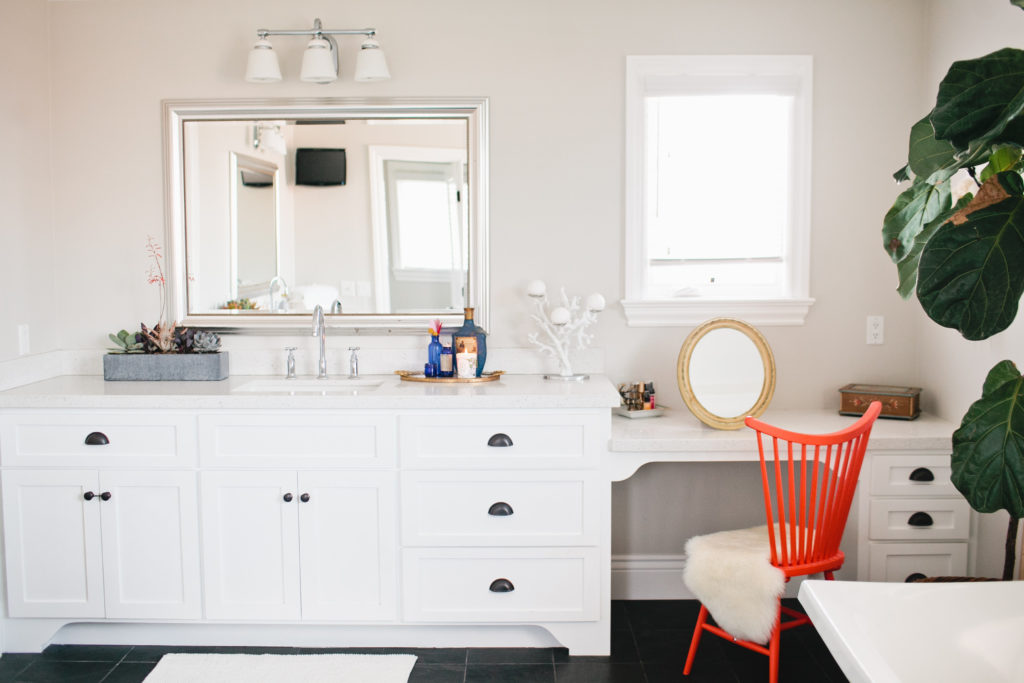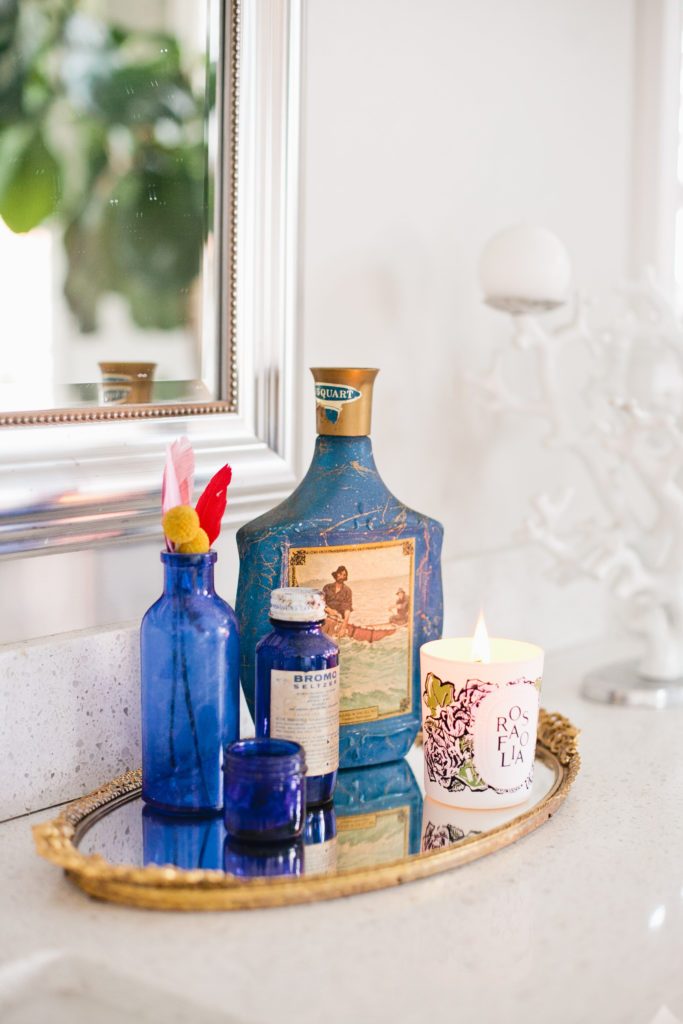 What was your approach to decorating your kids rooms?
Henley's room was a really fun passion project! We spent months attacking antique shops and garage sales to make our 'camp' vision come to life. I hoped to create a space that he could just escape to and let his little imagination run wild and I really think we nailed it!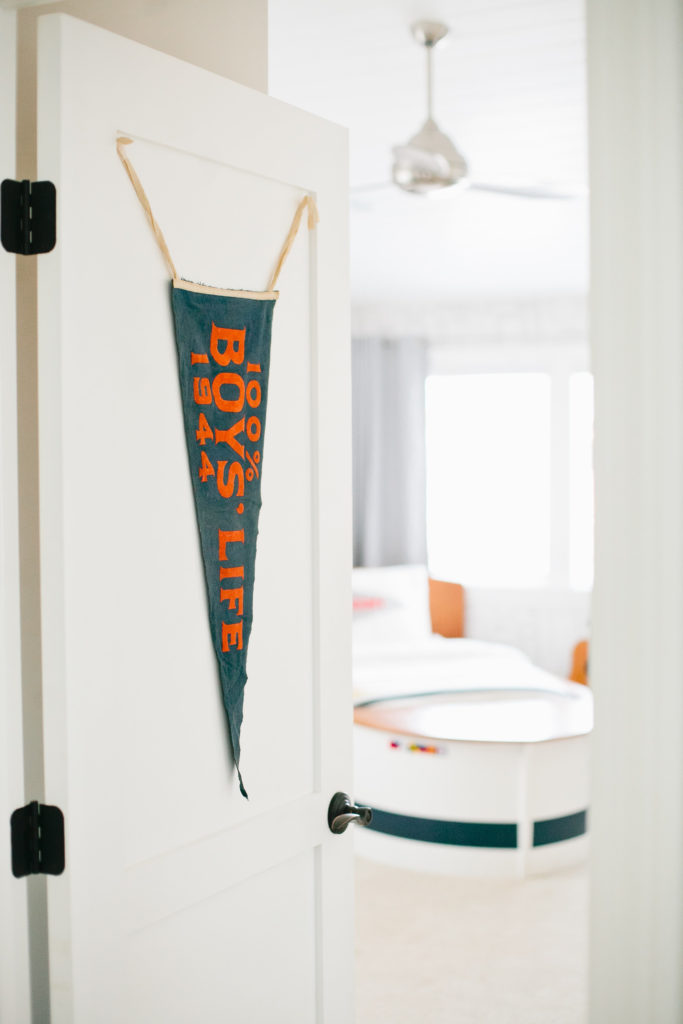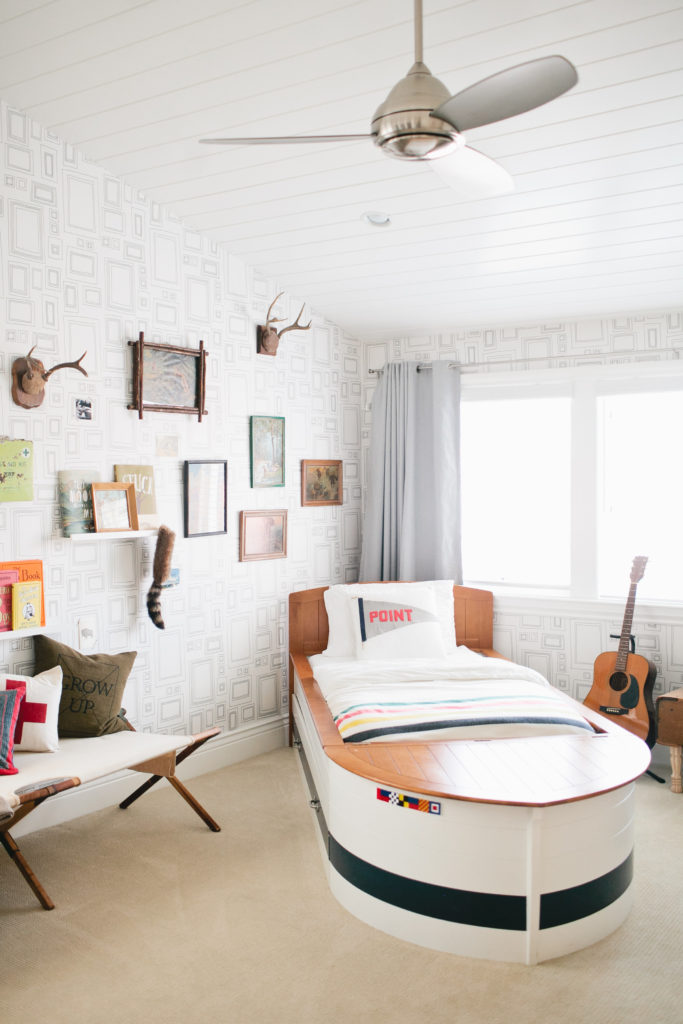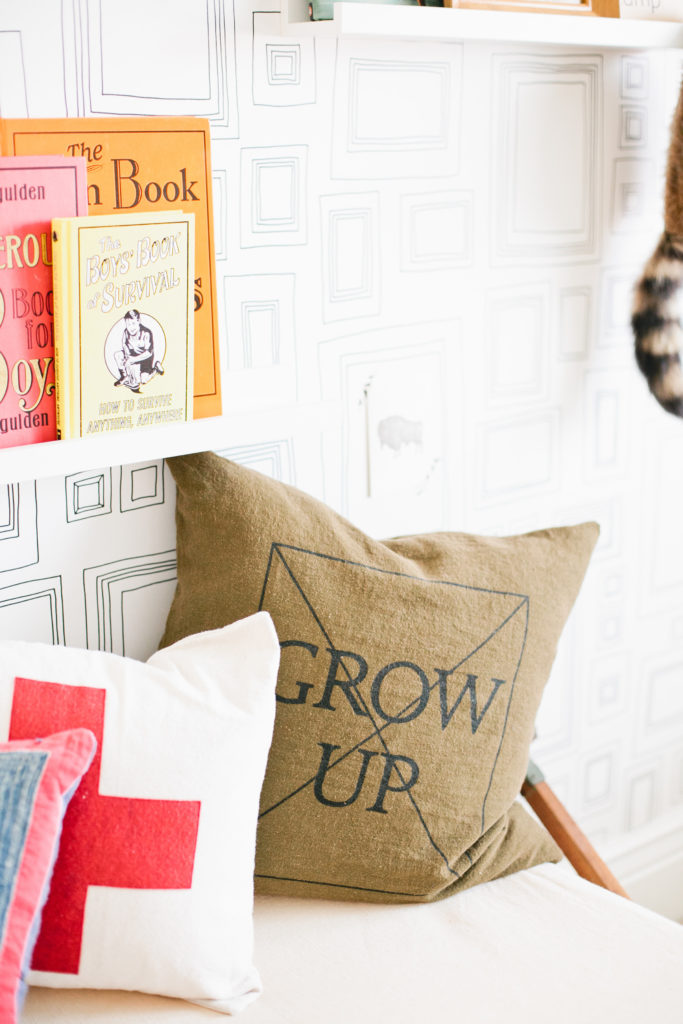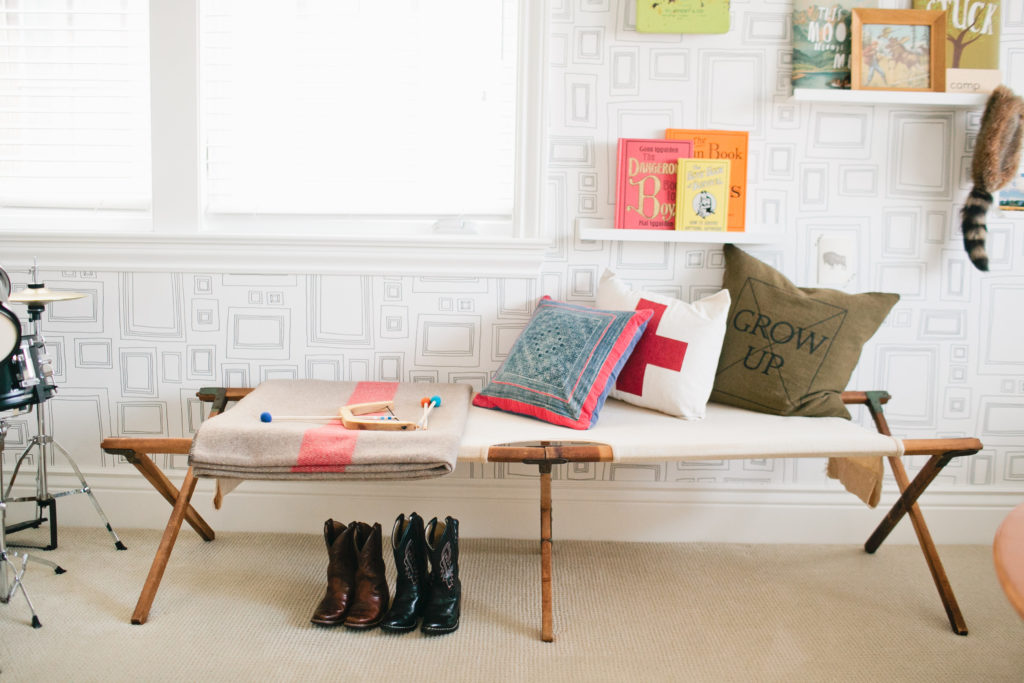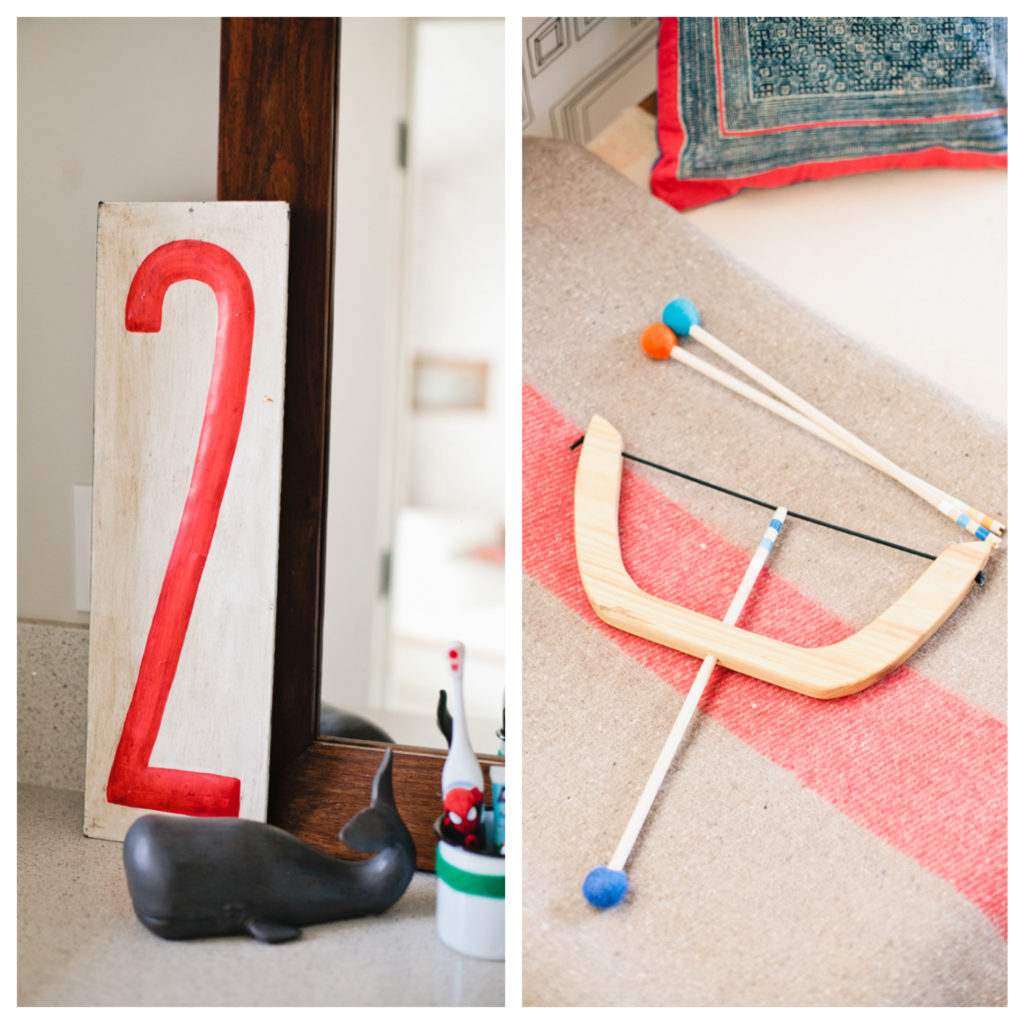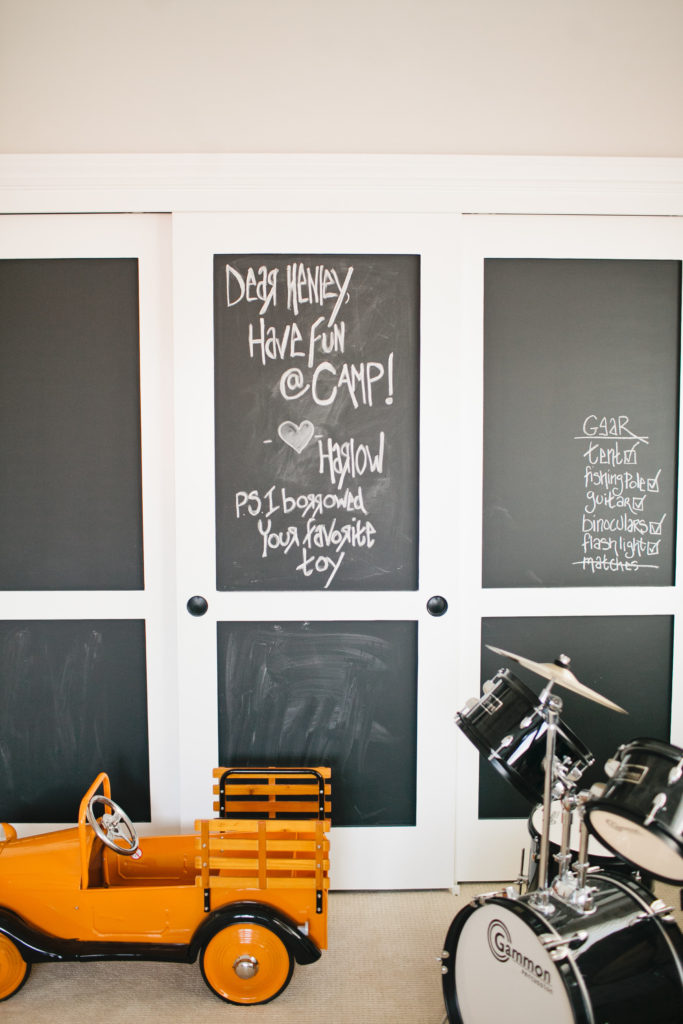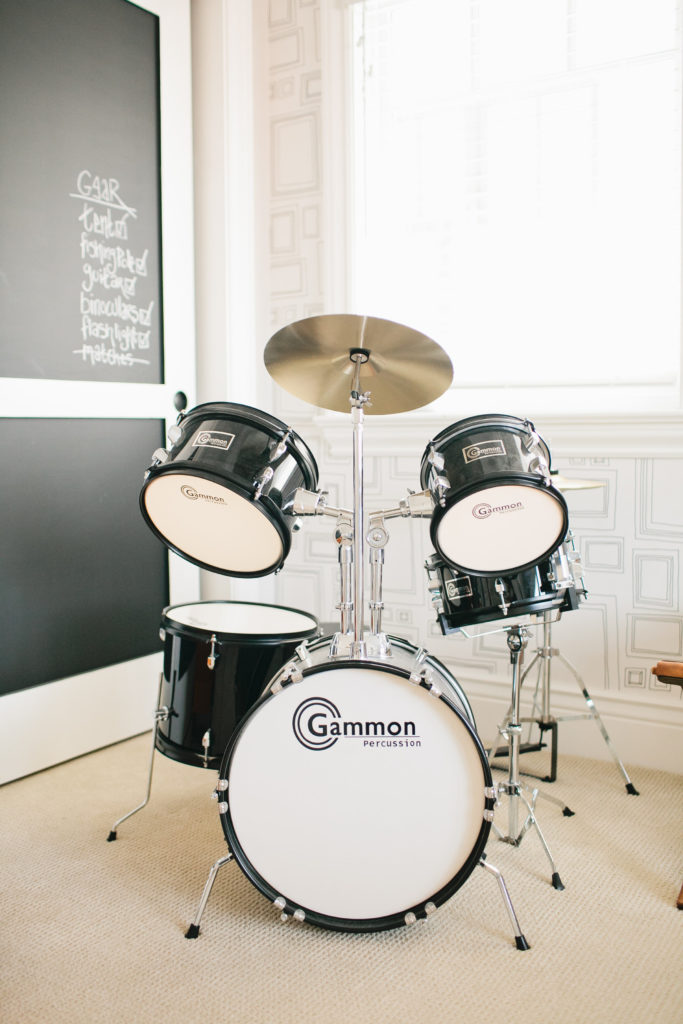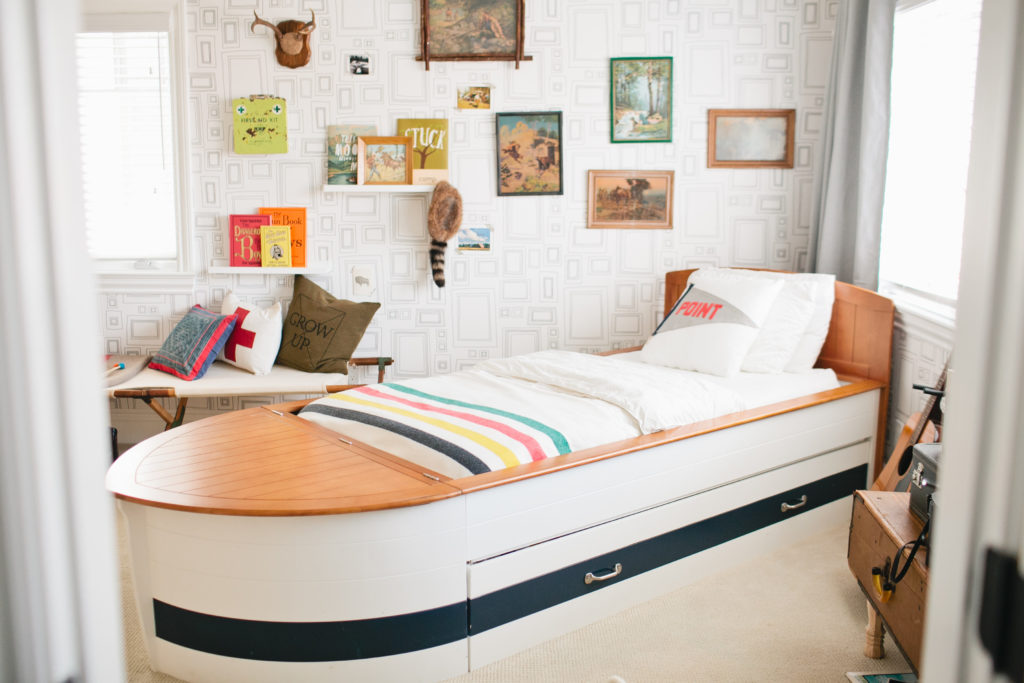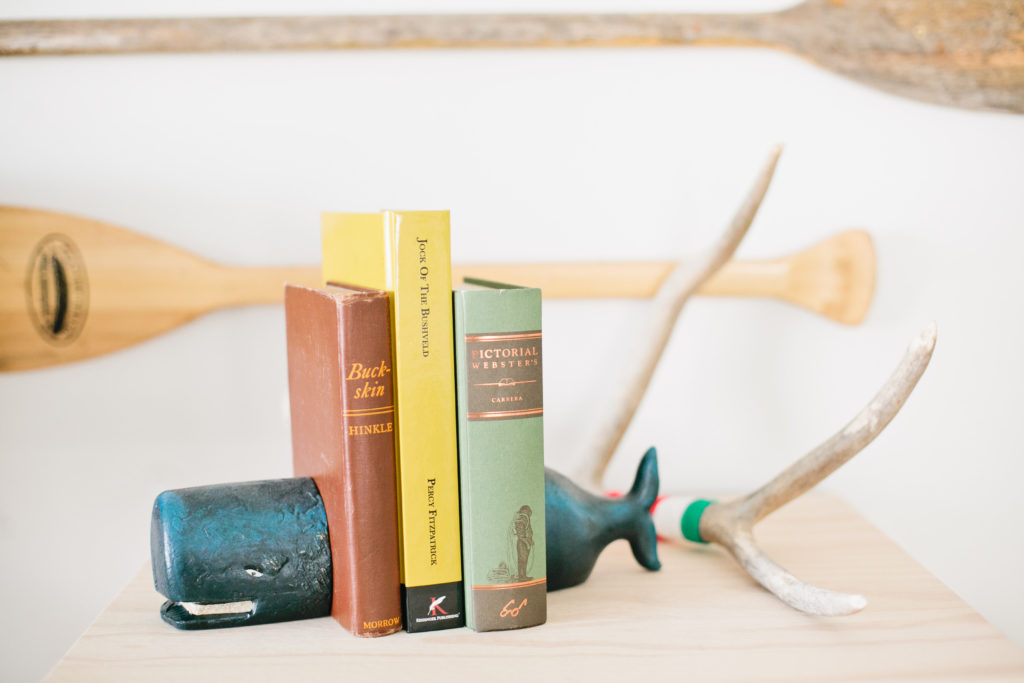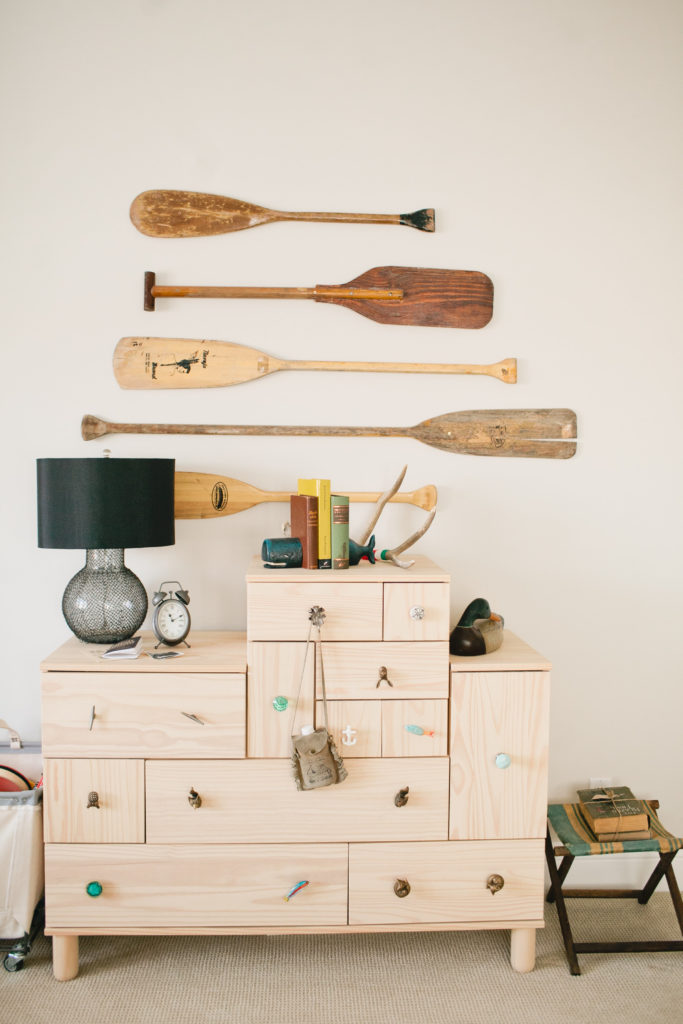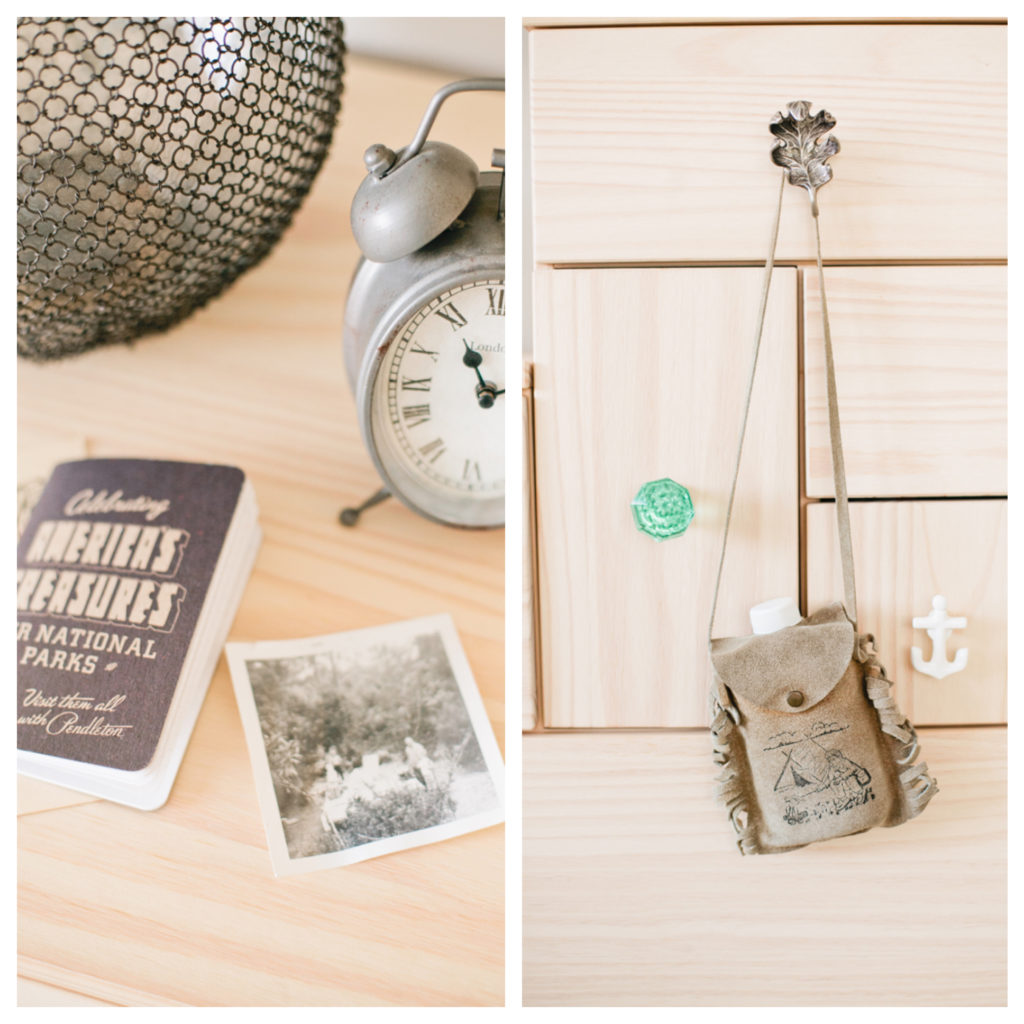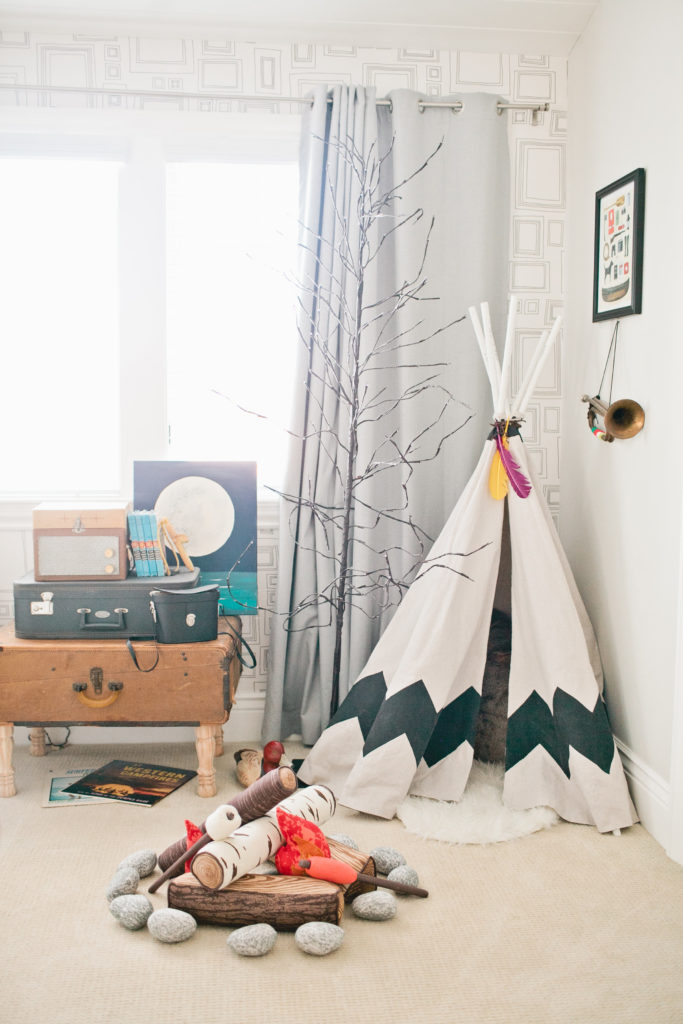 I was born to be a boy mom so the thought of designing a girl's room was terrifying! The wallpaper was originally hung for Henley's nursery and it was just too darn spectacular to take down so I worked around it. Since Henley was escaping to a campsite I figured Harlow should escape to Palm Springs! Bright pops of color and a couple flamingos completed her space easily!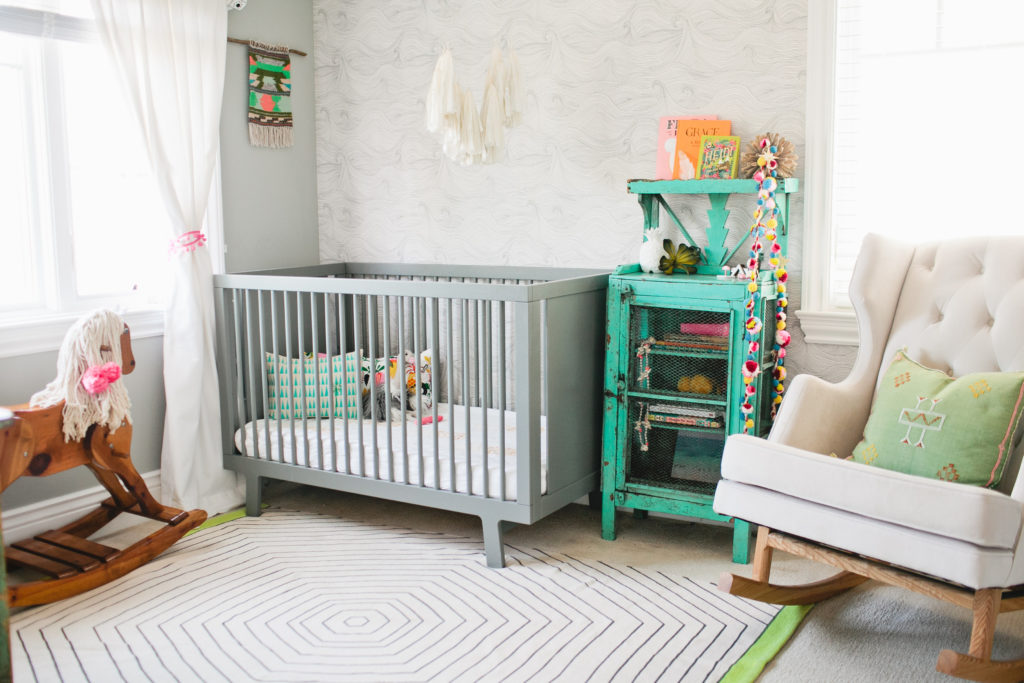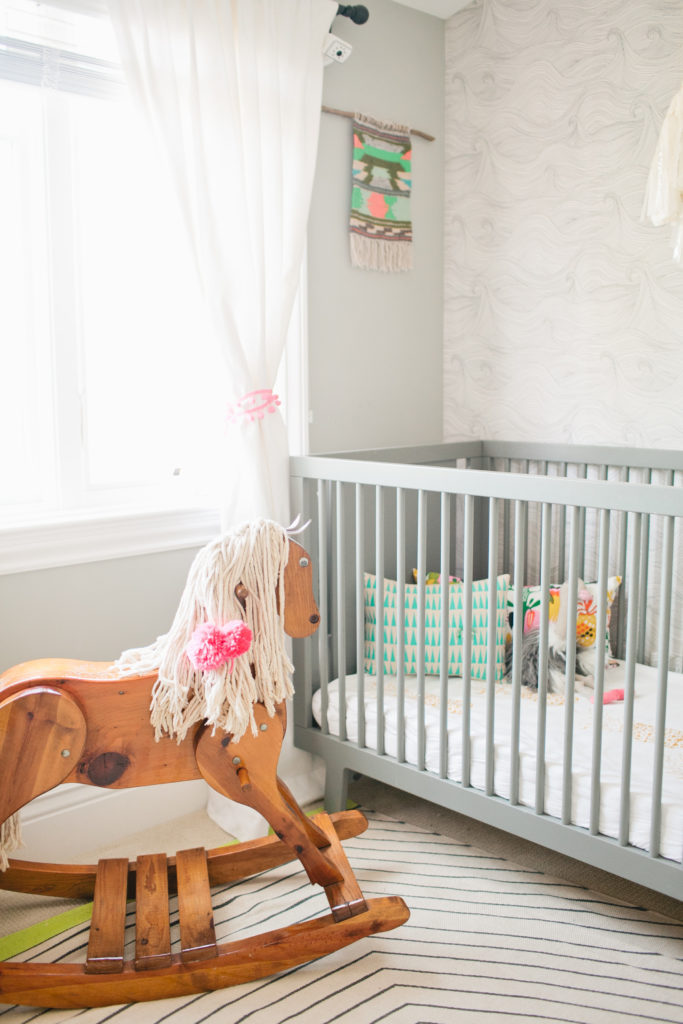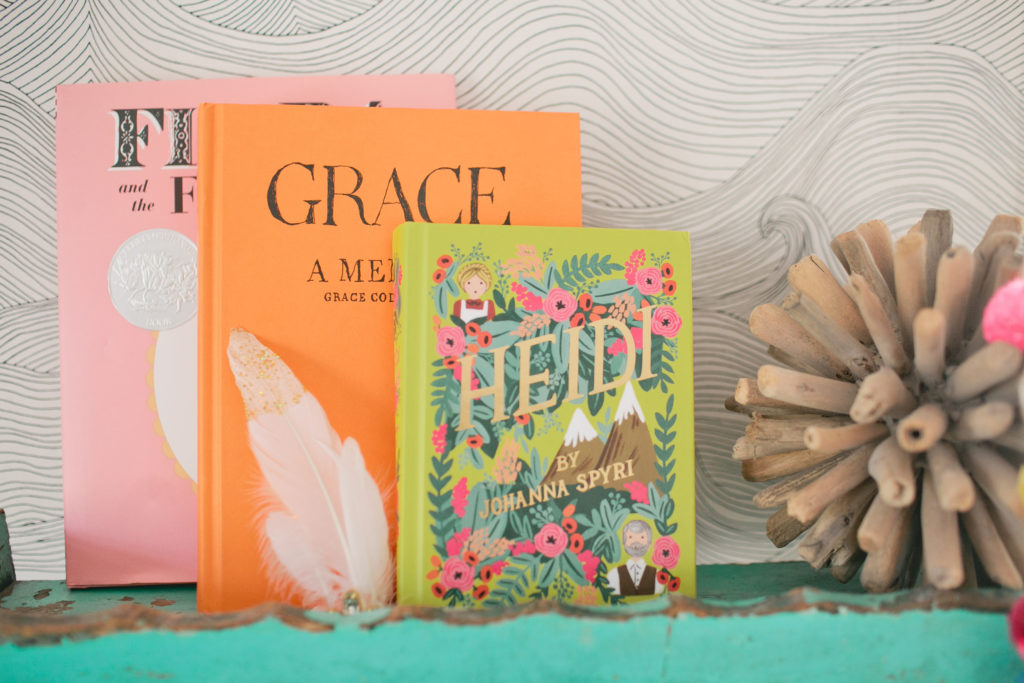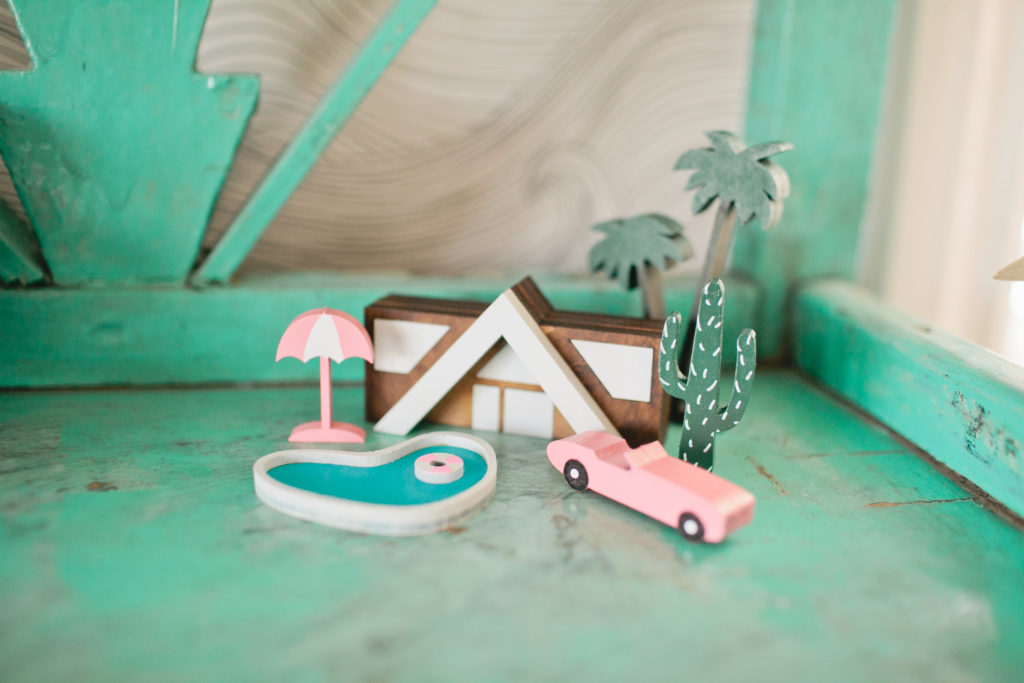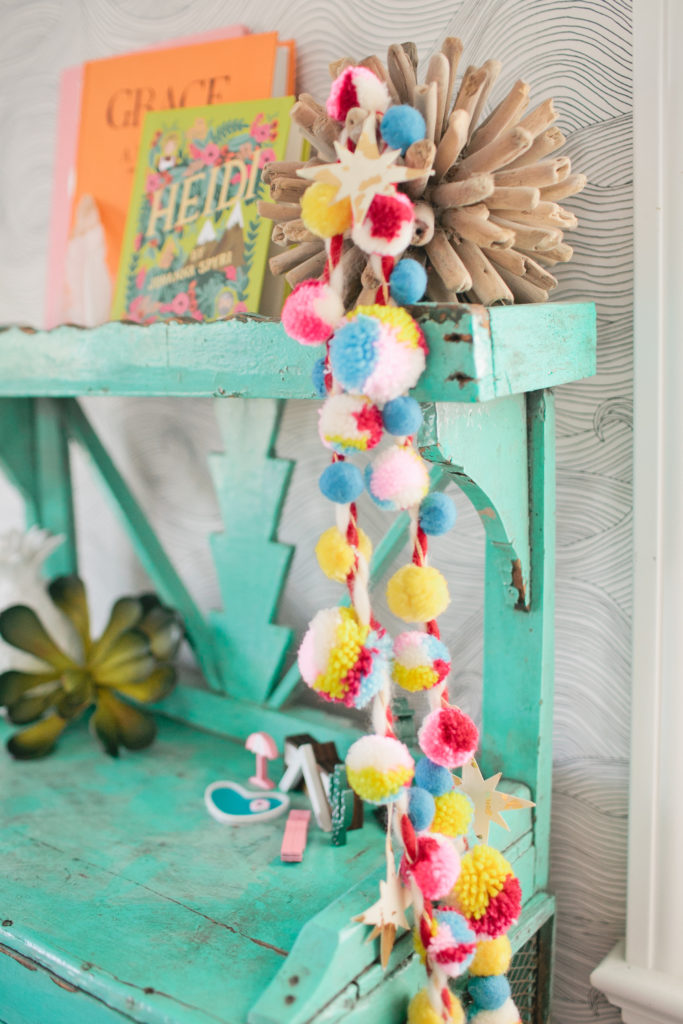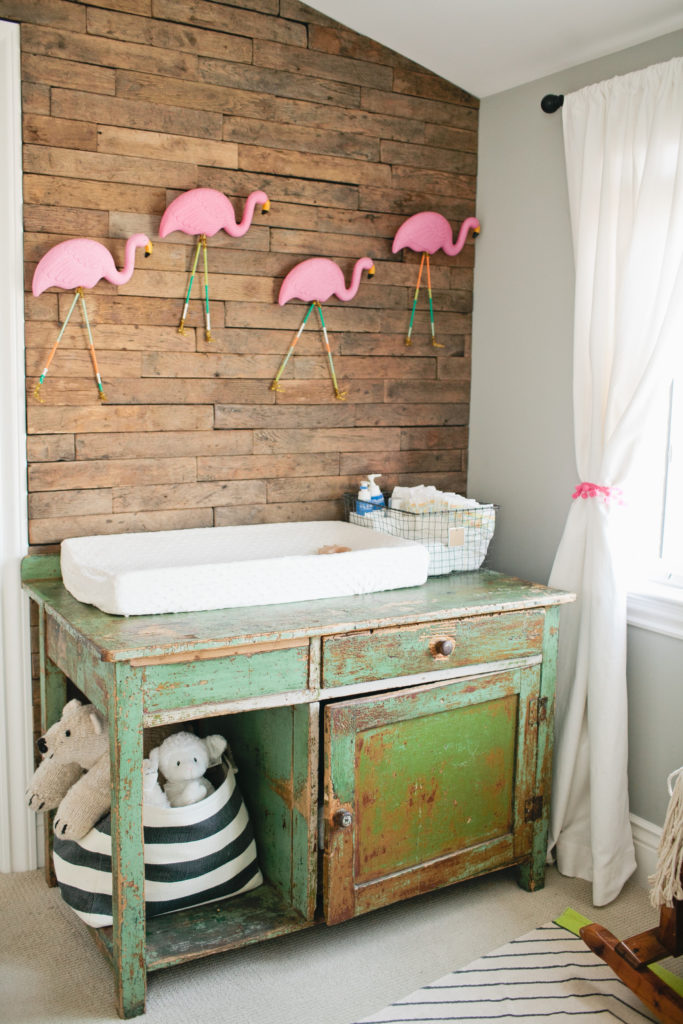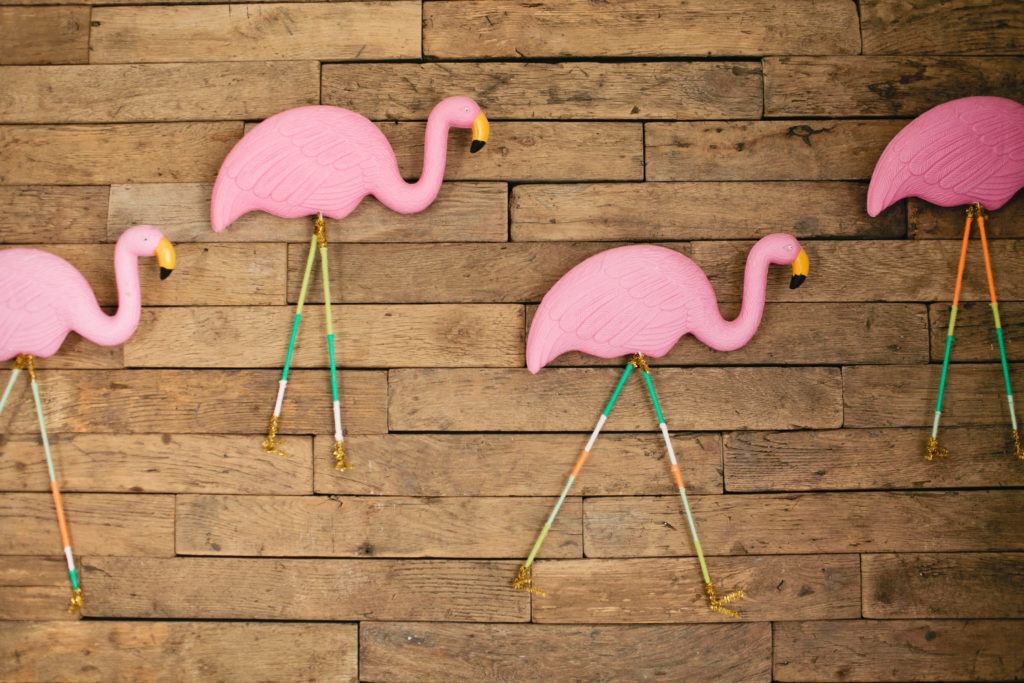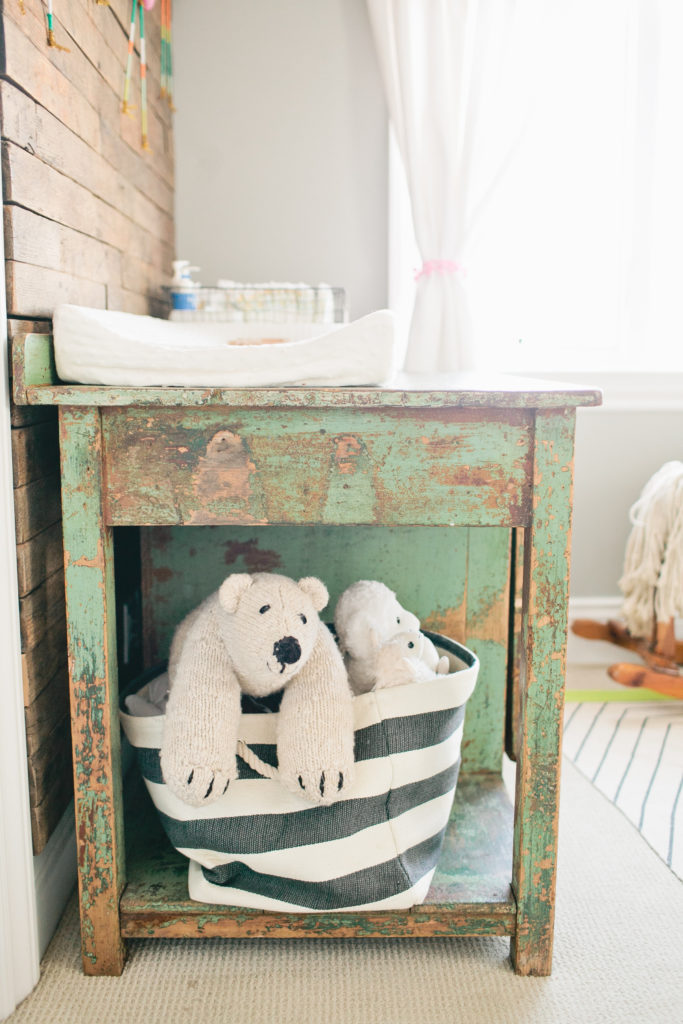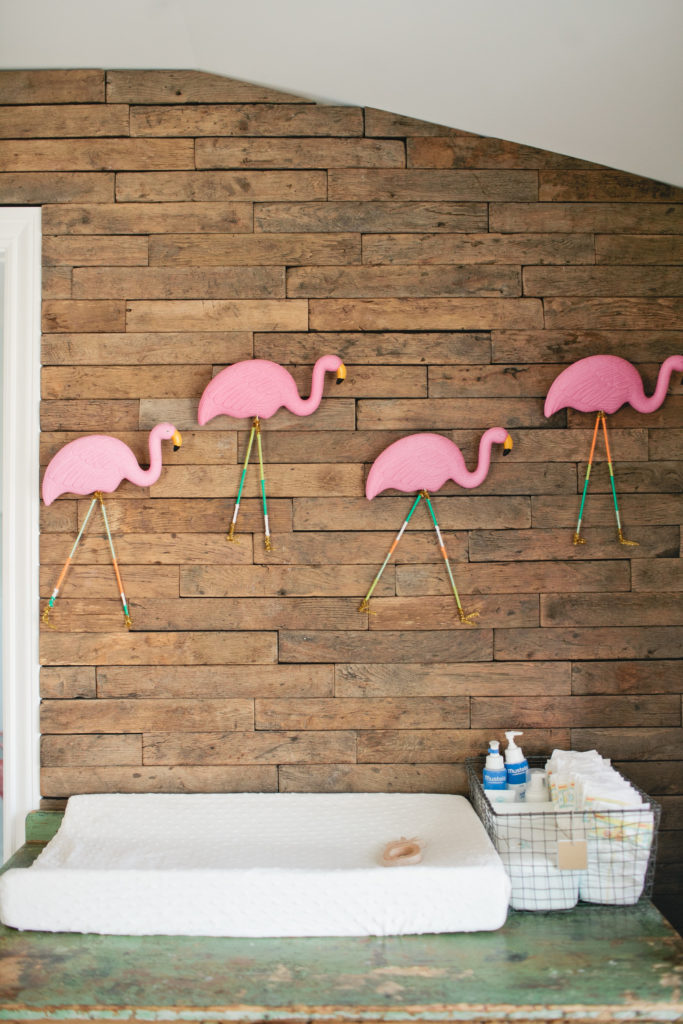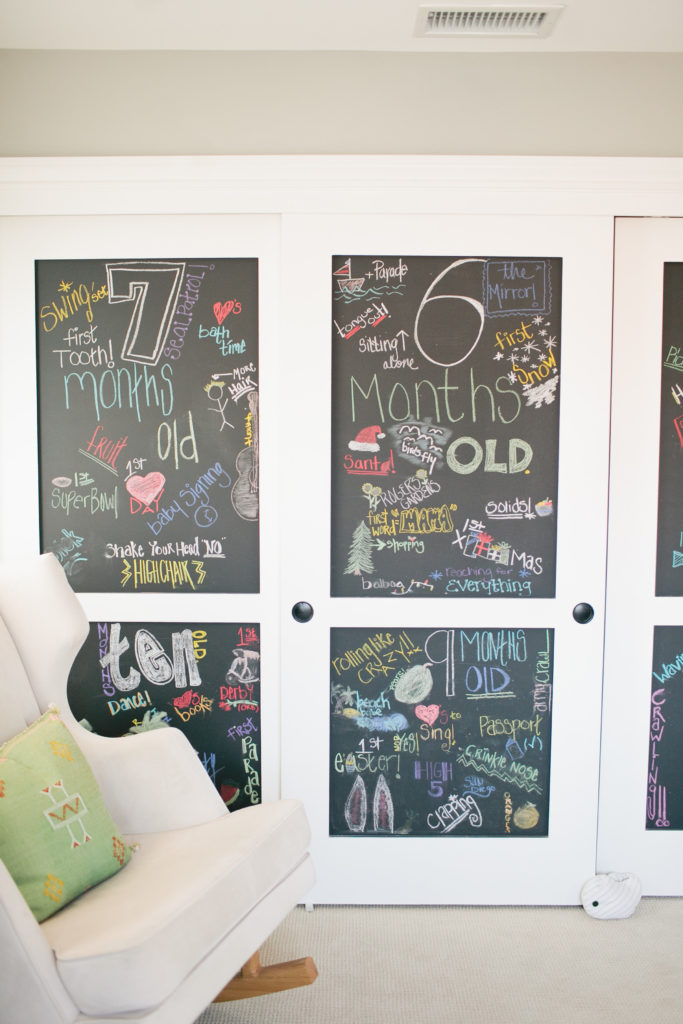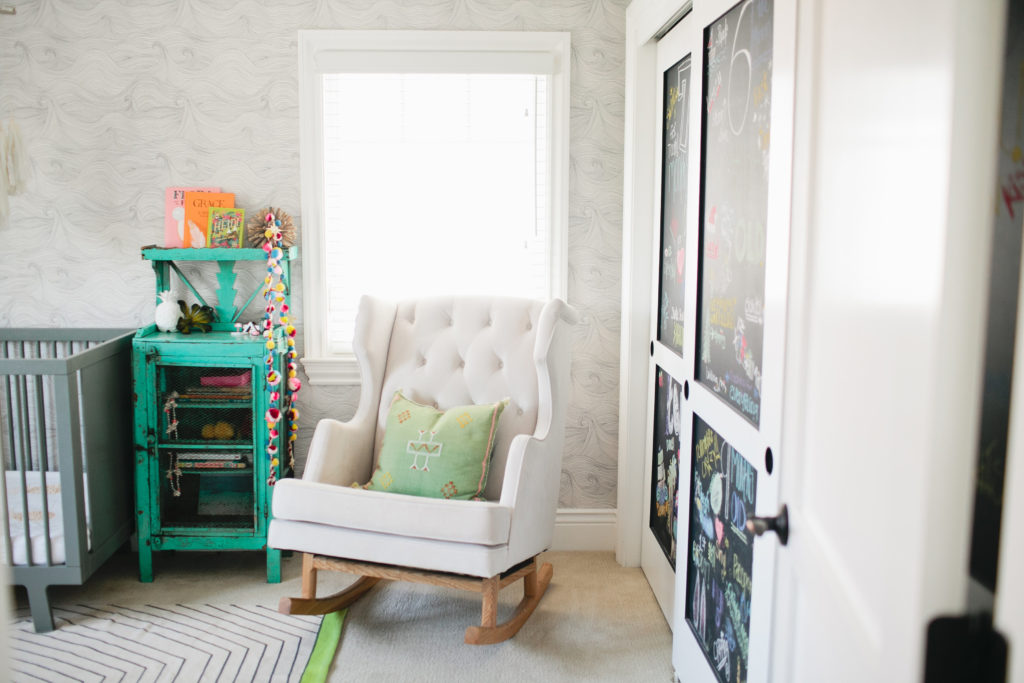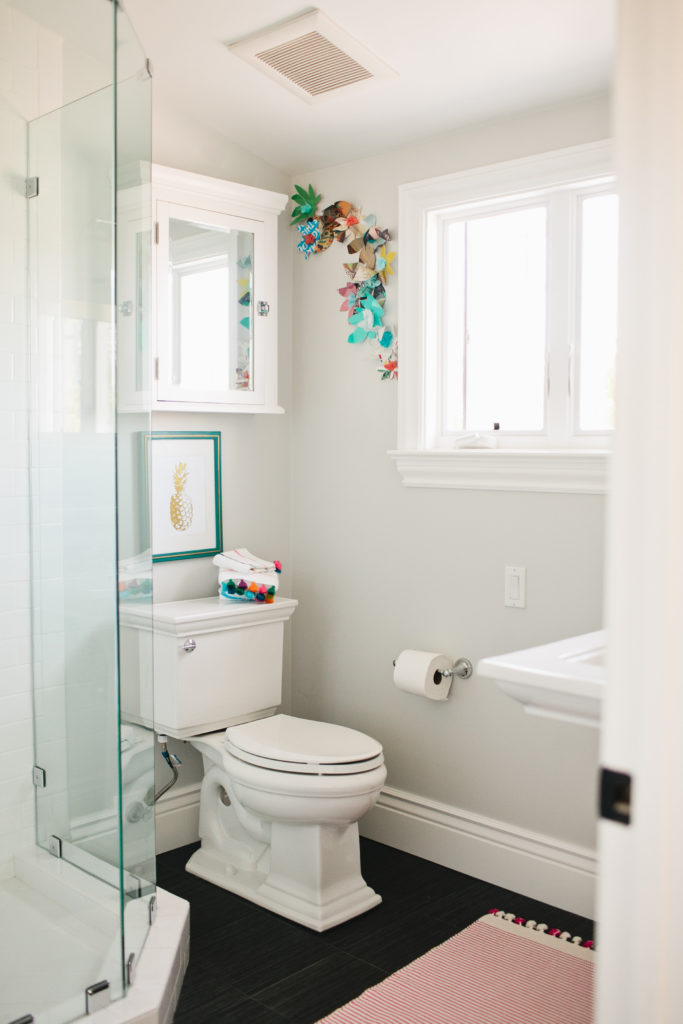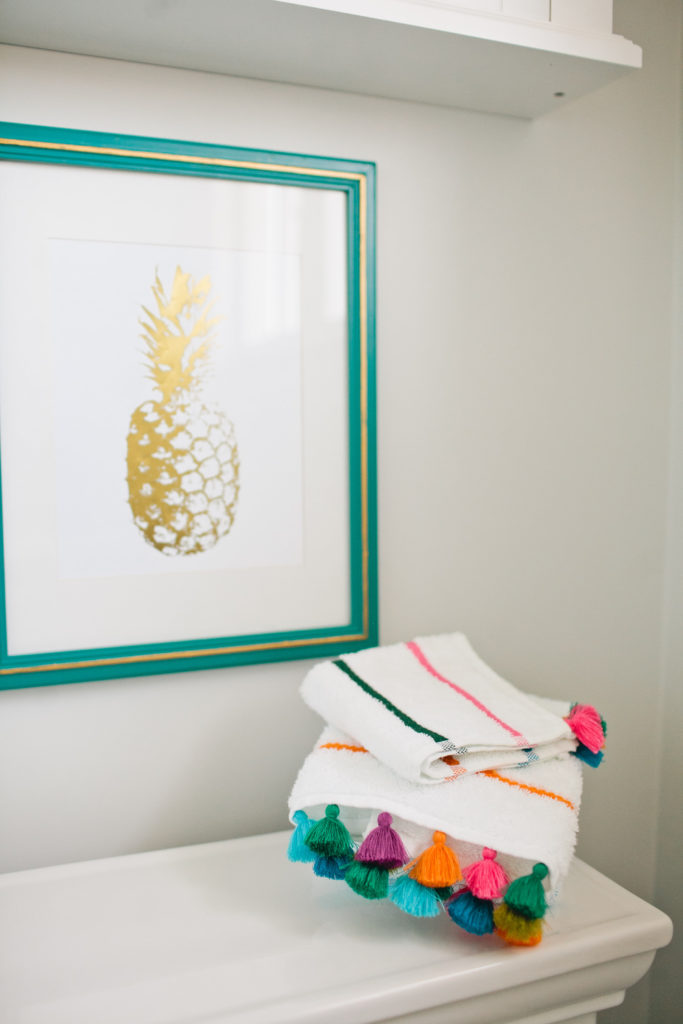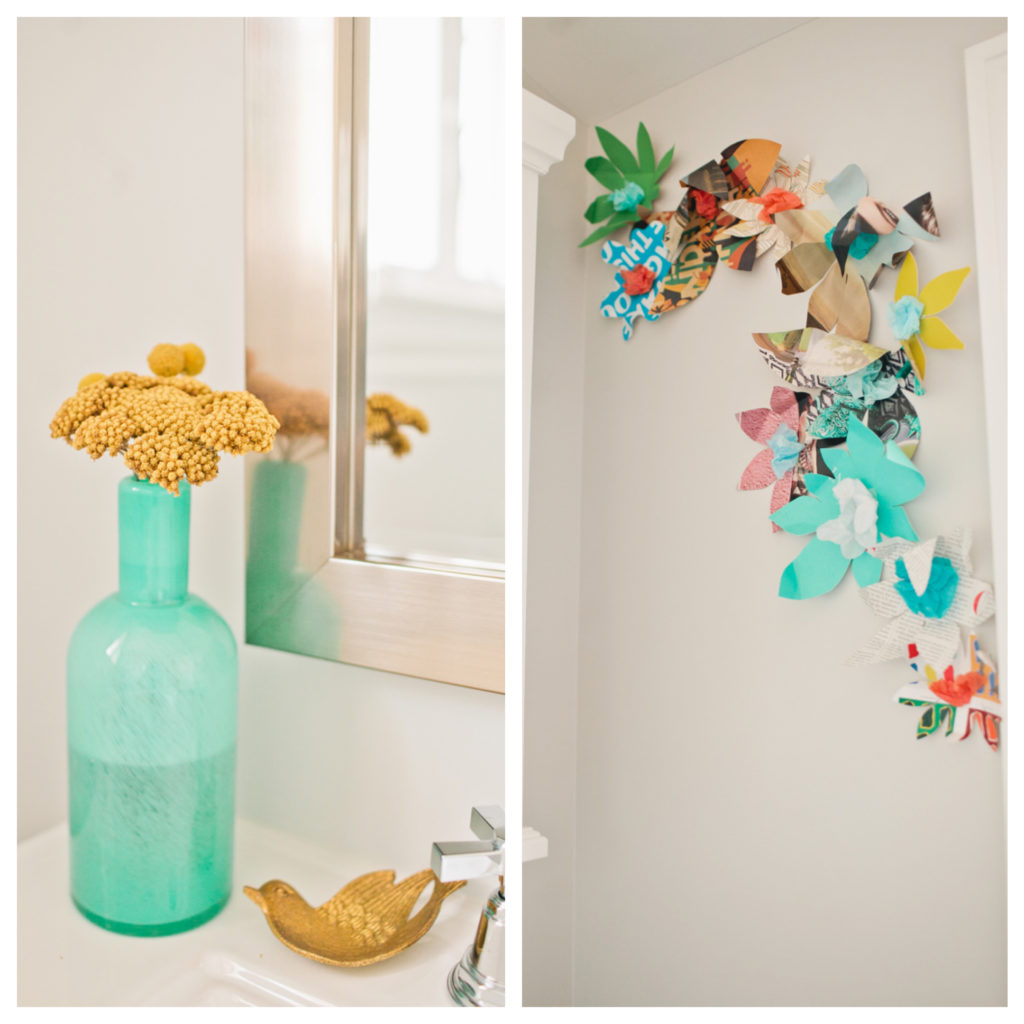 How do you make your home look stylish yet livable for young children?
That's truly a daily struggle! There's a big difference between the couch we own and the couch I drool over in a catalog. We have an empty built in wine rack and an ottoman that the kids shred daily. I try really hard to find balance between practical/ kid friendly pieces and pieces that I downright just want to have! A fun shaggy rug to hide the Cheerios with a colorful throw blanket to cover the spilled juice on the chair and a bar cart filled with books instead of booze is a good start!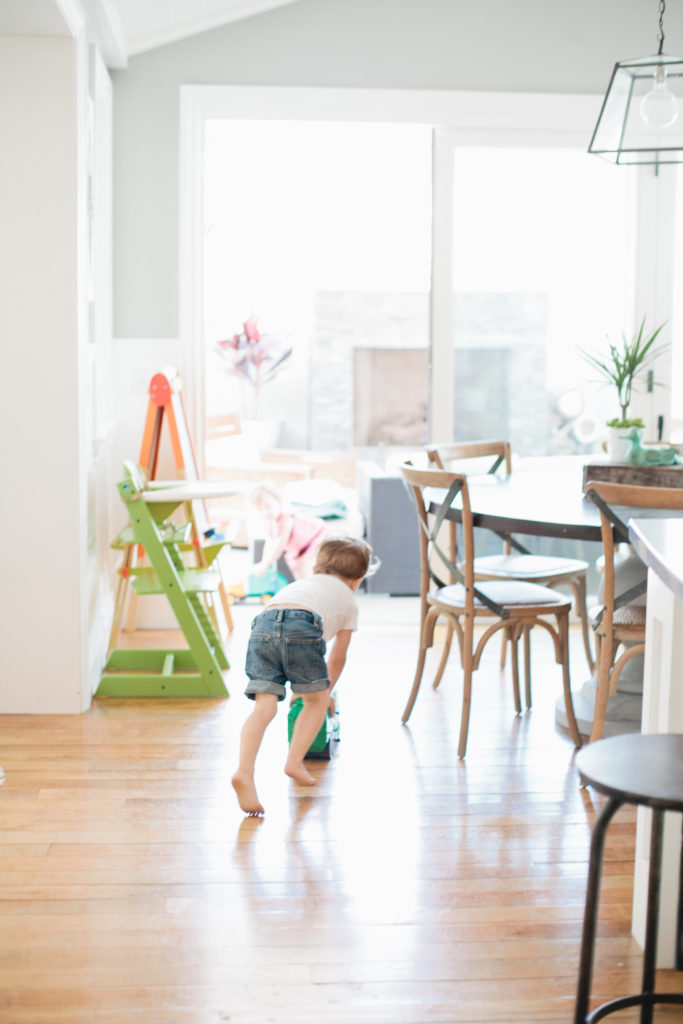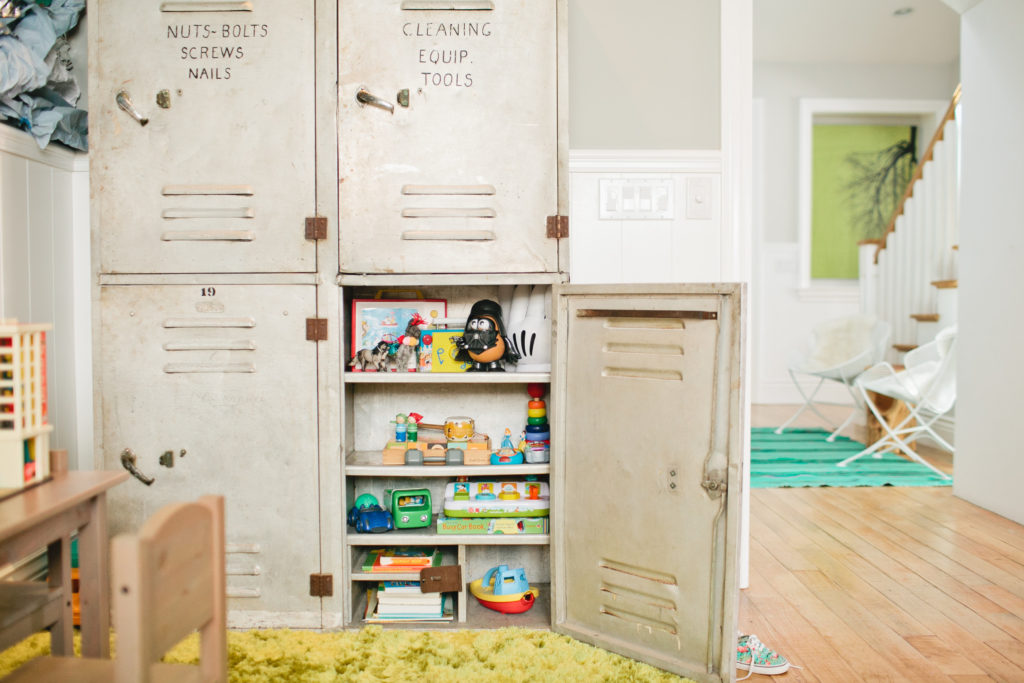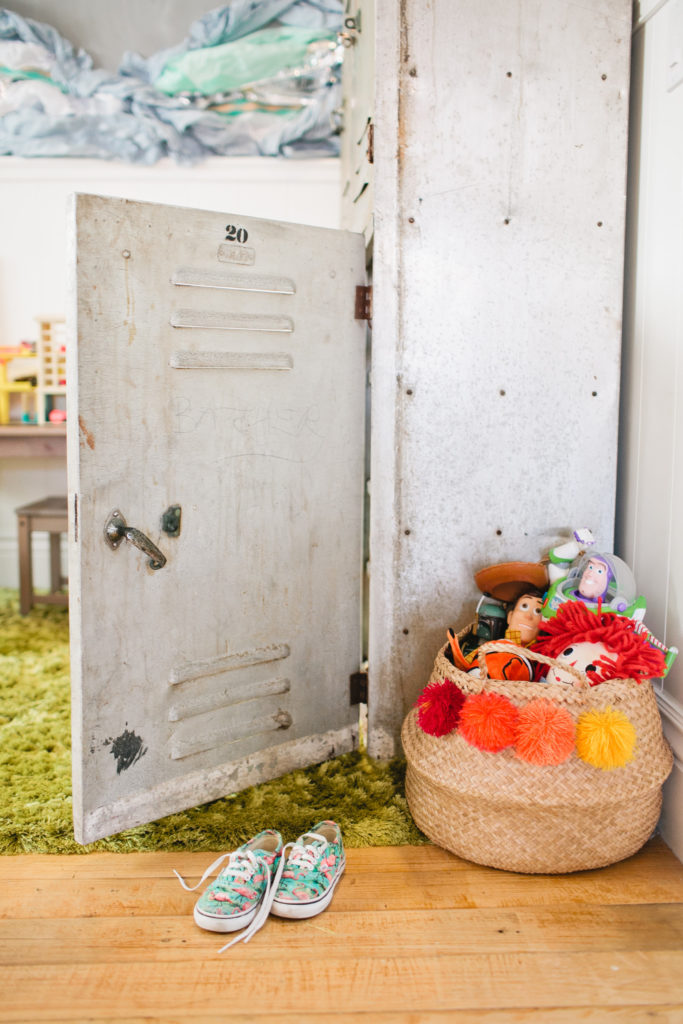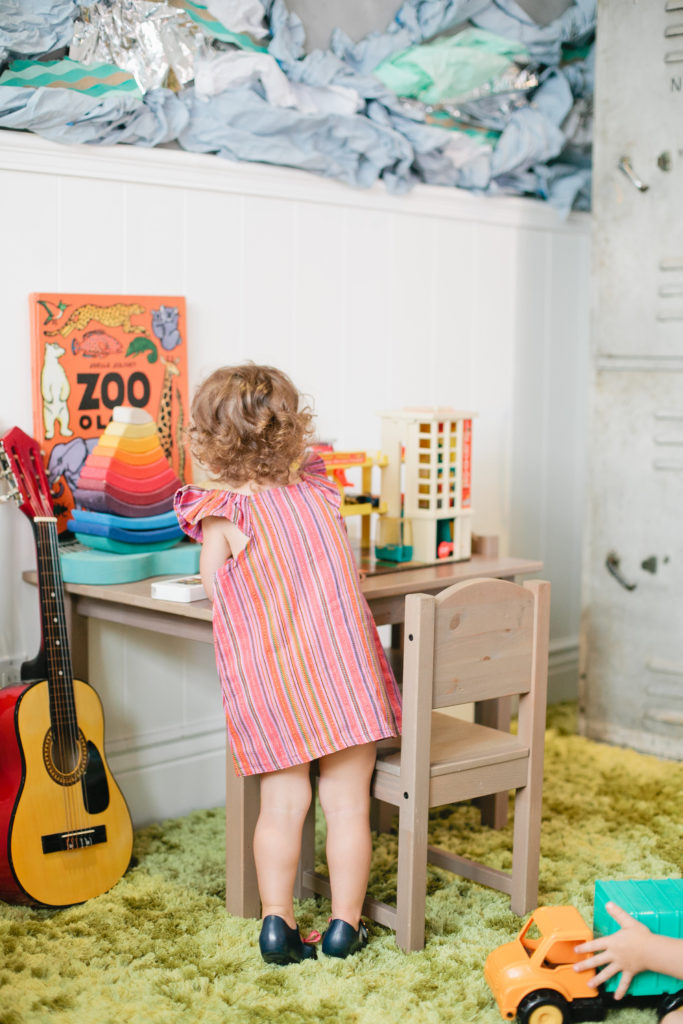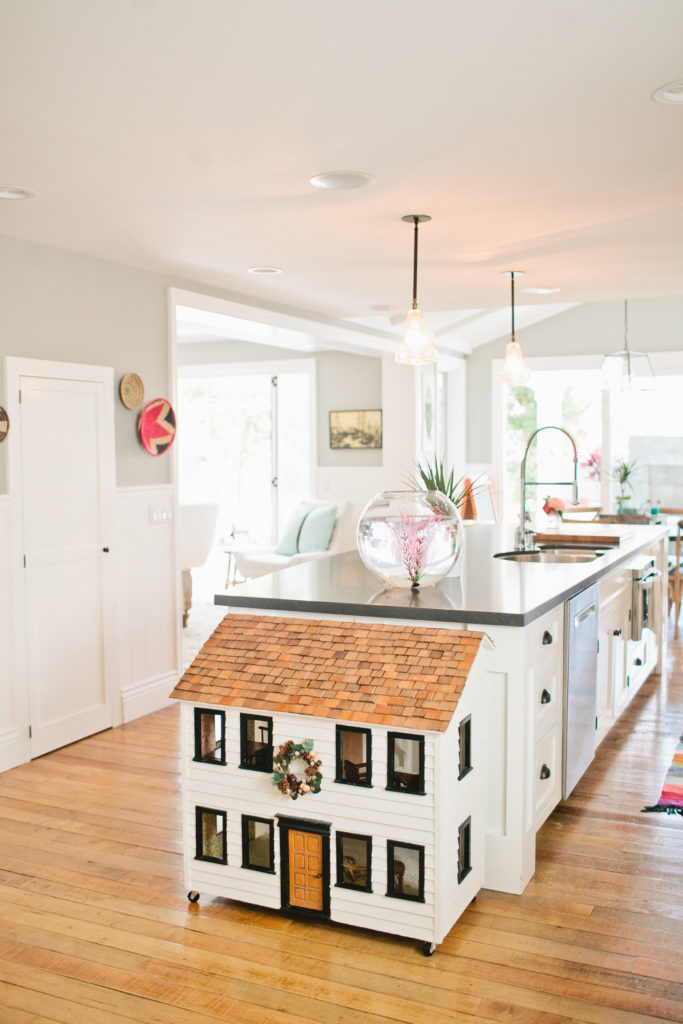 Talk to us about that AMAZING piece above the kid's play area that you made… 
The play area in our home is right next to the kitchen, which is both fantastic (because I can keep an eye on them) and horrifying (because I stare at their chaos)!! It's always a work in progress to design a space that is both appealing to look at and functional. I first had the brilliant idea to paint the back wall with chalkboard paint to add a little spark to the space. I had high hopes of drawing beautiful landscapes and writing inspirational messages until I remembered that I cant draw to save my life! Then one morning I was in a SAHM rut and I really needed a big creative outlet while the kids napped. I literally searched the house for old tissue paper and gift bags and I just started shredding and shaping until I fell in love. Henley had mentioned to me earlier that he really wanted the 'ocean' so that was the final result! Old magazines and Restoration Hardware catalogues made for interesting trees and Henley painted the moon to complete the picture. I always hesitate to hang paintings because I hate to be so committed, this allows me to change my mind and actually enjoy the process.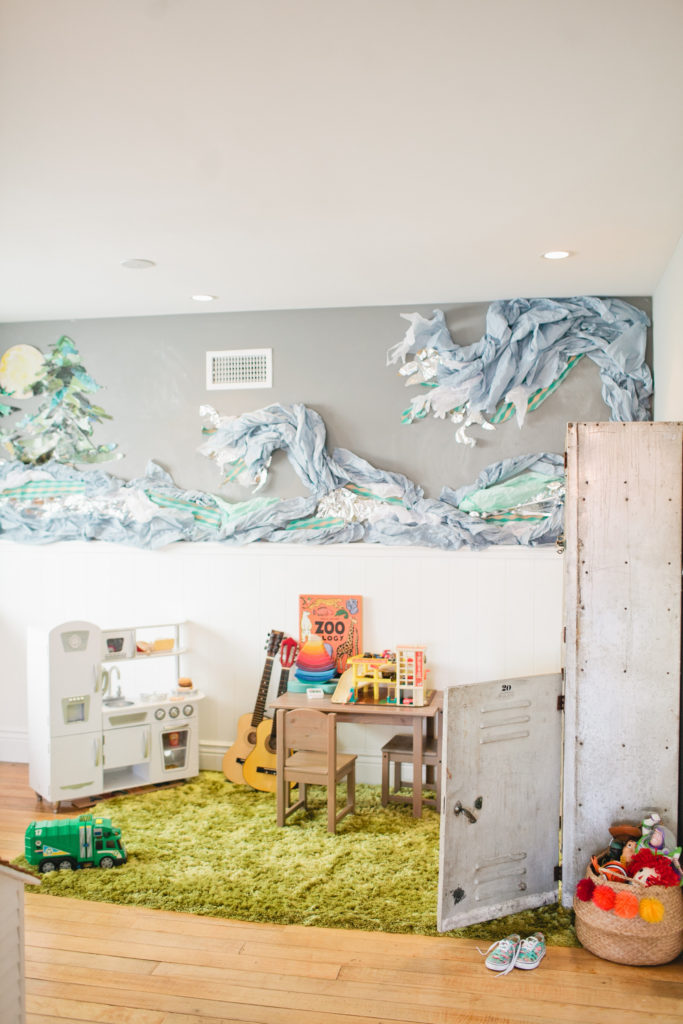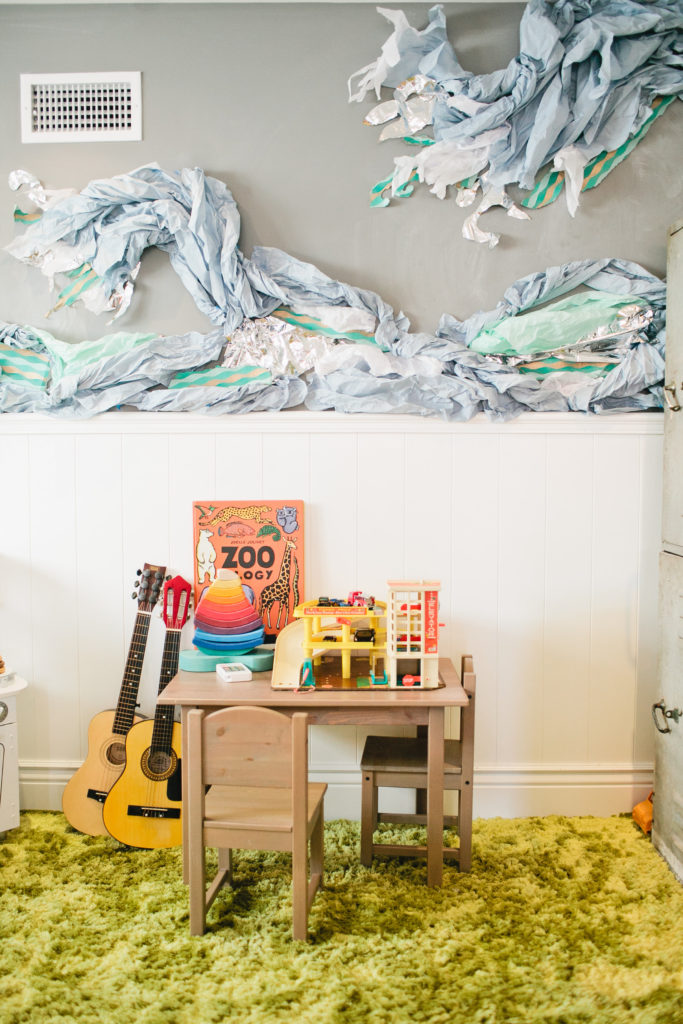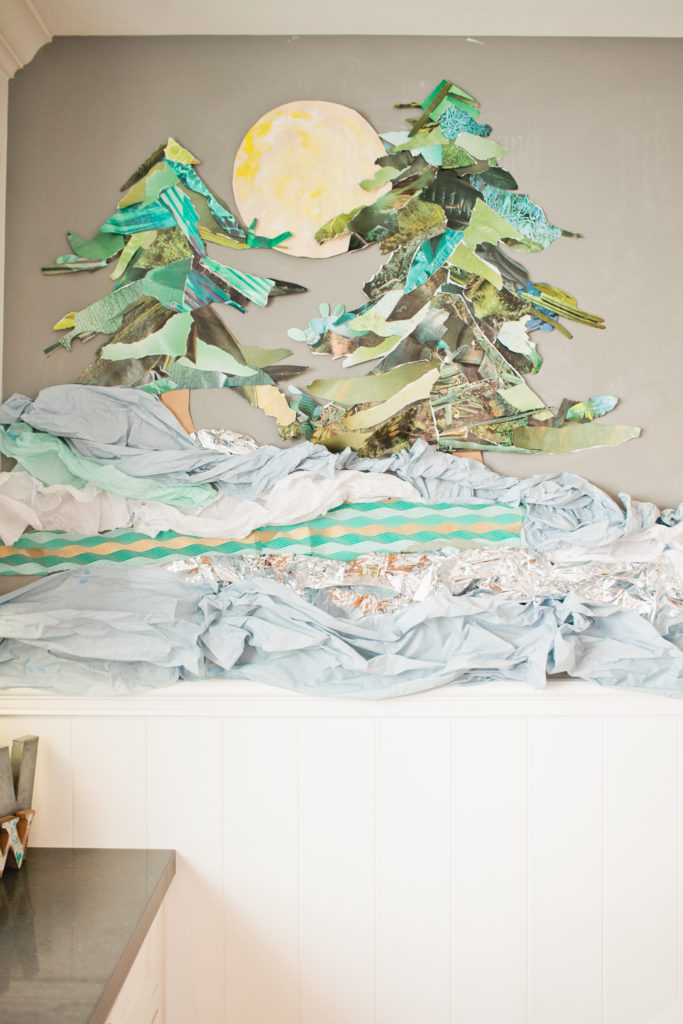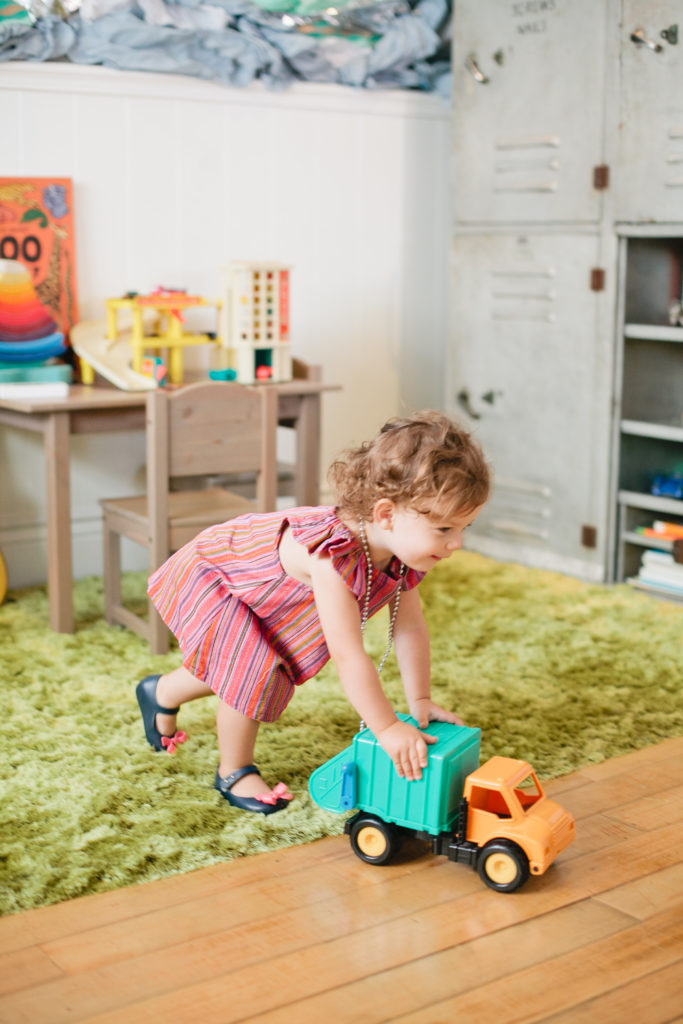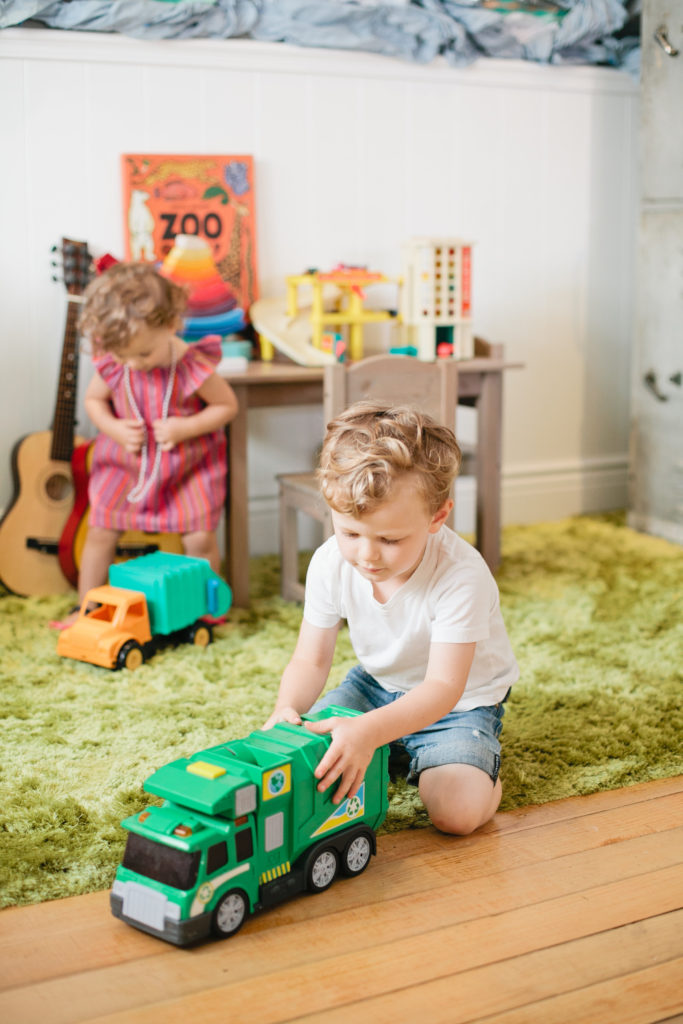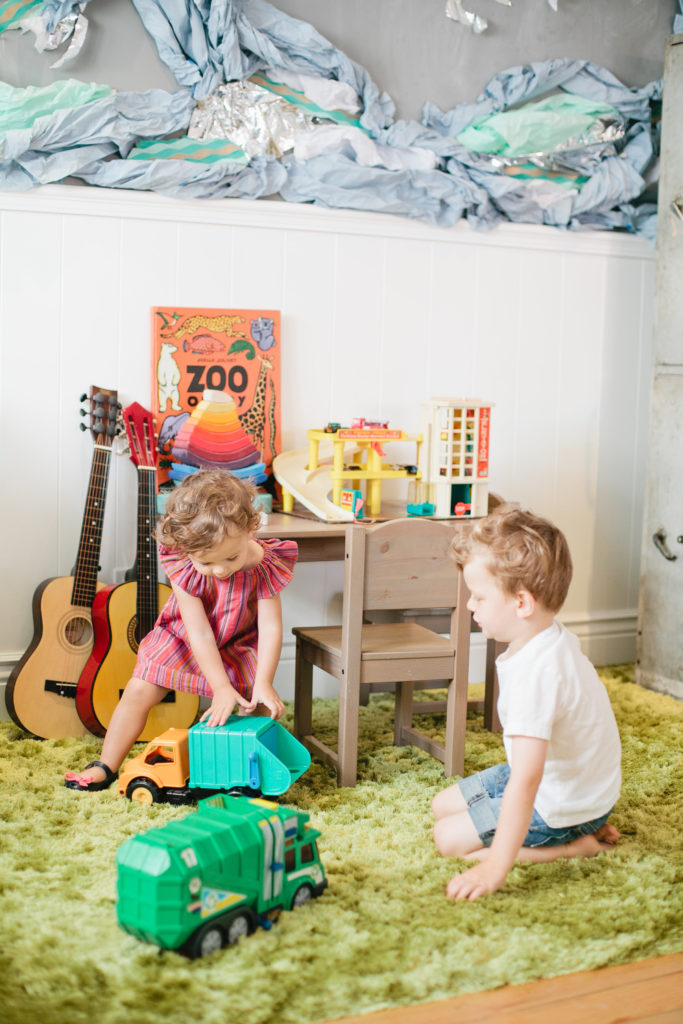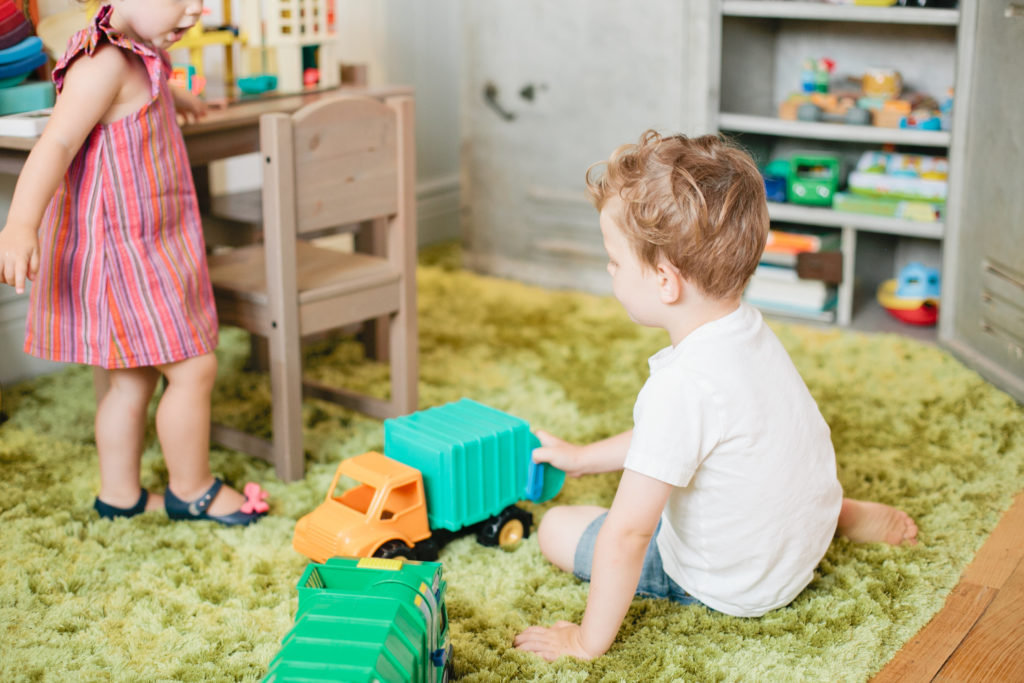 What is your favorite room in your home and why?
I would have to say our living room. I love when our pocket doors are open, music is playing and our string lights our lit on the patio. It really brings the outside in and it just makes it feel like summer. The kids are always running around and singing and there's just a lot of life in that room.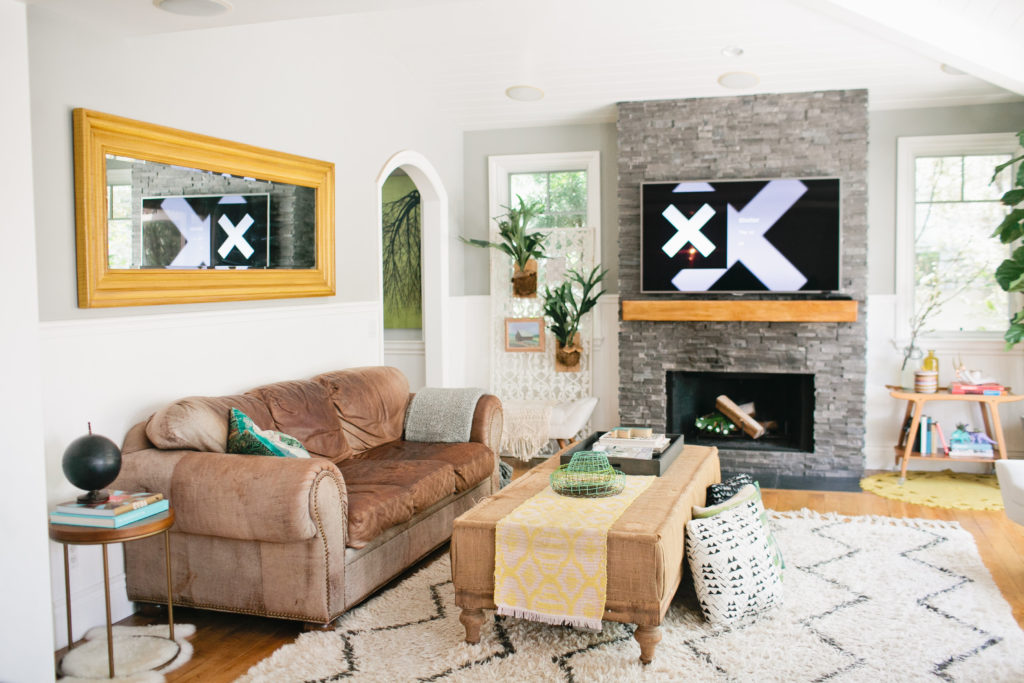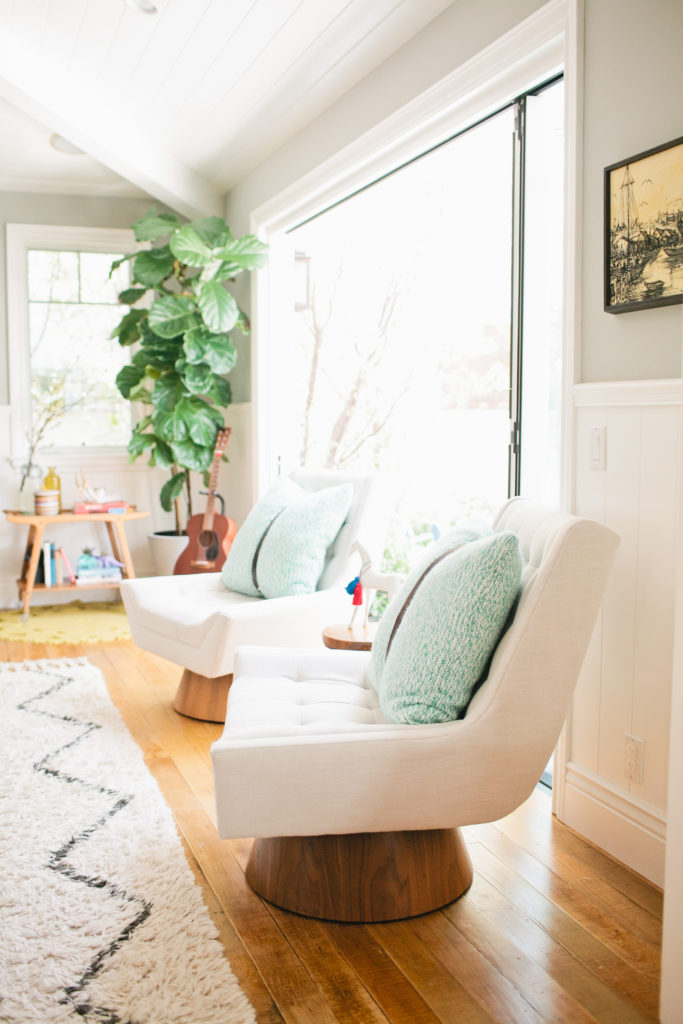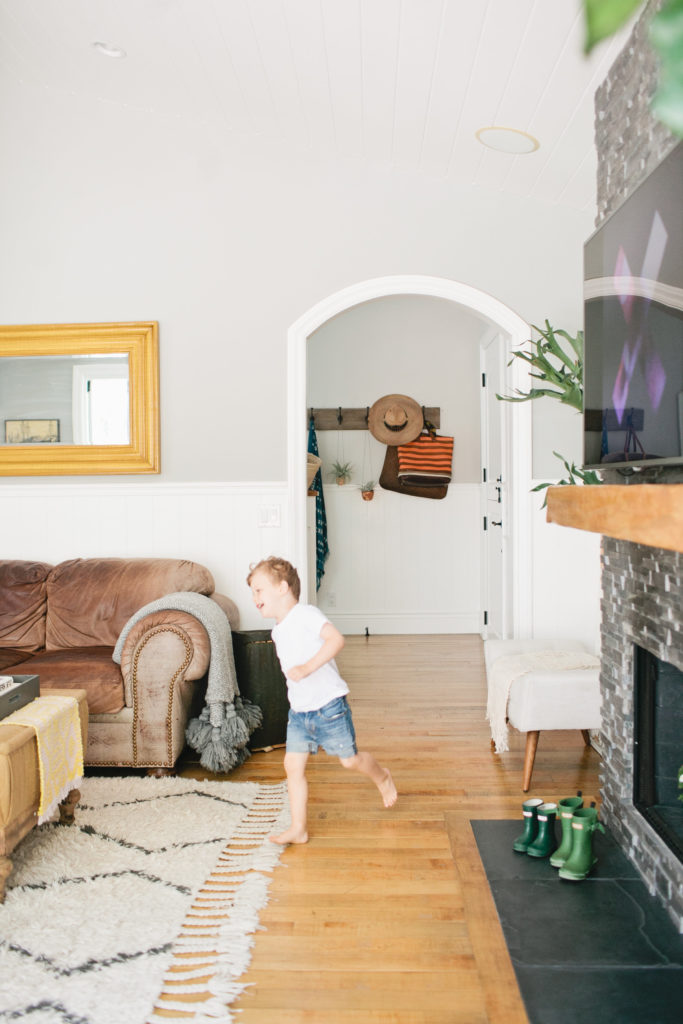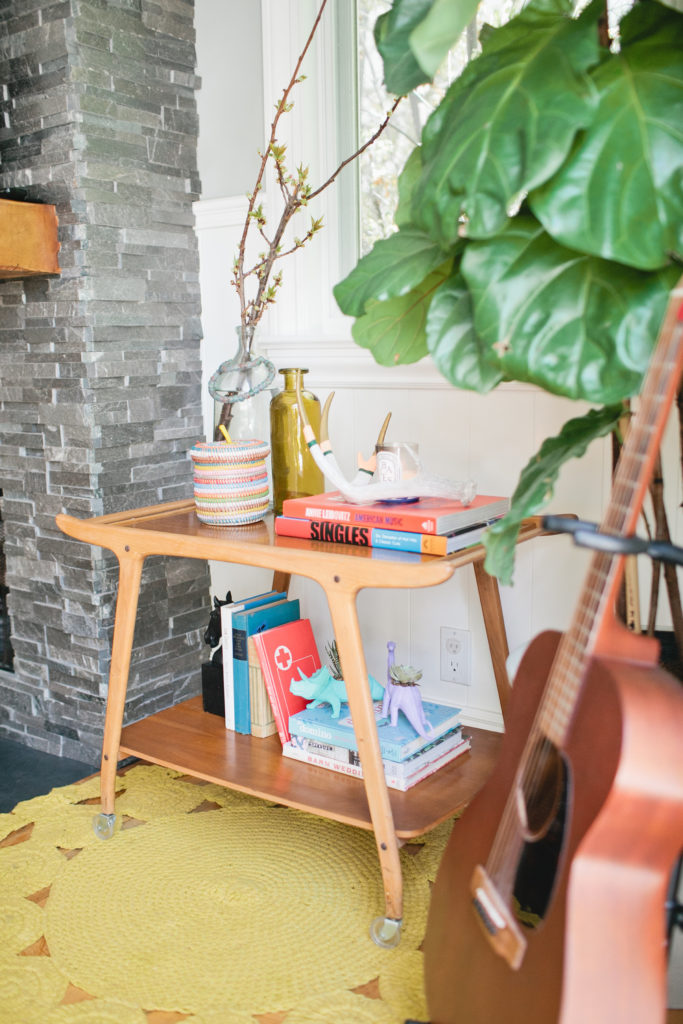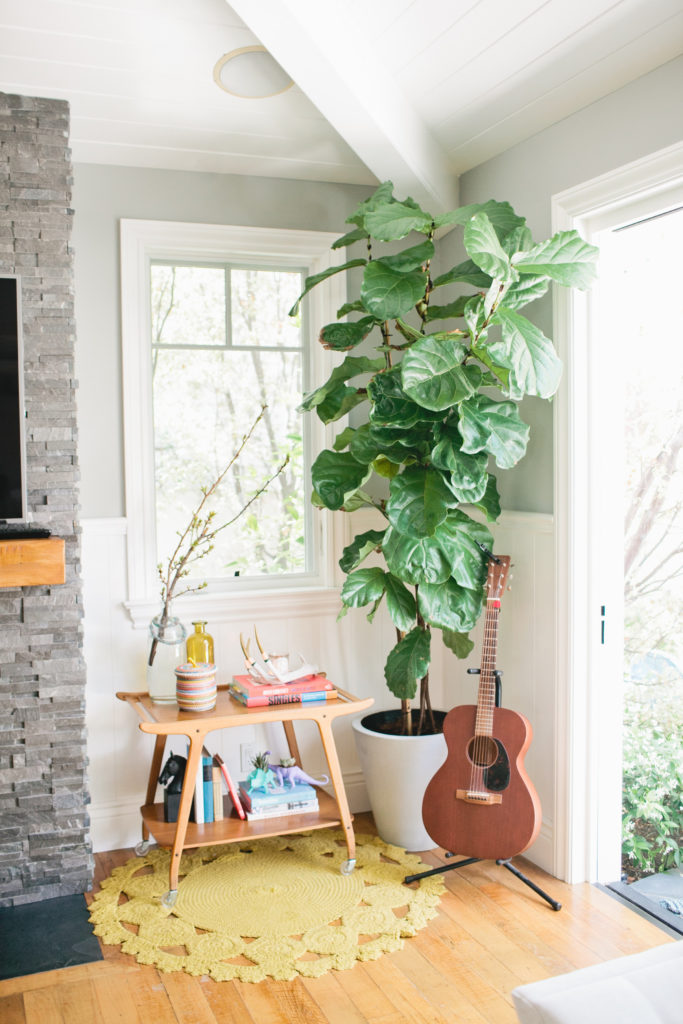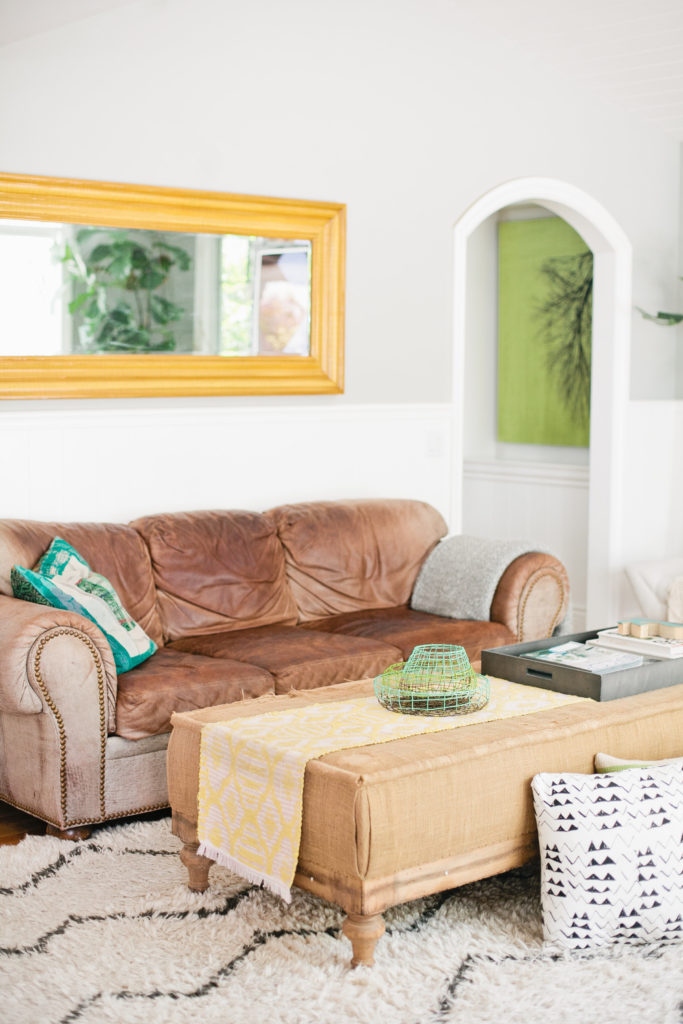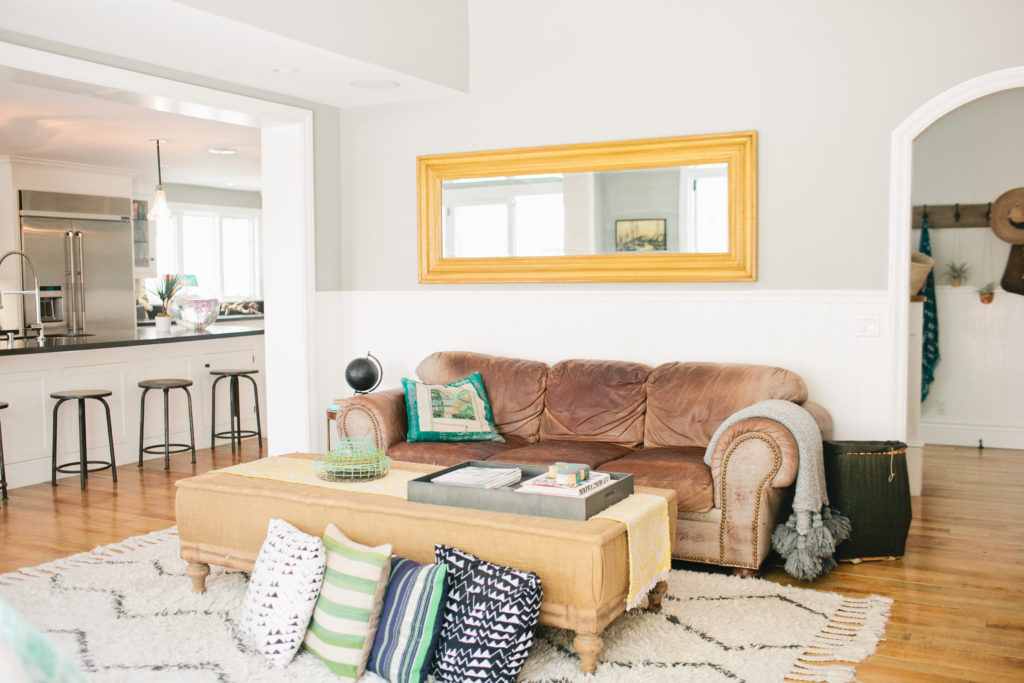 Where are your favorite places to shop for your home?
Anthropologie is basically my dream home in the form of a chain store! I literally gasp every time I walk in! The colors, textures and general vibe get me every time. I'm also a huge fan of shopping small and stores like Heritage Mercantile Co. are filled with thoughtful and organically cool one of kind pieces. My favorite Sundays are spent cruising local flea markets in search of character pieces, funky textiles and cheap plants to fill empty corners.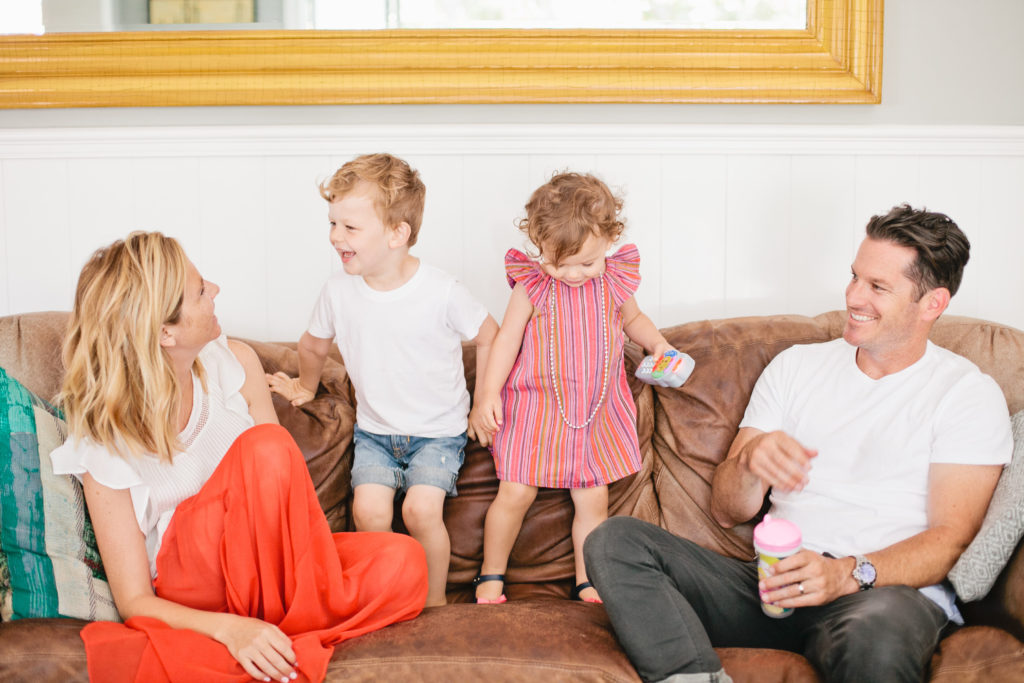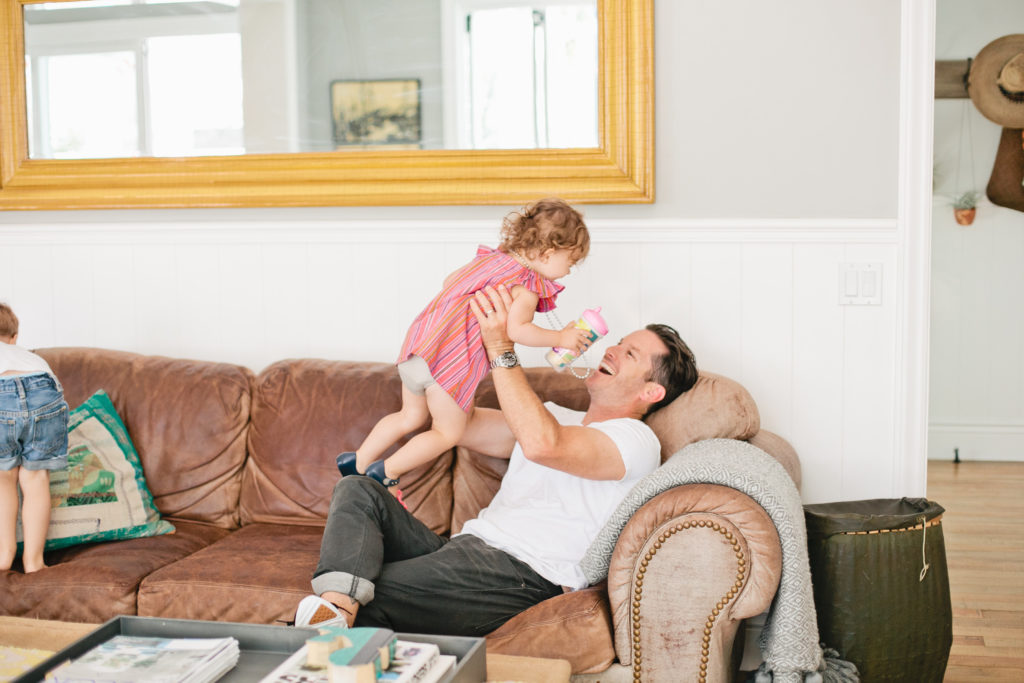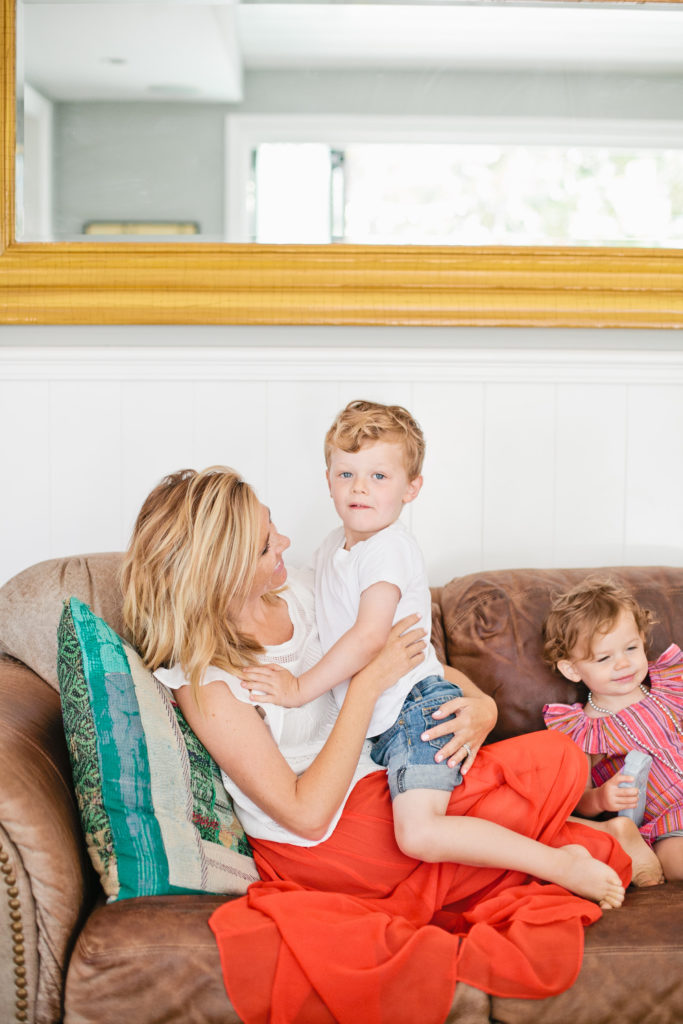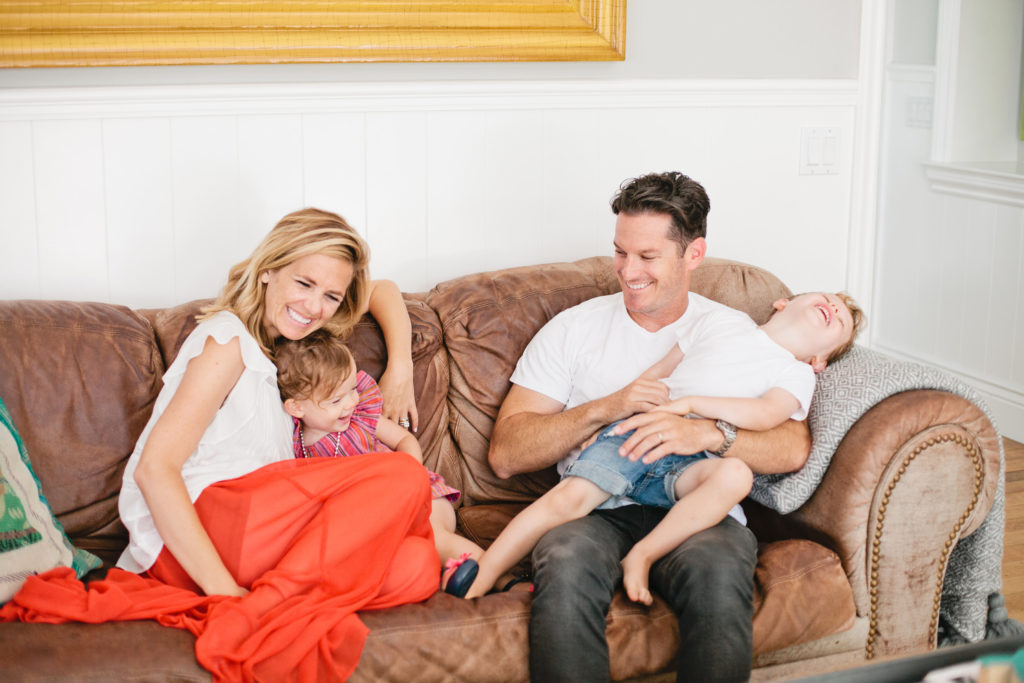 What are you favorite things to do as a family at home?
We always have music playing in our home so there's a lot of impromptu dance parties and mini guitar jam sessions. My husband is an amazing cook (me not so much) and I love to set a festive table so you can always catch us hosting dinner parties for our friends and family outside.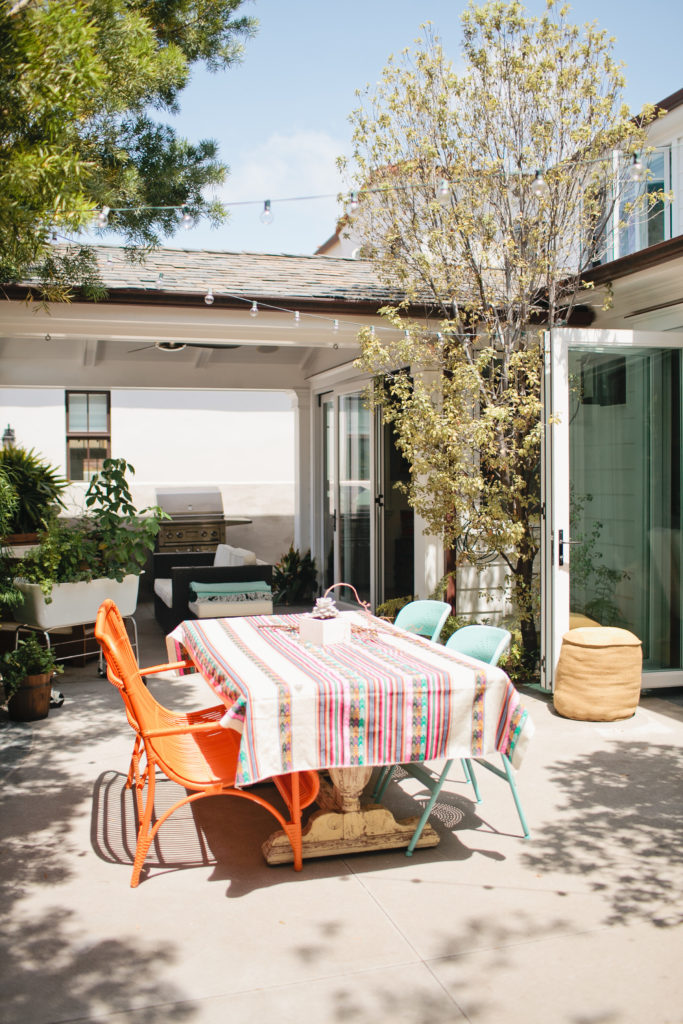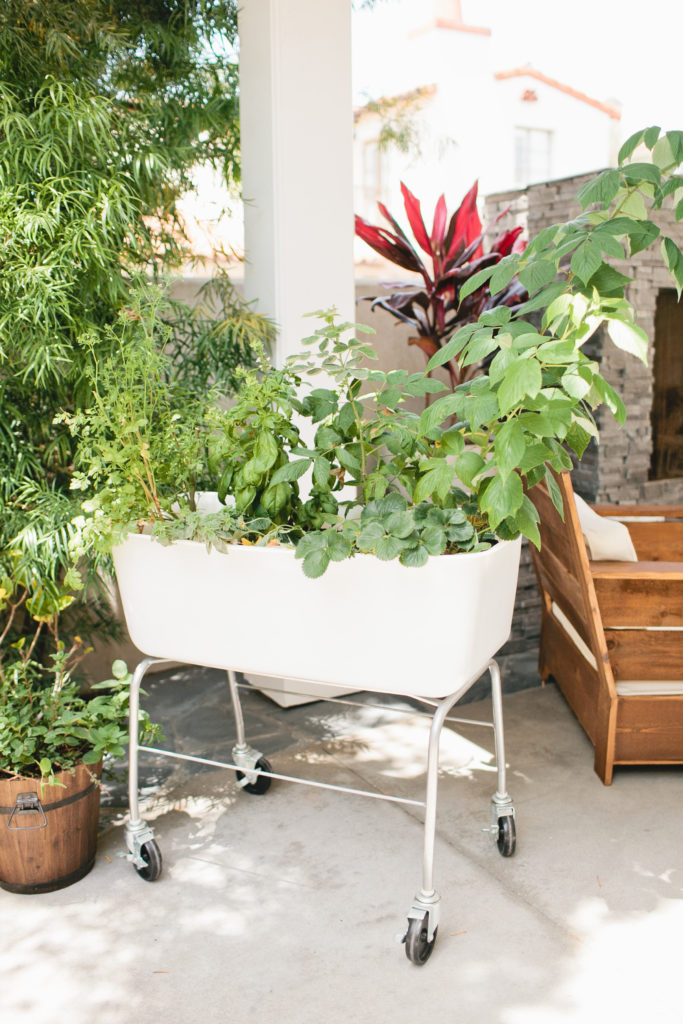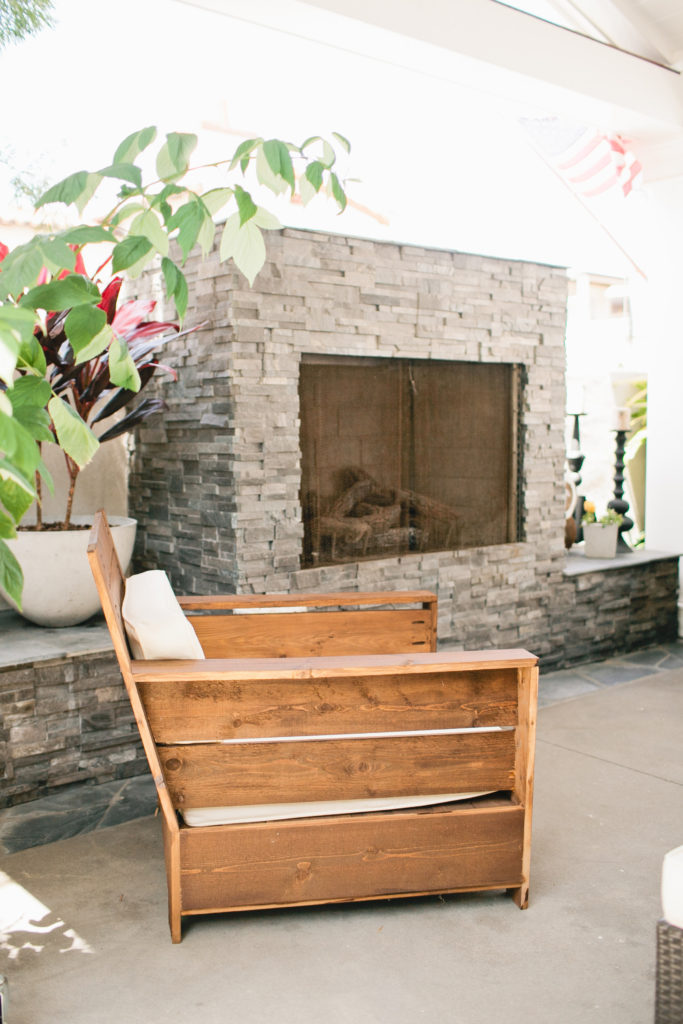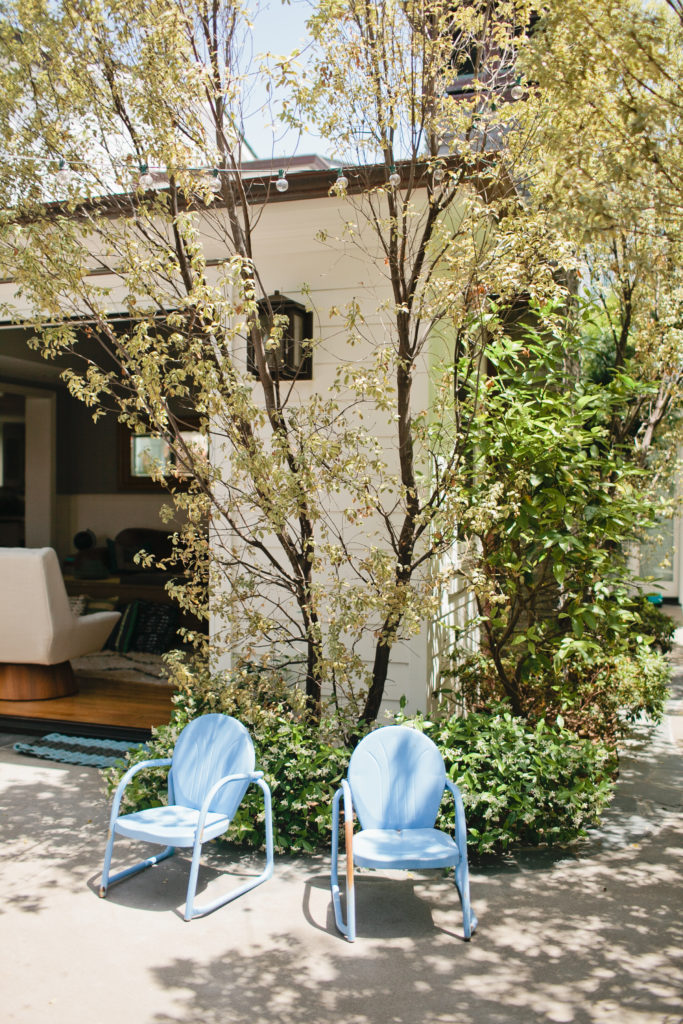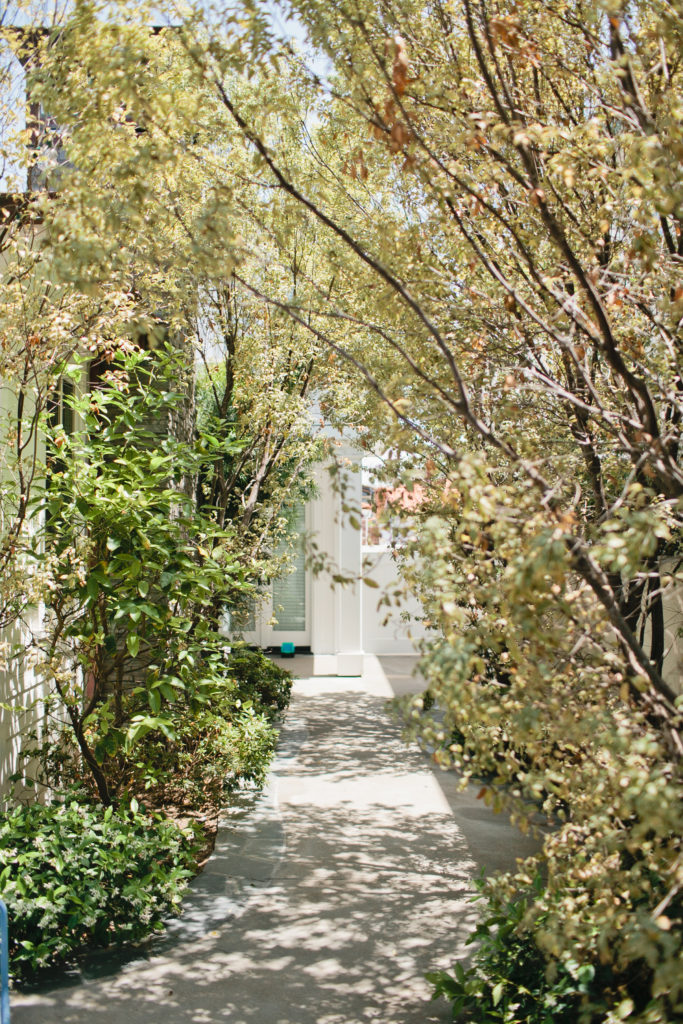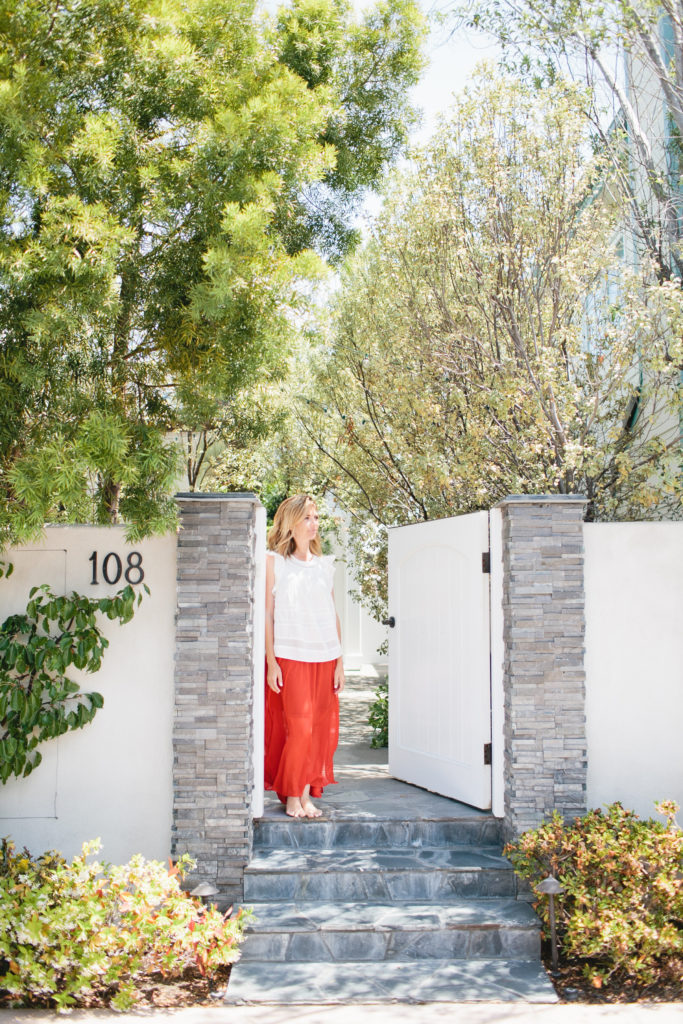 Hope you enjoyed taking a peek inside this beautiful family's home, I can vouch that they are as sweet as they are gorgeous!!
xx
Jacquelyn