When I was pregnant and waiting to be a mom I would dream about my little family and all the trips we'd go on…  Fast forward to this summer and we're finally making it happen!  Camping was always fun growing up, my family would find different spots along the California Coast to explore and I have the best memories from it.  Nate and his family did the same and we knew we'd be taking our kiddos soon enough.
I decided to plan our first trip near Father's Day, as a little celebration.  Admittedly I'm guilty of going big for any occasion – birthdays, holidays, you name it.  So Father's Day is no exception.  I mean I'm not going to not do anything like some people (cough, cough, NATE on Mother's Day). But that's another story… ;)
We ventured just a little south from home to San Clemente and The Holidays Camp Community.  This place is pretty magical…  You can walk to the beach, you're not far from the cutest sleepy beach town and you camp in vintage Shasta trailers… Pretty rad, right?!  We brought along our friends (and neighbors!) the Berniers.  That's right, my talented buddy Alison Bernier and her family joined, so you know the photos are phenomenal!!  We explored the town and the beach, ate all kinds of yummy treats and played till we passed out at the end of the day.  It was perfect!!!
That's not all… We are doing a GIVEAWAY for you and yours to stay at this little piece of magic as well!  Head to our Instagram to enter, but let's just say this trip comes with all the fixings for you and the whole family to have fun!!!
All photos by Alison Bernier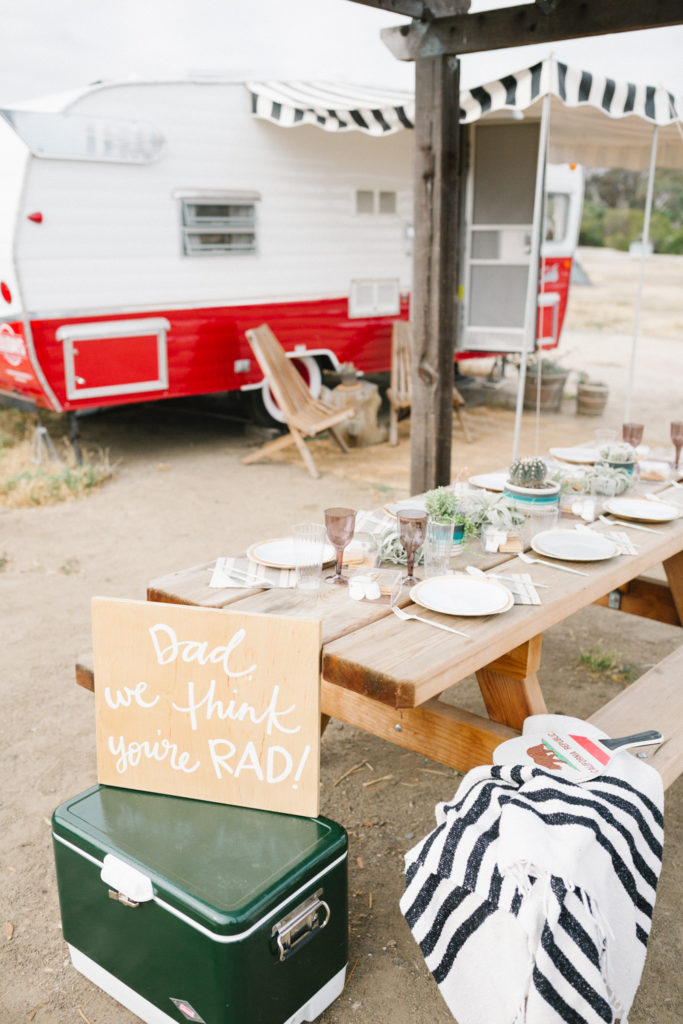 Nothing but sunny skies!!!  Well, for most of the trip ;)  We were lucky to have great weather for the most part though!!  Perfect weather for playing outside all day!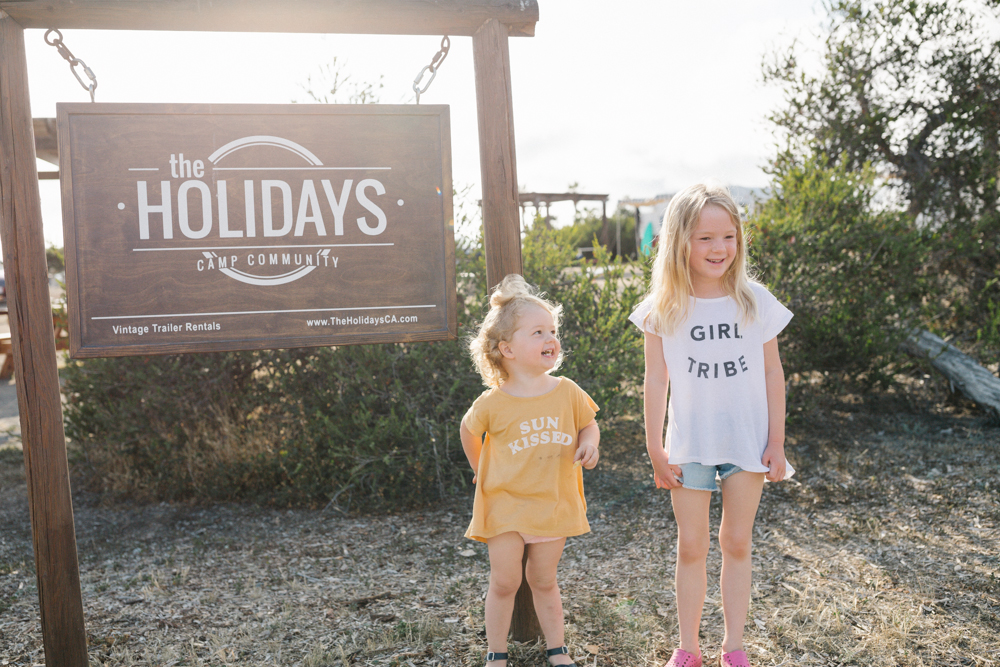 Here are the interiors of these cute campers!!  Are you dying like I was?!  We all went crazy over the vintage vibe and they are in mint condition.  Personally, I love the idea of camping but not the idea of doing it, haha… This is perfect for people like me!  You get to camp but don't have to do as much of the work – or sleep on the ground… Definitely winning on this one!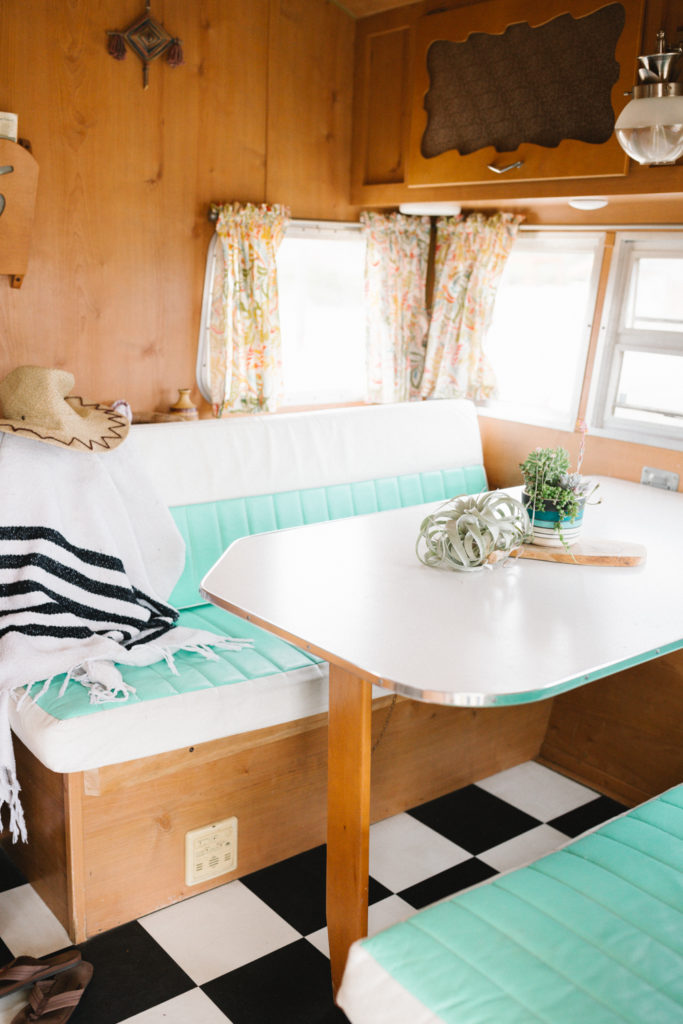 Also winning?!  These rad planters and succulents from our friends at Mellowist and Clay Street.  An added vintage touch to our already rad vintage camper!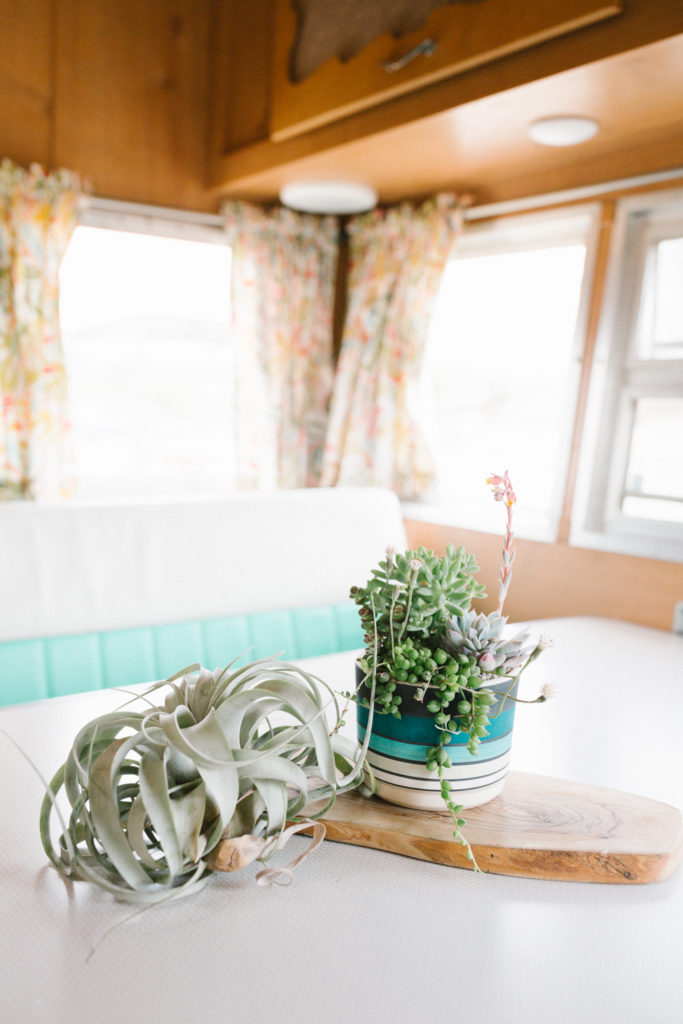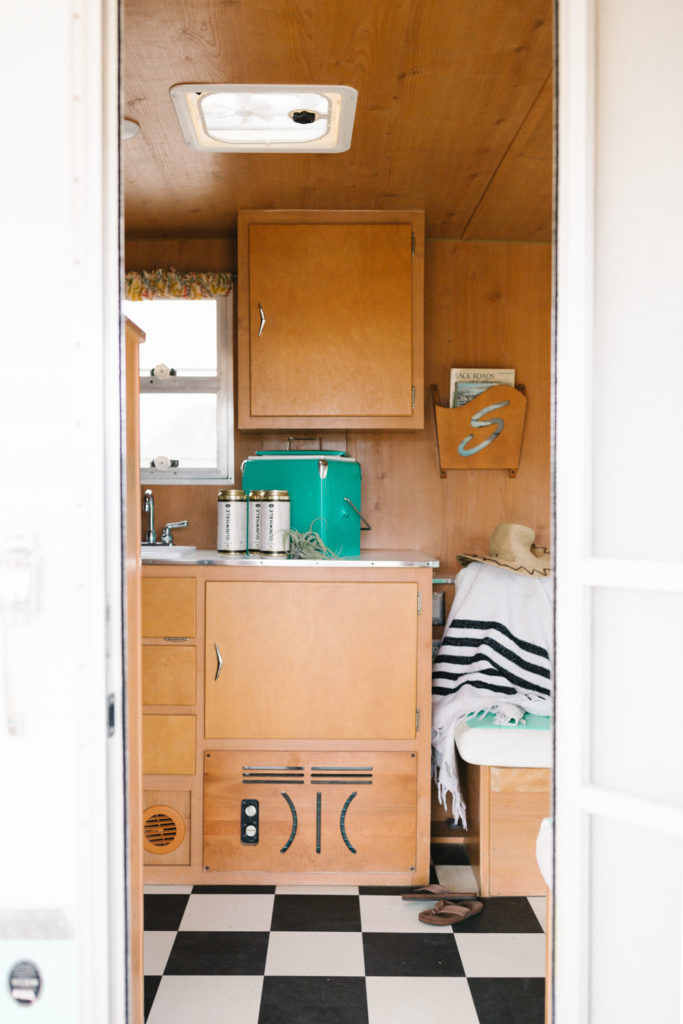 We of course brought the beers for the dads!!!  Gunwhale Ales is a local brewery and we made sure to have these tasty brews on hand.  Also included, my favorite little cooler, which just happened to color coordinate!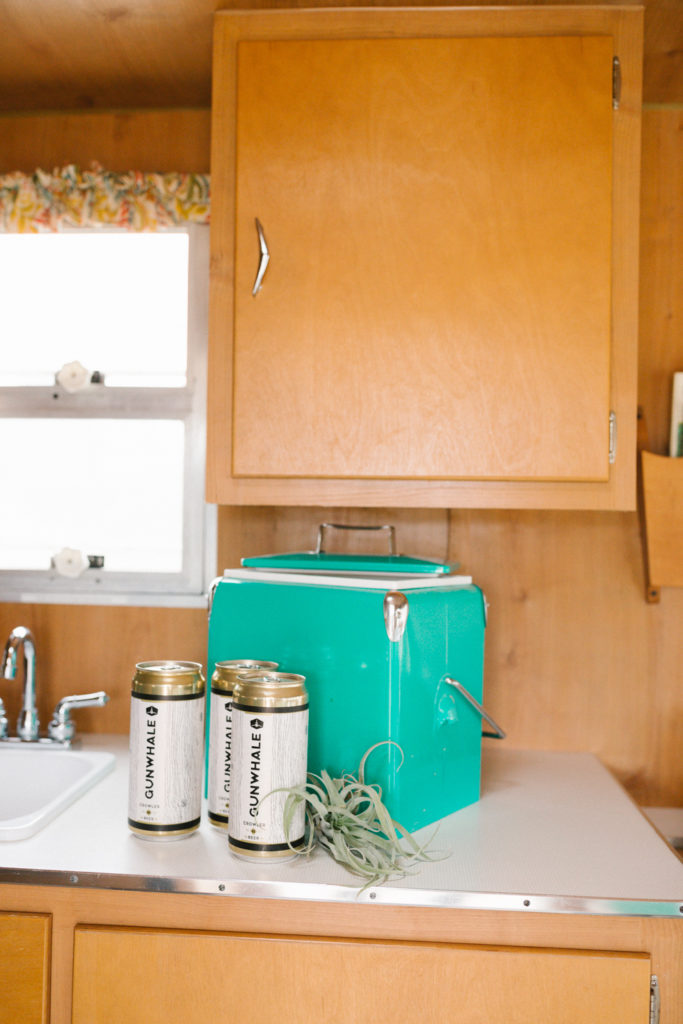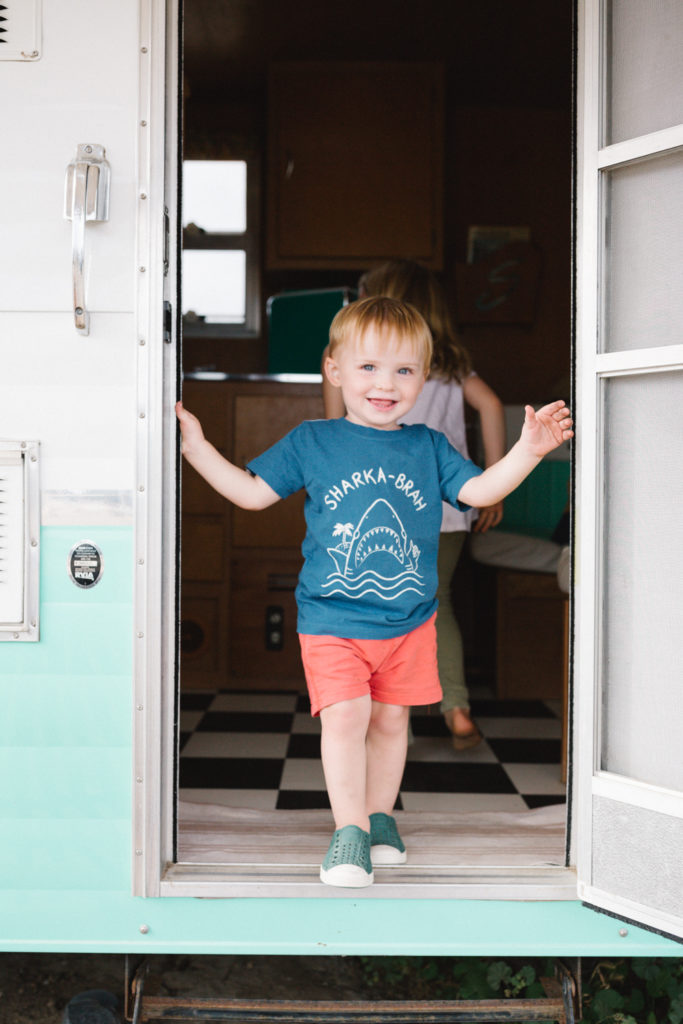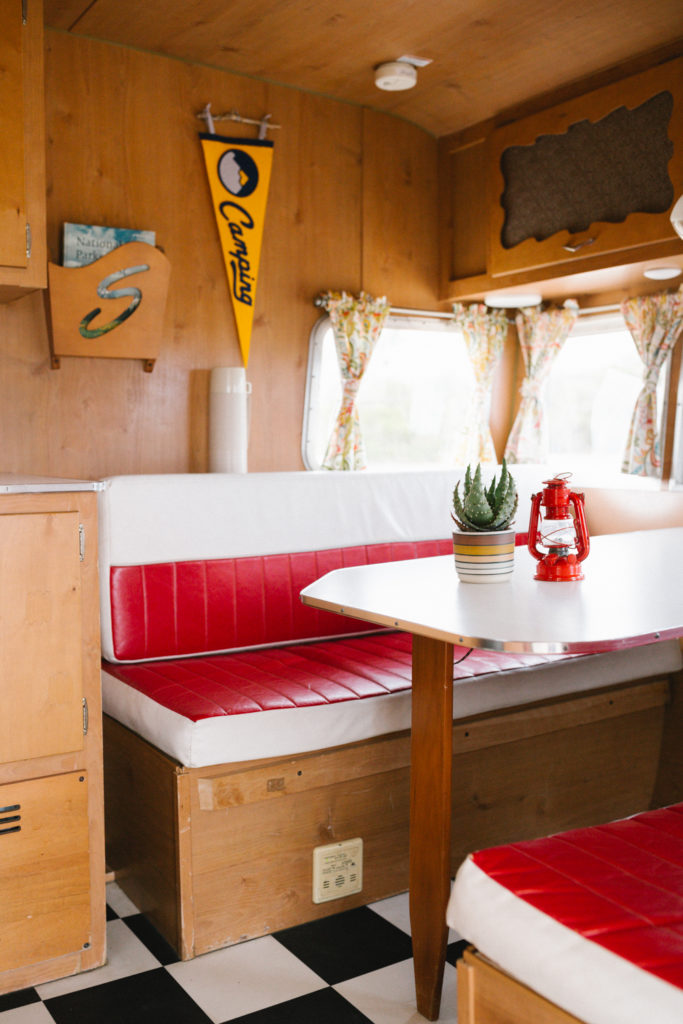 All our little ones loved being in the campers, they were entertained for hours playing in them!  How cute are they in their Feather 4 Arrow gear?!  Another local company just down the street in San Clemente!!  Us mamas are sporting a couple of the tees as well though-out the trip…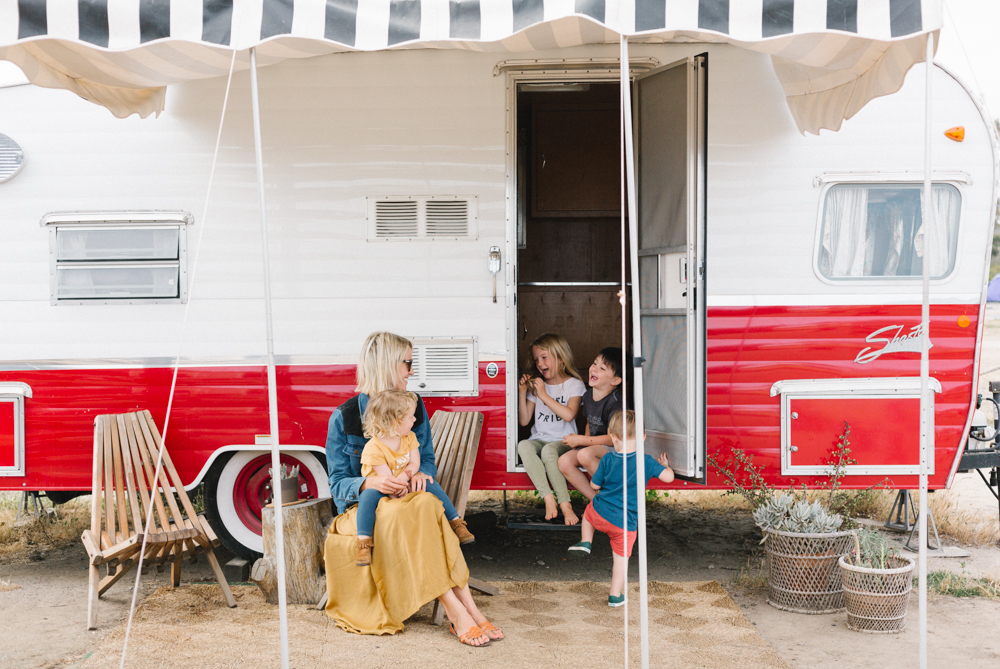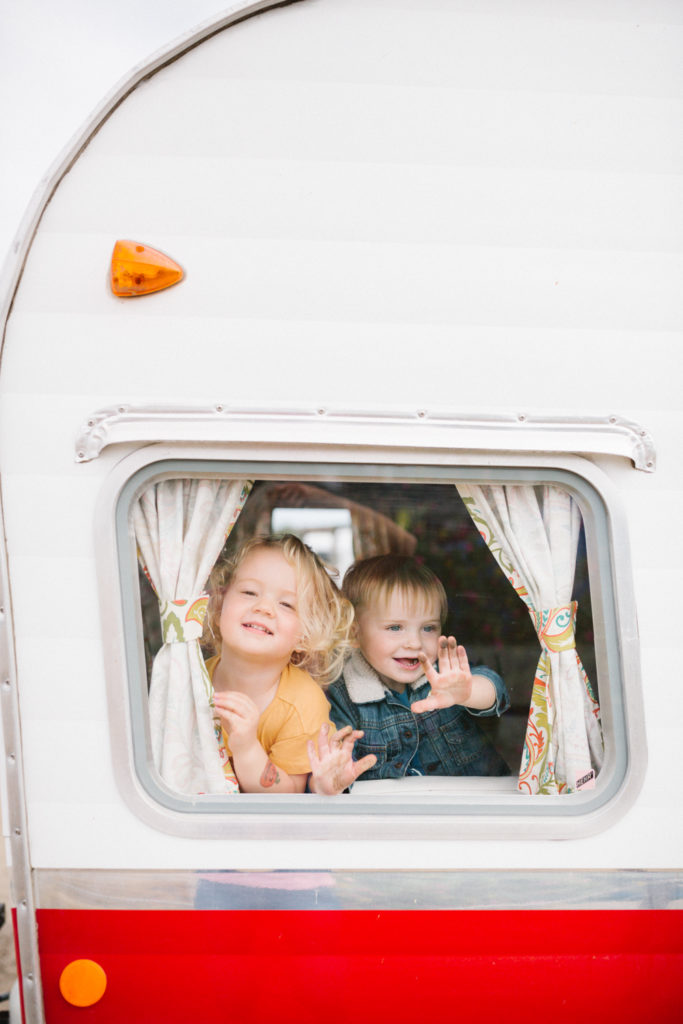 Someone who I've fallen in love with for all our parties and kid entertaining is Violet's Nook.  I talked about her with a recent blog post, but I can't say it enough!!  She created this craft box for our littles and it was so fun for them on our trip.
There were 4 different crafts that related to camping and they kept our kids creative and busy for quite some time.  It was so fun for us mamas and really got them into the camping spirit!  They did everything from collecting memories from around the camp site in a jar to making their own lanterns with a tea light!  So fun and definitely the beginning of some beautiful memories!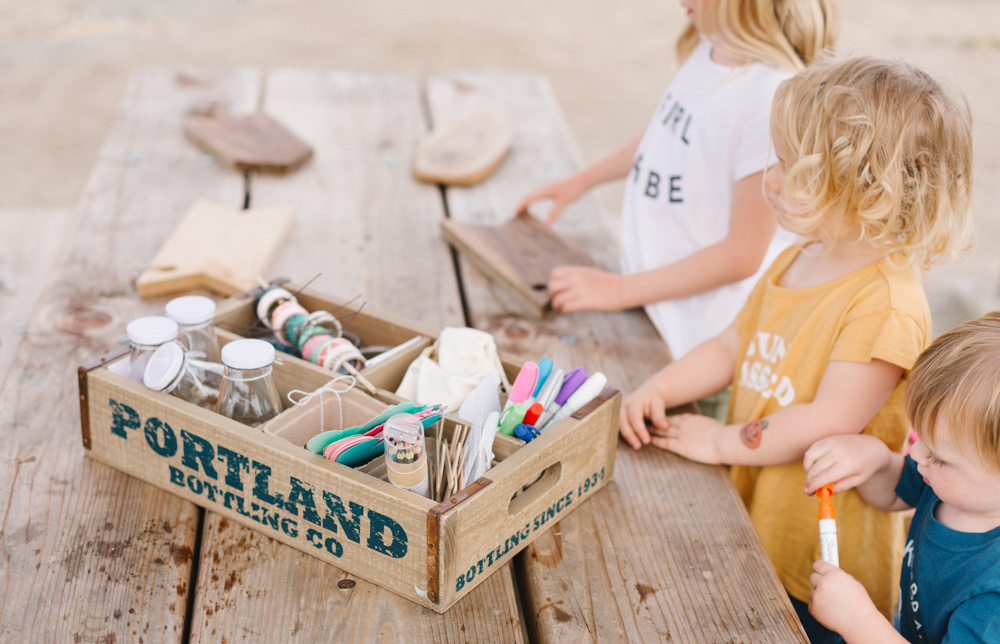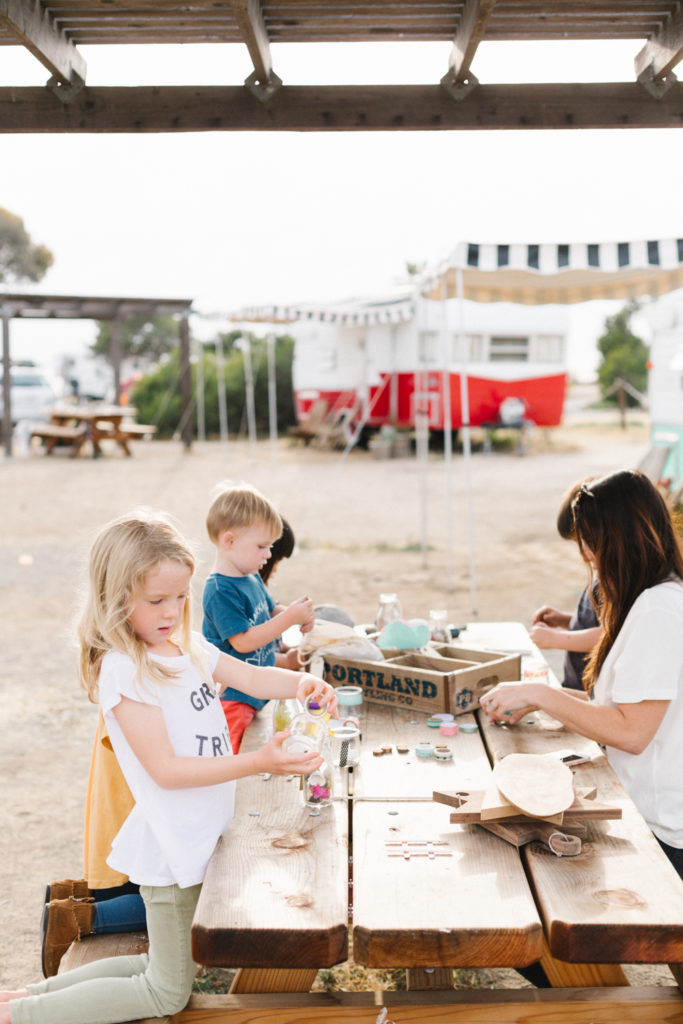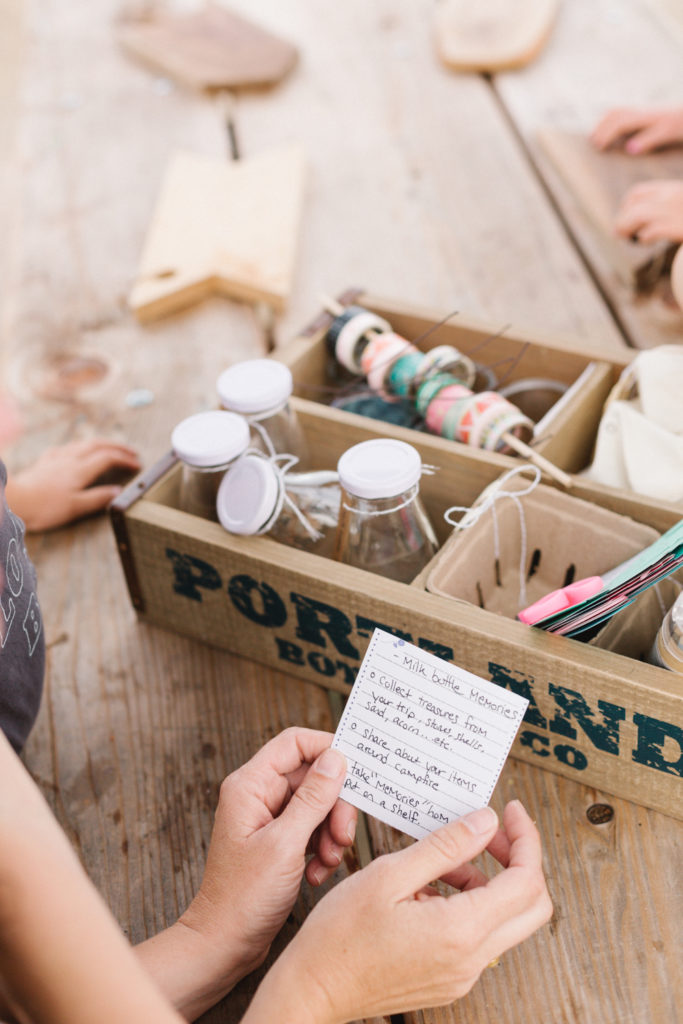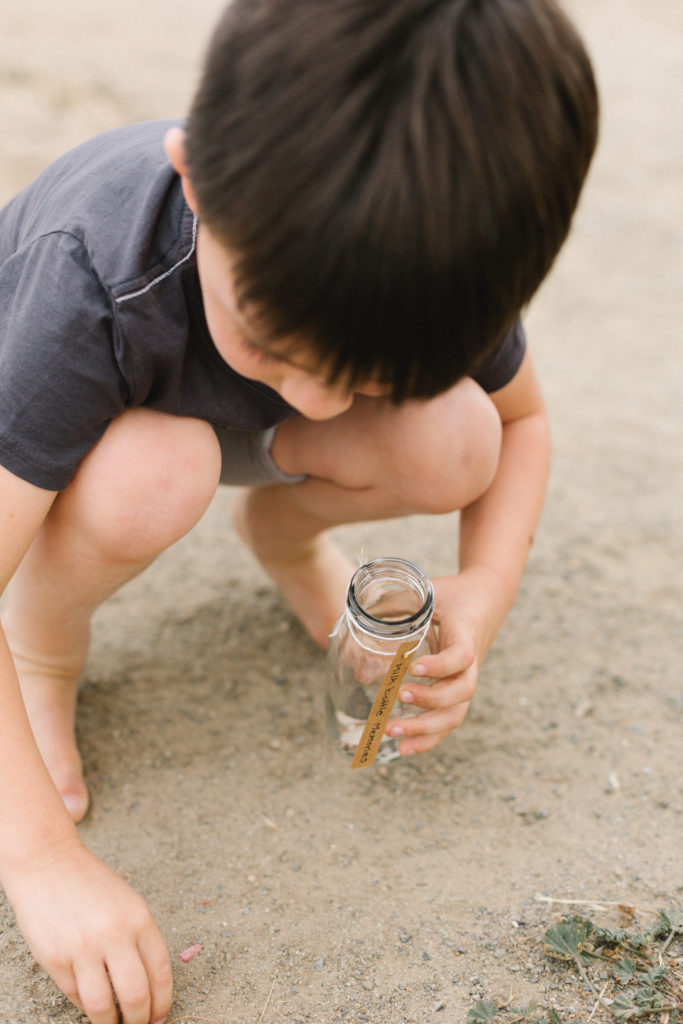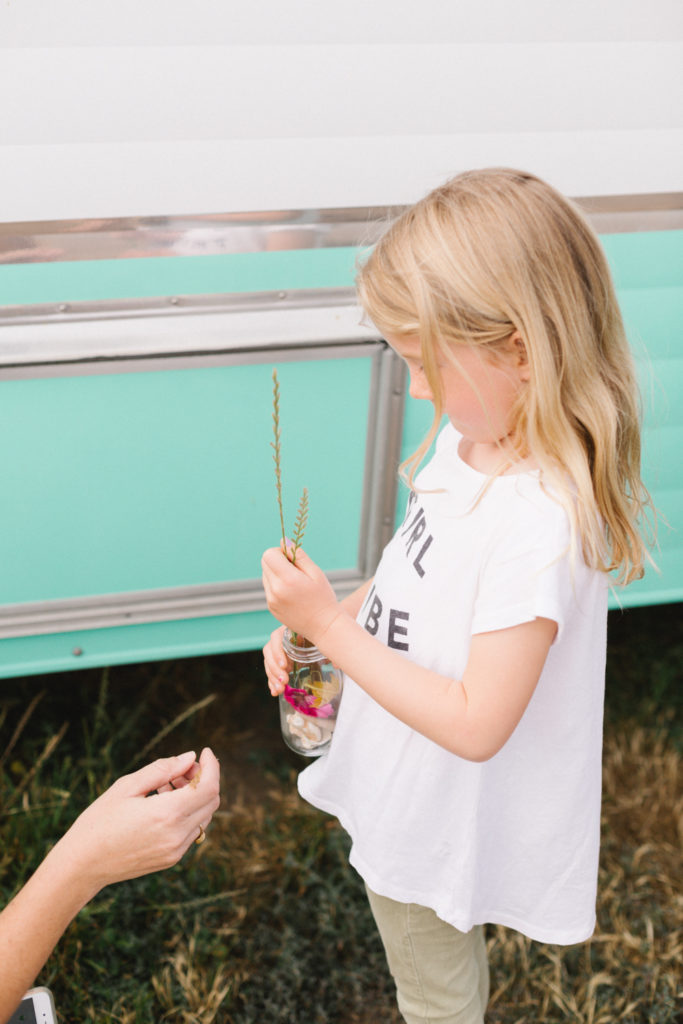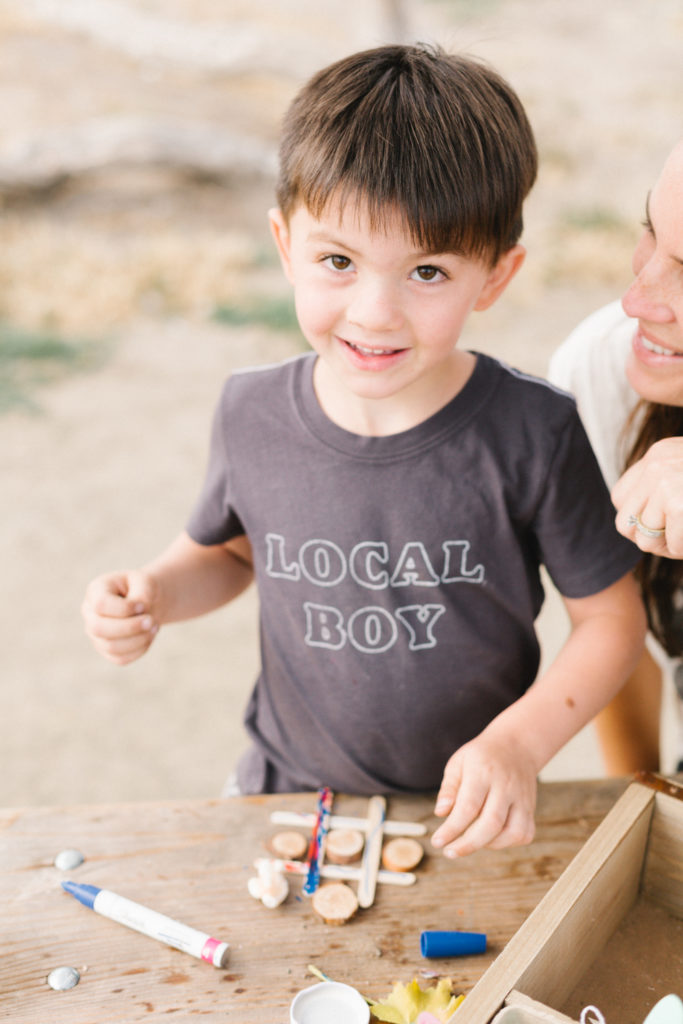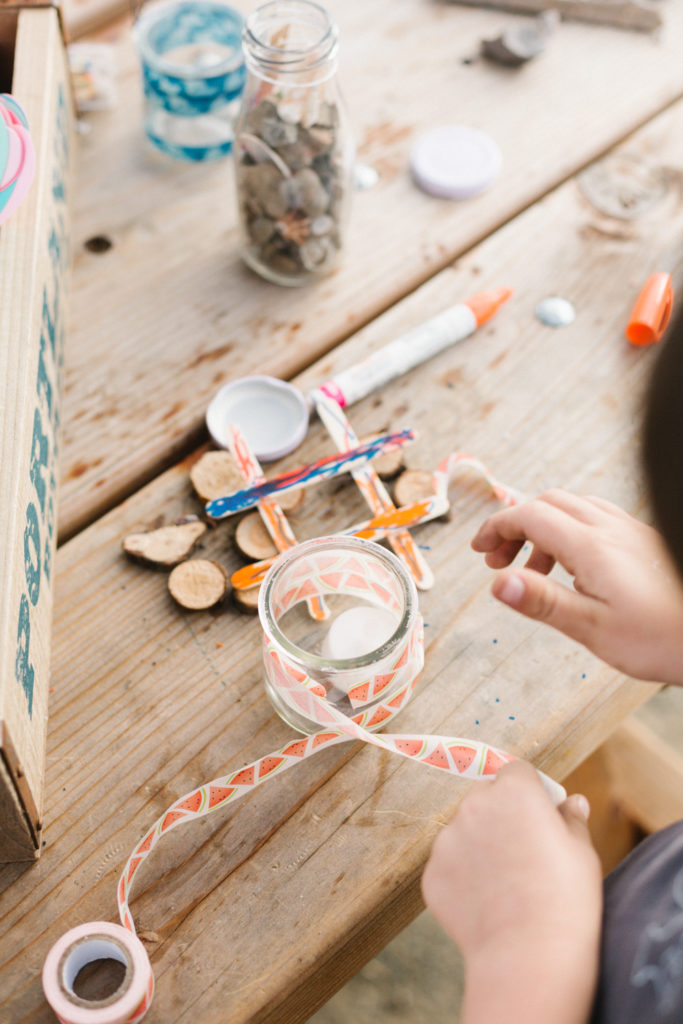 Next on Court's to do list?!  Climbing all the trees… All of them!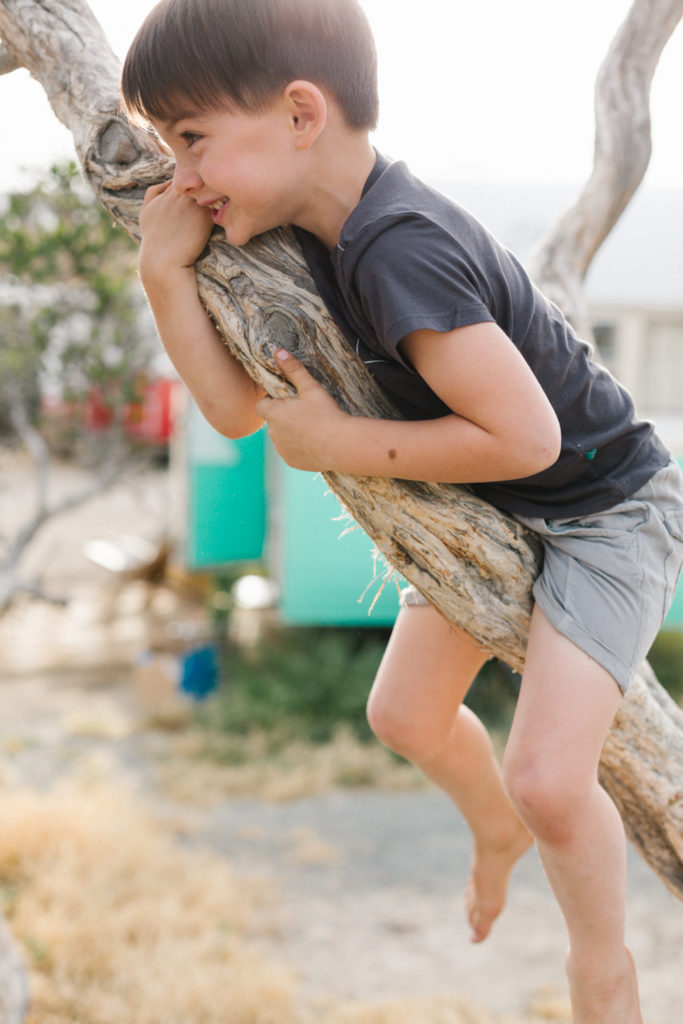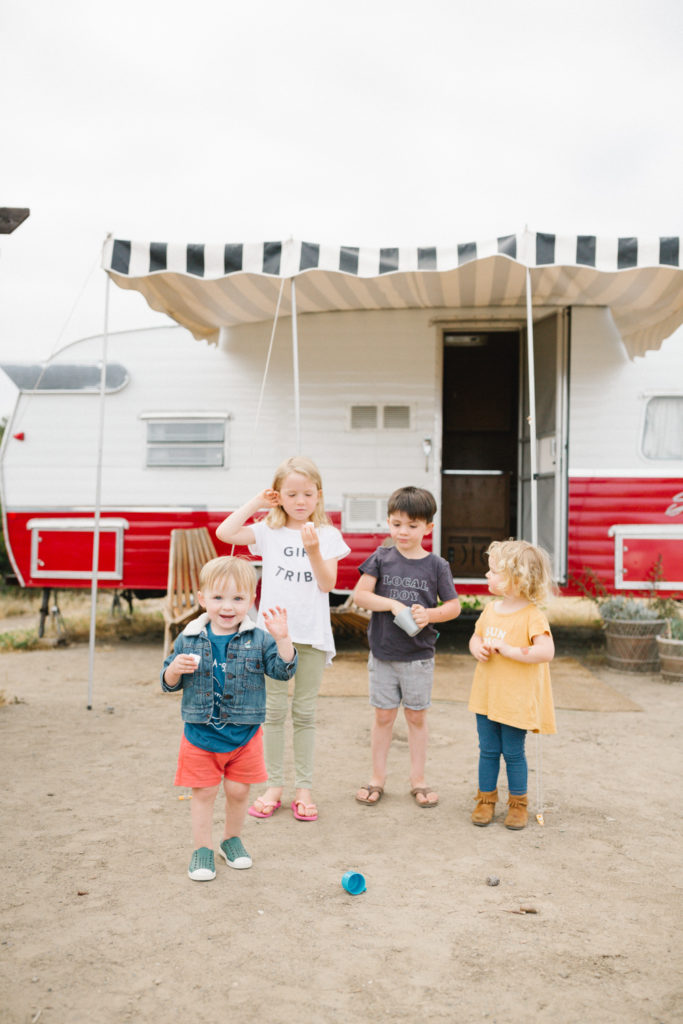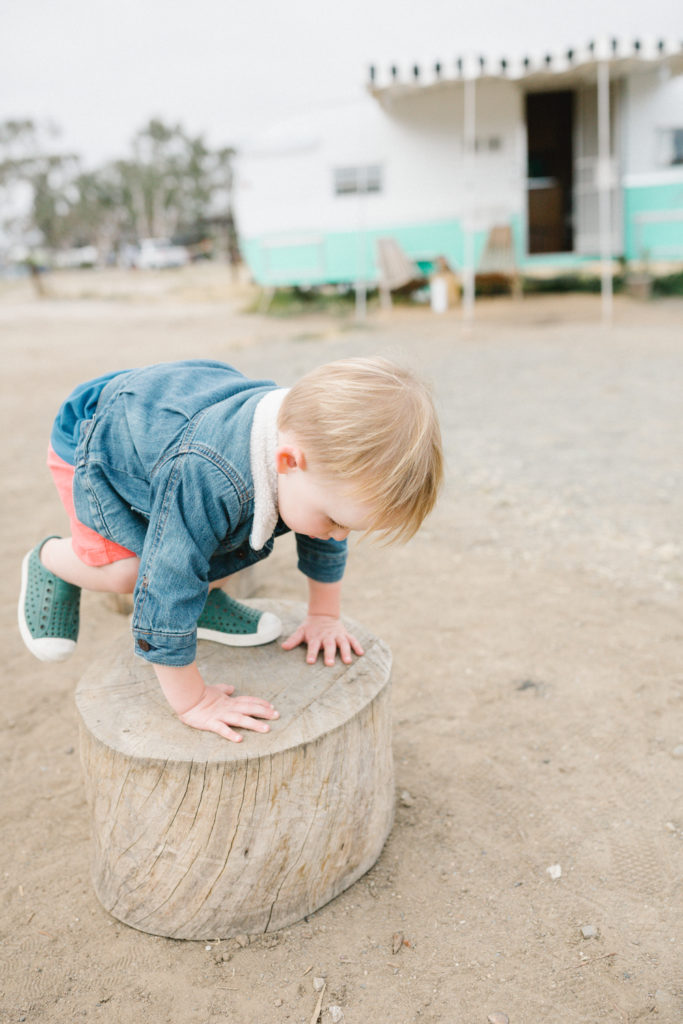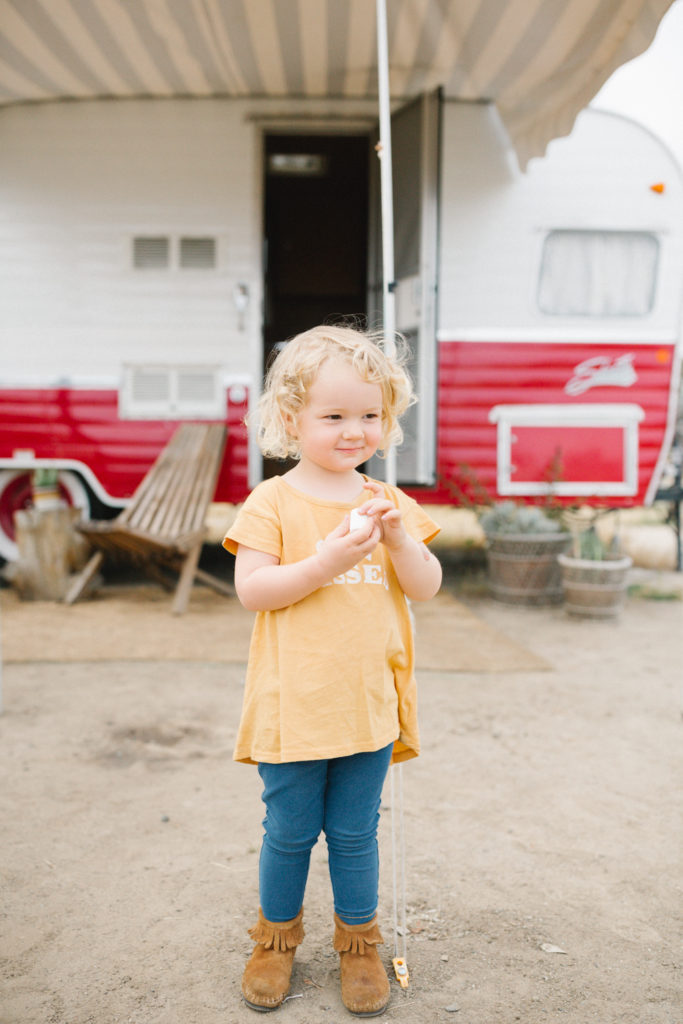 I brought along the cutest little pretend camping stove from Educational Insights.  This toy brought so much imagination out, and besides the fighting over who go to play with it, it was pretty awesome!!  I'm still told "Mommy, you know this can cook real s'mores"…  But I've yet to have them made for me, ha!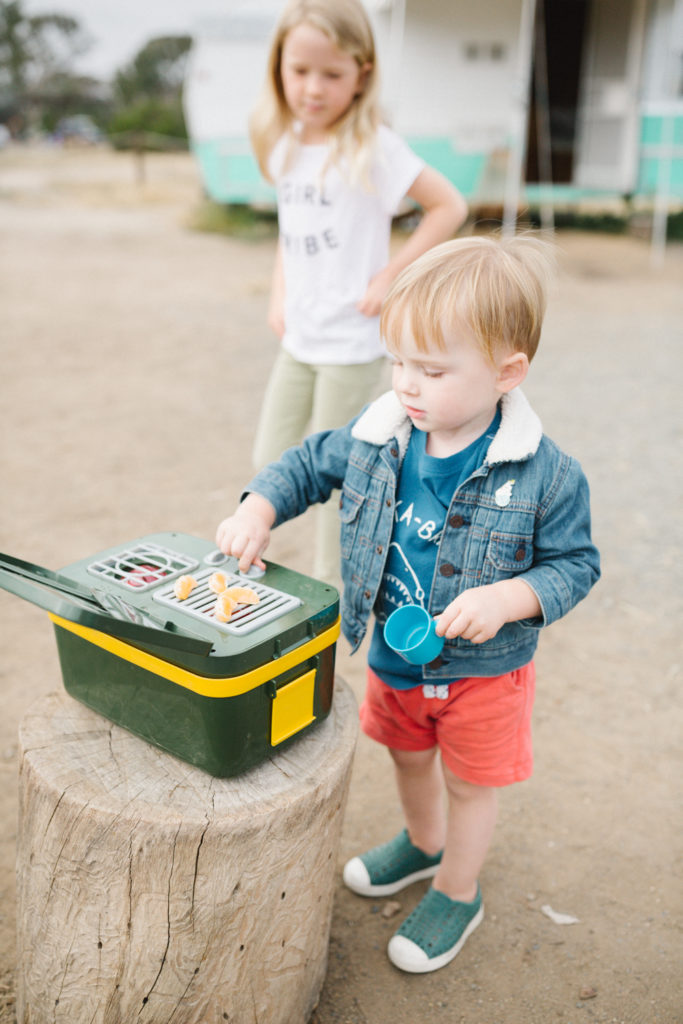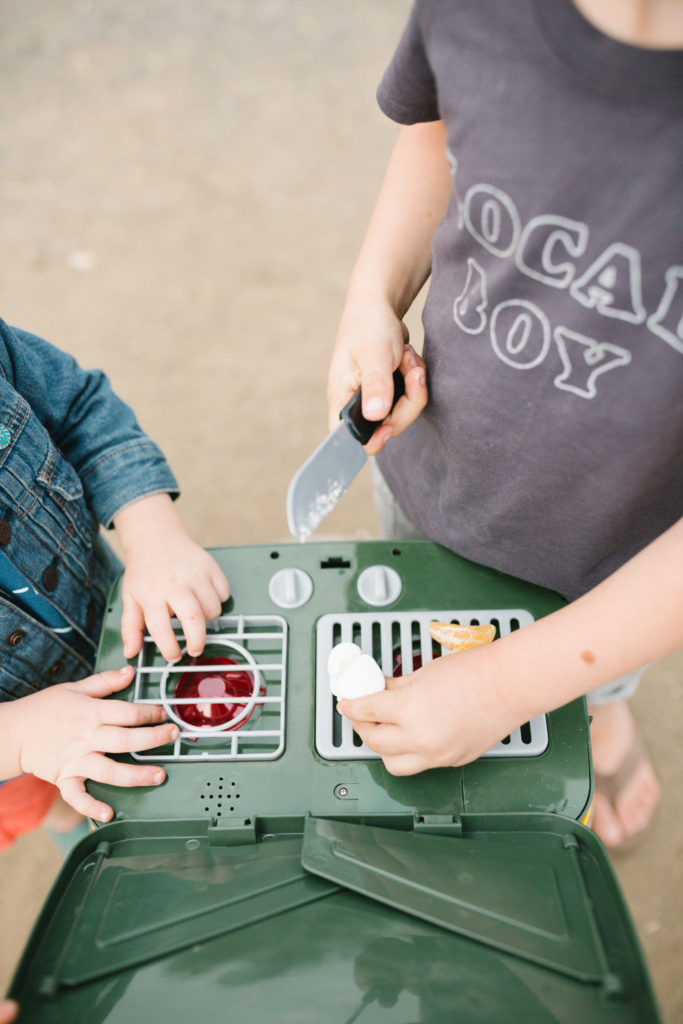 The first night I set the table for a special dinner for the dads!!  You know I had to!!  I mean, I do have an event company, gotta Beijos it up!  So I set the cutest little table with items for the adults and the kids from L'entramise.  Gotta have disposables for camping, and only cute ones for me thank you very much!!  I added place cards of course, acrylic boxes with all the s'mores ingredients, and cozy Gunn & Swain blankets.  Done and done!!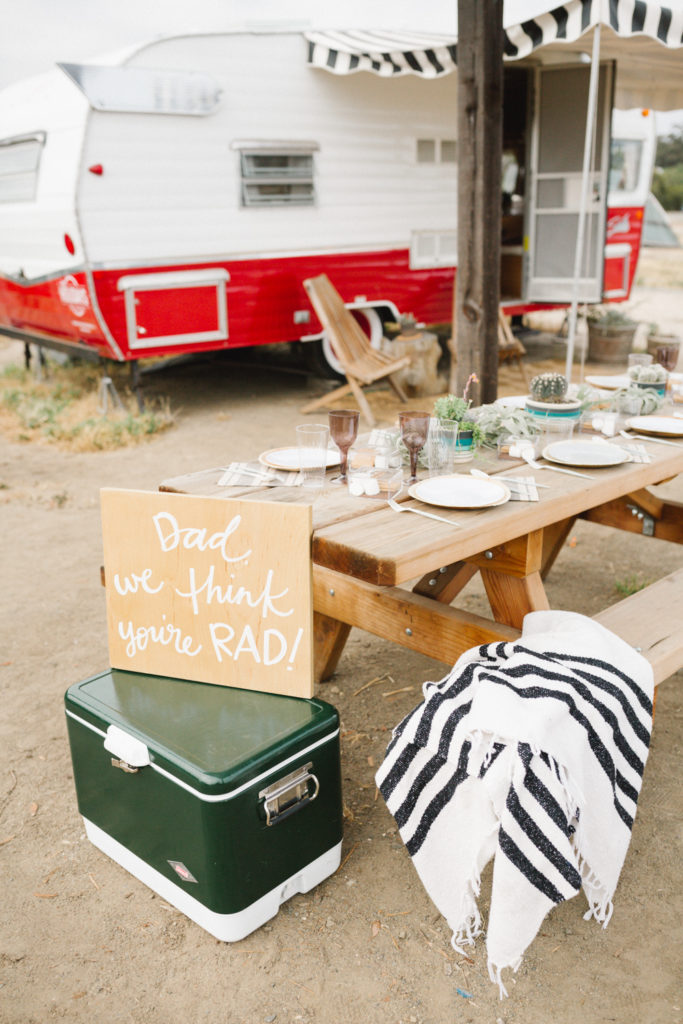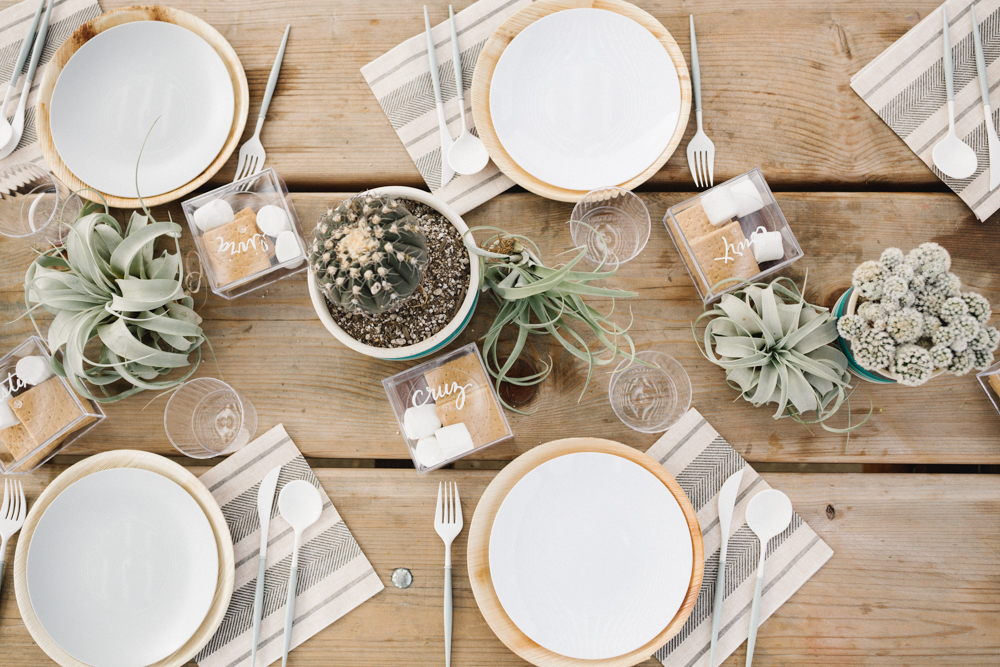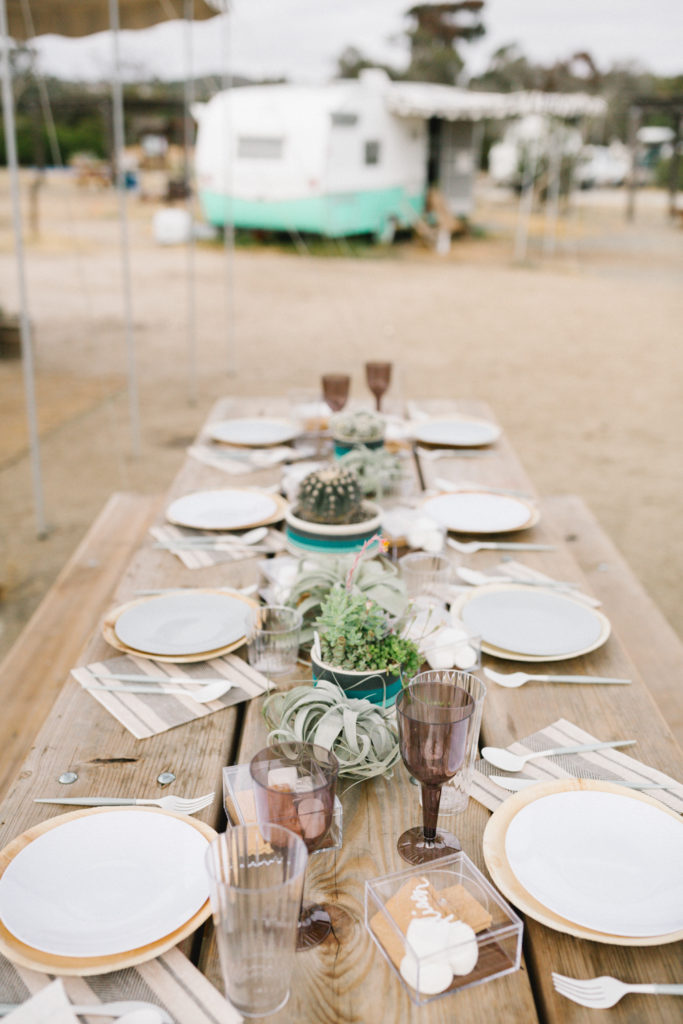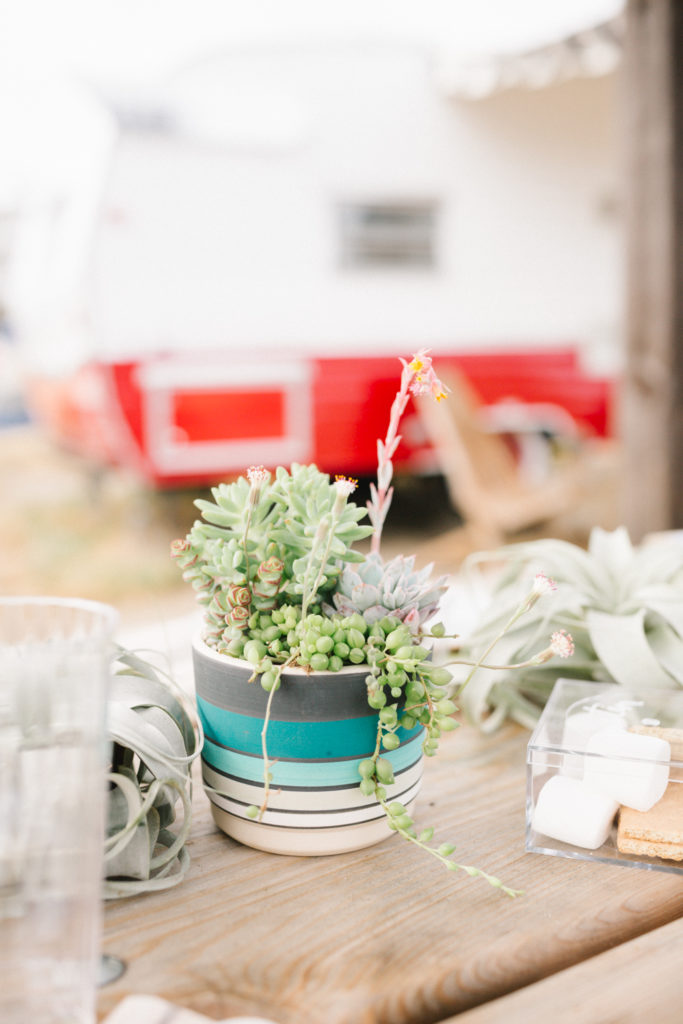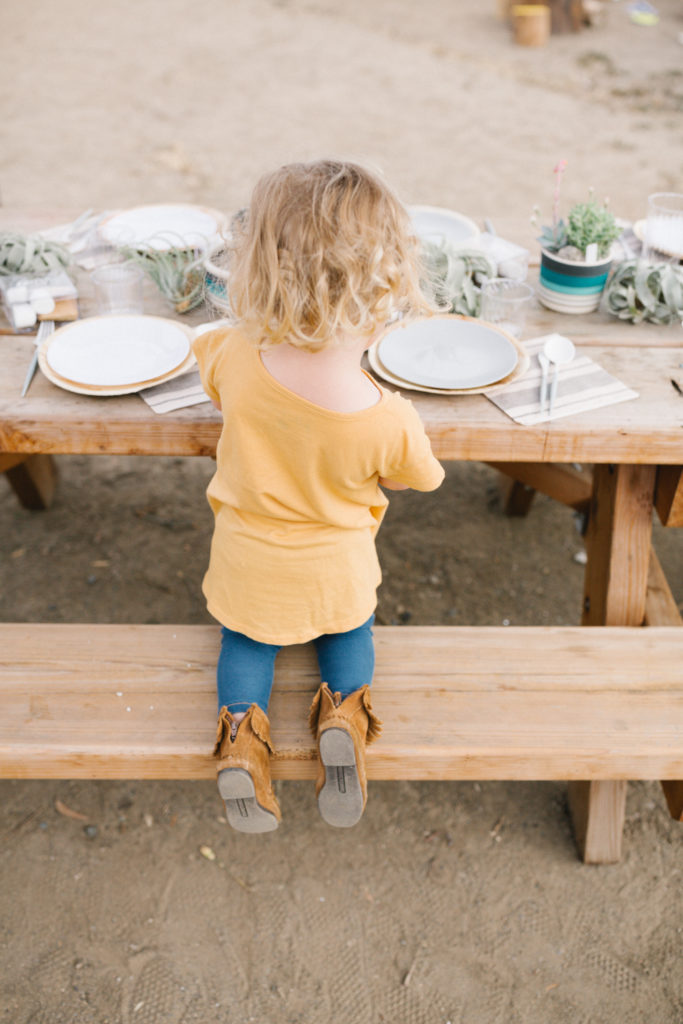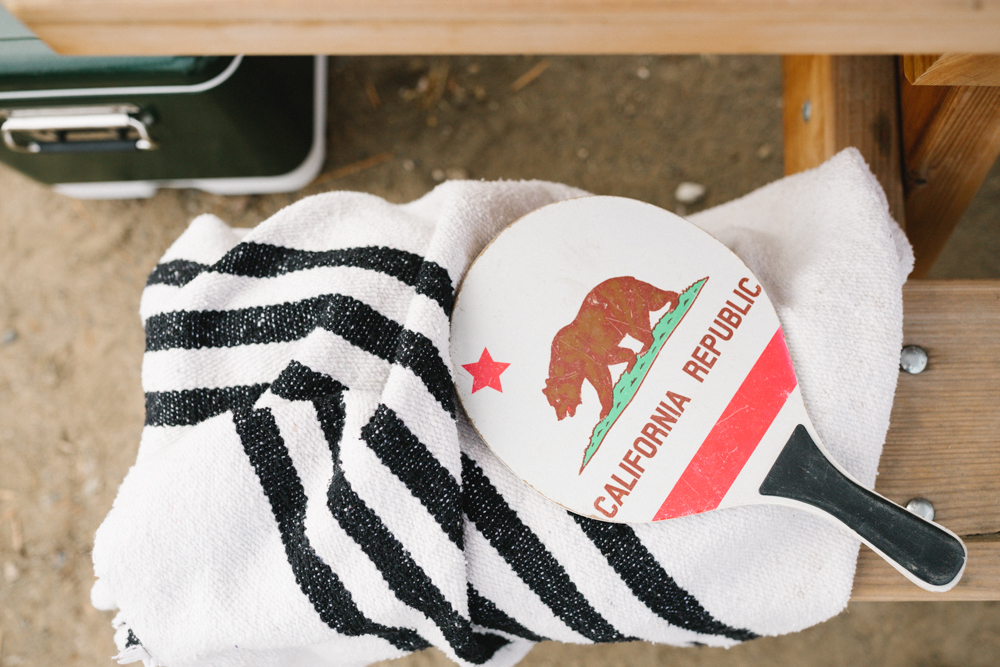 You guys, this table was super easy, you can totally recreate it at your next camping trip!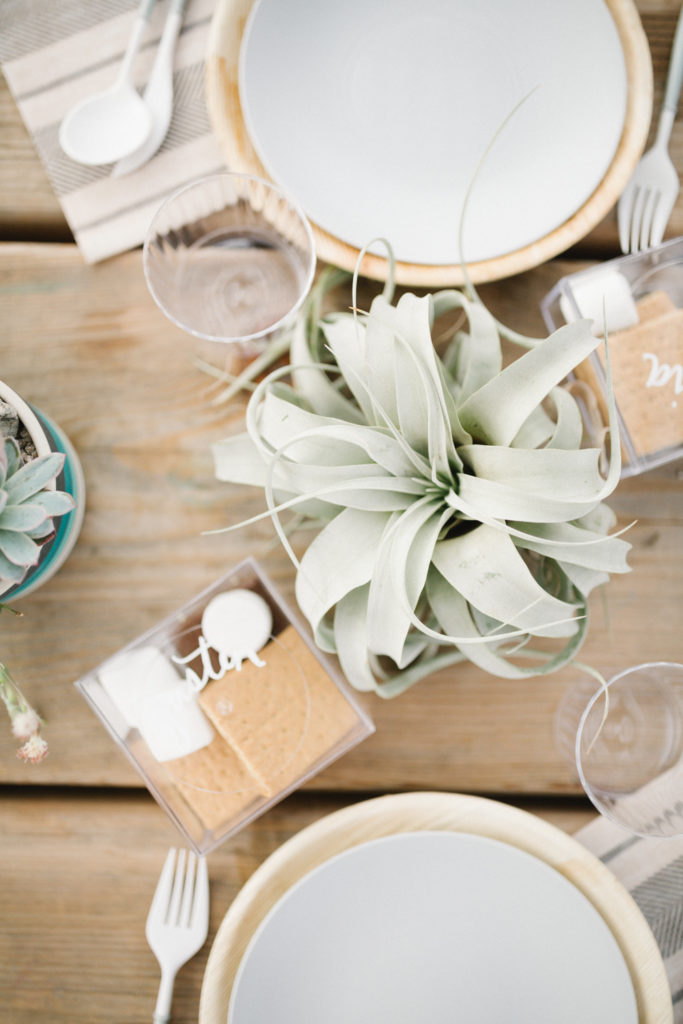 Can't forget the signage by Blot & Dot, she handled all of the pretty calligraphy!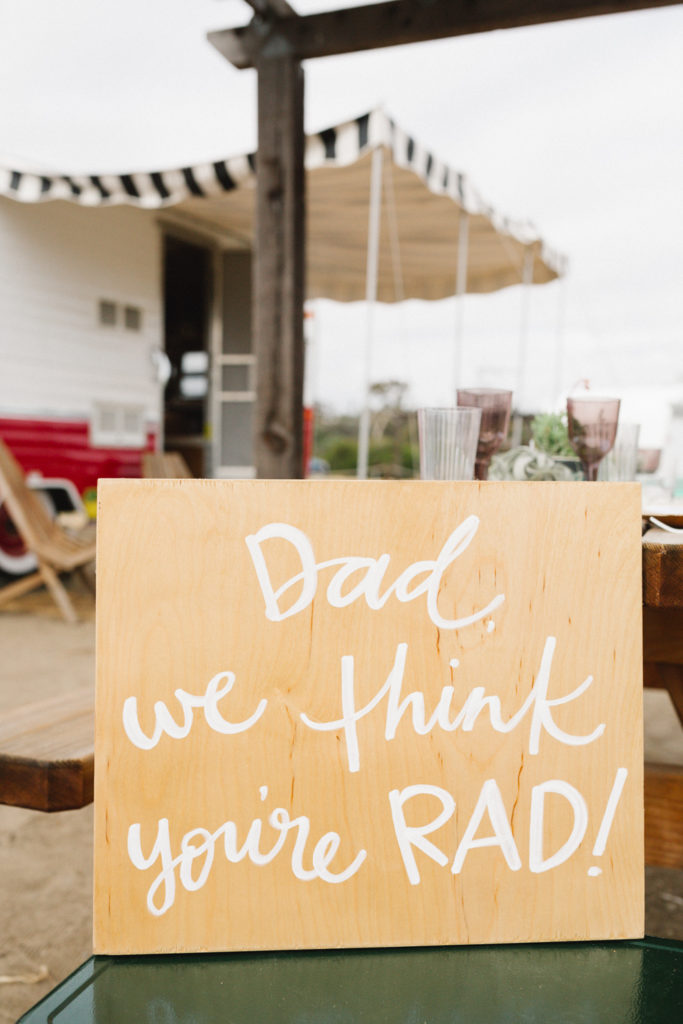 The dads wasted no time getting into that beer, can you blame them?!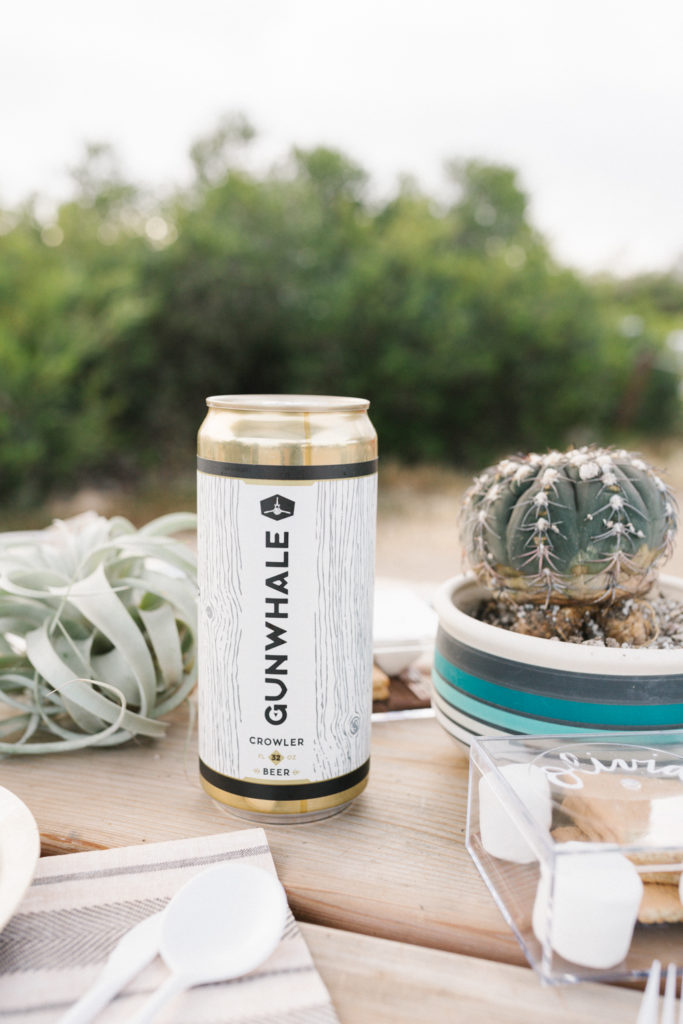 In case you couldn't tell I'm into local vendors for this one!!  On our way down to San Clemente we stopped at North Menswear.  It's the raddest men's shop in Laguna Beach with the best selection of clothing and accessories.  Nate picked up a few things including this t-shirt and hat, which you can win as well!!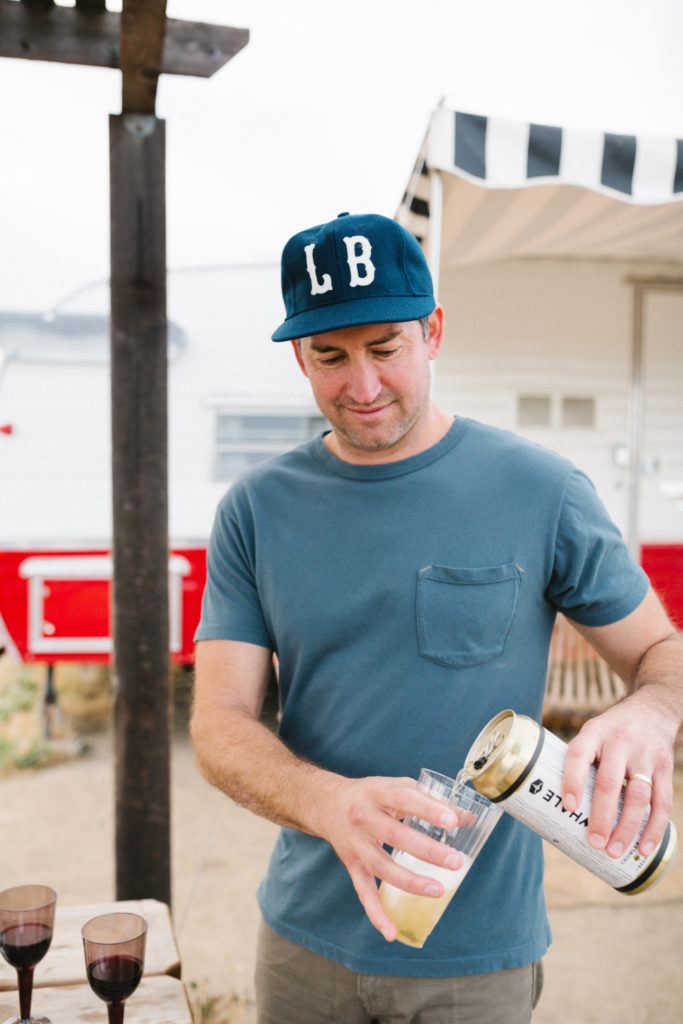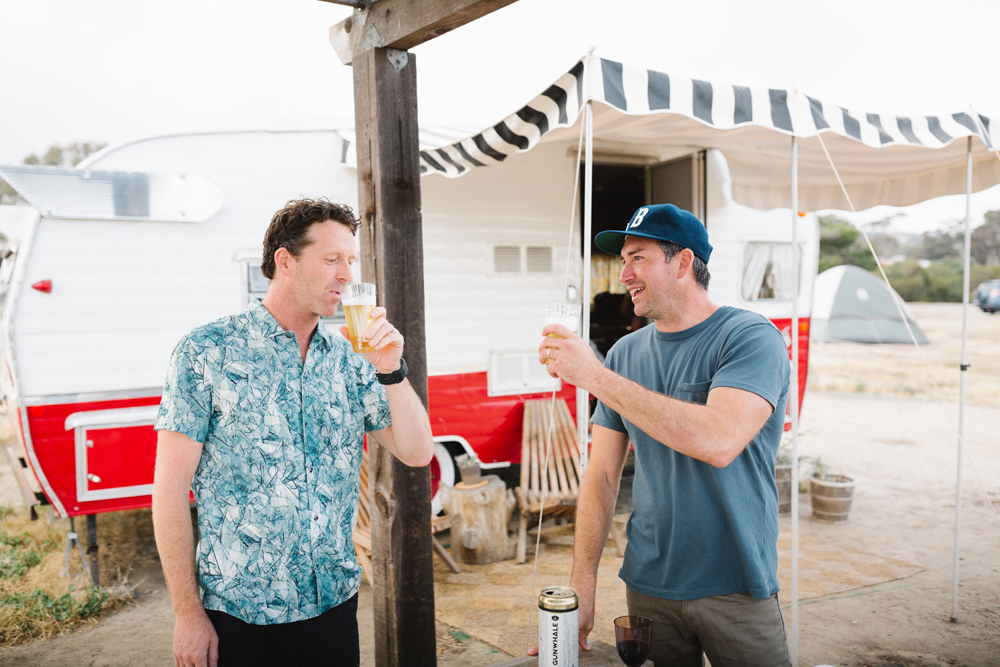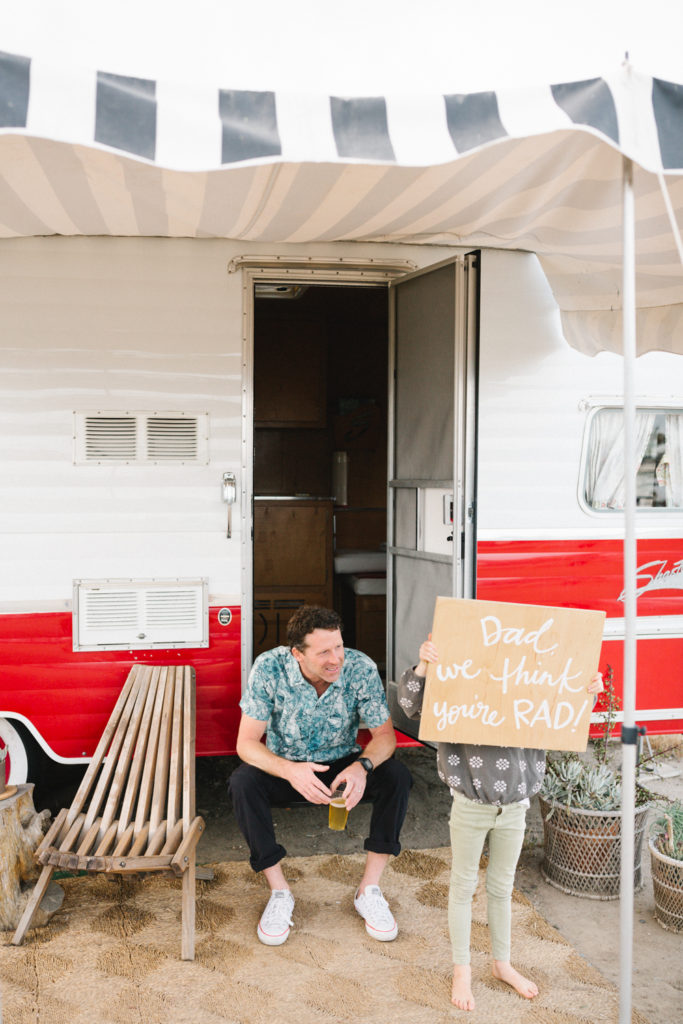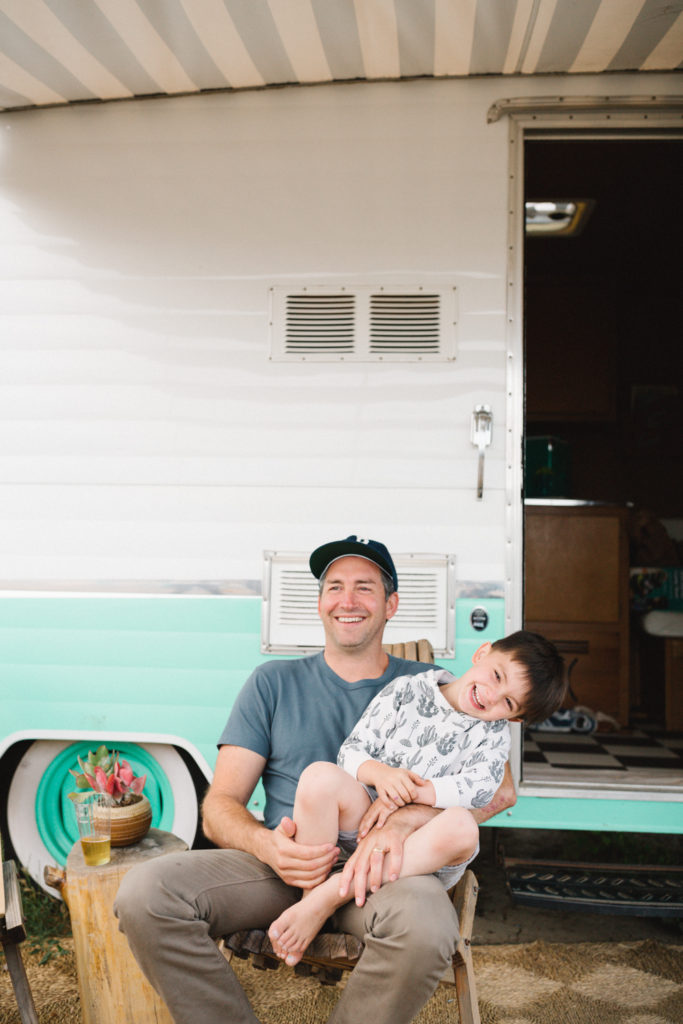 And us moms brought along the One Hope Wine!!  Camping with 4 kids is no joke, and we deserve all the wine… ALL OF IT!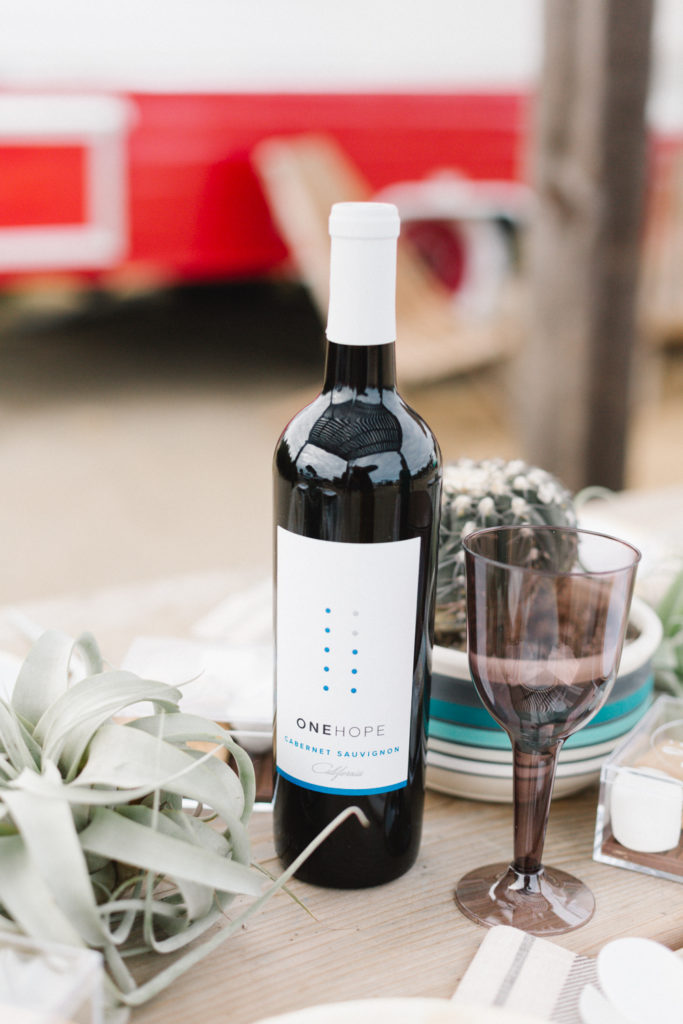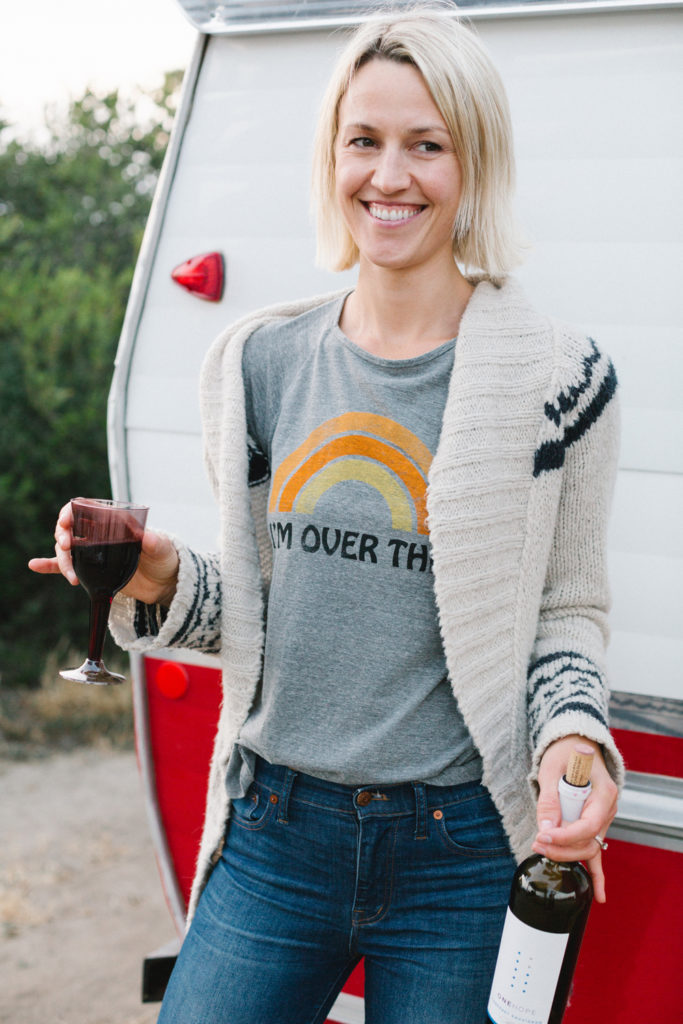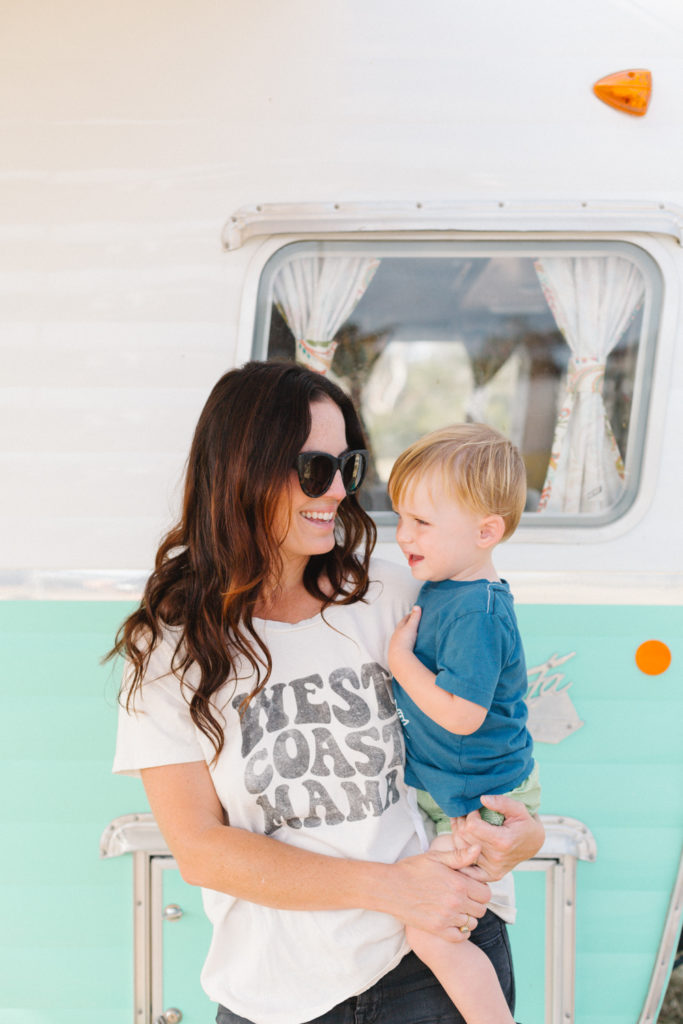 After dinner we got our s'mores kits and busted out our Miir mugs!!  These are a camping essential my friends!!  Perfect for coffee, hot cocoa, and in our case wine!  You can also win this cute set in our giveaway!!!!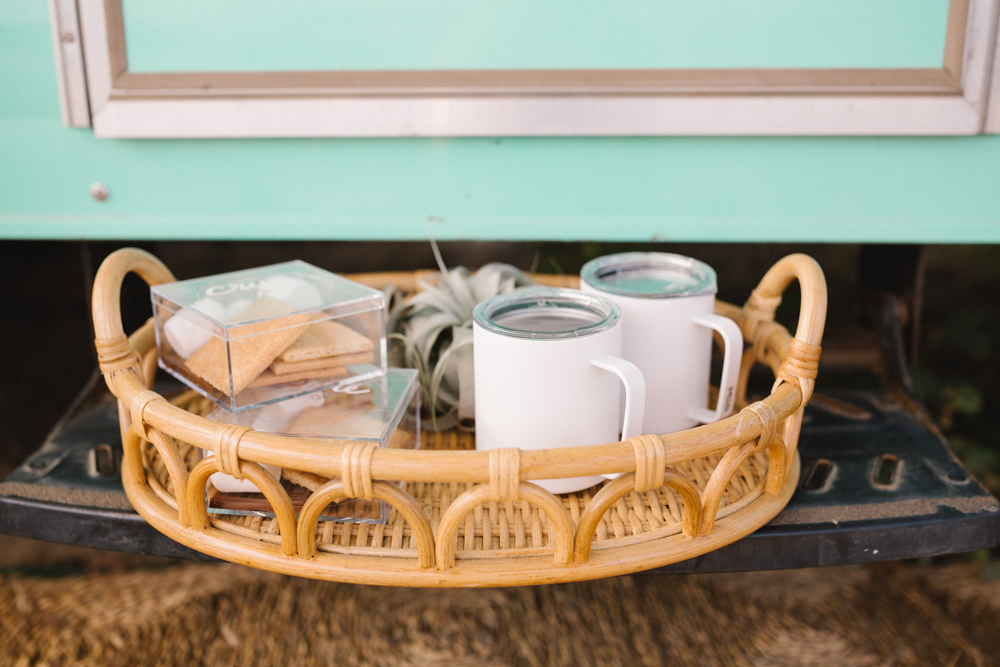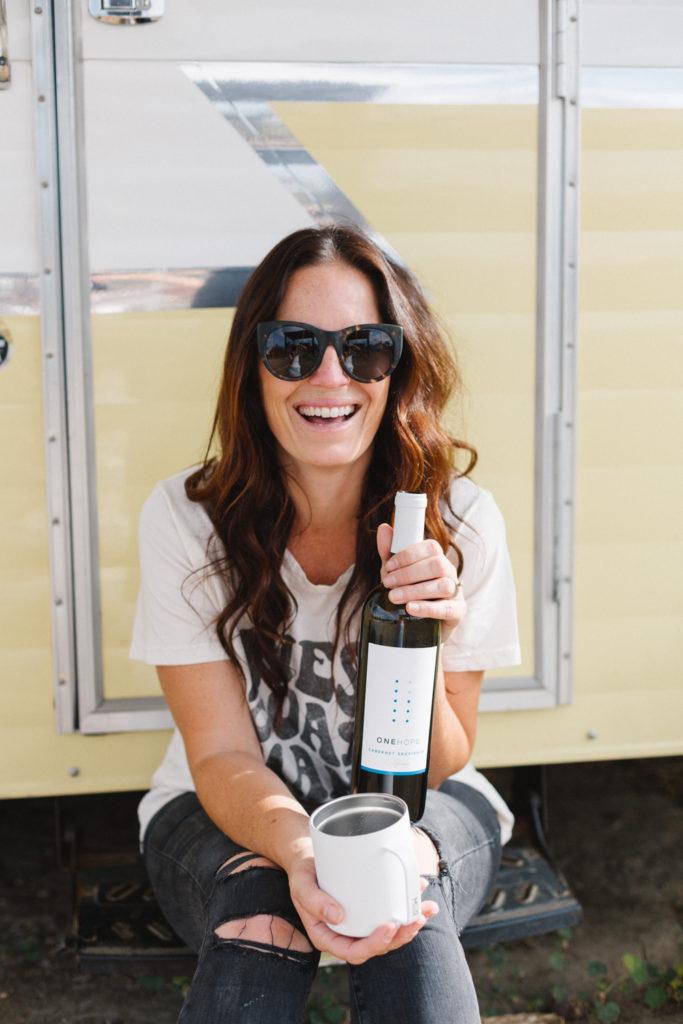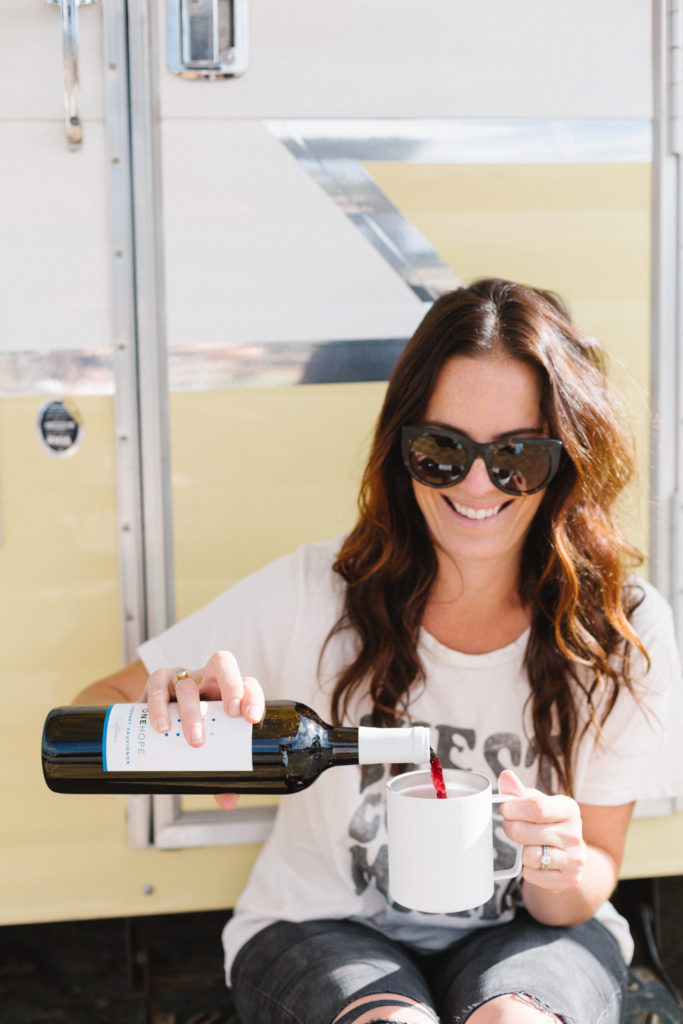 The kiddos played a little bit more and we had lots of fun doing a little game night!!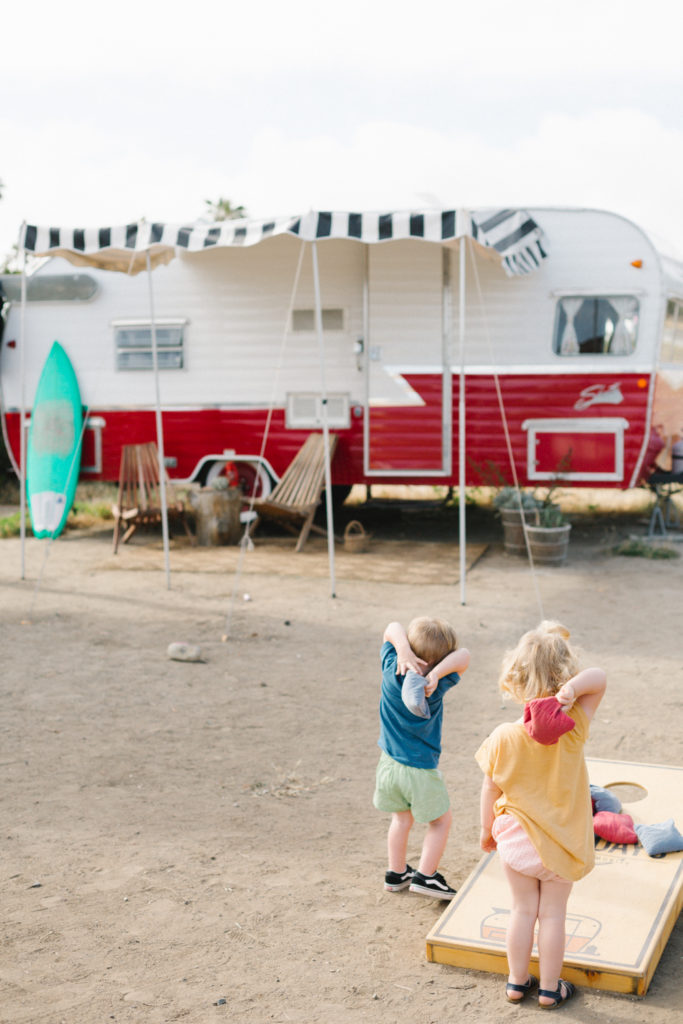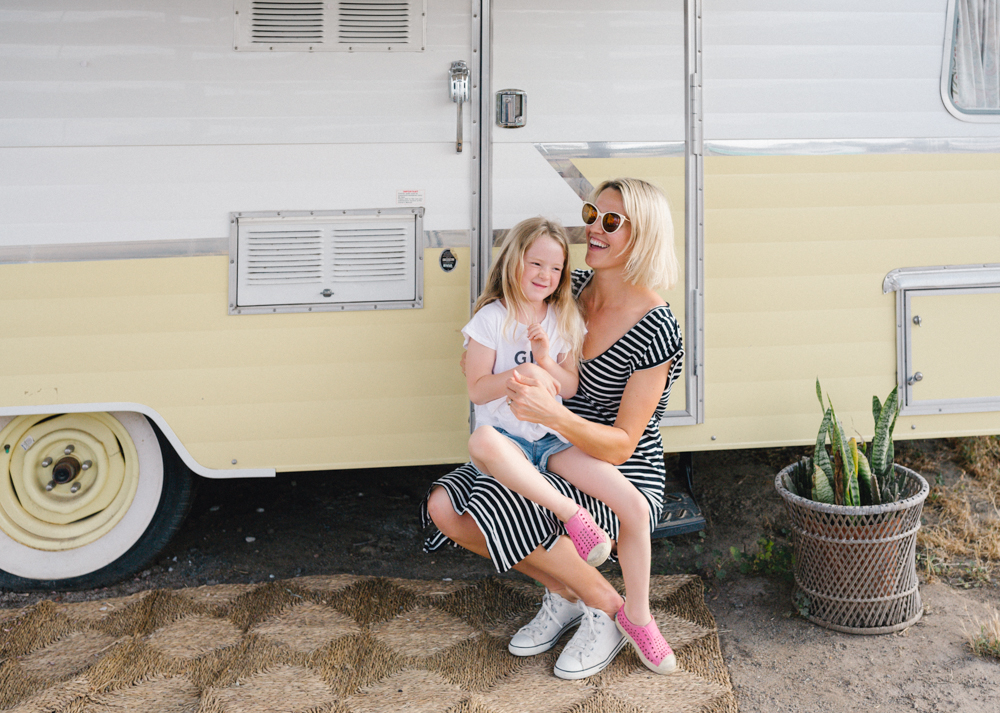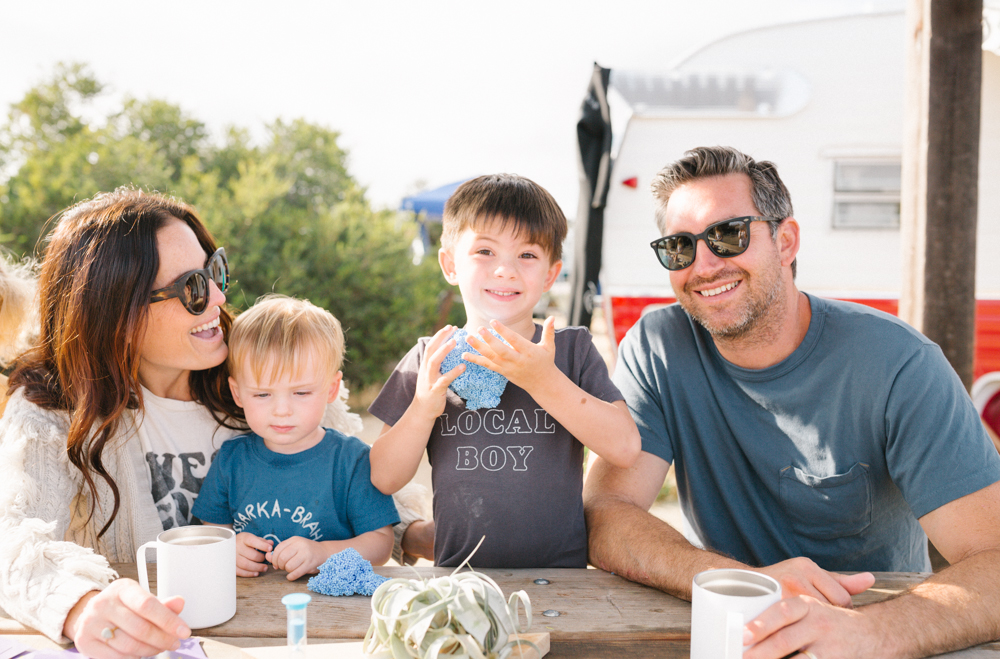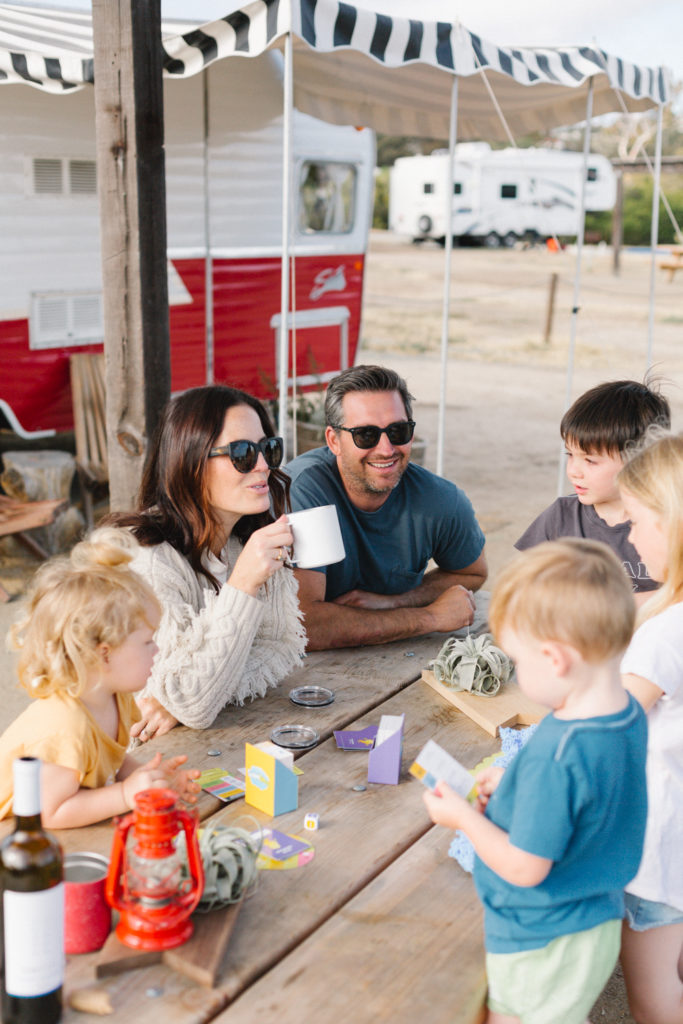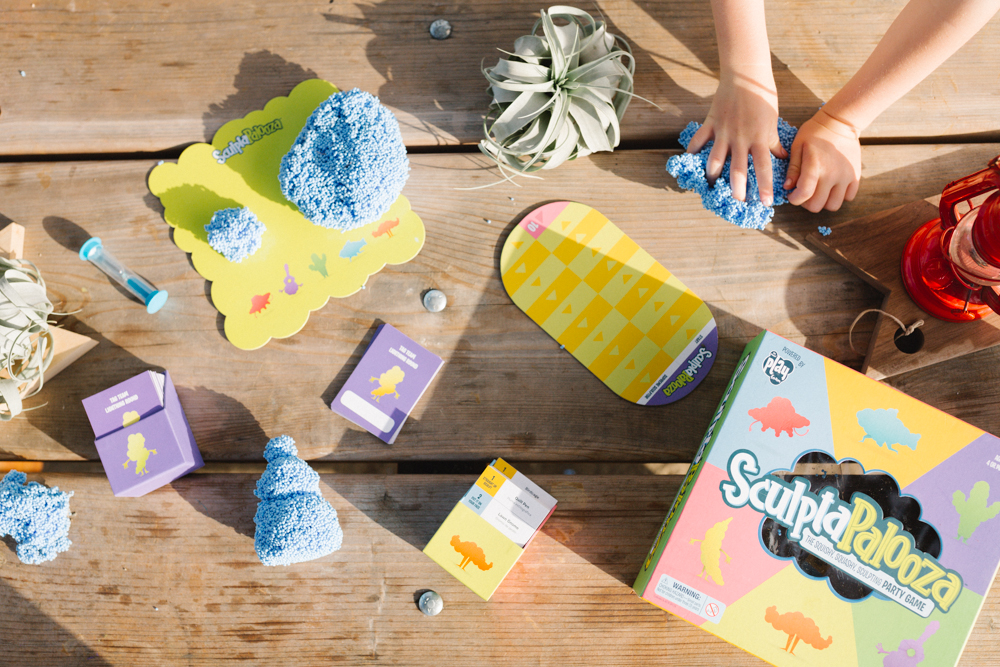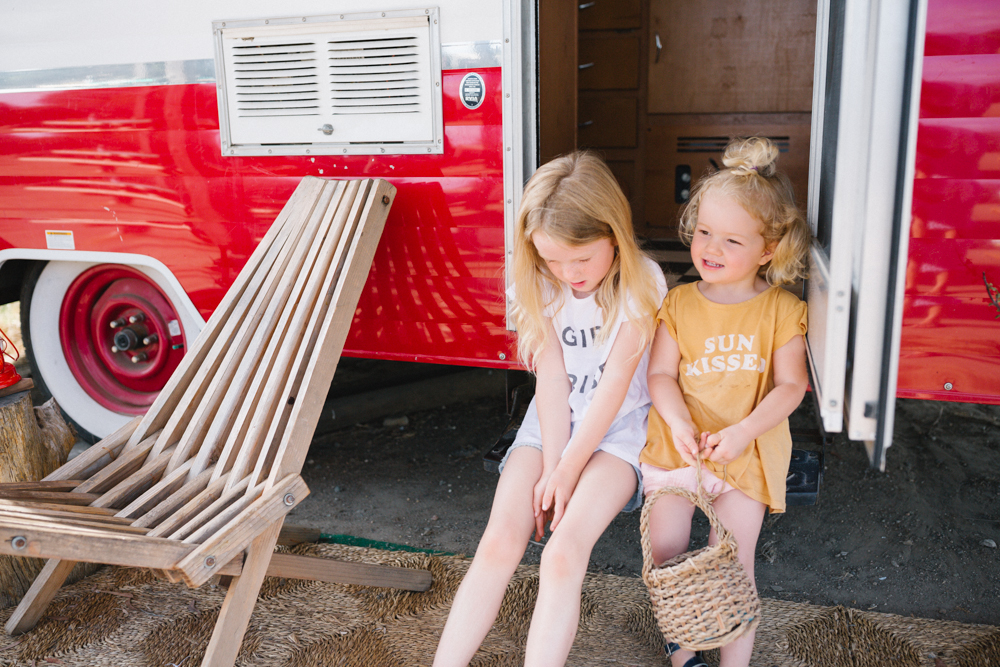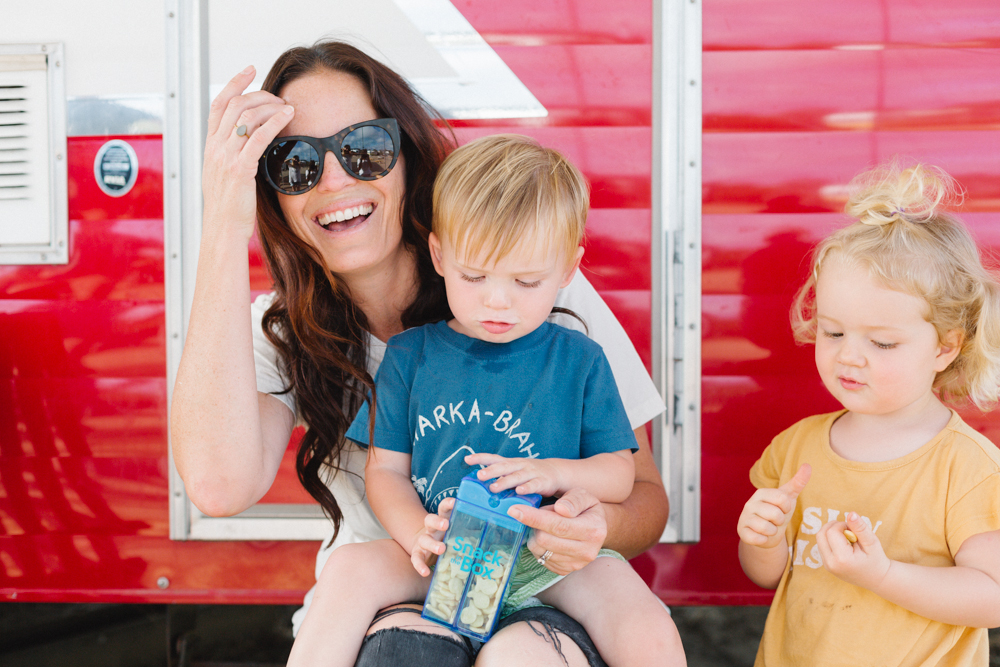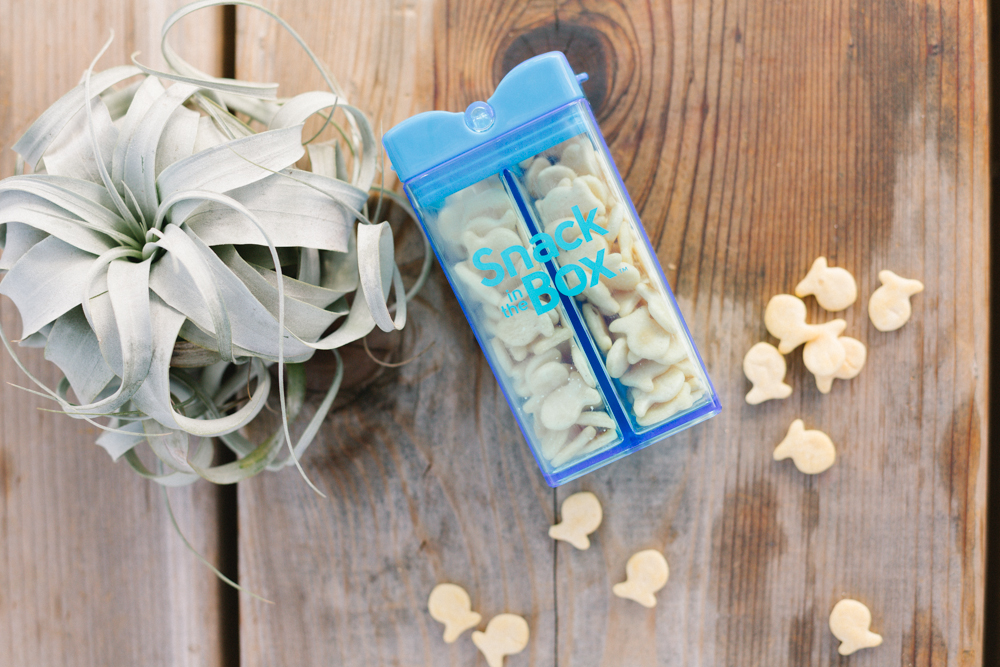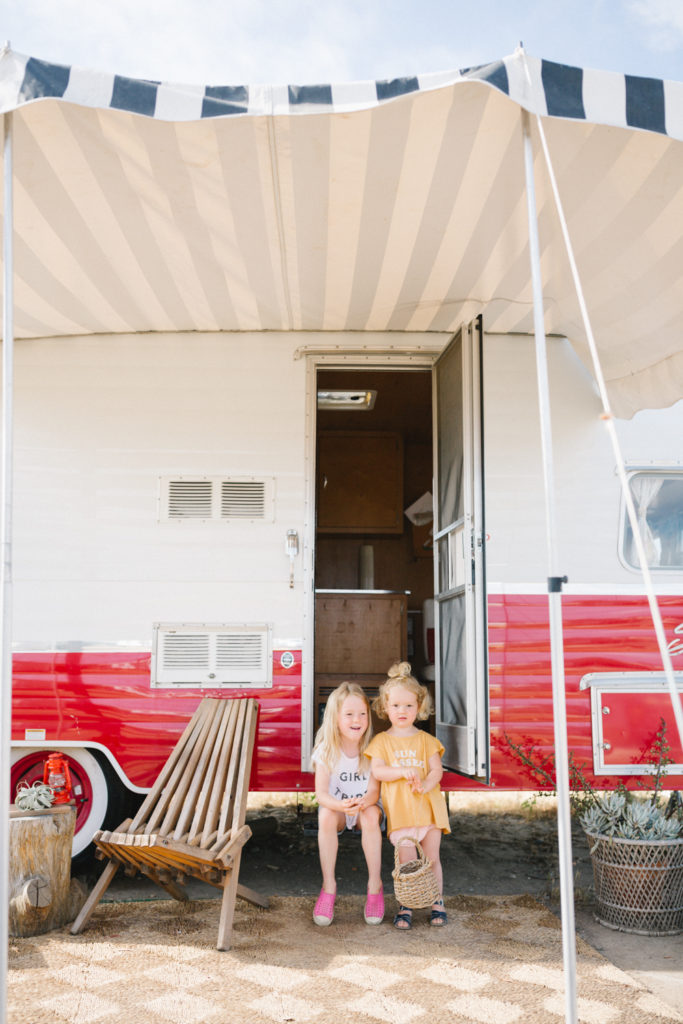 A little beach escape before the sun went down was in order!!  When you're beach people like us, you go as much as you can!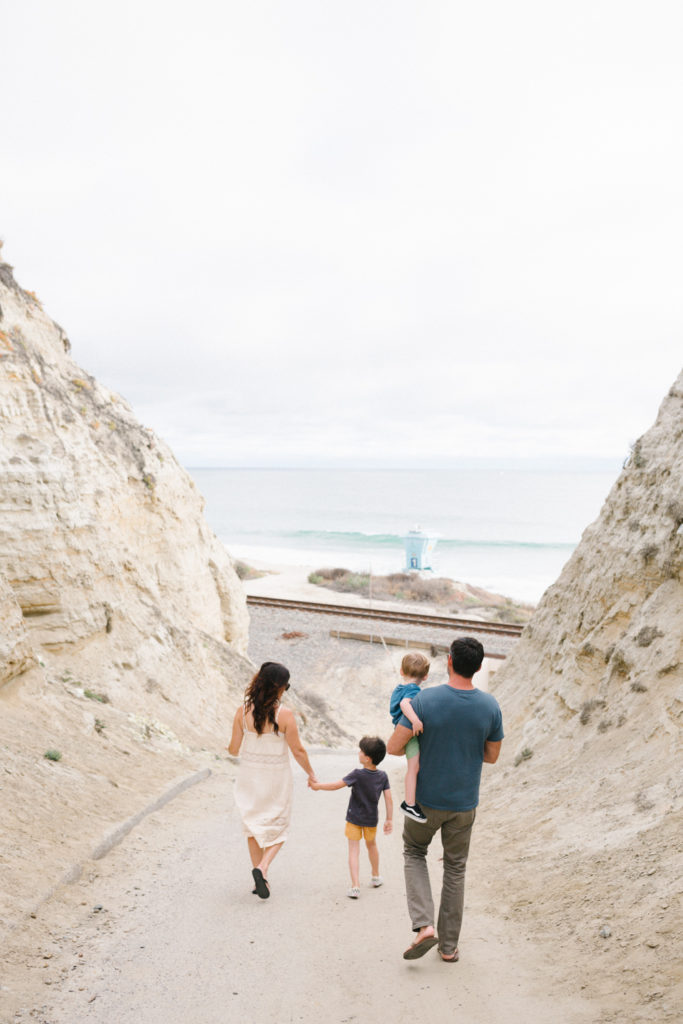 I'm in the sweetest Knot Sisters dress, Alison and I wore some of their cute pieces through most of the trip.  They are another local brand I always love and wear often.  They have the comfiest dresses!!  Our kiddos are all in Seasta Surf's new summer collection.  We LOVE the girl's seashell print bikinis, how cute is that?!  And they are hands down my favorite shorts for my boys, the best cut out there!!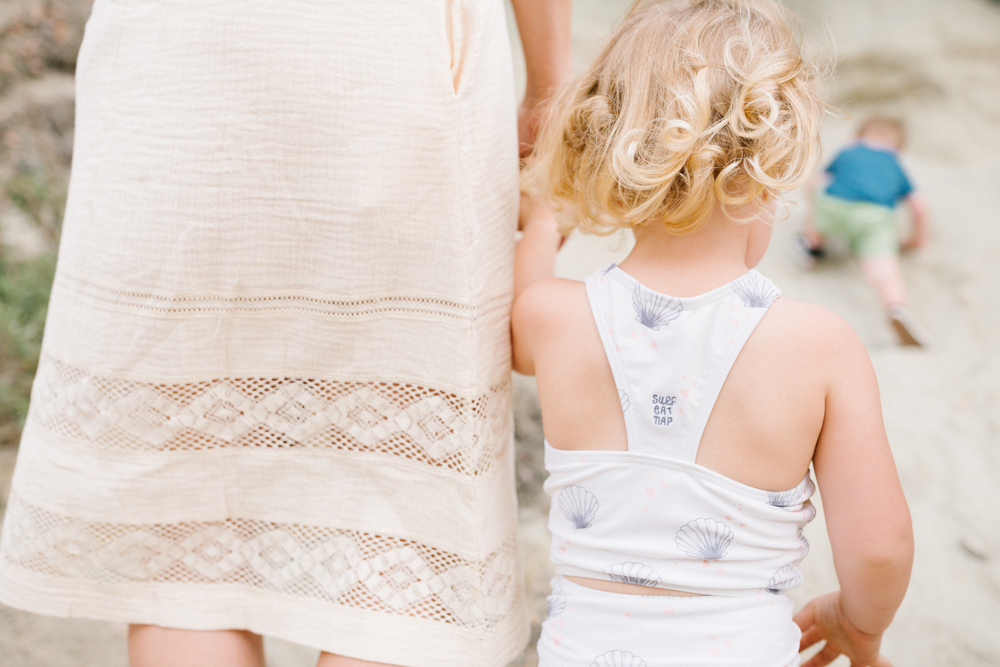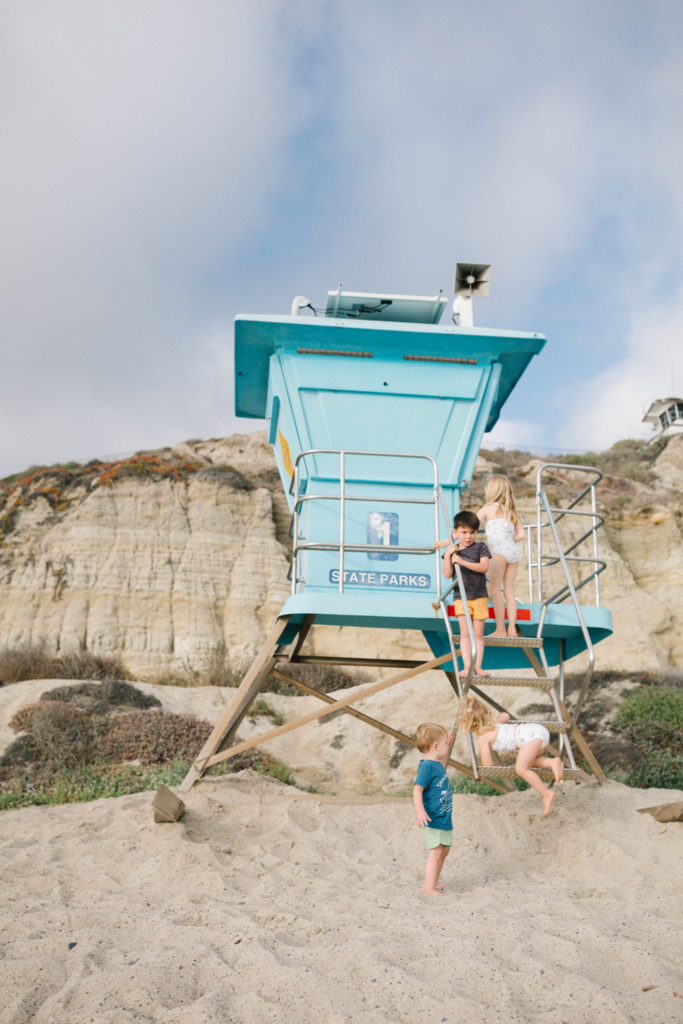 One of the best things dads are good for?!  Throwing all the kids in the air of course!!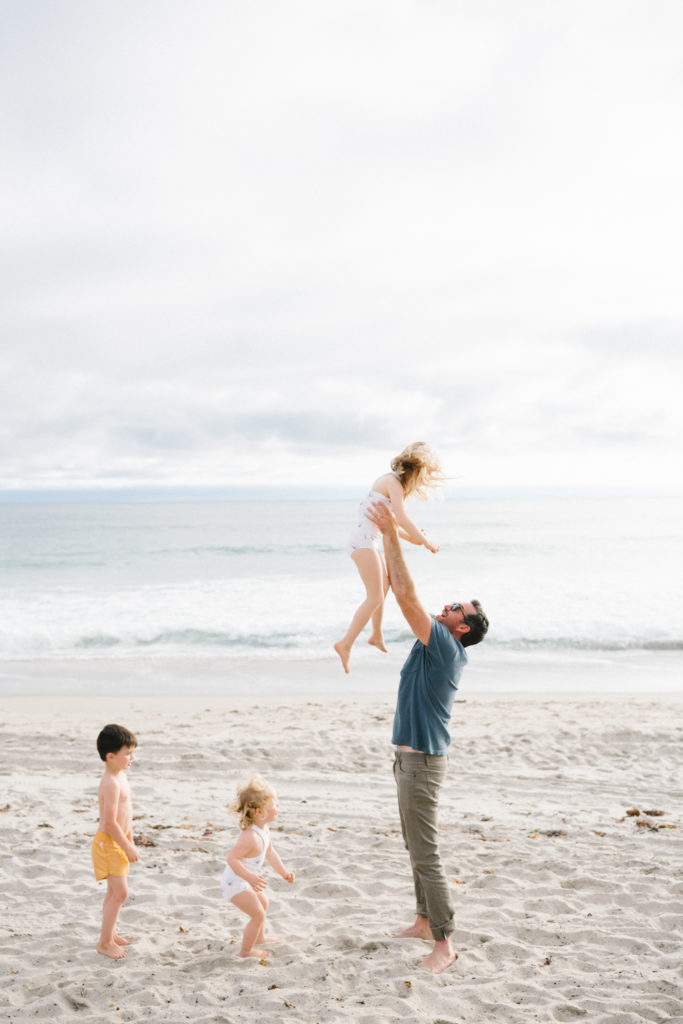 While us mamas are good for cuddles…  Another thing we love are our new sunnies from Raen!  All of us parents are wearing them and needed them because our eyes are just a little tired from all the fun!!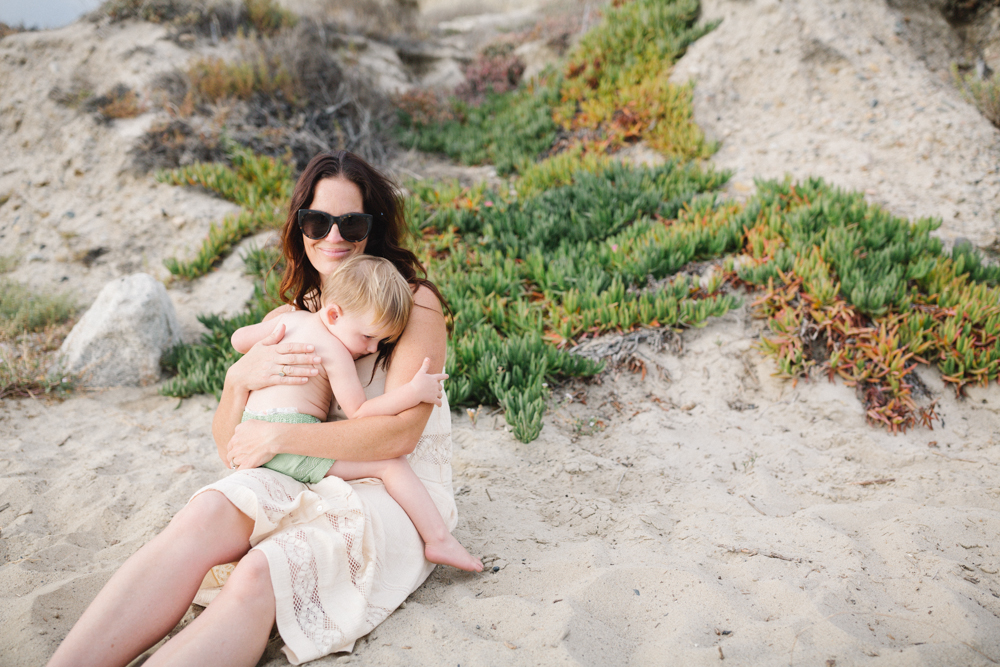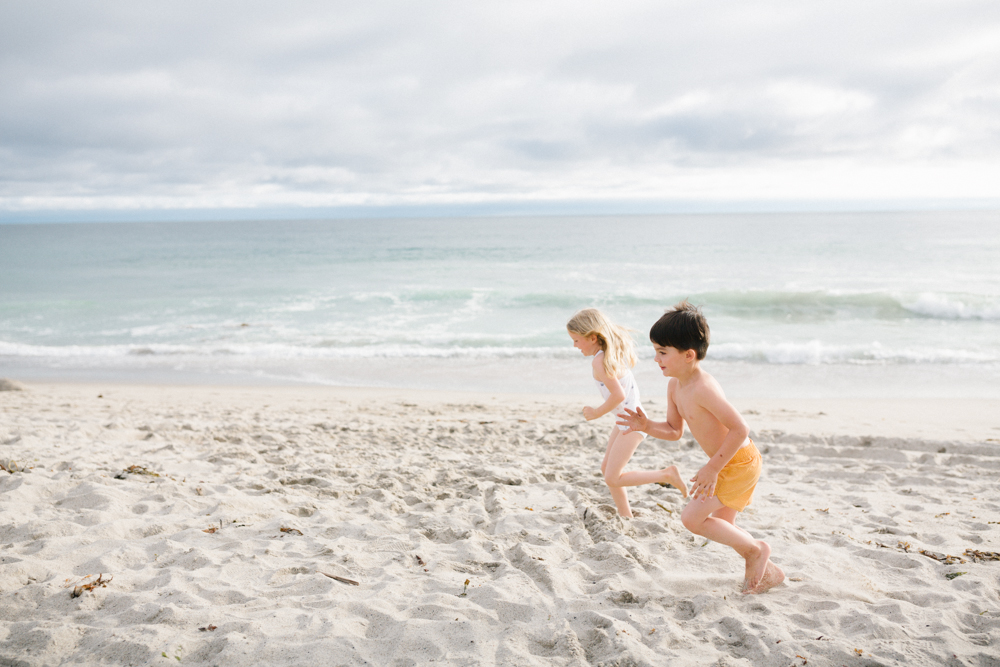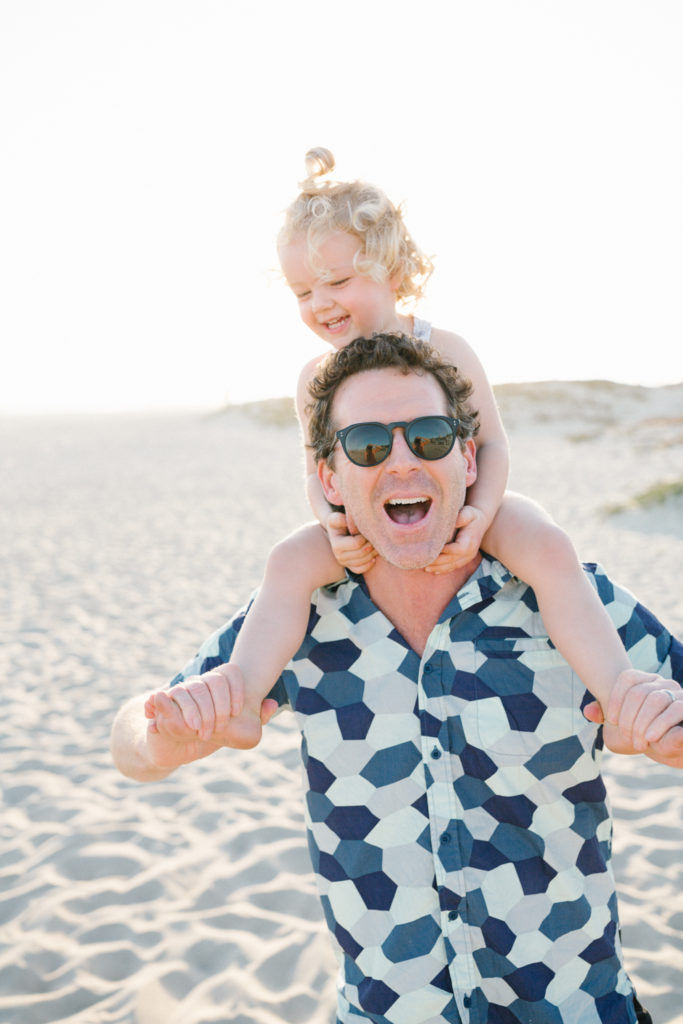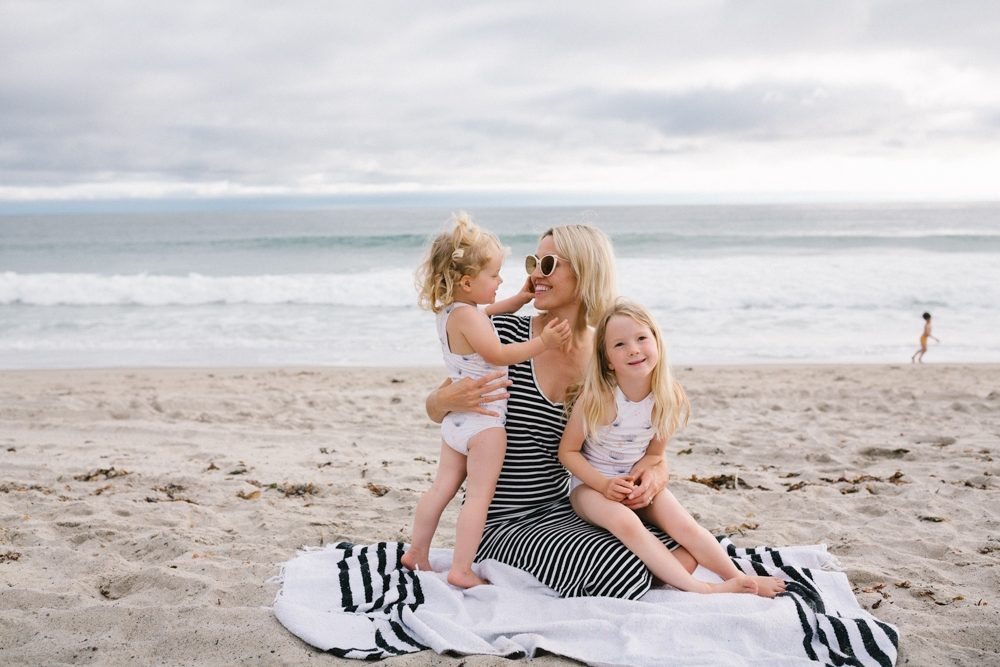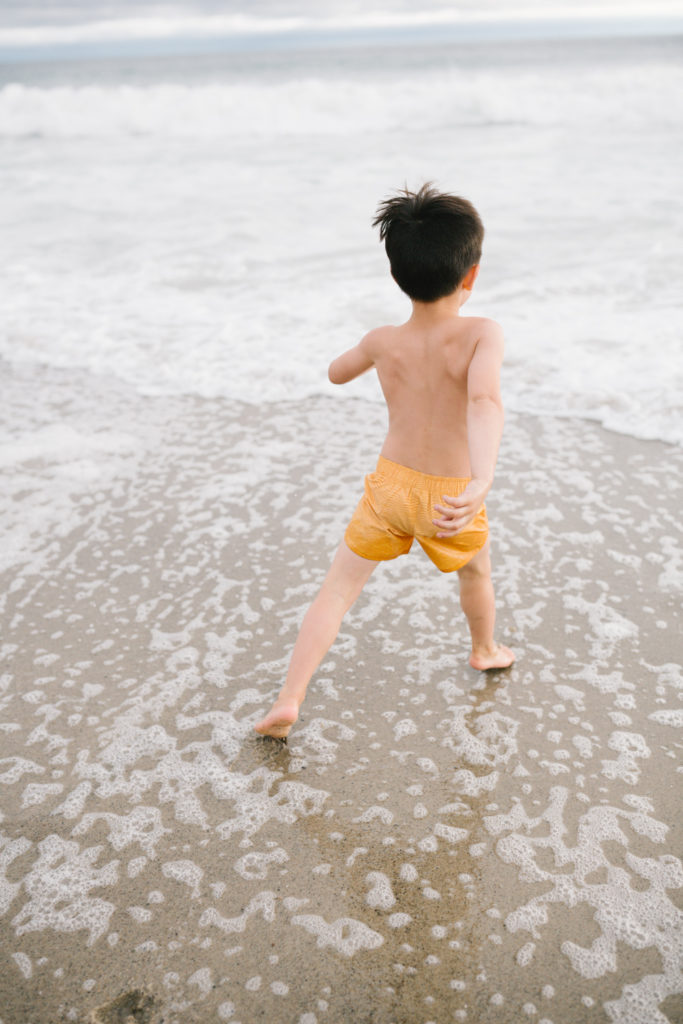 After our splashing we made our way back up to the camp site, some of us walked and some of us got the royal treatment!!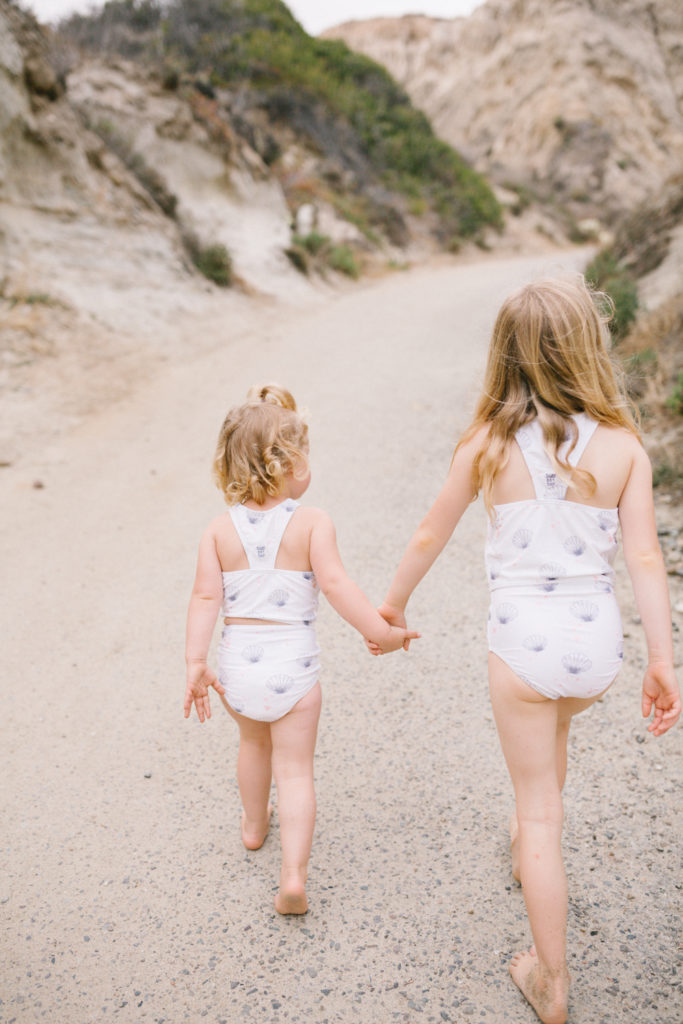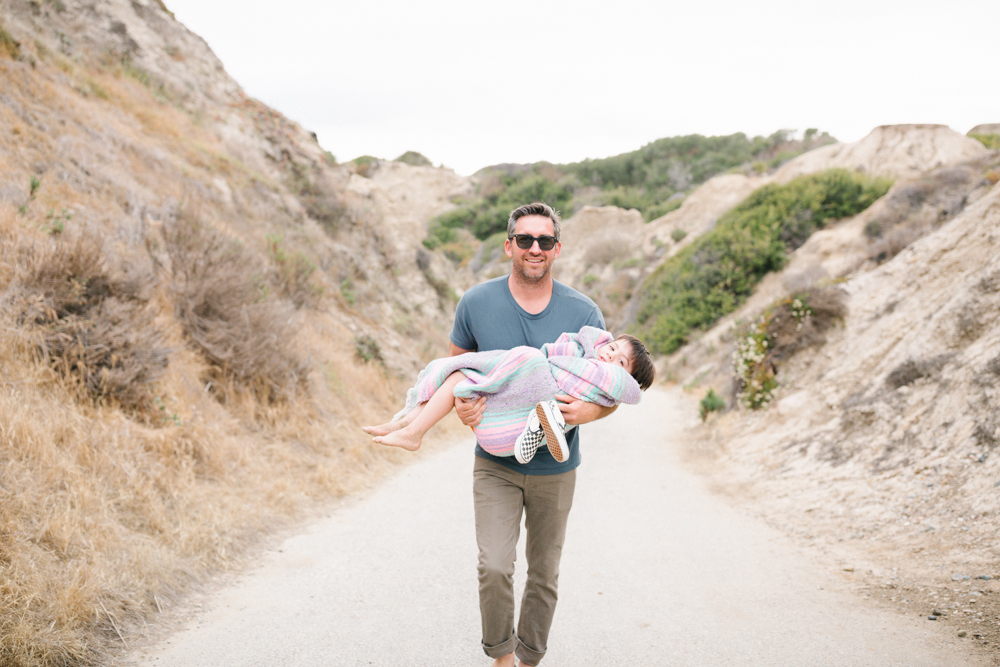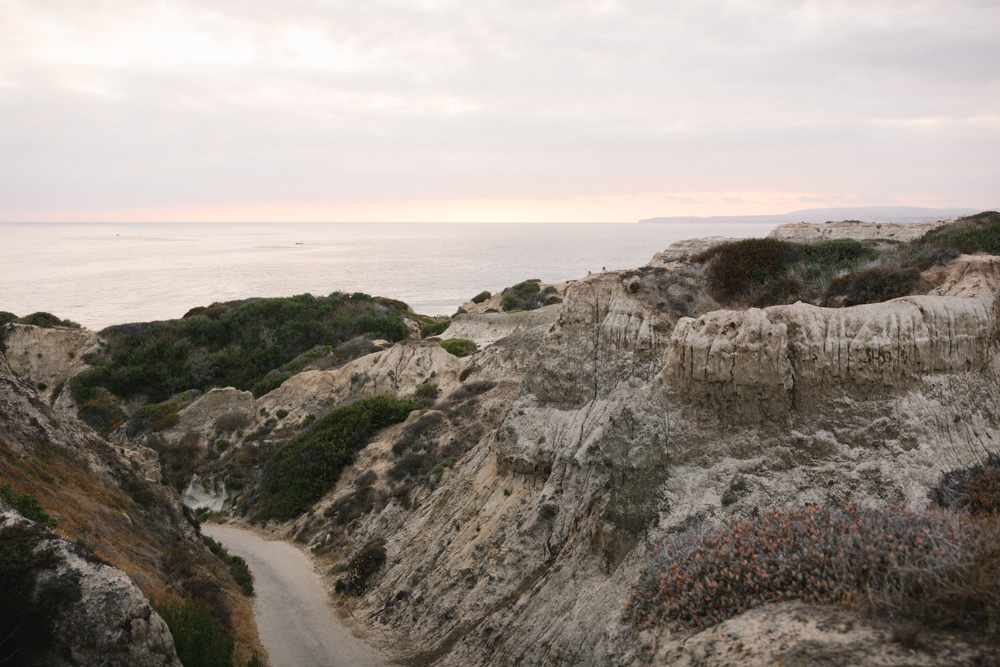 First things first on day two… Gotta have donuts!!!  My camping motto, eat all the yummy things!!  And if you keep scrolling down you'll see we did!  These donuts are from local spot Surfin Donuts.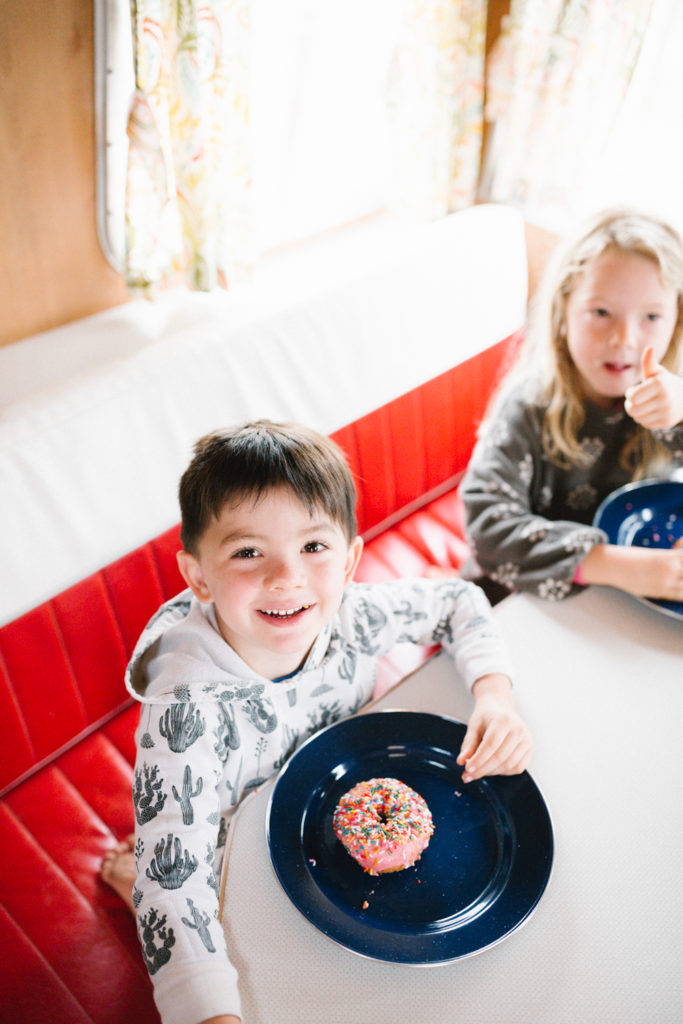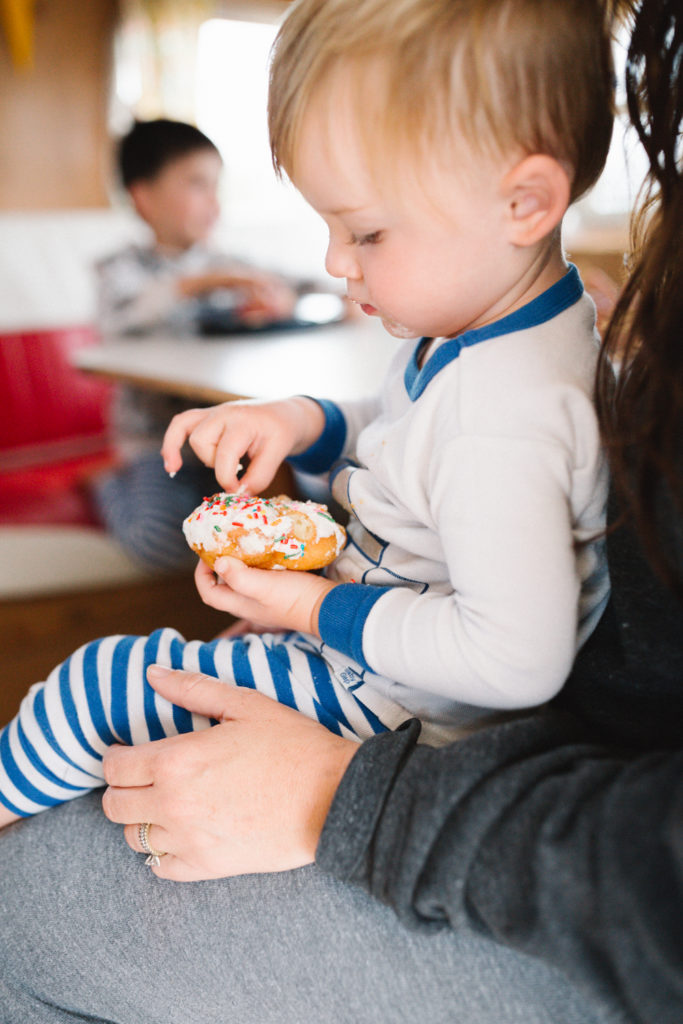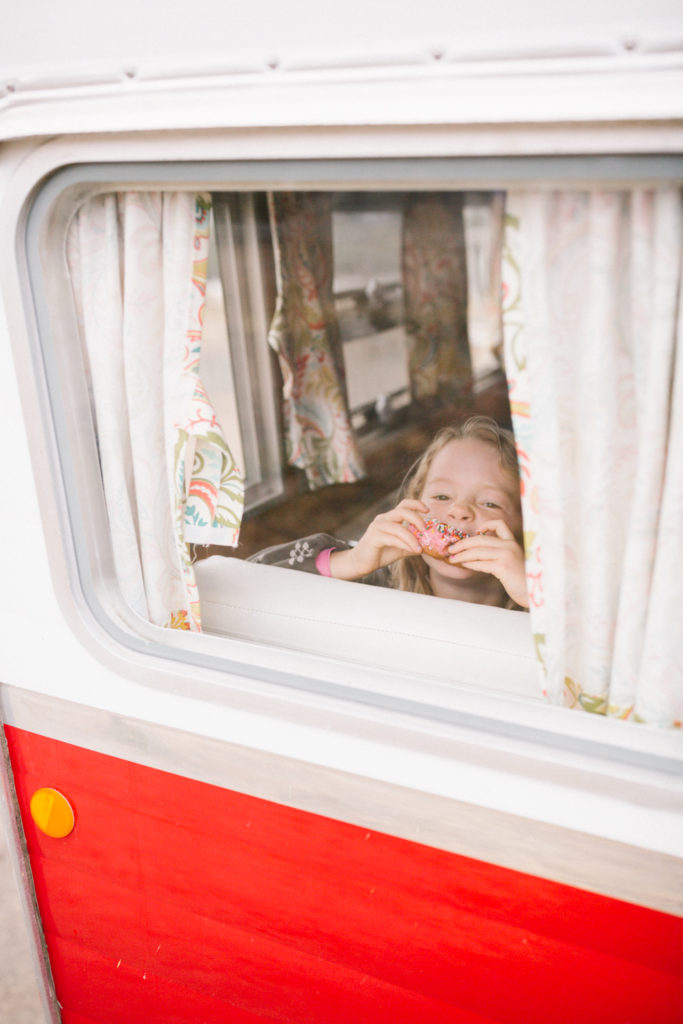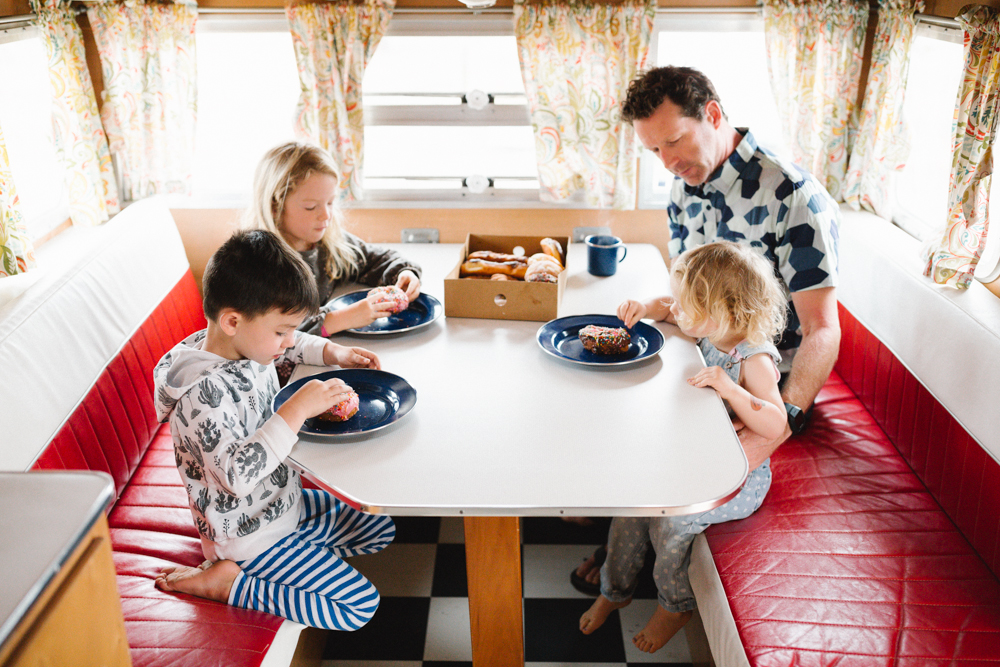 After donuts came coffee!!  Hot cocoa for me since I don't drink caffeine, but for everyone else – COFFEE!!!  We of course had to go to the cutest coffee shop in town, Bear Coast Coffee.  We had fun sipping and watching the train go by with the kids.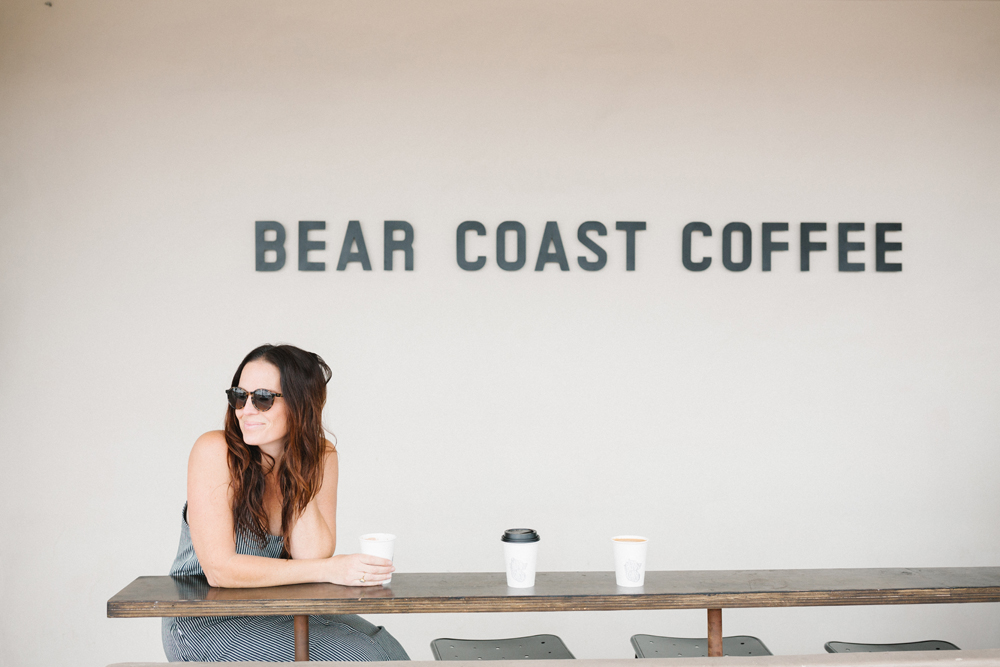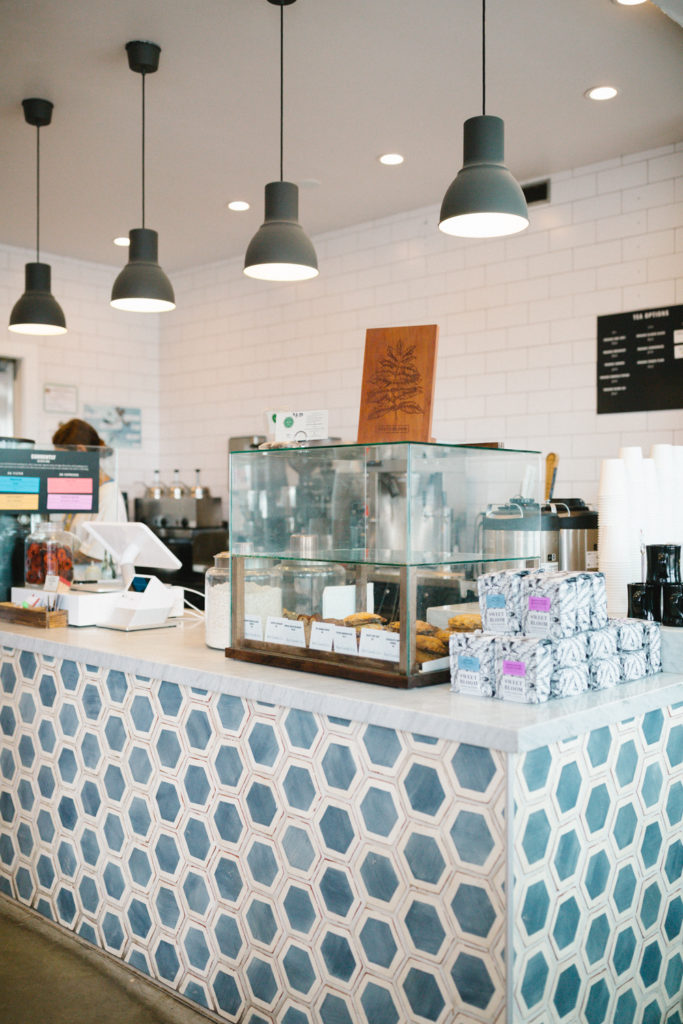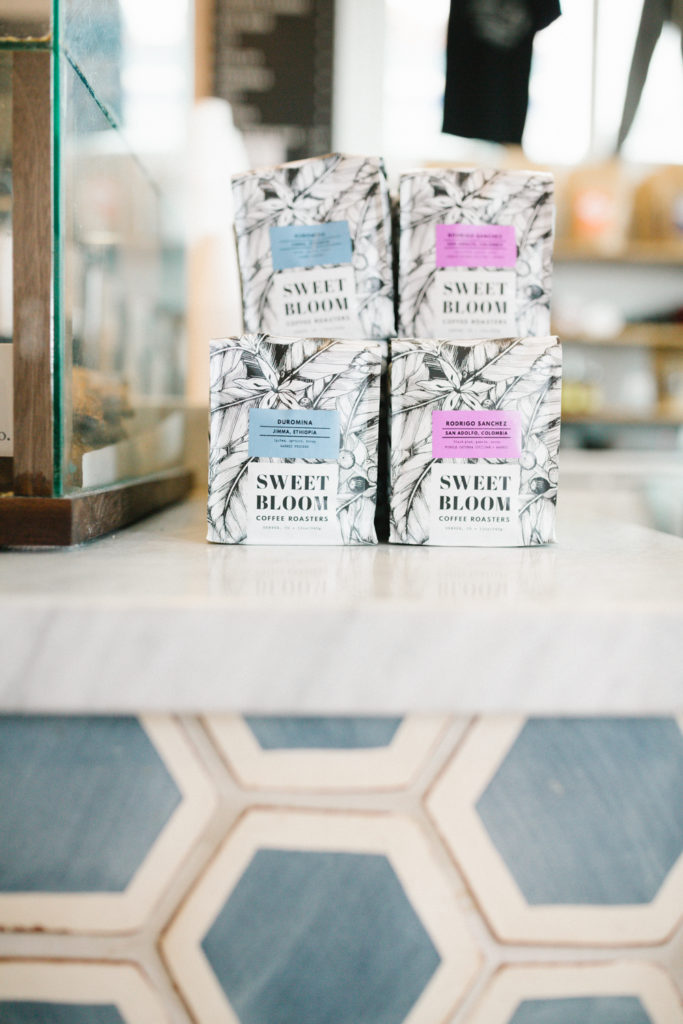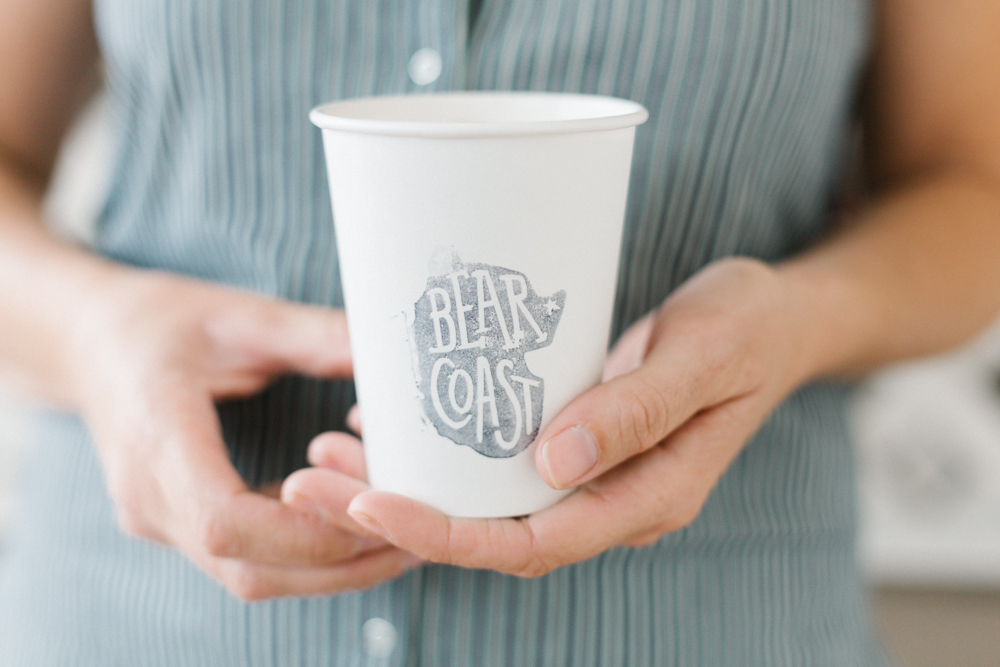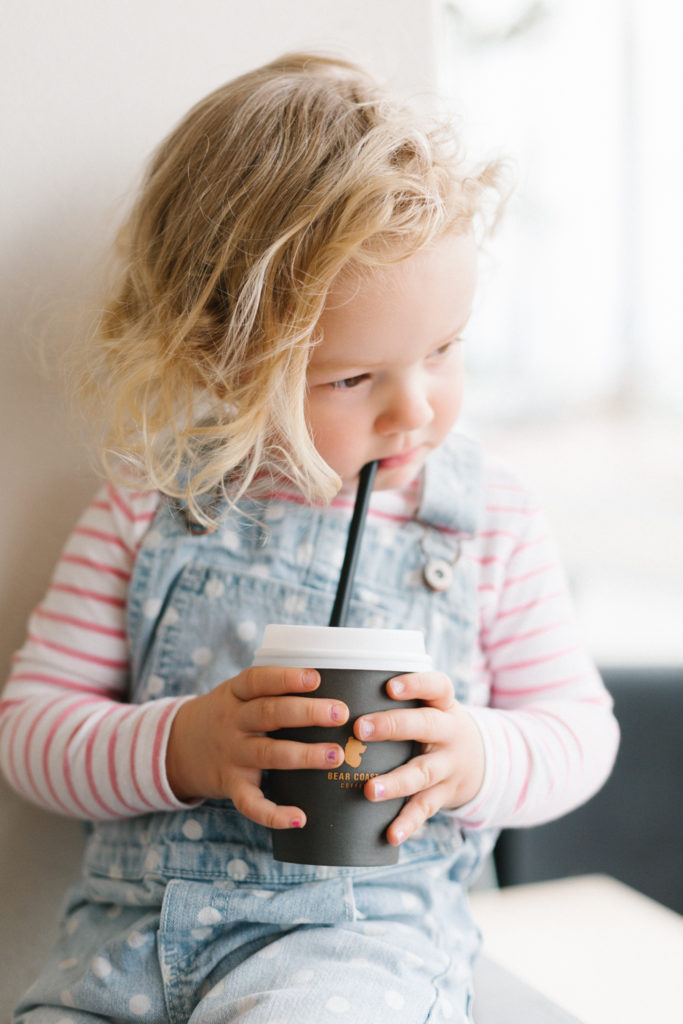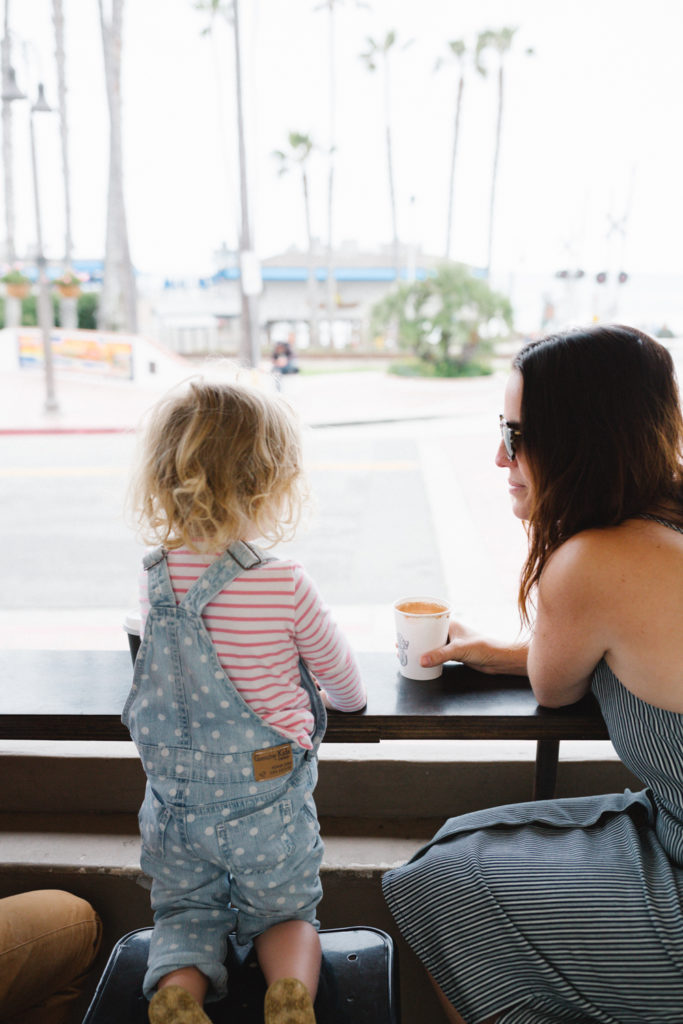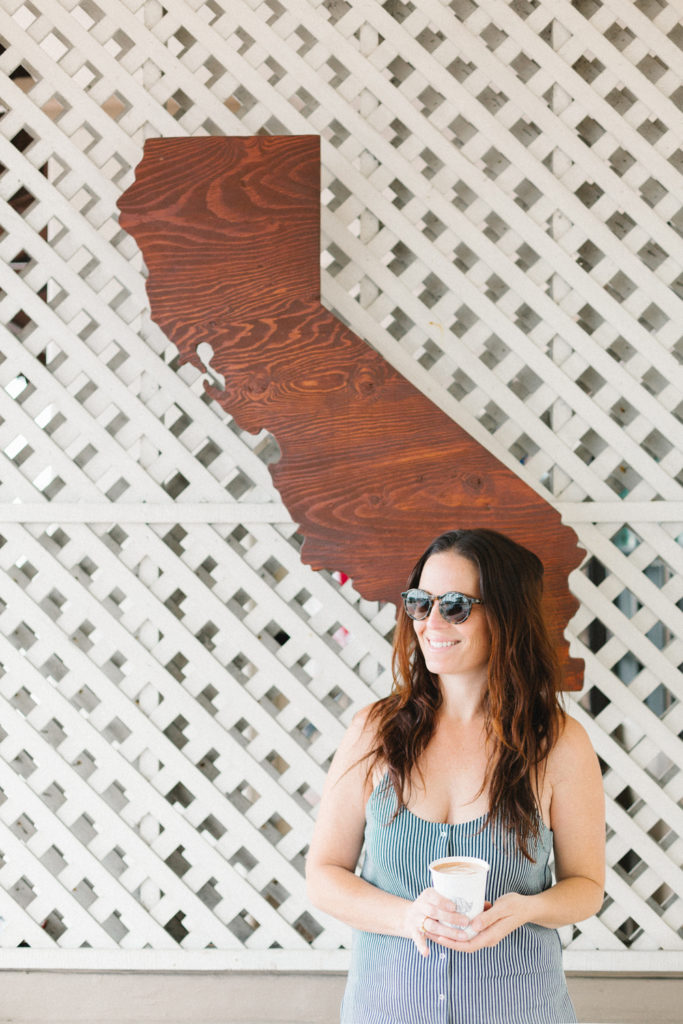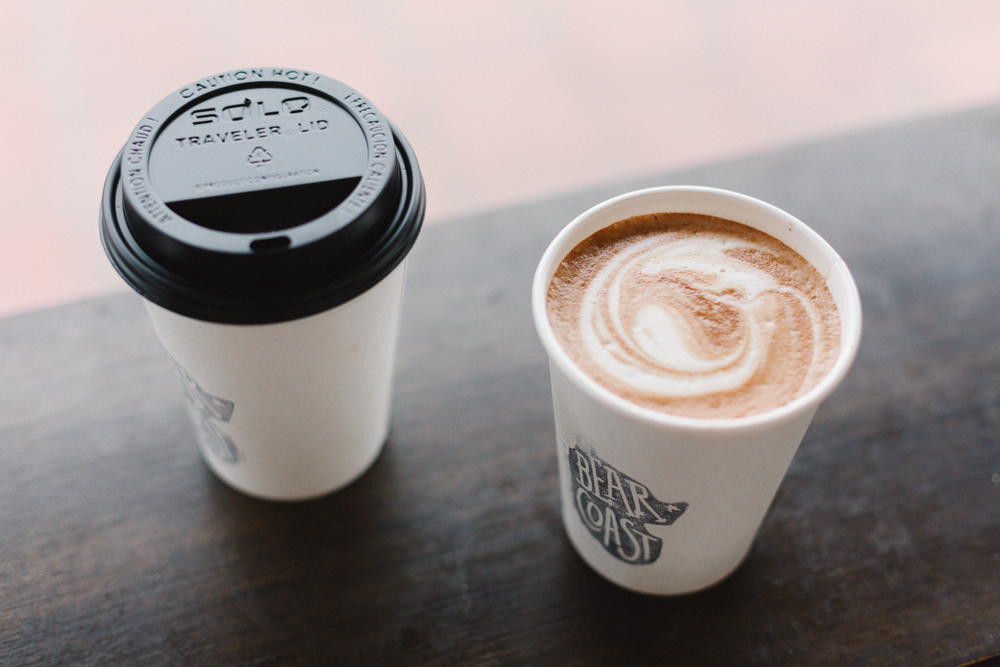 Later after naps we visited Southswell Ice Cream…  And I begged them to open a shop closer to me!!  It's the most delicious hand dipped ice creams, they reminded me of going to the boardwalk when I was young.  But these are tastier and much much cuter!!  We opted for the sprinkles, cookie dough and of course the s'mores flavors!!  They are also part of our giveaway, so if you win you can be as happy as Penny in this photo below!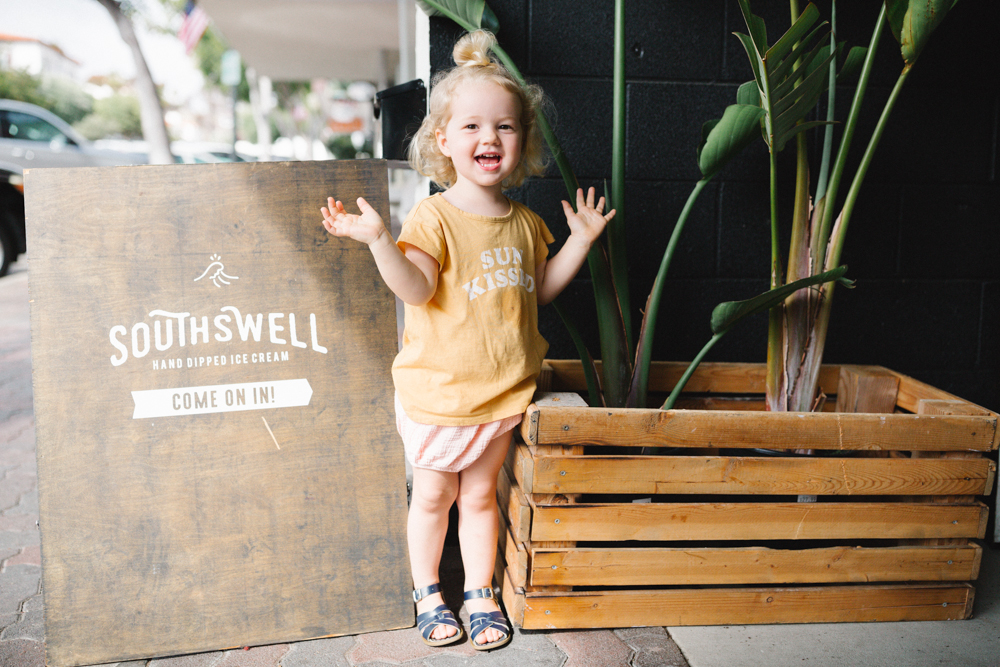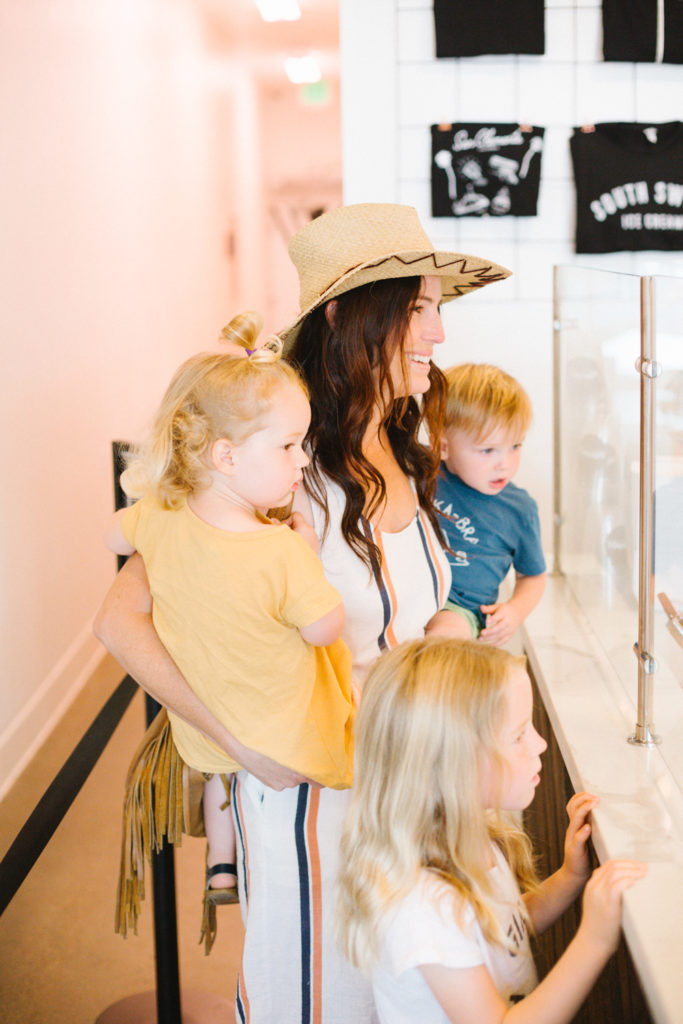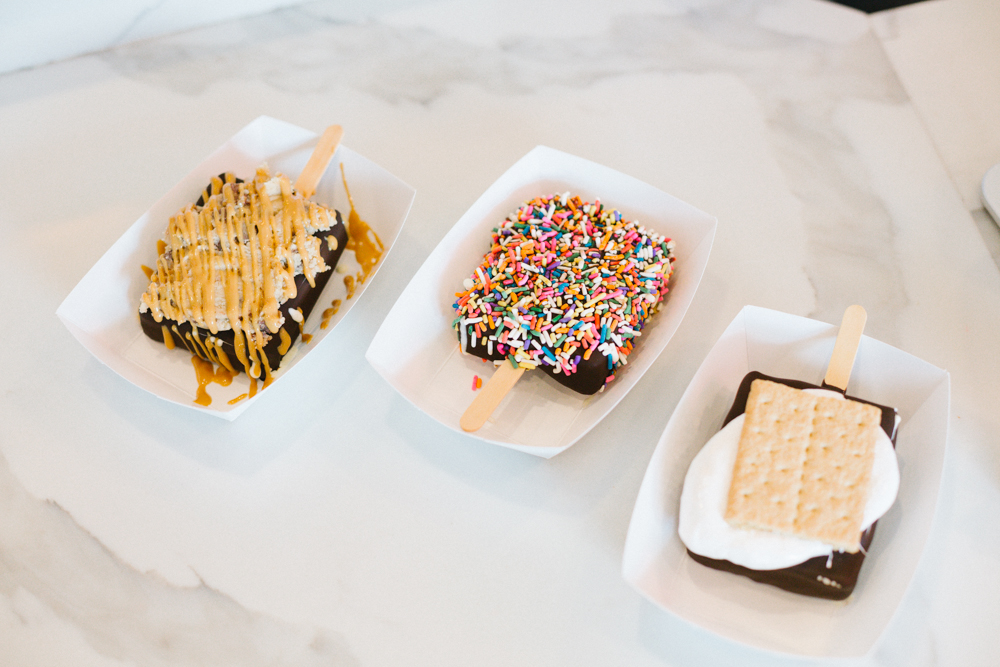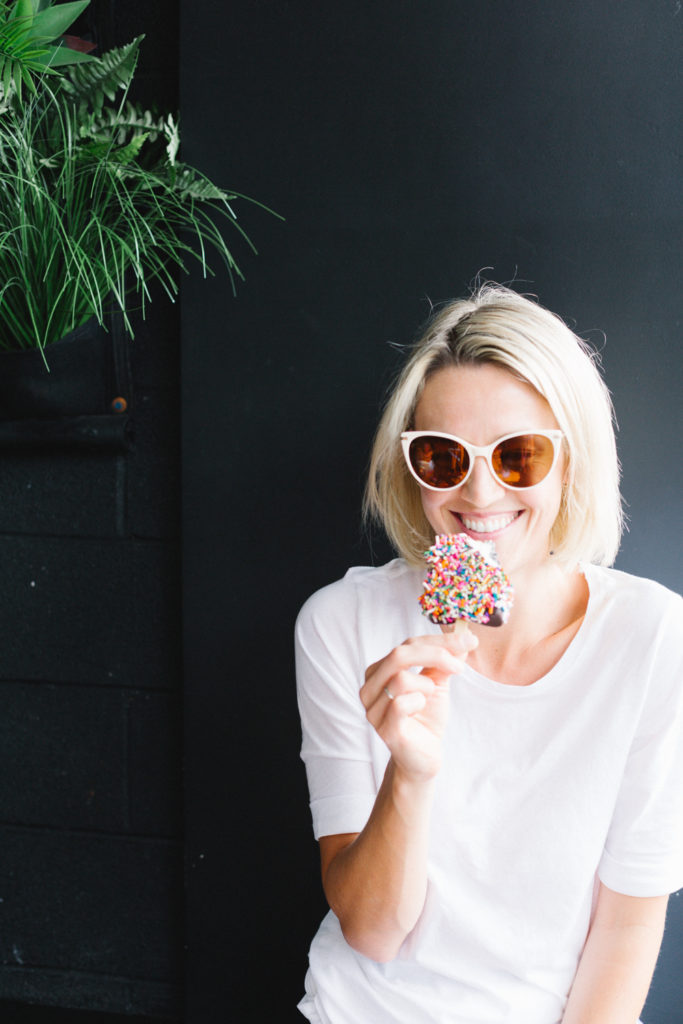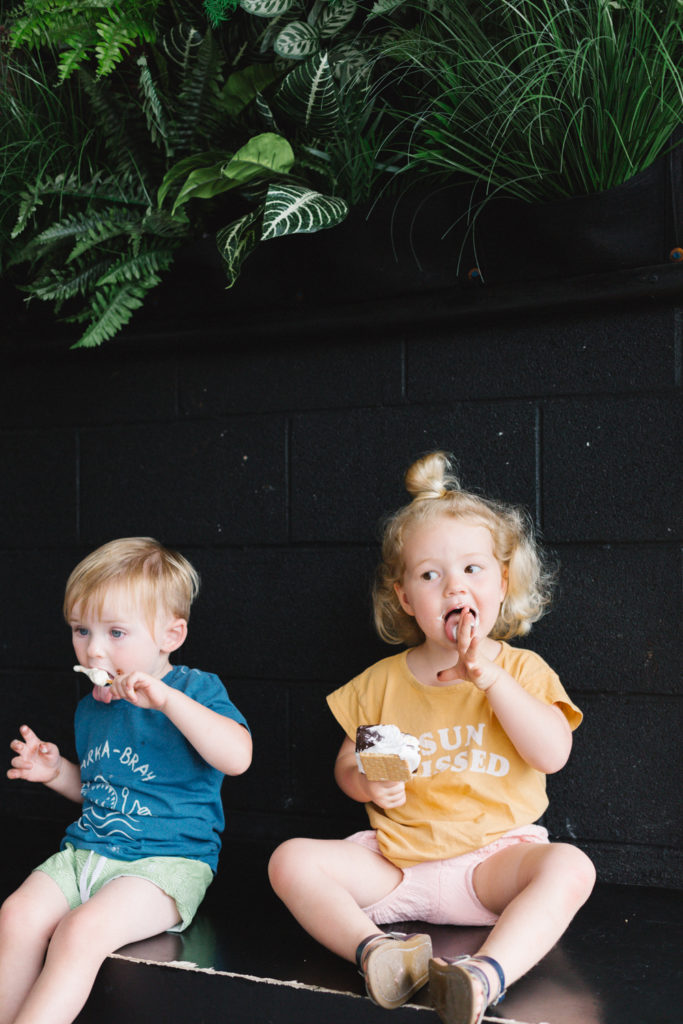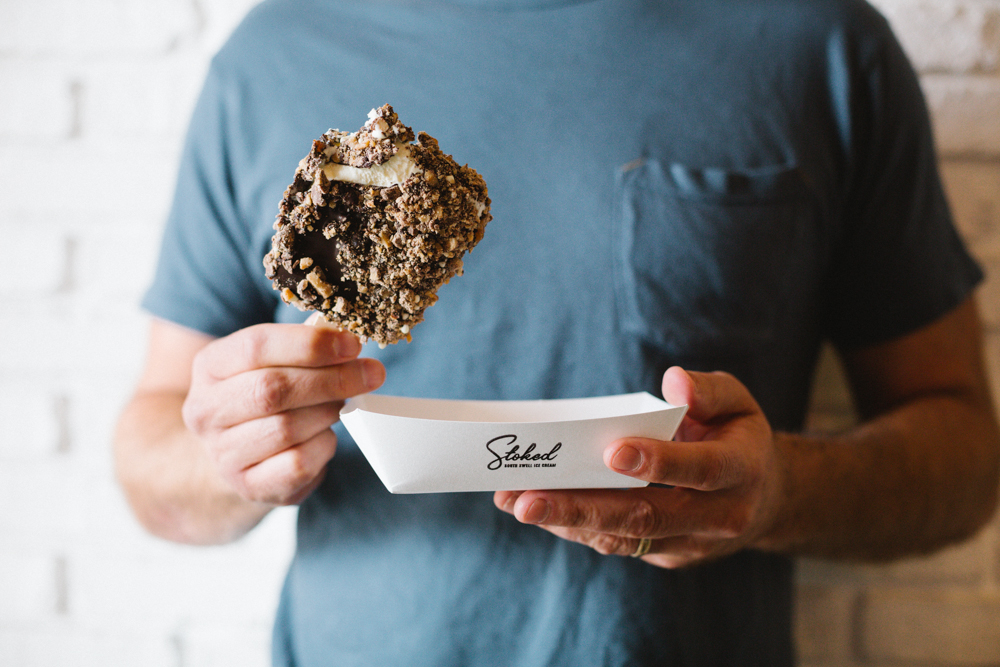 Back to the camp site for a few more hours before our departure!  We rested a bit, played some more and headed to dinner before our last beach session.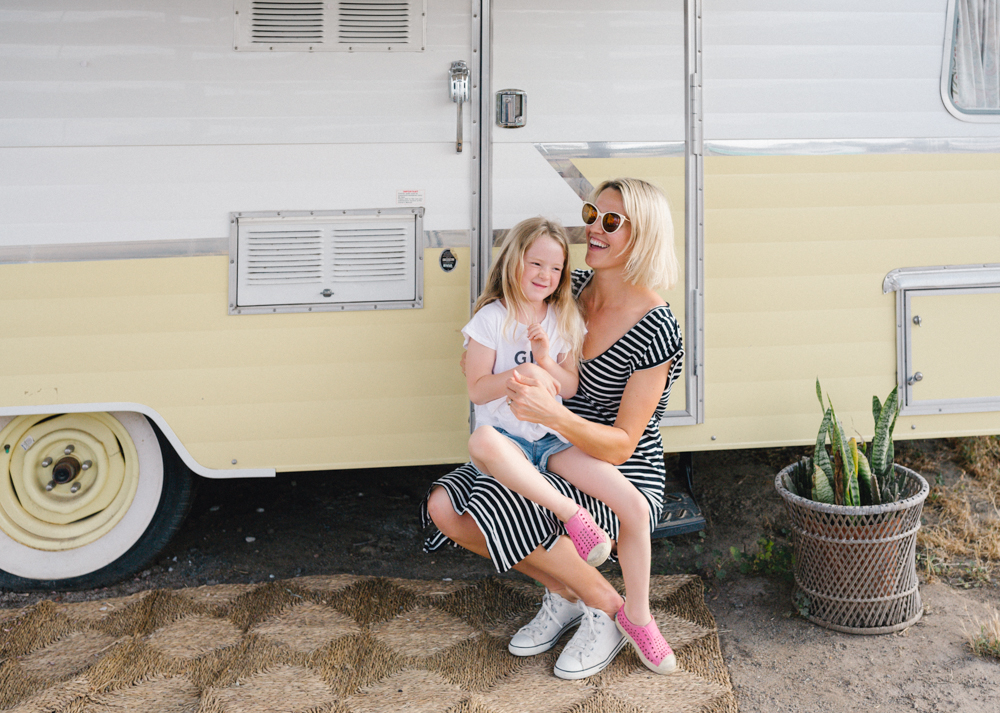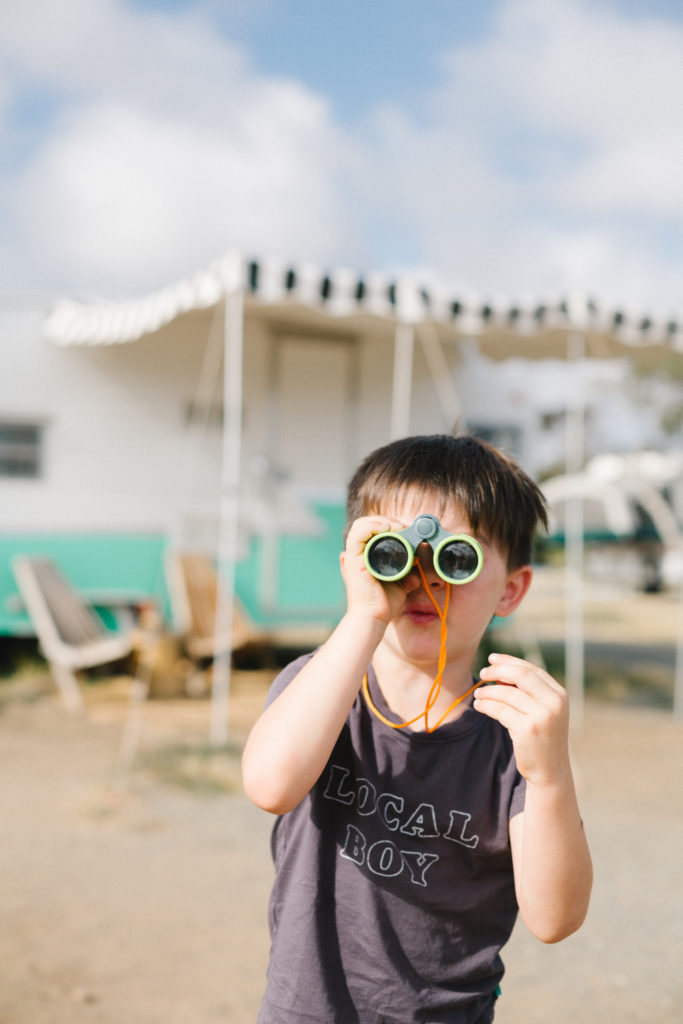 Hapa J's is a quintessential San Clemente spot.  Yummy Hawaiian food and the vibe is beachy and mellow, just like the town!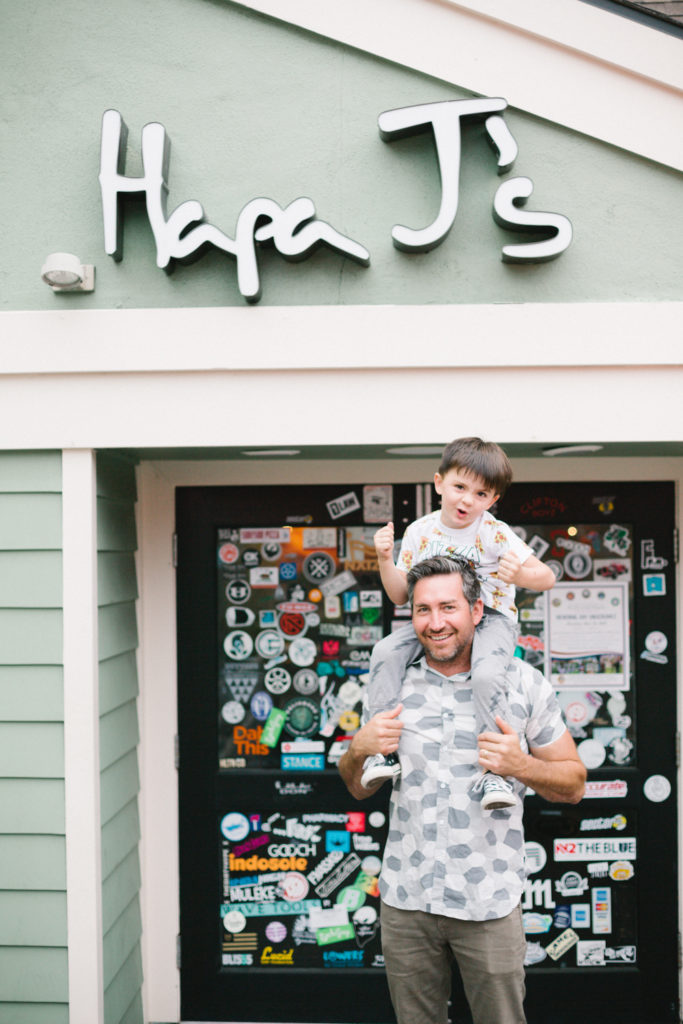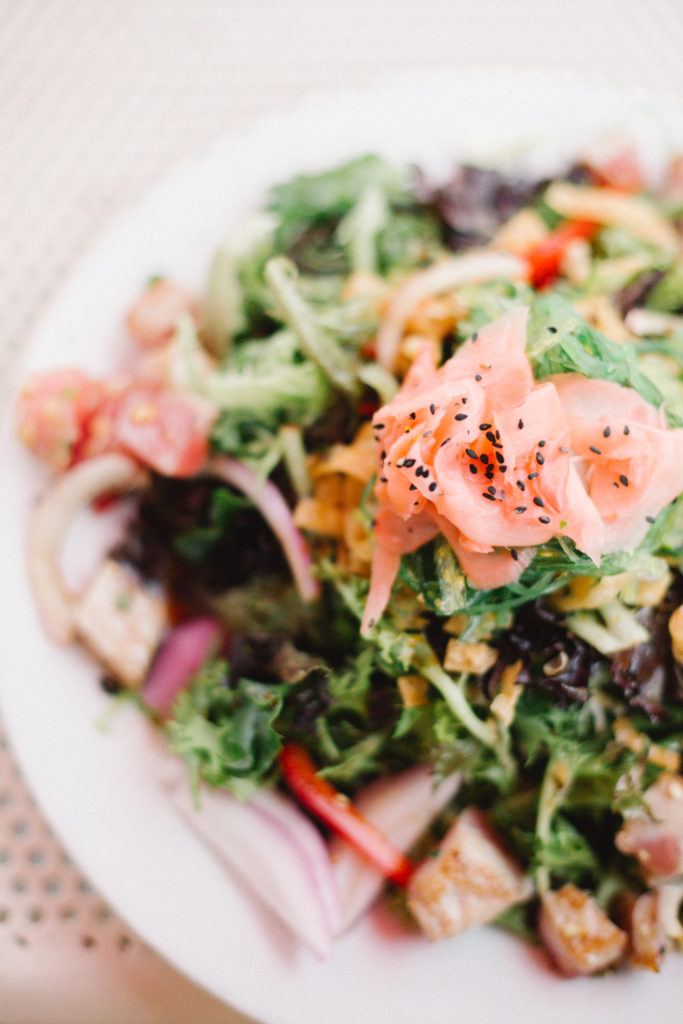 I sort of wish this vacation could have lasted forever, or at least one more day!!  My kids are still asking to go back, they loved it so much!!  Plus we were with such special friends, love these memories we are making!!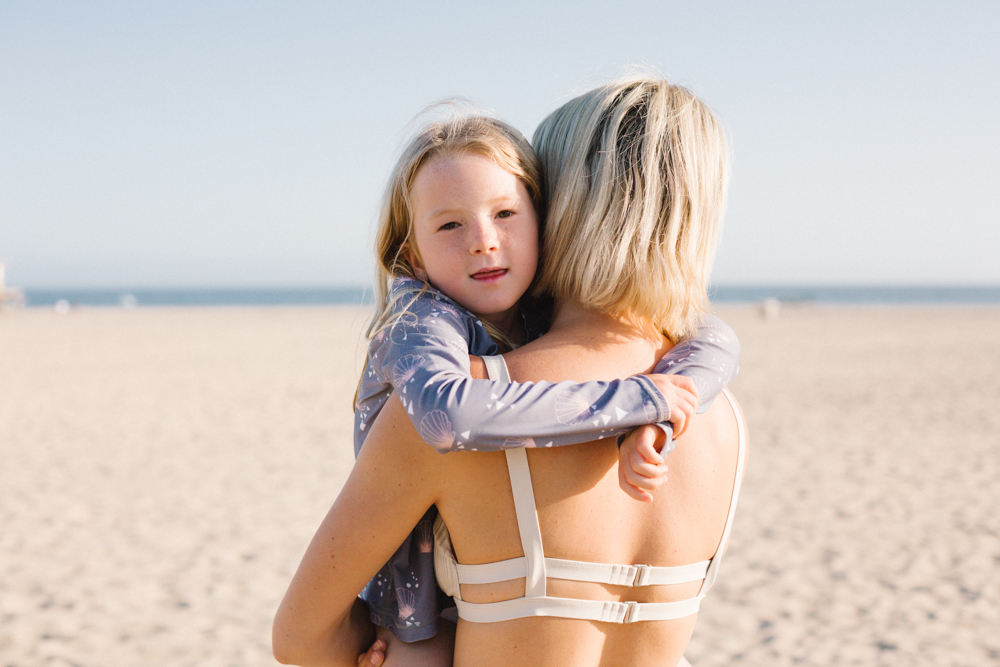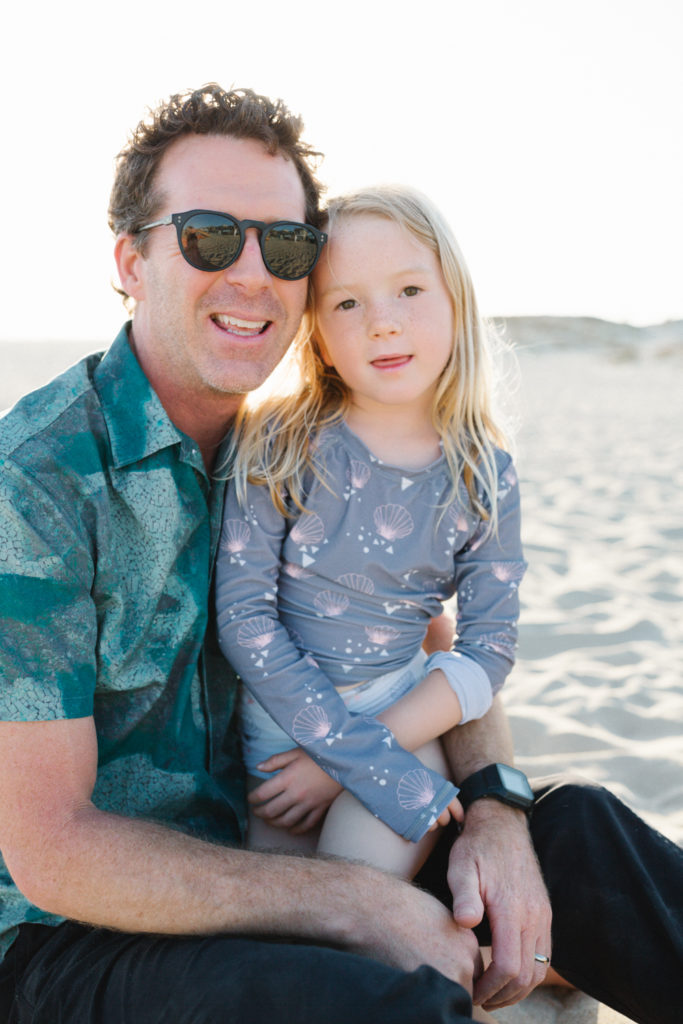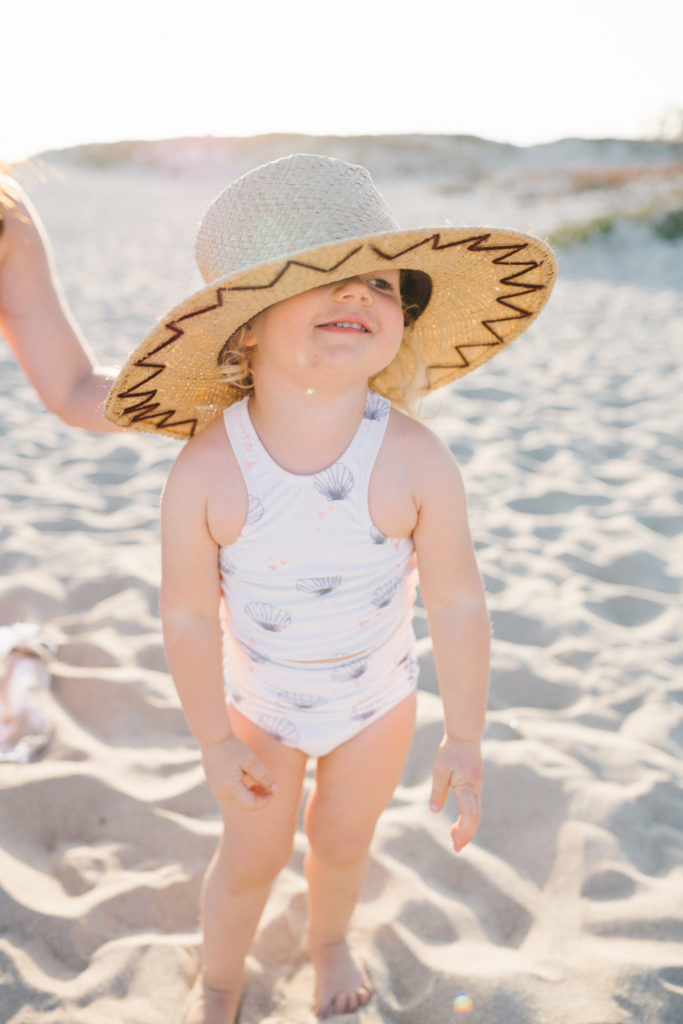 Us mamas got into our Tavik swimwear.  They have the cutest suits, and so flattering too!!  Which after two kids, I'm begging for!!  The dads are also wearing shirts from them and looked so handsome!!!  Love all of their fun prints and colors.  Another one of our amazing giveaway contributors!!!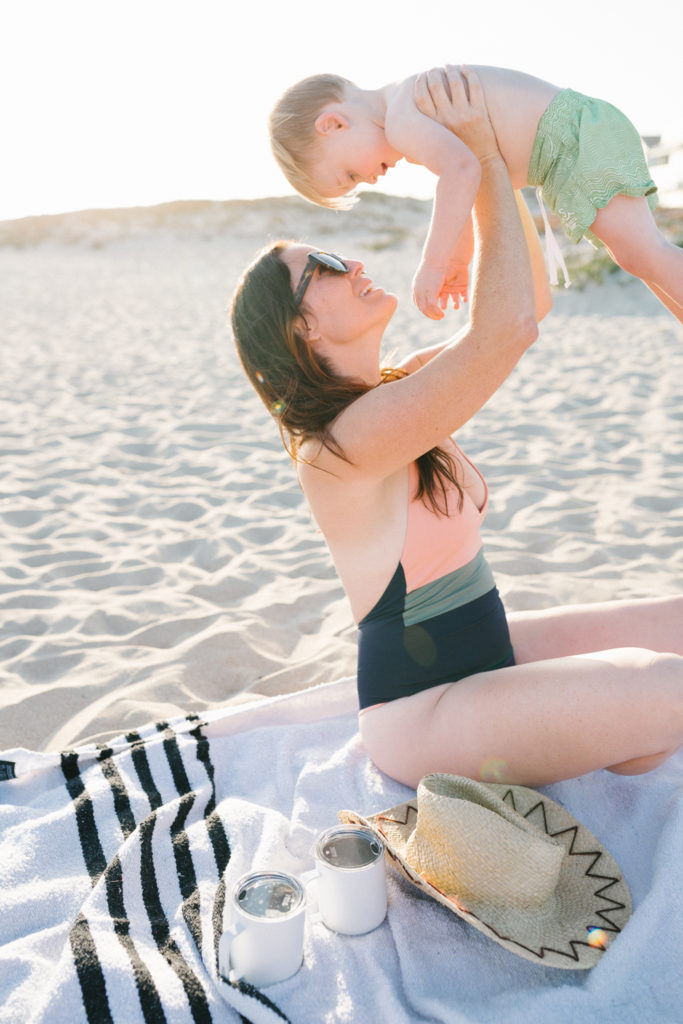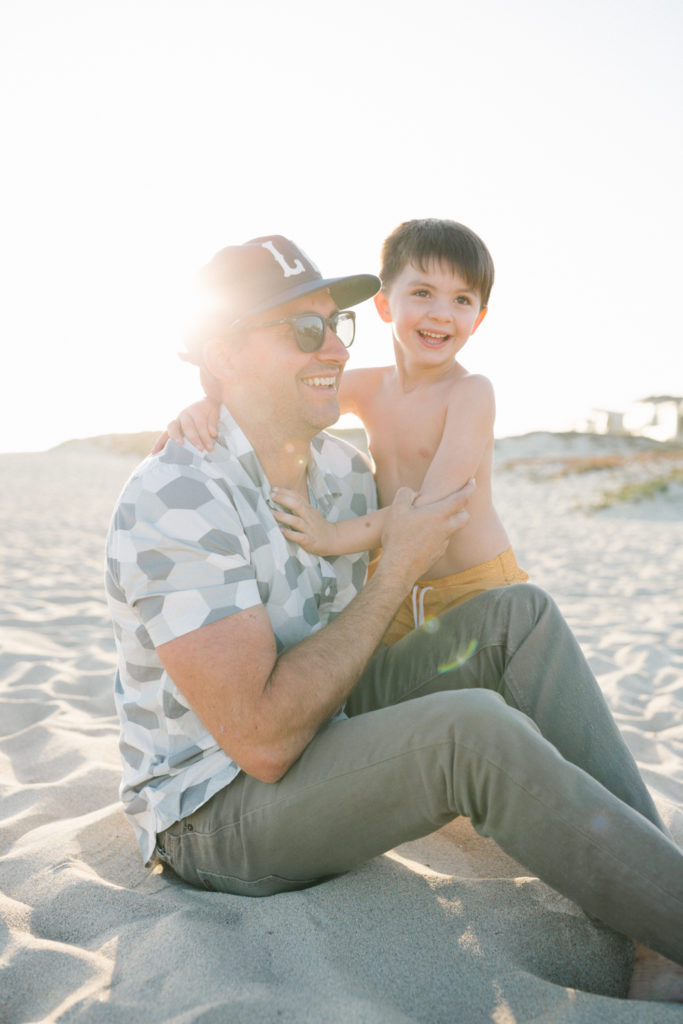 And of course the dads got to surf!!  I mean this is a trip for them.  Don't worry, they went surfing for a few hours the first day too, hence all the wine for Alison and I!  They're looking pretty good in those Rip Curl wet suits, any sponsors want in?!  I just need a 15% cut if so ;)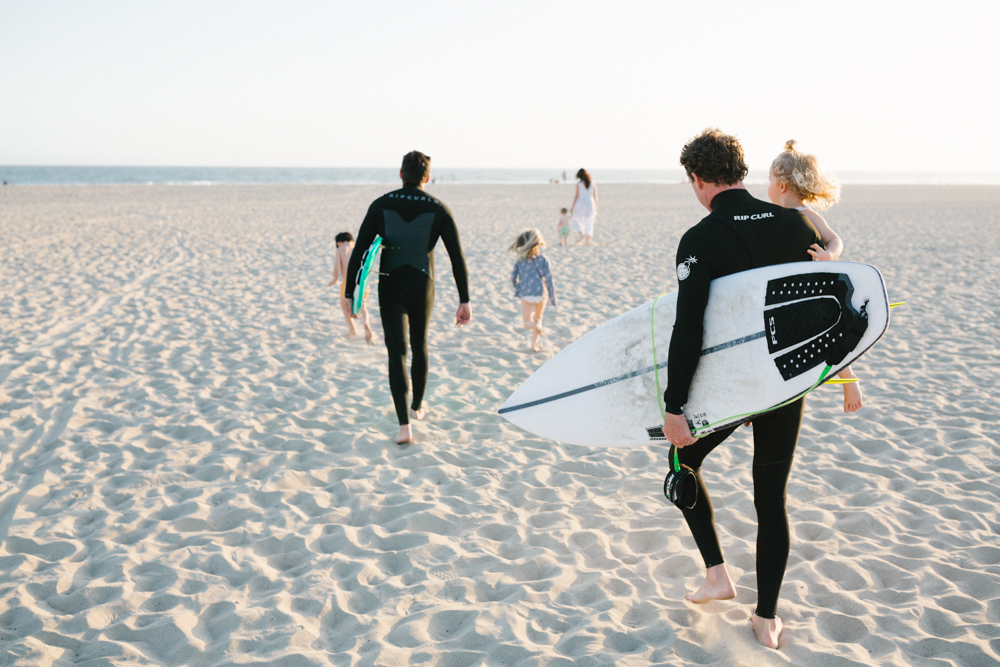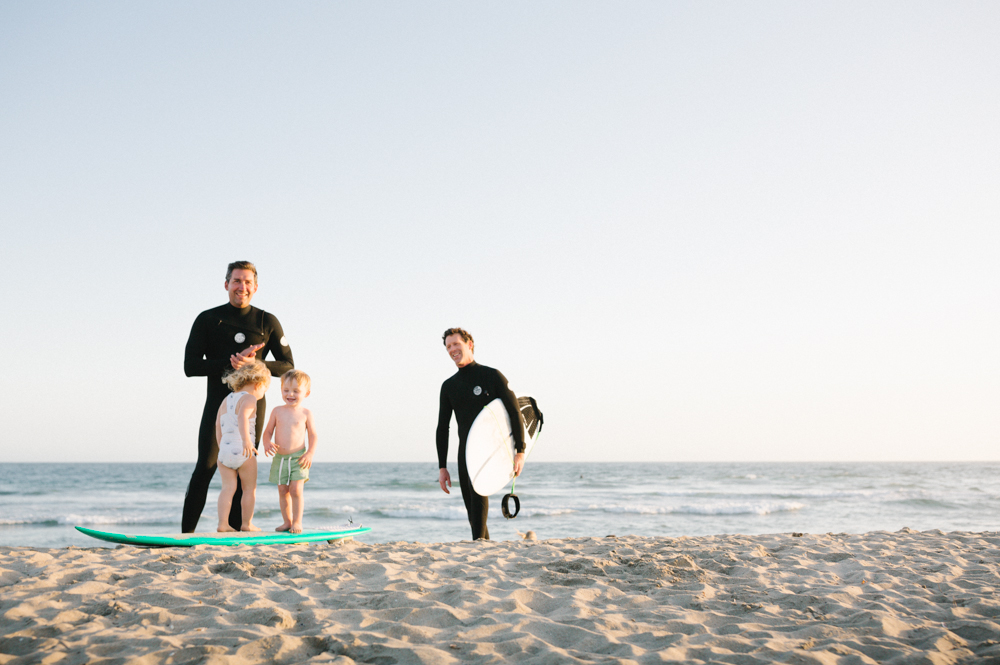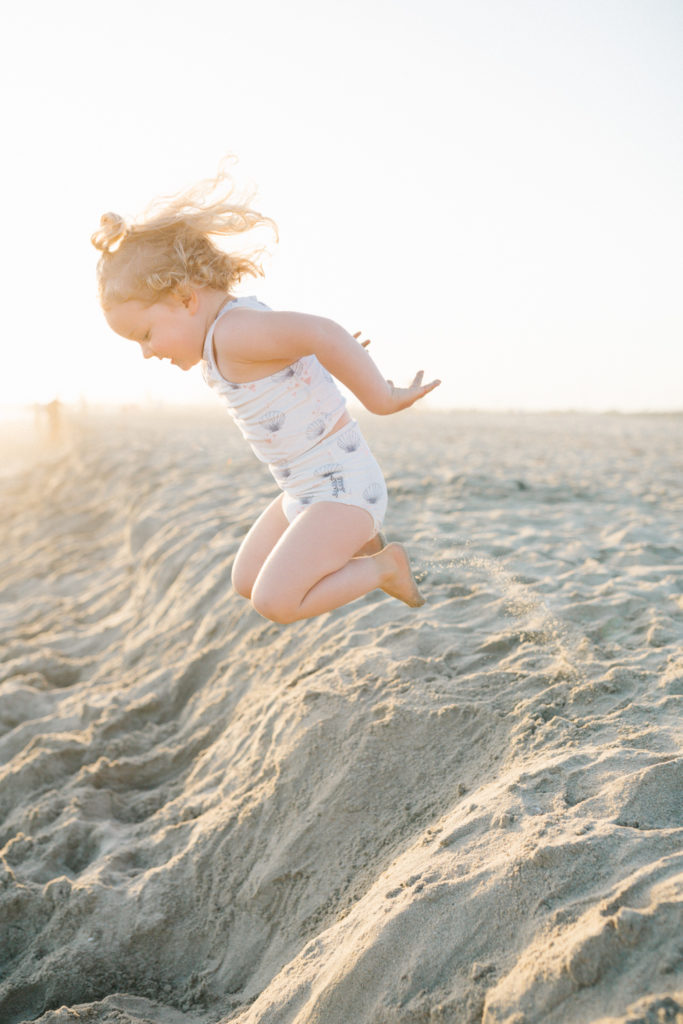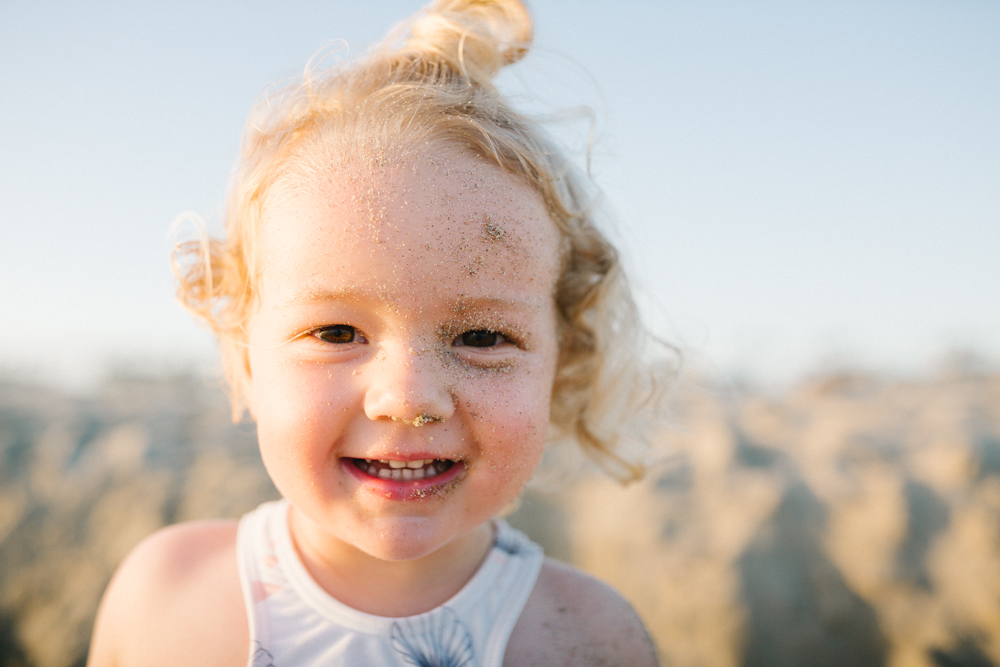 Almost time for these little ones to get in the water and surf with their dads!!!  Can't wait for those days!!!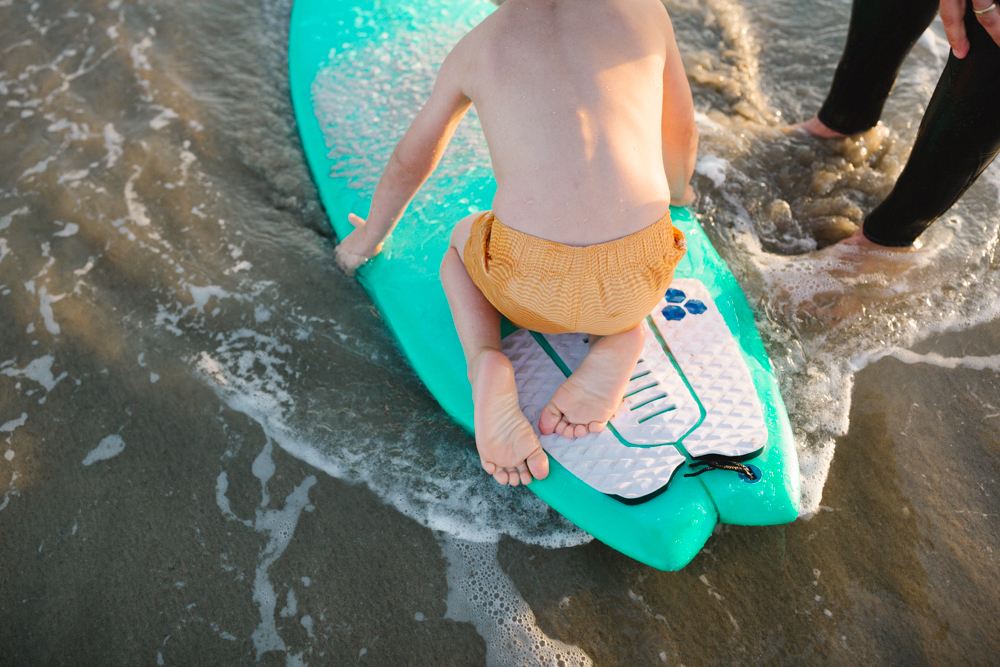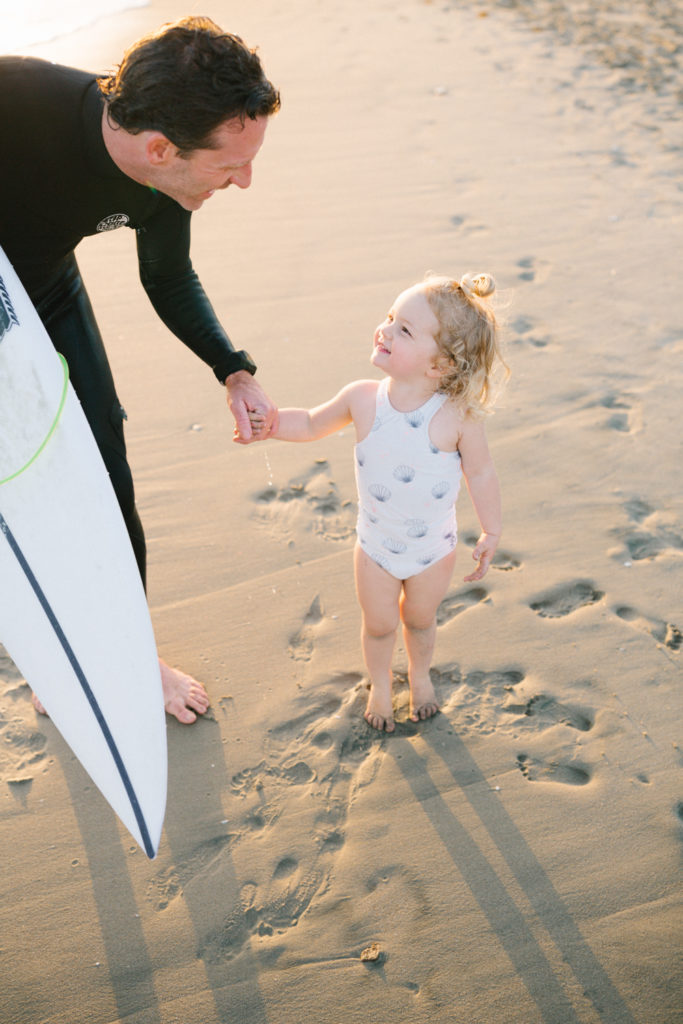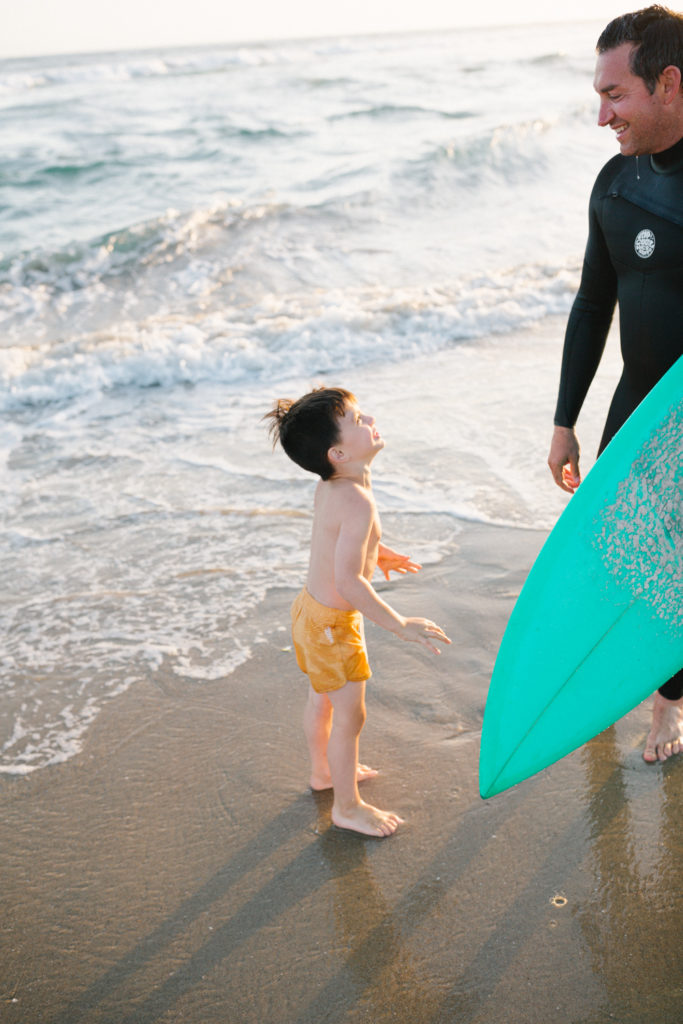 I can't say enough how magical this time was…  A this phase in life I've started caring less and less about "the stuff" and more about the experiences.  This is the perfect example… Just spending time with my family and friends with no outside distractions is so good for the soul.  I can't wait to do more and feel so privileged to give that same feeling away to one of you!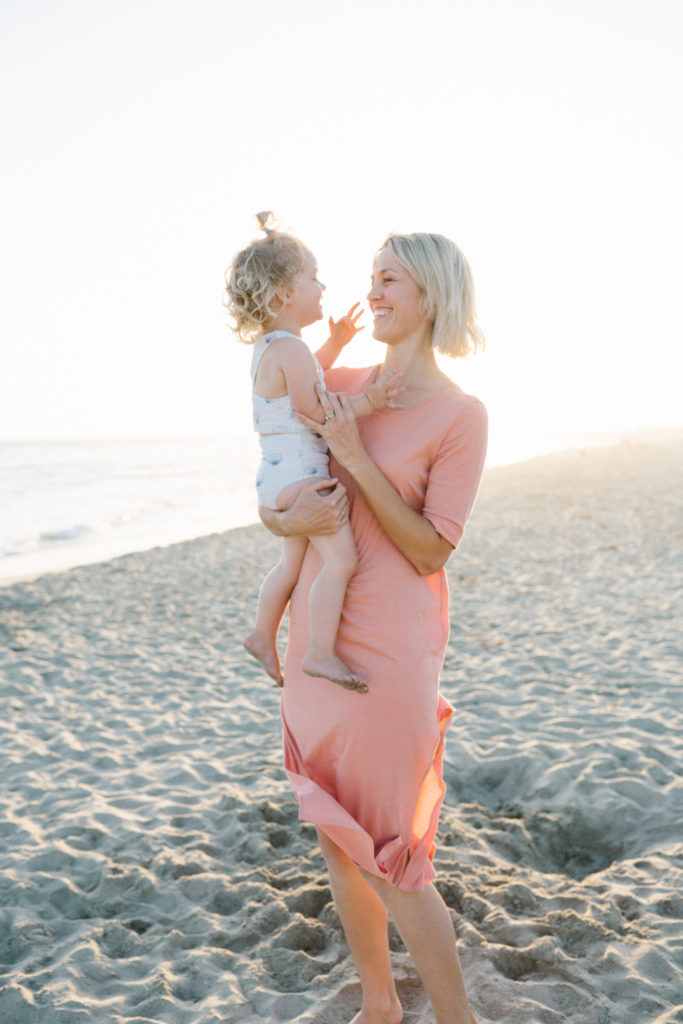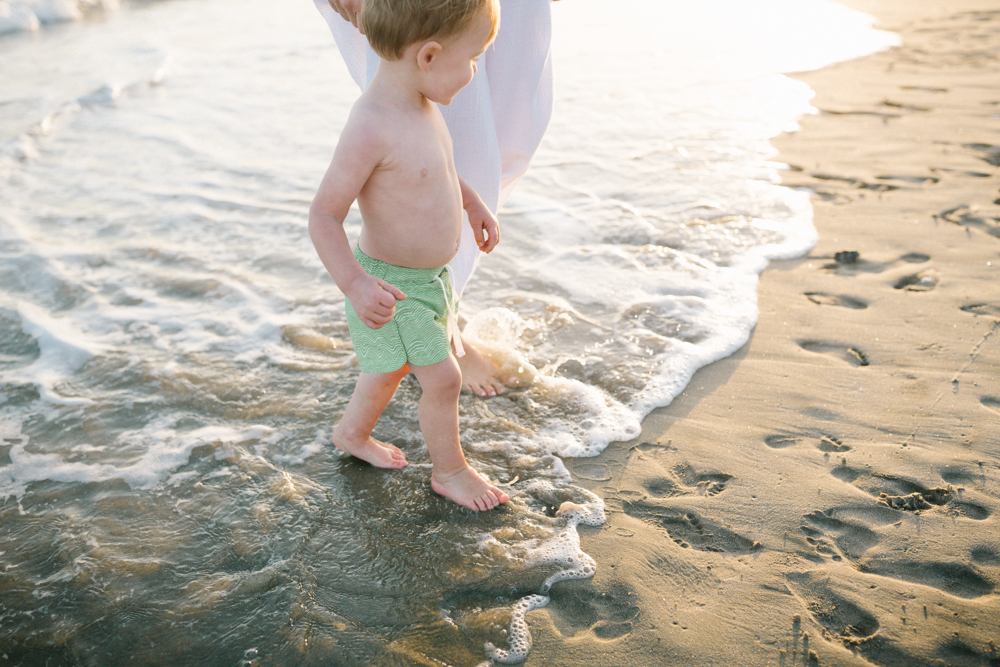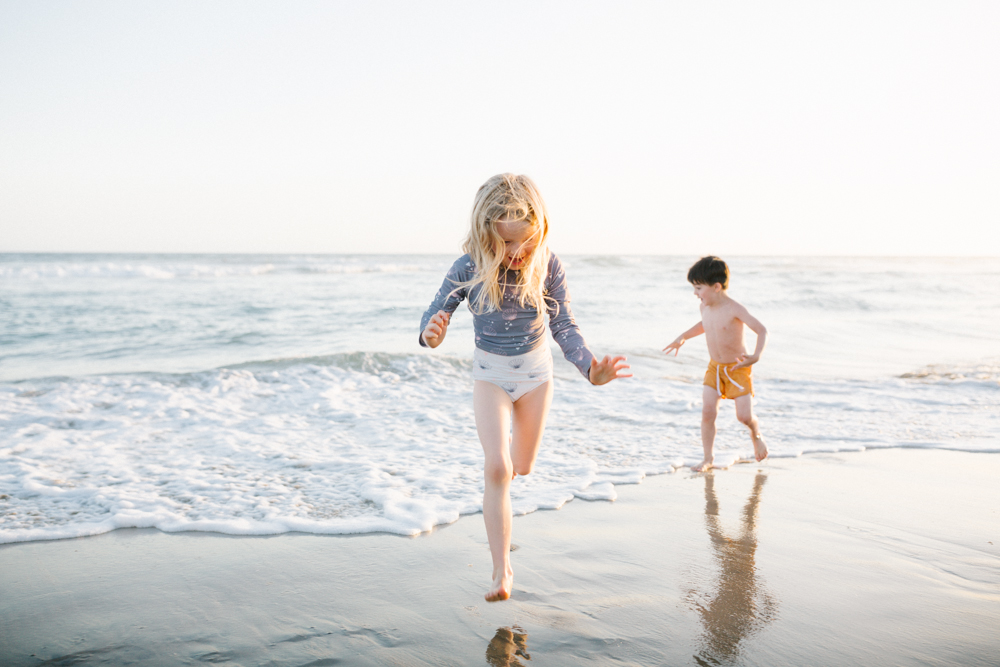 Hope you enjoyed this trip as much as I did!!  Head over to our Instagram to enter!!!  Good Luck!!
xx
Jacquelyn