With Father's Day quickly approaching I thought I'd take the time to introduce you to an inspiring dad we all love.  Meet John and his daughter Riley, the owners of Gunner & Lux.  Together this duo own one of the raddest and most creative jewelry collections around.  I have always admired these two from afar, not just for their creativity but also their close relationship.  It takes a strong man to raise a strong daughter and these two exemplify that times a million!  Keep reading for more on this father & daughter team, and their inspiring story.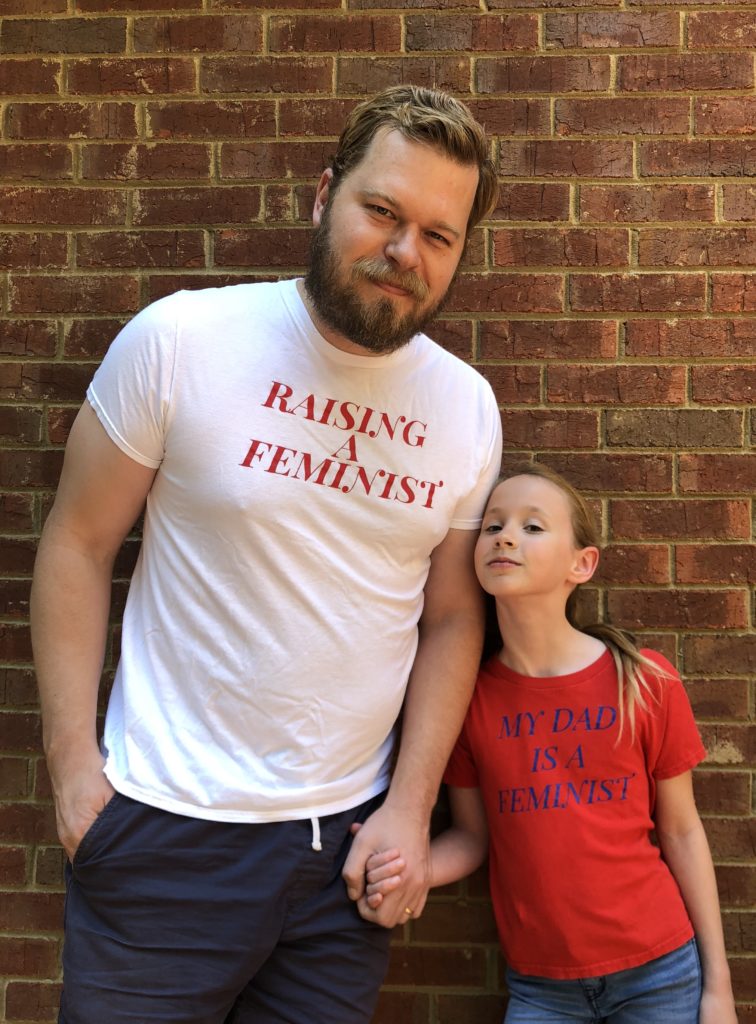 Tell us a little bit about you…
Together, Riley and I have a jewelry company called Gunner & Lux.   When Riley was 5 years old, she started selling necklaces at a lemonade stand in our front yard and now, at the age of 8, her jewelry can be found in over 400 stores; including prominent retailers Barneys NY, Nordstrom, and Fred Segal. Together, we have tried to create a brand that brings smiles and inspiration to those who START COLLECTING.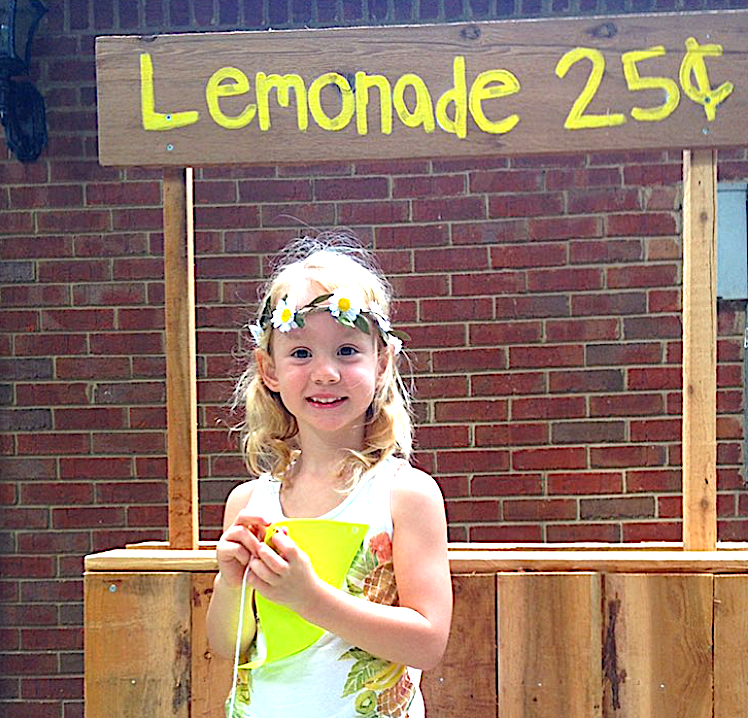 Riley, how does your Dad inspire you?
My dad is the hardest worker I know.  Sometimes he works until 3am in the morning over and over so our business can be successful.  He inspires me every day by doing his best.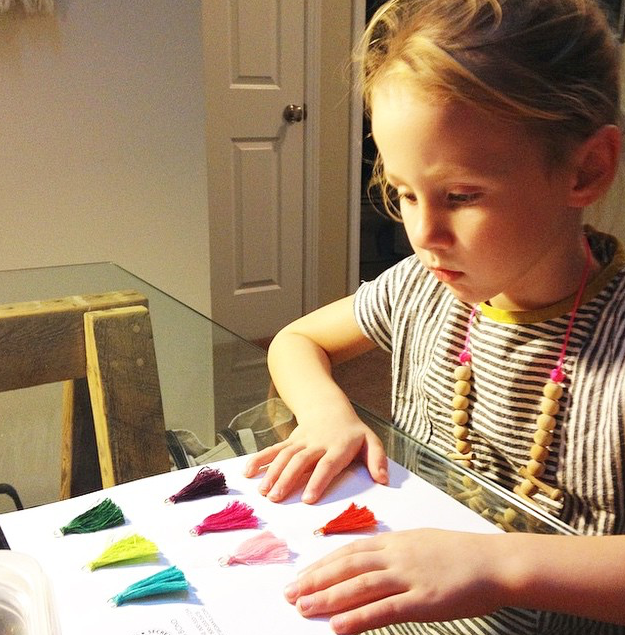 John, how does Riley inspire you?
Riley's passion for making our "work" fun inspires me everyday. She can always make me laugh, put a smile on my face, and knows when it's time to take a break and have a "DANCE OFF" in our studio!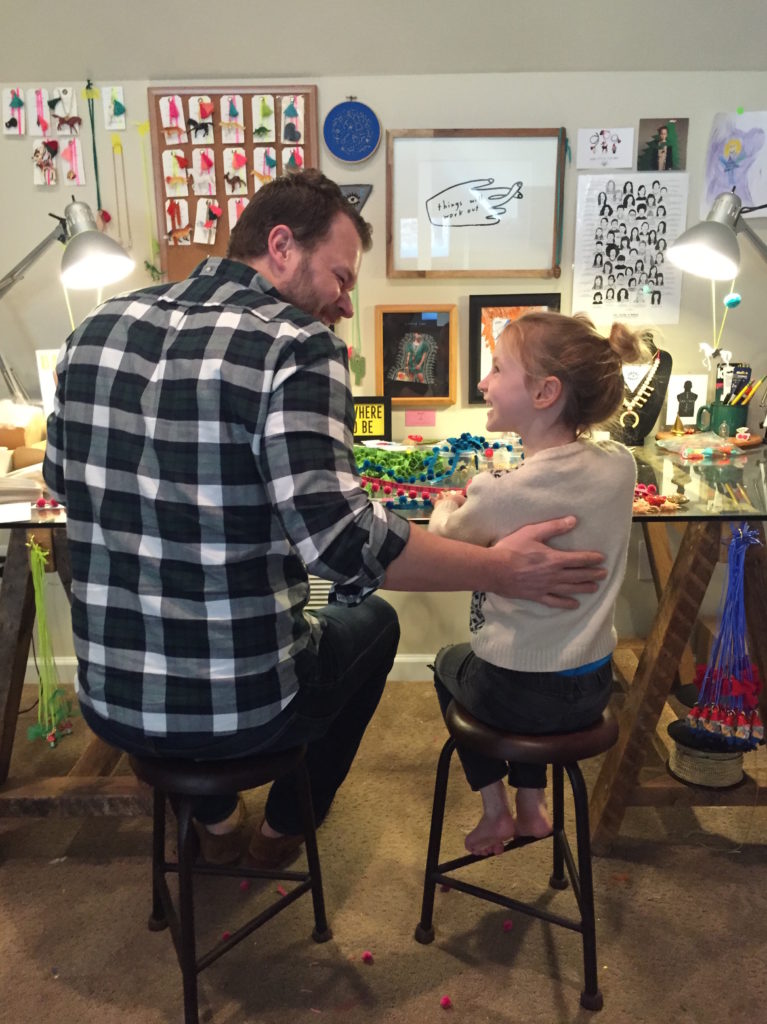 You two are such a dynamic Father Daughter duo, talk to us about your relationship and how special it is….
There's nothing more amazing than a father daughter connection, and I've been very lucky to have jobs that allow me to be the parent that has the flexibility to be the "room dad" at her school, help coach different sports, and just have the availability to be part of her day to day life.  As a result,  we get to spend lots of time with each-other just being our silly selves.  I've always said that being a stay-at-home dad would be a dream job, so working full time on our father daughter business is almost as good!
We both love to laugh and play together so working together has been awesome.  Watching her grow, watching her create, voicing her opinions on her business has been an incredible journey so far.  We have been so lucky to be able to travel with work, meeting so many amazing customers, see how other businesses run their companies and – I think most importantly for Riley – meeting so many smart, creative, awesome, amazingly succesful women entrepreneurs.  Being able to have these experiences with Riley has been really wonderful. I love her to death and am in constant awe of how she can achieve anything she puts her mind to.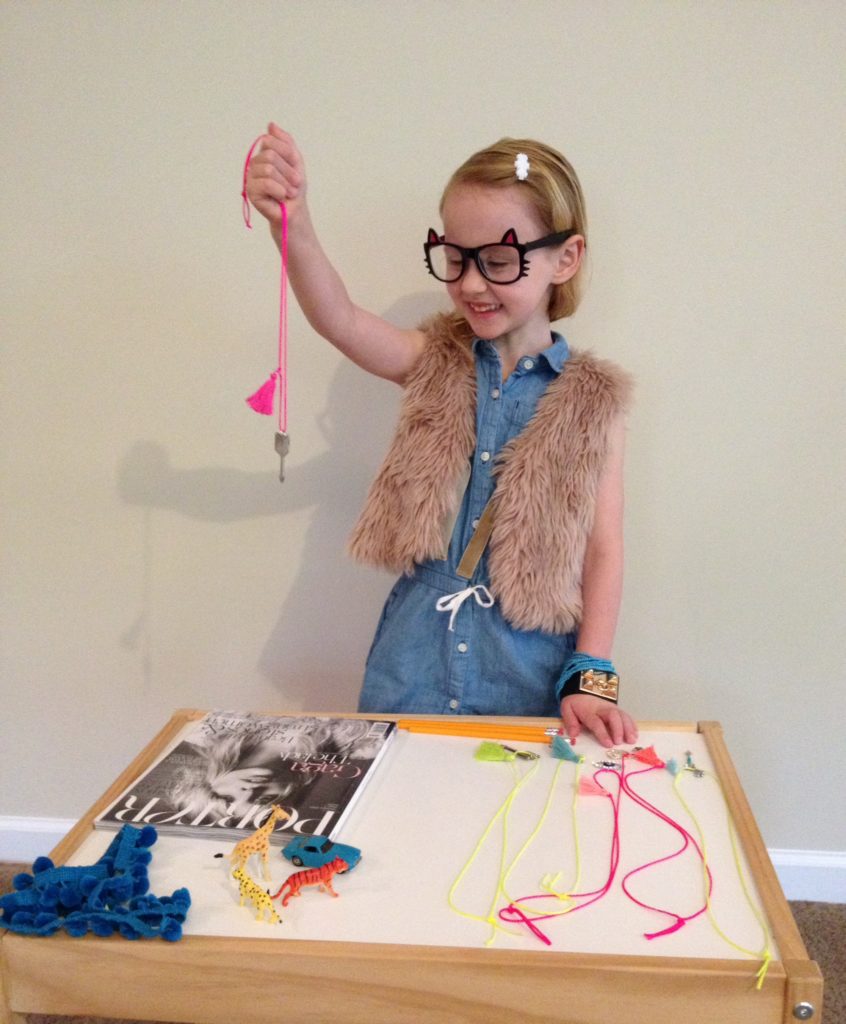 John – We think the Father Daughter relationship is one of the most special out there, John what advice do you have for other dads on being close with their daughters?
It's not rocket science – and I'm not an expert – but I think just allowing your daughters to be themselves is key. Try and spend as much time as you can with them. Be as open and have as much conversation time as you can.  It's cliche, but completely true that it all goes by so fast! The hardest part is being aware of the speed in which they grow, and trying hard to take advantage of every moment.

Riley, what fun plans do you have for your dads on Father's Day?
I am taking my dads to Hawaii to celebrate…. I mean we are going to be in Hawaii on vacation when it's Father's Day…so SURPRISE!!! Happy Father's Day guys!
John, what is your favorite thing about being a dad?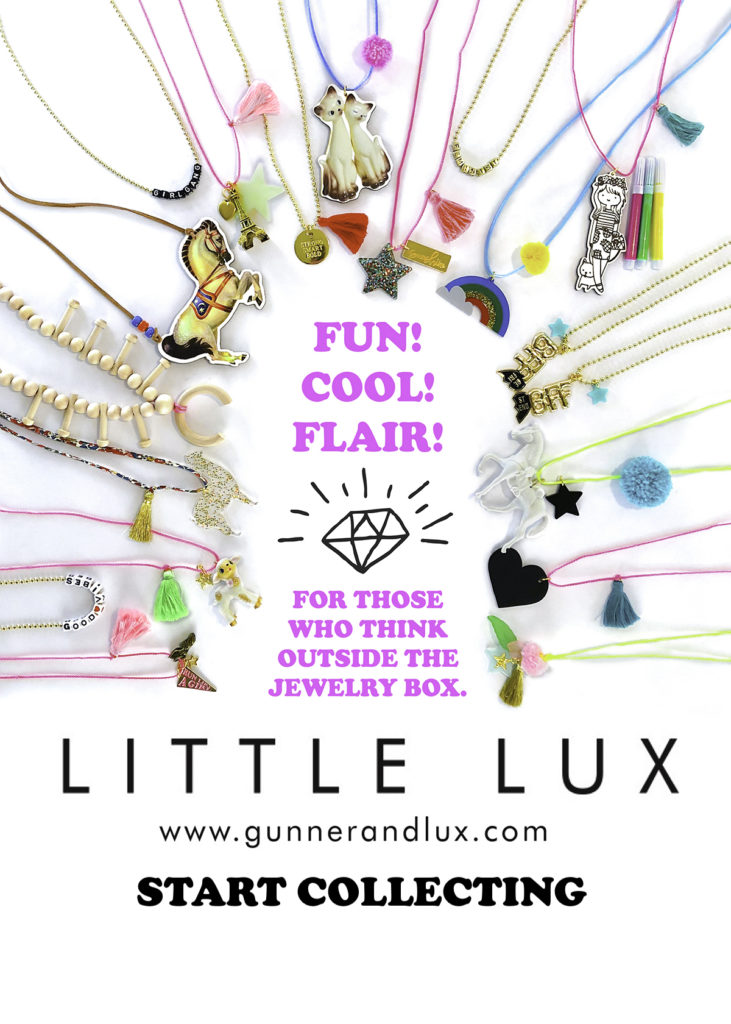 Start collecting with this amazing father & daughter duo!!  You won't regret it, they are inspiring aren't they?!
Happy Father's Day to all the dads out there!!!
xx
Jacquelyn