Hi guys!  Back to baby land over here…this week it's all about baby brands and how Jacquelyn and I found the cutest stuff to spotlight for all you new mamas. Or… you could be looking to find the perfect yet unique gift for a loved one having a babe…we got ya covered!  Today we are talking about Babee & Me, a handmade designer label for babies and kids quality toys and homewares out of Australia.  After having her two baby boys, Rachel realized how special it was for a child to have something unique, fun and handmade to play with. Based on her love of design, hand printing and wooden toys, she founded Babee & Me in 2010.
All photos by Megan Welker
First of all here are her amazing baby mats and softies…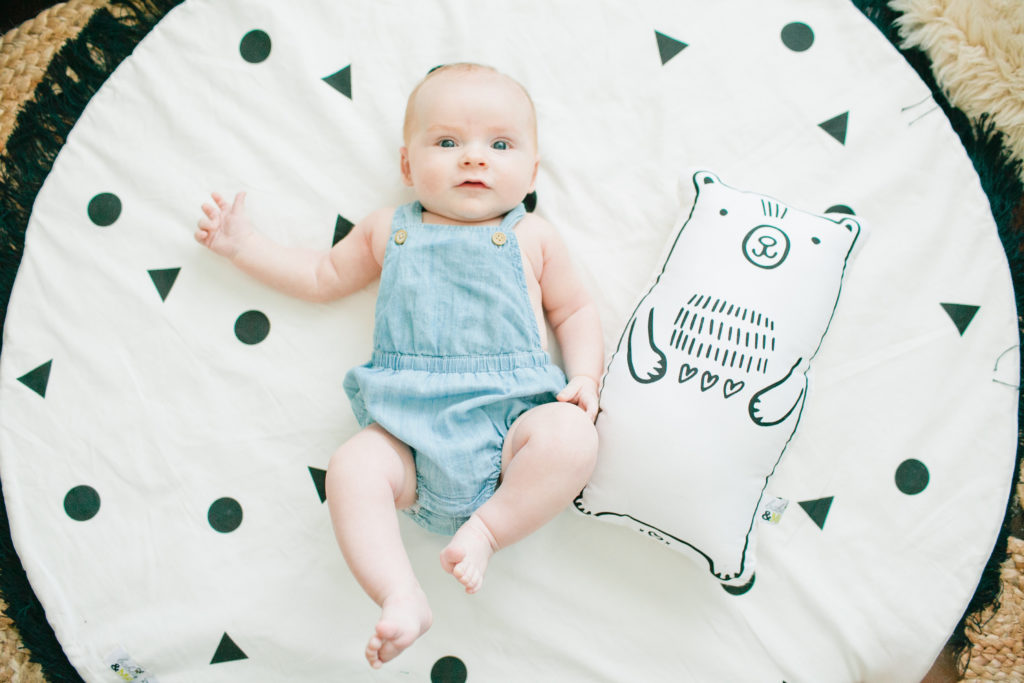 Find Cruz's mat here, and bear softie here.
They provide such a cute little back drop for baby to play on.
Find Henry's baby mat here and fox softie here.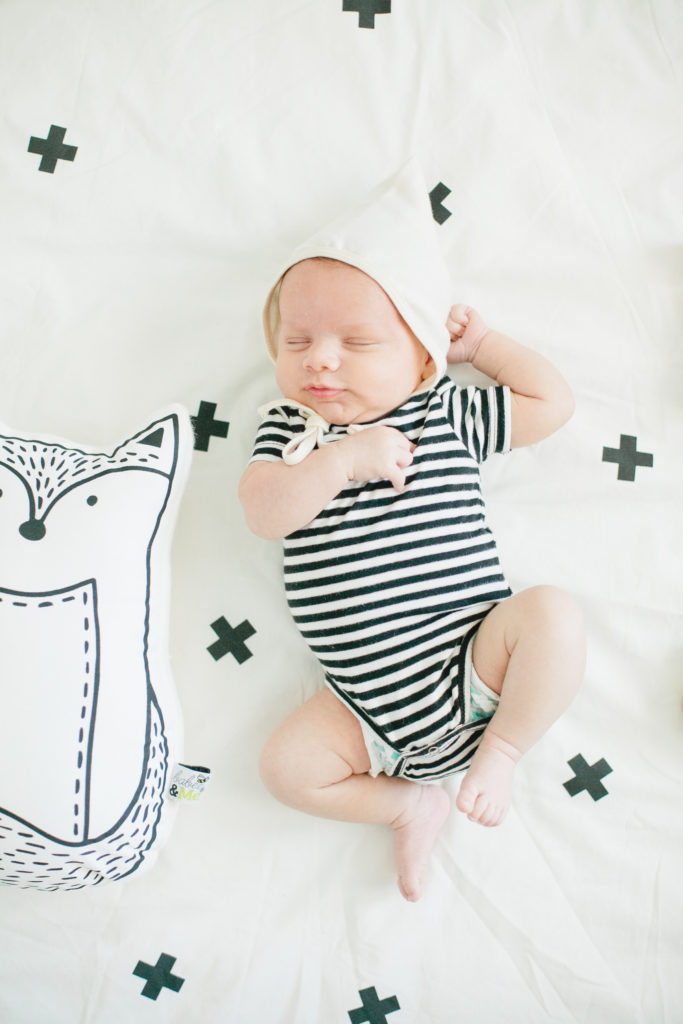 We just love these little softie's, they are adorable for our son's to grow up with and hang onto for life.  Plus…they make for a super cute decor piece!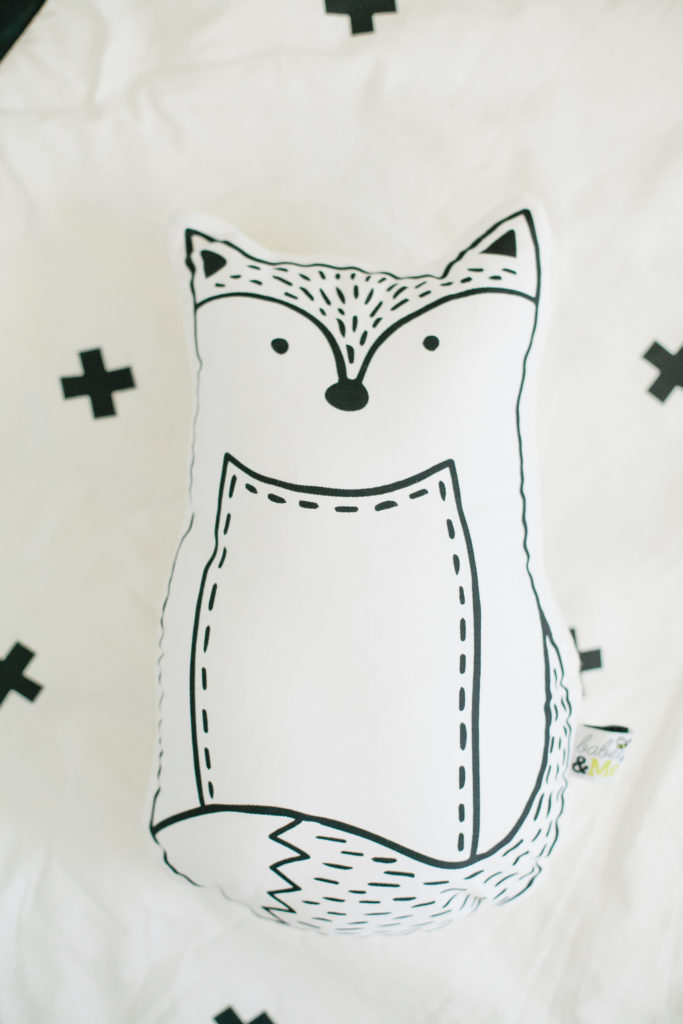 These faces are just too good not to share…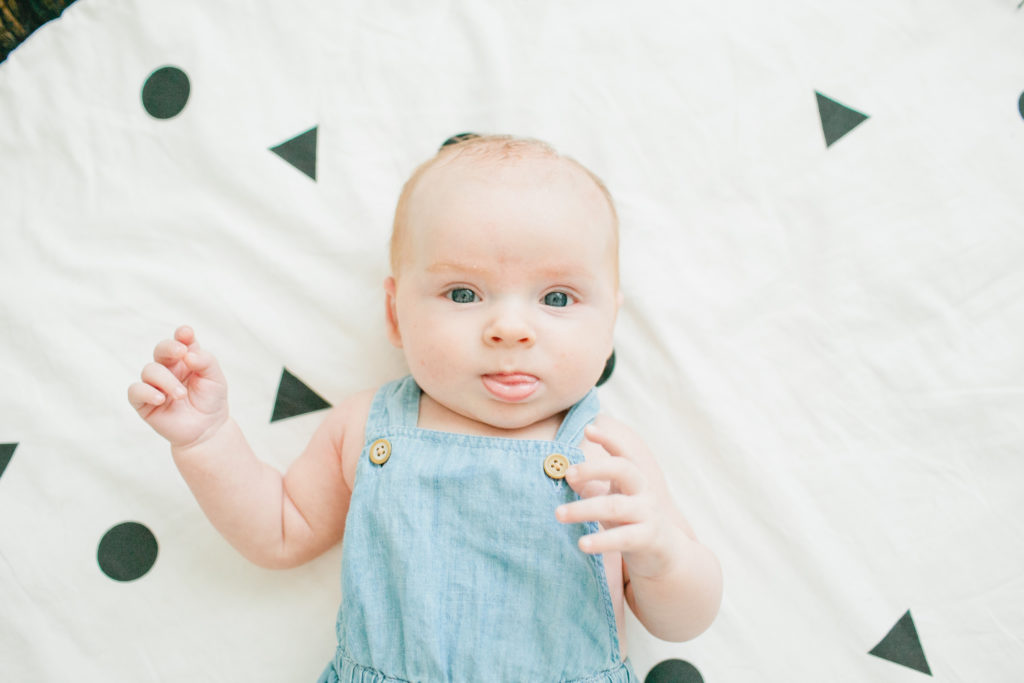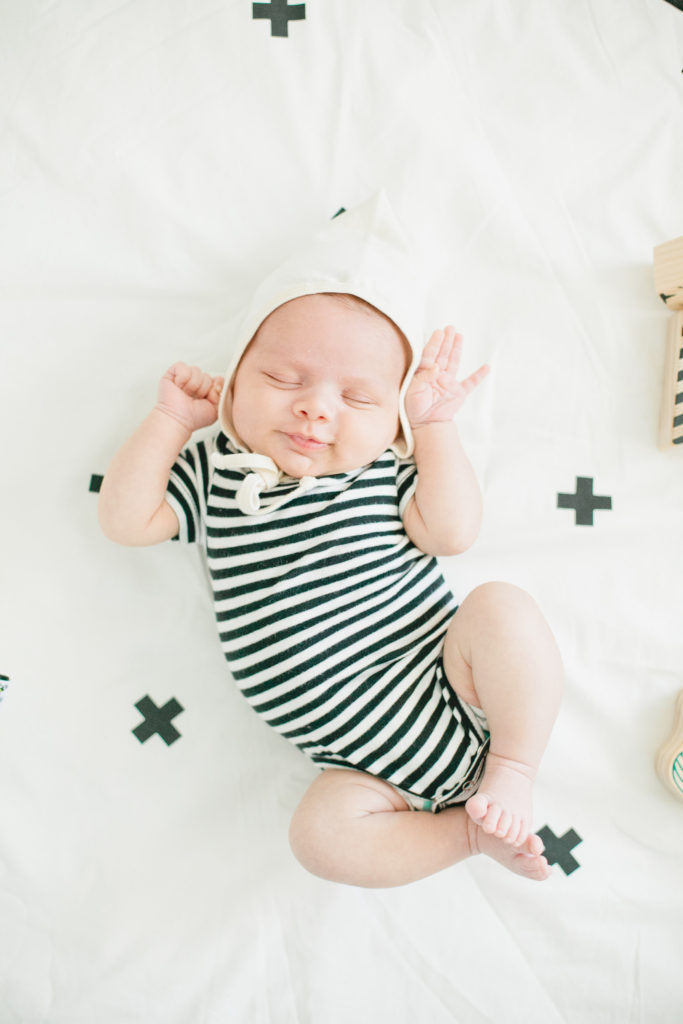 Here's a little Q&A from Rachel…
How and when did Babee & Me come to life?
Babee and Me started 6 yrs ago and was initially called Babee Blocks as my first products were soft baby blocks. This was just after the arrival of our second son and when I really wanted to make some handmade toys for him. So one thing led to another and before too long I had a website to sell them from and was running as a little business – I really discovered that being creative made me happy and gave me beautiful personal satisfaction. I also didn't fancy those brightly coloured toys and merchandise type products you could get in all the department stores and loved to see my own children and eventually many others enjoying my original creations.
Tell us a little bit about you…
I am originally from New Zealand and after meeting my Aussie husband in Canada I moved here to a beautiful place called Byron Bay at the most easterly point of Australia. I am also a qualified biomedical scientist and personal trainer but by far enjoying having my own creative business the most – regardless of how hard it is at times! I love the outdoors, nature and a bit of fitness.
We love that your products are organic and ethically sourced, talk to us about why that is important to you?
I really think our babies deserve the best – they come from a place of such sterility inside us I only think it's fitting we give them products that are as natural as possible and to keep as many chemicals away.
It's so refreshing to find a play mat that has such a great design, where do you come up with your prints?
Thankyou! While I am inspired by trends – I like to do my own take on them or just do my own thing. So I only design and make products that I'm 100% happy with. I have to consider the unique fact that I hand print every one of my products in my home studio which can be quite labour intensive and stressful but worth it for the vibrancy of the print.
What is your favorite product that you make?
My gosh that's a hard one – I love my playmats as I really feel they aren't babyish so will grow with baby and end up being a feature in a room or used in different areas of a house once a little one has finished lying on them – they are also great for taking out and about as they are machine washable.
Here's a little example how Jacquelyn uses it in Cruz's room layered on the area rug, making it really stand out.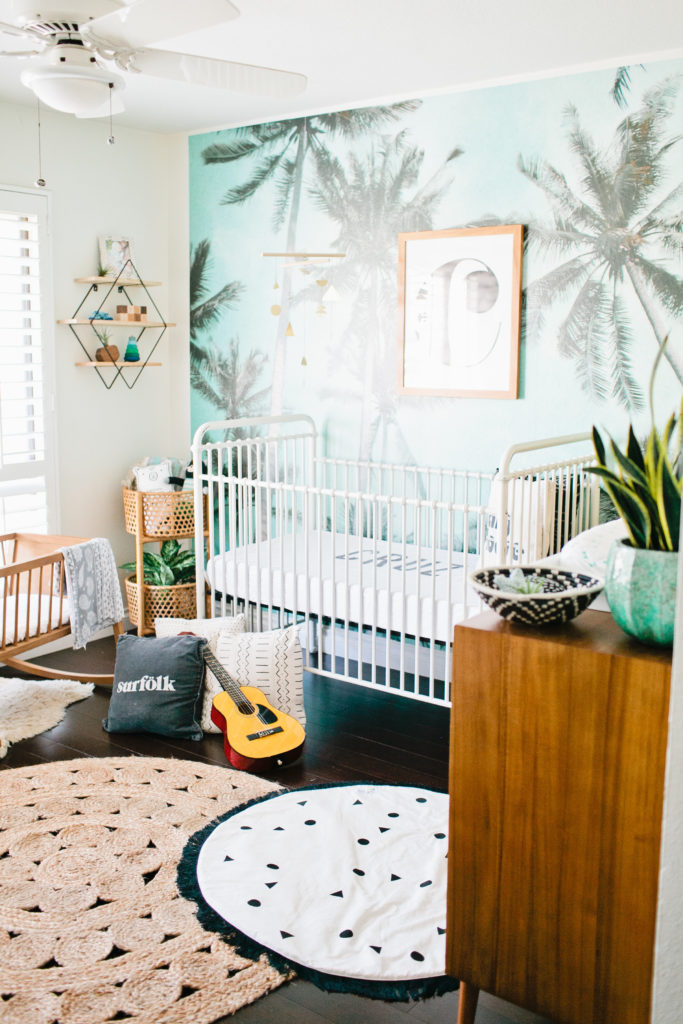 What's next for Babee & Me?
2017 is going to be big for me as I start to move to mainly off shore manufacturing…. I simply have found all the hand printing stressful at times. It will mean every single one of my products will be GOTS organic certified, independently safety tested to worldwide standards and only made fair trade/ethical. This will also mean I will be able to have product stocked in many more stores around the world. I will still have a few locally handmade products available exclusively on my site only. I am super excited for the future!
We also love her wooden decor and blocks!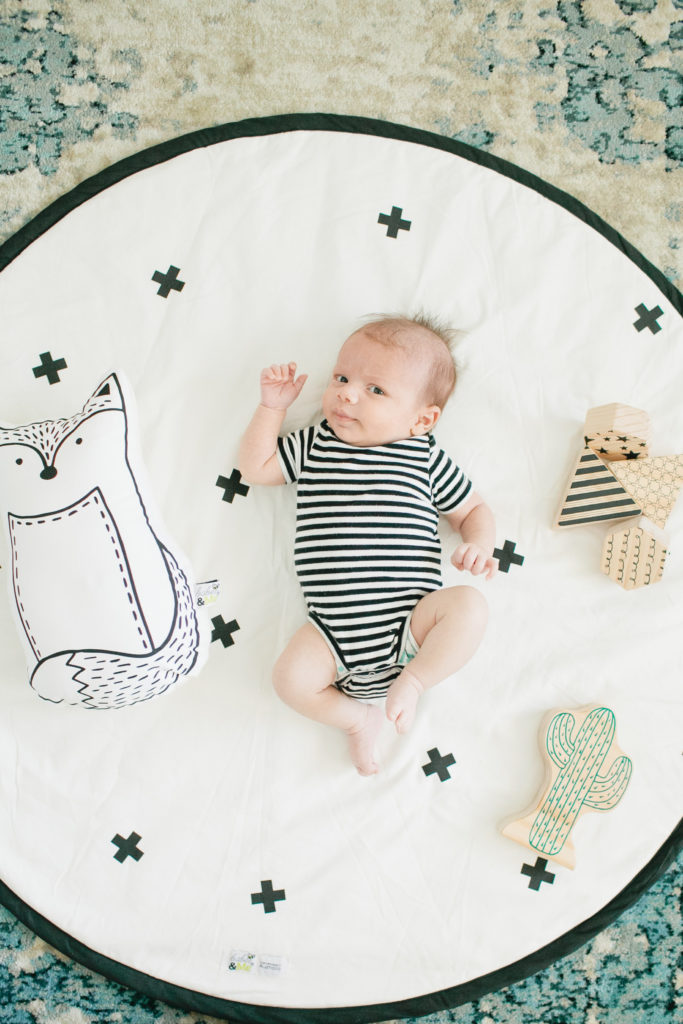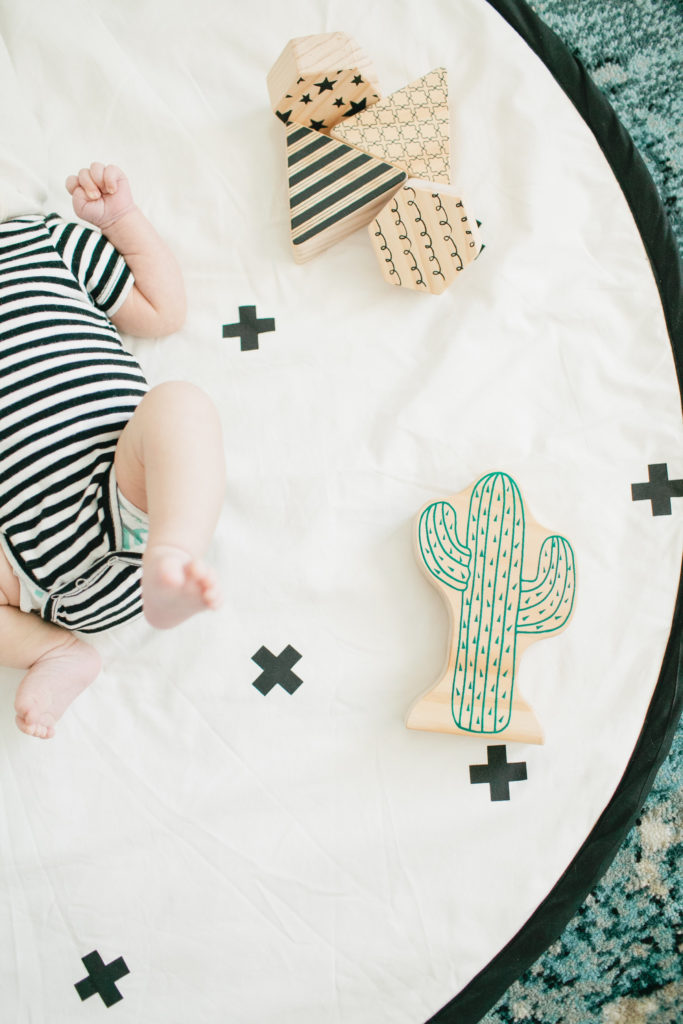 Check out her wooden toys here.
And more decorated on Henry's reclaimed shelf…all the blocks, cactus and snow capped mountains from Babee & Me.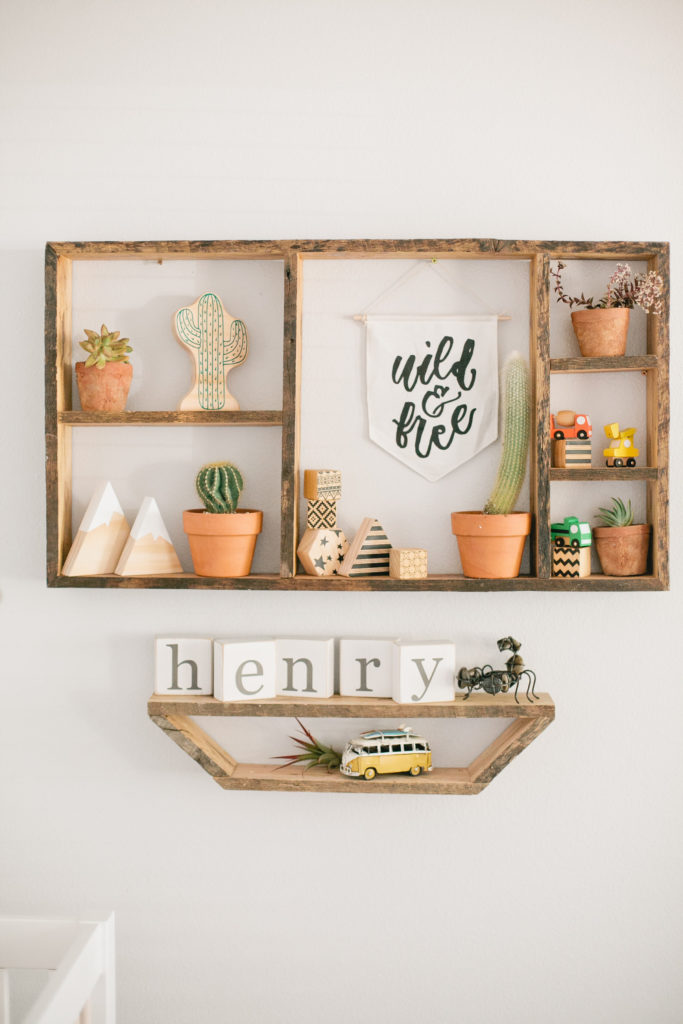 We just love how modern this line is, we hope you love it as much as we do! And thank you Rachel for sharing your creativity and designs with us!
Xx Leah