Leah and I had our newest babes about 5 months ago, my does time fly! This week we are sharing some of our favorite baby brands and products we've found along the way.  Last week I shared my experience with Solly Baby, today we're talking diapers!  Diapers sometimes brings on thoughts of disgust, haha, but thanks to Parasol only good things come to mind!  One of the biggest decisions you can make as a mom is what diaper company to use, and we're here to help with that decision!
Photos by Megan Welker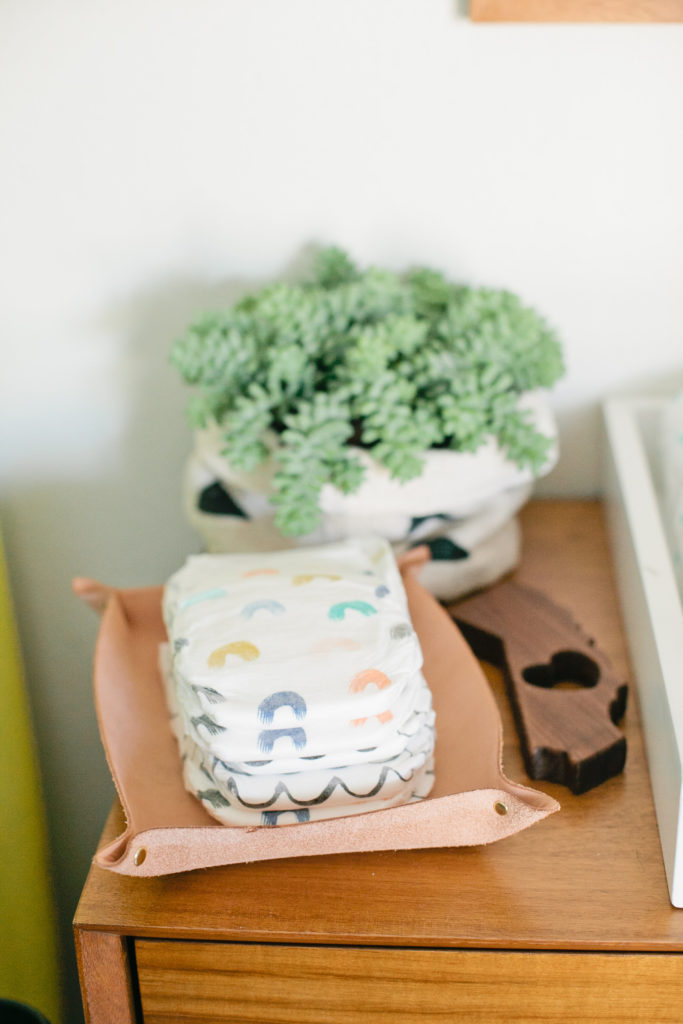 We discovered Parasol through a friend and immediately fell in love with their adorable prints.  They are a newer brand and offer diaper subscriptions.  This is something that Leah and I can't stress enough that we LOVE.  It's so easy, you don't even have to think about it!  Just set up your size and frequency that you need them and Parasol ships the diapers and wipes straight to you!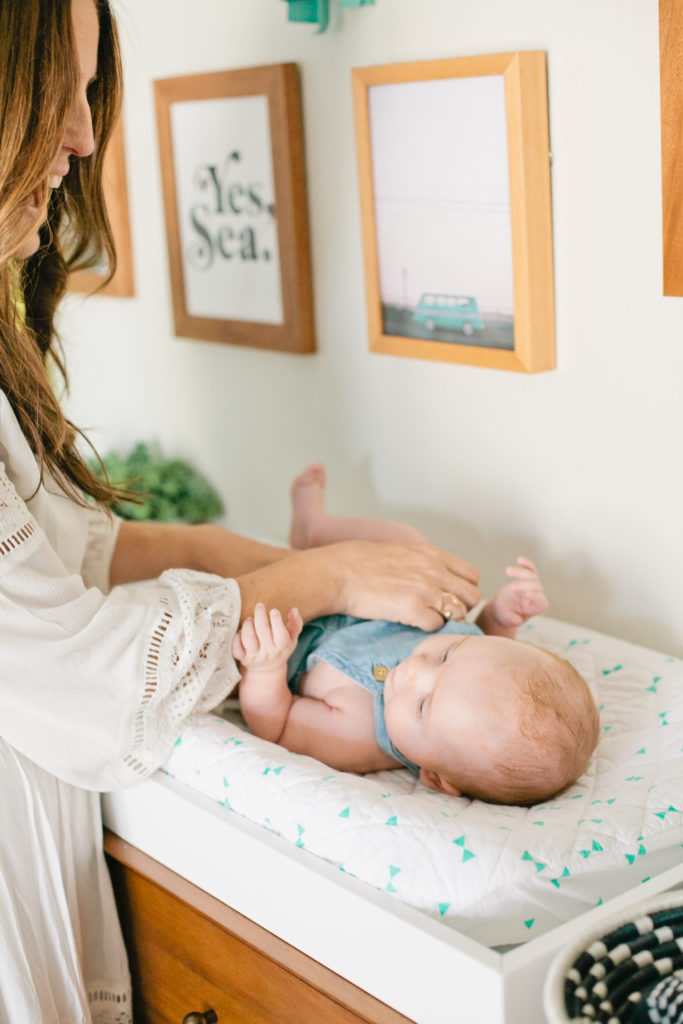 Another thing we love… The sizing of their diapers.  Most diapers we've come across are pretty narrow, Parasol seem to be a bit wider.  So more room to catch any possible blow outs, which nobody wants, am I right?!  Also, their wipes are super soft and have the freshest and yummiest cucumber smell!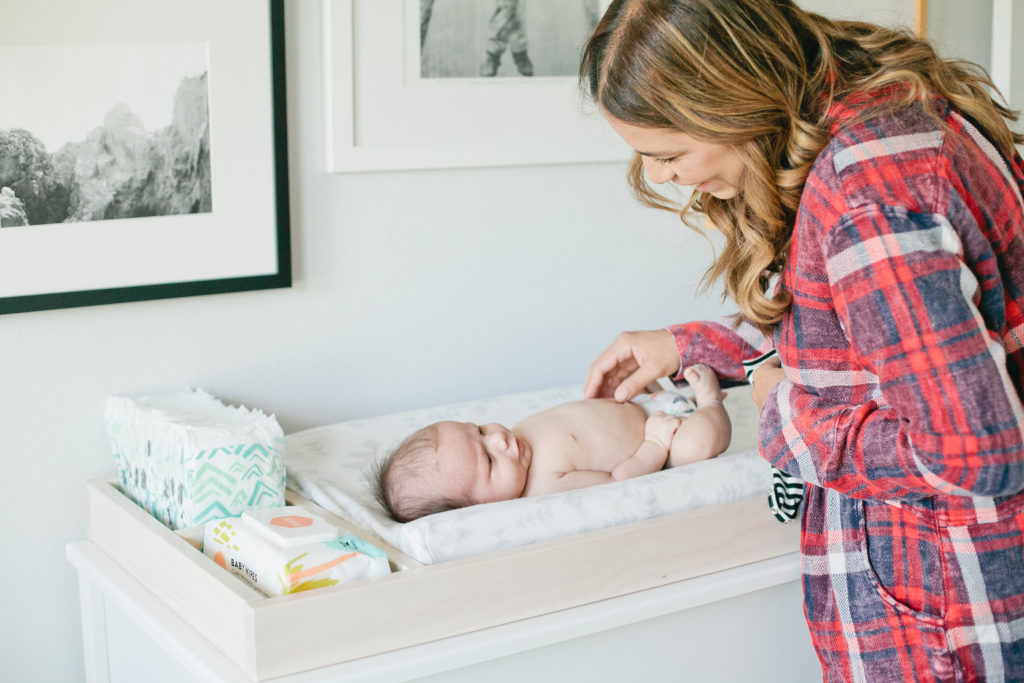 Changing your baby's diaper is actually a pretty special and important time.  It's a time when you bond with them and it's also something that happens very frequently, so you really need the best product.  Here's a little bit from the Parasol team…
When did Parasol come to life?
The idea of Parasol was born in 2014. One of our cofounders (who has three little ones!) spent a year traveling the globe, finding the right partners to develop the best diapers and wipes on the market. We officially launched in April of 2016.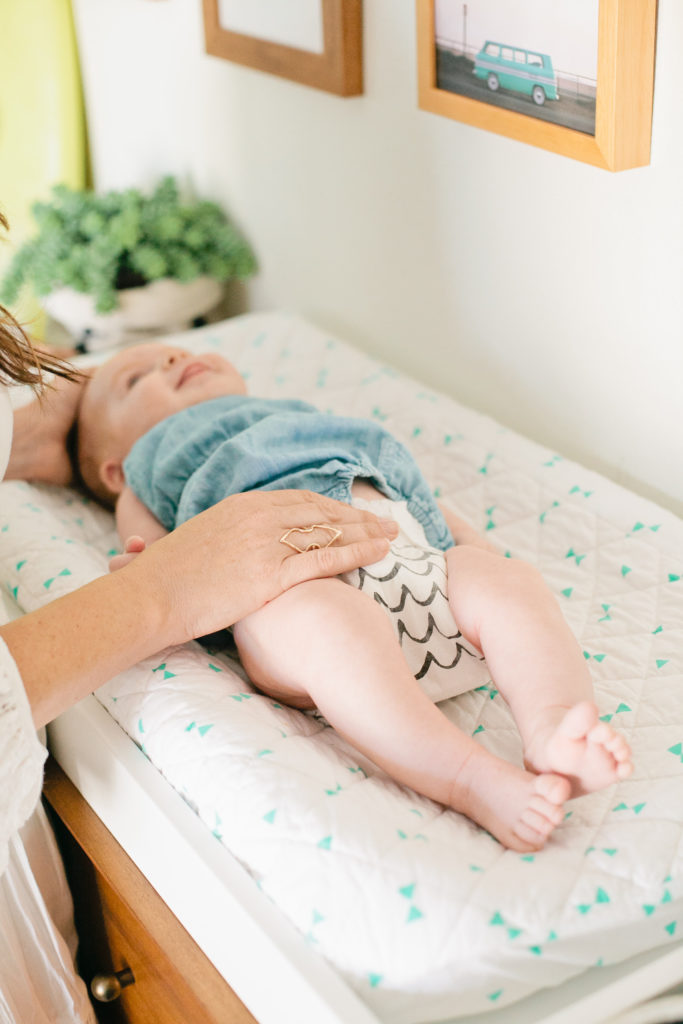 Who designed your adorable prints and how did you come up with such modern, simple, yet cute designs?
We take pride in seeking out artists who are masters of their craft and able to create beautiful designs that are as bright and vivid as parenthood itself. Our current diaper collections were hand-painted by artist Ashley Goldberg. Our diaper bag is a hand-painted print by textile designer Caroline Cecil. More prints and artist collaborations to come in 2017!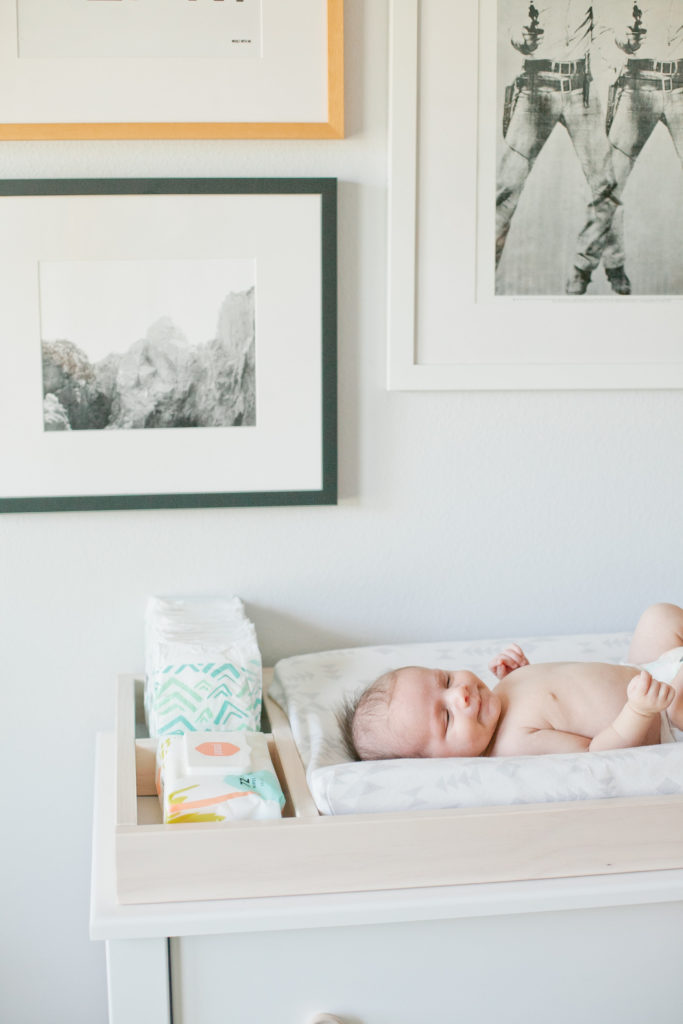 What sets Parasol a part from other diaper brands?
Parasol diapers are ultra-soft (you'll be able to feel the difference) and super absorbent (you don't need a separate overnight diaper). We created a product that would be comfortable and functional to fit the needs of on-the-go parents wanting to explore the world with their little ones.
Parasol
has our vote!  Try them out, we're sure you'll be as big of fans as us!