We're still on that baby train!!  One of my favorite brands I found for Cruz's nursery, and I'm sure Leah would agree, is Woolf With Me.  It has the cutest modern items for the nursery and most can be personalized, which you know we love!  Both Leah and I purchased their personalized crib sheets separately without even knowing it!!  Then we had to add their personalized name prints and a few other goodies.  Owner, Lindsay Woolf, is beyond sweet and a fellow mompreneur.  It feels great to support a small business with a fellow mother at the helm!  Keep scrolling down to read more from our Q&A with Lindsay!
Photos by Megan Welker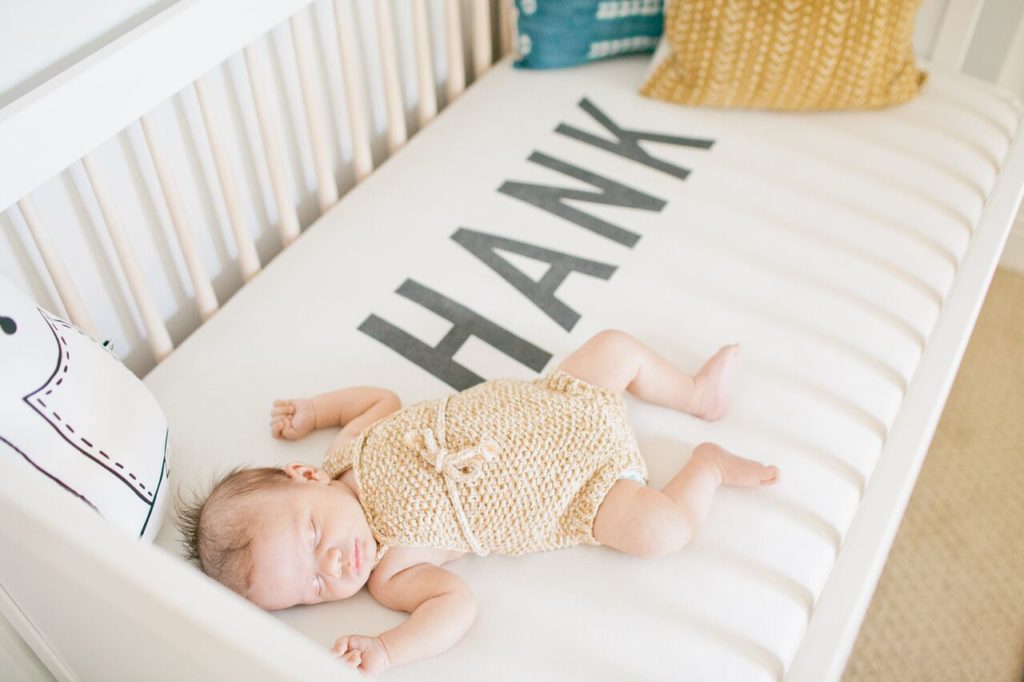 Tell us a little bit about you…
Hi, I'm Lindsay Woolf the mama behind Woolf With Me®. I love everything bold, comfy and neon. When I was eighteen I moved from Texas to California for art school. I was trained in Film and Digital Photography. I graduated with a Bachelor of Arts degree in Commercial Advertising and Portraiture. My fondest memories of college were spent processing my film in the dark room at an old mansion in Montecito. I met my husband there and I knew one day I would marry him… 8 years later we got married in the same town where we met. We now have two kids Olive and Remington.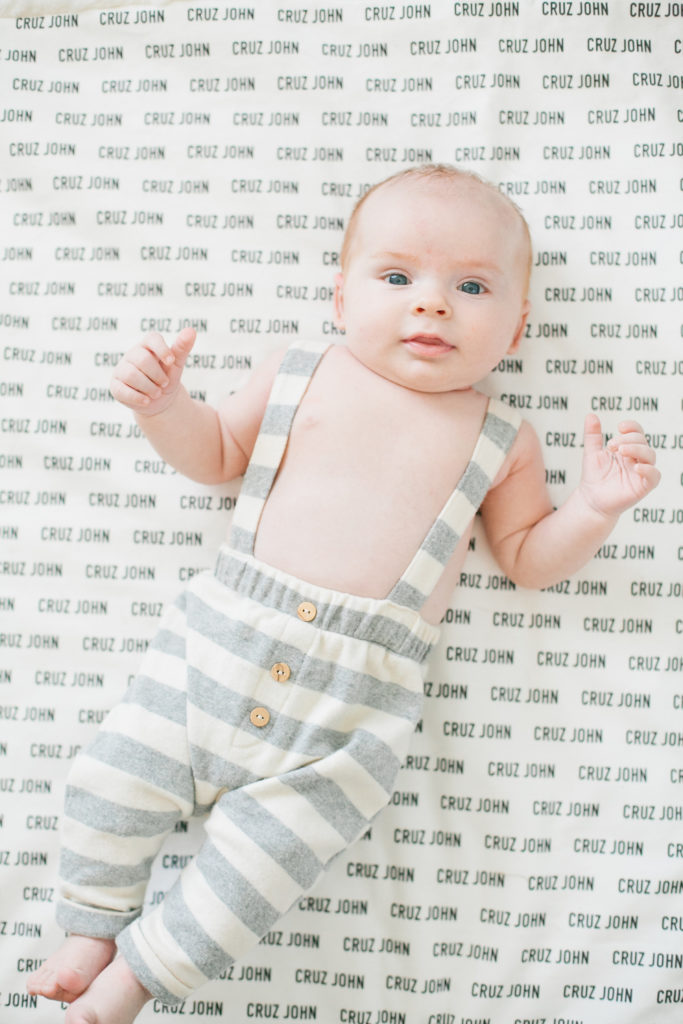 How and when did Woolf with Me come to life?
I started Woolf With Me in 2014 when Olive was 2 years old. Just like any new parent when I found out I was having a baby the first thing I wanted to do was run out and buy all the baby bedding to start the nursery. At the time I remember thinking,"this is it? These are my options?" The big box stores had nothing that fit my personality, and I didn't think it would fit my daughter's either- at the time I bought something that would work- but the idea of creating modern+organic baby bedding was seeded firmly in my mind.  After my daughter was born I started researching and shortly after created Woolf With Me®. Woolf With Me allows you to design a nursery for your kids that will encourage BIG imaginations. Woolf With Me prides ourself on being 100% GOTS certified organic.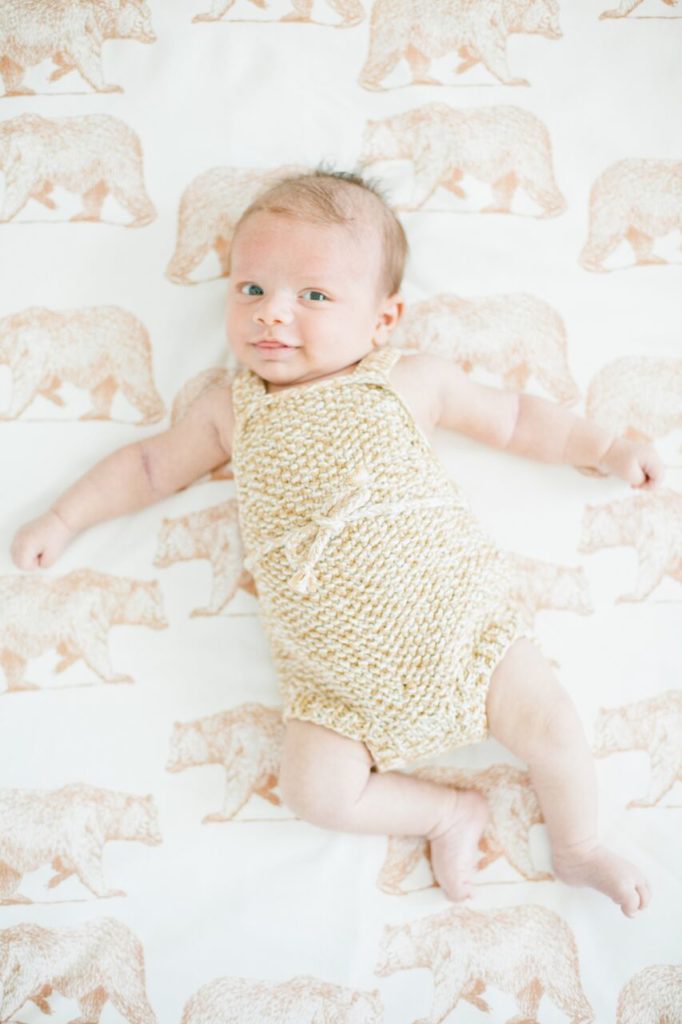 How do your own kids inspire your designs?
Remington and Olive are my biggest inspiration. Remington loves dinosaurs so I was inspired to have T-Rex and Brontosaurus designs that comes in jade, green, pink and lavender so that not only little boys can enjoy but also little girls too. Under the Sea is a design that was inspired by Olive's love of ocean class at school that incorporates seaweed, jelly fish, whales, sharks and octopus. Some designs just jump out at me like the sailor showing his muscles. Remington suffered from sever croup at 8 weeks old that sent him to a children's hospital for a week to get treated. While we were there I saw so many kids fighting for their life, including my son that I was inspired to have a design that reflected strength and determination, not only for the kids but also the parents, doctors, firefighters, nurses, police officers, paramedics… everyone involved.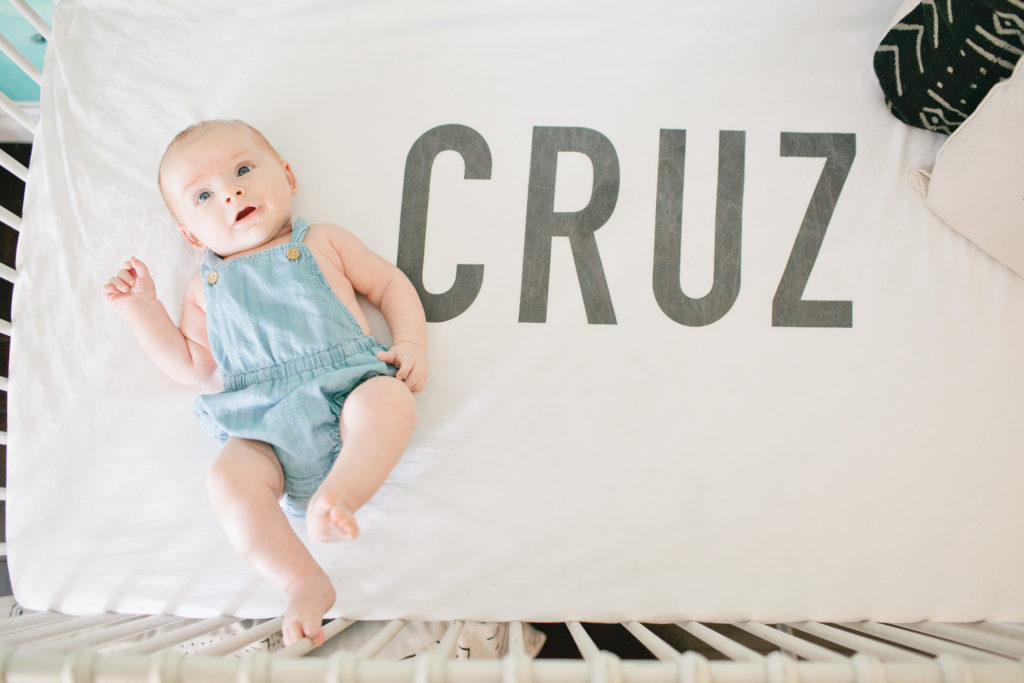 We love your personalized items, what do you offer personalized and how many different fonts?
Woolf With Me started this trend of personalized baby items because of our two kids. We felt so happy to share our children's names, we were already making bedding, and thought "we should print our kids names on crib sheets and blankets!" so we did and the rest is history.  We currently have personalized swaddle blankets, faux fur blankets, crib-twin sheets, pillowcases, boppy covers and changing pad covers in 46 colors. We chose 2 fonts that we felt wouldn't get old over time, a bold and one in cursive.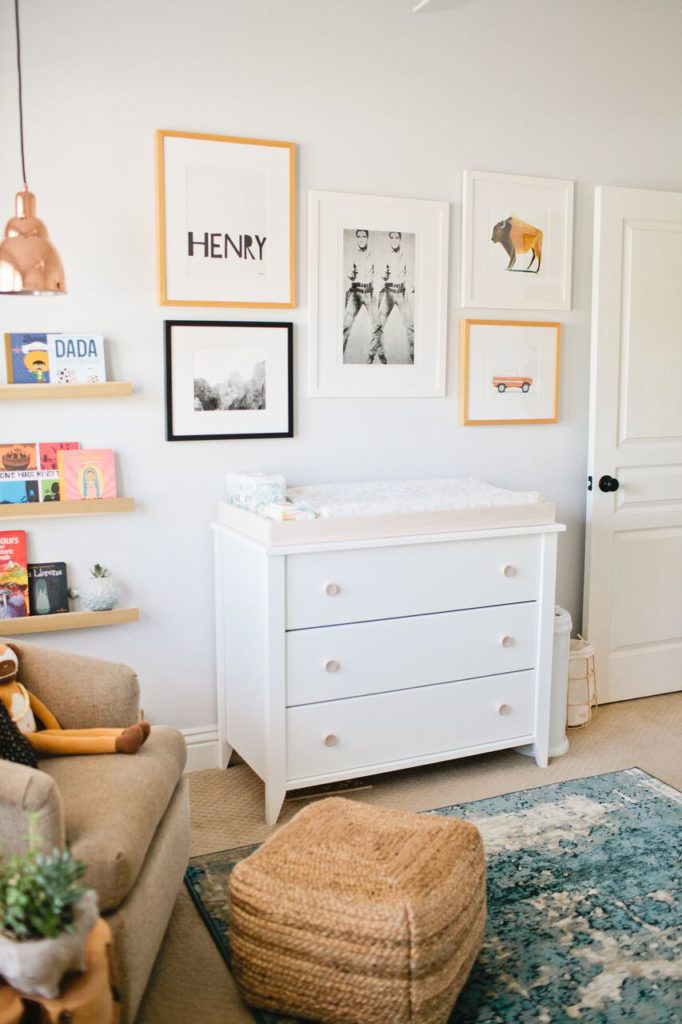 What is your favorite print you offer for a nursery and why?
My favorite wall art is "These are the Days" My husband and I created this print together to remind us to savor these moments with our young ones. My husband overheard an older couple talking to each other as we were chasing our kids down the beach path- we were in the midst of family chaos with two rambunctious kids and the older man looked at his wife and said "those were the days" – it was just one of those moments that stuck out.
My favorite bedding is the blanket in zig zag that my husband and I created together. It's our first ready to ship item including the newborn knotted gowns!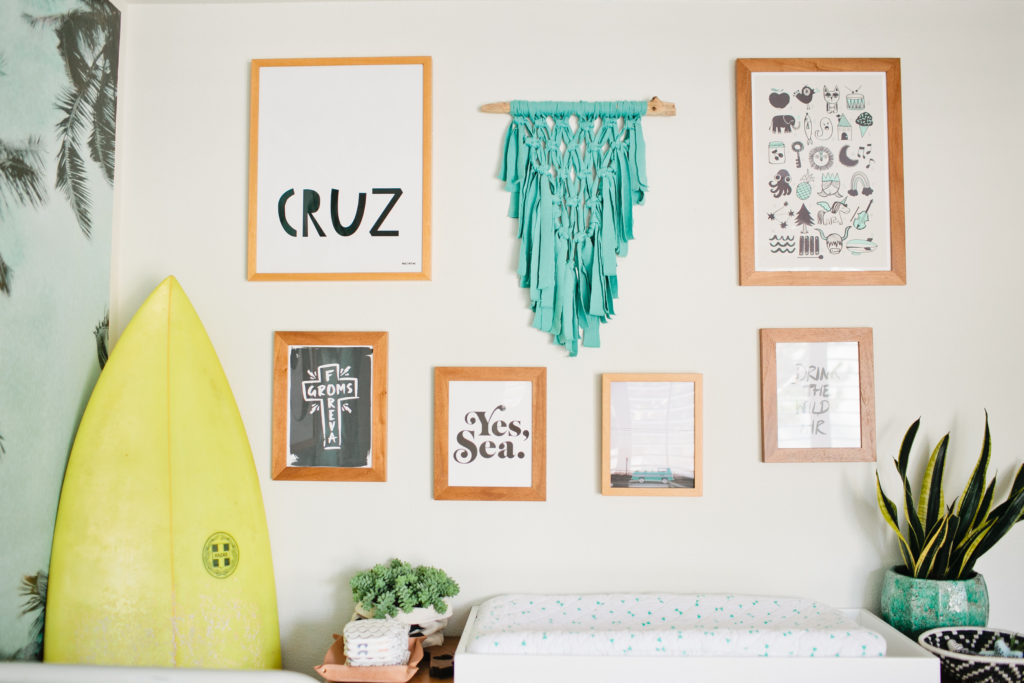 Any advice for other mompreneurs out there?
Don't give up. My mantra to myself has always been- "I believe in ME"
Advice to new moms~
Have a strong support group. I started attending a mommy and me group which we attended every Wednesday. It was exactly what I needed. It got me up and out of bed, inspired me to wear something other than pajamas and motivated me to keep moving forward. Another wonderful program I attended was Mothers of Preschoolers (MOPS)–a national organization. Having other mothers to lean on and look up to is/was so important, especially during the first year of adjusting to parenthood.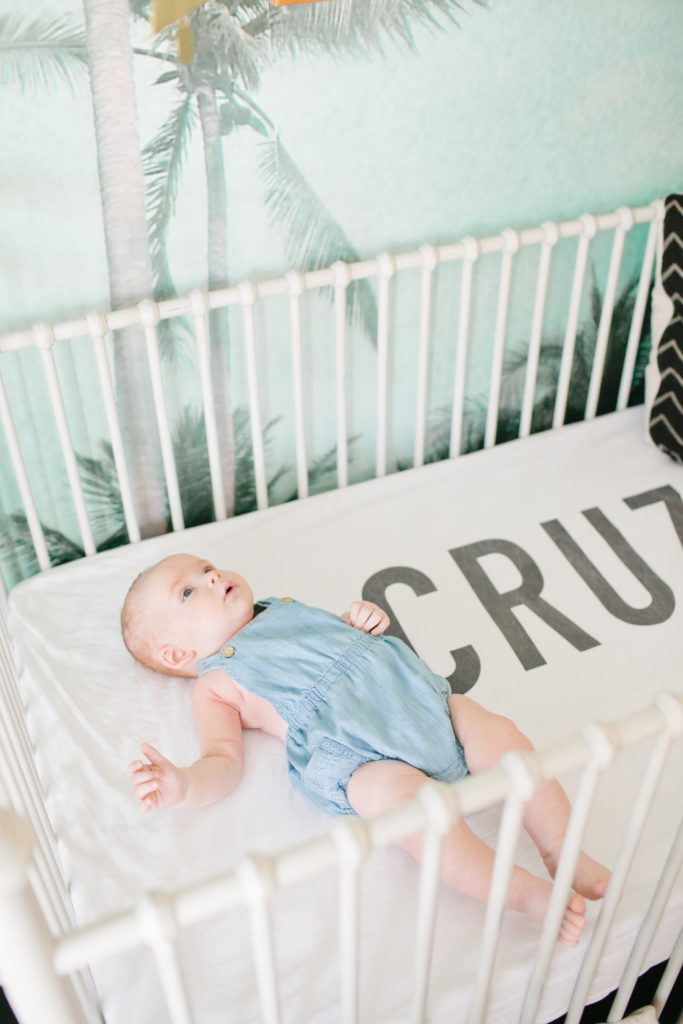 We're so excited you are offering twin sized bedding now!  What else is on the horizon for Woolf with Me?
Yes! We are so excited to announce that Woolf With Me now offers twin size bedding including queen pillowcases!  For the past 2.5 years Woolf With Me® has been selling products made to order, but now we must grow and meet the needs of more families. We have big plans to create many more products, but we can only do that with the help of our faithful friends and customers who have been pushing us to keep going since the beginning. Please do us a favor and buy/share/gift our Ready to Ship zig zag blankets and knotted gowns so we can sell through and introduce more fantastic products!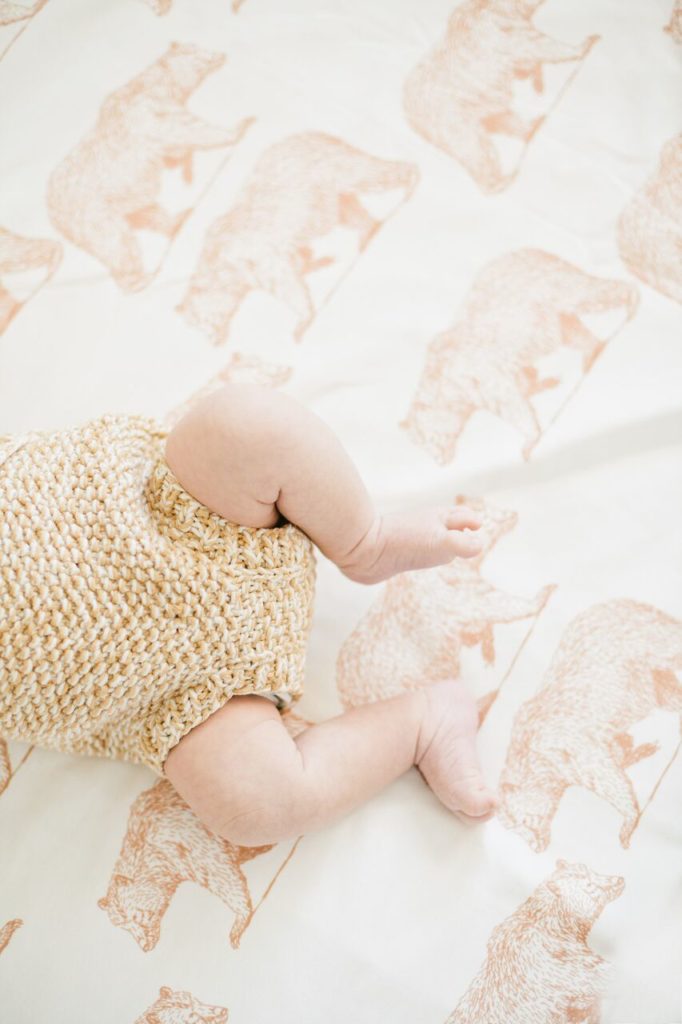 Thank you so much for sharing with us Lindsay!!
xx
Jacquelyn