Can you believe the Beijos babies turn 6 months this month?!  Henry turned 6 months on the 9th and Cruz will be 6 months on the 22nd.  We recently shot some snuggly photos of them in the cutest brand – Cheerily.  We love how soft these tees are and the adorable sayings on them.  Keep reading to find out what's going on from Mama Jacquelyn and Mama Leah…
Photos of Cruz by Meg Perotti
Cruz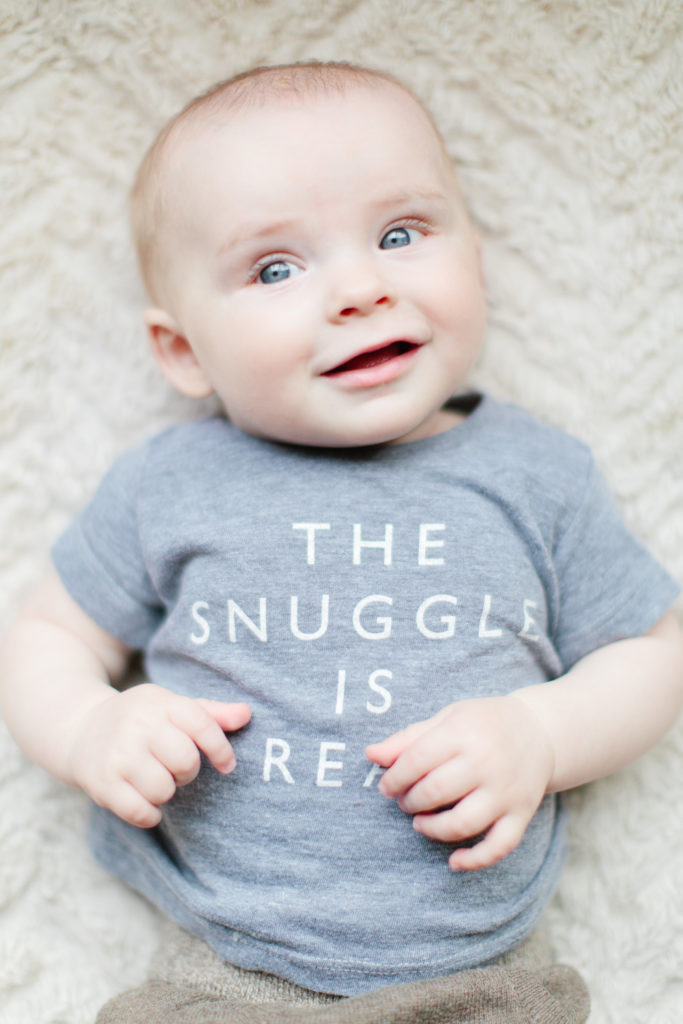 Wow, time really flies when you have a baby on your hip!  I can't believe my little Cruz is almost 6 months old.  This time has gone by so much faster than it did with Court.  I'm really trying to not take it for granted.  I love the 6 month stage so much, you really see their personality and they are nice and chunky!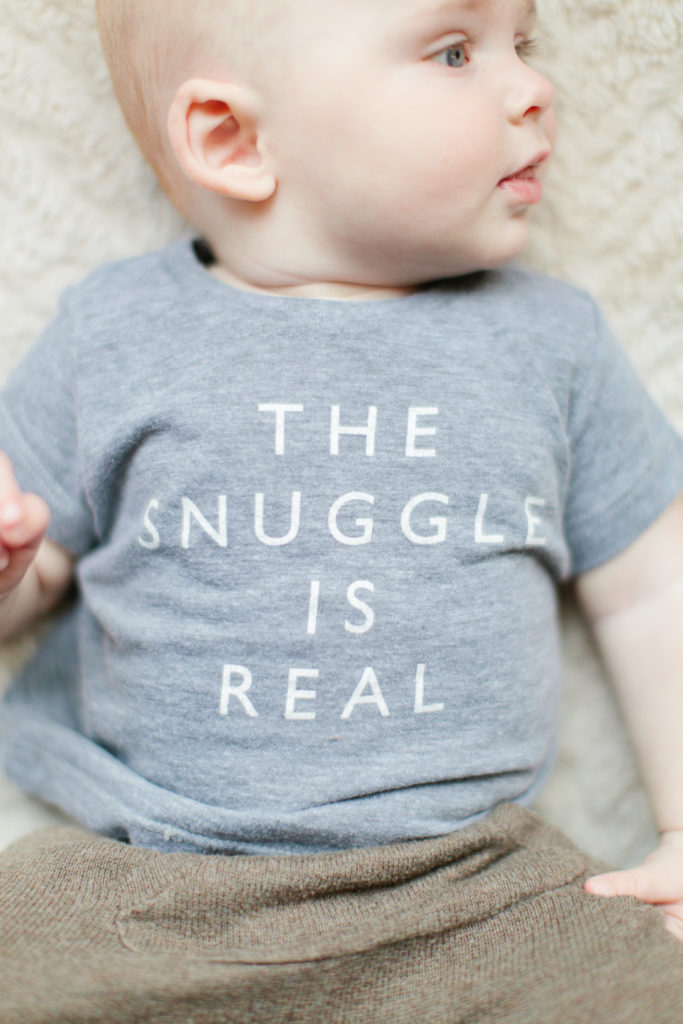 Court was in a lot bigger of a hurry to grow and try new things, which at the time I loved.  Cruz however is taking his time a bit more, and I'm really ok with it.  In comparison, Court was nearly crawling at 6 months, Cruz is close to sitting up but still not there.  I'm so glad he has decided to slow things down because it forces me to do so as well.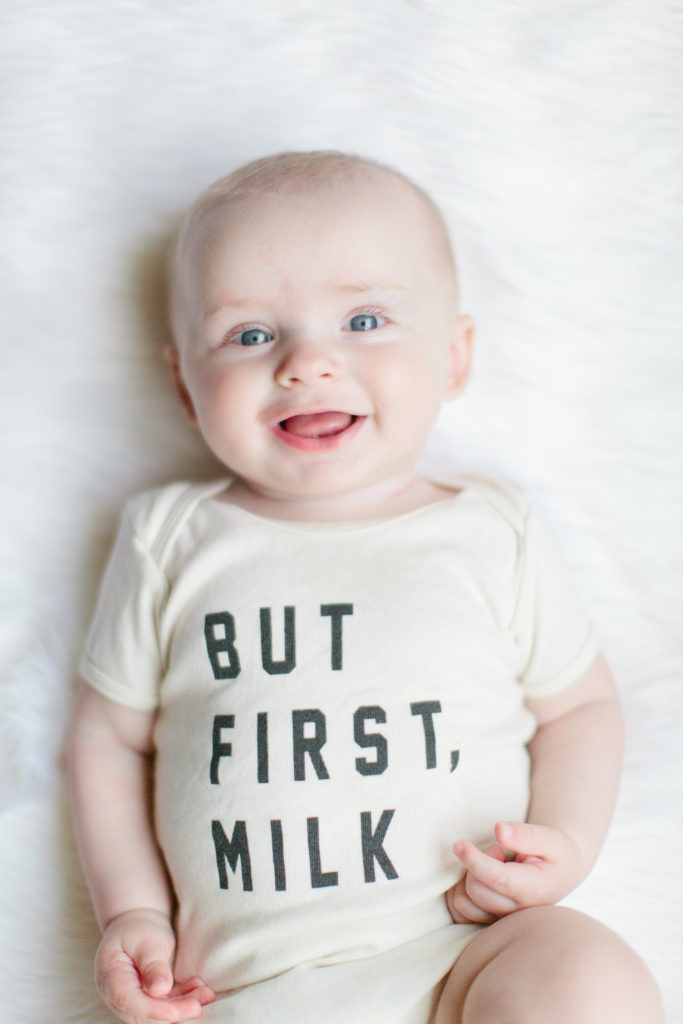 Having a second child puts things into perspective.  The first you are just trying to survive and make it through.  With the second you can actually enjoy things as you're more confident and at ease.  Cruz is such a happy baby, which doesn't hurt either.  Currently he loves being tickled, watching his big brother, being outside and playing in his bouncer.  He is also dying to try food!  He keeps reaching for ours so we are going to try that really soon!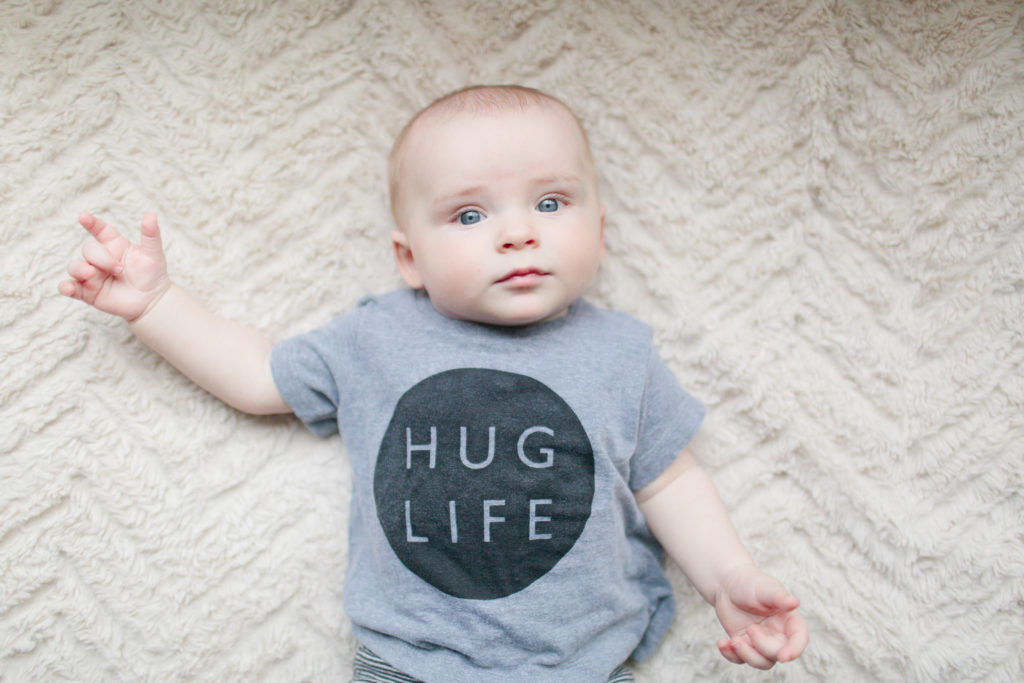 The hardest thing we've gone through in his first 6 months was having him get sick with croup.  He was around 4 1/2 months and we had to take him to the ER!  It was pretty scary but he is doing much better now.  Other than that, it's been pretty smooth sailing!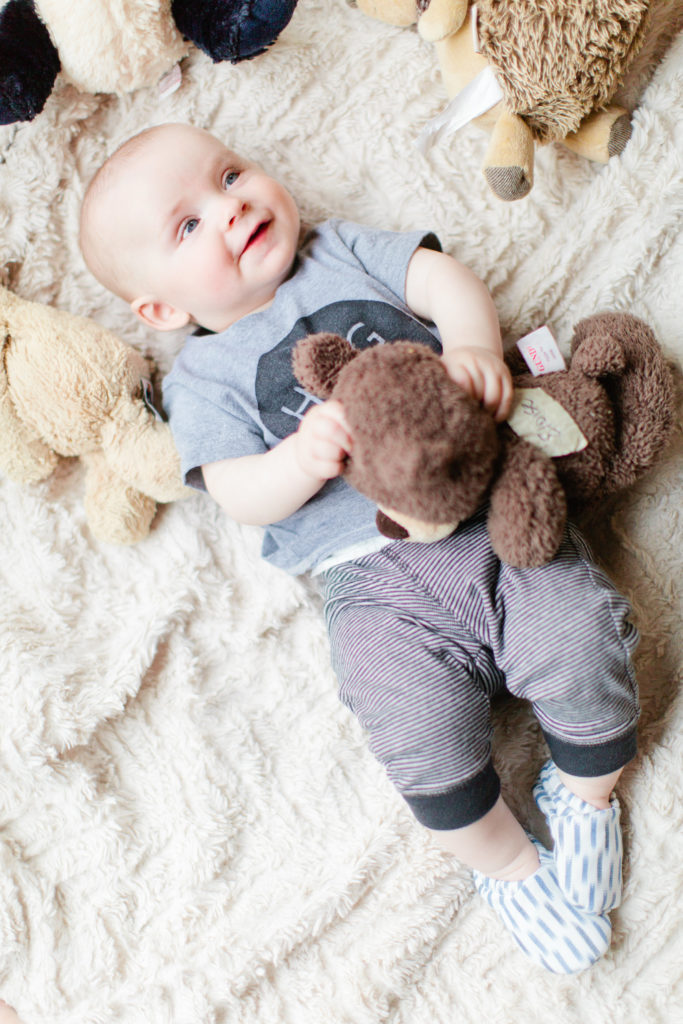 I'm excited for him to keep growing and changing, but also sentimental and not wanting to rush it.  This could be my last baby!  We aren't quite 100% sure on that yet, but you never know!
xx
Jacquelyn
Henry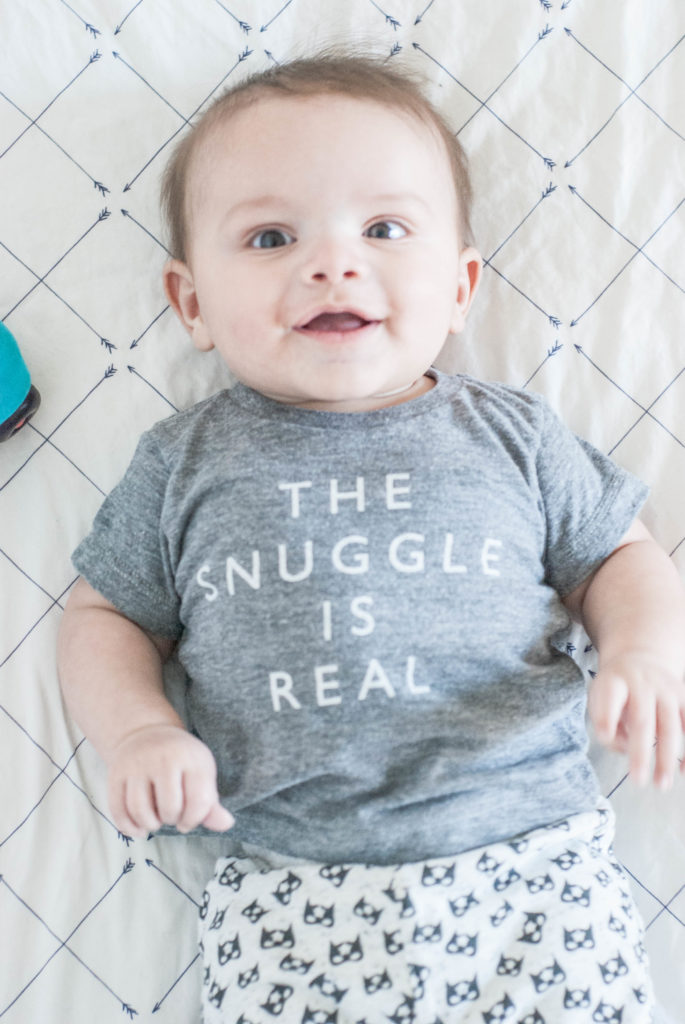 Since my Henry boy is my last babe, I know how fast this time files, it did with Edie and even faster with Isla.  I mean it whizes by…With this one I'm crazy busy but I have to take time to stop and smell his roses.  He is different because he's my boy and yes mama's it's different when you have a boy, I can't put my finger on it but it's pretty special.  My husband teases me and tells me I have a favorite. I can see how he could think that, but it's not true.  All my kids are my favorite, they are all so special in their own quirky ways, but anyway back to the boy of the hour…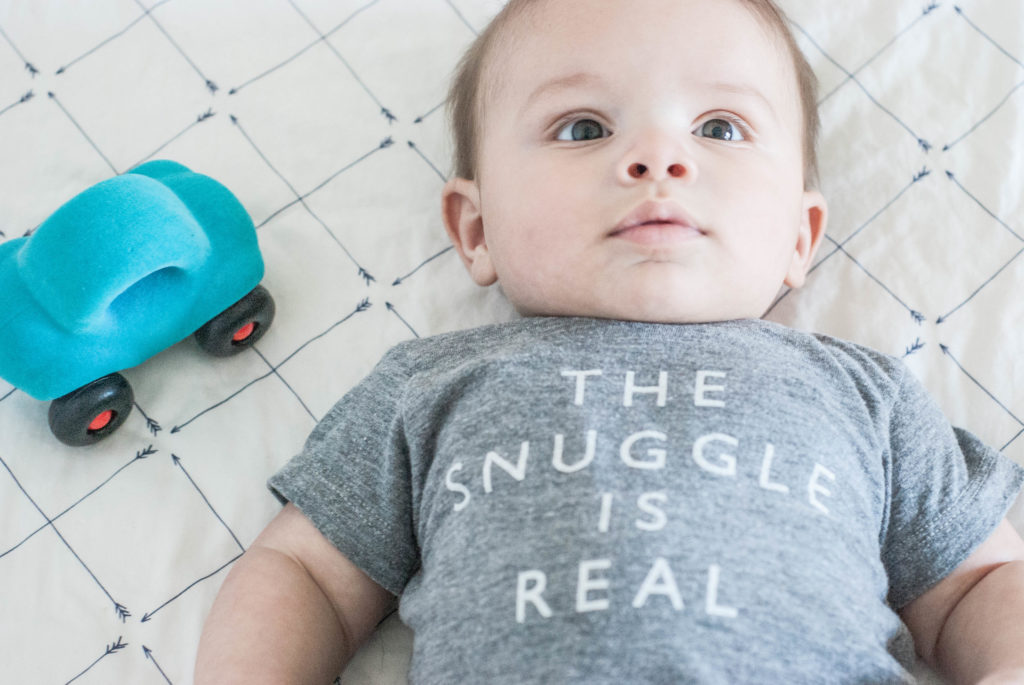 He's half a year now and a bruiser, he's really living up to the name Hank the tank! He's a big boy and working hard to sit up, grab anything in sight and he's always hungry!!  He's had the sweetest disposition since he was born and that still holds true, he loves when his big sisters stop and play with him, nothing makes him happier.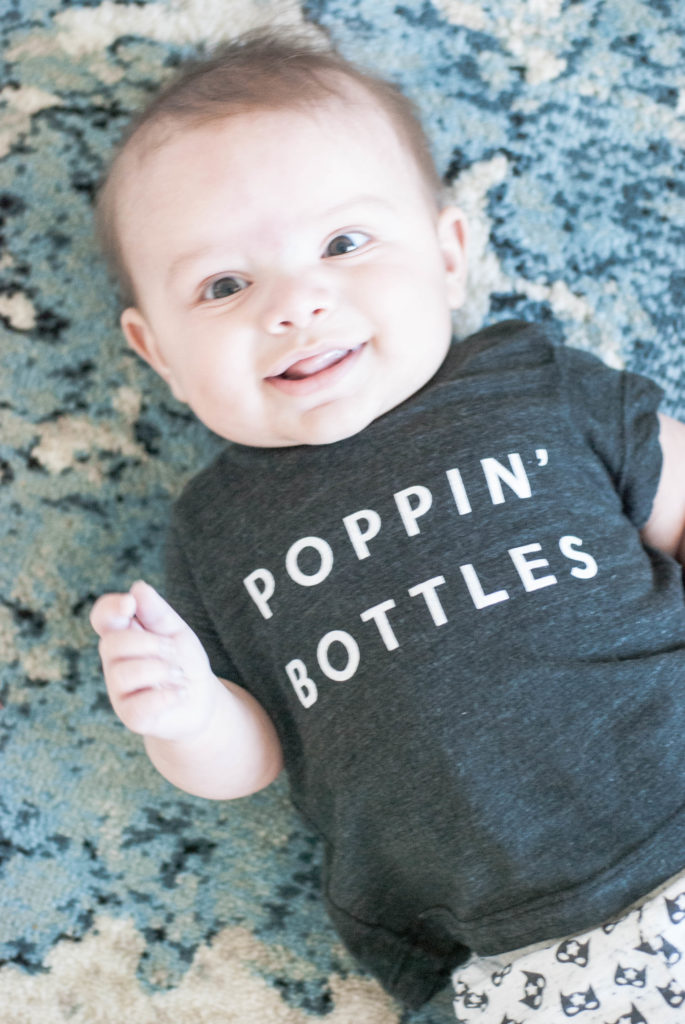 These days I'm noticing how different baby boys are than baby girls.  Henry is so rough and gruff when he plays, talks, even down to his manly little cry haha! My girls were more gentle I guess….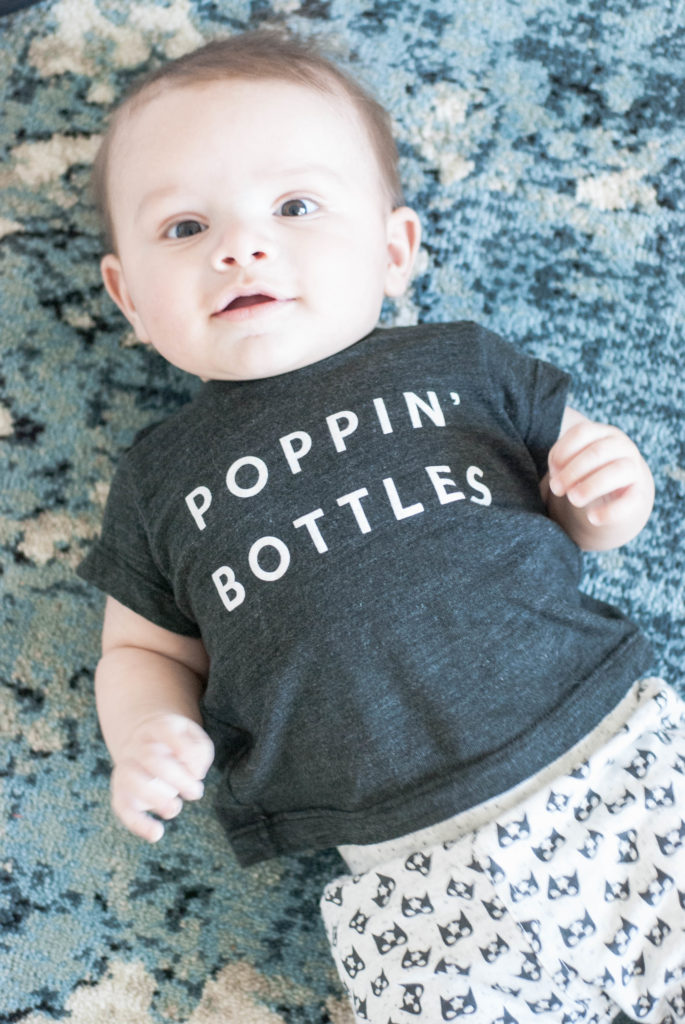 I'm enjoying his age so much, I want him to stay a little baby holding on to the months that turn into years….although It would be nice if he slept through the night, haha.  Since I'm definitely not having any more babies because we are beyond busy in this house, there is something inside of me that is sad that he is my last…must be the crazy mama in me, who knows why I get that feeling?? I can only attribute it to how fast this time goes by!!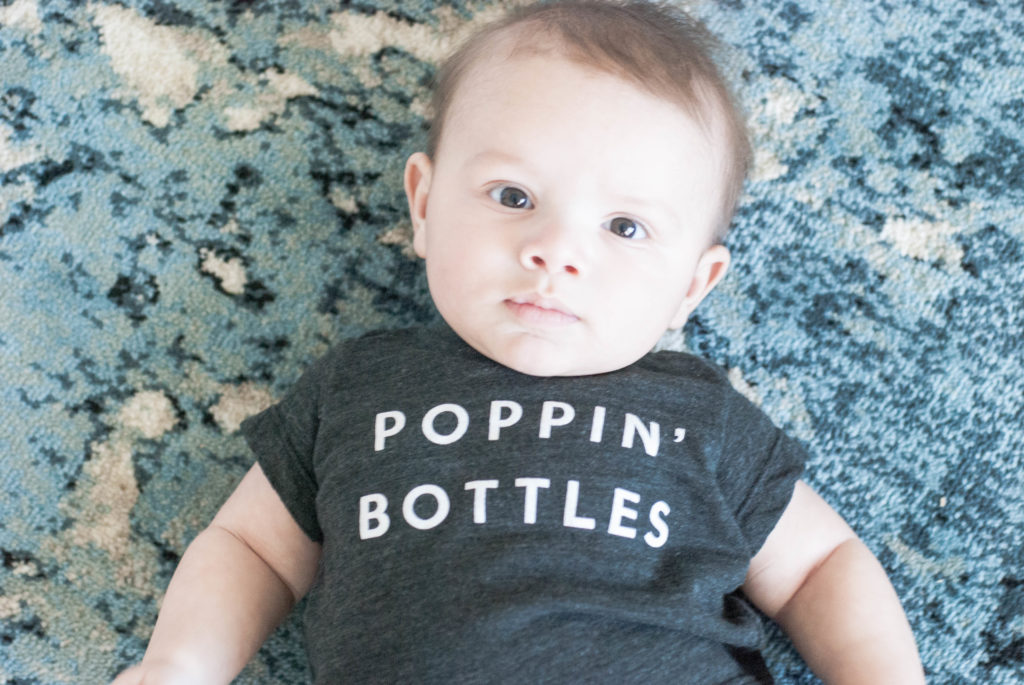 Love you Henry Grant…Stop growing!!
Xx Leah