Any mother with a daughter could probably tell you that their little one's wardrobe is 10 times better then their own. I know that is the case for myself and Leah. Not only is it fun to pick out clothes for them, but they are just so darn cute these days. They really are mini version of something you would buy. A WHOLE LOT different then what we had growing up, right?!? My daughter Dylan's closet has me wishing I could fit into her size. Jealous party of 1. I started to become a little more picky with what she wears now that she has to wear a uniform. Getting dressed in non-uniform clothes is so fun for her now. She will run to her closet and have us together pick out her outfit for the day, down to the necklace and purse choice. Dylan style is a very free spirited boho look, and she adores it! She loves wearing white dresses…thats my girl! My go to place for her look is Zara. I can always find a romper or dress that will be right at home in her closet. I think like most moms, you are always on the look out for new fun brands.
 Instagram has become one of our sources now for finding gems for our little girls. Leah and I have quite the obsession with that. We love to tag each other when we find that perfect look for our little ones.  A few months back, I did just that. I found Harlow Jade doing my usual Instagram peeking :) We both fell in love with their feed. It is the perfect free spirited boho look for your little girl. Leah and I had to get our hands on some of their spring line for our little beijinhos. They have sizes that range from baby to young girl, which I love! They have a women's line as well that is so good! They have a couple different tunics and overalls that you can match with your little one. Check out the Mama and Babe sets here. So cute! Might have to get our hands on those matching denim overalls. Gah!
Photos by Yasmin Sarai and Megan Welker
Cue in our little beijinhos models….
Lets start with cutest sisters around!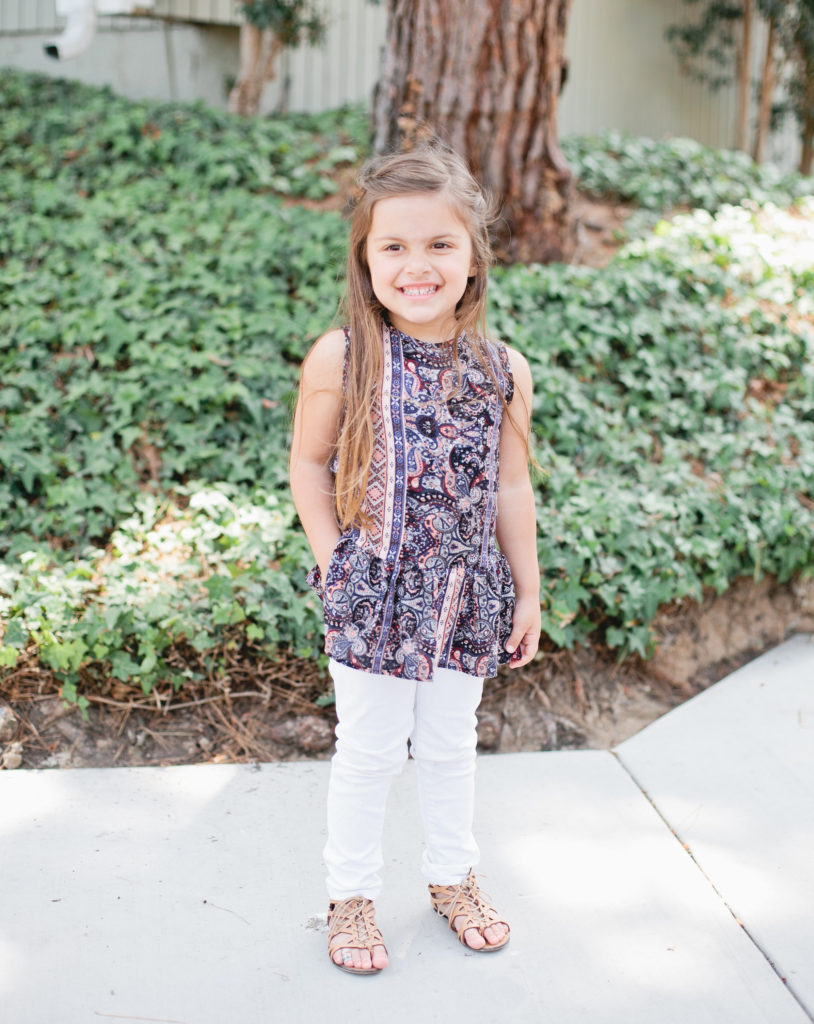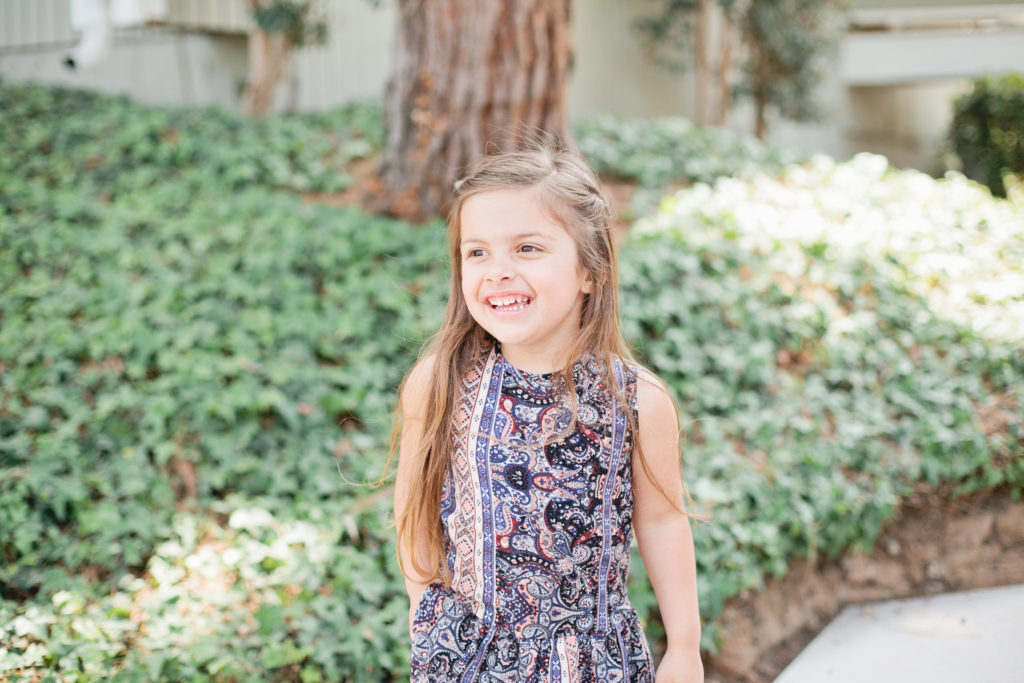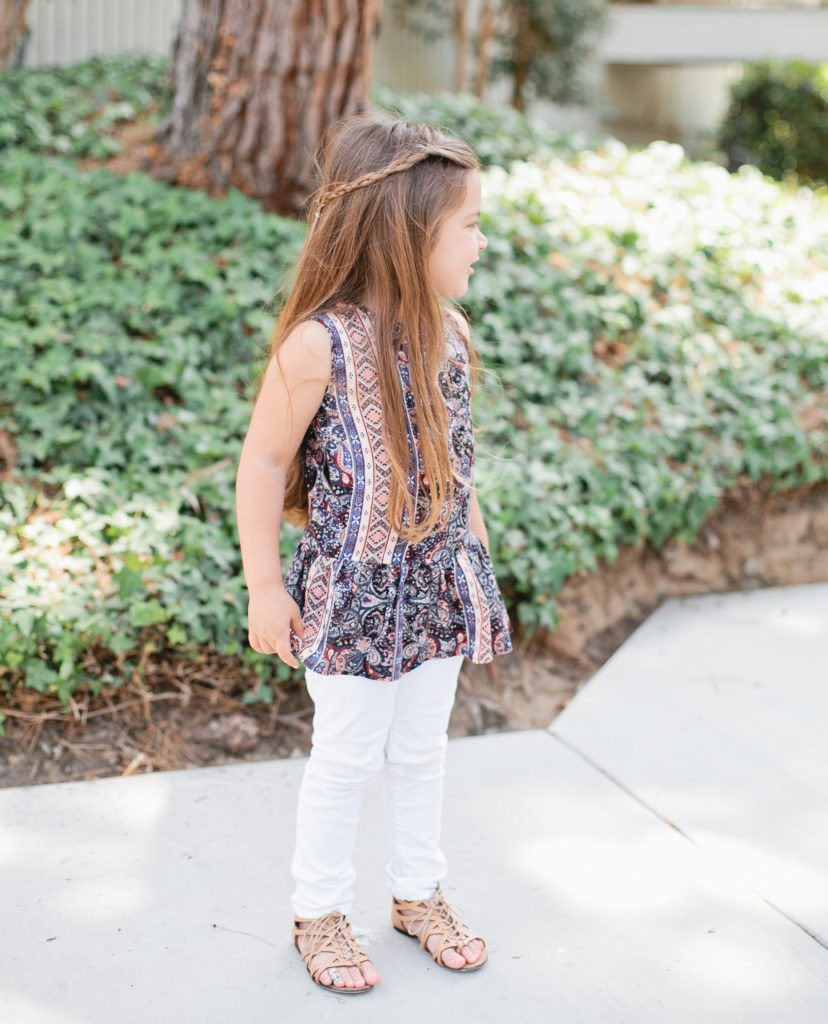 Edie is wearing the Skyler printed tunic with ruffle hem and a pair of white denim leggings and her gladiators. Essential items of pulling off that boho look for your little one have a pair of some nude gladiators and some white and denim leggings in her closet. Side braid pulls it all together.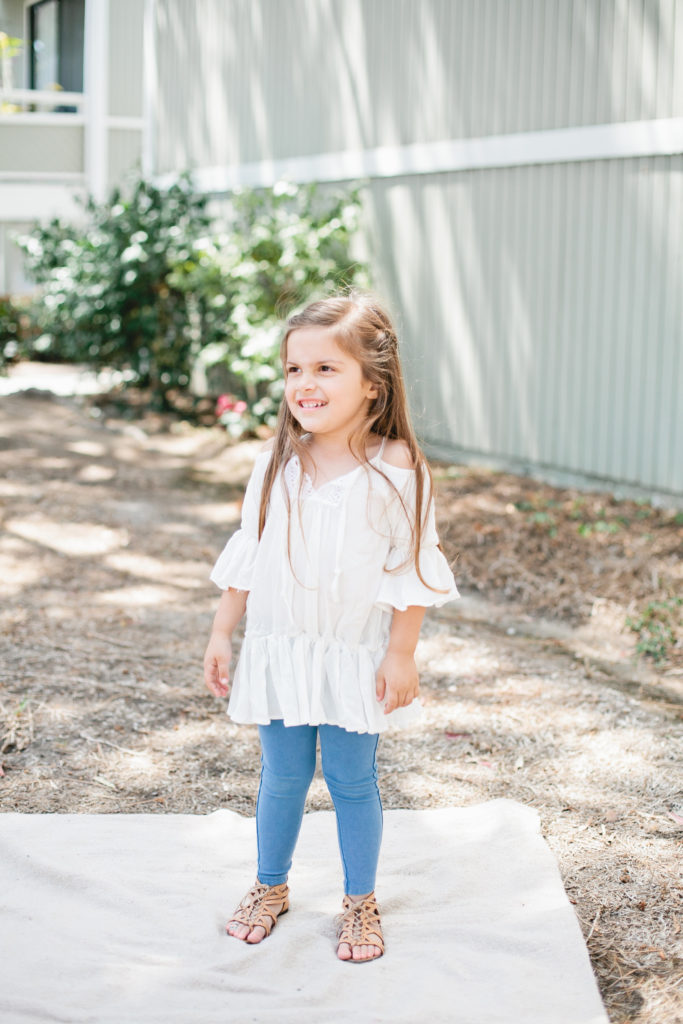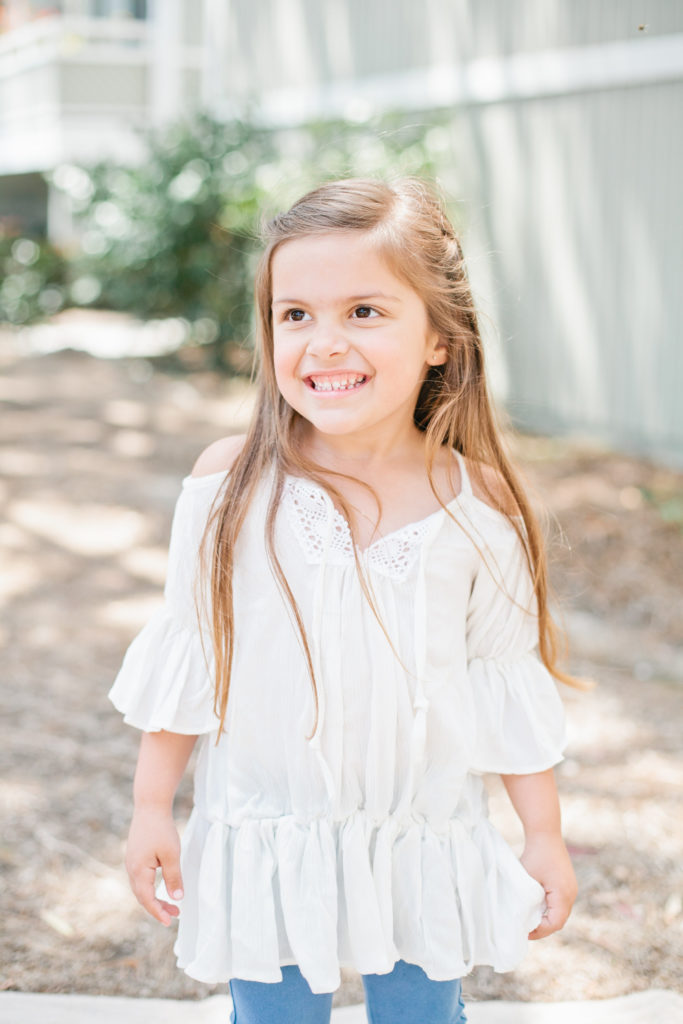 Edie is also wearing the Karen white gauze tunic and pair of her denim leggings. I think this is a perfect staple shirt to have! Mix this with all types of leggings and mix around your choices of footwear. You can also lose the leggings and wear as a mini dress or swim cover up! 3 ways to wear is always a winner!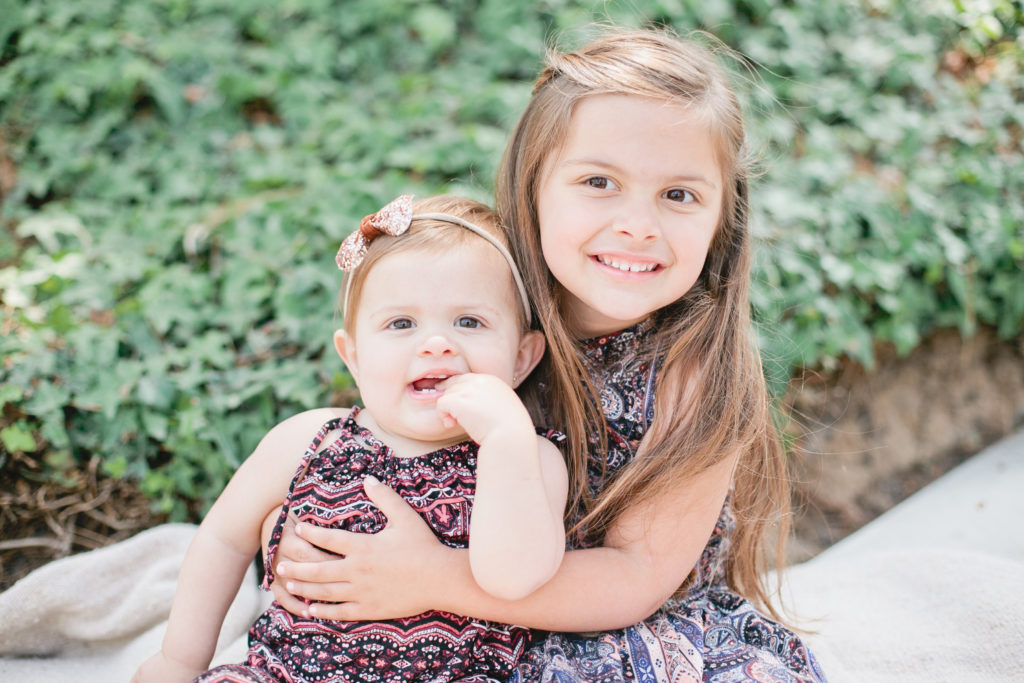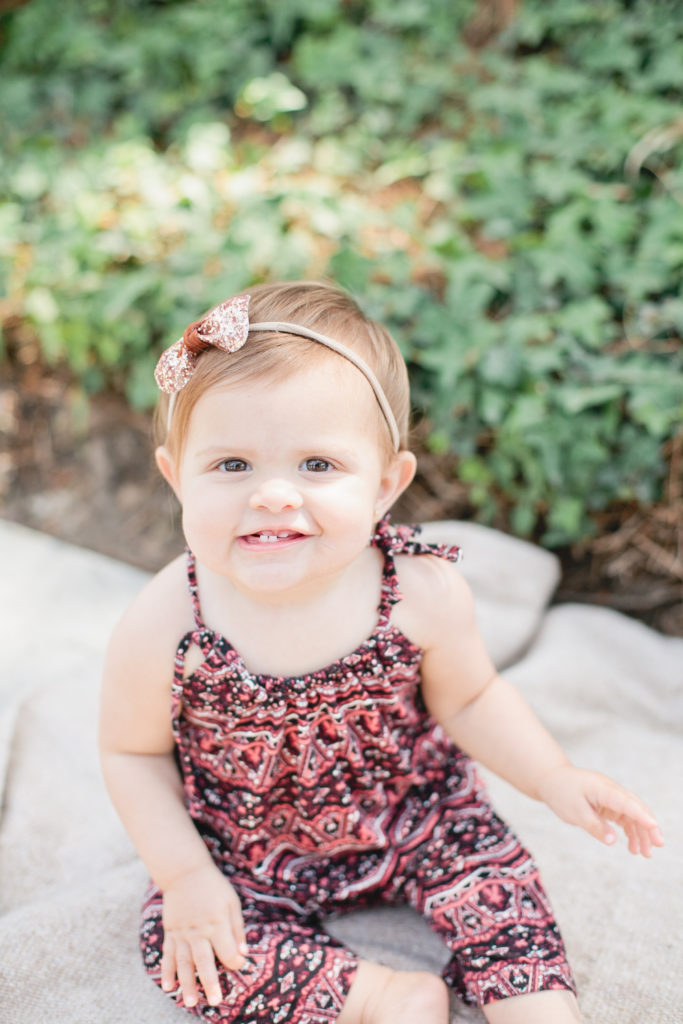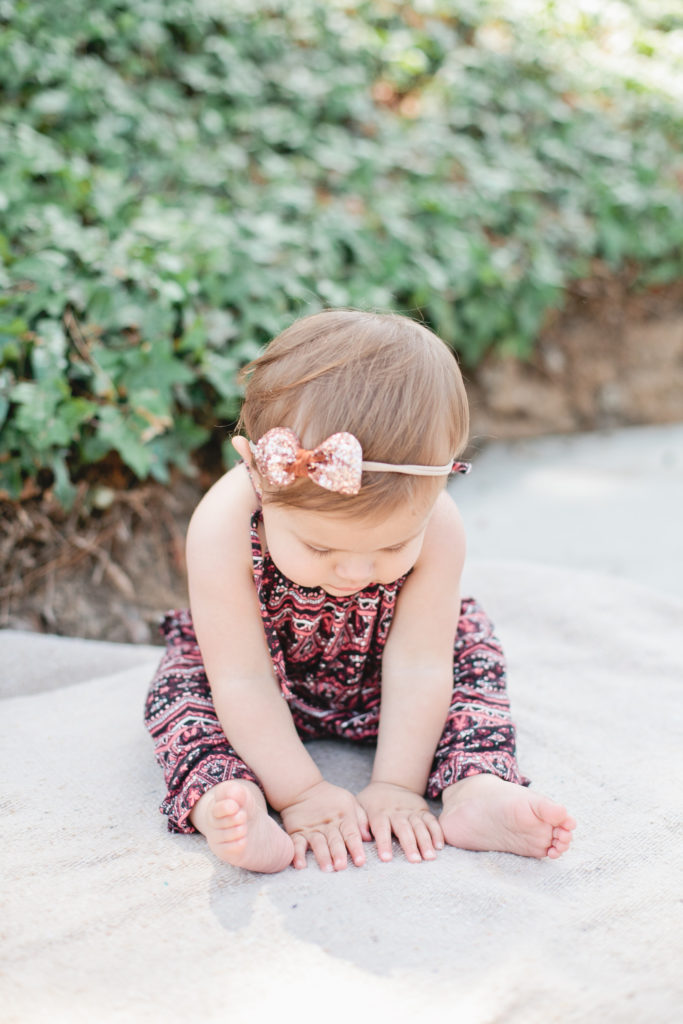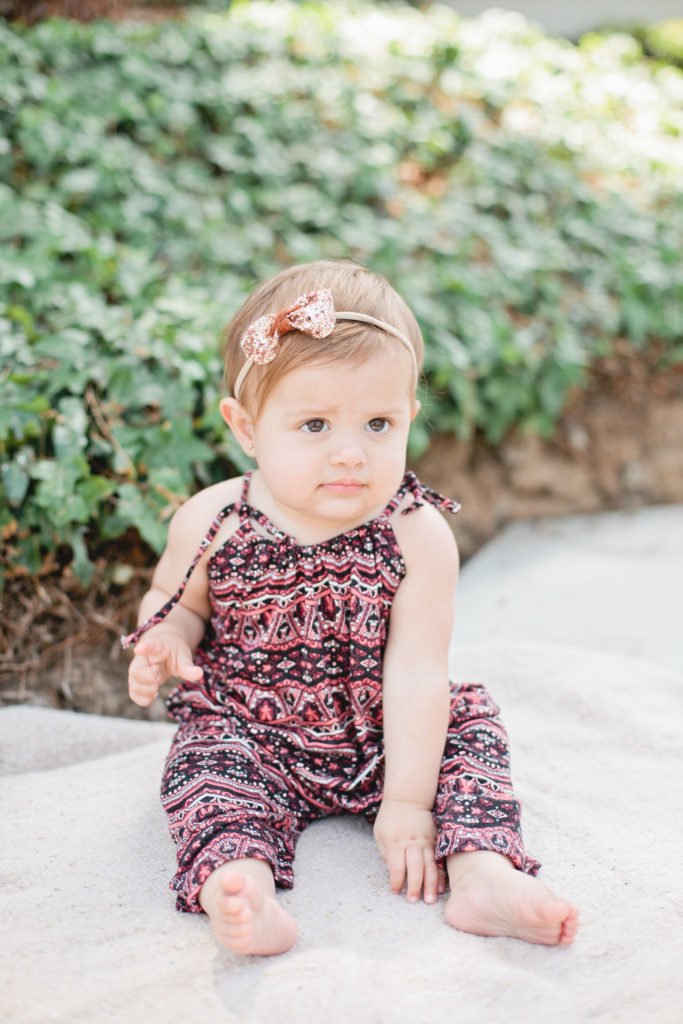 Miss Isla is on high demand these days for her modeling! Can you blame her, look at those eyes! Our little boho lady is wearing one of their rompers, sadly this one is sold out. They have the Rosy Playsuit that is just as cute for your little one! Add a cute textured headband and you have yourself one cute boho bebe.  Their baby rompers are super soft and comfy for your little one to move and shake in. Isla is also sporting their Grayden Knit Jumper. We love the contrast material on the rims of the jumper.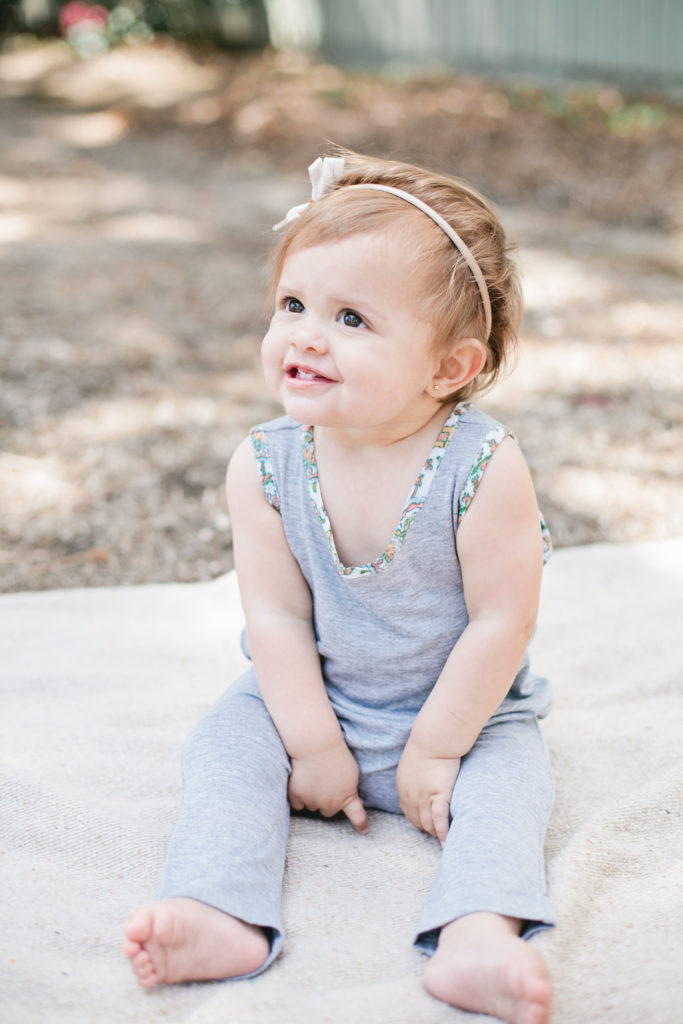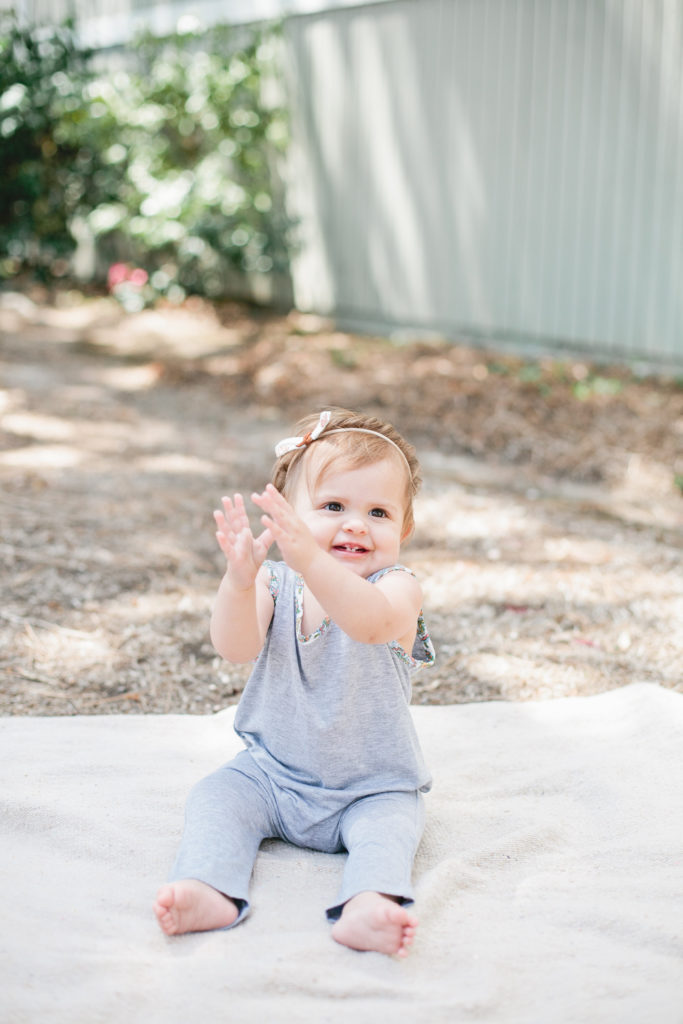 Yay! for being so cute!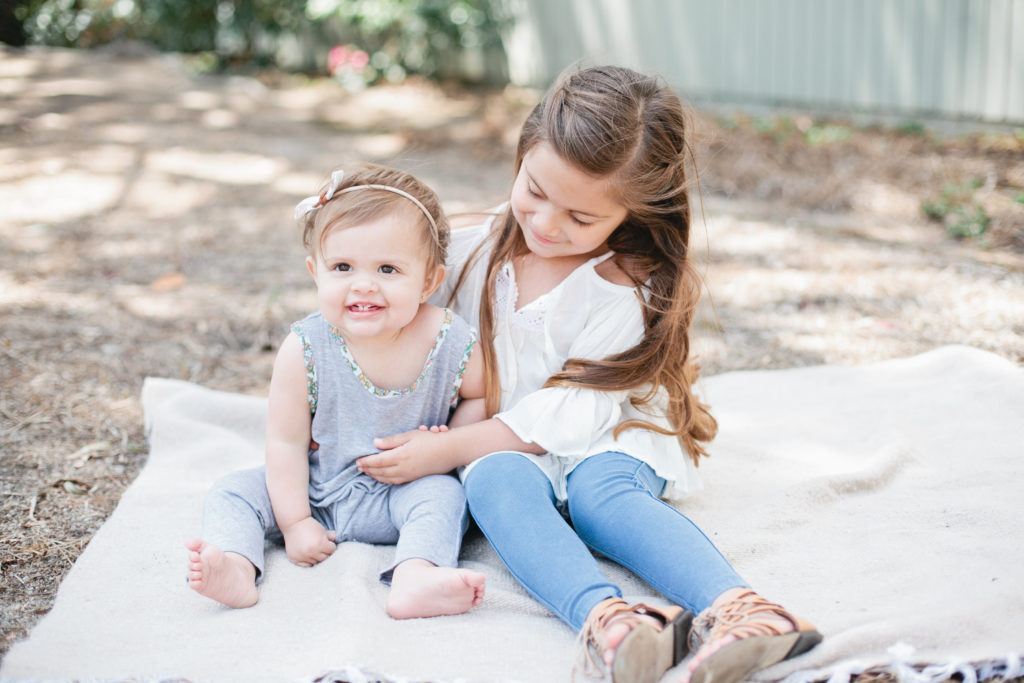 Our last model is very serious about her job. This little one styled her self with no help from me. Yes, yes I know… I'm in trouble! She is already taking my jewelry to wear. Dylan is wearing the Abigail Paisley Playsuit accessorized to perfection of course with necklace, purse, and her mommy's shades (she couldn't find hers, and it was a must that she has some sunnies)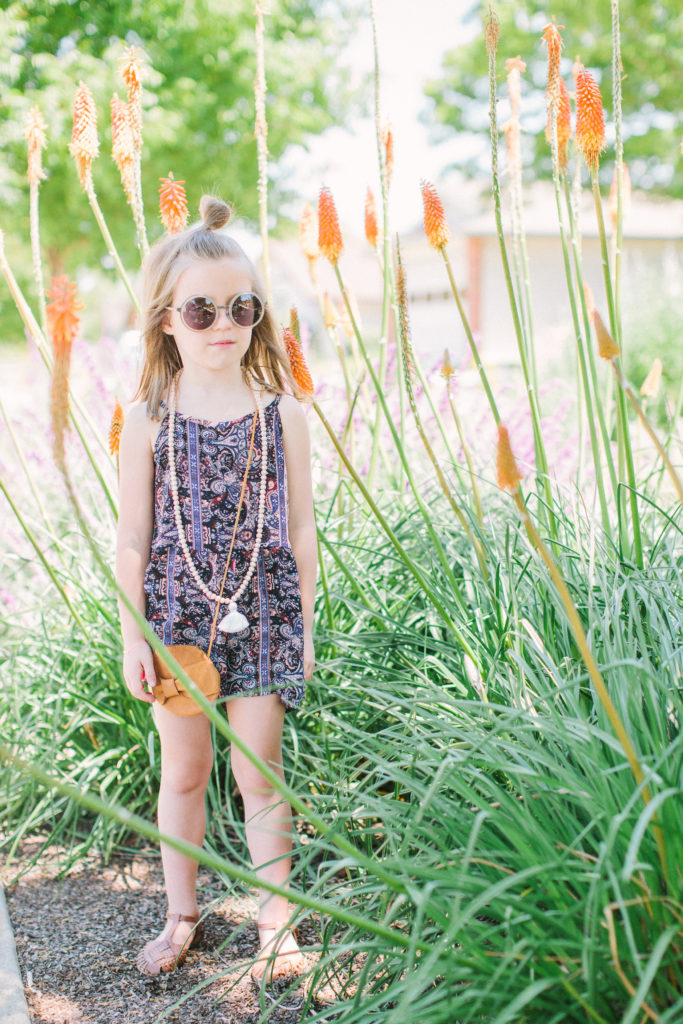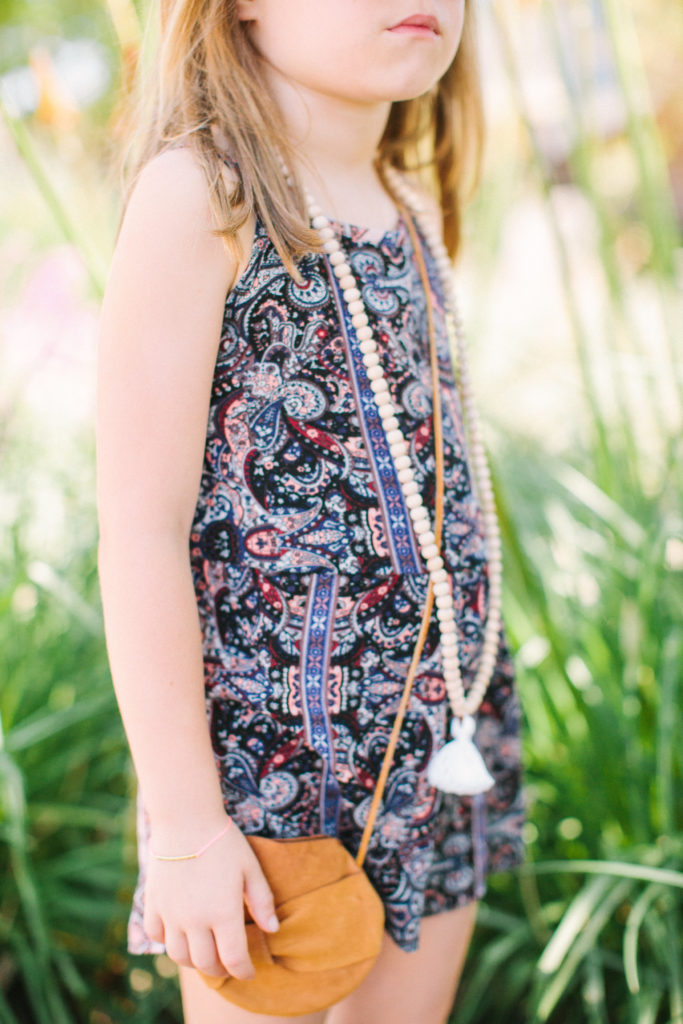 This romper is great for summer! Chilly nights add a denim jacket or even a long cardigan. Switch sandals to some booties and you are set to go from day to night.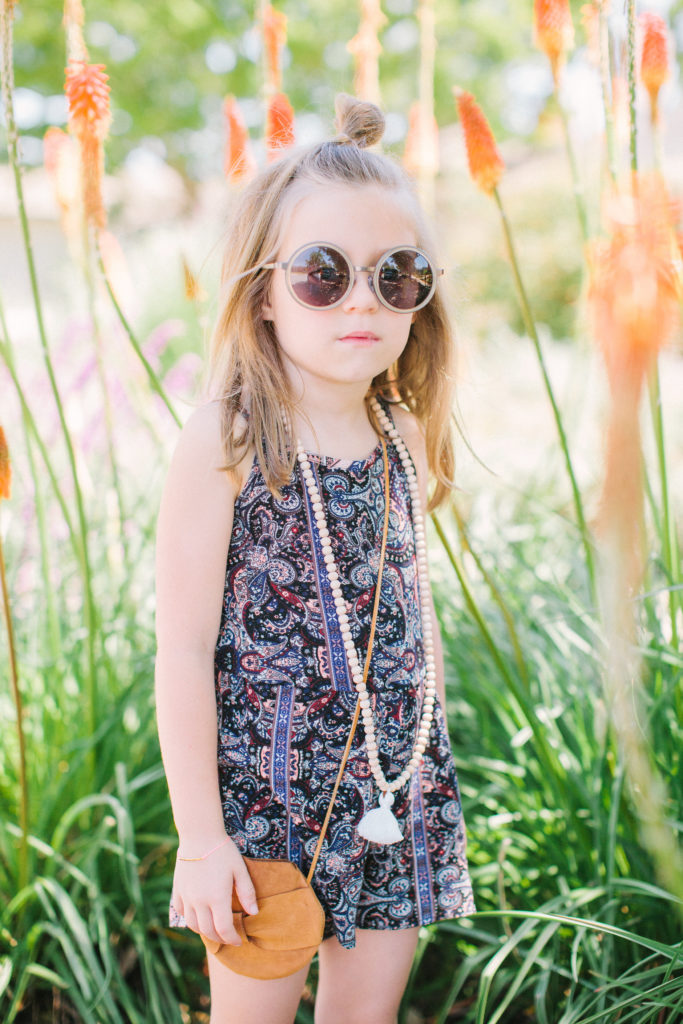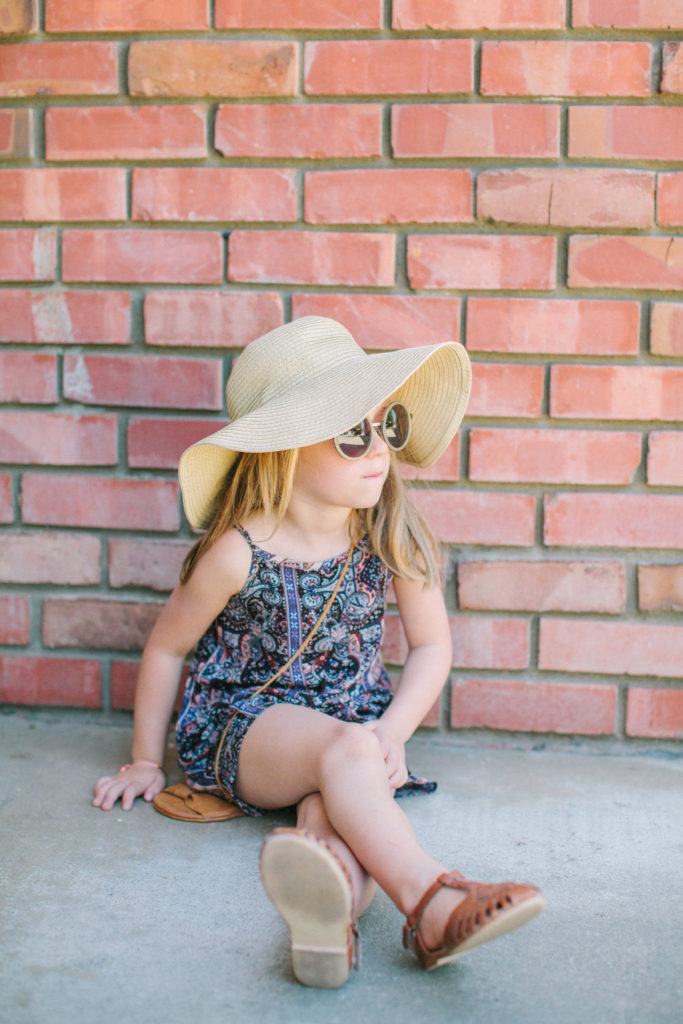 Adding a cute summer hat for those sunny days!
There you have it! The cutest boho line for little girls and yourself! Check out all of Harlow Jade's collection here.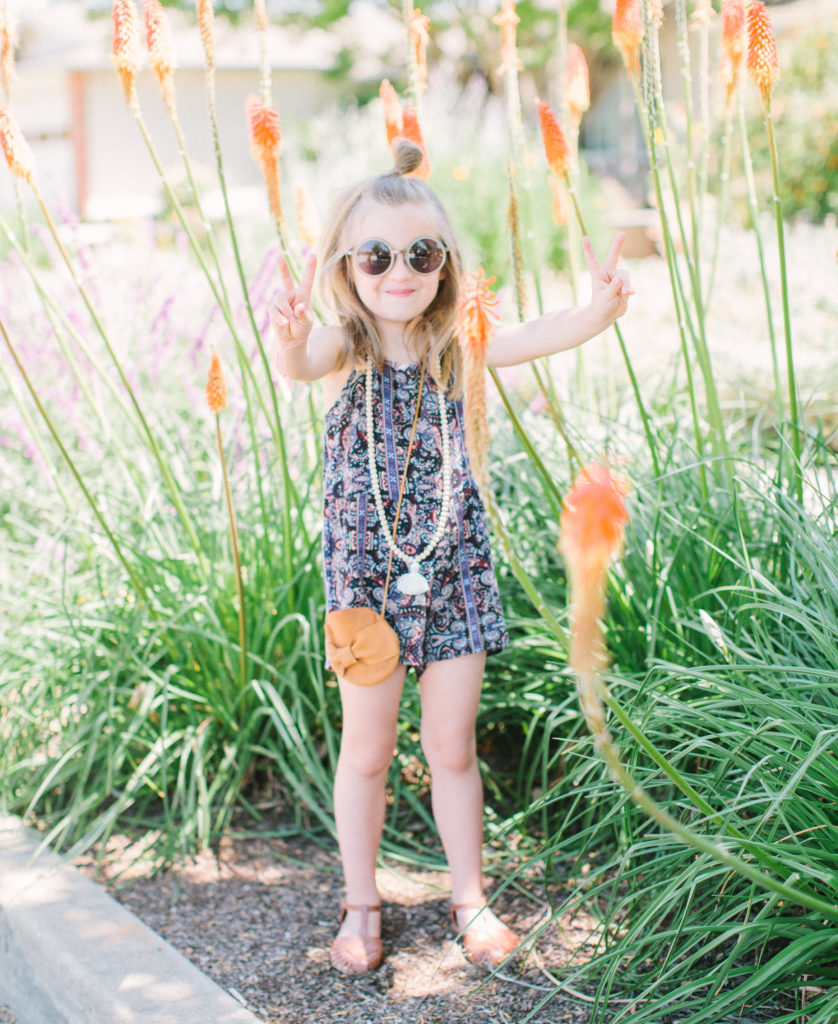 Happy Friday!
xx
Abby