I wouldn't say I was a practicing camper growing up. I maybe went a couple of times. My parents use to go when I was in high school, and at the time I was just way too cool for school to hang out with them. I know shame on me. So when we went glamping this past spring, there was no going back. Not that I wouldn't do the whole sleeping bag in a tent in the middle of the woods deal, but why would you when you can sleep in an updated rad air stream or tent where everything is provided for you? I'm a glamper! Being a glamper, you still need to bring some essential key items for a successful trip. Here some of my must haves! Be sure to see more of my favorites below as well.
Be sure to see more of my favorites below…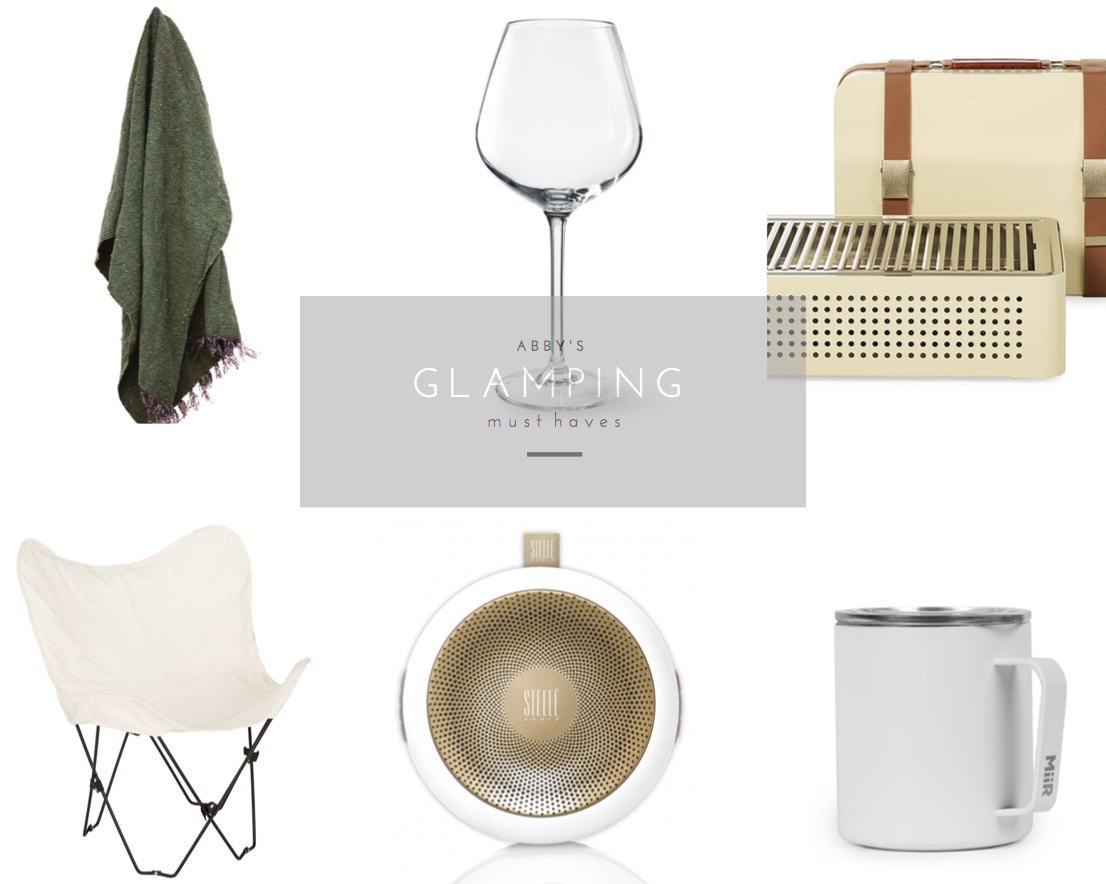 blanket | outdoor wine glass | portable grill | chair | speaker | mug
The items above are some of my must haves. They are pretty much the necessities for a successful camping trip… wine, food, and music. See more of my picks by shopping below! You have to check out the cool brass lantern; it's a goodie! Now, you are set for your next camping/glamping adventure!

xx
Abby
SaveSave