Can you believe it's the last day of July?! Well I couldn't end the month without doing a spotlight on one of our wedding vendor friends! This month's is another great one in Erica Beukelman, owner of 10.11 Makeup. I met Erica for the first time when she did my makeup for a maternity session through The Fox and the Sparrow Sessions. Right away she felt like a friend and I could sense how genuine she is within a few minutes of being around her.
Erica is extremely talented, honest and makes you feel at ease being around her, all things you want from your hair and makeup artist. She is one of the first people we recommend to our brides for this reason. She also has the best puns known to man, you literally can't leave her presence without laughing your butt off. I admire so many things about this woman including her drive in her business, her friendships and of course how she is as a mom. Keep scrolling to learn more about this talented lady in our Q&A and to see her beautiful work!
I am a wifey to my hot baby daddy, and a mamma of three boys. If you were to describe me based on the most common things people tag me in it would be : whales, puns and hallmark movies. I think that really sums it up. I have an admittedly weird obsession with humpback whales. If I wasn't doing hair and makeup, I would 100% be doing something where I could make puns for a living, like naming nail polish? And I start listening to Christmas music and looking for Hallmark holiday movies starting in about May of each year. I live for bad tv and movies that were made for 14 year old girls. I love rosé out of a can and chips and salsa. I'm kind of a homebody, and love lazy days and spending time with friends and family. I also love to travel and explore, and I could probably write a book on how to eat your way through the coast of California and Hawaii.
I have always wanted to be a hairstylist. Like I lined up my barbies and styled them all, teaching myself to french-braid on a Barbie head. Right out of high school I wanted to go to cosmetology school, but my parents encouraged me to go to college first. So after completing my Masters program, I enrolled in a cosmetology program, and started 10.11 while in school.
I attribute a lot of my success to the amazing relationships I've established and the vendors that refer. I used twitter back when that was a thing (don't tell my husband I said that because he loves the twitter) and I really put myself out their inorder to build my portfolio. I was very particular with who I worked with and began to define my niche in the industry.
We are more known for a natural beauty style, so I intentionally aligned myself with those I thought would have clients that would prefer that look. I don't advertise, so all of our business comes from word of mouth and referrals from those relationships with vendors. It's been pretty incredible to see the growth and evolvement of my company and team. I'm extremely particular with my Artists and have been so thankful to have such a professional and talented group of girls.
Honestly, I think it goes for any of our clients (bridal or not), I love helping them recognize their beauty. Watching a client feel comfortable in their own skin, not needing to look like someone else, but seeing their natural features highlighted and brought out, is a beautiful thing. I love the emotion in weddings, the excitement, and it's special getting to be a part of one of the biggest moments of their lives. Sometimes I get back in my car after a wedding and I'm a little emotional because it's over and that client feels more like a friend.
I also think that because the majority of our clients come as referrals they trust us to do what we do. Plus I'm kind of a crazy person when it comes to being on time, so I think they really appreciate that as well, and it's fun for us to get to enjoy the day with them.
Hire a professional, this is an investment in your wedding. Specifically, hire a professional that specializes in weddings. Skill matters just as much as understanding the importance of timing on a wedding day. Also trust the person you hire and the advice they give. But be honest if you don't care for something, and don't overthink it- what you want matters more than what other people want to tell you you want ;)

Do a trial with the person, make sure they have a contract, and if you're going to be making any changes (hair color, length, etc) plan for that prior to the trial date.

Lastly, be prepared. Have an idea of what you want or don't want for your wedding look, and then allow your artist to create something for you.
At the end of /beginning of each year my hubs and I have a conversation just reflecting on the year prior and then I always say out loud one goal that seems totally crazy that I have for the year to come. One year I said I wanted work on TV, one year it was to be published in a national magazine, and this year it was to have work up on a billboard… every year I have hit that goal.
I think it places a fire inside to say it out loud and it is motivating. I have to talk myself out of doubt and discouragement, but it's almost like saying it out loud resets focus and makes dreams come alive. If you tell yourself you are capable, I think you can achieve anything. I have always loved goal setting, I used to make giant poster-size dream boards haha.
All of them, duh! But really, I love all of the shoots we do. I love the tutorials. But I would say my fave was probably when we did the "If I were to get married now what would I choose" hair and makeup looks for some of my favorite mamas in the industry!
Take care of your skin. Honestly I think when it comes to skin, less is more. I don't understand big nightly routines of using 85 products. I think the less you put on your skin, making sure the products are pure and clean, the better. So I'd say for skin and face: cleansing your skin daily, washing your pillows consistently, and changing out your mascara every month will help keep bacteria away.

For hair, I love hair masks for hydration and clarifying shampoos to get out any buildup. I would say don't overwash color treated hair- invest in some dry shampoo, and use a heat protectant in order to help maintain the integrity of your hair.
Well personally, if I named 5 products that would be my personal makeup bag in its entirety haha.
Mascara, always.
Beauty blender
Rose water spray
Sea salt/ ocean spray
Bonus, lip gloss also from Beauty Counter. Its THE best gloss I have ever tried… and no I dont sell it :)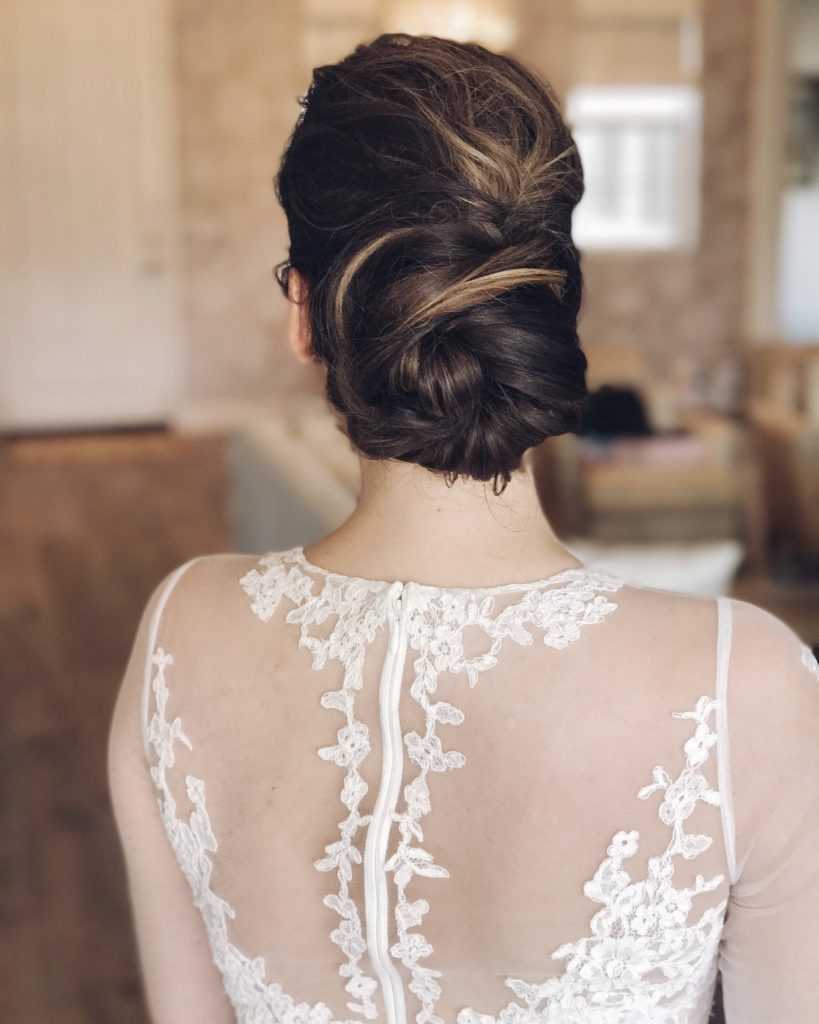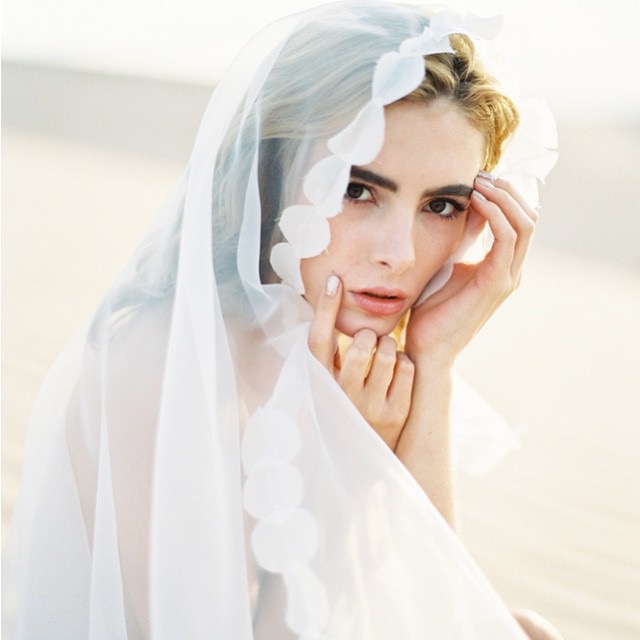 You have made some amazing friendships through this industry, talk to us about that and why they are so important to you…
I have made lifelong friendships in this industry and I am so grateful. I think its so important to have healthy, non-competitive, friendships with others that share in the same passions as you. I love that quote "comparison is the thief of joy", because it's true. It's hard, but it's a major truth bomb. There is so much work to go around, there is no room for cattiness, but always room for celebrating others' successes and victories. Surround yourself with people who can be cheerleaders as well as teachers. So I have a lot of incredible makeup artists/ hair stylists friends that I value so much.
I also think its incredibly important to surround yourself with people who will challenge you and inspire you to become a better person (we always have room for growth). For instance, I know I am a better businesswoman because of some of the women I have surrounded myself with that have strengths I did not. Relationships are a big thing for me, genuinely caring for people on a personal, not just business, level, and I am so grateful for this industry and the lifers I have made :)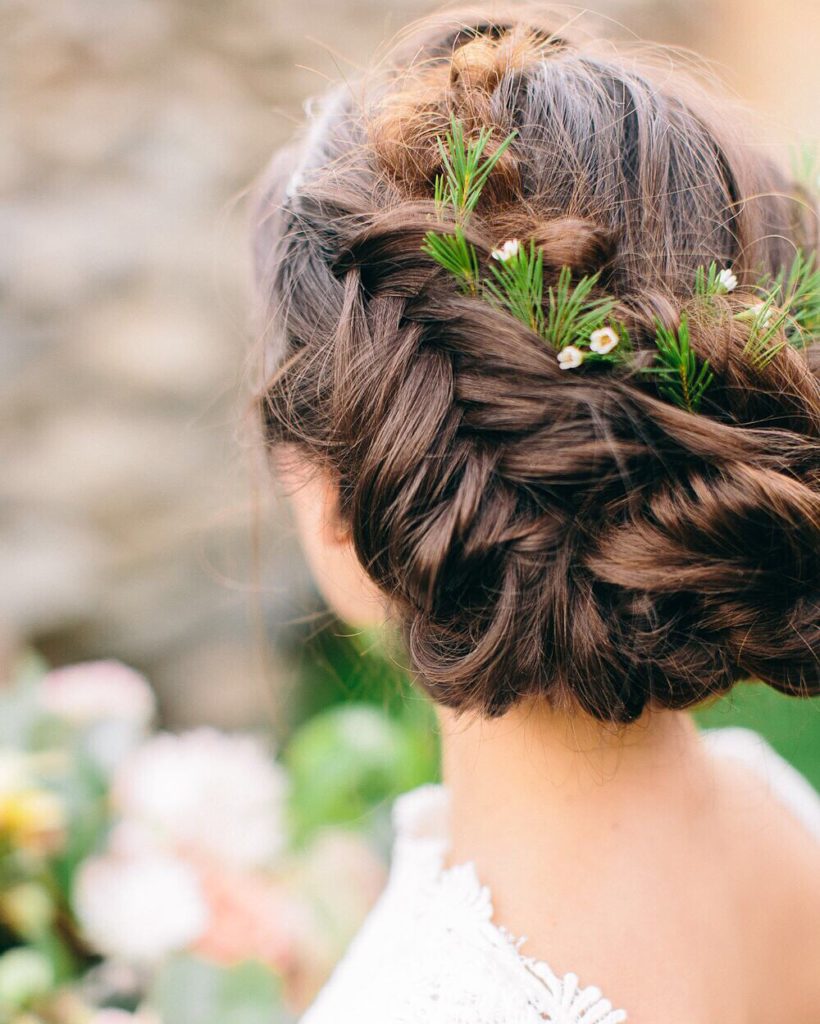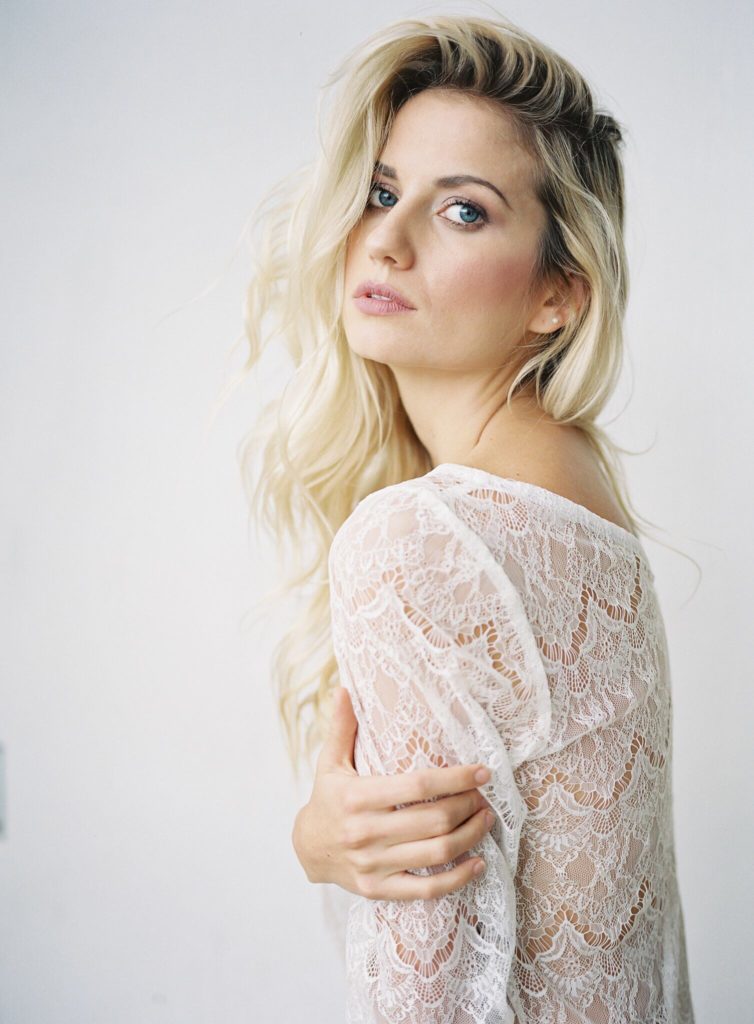 Thank you Erica for being so inspiring and sharing your story with us!
xx
Jacquelyn