We're back!! After taking a little break last week it's time to get down to business! This week we'll be sharing our latest getaway, and it all started with this beautiful home. The Echo Ranch House is owned by our friends Rainy & Oscar who also own Circa Vintage Rentals. We knew their vacation home would be amazing, as is their stylish rental company! So we asked them to team up with us on our next adventure…
Joshua Tree is a beautiful place none of us had in fact ever visited! For this reason it was the perfect opportunity for a getaway… Of course you'll have to wait for all of those details later this week. But until then, you'll just have to read about this hidden bungalow in the dessert. As well as see all of the gorgeous photos by Corrie Lynn Photo.
Keep scrolling to hear more from owners Rainy & Oscar…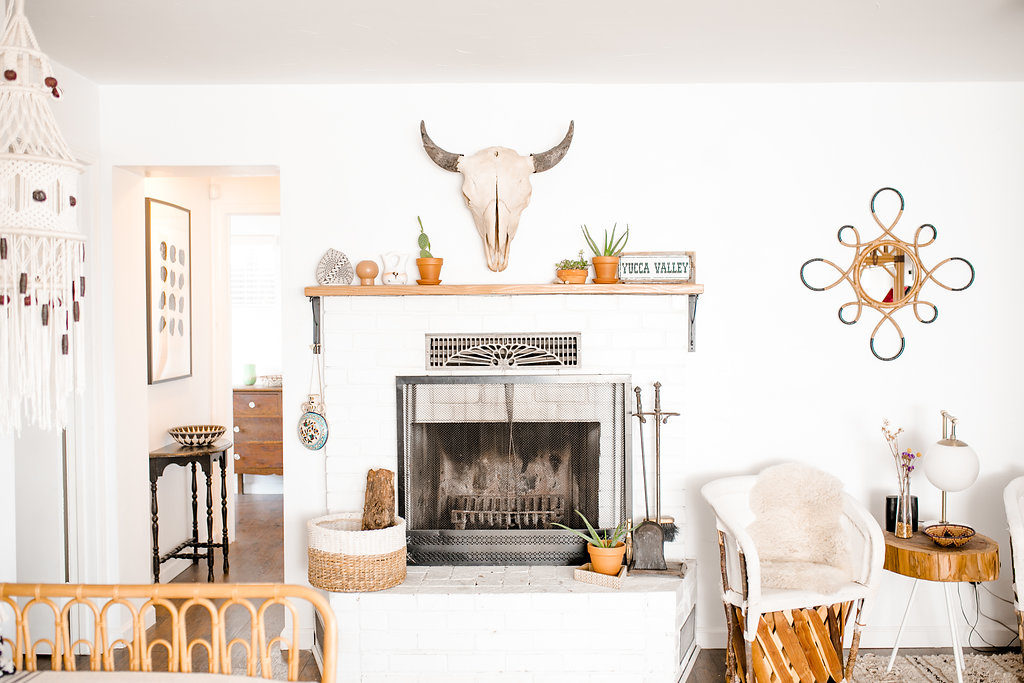 Why did you decided to buy a home in Joshua Tree? Why this home?
The Desert came natural to us, we have loved it for years. After frequent trips, we knew that we wanted a space of our own to retreat.
A sanctuary, where we can be inspired by the land and be lost for a couple of days to reset, away from the city and demands of our time.