We are so excited to share another of our Girl's Day Out features with you today!!  You may remember our first adventure here, and our second over here and a mini one here… We've been to a few of our favorite local spots and today we venture to a spot none of us live near for a little girl's road trip!  Ojai!!!
We all fell in love with this town from the minute we drove in.  It has a small town bohemian feel that we each related to, amazing shopping and a yummy food and cocktail, what's more to love!?  Not only would it be ideal for a girl's weekend, or perhaps a bachelorette, but it would also be an ideal getaway with your honey!  Keep scrolling to see more of our girl's weekend and get ready for the chance to win the MOST amazing giveaway and have a weekend away yourself!!  This can all be seen on Green Wedding Shoes today as well!
Of course we brought our gal Megan Welker along for all the pretty pictures.
We started our trip with some morning coffee in the sun room in our PJ Salvage Jammies, super cozy and a great way to start the day, some girl talk…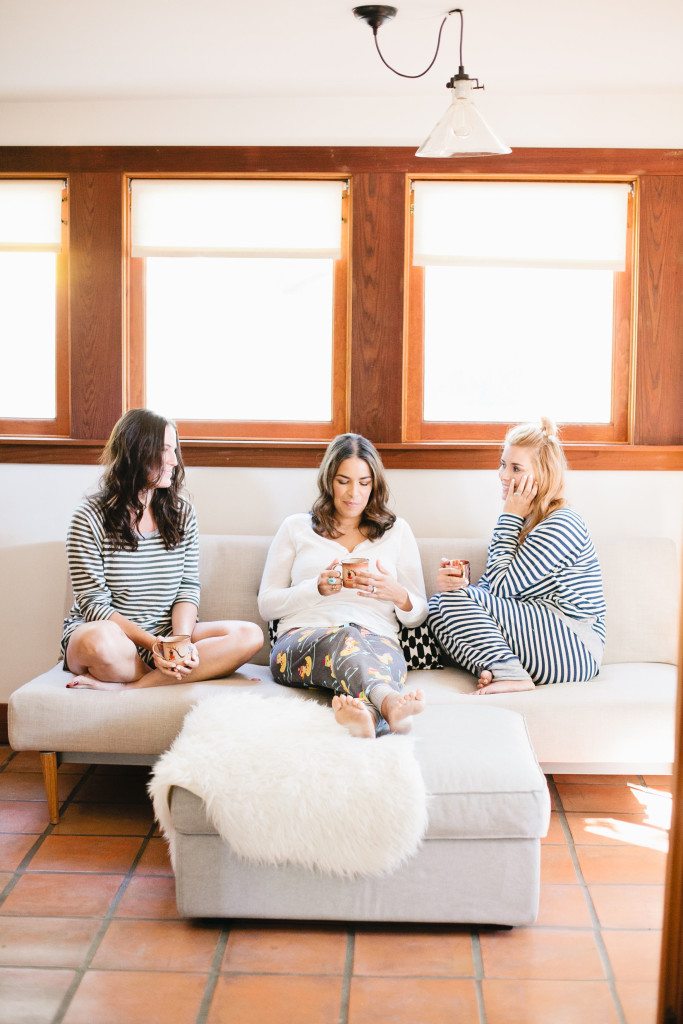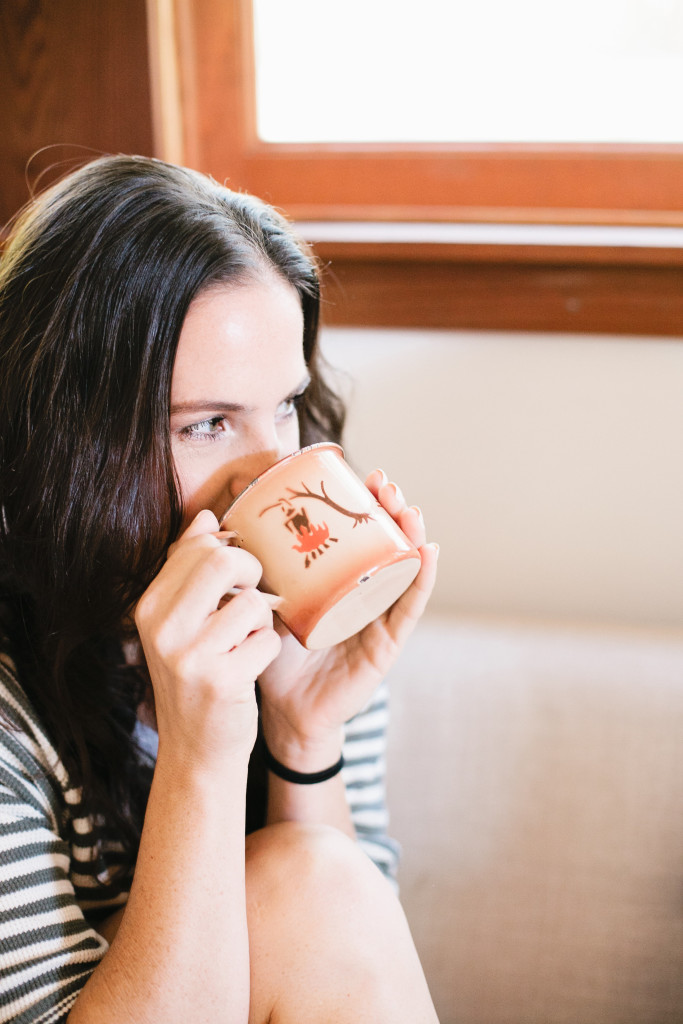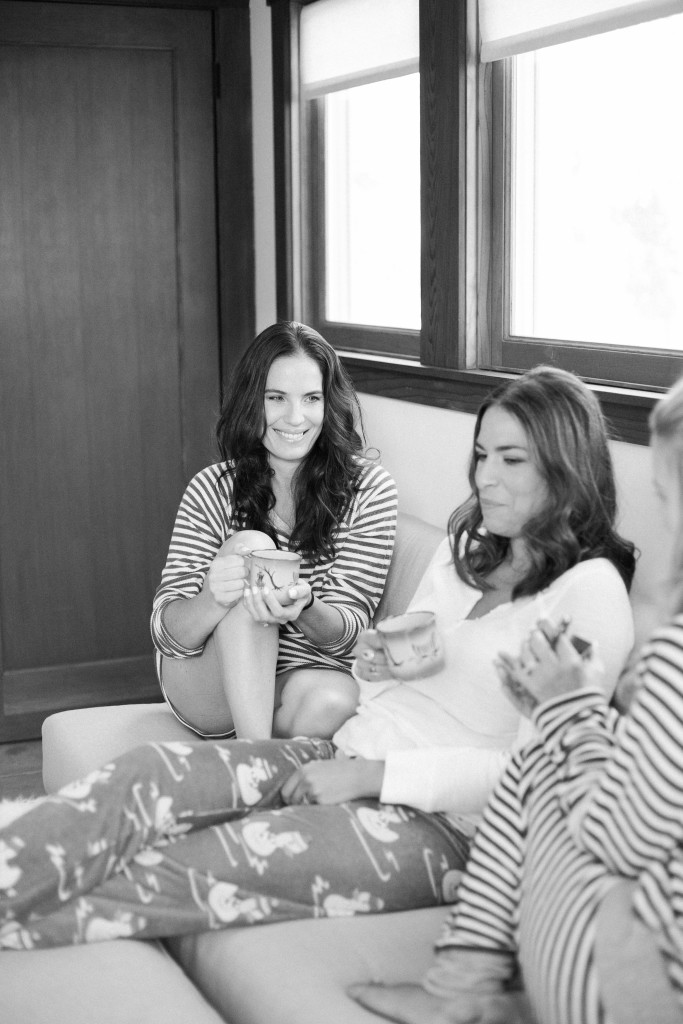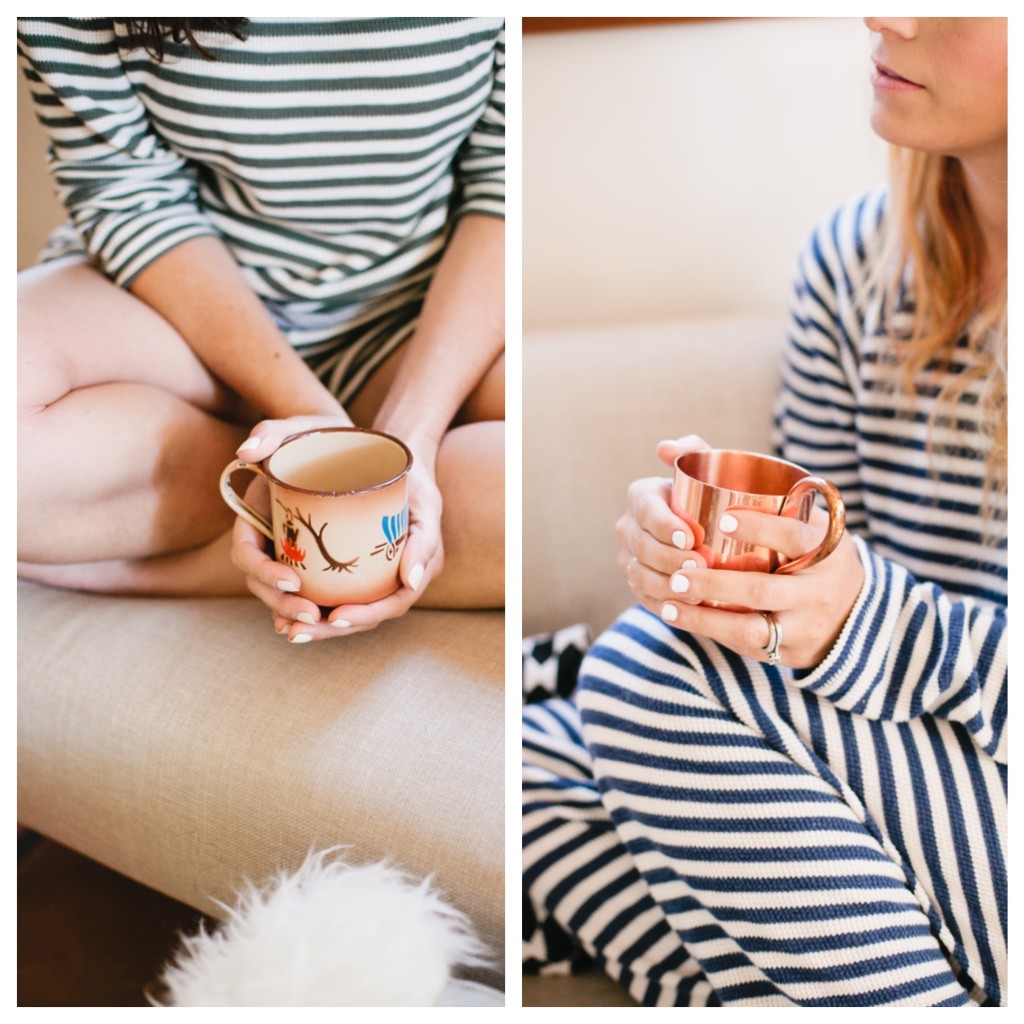 We got ourselves together and into the cutest dresses from Raga LA, sunglasses by Salt Optics jewelry by St. Eve Jewelry and the best leather bags from Pamela V… I mean you've gotta bring it for a weekend away, right!?  Ready to take Ojai by storm we headed to breakfast at an Ojai favorite, Bonnie Lu's for some good traditional breakfast grub.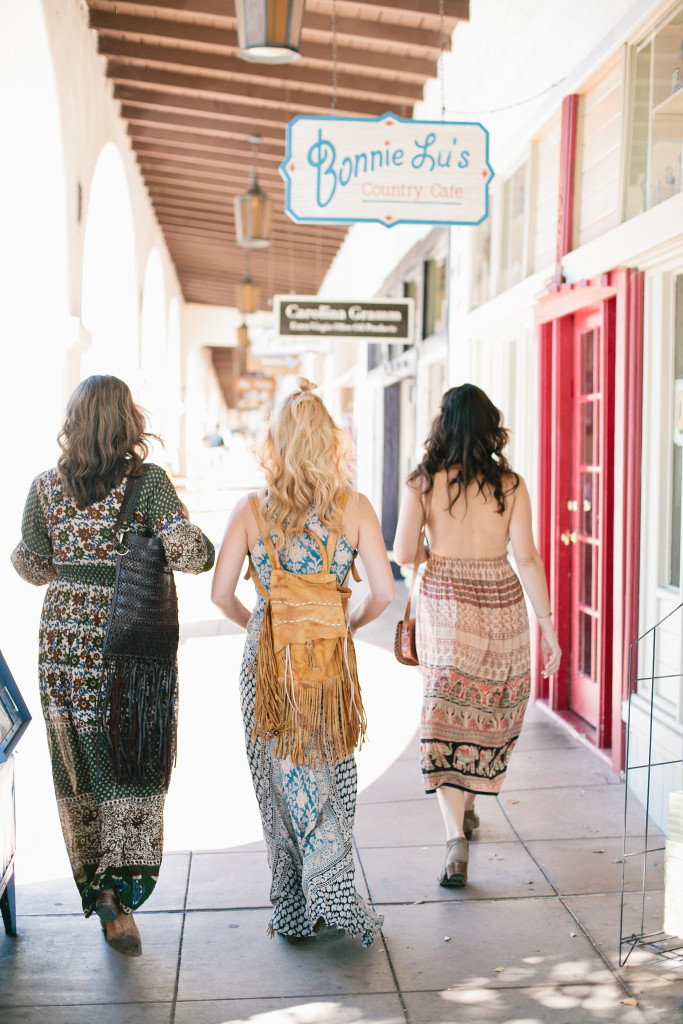 First stop on the shopping tour was Fig, a delightful home and plant store, which are honestly our favorites to go into… They have everything from plants, macrame hangings, paper goods, ceramics, to accessories.  Our hearts were full!!  The store is so well curated, anyone could find something they loved to bring home!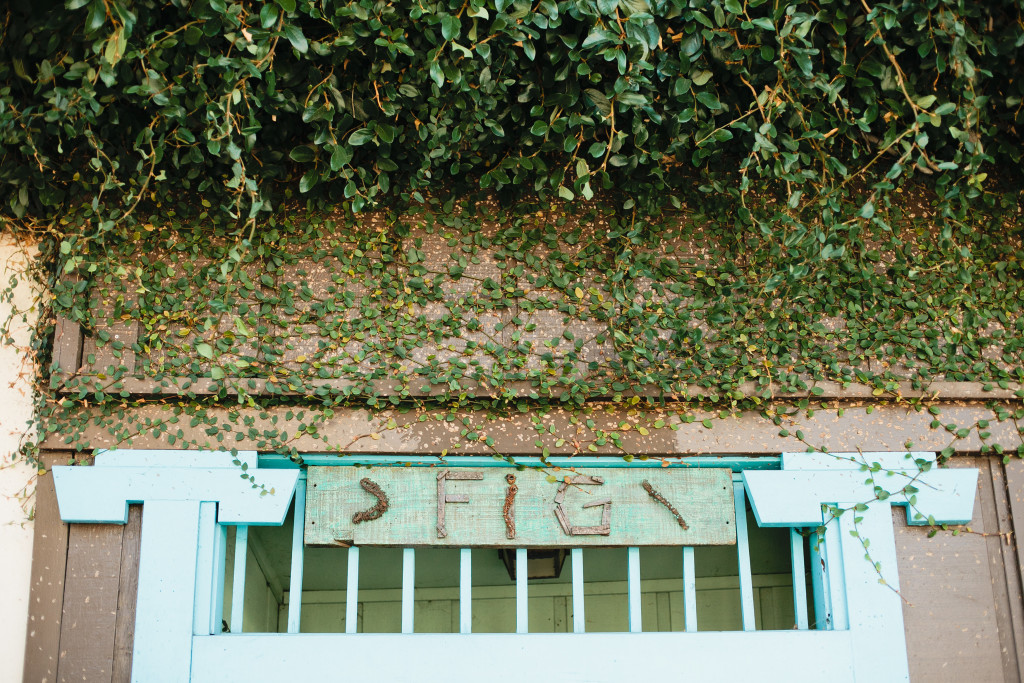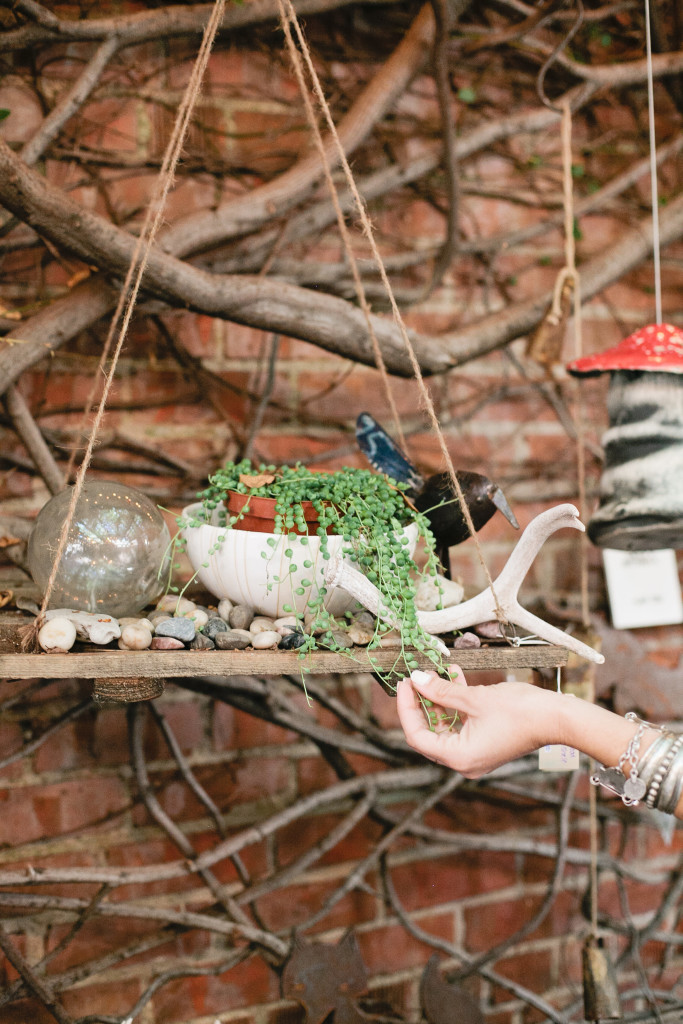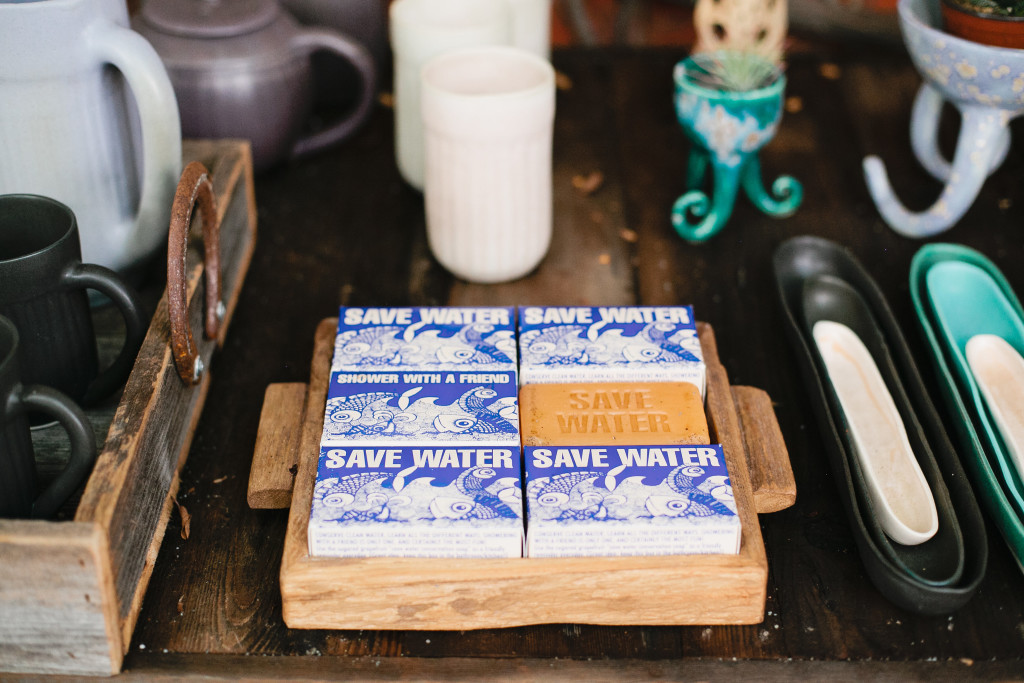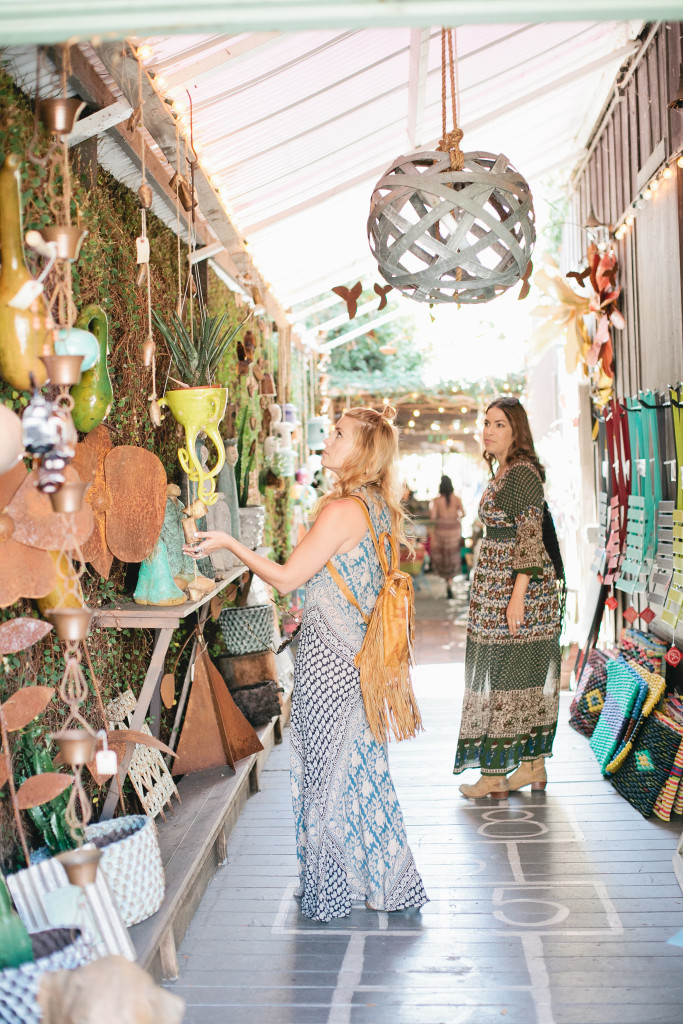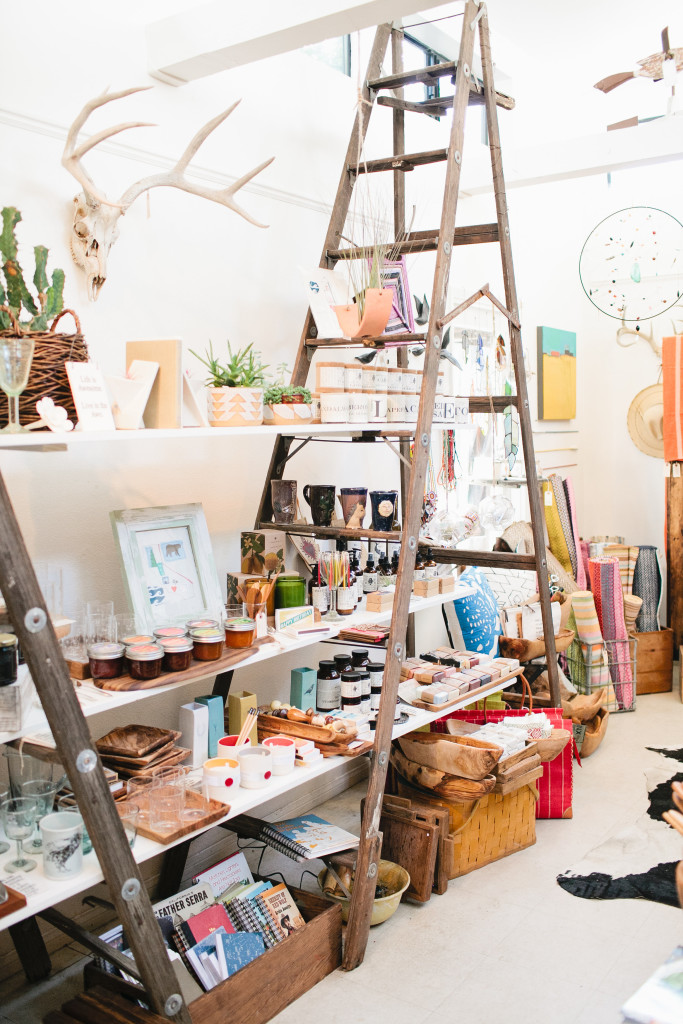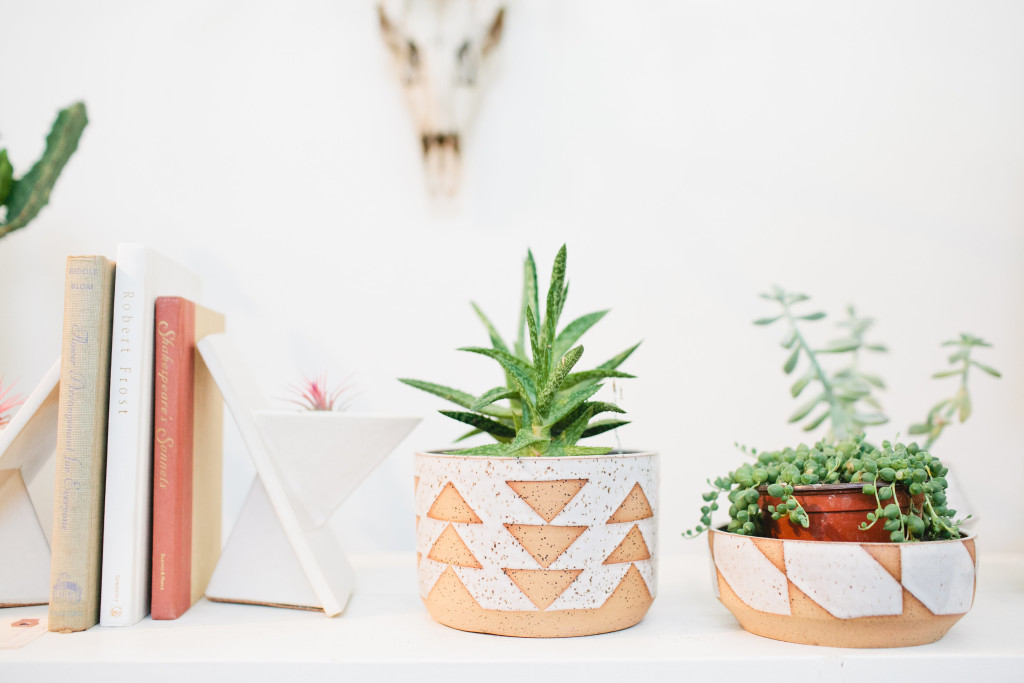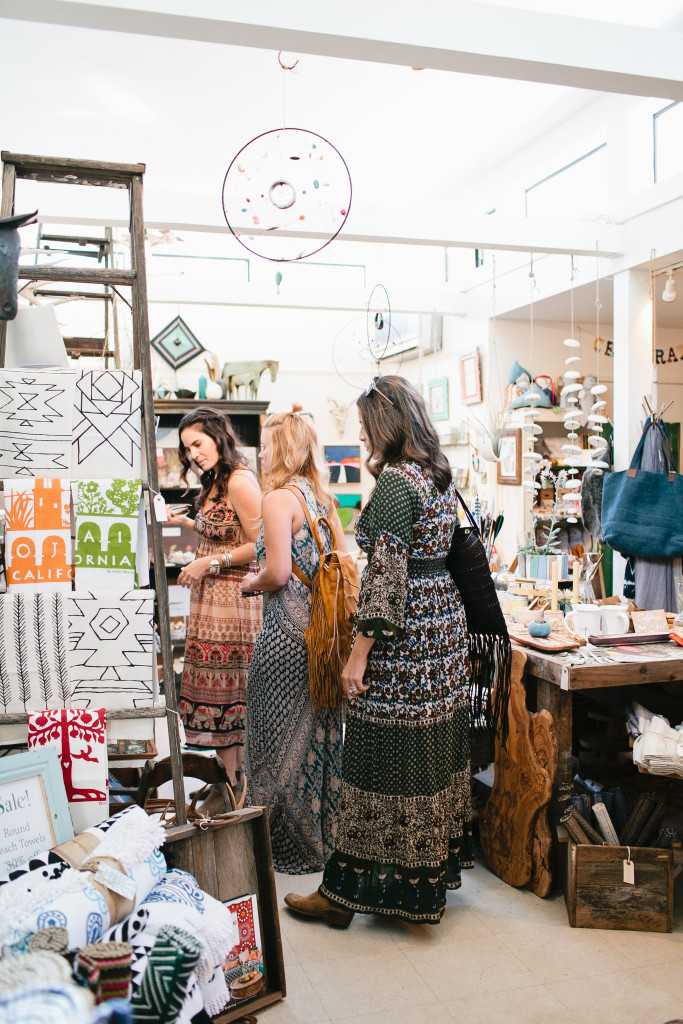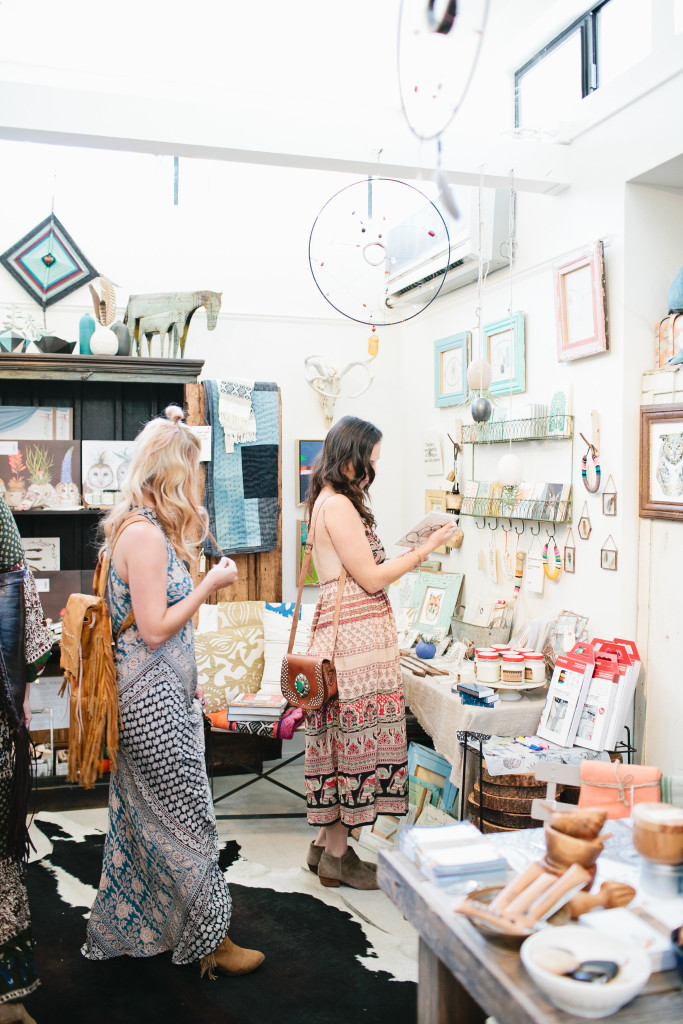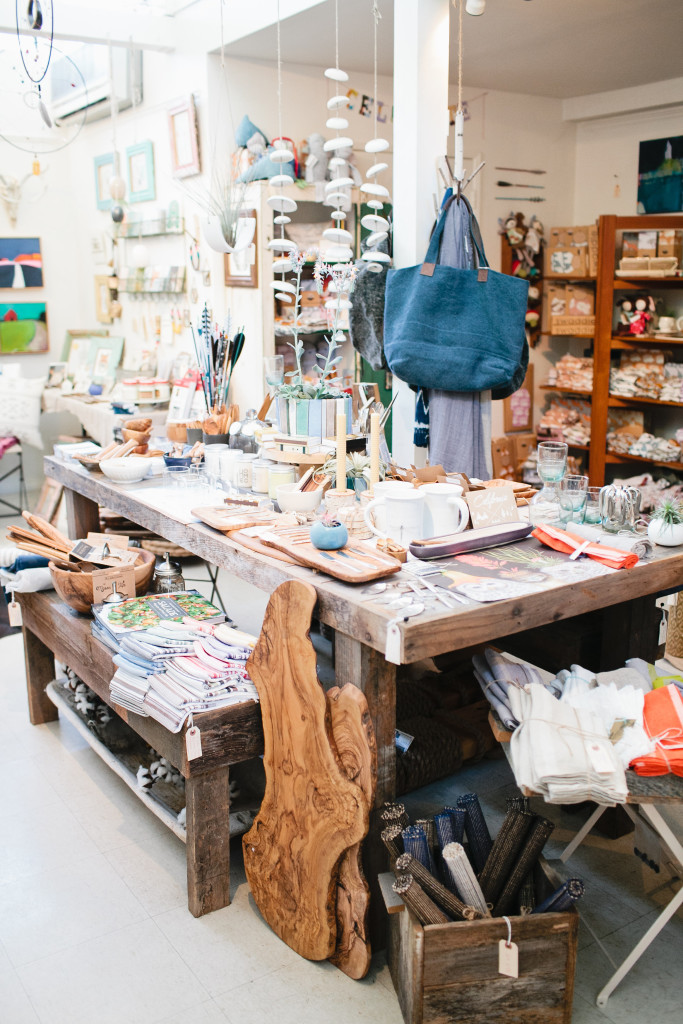 Next stop is In the Field, this store is beyond amazing and gave us so much styling inspiration.  It's the perfect mixture of bohemian and sophistication.  They have everything from women's to home to men's and of course kid's, which we are all suckers for.  The store is so aesthetically beautiful you almost don't want to touch anything!  We could live in this one!
On to Summer Camp!  We loved the vibe of this store!  To us, this was the store that screamed "Ojai" the most, their selection offers the little details that make a home which we loved!!  Each of us couldn't help but snatch something up for our homes as a keepsake from this memorable trip.  Summer Camp was also kind enough to give us a little something for our amazing giveaway, which you will see below…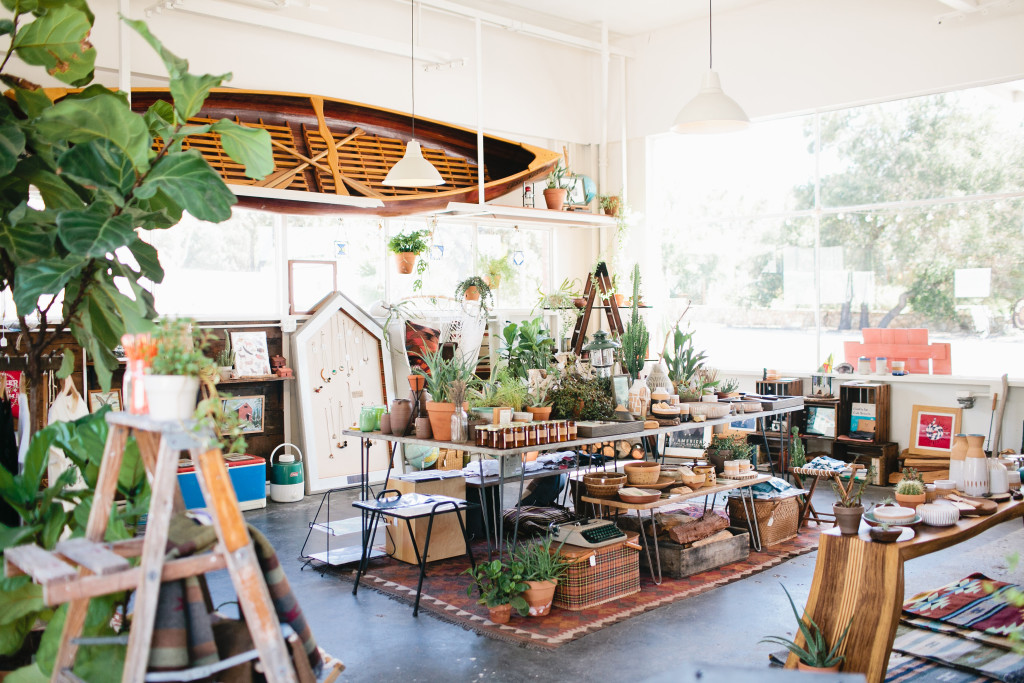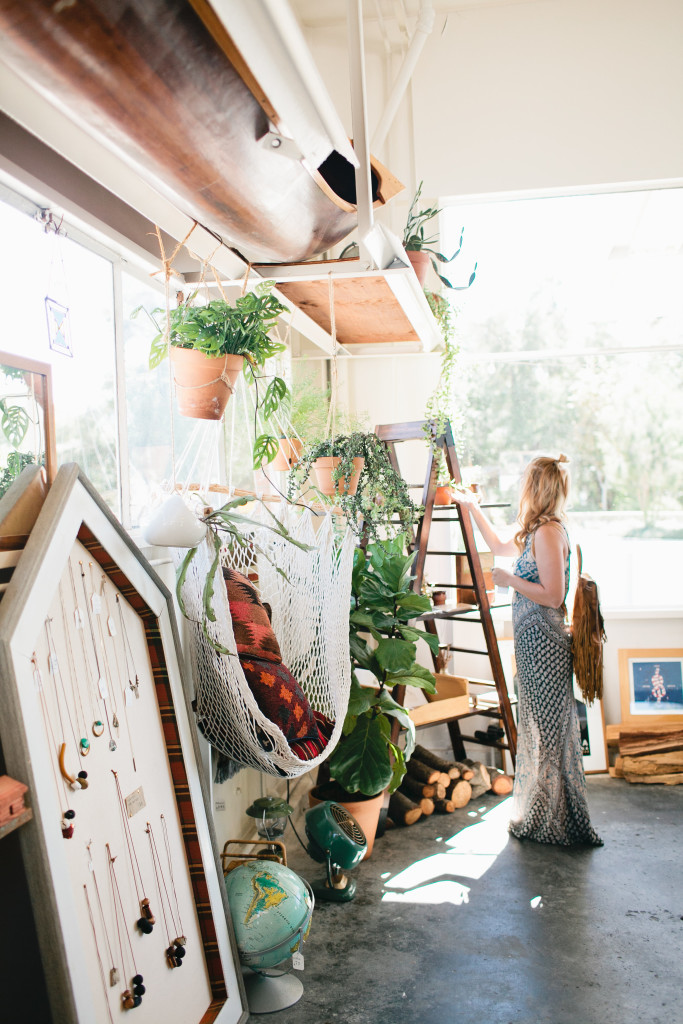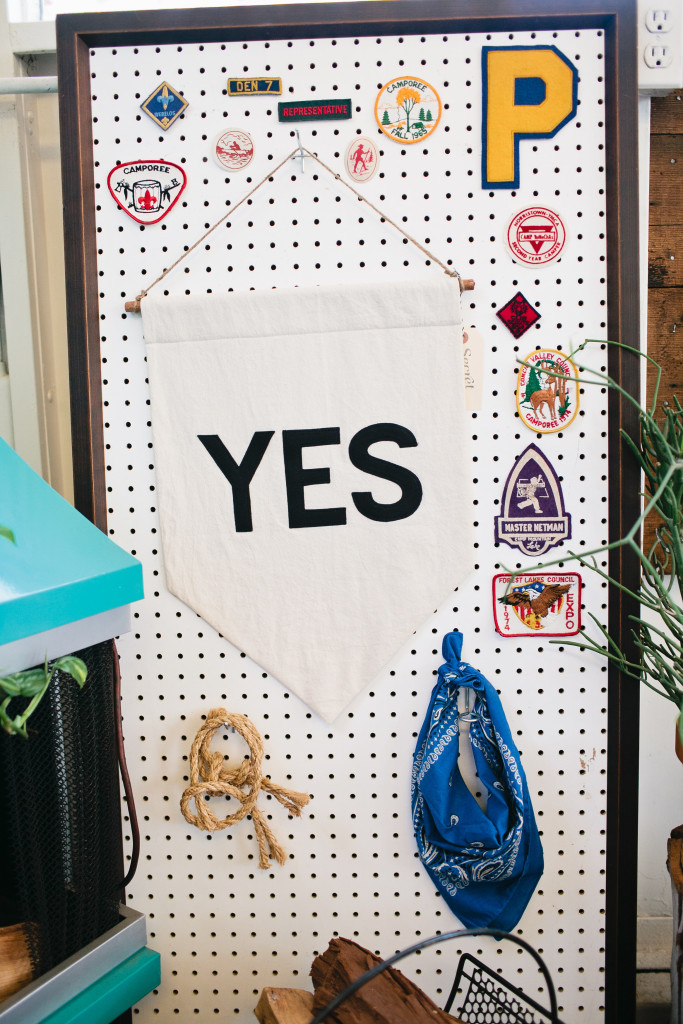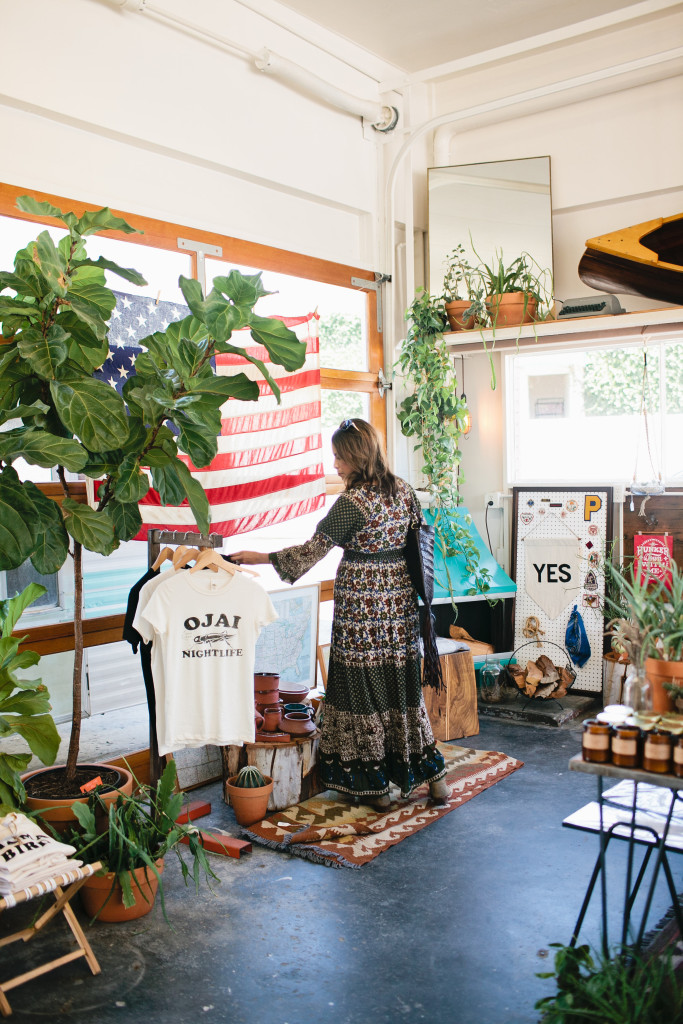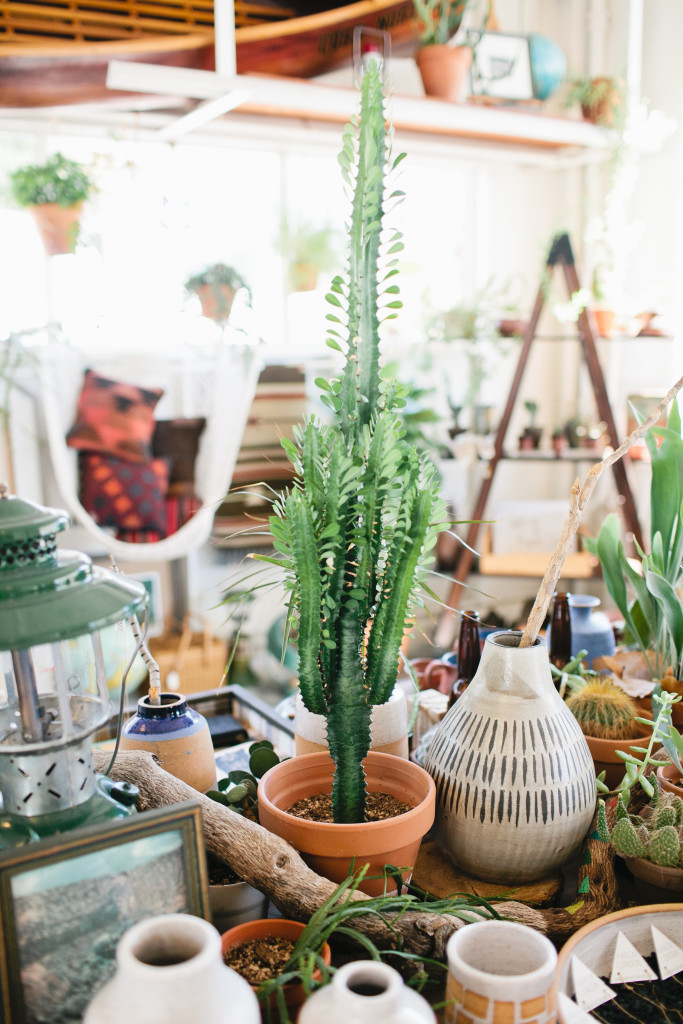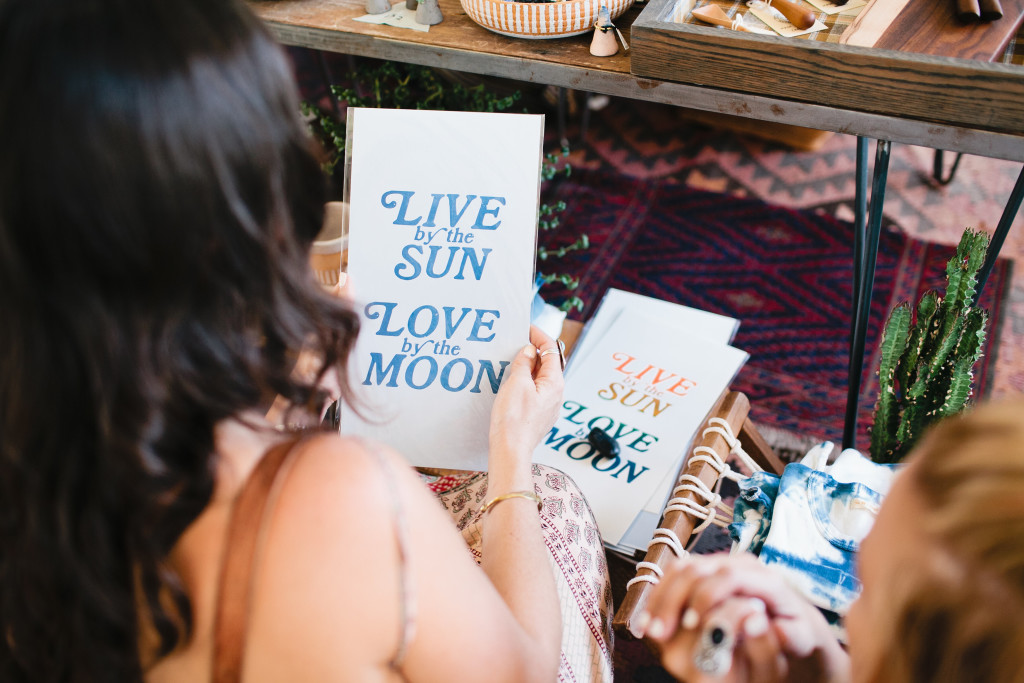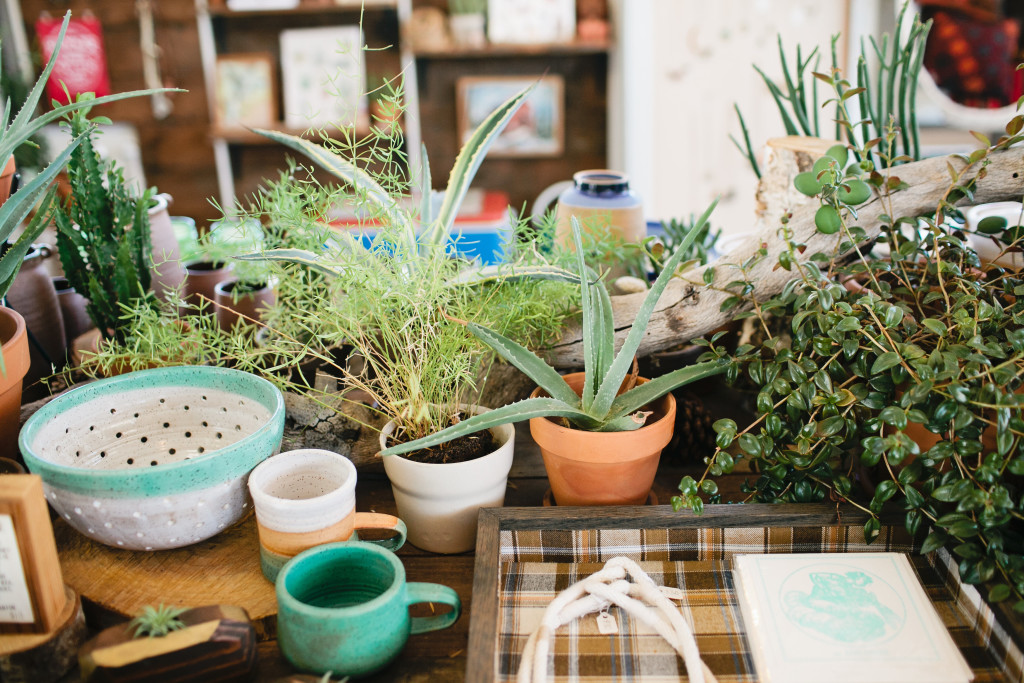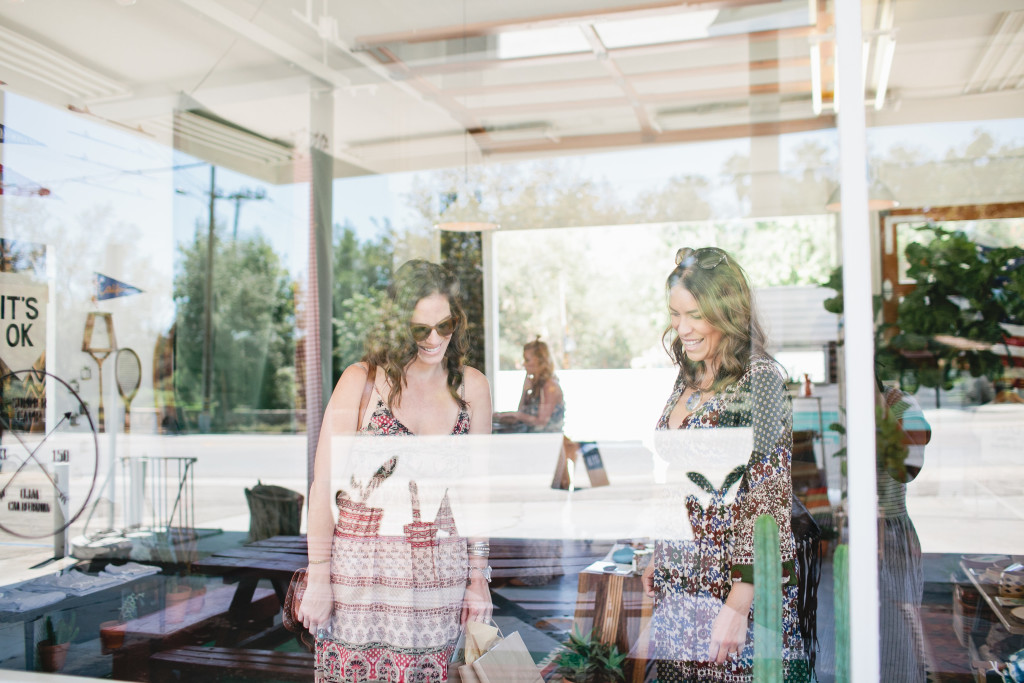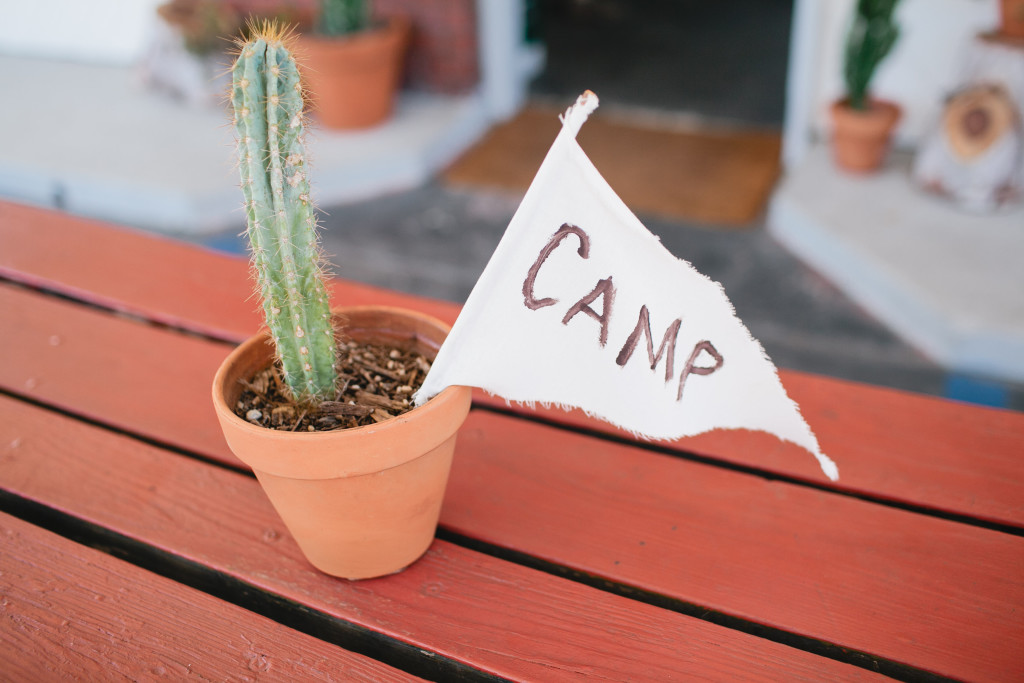 For a little happy hour cocktail we stopped at Noso Vita, an Ojai staple!  The service is amazing and the chef even brought us out a taste of the fish they had caught that morning to try… It was DELICIOUS!  We loved relaxing on their patio and getting in some girl talk before we got ready for dinner that night, enjoying people watching and the amazing atmosphere…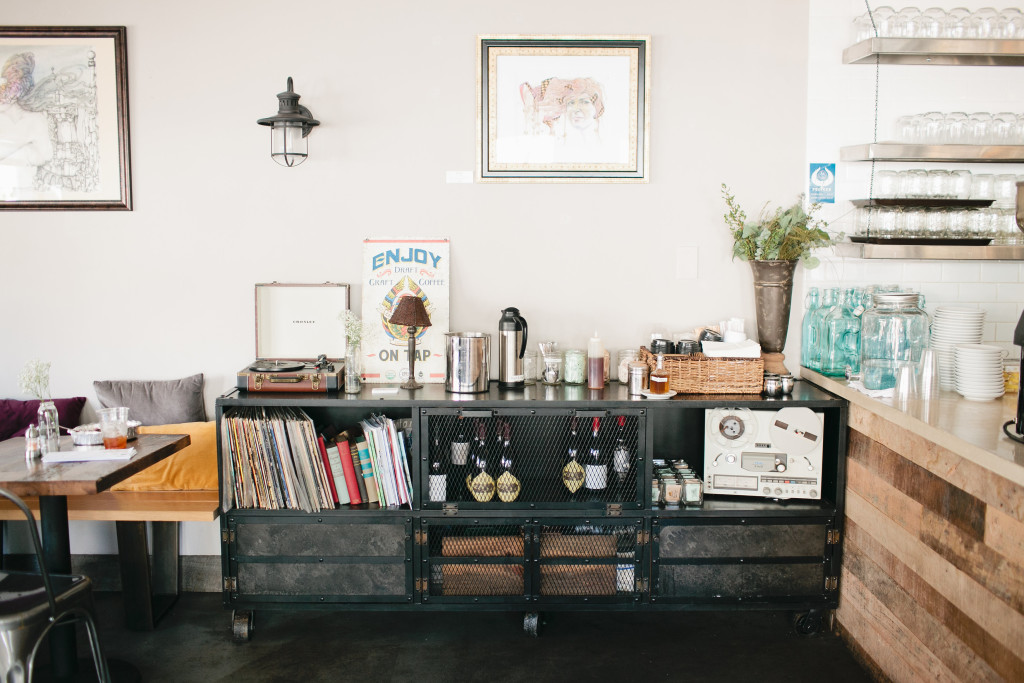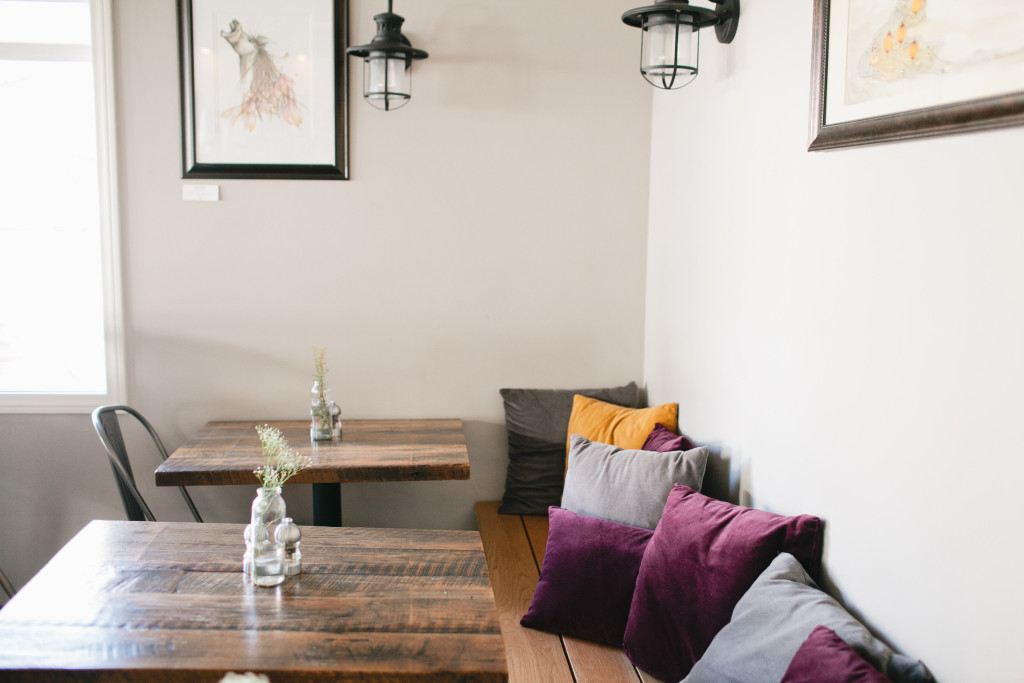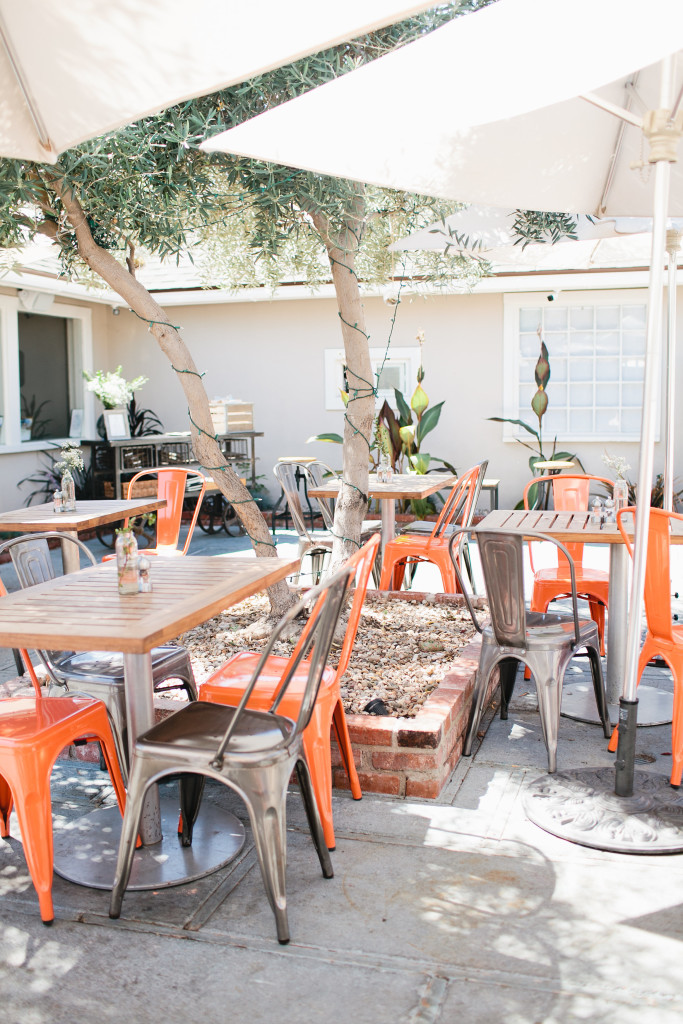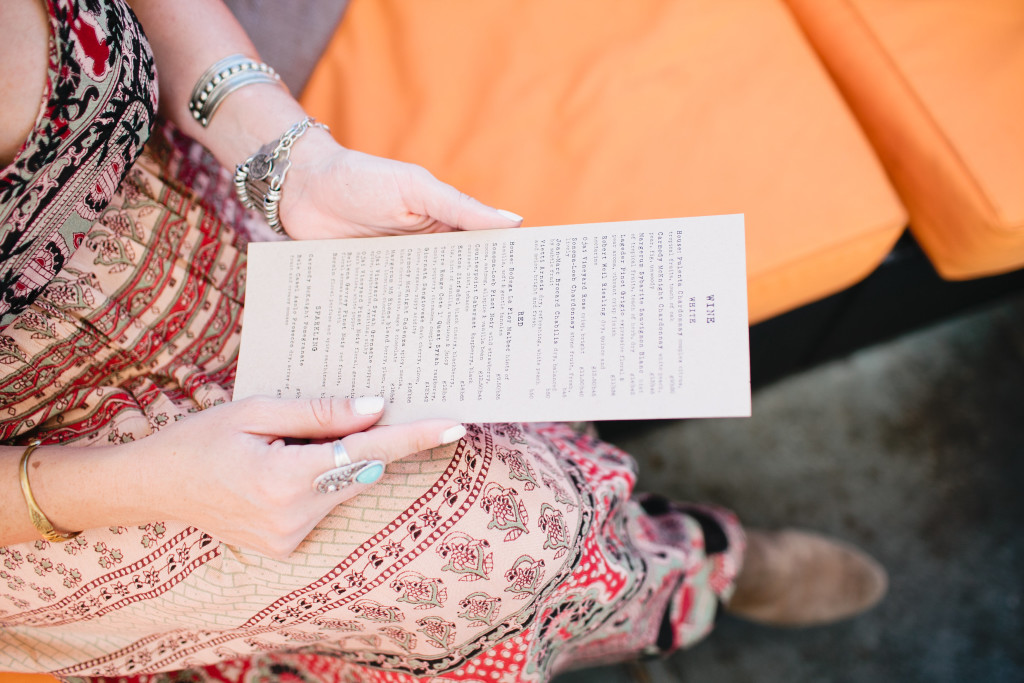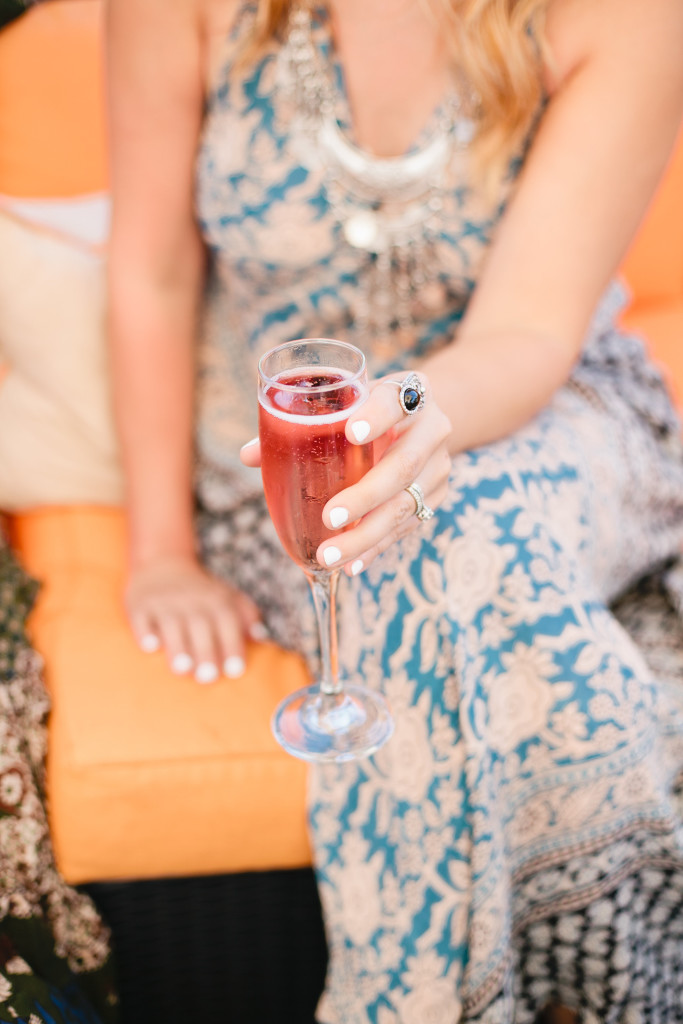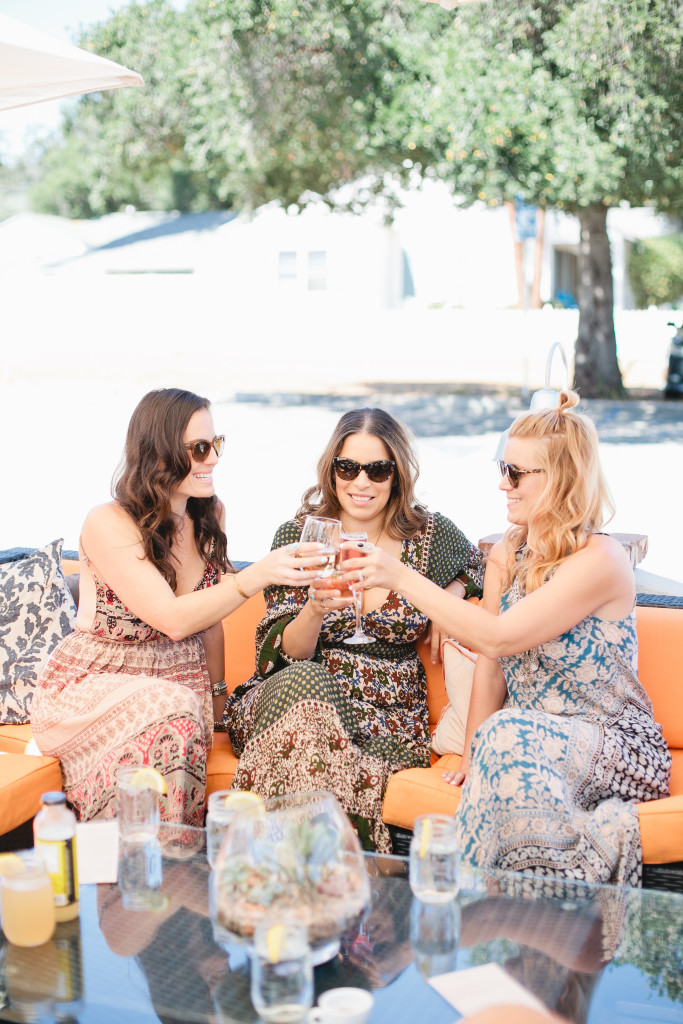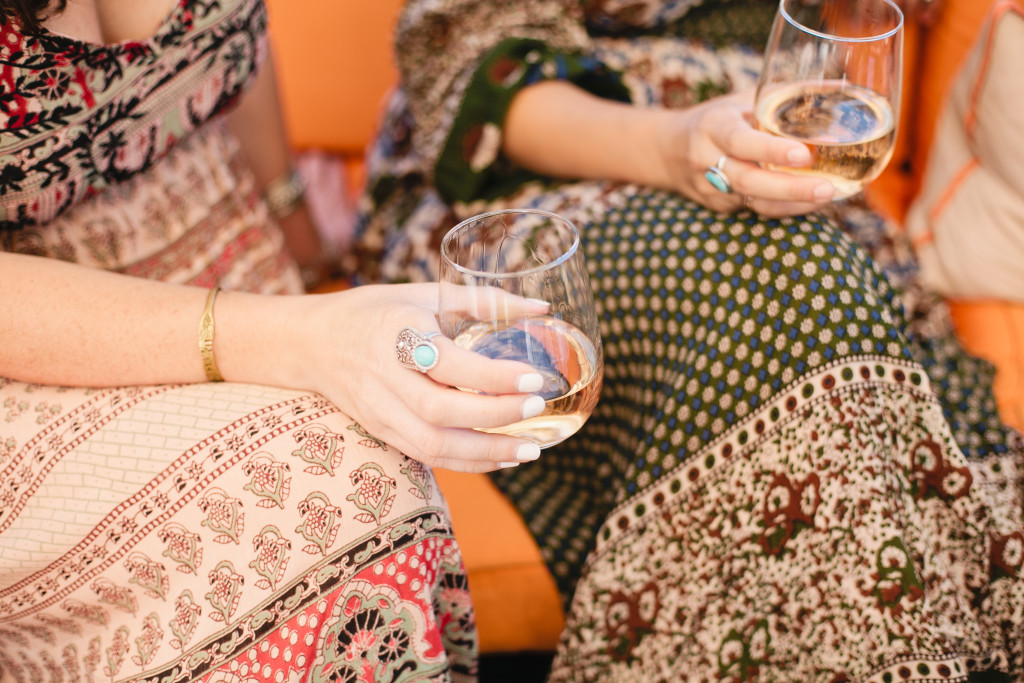 After getting ready for our night out we decided to hang by the fire pit at our insane Air Bnb and get some more girl talk in… Is there ever enough!?  We had some yummy fig cocktails and chatted about everything under the sun.  Aren't girlfriends the best!?  We all need a little time with them every once and a while!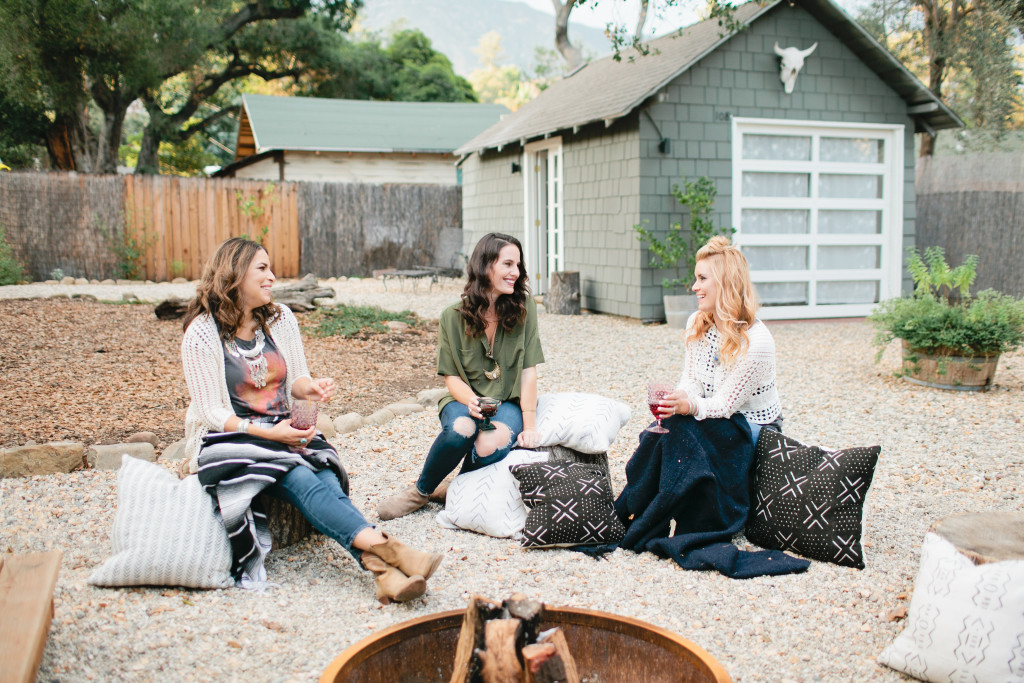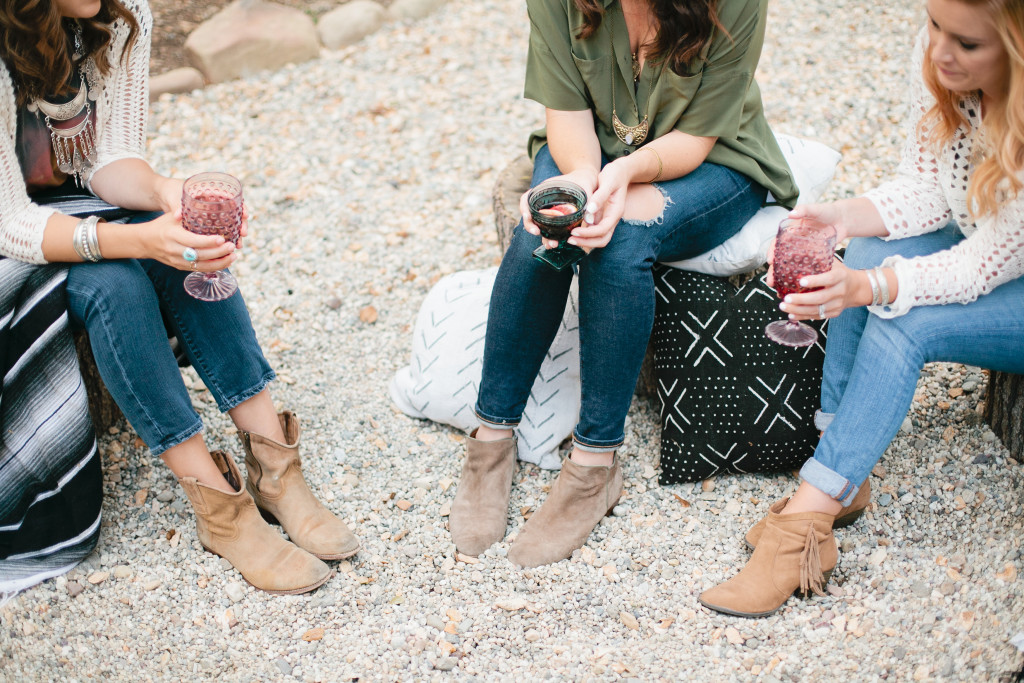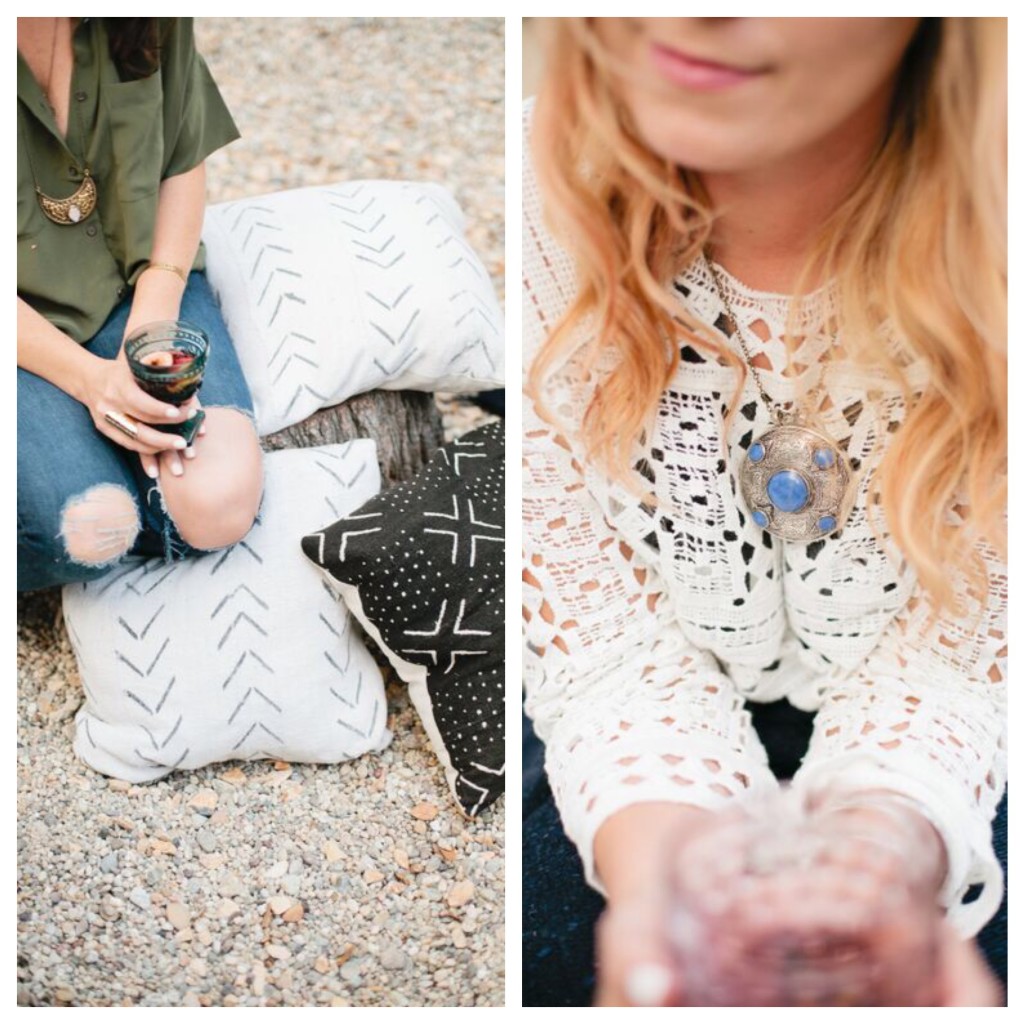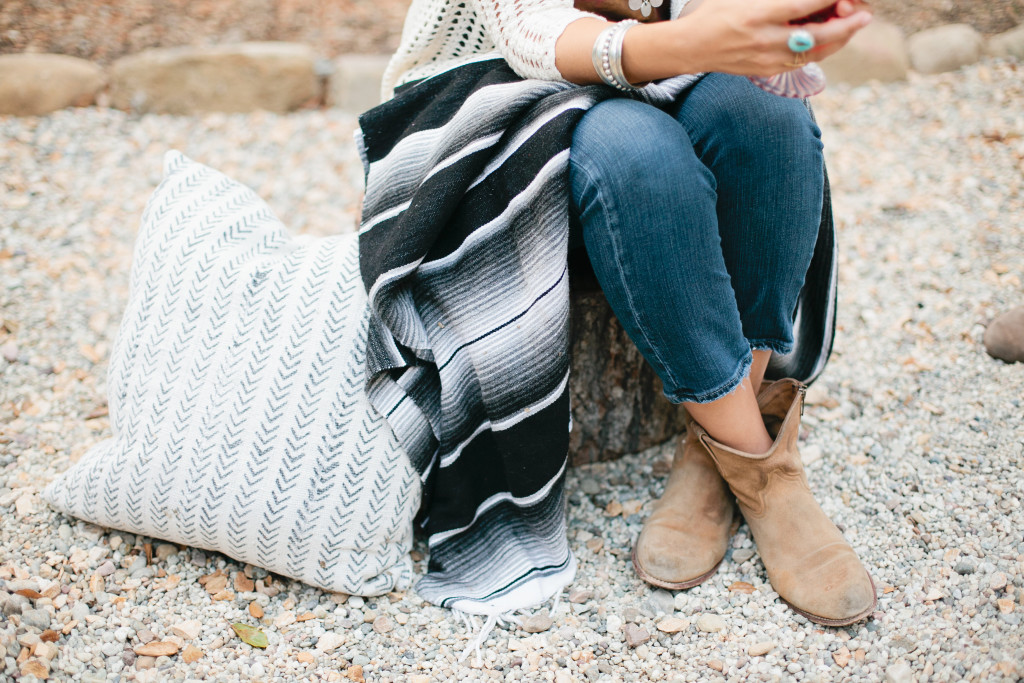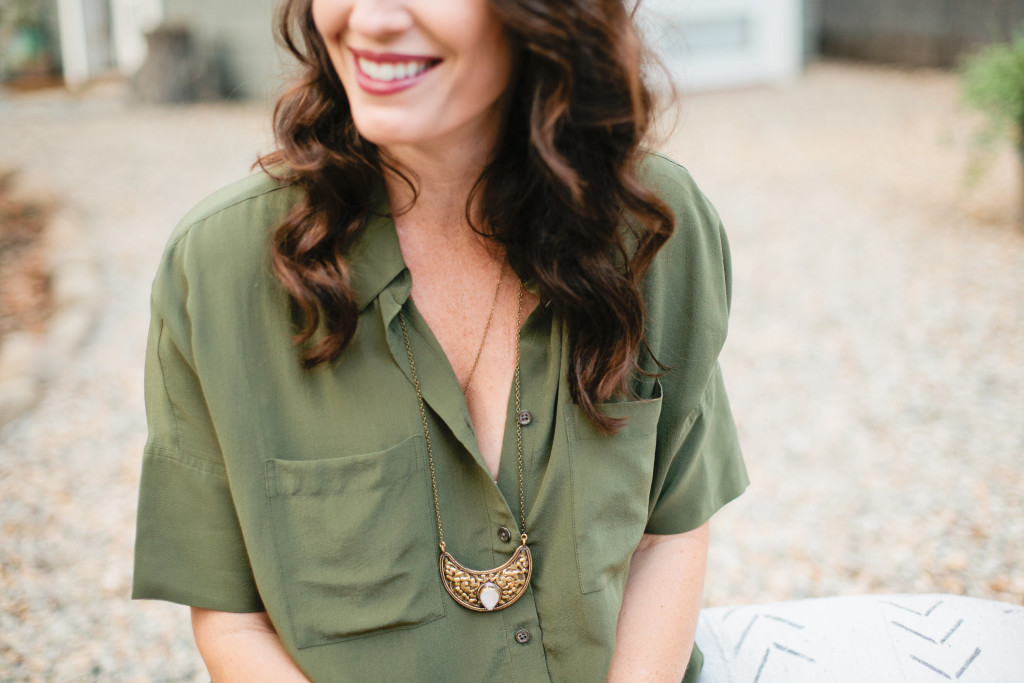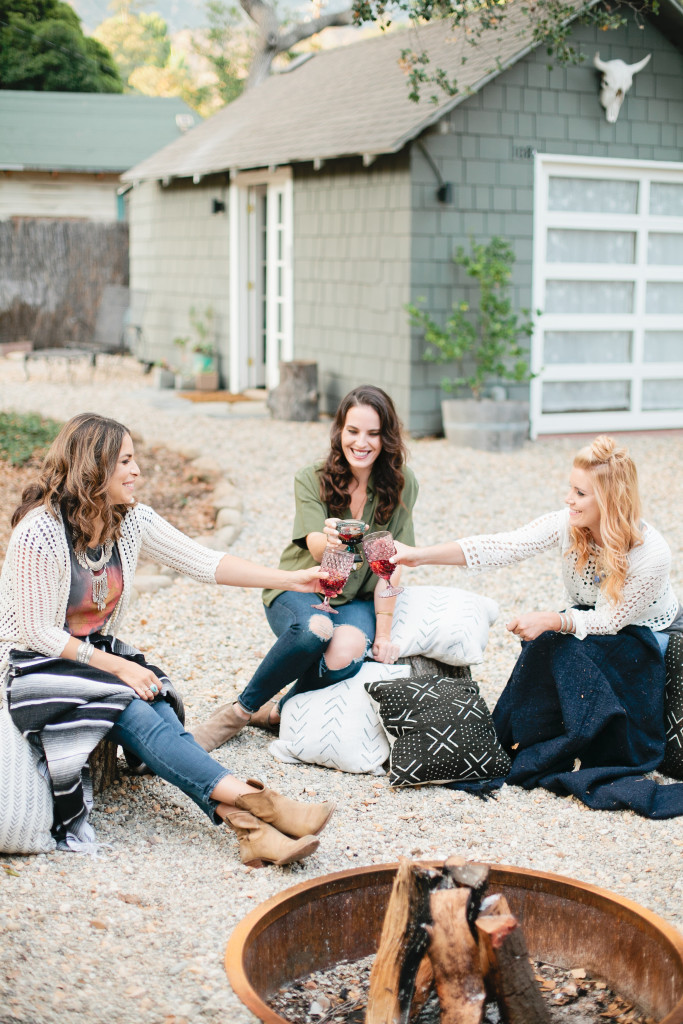 Last stop for our weekend, The Ranch House!  Now this is an Ojai Classic, and if you're lucky you'll meet Randy the Manager, who will tell you the amazing story of how it came to be!  We also saw John Lennon and Yoko Ono's favorite table to sit and eat and their amazing herb garden they use for their cooking.  It's definitely an experience and the food is amazing!!  We loved our time here and the setting is to die for, can't recommend it enough!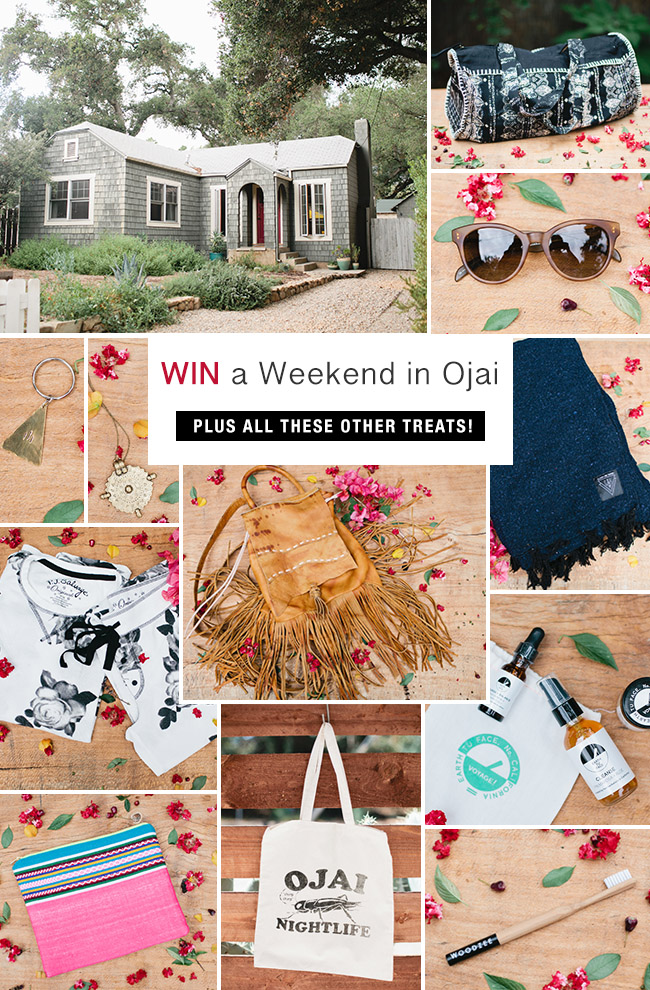 The winner will receive a stay at the adorable Airbnb house seen in this post, along with ALL of the amazing items seen above and listed below! Also included are drinks + lunch for 2 at Noso Vita and breakfast for 2 at Bonnie Lou's – which are both Ojai staples!
giveaway items: Stay at Ojai House, Cleobella Duffle Bag, St. Eve Jewelry Necklace, Woodzee Toothbrush, PJ Salvage Pajamas, Ojai Tote from Summer Camp, Pamela V Leather Backpack, Earth Tu Face Beauty Travel Kit, Salt Sunglasses, Gunn & Swain Blanket, Brooke Hill Key Chain, Lovebirds LA Makeup Bag
The weekend for the giveaway is coming up fast – the weekend of November 7th/8th – so start checking your girls' avails NOW! Already have your bachelorette party planned or don't think you can get your girls all together this time around? Another great option for this awesome giveaway is to spend the weekend in Ojai with your sweetie! It'd be such a romantic getaway whether you're dating, engaged or married!
Head over to Green Wedding Shoes NOW to enter!!!!  Go get it!!!
xoxo,
Beijos Ladies