Going along with our Palm Springs Girls Day Out week and the hottest giveaway ever (If you haven't entered yet..you should now!! Click here), we thought we would share our style with you and where we got our outfits from.  First of all Palm Springs has to be one of our most favorite spots to visit here in sunny California.  When researching where to go, what to do and what to wear, it's kind of a big deal and a lot of planning goes into it. We want to be at the best places, do the most exciting things and wear the best pieces while exploring this magical little town.  This special girls day out we went with one of our favorite brands…Show Me Your Mumu.  They are easy breezy fun, flirty and the prints are amazeballs!!  No doubt every time we wear a piece we are complimented and we feel like a million bucks!
Let's start with our ultra cool sunnies we used all weekend by Raen Optics.   Abby, chose the Fairback in Ivory smoke, they scream vintage, but modern too(Click on the pic to buy them)!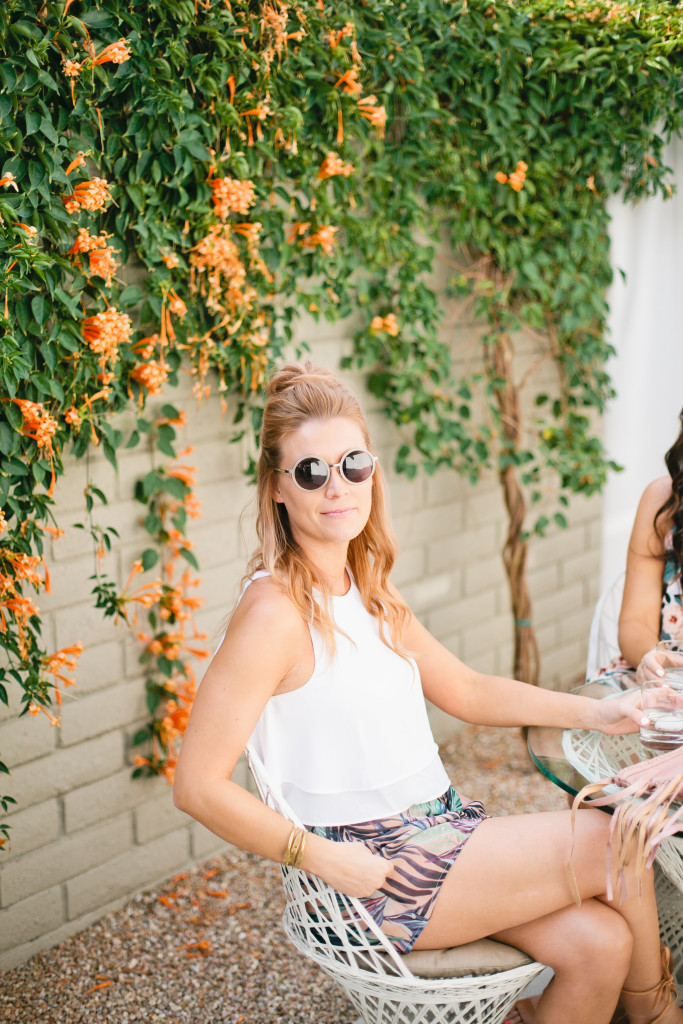 Jacquelyn picked the amazing Norie Sunnies in Petal Green gradient lens.  These babies are so fun for Spring/Summer…that lens tho…(Click on the picture to purchase these guys).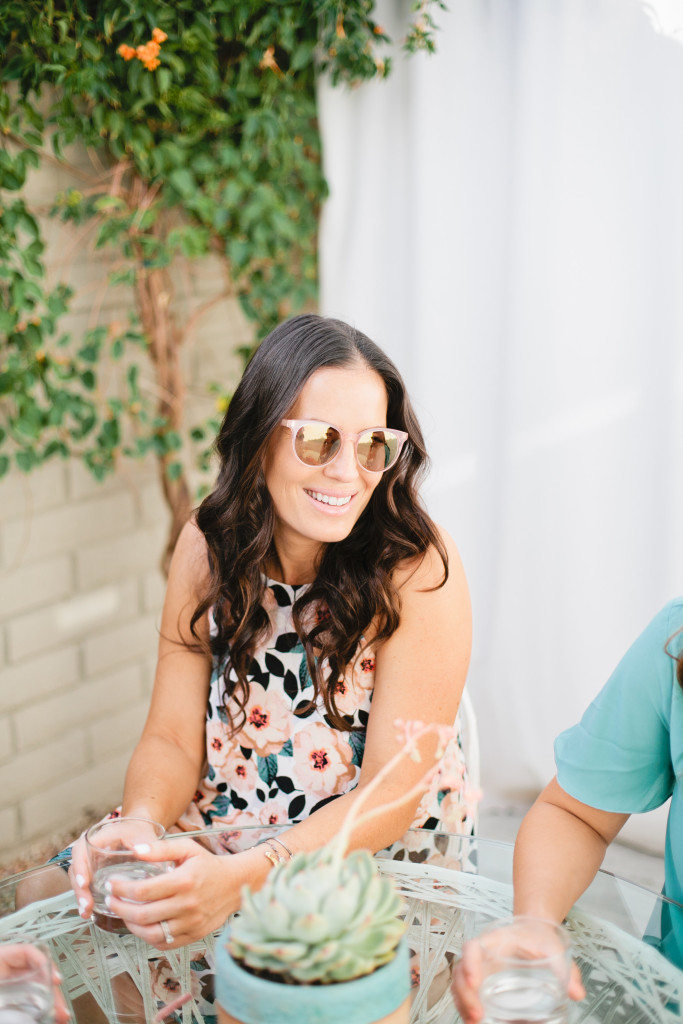 And my pick are the Volant sunnies in Red Crystal with smoke lens. Classic shape with a fun sunny color (Click on the pic to buy).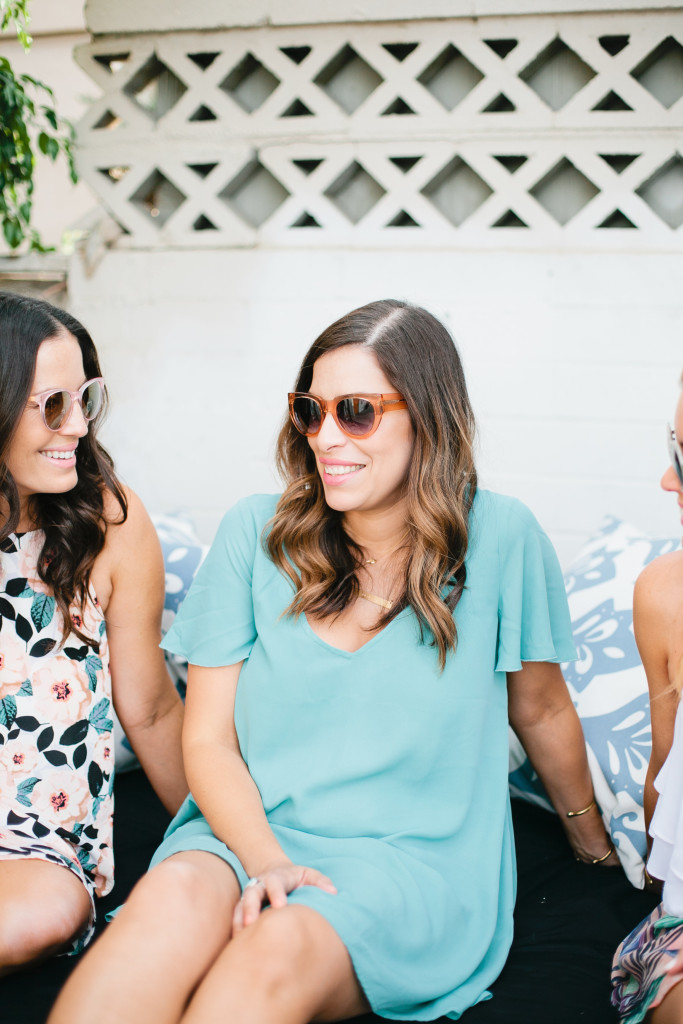 Abby's shoes are so cute, we all wore similar tan tie up sandals that day.  These are by Urge, called the Xena sandal…Wear these everyday in Summer (Click on the pic to buy)??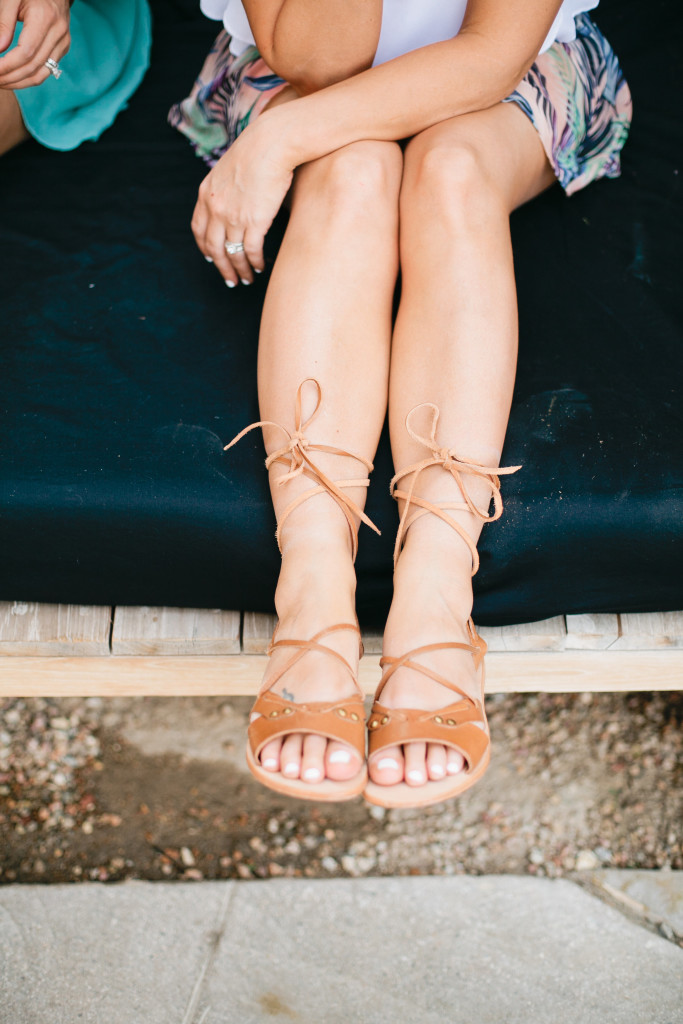 And we cannot forget about this amazing Cleobella clutch!! It's called the Greenwich (click on the picture to purchase the ivory one) and it's kind of a necessity!!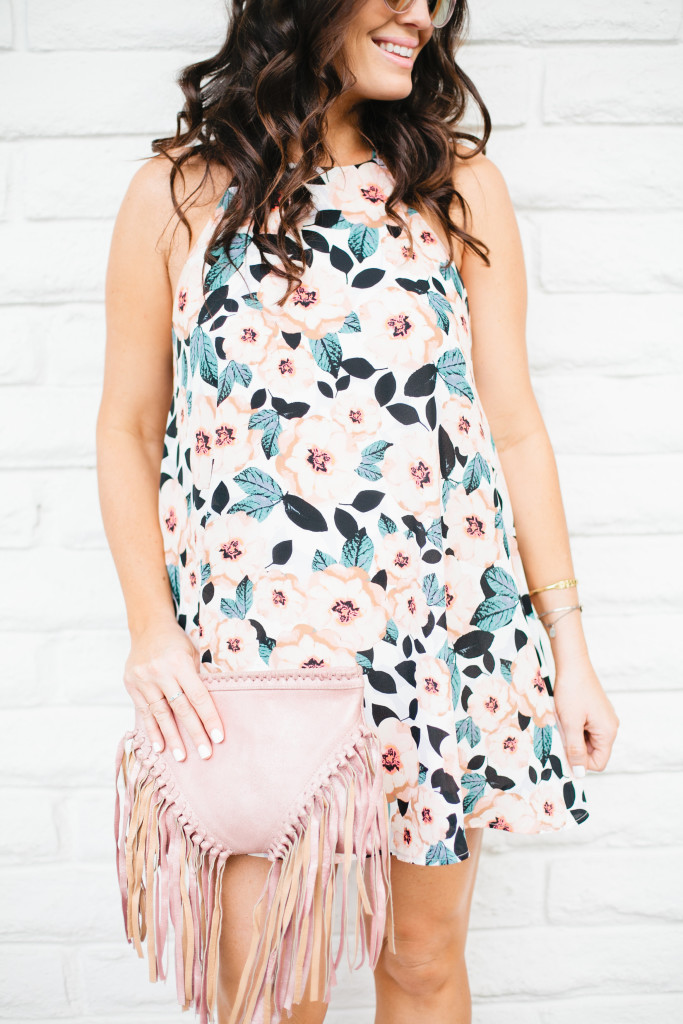 Here we are in our Mumu gear.  Find Abby's Crop top here, and her fun flirty shorts here. My dress here, love the color on this one! And finally Jacquelyn's fun floral prints in a dress here and top here.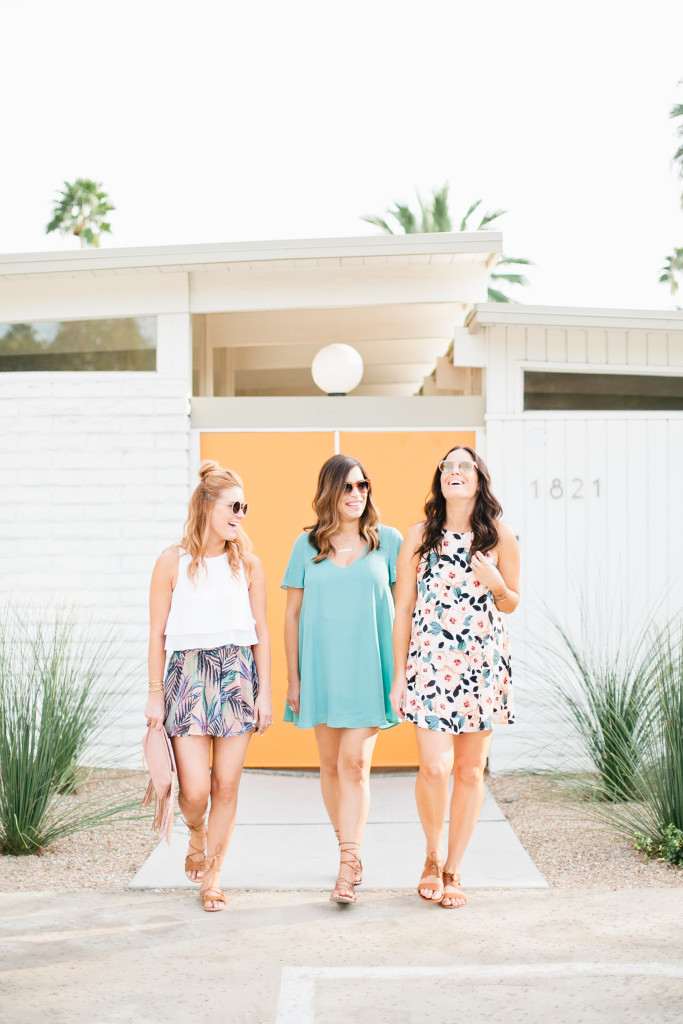 Happy Shopping!!
Xx Leah
All photo's by the amazing Megan Welker