Hey so you know how we are always shopping around for the best brands to tell you all about.  We may have discovered one of the easiest, comfortable, and timeless brands out there.  It's called Rag Poets and we are pretty smitten with it.  Here are some reasons why…1.  It's super soft and comfortable.  2.  The tees go so well with either jeans or leggings for the busy gal on the go. 3.  It won't go out of style!
Here is Jacquelyn wearing the Angelico Pullover in Titanium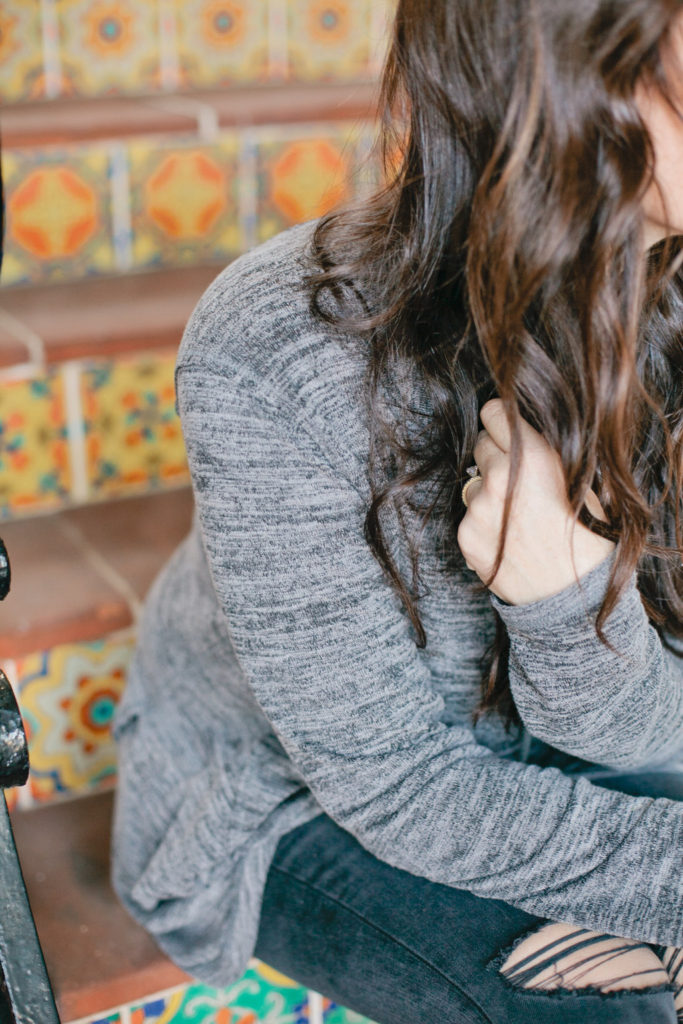 Here's a little from Rag Poets:
The essence of Rag Poets embodies the idea that clothing should not be limited to one season or trend. Timeless aesthetics, casually simplistic designs and a concept rooted in the classics, Rag Poets collection is sure to become a go-to for the casual yet cool customer.
Here's Abby in her Homer Pullover Hoodie
And here I am in my favorite top right now, the Austen Hooded top in Silver Scone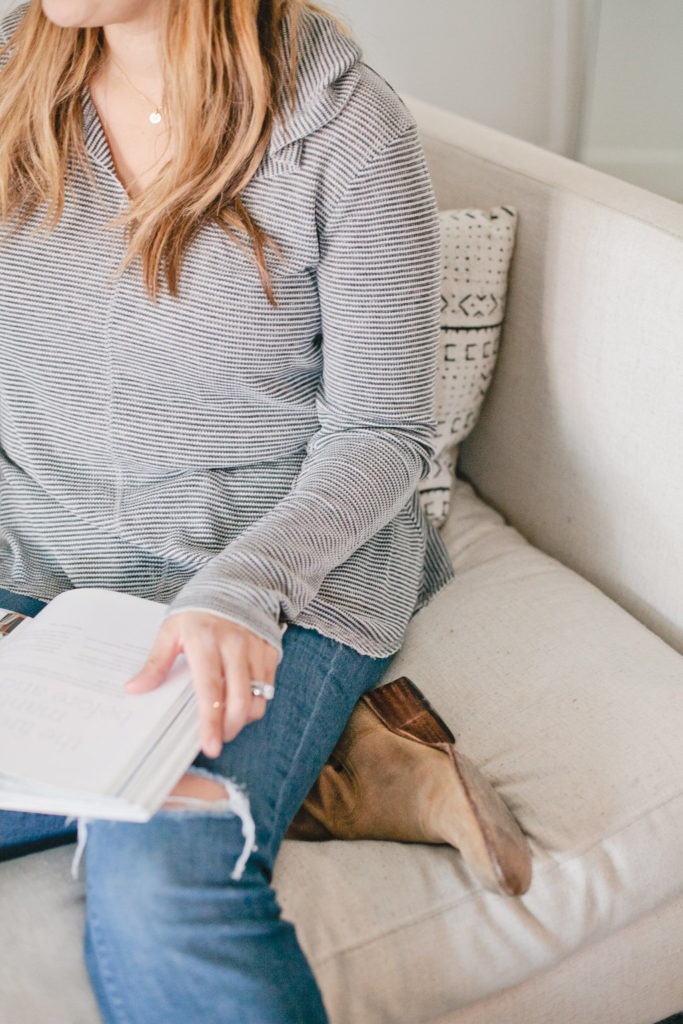 They are so good you guys, we love ourselves a good tee company and we are living in them right now.  They also keep up super nice after washing too! Plus, plus…
Photos of Jacquelyn and Leah by Megan Welker 
Photo of Abby by Julie Cahill