Yesterday we talked about self care, and today it's all about Winter skin care!  Recently Leah and I were treated to facials from one of our favorites, Facialworks!  Now, going with your girlfriends for a facial and taking care of your skin is one form of self care, so we are definitely on the right track here.  It felt so good to get out and pamper ourselves a bit.  The ladies at Facialworks were even nice enough to give us some amazing tips to help our skin during these harsh Winter months.  Keep reading to find out more on how to keep your skin fresh and how you can win a facial for yourself!
Photos by Megan Welker
Cheers to some pampering!!  This is also the first thing we are checking off on our Winter To Do List… So, let's get going!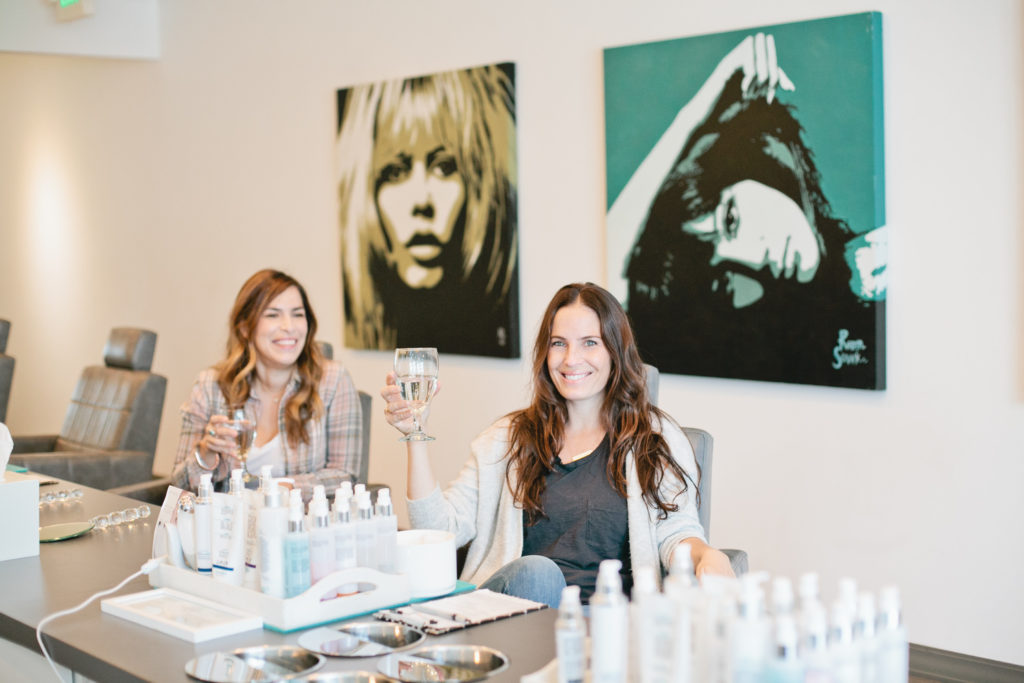 From Facialworks…
During the Winter is the best time to get rid of that Summer sun damage and combat the dehydration from the cold. For this, the Hydrafacial is the perfect service! The Hydrafacial is a medical-grade hydradermabrasion with NO downtime. The Hydrafacial uses patented technology to infuse serums into the skin while at the same time exfoliating away dead skin cells and damage on the surface of the skin. Finished with our signature oxygen infusion, this treatment will leave your skin feeling rejuvenated, plump, and hydrated.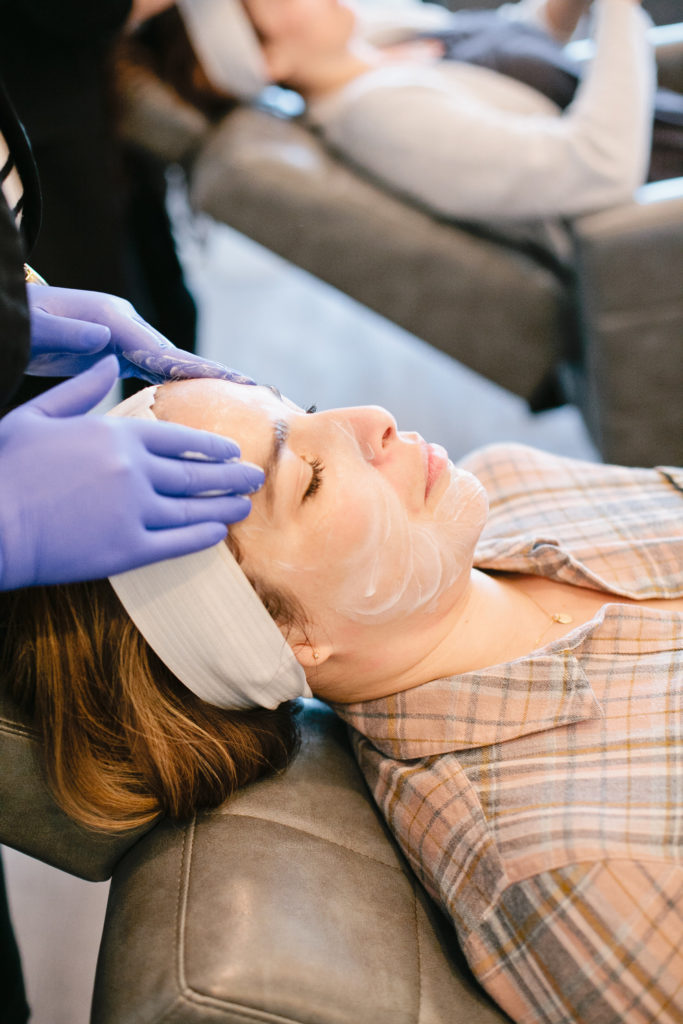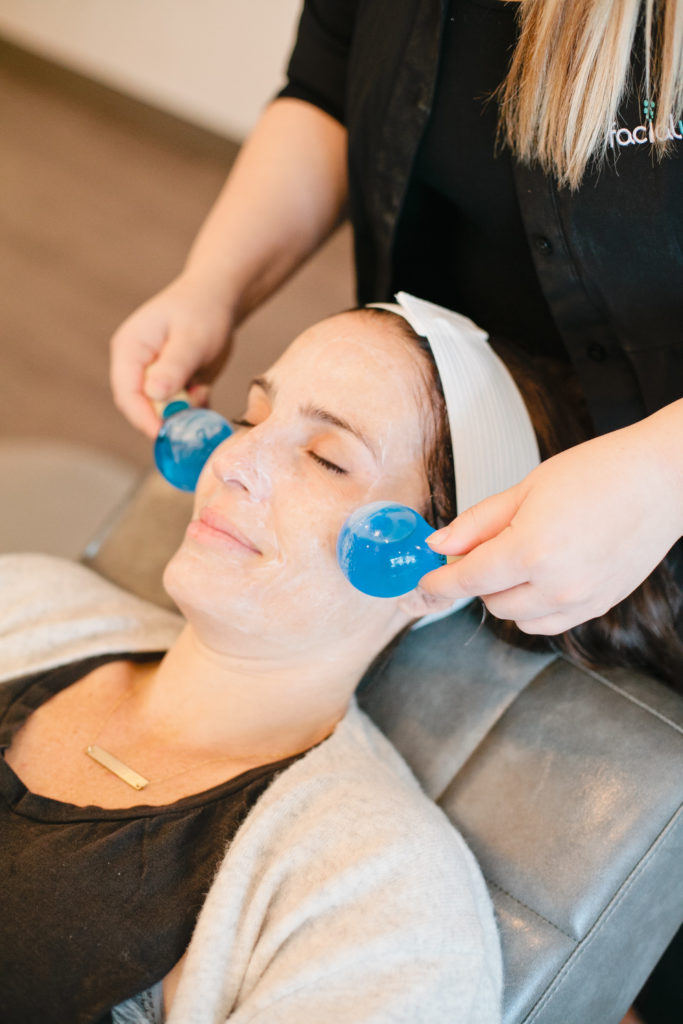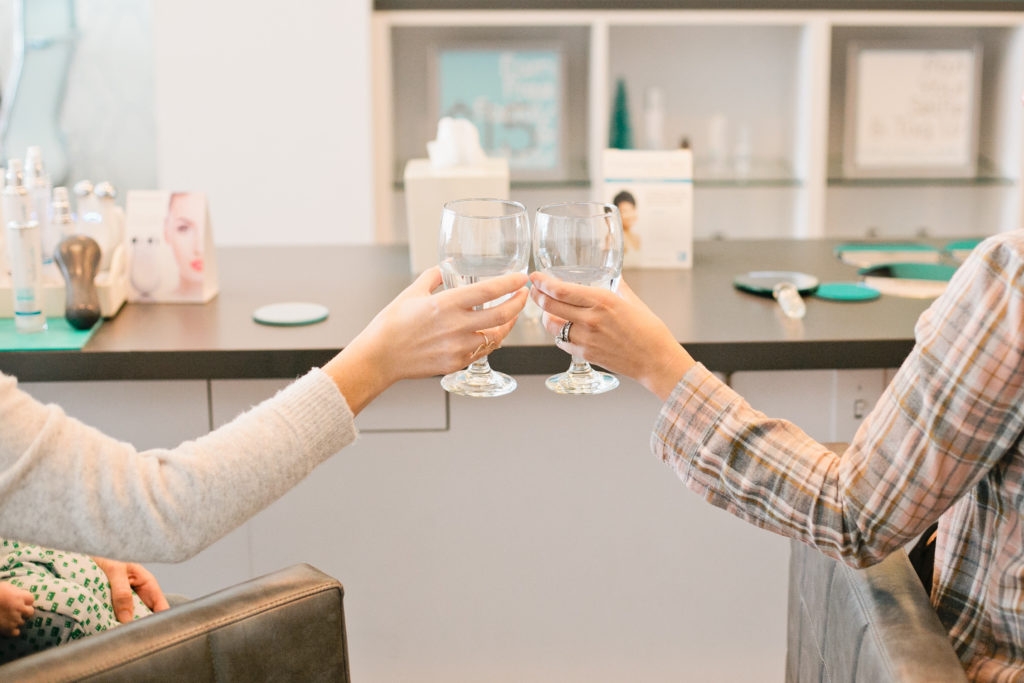 If you're on a budget, you cannot go wrong with Facialworks Facial Bar Facial: Hydraworks. This facial is great for the cold winter months since it focuses all on HYDRATION. Using our Hydraworks line, the treatment will include a hydrating, cooling masque with our amazing cool globes to ensure the best product penetration. Concluded with our signature double oxygen infusion and moisturizers and eye cream, your skin will feel refreshed and moisturized!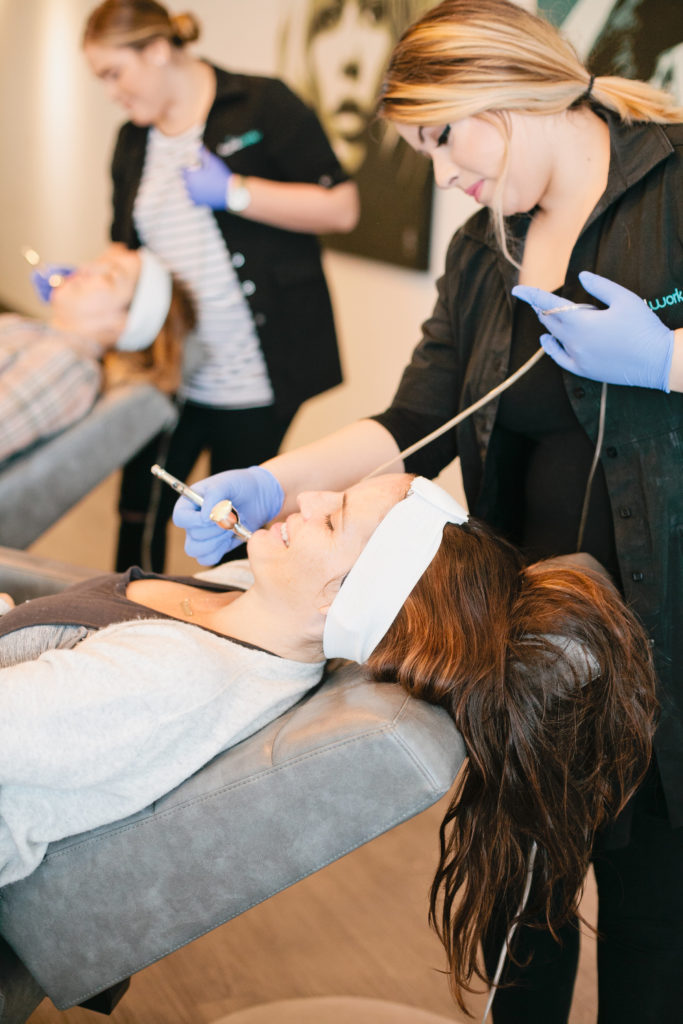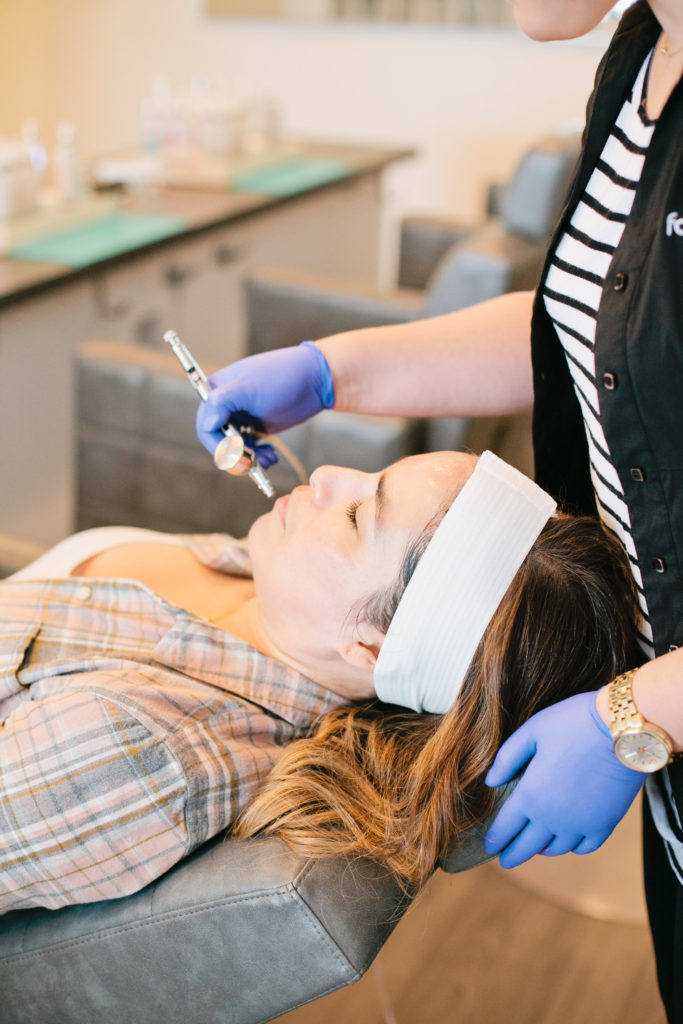 More from Facialworks on the best products…
Bright Eye serum is a great way to reduce dark circles and dehydration in the eye area. Our serum contains Soybean and Rice Proteins to help stimulate collagen production and improve elasticity. Hyaluronic acid gives the orbital area a boost of hydration that they need to keep the area smooth and soft.
Liquid Moisturizer is a great product when thinking about keeping the skin hydrated. Liquid Moisturizer is made of only a couple ingredients; the main being Hyaluronic Acid. Hyaluronic Acid (HA) is naturally occurring throughout our body. In the face, it keeps the skin soft and supple and supports healthy cell function. It holds up to 1000 times its weight in water, so it ensures the skin can retain hydration. Layered with a thicker cream over top, this hydrating serum will maintain soft, smooth skin throughout the cold, dry Winter.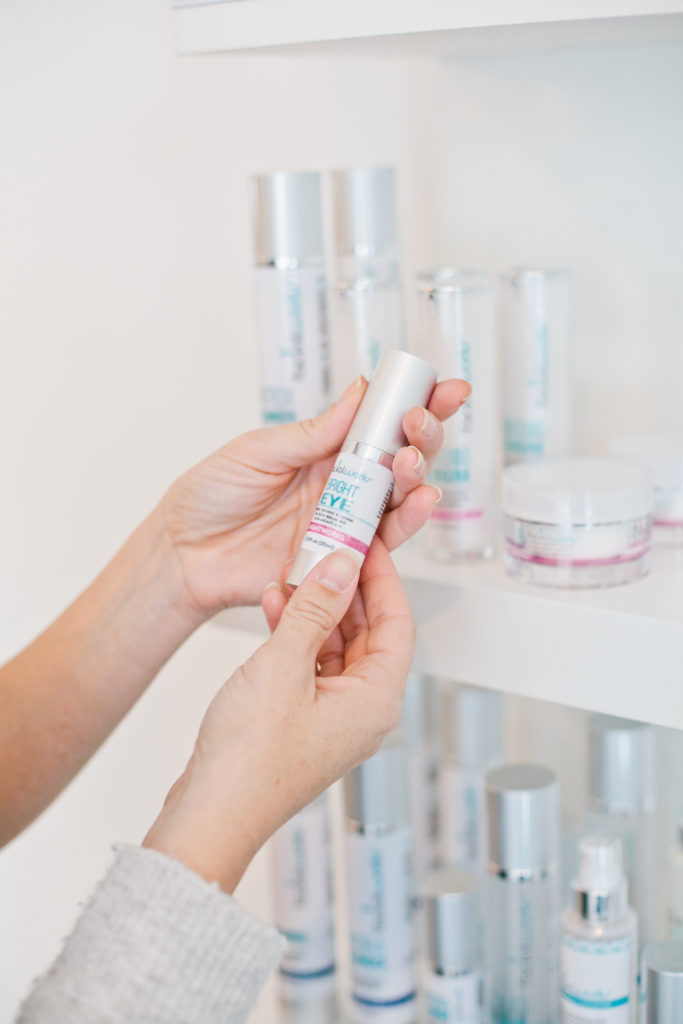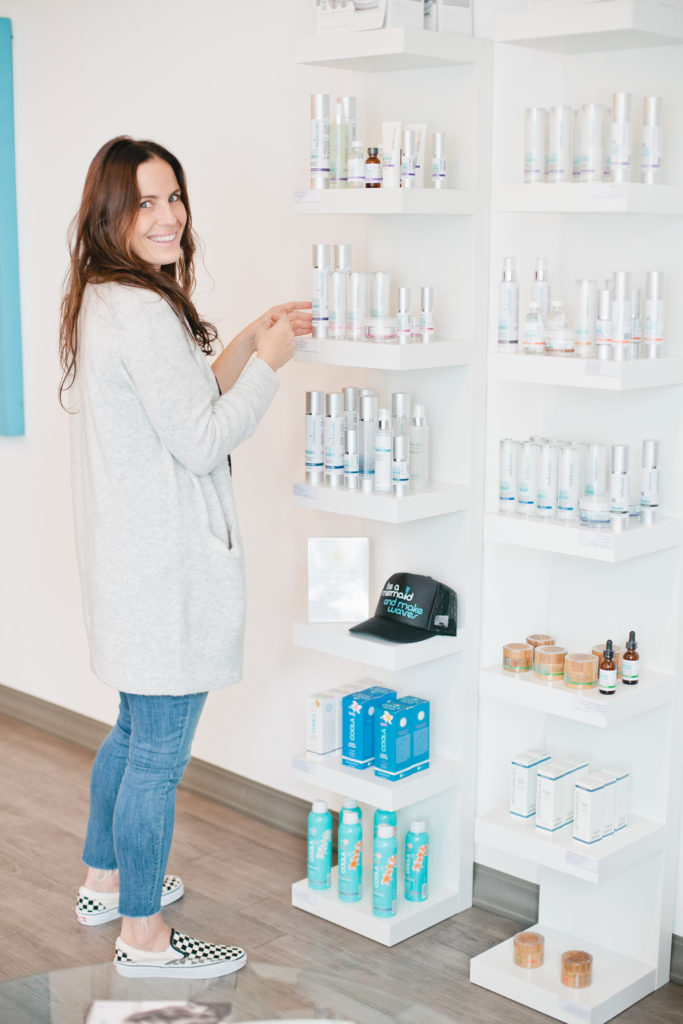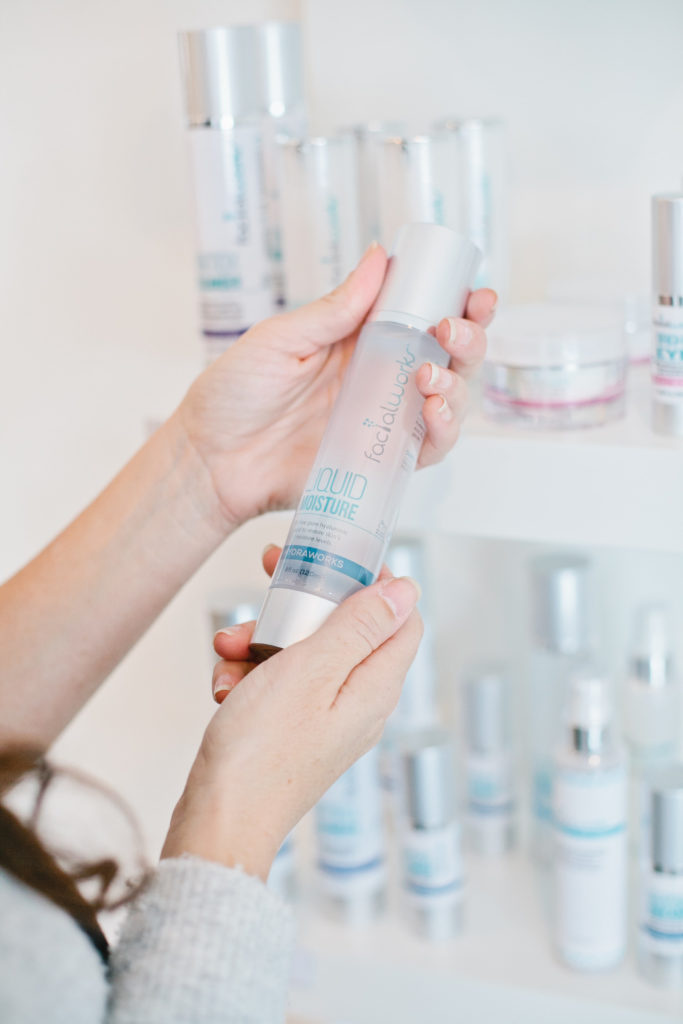 Hydra Cleanser is the best cleanser to help retain hydration in the skin and keep it soft during the winter. Formulated with seaweed extract and wheat germ oil, this cleanser is gentle and hydrating for even the most sensitive of skin types. Grapefruit extract also will help to remove any excess oil on the skin without stripping it of what it needs. Perfect for the winter months!
Barrier Repair is a winter essential. Barrier repair is a lipid serum that helps to repair our skin's natural barrier. Our barrier helps to ensure the skin doesn't lose hydration through transepidermal water loss (TEWL) and also to protect from foreign invaders from the environment such as bacteria, viruses, and pollutants. During the cold winter months, it is hard to keep the skin hydrated due to TEWL and the harsh environment. Barrier Repair's lipids will helps protect all skin types from dehydration and skin conditions due to the environment.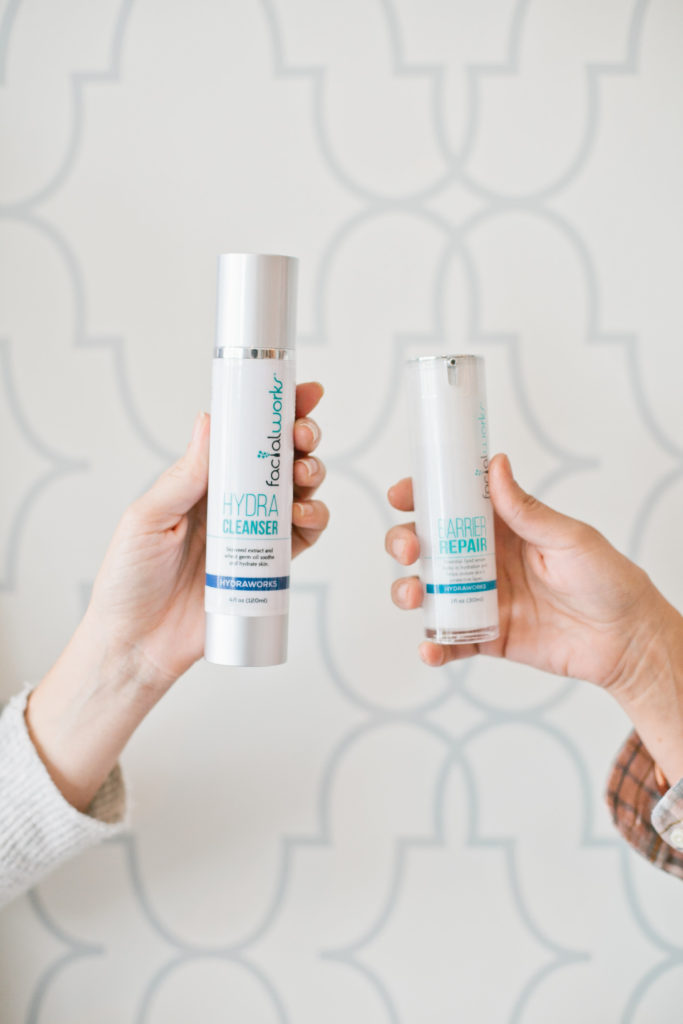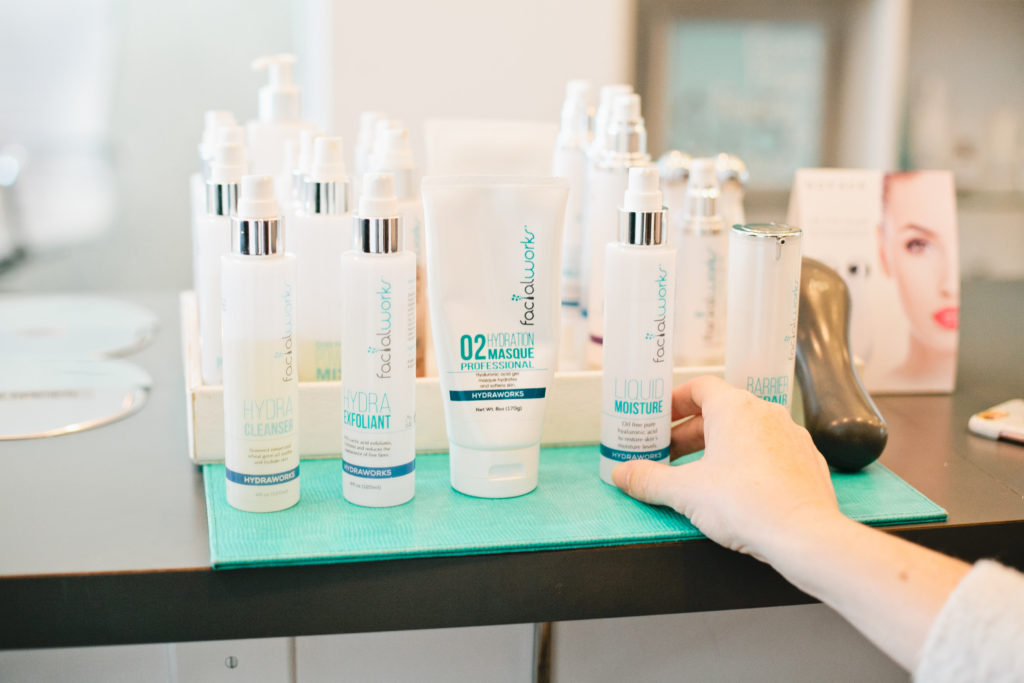 We can't say enough of how much we love Facialworks, even our little babes like to visit!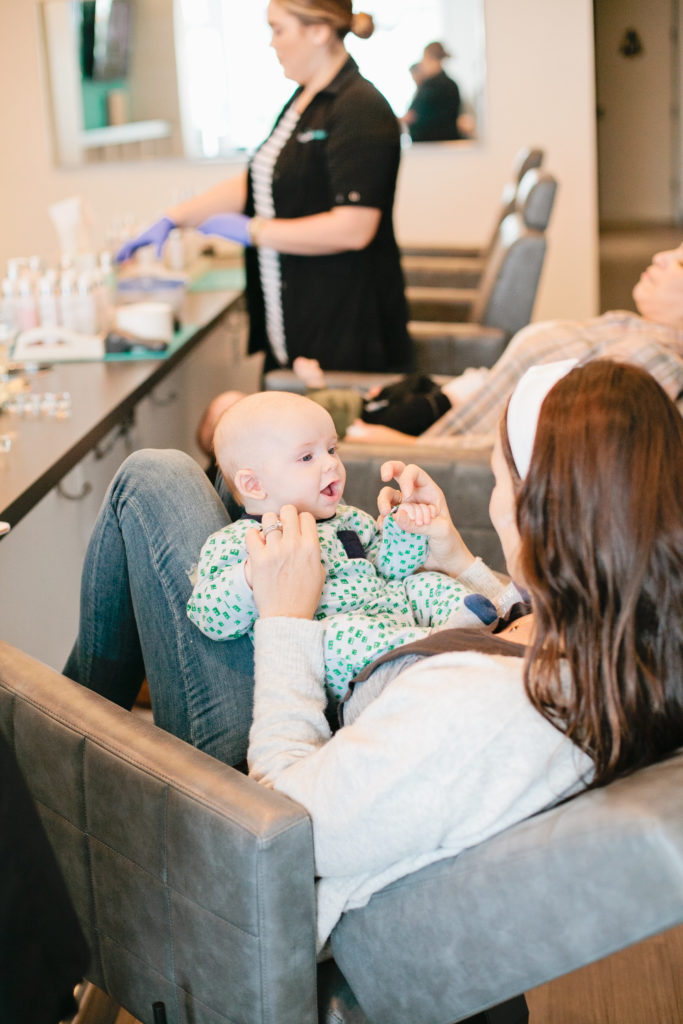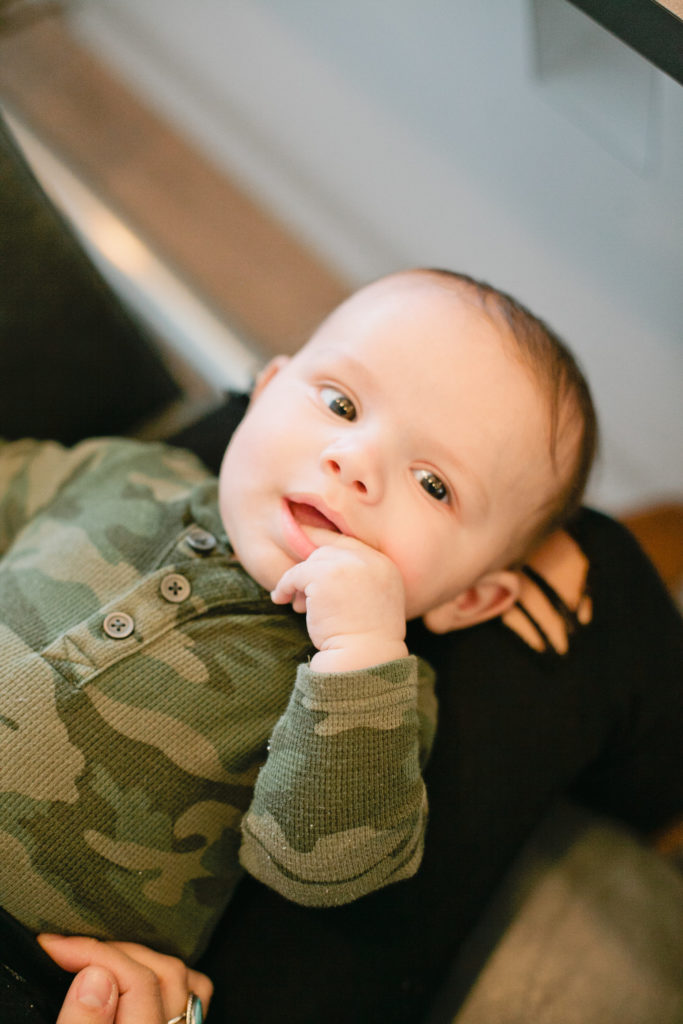 Head over to our Instagram to win your own amazing experience at Facialworks!!  Because you deserve to be spoiled too!!
xx
Jacquelyn