Having my second baby I knew there were things I wanted to try this time that I didn't do the first time.  One of those things was more baby wearing, specifically in a baby wrap.  Court was such a wiggly worm he didn't really like being in them.  Plus, I could never figure out how to use them!  But this time I was determined to try!!  After doing my research I decided that Solly Baby Wrap was the one for me!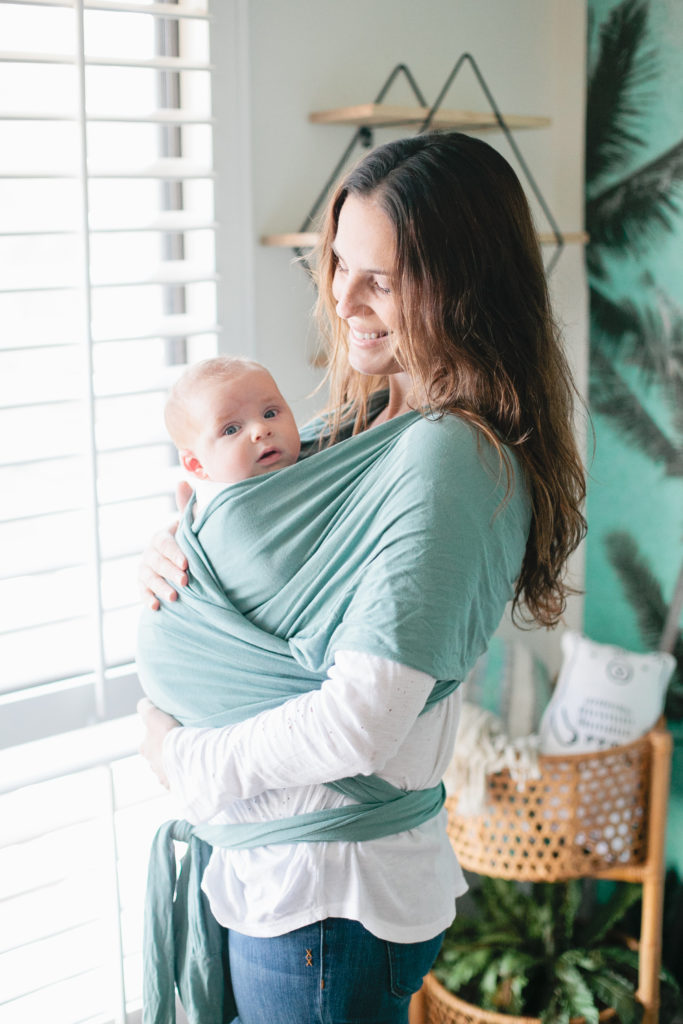 Leah had tried Solly Baby with Isla last year and recommended it to me.  Lucky for me, they came out with brand new colors right when Cruz was born!  I decided on this beautiful succulent color, which I absolutely love.  I was intimidated the first time I put it on, but when I simultaneously used the video on their website, it worked like a charm!  Not gonna lie, I use that video a lot!!  It's super helpful when I'm second guessing myself on whether I'm doing it correctly or not.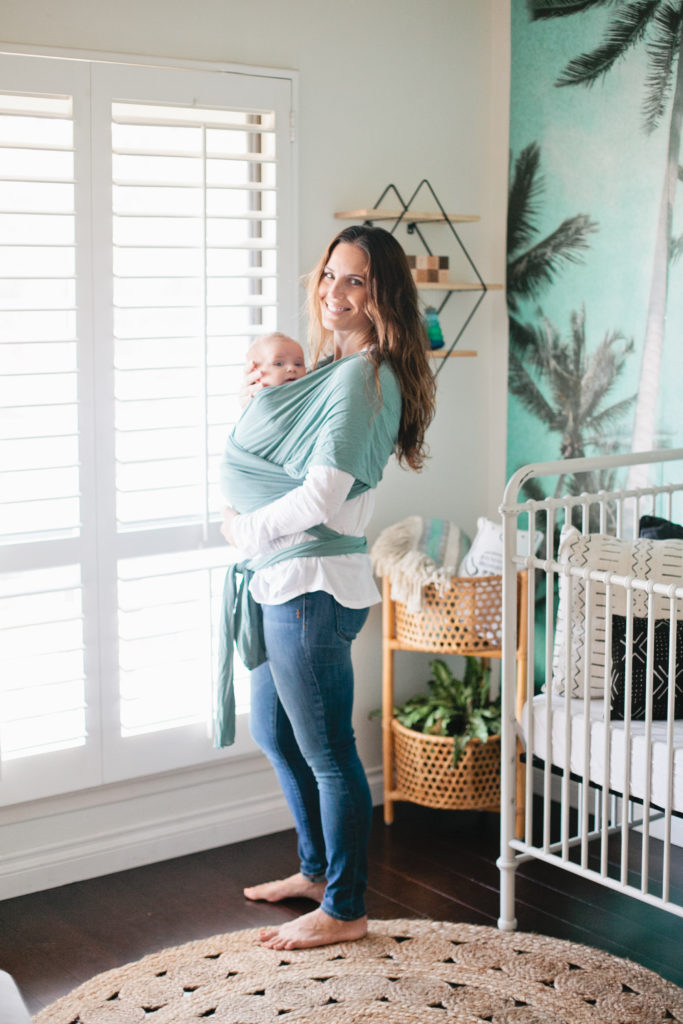 The first time I used the carrier was a day when Cruz was being rather fussy.  I'm not lying at all, but the minute I put him in the carrier he fell asleep!  It was like magic!!  I can't say it's been that easy every time since, but he loves being so close to me and about 99.9% of the time I wear him, he sleeps!!  It's so sweet to feel him against my chest and see his content little face.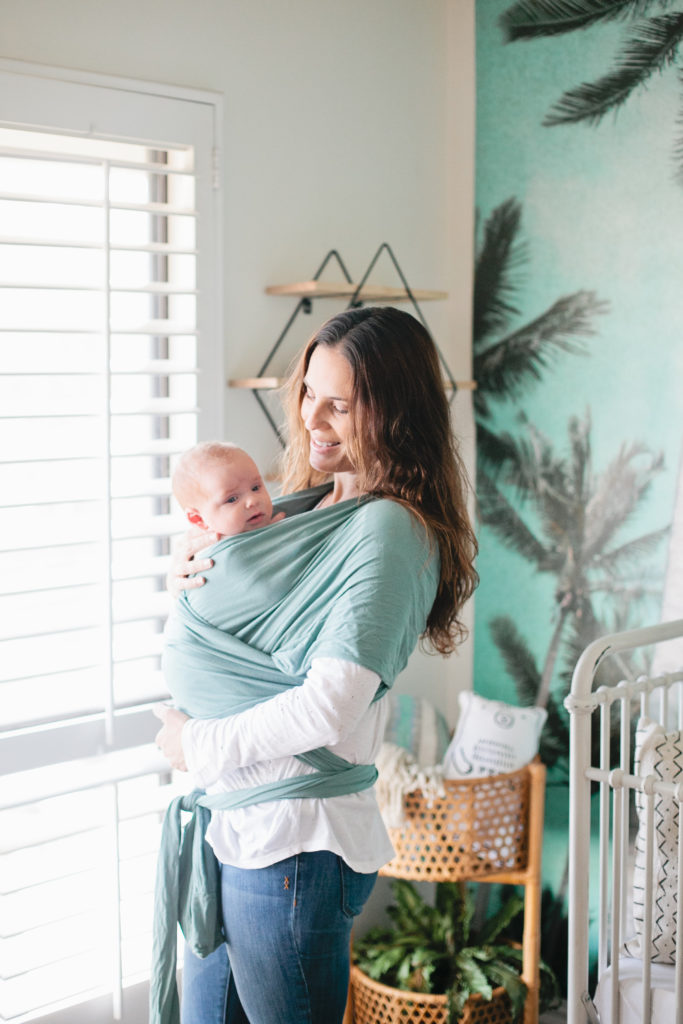 Not only does the Solly Baby Wrap help to calm Cruz but it also makes life easy for me!  It's nice being able to keep Cruz happy while I'm able to multi task.  I can play with Court, clean up the constant mess of my house or make dinner!  When I'm able to do all of those things I really feel like I'm winning at life as a mom, even if it is just for 20 minutes!
These make for a great gift for any mama to be, or if you're a mom and wondering what these wraps are all about, you should definitely try them!  One satisfied mama of two crazy boys right over here!
xx
Jacquelyn