Every year we have a special and colorful Cinco de Mayo Fiesta to share, and this year is no exception!  We've shared many a Cinco de Mayo table, some of my favorites are here and here.  This year we are serving tacos, nachos & margaritas, duh!  In addition, using pinks, yellows and orange… And lots of cactus!!  Keep scrolling to see all the fun and don't forget to head over to Green Wedding Shoes to see more!
This shoot was shot at American Vintage House, we shared about them a few weeks ago here!  The perfect space to rent for a fiesta of your own!
Photos by Roxanne McClure Photography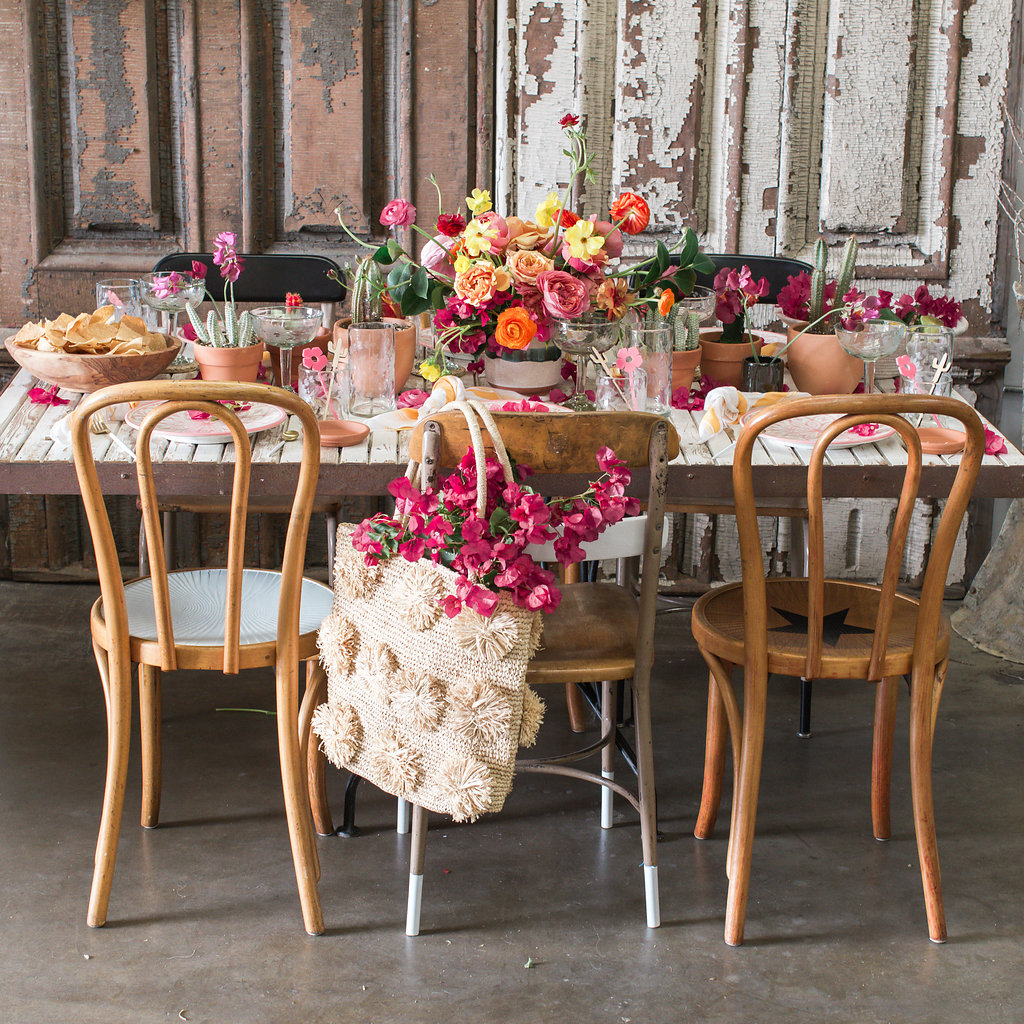 Let's start with the pretty and colorful invite from Poppy Jack Shop! Not only does she always makes my dreams come true, but also she added just the right cactus touch!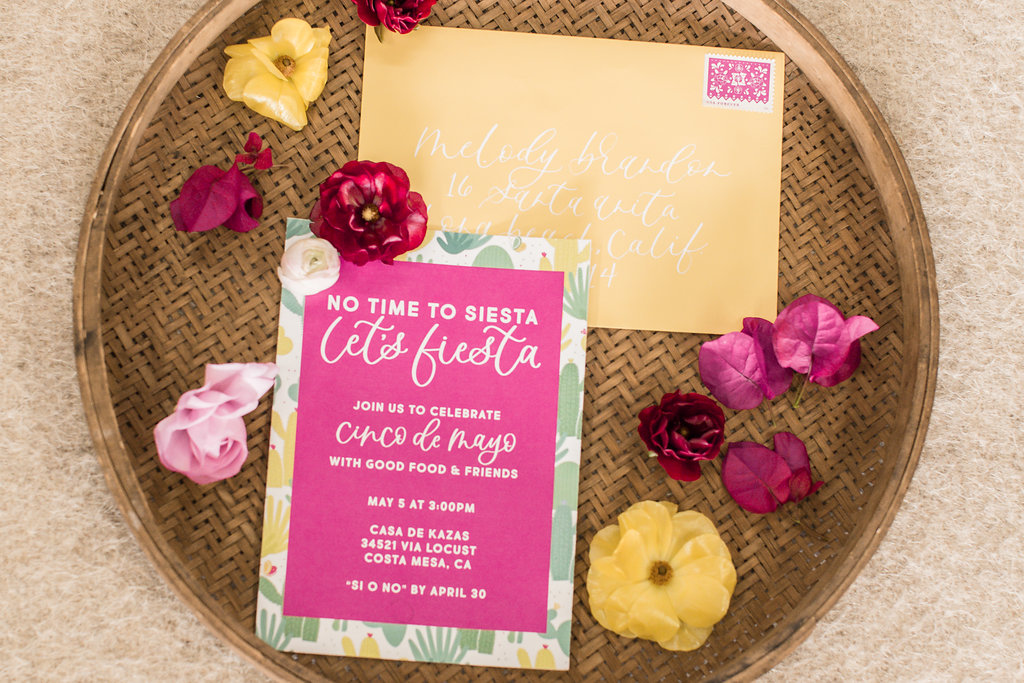 Now, on to the table!!!  And isn't it a beauty?!  I love to play with color… Of course something simple, clean and white looks amazing.  But give me color and I'm a happy girl!  And what does Cinco call for?!  COLOR!!  So we brought it and then some…
First of all, the flowers by Rooted & Wild are just stunning…  That girl has my heart and keeps my floral dreams going each and every time!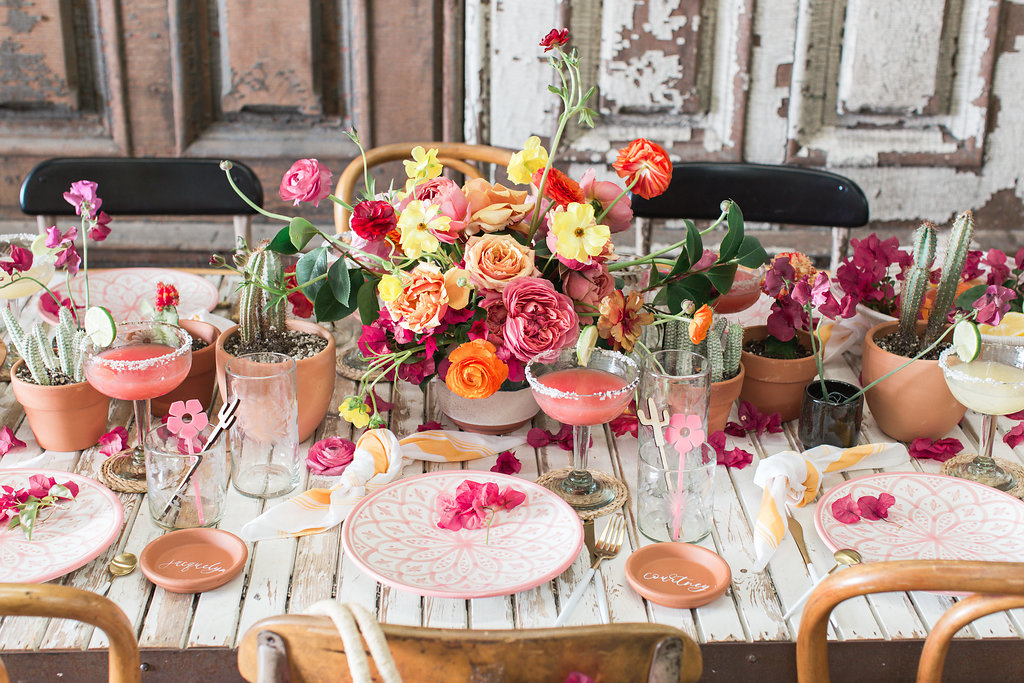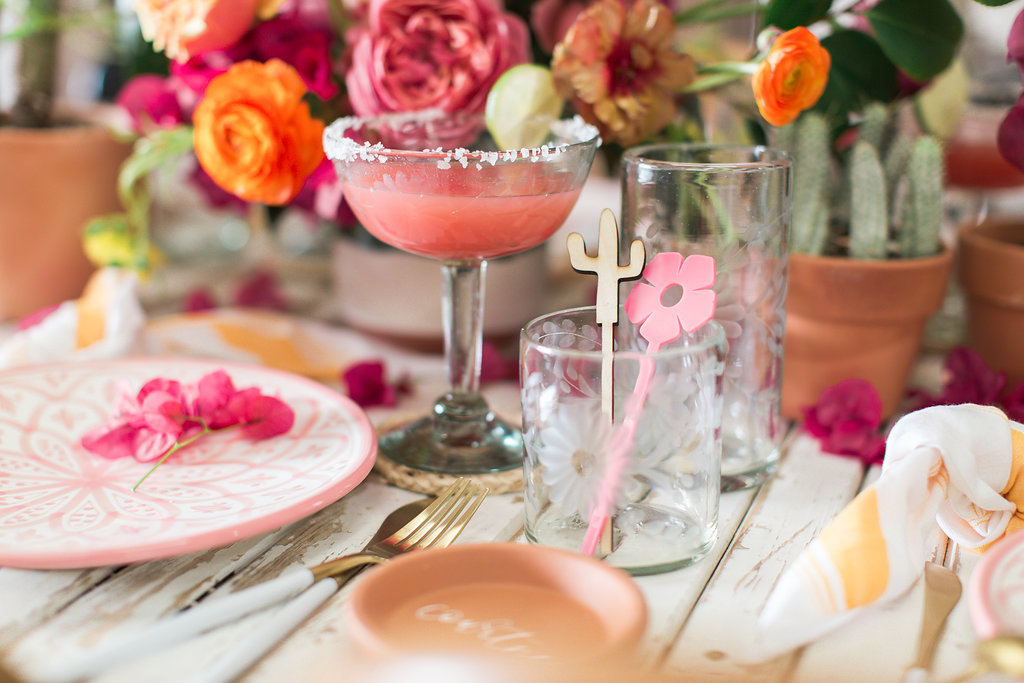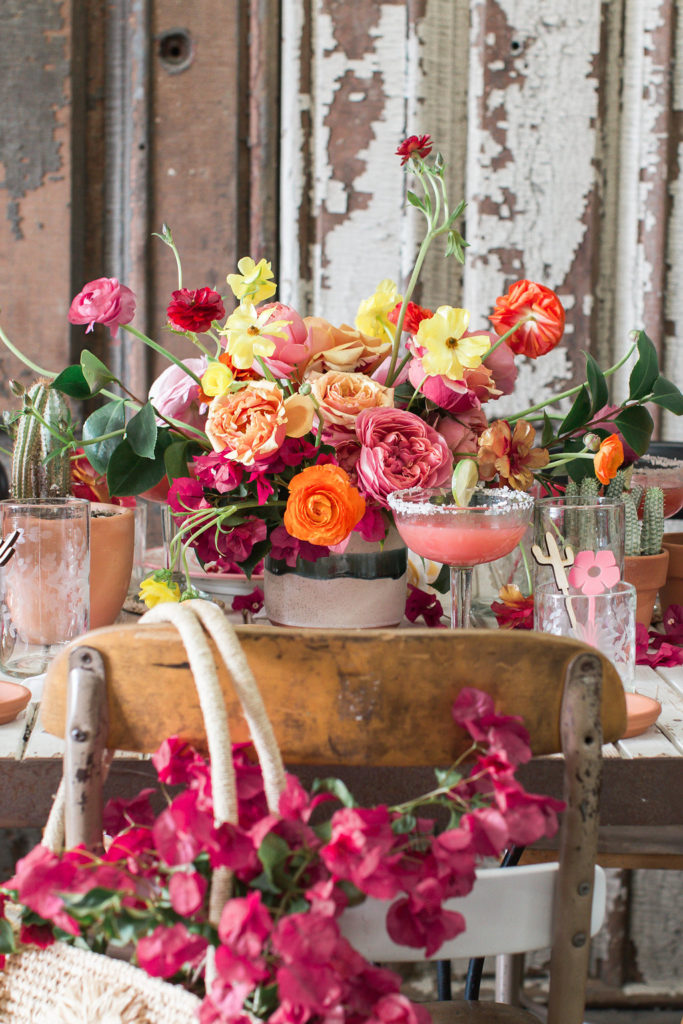 The place settings and glassware are from The Little Market, you know they're one of our favorites!  Their new pink moroccan plates were the perfect touch, because who doesn't love pink?!  In addition, those details from Poppy Jack are the perfect touch!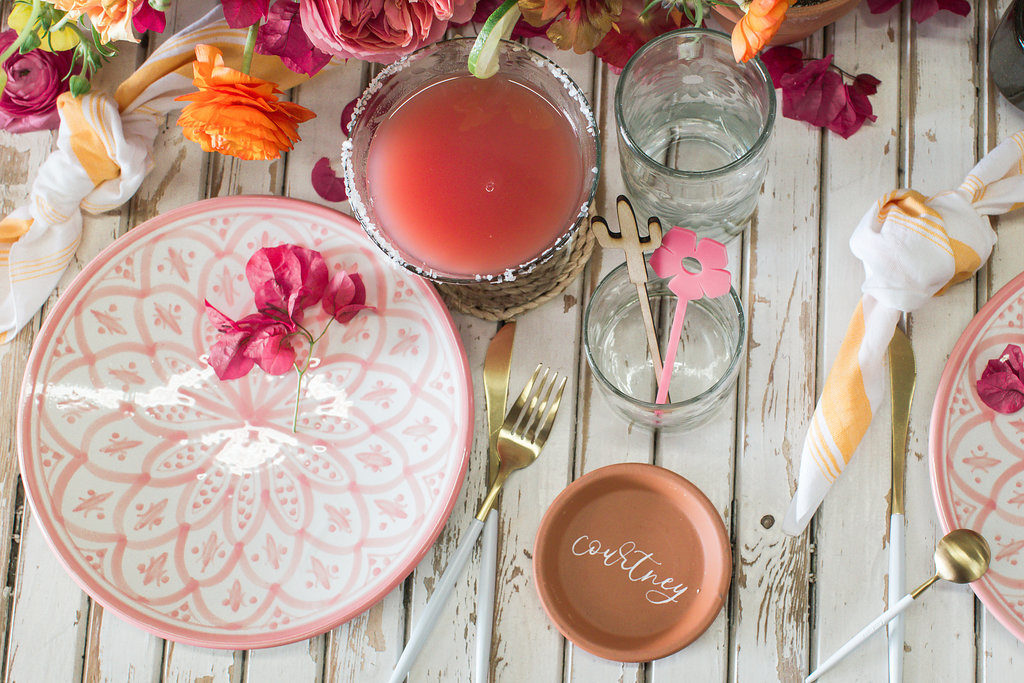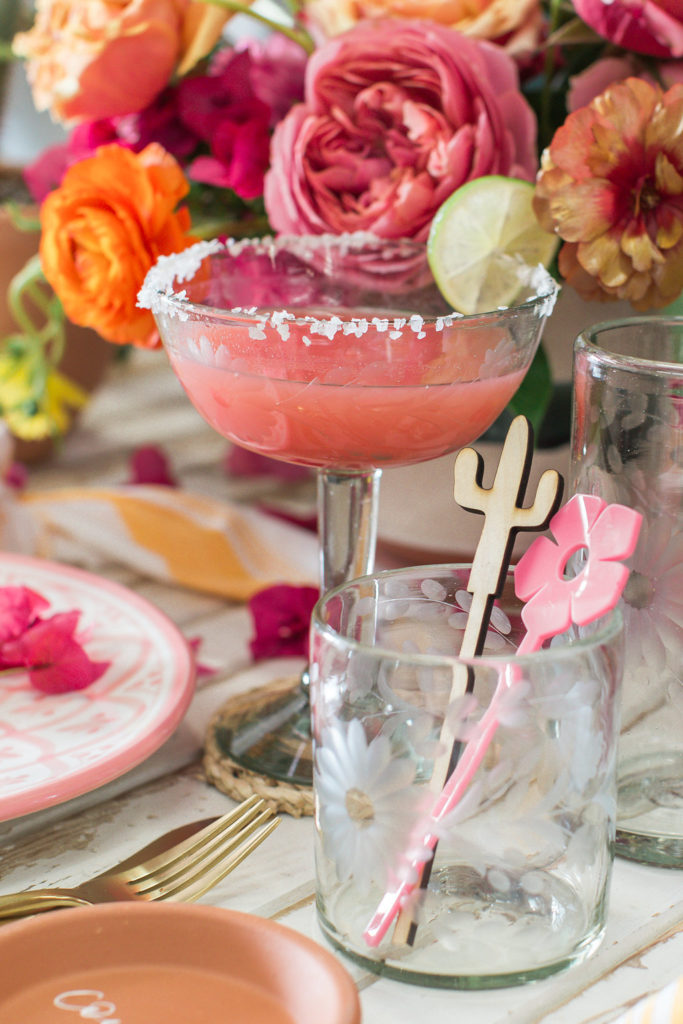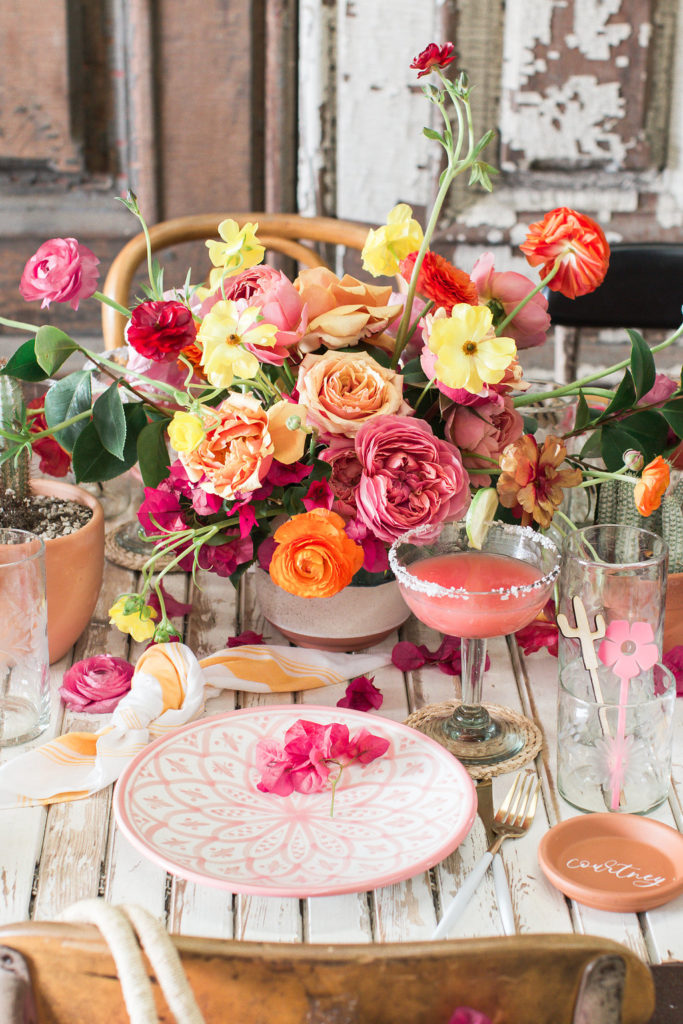 Jeez Rooted & Wild, these flowers…. Literally. no words!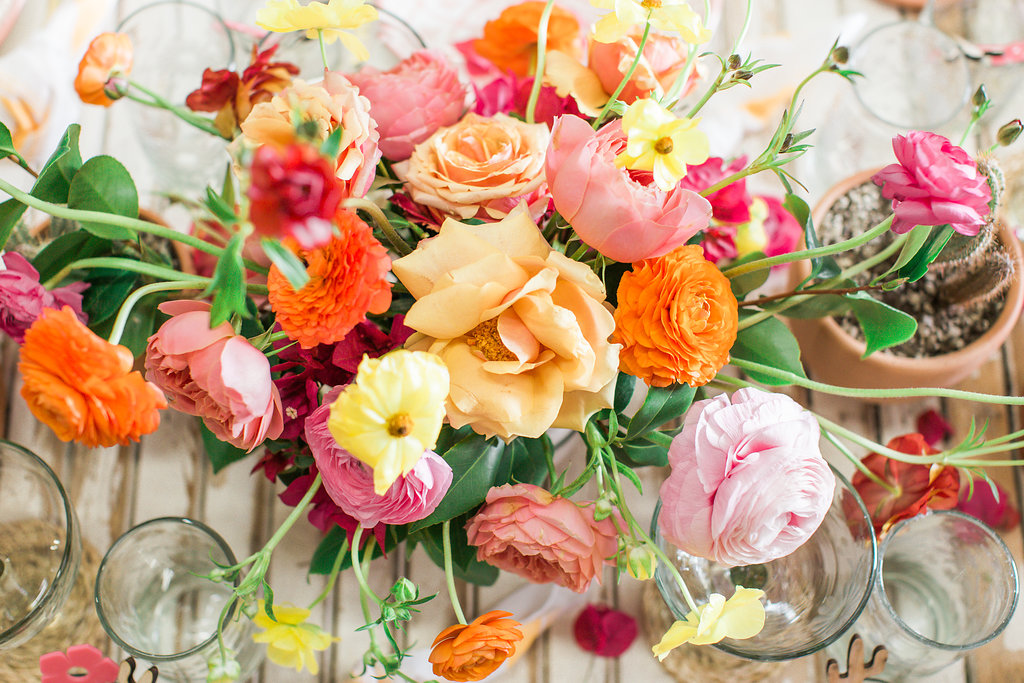 This raffia bag from The Little Market caught my eye and I thought, that's the perfect accessory for Cinco!  And bougainvillea is the perfect addition to any fiesta!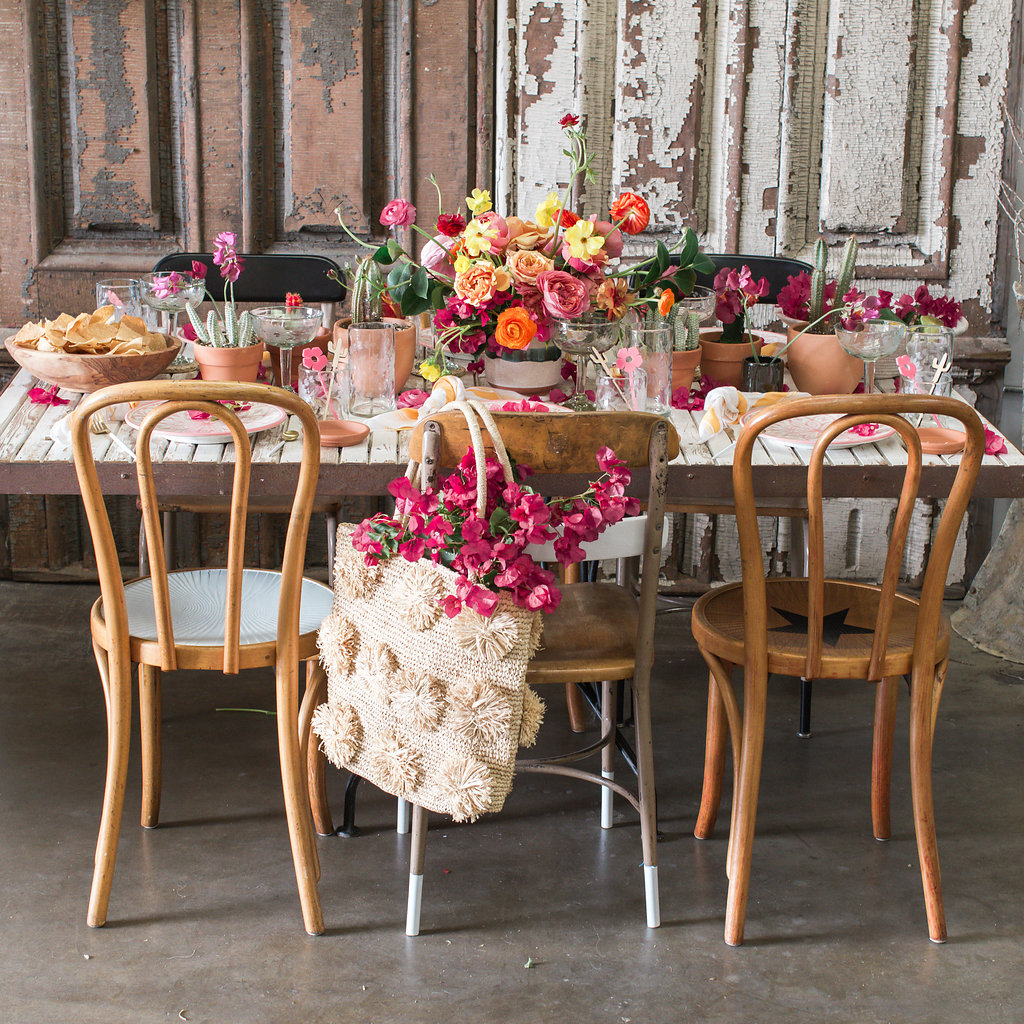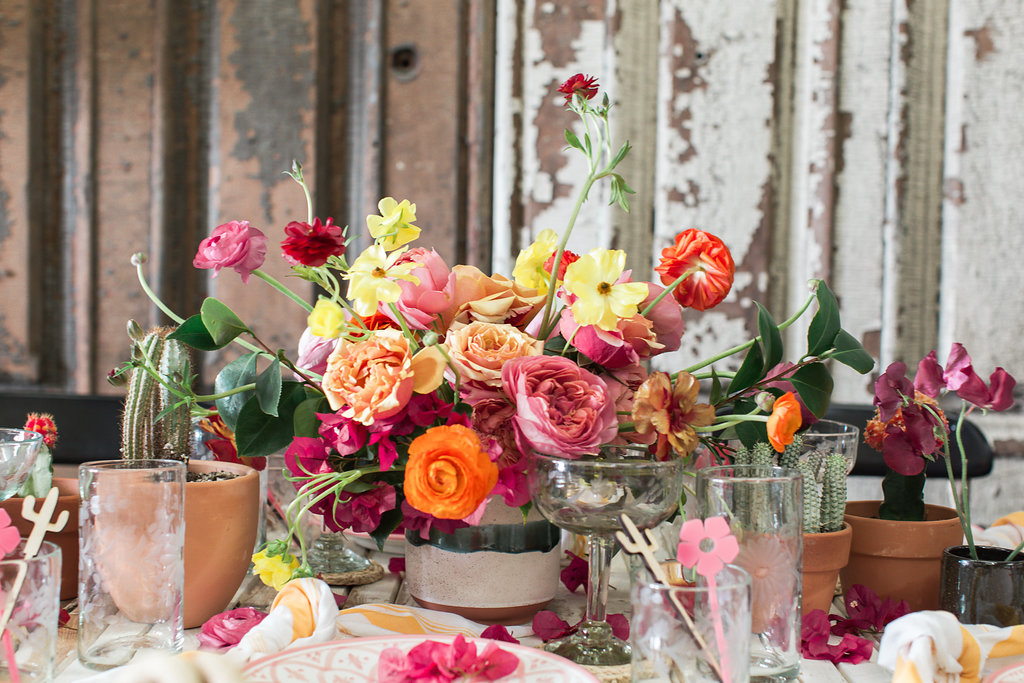 Now… I can't take the credit here but our lovely photographer, Roxanne, had the idea for the taco wall.  And not only that, she MADE IT!  I don't know about you, but I clearly don't want to be served tacos any other way, ever again…  Taco walls are life.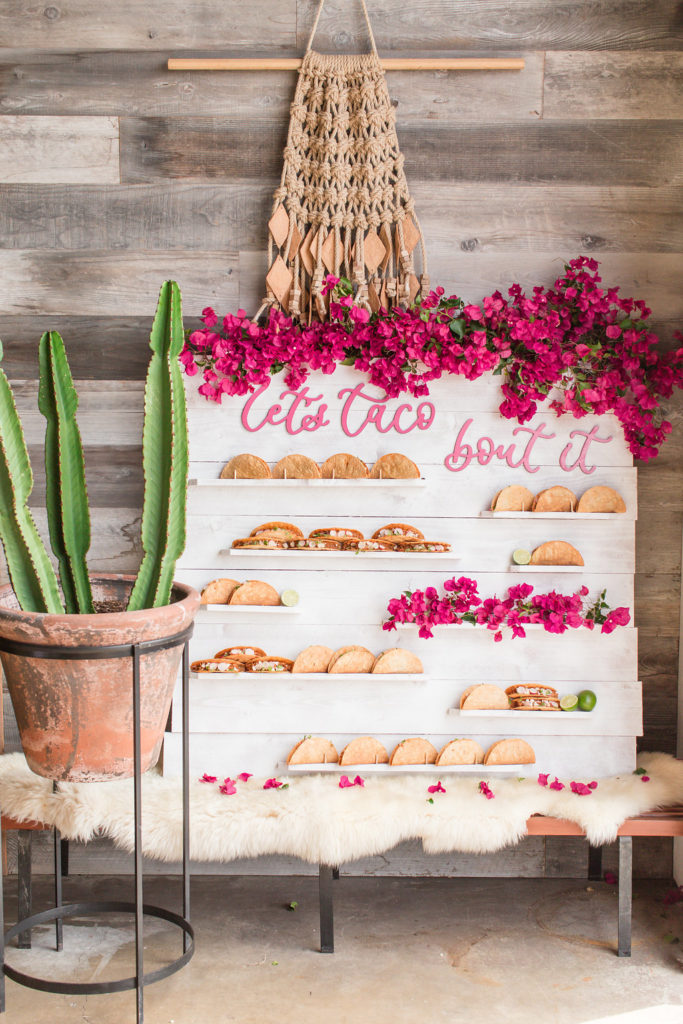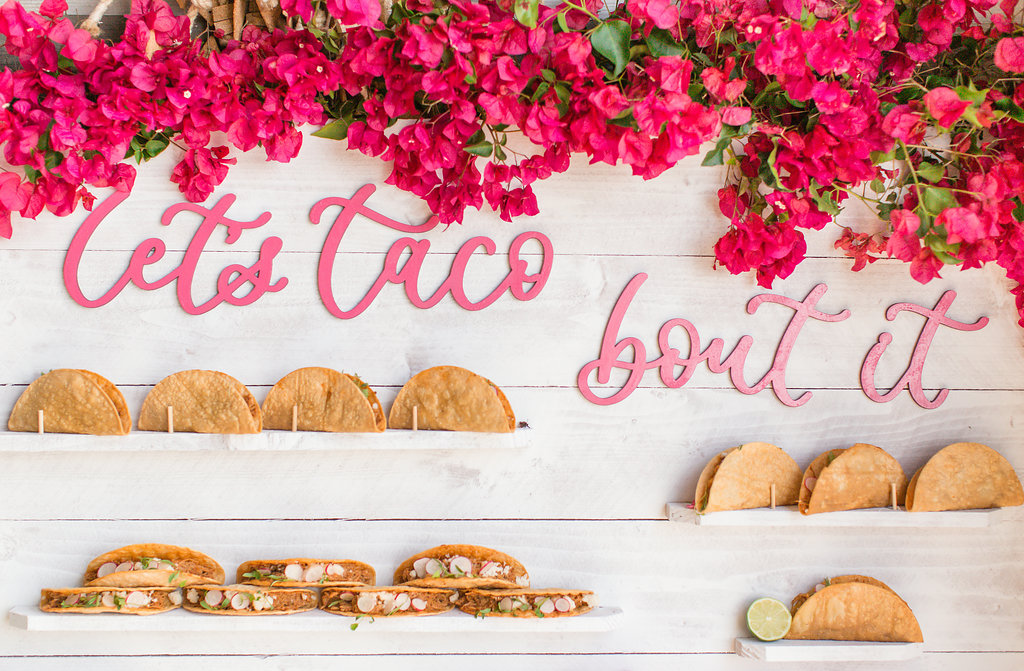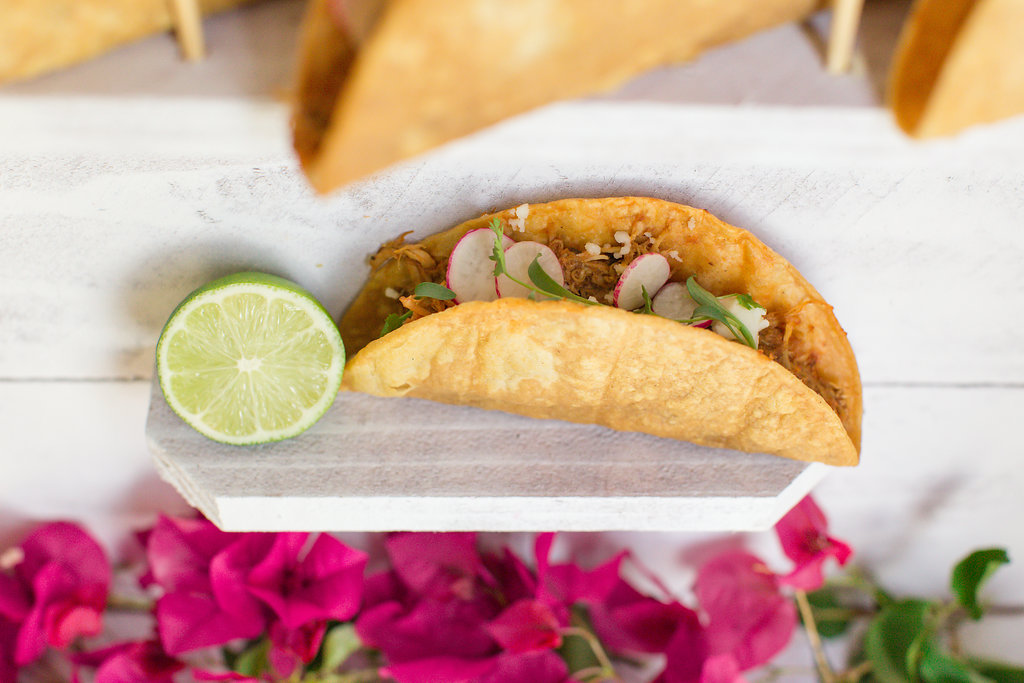 Colette's Catering made the delicious tacos and Poppy Jack did the pretty calligraphy!  Of course Rooted & Wild added the perfect bougainvillea touch…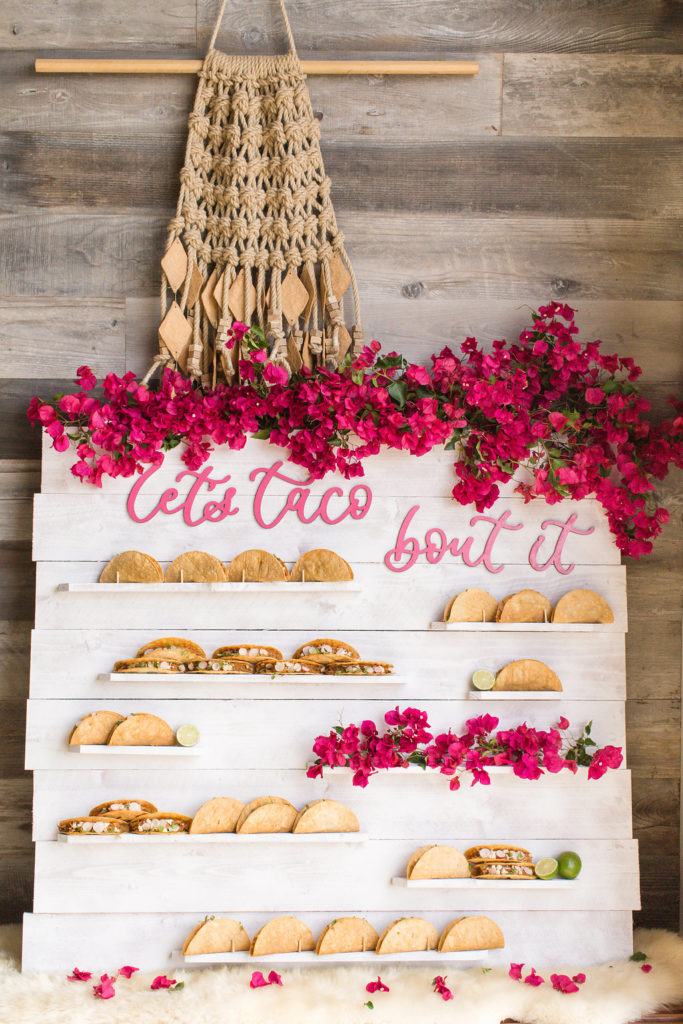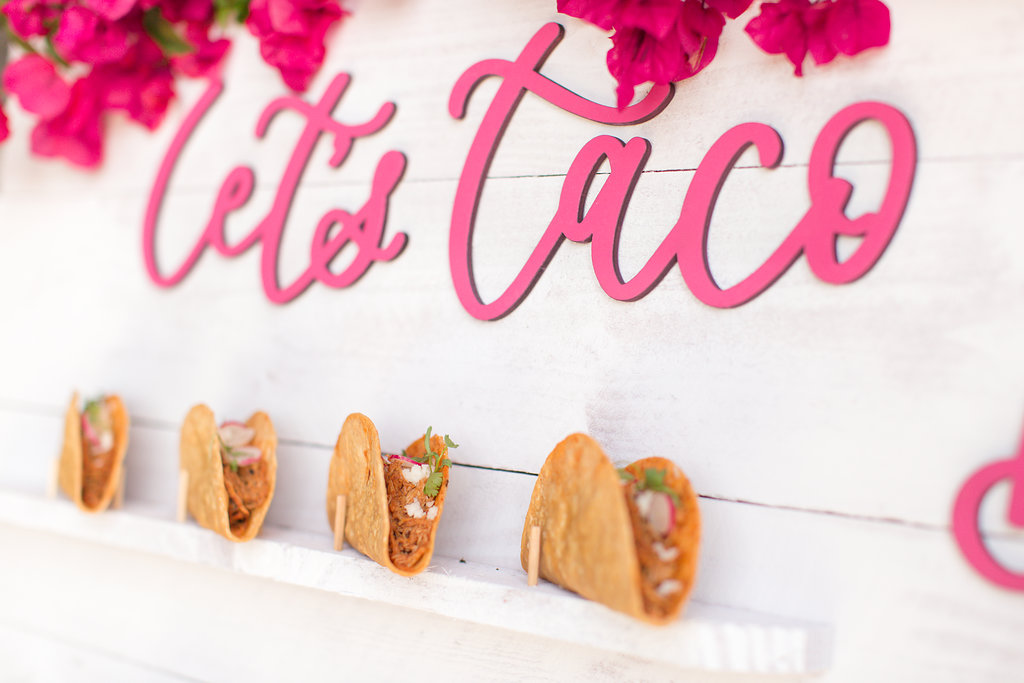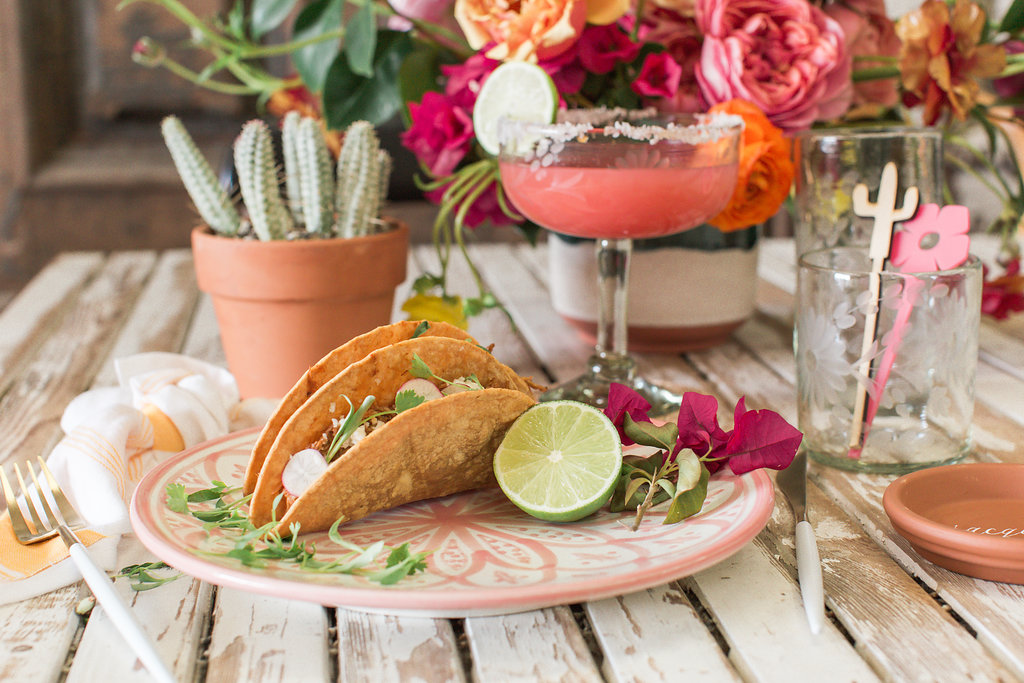 Moving on to more amazingness…  Every fiesta needs a nacho bar with a cactus balloon installation, am I right?!  I mean, it's really the only way….  Thank you Wild Child for always making balloon magic!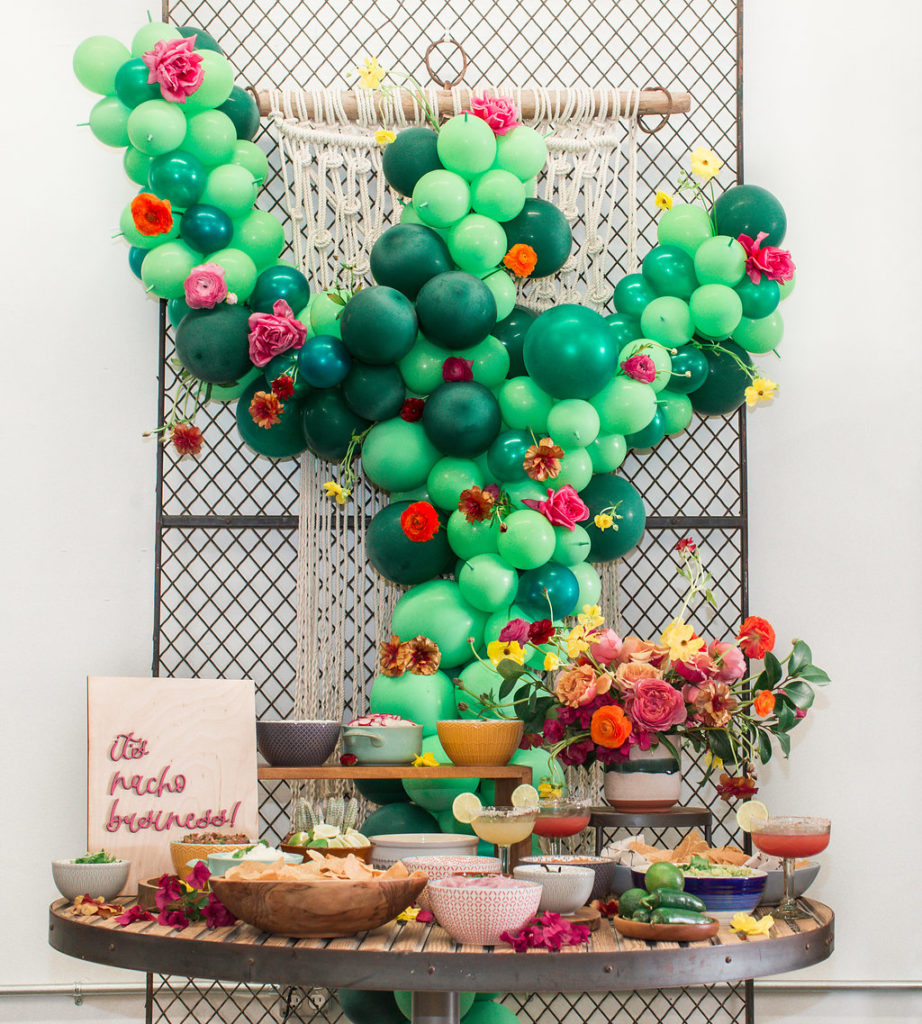 Let's just say this was the hit of the shoot…  I mean, we didn't mind "cleaning" this up at all… And our bellies didn't either!  Colette's really brought it and didn't disappoint, because they are the best!!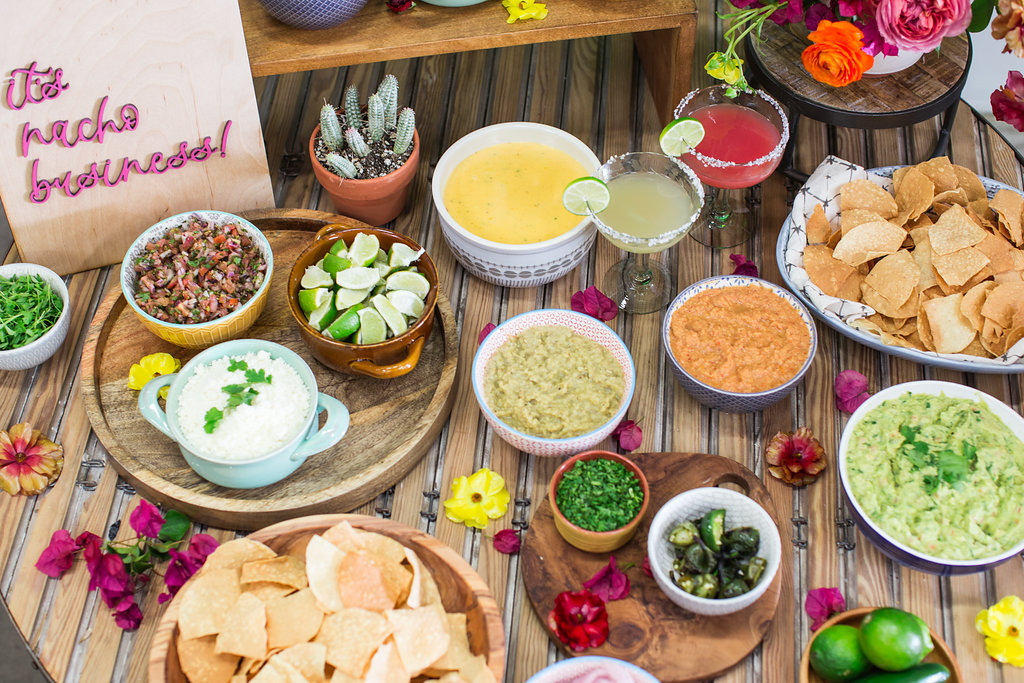 Fruit cups, done just right!!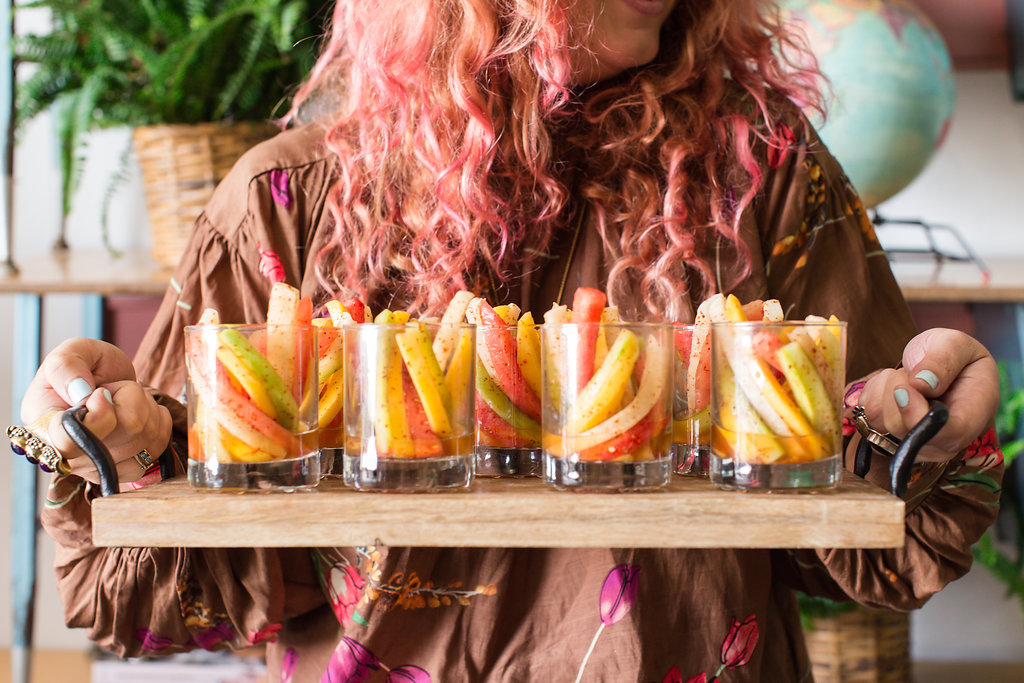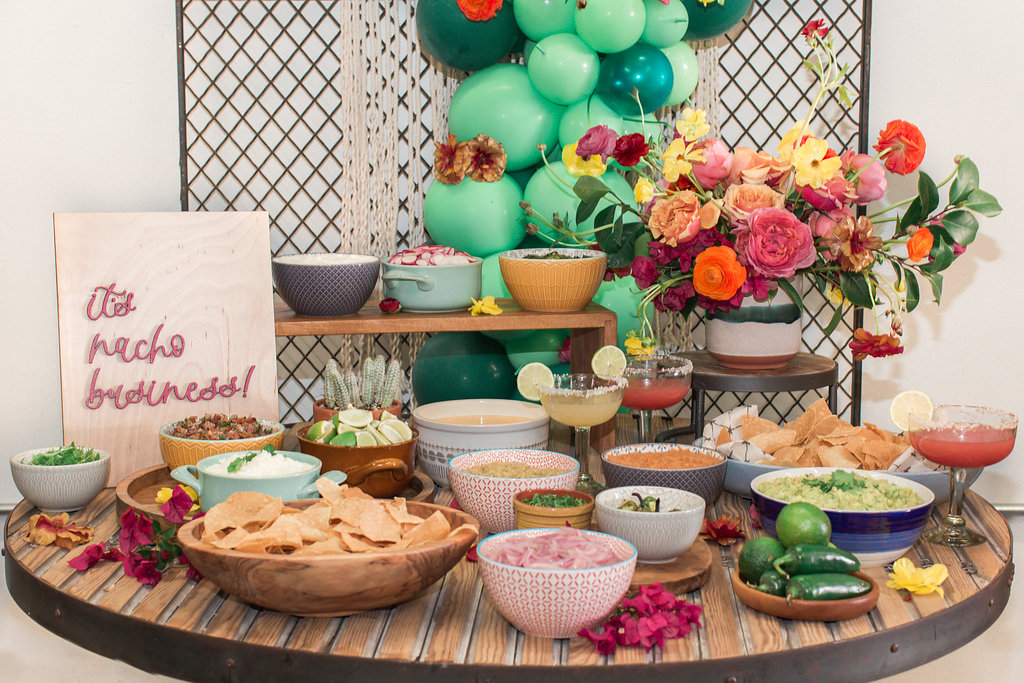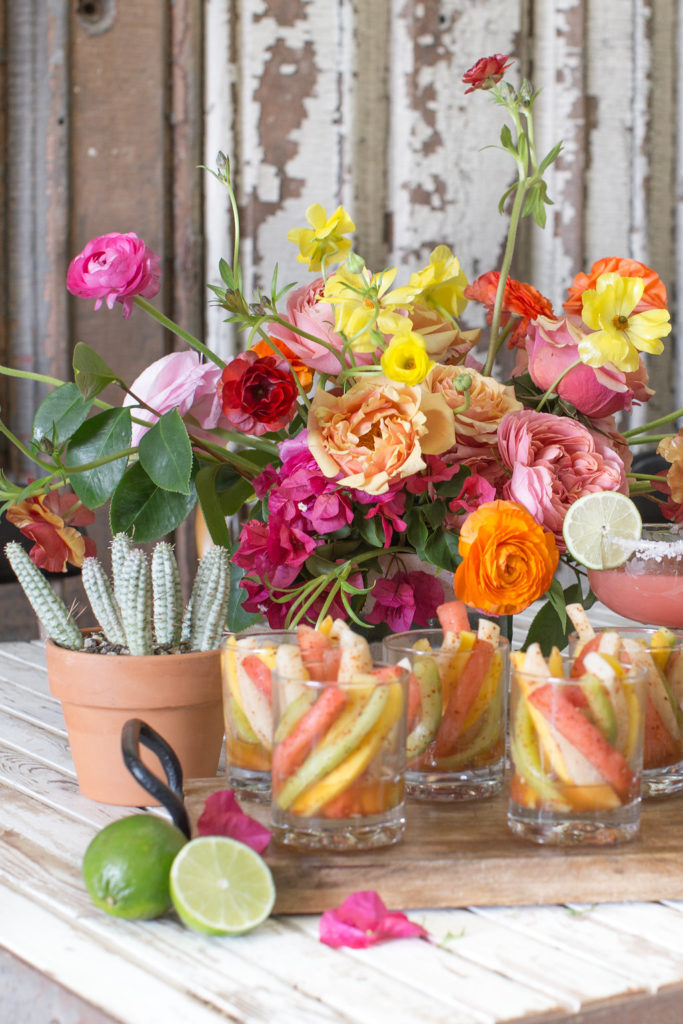 Lastly, every good fiesta needs some dulces!!!  Our friends at Sugar Crush Sweets went to town… That cactus cookie cake is EVERYTHING!  And all the little treats like hand painted cactus cookies, piñata cookies and gold leafed chocolates just complete it.  So much pretty I can't even stand it!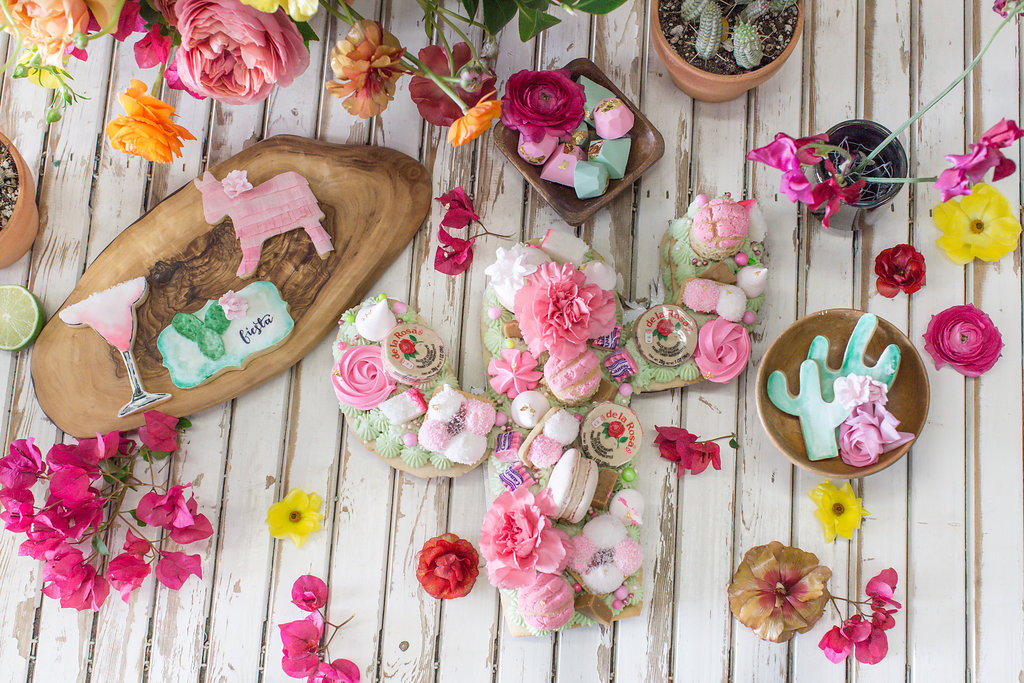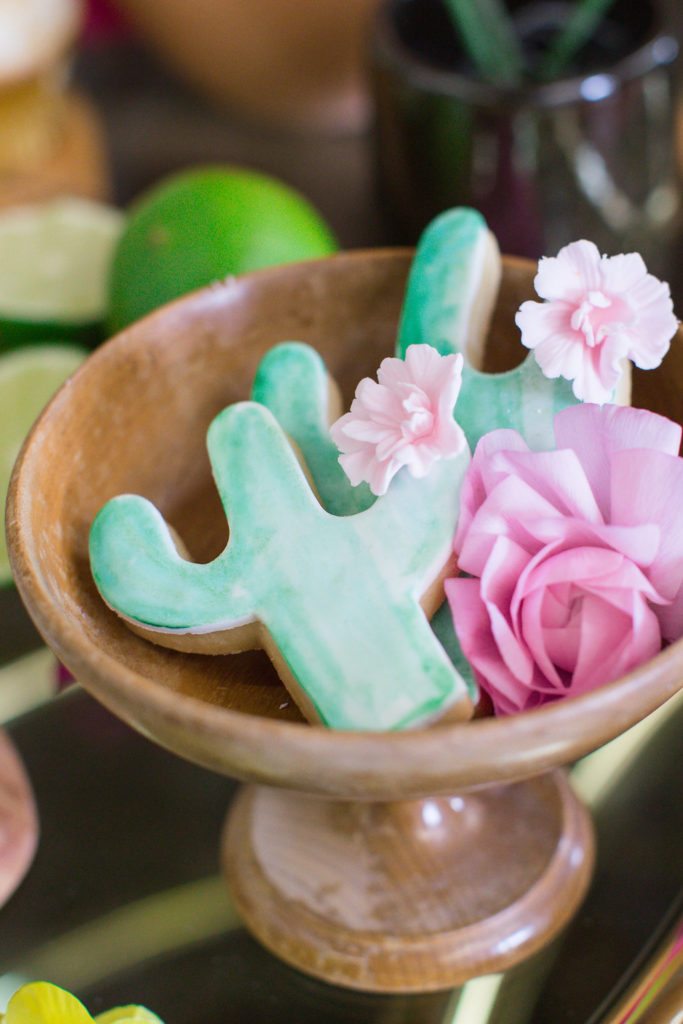 Cactus macaron cupcakes, can you even?!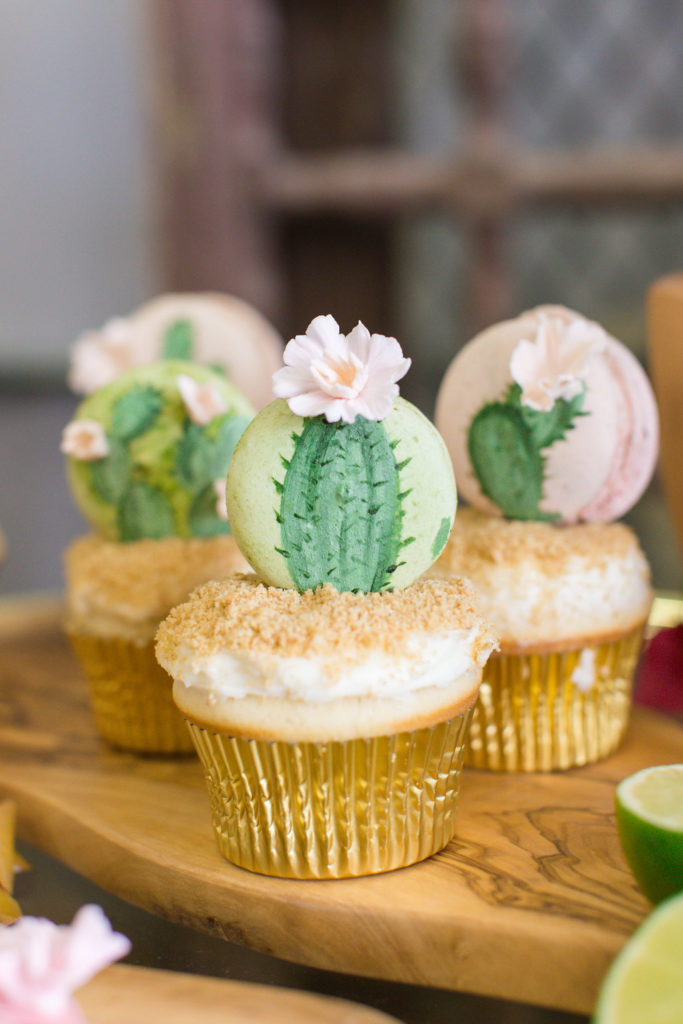 This little lady deserved her close up!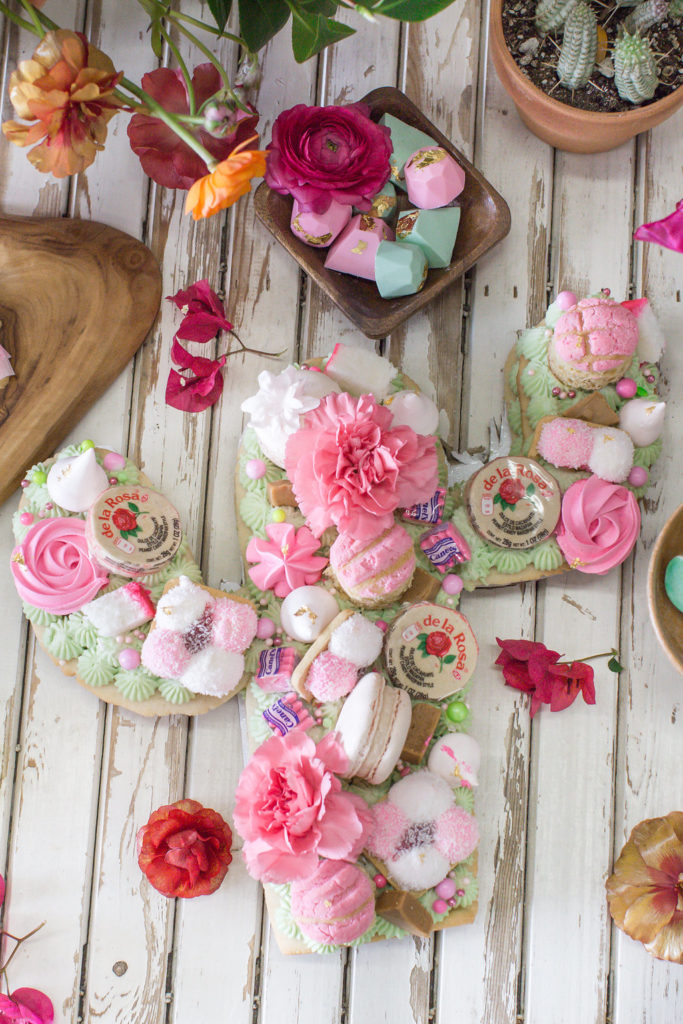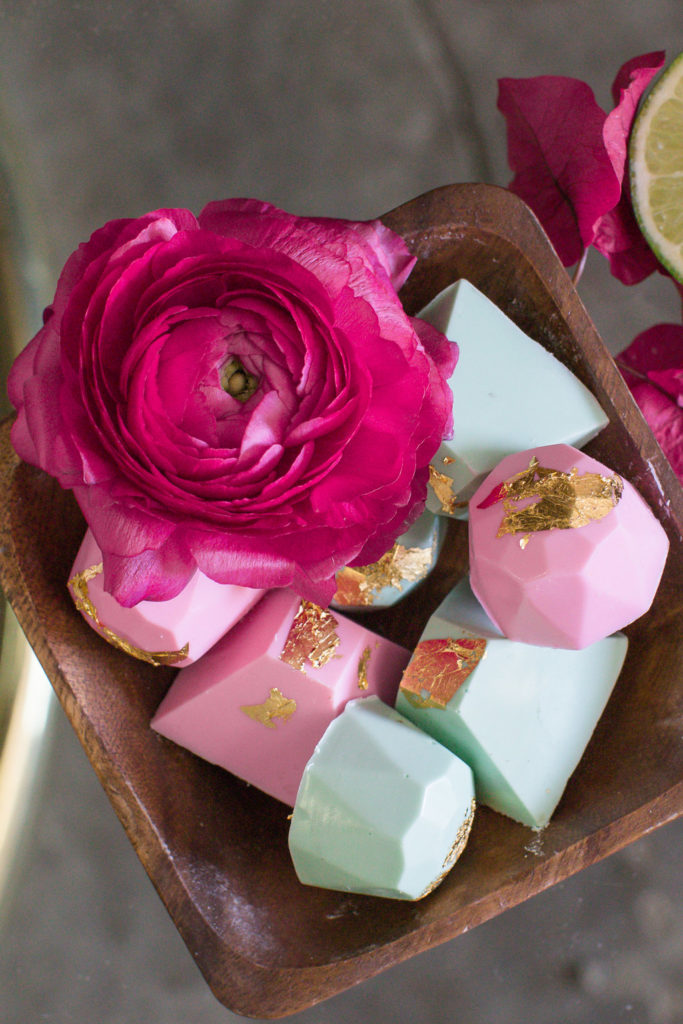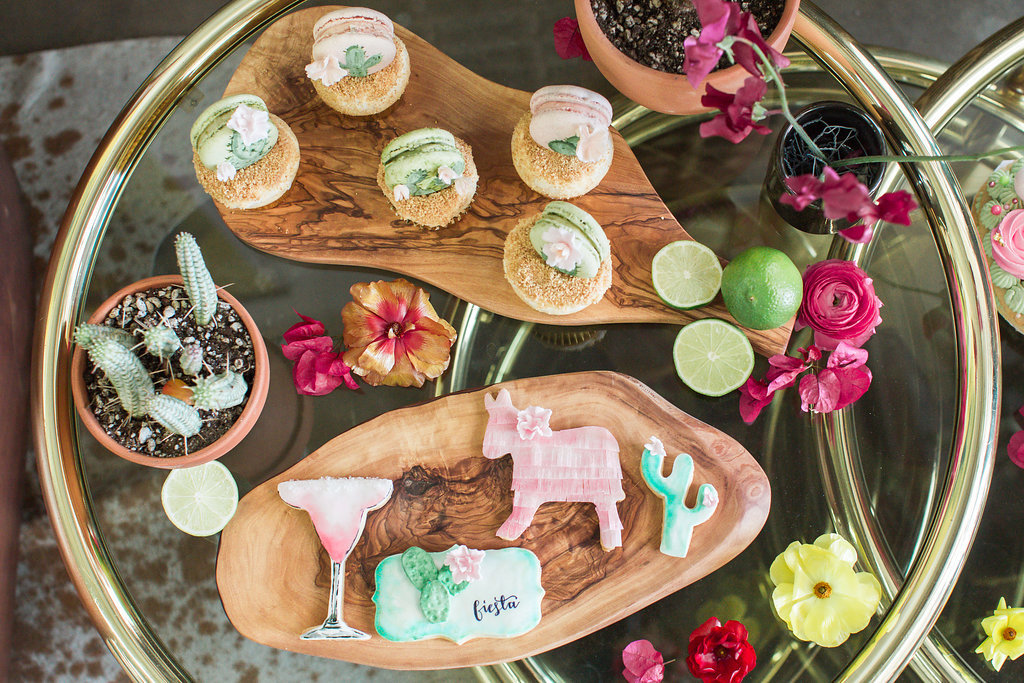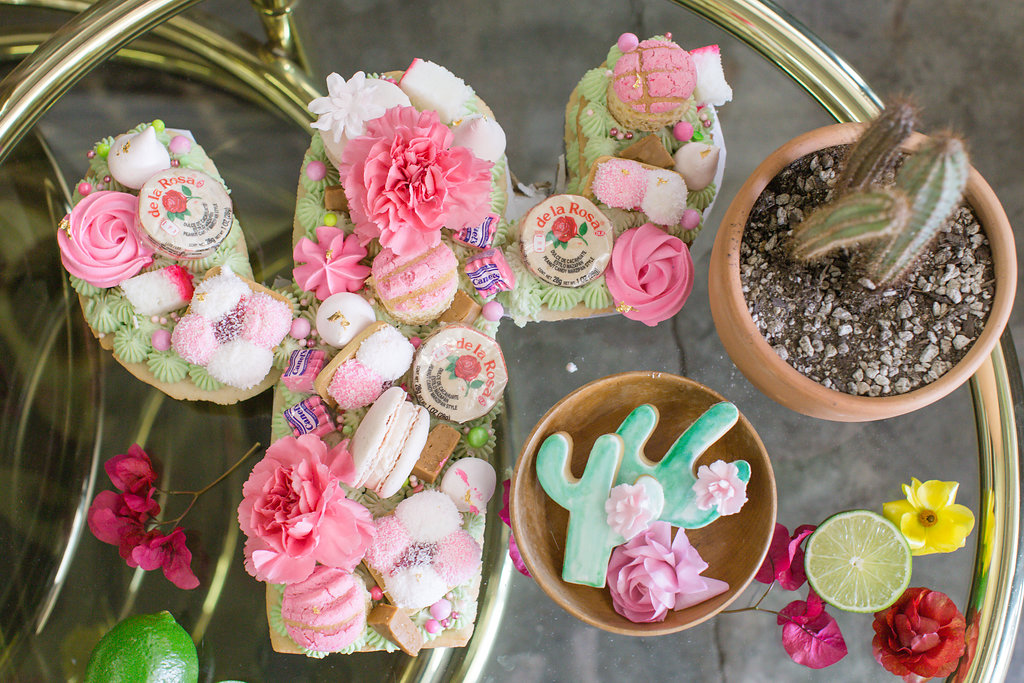 And there you have it… We fiesta with the best of them! But now it's time for me to siesta!  Too much Cinco makes me mucho sleepy!
xx