Start Packing!!
It's music festival time! Yay baby!
Photos by This Girl Nicole
Hair+Makeup by 10.11
Clothing: Prism Boutique
Jewerly: Gunn & Swain
Do you have your bags packed? Every year the fashion gets better and better at Coachella. This year we paired up with Prism Boutique + Gunn & Swain to show a few of our favorite picks to get you ready for the best party in the desert!
What is everyone wearing? What is your staple piece for Coachella?
Ours is the kimono- DUH. We love a good kimono, which is a daily staple for us, but for Coachella you can't do wrong! Tip: Pick out your favorite kimono and dress it up different ways throughout your time in the desert.
Lets start with this Lace Duster, she is a beauty! With its intricate, handmade lace detail & gargantuan flow, you will want this Lisa Maree White Breaking News Kimono for your staple kimono.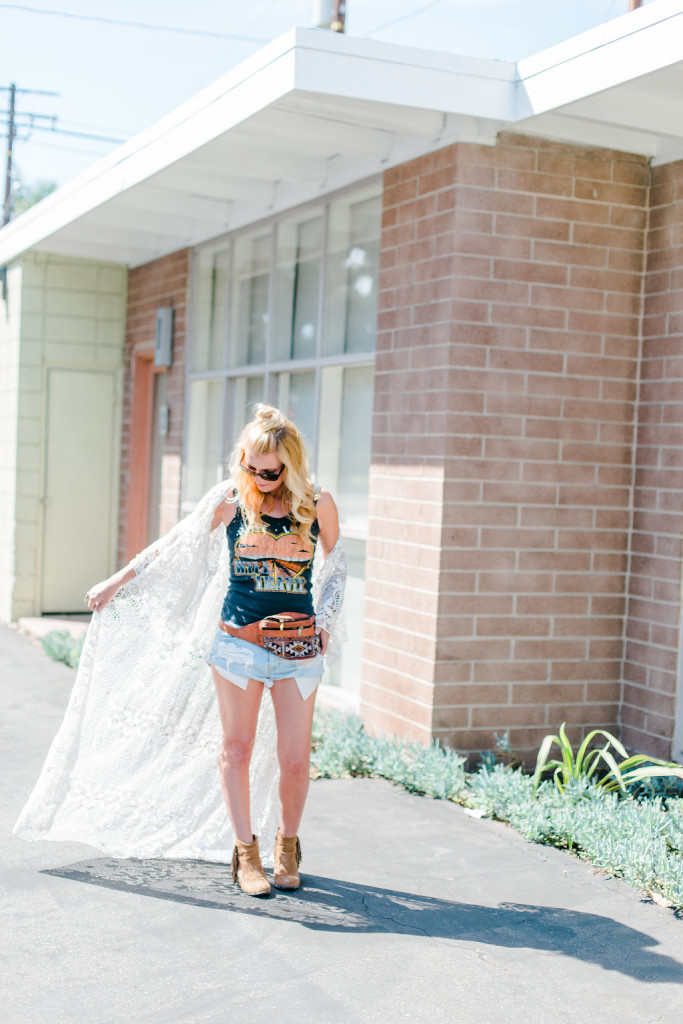 Paired with a pair of our trusty One Teaspoon Jean shorts and your favorite worn in vintage tee or tank. This Bandit Brand Will Travel Lace Tank is a great addition for your spring/summer wardrobe.
We are still obsessing over this bad ass Pamela V leather fanny pack, we had our own Jacquelyn Kazas sport one in our Newport Girls Day Out  last year. Its hands down a perfect and stylish way to keep your festival essentials tucked away.
Lets NOT forget the most important detail- Turquoise Jewelry! We are so in love with all Gunn & Swain Jewerly, but the turqouise ones are a must have for Beijos!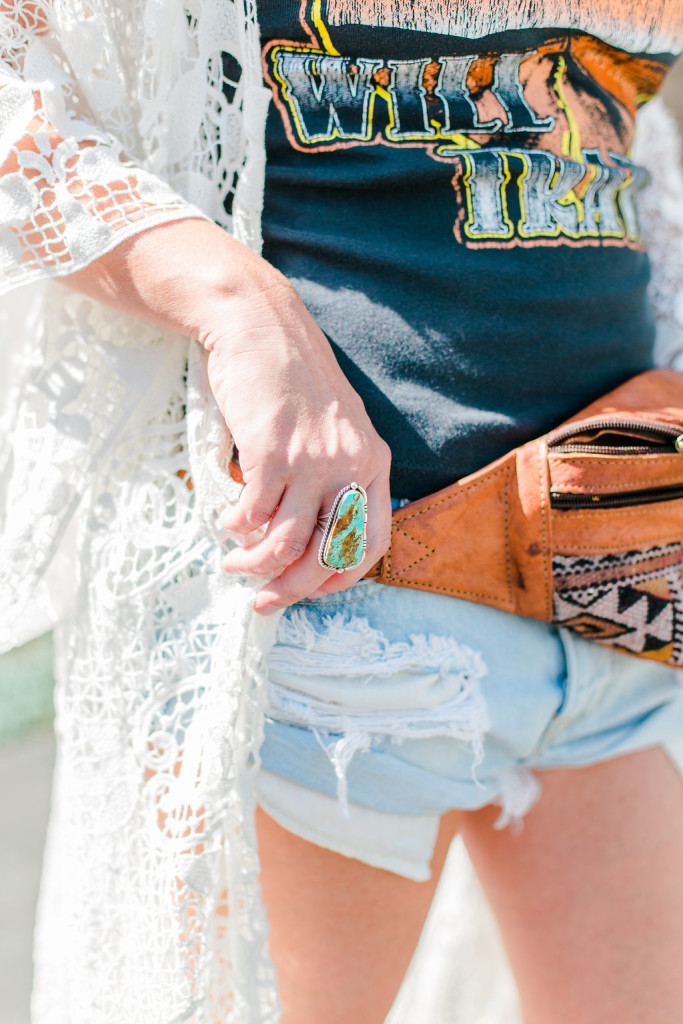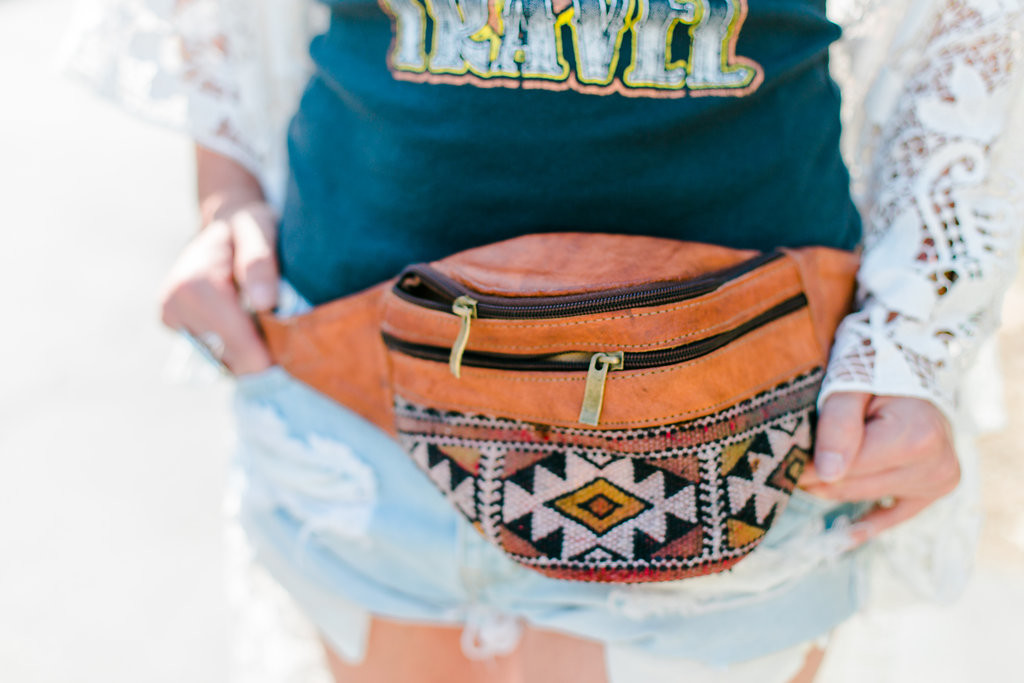 Grab your favorite worn in ankle boots and you are ready to rock out!
You could also pair your tank and kimono with a fun pair of Novella Royale Bells.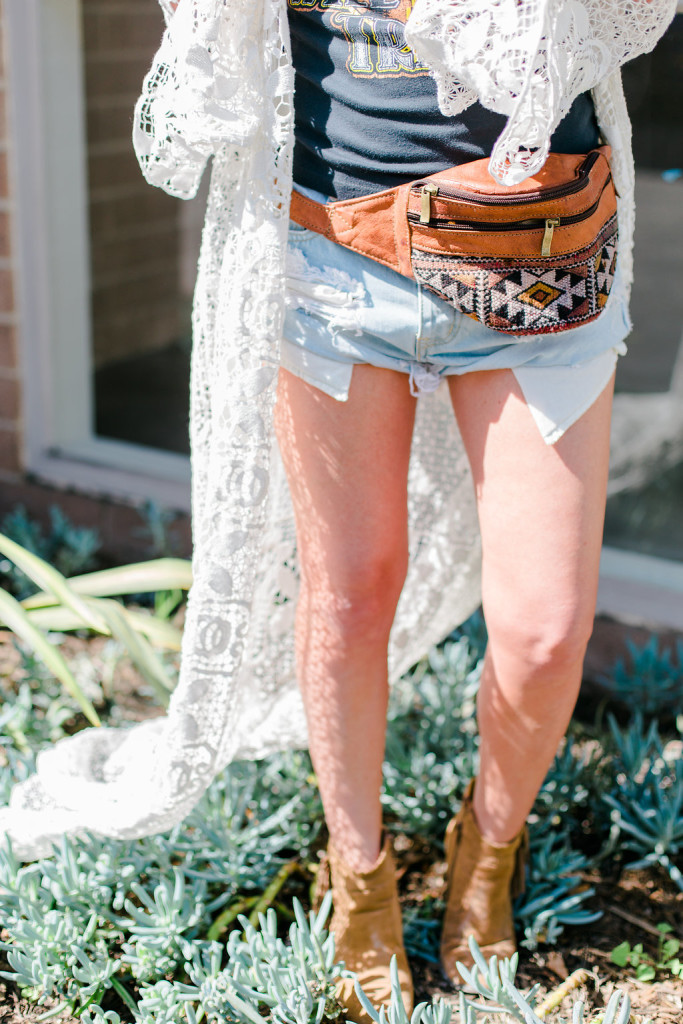 Lets chat rompers!
I have a love/hate relantionship with rompers. I'm in LOVE with them! I'm a sucker for a good romper, and Prism Boutique is the place to go for them!
The hate…. I hate I can't wear these everyday! hee hee…. I love rompers nothing bad about these… must have spring/summer pieces.
Here I'm wearing the Spell Xanadu Strappy Jumpsuit and its everything! The colors are the most perfect spring/summer palette. Its soft, pretty, and oh so perfect for Coachella! Paired with that the must have lace duster you are set for a fun warm day in the desert!
Don't forget your sunnies + turquoise jewelry. We don't leave the house without our Salt Sunnies and Gunn &  Swain Turquoise.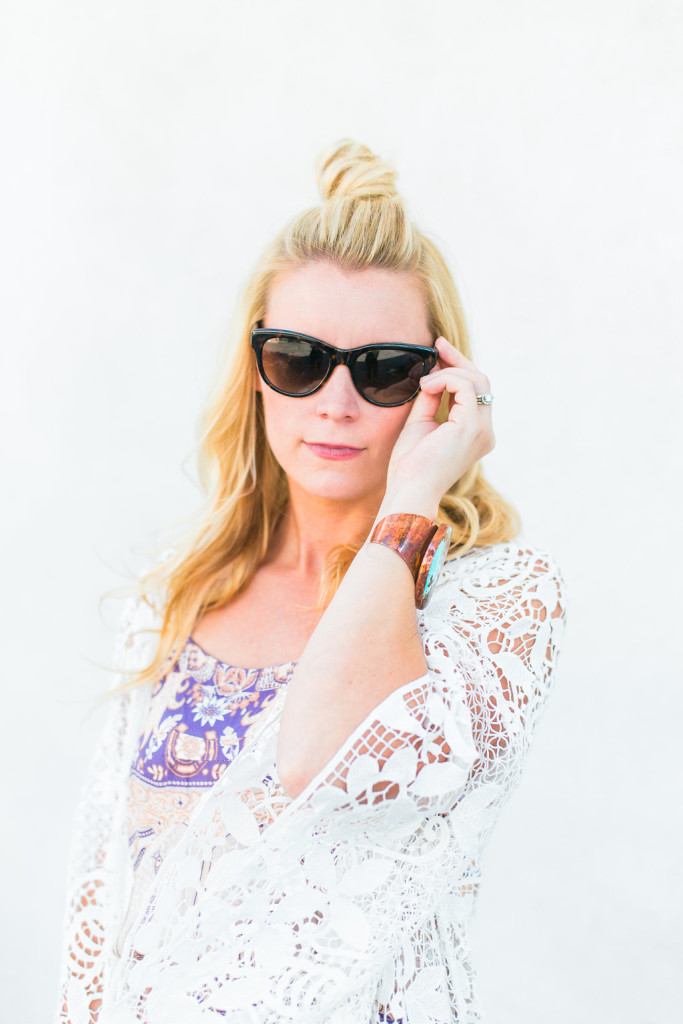 You can see the lace detail on the lace duster, how good is it?!?! GAH!! we can't get enough of it!
Our last look which might be my favorite Coachella look…
I wore this adorable one Amuse Society Skye Eyelet one piece under a pair of one teaspoon jean shorts and GAH!!! the best looking kimono around! The Novella Royale Gold Dahlia Hitch Hiker Kimono is one little number you don't want to miss out on. One of the new prints from Novella Royale is great subtle print for any little number.
If you are not comfortable sporting the trendy back side cut on bathing suits this year like myself, just cover it up with a pair of shorts! I love love the look of a one piece underneath a pair of your favorite shorts.
Go from the pool straight to the music! Pull your hair up in a half top knot, grab your sunnies and  you are ready to dance the night away.

 I hope you love our Coachella inspiration.. its not only perfect for any music festival but also great looks for the warm weather we have been having this year in California.
xoxo