Today we are visiting with one the amazing Julia Wheeler owner of Gunn and Swain, we say amazing because she is sincerely one of the kindest and most supportive women we have met in this crazy industry.  We are so happy to count her as one of our dear friends now!  Julia is incredibly hard working and always keeping us on our toes with new ideas and projects to collaborate on.  To top it off, she's not the only creative small business owner in her family, her talented husband Dusty who owns Rael Made a wood and metal fabrication studio and makes the raddest furniture you've ever seen!!  So basically they are taking over the world!
We took a visit down to San Diego where Julia and Dusty live and toured her brand new office.  She shared some of her secrets and insights into owning her own business and what it takes to make it all happen.
Photos by Megan Welker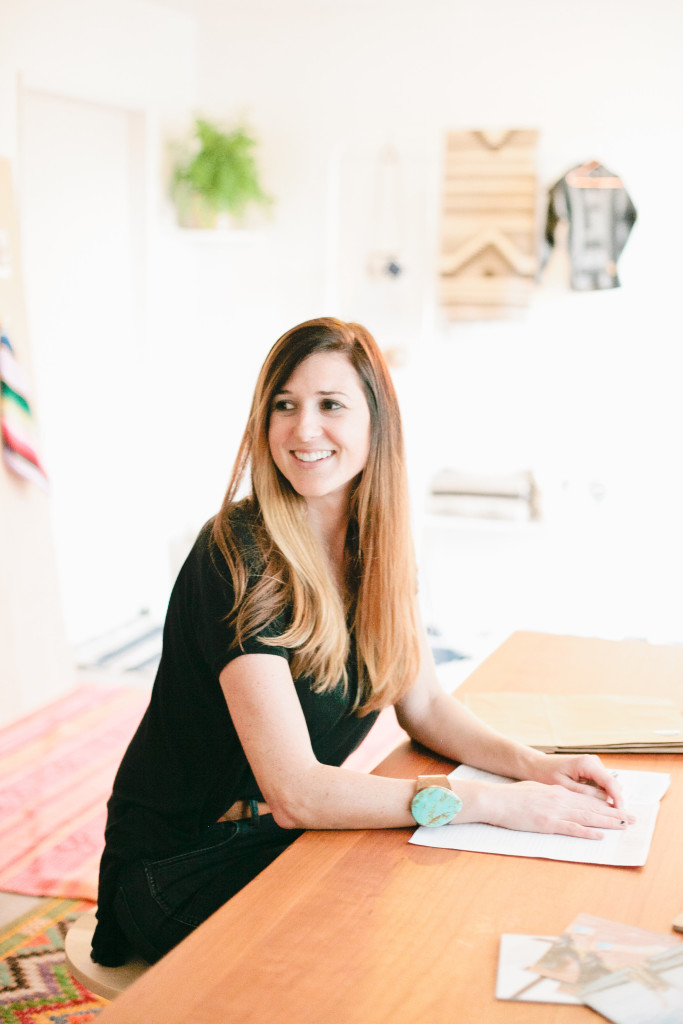 How and when did Gunn & Swain begin?
Dusty and I love to travel and, of course, I love shopping and finding unique treasures on our trips. Over the years, I had made some great connections in different places and collected some really unique pieces from our travels. A few months before our son was born, Dusty and I talked about creating an online store where we could sell some of these finds as well as some of the furniture Dusty had been creating. We worked for a few months gathering things and shot a few of the pieces literally weeks before I gave birth. I announced the opening of our shop on social media about a week after Gram was born! I am crazy.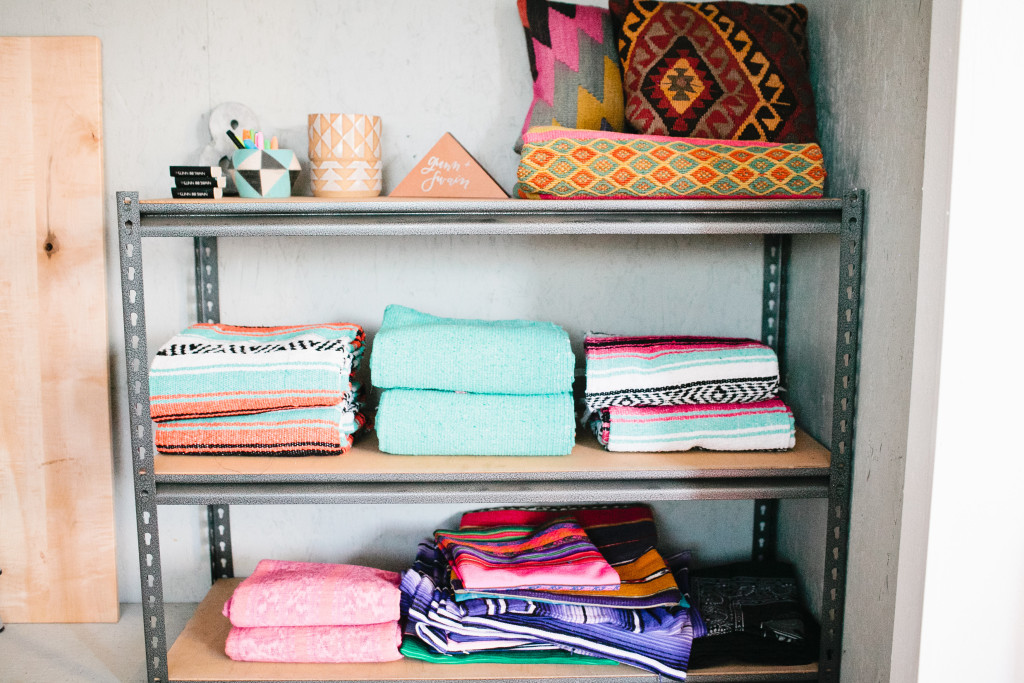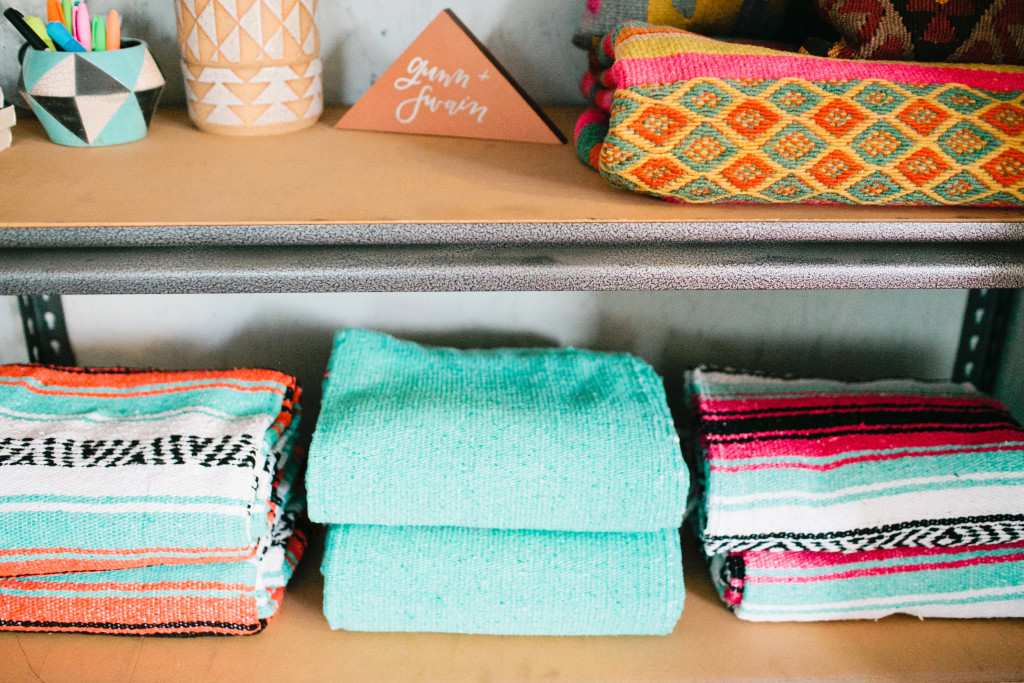 What challenges did you face when bringing your company to life?
I've worked in digital media and marketing for about 12 years so I understand that aspect of the business really well. The hardest part for me has been understanding inventory management and the finance aspect of things. Our shop really took off faster than I realized it would so for the first year, I felt like I was playing catch up trying to figure out those parts of the business. I'd say the other challenge is constantly trying to bring our inventory to life in different ways through social media. Since we don't have a brick & mortar shop, we have to constantly find new ways to present our goods. Even though that's a bit of a challenge, that's also the fun part for me!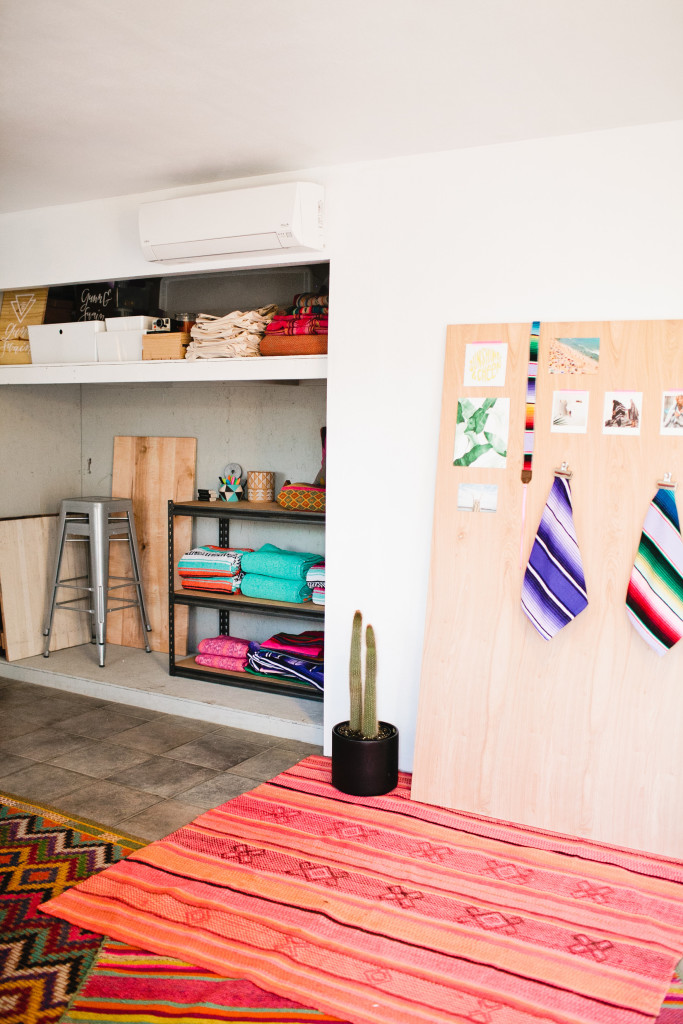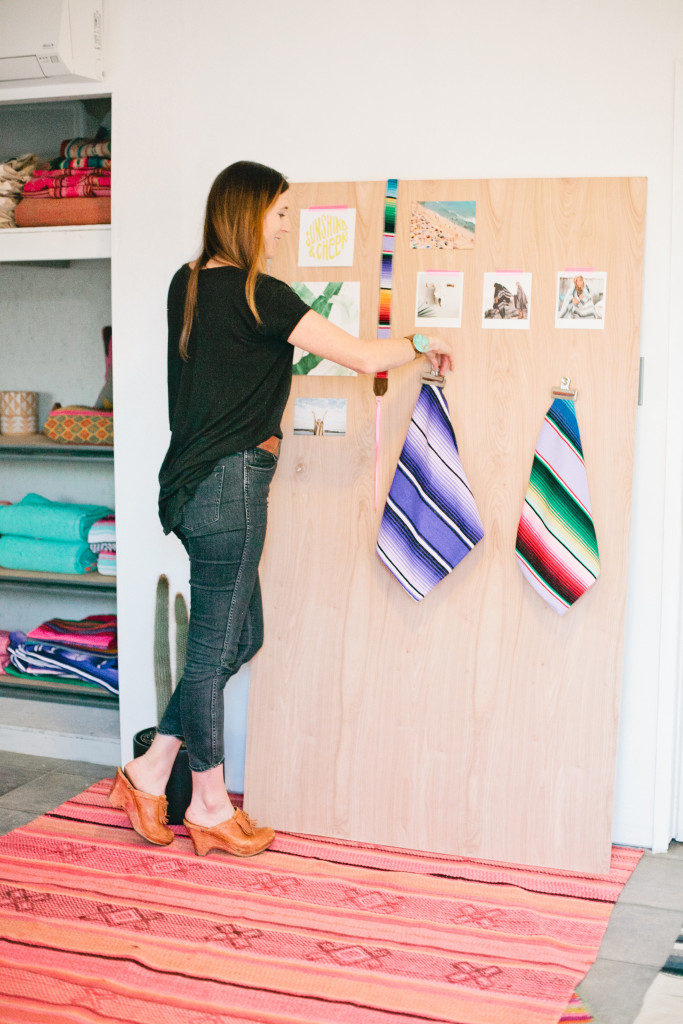 Why is it important for you to have your own workspace? 
Well, for the first year and a half, I was doing everything out of our house and my inventory and packing assembly line literally started to take over every room in the house! So I need a workspace in order to have some personal space! I try to do most of my computer work at home when I can so that I can be around my son even though the nanny is here for part of the day. I didn't go back to work full time because we really wanted to make sure we had a strong bond with him and I want to be around as much as possible. I'm sure I'd be more productive if I were able to dedicate more of my time to being at my desk at the warehouse but for now, I'm a little all over the place… I run back and forth between my house, the warehouse and all over town doing photoshoots.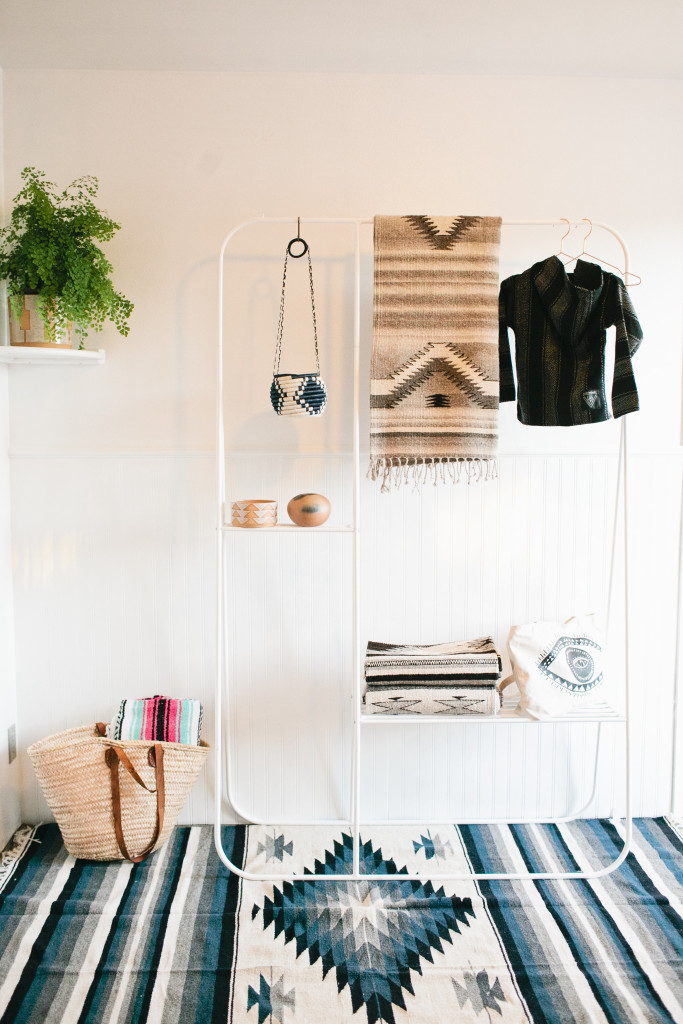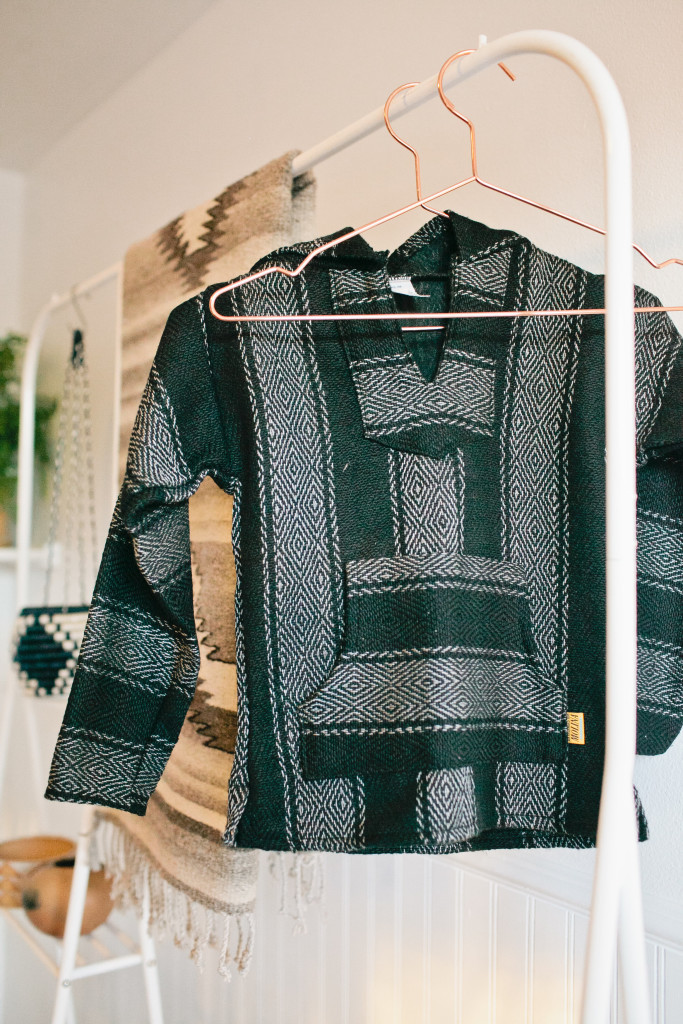 As a small business owner, what is an average day like for you? 
I'm pretty much multitasking all day! I spend the first half of the day hanging with my son — making breakfast, watching Daniel Tiger, playing in the backyard, trying really hard to stay present. When the nanny gets here at noon, I'm usually flying out the door to pick up inventory or race boxes to the post office and drop things off at the warehouse. I'm a freelance stylist as well so I have photo shoots a few times a month in addition to G&S shoots so I usually have a handful of those I need to get out the door for too. Then whenever I can, I'm back at home so I can kiss owies and answer emails. We try to have dinner all together and then once my son is in bed, I'm back on the computer until around 11 or 12. It's a pretty insane schedule but I wouldn't have it any other way. I mean, maybe I'd sleep a little more but other than that… wouldn't change a thing!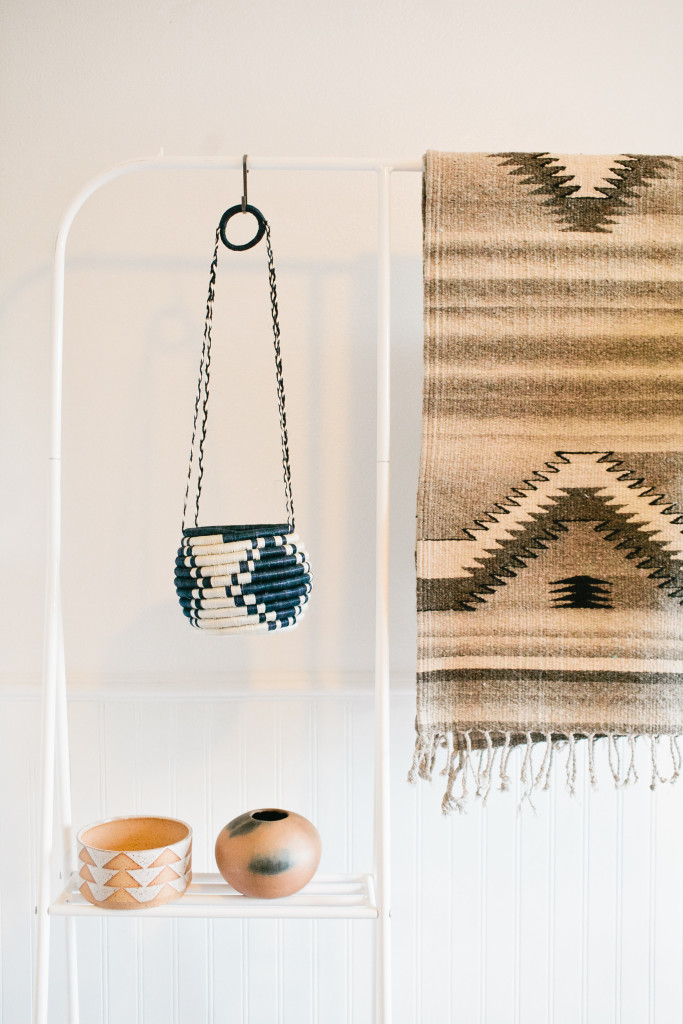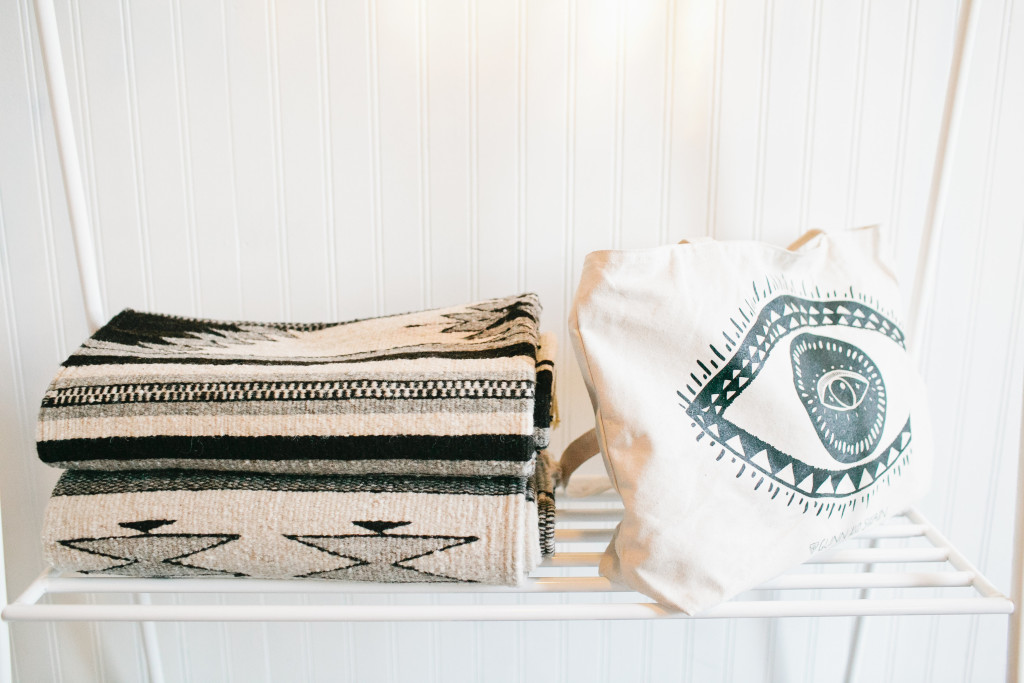 What would you say is the most challenging aspect to being a business owner and the most rewarding? 
I'm constantly trying to figure out how to balance being a good mom while also making sure my business is profitable. That means I'm also trying to figure out how to not feel guilty when I fail at one or the other of those things.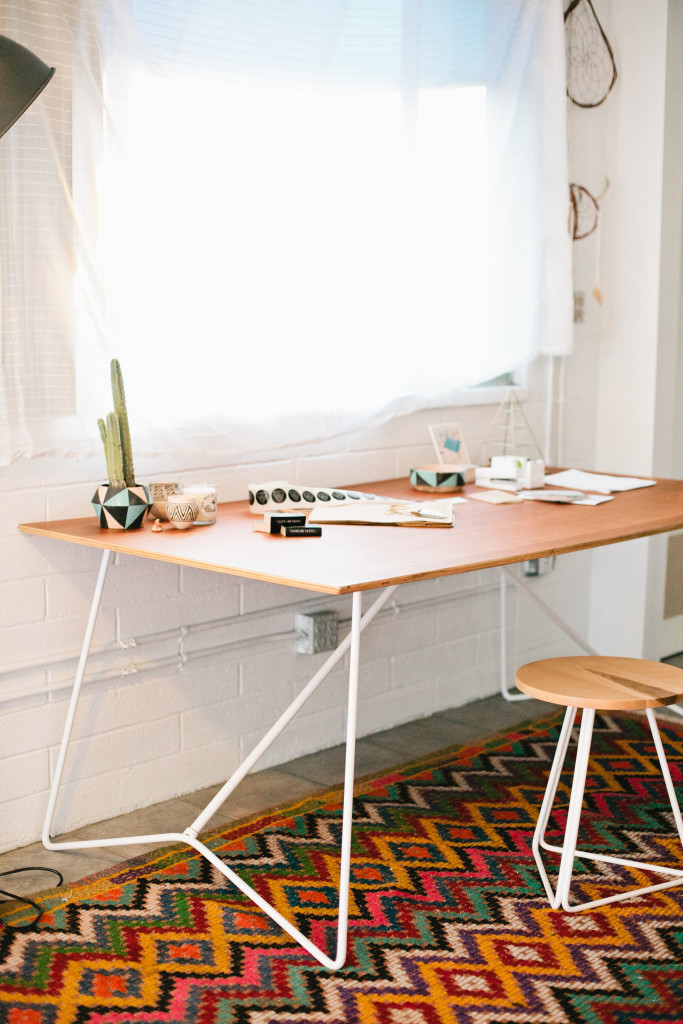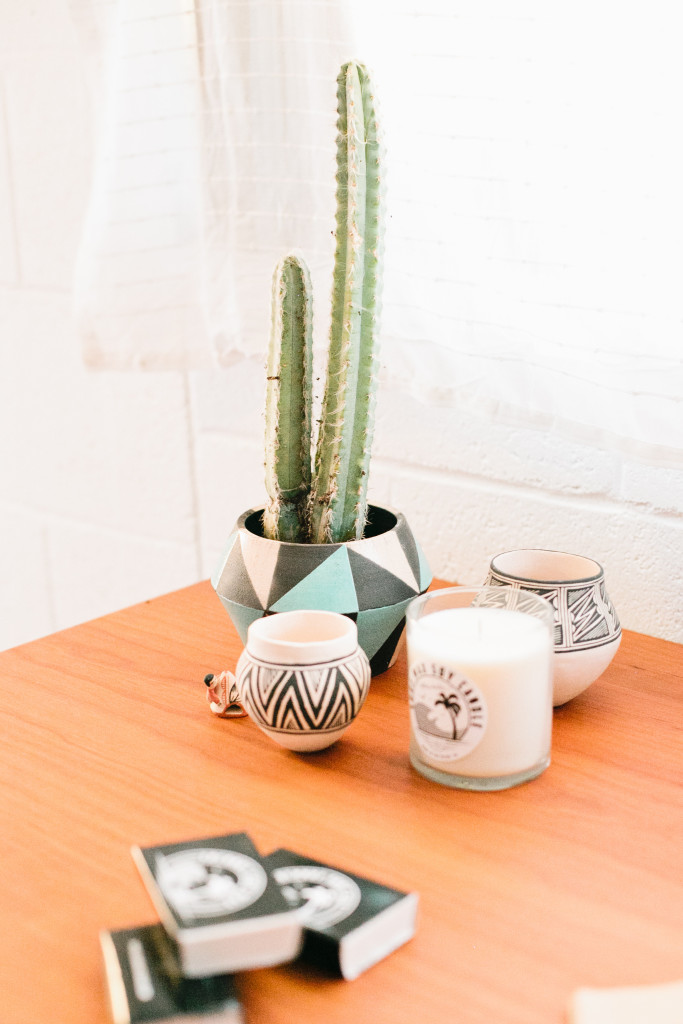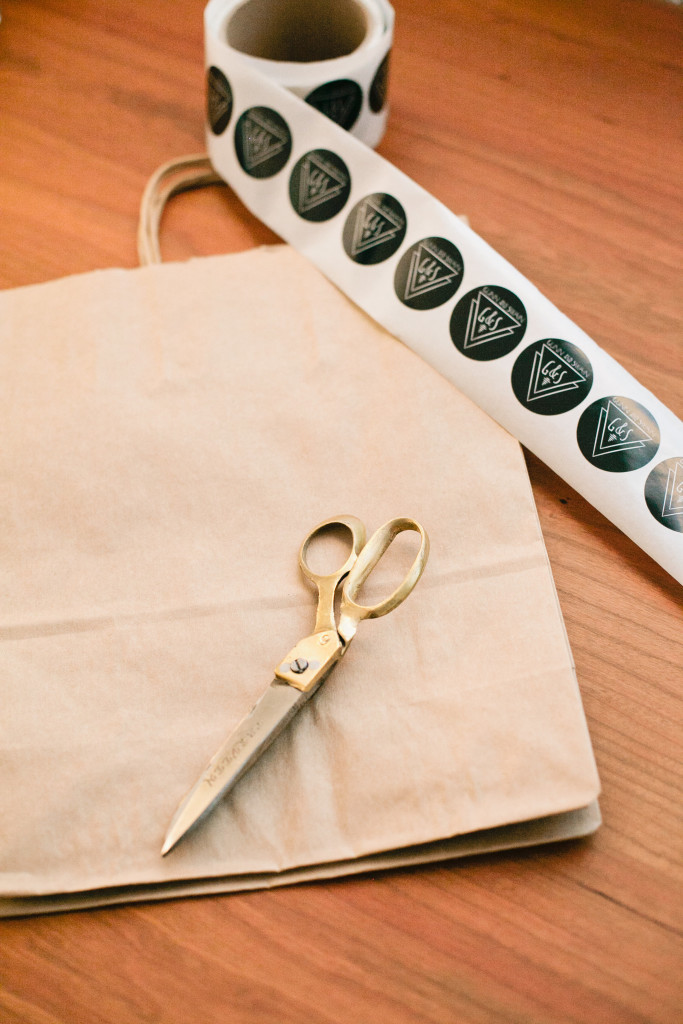 What is it like having a husband who is also a creative business owner?
It's a challenge! We are always hustling to run our businesses and have time for our family. I'm thankful we have flexible schedules so we can do things like sneak in a morning beach session in the middle of the week and both be there for doctor's appointments and important things like that. But the price of that is that we're always working crazy hours. It's not uncommon for Dusty to be welding in the garage at 11pm and for me to be inside clacking away on the keyboard. It's hard but we feel like it's worth it.
I'm trying to be as organized and on top of it as I can with my promotional photo shoots so that I can actually release my products in collections or in a timely manner for each season so that I don't feel like I'm rushing at the last minute. And trying to get better and figuring out the finance side of things.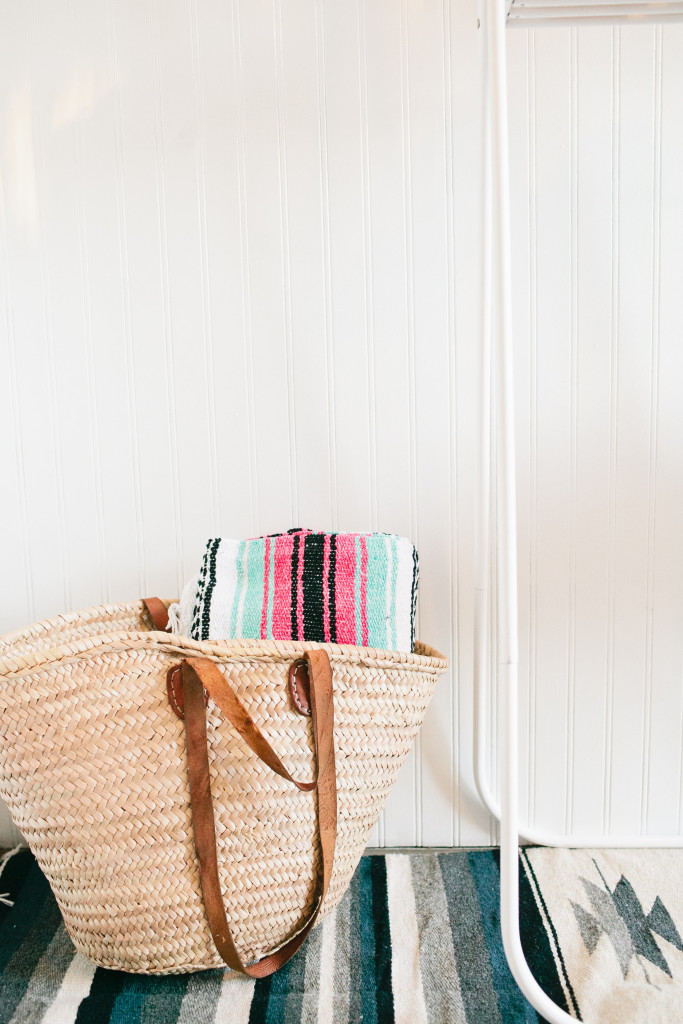 Thank you Julia for letting us take a peek inside your beautiful creative space and for sharing so much knowledge!!!  We love you and can't wait to see what you do next!!
xx
Jacquelyn