Wedding season is coming to a slow end for us as we approach Fall.  Our crazy but fun Spring and Summer we worked with the most amazing couples helping them execute their vision on their most important day to date!   It's the best part of our jobs seeing them so happy, and having the best time with their friends and family.  Erin and Chris were no exception here. Erin contacted us and from our first conversation I knew she would be a Beijos bride.  Her sense of style and attention to detail was right up our alley and we couldn't wait to help her design and plan out her day.  Plus she had already picked out her venue, Gainey Vineyard, which is in the heart of one of our favorite places, none other than Santa Ynez.   The light is just super magical against the rolling hills and rows of endless vineyards.
Lovely Photography by Ryanne Bee
Also find it here featured on Style Me Pretty last month!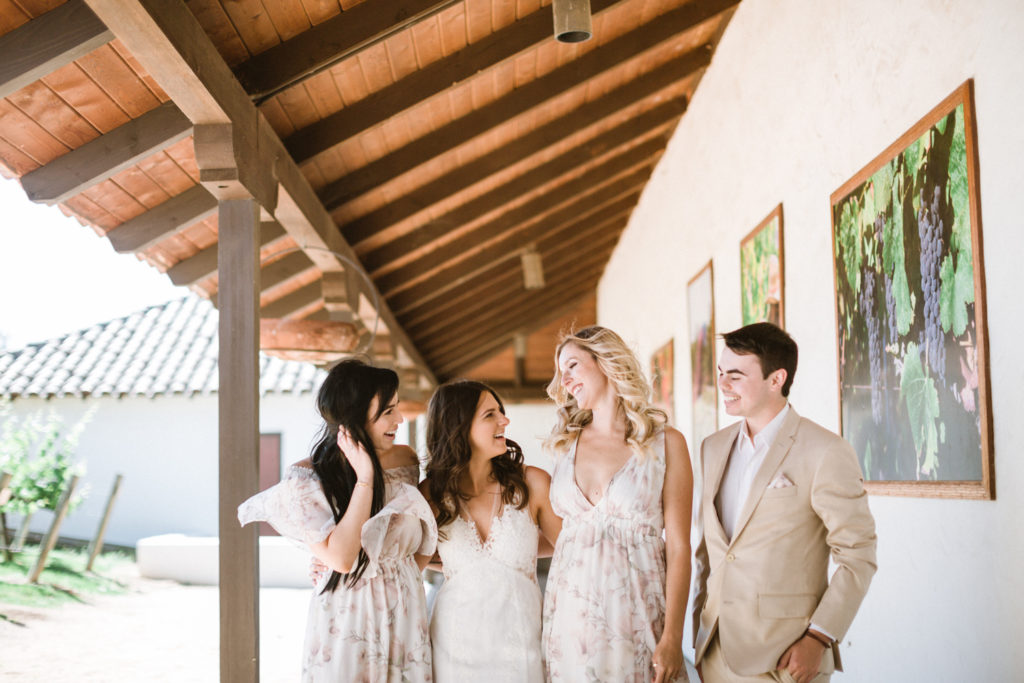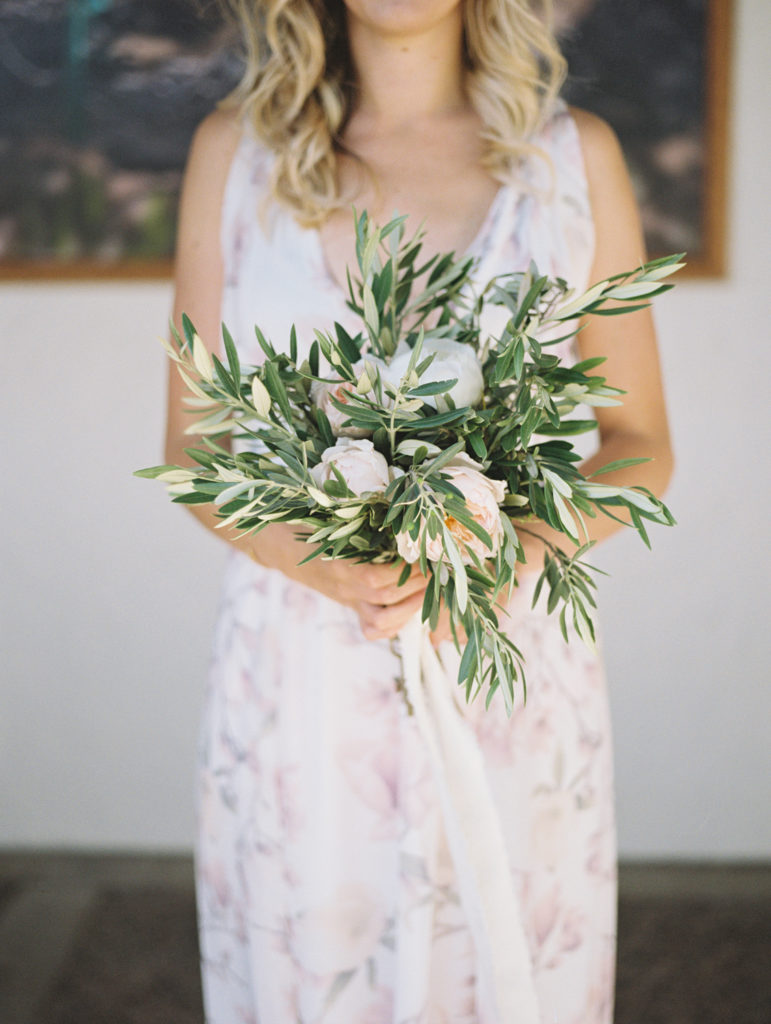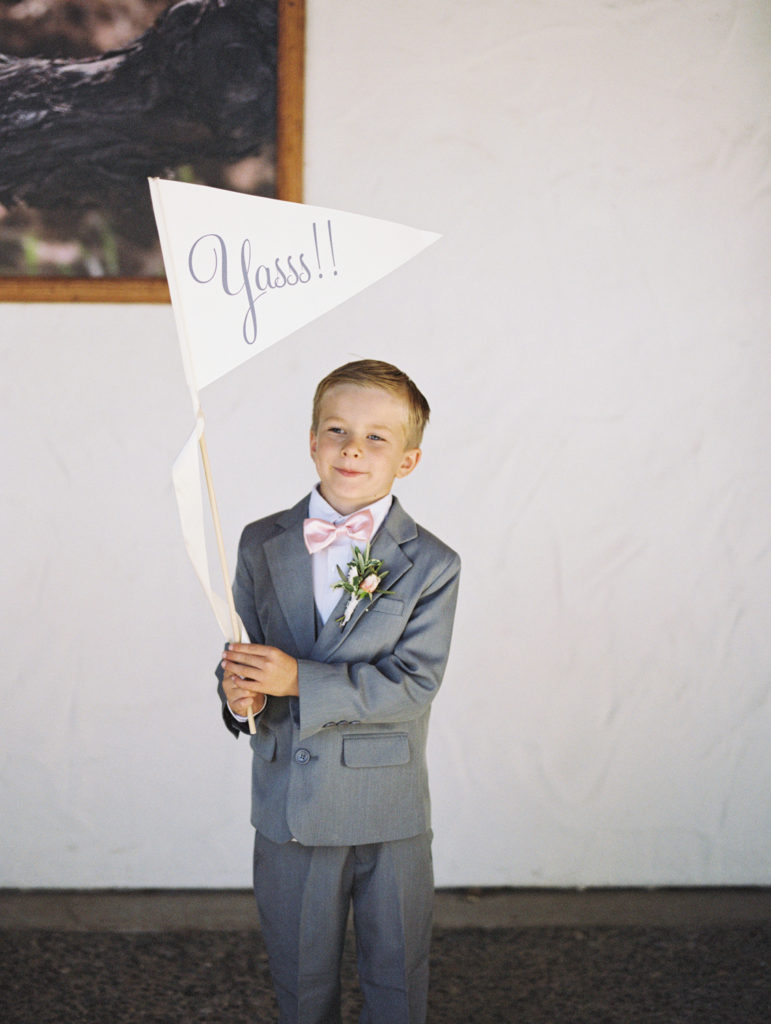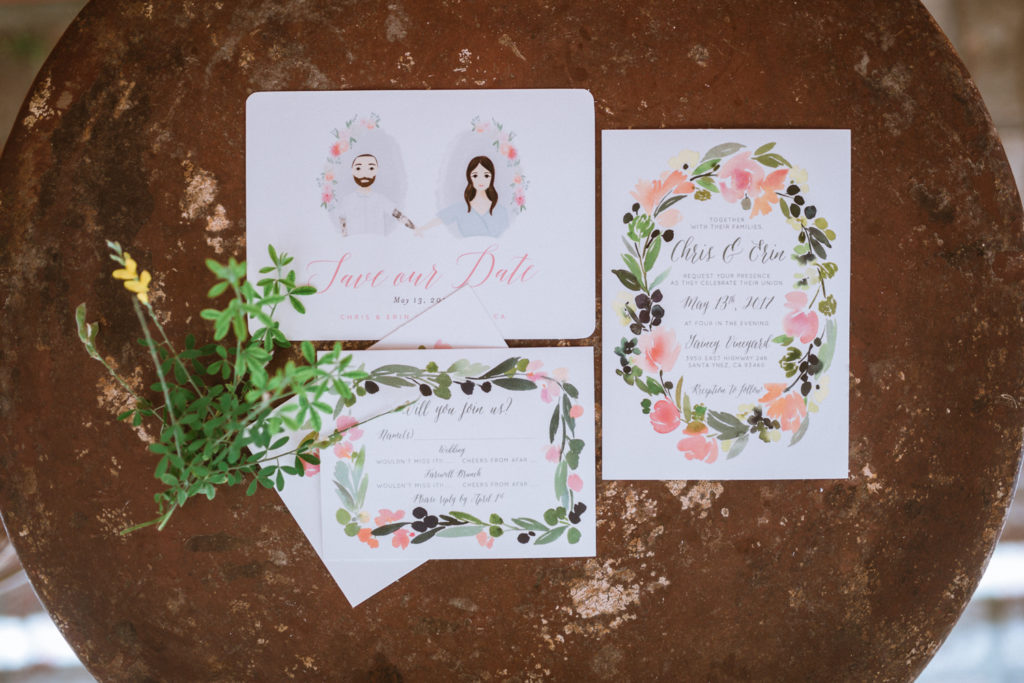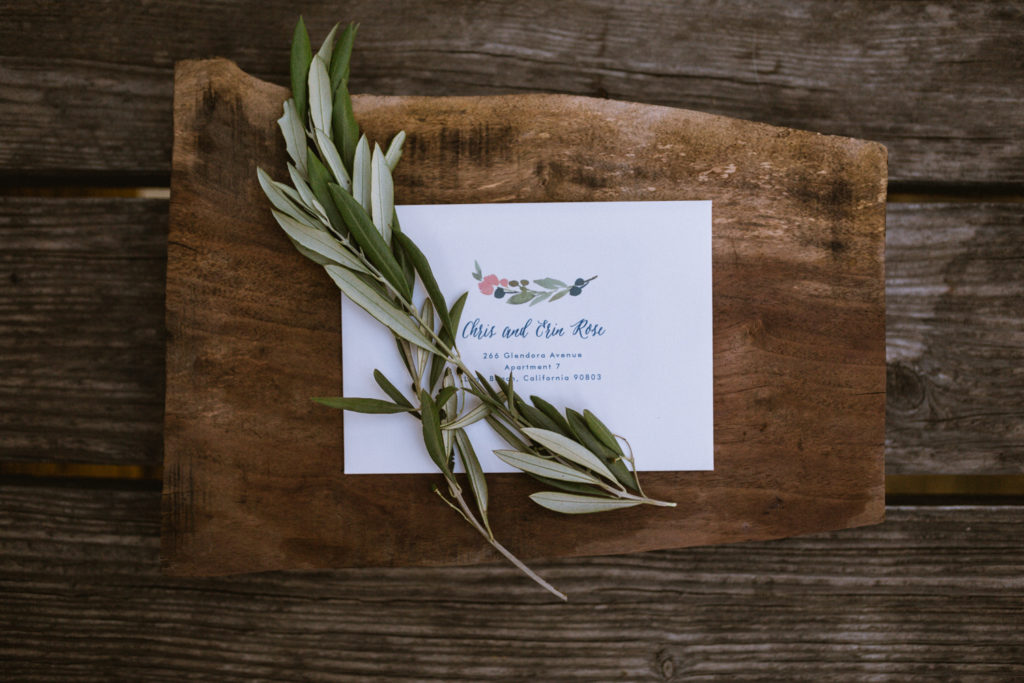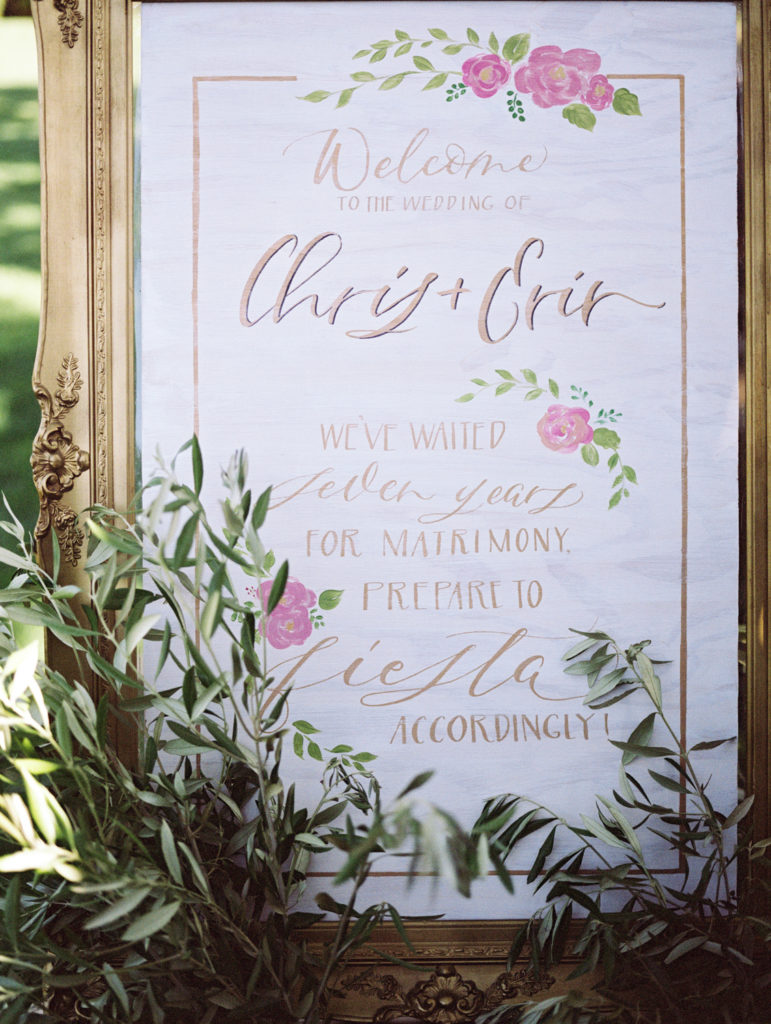 As a bride, Erin was a master planner. A dream to work with as she was super organized and knew every detail she wanted to execute. With a beautiful venue like Gainey Vineyard on her side, she made plans to make it a super memorable one. Plus, with Beijos to bounce ideas off of and guide her vision, the day was literally perfect. It was overall rustic, which fit the surroundings.
It brought in a pretty dainty vintage vibe in the signage and tabletop but also had a fun edge to it with the catering and band. All of these elements making it very personal to Erin and Chris becoming "The Roses". The ceremony space was breathtaking underneath a huge gorgeous oak tree overlooking…you guessed it, the beautiful rolling hills and the endless vineyards! How picturesque this place was!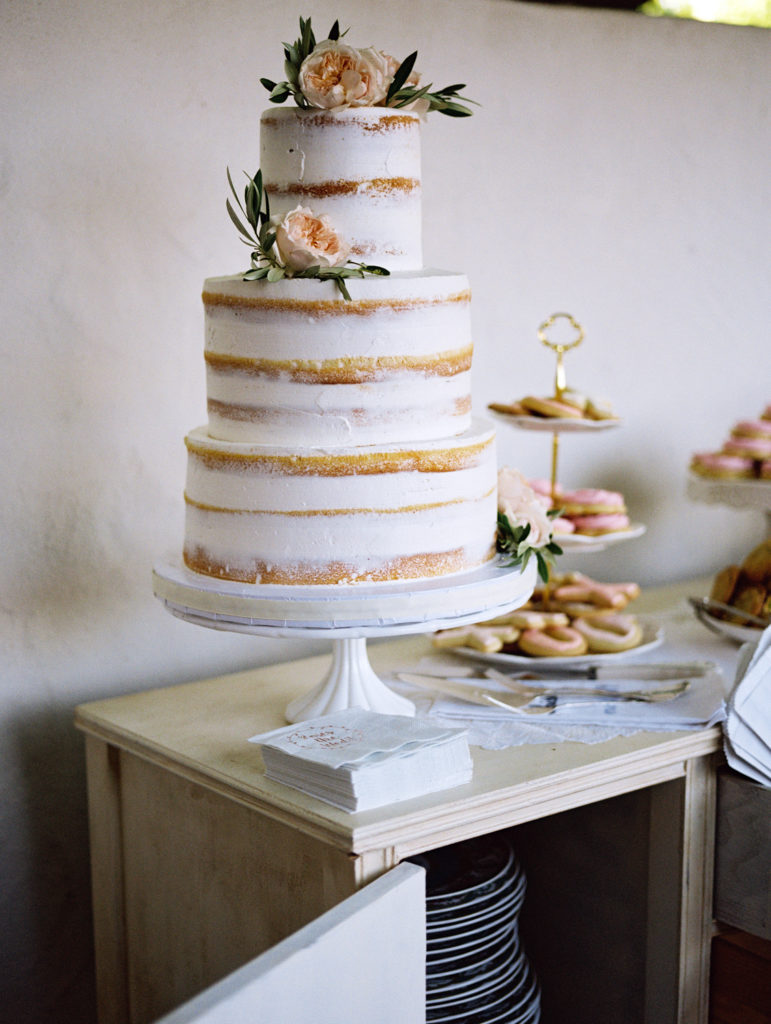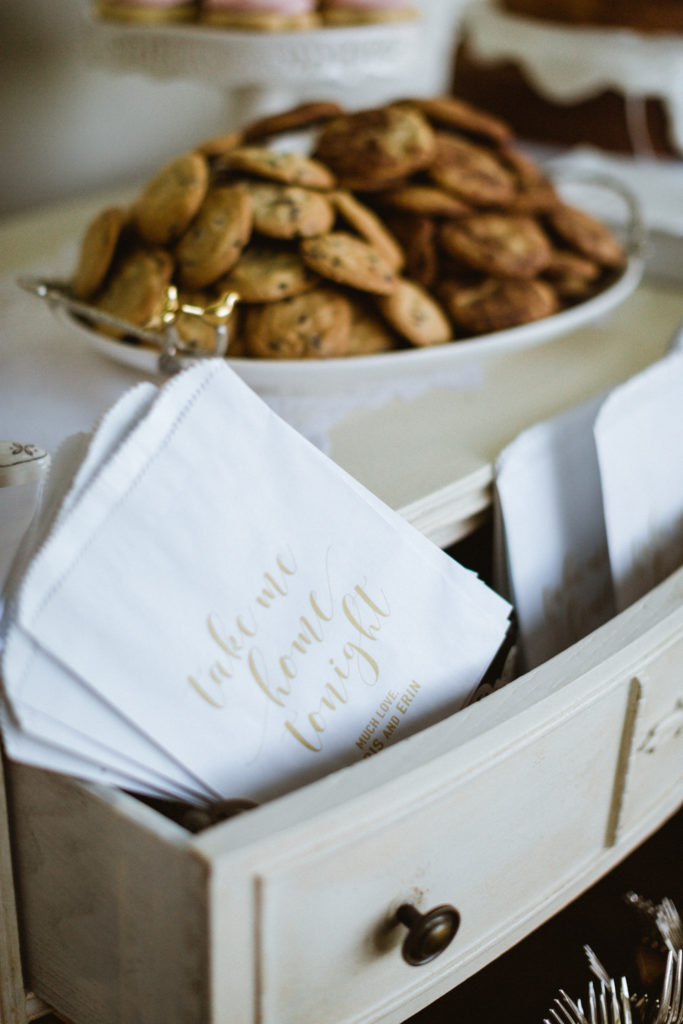 The flowers fit the scene so well too with soft pinks and olive branch touches. The dance party though…wow! Erin was set on her band from the second she got engaged. Flash Plants, the 80's tribute band was super entertaining, and the crowd was loving it!
From the couple… Before we started conceptualizing the style, we knew we wanted the whole weekend to feel like us, having our personalities and love shine through. We also wanted to give us and our guests a really really really good time and make it a memorable experience! Our ceremony was very personalized, emotional and heartfelt and our reception was just insanely fun! We felt it struck the perfect balance!
Style-wise I feel like, if Joanna Gaines and Kate Moss had a baby, it would be our wedding. The vibe was romantic and vineyard-chic and we had pops of fun, cool personal touches everywhere. We opted for a soft color palette of blushes, pinks and creams, mixing in olive tree leaf green and wood to play up the location, topping it all off with and an eclectic mix of warm metallics and of course touches of rose gold.
The one advice I would give, is to listen to the advice that everyone tells you – coming out the other side, it's all true! I didn't want to believe it, but yes, the day flies by; yes, it's an out of body experience; yes the day won't be perfect; yes make time in timeline to just enjoy and party and yes, make sure you eat!
Hands down one of the best dance parties we've been to at one of our weddings!!  Congratulations Erin & Chris, we will remember your special day always, thank you for letting us share your special day!
Xx Leah
Groom's Attire, Groomsmen's Attire
Hair & Makeup Bridal Party