A few weeks ago we shared a DIY for a beautiful Fall floral arrangement, today we are showing you the bouquet version!  Meagan of MV Florals is our super talented friend who is sharing this with us today, if you are a DIY bride, this is perfect for you!!  And you don't have to be a Fall bride to follow this simple how to guide, you can do this with any season of florals!  Just pick what you love and go for it!!  We love the mixture of textures and colors Meagan incorporated here, especially the addition of berries!
Supplies Needed
Pruners or scissors
Foliage
Flowers and Foliage of your choice
String
Start off by choosing your flowers and foliage.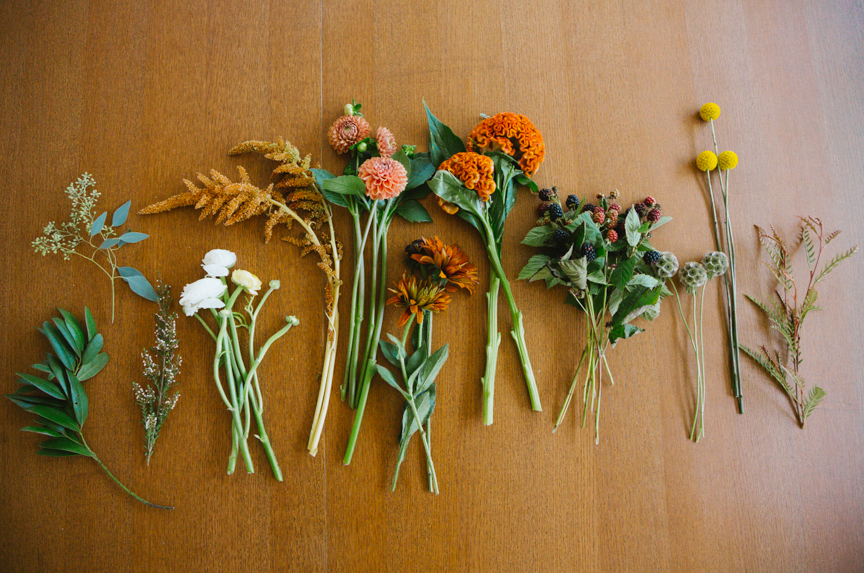 The flowers used in this arrangement are (from left to right)
Bay Laurel, Seeded Eucalyptus, Thryptomine, Ranunculus, Amaranthus, Dahlias, Rudbeckia, Cockscomb, Berries, Scabiosca, Craspedia Balls, and Grevelia.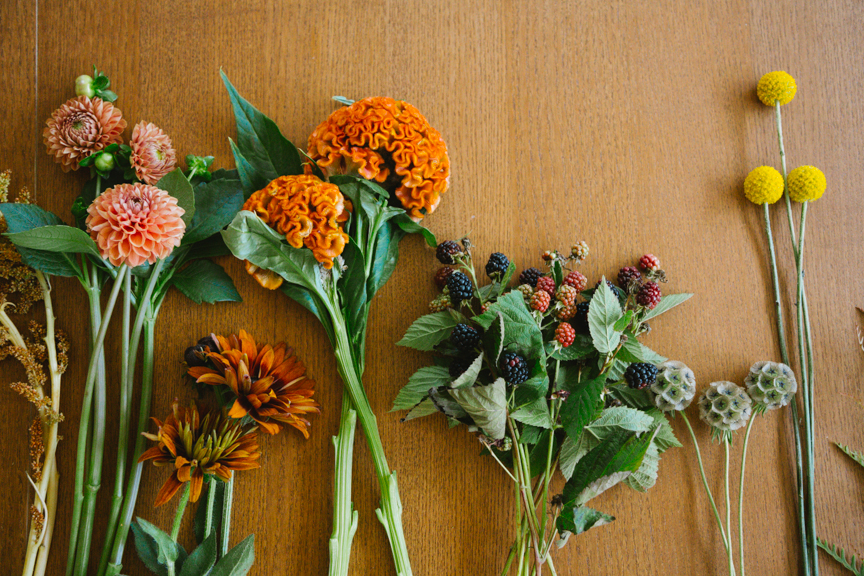 Strip leaves or thorns from flower stems approximately half way down each stem.  Lay out all the flowers on your workspace.  By sorting all your product out it makes it easier to choose and pick up while you are holding your bouquet in one hand.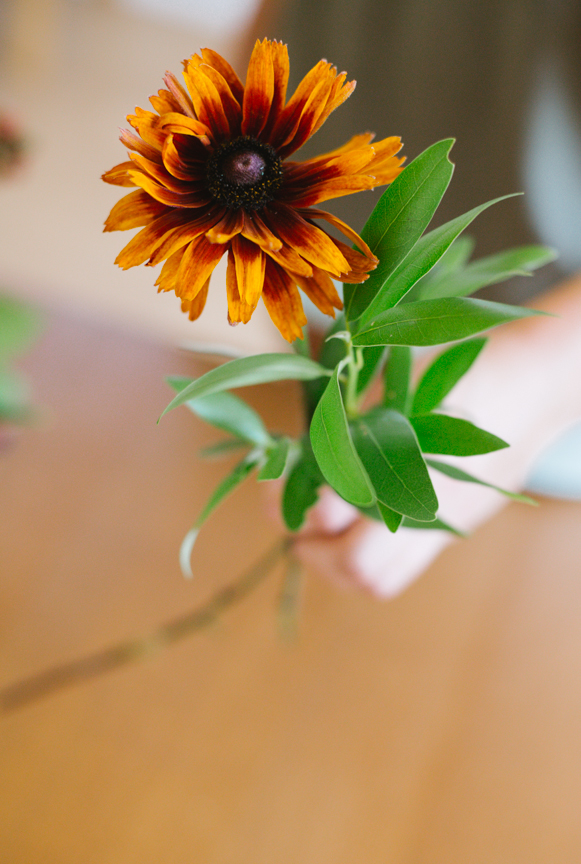 Start by choosing a focal flower and add a piece of foliage in the same direction as you placed your first flower.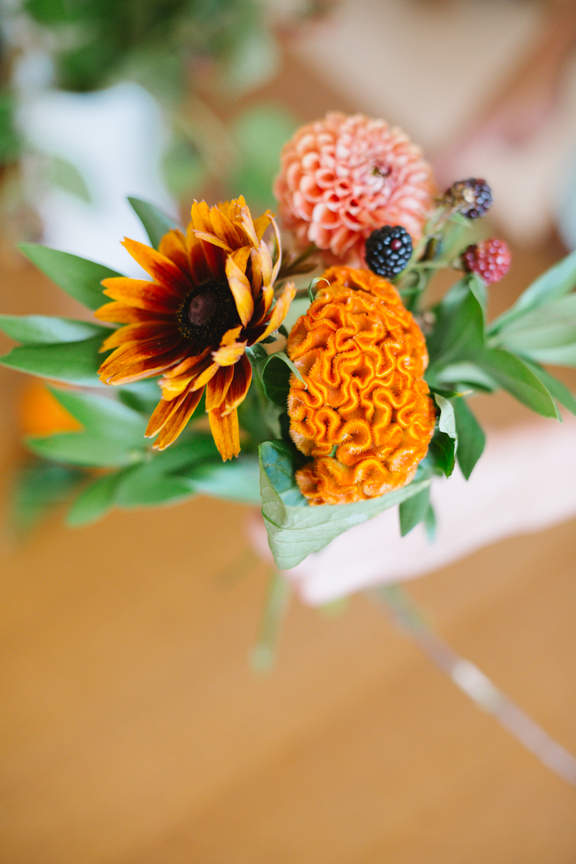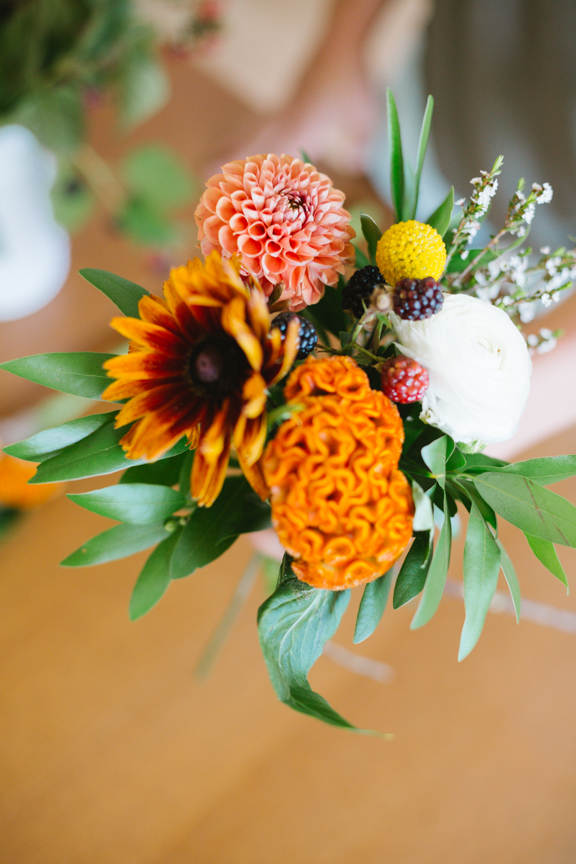 Place each piece of foliage or flower beside each stem while moving your hand with the bouquet in the same direction each time.  As you add more flowers you will be turning the bouquet slightly each time.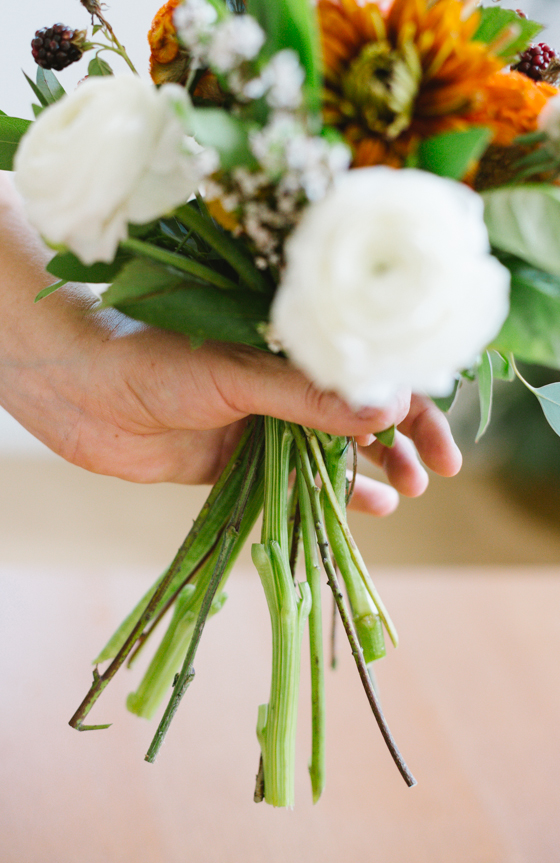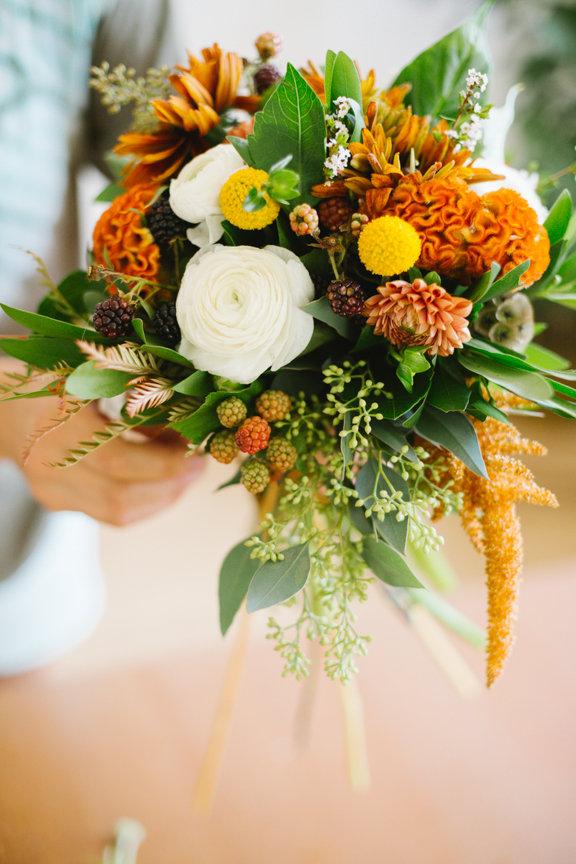 Continue to add and mix different types of foliage and florals .  You can play with your binding point (where your hand holds the flowers) while you are making your bouquet.  Your binding point determines the size you want your bouquet.  The higher you hold your bouquet the tighter and more compact your bouquet will be.  If you want a more looser and relaxed looking bouquet than hold your stems lower, allowing your stems to be longer near the top.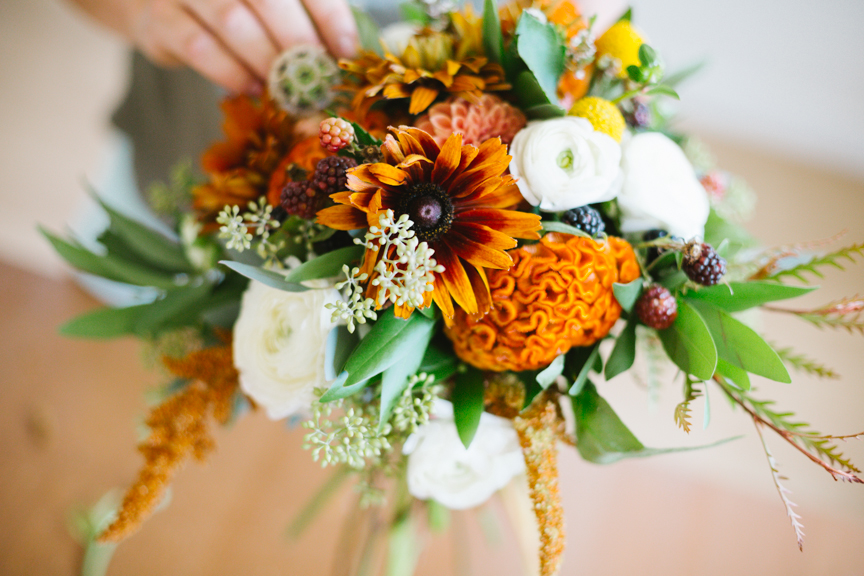 You can adjust any flowers or foliage as you are making your bouquet.
Once you are happy with the size and look of your bouquet use string (any type of band or elastic will work too) and tie together.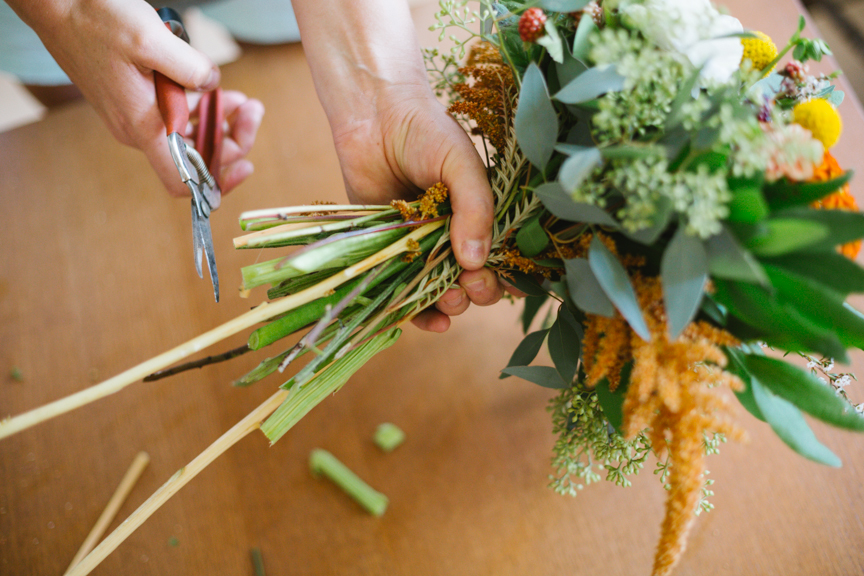 Determine the length you would like the stems and cut evenly at the bottom with your pruners or scissors.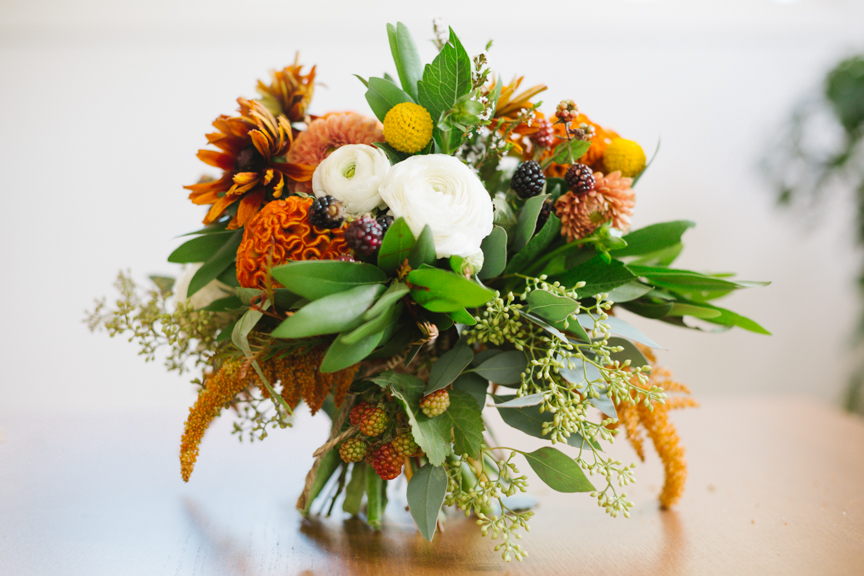 Once cut, your bouquet should stand by itself.
After, place in your desired choice of container and fill with water.
Gorgeous!!!  Thank you Meagan for again sharing your wonderful talent with us!!!  Stay tuned for more floral DIY's with our lovely floral friends!
xo
Jacquelyn