Now that fall is here…doesn't really seem like it at all here in California, but its here! The leaves are falling, turning those pretty red and orange shades. With it slowly transitioning, we are itching to make that jump right into everything fall. We have showed you some great transition looks for fashion last week, and we think this cat eye look is a perfect transition from summer to fall. Last week we showed you a perfect smoky eye on our lovely Leah, and Sahar from Dreamcatcher Artistry is showing us today that cat eye that everyone loves but just can't seem to master most of the time. Let the pro tell you how to achieve this fall beauty look.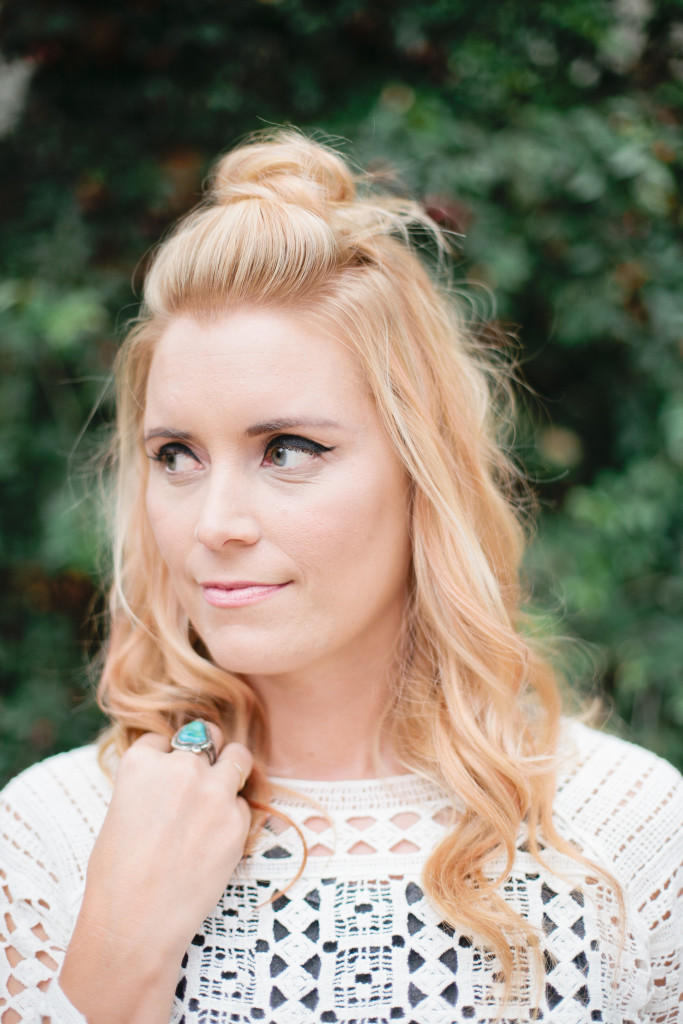 Cat Eye
This look may seem simple but it can be time consuming because you really have to take the time to get each line clean and matching the other. I started with a shimmery primer on the eyelid. I swept the whole lid with a subtle salmon color eye shadow. Then, with a super thin gel liner brush, I used waterproof black eye shadow by Makeup forever and created two thick and even lines, one for each eye. To make sure they're even, you can take a selfie picture with your eyes closed. Once you have the two lines even, draw the wing. Start from the highest point of your lines and drag the line up to your desired height. Use a Q-tip to clean and straighten the line. Match the lips with a glossy soft pink color.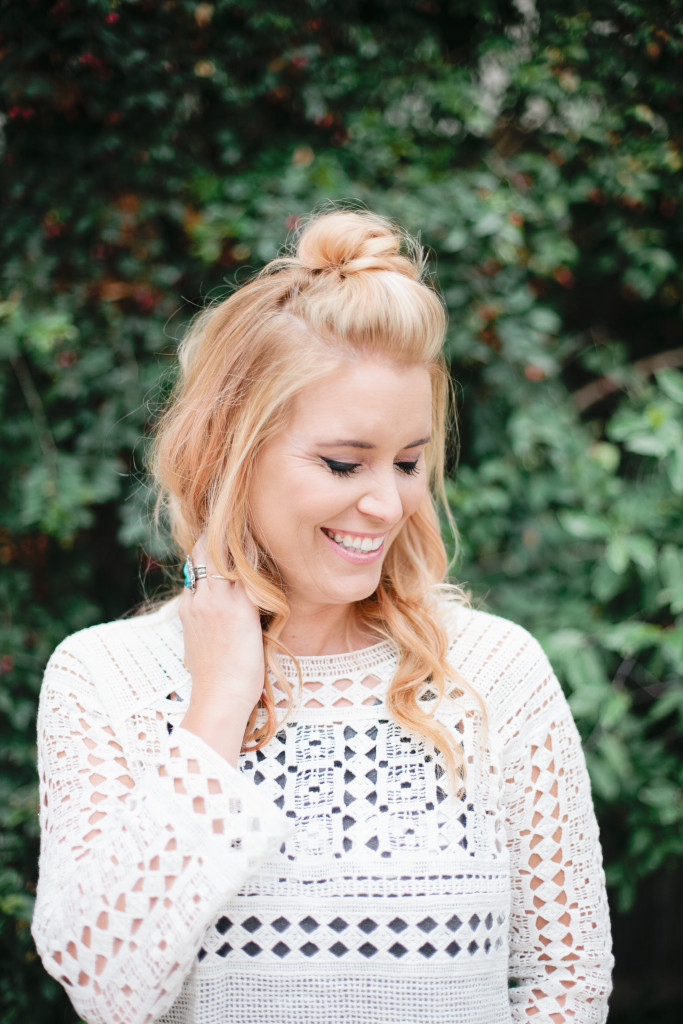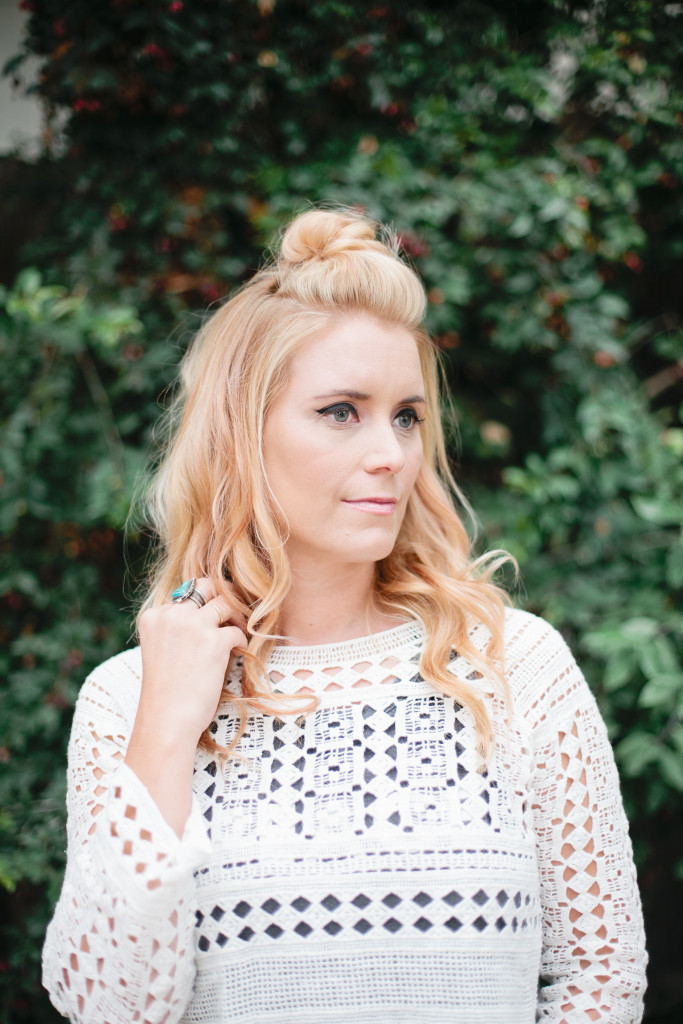 For the top knot, grab a handful of hair at the crown of the head and apply a pomade. Twist up and then down into a knot. Once you secured it with bobby pins, pull out small pieces to make it messy.
Don't we just all love my serious modeling poses!
Thanks Sahar!!
xo
Abby