With the holiday season coming up you know you're gonna be invited to SO many parties. Because if you're one of our readers, then you must be totally amazing!! But seriously, what to wear?! The holidays are great because you can definitely go a little out of your comfort zone. With holiday style you can get sparkly and really have fun with what you wear, especially for New Years Eve!
Today I'm sharing a few of my favorite style picks for the holidays with Cleobella. If you have followed us you know I am a huge fan of this local company. They do boho perfectly and I always leave feeling like a million bucks with whatever I've purchased. Here are a few sexy little numbers that you will love to get fancy with this holiday season…
Photos by Corrie Lynn Photography
Starting with the sexiest of all… This Jumpsuit!!!! Honestly, I was a little terrified to try this sucker on! But once it was on, I sort of fell in love… I'm still rocking those lovely (and larger) breast feeding boobs which aren't the easiest to control. However, I felt great in this! I sort of want to send my husband this photo on New Years Eve because we will most likely just be in sweat pants on the couch haha!! That's our holiday style IRL. A girl can dream though right?!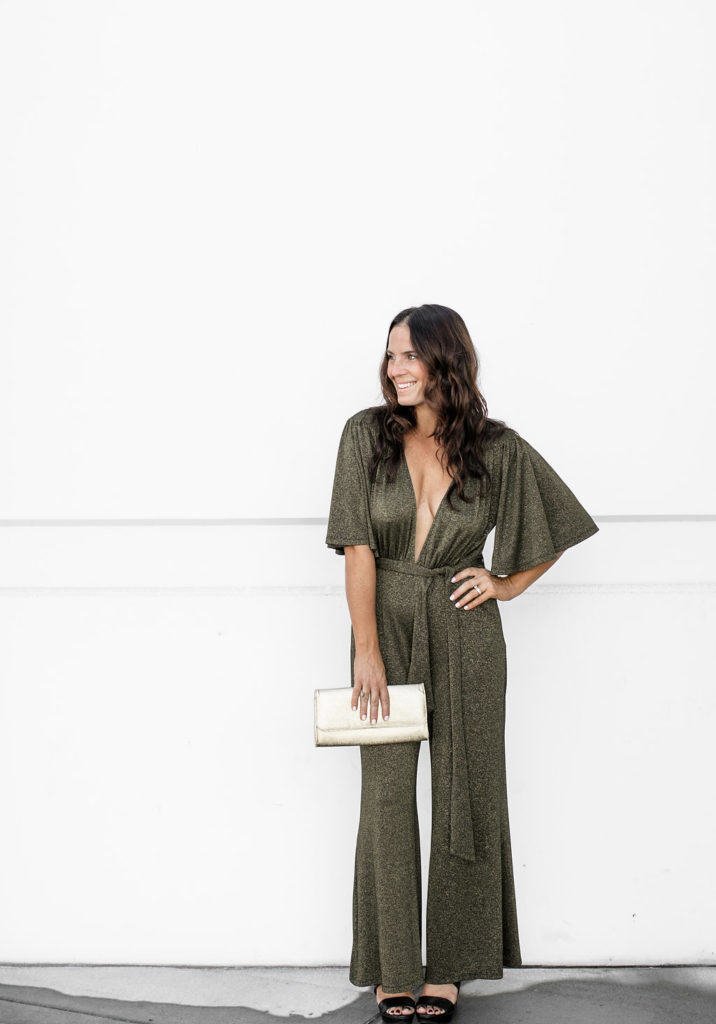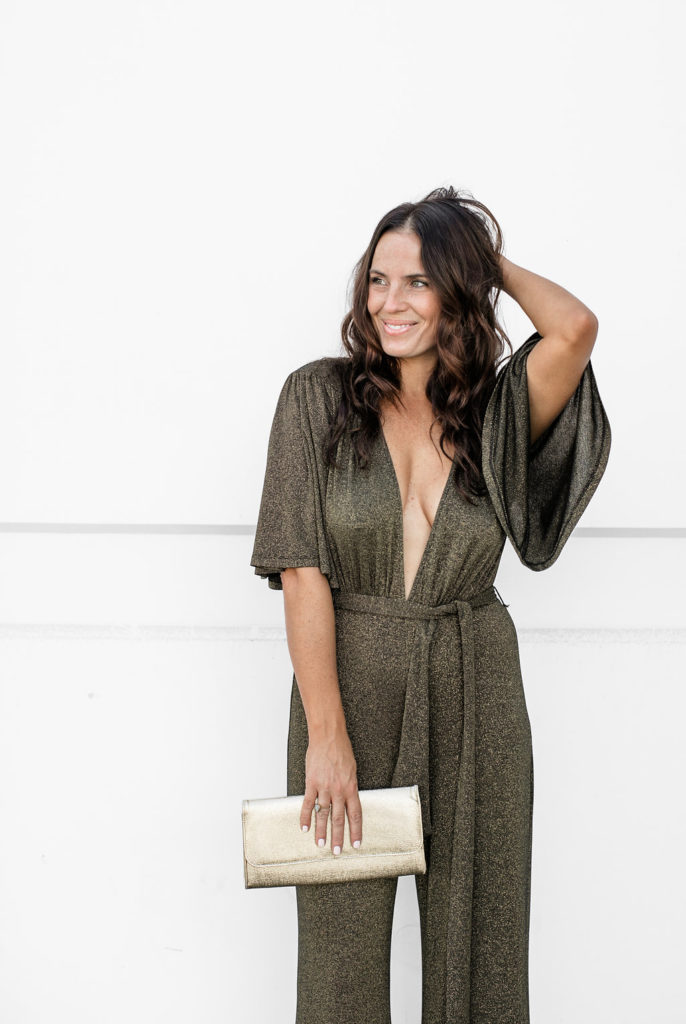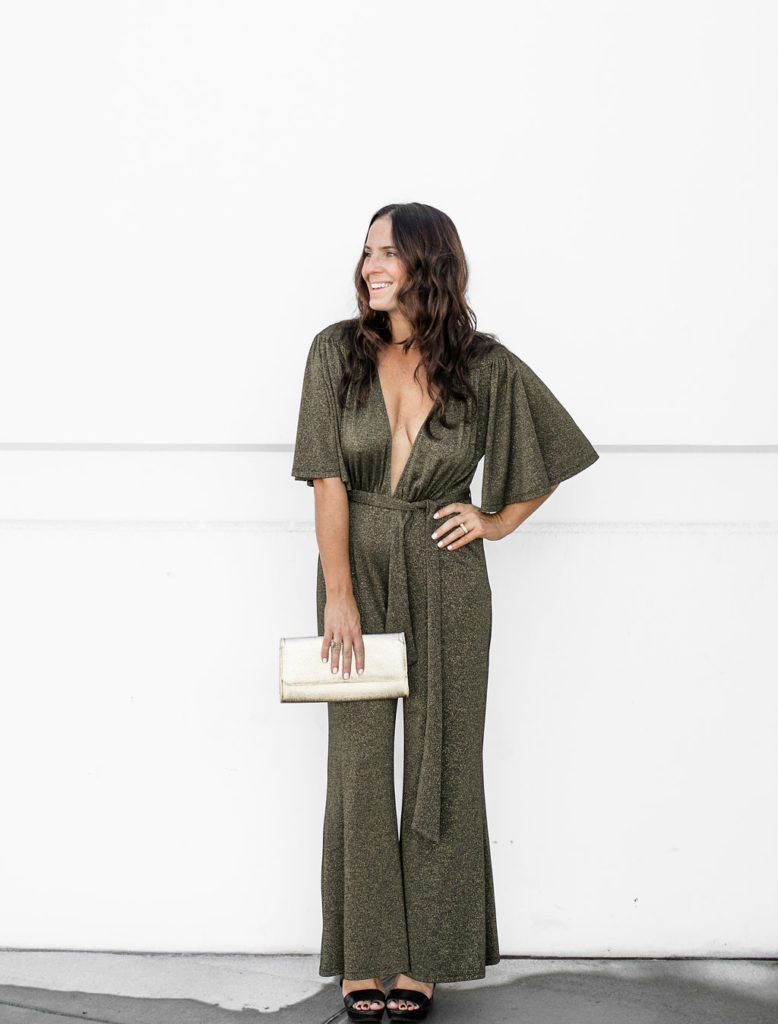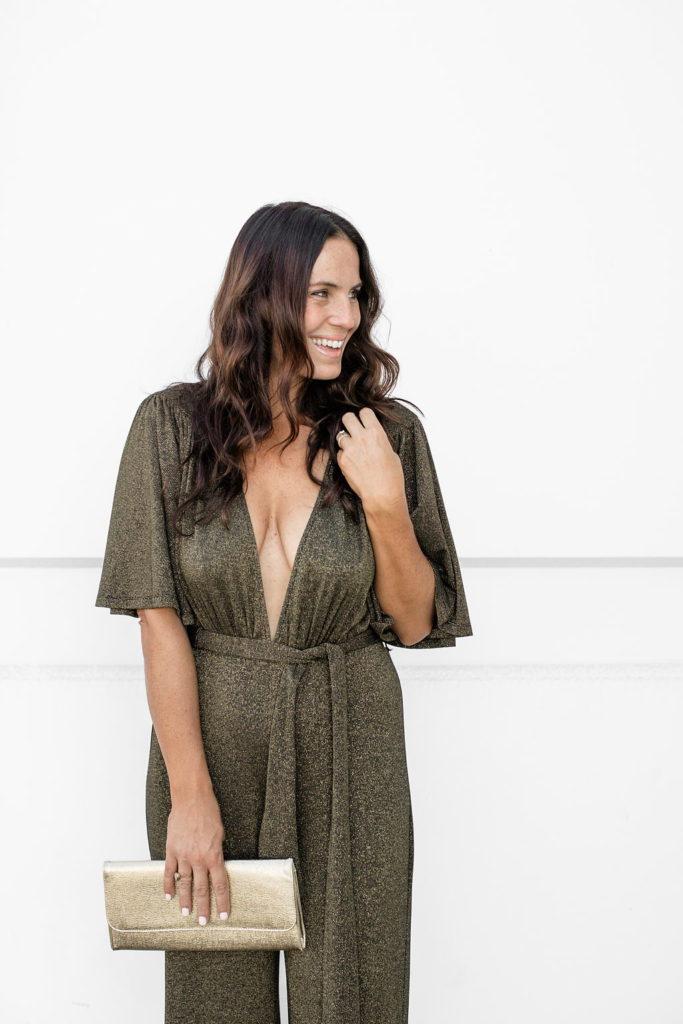 Next up is the most gorgeous dress!! I actually wore this exact outfit to a dear friend's wedding a few weeks ago! The pretty champagne color is really lovely and the lace detailing just makes it. It was the perfect dress to dance in all night and feel comfortable!
I was a little worried about the bra factor but I just wore a lace bralette as suggested by the lovely ladies from Cleobella. Simply add a leather jacket, a pair of heels and your favorite clutch and you are good to go!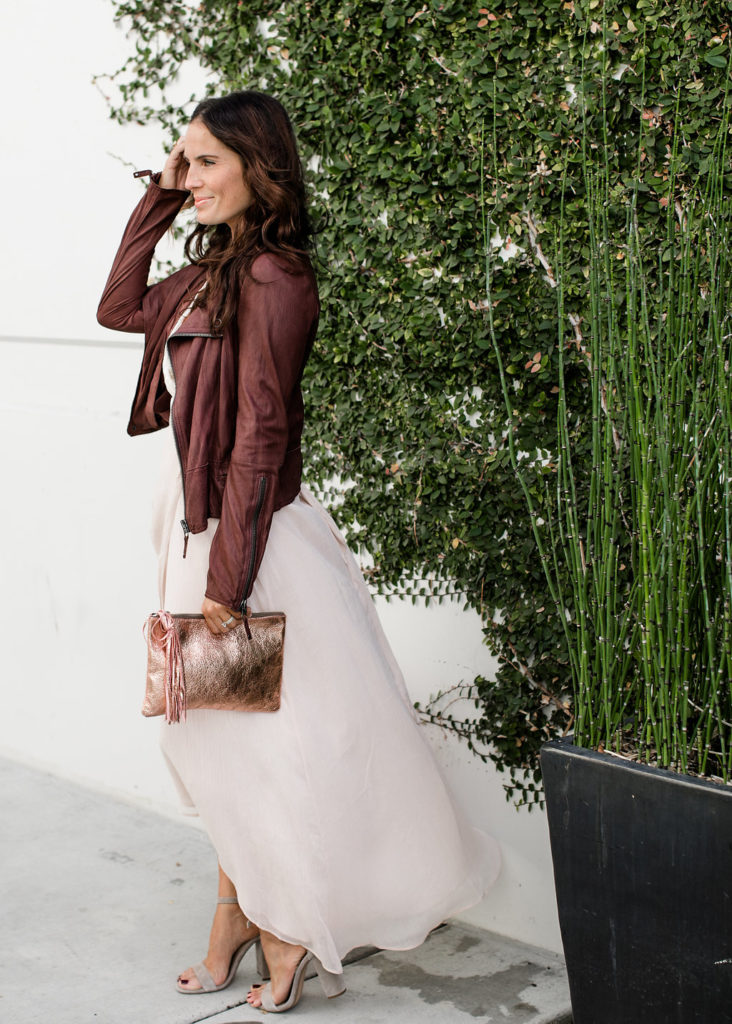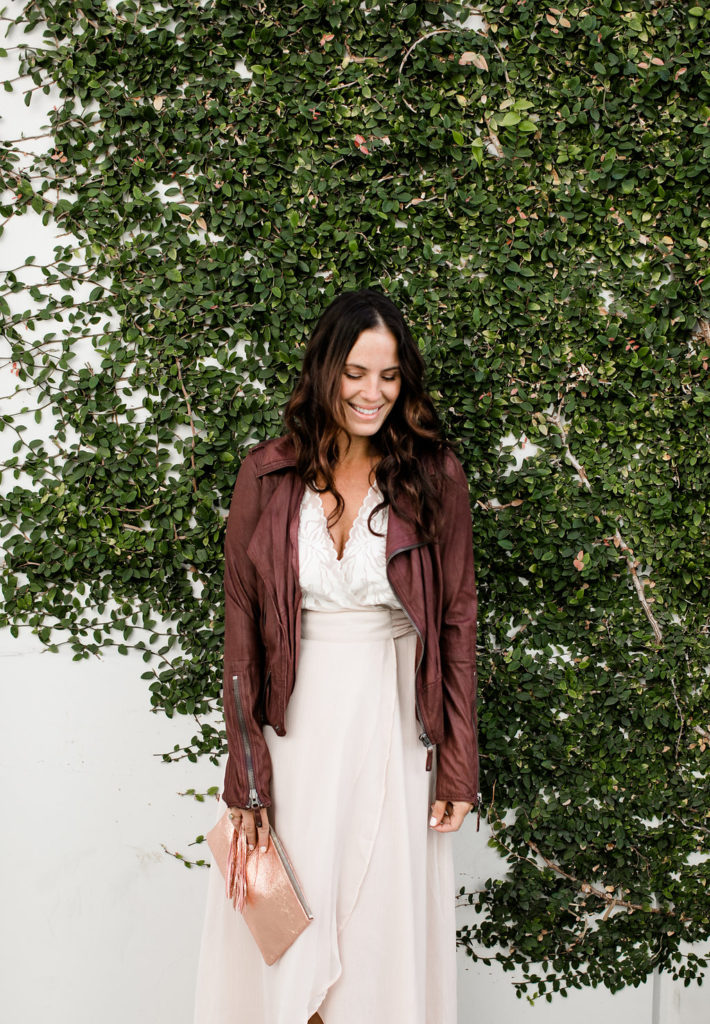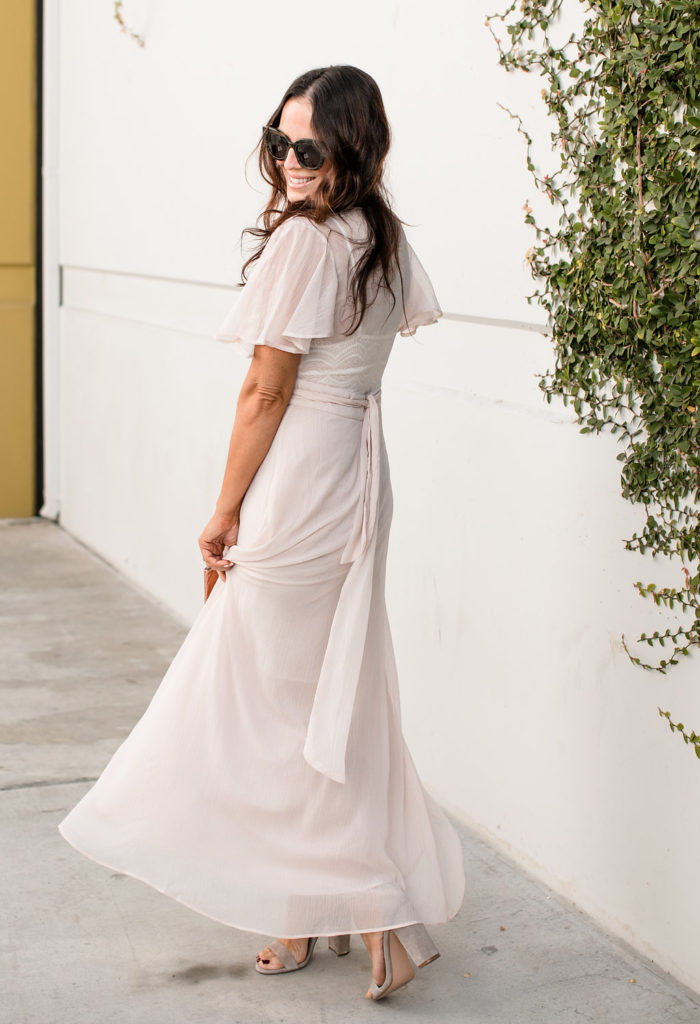 Lastly, you can't go wrong with an LBD, especially a sexy little number like this. I like that since it shows quite a bit of cleavage that it has long sleeves. Can't show all the lady bits! I love wearing tights during the winter season, especially tummy tamers like these. Just add a cute hat to make it a little interesting and some boots, mine are vintage that I got ages ago in NYC.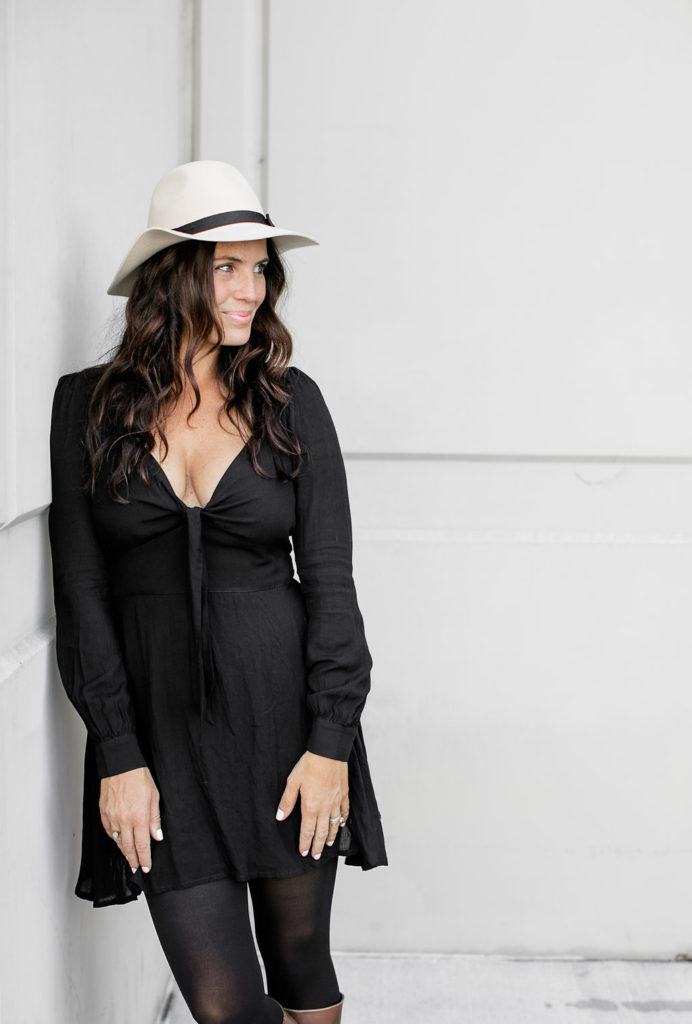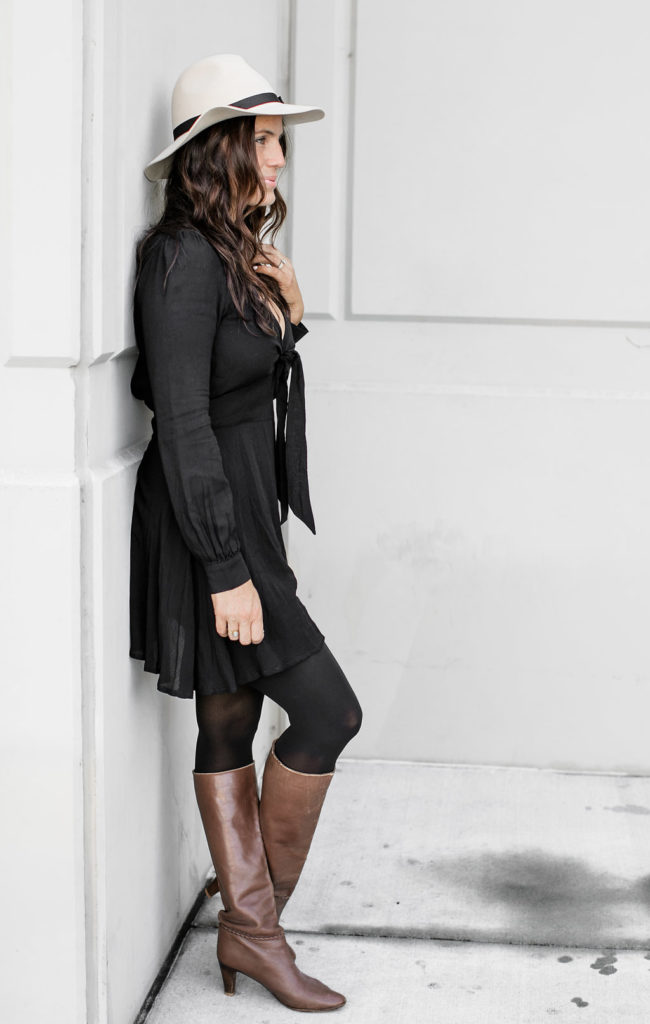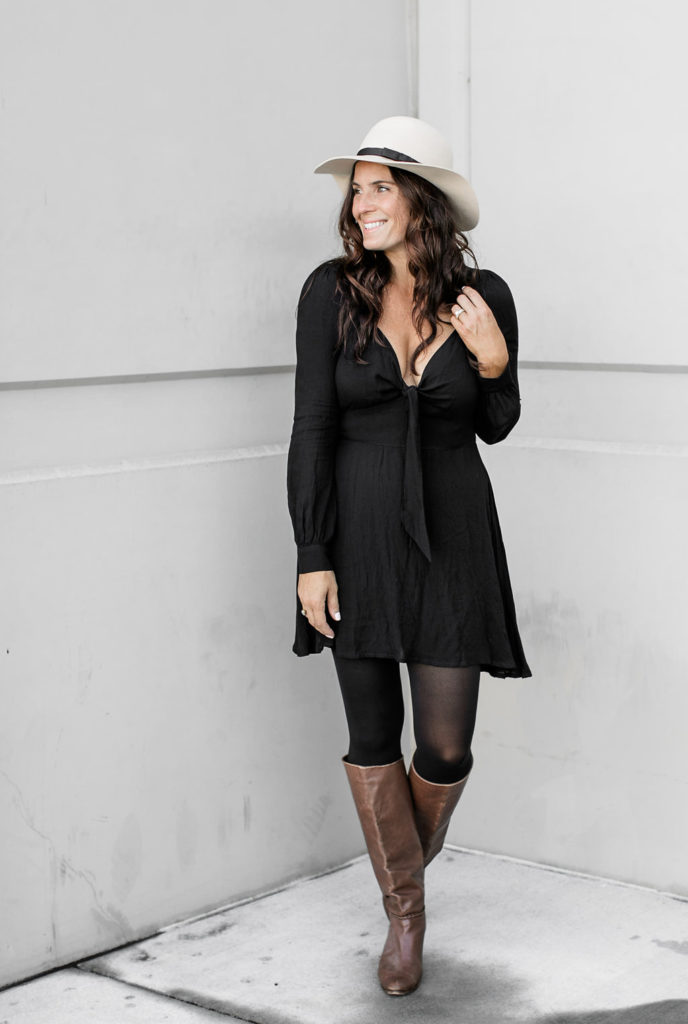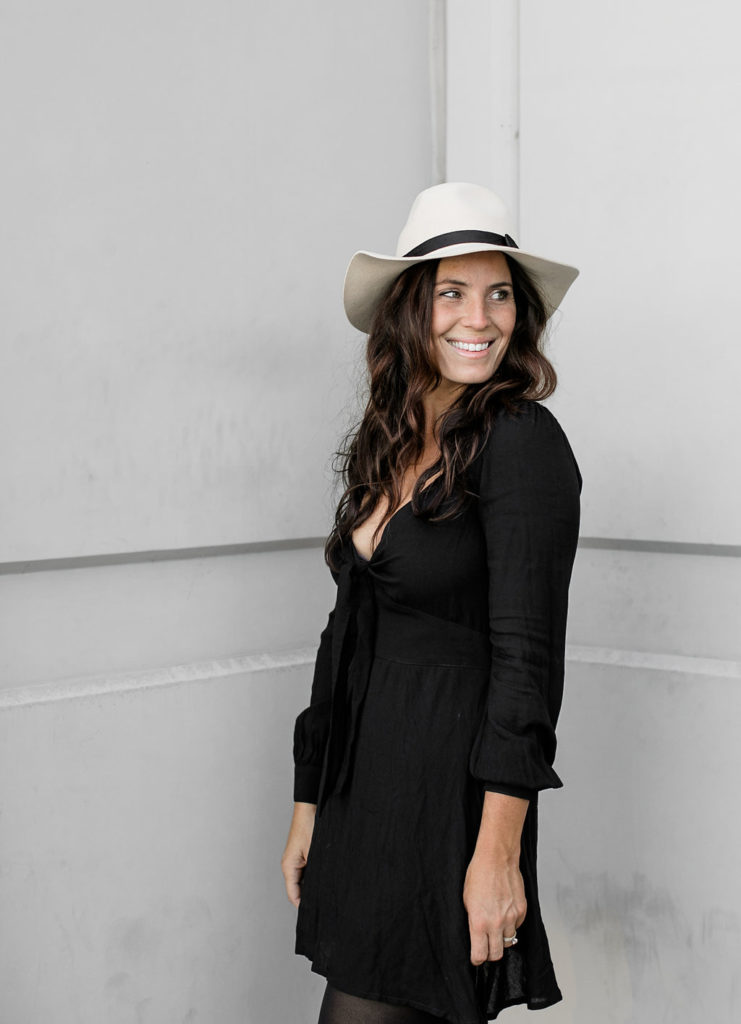 Doesn't Cleobella know how to do the holidays right?! Lots of fun options below on what to wear this holiday season! Take this time to have fun, get sparkly, and party!!!

xx
Jacquelyn