Hooray for another home tour!!  Home tours have sort of become a favorite for me, especially since my husband and I been working so hard on our own home!  Today's family is an inspiration to me as it has a husband and wife duo who built their home from the ground up!  I for one can vouch that the stress of redesigning or building a home can take it's toll, but Rick & Victoria Forehan make it look easy.  They are the proud owners of Forehan Construction & Design and you can see a glimpse of their beautiful work on their website.
After years of designing other family's homes they took on the task of their own, and the result is gorgeous!  Victoria has such an amazing eye for design and Rick just makes it happen, love that about him!  Keep scrolling to see this stunner of a home with tons of style and the most incredible indoor/outdoor space that has me green with envy…
Photos by Corrie Lynn Photo
Tell us a little bit about you and your family…
Rick and I have been together since I was 18. We were gifted with these two amazing kids- our daughter Blair is 9 and probably the cutest cheerleader you'll ever meet, and Ricky is 6 and is by far the most interesting boy in the world. (ask anyone!) We live in the mean streets of North Tustin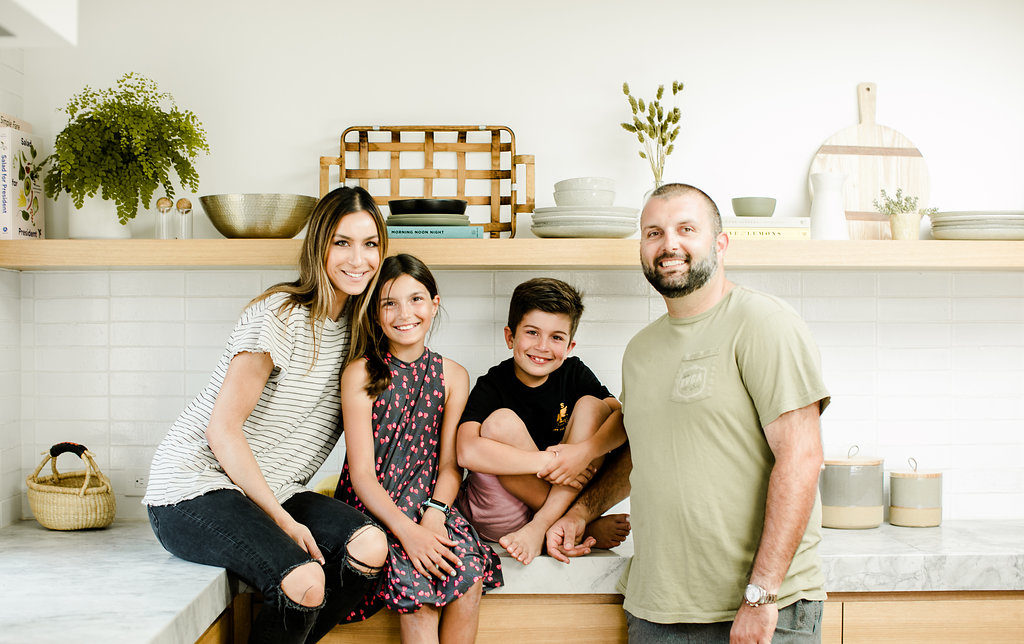 You guys built and designed your home, talk to us about that process…
Rick: It was like color by number. She just told me what to do! But honestly, it was a lot of fun creating with my wife. We see things the same way and have the same taste. And when we don't, she tells me what's up!
Vic: This has been a long time in the works, we just had to find the right house. In the right neighborhood. At the right time. Rick and I have re-designed all the homes we lived in, (on paper, haha) because its what we love to do, but never actually pulled the trigger. This has been an experience we will never forget. Being a husband and wife build and design team isn't all its cracked up to be!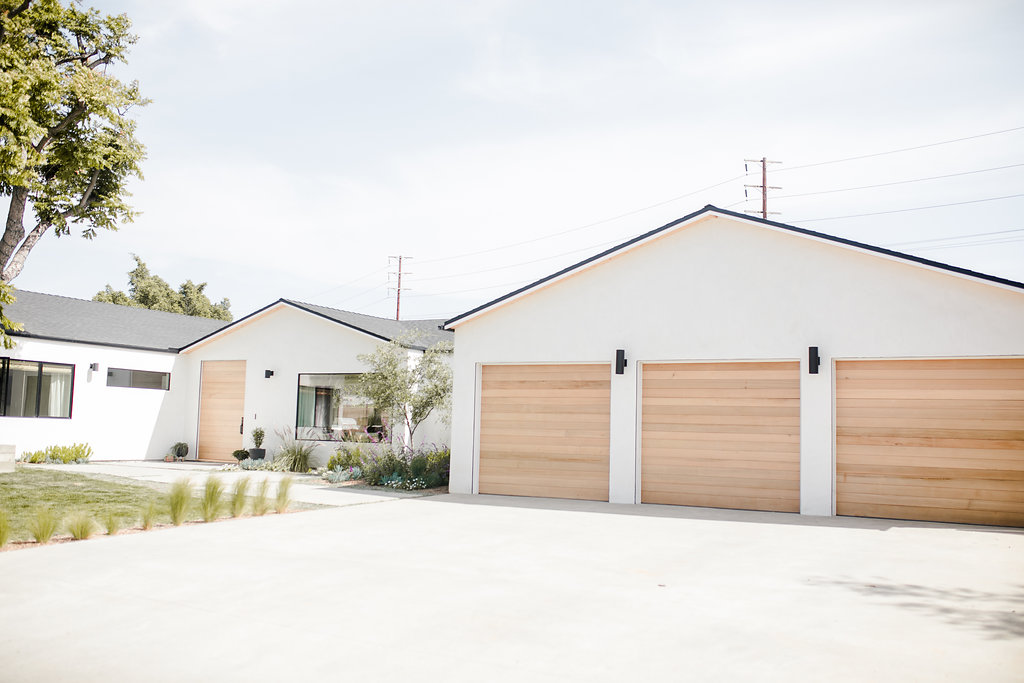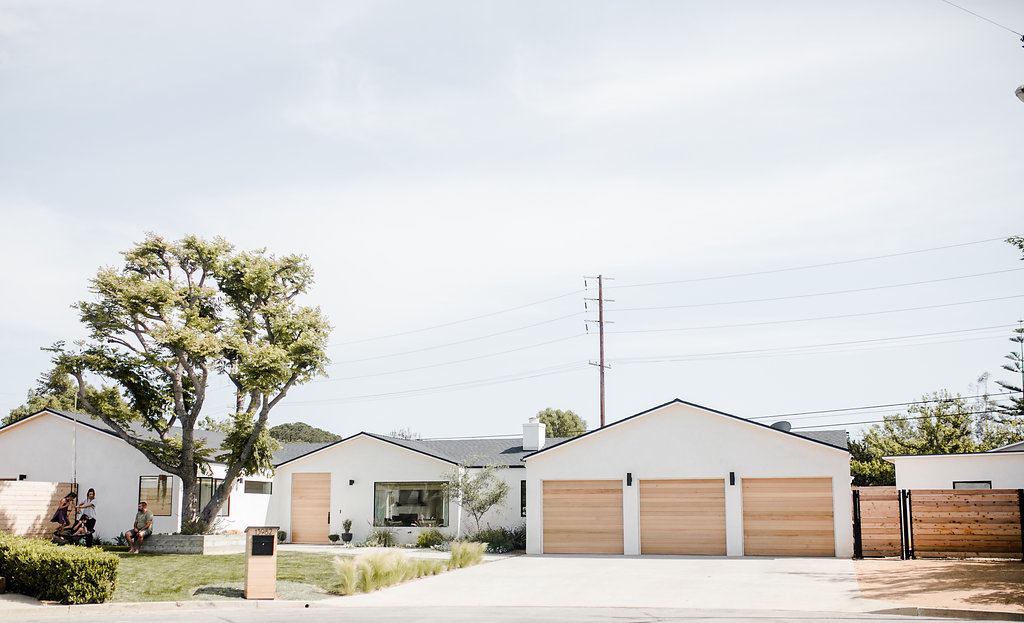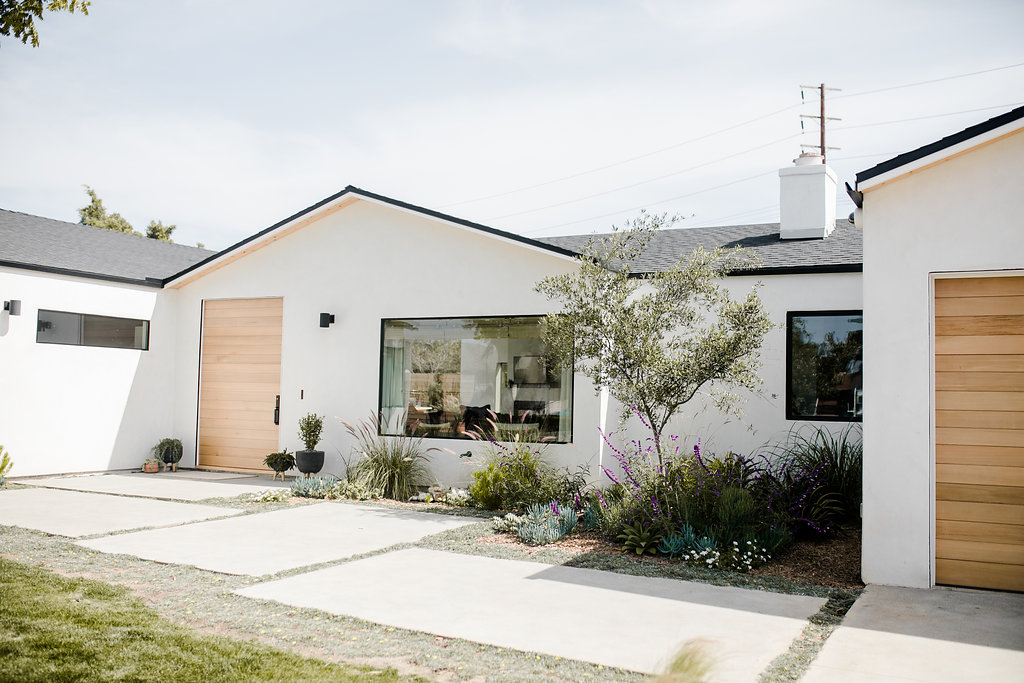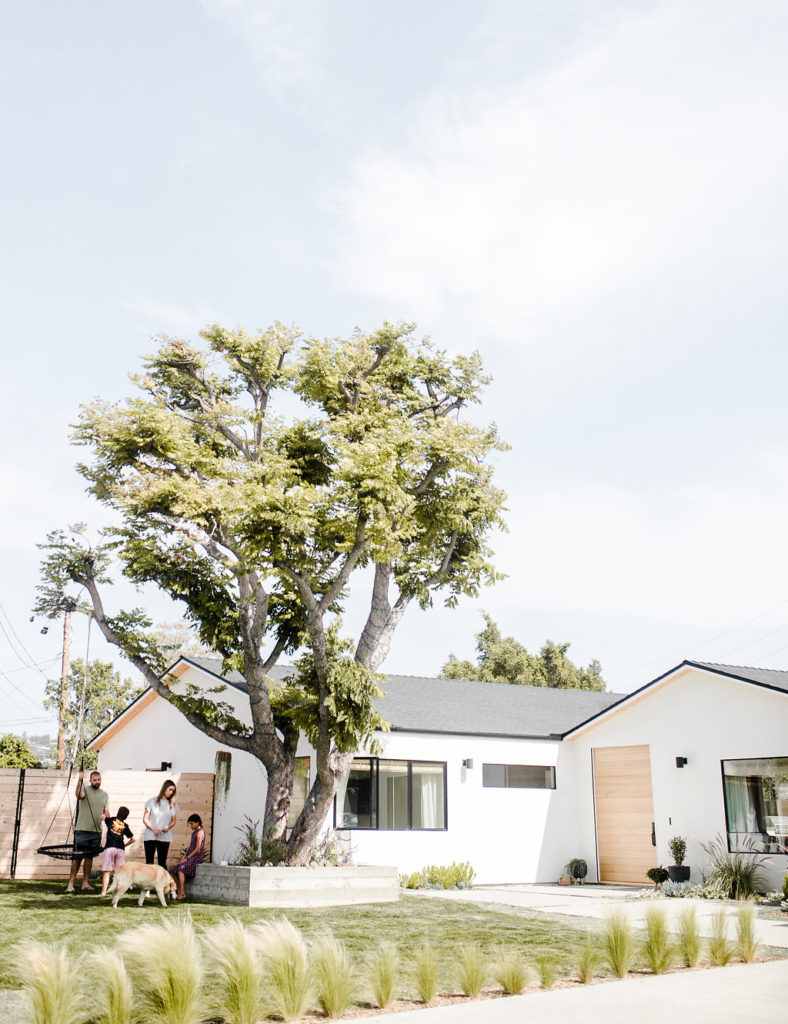 What is your favorite room in your home and why?
Rick: Kitchen for sure! We designed it with cooking in mind- holidays, birthdays, etc. We love hosting and having everyone gather in the kitchen to eat.
Vic: It's a toss up between the master bath and the indoor/outdoor space. The outdoor space is so fun to hang out and relax, and our master bath is just so pretty!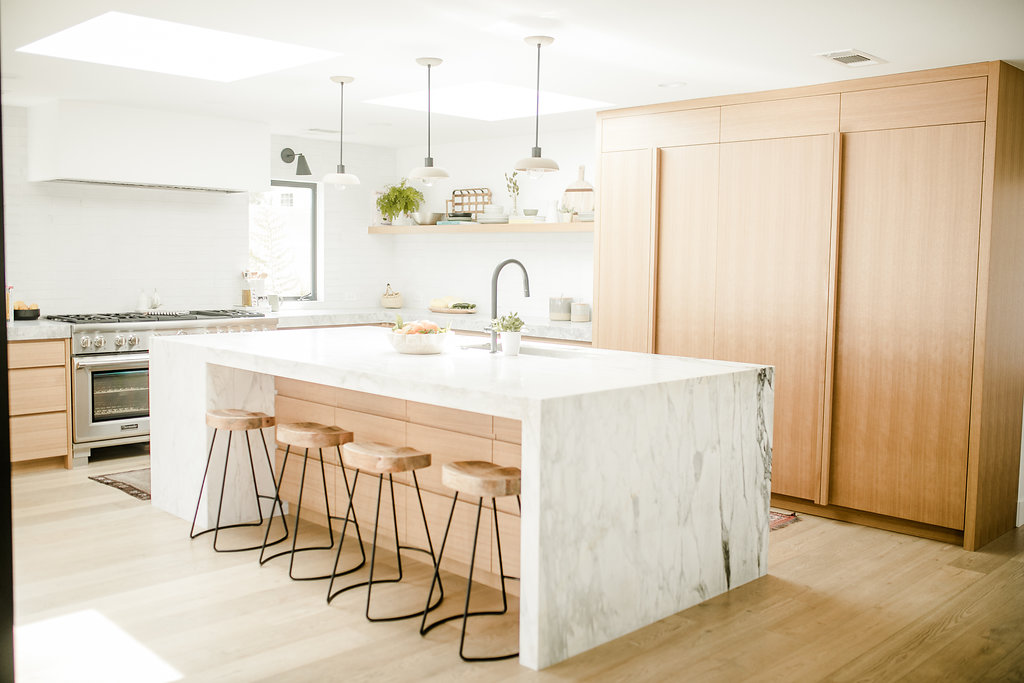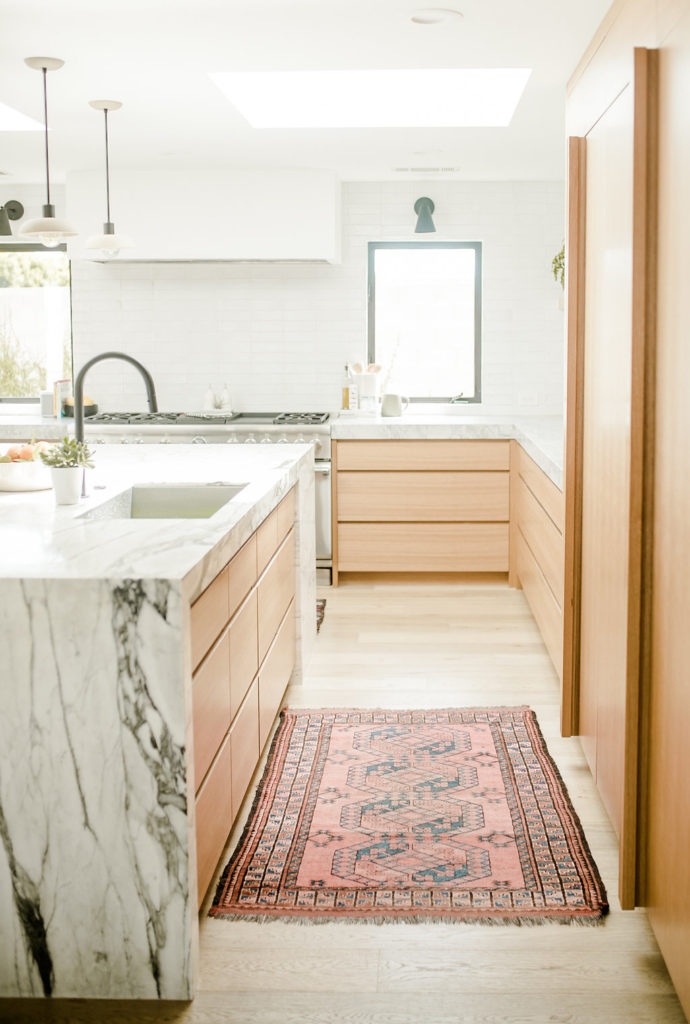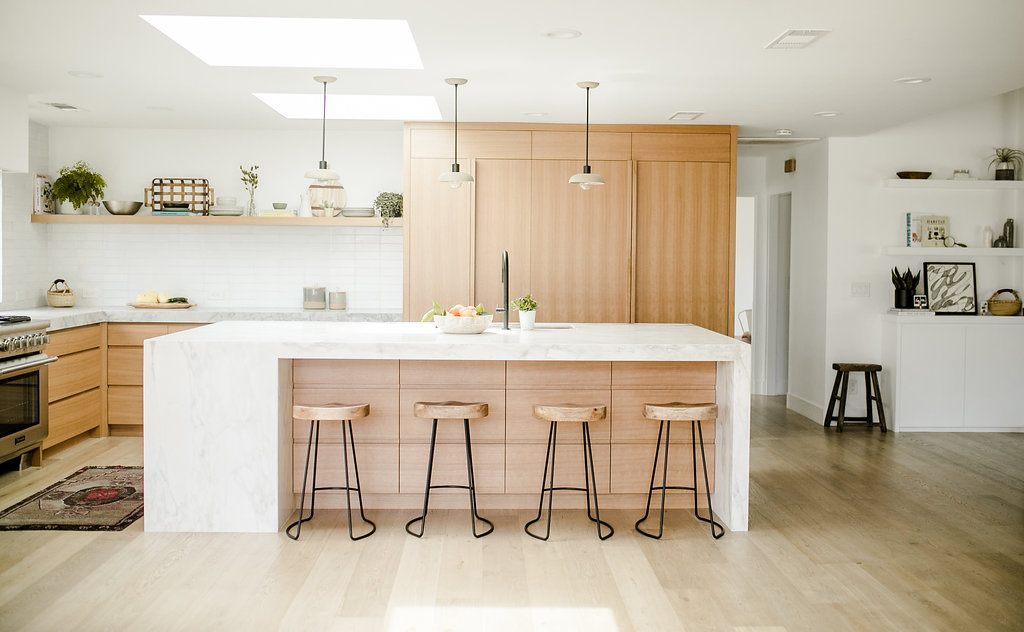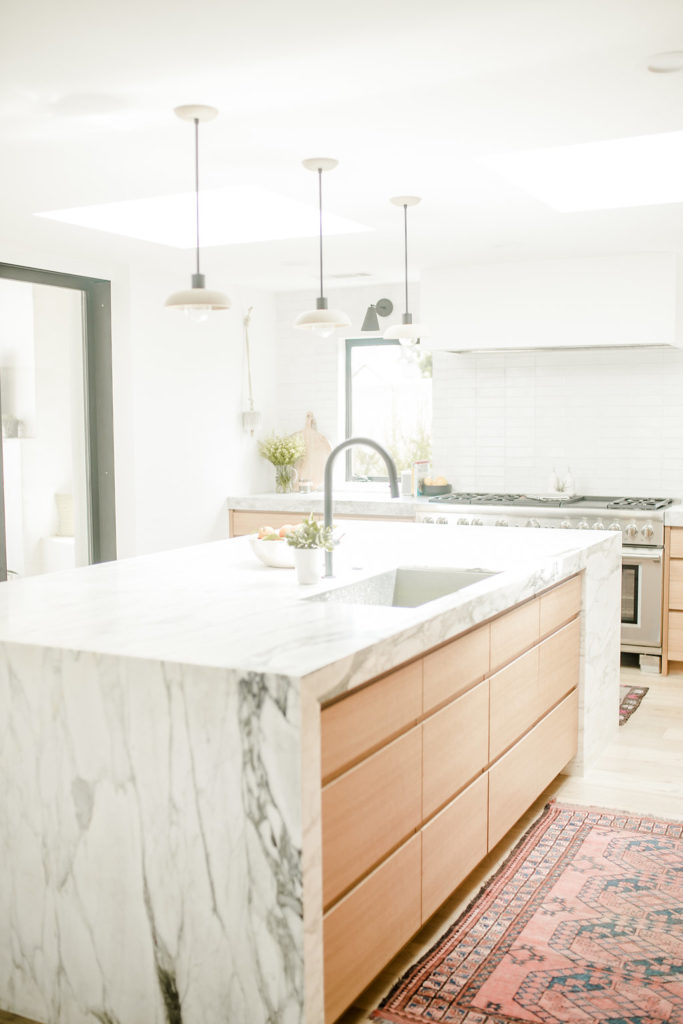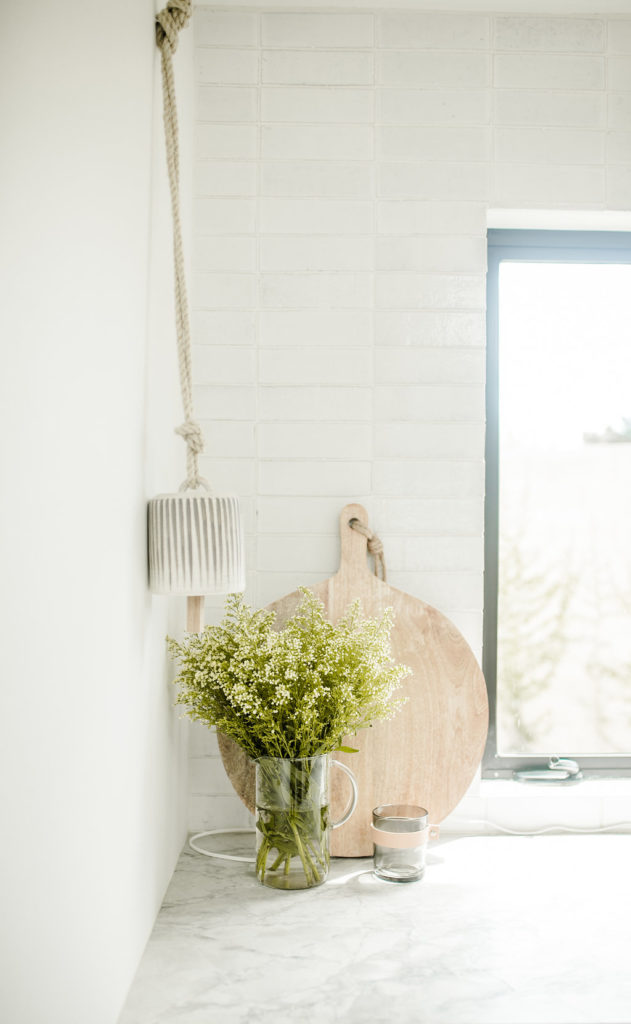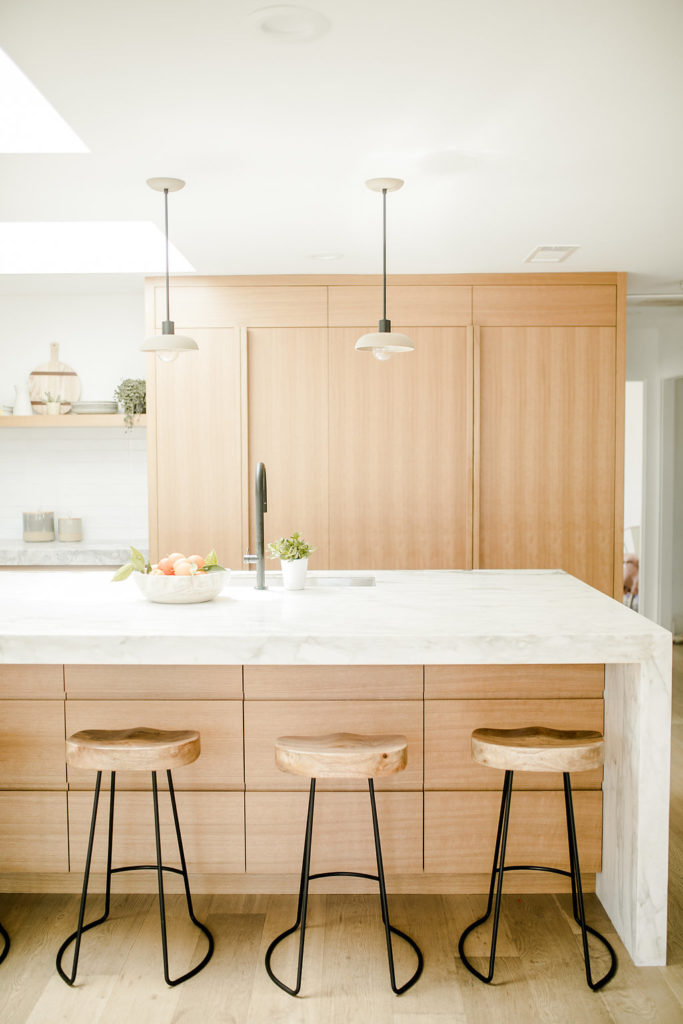 Where are some of your favorite places to shop for your home?
Rick: Ganahl lumber. Austin's Hardwoods.
Vic: Haha. We actually did make some cool furniture with wood found at Austins! I love that place. Rick made our coffee table and dining table, both which I will love forever! I love to go to flea markets to find one of a kind items. Also shopping on Etsy or other small shops found on social media. All of the rugs in the house are vintage and from all over the world.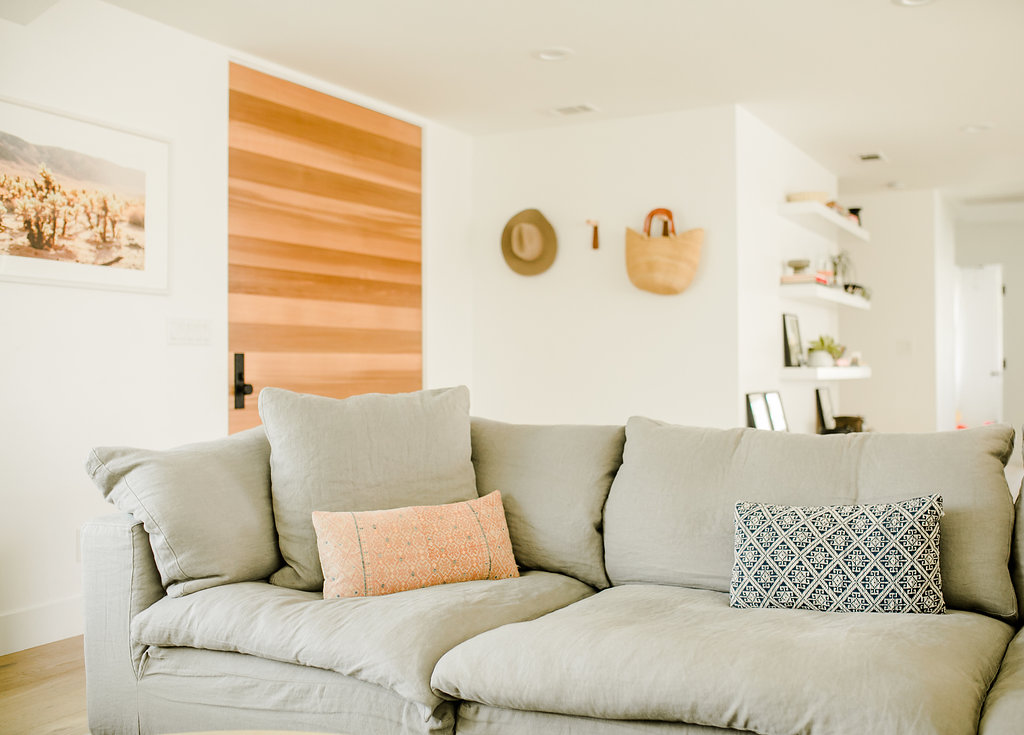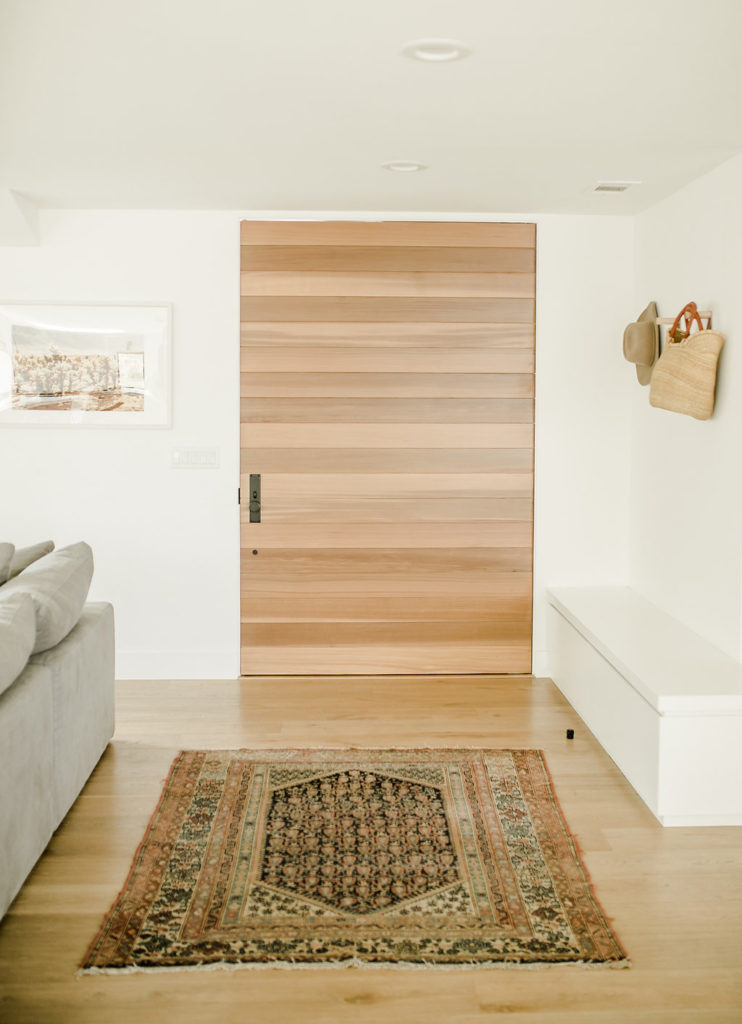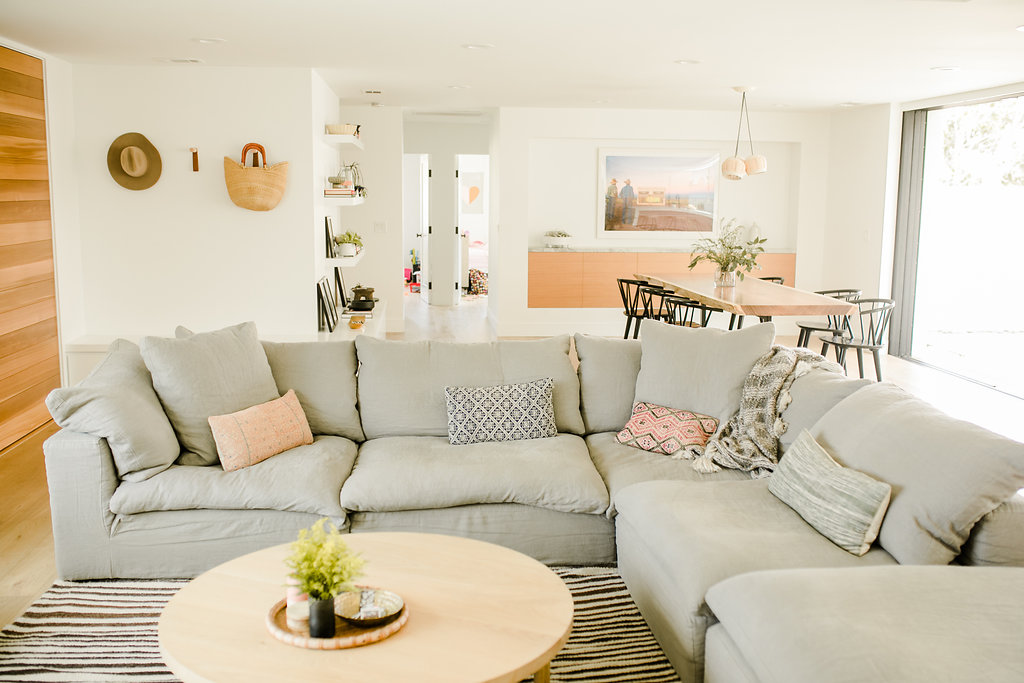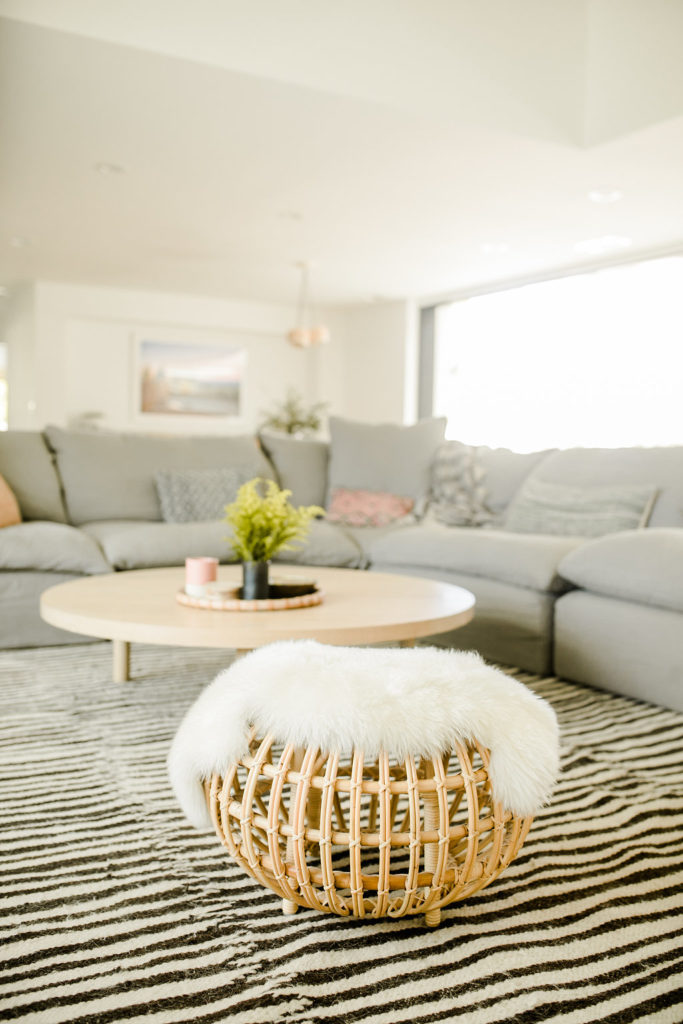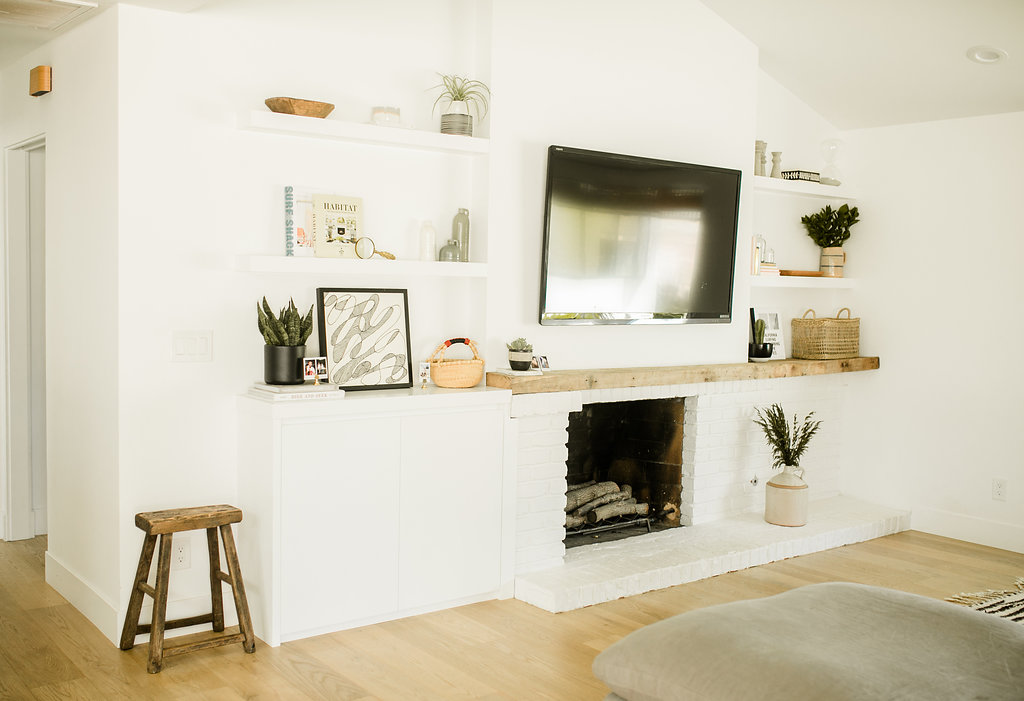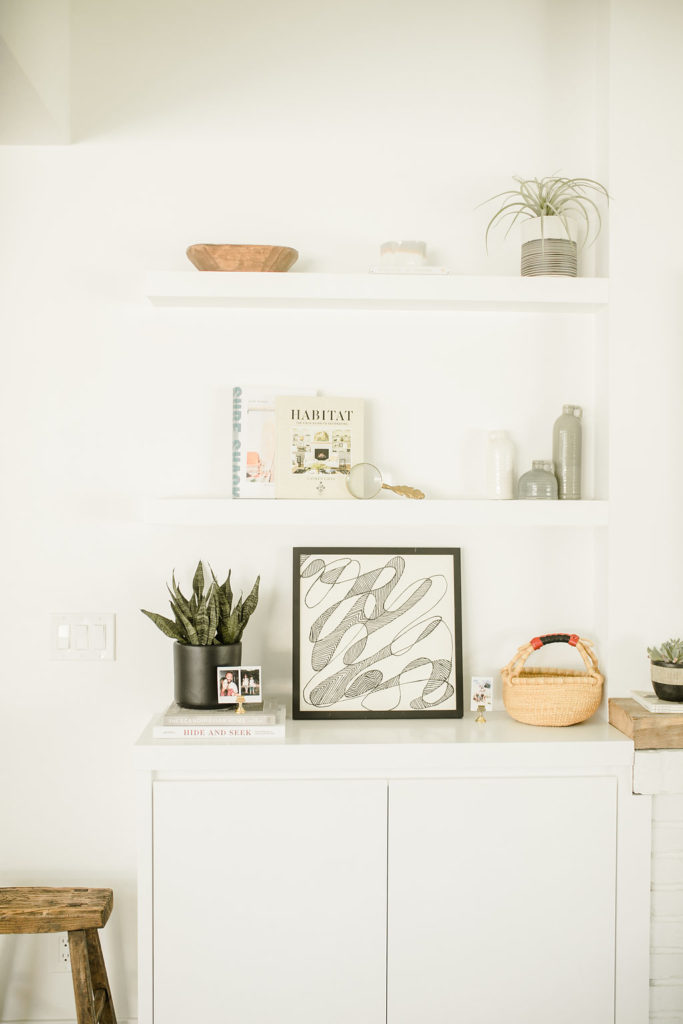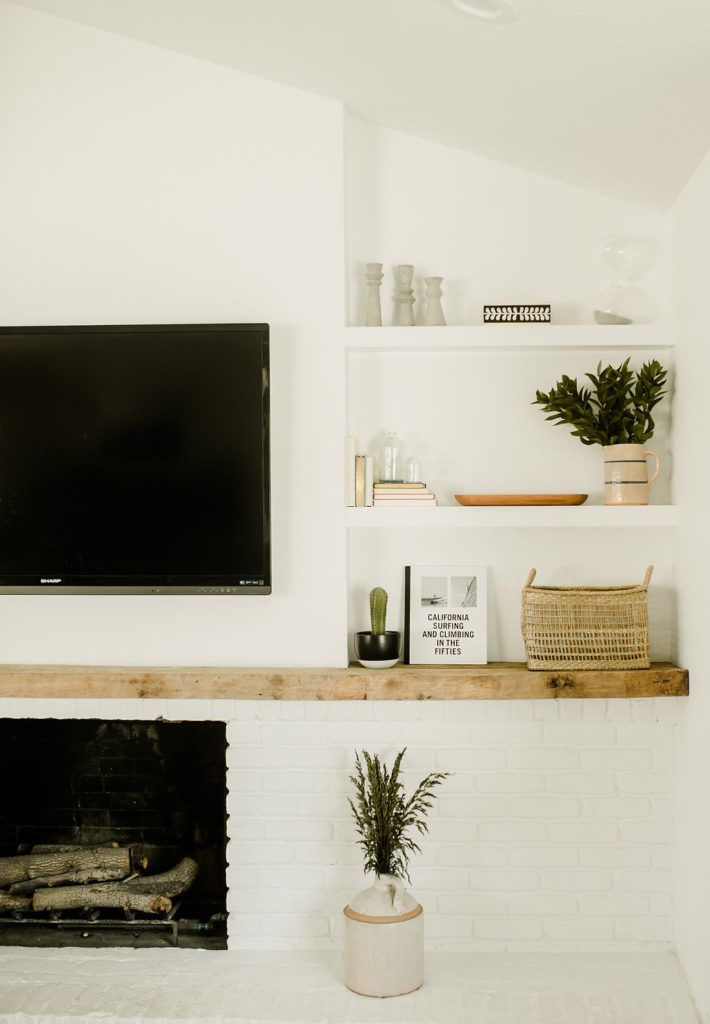 Your bathrooms are insane!!  How did you and Rick work together to come up with such a clean and stylish design?
Rick: We had done some similar bathrooms at our old house and just did some tweaking when we designed these ones.


Vic: Cement tiles have my heart. I had to use them as much as possible!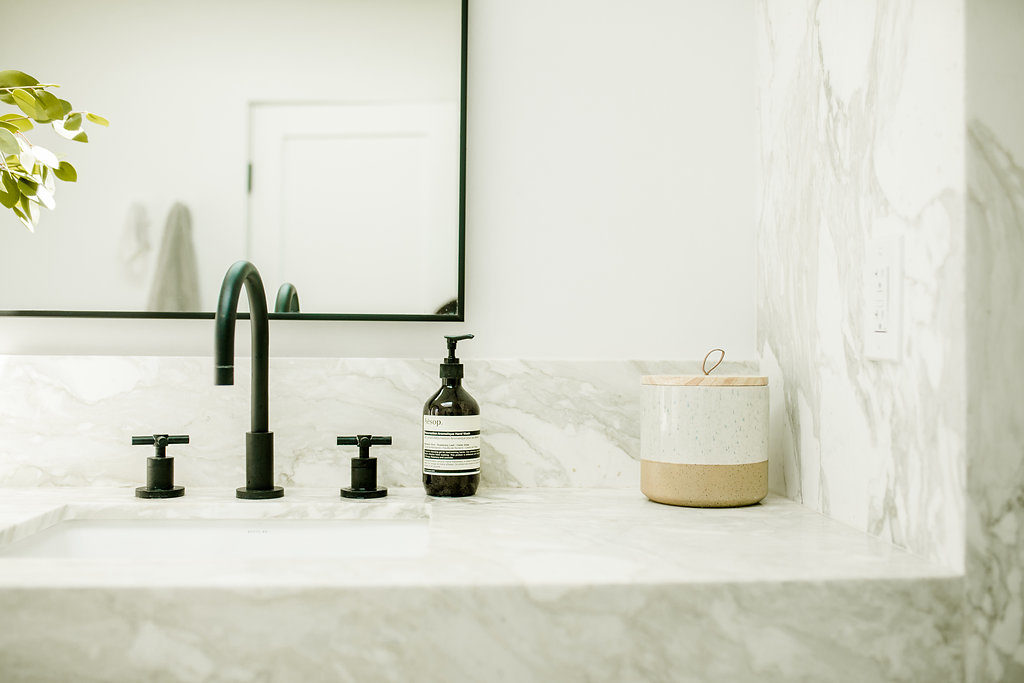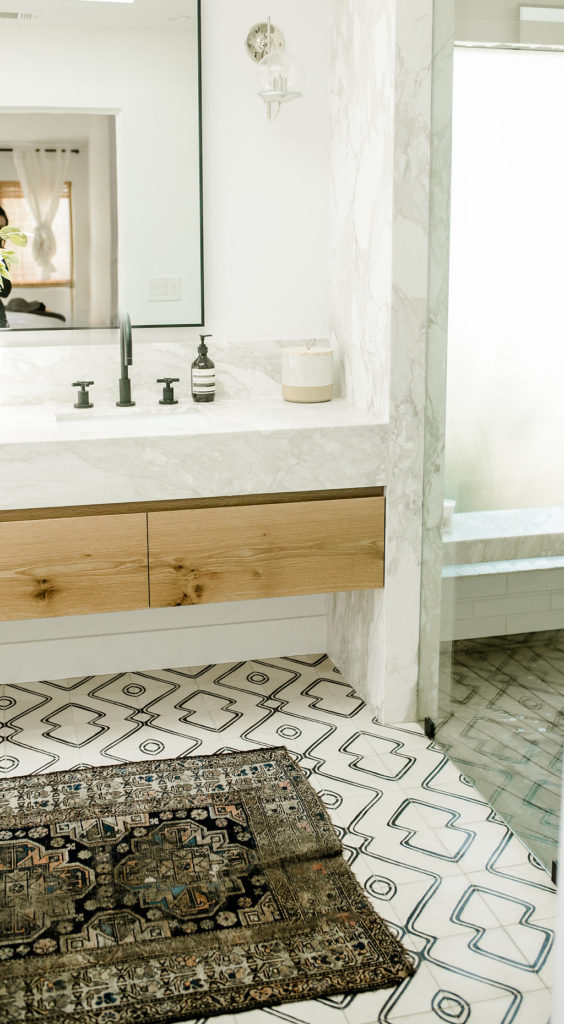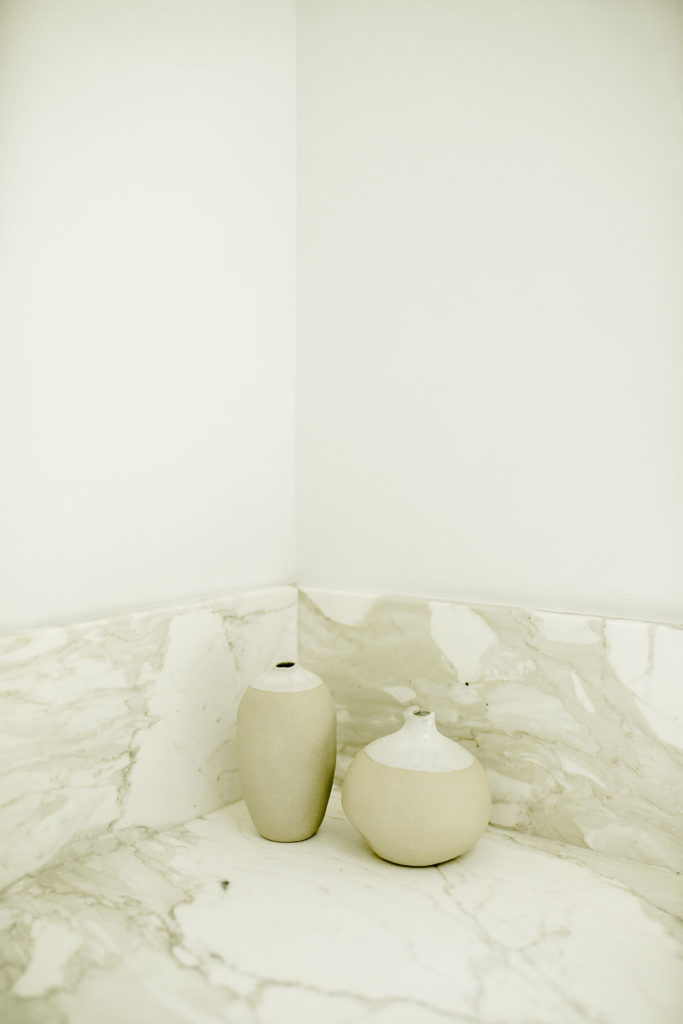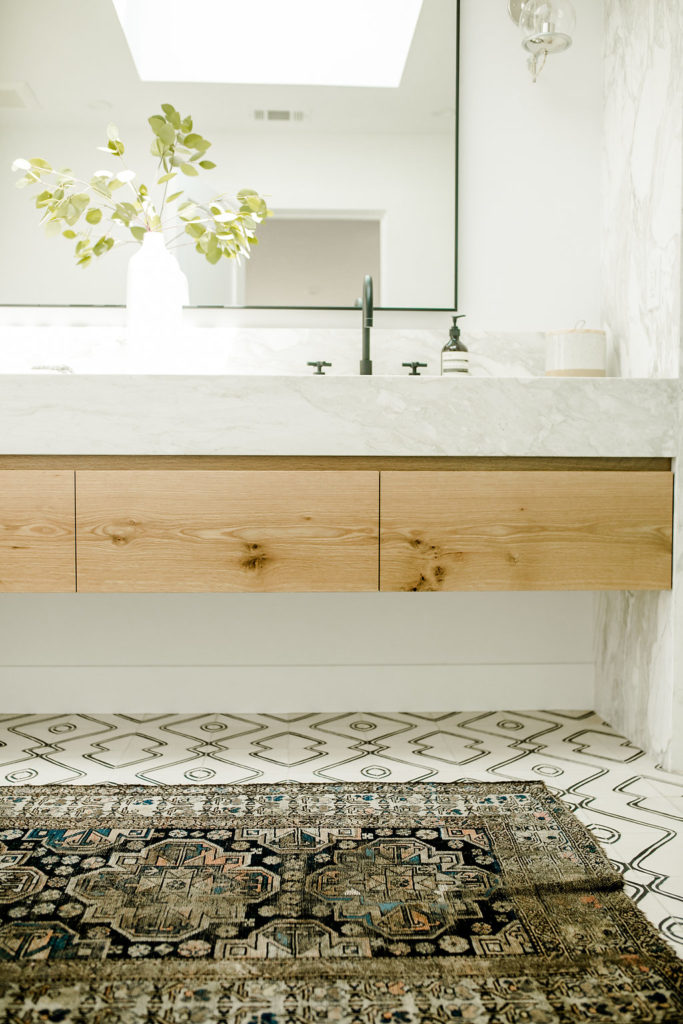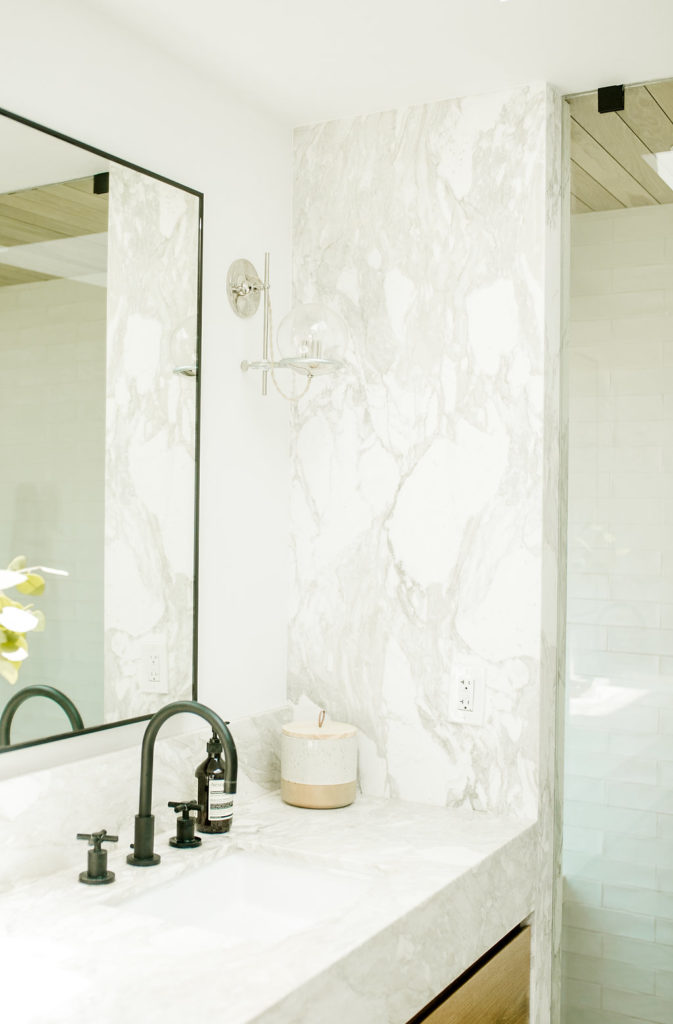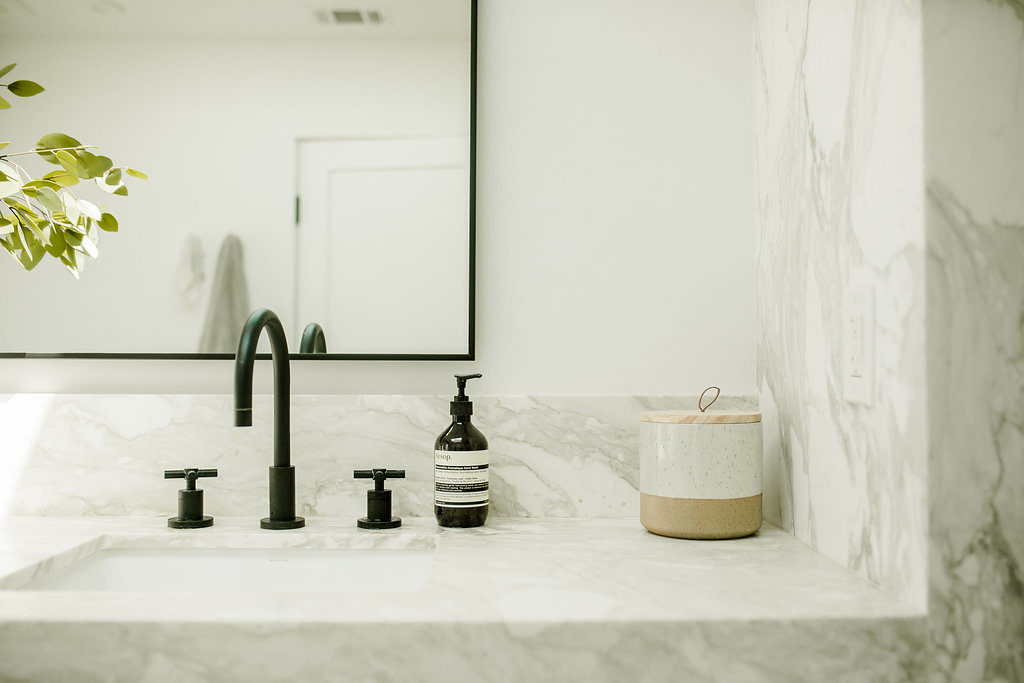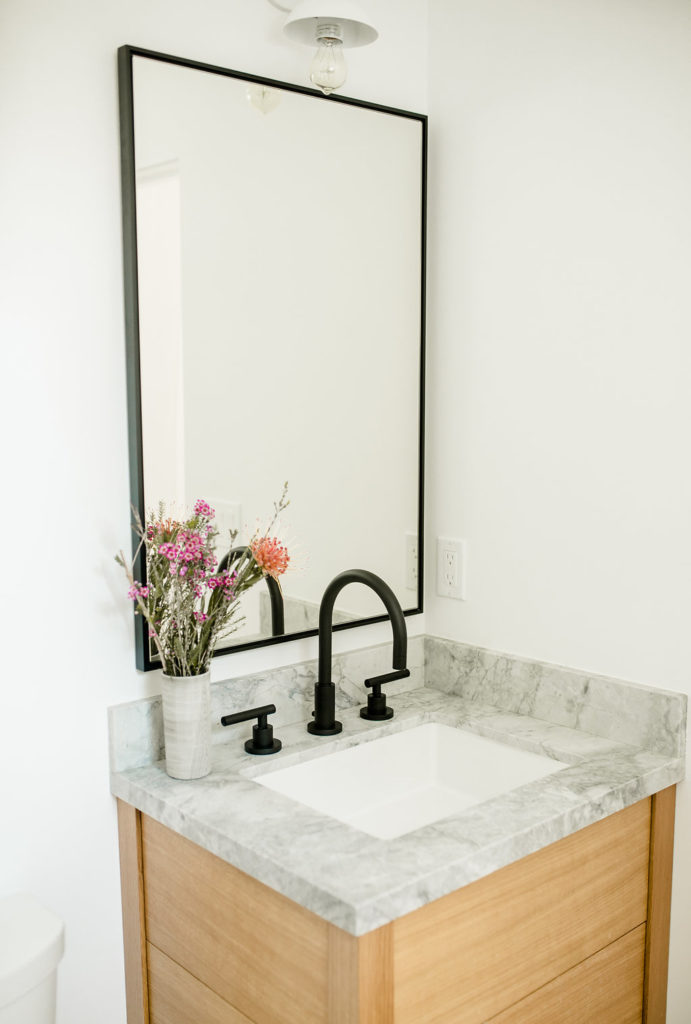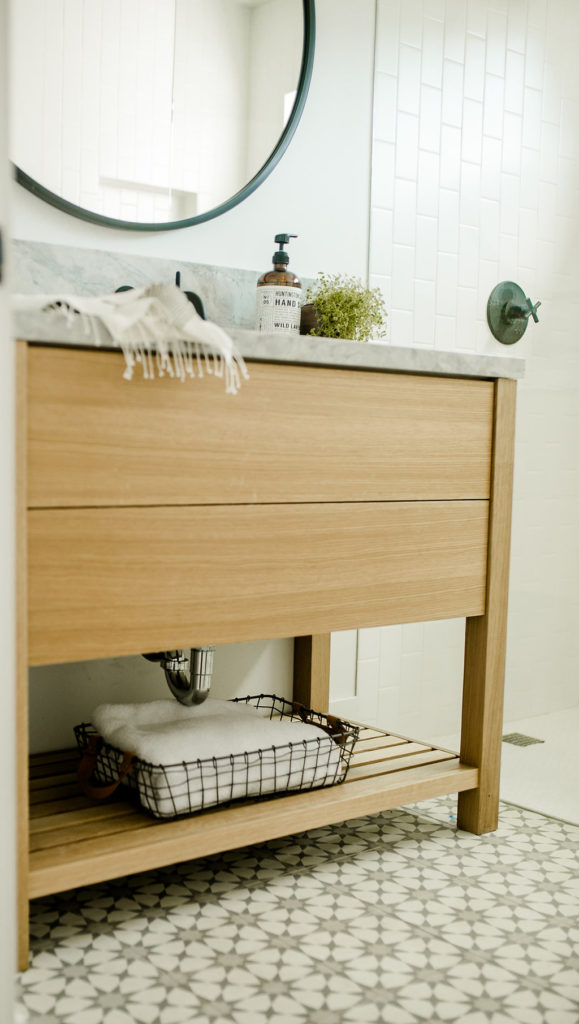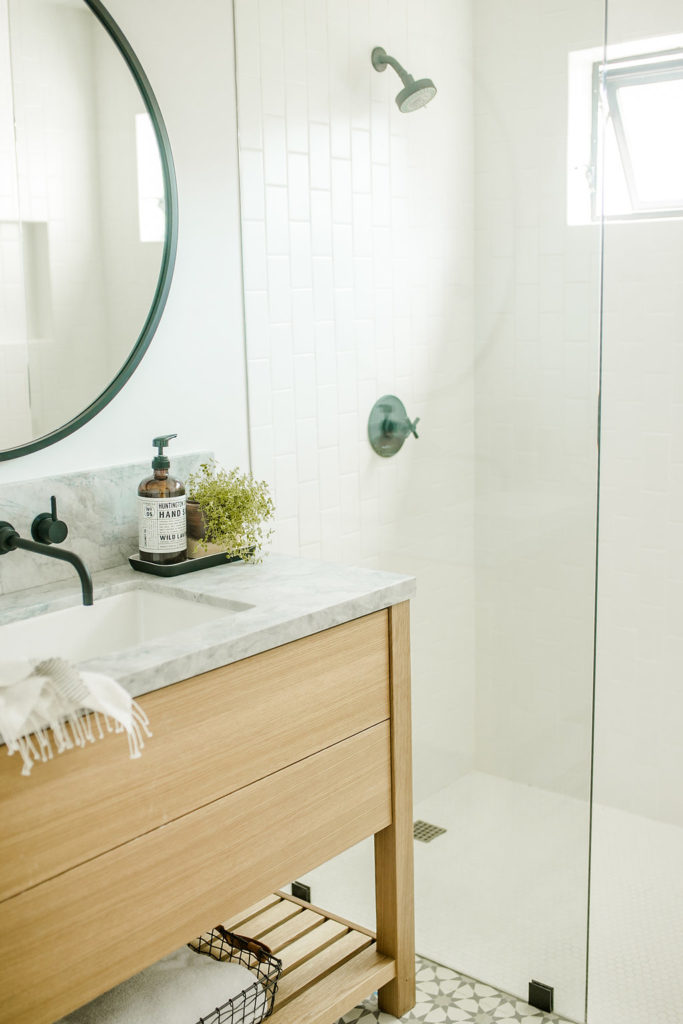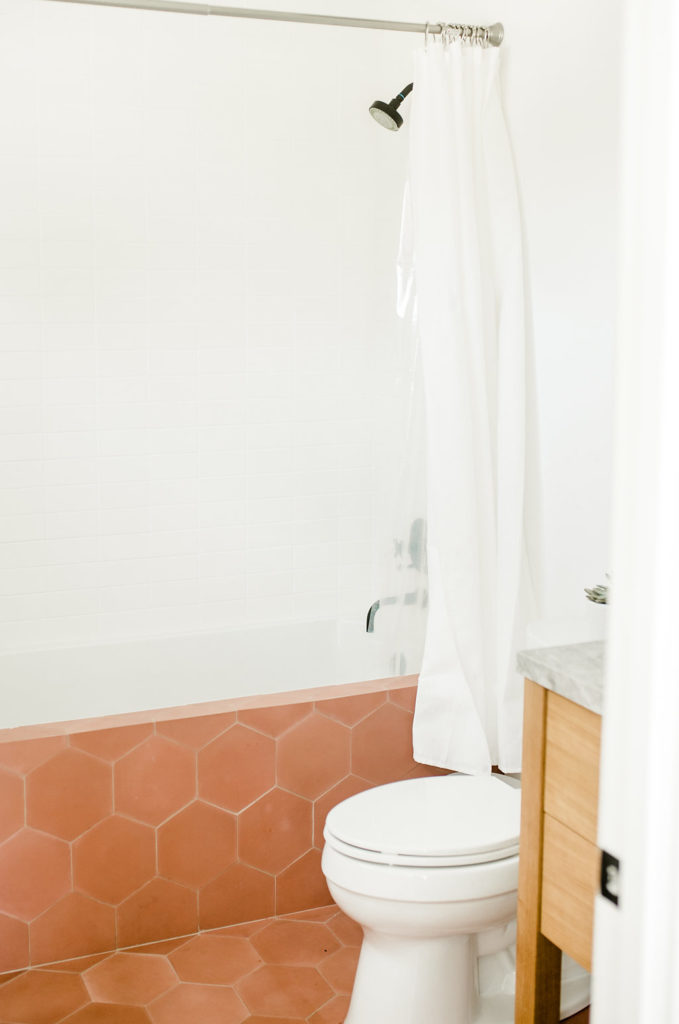 Being busy parents of two kids how do you keep your home stylish yet functional?
Rick: Vic's dad is our painting contractor so he can come do paint touch up when it gets really bad. Haha.
Vic: We ended up just saying screw it when choosing finishes for the house, honestly. We chose everything you're not supposed to choose with kids AND 3 dogs. Marble countertops, light oak hardwood floors, white walls, vintage decor, etc. I wanted to be able to have whatever I wanted and to just live in it. It may not be functional for everyone but it works for us.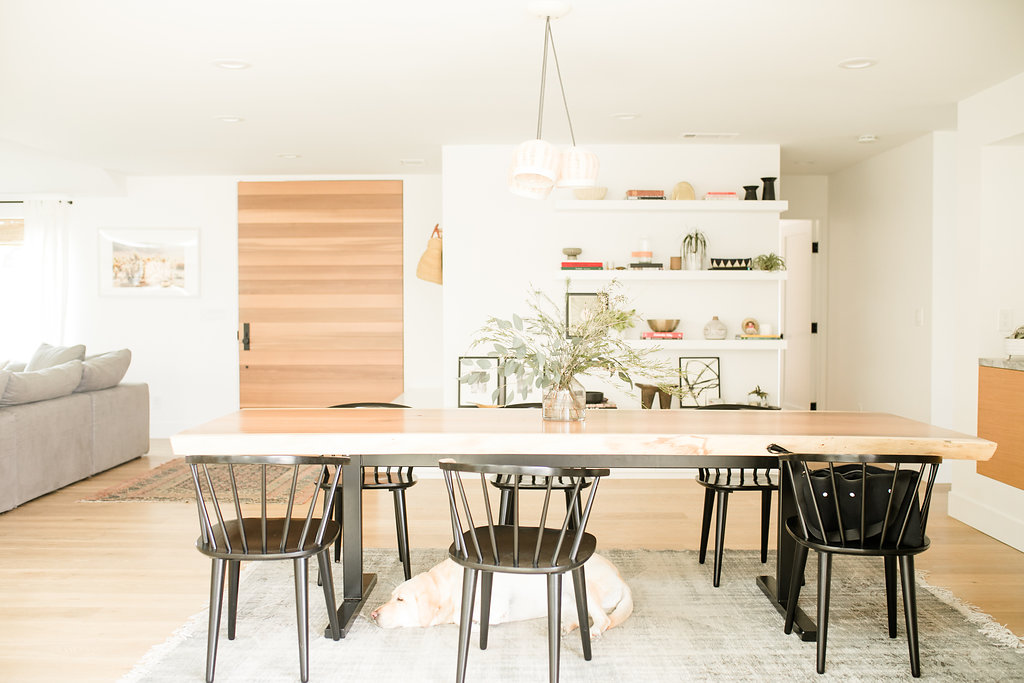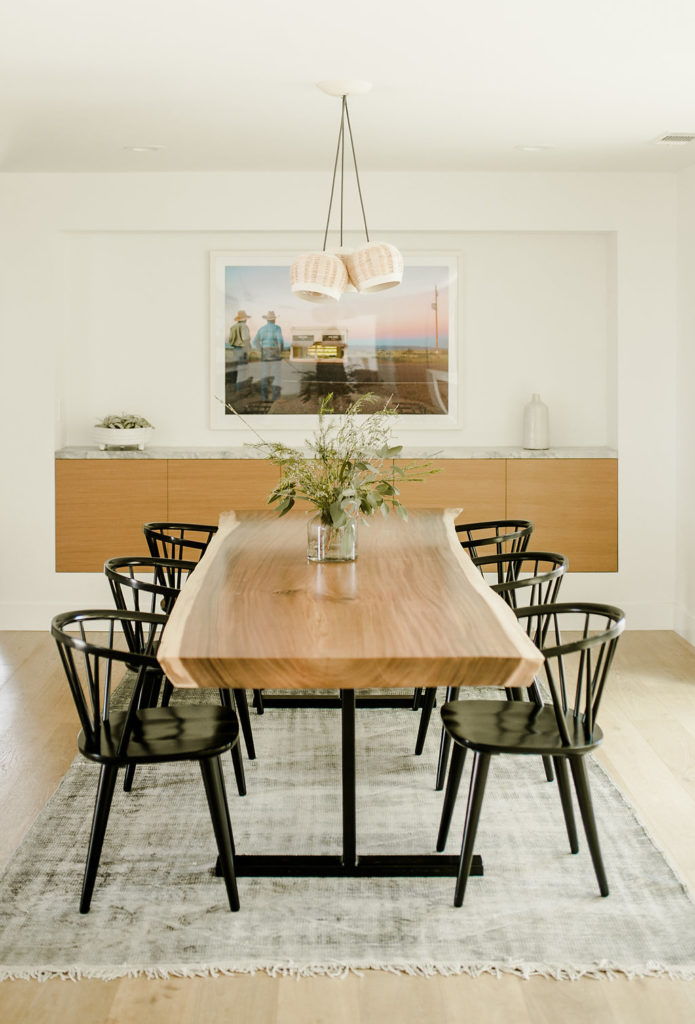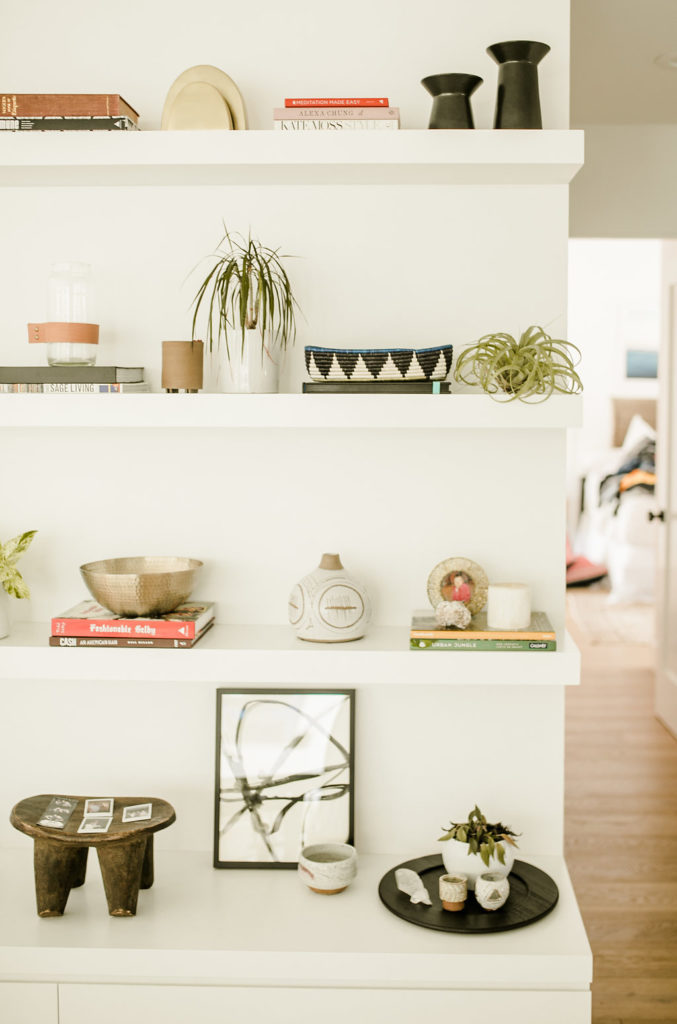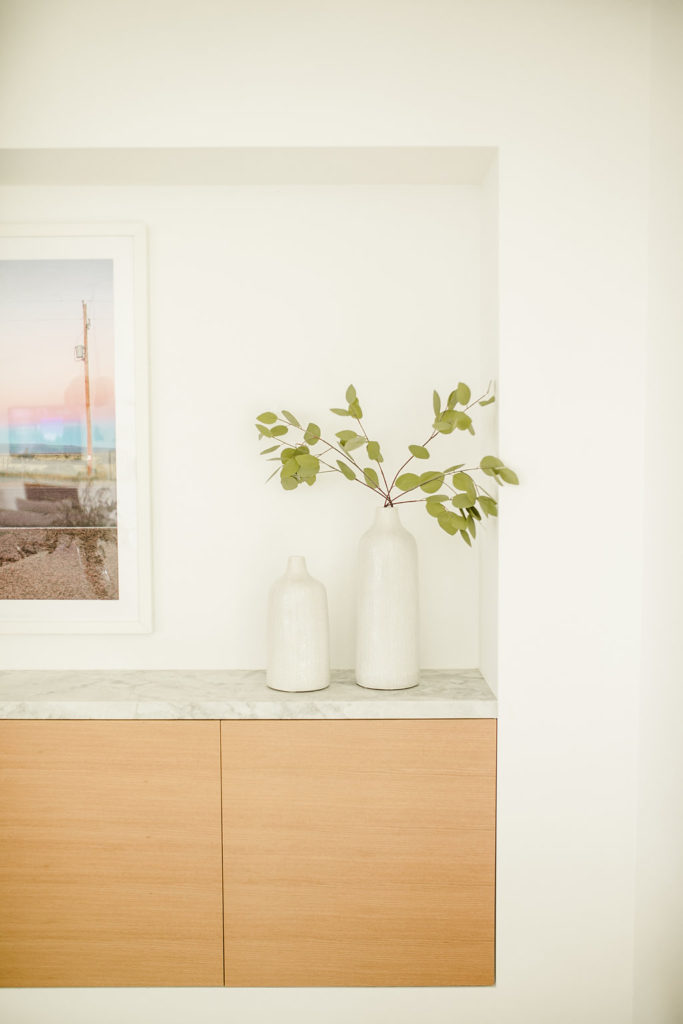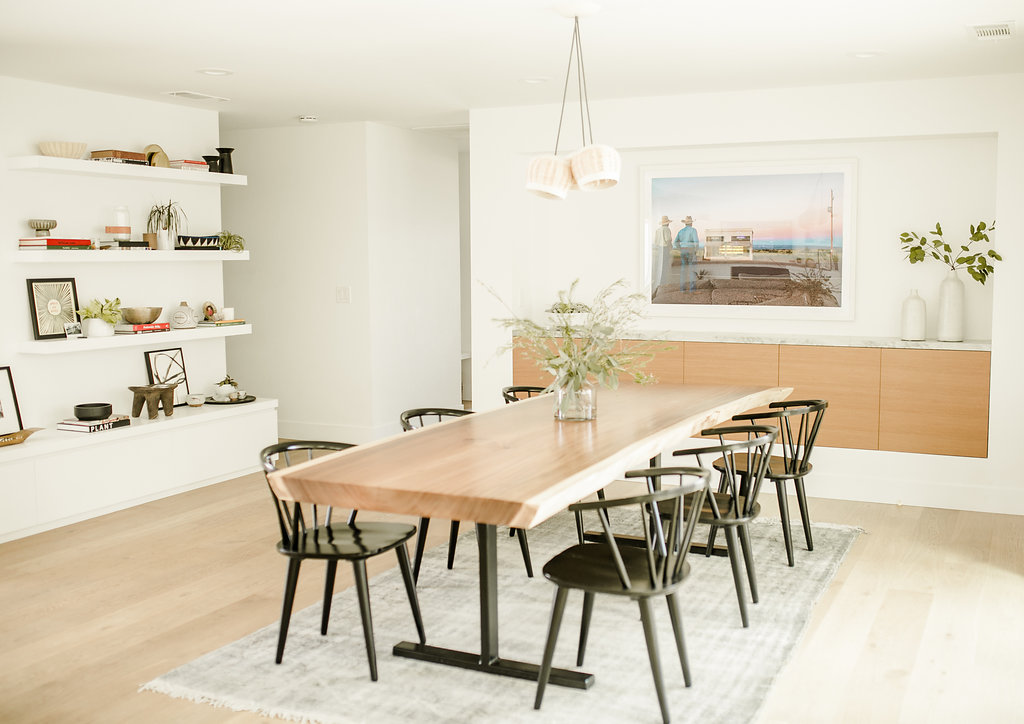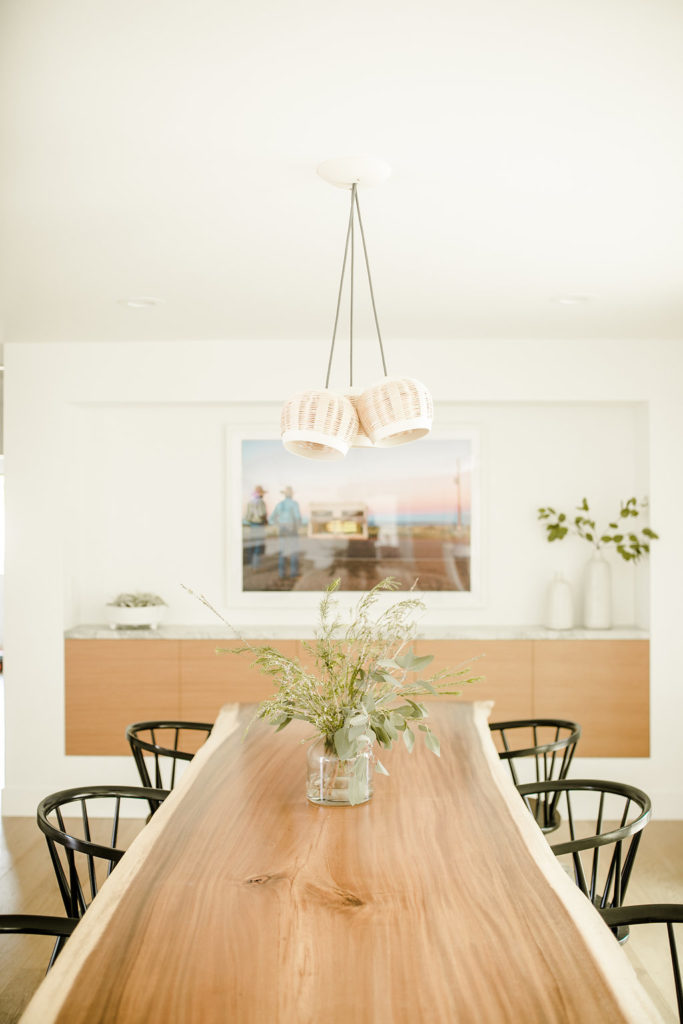 We love your backyard so much!!  That outdoor/indoor living area is amazing!  How did you decide to add that feature into your home?
Rick: We wanted the house to feel like it has no beginning or end, with a covered patio to feel like you're still inside.
Vic: Thank you! It was kind of a no brainer for us. The sliding door system we chose makes it really easy to get that feel. We are always hosting so its ideal for parties as well.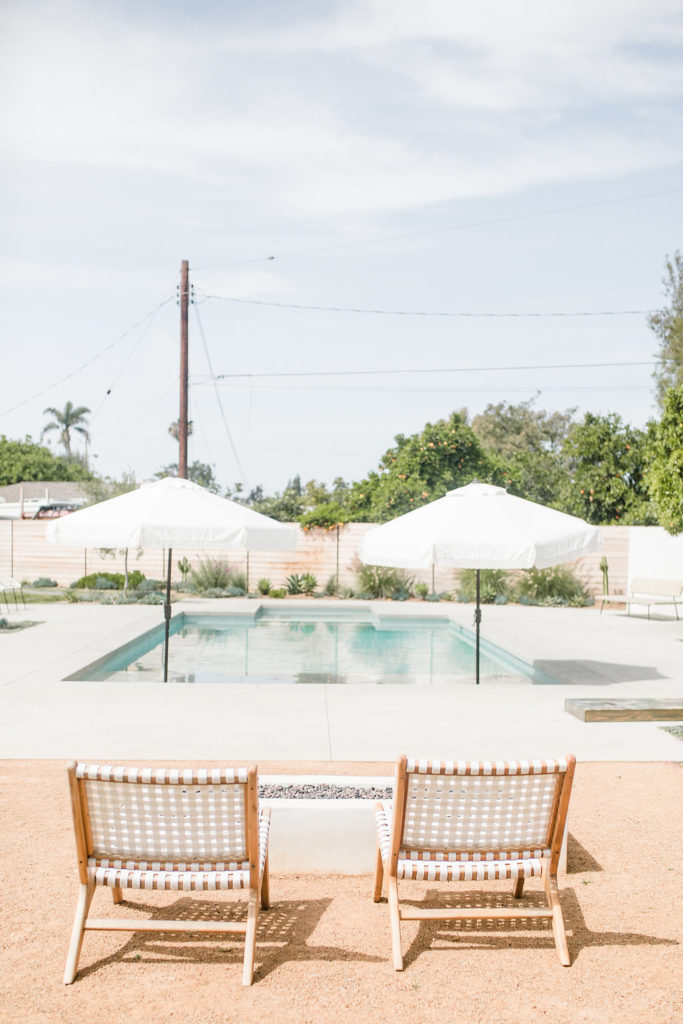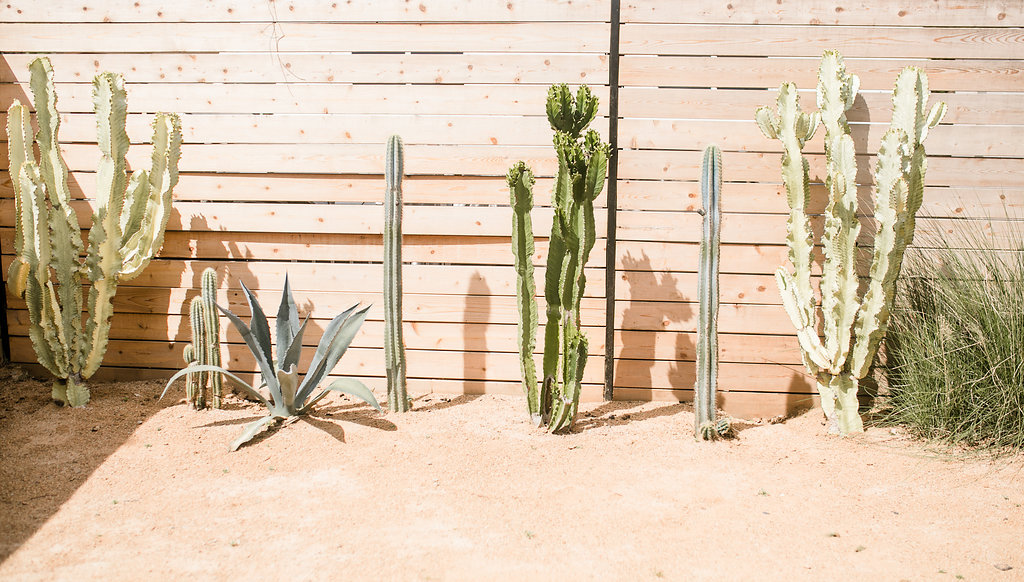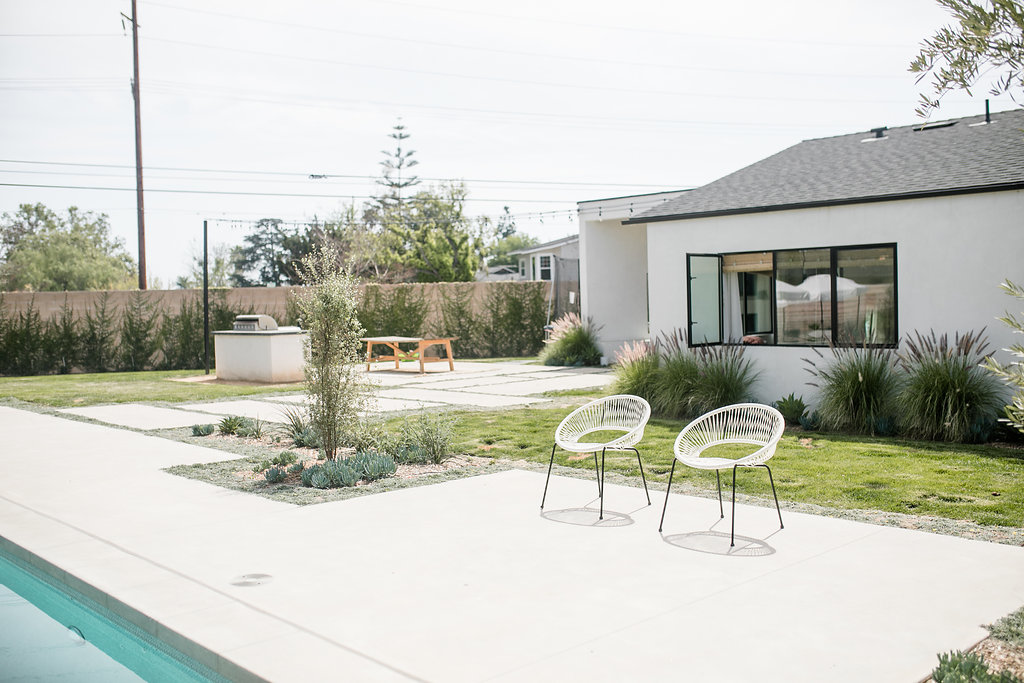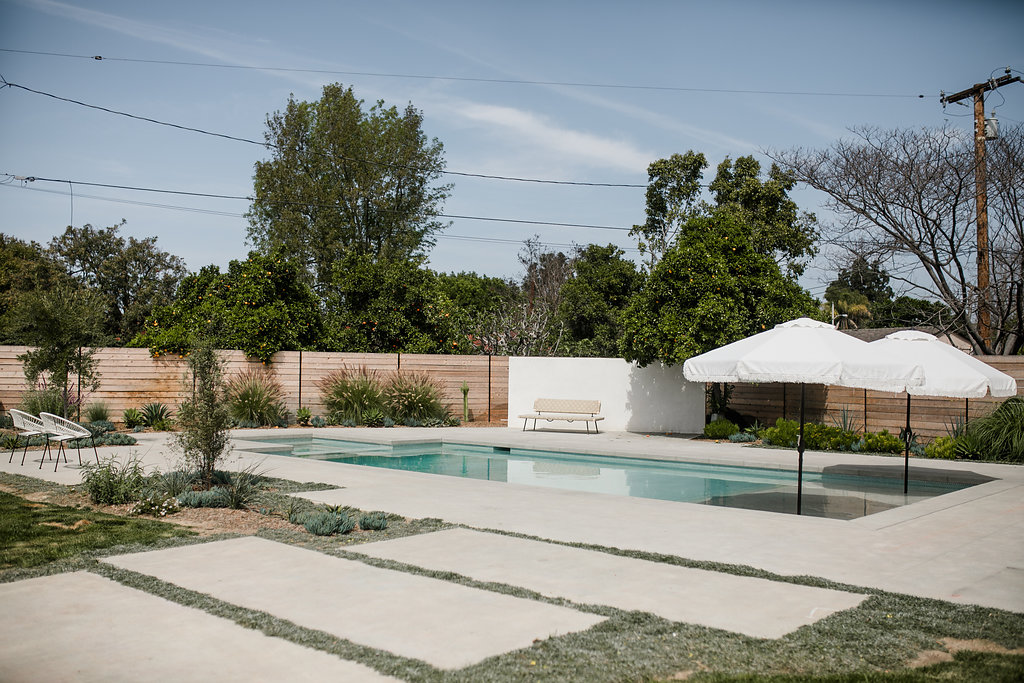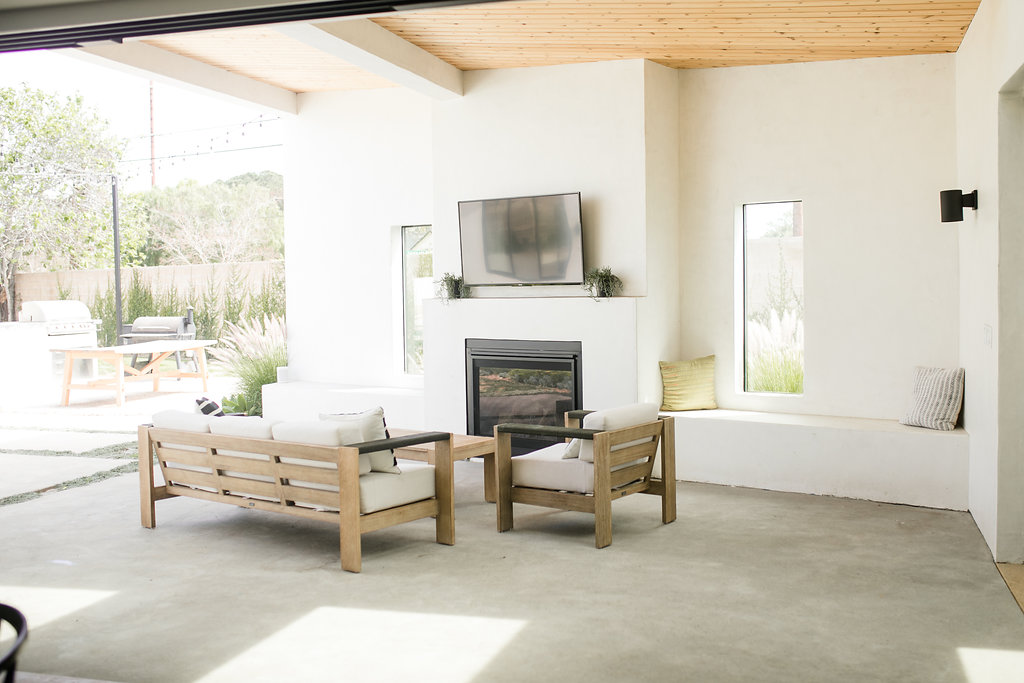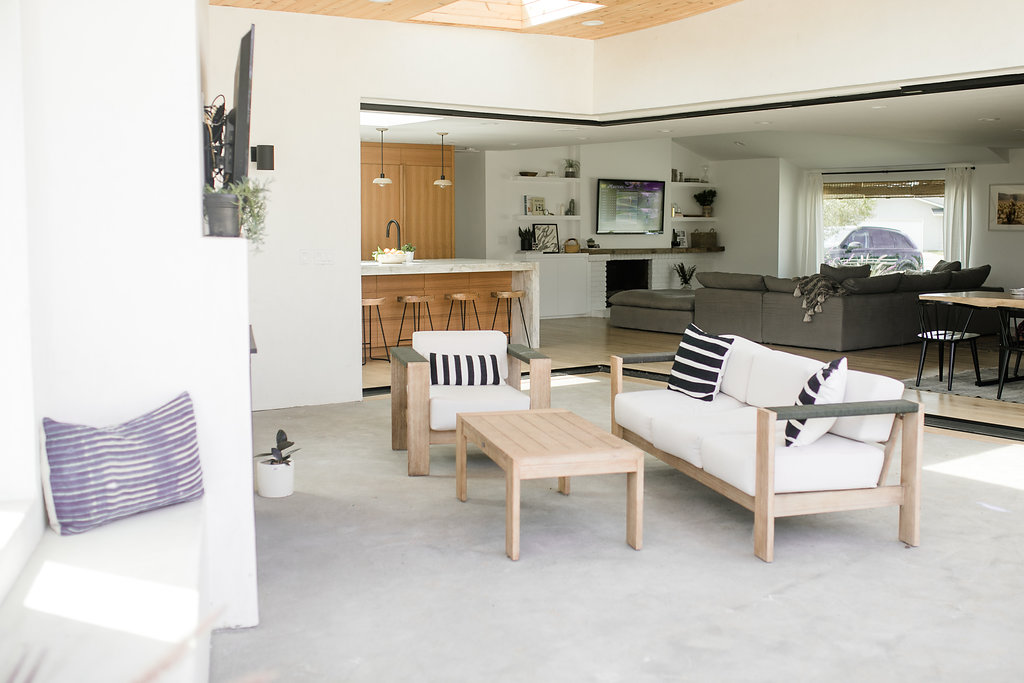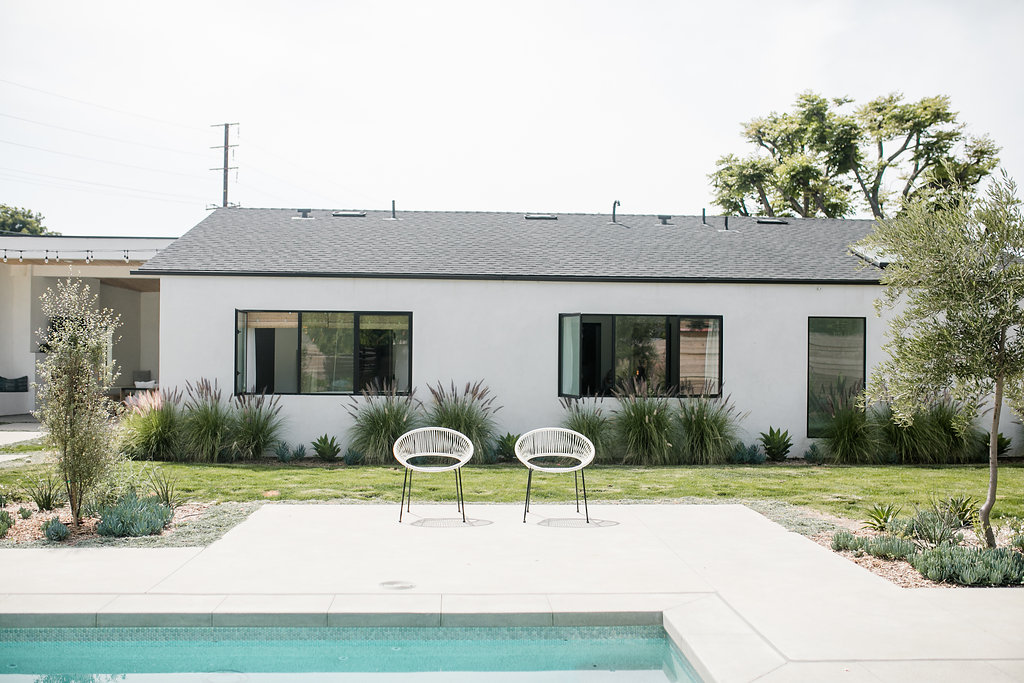 Where can we find the Forehan's on the weekend?
Rick: Lake Havasu, or a lacrosse field!
Vic: In the summer, we try and get to our place in Havasu as much as possible, or we're at the beach or our pool. During the school year we're definitely on a sports field on any given weekend!