I've been so excited to share this home tour with you all, and today is the day!! Today we are sharing the Los Angeles home of Liz Climo, a talented animator for "The Simpsons" and also an author and illustrator. Liz's home that she shares with her husband and daughter is full of life and color, just like her work, and the minute I saw it I knew we had to share it on the blog. She was nice enough to let us into her home and to tell us all about her life and career. I always love our home tours, they are sort of a look inside these creative and inspiring women that you normally don't see. Now let's take a look at all the beautiful photos by the talented Heather Kincaid.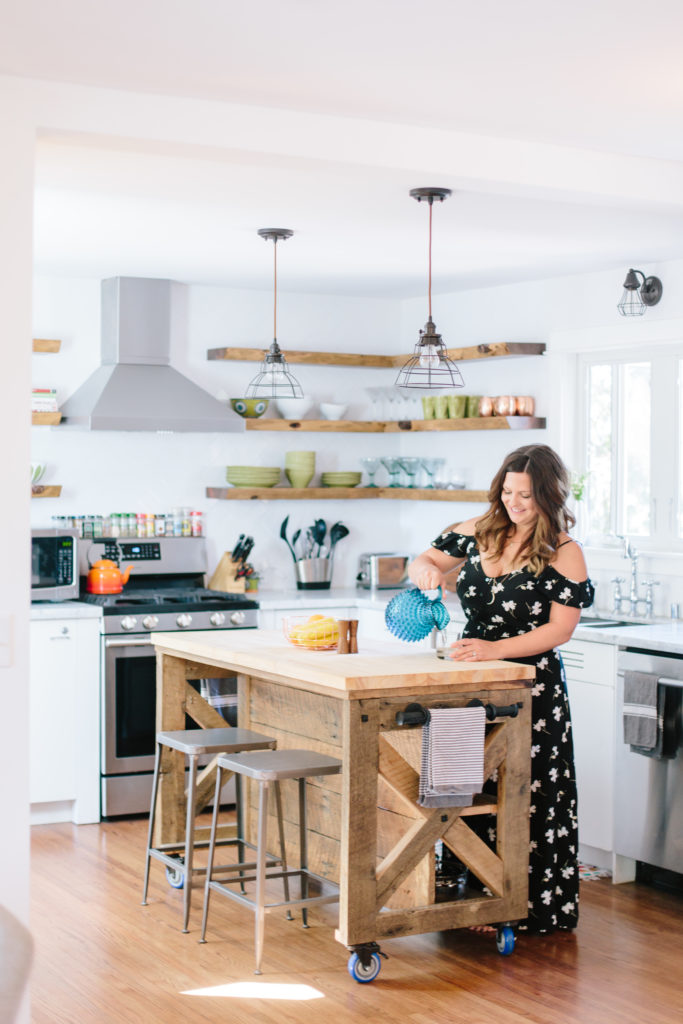 Tell us a little bit about you, your family and where you live!
I'm originally from the Silicon Valley, and moved to Los Angeles about 13 years ago when I got my job on "The Simpsons." I've lived in a few different neighborhoods since moving here, but finally settled in a little LA suburb called Eagle Rock – a great neighborhood right at the edge of the city, with close proximity to all its amenities but with a small town feel. My family and I love it because there are tons of great restaurants and family-friendly activities, so we spend a lot of time walking around town to get pretty much wherever we need to go.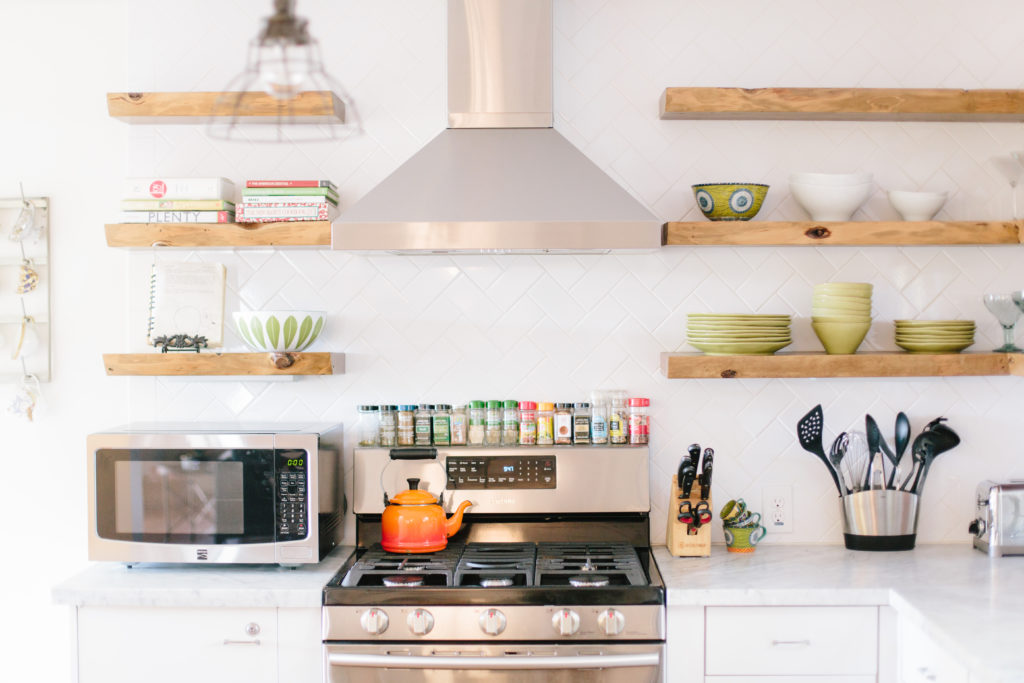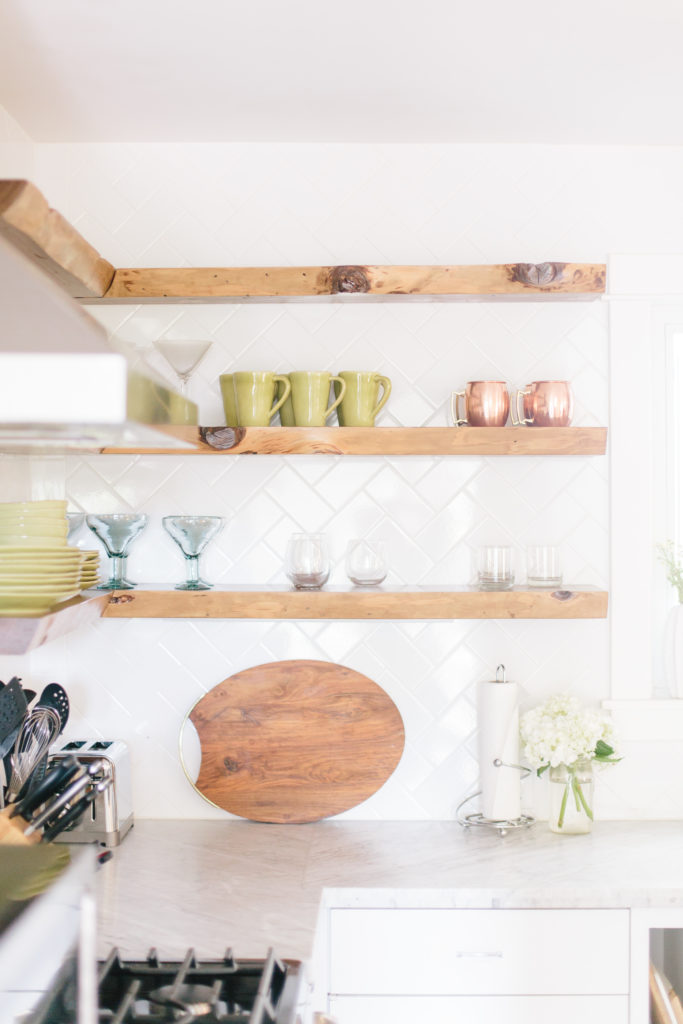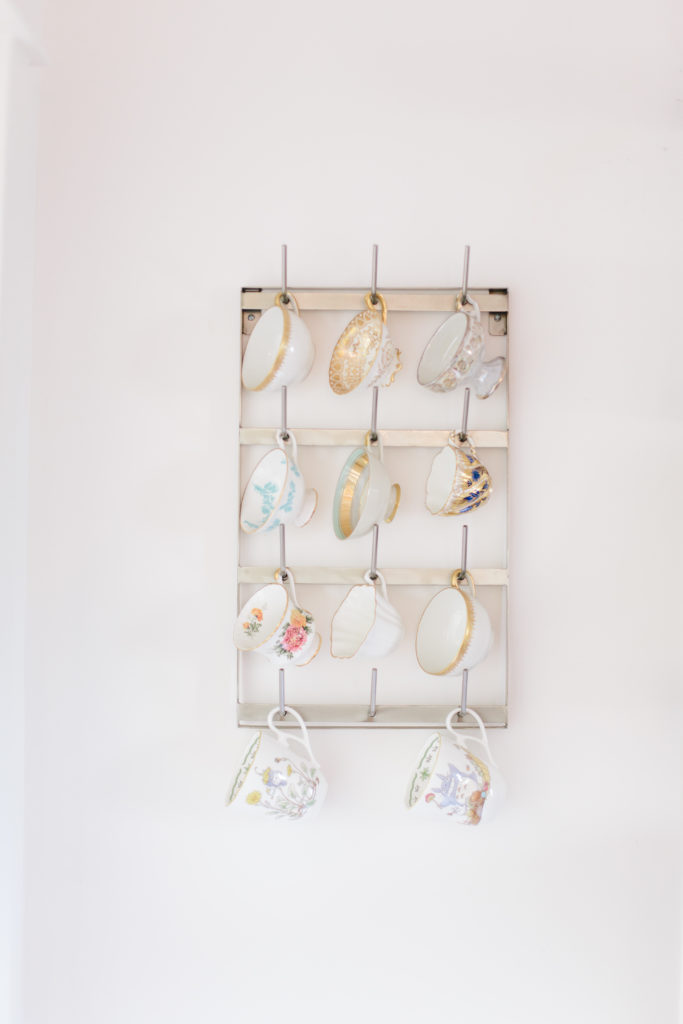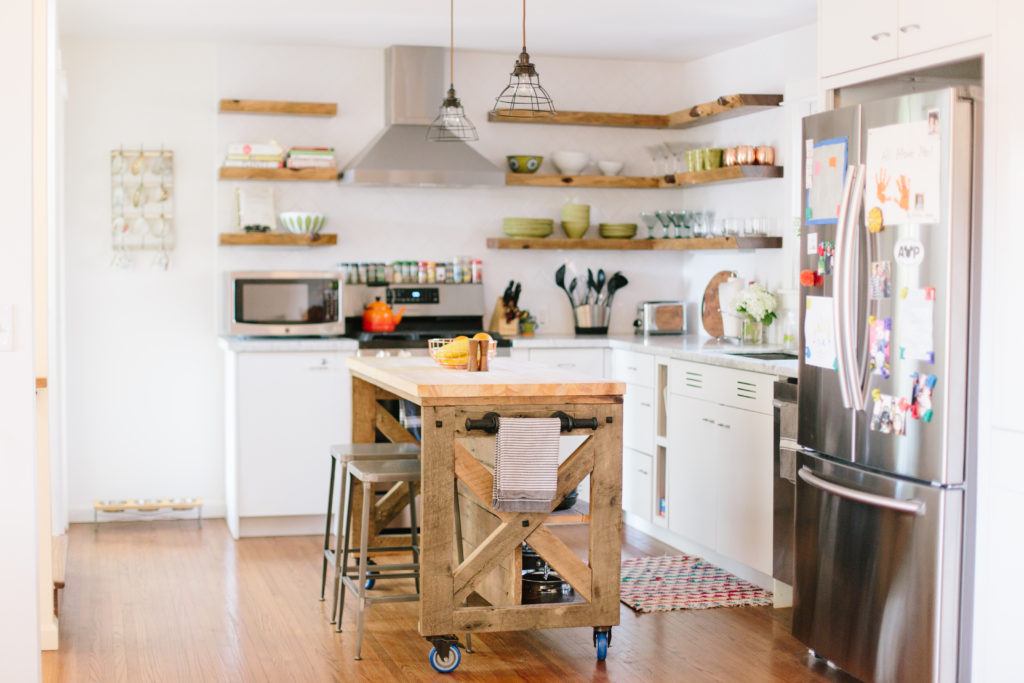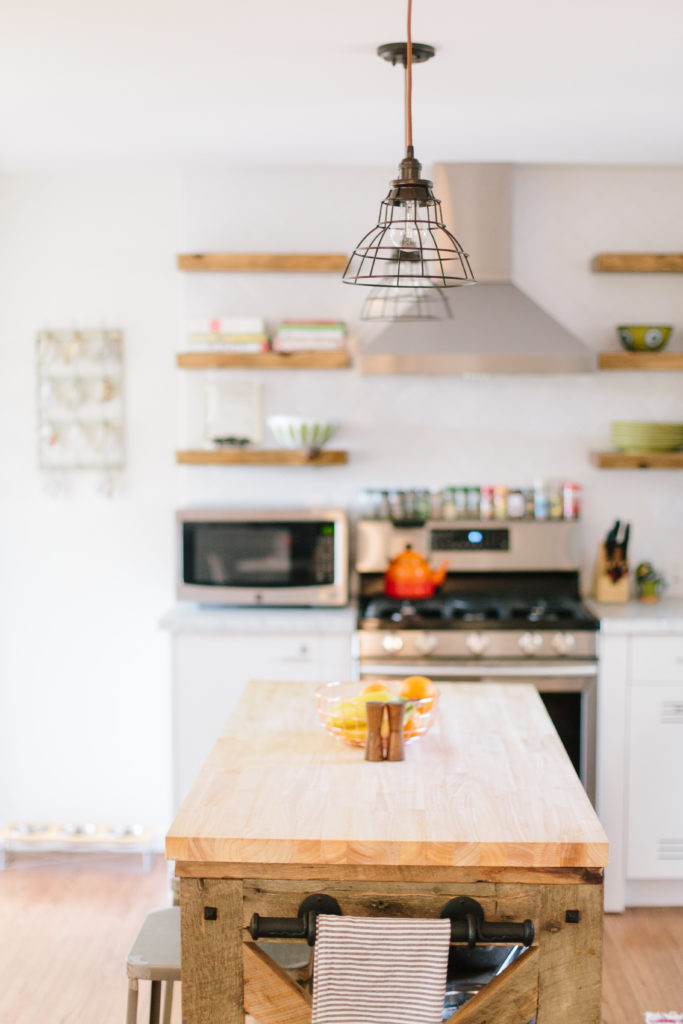 How did you get involved in animation?
Growing up, I always loved to draw and knew I wanted to do it someday for a living. I used to sit on my grandparents' couch and read their "The Far Side" desk calendar cover-to-cover whenever we had a family visit, and I'd keep sketch books where I'd do my own comics and drawings (I wish I still had those!) After high school, I went to San Jose State to pursue a degree in animation and illustration, but unfortunately my portfolio was rejected from the school's program. Unsure of my next move, I applied for a job on The Simpsons, and miraculously was hired! I LOVED the show and was really familiar with the acting and drawing style, so I think that really helped. I even had a cardboard cutout of Homer in my bedroom when I was in college. I was a total super fan, getting a job on the show was a dream come true for me. I found out I was hired on a Friday and moved to LA that same weekend, on my 23rd birthday, and have been here working in animation ever since.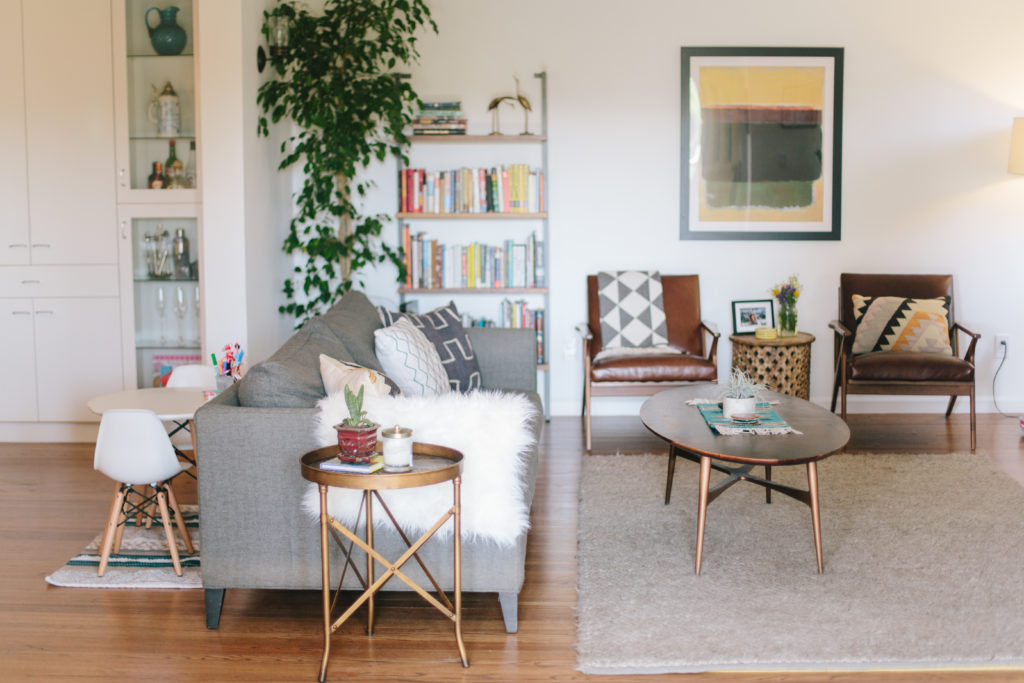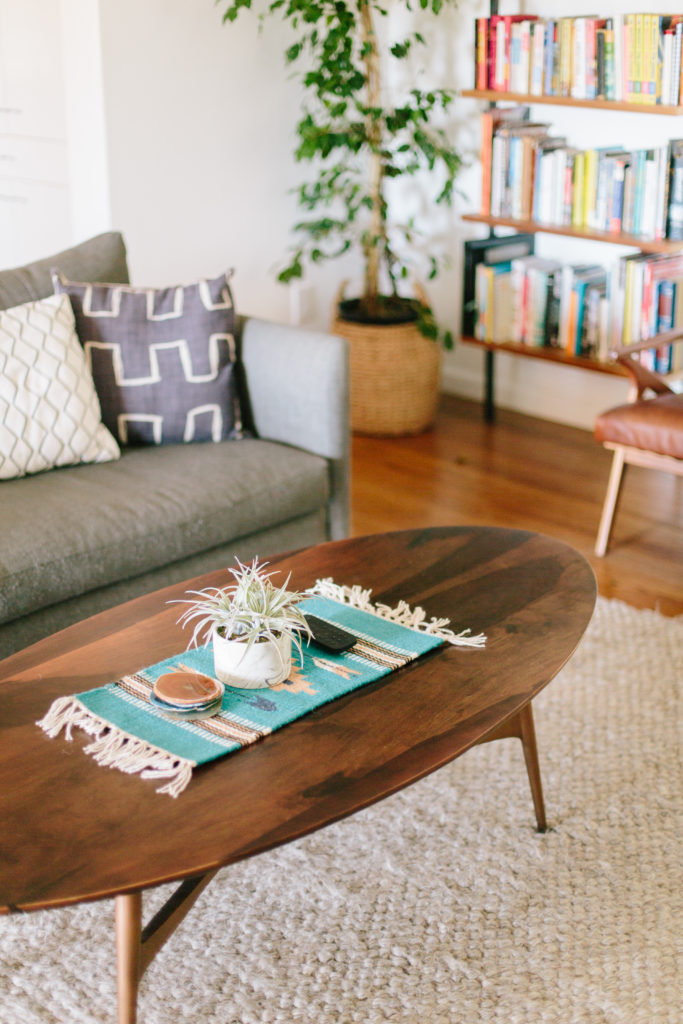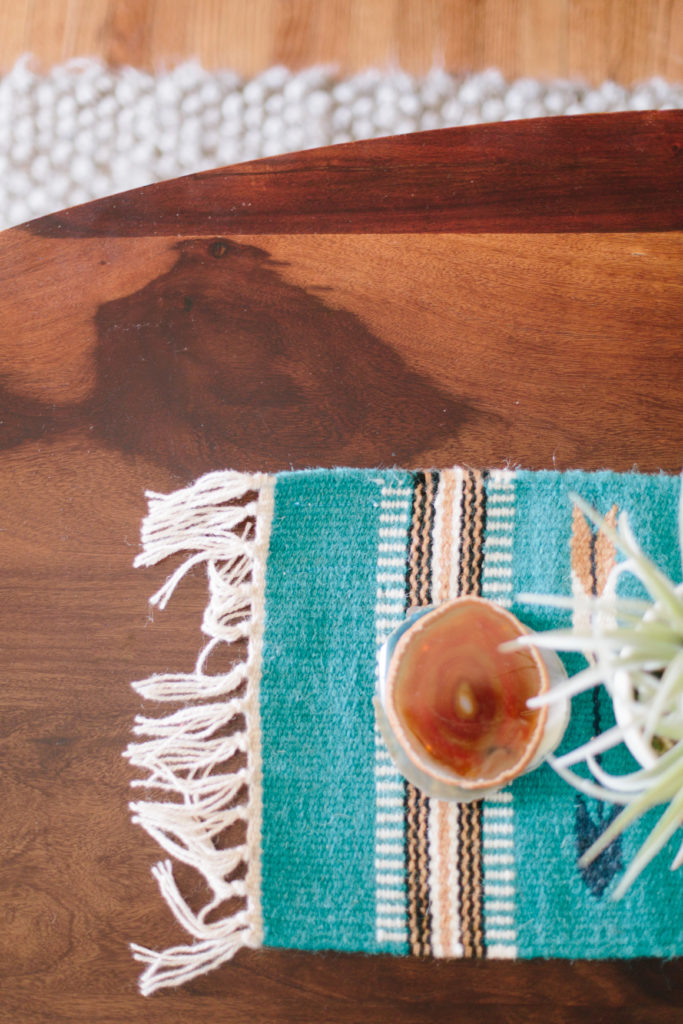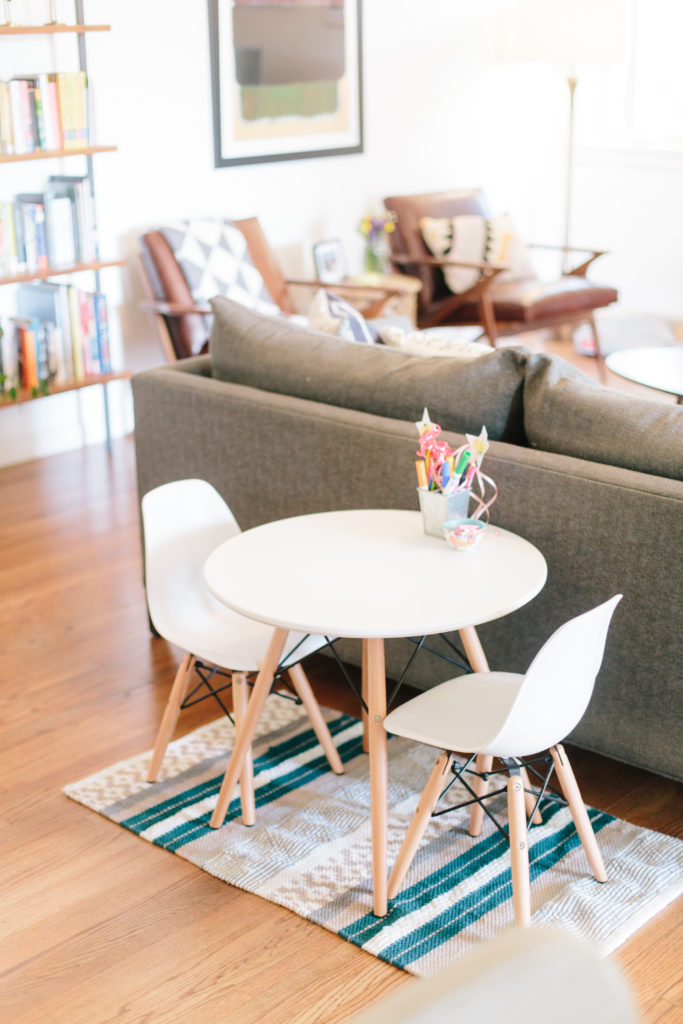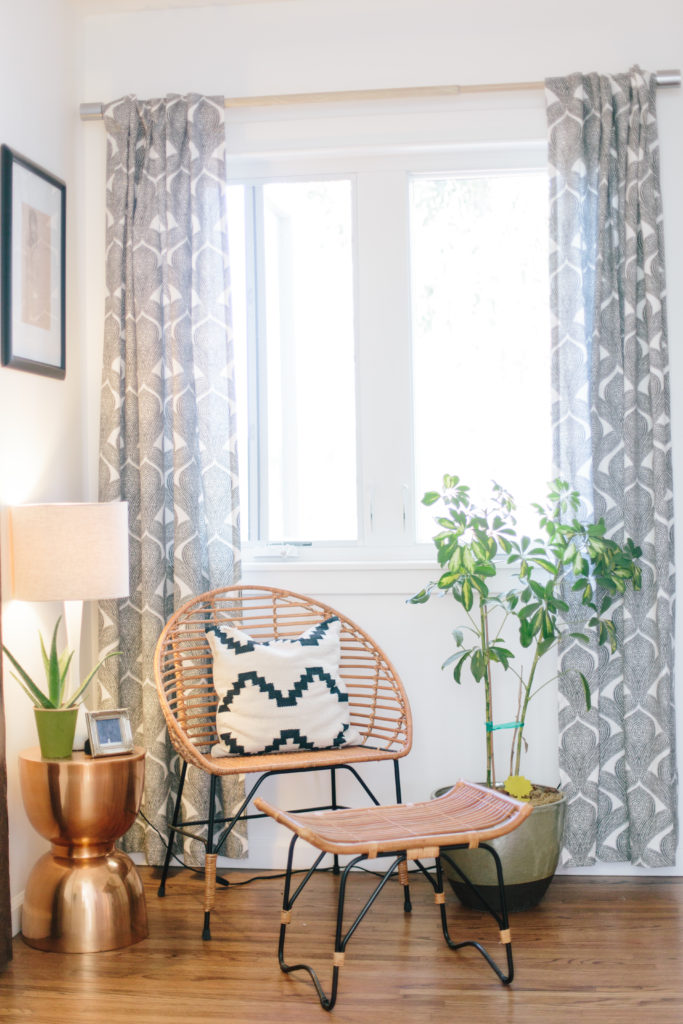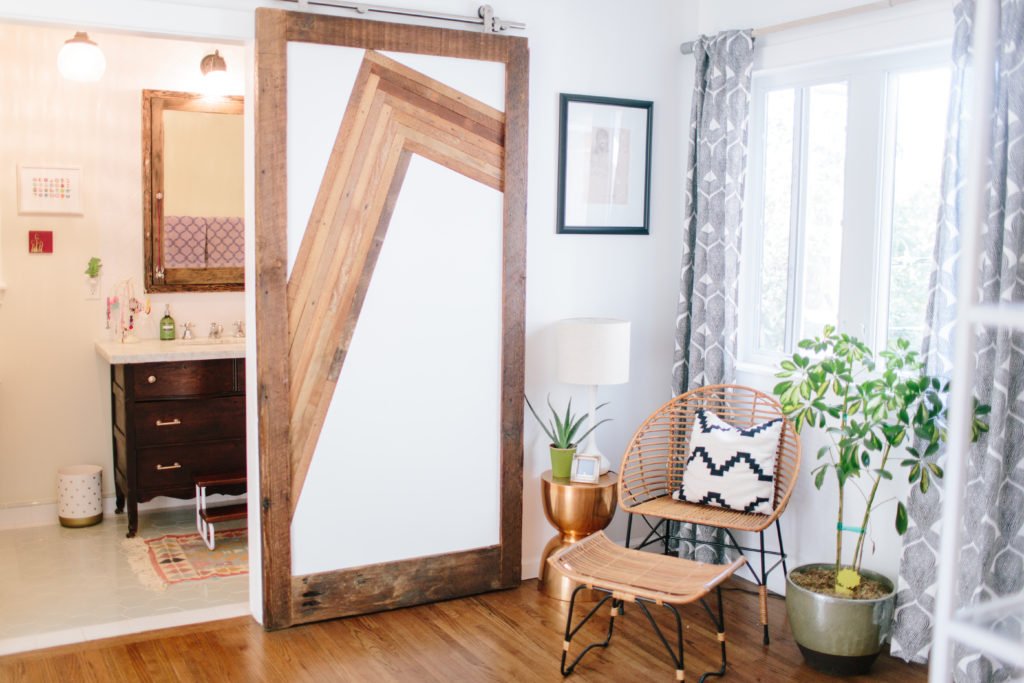 What's it like working on a show as iconic as The Simpsons?
I still remember walking through the hall my first day of work and thinking "Is this really happening?" There are people there who have been working on the show since the first season (nearly 30 years ago!) I have to remind myself sometimes how special it is, since I've been there such a long time now. Whenever I watch an old favorite episode that I loved as a kid, or see my name in the credits, I'm still like – Oh yeah! I totally work on that show!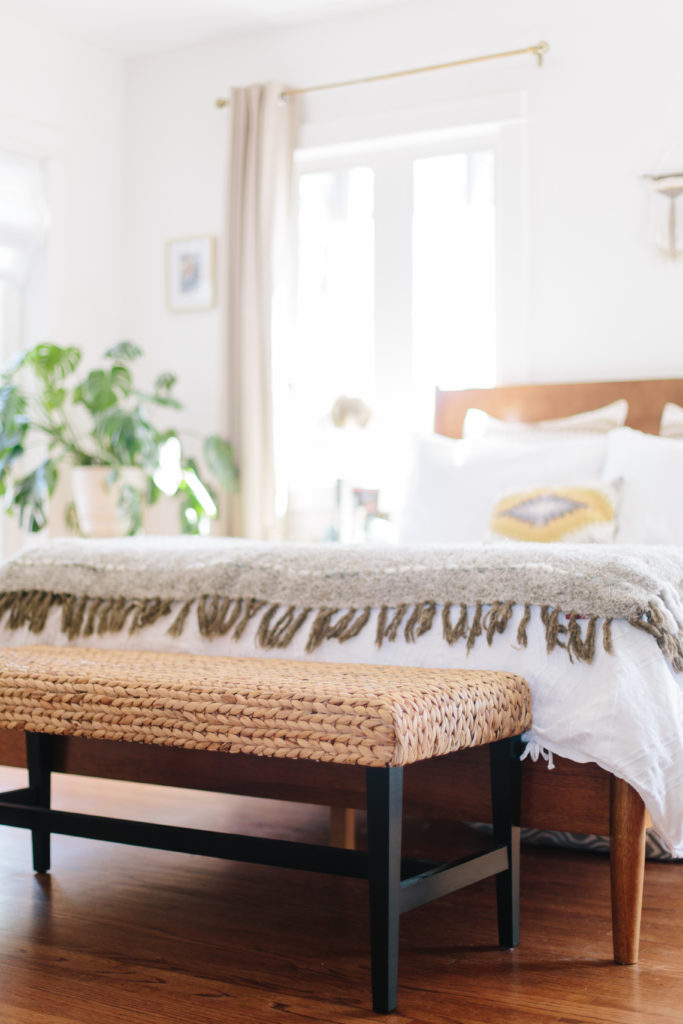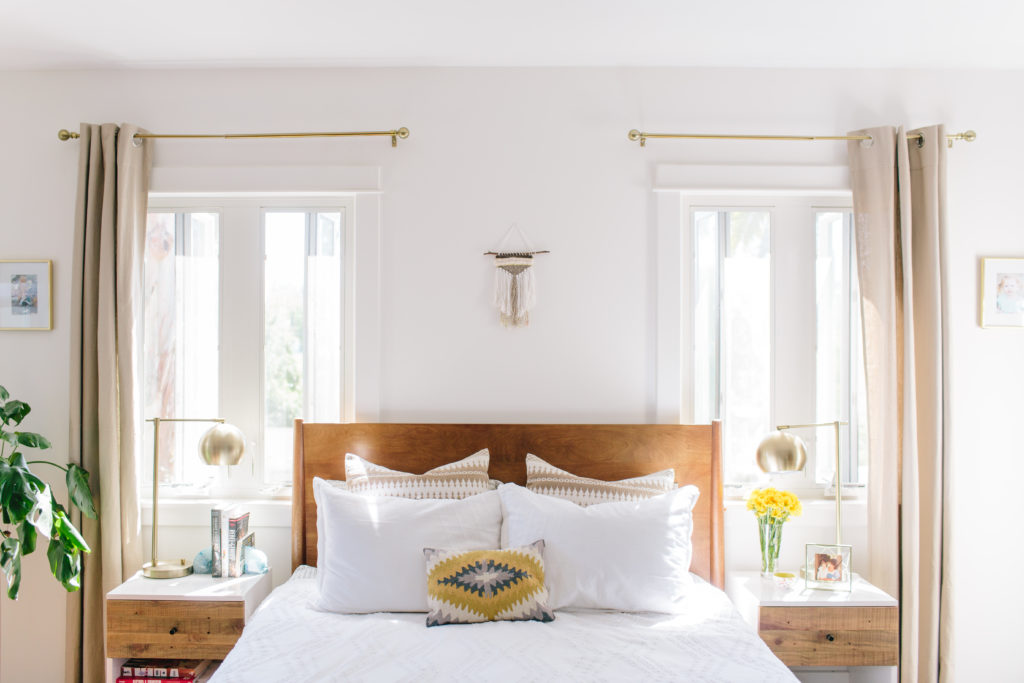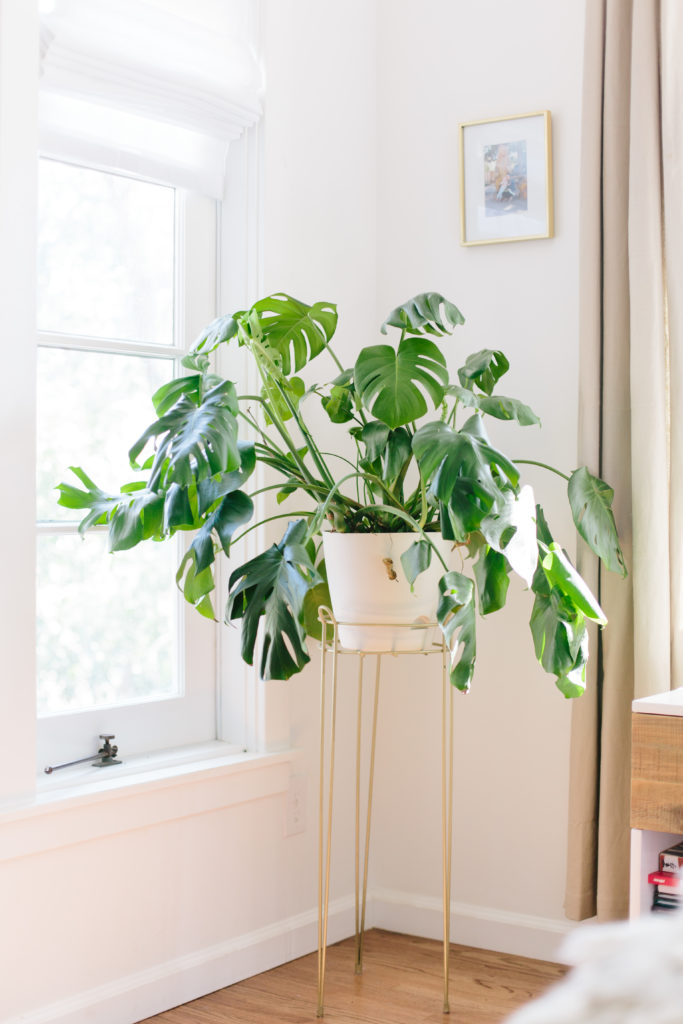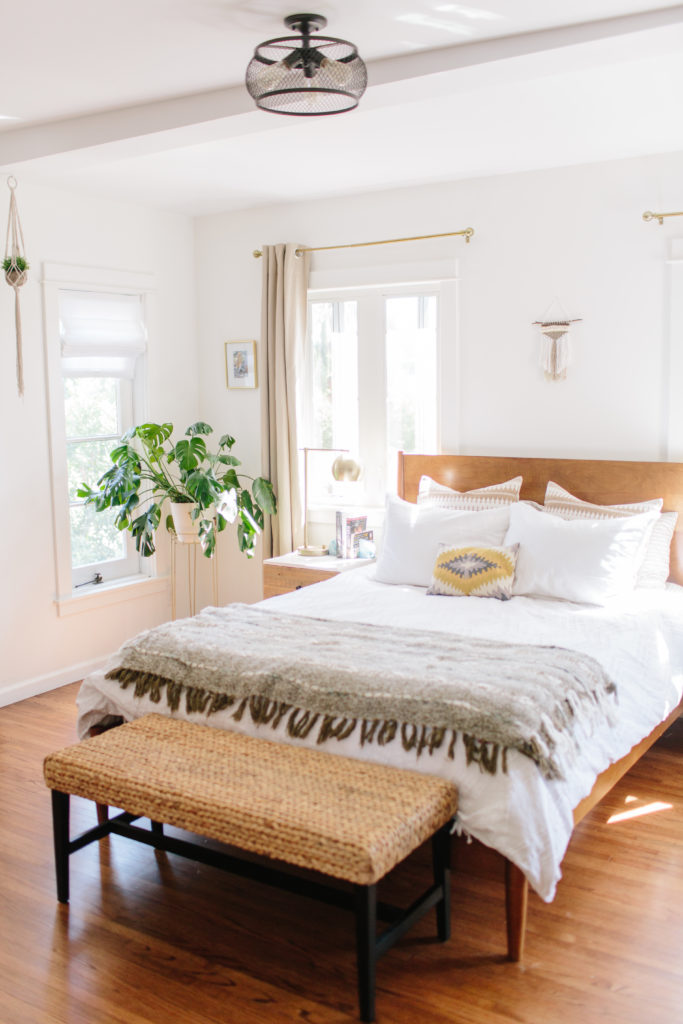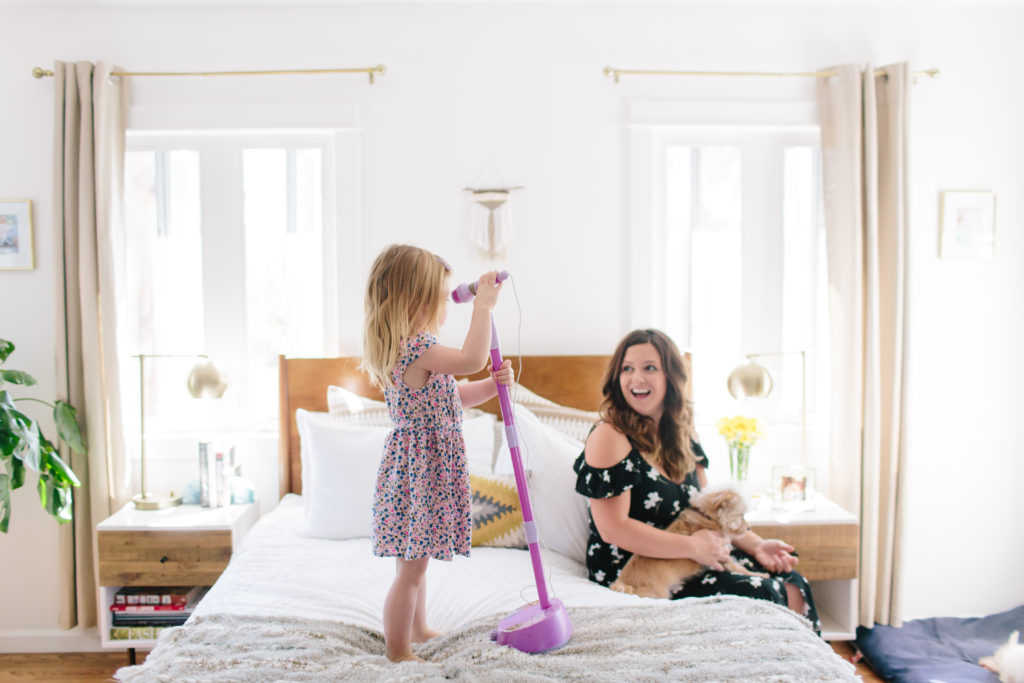 Tell us about being an author and illustrator and what inspires your work…
My career as an author and illustrator is very different from my work thus far in animation. I'm still pretty new to it and getting my footing. My particular job in animation (storyboard revisions) is pretty technical, and I'm mostly just making poses work and drawing the characters properly (or "on model"). I really enjoy it, but it doesn't involve writing or creating new characters. As an author, I'm coming up with stories and worlds and it's very challenging, but also really exciting. I'm constantly inspired by my friends and family, or just people out in the world. I love watching how people interact.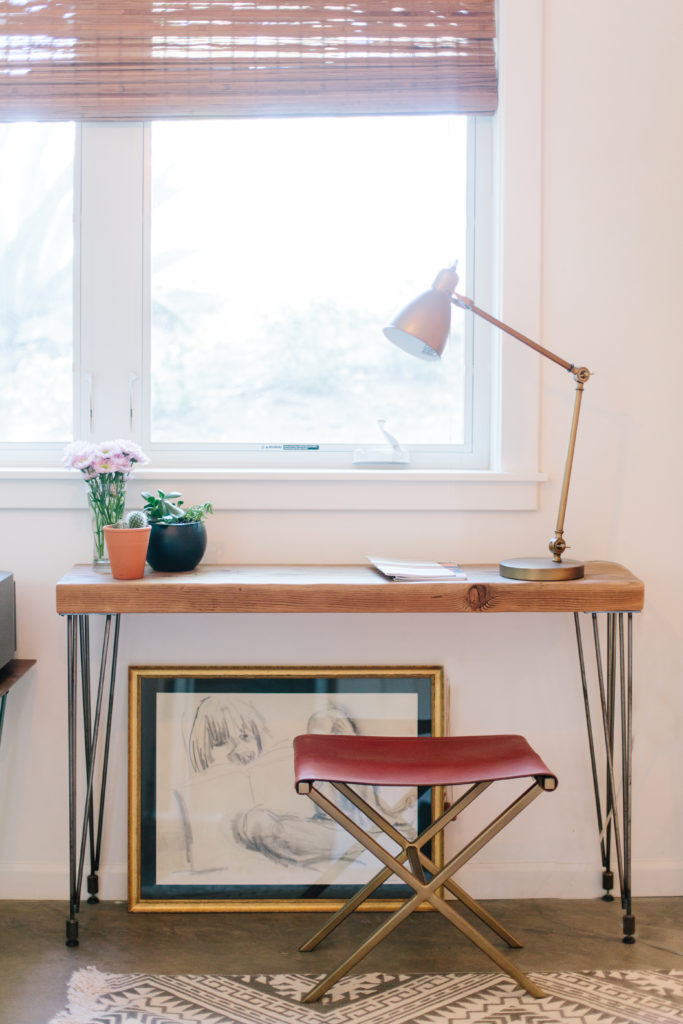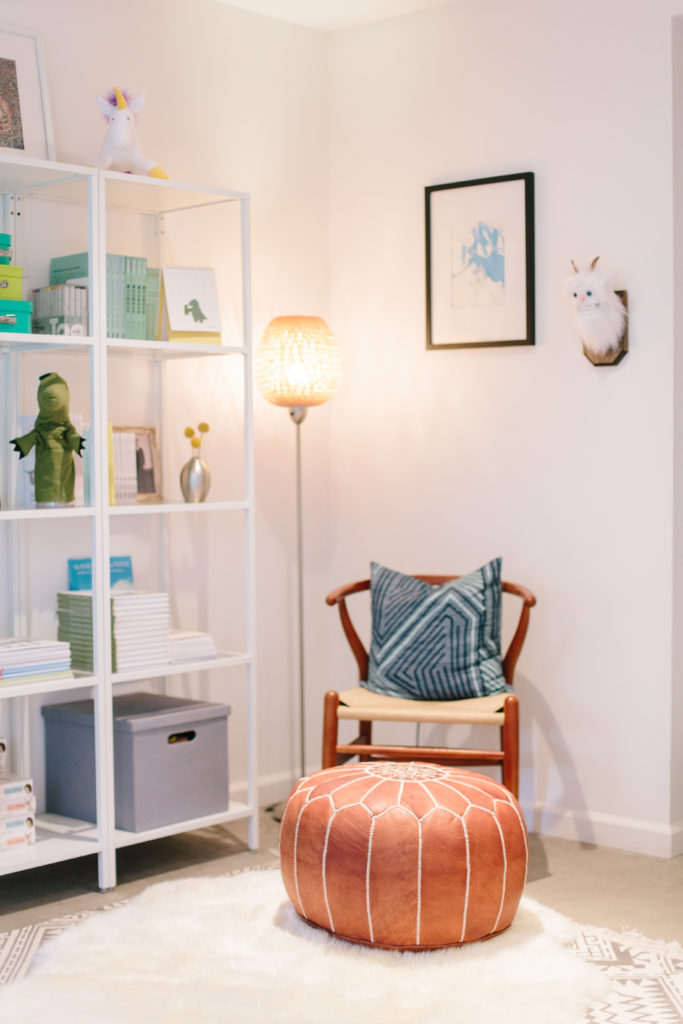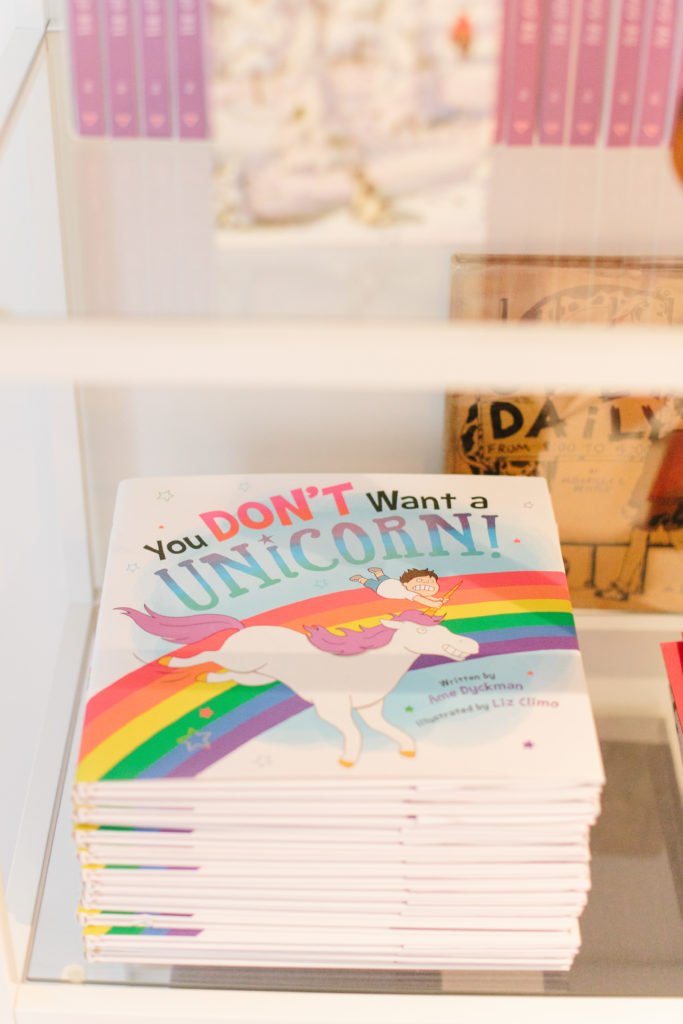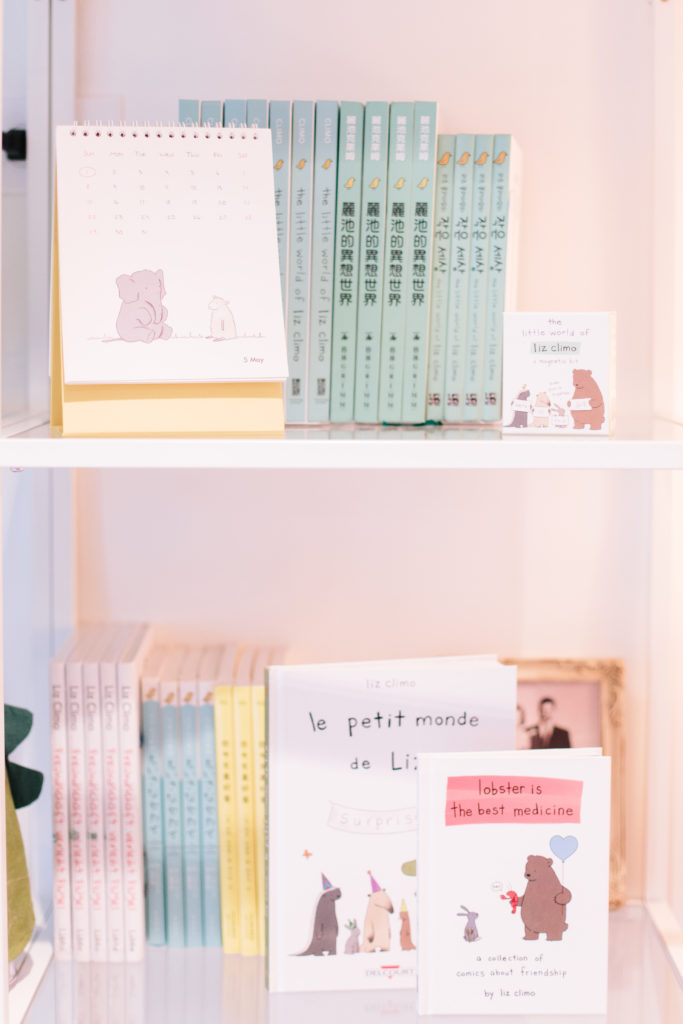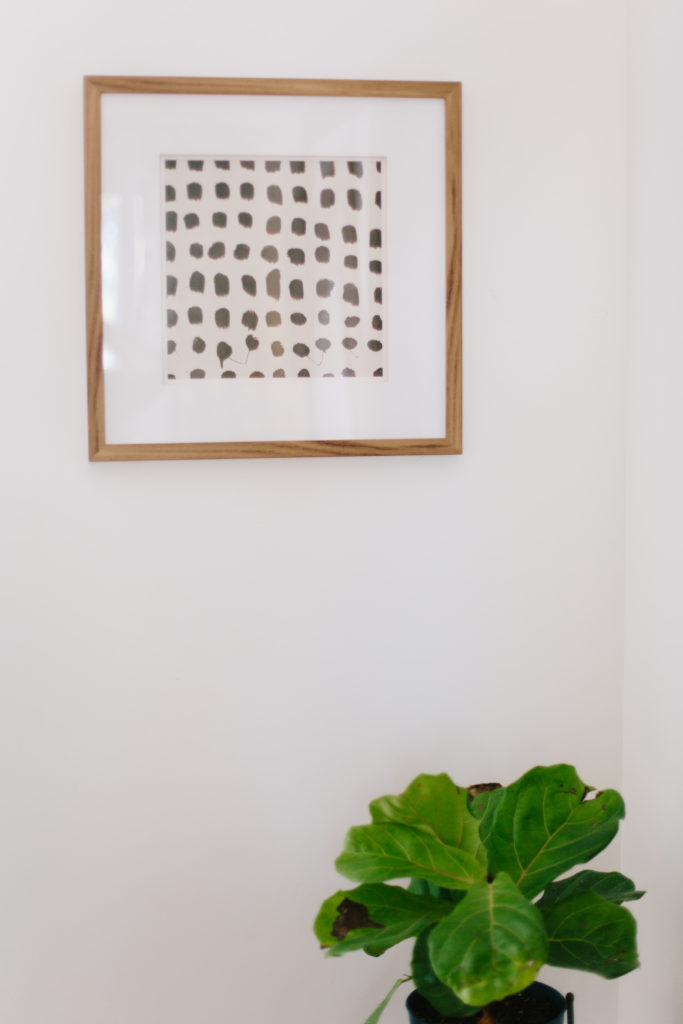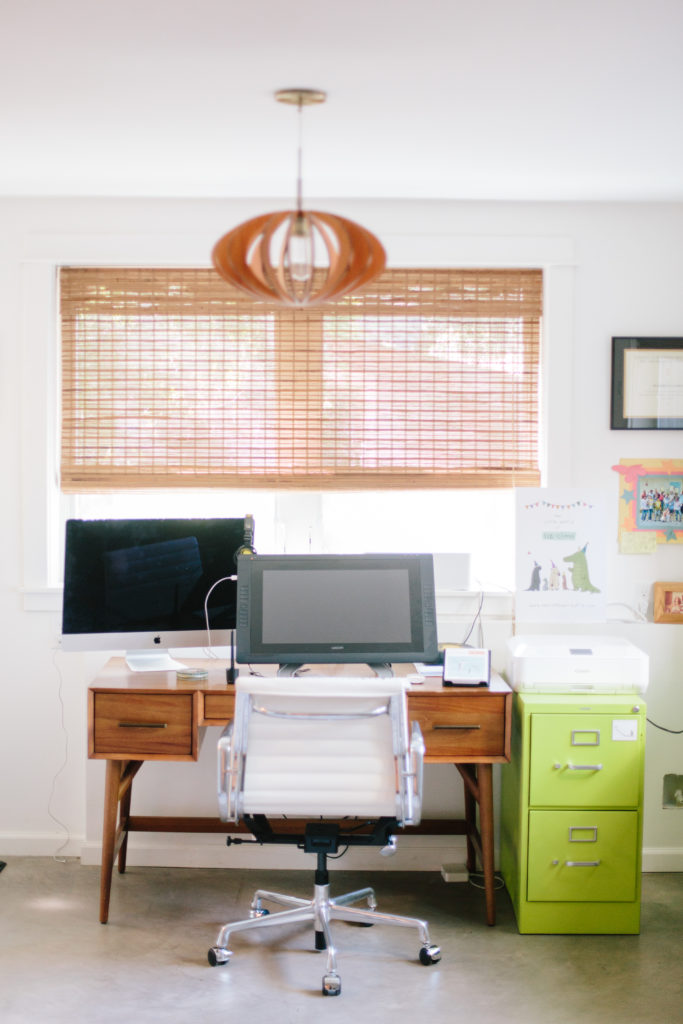 What is your favorite of the books you have written?
I am really proud of my first Rory the Dinosaur book. It was my first children's book, and I honestly had no idea what I was doing when I wrote it. But in a way, it felt like a story that had been waiting to come out for a while and felt really natural to write. I certainly don't look at it now and think "This is great! It's perfect!!" but it feels very honest and special to me. My grandmother also wrote children's books, and my mother was a very talented artist who encouraged me to pursue a career in art. I felt like this book would have made them proud, and the fact that it's dedicated to my daughter makes it even more special to me.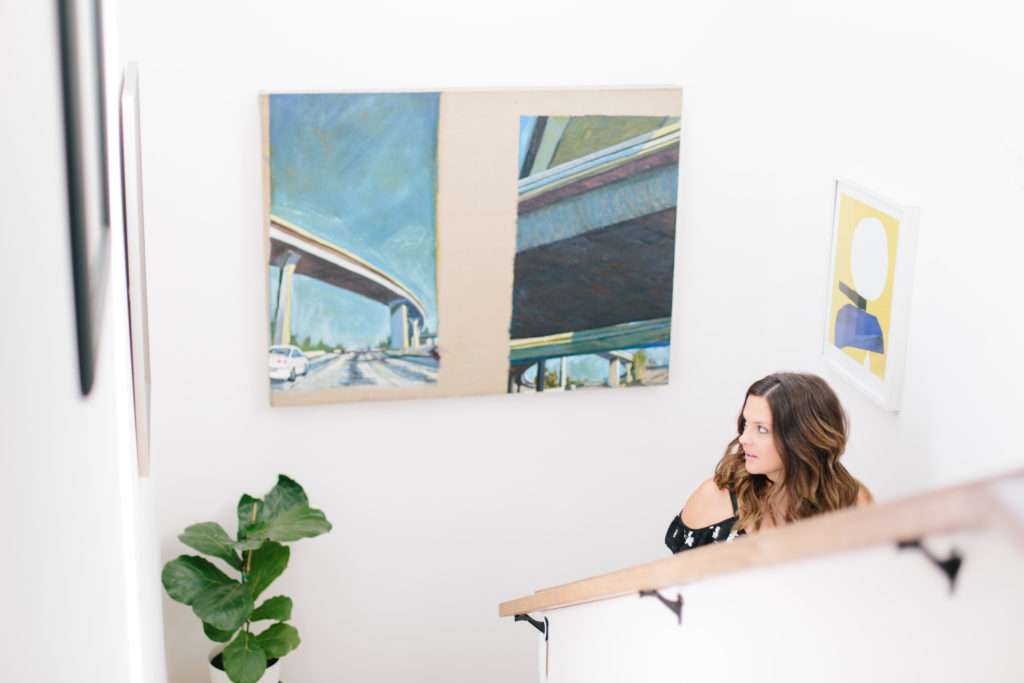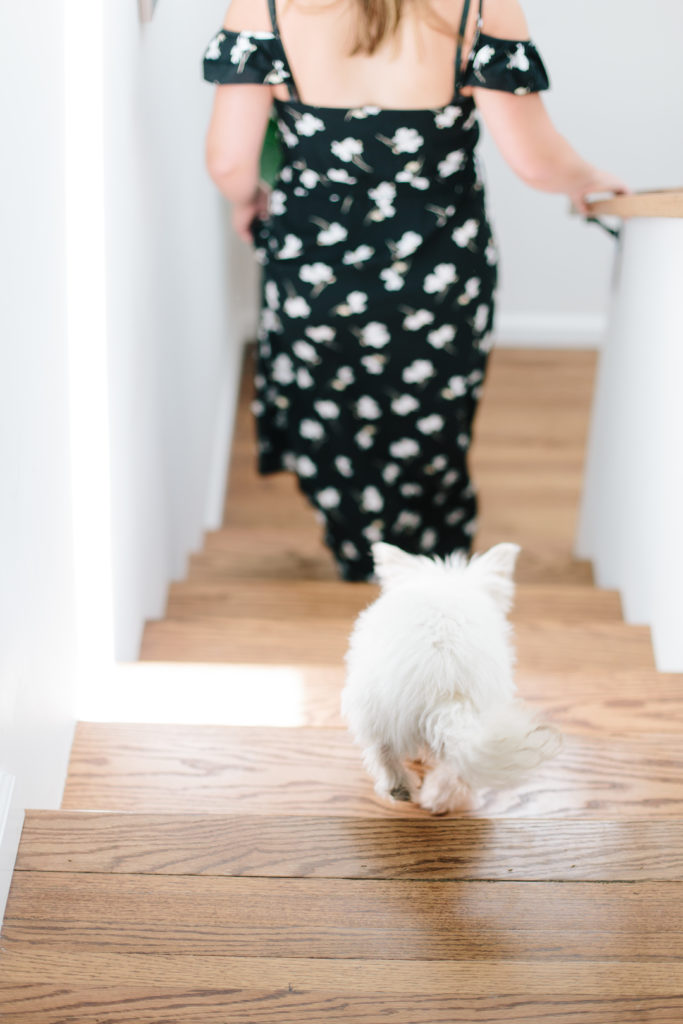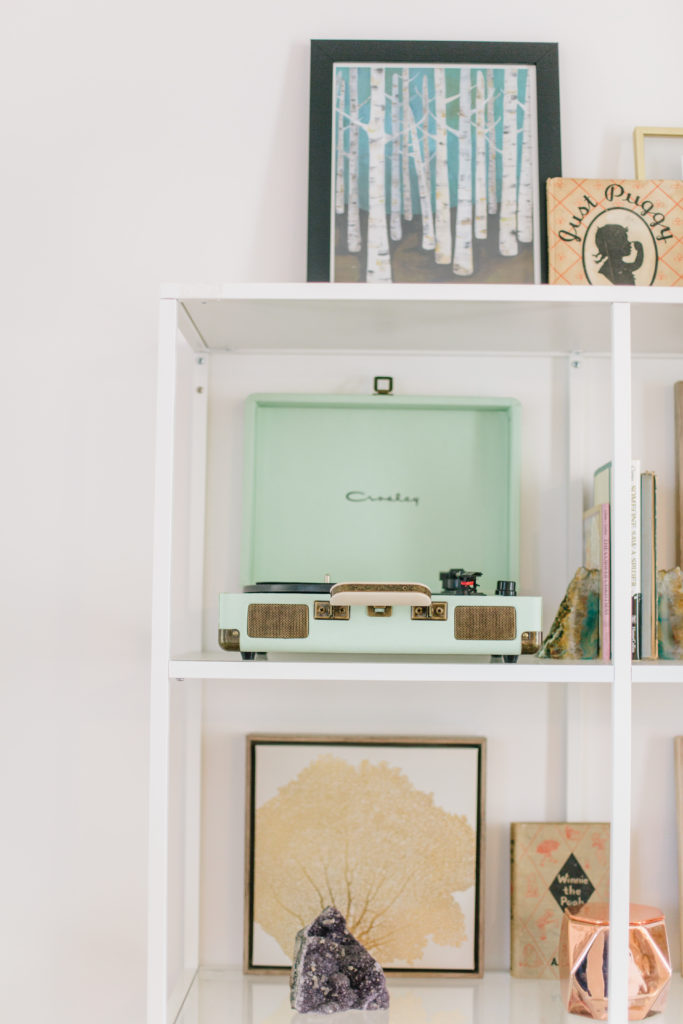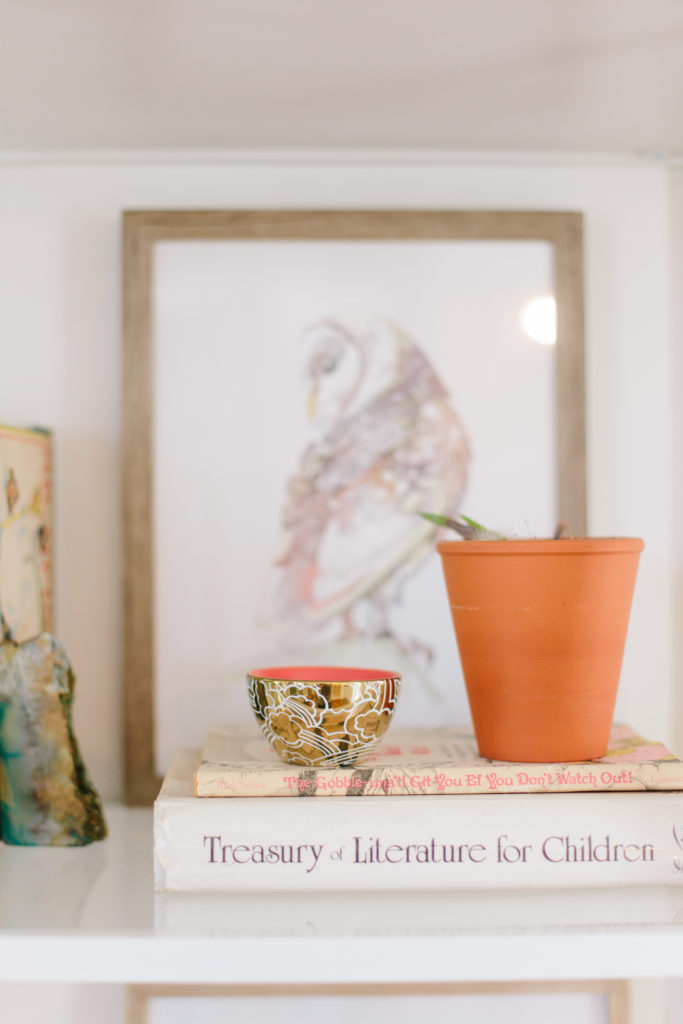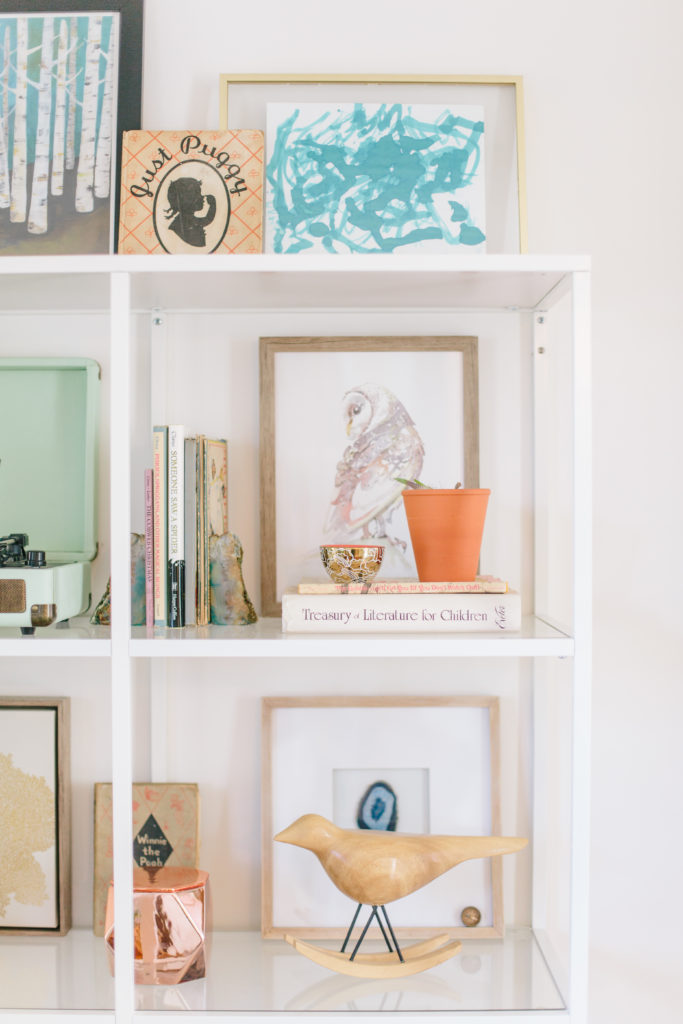 How does your creative career reflect in the way you design your home?
I think my interest in interior decor started around the time that I started working from home, when my daughter was born. It was a combination of wanting to improve the look of my house (since I'm here all day!) and also create a space that makes me feel inspired. I need things to be neat and organized, or I feel really overwhelmed, and I think that influences my space a lot. It's also really important to me that every corner/area of my house makes me happy. A lot of my friends tease me because my house is always pretty tidy (I'm basically Monica from "Friends") but it really helps me to think clearly and feel happy.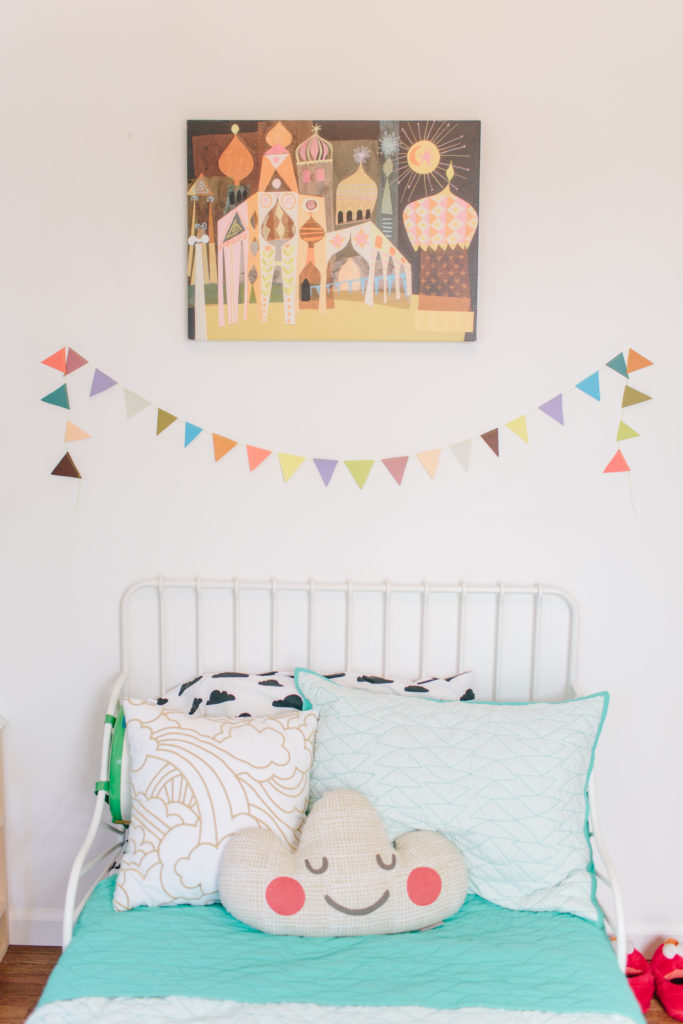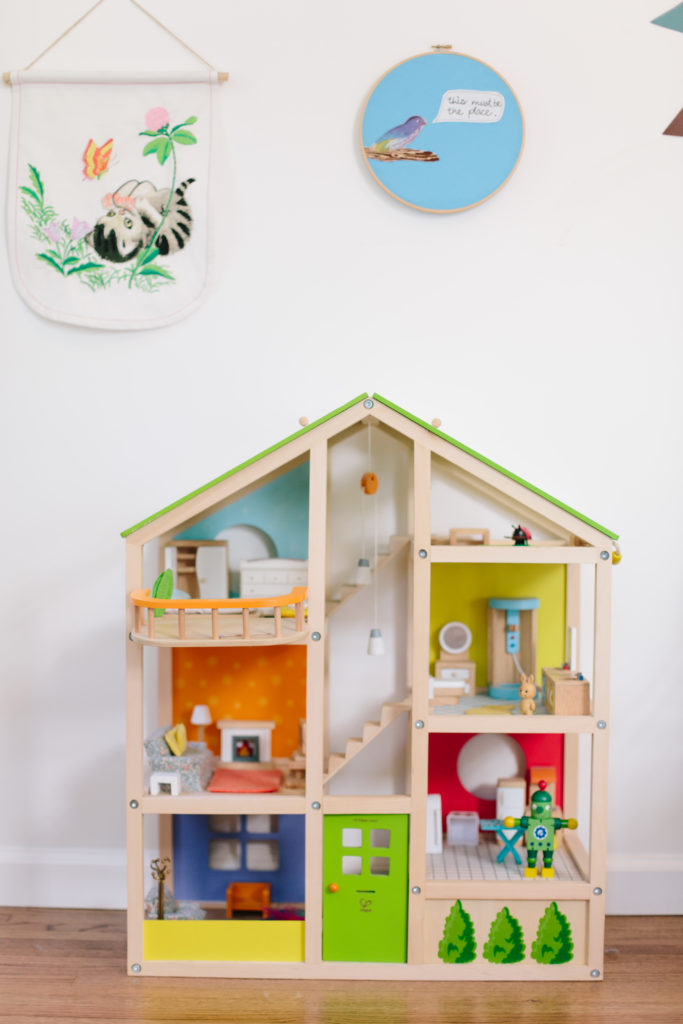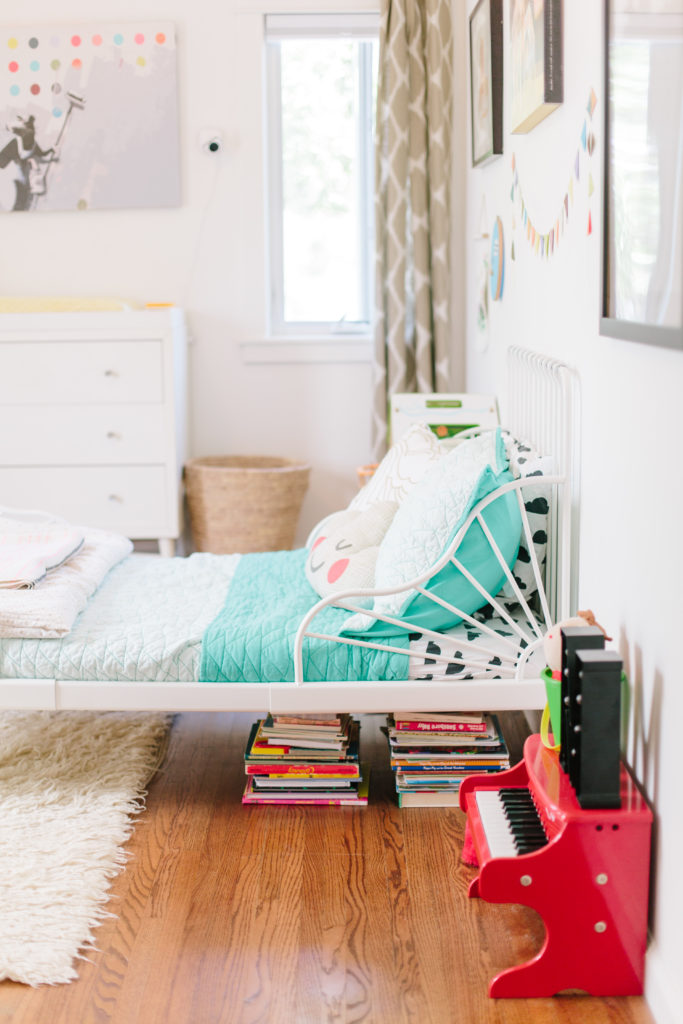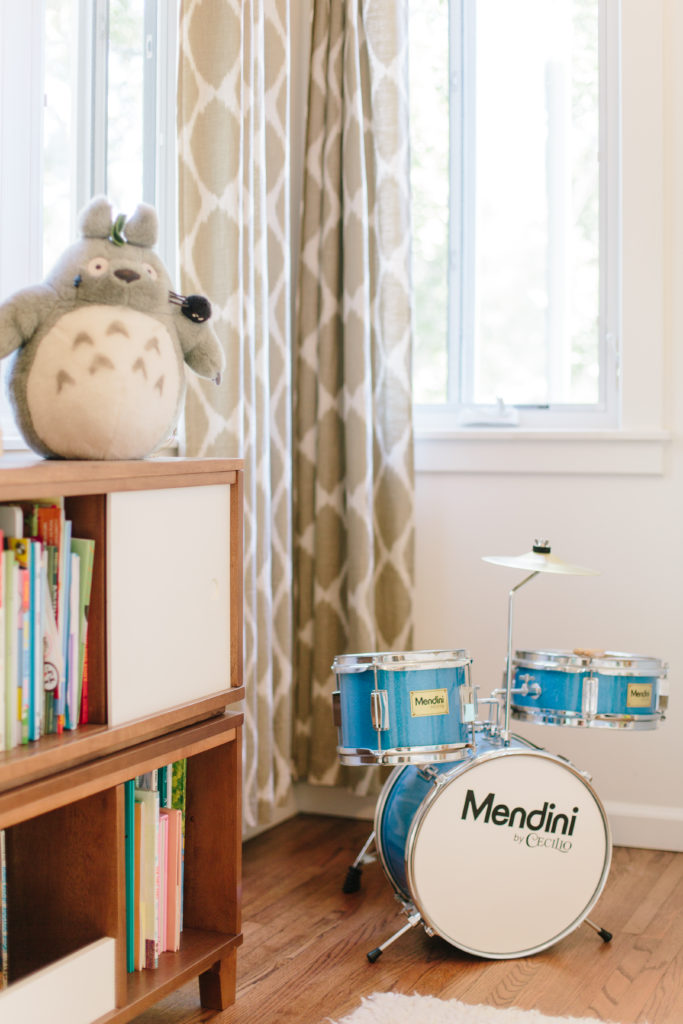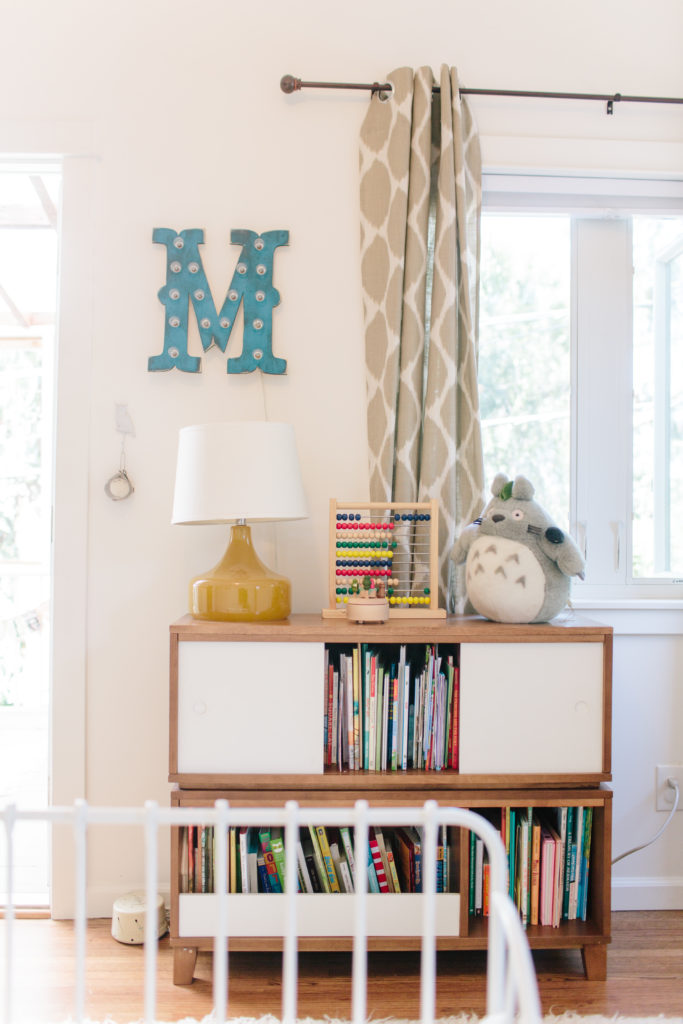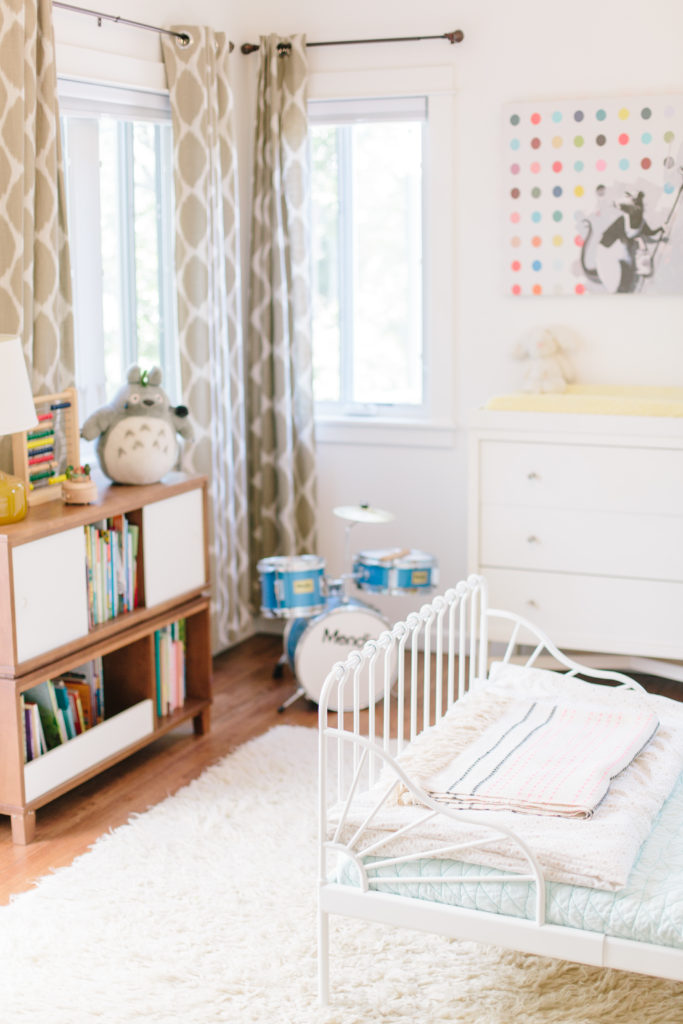 What is your favorite room in your home and why?
My daughter's room is my favorite, and has been since the first time I saw the house. It has that cute little porch off the back, and when I saw it I thought – I would have loved having this when I was a kid! We spend a lot of time out there, it's basically like an outdoor playroom. I had a lot of fun decorating her room, and actually the first item I bought for the house (once we found out we owned it) is hanging in her room – a little needlepoint with a bird saying "This must be the place." It's a line from a Talking Heads song that always reminds me of my mom, called "Home".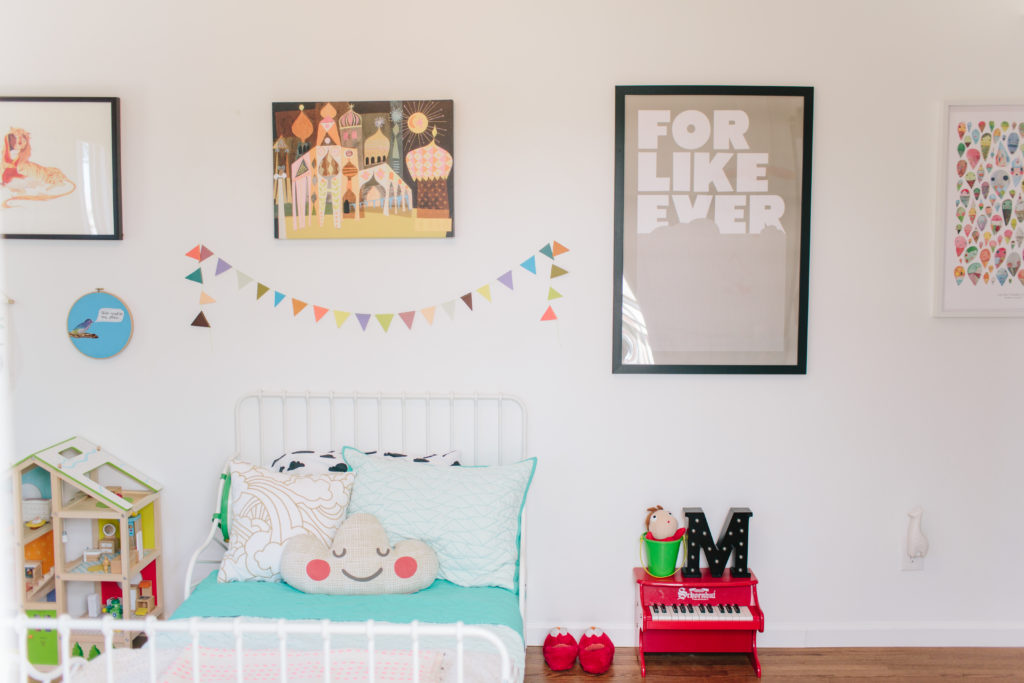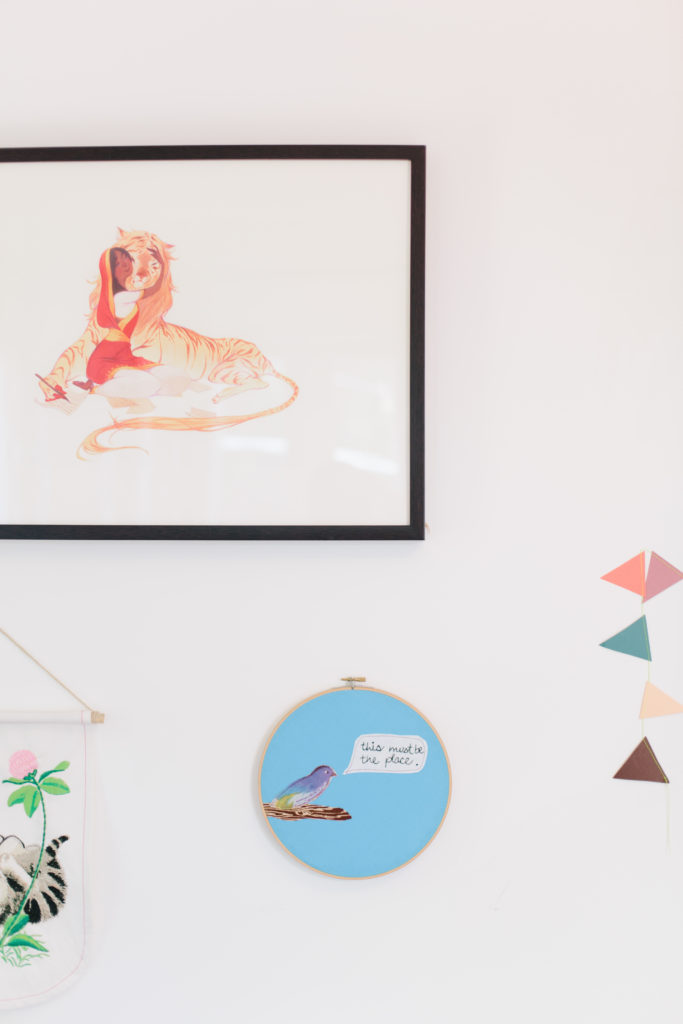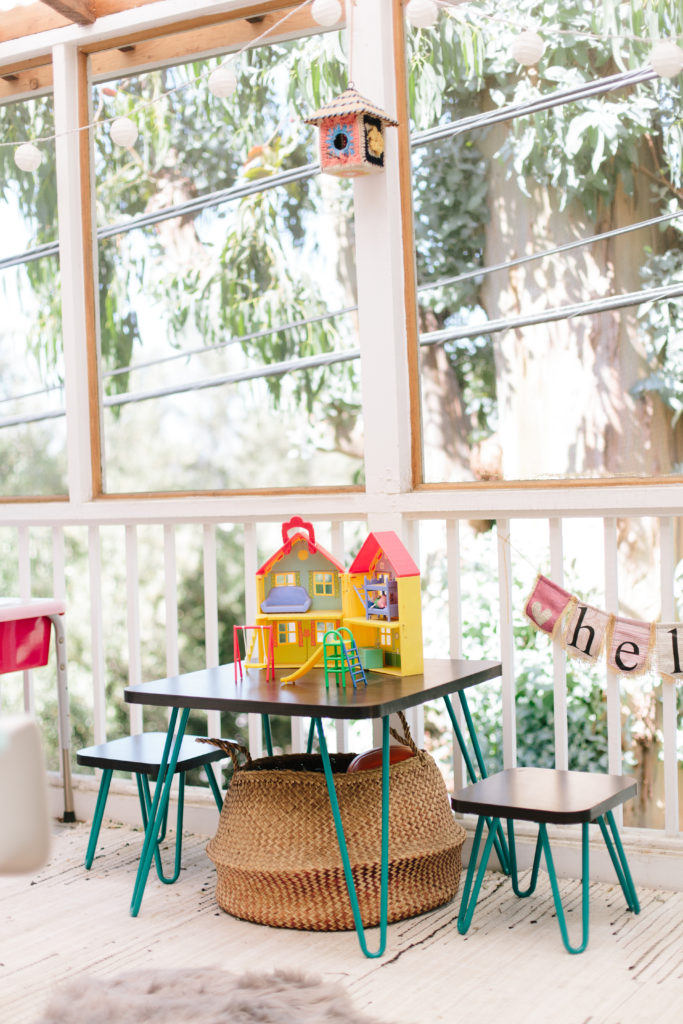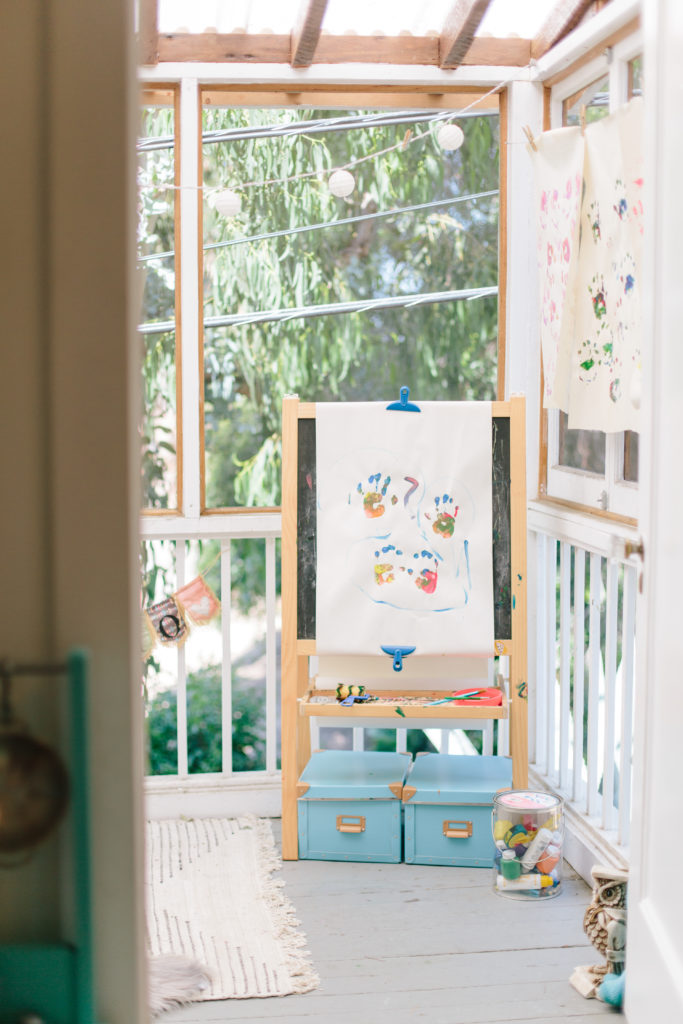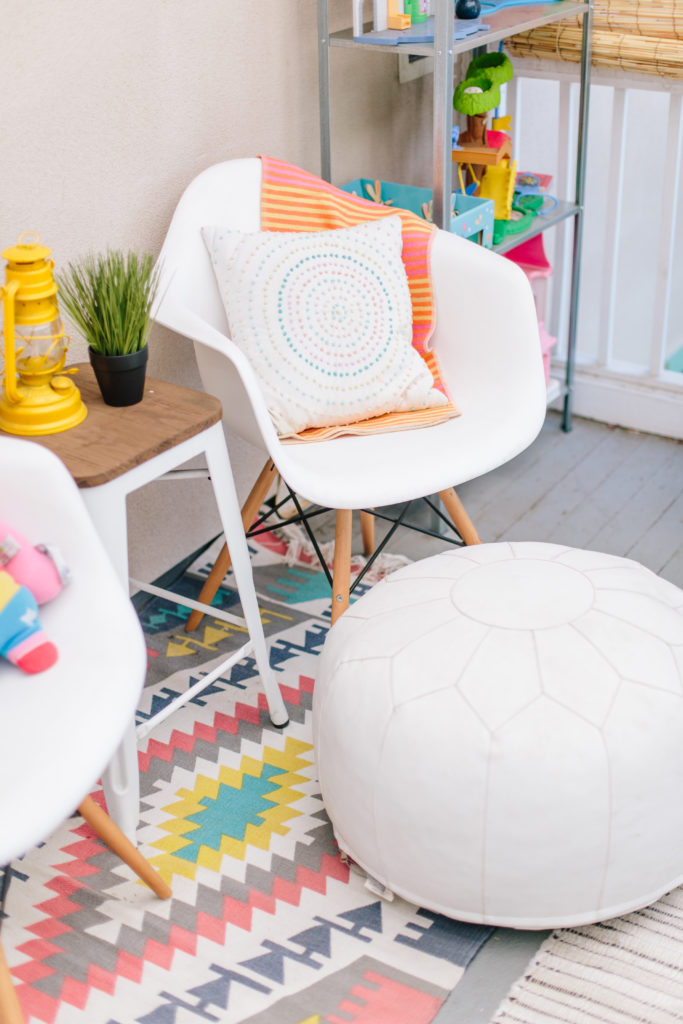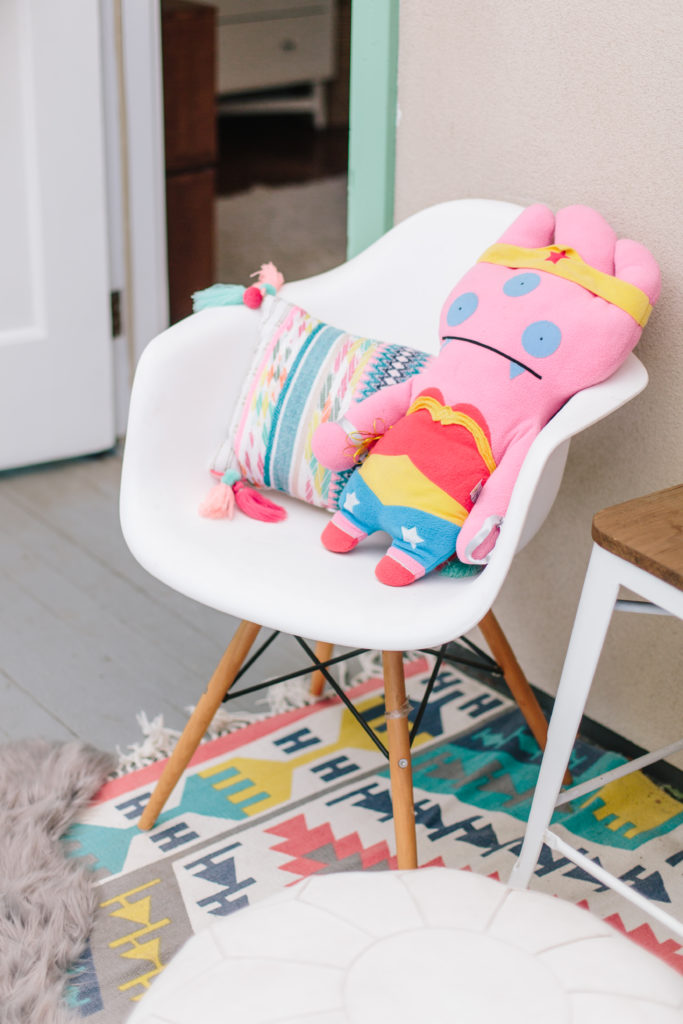 Where are your favorite places to shop for your home?
TARGET. Oh, how I love Target! But I'm also a big fan of West Elm, CB2, Room & Board, and Design Within Reach (that last one's mostly just window shopping, though!) There are also a couple little boutiques near our house that I love, called Acorn and Matters of Space. Also, we're pretty spoiled because my father in law builds custom furniture, and we have a few beautiful pieces from him – like our gorgeous kitchen island, which he built using old barn wood.
How would you describe your style in three words
Eclectic, modern & rustic!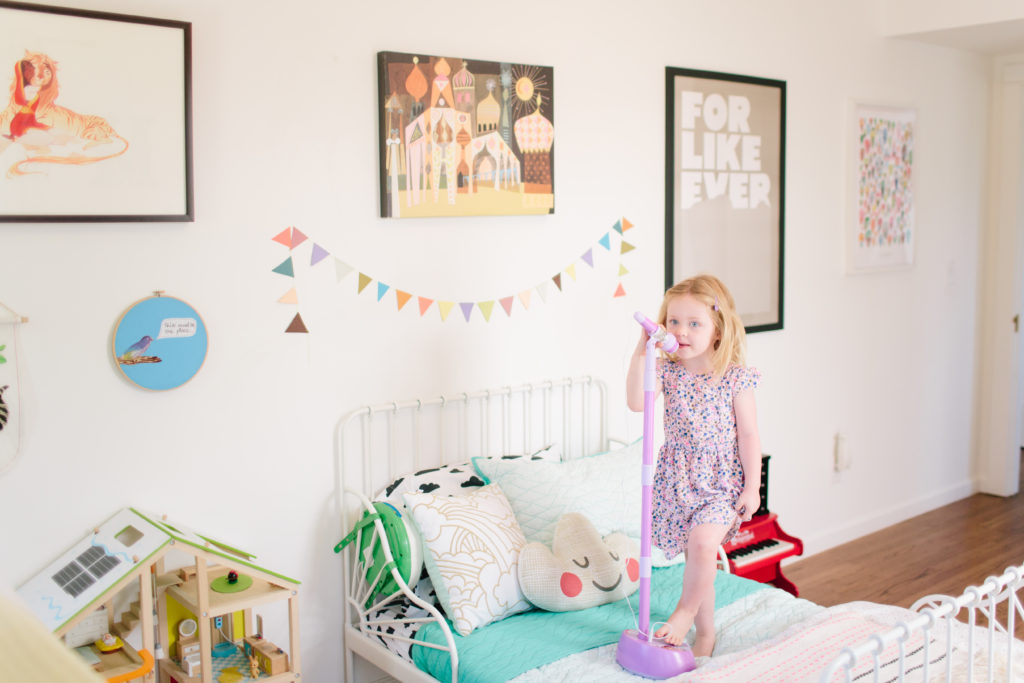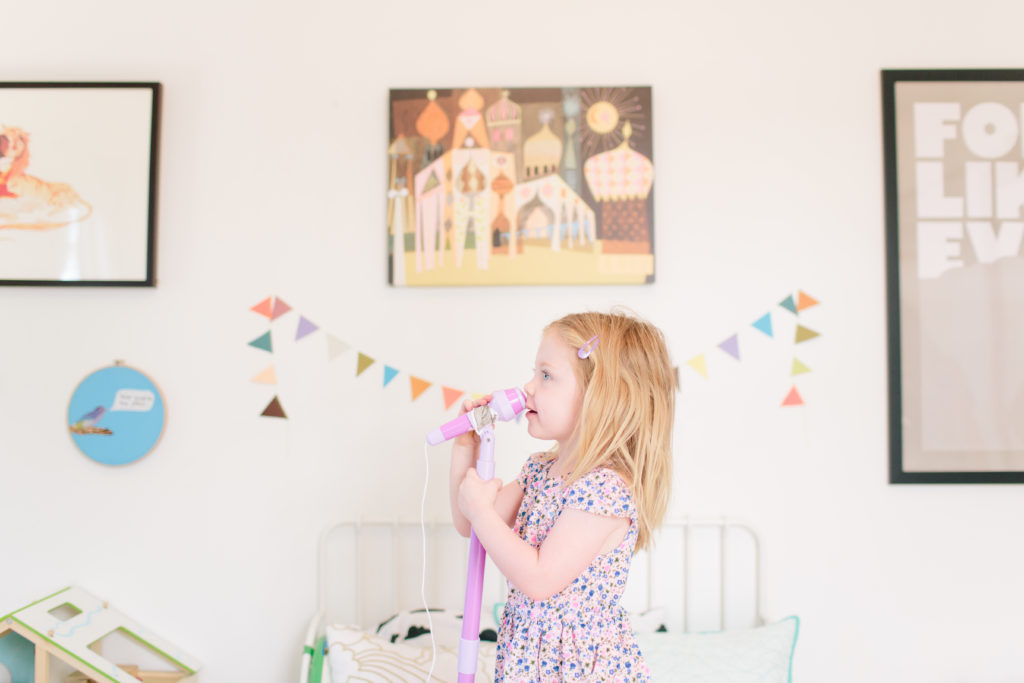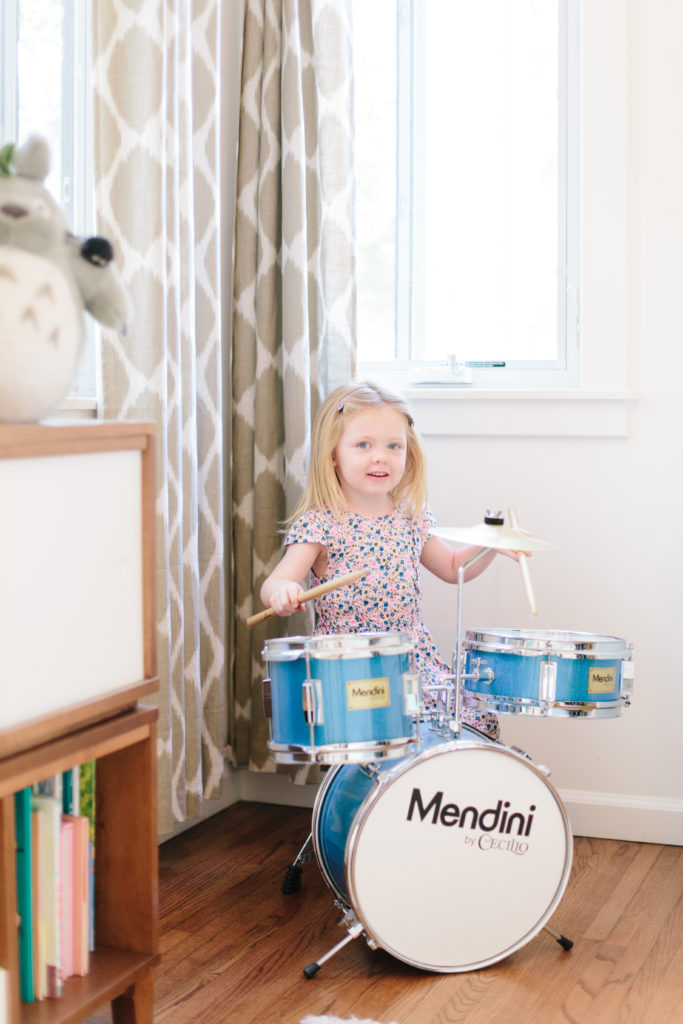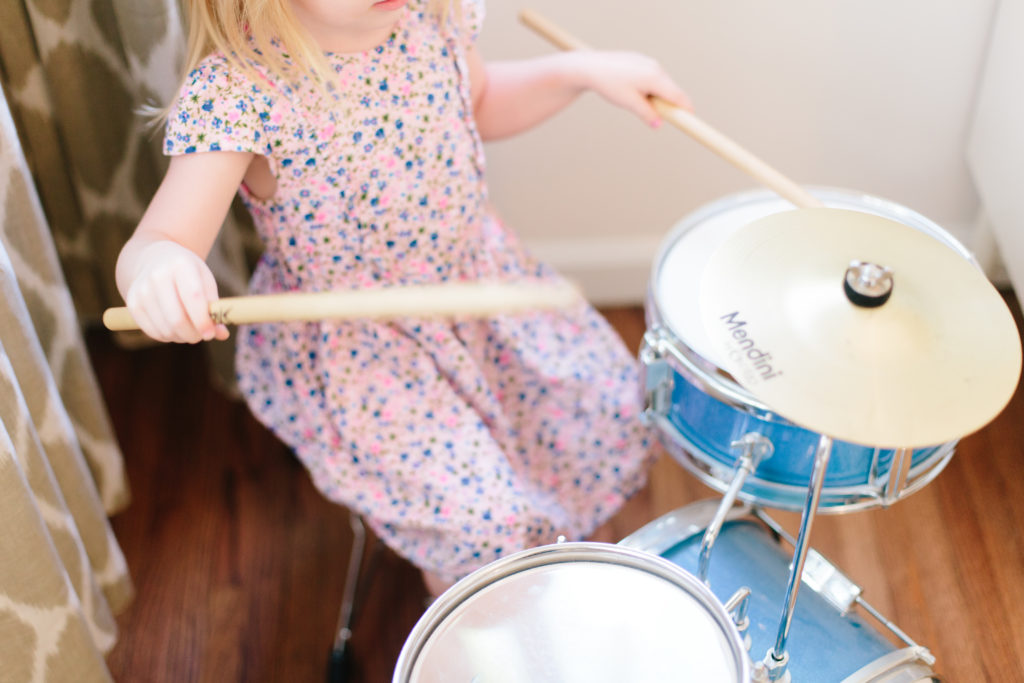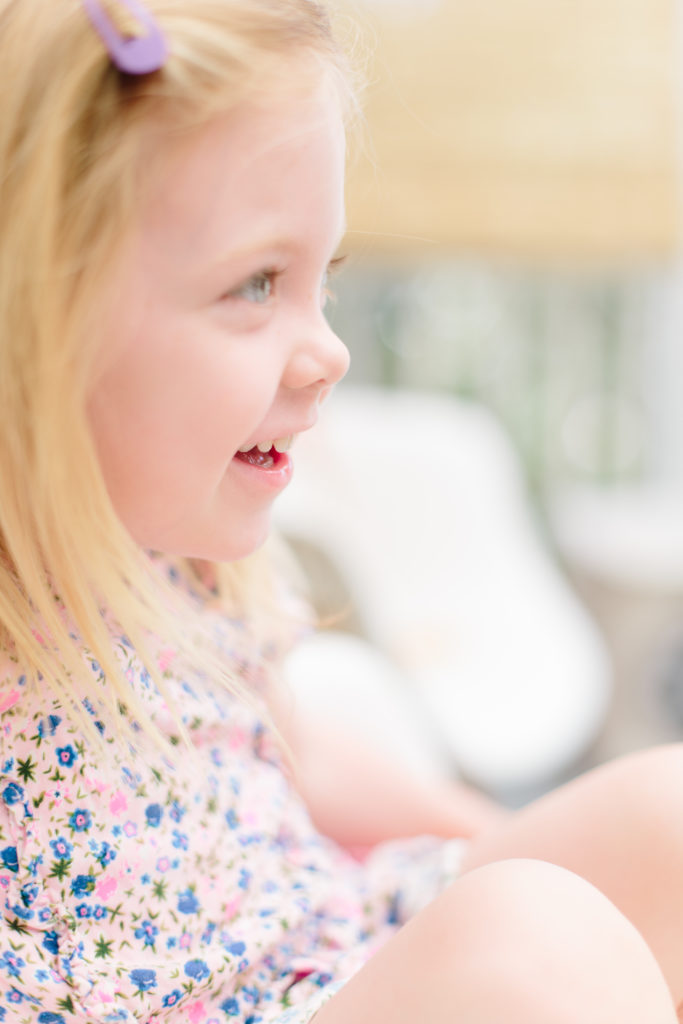 How do you and your family send most of your time at home together?
When it's not too hot, we like spending time down on our porch. When we're feeling like hermits, we like going down into the basement, which is our office area but also sort of like a den. We have a projector down there so we'll watch movies on the weekends a lot. Right now, the Trolls Movie is on an infinite loop (my 3 1/2 yr old's current favorite).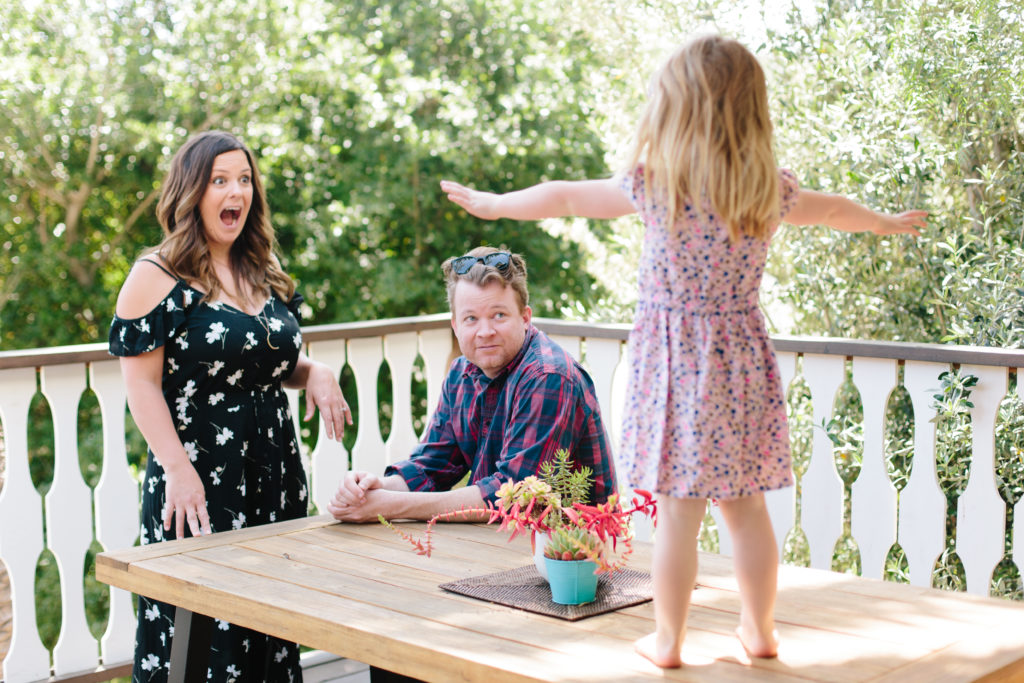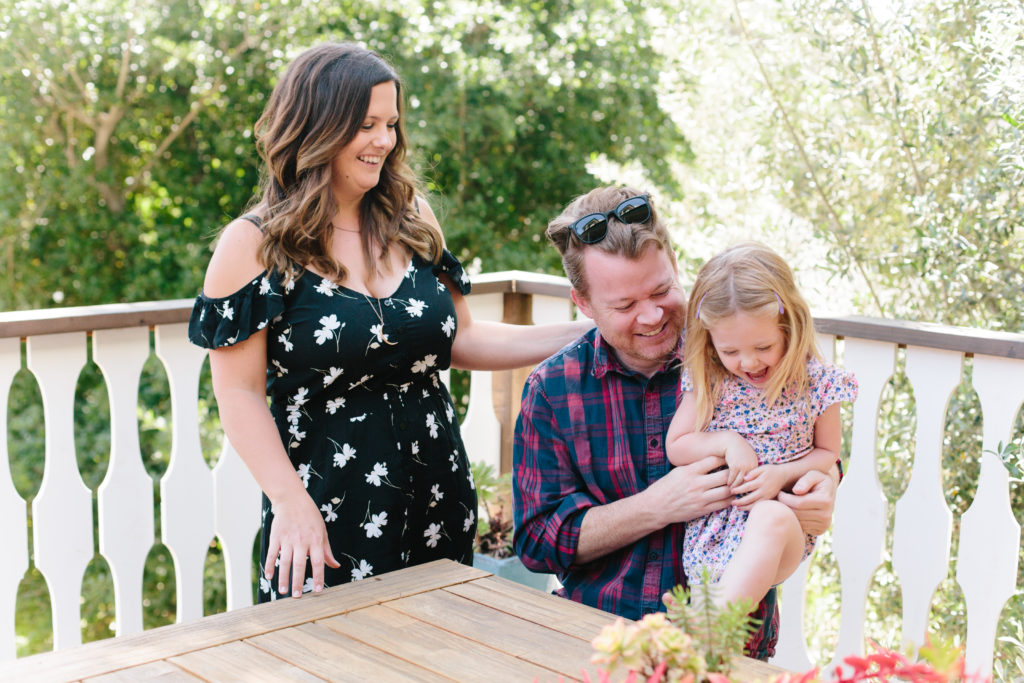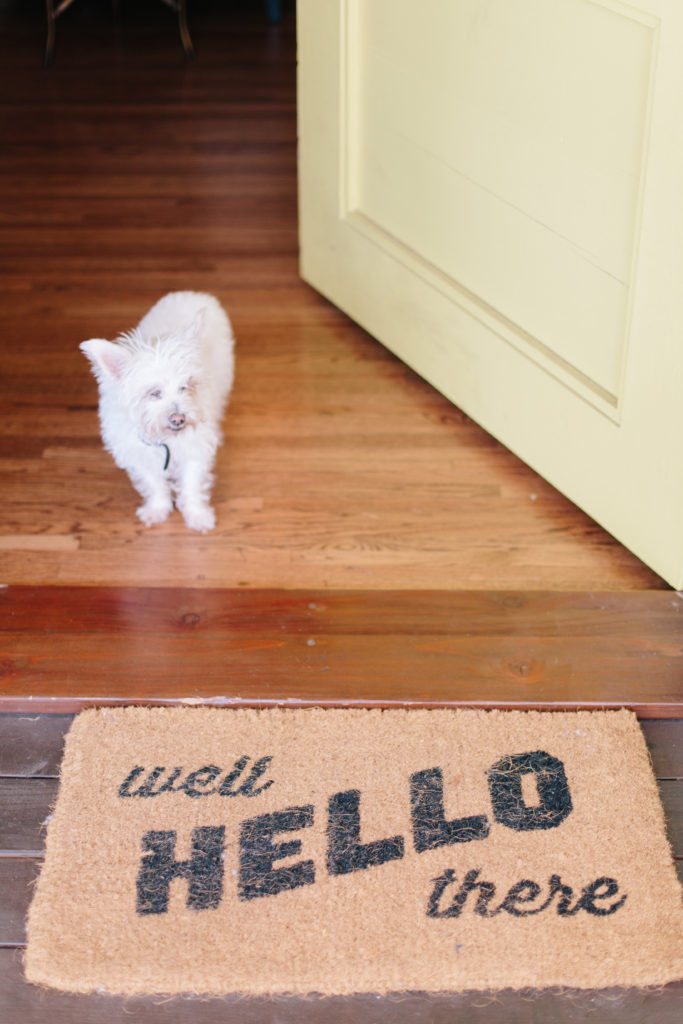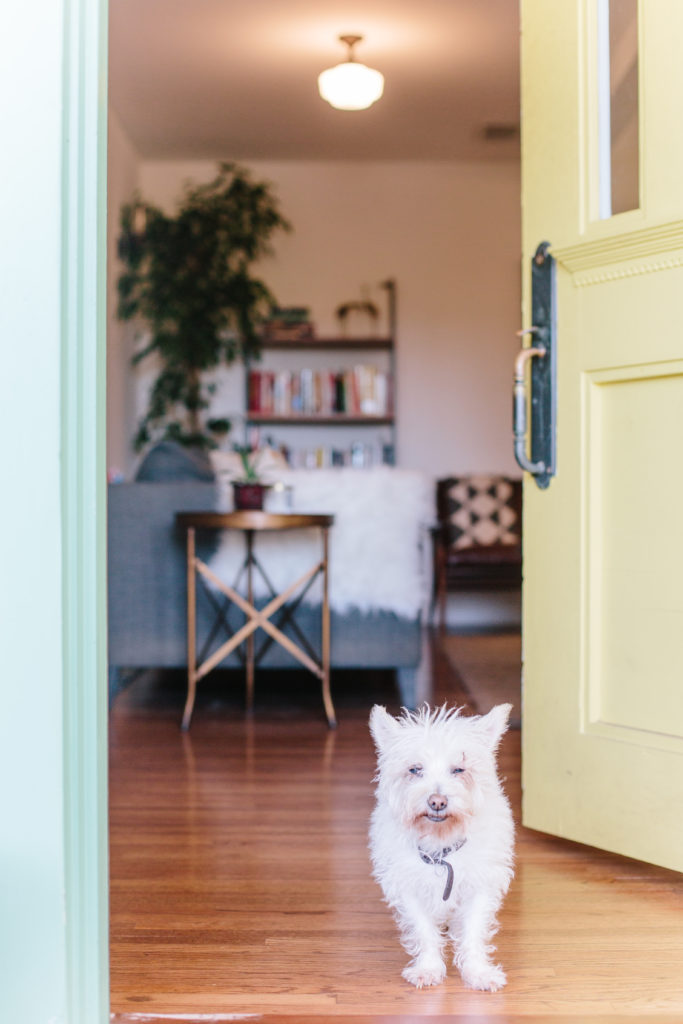 Talk to us about having a successful career and being a mom, the struggles and the triumphs
It's hard. There's always somewhere I feel like I should be putting more of my energy, like if I get good news about a book deal I wonder if I'm not focusing on my daughter enough, or if I make a choice to spend more time on myself or my family I worry I'm not doing everything I can to better myself in my career. It's a balancing act, to say the least. And if you like your house tidy like I do, and also have a 3 1/2 yr old, well then it's just impossible. But then I just remember not to put so much pressure on myself. I just want to do work that I'm proud of and be a good mom & friend/partner. I'm motivated by the idea that my daughter could be proud of me someday, the way I feel proud of all of the incredible, hardworking women I had as role models growing up.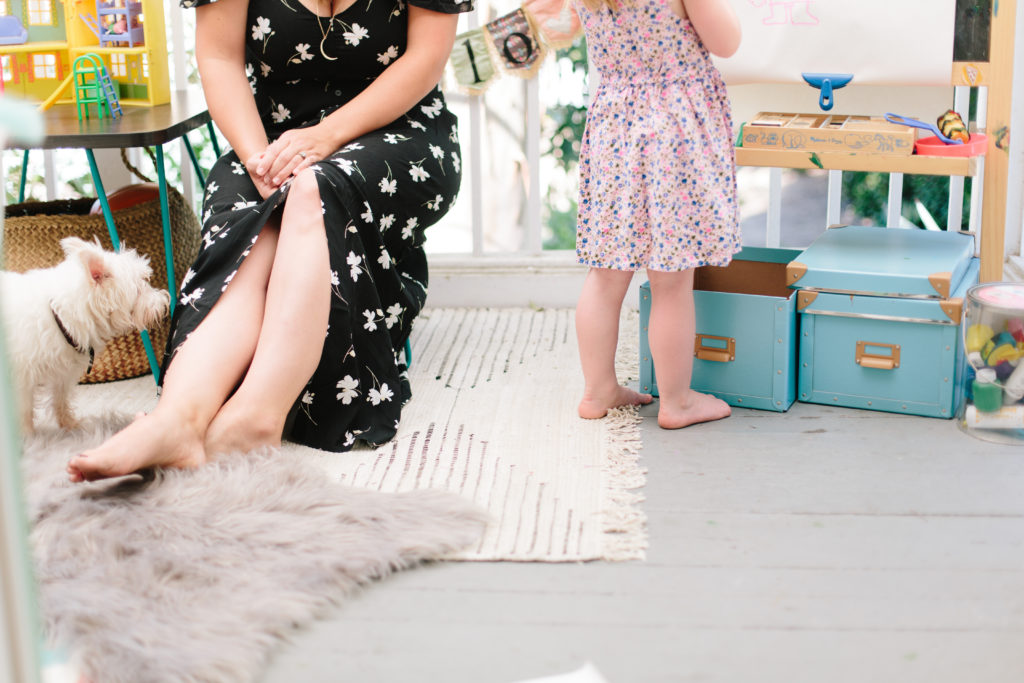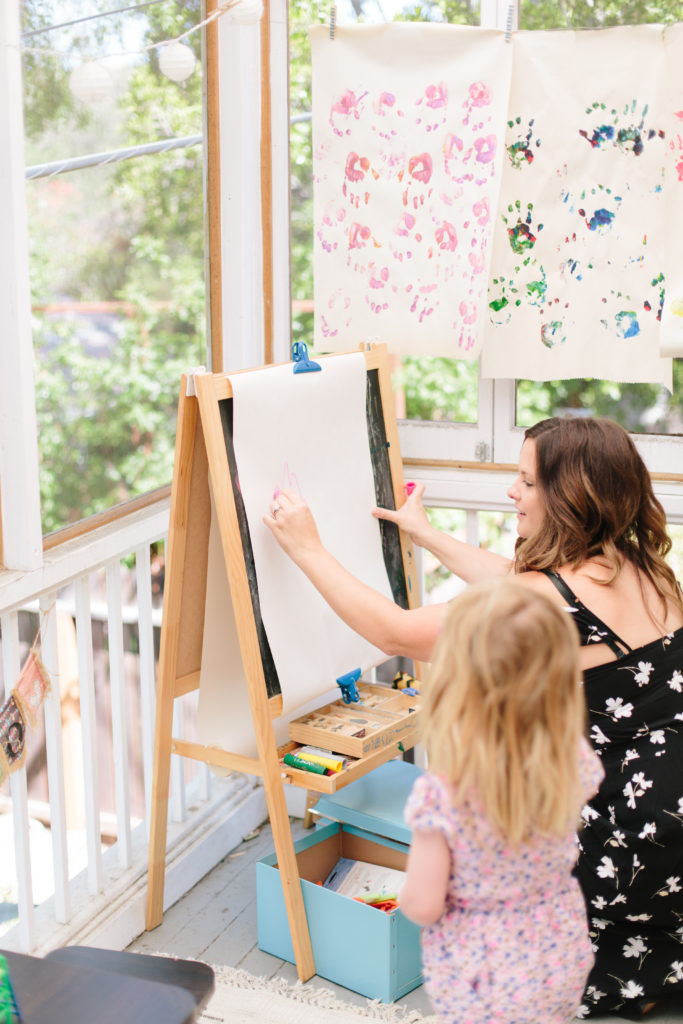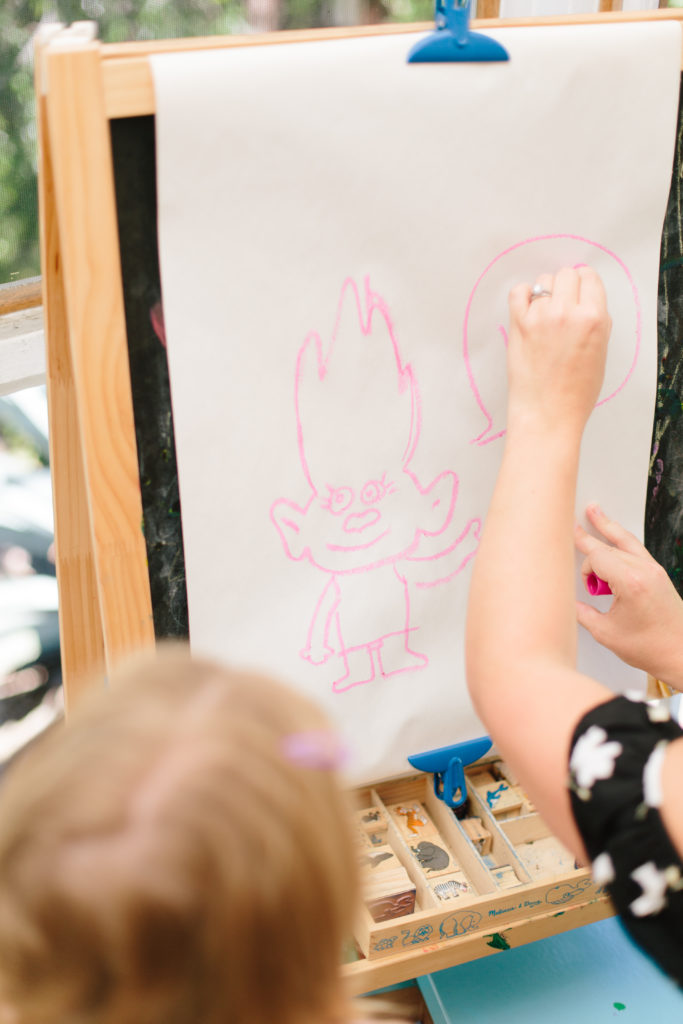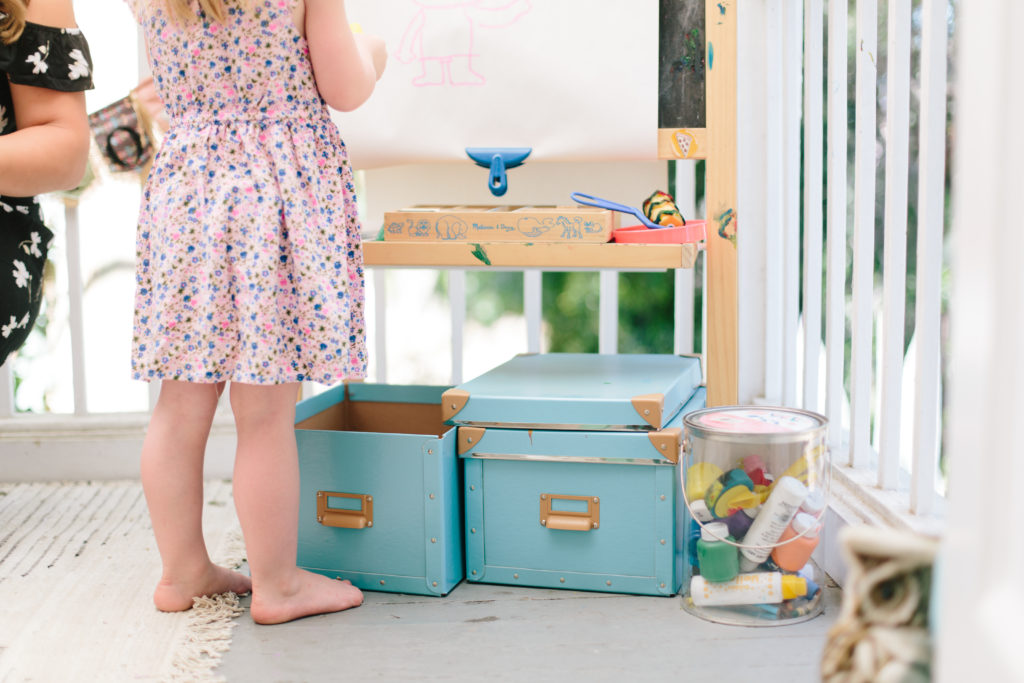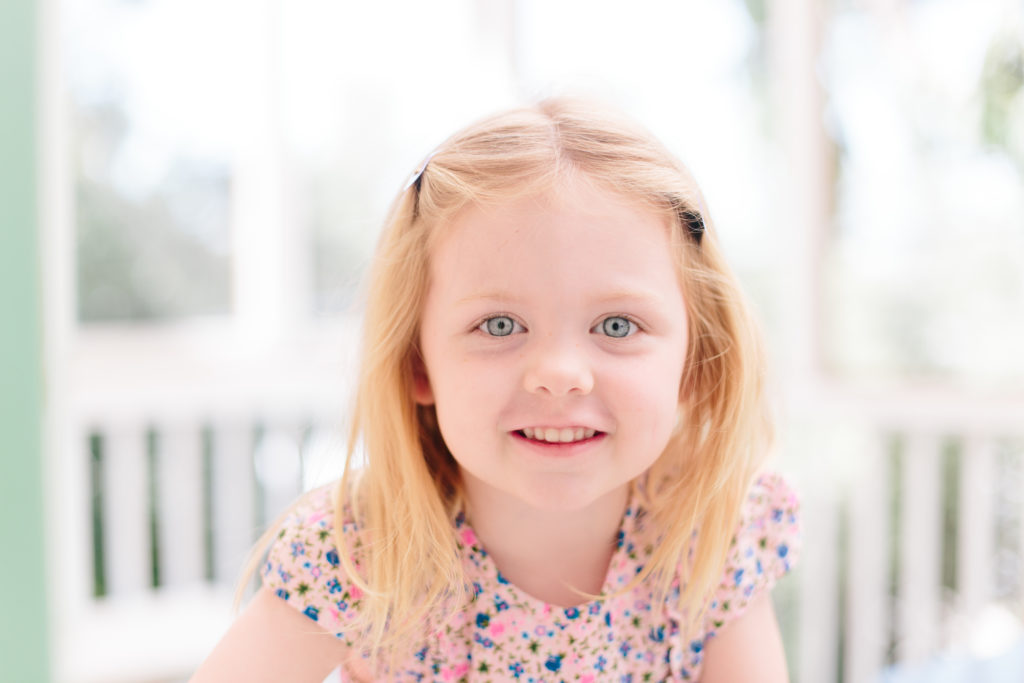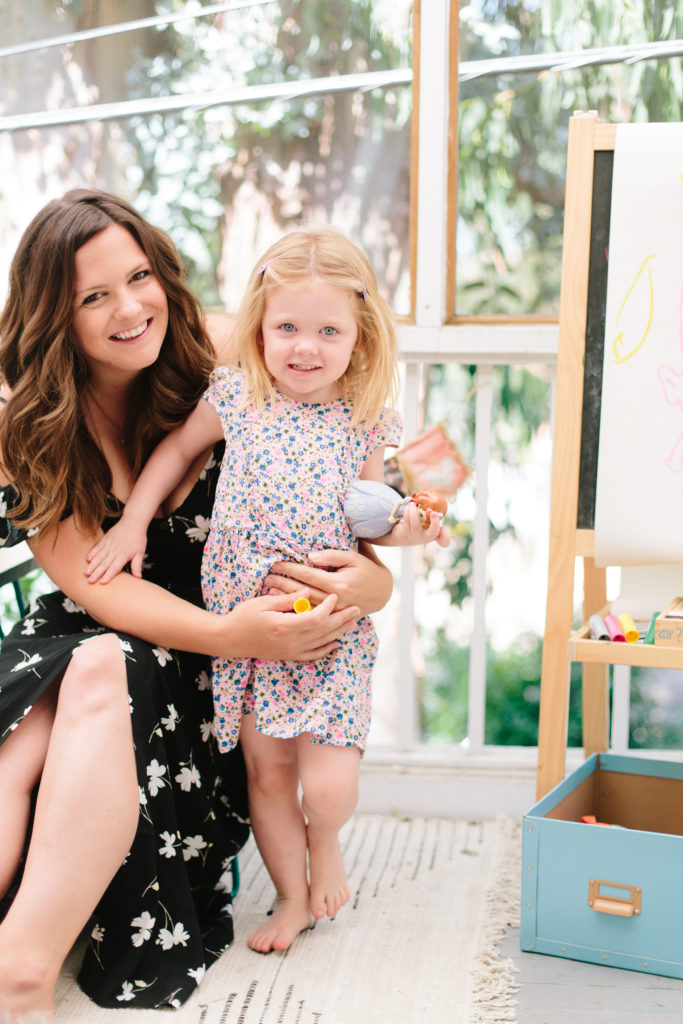 Thank you so much for letting us into your beautiful home Liz!

We have more home tours coming soon!
xx
Jacquelyn