We haven't done a home tour in a while and we are excited to have our first one of 2016 for you today!!  And boy is it a good one!  Meg Perotti is the super talented photographer behind Meg Perotti Photography and Little Meg based in the San Francisco Bay Area.  She is the most incredible wedding photographer, I may be a little biased since she did shoot my wedding but hey, I'm an honest gal!  She has the amazing capability of capturing so much emotion with each photo, her talent is so pure I am so grateful that I continue to get to work with her through Beijos.  Meg's talent goes beyond weddings, she uses that same ability to shoot little ones and has a true knack for capturing their spirit and personality, which lead her to the sweet  Little Meg!
Meg and her adorable family, husband Tim and two little ones Eloise and Tate, live in the darling Willow Glen, a neighborhood of San Jose, CA.  The neighborhood has tree-lined streets and is really ideal for raising a family.  Watching Meg as a mom you know that her whole heart is with her children and she puts everything she can into motherhood.  We were so excited to step inside her home and see her renovations and how she decorates, and we are so thrilled to share it with you!  We know you will fall in love with her charming home just like we did!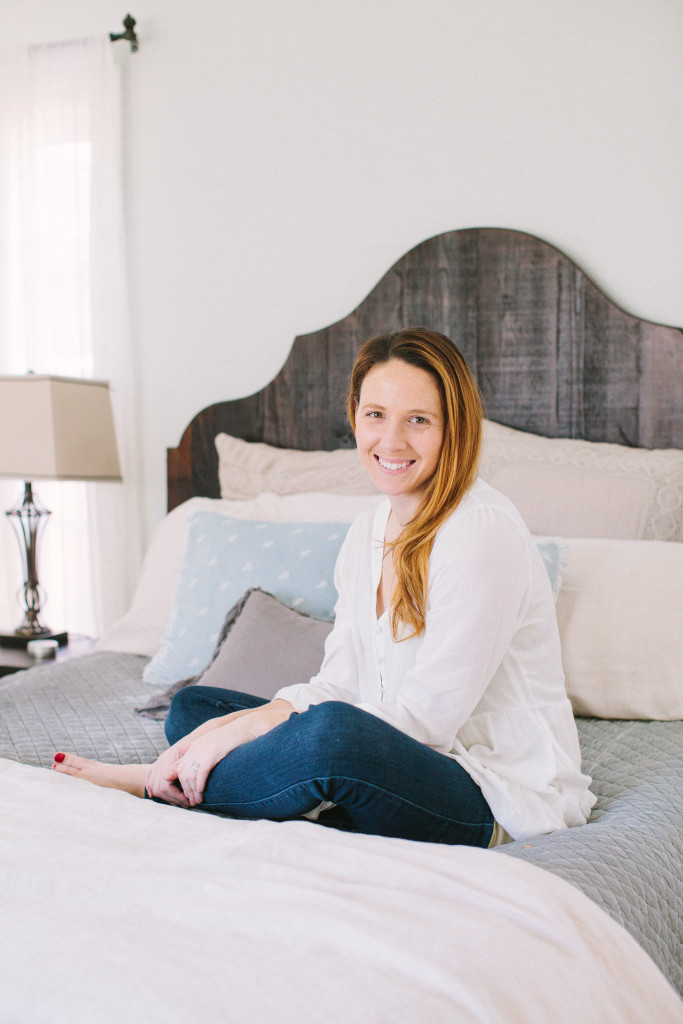 All photos by the lovely Yasmin Sarai
How and when did you get started in photography?
I've been documenting things for as long as I can remember. About the same time I developed a liking for boys in bands (high school) I also developed a love affair with concert photography. That led me to a lot of places but ultimately brought me to Southern California to study art and through a bunch of different experiences in 2008, I finally came to start my own wedding and portrait photography business and haven't looked back.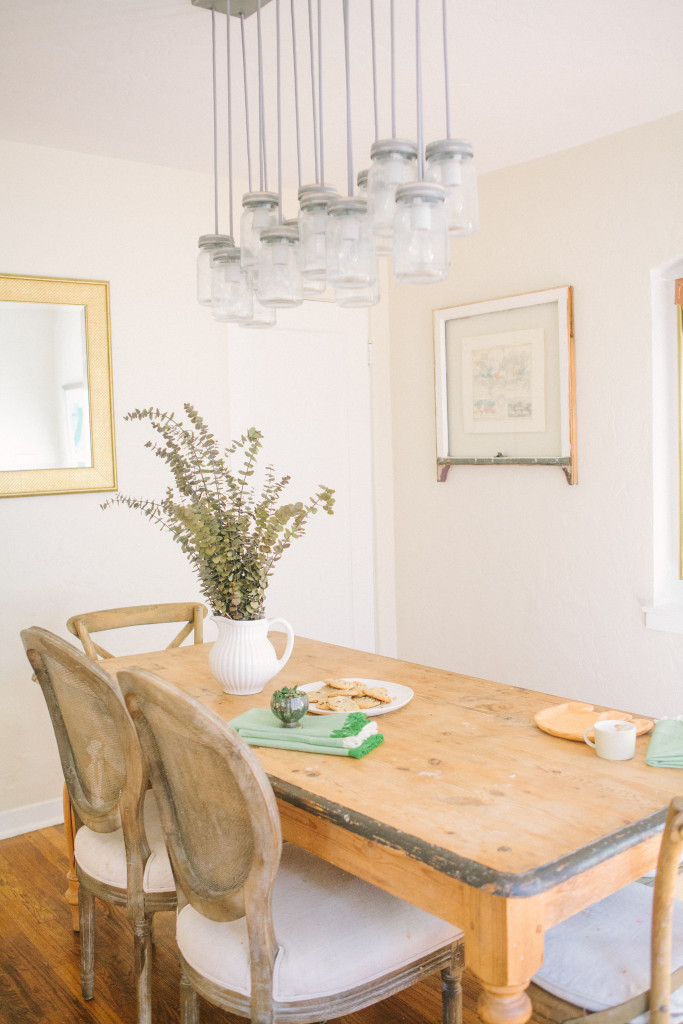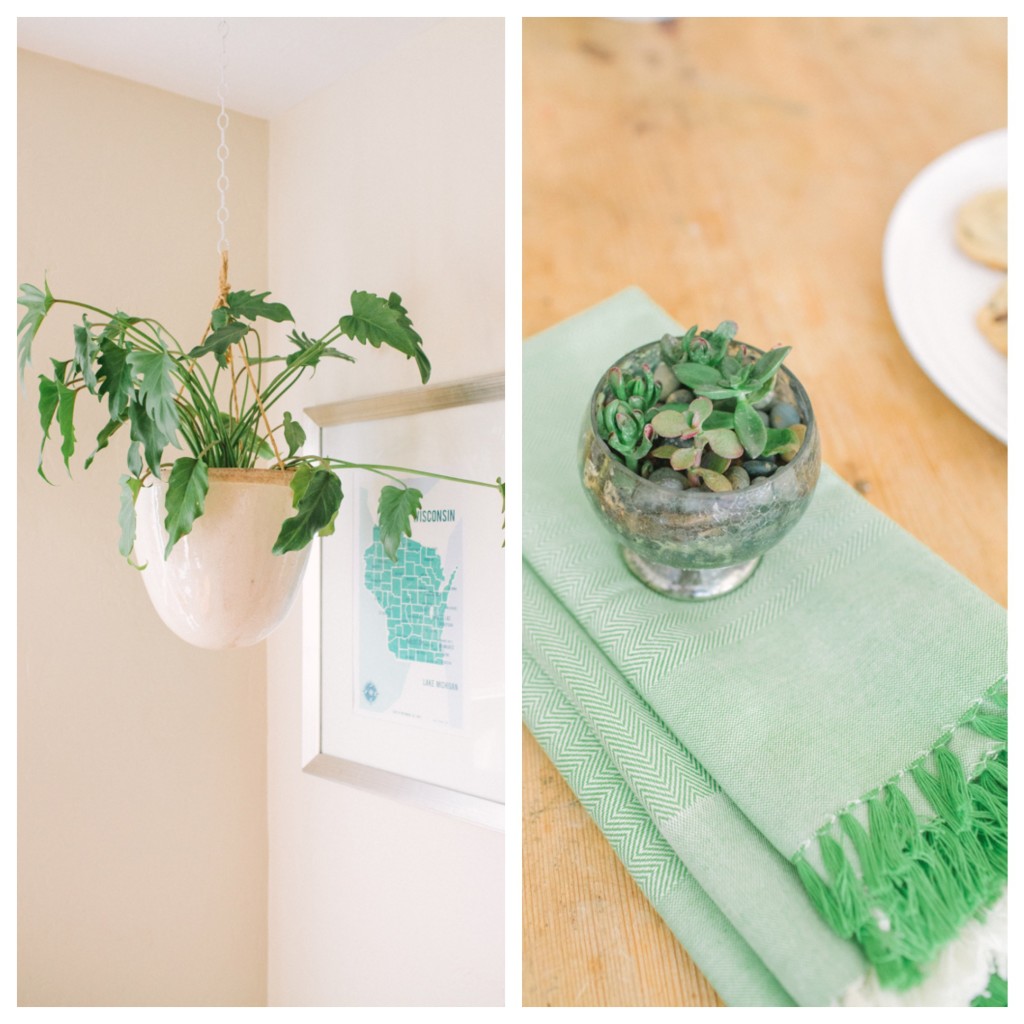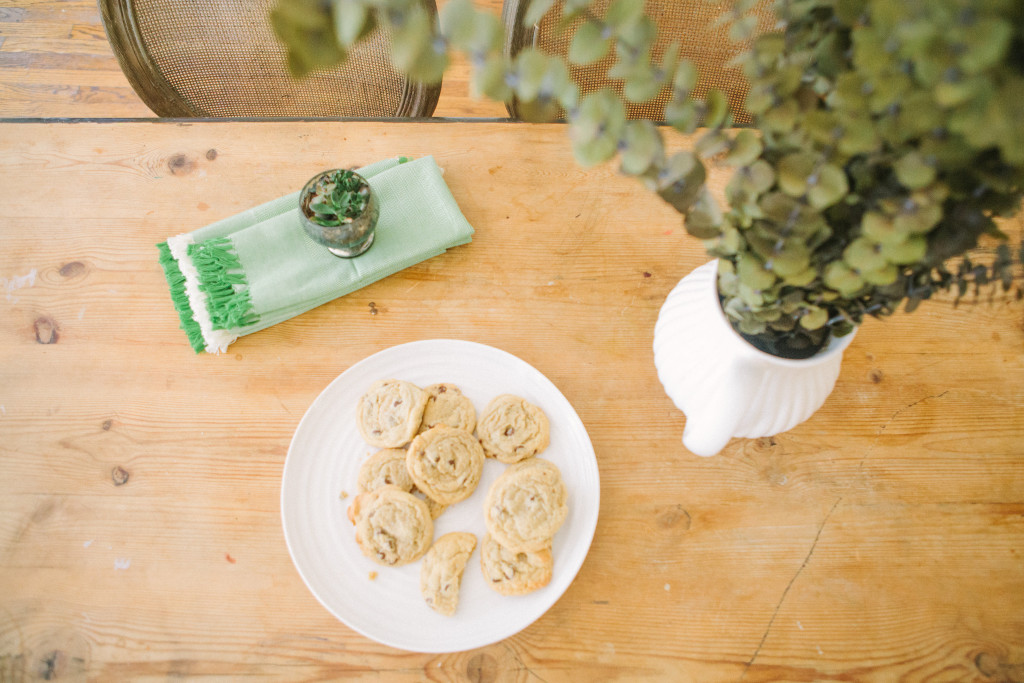 What is your favorite part about your job? 
Flexibility, the fact that often my office is a beach, field of wildflowers or a forest- and simply that I get to make money with a camera in my hand.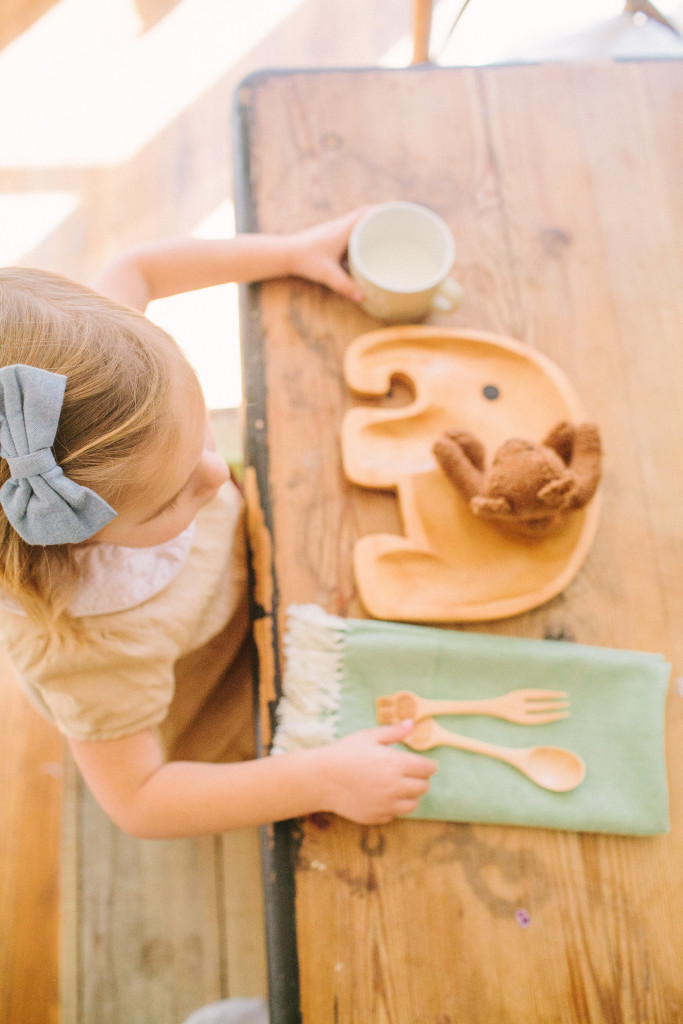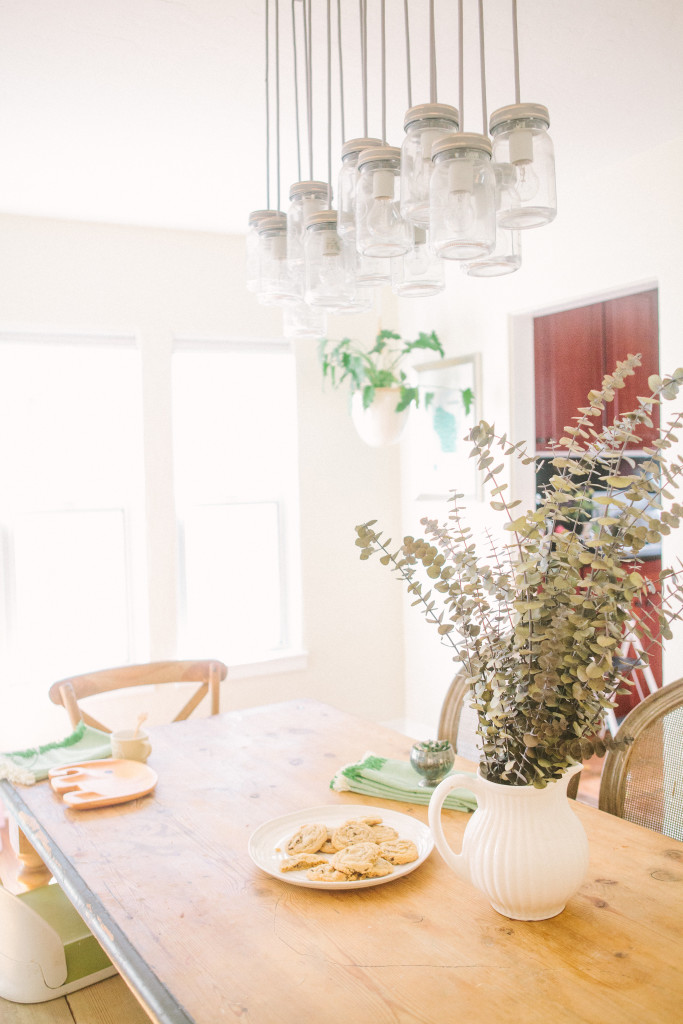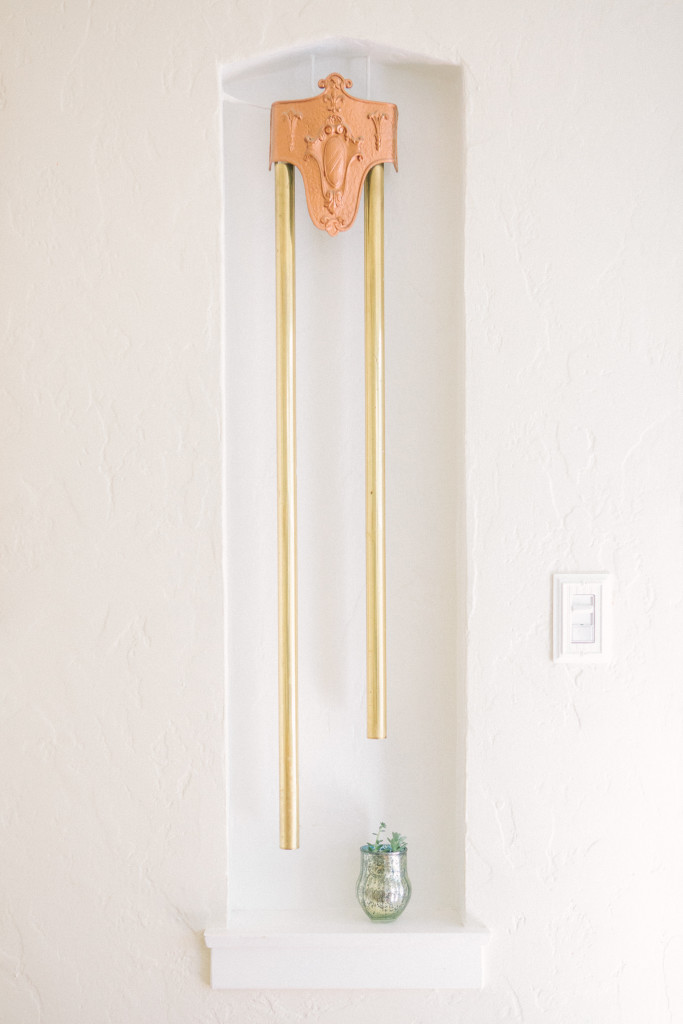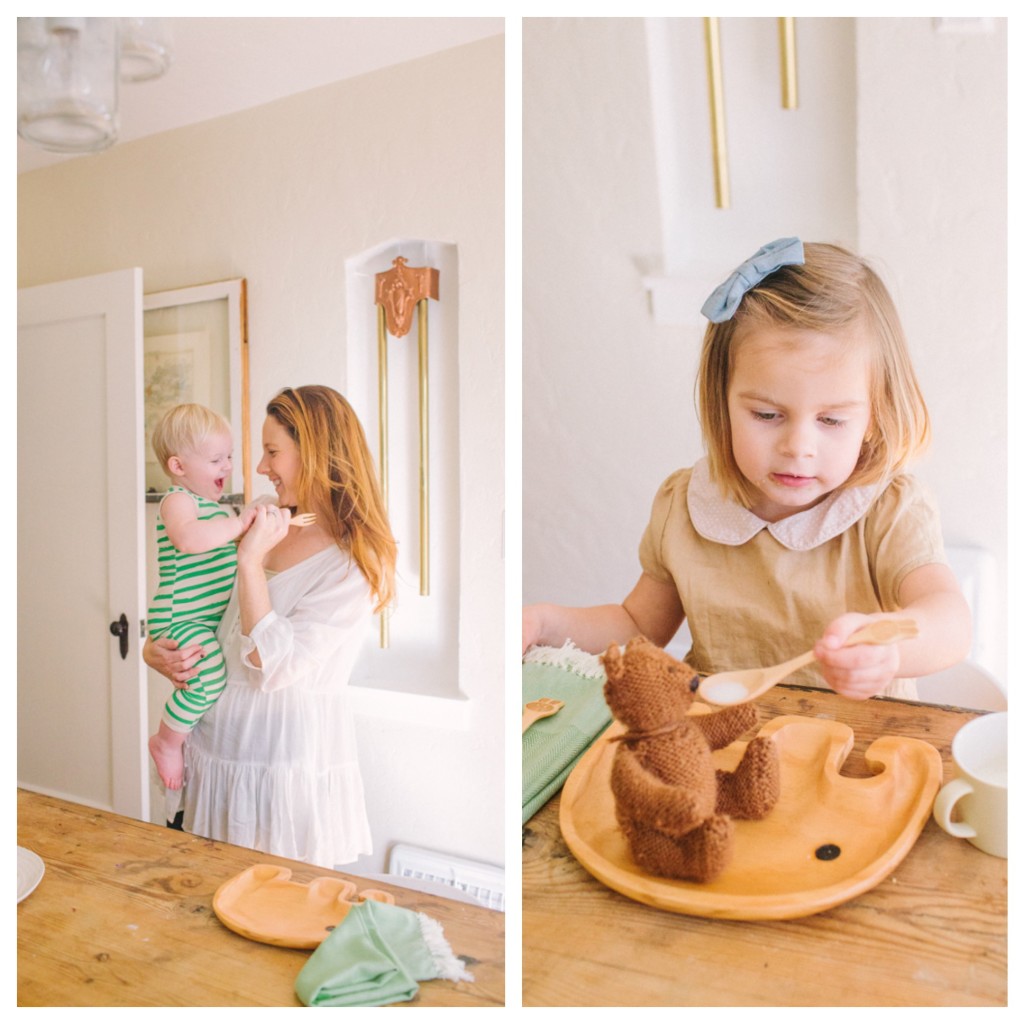 When searching for your home what were your must haves?
Light. Our last house was dark and shadowy and it took a toll on my mood. The first thing I did when we moved in was paint everything various shades of white. Age was a factor too. I love character and charm in older homes and we didn't look at anything built after 1960.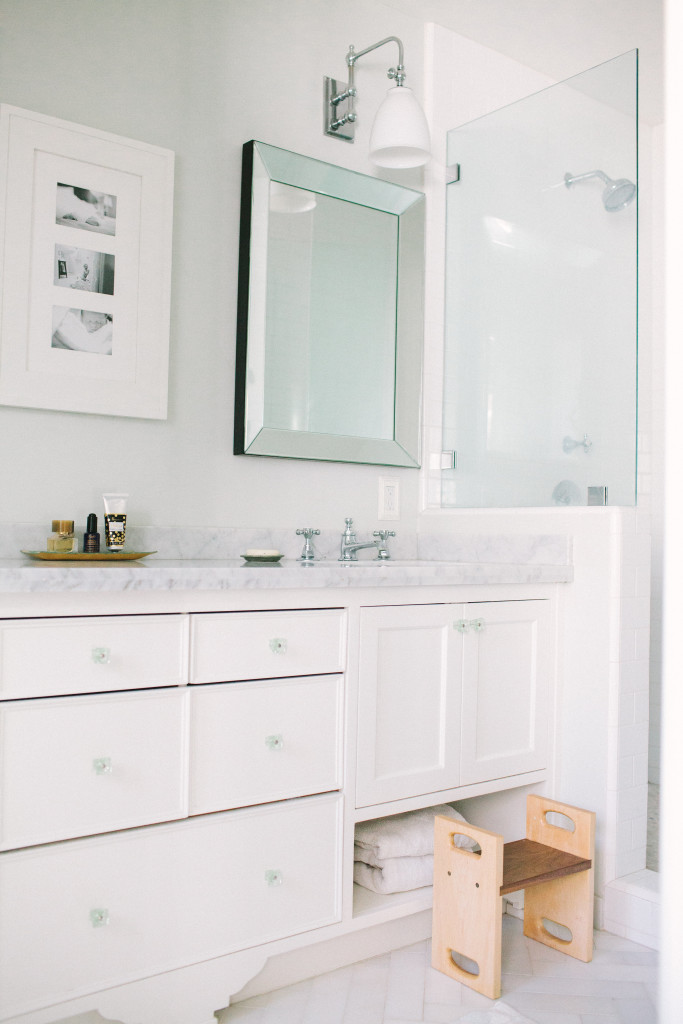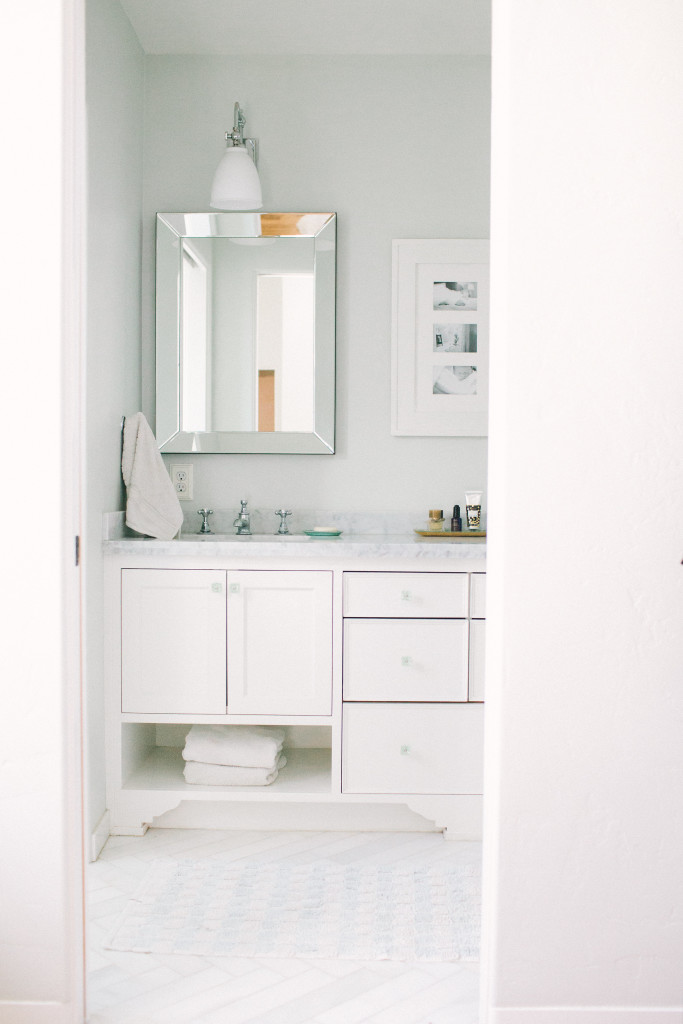 What are your favorite go to places to shop for your home?
I always joke that I want to be West Elm but in my heart of hearts I am Restoration Hardware. Our house is also full of a lot of found items from the Alameda Antiques fair and for the kids I usually stick with etsy or Land of Nod.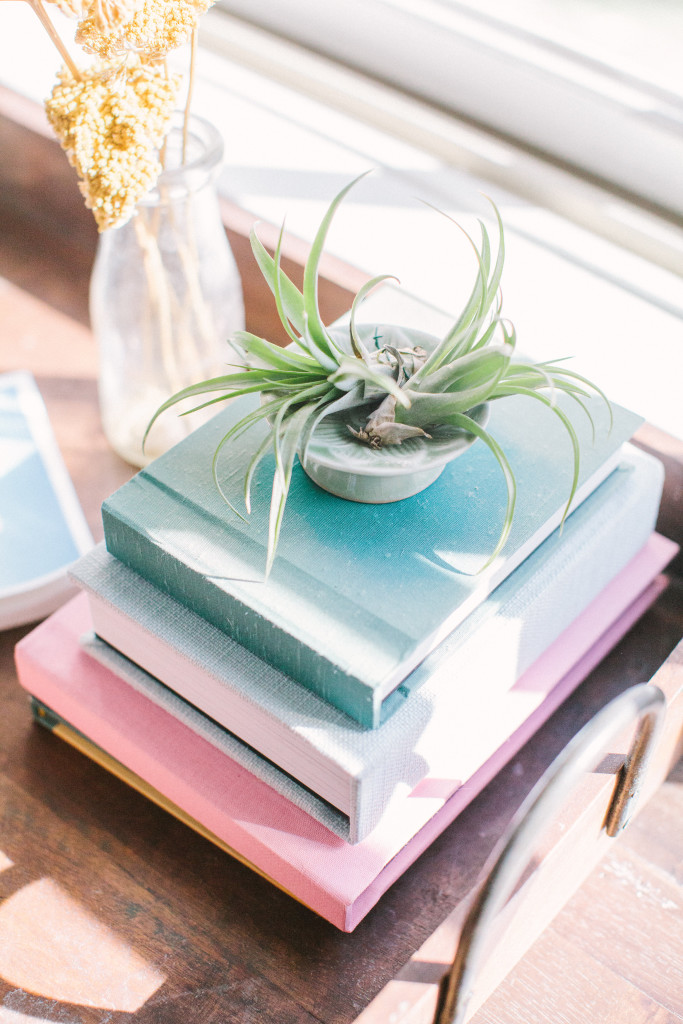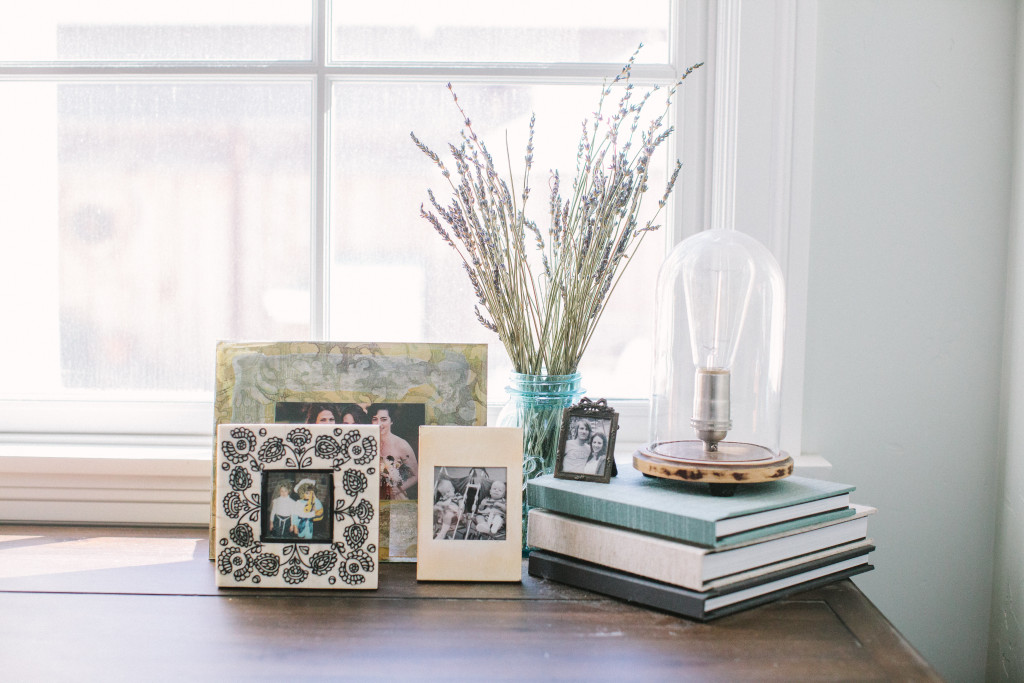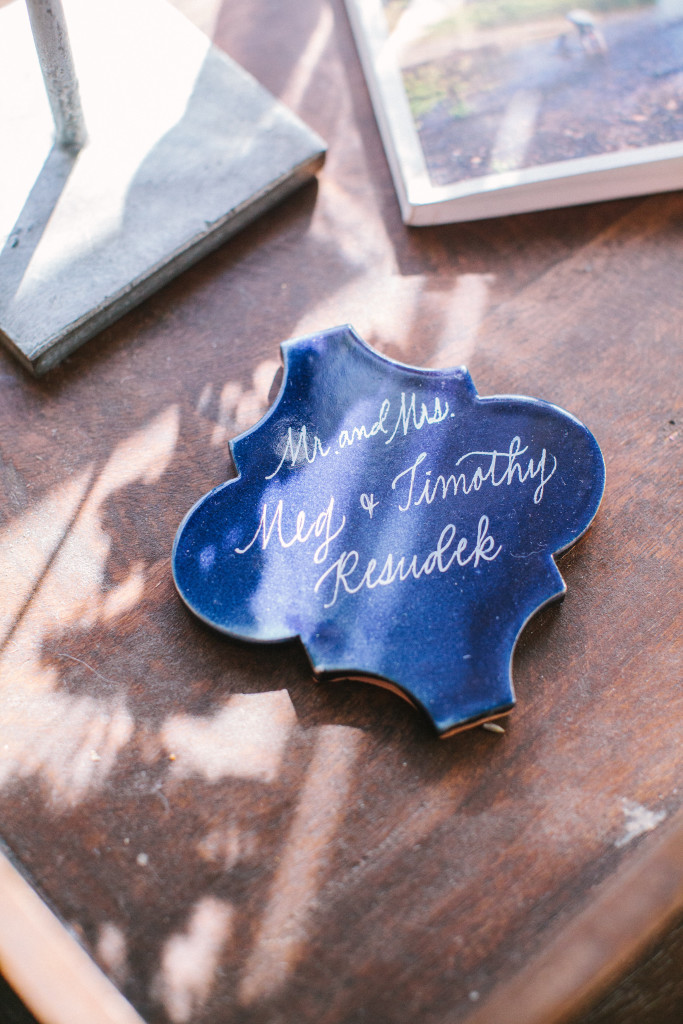 What is your favorite room in your home and why?
Currently it's our master bedroom. It's the most serene room- minimally decorated and usually so quiet and still. We put so many windows in that room when we built it and the light in there is perfect…. I'm also a bedding snob and our Bella Notte Linens bed is my happy place.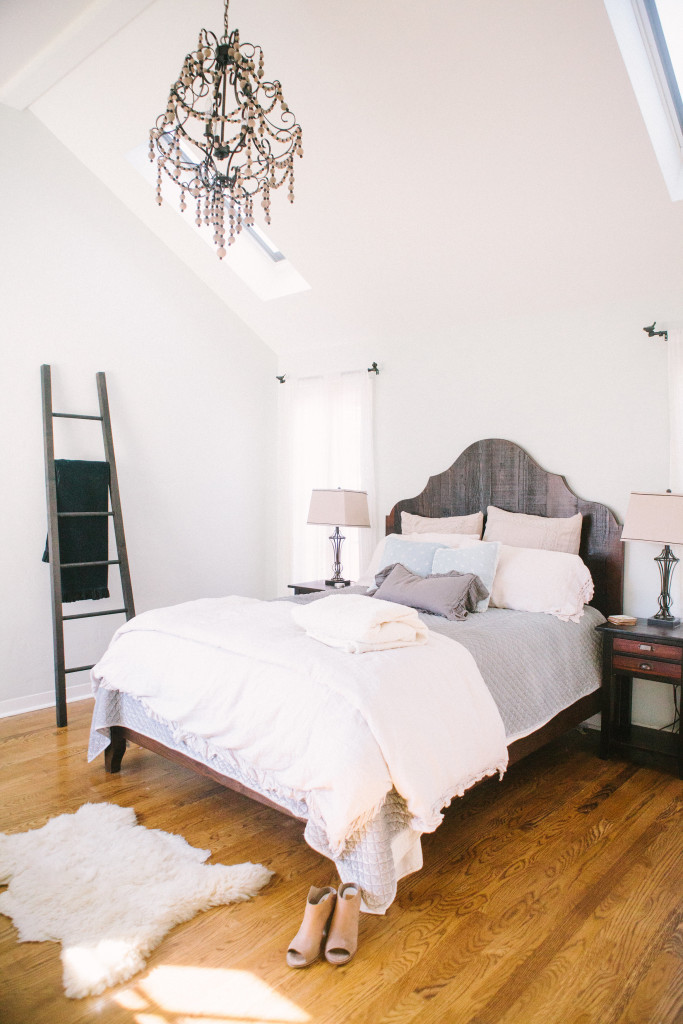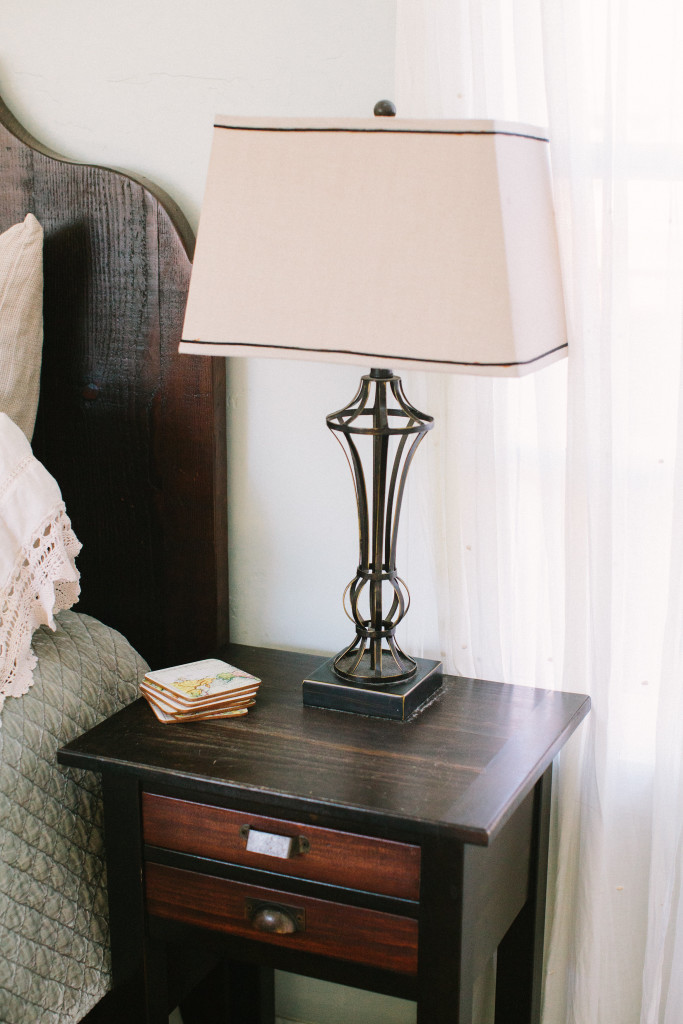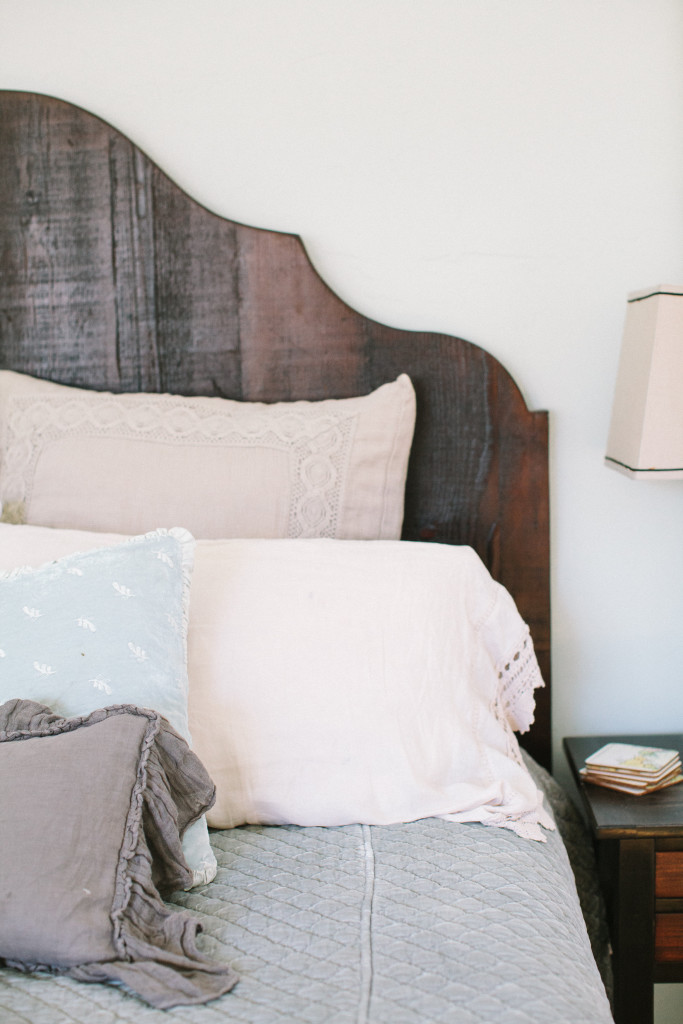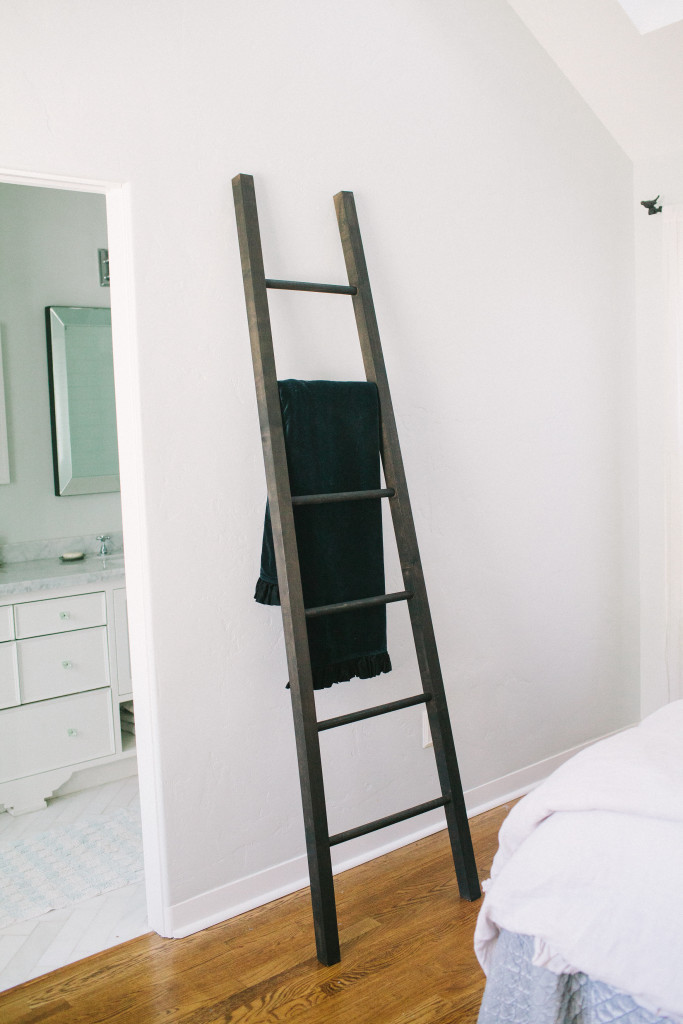 What in your home screams Meg?
I'm inclined to say the color palette of our bedroom but I also think that the personal touches like our frames in the hallway and flea market finds are what really show my heart. In my dreams every single thing in my home has a story and I think we're working towards that. A creatives work is never done!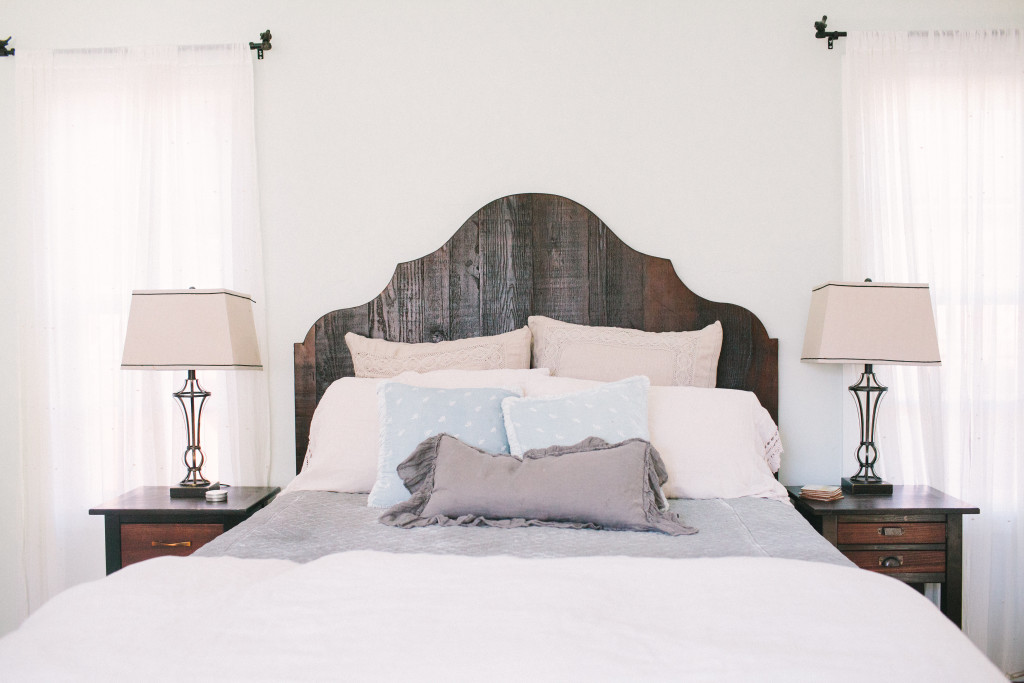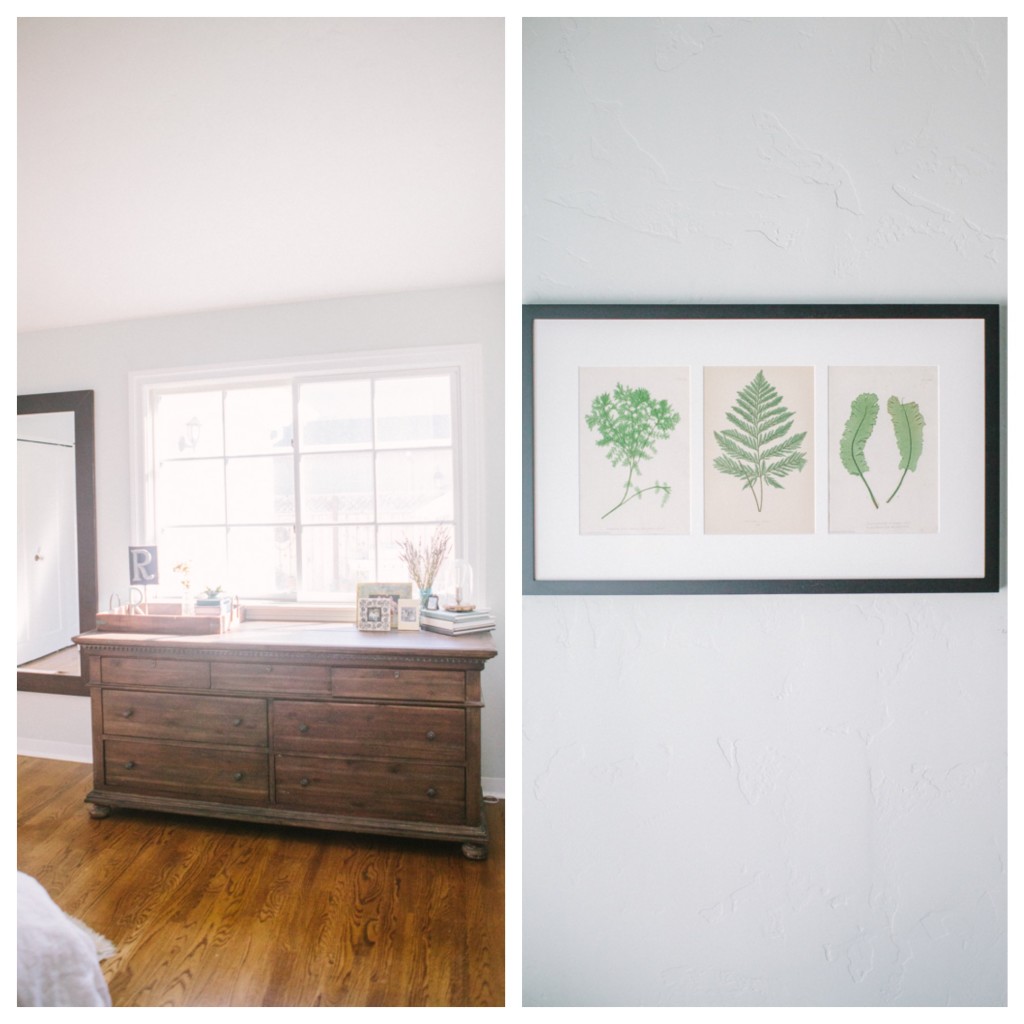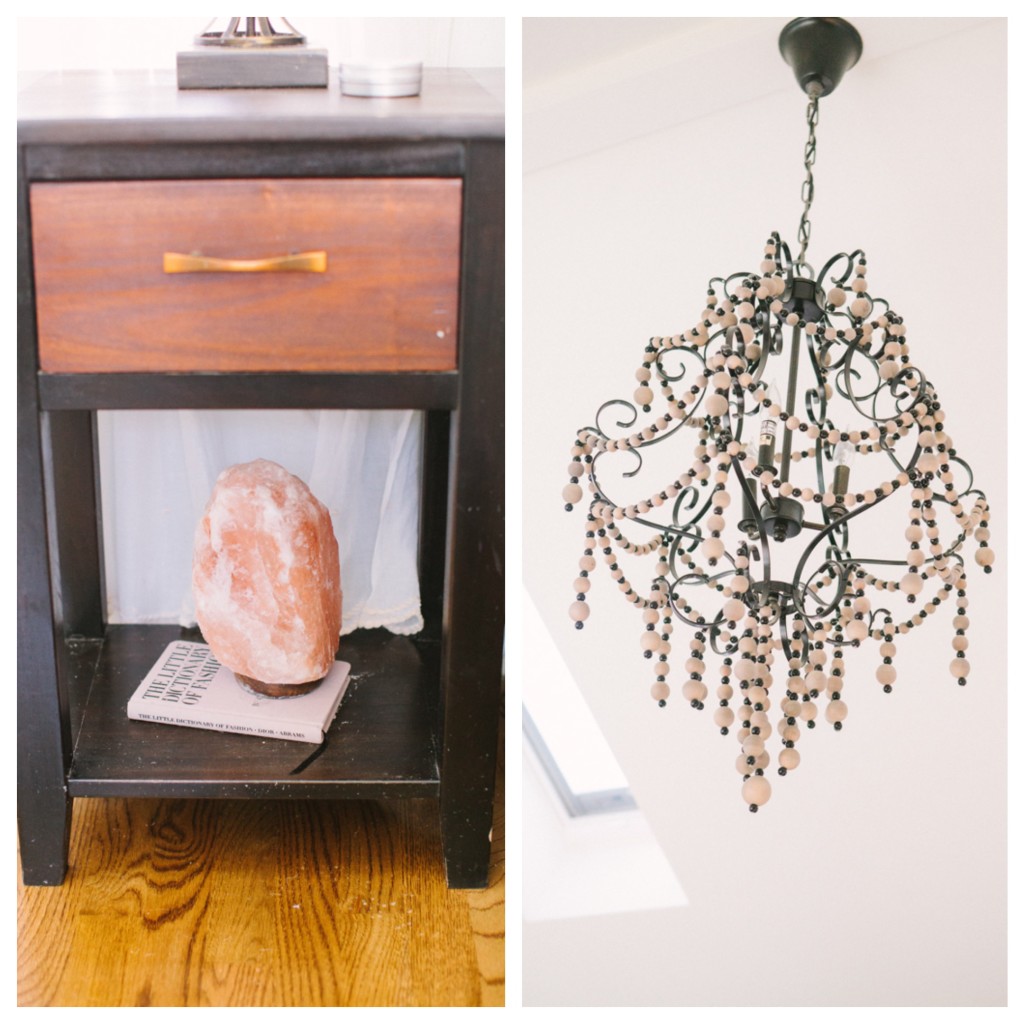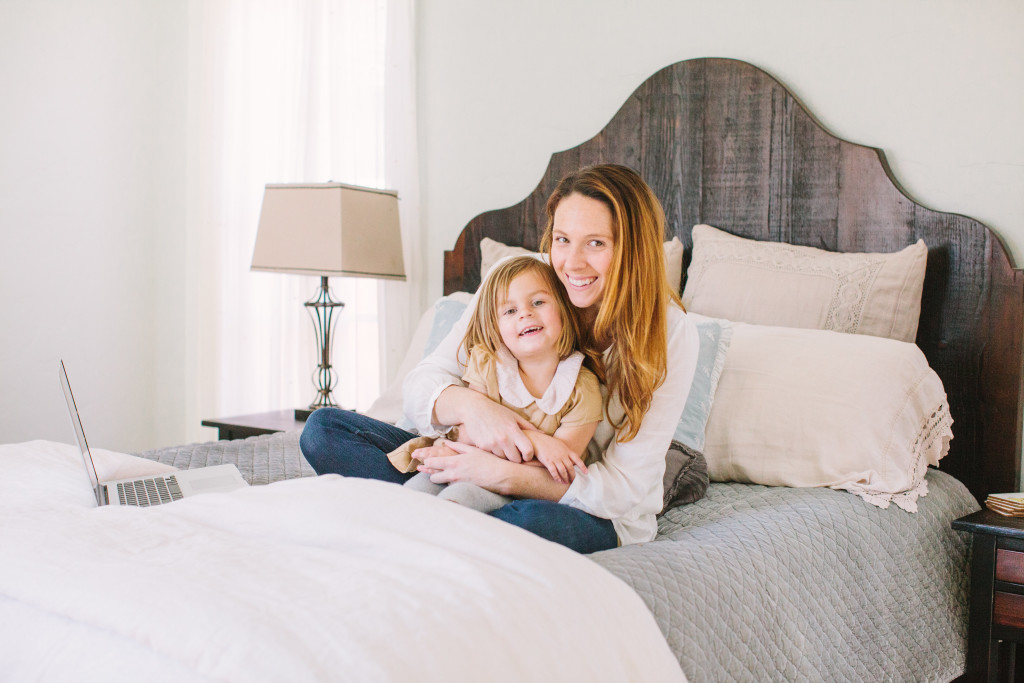 How was it different designing your daughter's room and your son's room?
When my daughter, Eloise, was born her room was all soft pale pinks and creams.  As she grew, it became painfully obvious that my daughter was not a pale pinks and cream kind of girl so I started with getting her a new rug.  It sounds funny but buying that rug was a huge turning point for me in letting go of my preconceived notions of what my daughter would be like.  Once that rug arrived I went crazy and had so much fun making her room fit for a princess who lives to play.  Learning this lesson the first time around definitely played a part in how I approached Tate's room when the time came.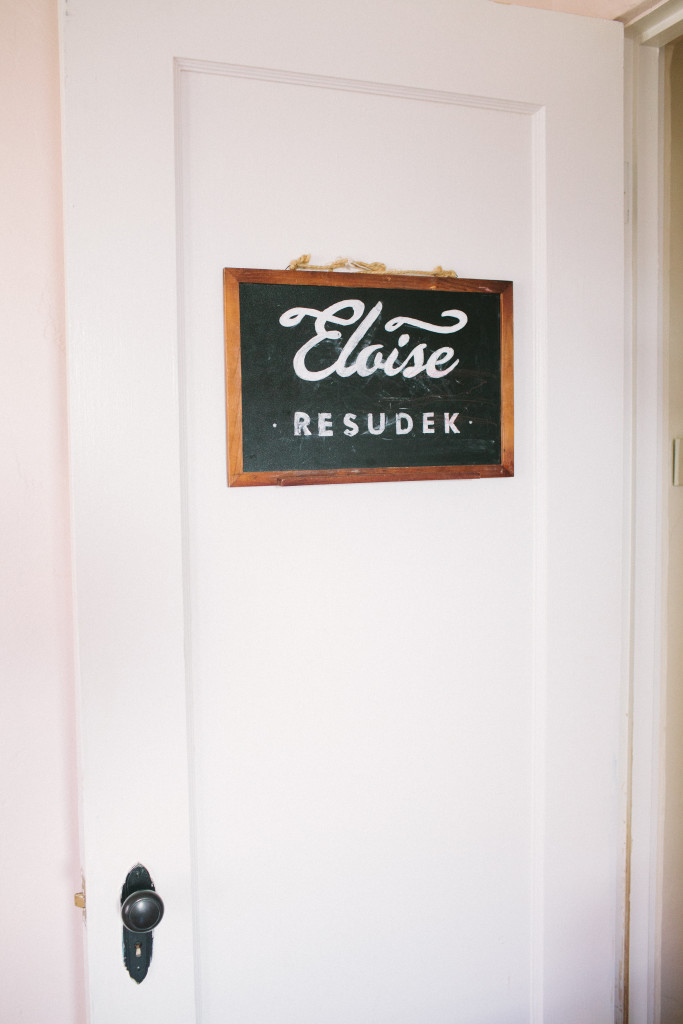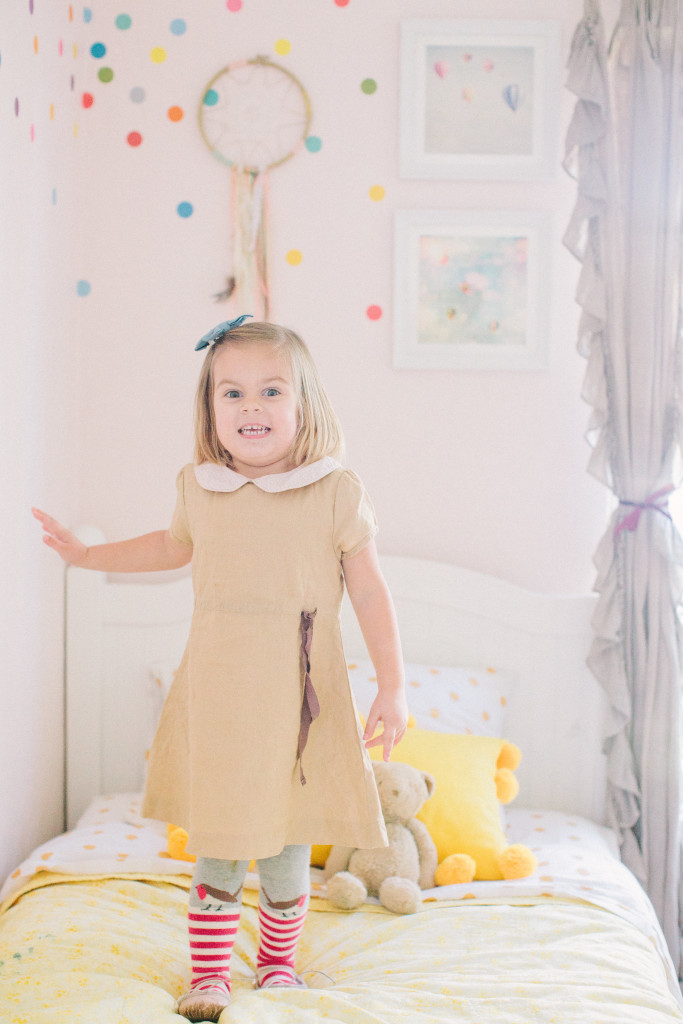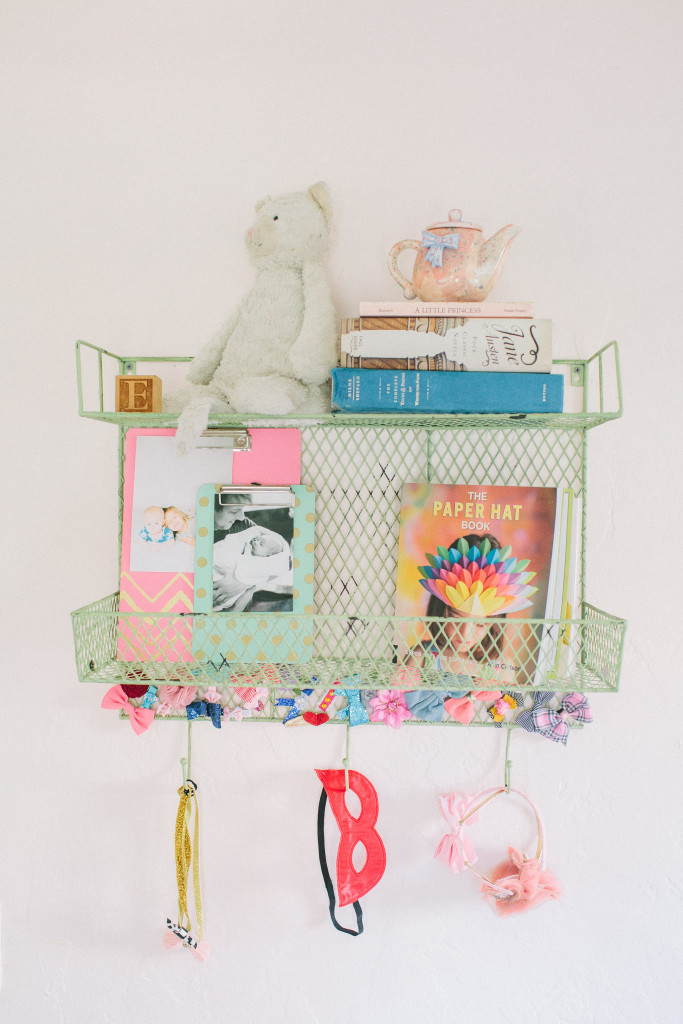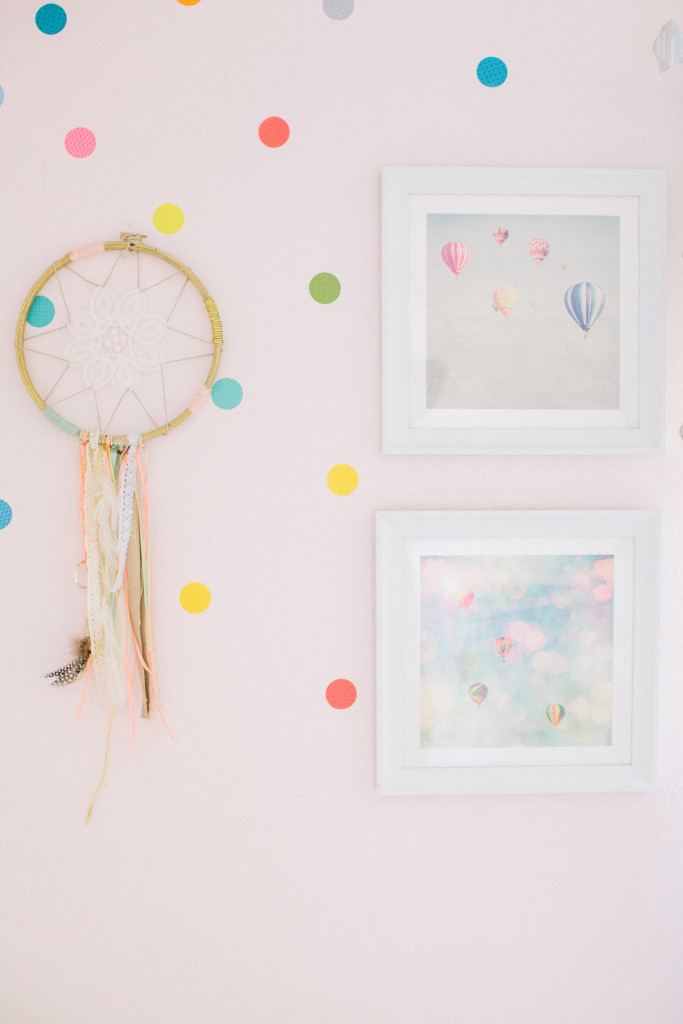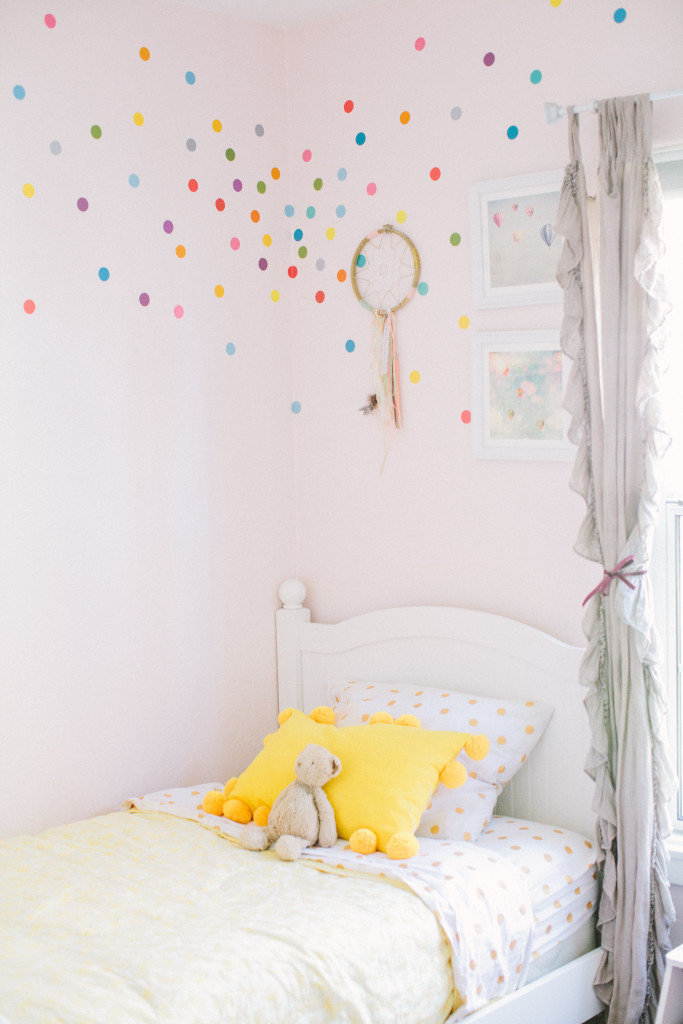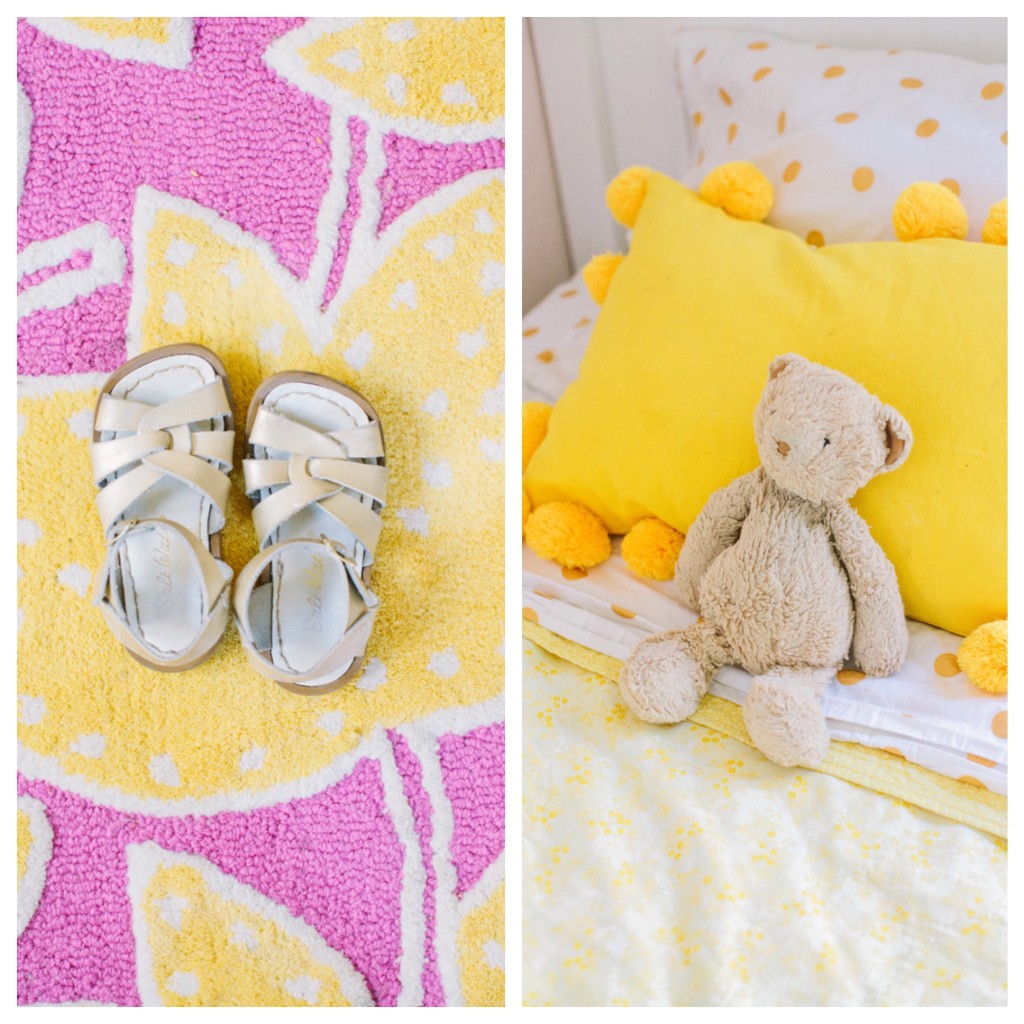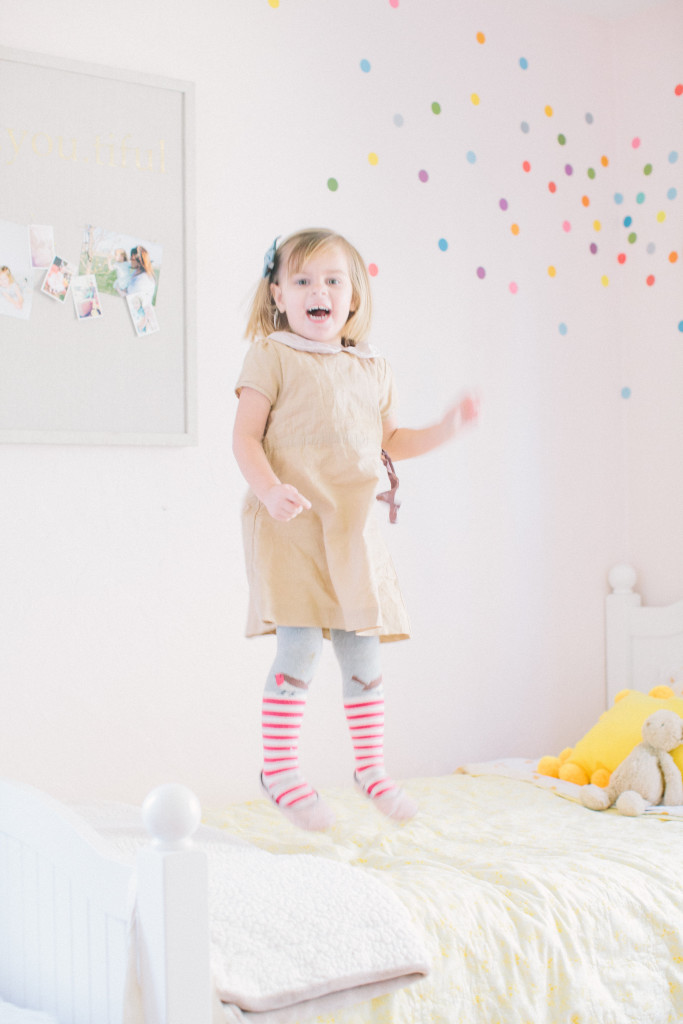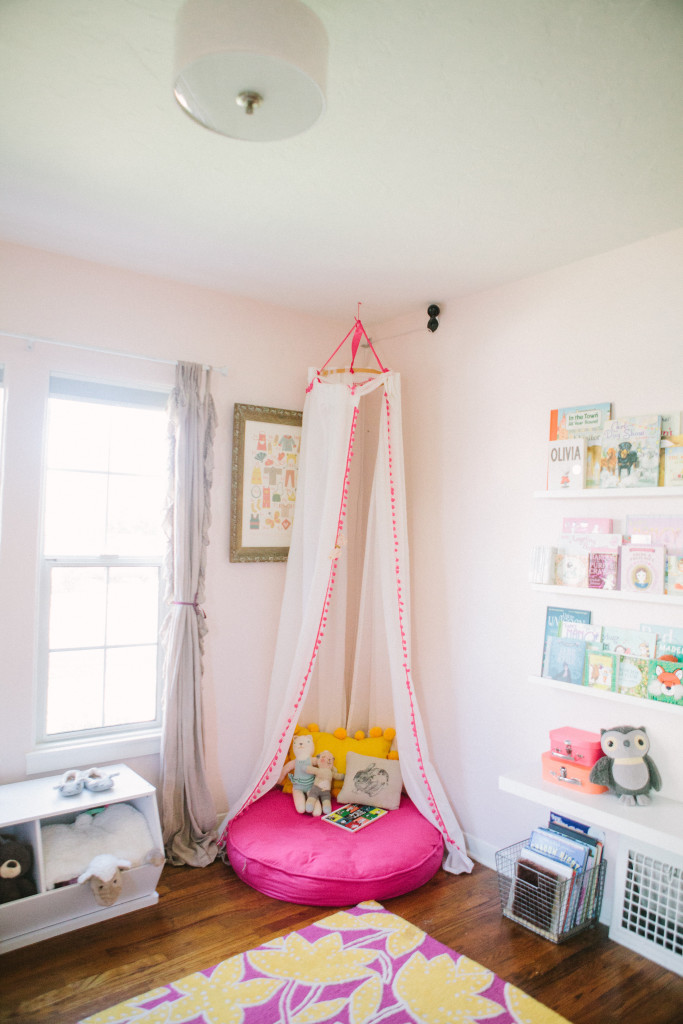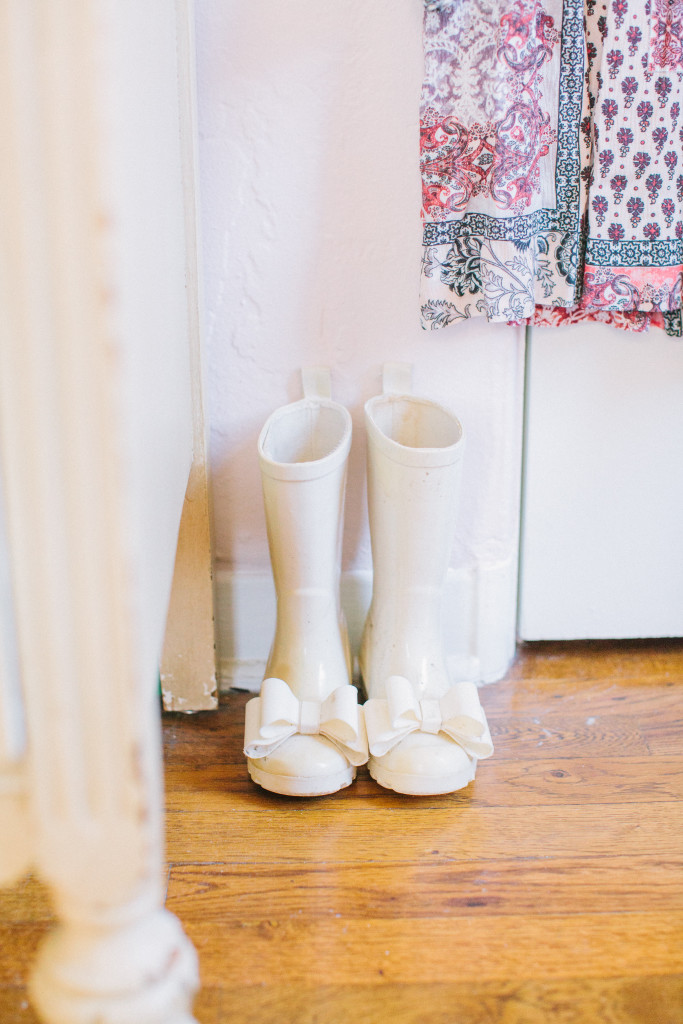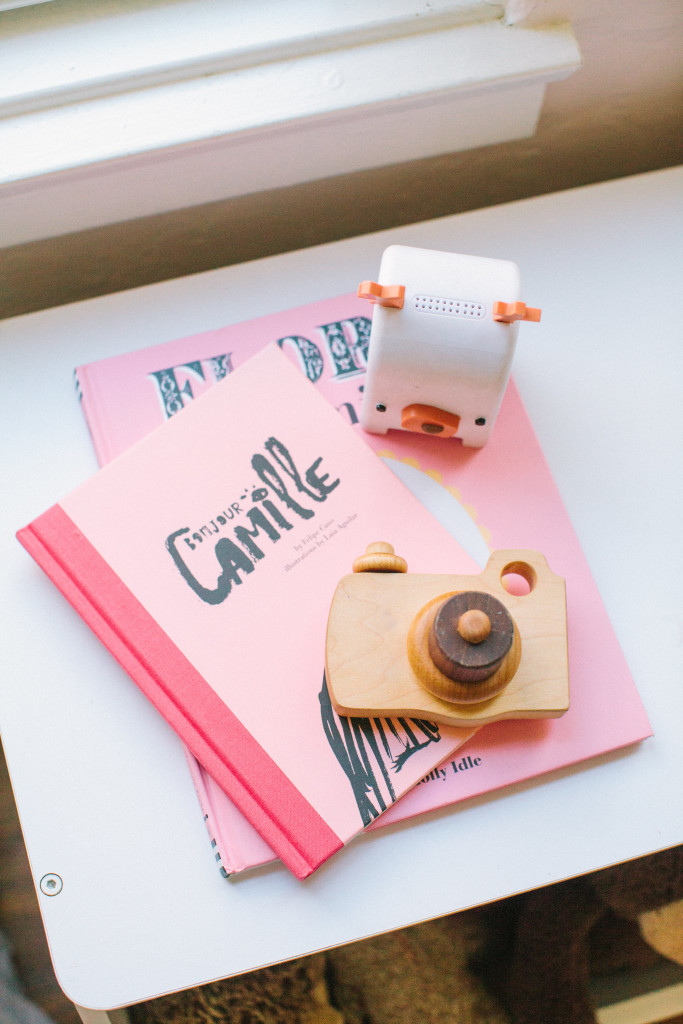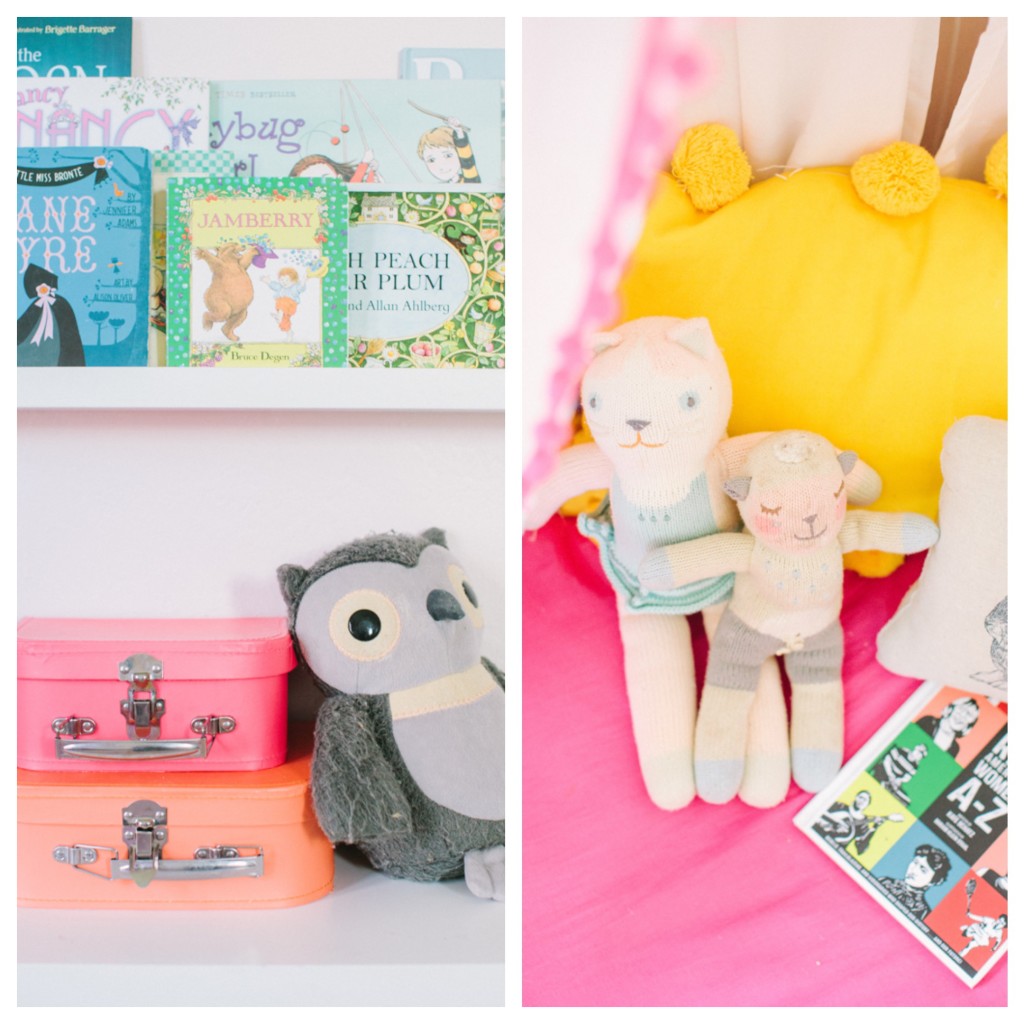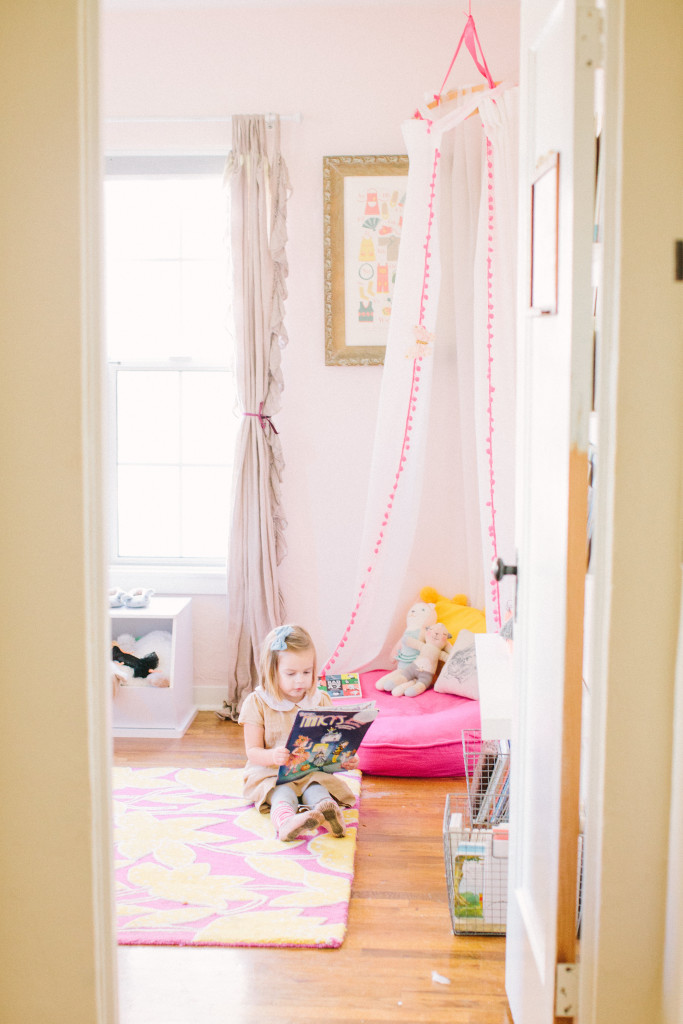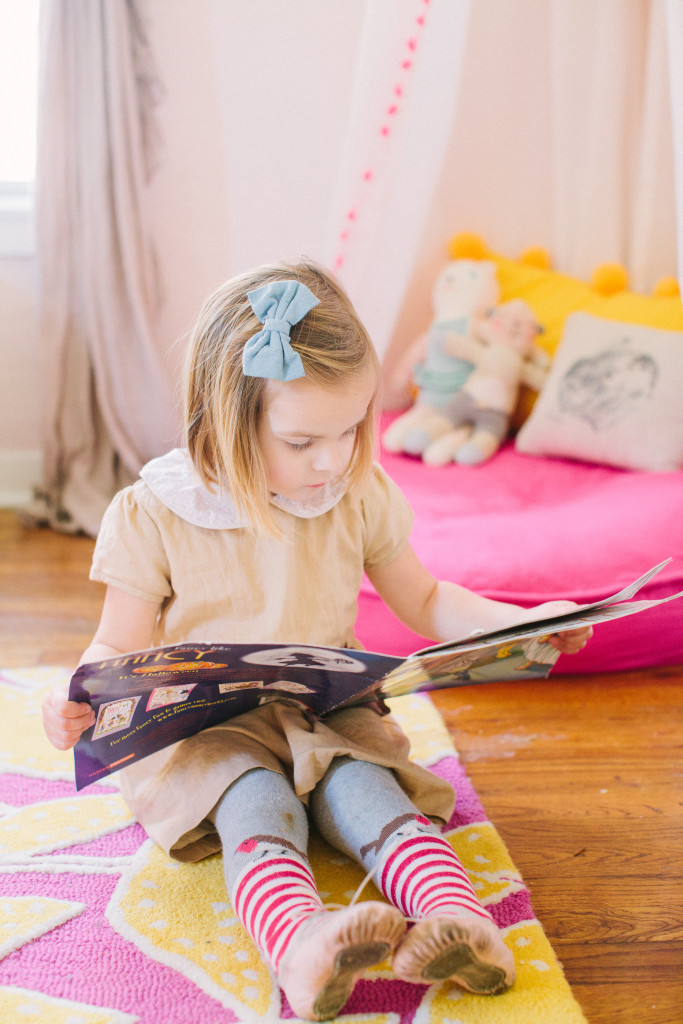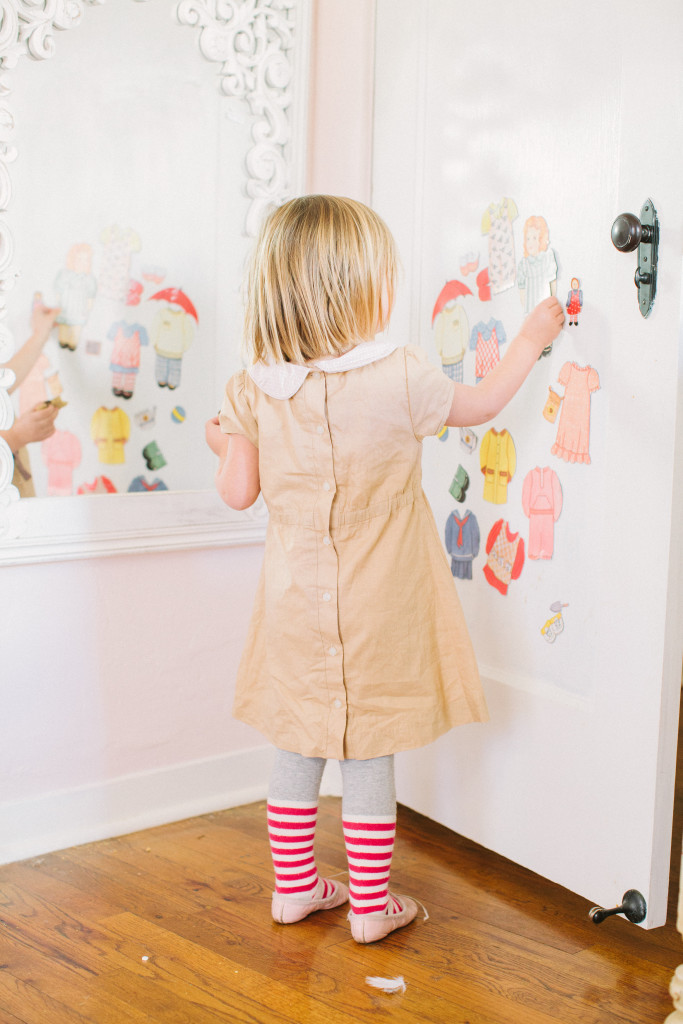 When I found out my second born was going to be a son we were only a few months away from breaking ground on our master bedroom addition.  So, when Tate came home from the hospital we were all sharing his room.  Everything in there was a slow process.  I knew I wanted it to look masculine but also playful and still say "baby" without being too delicate.  So I went with soft blues but added bold black accents for some weight.  I took a much more casual approach to items in his bedroom and let them develop over the course of his first year of life and in turn his room seems much more "his" than Eloise's first room did.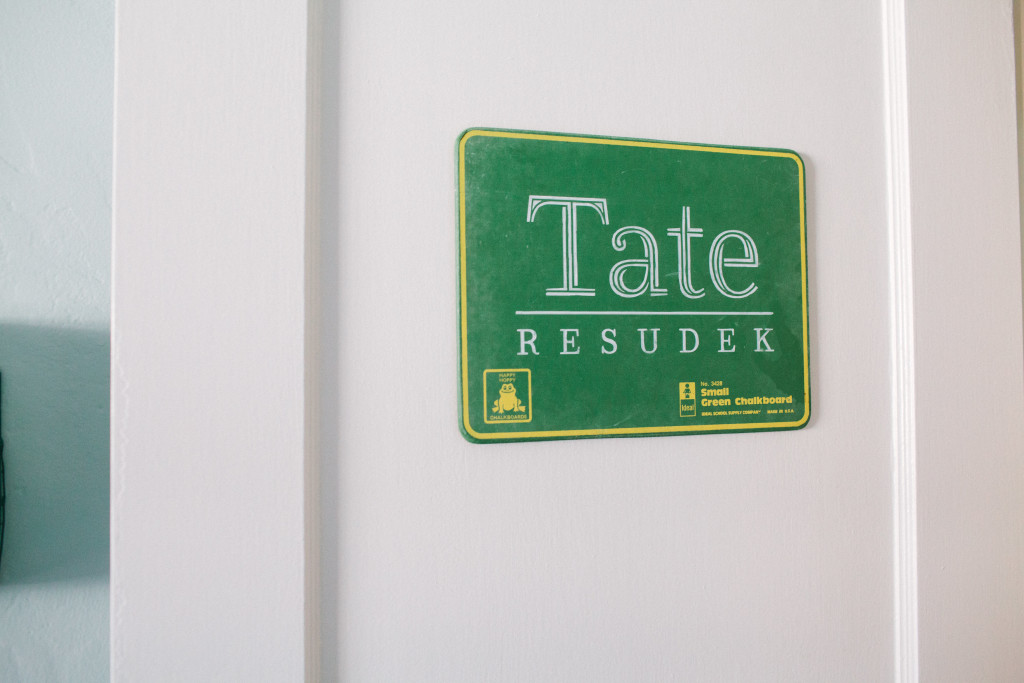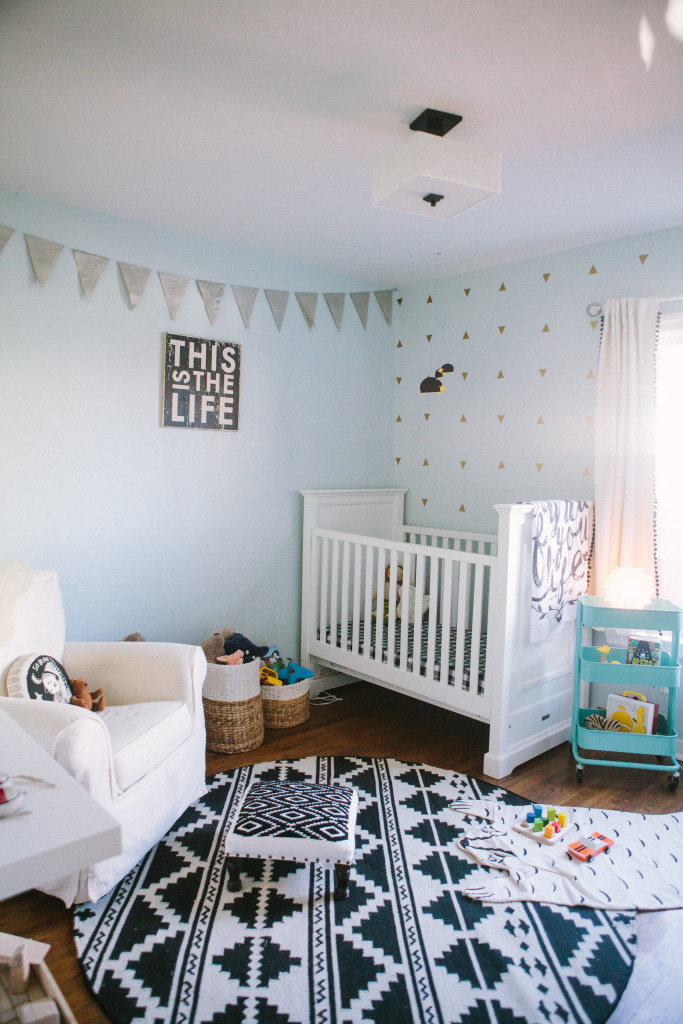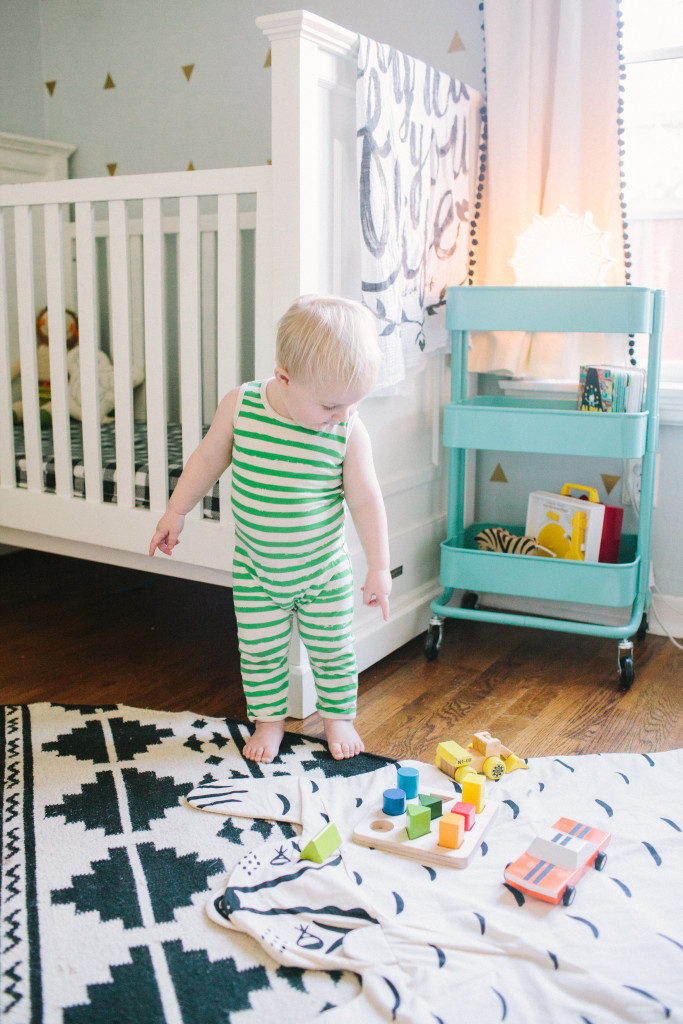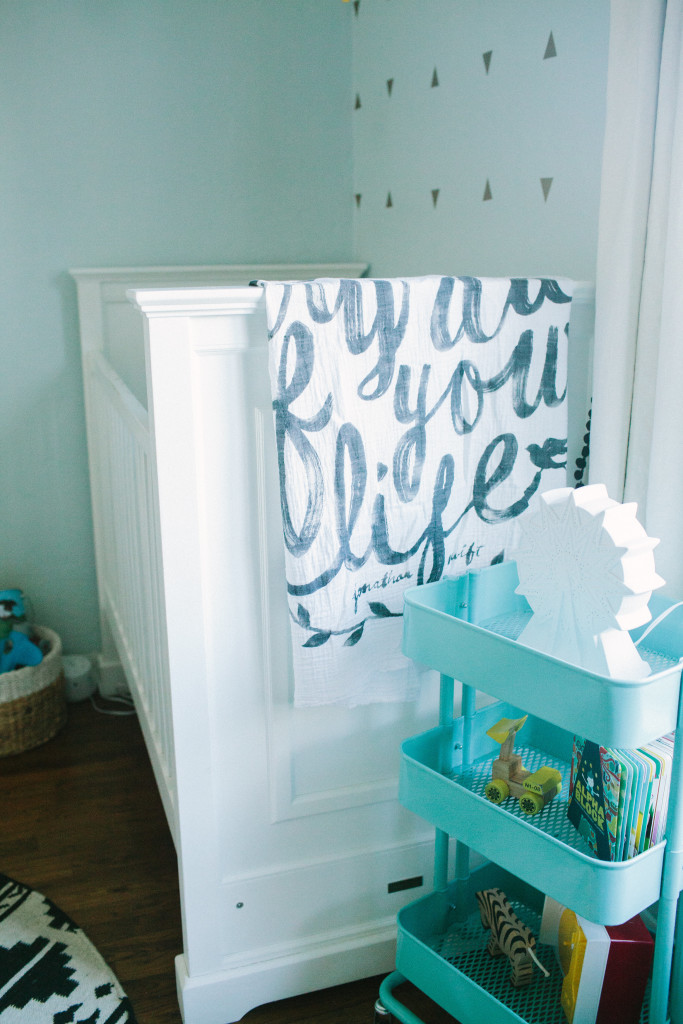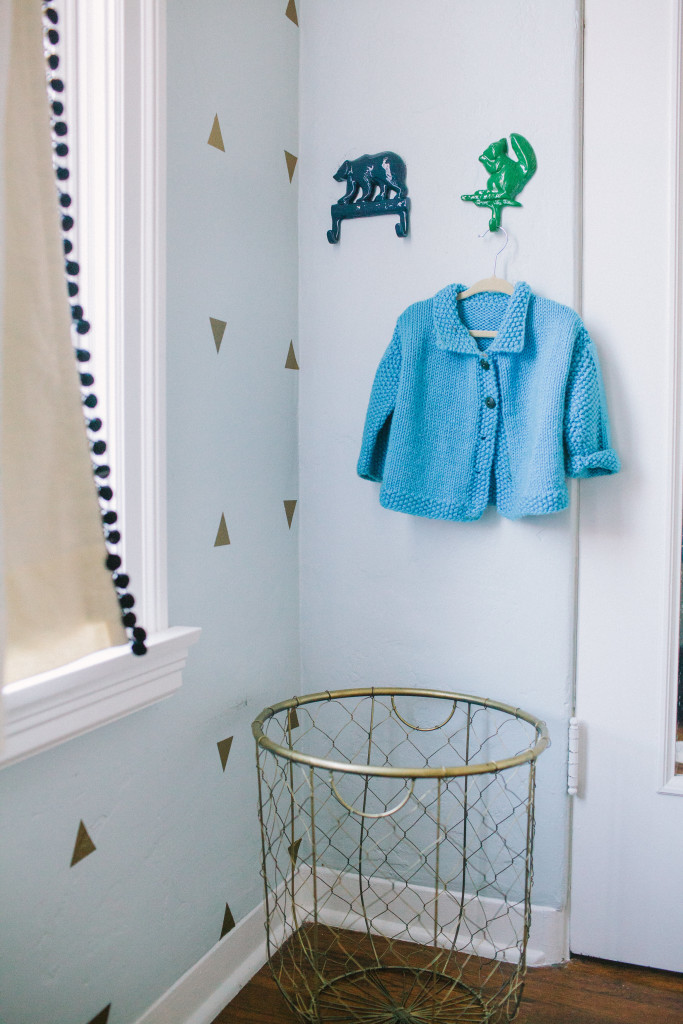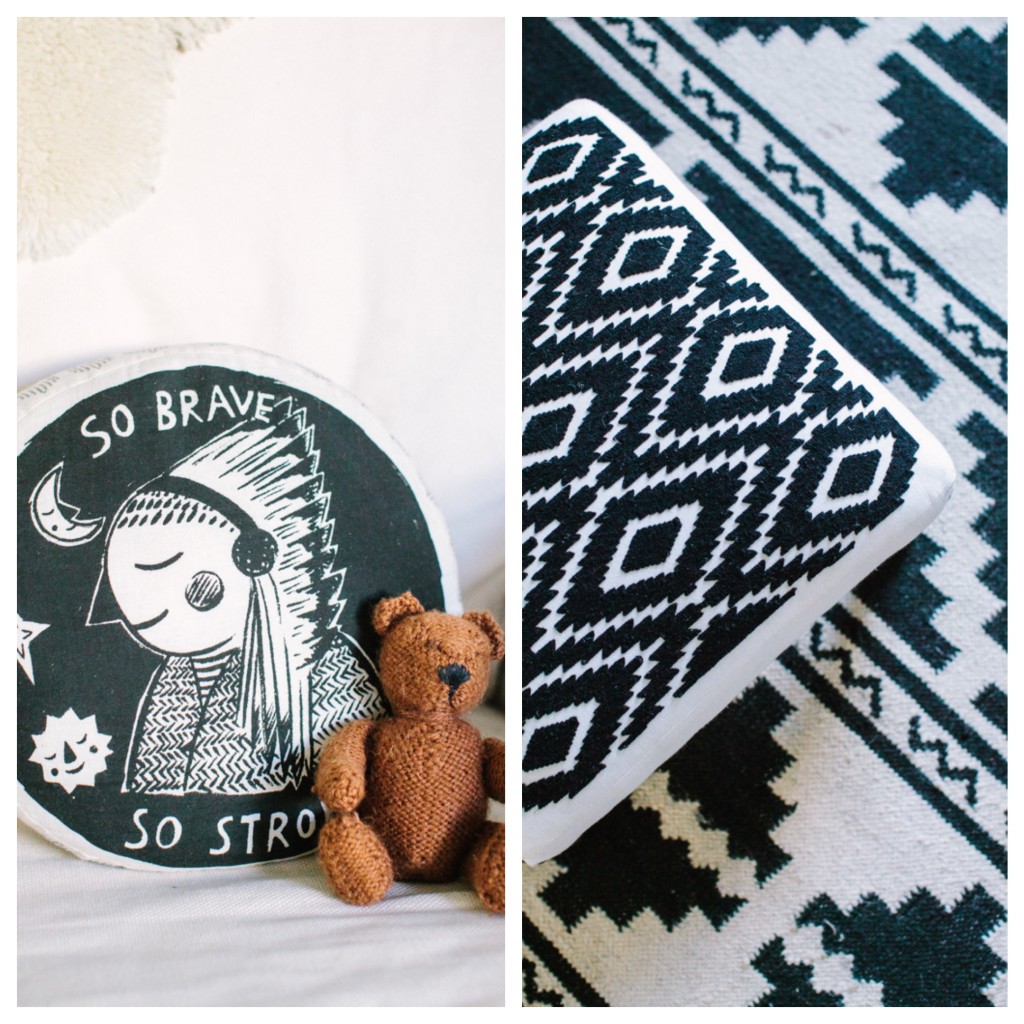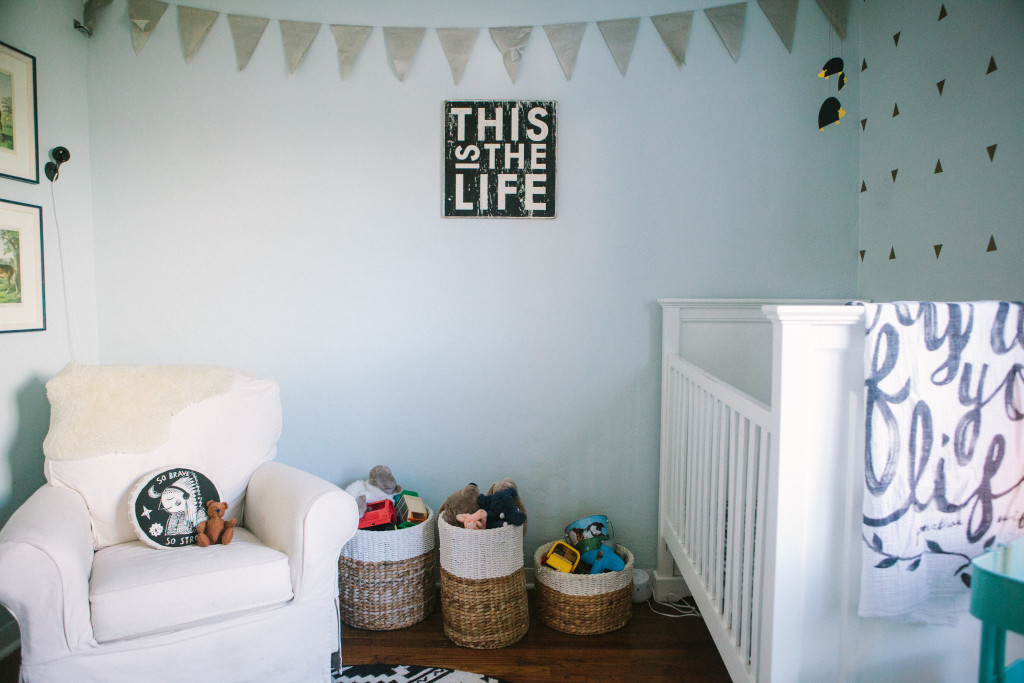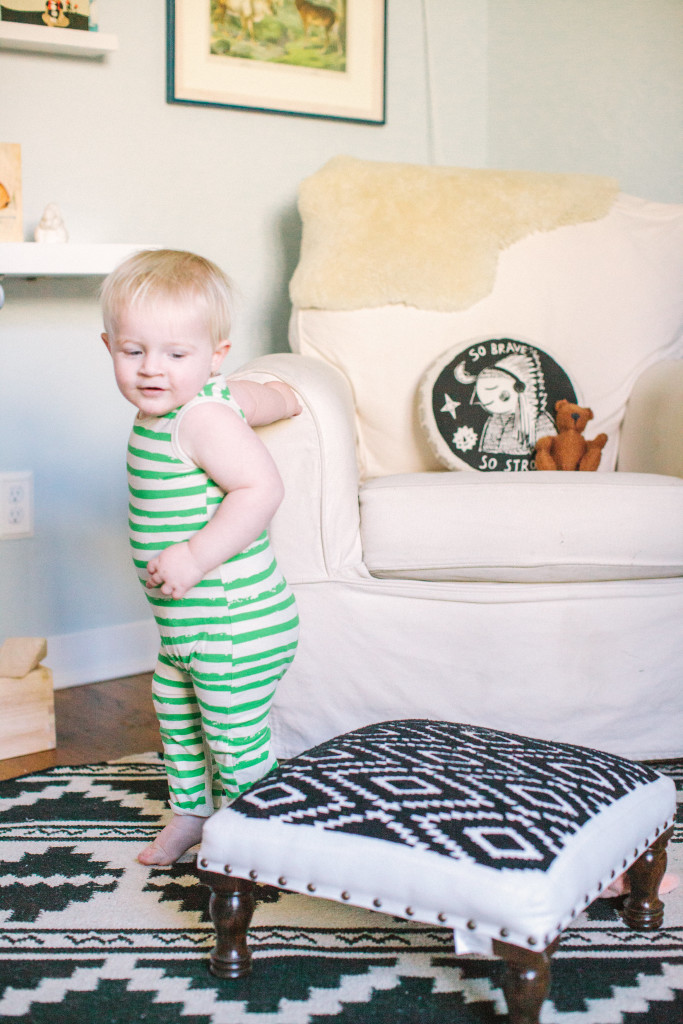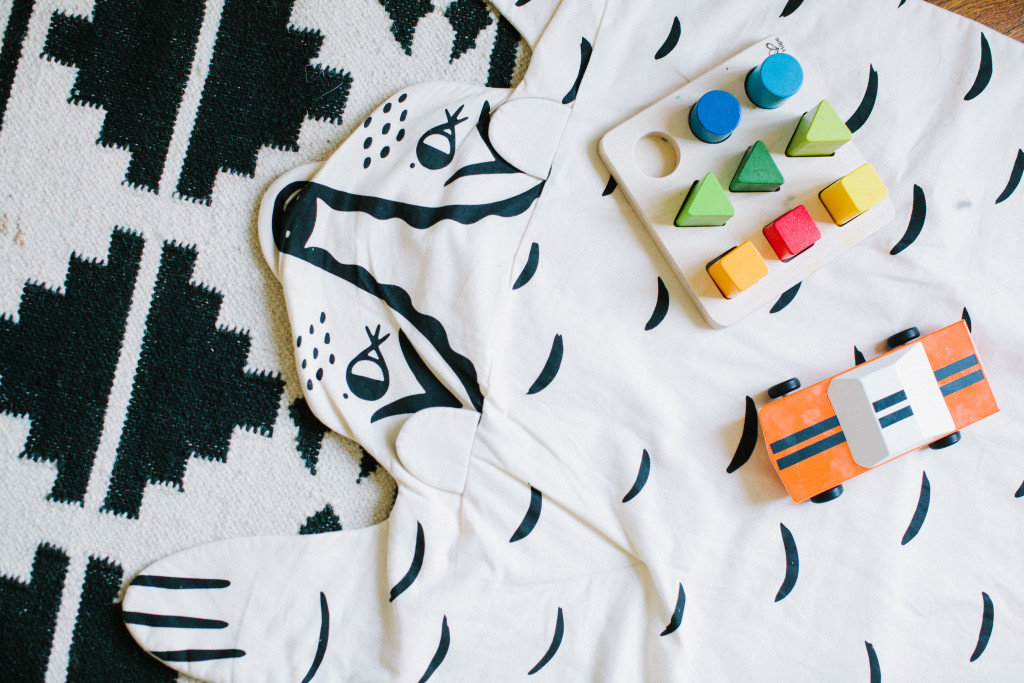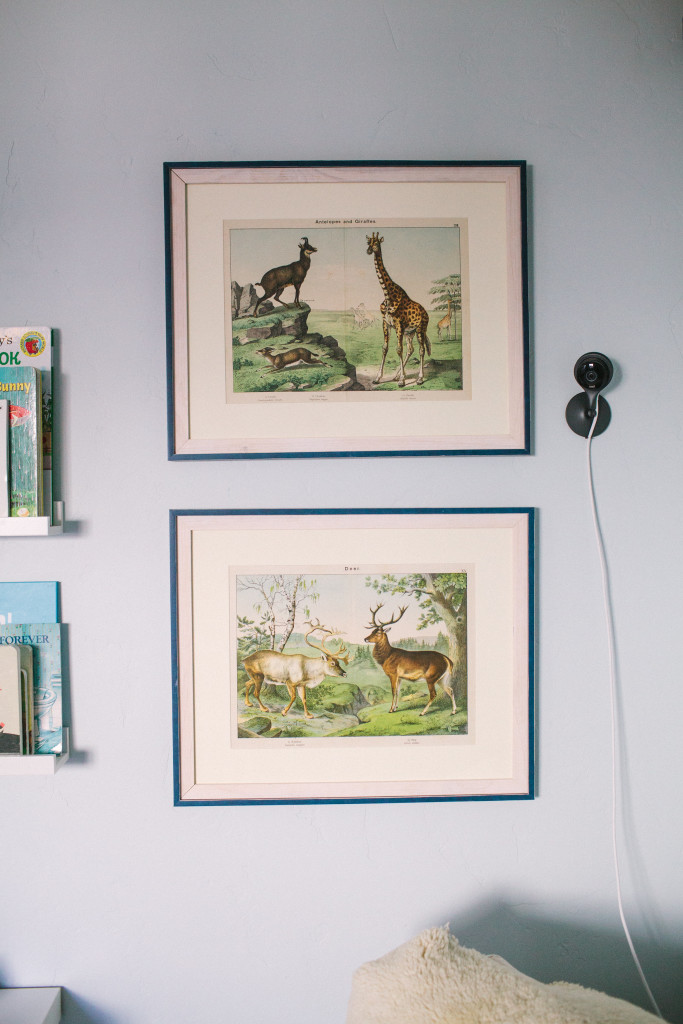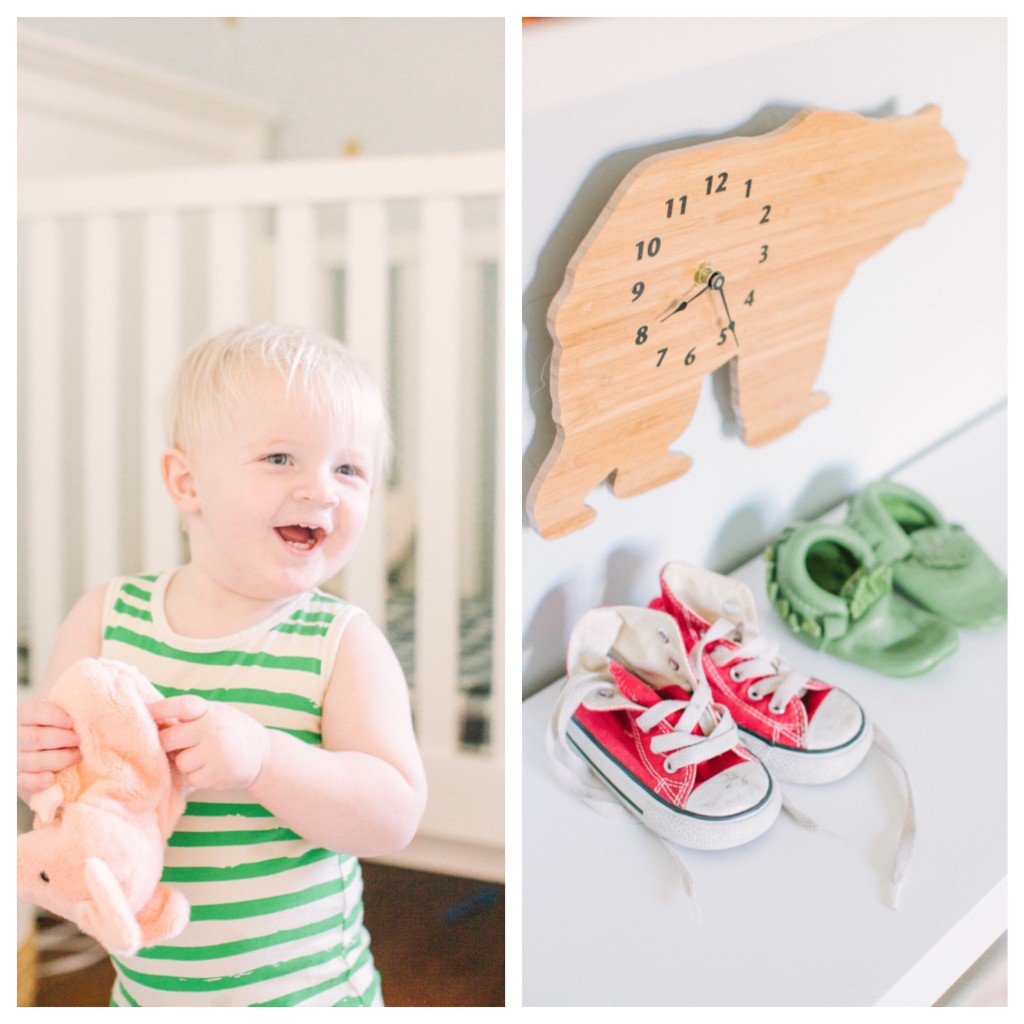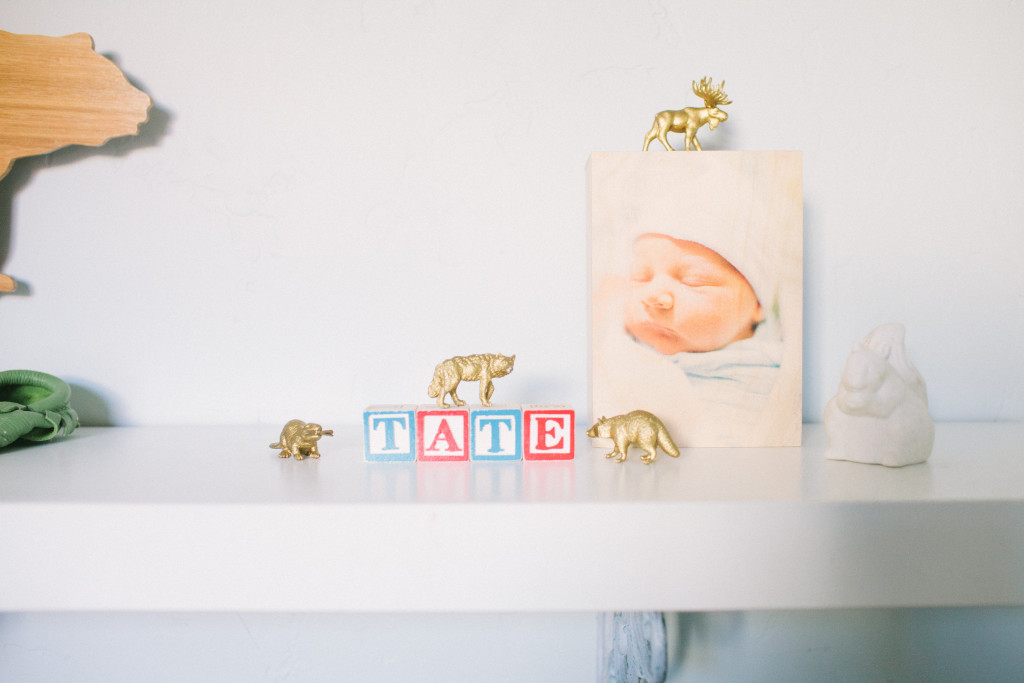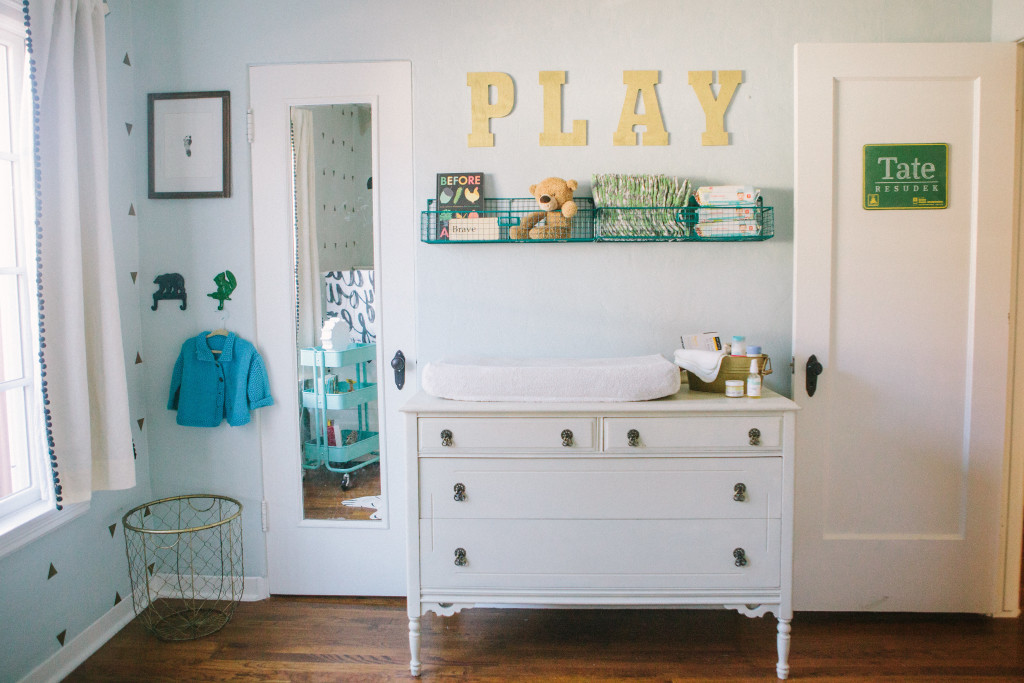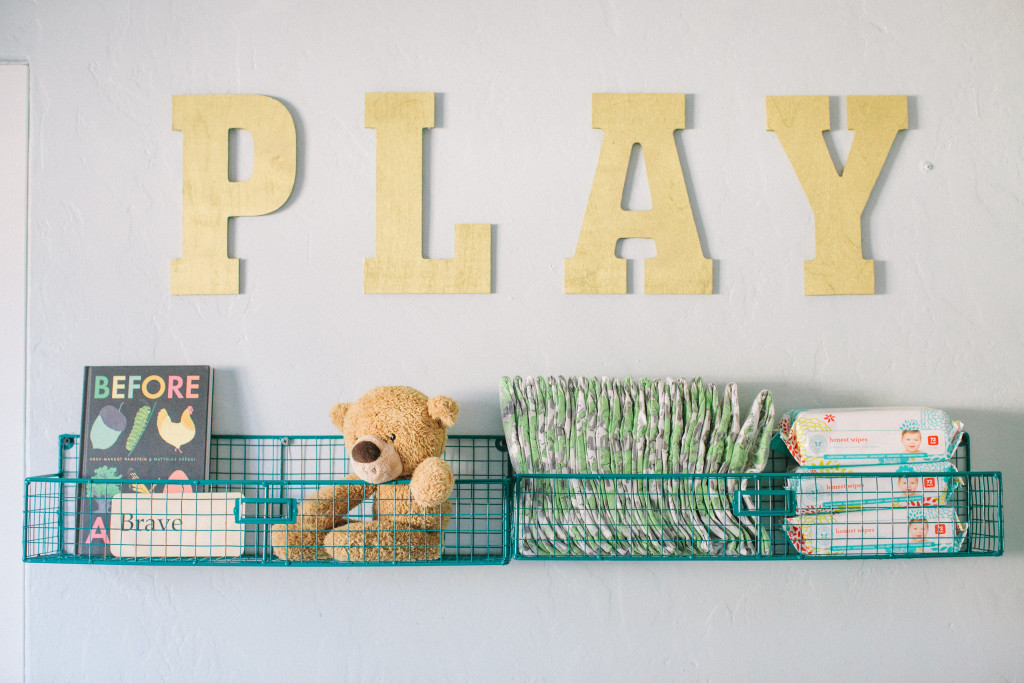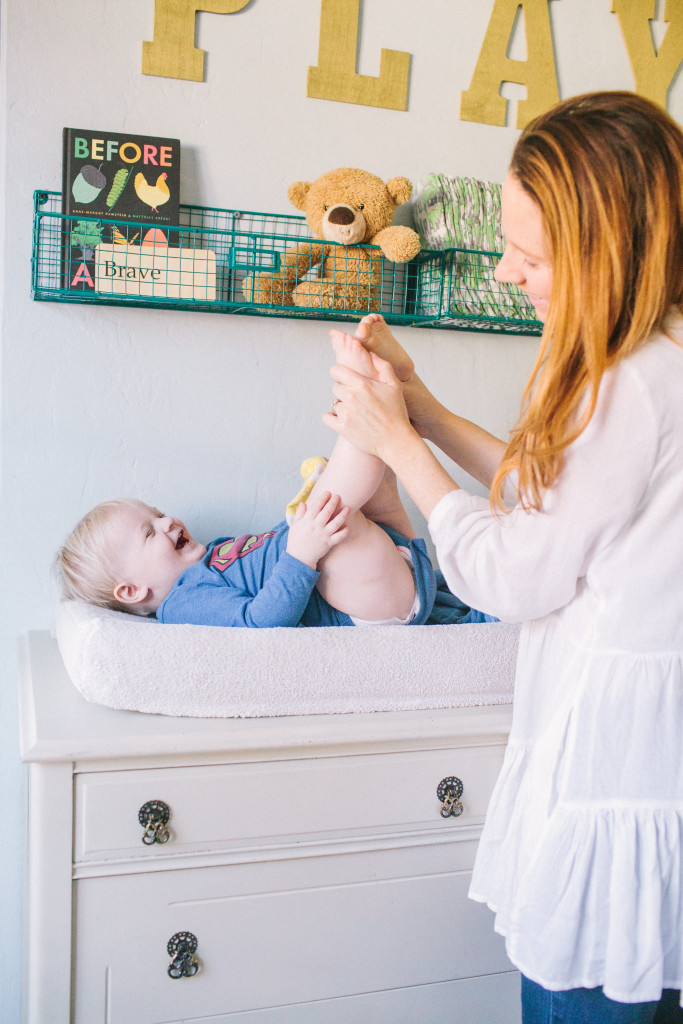 How do you make a child's room stylish yet functional?
Containment is key – Lots of toy storage!  Let's face it, not all kids toys are photogenic or decor worthy so we're lucky that both of the kids rooms have large walk in closets to tuck away much of their clutter but making sure there is a place for everything helps.  Kids have a way of creating a disaster zone the moment they step through the door so tidying up goes a lot faster when you can throw things into bins.
Reading is a huge past time in our home and I knew I wanted a way to stylishly showcase their book collections and I do love how both of their rooms have bookshelves doubling as wall art.  I think finding ways to use your child's own belongings and art to give their room a more lived in yet styled vibe is a good way to ensure that they grow with their space.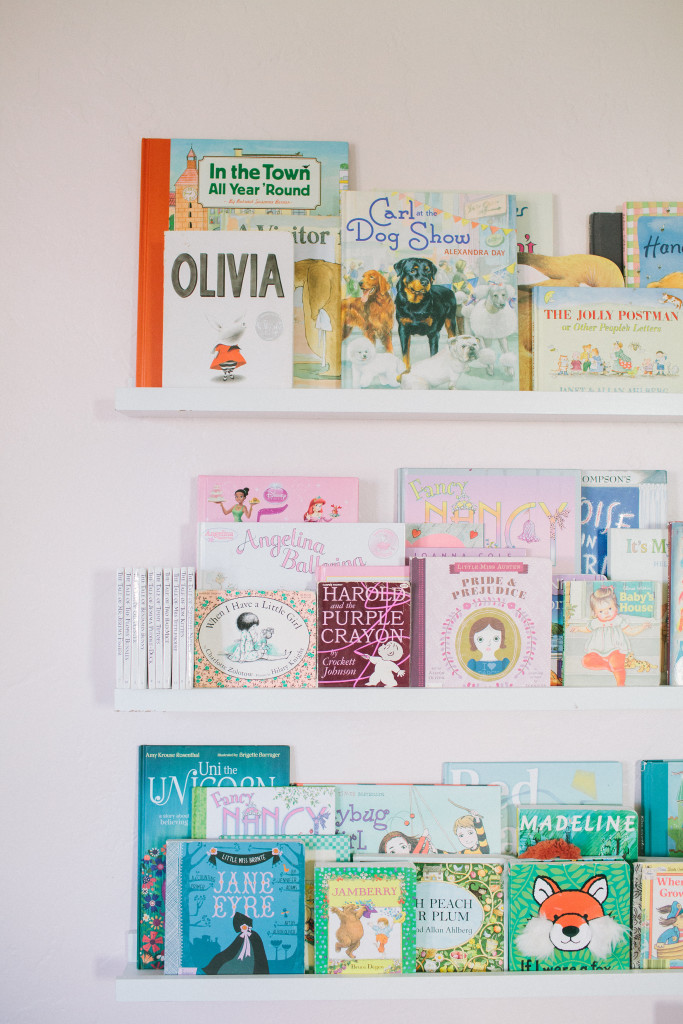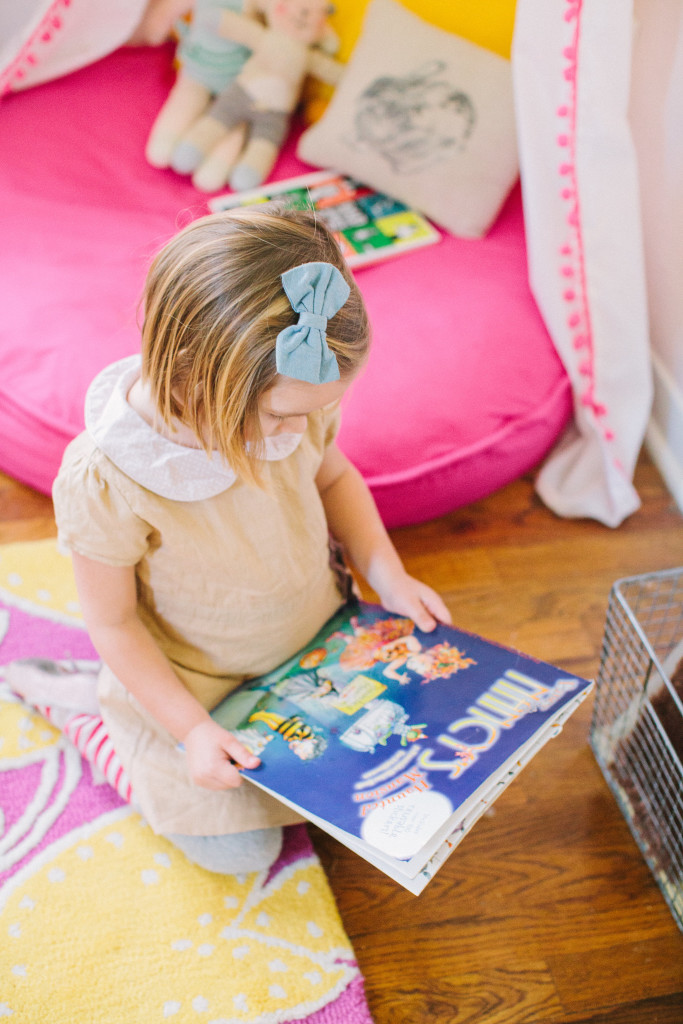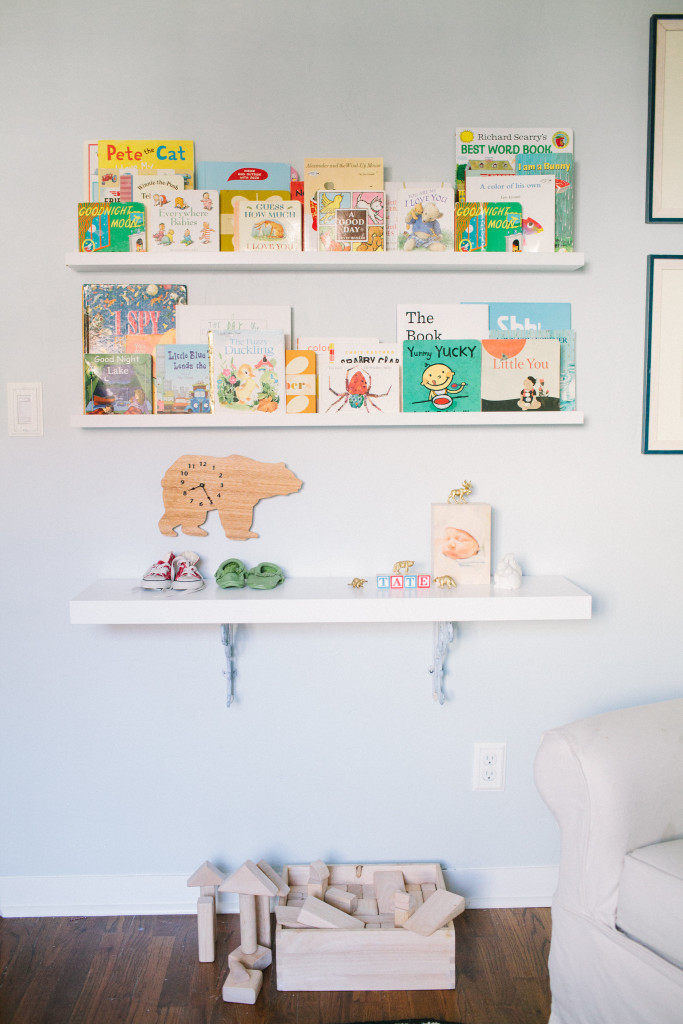 As humans we have very little space on this earth that we can call our own and I want them to feel as if their room is their haven.
What is your favorite thing to do with your family at home?
Our backyard gets the most amazing golden hour light.  After the kids wake up from their naps you can usually find us outside – the little ones running around naked (not being poetic here – this is the truth) and me puttering in my small garden areas.
What are the greatest difficulties being a working mom and the greatest rewards?
Oh boy! Can I write a novel?
The flexibility of being my own boss is the absolute greatest gift I could have given my children. I used to think I could be a stay at home mom 100% of the time but I know for sure that I have an entrepreneurial spirit and that without using my business brain I start to lose my mind a bit. The balance is a constant struggle though- I give almost all of my time either to my business or my children and it can be hard to find time for other things- like my marriage or myself. Business stuff takes a little longer than it used to- deadlines are harder to meet and my availability is difficult to manage. It's impossible to complain for long about it though because the truth is, I get to see my children all day everyday if I want to.  I can pop in and eat a sandwich with them and cuddle them to sleep at nap time if they are having a rough time.  I can pick my daughter up form school and take her out to lunch or to the park when the weather is nice.  If I want a day off, I schedule one.  As hard and overwhelming as it gets to manage it all some days – it's a wonderful life.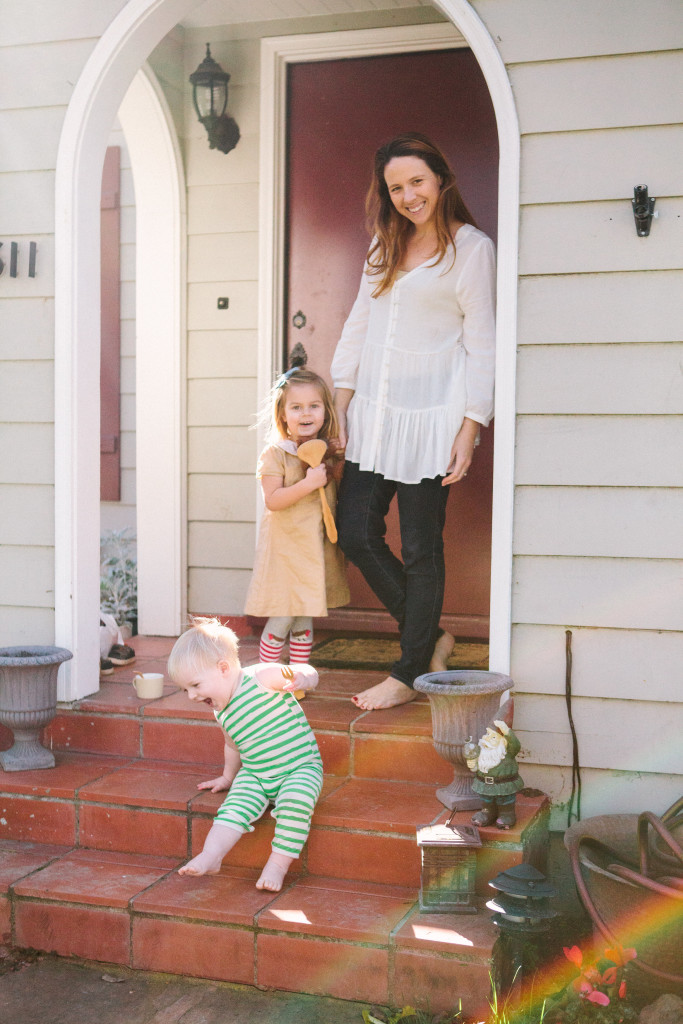 It does sound like a wonderful life Meg!  We loved getting to know you and your family a bit more and taking a visit inside your home, thank you for sharing with us!!
xx
Jacquelyn