Hi, Blog Buddies!  I'm back at it, and here to talk about finding cute looks for all the fun occasions leading up to the Big Day.
I am right in the midst of all the pre-celebrations, and have been scouring my favorite online shopping sites for the perfect looks.  The main events to consider are the Bachelorette Party, Bridal Showers, and the Rehearsal Dinner.
As you may have seen on
Ruffled
, or
here on the Beijos Blog
, my lovely sister and mama threw me the most gorgeous rosé themed shower last fall at our family home in San Jose.  It was so nice to celebrate with family and friends in my home town.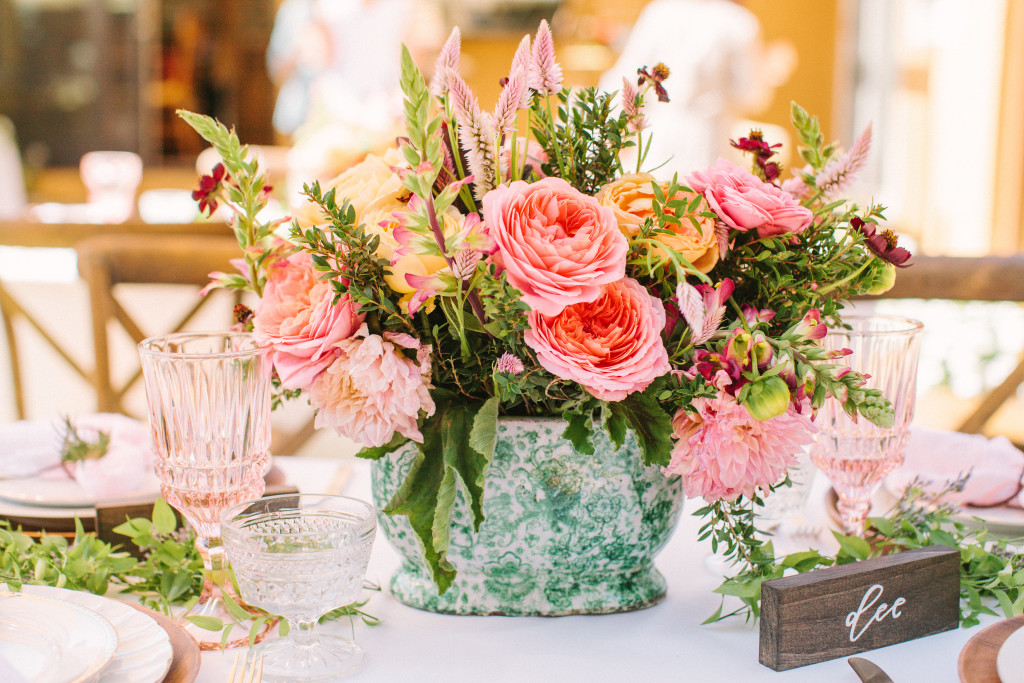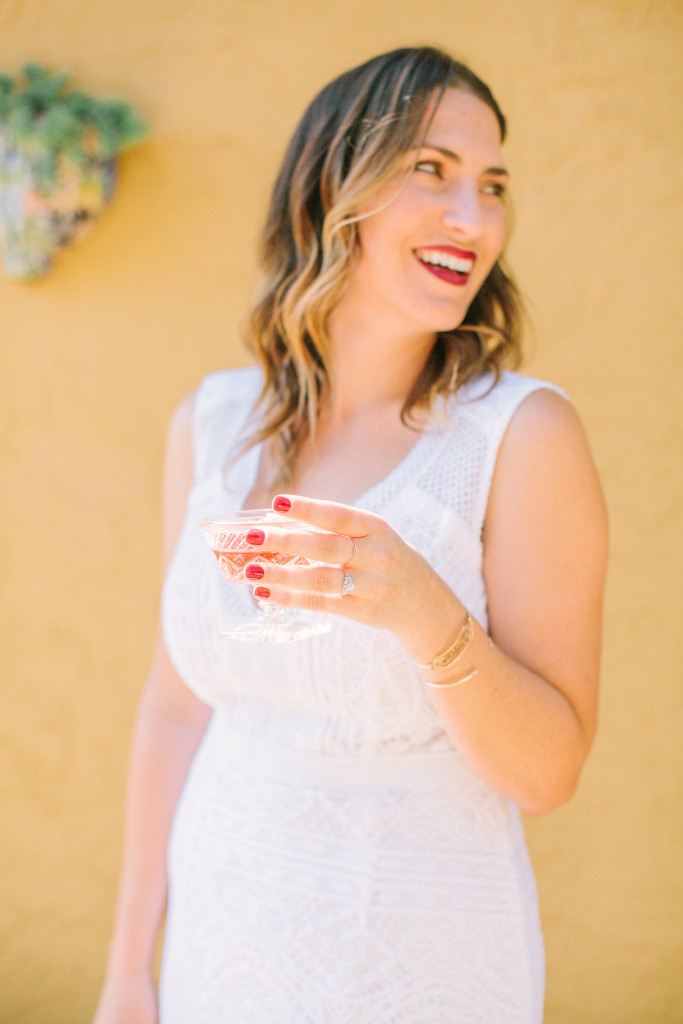 The shower was held outdoors, and the details were flowery, feminine, and elegant.  I wanted a dress to go with that vibe, and found a Nanette Lepore dress at Anthropologie which was the perfect fit.  The lace detail is soooooo pretty and it fit like a glove.   From what I can tell from a quick Google search, this dress is no longer available, but I found a similar one on the Nanette Lepore website you can find at the bottom of this post.
 I was lucky to have my Bachelorette Party in beautiful Austin, Texas last October.  The weather was perfect, and the city offered everything I ever wanted and more for my bachelorette bash – great food, music, shopping, fun on the lake… I can't recommend it enough!  For the Bachelorette, I wanted my looks to be fun and flirty.  I was immediately drawn to this shift dress from Lovers + Friends x REVOLVE (Revolve and Shopbop are my favorite sites; I rarely buy things from an actual store.  Who has the time?!!).  I loved the texture and the color (it's slightly more pink in person), but what really sold me was the super fun hem detail.  This dress was so comfortable and I got a ton of compliments.  I can't wait to wear it again!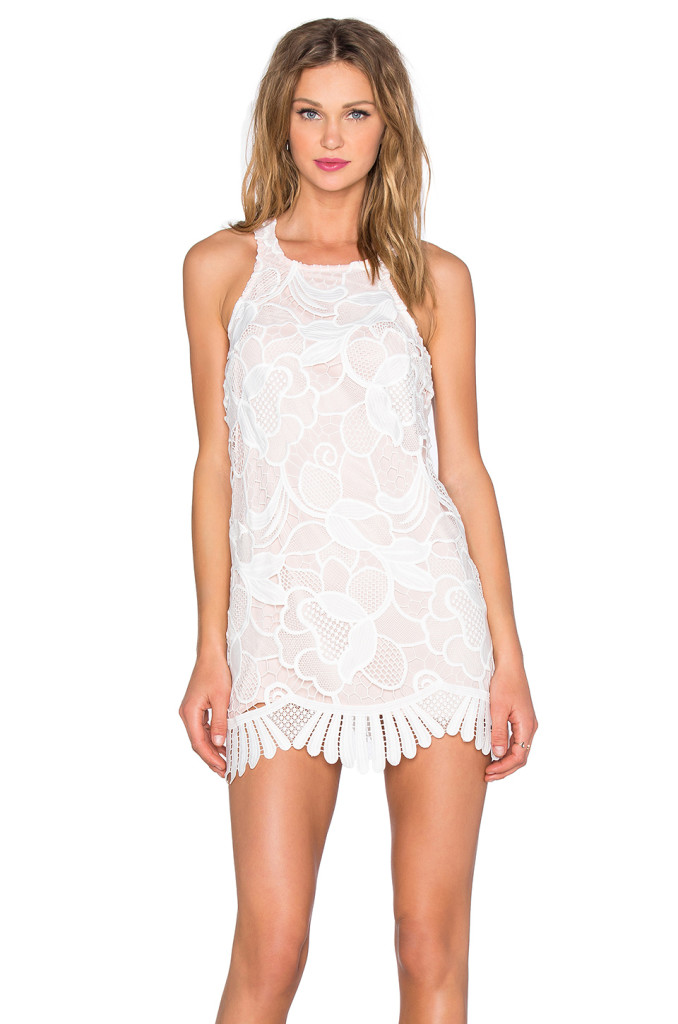 My second shower, which you may have seen as sneak peek of if you follow me on social, was recently thrown by my beautiful bridesmaids and MOH.  The inspiration was Southern California, and it was seriously the cutest shower I have ever seen!  I was completely blown away by what my girls pulled off.  I can't wait for you all to see it!!
Once I received my invite in the mail, and had a better idea of what the theme was, I set out to find a look that would compliment it. I looked to my old stand by, Revolve, and found this super cute dress, again from Lovers + Friends.  I was drawn to this dress because it was a bit boho, and different from anything I had worn for previous events.  Even better news, it was on sale!!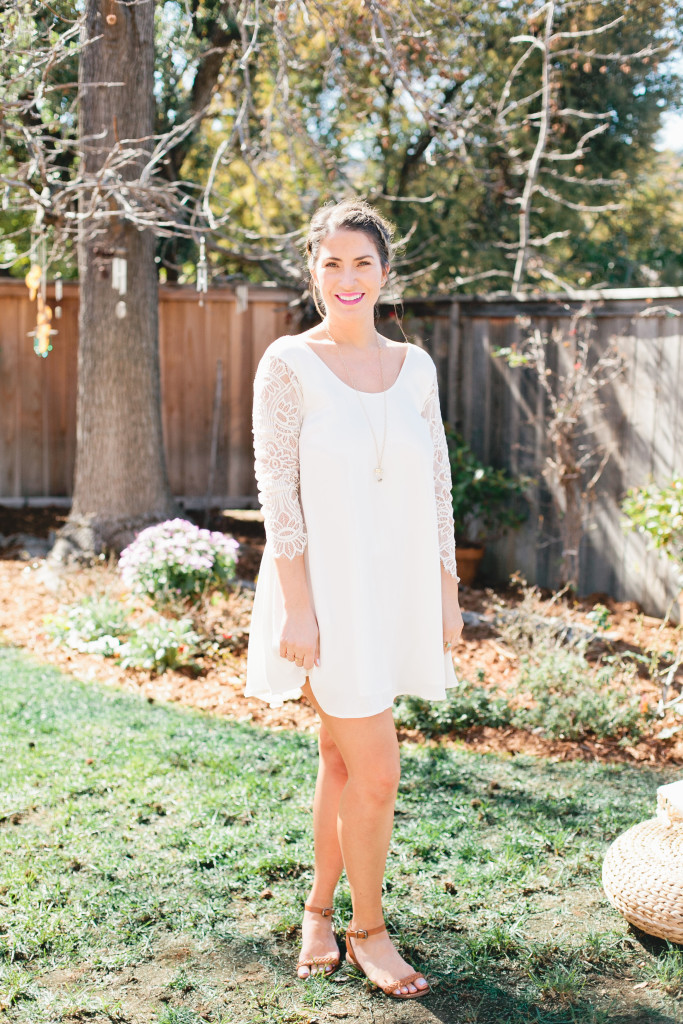 For my next shower at the end of this month (Yes, I am having 3 showers. What can I say, I'm a lucky gal!), I'm planning on recycling a dress that I wore in Austin and absolutely love.   d.RA isn't a line I was familiar with, but I stumbled upon it while looking for cute white dresses. After finding such a great dress at such a reasonable price, I'll be looking to them again in the future.   It was the neckline that initially drew me to this dress.  I consider my dainty shoulders one of my best physical features, and keep an eye out for outfits that highlight that party of my body.  This dress is casual, yet cute, and totally comfortable.  It's definitely one that I'll be wearing again and again.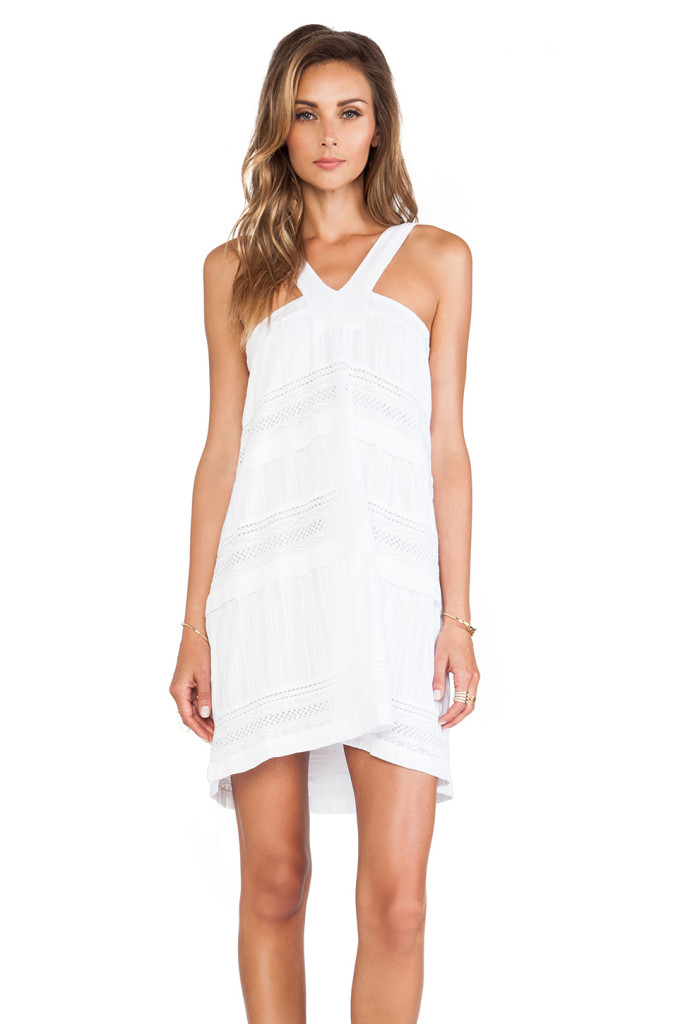 That leaves us with the final event leading up to the wedding – the Rehearsal Dinner.  I've got to admit, I am a bit stumped here.  I am currently on the hunt for the perfect look!
I've considered everything from lace fit and flare dresses, to slinky maxi dresses, to tailored jump suits.  I'm not married (pun intended) to wearing white, so I am currently looking at floral patterns. The one thing I do know, is that I want to wear something flattering, something fun, and something that differs from what I'll be wearing at the wedding.  Stay tuned to find out how it goes!
To shop all of Janna's looks, just use the links below!!