A few months ago I had the pleasure of visiting Joshua Tree and staying at The Harriet House. Joshua Tree has been a Beijos favorite since we visited there during this trip. It's not too far from us Southern California girls and there's just something magical about this sleepy desert town.
I started following The Harriet House on Instagram a while back, obsessing over how amazing their interior design skills were. Sarah, the owner, and I struck up a conversation and an Instagram friendship was born! Over the next few months I'll be sharing a few of the magical shoots we did at this special place. Today we are starting with a home tour!
Scroll through all of the beautiful photos by Megan Welker and read all about this gorgeous home and insider tips for travel to Joshua Tree! Also, if you are as in love with this place as I am, you can book a stay here!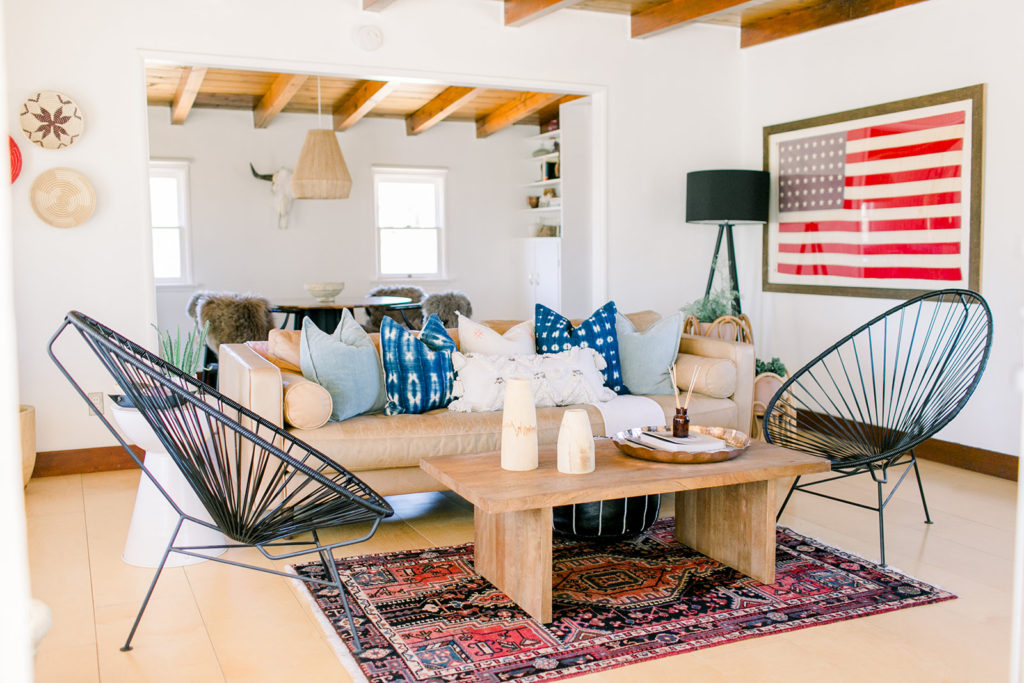 Tell us about you and your family…
I met Brennan the first weekend of college when I was a freshman and he was a senior. We've been married for 15 years and have four kiddos: Finn (10), Scarlett (8), Scout (6) and Marlowe (3) and just added a sheepadoodle puppy to the mix named Teddy. We live in Orange County, which is a 2 hour drive from Joshua Tree. Brennan and I love to adventure with our family (or just the two of us), listen to live music, cook and coach/cheer on our kids in their sports games.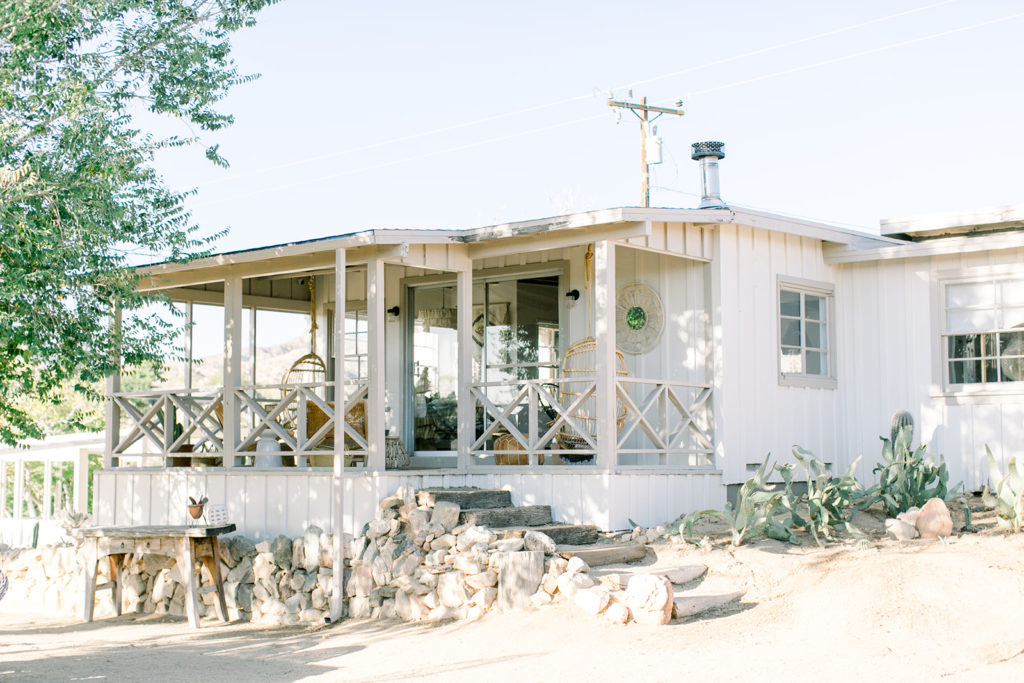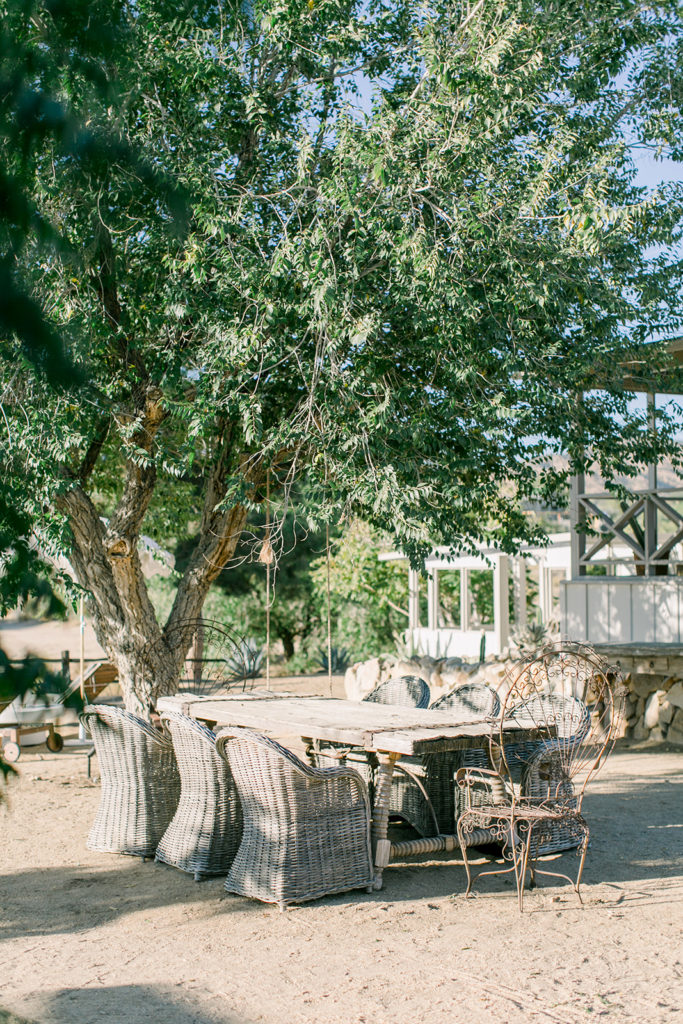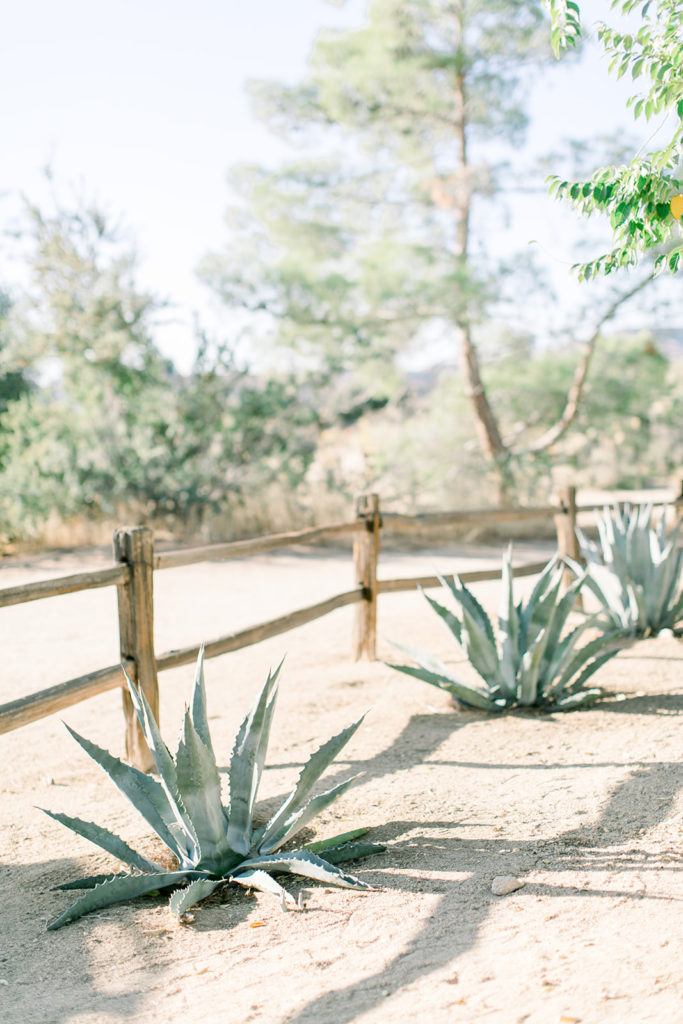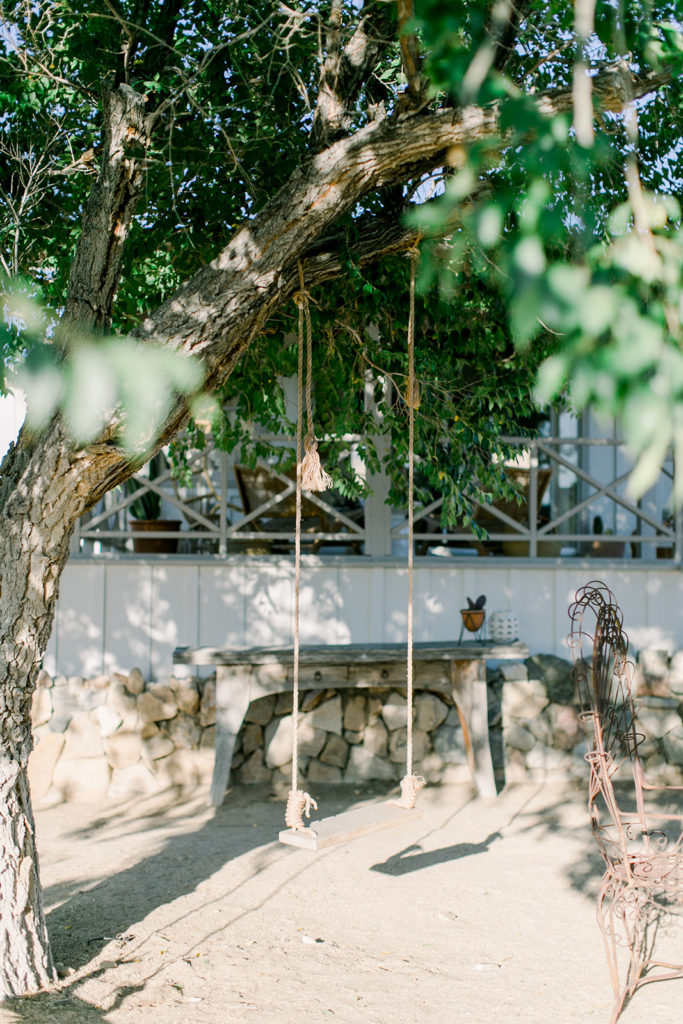 Why did you decide to purchase and renovate this home in Joshua Tree?
My husband and I had owned some property in Austin for a decade and had just sold it recently. Brennan wanted to buy something more local and get both of us involved in the project. It was very unexpected but has been the sweetest gift to both use our gifts alongside one another…
Brennan works on landscaping, lighting and technology additions while I do the decorating and property management. Joshua Tree gets 2.8 million visitors a year so it's been an easy spot to run an AirBnB with a steady stream of visitors. We also live on the same street as a wedding venue, Rimrock Ranch, which has provided us with frequent wedding guests in need of accommodations.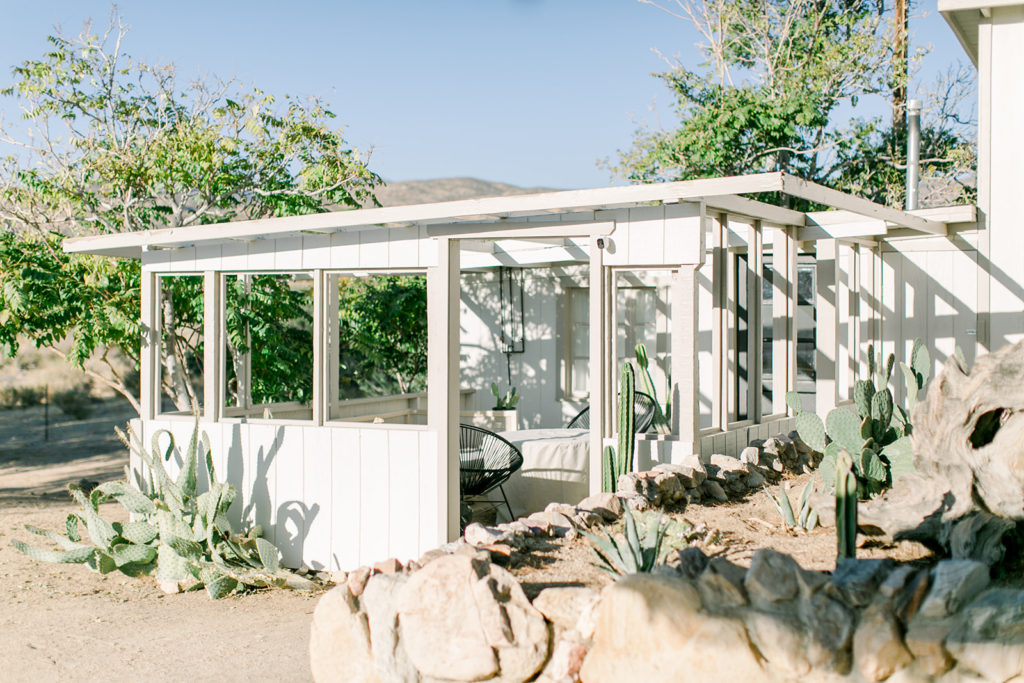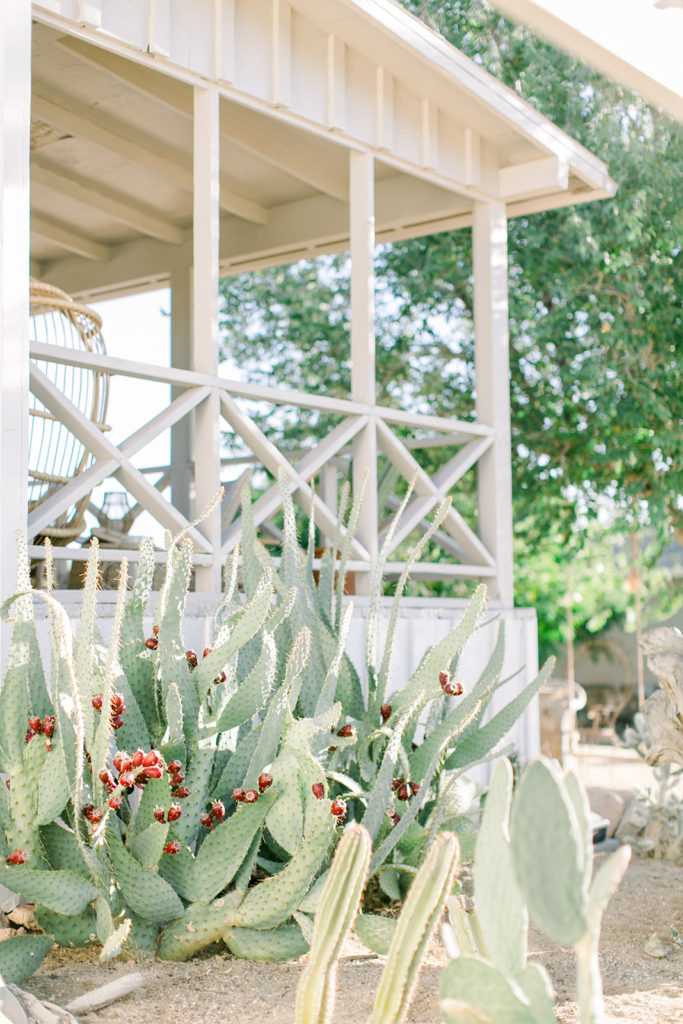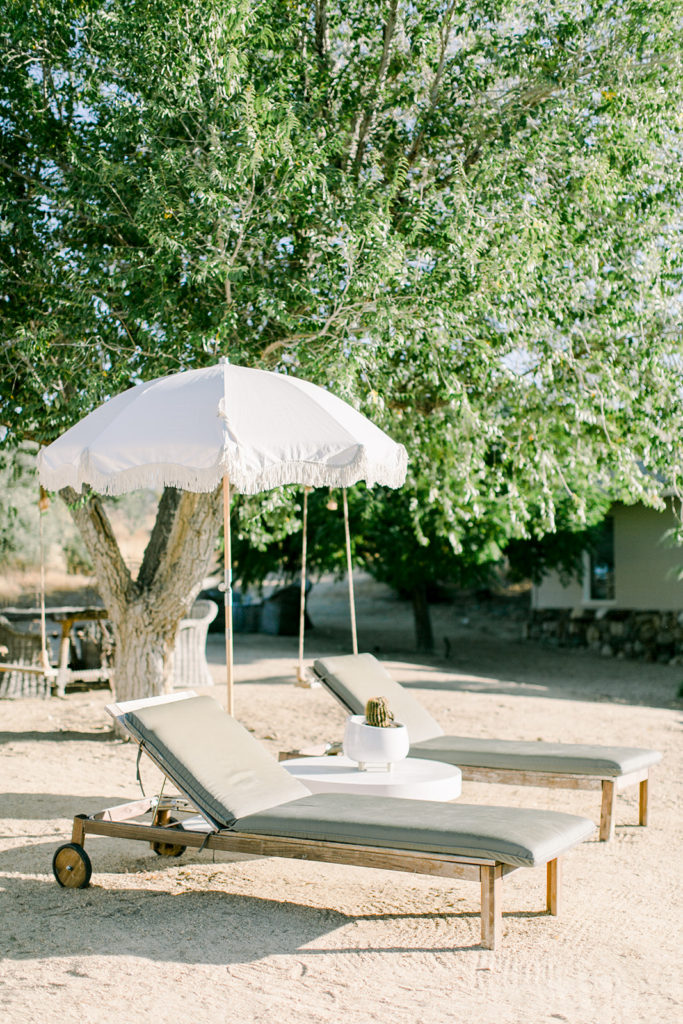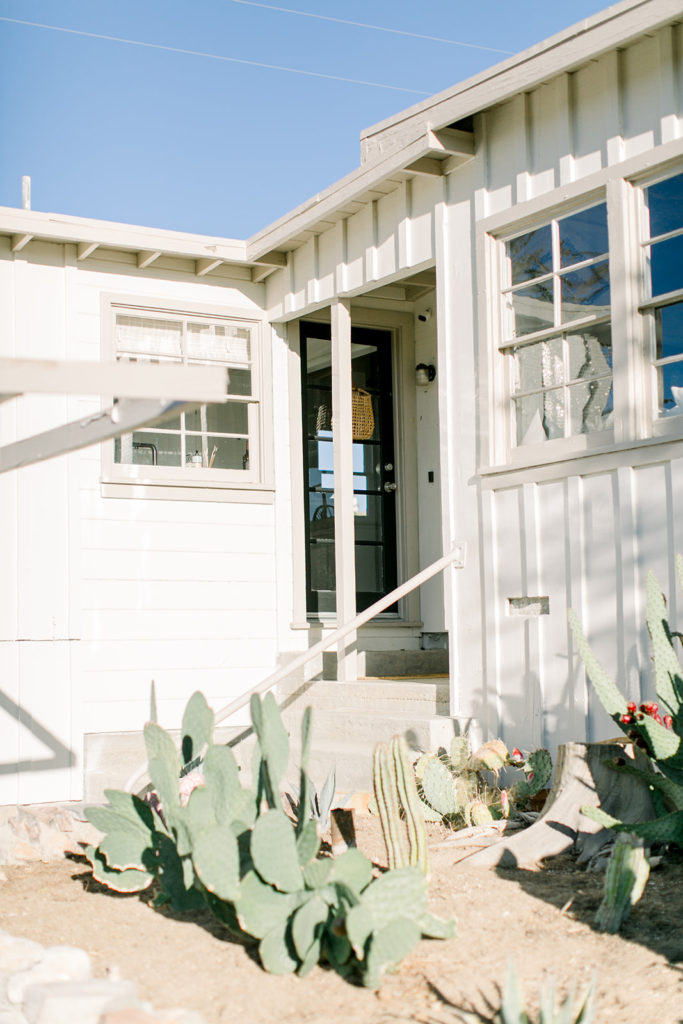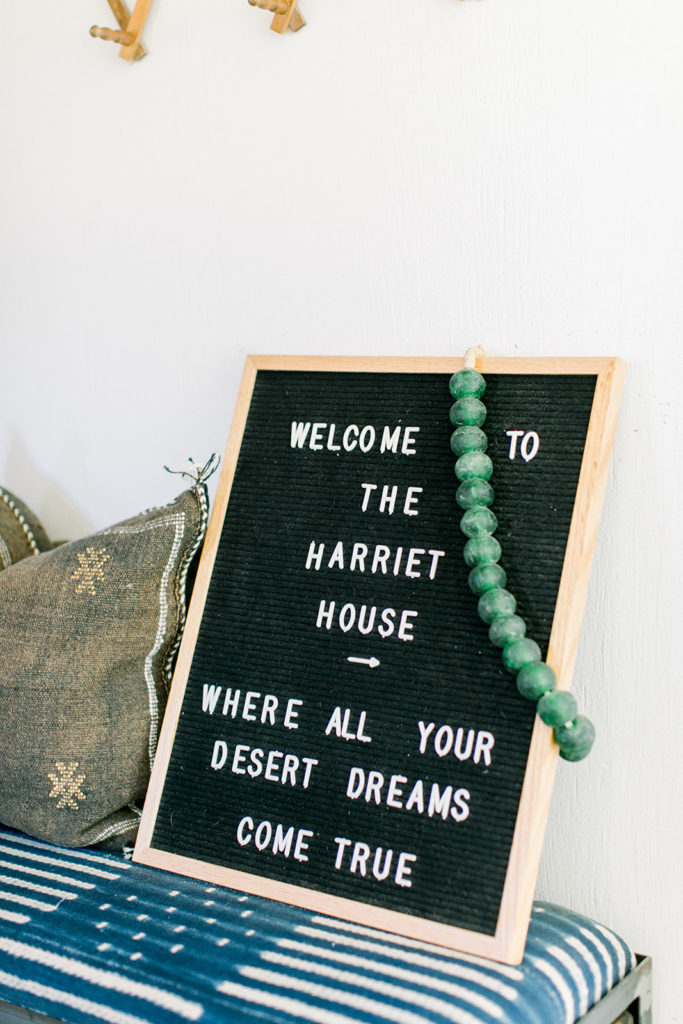 What is your favorite renovation you made to the home?
White paint and nice lighting is one of the easiest, cost-effective ways to transform a home! When we bought the house it was staged in a retro 70's style. The interior was a pale yellow and guest bedroom was bright orange. With the help of some white paint, we had the cabinets, shelves and walls modernized for the bohemian modern look we were aiming for.
Another favorite renovation was adding a deck and above ground jacuzzi to the property. It's the best place to observe the stunning stars and skies that Joshua Tree is known for!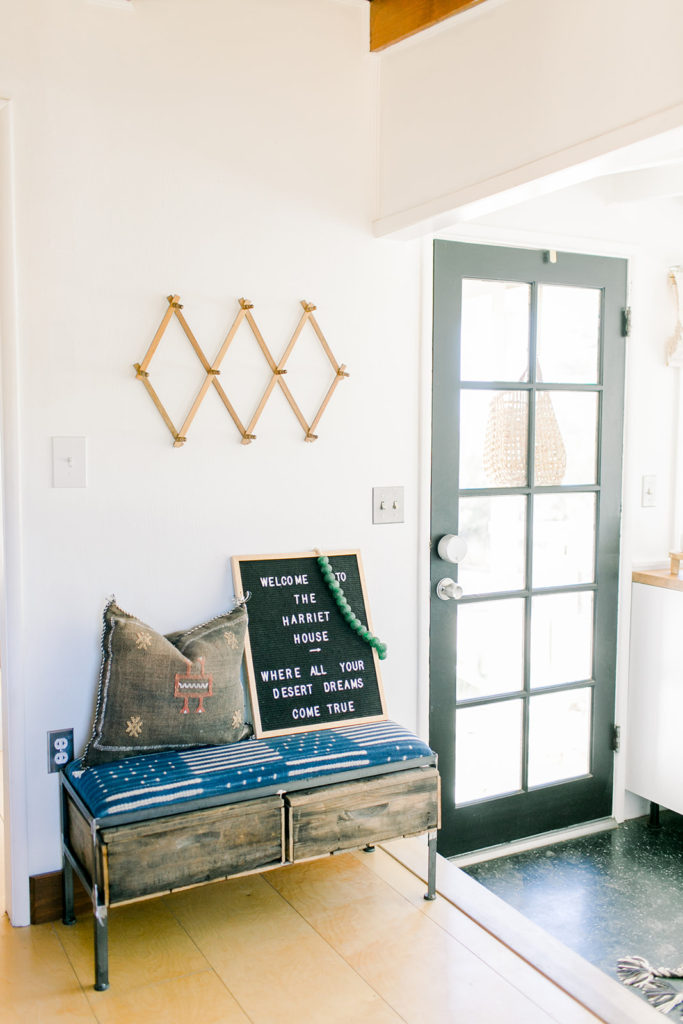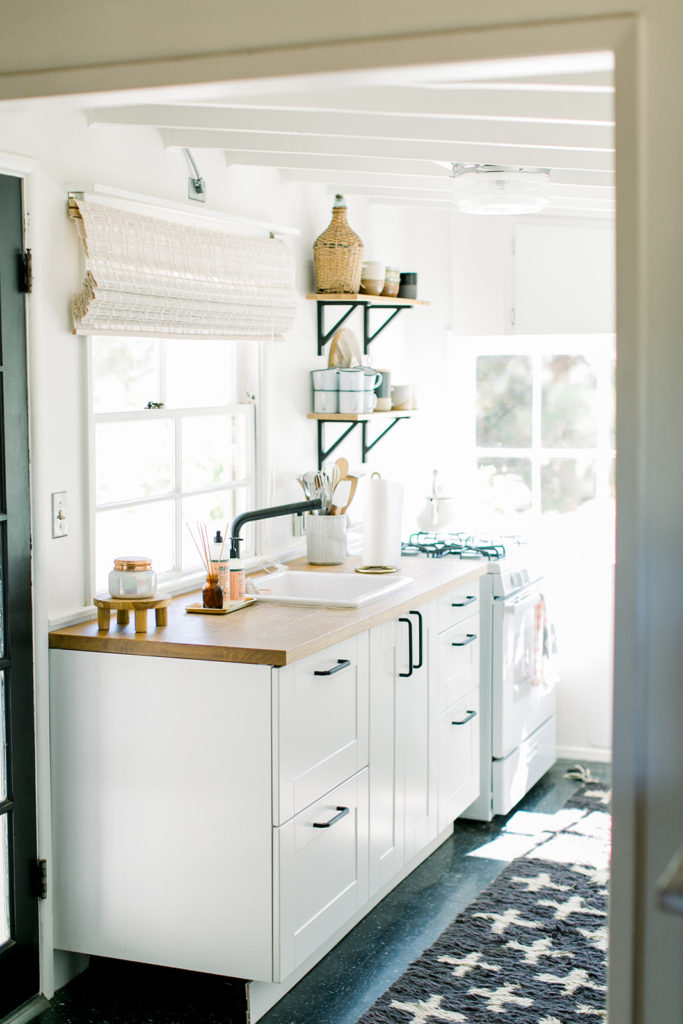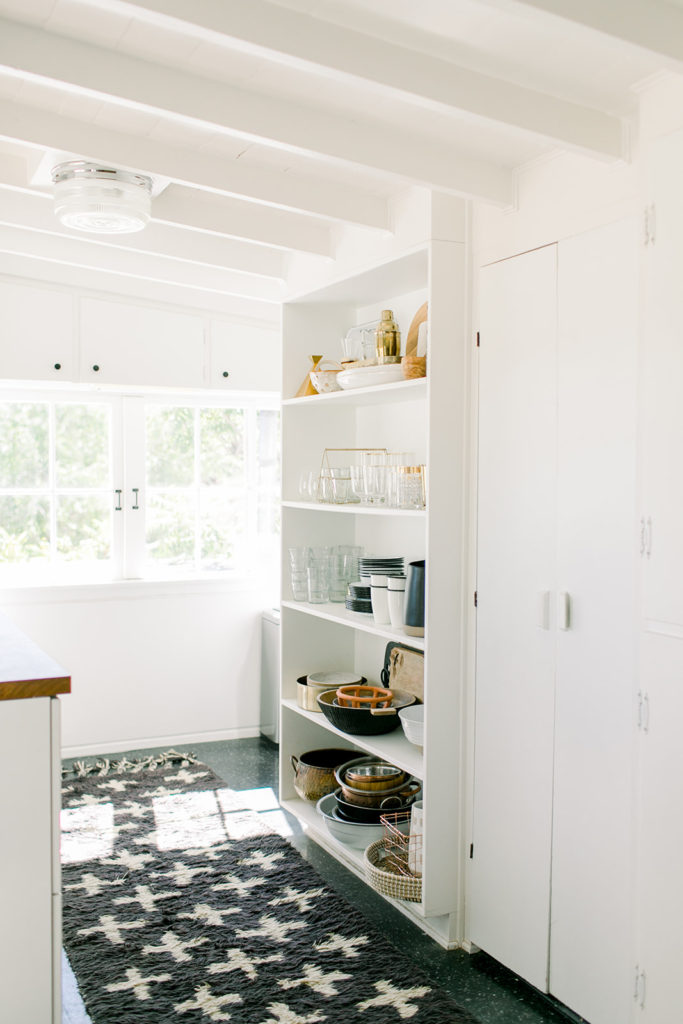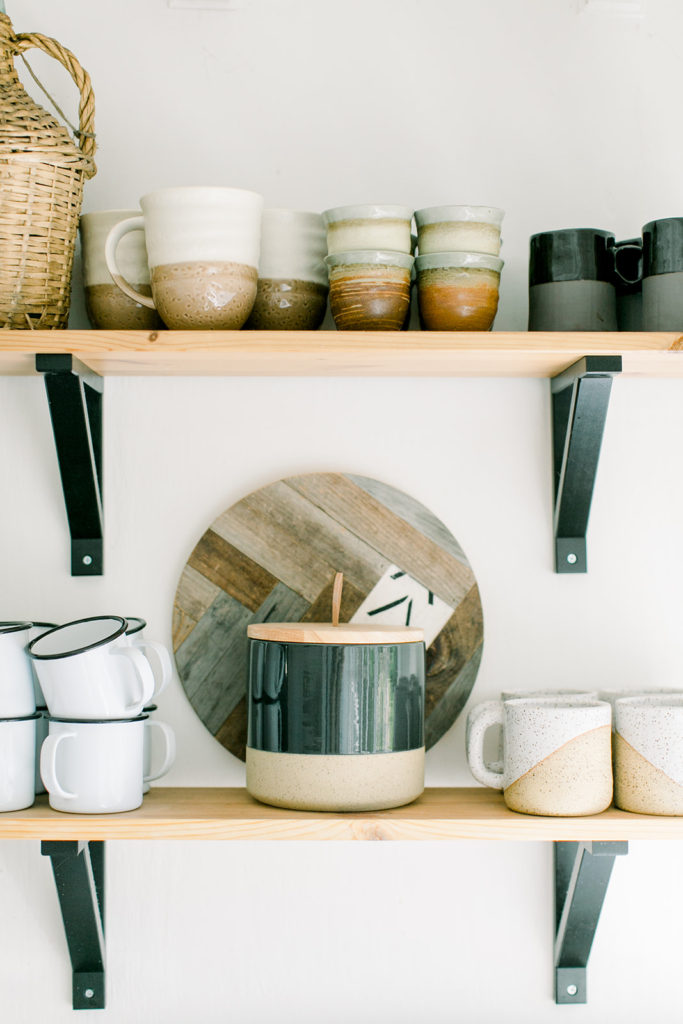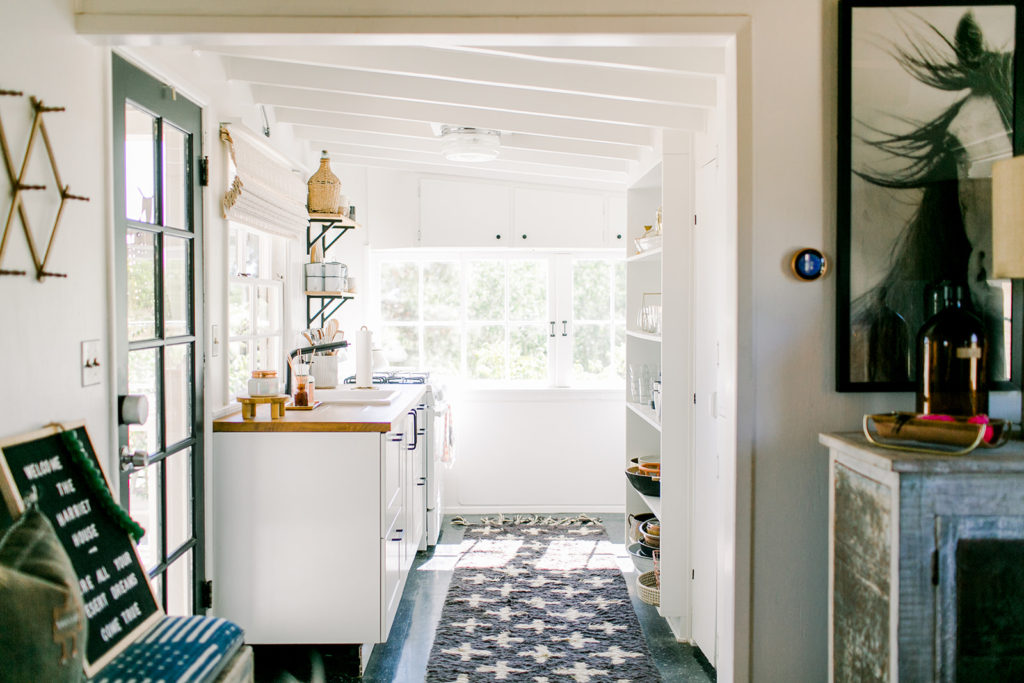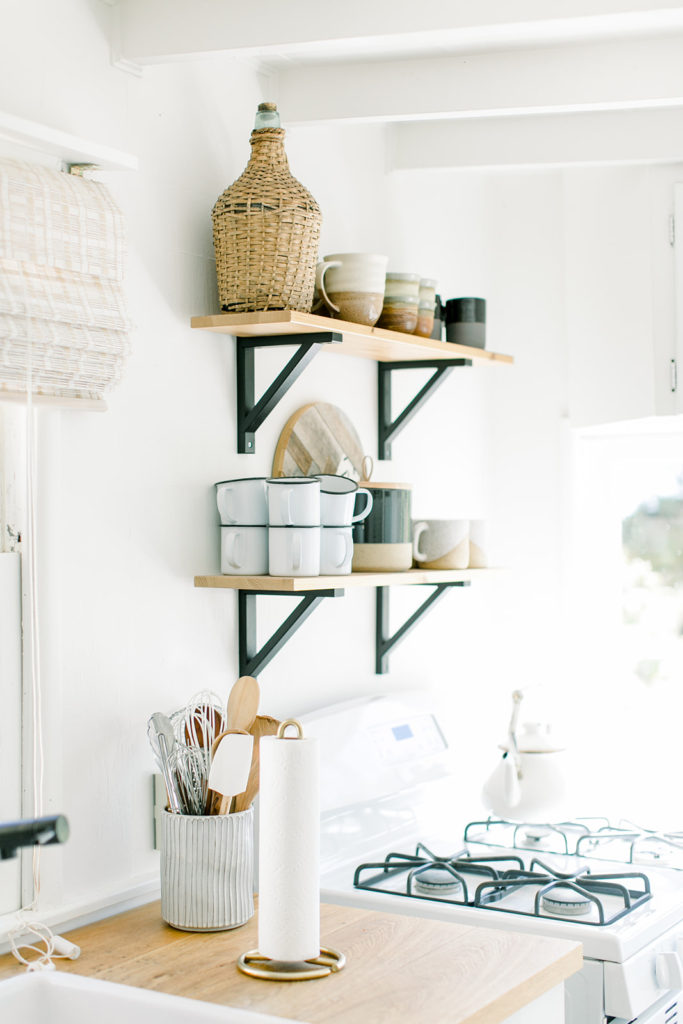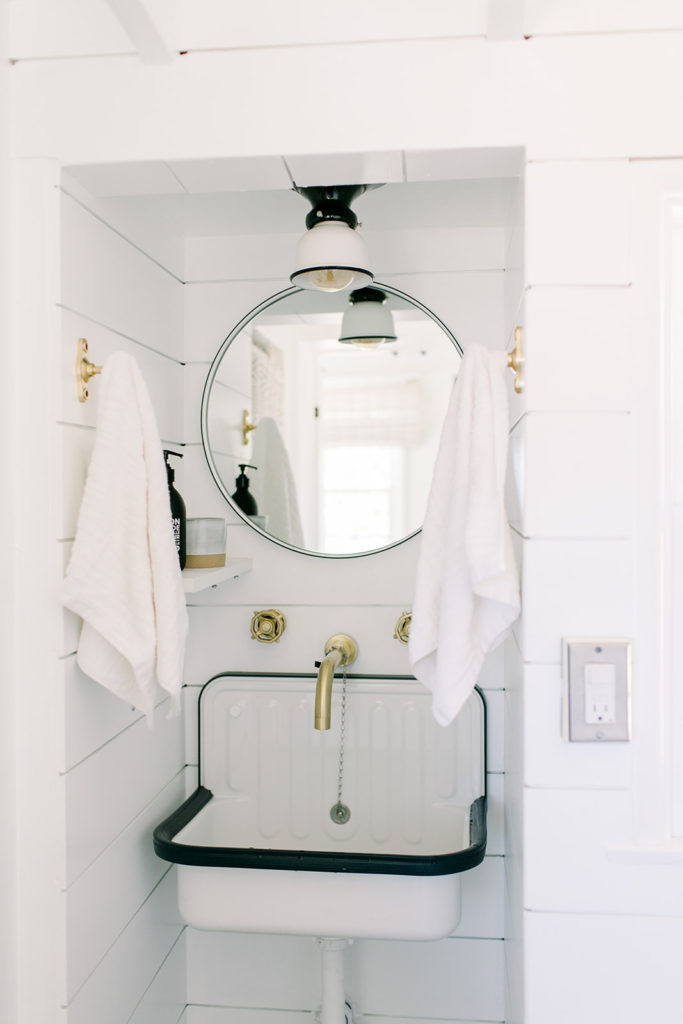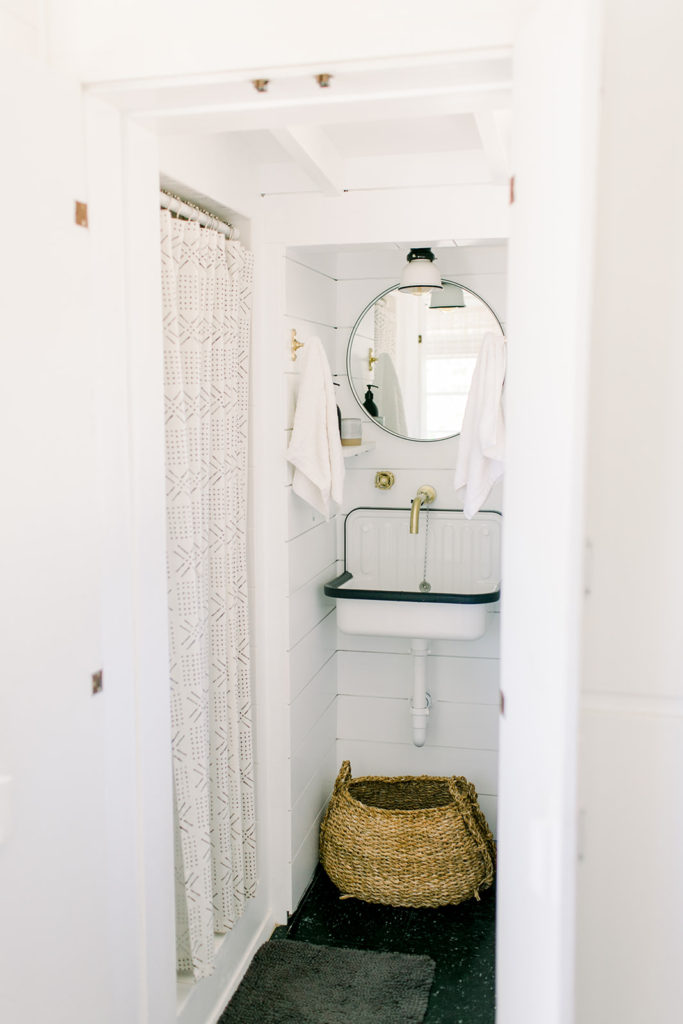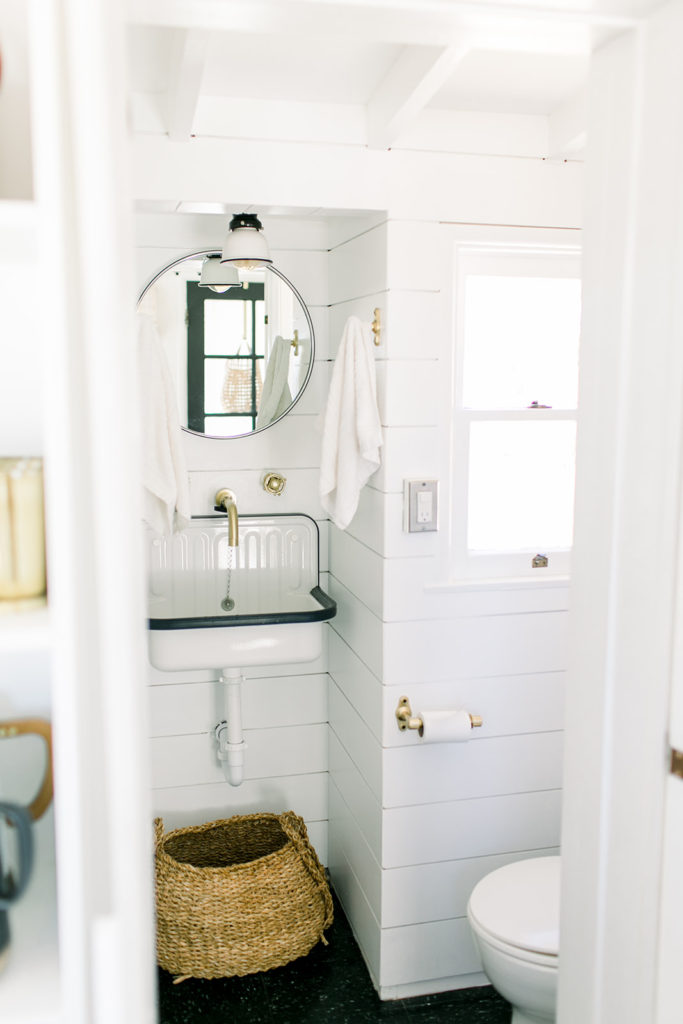 Where do you like to shop for home decor?
Ahhh this is such a hard but fun question to answer! Most of the furniture in the house was purchased from Anthropologie, CB2 and vendors at the Long Beach Antique Market. The first item I purchased for the house was the cow skull in the dining room at a vintage market in Arizona called "Junk in the Trunk." You can imagine how hard that was to bring back in one piece on the plane—popping into a ups store to buy bubble wrap got him home to us!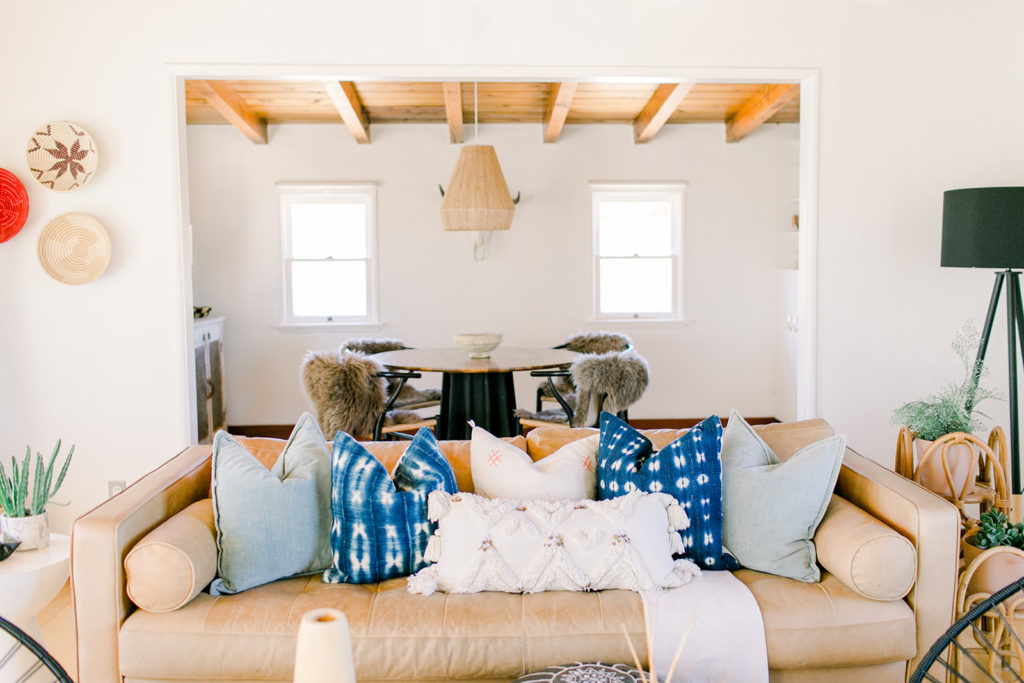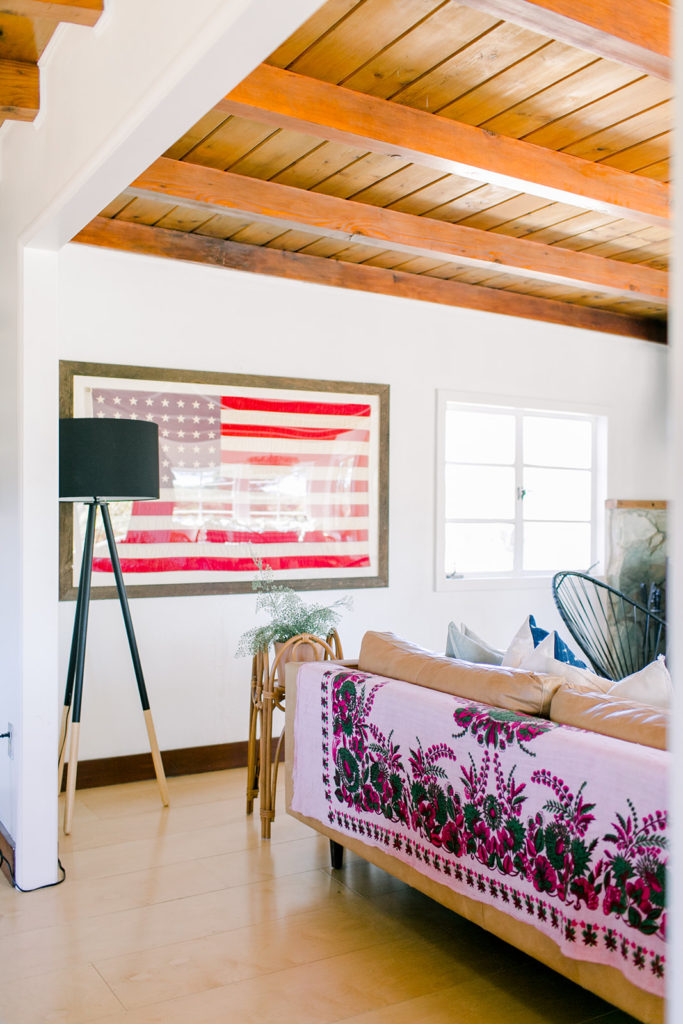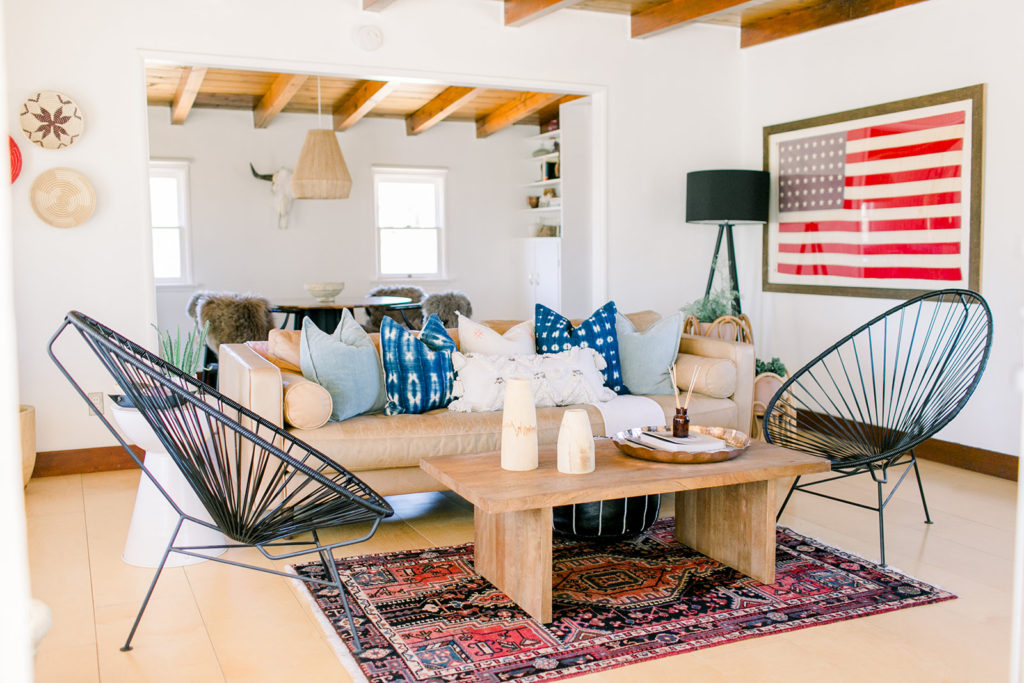 I love supporting female entrepreneurs who I've met via Instagram and have bought pillows, blankets and rugs from many of them. A few favorite instagram shops include One Fine Nest, Shop My Haven Home, June and Blue, Loom and Kiln, and Eclectic Goods. If I'm looking for inspiration or new decor items, I'll pop into Plant Depot in San Juan Capistrano, one of the many cute shops on 17th street in Newport Beach like McGee and Co., or my all time favorite shop, The Garage Collective in Laguna Beach!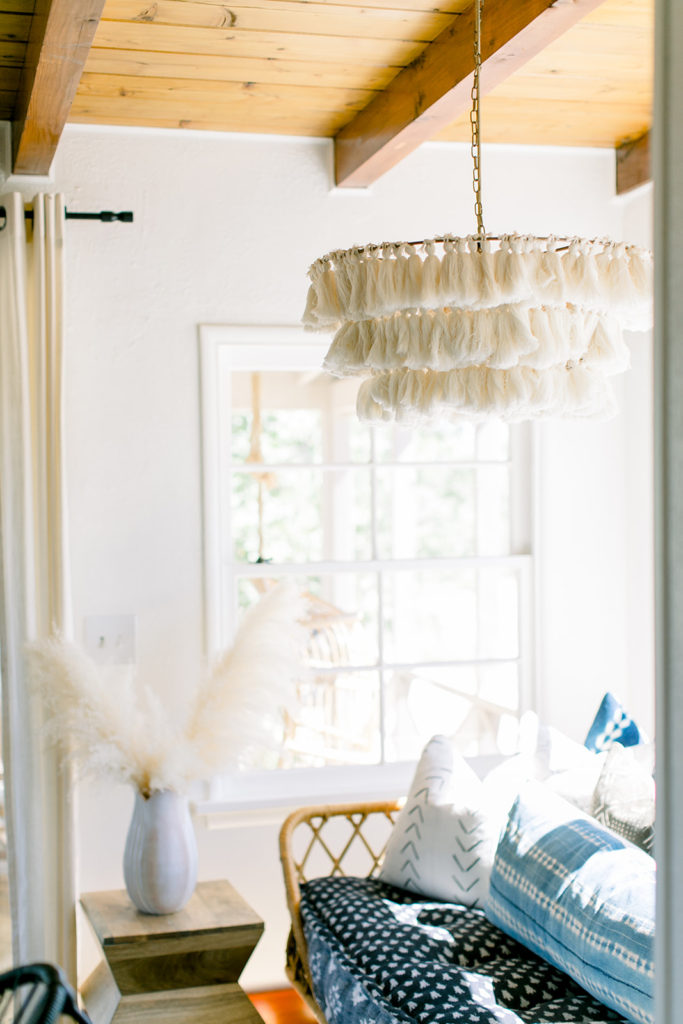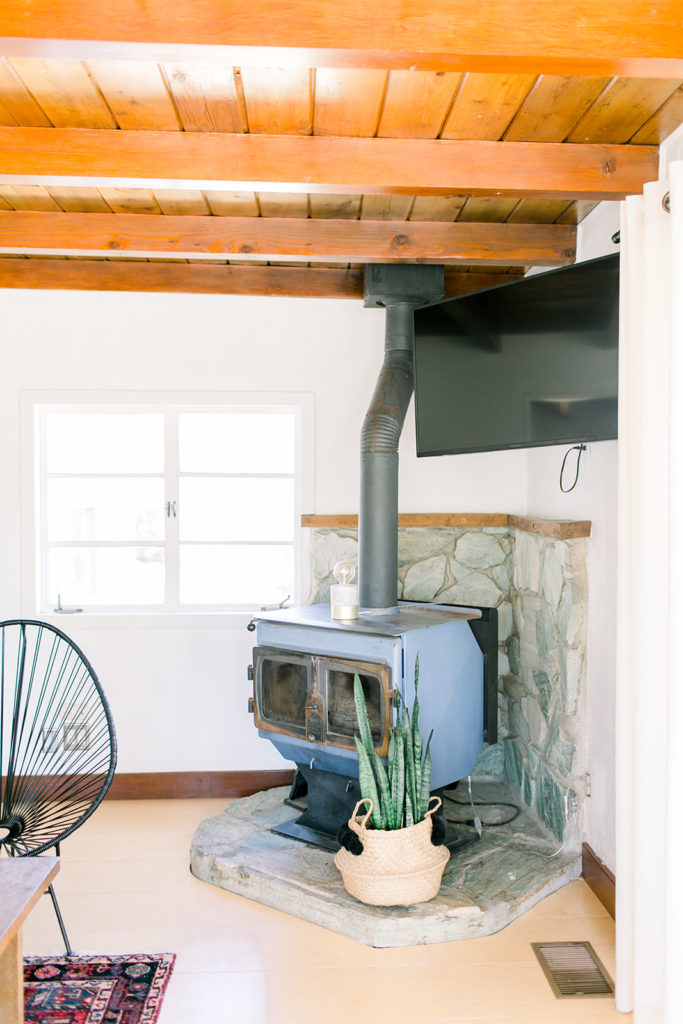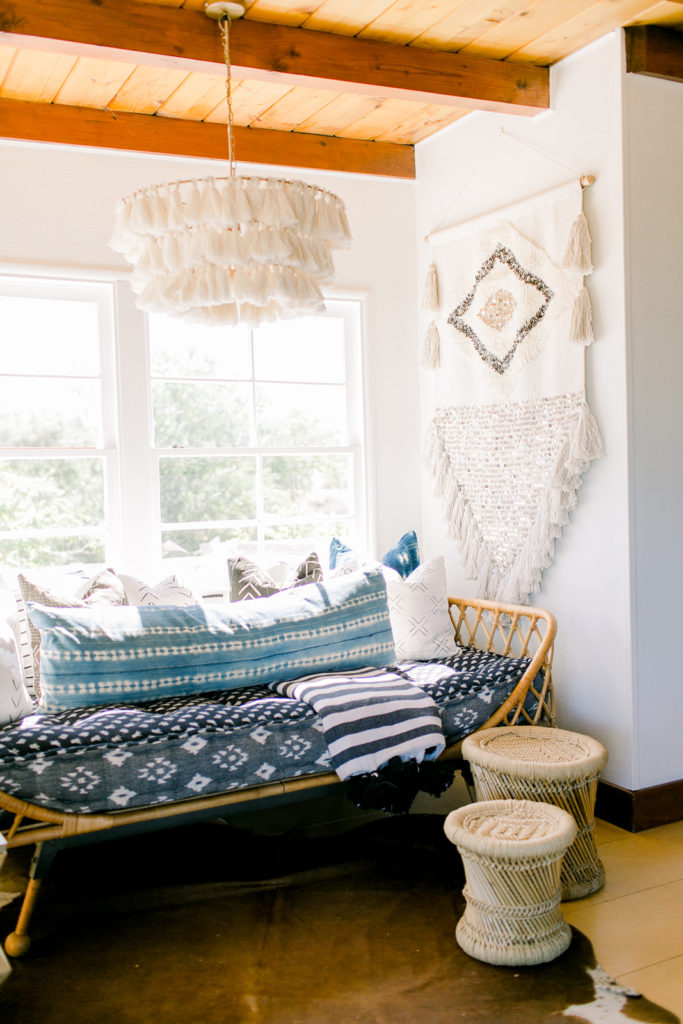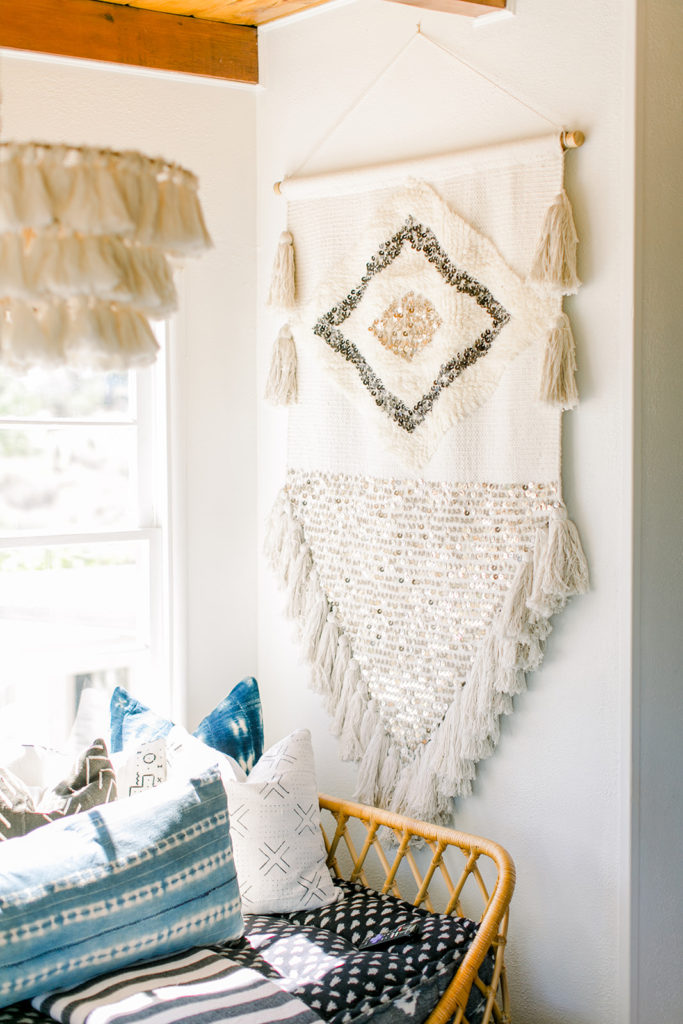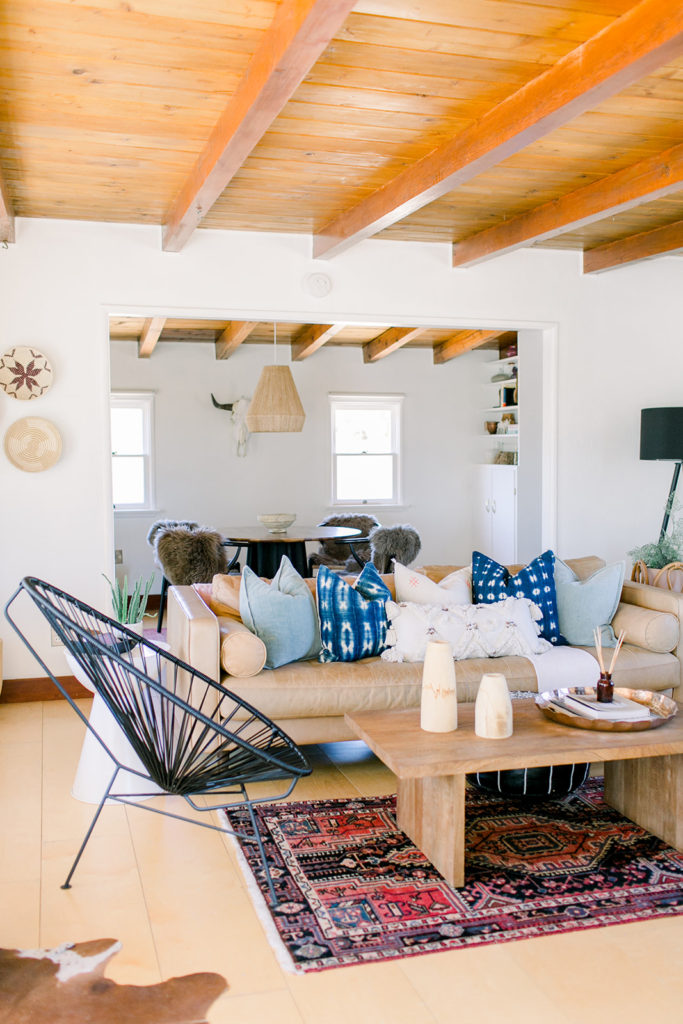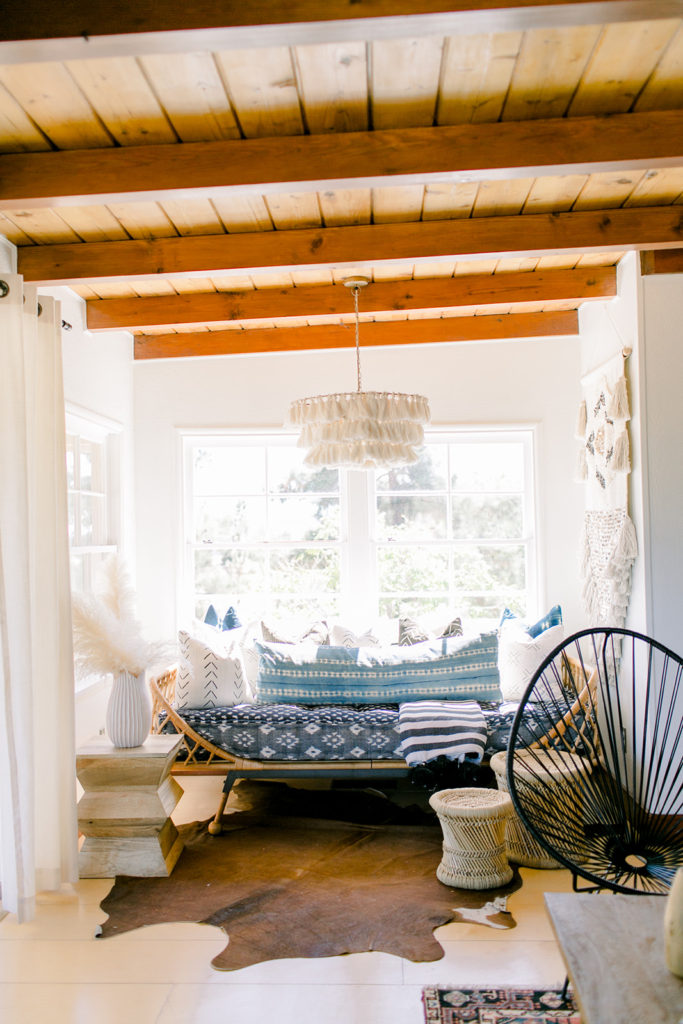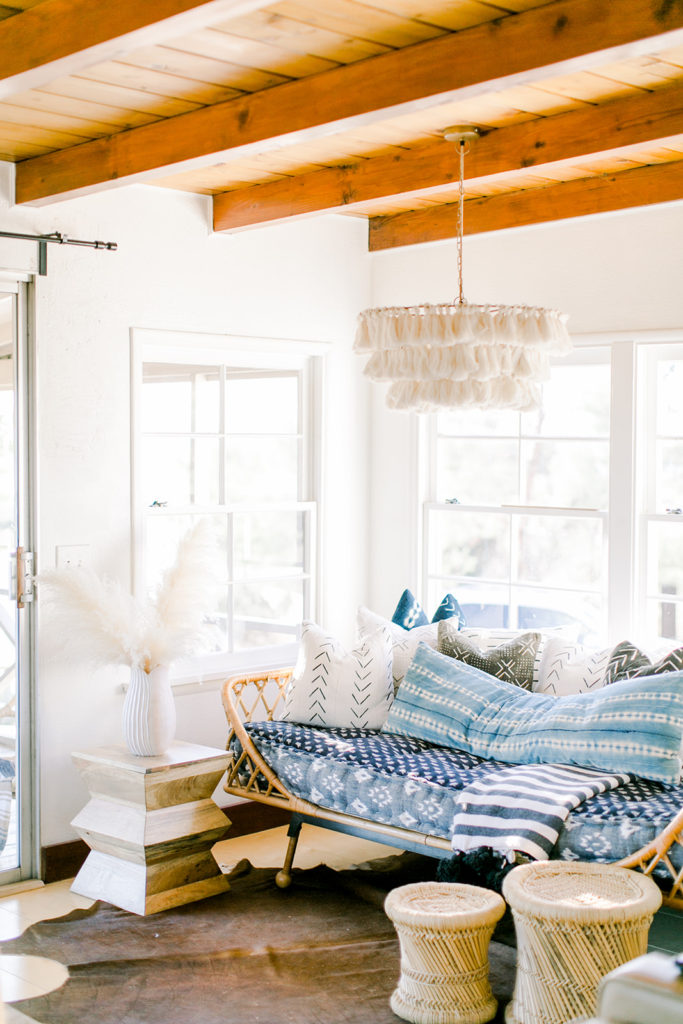 Tell us some of your favorite things to do while in Joshua Tree…
We feel so fortunate to have landed a piece of property in the area of Pioneertown. The elevated area is unique to Joshua Tree with beautiful backdrops of boulders that many of the homes are built along. Pioneertown itself is an old western set that Roy Rogers and Gene Autry filmed over 50 movies at and you can spend over an hour checking out the local goats, record shop, General Store, handmade pottery or Wild West Show.
We rarely leave Pioneertown but if we do, there's some fun unique shopping along 29 Palms Highway…Acme 5 and Hi Desert Home for bohemian desert decor, Jen's Pirate Booty and The End for amazing vintage clothes, and Cactus Mart for plant and pottery souvenirs. Also, fresh grounds or beans from Joshua Tree Coffee Company make a great portable gift to remember the weekend by!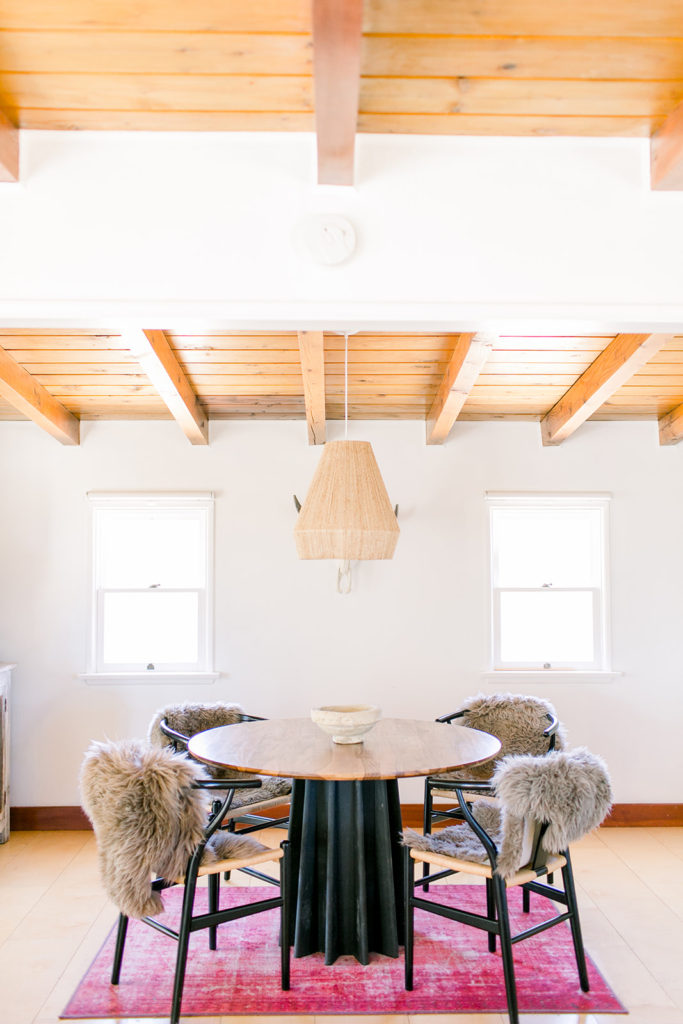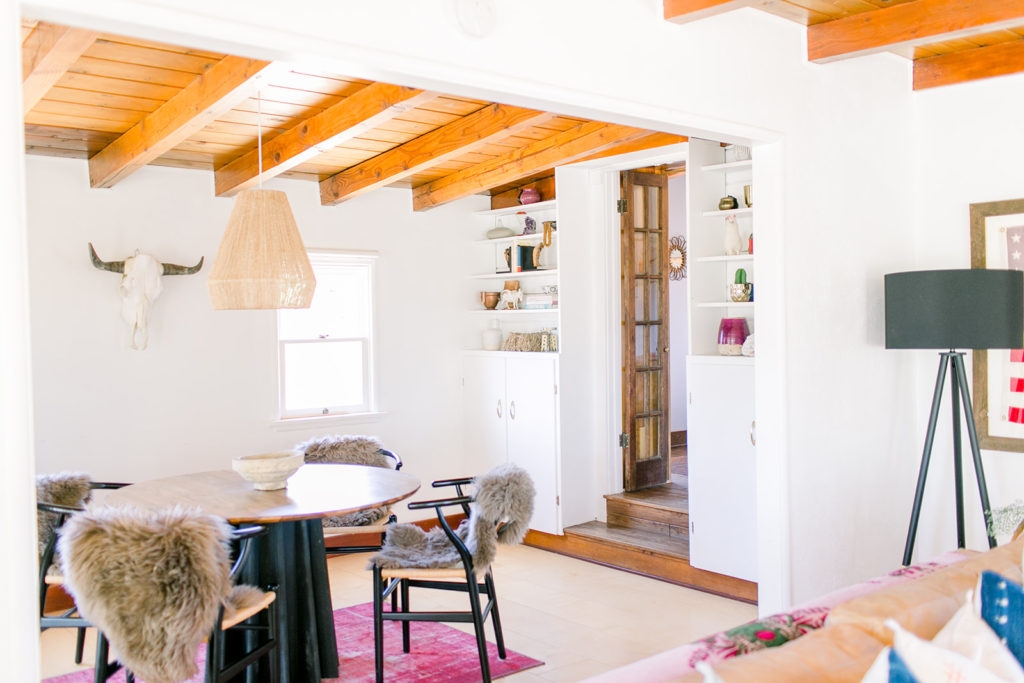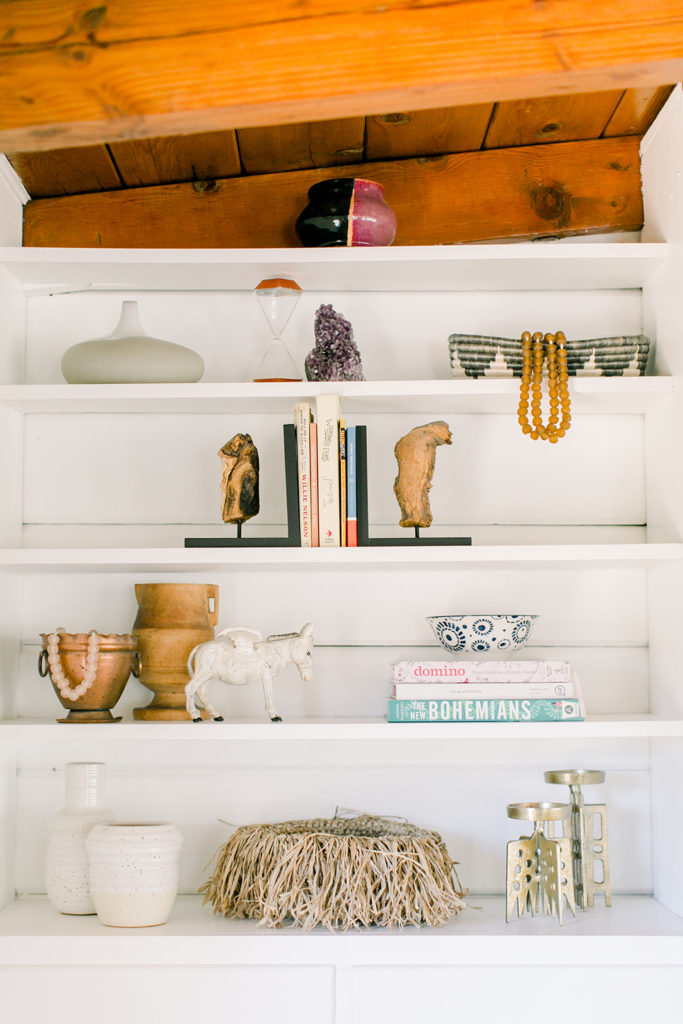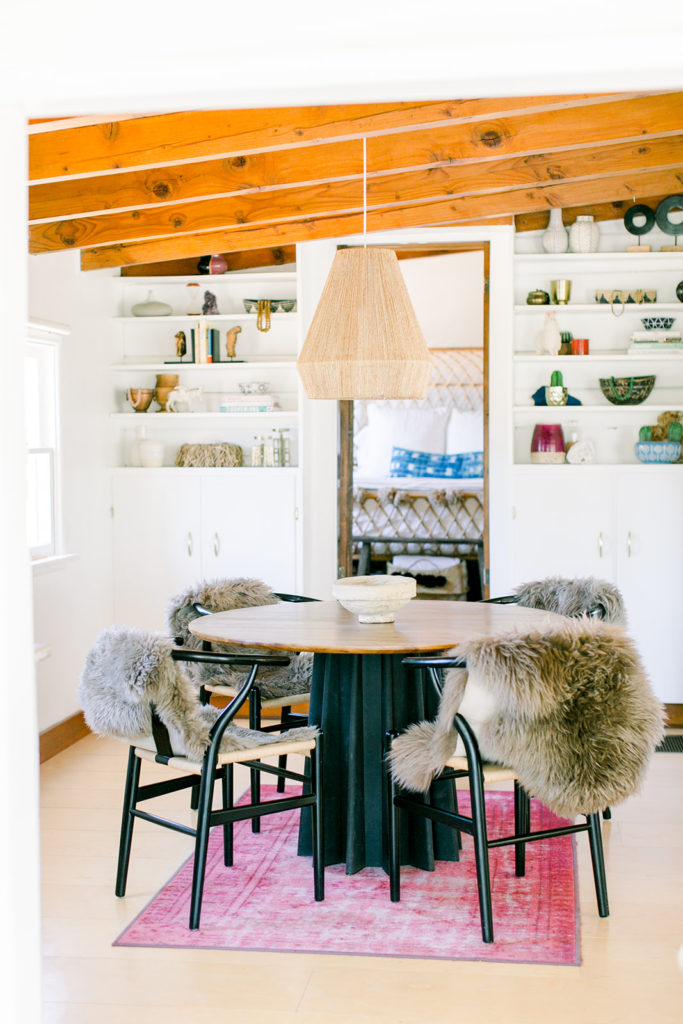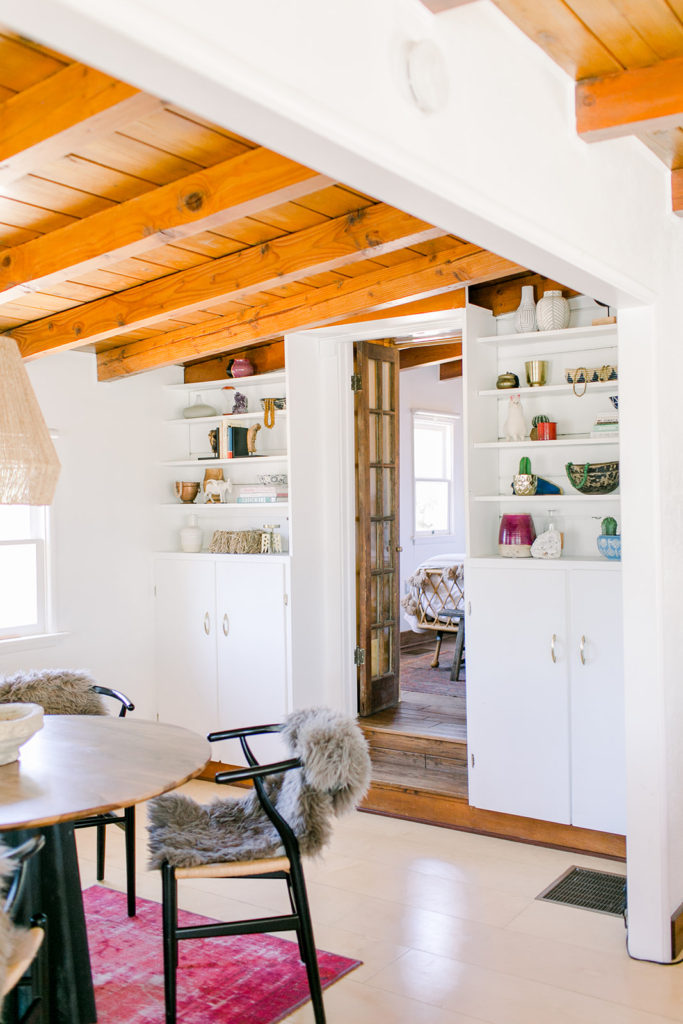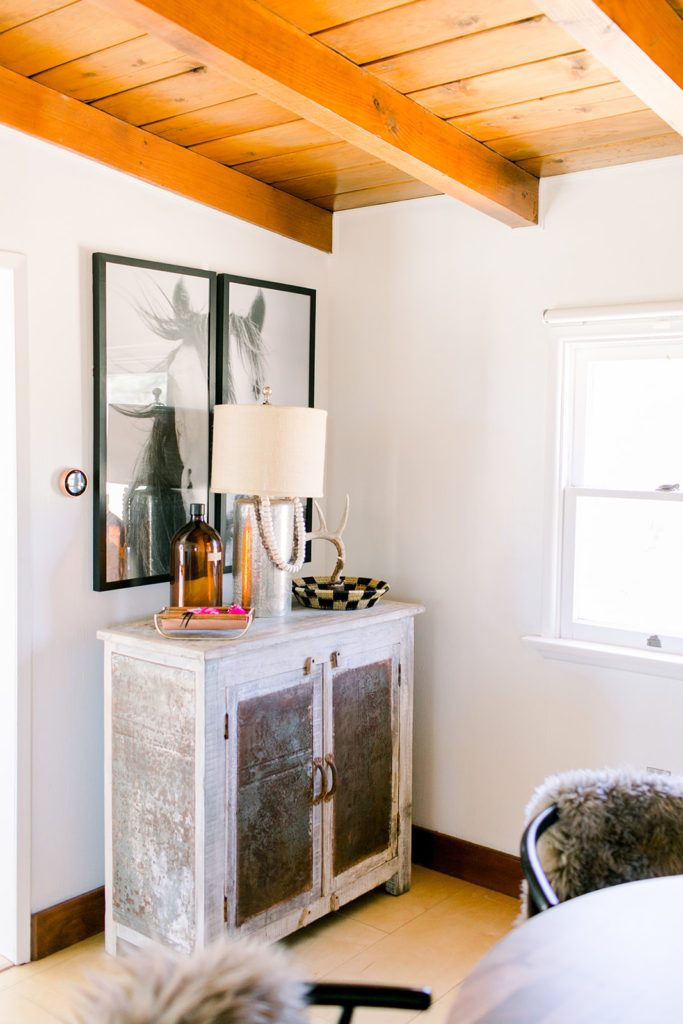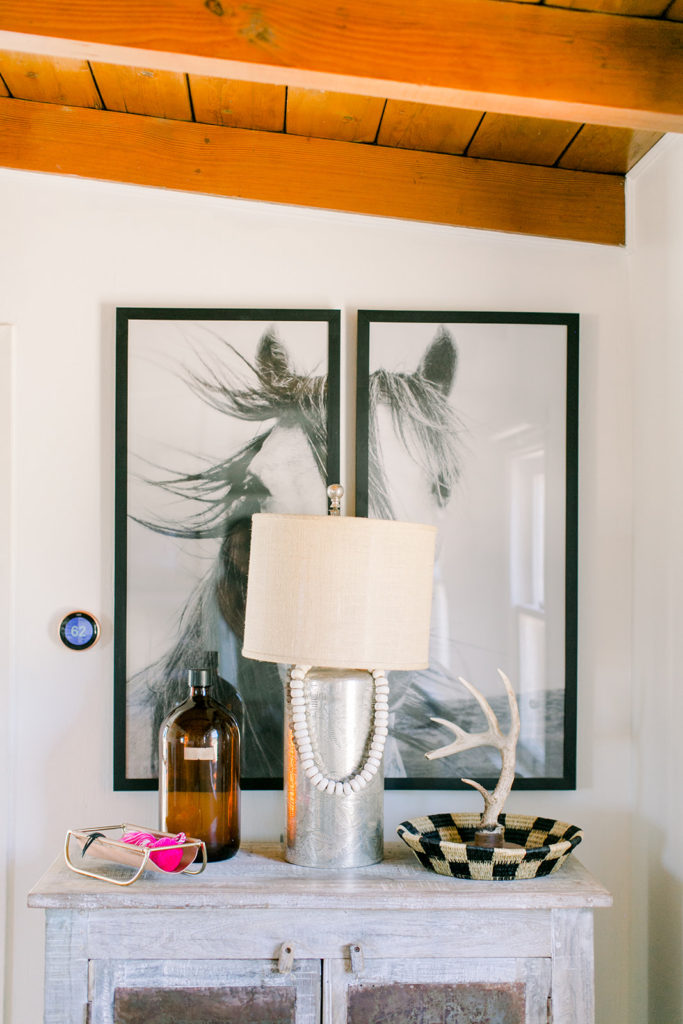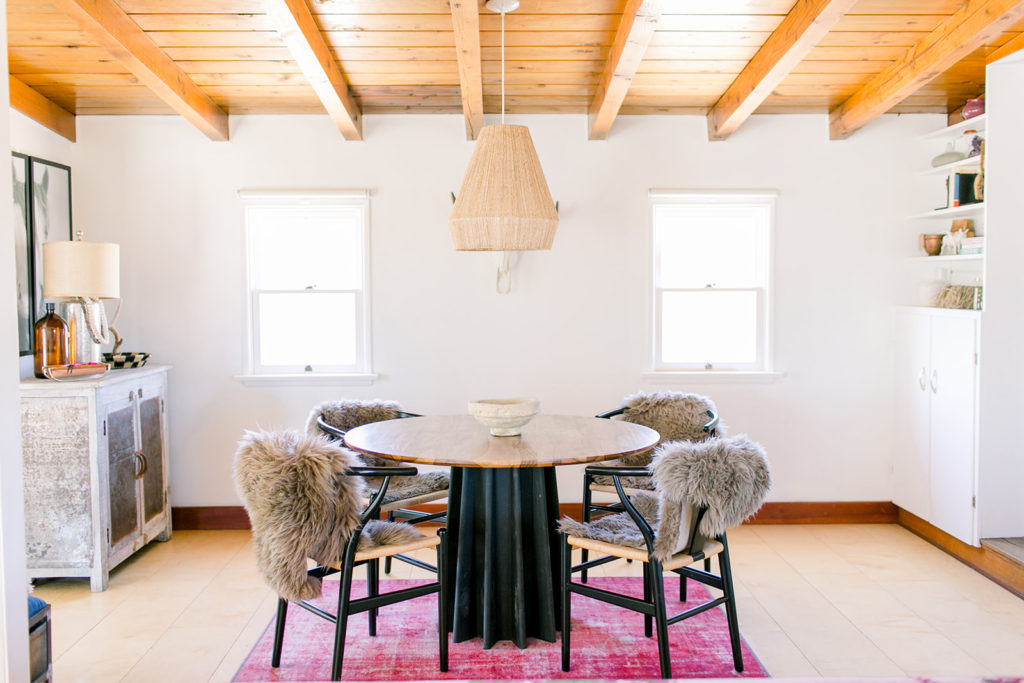 What are your top 3 favorite restaurants to visit in Joshua Tree?
Pappy and Harriets is only 5 minutes away. An amazing place to enjoy live music and yummy barbecue—get the ribs and mac and cheese!
We just recently tried La Copine and everything we ordered was sooo good. You won't be disappointed by any of the delicious options on the menu.
Finally, Frontier Cafe is a great spot for breakfast, coffee or lunch. Their tuna melt is the best I've ever had! Afterwards, treat yourself to some fun decor and vintage shopping at the shops across the street.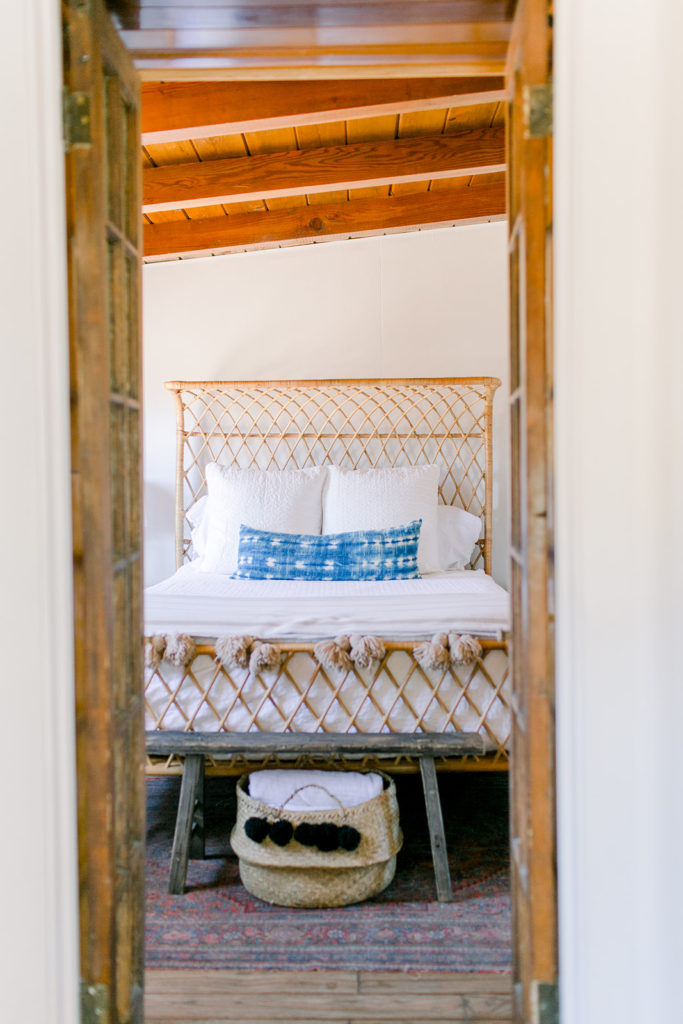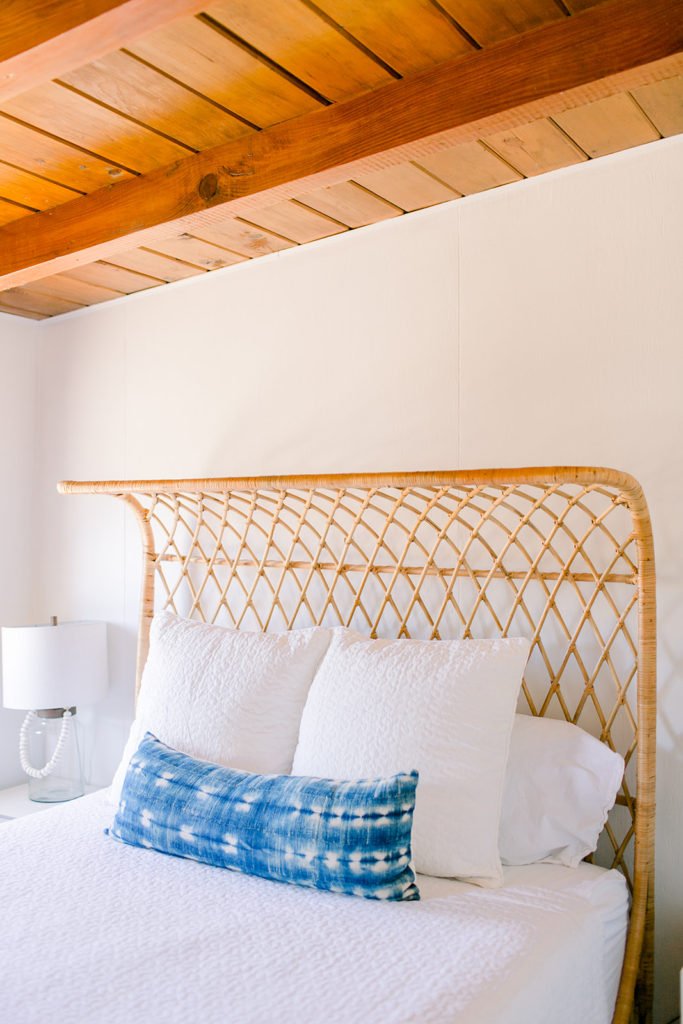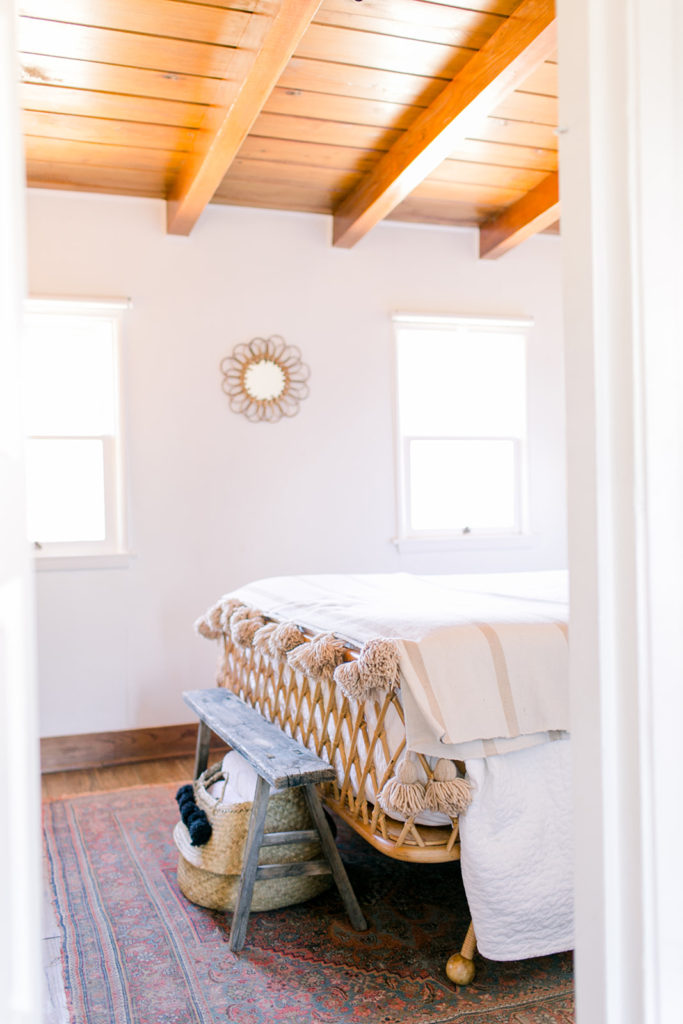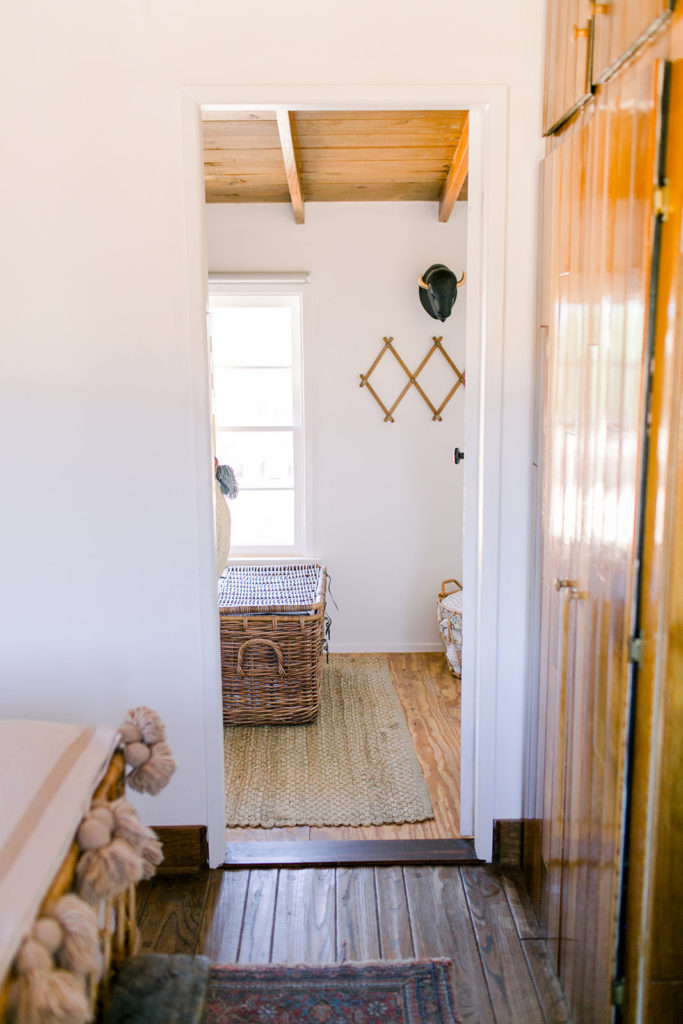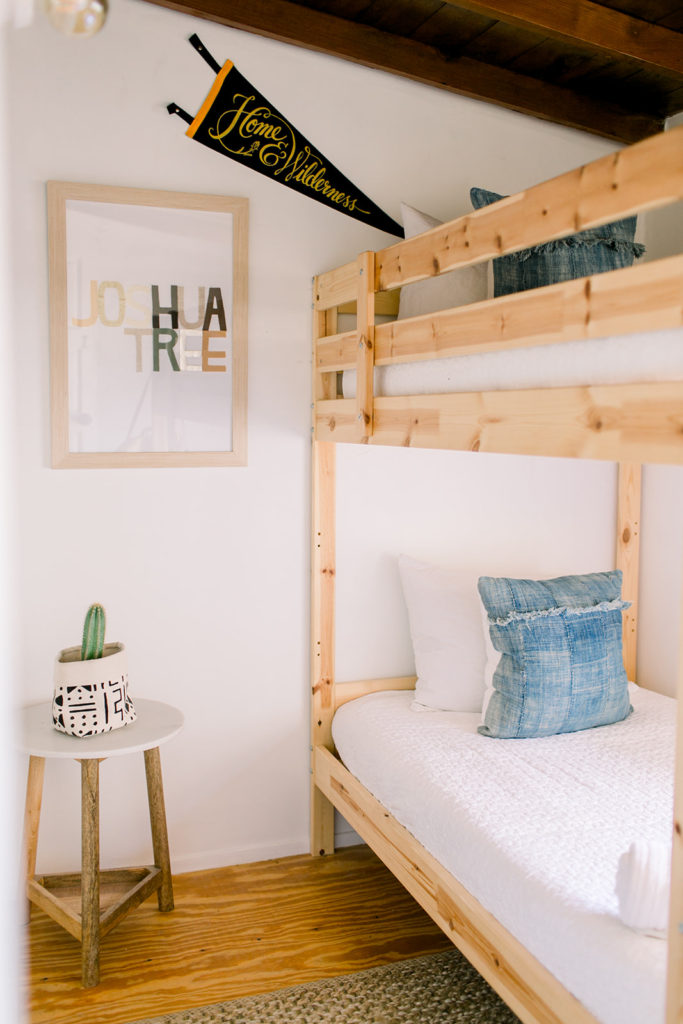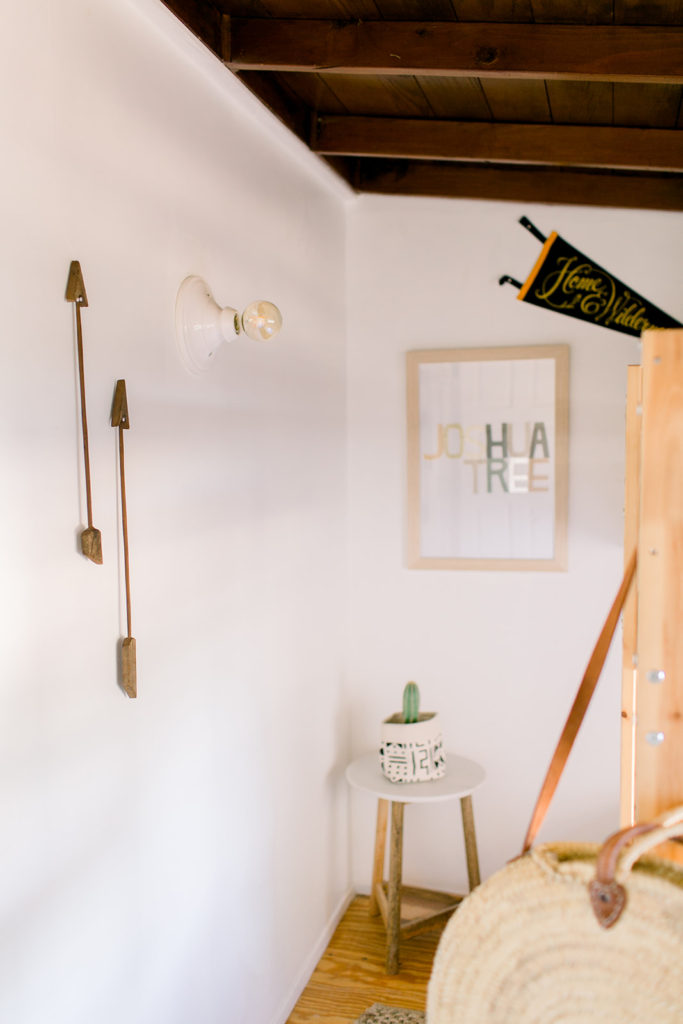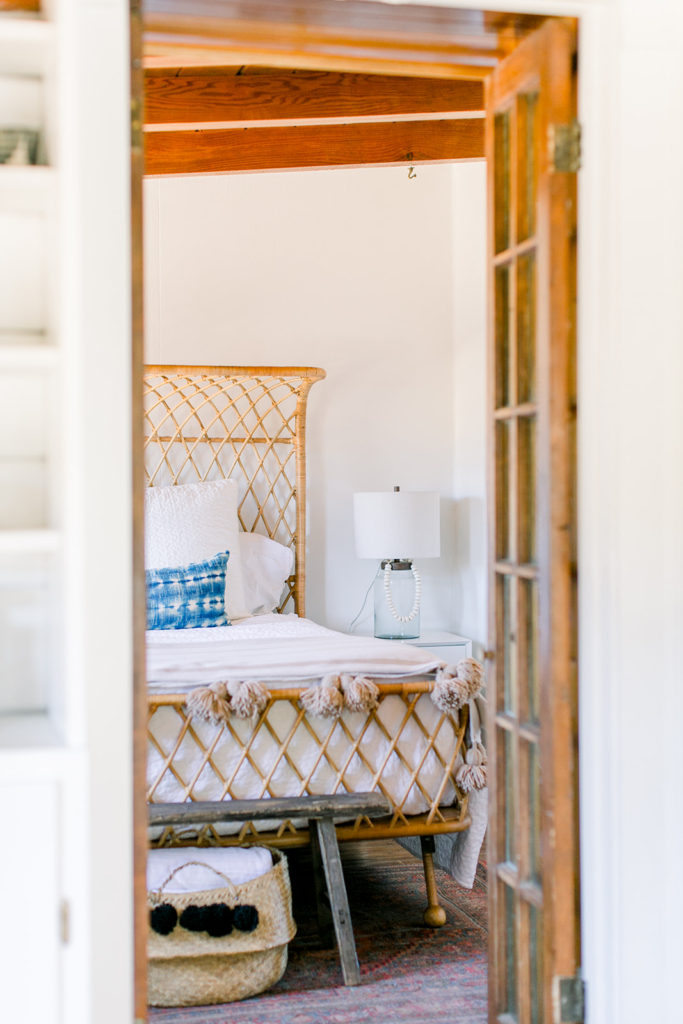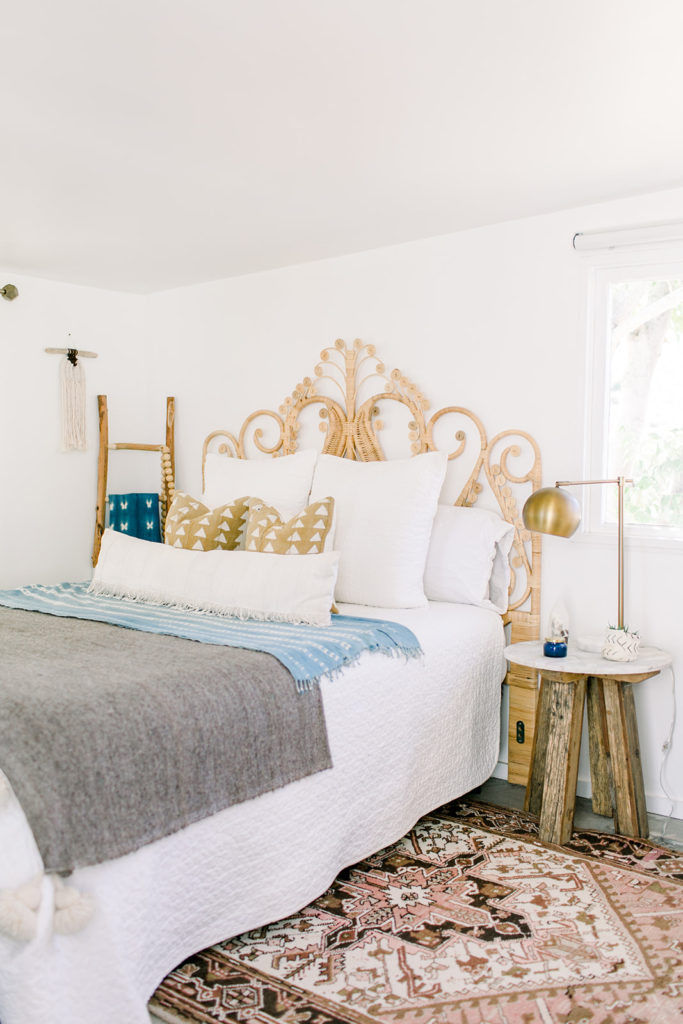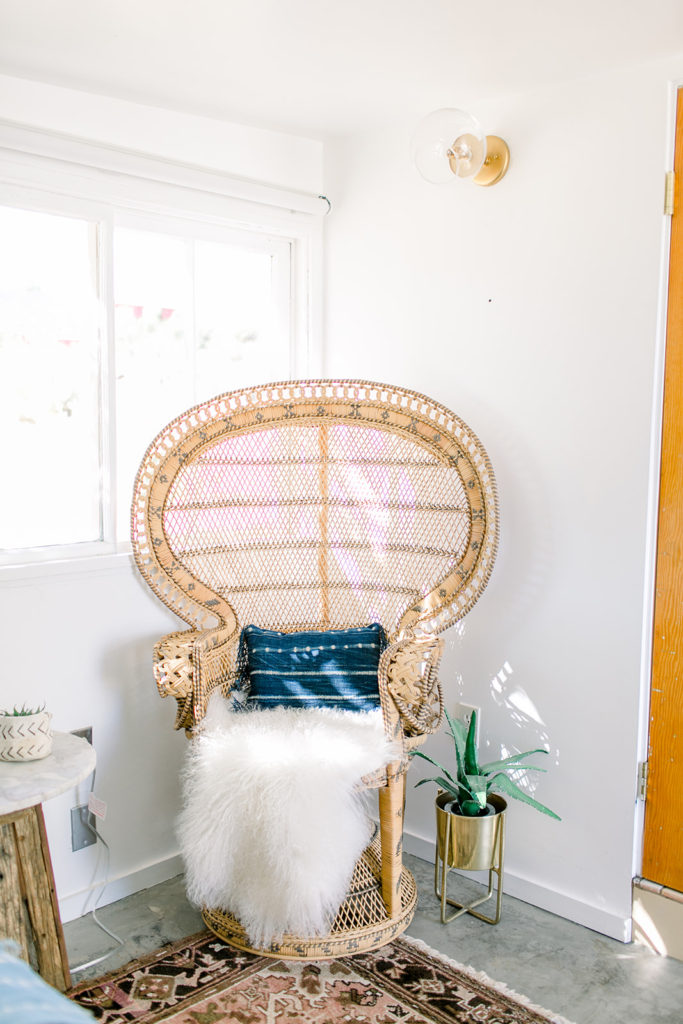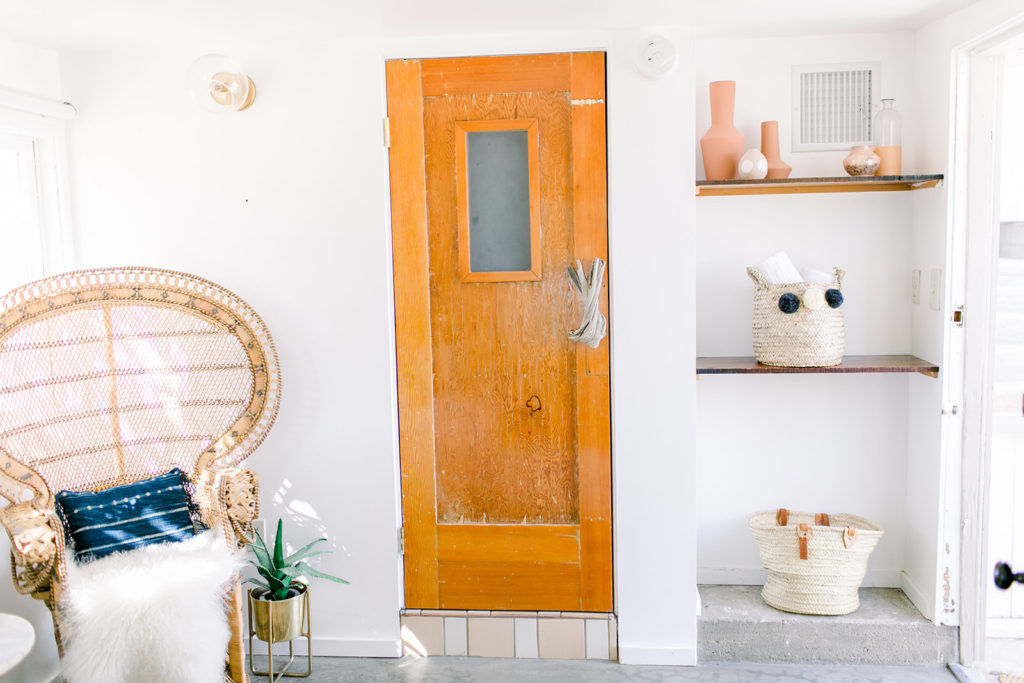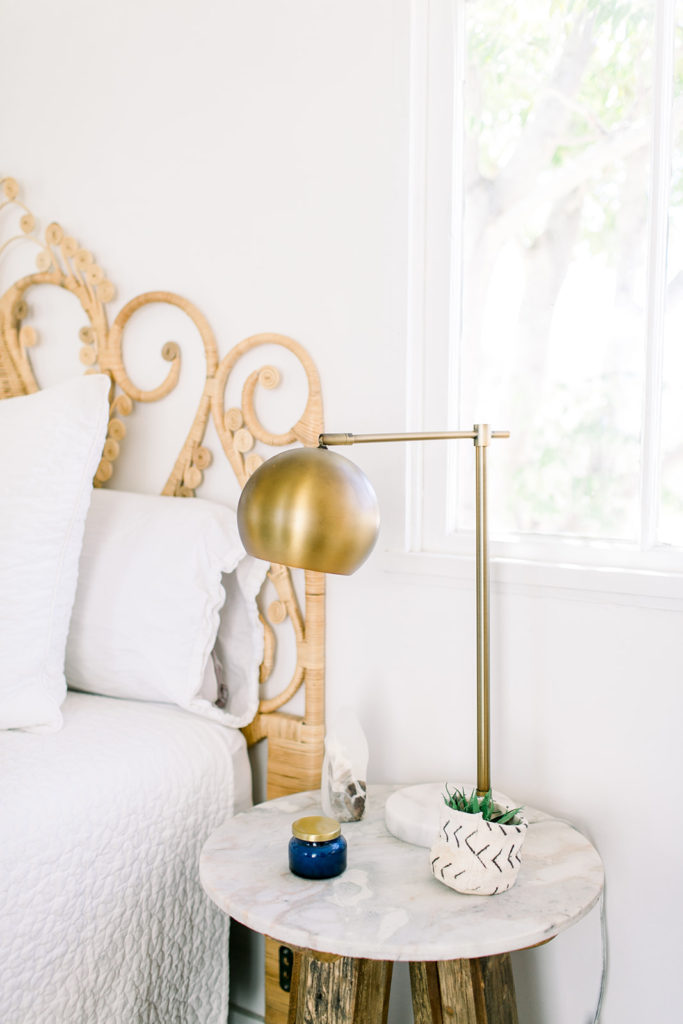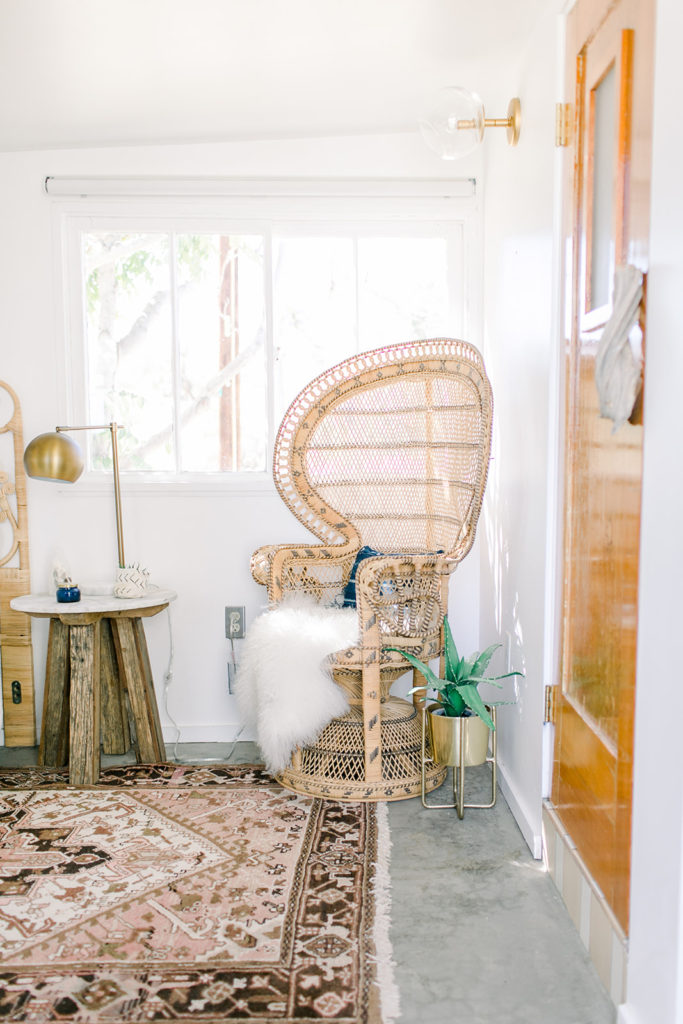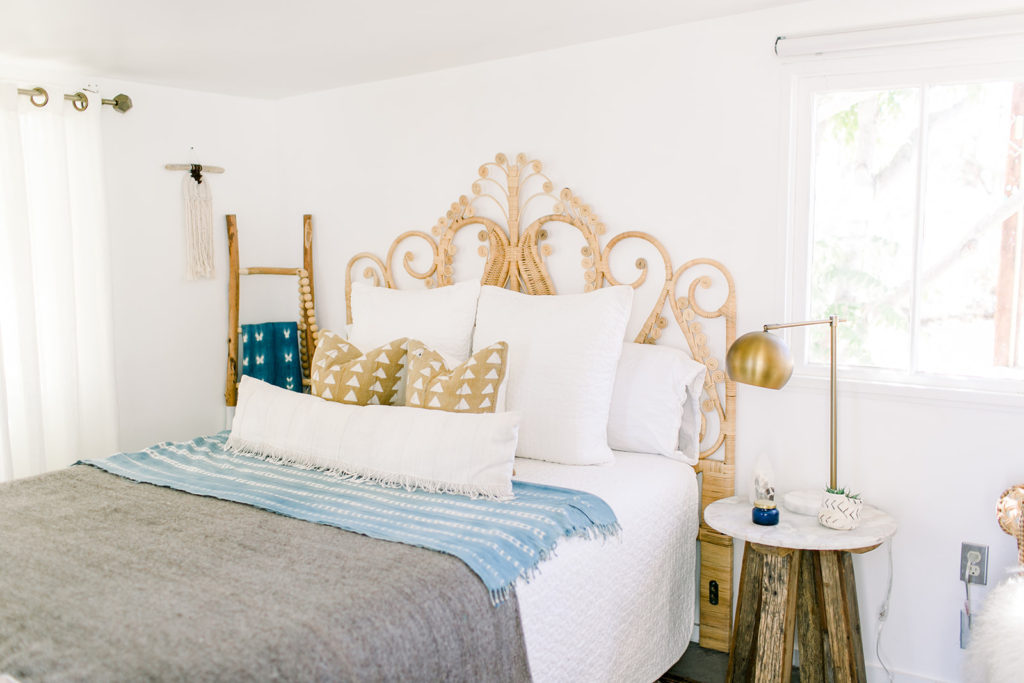 Do you have a favorite room in the house? If so, why?
The upper porch is definitely where you'll find us the most. We love to enjoy the swinging chairs on the porch while we sip coffee in the morning, read a book in the afternoon, or sip on a cocktail as the sun is setting. There are serval ottomans and poufs and it's where you'll find us setting out appetizers and a tray of drinks when we gather our friends for retreats or a guys weekend. Bluebirds will land on the railing and it's a great way to spot one of the beloved jackrabbits that live on our property.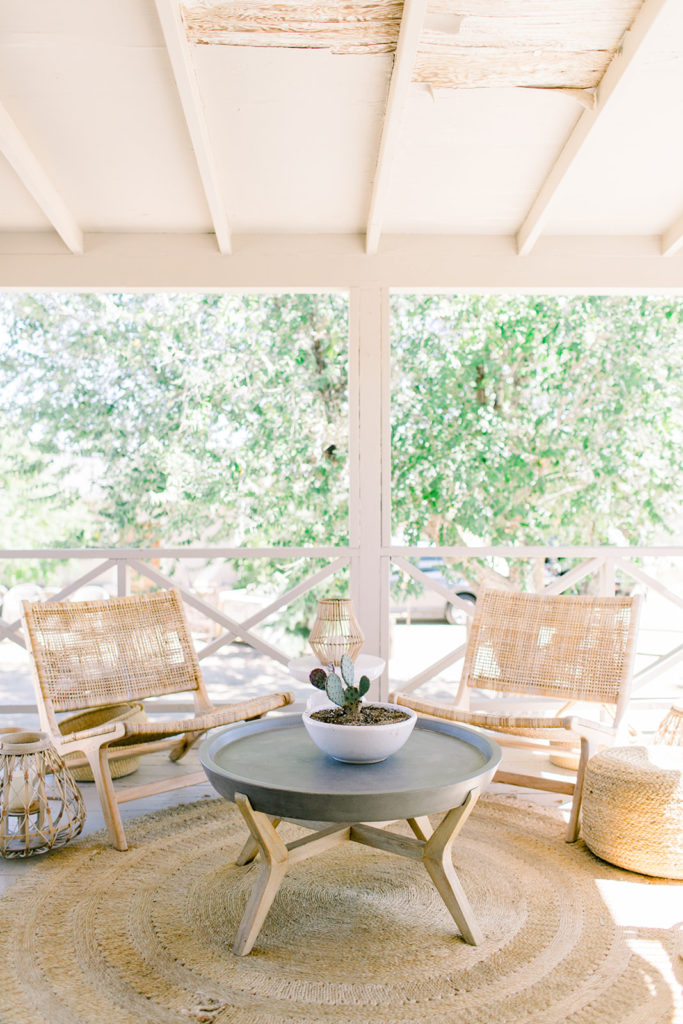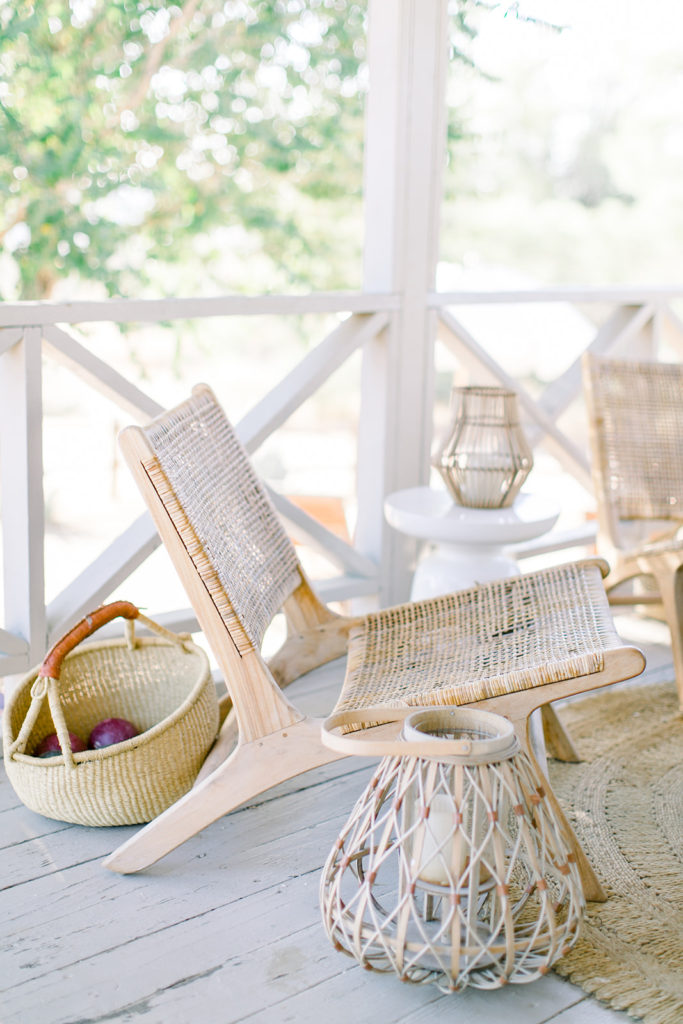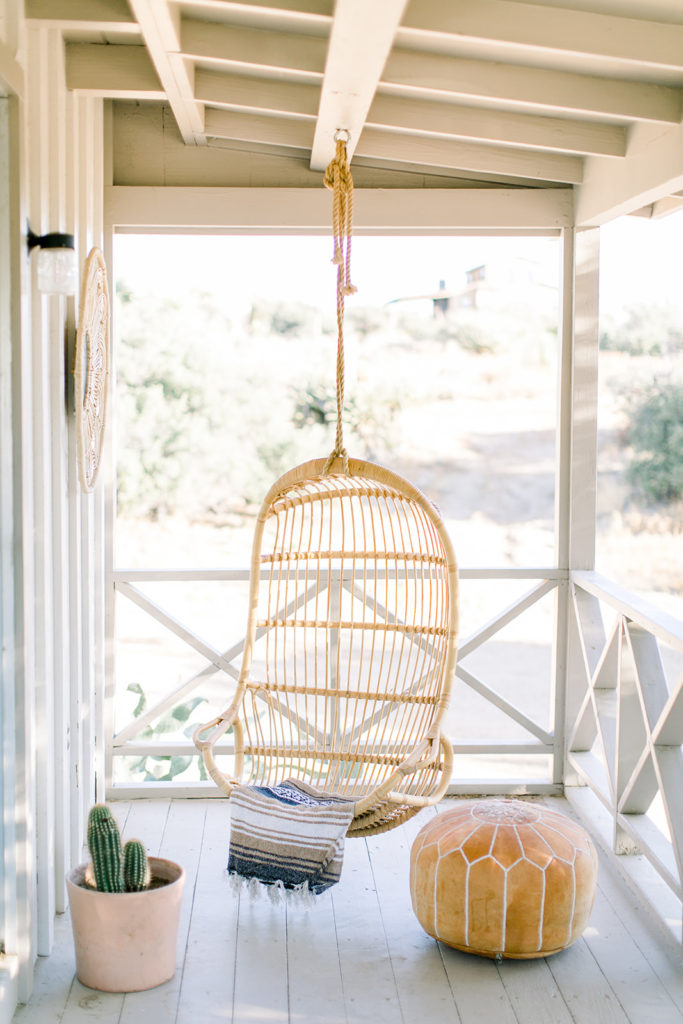 Thank you Sarah for sharing this special place with us!!! If you are visiting Joshua Tree be sure to check it out!!! It's such an amazing place to stay!
xx
Jacquelyn