We couldn't let our beijinhos have all the fun with Chaser Brand! We had to get in on the action too. Last week we gushed over Chaser Brand's summer line for little ones here on the Beijos blog and showed you our favorite picks. Today, we are sharing our favorite mama + kid combo. There is nothing cuter than matching with your little one. Chaser Brand has so many ways to coordinate with your little, there were endless choices.
Photos by Megan Welker and Yasmin Sarai
Lets start with Leah and Edie, cutest mama + daughter duo!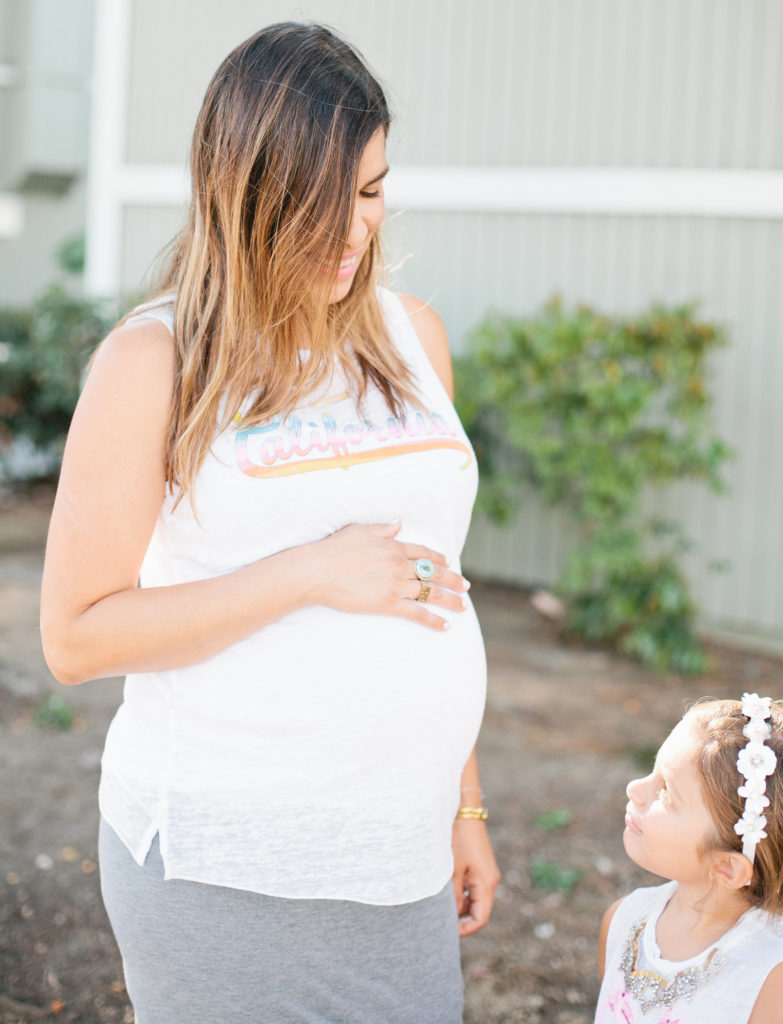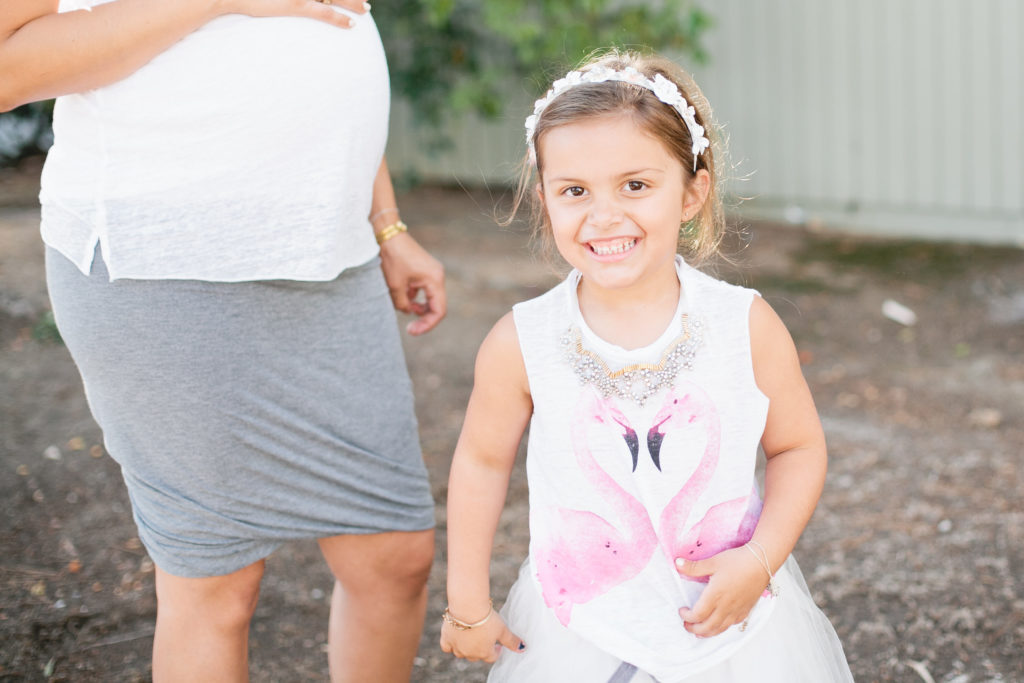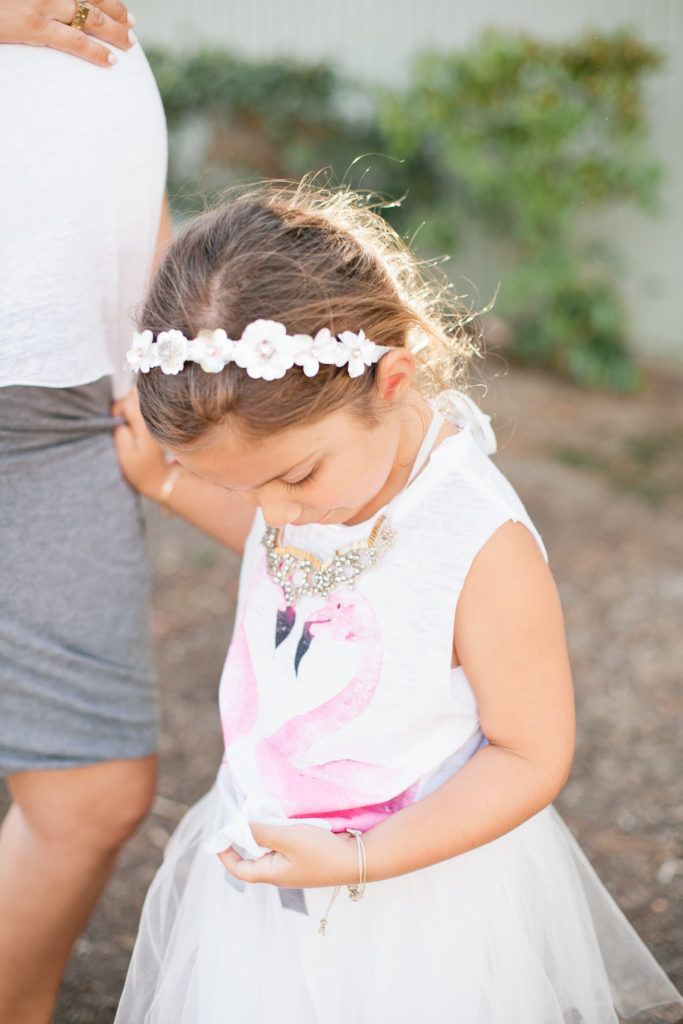 Edie loves flamingos, she actually calls them mangos. It's pretty cute. She's the ultimate girly girl with her favor color being pink of course. So naturally, she would be drawn to the pink flamingo. The California tee I'm wearing went well with the pink flamingo. I'm loving our little 80's vibe going on!
Next we have Abby and the Guido gang…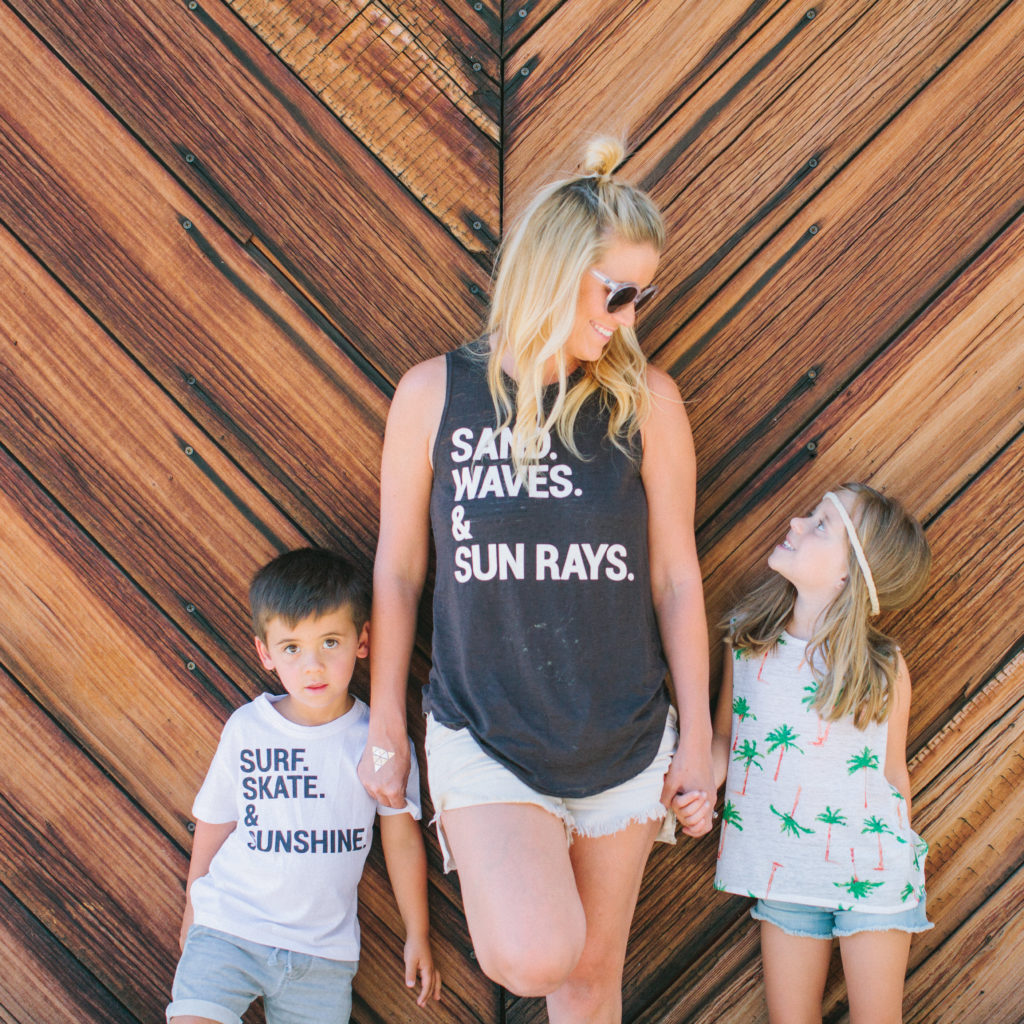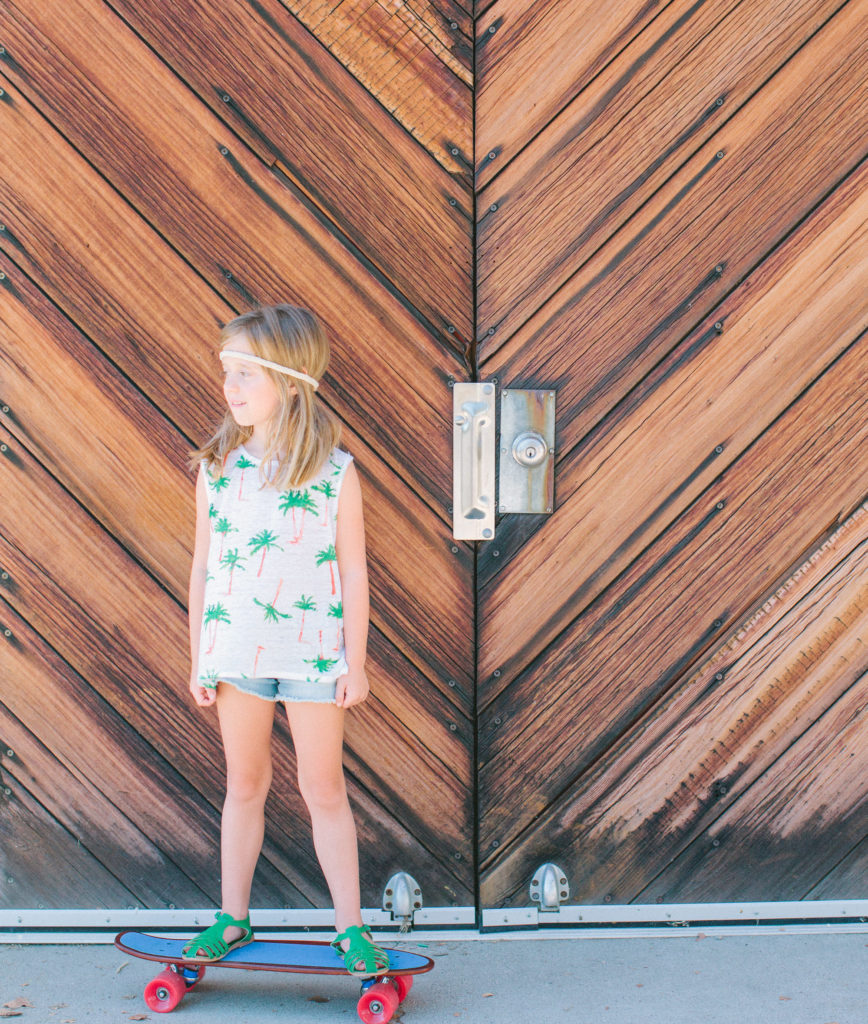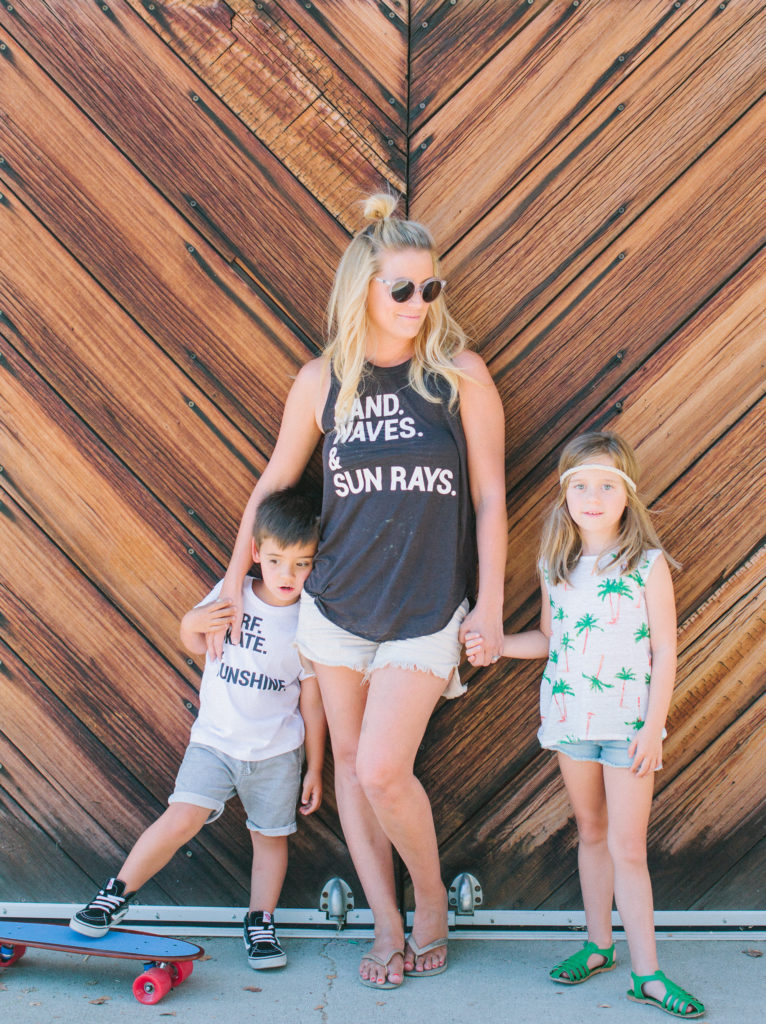 This summer we have been traveling a lot along the coast and living like gypsies. Our favorite place and most visited are the Santa Cruz beaches. We can be there for hours and hours, especially Jett. We are soaking up all the beach sun we can until school starts, and we did just that with our sunny summer beach inspired shirts. I'm sporting the Sand Waves. Sun Rays tee which is sadly out of stock. Dylan is giving us the sunny Cali palm tree landscape with her Palm Tree Breeze Tee.  Jett is sporting what he lives off of, Surf, Skate, & Sunshine tee. (expect when your not allowed in the ocean because of sharks, boo!) … and yes we wear helmets :)
Lastly, we have the crazy cute ones…. Jacquelyn and her main squeeze Court.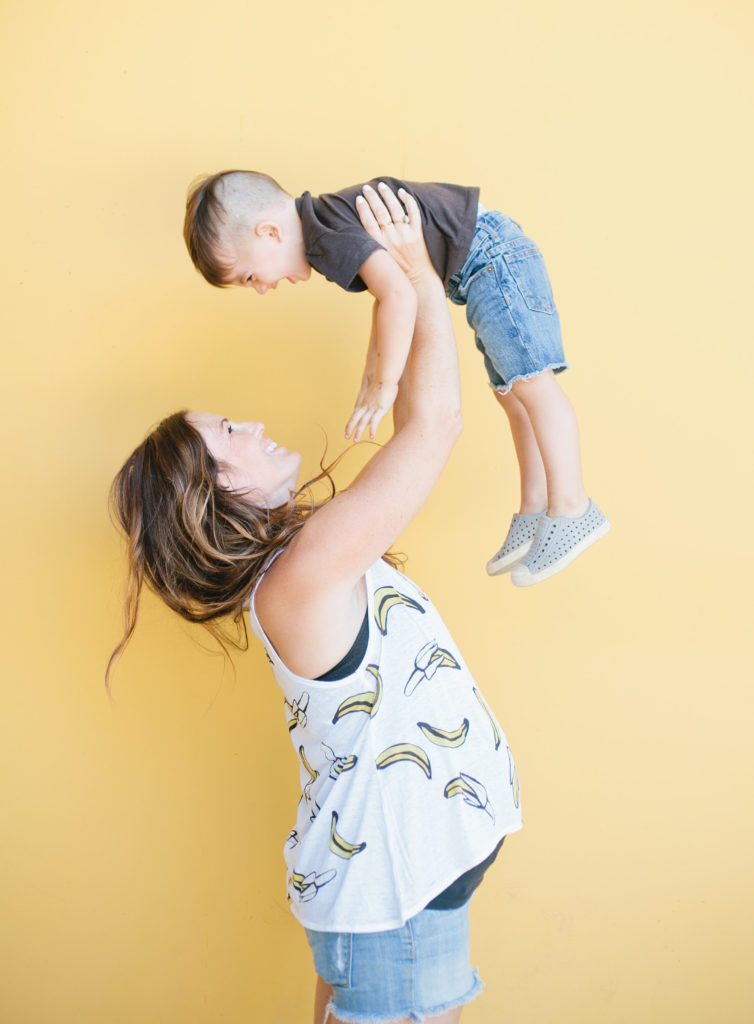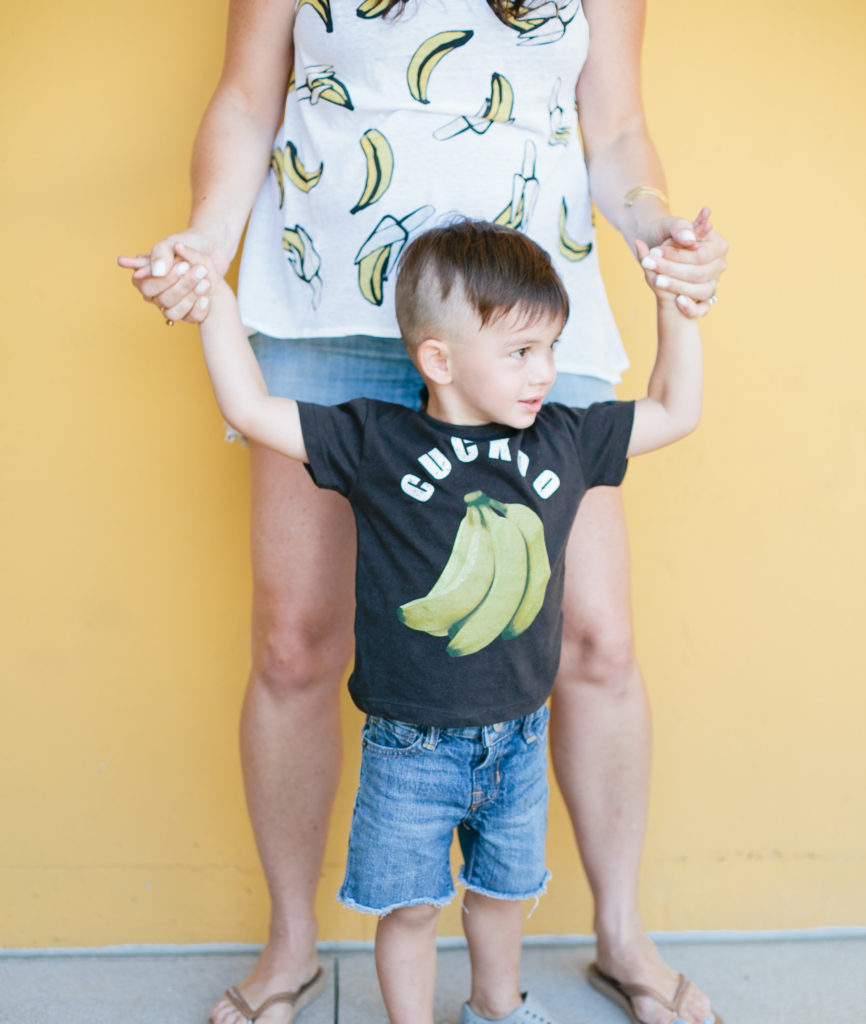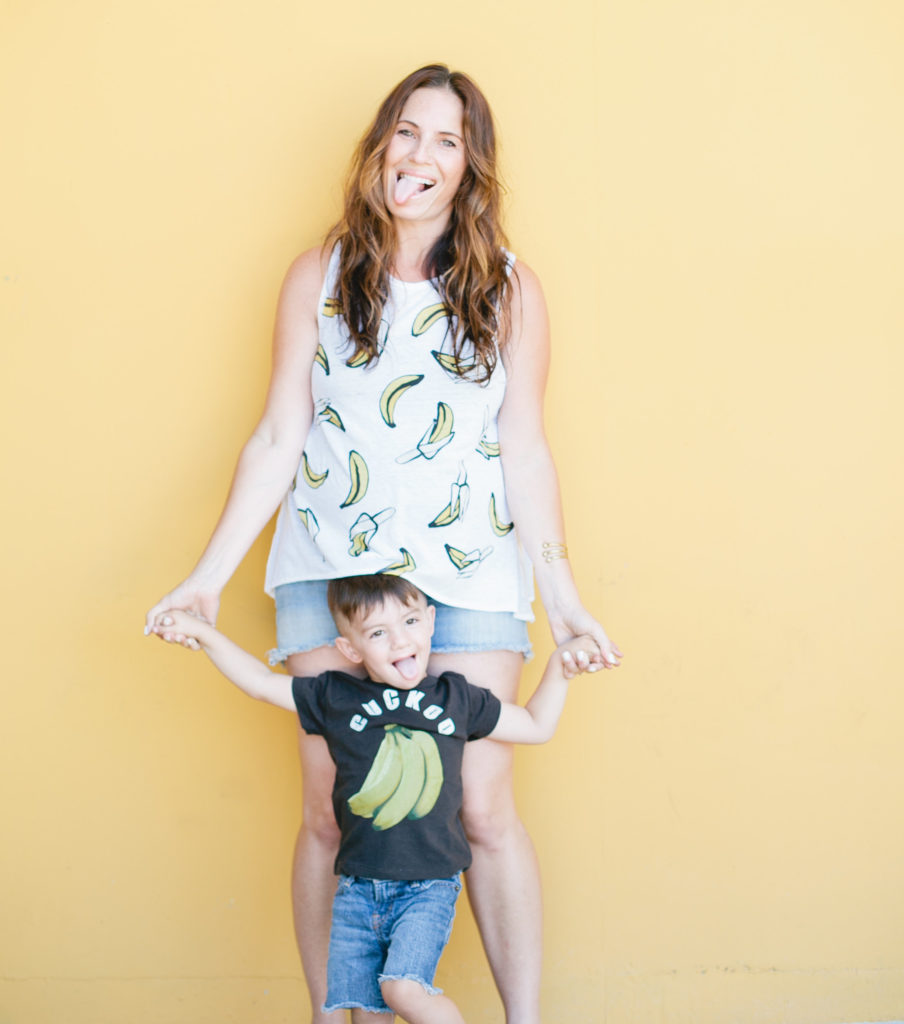 Court is the wildest guy around and sometimes he drives me bananas, so these banana tees were quite fitting. He is usually pretty cuckoo and it says so on his t-shirt, haha! Plus, I call him monkey a lot, just another reason the bananas theme worked for us. I'm wearing the Go Bananas tank which is beyond comfy!
Us Beijos ladies have spent all summer in these tees and can't wait to get cozy with Chaser in the fall! Stay tuned…
Check out all of Chaser Brand here! You will thank us!
xx
Abby