Today is a very important holiday, National Girlfriends Day!!! This is like the holy grail of those crazy weird holidays I never knew about. I mean really, what would any of us ladies do without our girlfriends?! For me life wouldn't be half as fun, that's for sure. I can honestly say that I think one of the best things about being a girl is just that, having girlfriends! Guys really don't know what they're missing out on!
In celebration of this day I thought it would be fun for us Beijos ladies to talk about our friendships with each other. This lets you guys learn a little bit more about each of us and how we tick. Because let's face it, without our friendship Beijos wouldn't be Beijos!!
Photos by Carlie Statsky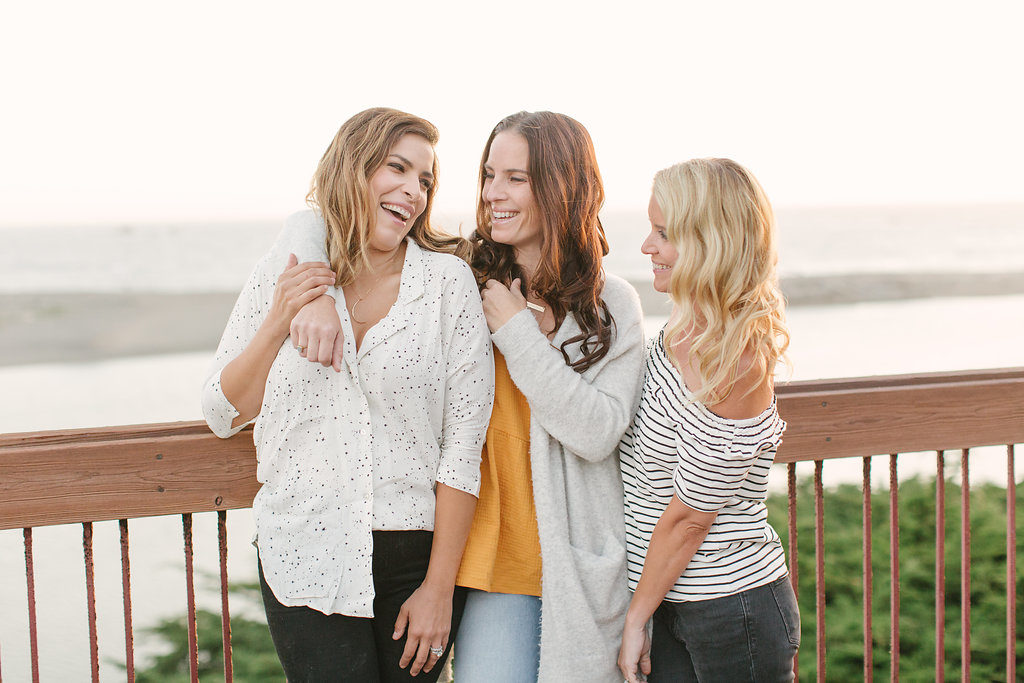 Jacquelyn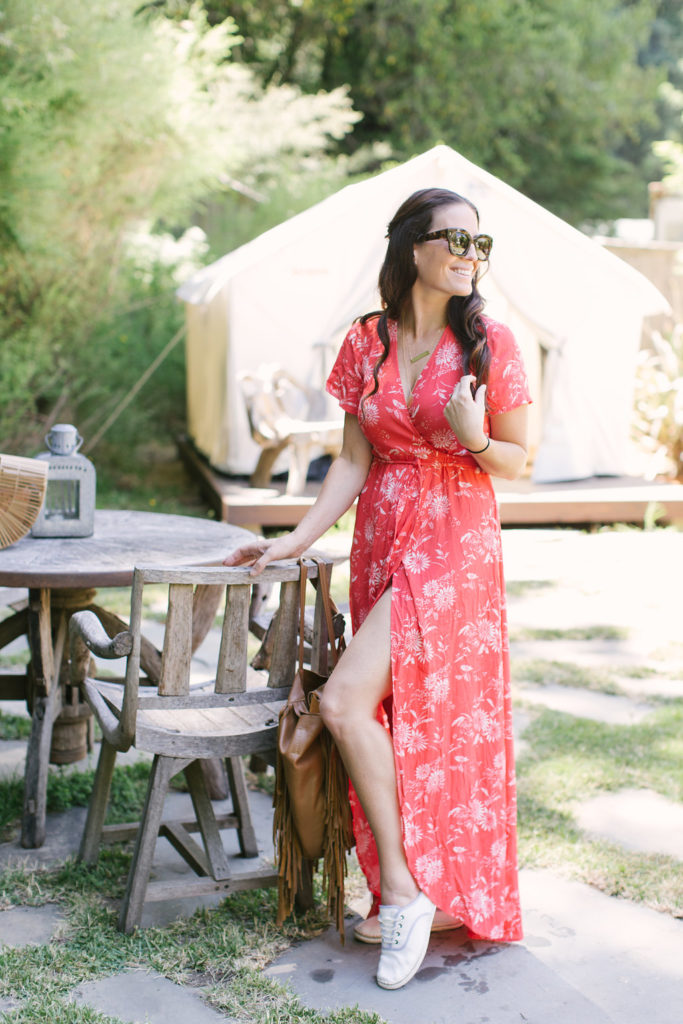 How did you meet Abby & Leah?
I met Abby my freshman year of high school, I was a public school transfer to high school and only had one friend coming into the school. Lucky for me, her and her friends thought I was cool enough to hang out with, haha! We've been friends ever since, going on over 20 years of friendship! Leah and I met working at a boutique together right out of college. She was actually my boss at first and sort of intimidating, but after one fateful night out we were fast friends. Fast forward over 10 years later and we are god mothers to each others children!
Tell us something you admire about Abby…
There are lots of things I admire about Abby, one is that she is a really great mom. She loves her kids more than anything and really tries to do her best every day for them. Another thing I admire about her is how thoughtful she is to others. It's something that has stuck out to me since High School. When we were younger she took care of a boy with special needs, which took a lot of patience and care. She also always made an effort to visit me or keep in touch with me when I moved away for college which kept our friendship strong, something I'm really grateful for.
What is something you know about Leah that may surprise people…
Leah is very mellow and down to earth when you meet her, but this girl has a wild side! She does not shy away from a good time!! Something I learned the very first time we went out together on that fateful night. I had thought, oh this girl and I probably won't be friends, she seems kind of quiet…. Boy was I wrong when I saw her in her element!! Although we have calmed down with having kids, I know my bestie still has it in her to get a little crazy…. In a good way!
What is something you have a girl crush on Leah for?
Well, she looks like Eva Mendes which is a huge girl crush thing right there!! I'd also say her legs, Leah has great legs and should probably show them off more! I also love her hair and am always envious of her clothing collection!
If the three of you were attacked in a dark alley, who would you all hide behind?
Well definitely not Abby because she's like 5 feet tall, haha! I think I'd be the most feisty and probably get shanked because of it. I'm gonna have to go with Leah here because she would probably be the most level headed but also the most mama bear out of the three of us!
Who's the Monica, who's the Rachel and who's the Phoebe?
I could have gone a lot of different directions here but I'm going to say Abby is the Monica – she is pretty crazy when it comes to anything she does and totally over thinks things. I could also see Abby as a former fatty and chef because she loves food, haha! Leah is Rachel because she has great hair, loves clothes and is super loyal. She would be the one to work for Ralph Lauren and have a haircut everyone tries to copy. I'm Phoebe because I think I'm the most free spirited believe it or not, and I could definitely picture myself singing Smelly Cat to a crowd… And I think I'm kind of the weirdest, haha! One thing though, I would never run like Phoebe does, hahahahahaha!
Abby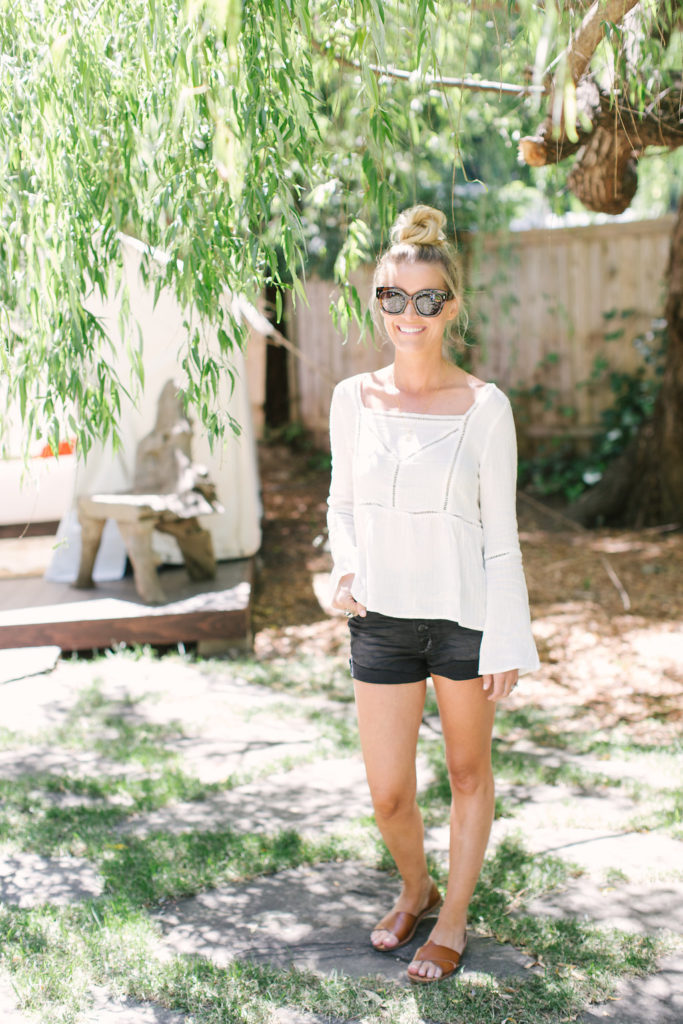 How did you meet Jacquelyn & Leah?
I have known Jacquelyn since our freshmen year in high school. Been good buds ever since. I met Leah thru Jacquelyn during our college years (their college years, I pretended I went to college, ha! JK I did!) and became closer with her when we started Beijos.
What is your favorite memory of Jacquelyn from High School?
Loaded question! How can I possibly pick one favorite memory! I'm sure you could only imagine the trouble us two got into. Well.. I'll 1st let you in on that we are members of the BHB club, a prestigious club we started in high school. It was a group that would gather weekly to watch and discuss a very important and groundbreaking television show… it's called Beverly Hills, 90210. :) One of the best memories that I will let out of the vault, is that Jacquelyn has a full dance routine choreographed by herself to the popular early 2000 dance jam, the thong song.

If you could describe Leah in 3 words what would they be? Oh Leah, this girl can't be described in three words. She is one of the best people I'm proud to call a friend. She is extremely kind, a natural perfectionist, and very reliable for always sharing a bottle of wine or two with.
What is one thing you have a girl crush on Jacquelyn for?
I have two, her hair cause it grows so freaking fast and it has a natural curl, and her lips! I have no upper lip, and she has herself a full pout that only non upper lippers could only dream about.
If you were all at a nude beach who would be the first to take the plunge?
Oh definitely Jacquelyn! Hands down. Duh.
Who's the Brenda, who's the Kelly and who's the Donna?
Oh tough one. I'm gonna say I'm Brenda cause well she is has tendencies to over analyze things (guilty), and also is up for a good time! Good time Sally! Jacquelyn is totally Kelly… always thinking she is the popular one ;) , and Leah is Donna. Everyone loves her, not crazy, and always a friend you can rely on. She basically evens outs the craziness that Brenda and Kelly can create.
Leah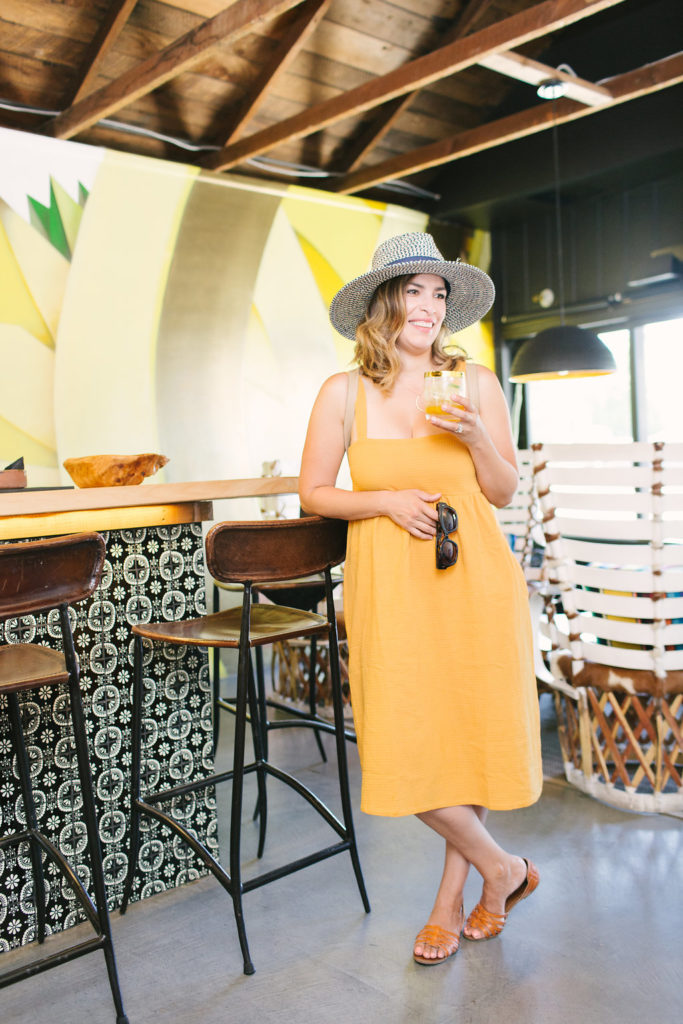 How did you meet Jacquelyn & Abby?
I met Jacquelyn working at a clothing boutique in Newport when I was a youngster in my formative 20's. We hit it off pretty quickly and it's been history ever since. I met Abby through Jacquelyn, since they went to school together. We are all pretty normal and easy going with a lot in common as far as design and taste go, so there you go… a fun loving little trio!
What is something you know about Jacquelyn that may surprise people?
She's a total tomboy. Yup, not afraid to play with the boys, and she's actually better than most of them.
If you could describe Abby in 3 words what would they be?Creative, thoughtful, and an easy target for us to make fun of hehe, love you Ab!!
What is one thing you have a girl crush on Abby for?
Her ability to style food. My god is she great at that or what?? One of the best I've seen right there!!
Out of the three of you, who is most likely to get lost while driving?I think Abby! haha
Who's the Kim, who's the Kourtney and who's the Khloe?
I'm gonna say I'm the Kourtney, Jacquelyn is Kim and Abby is Khole.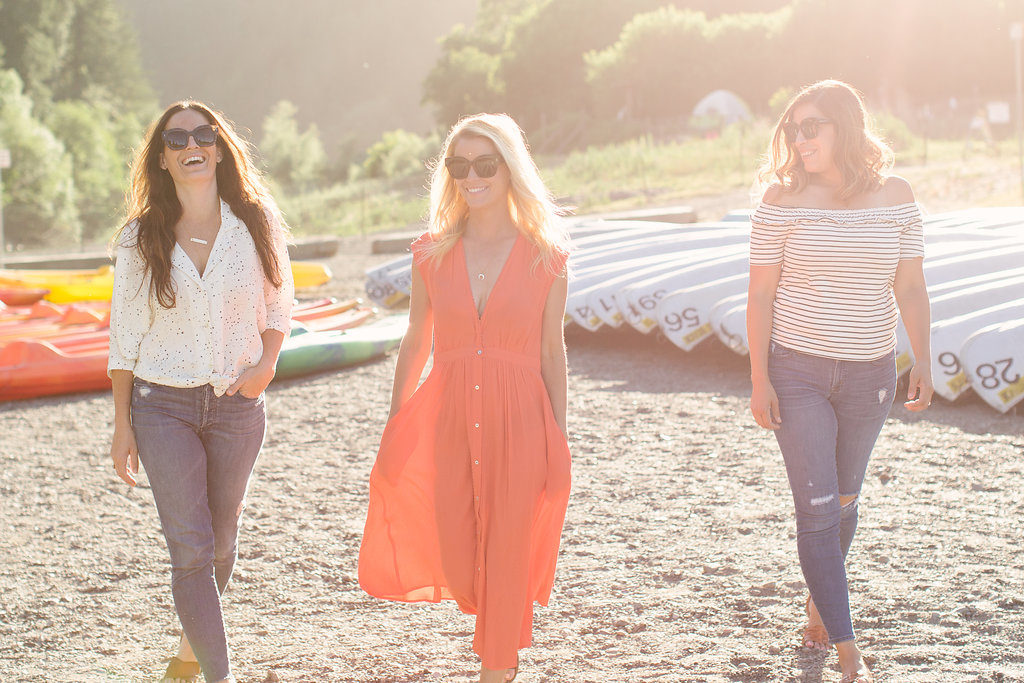 And there you have it! A little bit more about us, our friendship and how we tick! Make sure you call your best girlfriends today and tell them you love them! Better yet, toast to them with a glass of wine!! Because National Girlfriends Day is definitely Beijos approved!
xx
Jacquelyn