Up next on our Beijos Fall to do List?!  Finding the perfect Fall sweater, and I think we accomplished our goal!  Remember that super cute blanket and pillow duo from Chaser we posted here last week?!  Well guess what, it comes in the cutest little sweater too, and it's a great Fall staple!
Us Beijos gals are so in love with this cardigan.  You can dress it up or down and the colors can be mixed with anything.  I have been wearing mine non stop!  Take a look with how we styled our sweaters on ourselves, we know you are going to want one!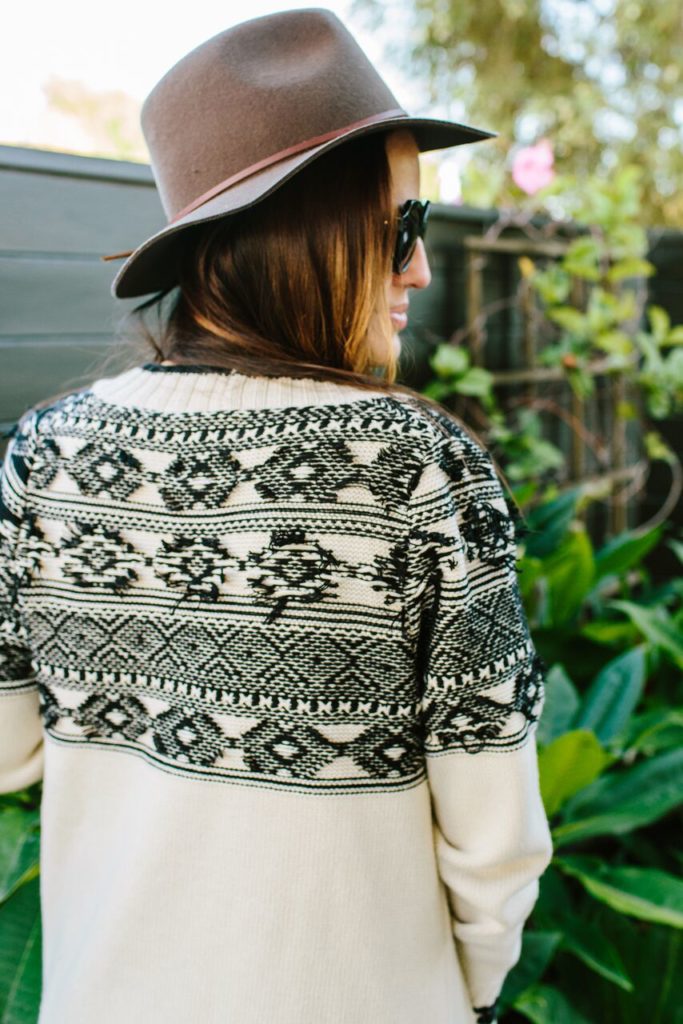 Photos by Kayla Adams and Meg Perotti
Sunglasses from Wyeth
First up is Abby, rocking her sweater on what looks like the perfect Fall day!  The leaves are falling and there is just a touch of chill in the air, but you still want to show off those sexy gams right ladies?!  Well just throw this cute cardigan over your favorite black dress!  And how cute is Abby pairing this look with her sneakers?!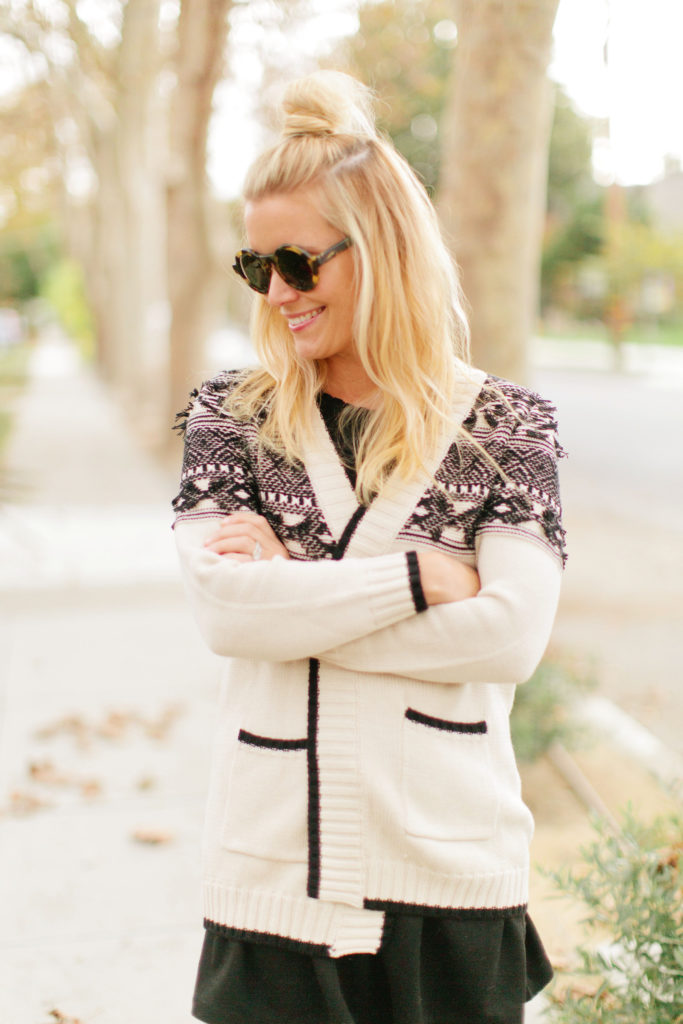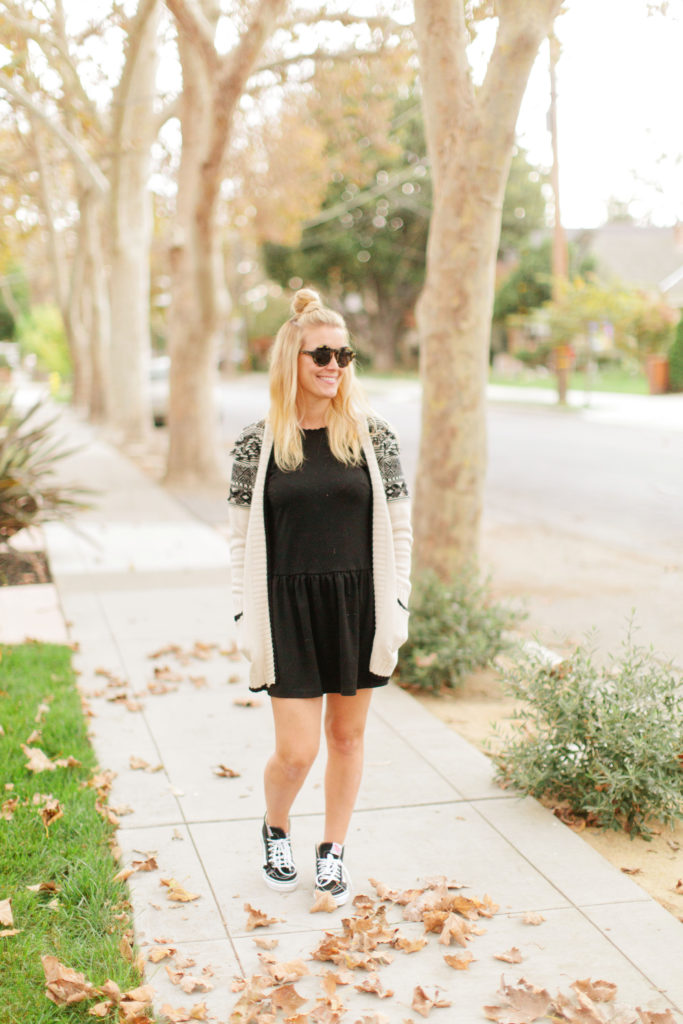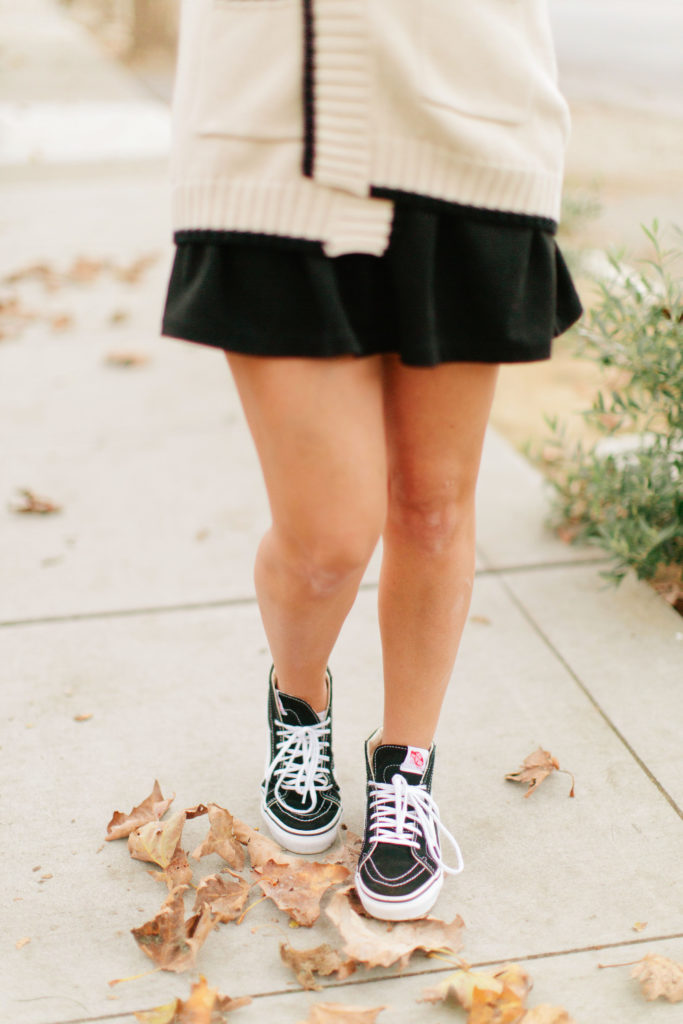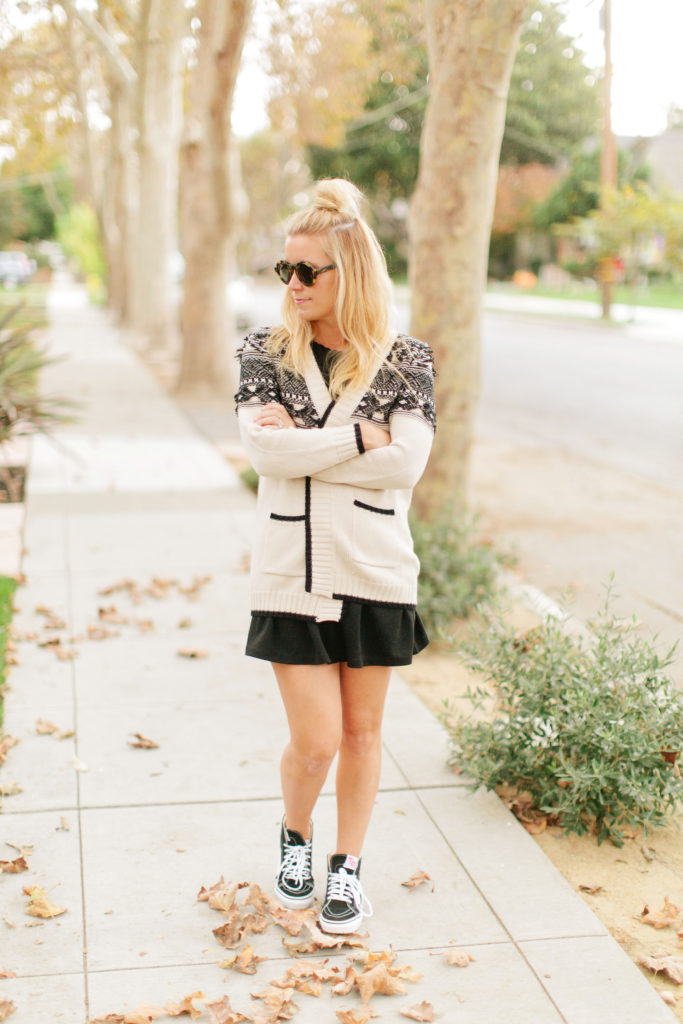 Hey, there's me!  Like I said, I've been wearing this sweater non stop, my husband is like "again?!!?" Haha!!  I wore mine with what I think is a cute date night outfit (what are those like?  I haven't had one in a while!)  So at least what I imagine a date night outfit to be!  Some cute high waisted jeans, a pretty silk top, some booties and my favorite hat… All you need is your sweater and you are set!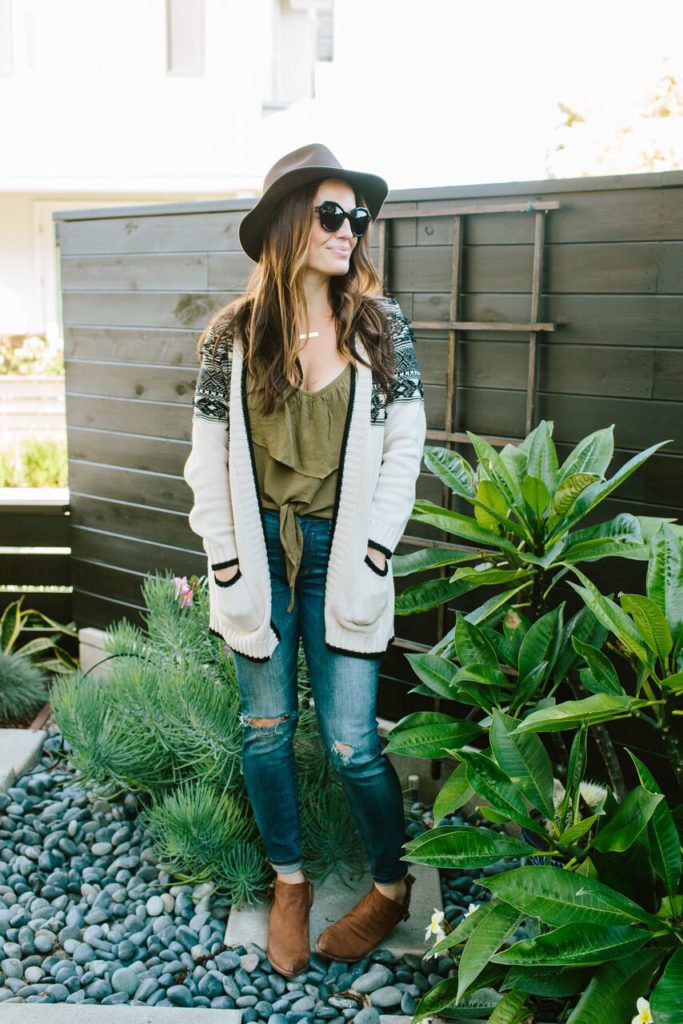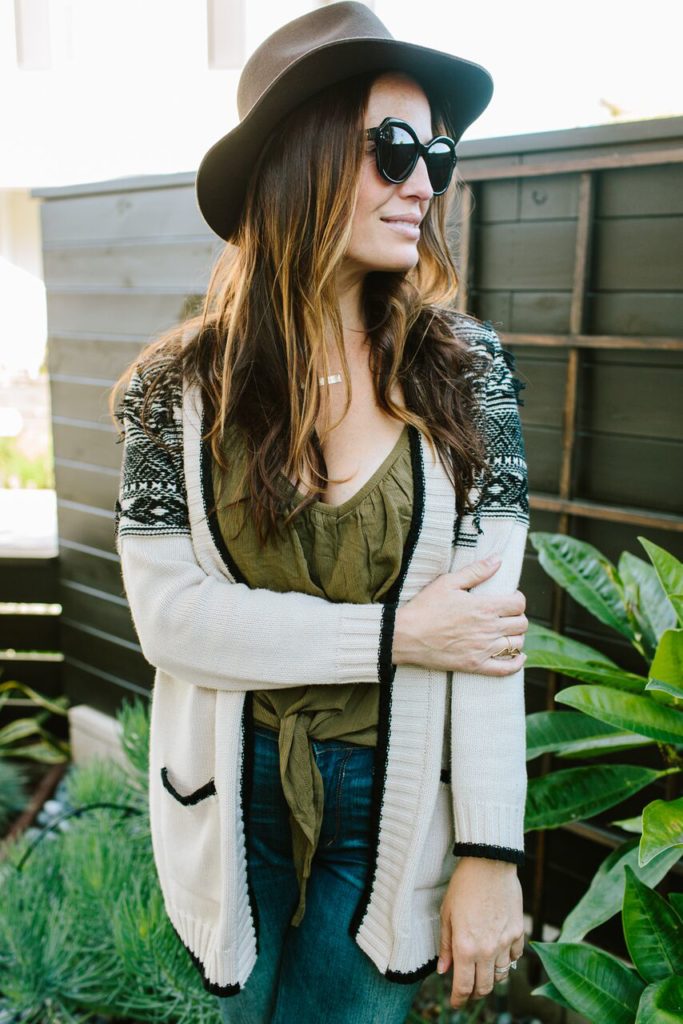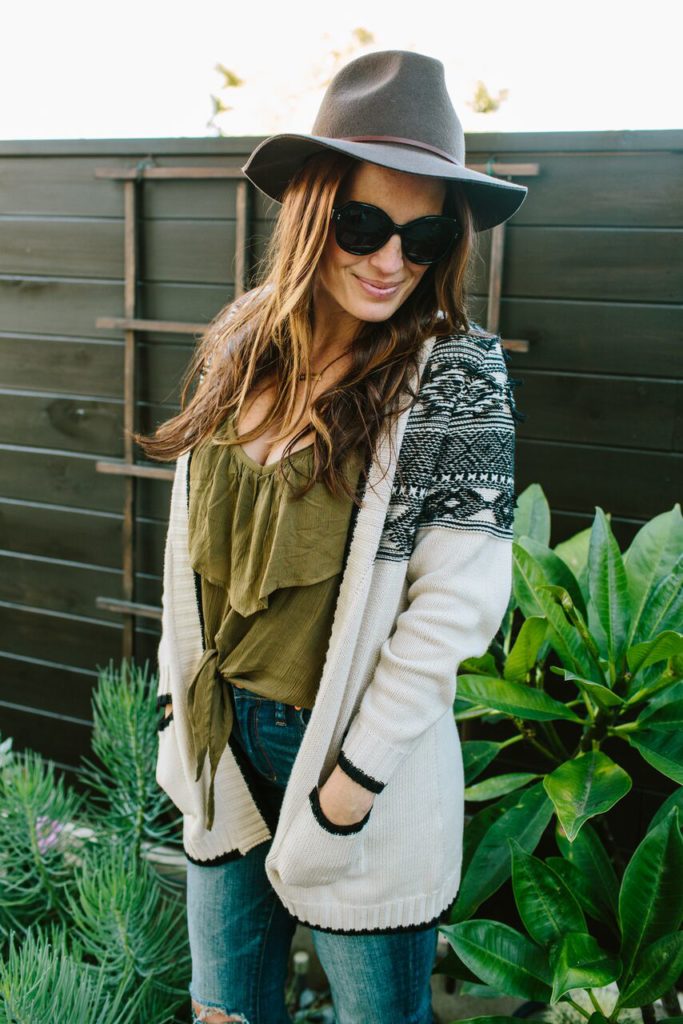 Last up is Leah!  She went with a casual look, something that a mom on the go could throw on and wear for anything!  She chose a casual cotton top with her favorite jeans and moccasins.  Add her pretty turquoise jewelry to dress it up a bit and of course her sweater and she is set!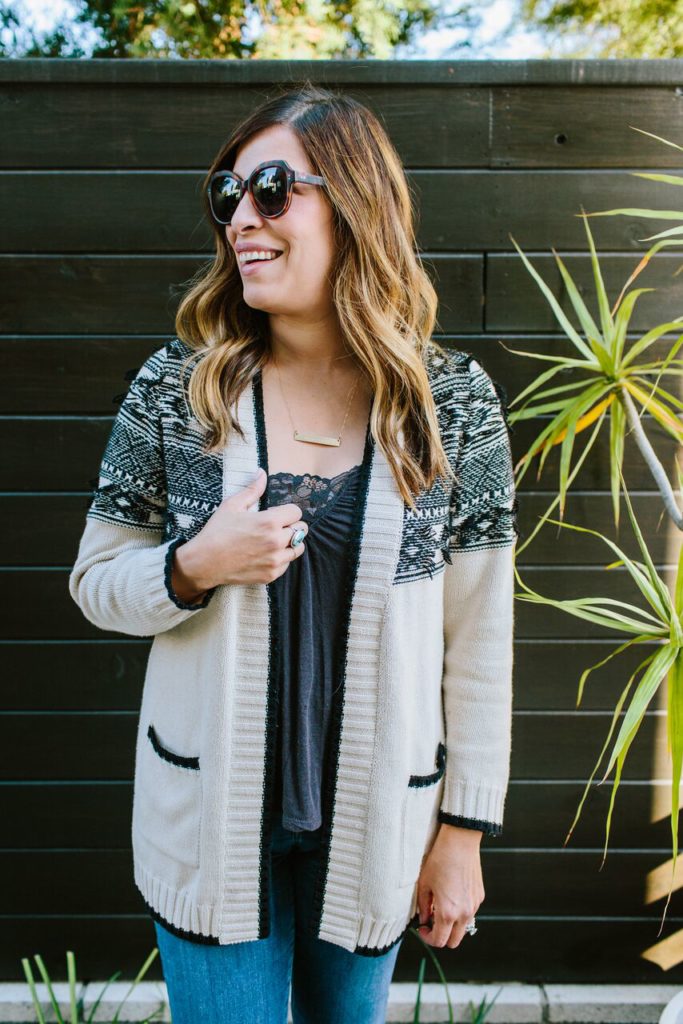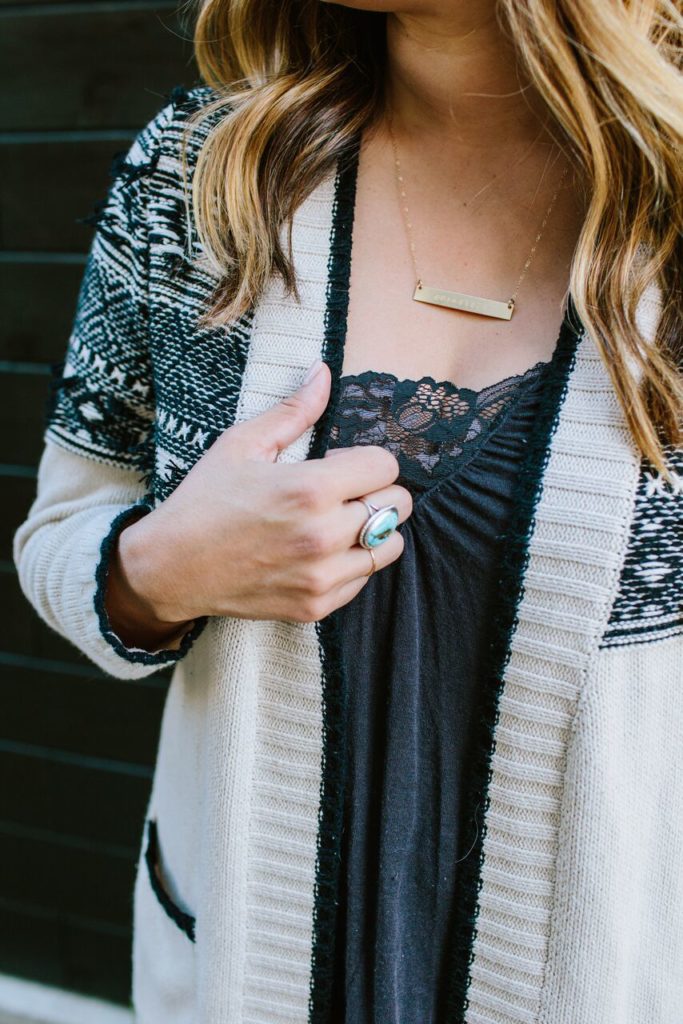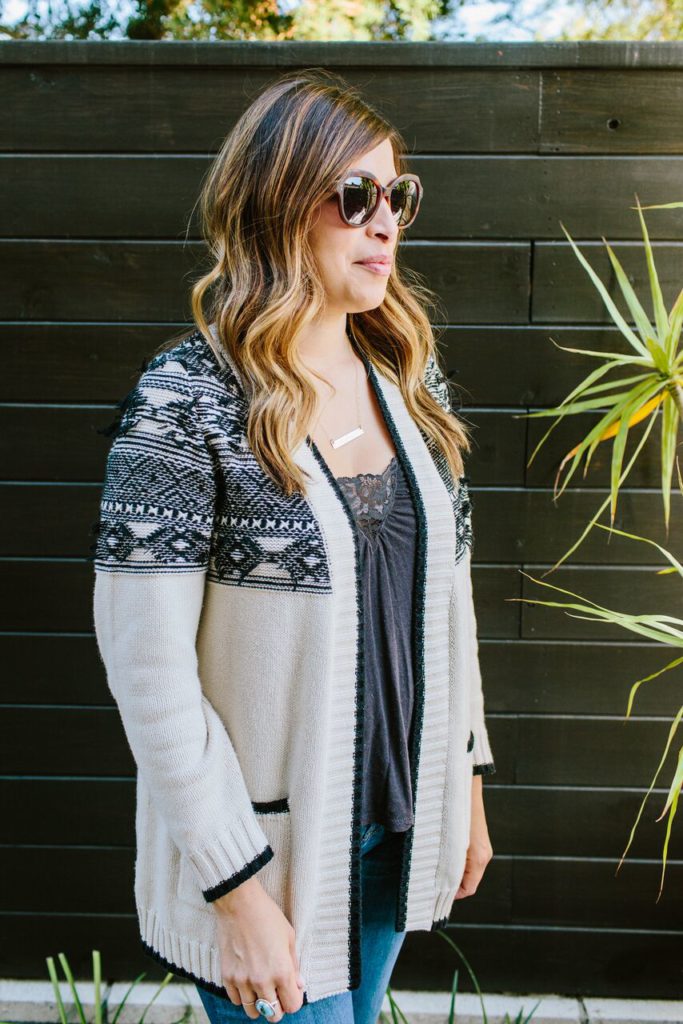 Now don't you love this sweater as much as us?!  Head on over to Chaser's site to get one for yourself!  It's a must have in our books!
xx
Jacquelyn