Now, you guys know that we love to plan playdates for our littles and with a holiday like Halloween around the corner it called for all sorts of fun!! Since this holiday is all about the sugar, we thought why not add more?! I know we are crazy, haha!! But hey, if it involves baking and decorating cookies it's worth the craziness, right?  We decided a pumpkin cookie party was in order and what can we say, it was a hit!  The kids had so much fun seeing all of the Halloween decorations and it really got them excited for the holiday, plus if you add cookies to anything they are bound to be happy!  This party was featured on Mini Style Blog yesterday, so head on over there to see more!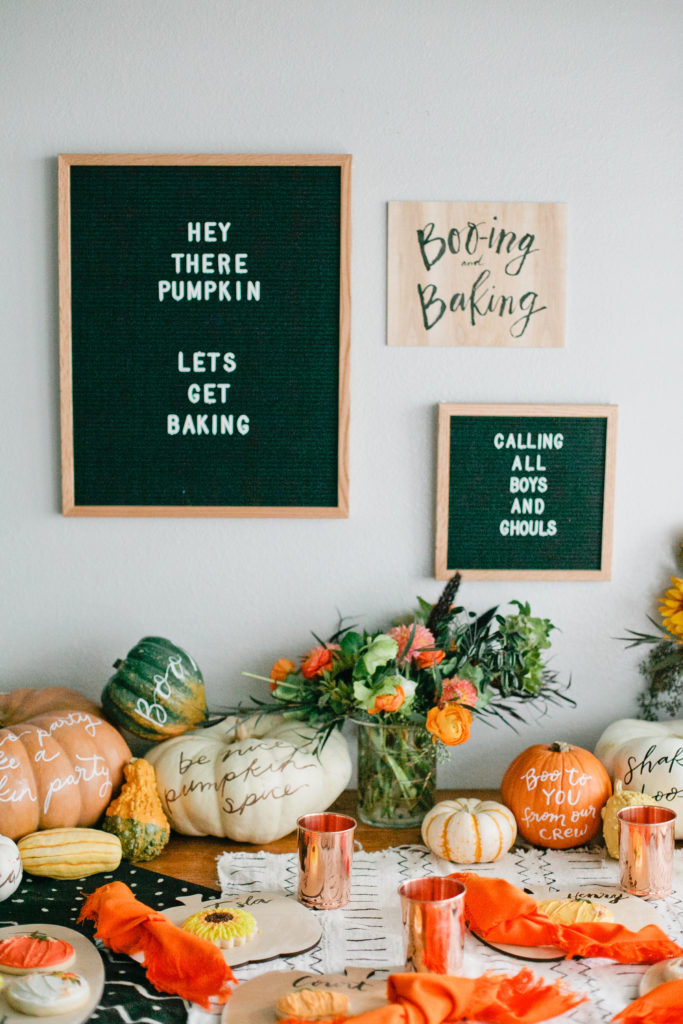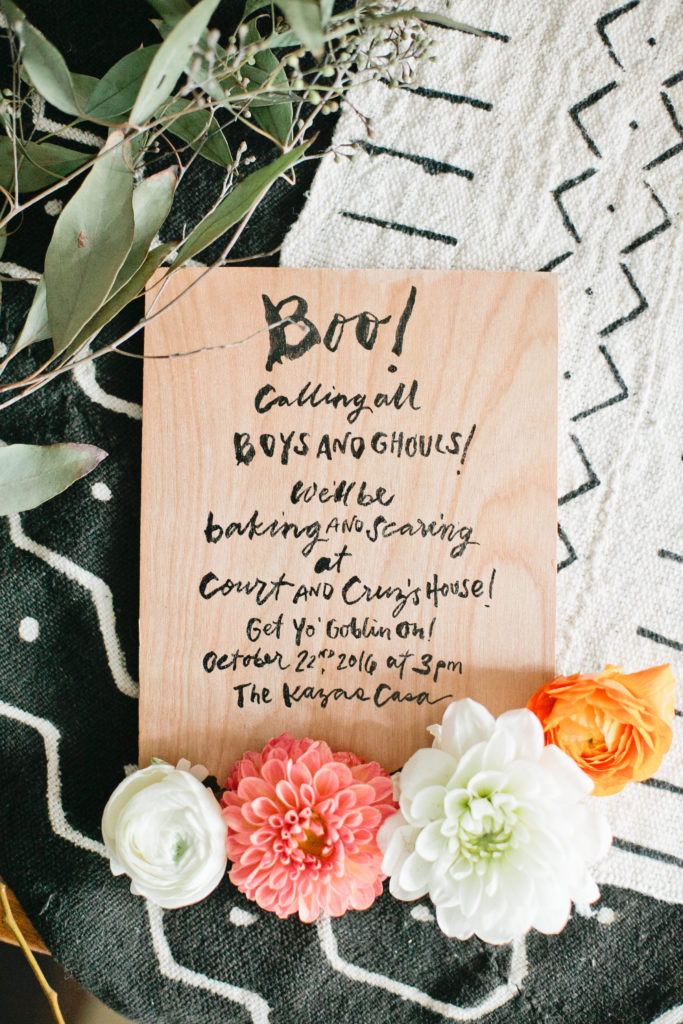 Photos by Megan Welker
We set the tone with fun pumpkin shaped plates by The Duo Studio and personalized by Blot & Dot, they were a hit! And a keepsake they can keep for future Halloweens to come! Our table was full of pumpkins and gourds with funny sayings by Blot & Dot as well and lots of orange, black, white and copper!  The pretty textiles are from Boho Pillow and The Little Market and fun Fall flowers done by Flowers by Mae Mae.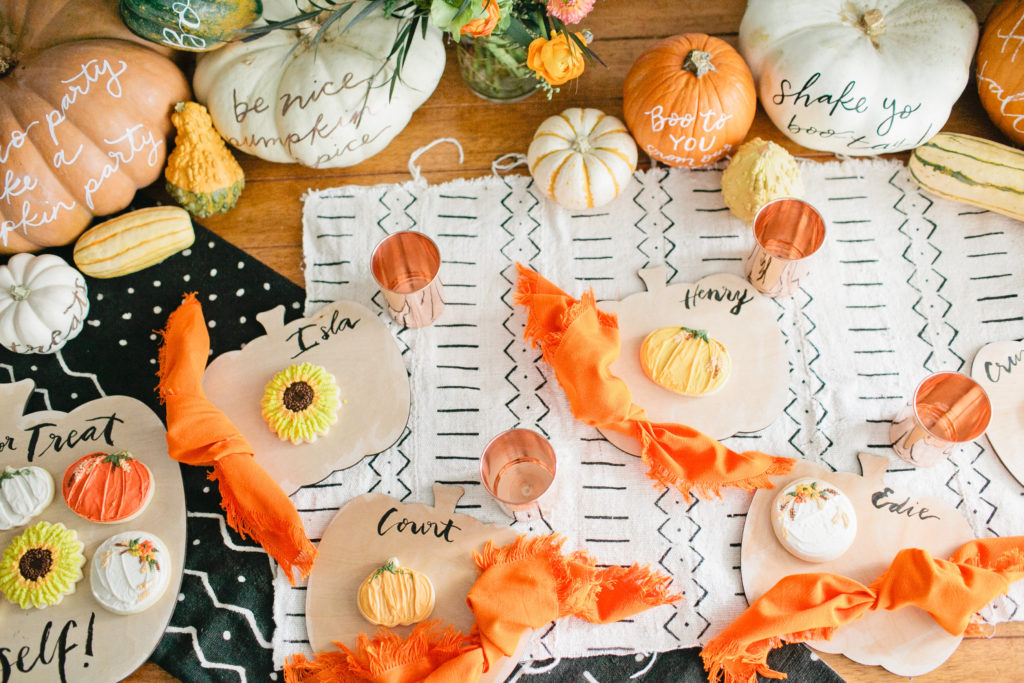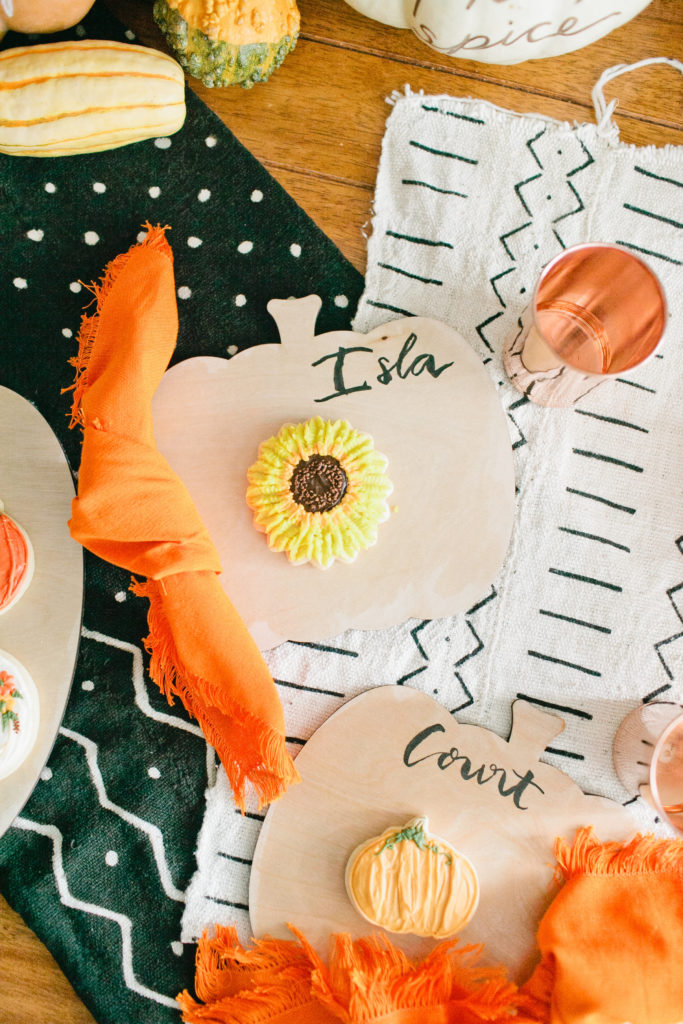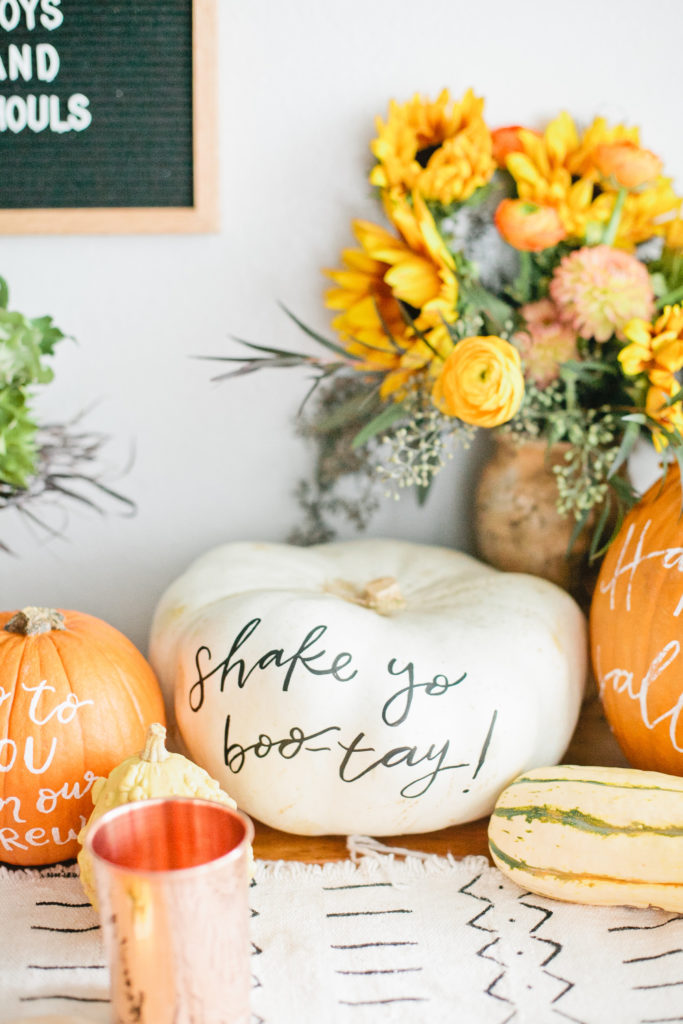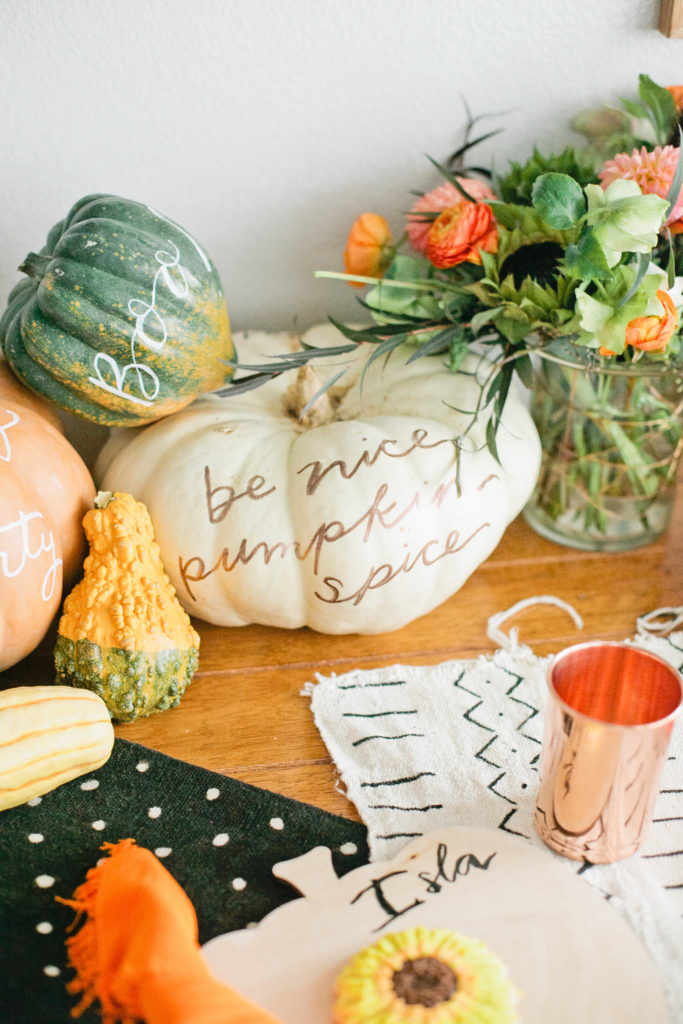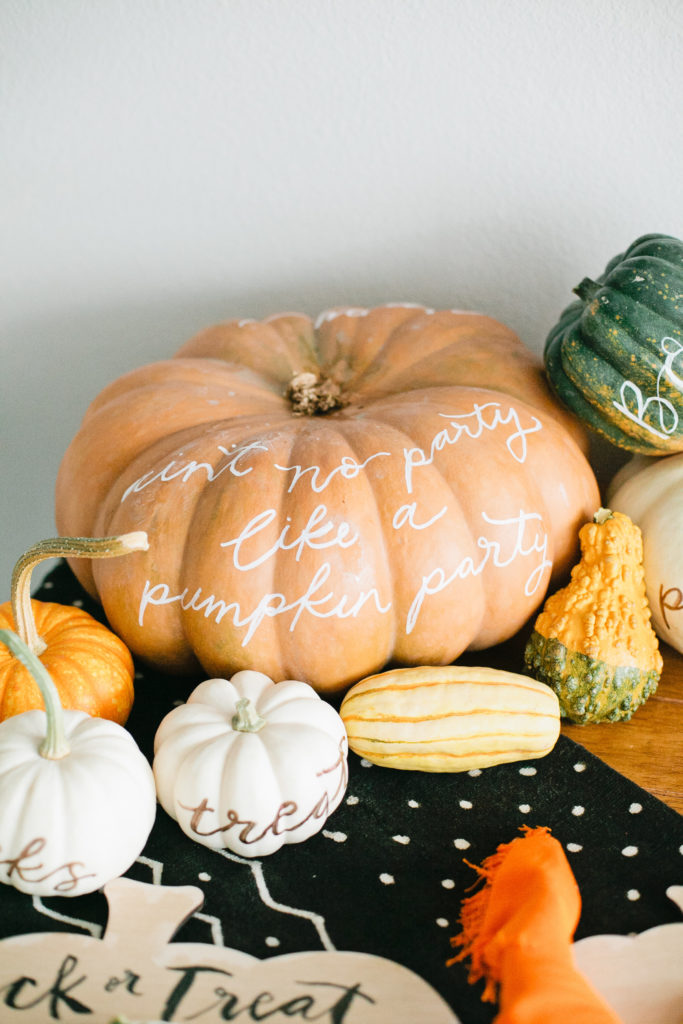 Now no pumpkin cookie party would be complete without some delicious cookies!  Lucky us, Parchment Cookies made the most adorable Fall and pumpkin themed cookies for the kids to try and recreate… Their efforts didn't come close of course, but they sure had fun getting messy and trying!!  We love how beautiful and intricate her cookies are, they are just too cute!  And did we mention so yummy?!
It was a fun little afternoon to play and get creative, one of our favorite things to do!  Any time our kids can get their hands dirty and use their imaginations it makes our hearts happy.  These little ones loved decorating their own pumpkin cookies, and of course eating them too!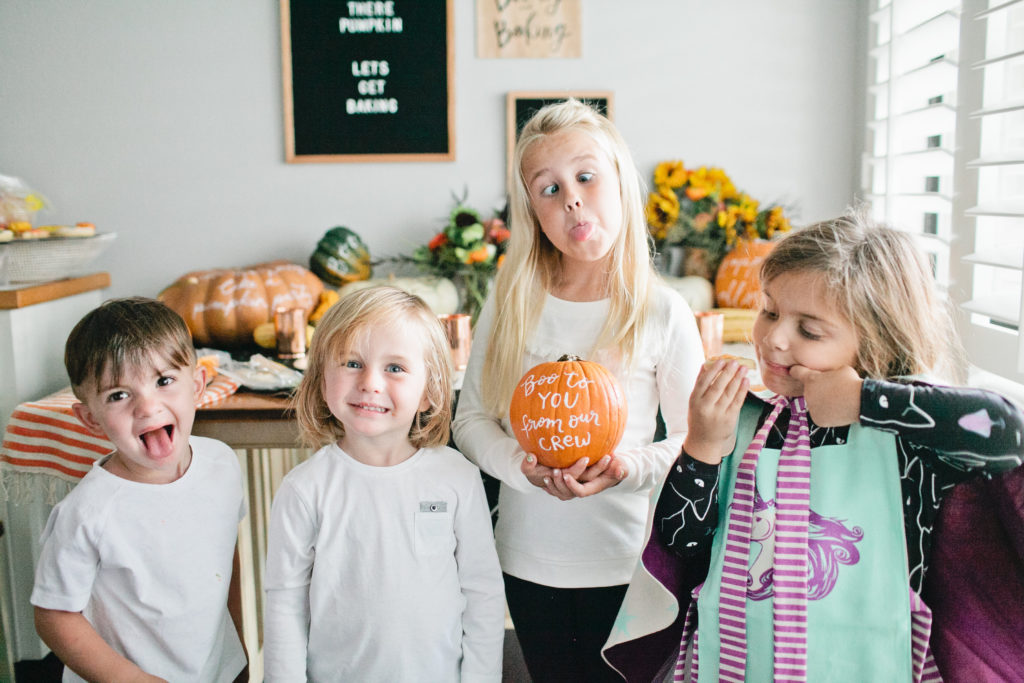 xx