So as a part of scouring the globe for the cutest items we can adorn our children with, we came across this amazing necklace line Gunner & Lux, who just happened to have a kids line Little Lux.  Their designs are funky and unique and kids love to wear their favorite animals, fruit or toys around their neck!
Here's our adorable Jett with his favorite Soldier…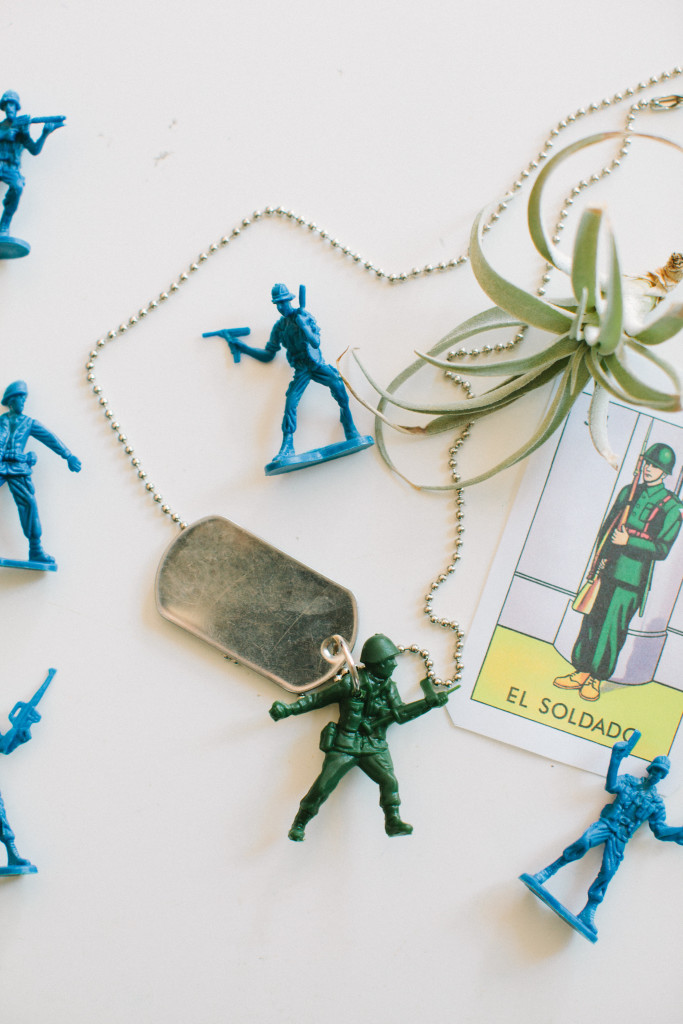 And our pretty Dylan and her perfectly pink stacking doll…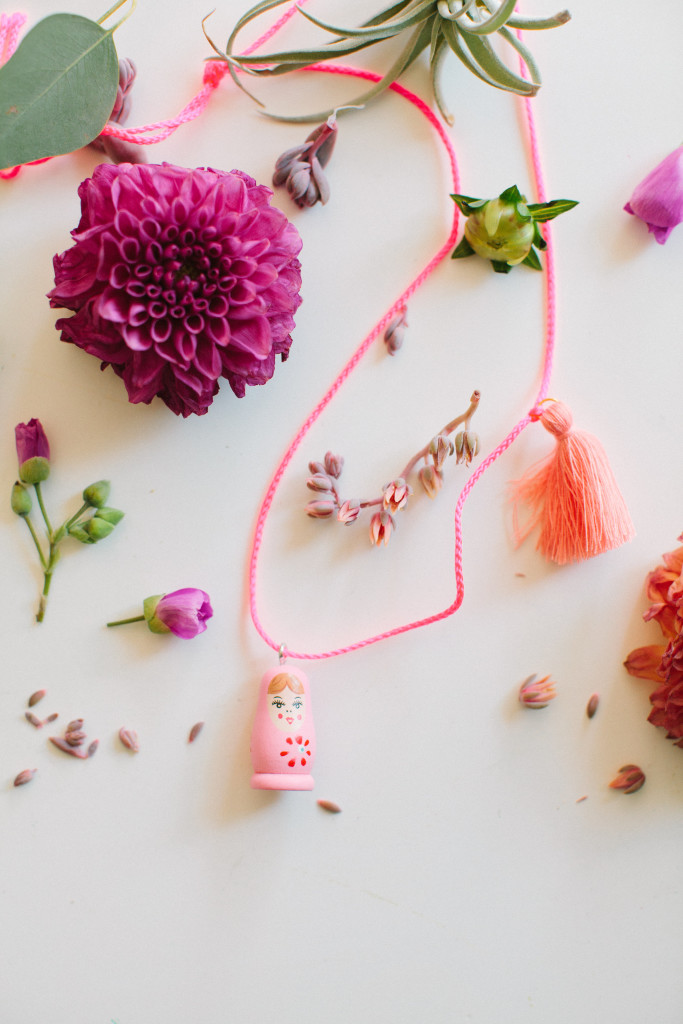 Our charming wild child Court and his Fox…
WHAT DOES THE FOX SAY???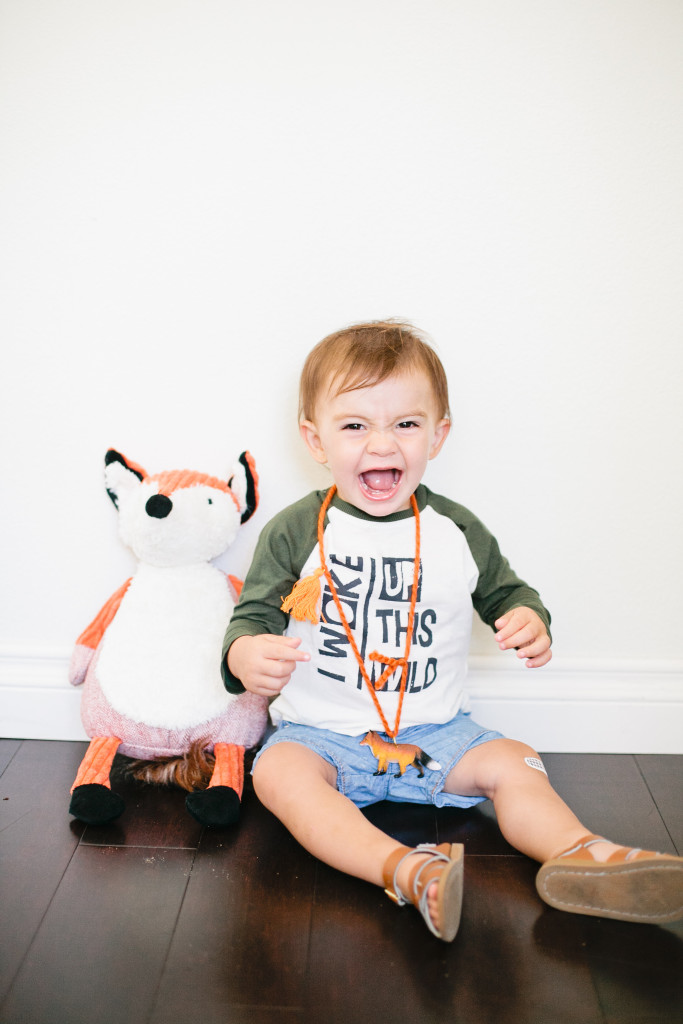 This kid…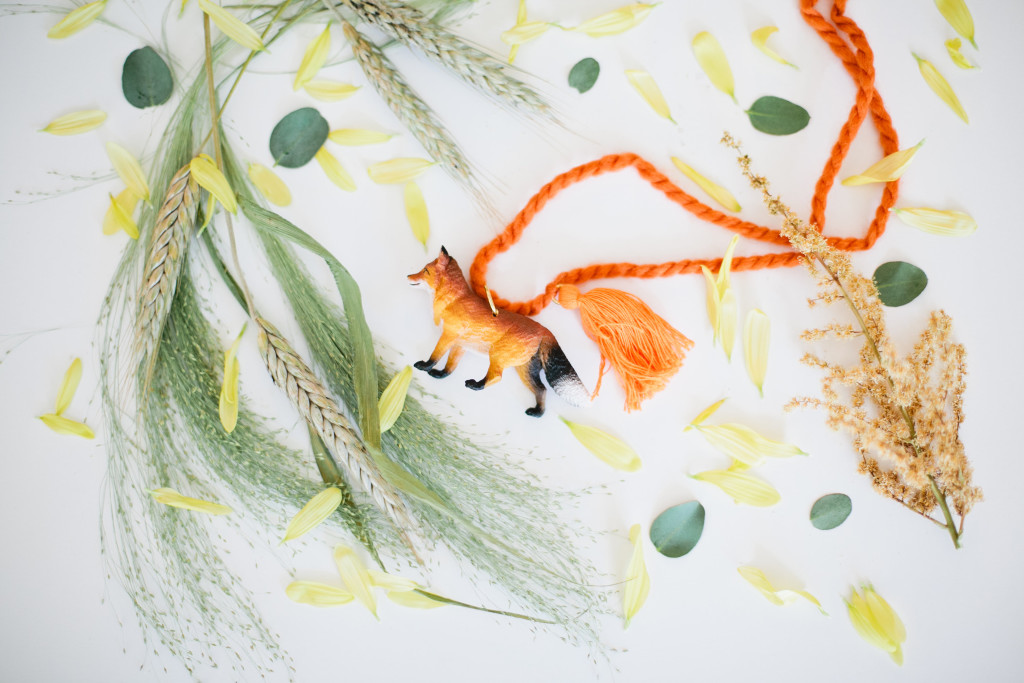 And then our darling Edie girl and her colorful yellow butterfly…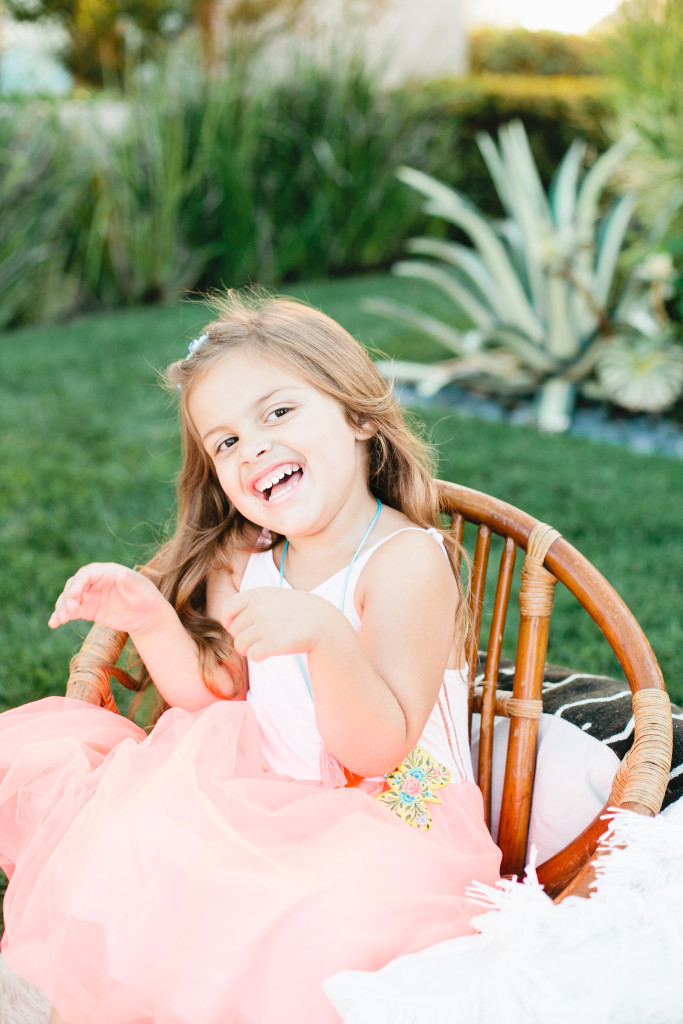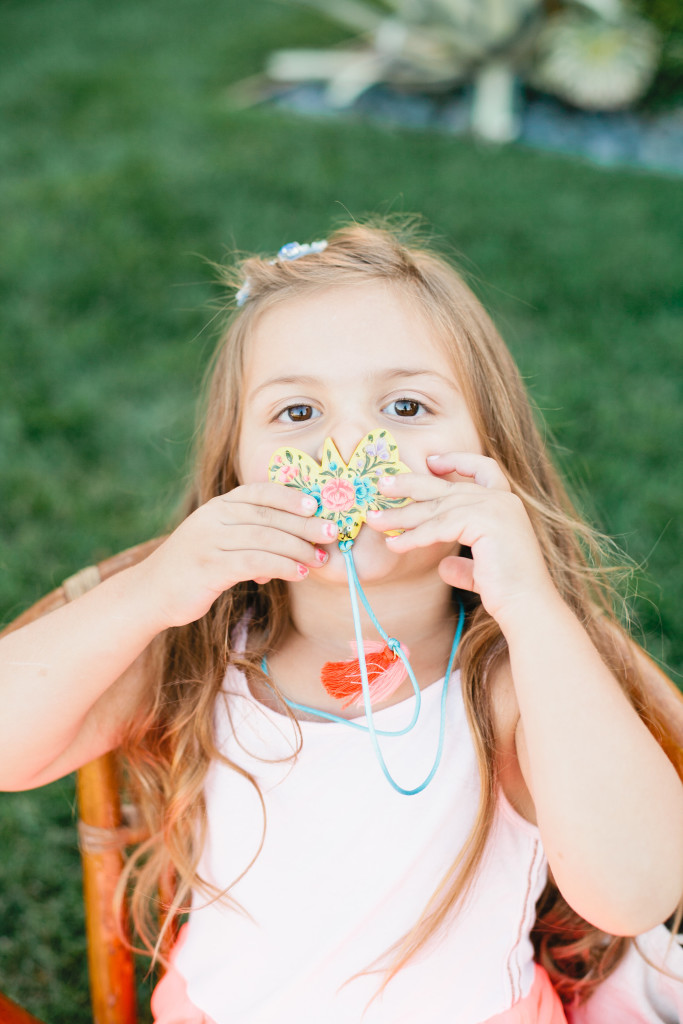 Goofy much??
We chatted a bit with John the owner of Gunner & Lux…
How and when did Gunner and Lux begin?
I started collecting vintage jewelry for our six-year old daughter Riley when she was born, knowing there would be a time when she would want to play "dress up" while she danced her way to an imaginary costume ball.   Since neither of her dads wear jewelry, we searched thrift stores, antique stores, and asked friends and family for jewelry that they didn't use.   Within just a few short months we had collected a treasure chest of amazing jewels.
As our daughter grew, she picked out the jewels she wanted to keep, and I decided to try my hand at crafting a one-of-a-kind adult necklace in early 2013.  Riley wanted to watch, and before I knew it, she was helping me create the first Gunner & Lux necklace.
My first necklace was a success, and quickly after my necklaces began selling in local boutiques, along with our Gunner & Lux website.  Riley continued to show a knack for making jewelry, so after dinner she and I worked on the necklaces together.   Using her fine motor skills, she learned how to tie knots, use pliers, and tweezers as she developed her own line of necklaces for the little fashionistas! ….and that is how Gunner & Lux and LITTLE LUX was born!
What inspired the brand?
I have always had a passion for art, for creating things. I feel very fortunate that I have a very creative daughter who also likes to make things, who likes to spend her time drawing, painting and making lots and lots of jewelry.  My daughter is very inspired by the outdoor, taking walks, going to the aquarium, spending time during the summers at zoo camp and nature camp.  For me it's the "search" finding the perfect vintage pieces to make a "one-of-a-kind" statement necklace.
What's next for Gunner & Lux?
We are super excited about our LITTLE LUX Holiday Necklace we have been working on it for a while now, so we really hope people enjoy it!
Another great thing is that they always offer free shipping!! Check our their site here and their awesome instragram feed @gunnerandlux
We just love this line!!
Xx Beijos Gals
Photos by Yasmin Sarai and Megan Welker