Chances are if you are familiar with the wedding industry you have heard of Jesi Haack, she is the insanely talented and creative owner of Jesi Haack Design, an event design and planning company based out of Costa Mesa, CA.  Not only is Jesi full of creativity but she is also one of the kindest and most sincere people we've met in this crazy industry… She's basically our idol!!  Which is why we are so excited to take a peek inside of her beautiful home.  The creativity in the family doesn't stop at Jesi, her hubby is Ryan Haack, co-owner of Foxes and Wolves, a talented photography duo and Wolf Camp Studio located in Costa Mesa, CA.
This talented duo are parents to four beautiful children and you can sense their warmth just by looking at these photos.  They are the ultimate family unit, now let's take a better look at how two creatives create a cool space for it all…
Photos by the lovely Ala Cortez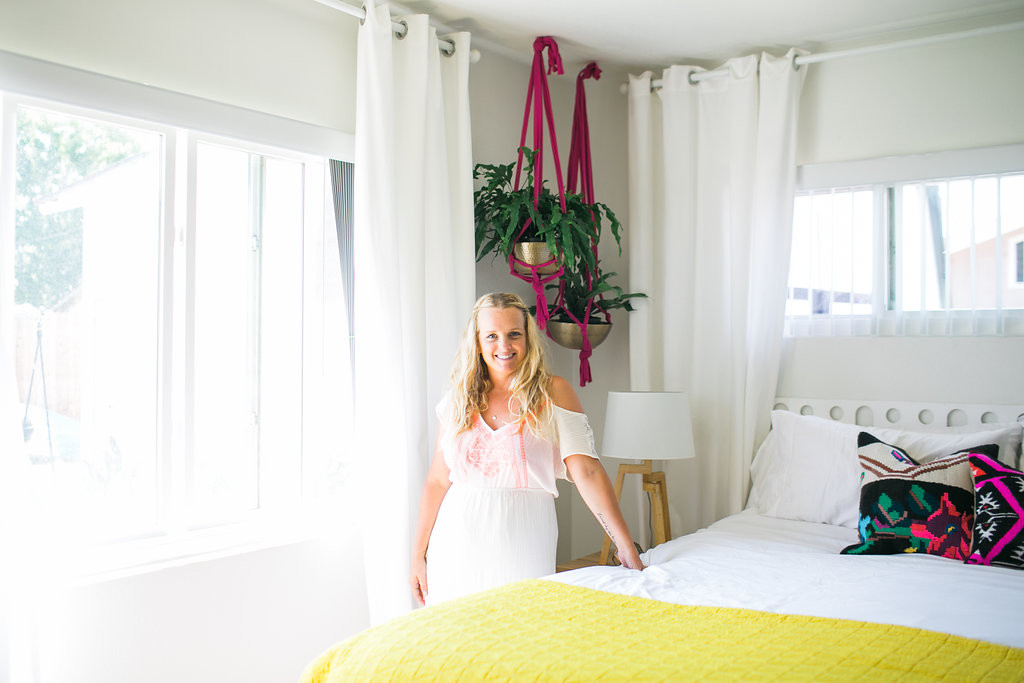 How did you get started in Event Design?
Randomly.  I was helping all of my friends with their wedding and then THEIR friends started asking me to help with theirs, then people started offering to PAY me!!???  Then a few of my weddings got featured on some blogs and it just started snowballing:)
What is your favorite thing to do with your family at home?
I love sitting at the dinner table (
the Haack Table by Sean Woolsey
) and eating dinner and asking my family what their "highs and lows" were of the day.  It's good for my soul to just sit and chat with my kids and husband about the good and bad things of their days.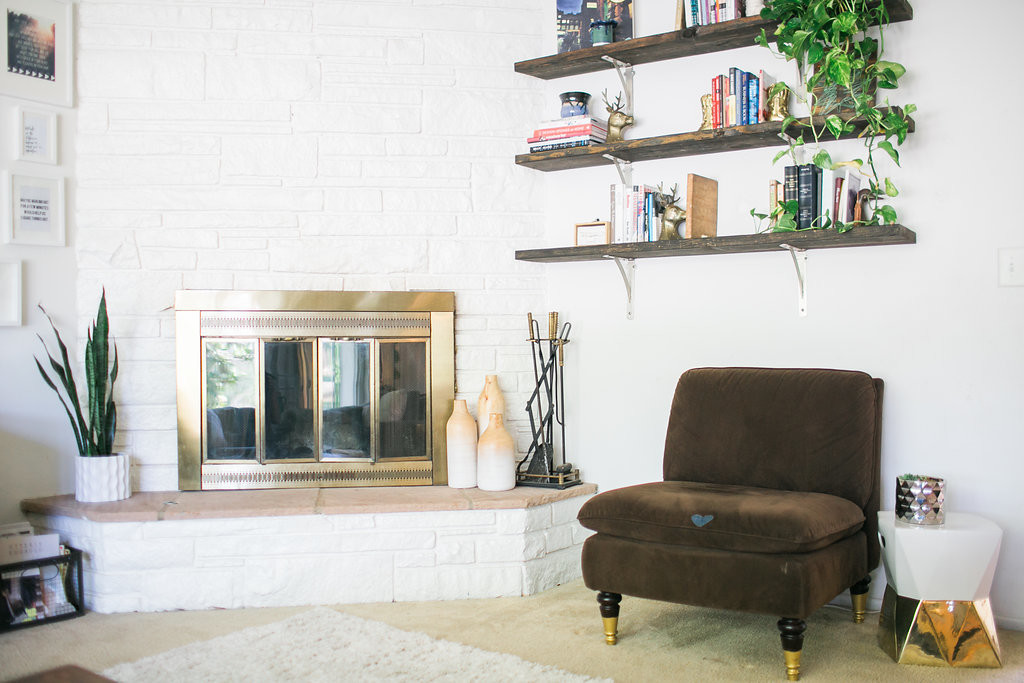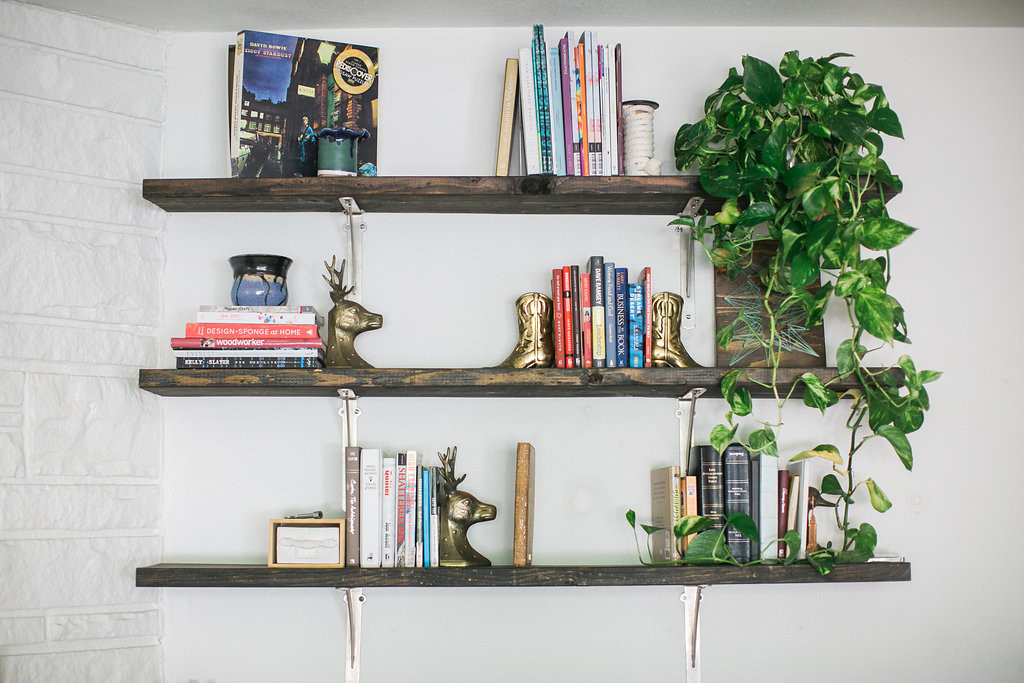 What are your favorite go to places to shop for your home?
TJ Maxx is my fave.  I love the thrill of the hunt.  I also love thrift stores.  I don't necessarily love vintage stuff, but I like to find funky things that are random and paint them or something, to make them more awesome.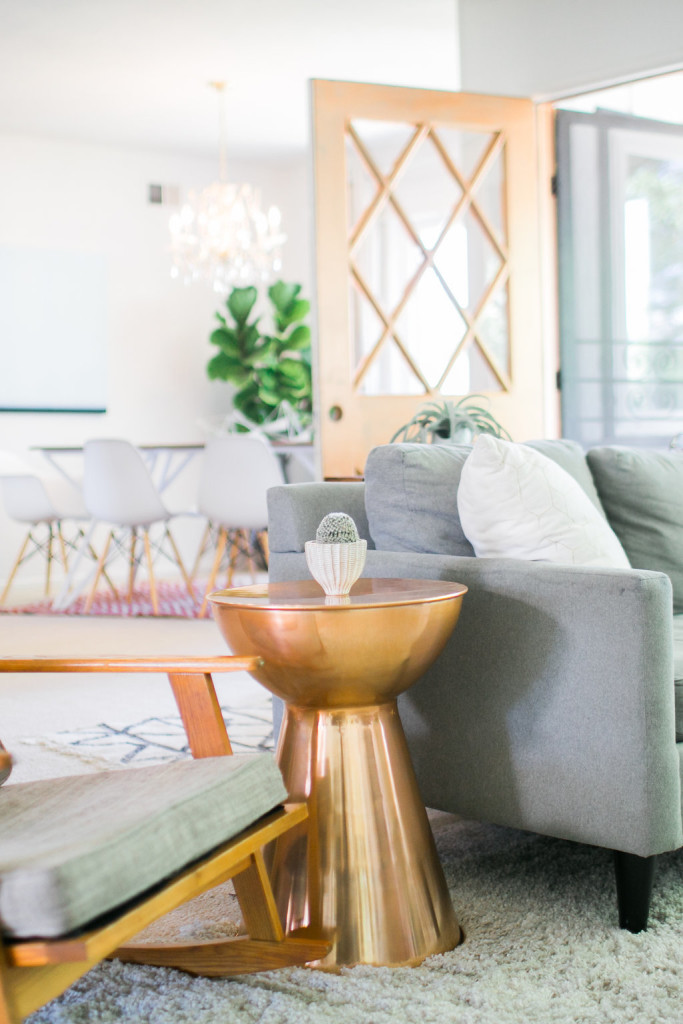 How do you relate your event design to your home design?
In my event design I really like to push the envelope and think a bit farther out of the box. I try and use my mind in the same way when it comes to my home. I really like to use leftover installations from my business in the design of my home. Sometimes in a detrimental way…like, I am so emotionally attached to the things that I create, that I want to use them in my home, but maybe it just doesn't make sense……like, an 8ft x 8ft laser cut wall as a headboard? Hmmmmmm……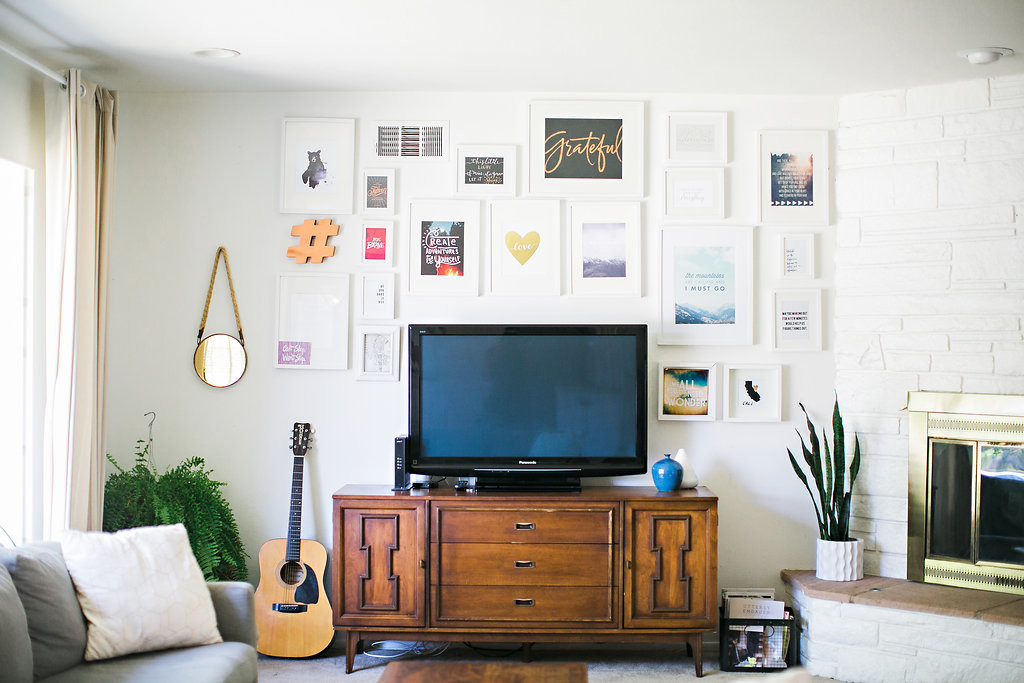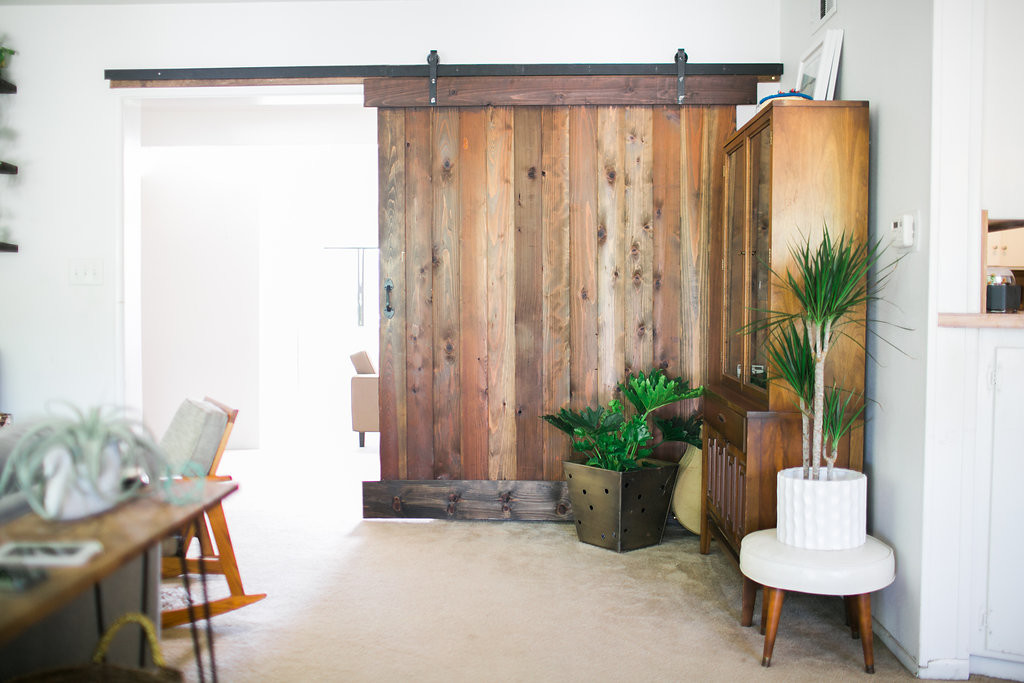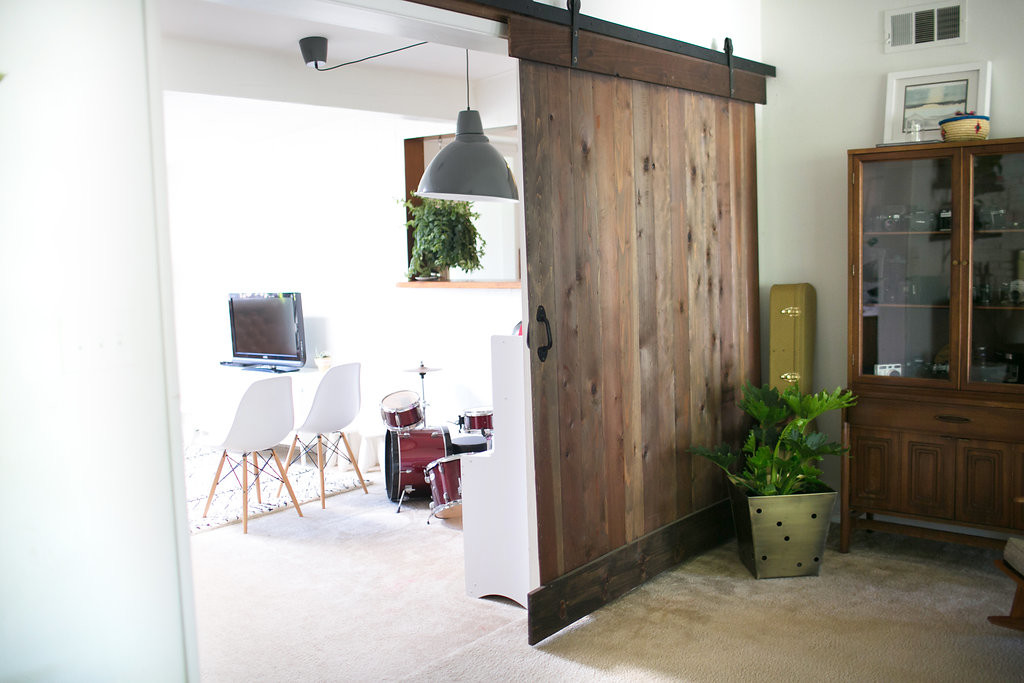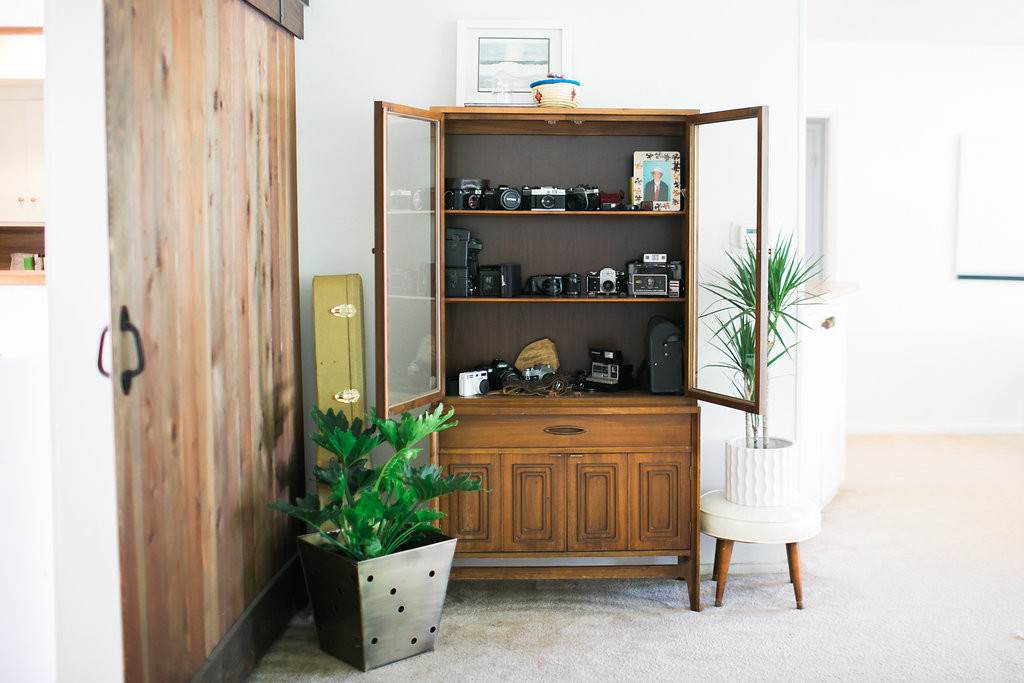 Here's a look into Jesi's kids rooms….
First, the little ladies… The newest addition Emerald Kate's nursery and big sister River June…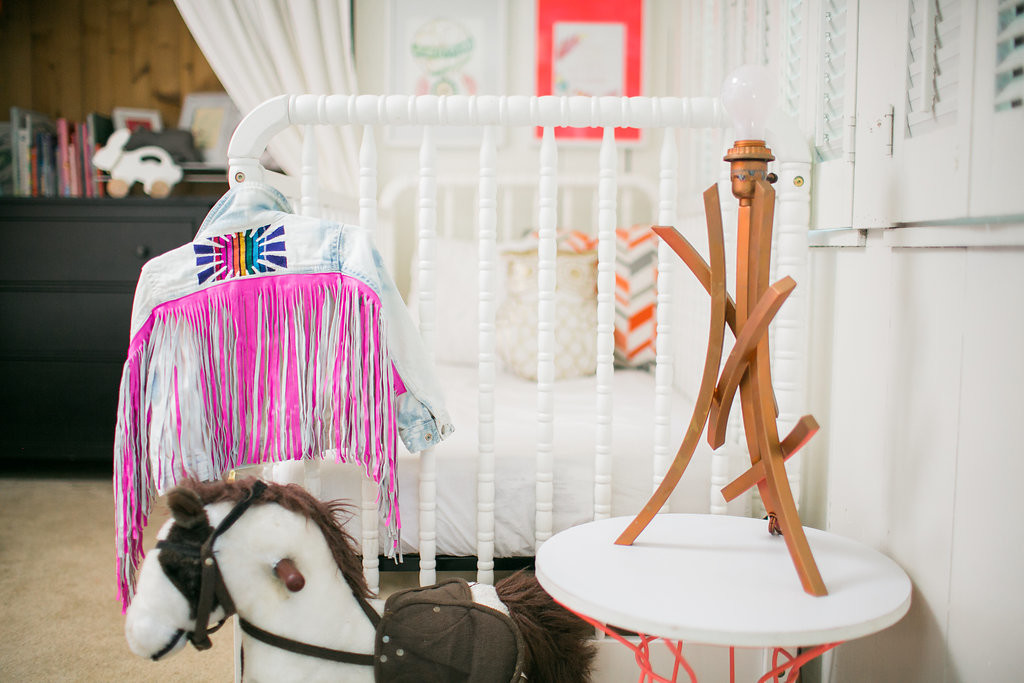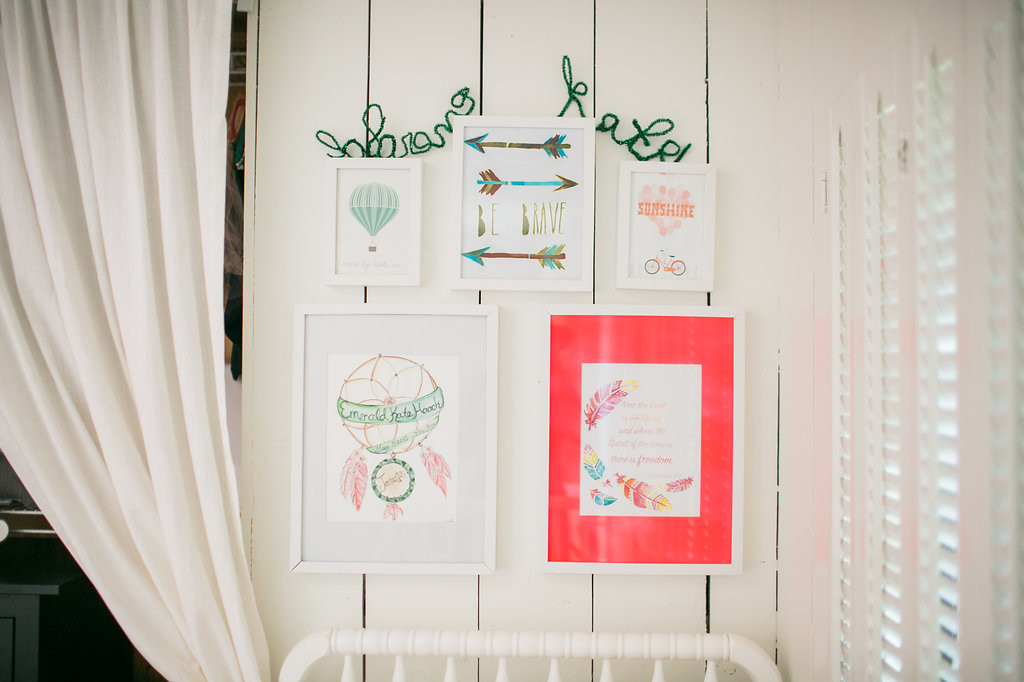 You may have seen this amazing heart creation below in the Valentine's themed baby shower Jesi threw for her friend earlier this year that was featured on Glitter Guide.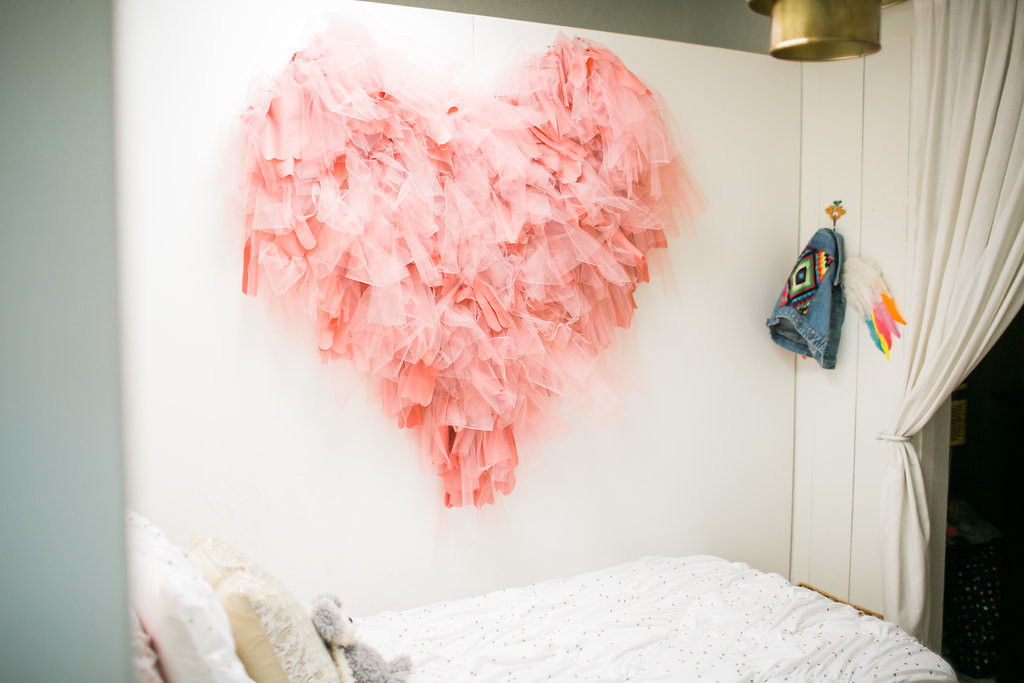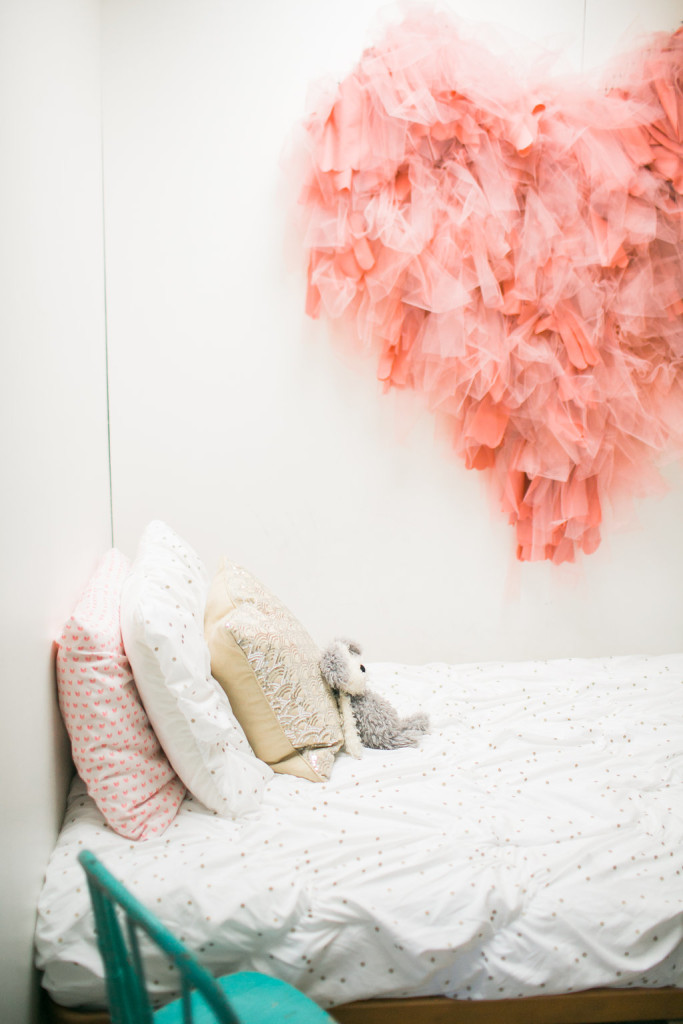 And the oldest of the Haack kids, Jonah Liv & Maverick Kyser…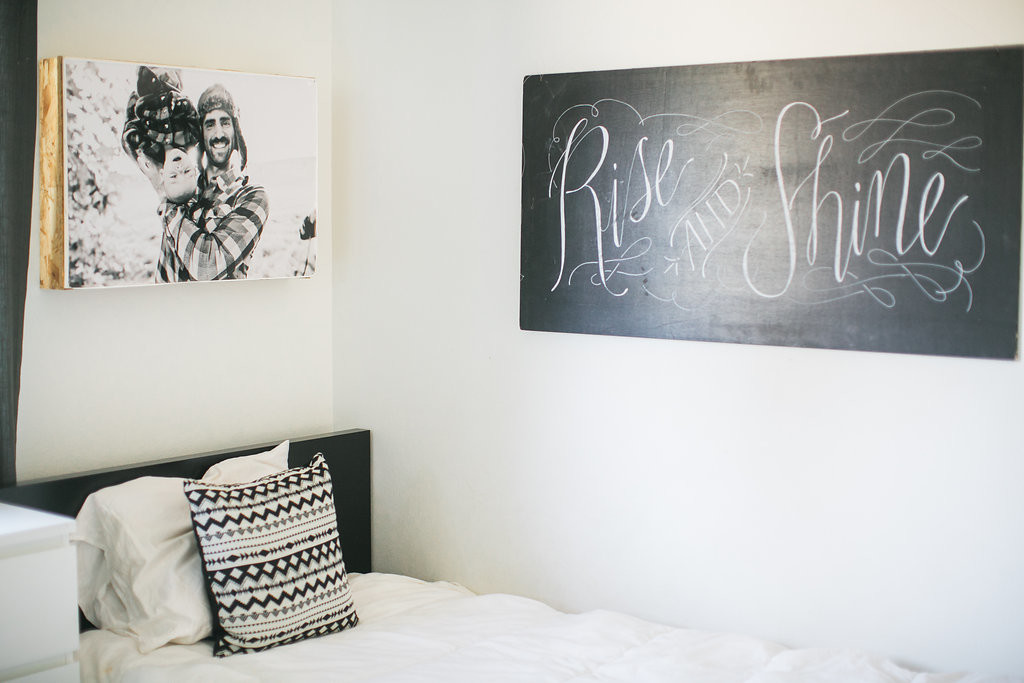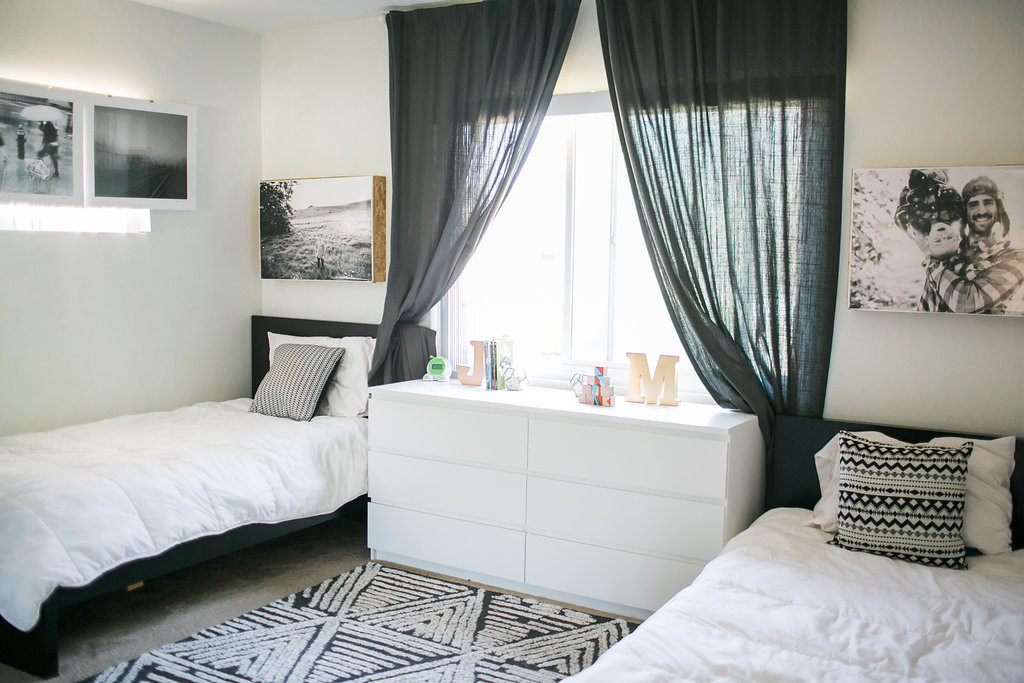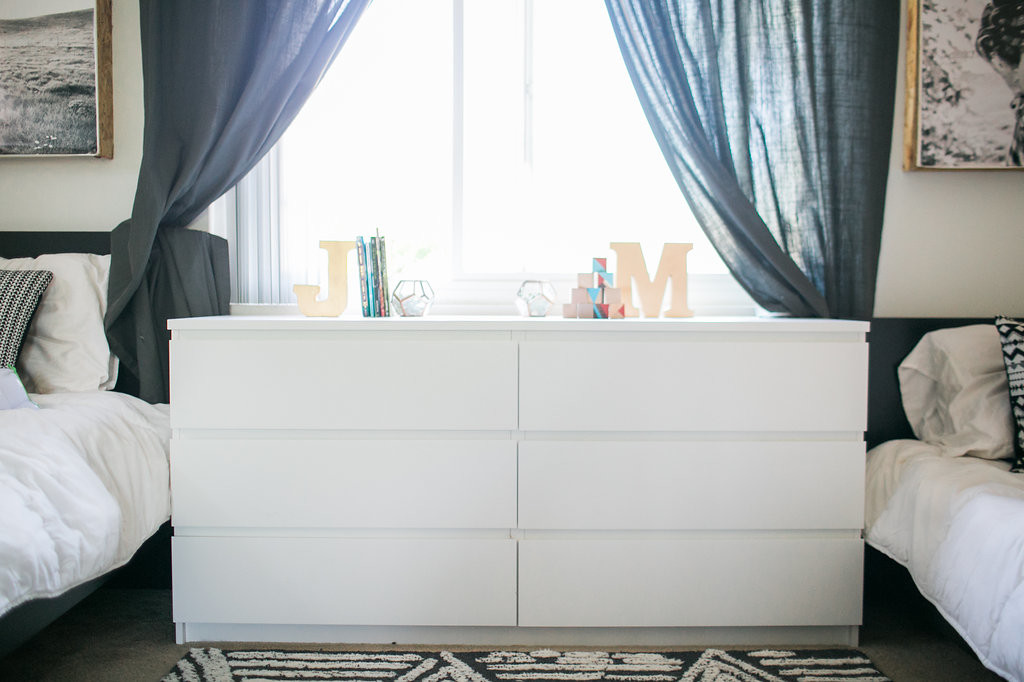 What in your home screams Jesi?
I have to say it's the chicken lamp in the boy's room.  It's seriously my favorite.  Super random and hilarious and unique.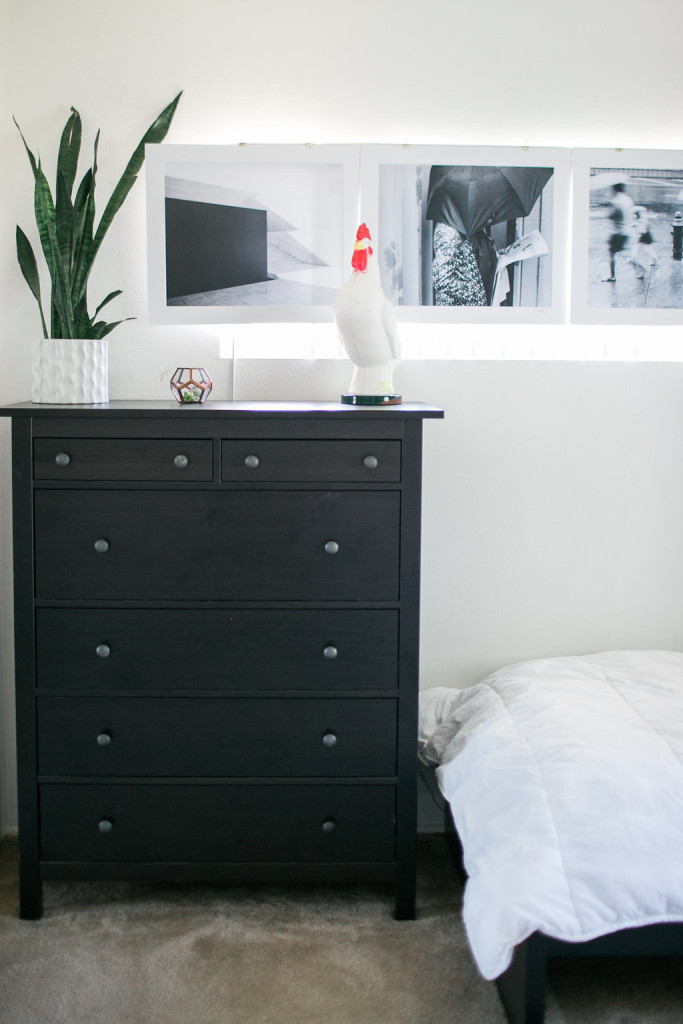 On to Jesi & Ryan's bedroom…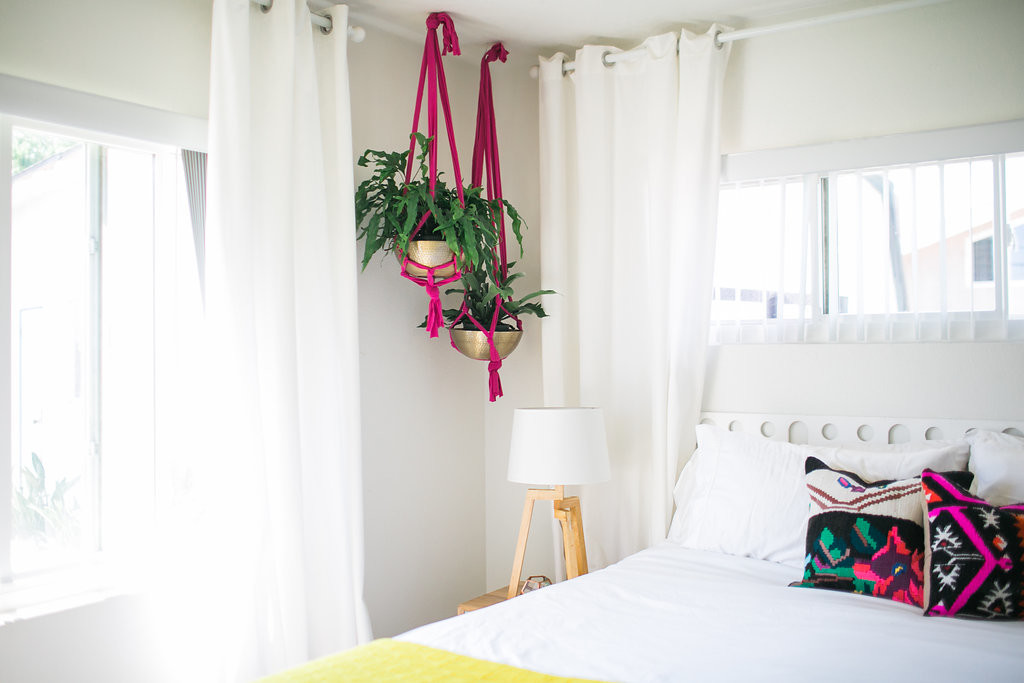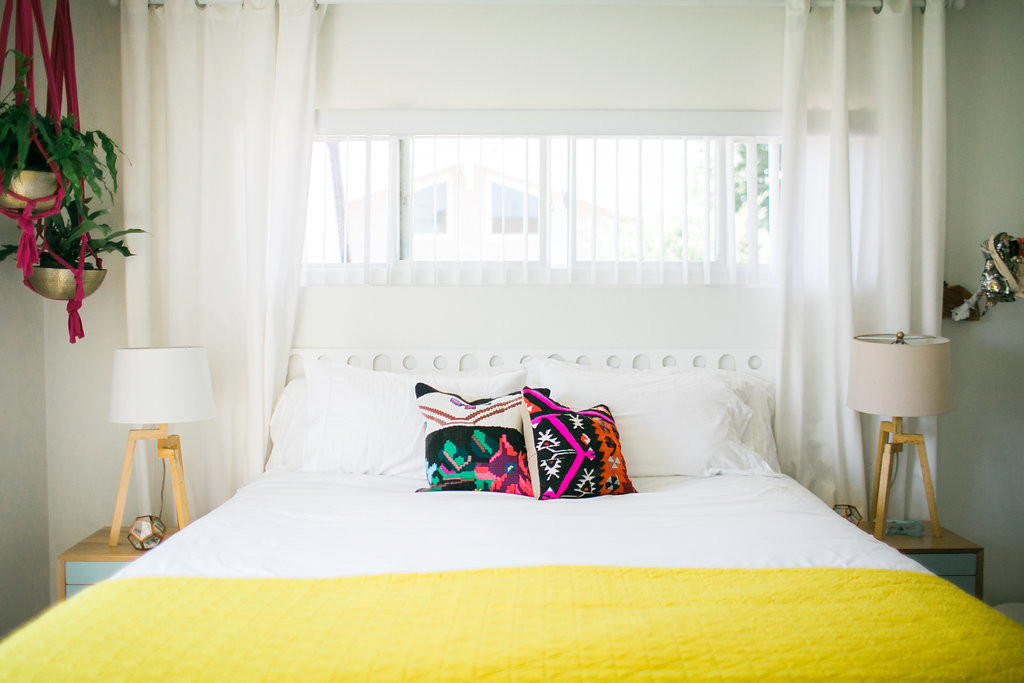 With both you and your husband in creative fields was it a collaborative effort when designing your home?
Yup, Ryan has great taste.  But we often are total opposites.  Like, I will put something in a certain place, then he will move it.  Then I come home and move it back.  Then he moves it again.  It's actually a real problem in our marriage.  Most recently I texted him saying "what do you think of me painting our front door metallic copper?"  And he didn't respond, so I just started painting.  Then 2 hours later he texted "Hmmmmmmm".  I was like, "too late.".  Then when he came home and saw it, he wasn't stoked.  Oops.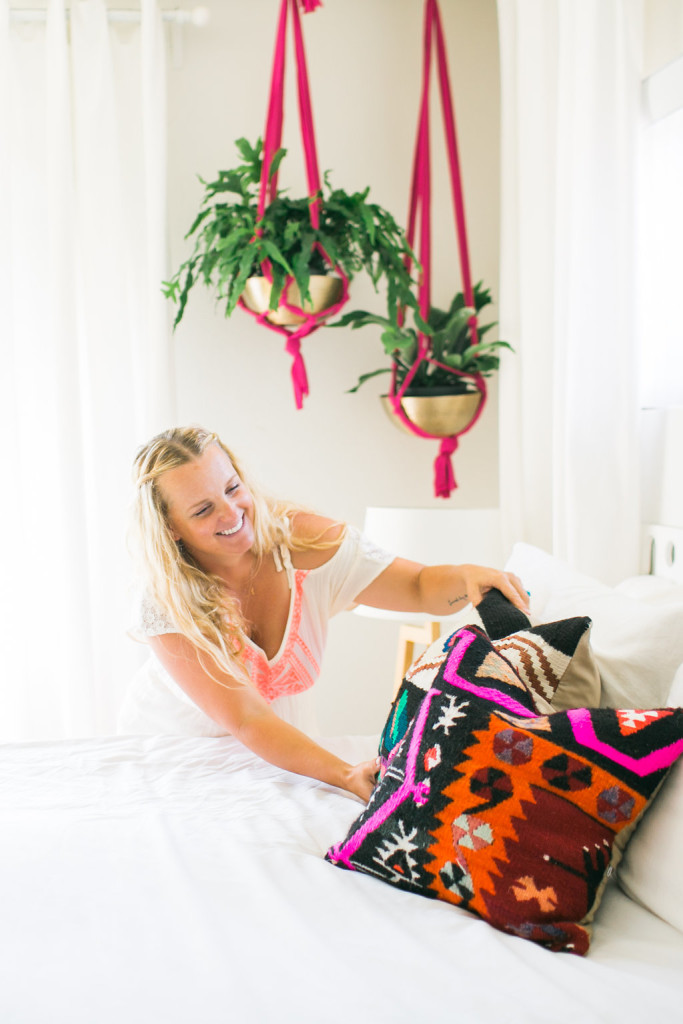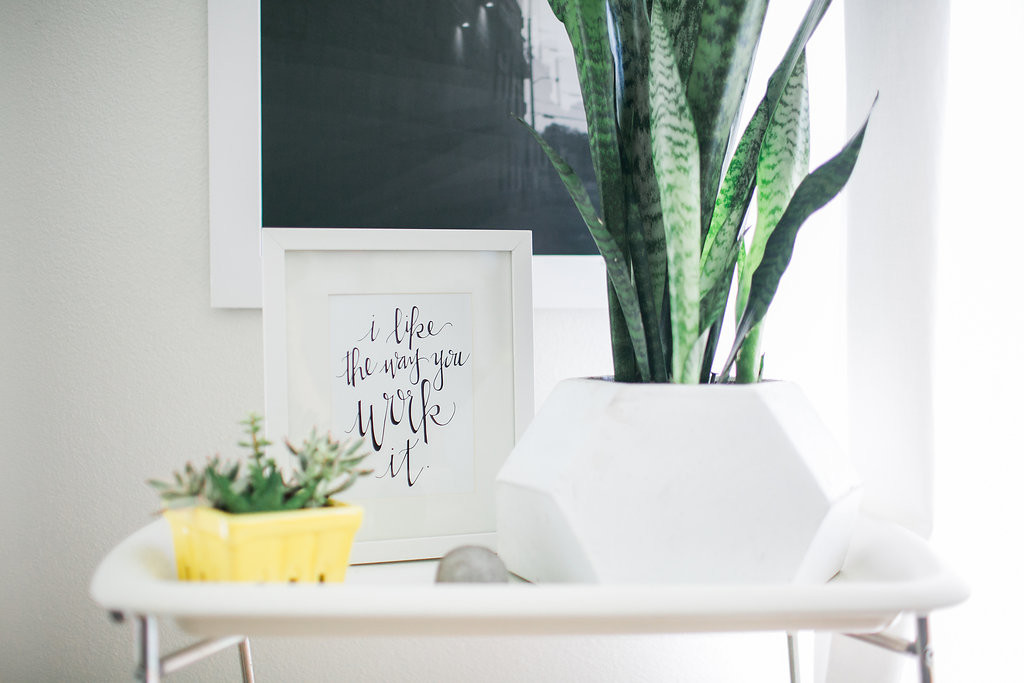 Love this art displayed below that Jesi found at TJ Maxx…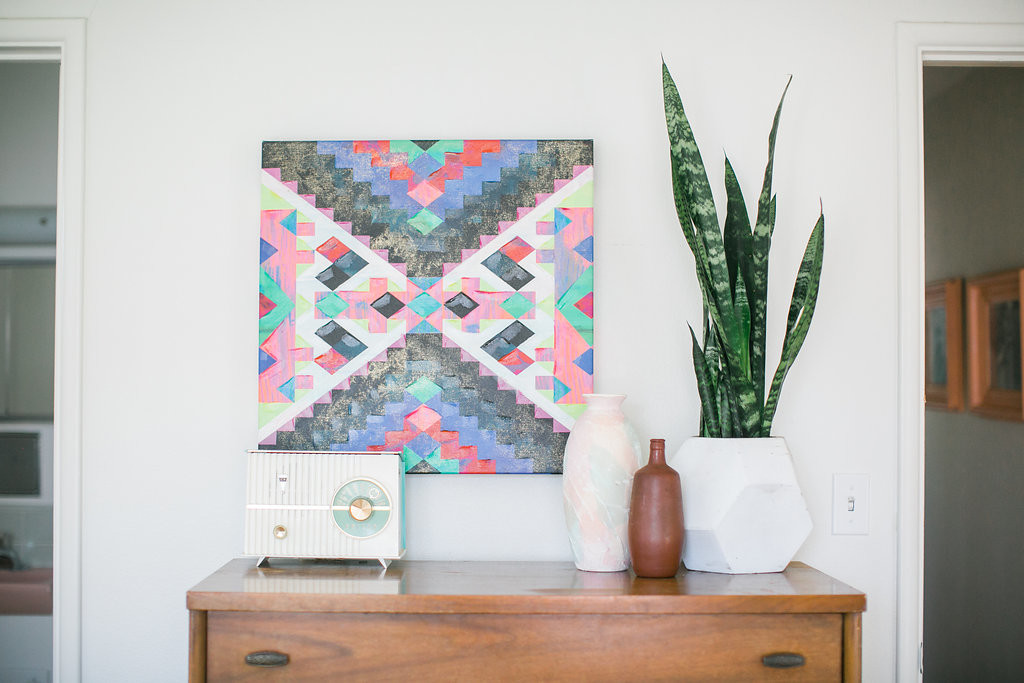 Aren't these planters amazing!?!  Jesi made them herself using this amazing DIY tutorial on Brit & Co you can find here…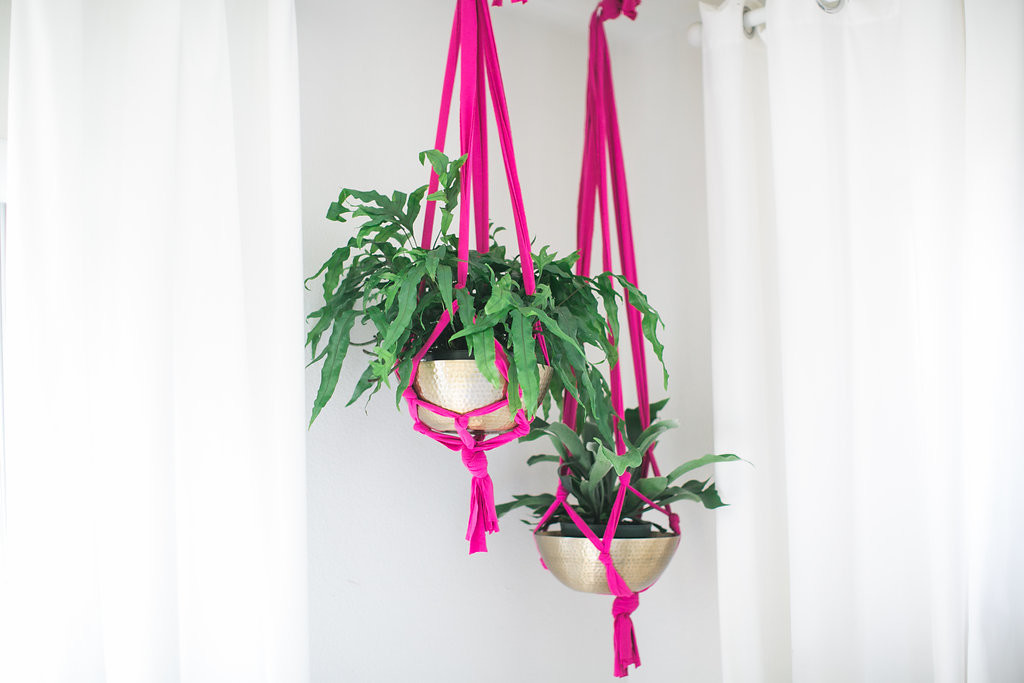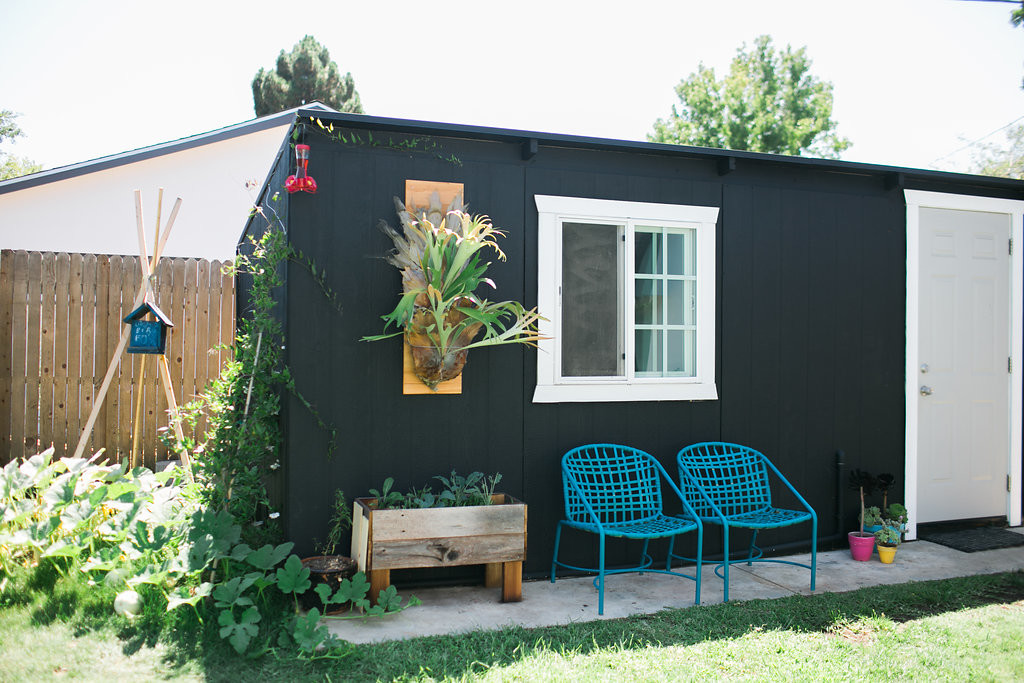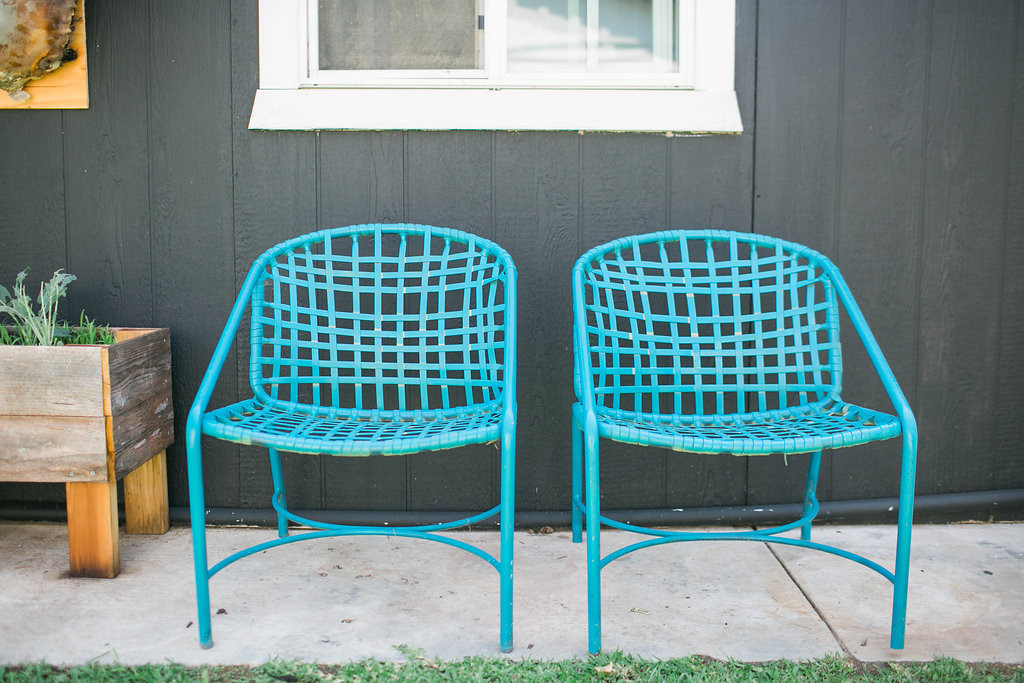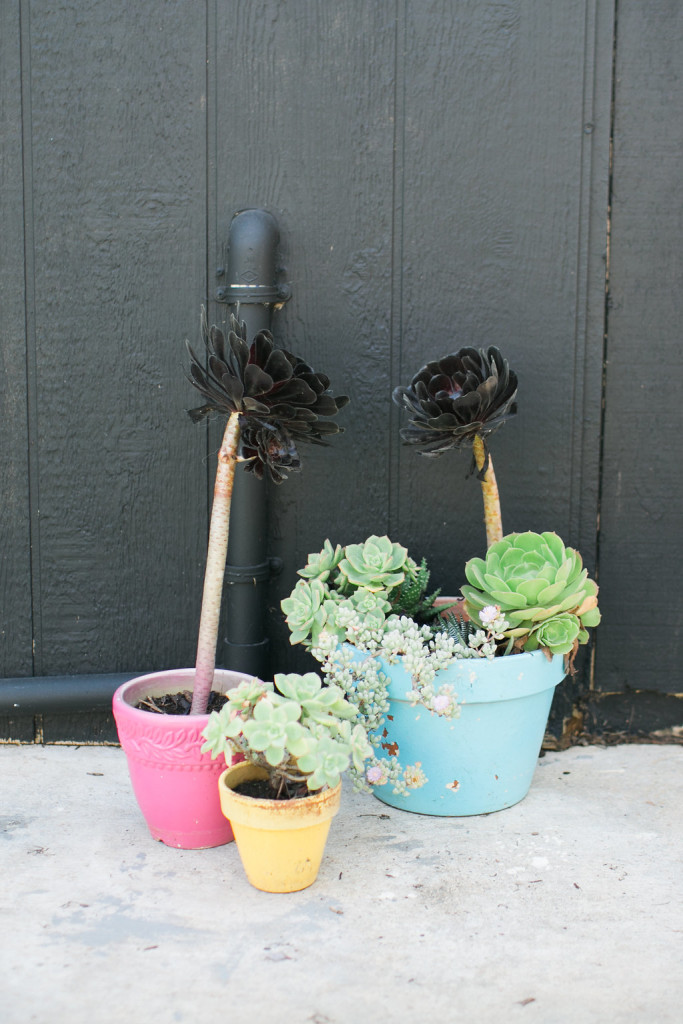 What are the greatest challenges and rewards to being a working mom?
The greatest challenge is figuring out how to balance it all.  I often times feel as though I am failing at being a good mom and failing at being a good designer.  I'm just so stretched in different directions.  It takes such a mental control to remind myself that it's ok to put up boundaries and shut off my computer, or my mind.  The mind part is way harder.  Even if I'm not physically on my computer or talking to clients, my mind is constantly thinking of things and working.  The rewards are plenty.  I love making my clients happy.  I love using my hands.  I love dreaming up new ideas and crazy designs.  I love mentoring my interns and hanging out with them.  I love building friendships with my colleagues.  I love the thrill of creating an entire story in my mind then putting it on paper, then creating it in my studio then installing it at an event and seeing the finished product.  It's thrilling.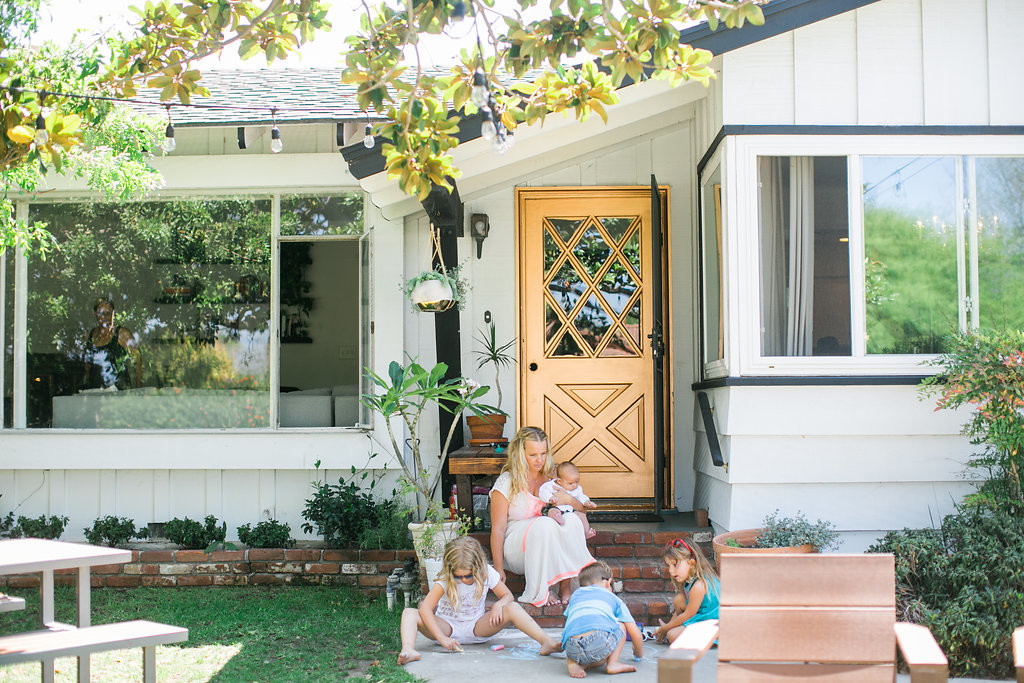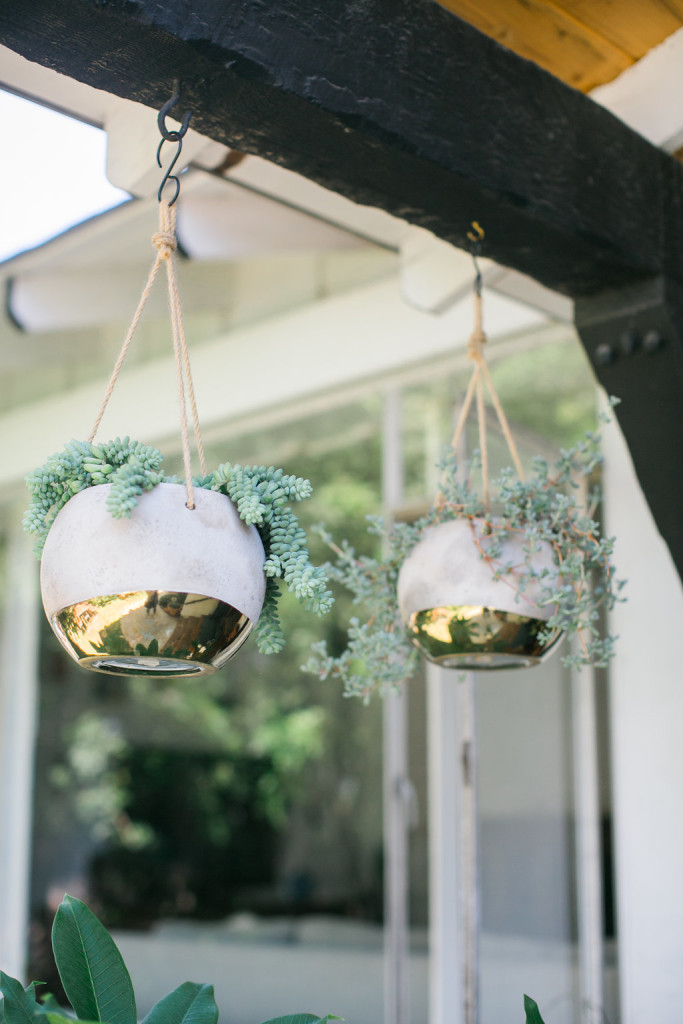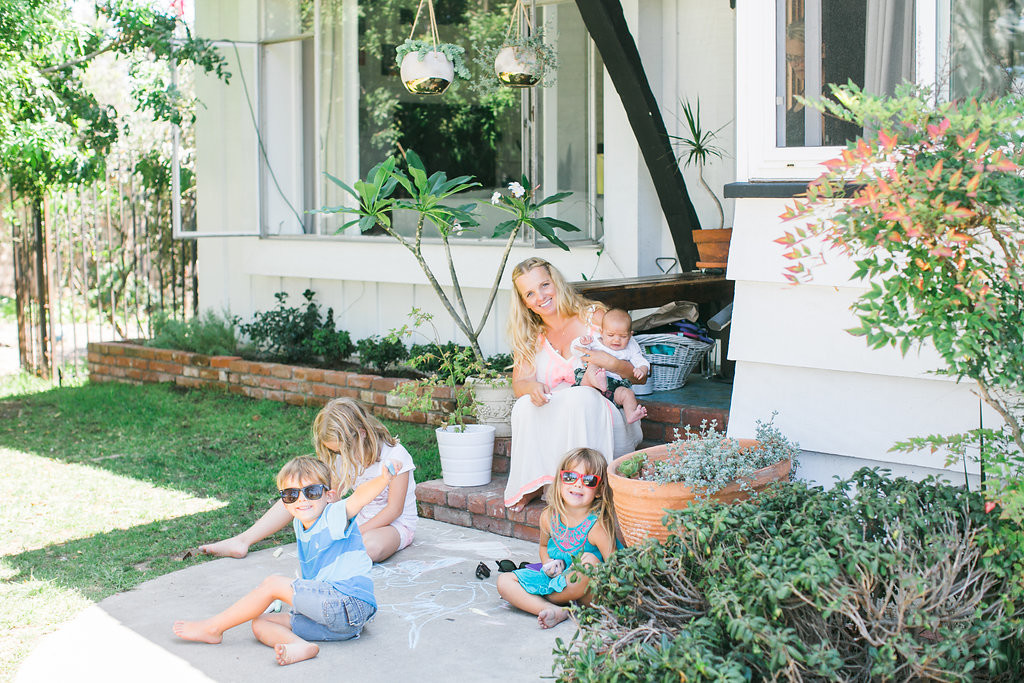 Are you as in love with Jesi after reading this as we are!?!  Seriously she is an inspiration and just the coolest… We are a little obsessed…
Thank you so much for letting us into your home sweet lady!!!  We love seeing your family grow and love what you do!!  Can't wait to see what you create next…