We love coming across unique finds that are stylish and comfortable, and also right under our noses in our community.  Recently we were introduced to Painted Bird Shoes.  They are these beautiful crochet shoes, artisan crafted and incredibly comfortable!!  Another amazing thing is that they make them for littles too, so Edie and I got a pair and we are in love with them. This was the first time we got to play around with the mommy and me concept and and she really enjoyed having the same shoes as me.  She got her favorite colors, pink and purple and I got mine…nude :)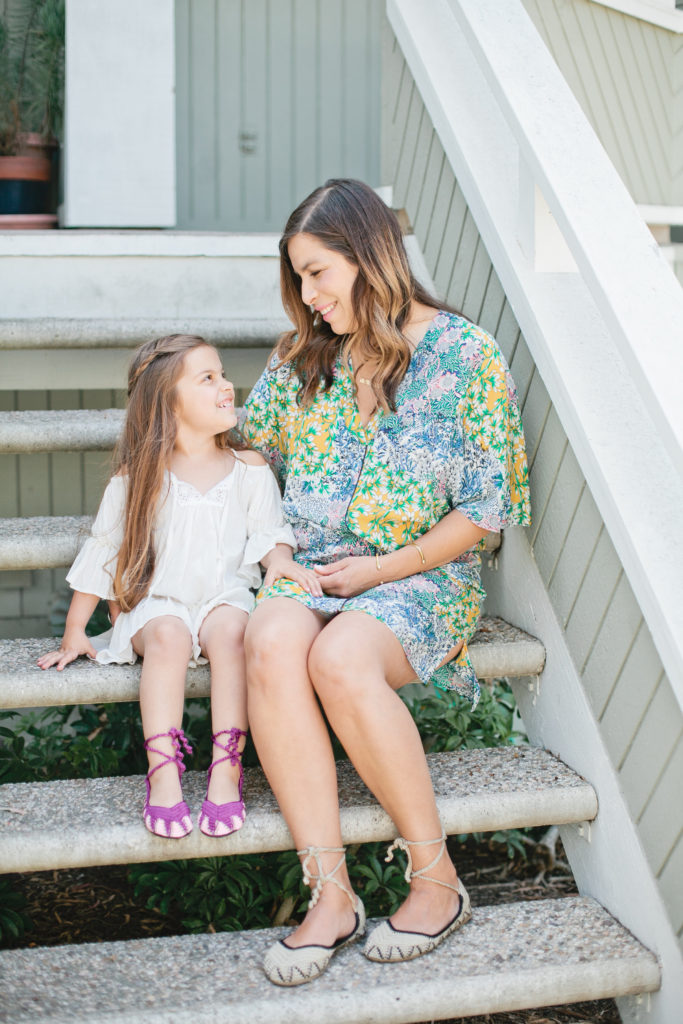 We sat down and talked to the brilliant gals behind Painted Bird, Jen and Nicole who have been veterans in the fashion and PR industries who both had a desire to create a shoe that was both versatile and beautiful for women of all ages.
What was the inspiration behind Painted Bird?
We designed Painted Bird with women just like us in mind…Our shoes are for the casual-chic set that is in search of a shoe that is beautifully unique, effortless and can completely transform even the simplest look into something quite extraordinary.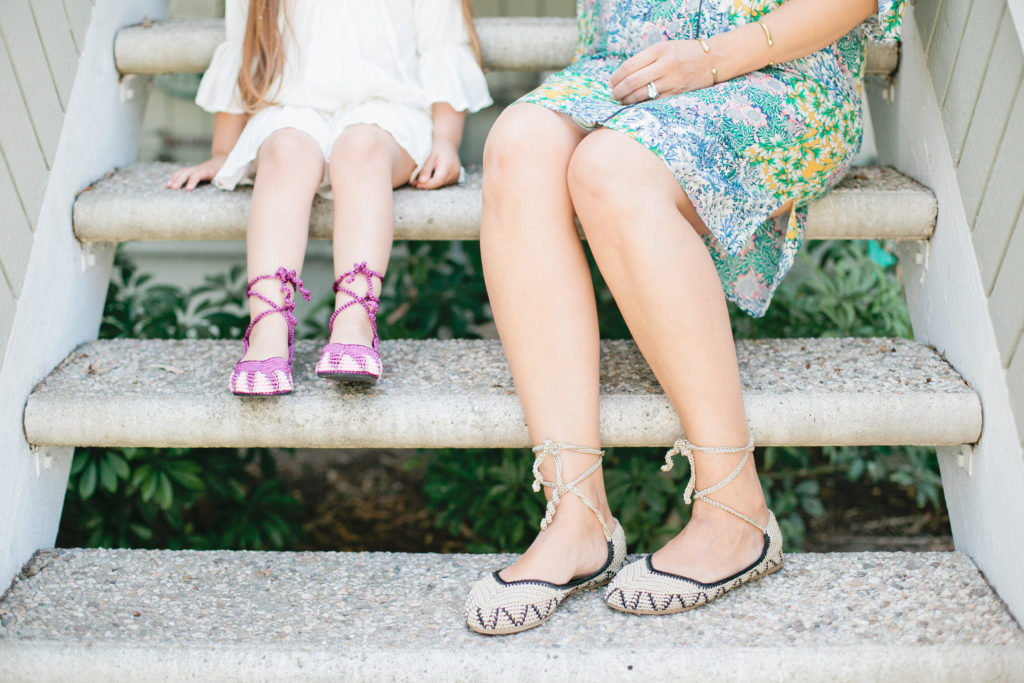 Tell us a little about your backgrounds/partnership and how you guys met?
Nicole and I had always talked about doing something together, and this was the perfect fit.  It all began to fall into place.  We were connected through a friend with our wonderful group of women in India who do all the beautiful hand-crochet and quicker than we could have ever expected, our ideas and designs started to become realities, and before we knew it, we had jumped in head first. We have blessed to see our company grow faster than we had ever expected!
We are both moms and we each bring our creative backgrounds to our designs. Jen started out in PR and then was recruited to help launch the style. Network where she covered fashion and lifestyle for the network for 5+ years.  Jen went on to handle West Coast PR for Salvatore Ferragamo before moving down to Laguna Beach when she decided to leave PR behind and start a small interior design company, her other passion.  
Nicole spent the majority of her career before having children working for Quiksilver/Roxy in the action sports industry. She started in sales and  moved her way into the visual merchandising production department.  She developed in store displays and merchandising protocol for the Roxy and Quiksilver brands. She is an Orange County California native and lifelong beach lover and has a keen understanding of the surf/beach culture which has proven to be an invaluable asset to our company overall.  
We love the uniqueness of your product!!  Where do you get your inspiration for new collections?
Painted Bird shoes are perfect merger between the ballet flat and the espadrille. Nicole and I live in the one of the most beautiful beach towns in the world, Laguna Beach, and this shoe epitomizes what we see and feel everyday – vibrant, beautiful color and a landscape that makes us smile.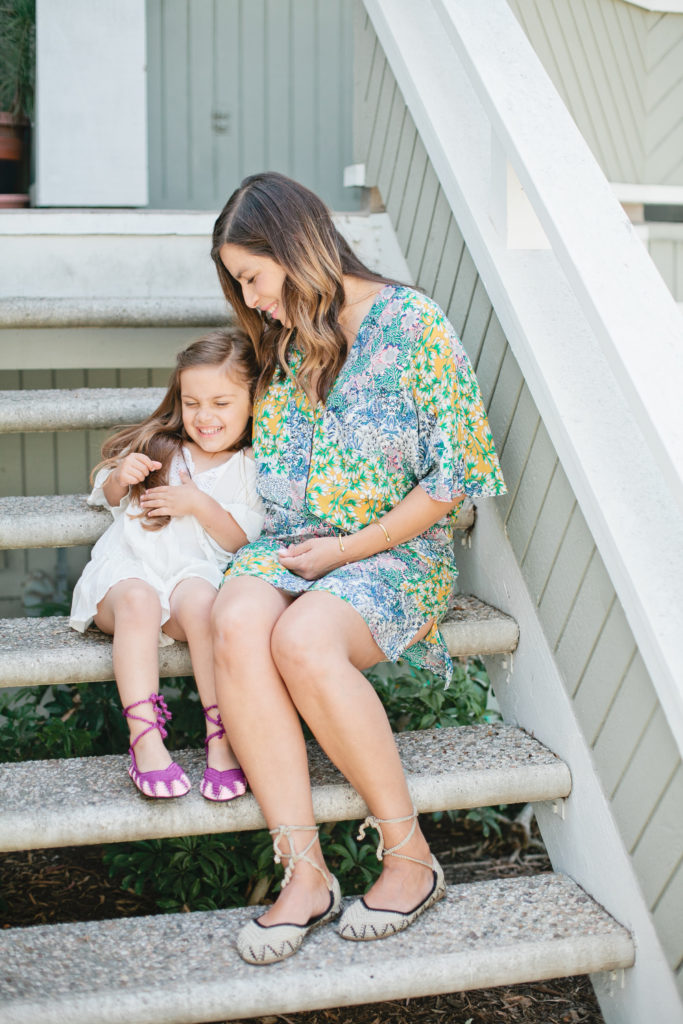 These shoes are so comfy!! What is the secret?  
The "secret" is the construction of the shoe and materials used.  Our shoes upper is made of silk and rayon, so there is never any rubbing. The crochet opens up just enough when you begin to wear them and they truly do get more and more comfortable!
What is next for Painted Bird?
We are always introducing new color ways and patterns.  We decided to expand our product line to include our Baby Birds, little girls shoes that are beautiful little jewels for their feet.  We did this because we both have daughters that wanted our shoes and we had so many of our incredible customers request it, so it was a natural category for us to grow into. Additionally, we have begun to add new Painted Bird products to our website.  Our new hand dyed Shibori blankets were a collaboration with LA designer, NovaGoods and they make the perfect beach or picnic blanket.  In a couple weeks, we will be adding a brand new gold bamboo anklet that we absolutely love and can't wait for our customers to see.  And many, many more ideas and products to come!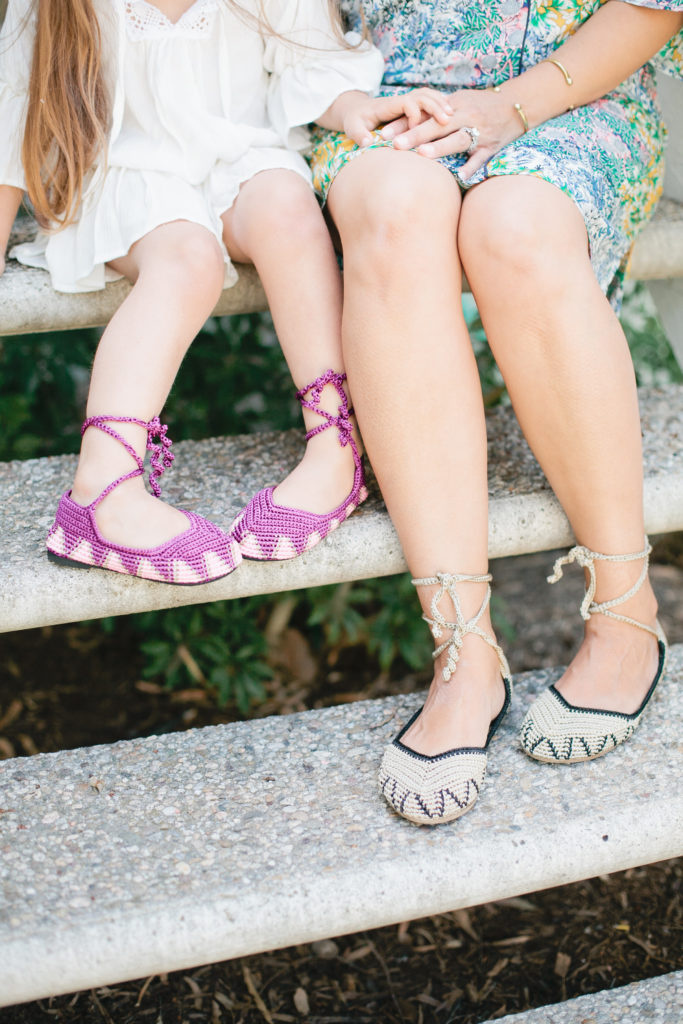 I mean, how cute are they on Edie's little feet??  We are in love with our new shoes.  Thank you so much to Nicole and Jen for sharing their story about their amazing brand, they are works of art and seriously so comfy!!  You guys really need to check them out!
Xx Leah