Hello Beijoians!
Ally here… a long awaited bride to be! In 6 short months I will become Mrs. Ally Ajlouny. Say that 3 times fast. Ha! My hubby to be and I will have put in 8 years together by the time we say I do in October. Needless to say we didn't rush into this. Jared and I met when we were just 2 crazy 21 year olds having fun. We were introduced by a good friend of ours on a lake here in California. Love at first sight? Not exactly. Wrong place, wrong time. We later reconnected at a bar in our hometown and we have been BFFs ever since.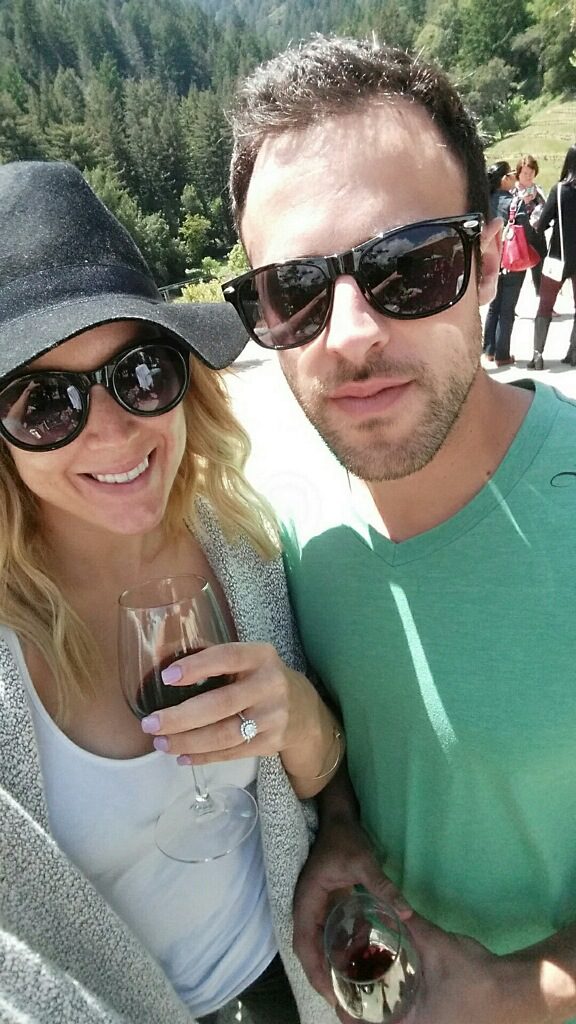 Jared and I got engaged this past November, the weekend after thanksgiving. I wish I had an exciting story like he popped out of giant cake with a stunner of a ring and champagne but that isn't our style. We went to the coast and had lunch overlooking the water- our absolute favorite thing to do together. While walking around on the pier we reminisced on our years together and all the things we have accomplished, overcame and we were feeling super proud of what we have done. So together, we made the decision to take the plunge (not literally- the northern California water is FREEZING!) Maybe not the most romantic of stories but we are very nontraditional and it was the best engagement that I could have ever imagined!
I remember the moment the shock of planning a wedding hit me. It was after the ring was purchased, the news was shared and the dust had settled. Side note: I have been dreaming of my wedding day since I was a little girl. AND I have been with my dream husband for 8 years… you would think that this would be easy for me, but it was NOT! But back to my moment… all of a sudden I didn't know what I wanted or where to start and I was immediately overwhelmed. I had waited so long and all of sudden I was saying "this is happening too FAST". So …. Enter Beijos. I can now sit back, sip some champs and dream of making Jared my hubby to be and Beijos will be helping me make my dreams come true!
So grab your own glass of champagne & get ready to sit back and watch it come alive!
Cheers!
Ally