Coming at you today with another one of our favorite skincare product lines! To recap if you are new to the Beijos blog this year… This year we have made it our goal to spend more time on ourselves, and one of the ways is taking care of our body and our purdy mugs. Are you the type of person that is just to tired to wash their face before bed? I'm sure every mom has been can raise their hand. I have been guilty on that charge multiple times, no doubt about that. With our new promise, my face has improved just by being on top of something as simple as washing my face at night. Even grabbing one of those make-up remover towelettes is a plus in my book. I know its hard to spend some time on just you and just your body and face, but trust me you will see and feel the difference! It's amazing what a little TLC will do. We are helping you out by showing you our favorite skincare lines.
Now we all know I'm a strong believer in all natural organic chemical free products. I'm telling ya, what you put in on your body is the same as putting in your mouth and thru your system. End of rant. Lets get to the good stuff already, Abby!
Photos by Jessie Salas Photography
I had a good friend that lives in Santa Cruz recommend to me URB APOTHECARY. She said that I would fall in love with the products and never want to use anything else again. I jumped onto the website and checked them out, and oh boy was she right! Just a 1st glance, the packaging is so cool, and well they are local to Northern California so its a huge plus in my book. I love using products from companies right out of my backyard.
URB APOTHECARY IS MY VISION FOR SKIN CARE PRODUCTS THAT REFLECT THE NEED AND DESIRE TO RECONNECT WITH SIMPLE CHEMICAL-FREE INGREDIENTS. I ONLY USE THE HIGHEST QUALITY ORGANIC INGREDIENTS IN EVERY URB APOTHECARY PRODUCT. EACH ONE REFLECTS MY GOOD INTENTIONS, LOVE FOR DESIGN AND ART, AND A DEEP ROOTED FASCINATION WITH THE HEALING POWER OF HERBS AND PLANTS.
ALL PRODUCTS ARE CRUELTY-FREE, SLS-FREE, PARABEN-FREE, AND FREE OF CHEMICAL ADDITIVES AND PRESERVATIVES.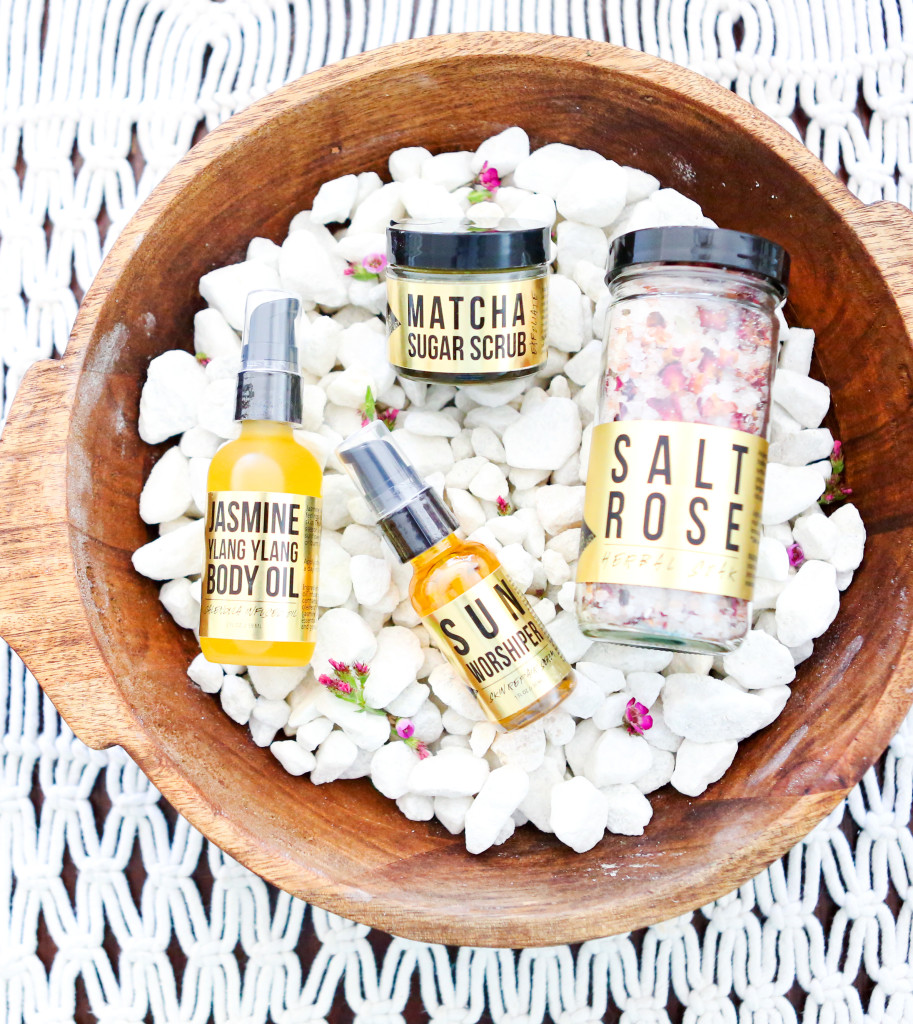 I love love LOVE having natural herbs in my skincare products. I'm a crazy believer in natural herbs and their healing power. Urb Apothecary has got you covered.  So if you are just like me, you will love this stuff. Lets take a little peek at the some of the products I feel in love with!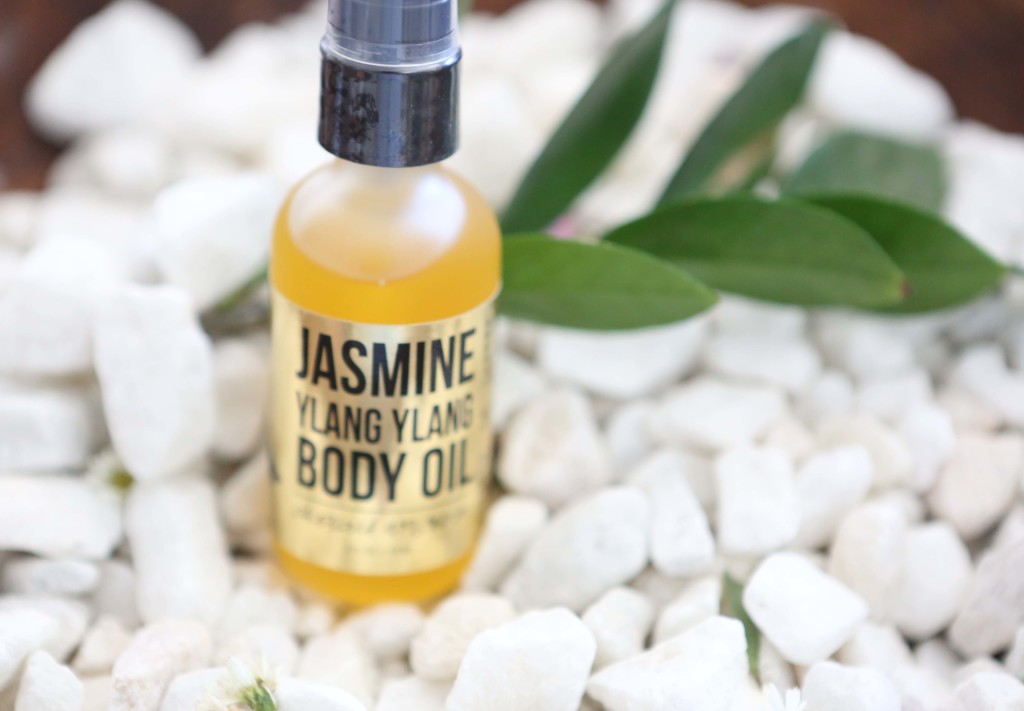 Awwww.. the Jasmine Ylang Ylang Body Oil. I love Jasmine. Nothing better then a warm sunny day when the warm wind hits you with the scent of jasmine from a near by bush. Did you know that Jasmine is a natural aphrodisiac? Heyyyyy Now!  Ylang Ylang… say what your saying? Well Ylang Ylang when used as an applied essential oil helps maintain healthy skin and nervous system and can be a effective remedy for seborrhea. Use this oil right when you get out of the shower when your skin is still a bit damp. You can also use this when you have been out in the sun as it contains calendua infused sunflower oil which helps with sun burns, retains moisture, and giving you that healthy glow.
Speaking of sun kissed skin….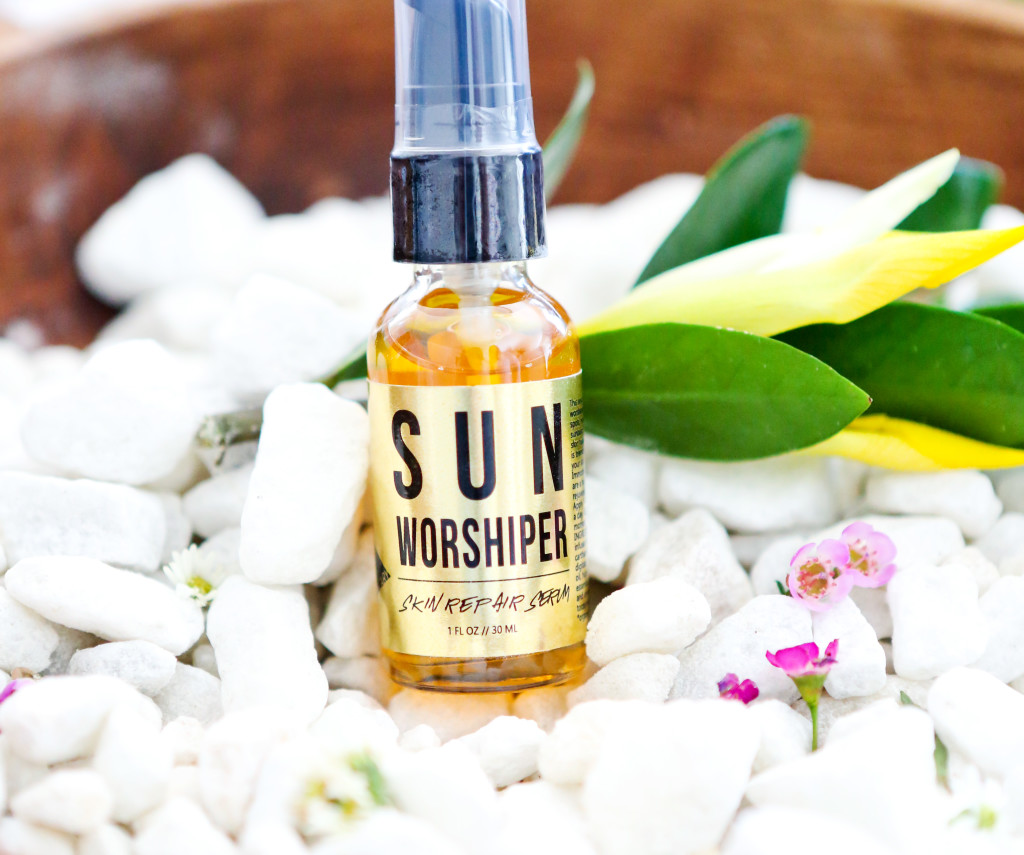 Us Beijos ladies love us some sunny days outside and catching some sun. But you gotta be careful these days. So we limit our exposure, but are guilty to loving every minute of it. We are true sun worshipers. So when I discovered the Sun Workshipers Repair Serum, it was a must for me. This bad boy does it all! Repairing sun damage, brightening dark spots, clearing acne, soothing sun burns, healing wounds, and improving over-all skin health and tone. Oh yeah… grab yo self a bottle or three ladies!
 This bottle packs a punch with everything that is in it!
Calendula infused sunflower oil is blended with baobab, sea buckthorn, safflower, and rosehip seed oils that soak in instantly, leaving your skin quenched and velvety soft. Immortelle or helichrysum and ho wood essential oil are a huge part of this serum's healing and rejuvenating power. All these essential oils have strong healing powers. Read all about it on their website here.
Here in california much of our days are sunny. I try to do my best with restoring my skin after its been in the sun, which is a lot. I love Urb Apothecary as they offer more then one solution to sun kissed skin and keeping it healthy after all that time in the sun. I'm a green tea lover so this was another hit for me. Meet Matcha Sugar Scrub. He's matcha, he's raw, and he exfoliates you. Helllllooooo ladies!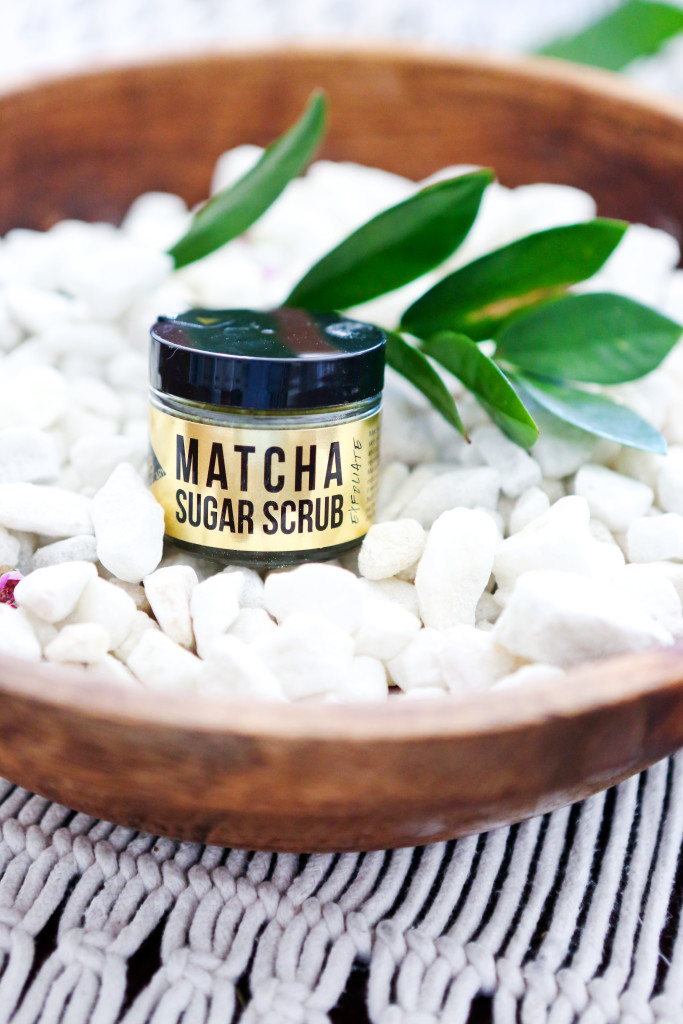 Matcha green tea's high anti-oxidant content rejuvenates old skin cells and neutralizes UV damage. Coconut oil, raw shredded coconut, and sugar together with matcha creates a healing, rejuvenating, and exfoliating scrub.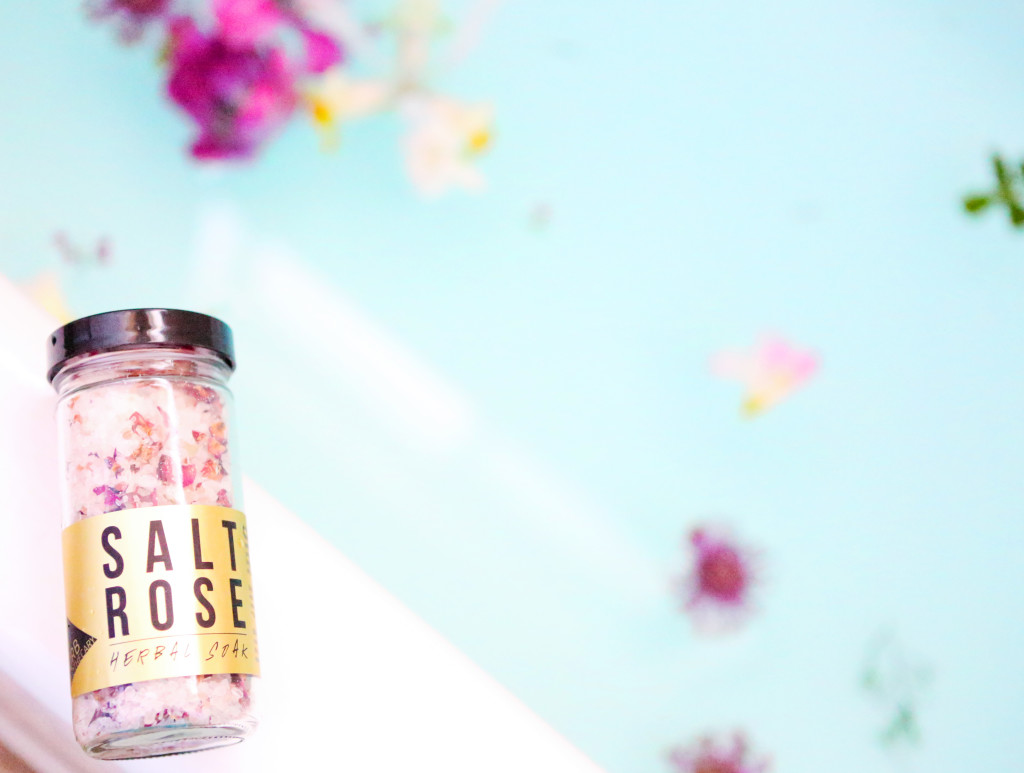 Last but not least, my favorite one. The Salt + Rose Soak. At the end of a long day, sometimes you just need a little warm bath and some vino. Not that I get much of this time, but when I do, I take it! This Salt + Rose Soak is perfect for the end of the day. Soak yourself in intoxicating aromas of rose and bergamot and the detoxing qualities of these mineral rich salts. Awww so relaxing. And so pretty to just have as decor in your bath.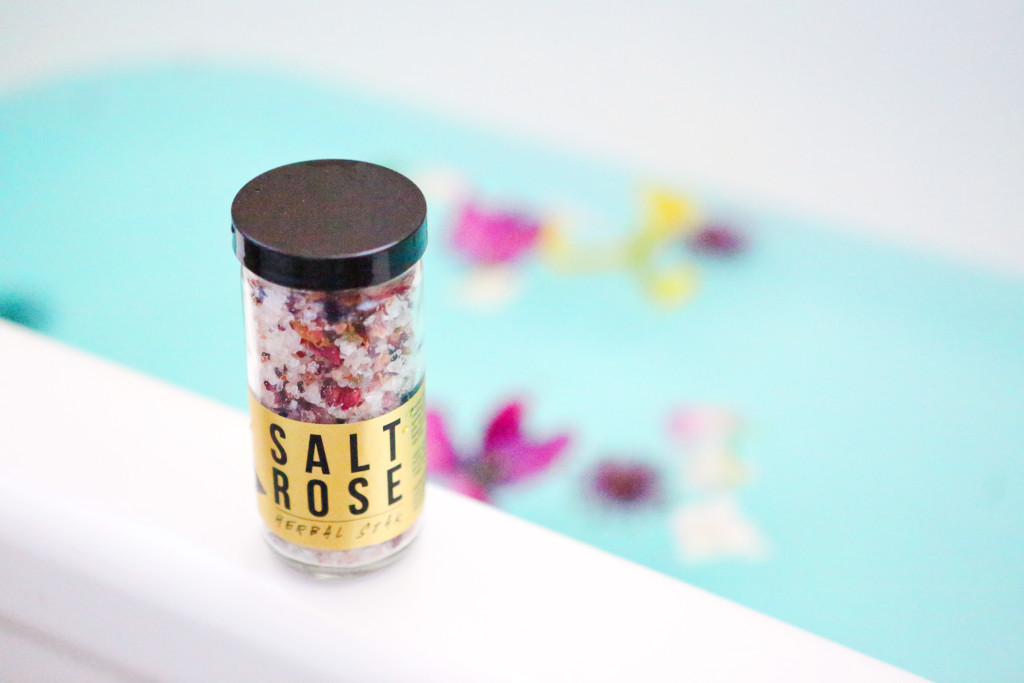 Well there you have it! Go check out more of Urb Apothecary's natural healing products here. You will be so happy with them, promise!
xx
Abby