It's been a while since I've done a style post…  Haven't even done one all summer!  But nothing like the change of seasons to bring one out!  Yes it's still hot out and yes I am not ready to say goodbye to summer, but… Fall is fast approaching!  Transitioning from one season to another can be hard with your wardrobe.  But I found a color that to me works for both seasons.  Mustard yellow.. I'm kind of having a moment with it right now!  So I thought I'd share a few real life mustard yellow purchases I've made to inspire you!  Keep scrolling to see them all…
Photos by the lovely Ari Moshayedi
Let's start with this beautiful silk Knot Sisters dress!  I was drawn to it because of the color but also the trench coat feel…  It's very I'm a top secret spy, not a mom of two, ha!  I found it at one of my favorite local boutiques Costa Cabana, where I also found this cute Cleobella olive green clutch.  I love the color combo of those two together.  There are so many options of where to wear this cute little number, dressing it up or down, but either way I'm obsessed!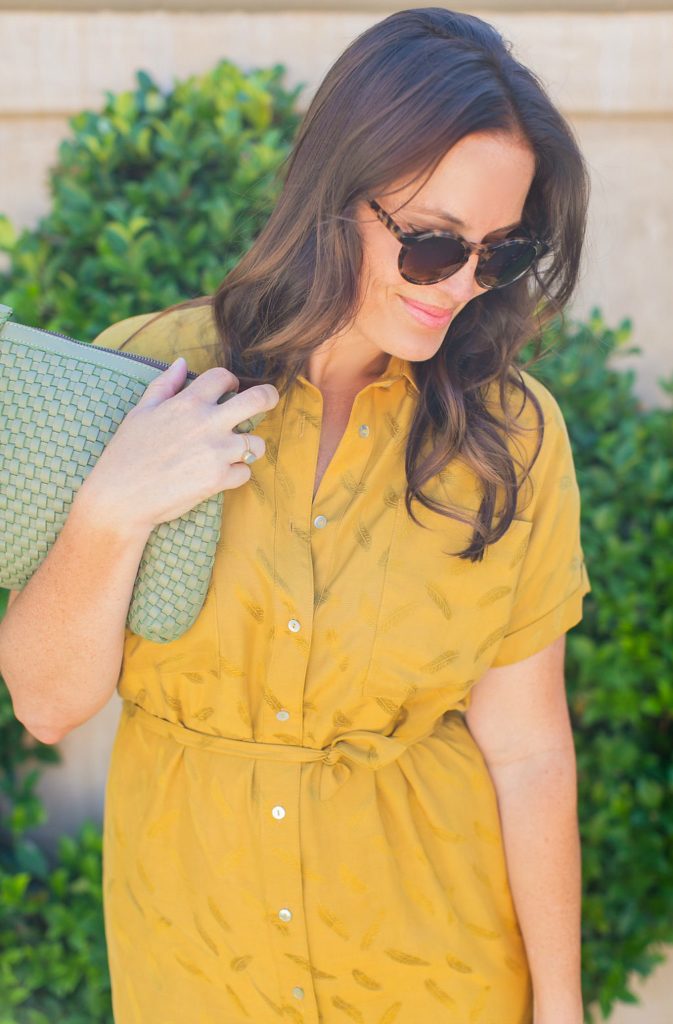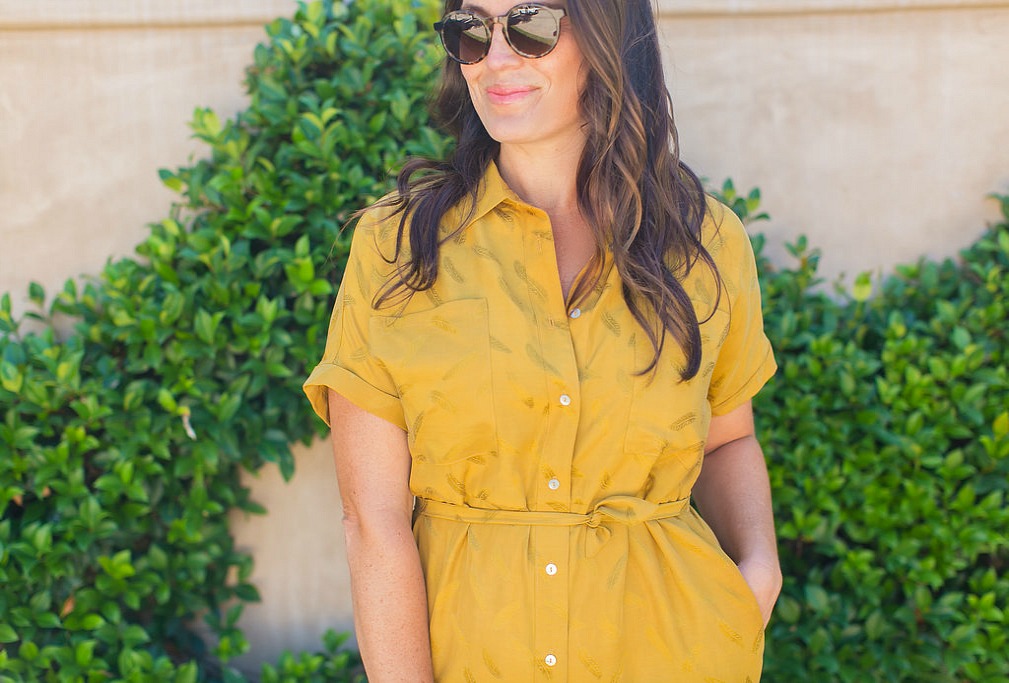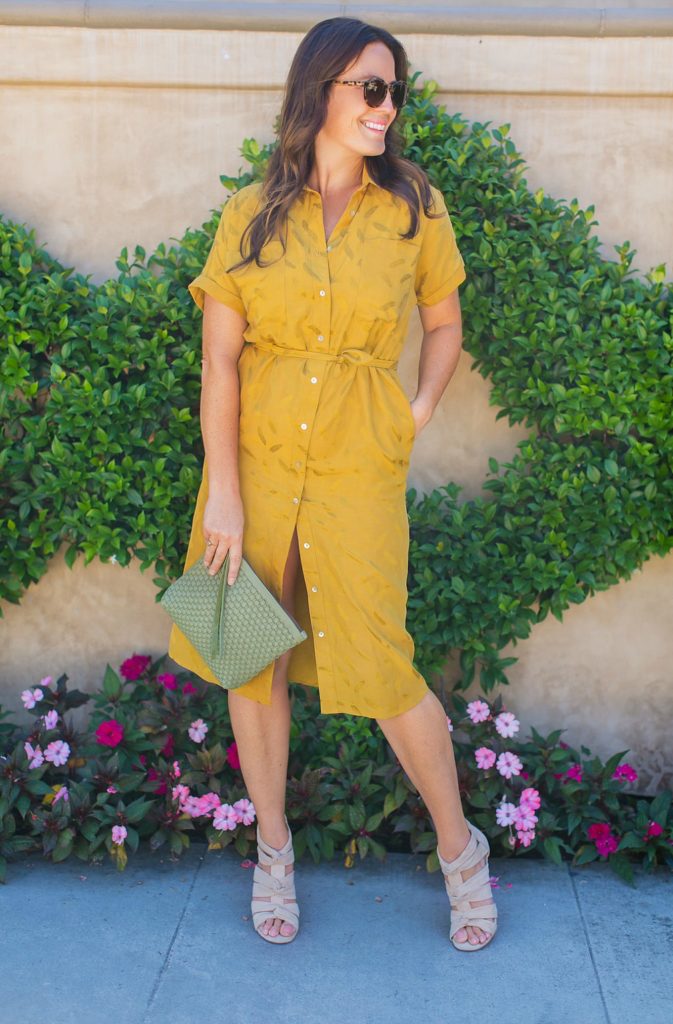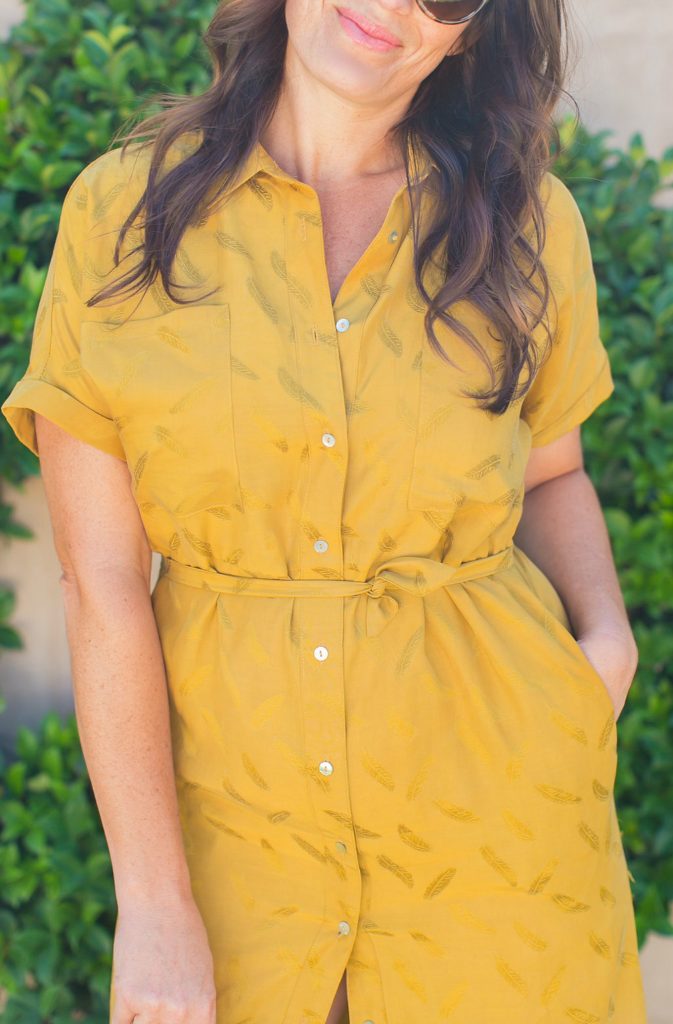 Next up, how about just a touch of mustard yellow?!  I'll admit, it took me awhile to jump on the fisherman cap bandwagon but I'm fully on it now!!  Its amazing what a cute hat can add to an outfit.  I paired this one with just a white tee and jeans, but I know it can go further than that.  The pop of yellow is so fun and bold, it's perfect with an accessory like this Brixton hat!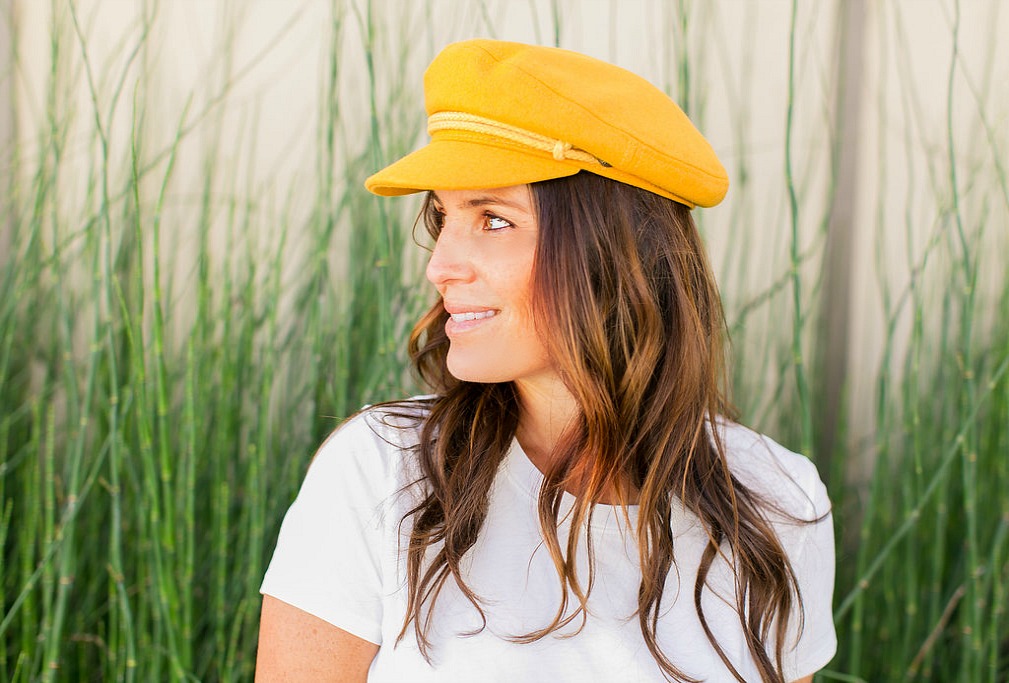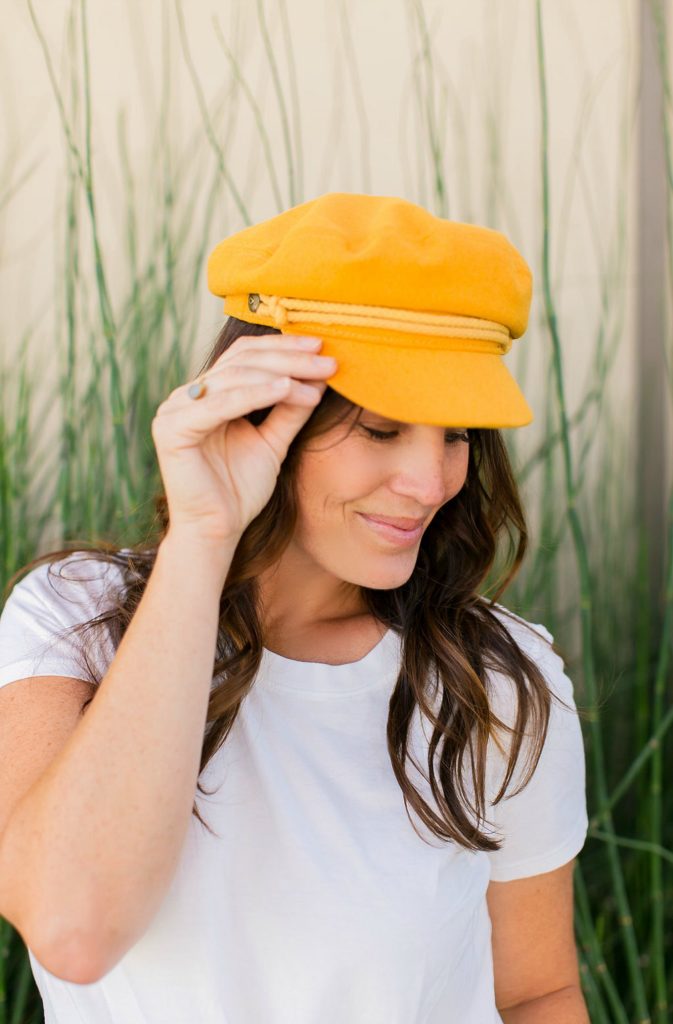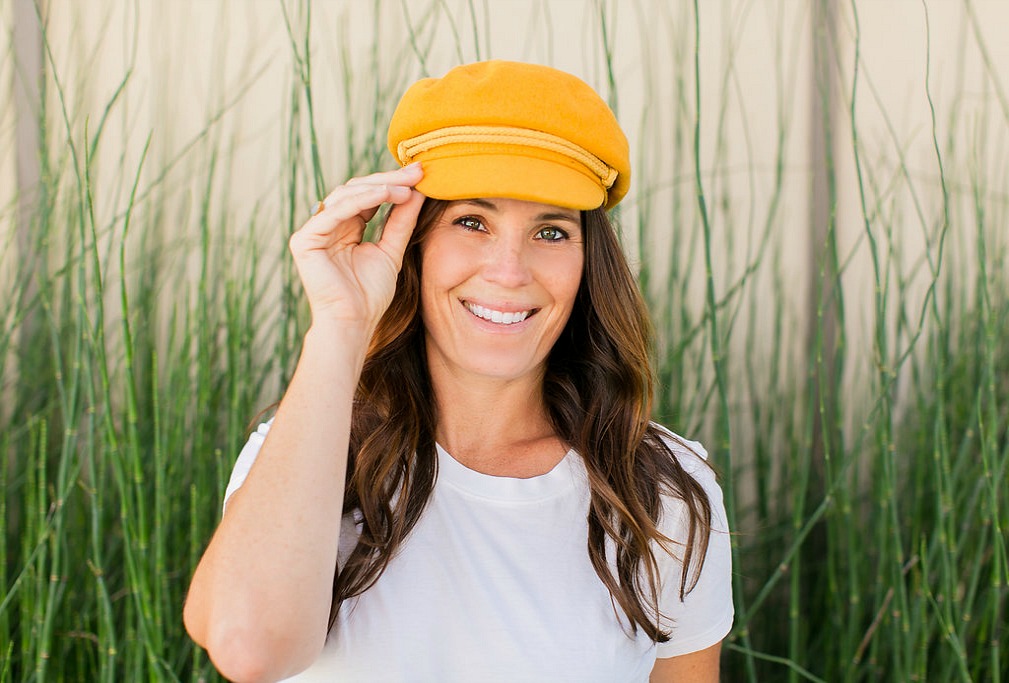 Summer may be over, but lets face it, I live in Southern California… So it will basically be here till November.  When I saw this dress at Novella Royale the color and print definitely jumped out at me.  It's such a cute little summer dress but I also see it transitioning well to Fall – just throw a cute cardigan over it, some tights under it and add a pair of boots and there you go!  But until then I'll just be wearing this one and enjoying the warm days…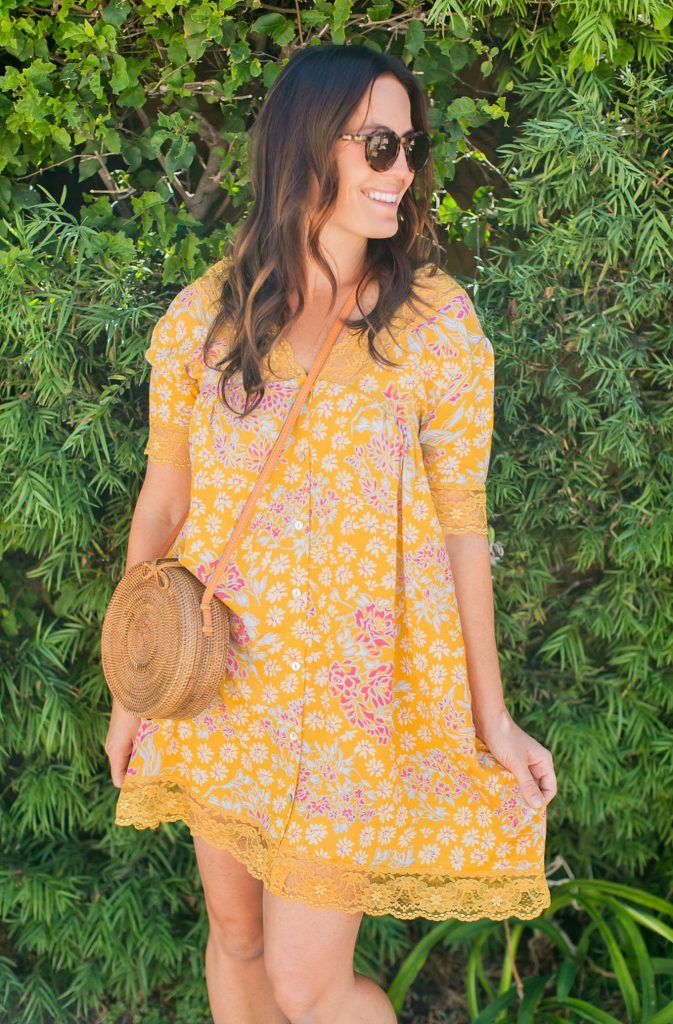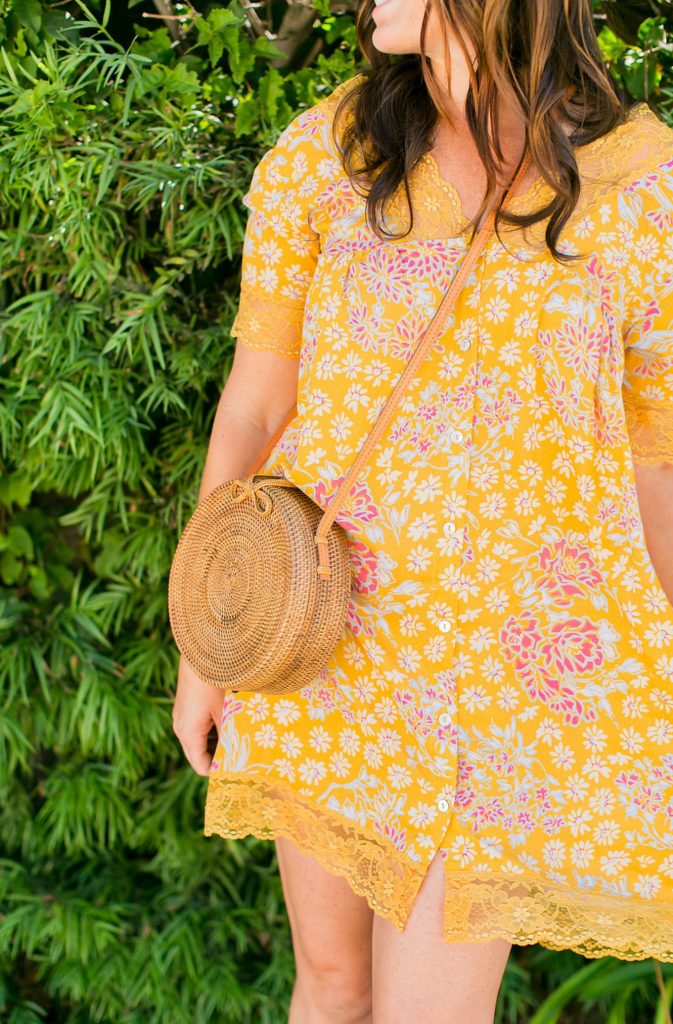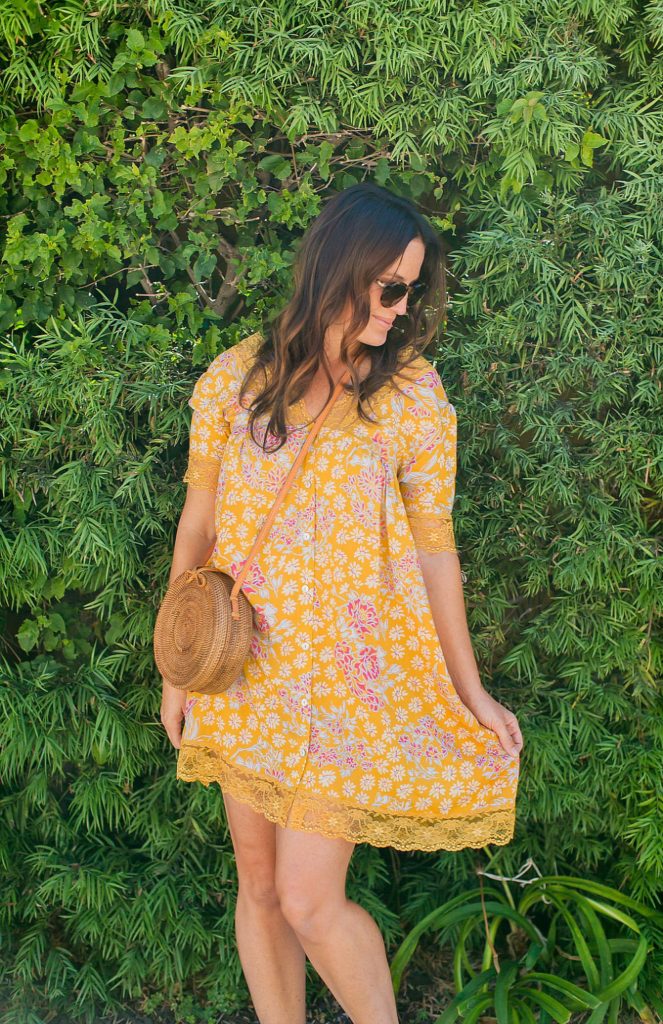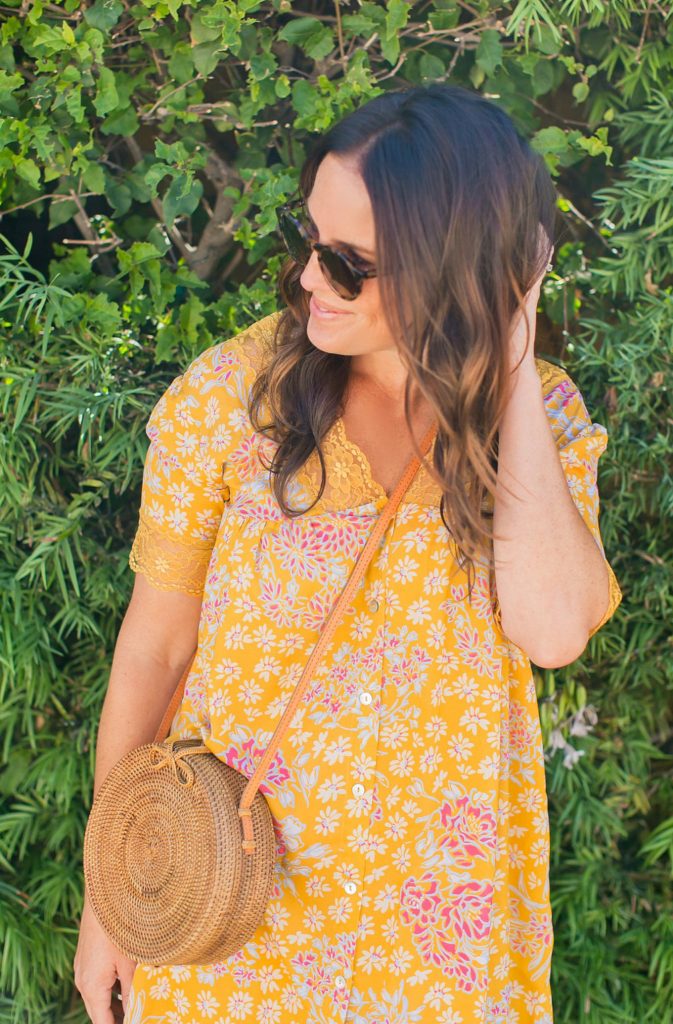 Last but not least is this amazing top that I've had my eye on for a while now…  I love the print and the touch of mustard that you see, isn't it a good one?  I'm currently wearing it with shorts but it's only a matter of time that I'll be pulling my jeans out and pairing it with them too.  I love how transitional this top is, you can wear it year round and that's always important when investing in your closet.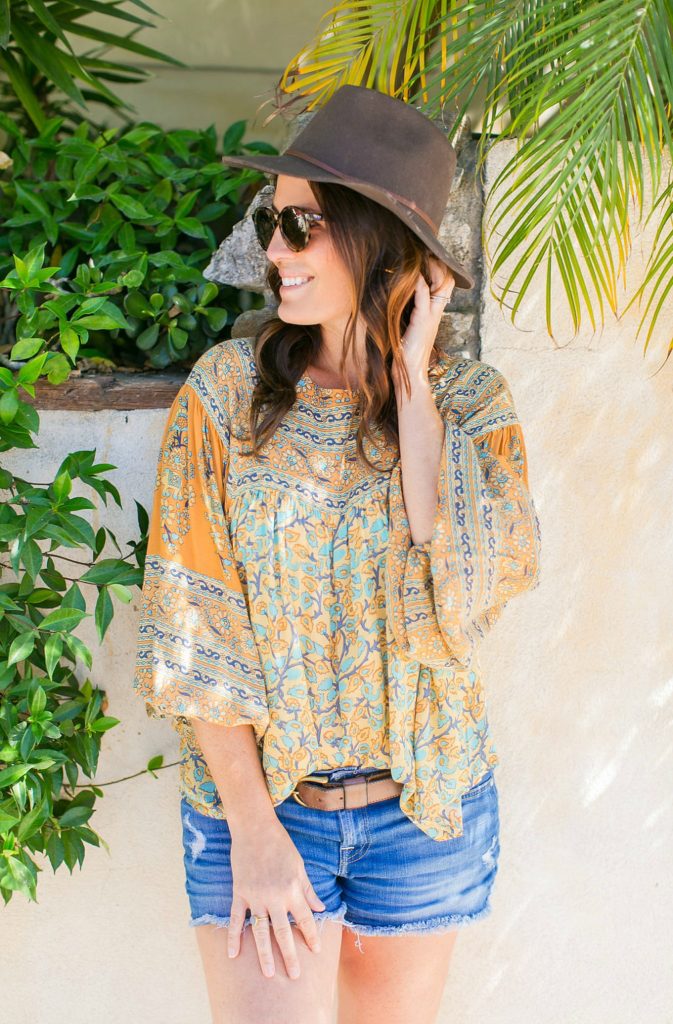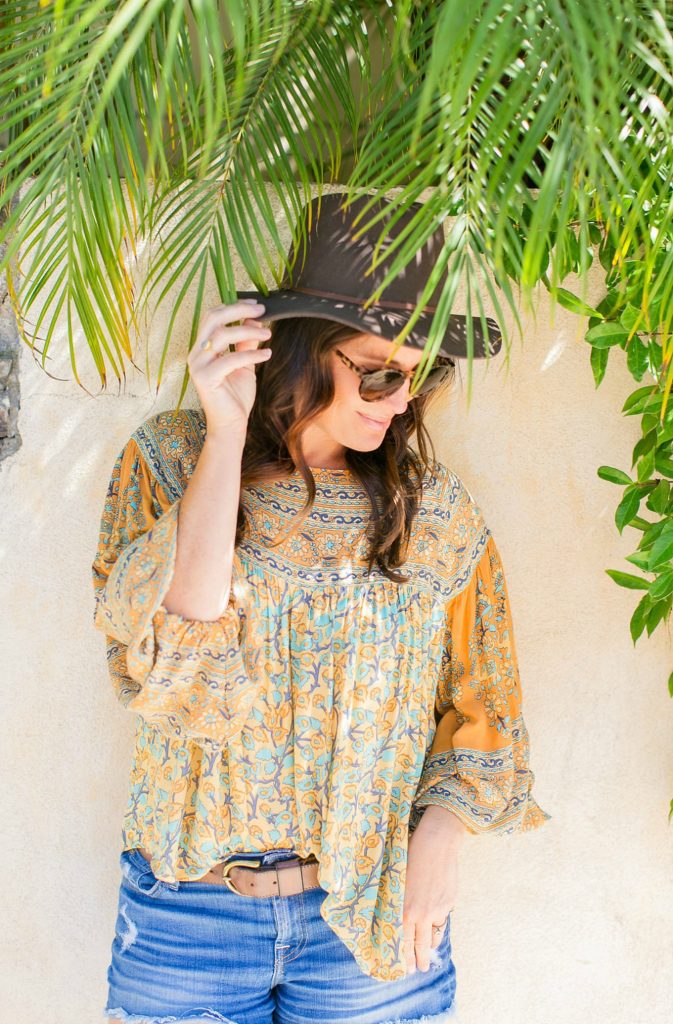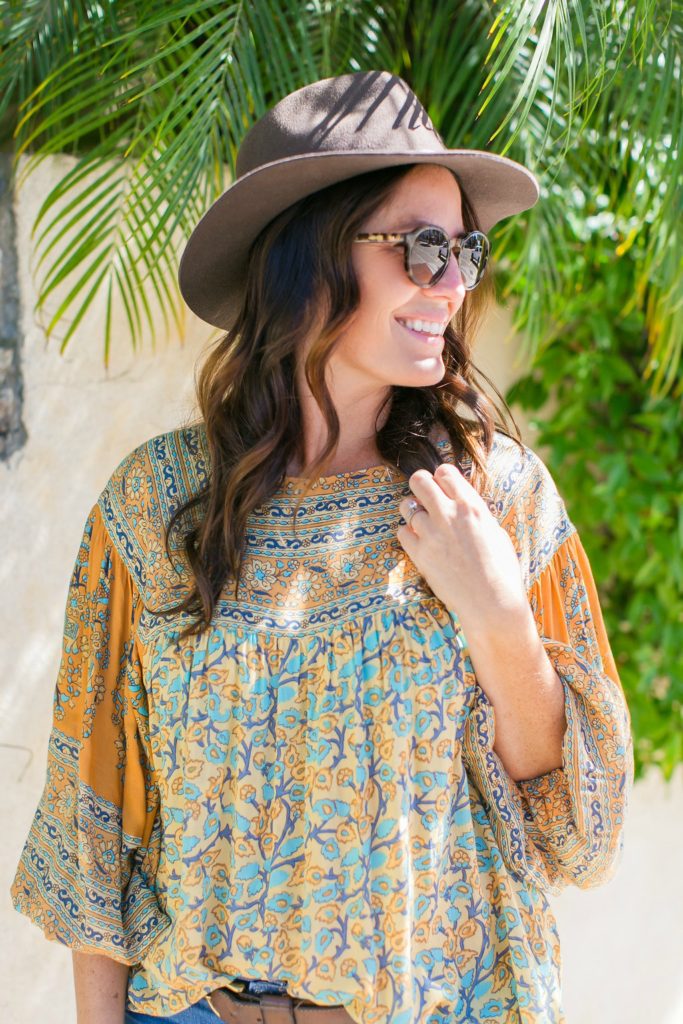 And there you go!  A few pieces that you can add to your wardrobe or inspire you for that summer to fall transition…  Have fun shopping friends!
xx
Jacquelyn