Every Winter us Beijos ladies have to worry about keeping warm, well, we are Californians so take that for what it's worth!  This Winter we went to one of our tried and true favorites, UGG.  Each of us Beijos ladies love our UGGs and have worn them for a while now.  We've even passed on the tradition to our little ones!
We each took our UGGs to a few of our favorite spots and wanted to share them with you.  Each of us lead different yet parallel lives, but we each wear our UGGs consistently.  From the snow, to the beach and everything in between we've got them on.  They are cozy, comfy and so well made, and those are just a few of the reasons we love them!
Checking off our Winter to do List with our UGGs, our favorite boots to keep warm!
---
Abby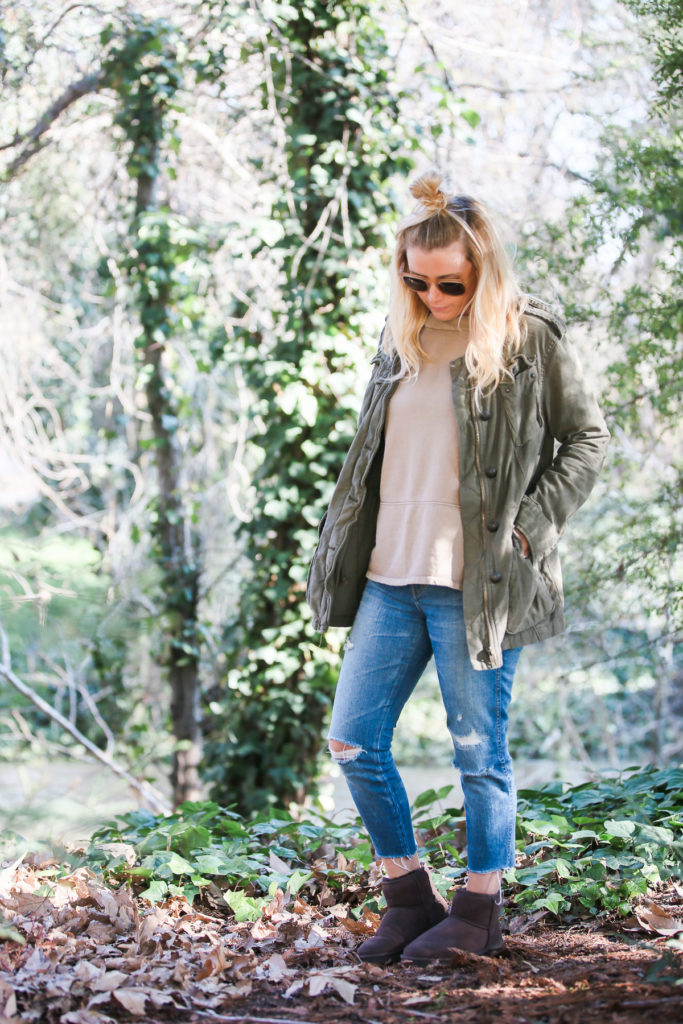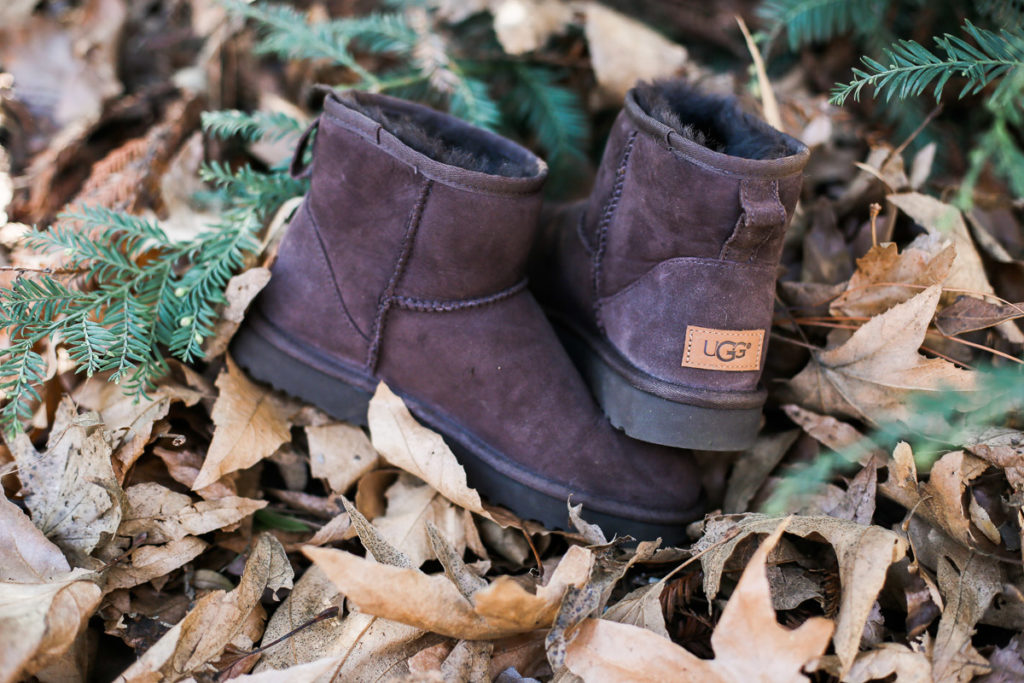 For winter there is only one must have boot that this mama wears all the time!  Thats right the classic mini II short, and this winter I'm loving it in the chocolate color.  I can literally pair them with any of my winter sweaters, and I even throw them on with my "mama" leggings.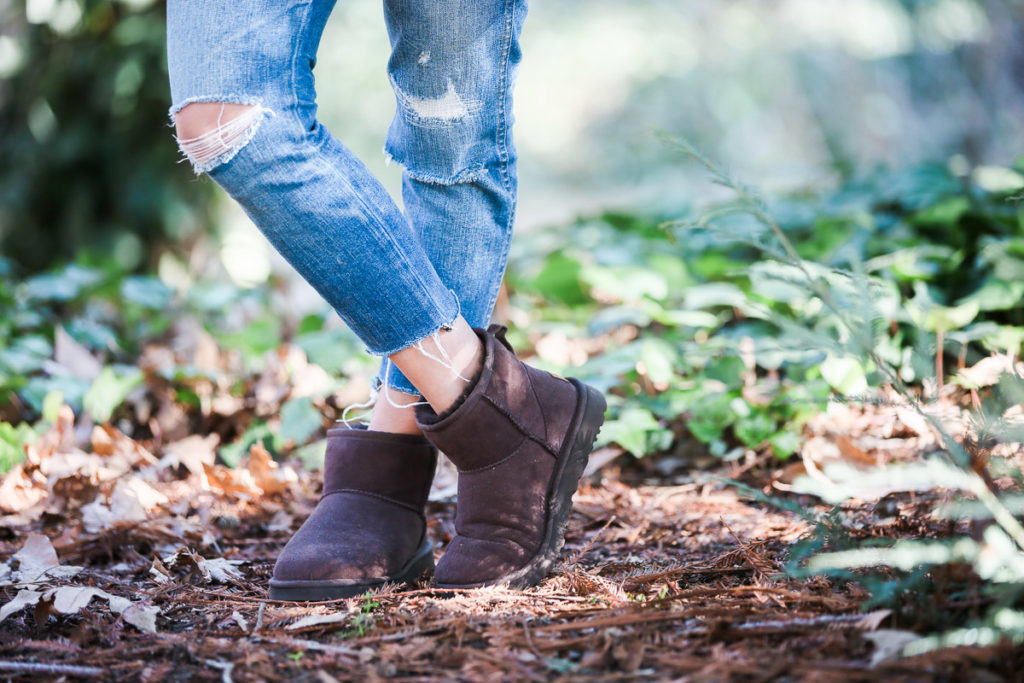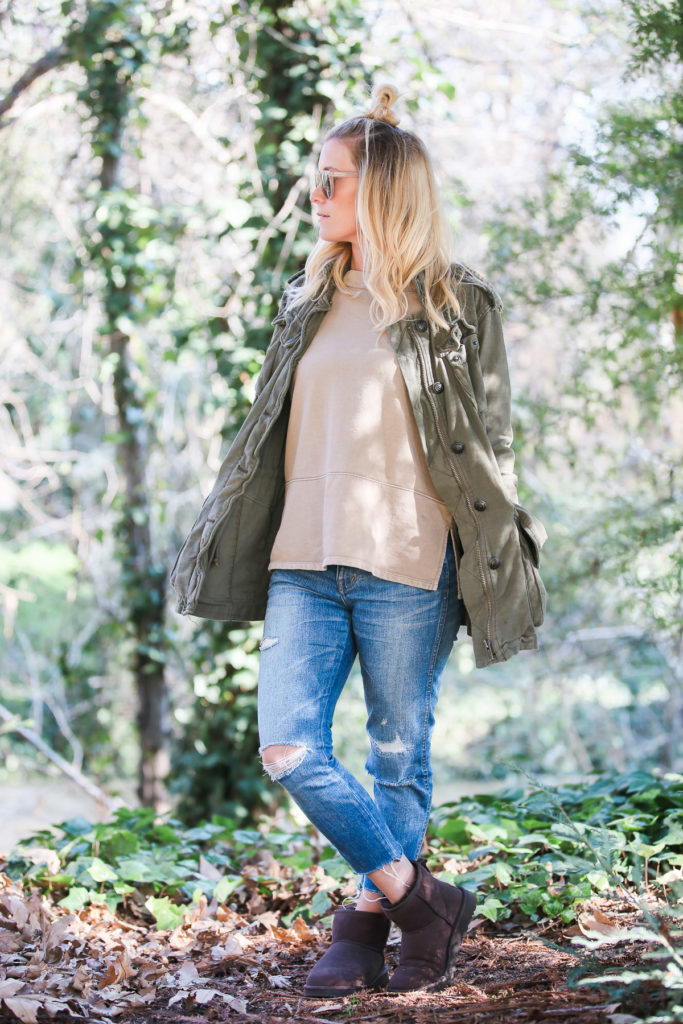 My day consists of being a taxi cab service back and forth to two different schools, my family's Instacart service lady, errands, and work – you name it.  For my busy days, I love to wear my UGGs that I can slip on and slip off in a jiffy.  Another bonus of these babies this winter, is they hold up with all this rain! Thanks UGG for keeping me comfy and cozy during the madness of motherhood.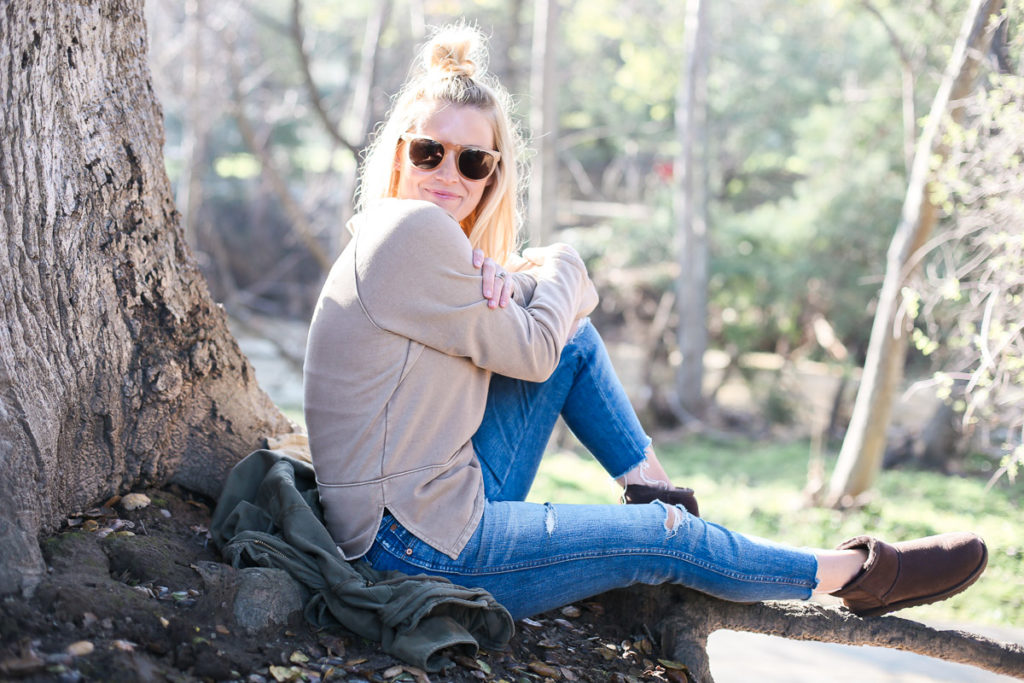 ---
Jacquelyn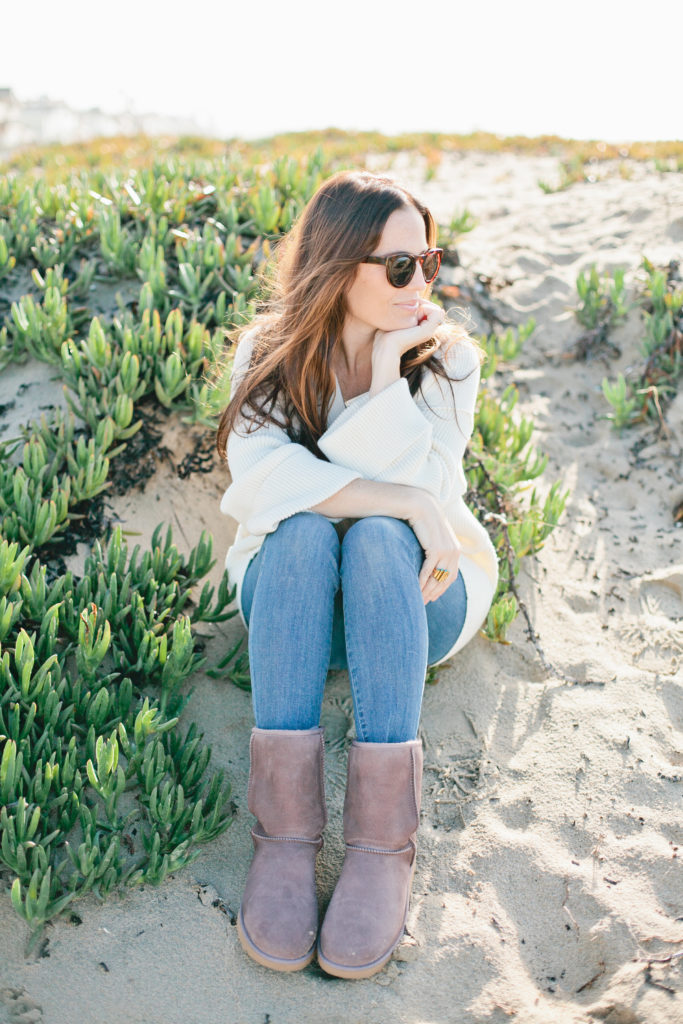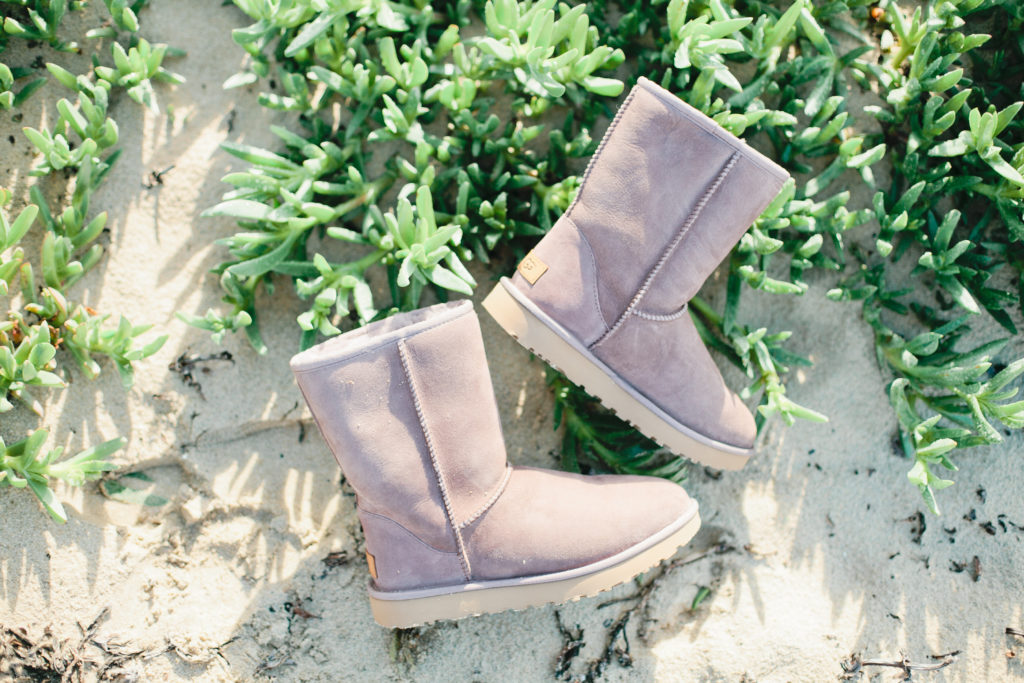 I can still remember getting my first pair of UGGs and being SO excited.  They are such a California beach essential in the Winter, and I just had to have them.  Now that I'm in my 30's and a mama of two I still love my UGGs.  They are the easiest shoe to wear because they really go with anything and when it's cold there's nothing better to have on.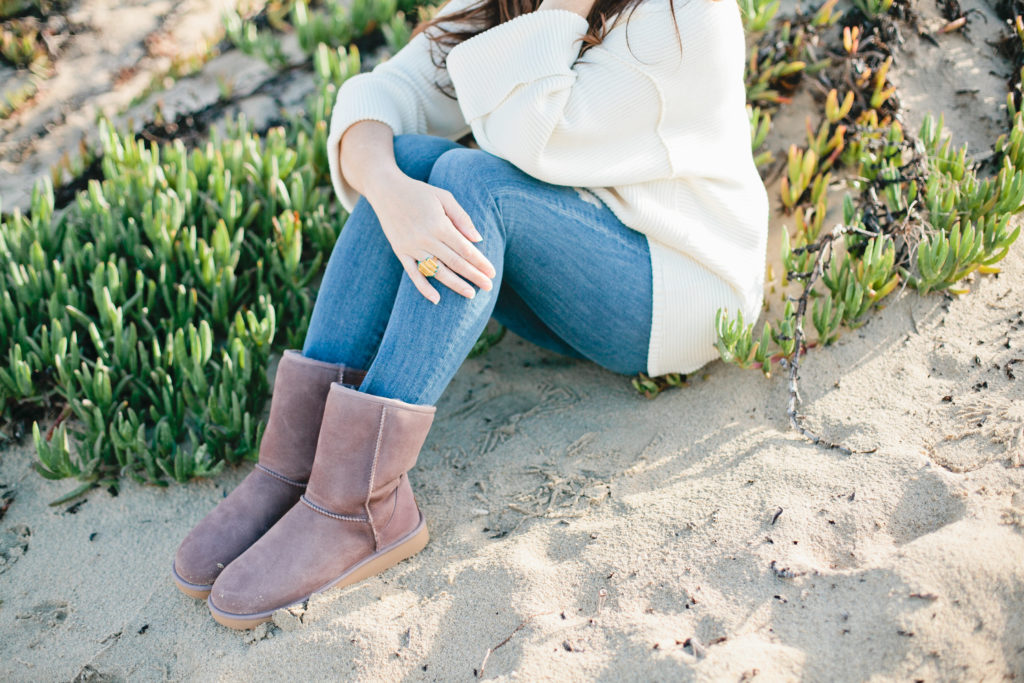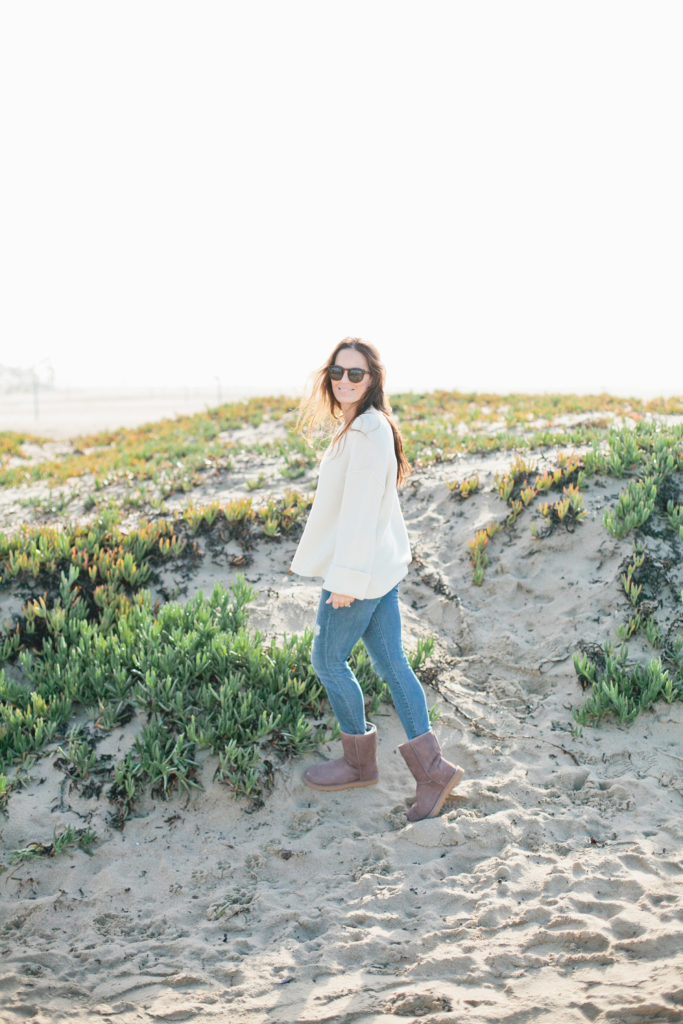 One of our favorite morning rituals as a family is heading down to the beach.  We love to go in the morning when there is no-one around, especially in the Winter when all the tourists are gone.  It's nice to have mornings with just us sometimes, despite the hustle and bustle we usually have.  My husband will surf while I cuddle with my babes.  We'll splash around in the water and throw the ball for our dog.  Add in a few smoothies and donuts and it's the perfect morning.
My Classic Short II UGGs are essential for mornings like this.  Sometimes we will even head down in our pajamas, so I just throw on my boots and I'm out the door.  I live for these moments with my family.  Even if they do only come every so often, they're sure like magic when they do.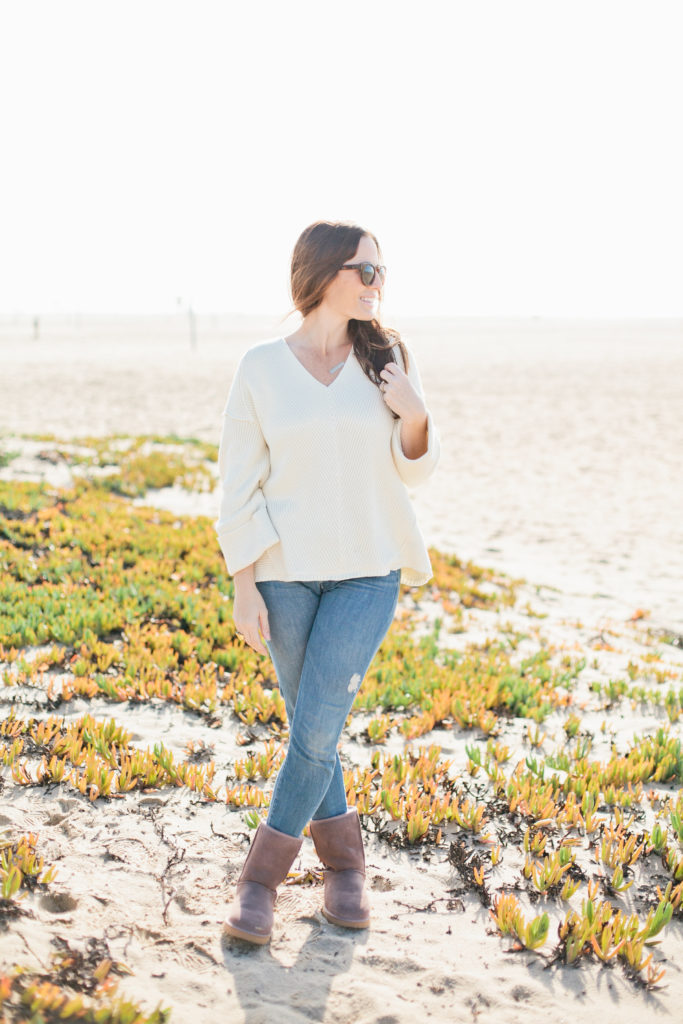 ---
Leah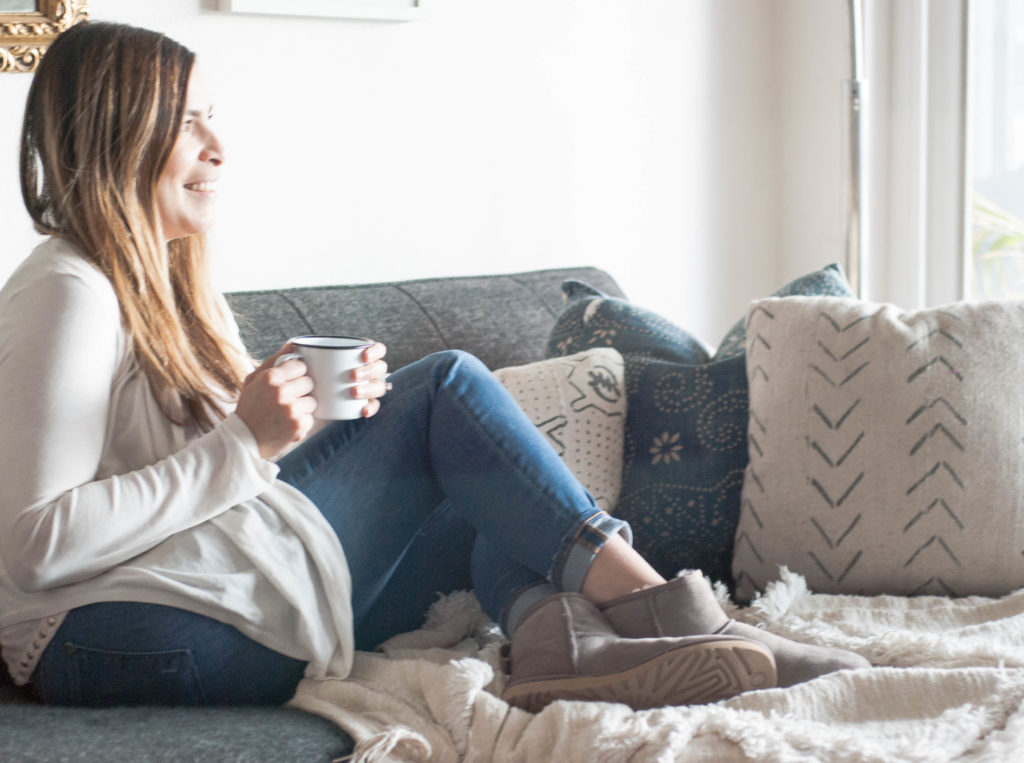 Uggs are one of my favorite things about Winter. First of all I'm always cold…like always! So my Uggs are the first thing I go for to keep me warm. If my feet are warm I'm good, but If they aren't I'm freezing. I love the Classic Mini II, they are perfect for this California girl.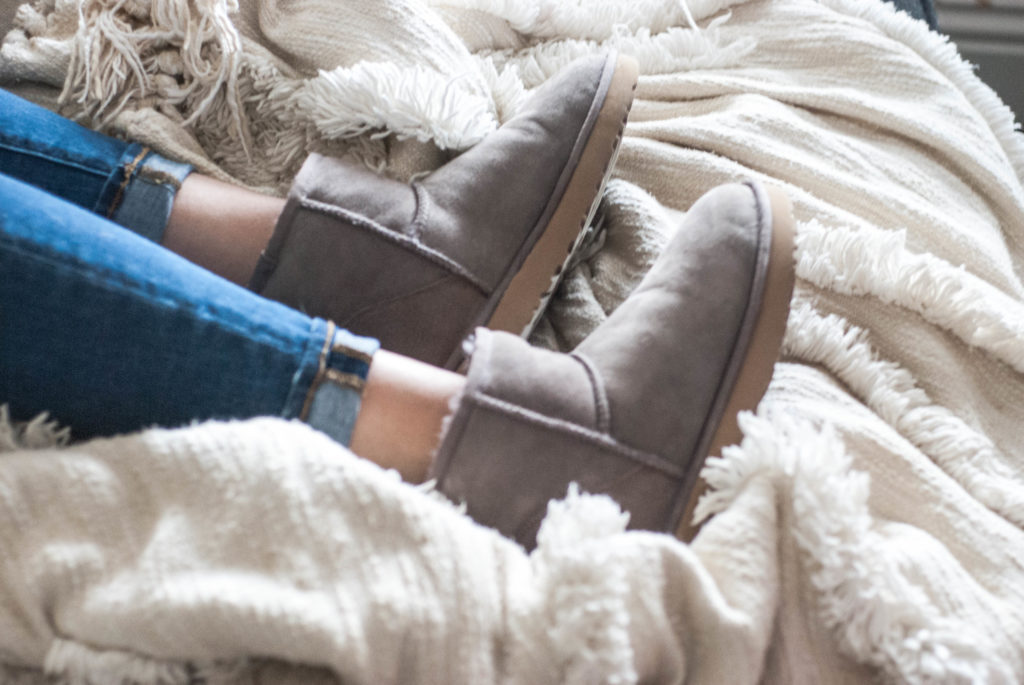 I'm definitely out and about with them but what I love about these mini's is that they are also easy to wear around the house curled up on my couch with a cup of coffee…hmmm I can smell this quiet morning now. When I've gotta leave super quick I love stepping out in these,  it's a no brainer because most days I don't have the time to think about what is going on these feet.
 Another cool thing I love about Uggs is that we all have them, the hubbs, myself and all the kiddos!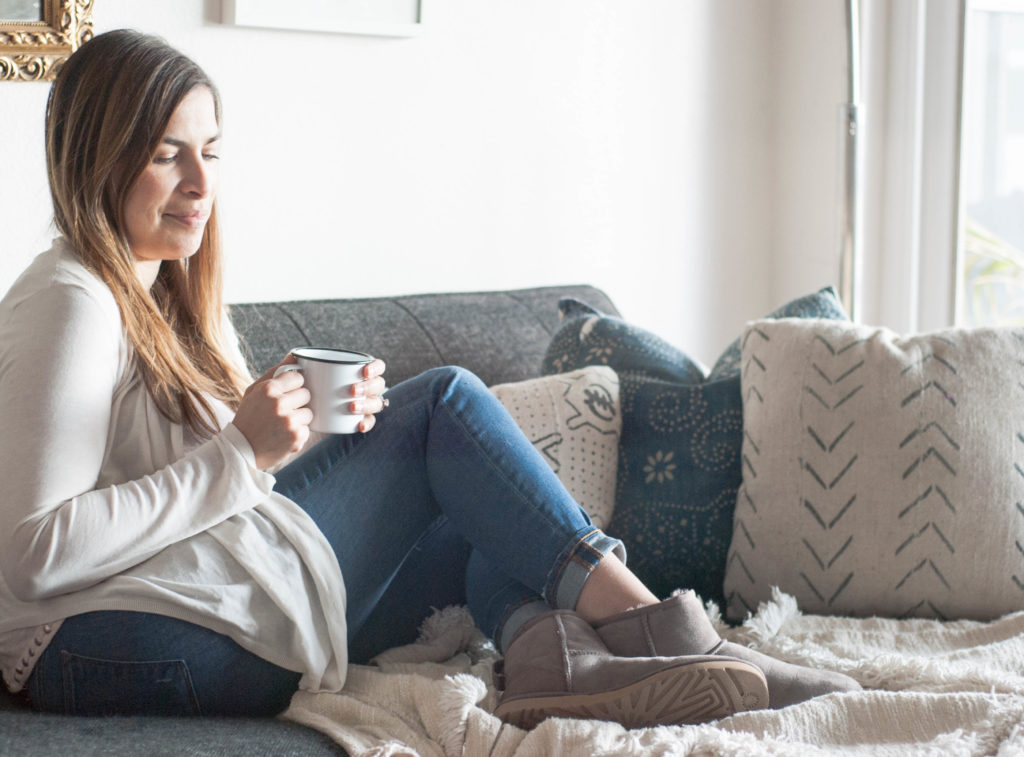 Hope you all stay warm and cozy this Winter!  Shop our looks below!

xx
Jacquelyn