Shed a tear or sing a cheer? The little ones are going back to school today! We have mixed emotions around our houses. It's been a summer full of adventures and fun but the time has come to get their study on! 1st day of school wouldn't be complete without stylish new backpacks and lunchboxes. We turned to our favorite store, Land of Nod to have our little ones ready and stylish for their 1st day of school. They have the cutest backpacks and lunchboxes that any kid will love, and they are also mom approved for their functionality and durability.
We had our little ones pick out their favorites, let's see the winners!
Photos by Yasmin Sarai and Megan Welker
Let's start with Dylan and Jett. Since these two are siblings, they wanted something that matched each other. They are in the phase right now where they want to be exactly alike. Land of Nod has these matching backpacks. Sadly they are out of stock right now, but check back soon!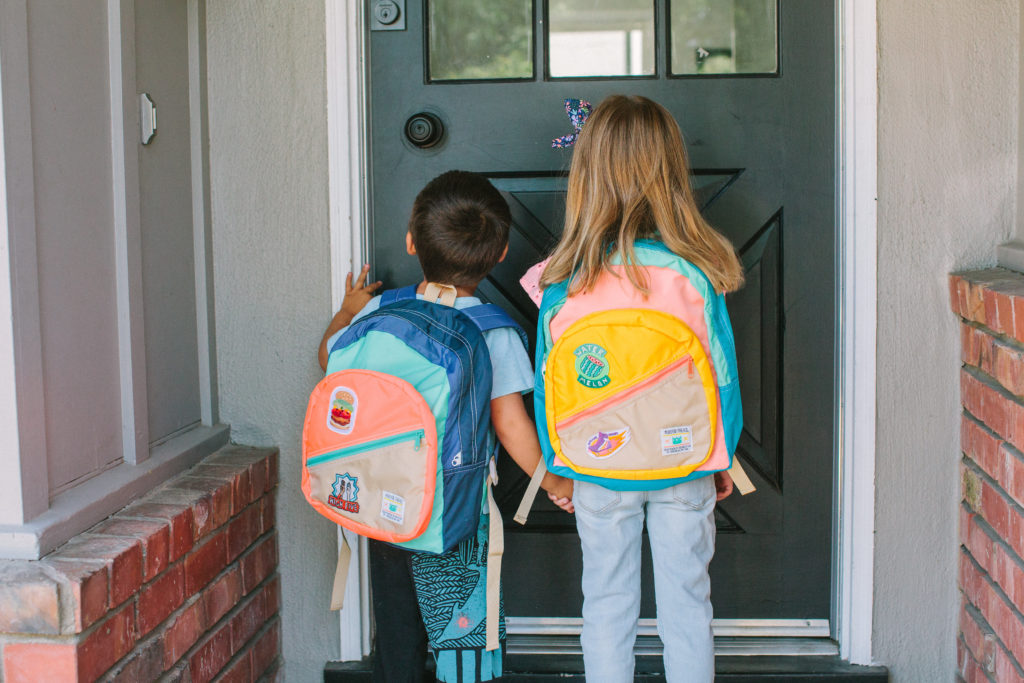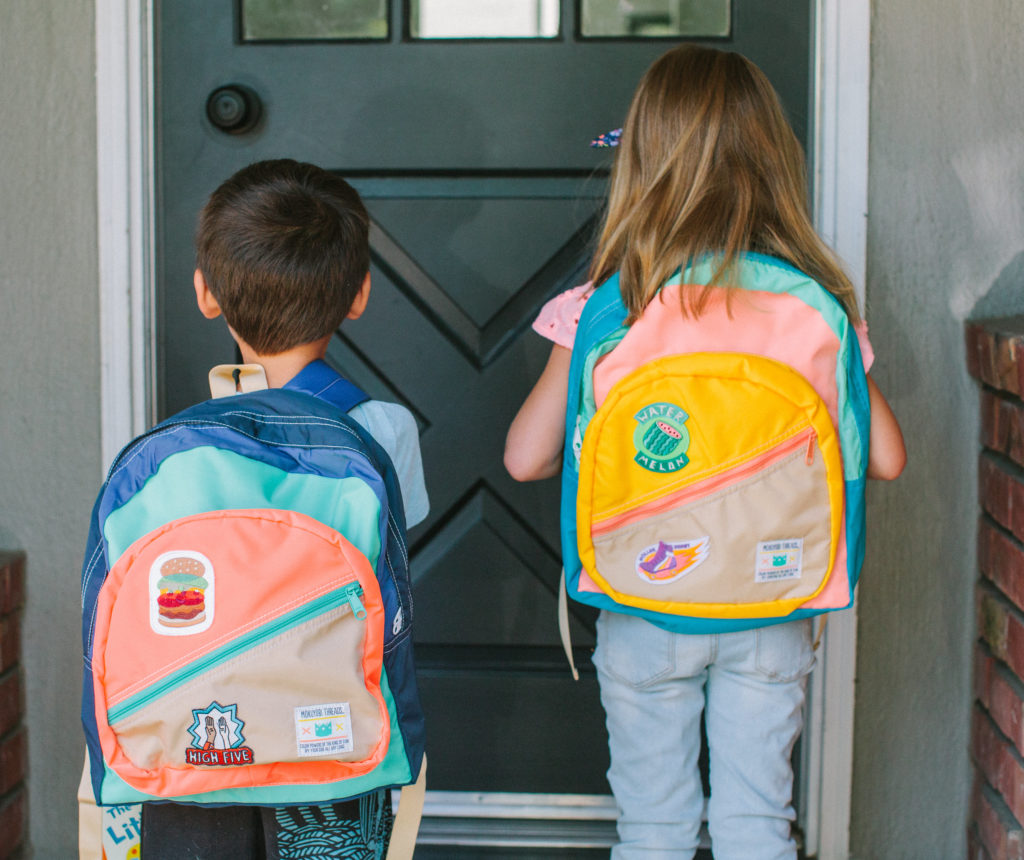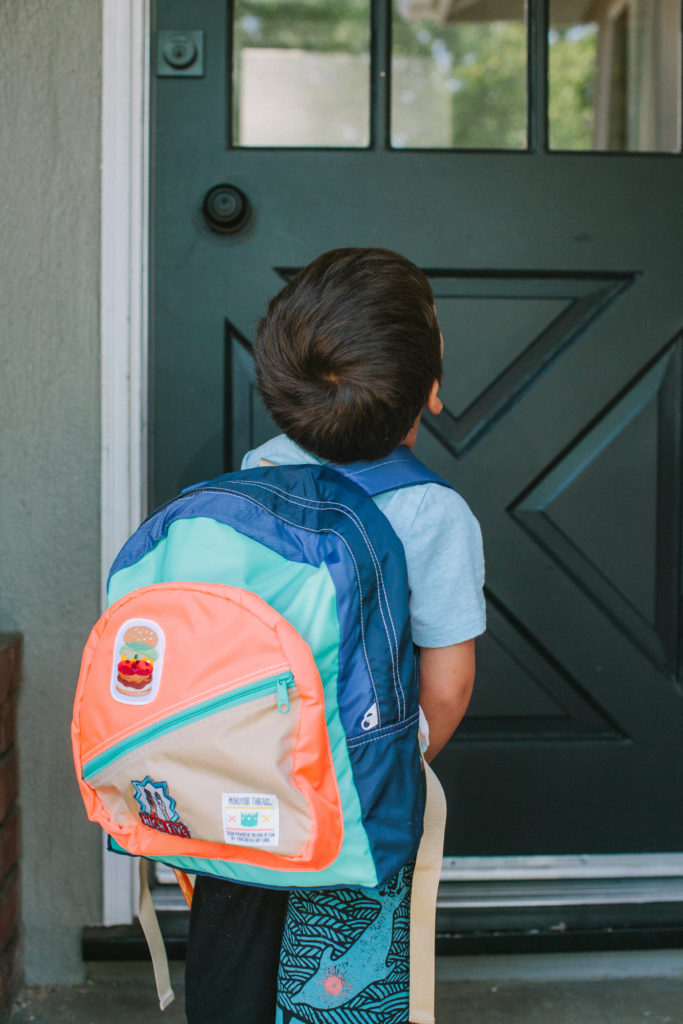 Jett loved the high five and hamburger patches that were on his cool backpack. Once this backpack was on, high fives all around!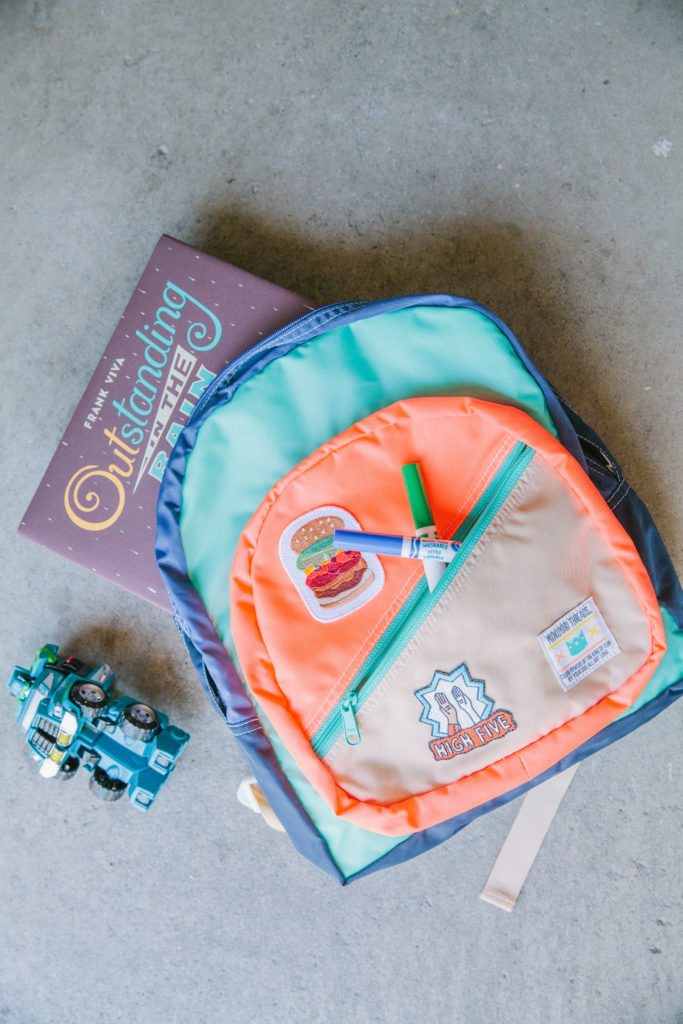 A back to school essential are new reading books! Jett loves anything about the weather, the Outstanding in the Rain book is a must for his collection. We are learning about "T" this week, so we have been reading this book over and over finding all the little and big Ts.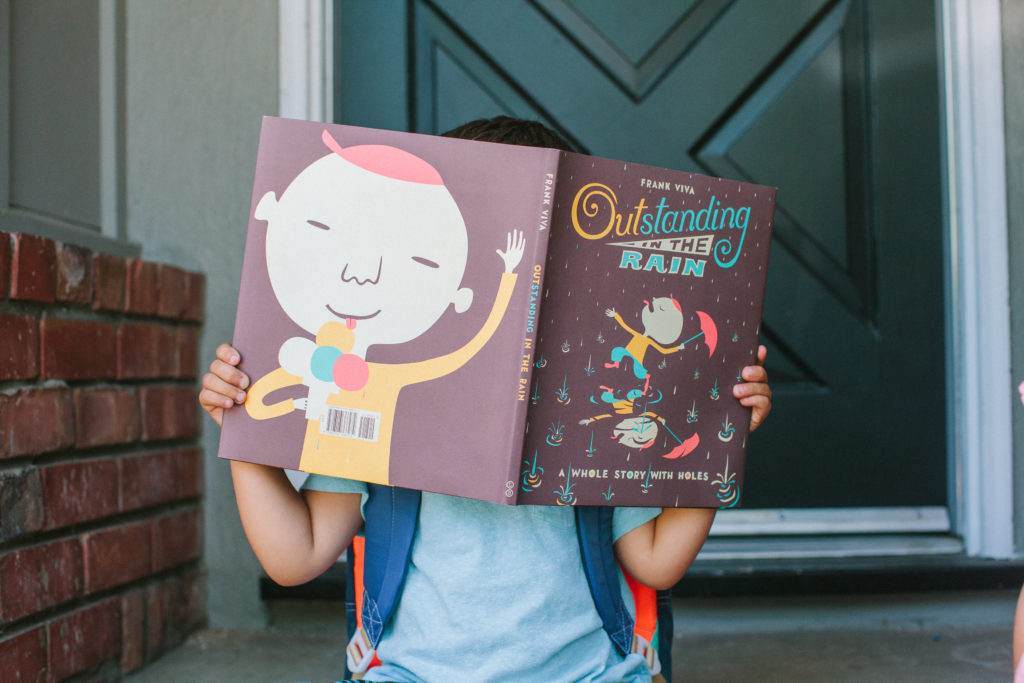 Big sister, Dylan is sporting the same backpack but the girl version. This fun neon colored backpack has cute patches that any girl will love. Dylan favorite is the watermelon. The front pocket is her favorite as she can store all her treasures.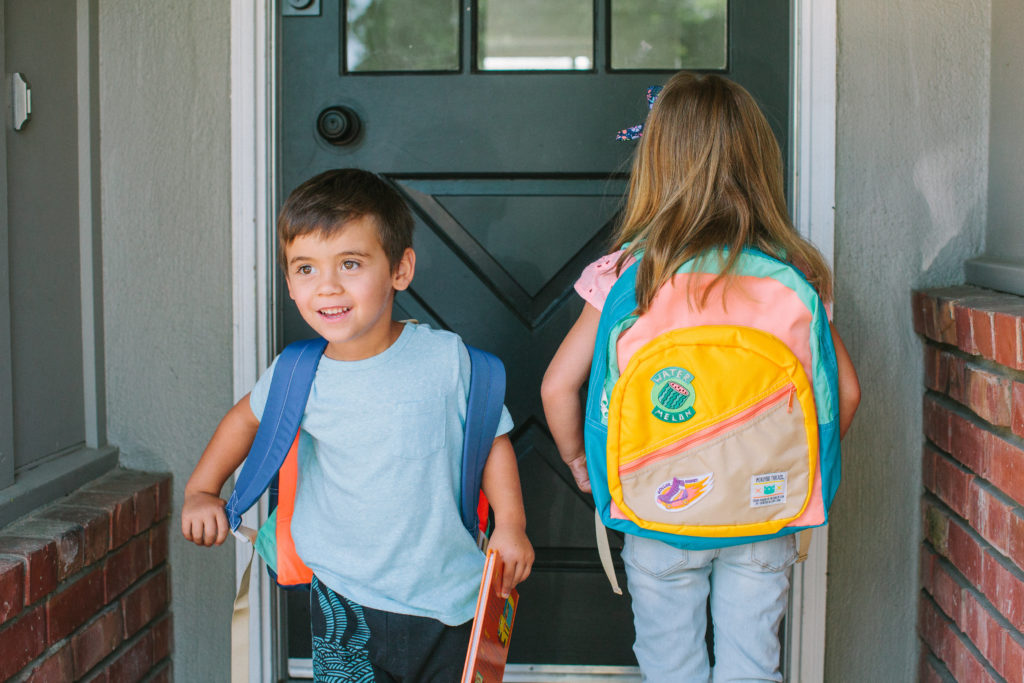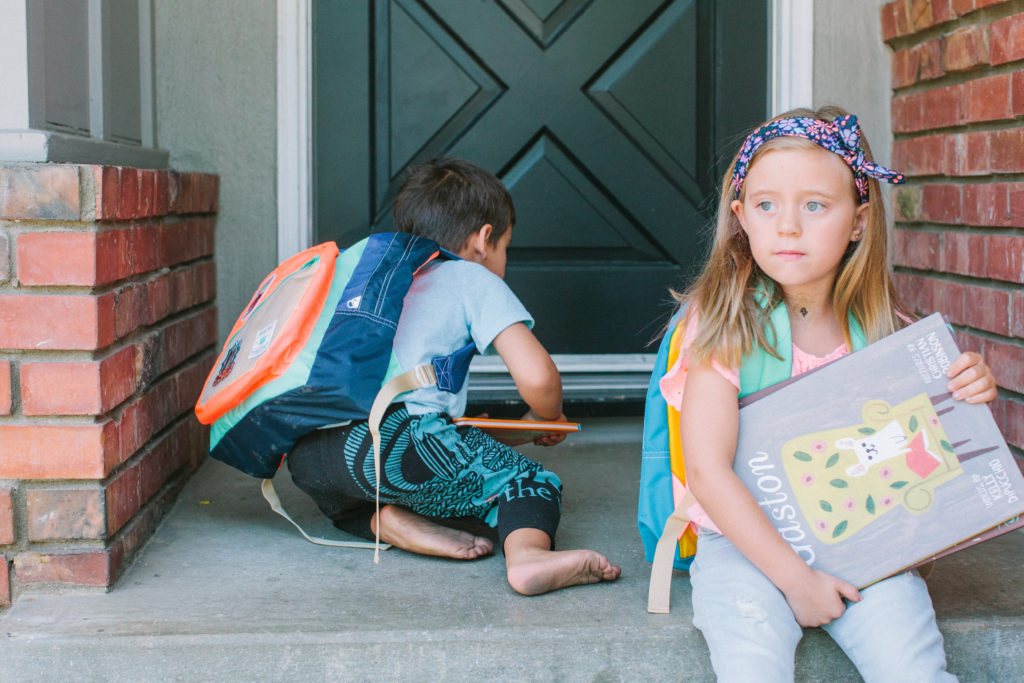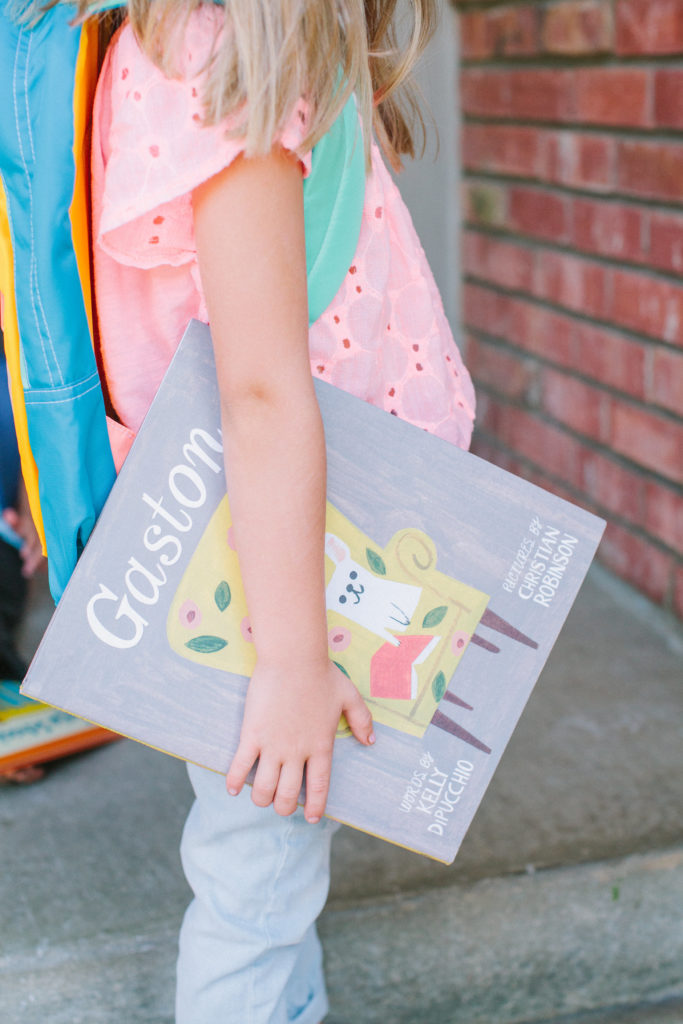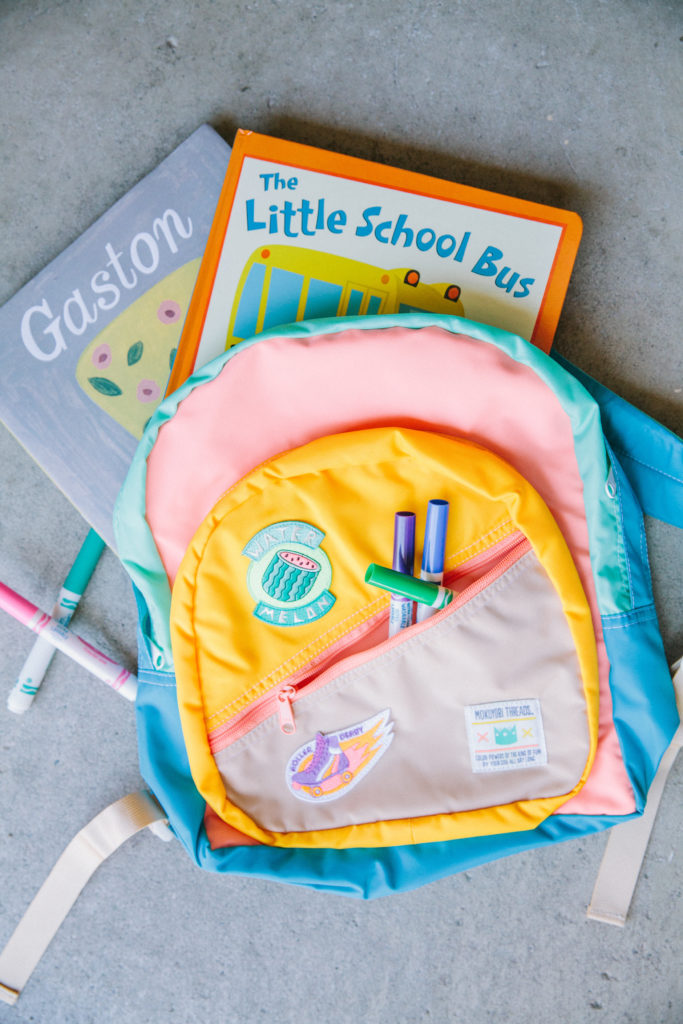 The Little School Bus and Gaston are on Dylan's reading summer list this year. We are so proud of ourselves that we can read the little school bus book by OURSELVES! Yay! Check out more of Land of Nod's books; we love them all!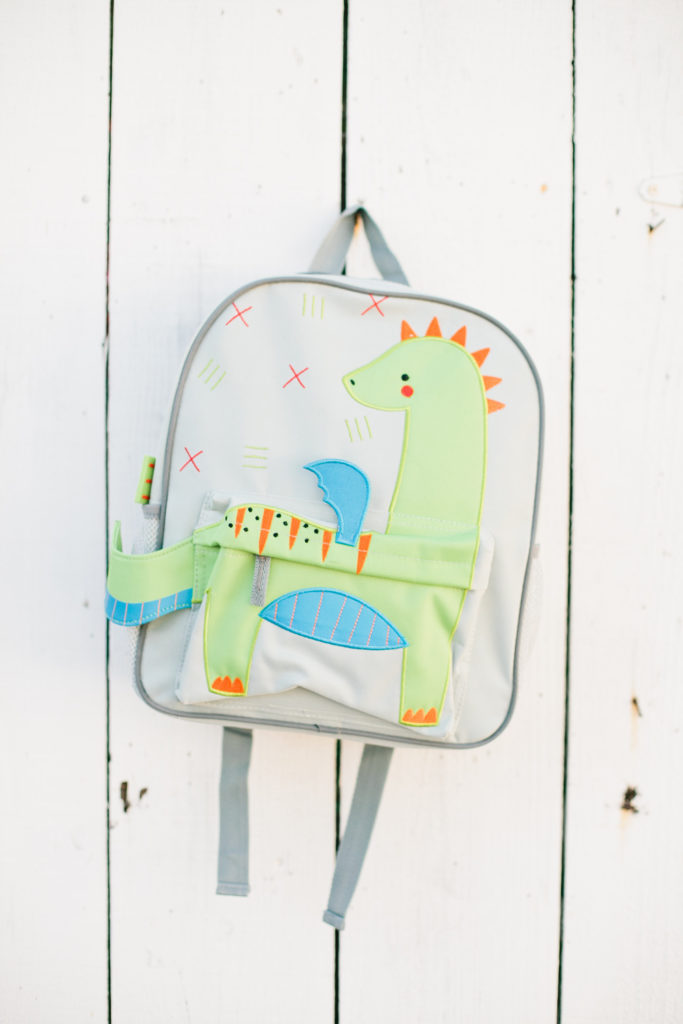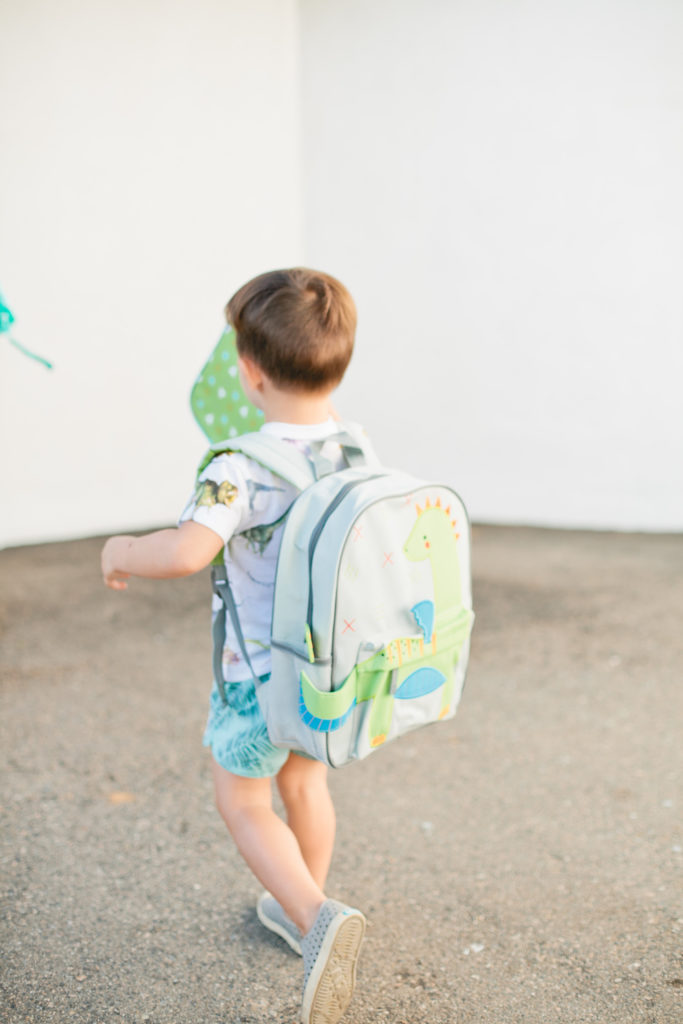 We would like you to meet the world's biggest fan of dinos, Court! He is obsessed with dinos, and his roar can be mistaken for the real deal. He naturally picked the Wild Side Backpack and matching Wild Style lunchbox.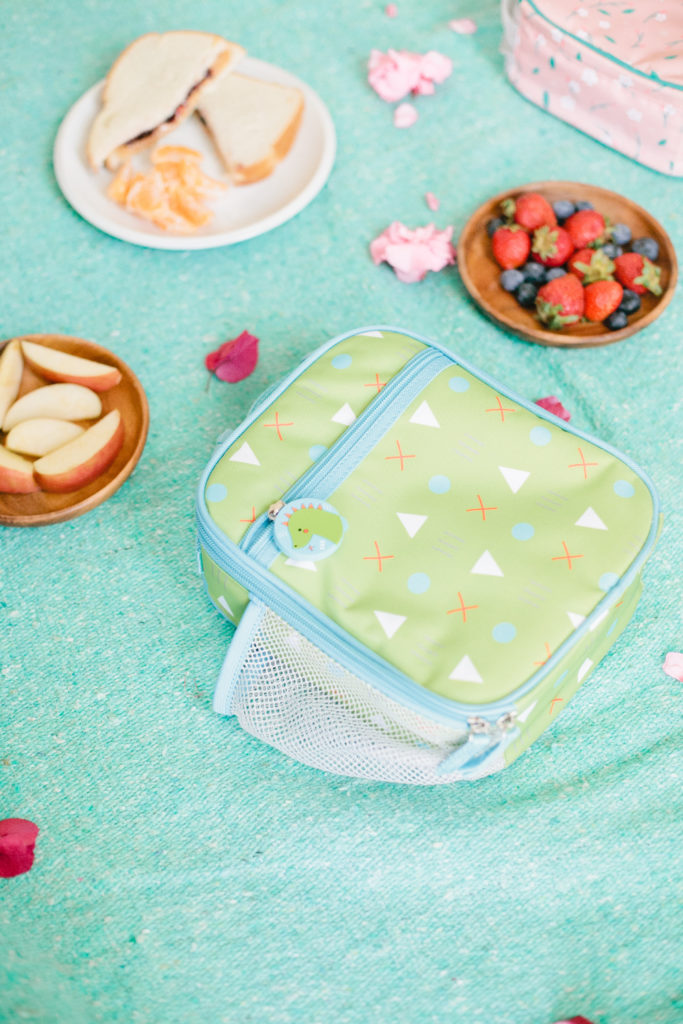 Next for his partner in crime, Edie, the lover of all unicorns! Anything unicorn and she has it! She might be a magical unicorn herself! Her unicorn backpack is sold out, but don't fret they have the Teacher's Pet Backpack (Unicorn)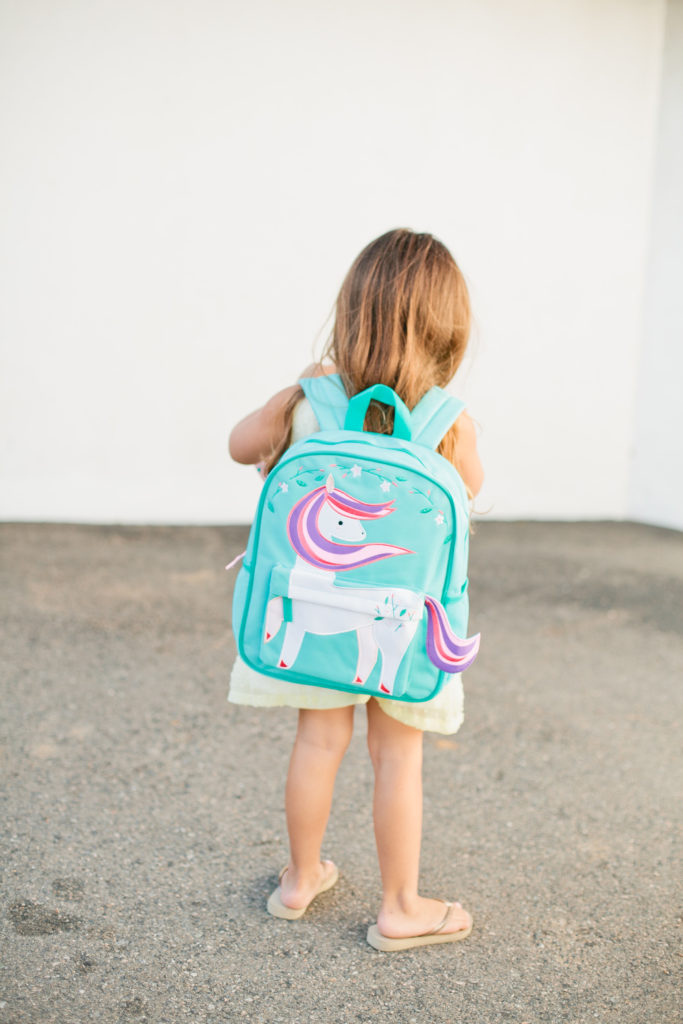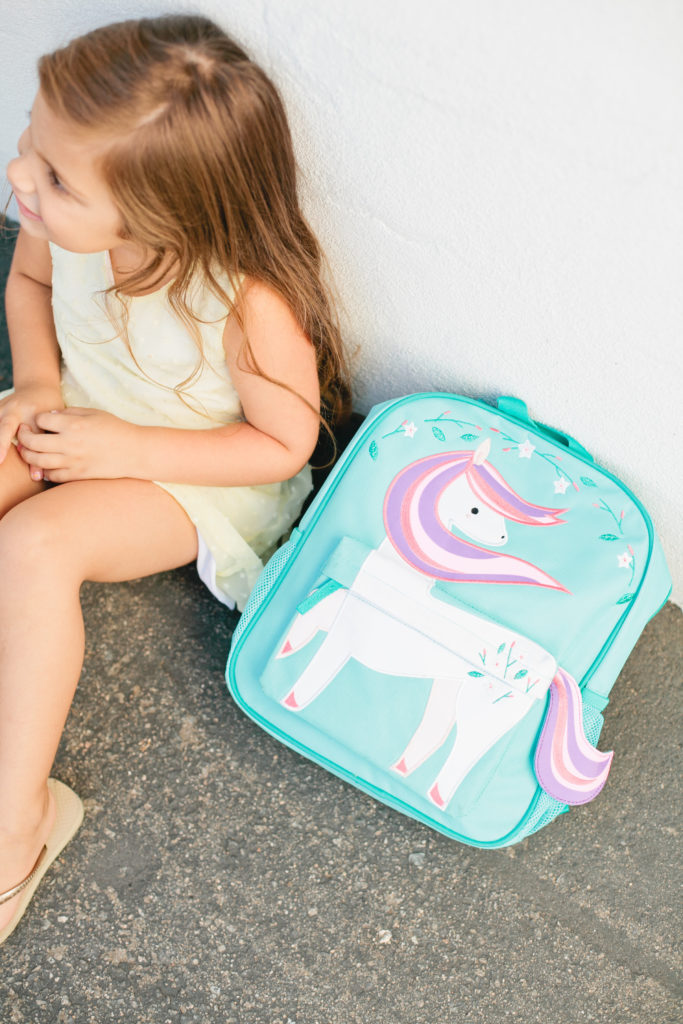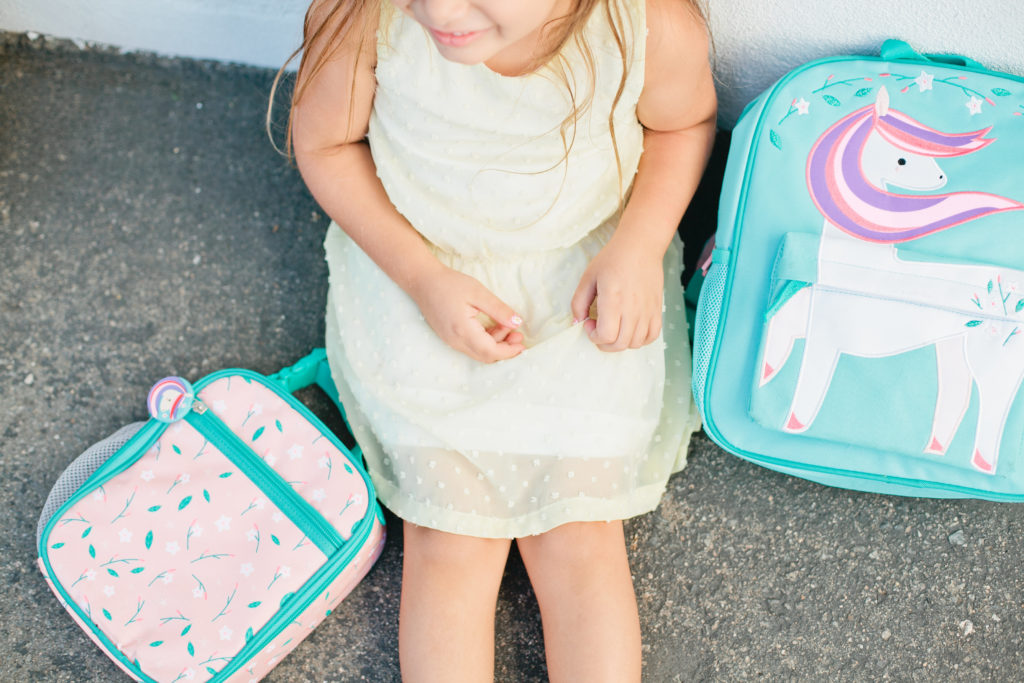 See all of Land of Nod's lunchboxes and get yours today before they are all gone.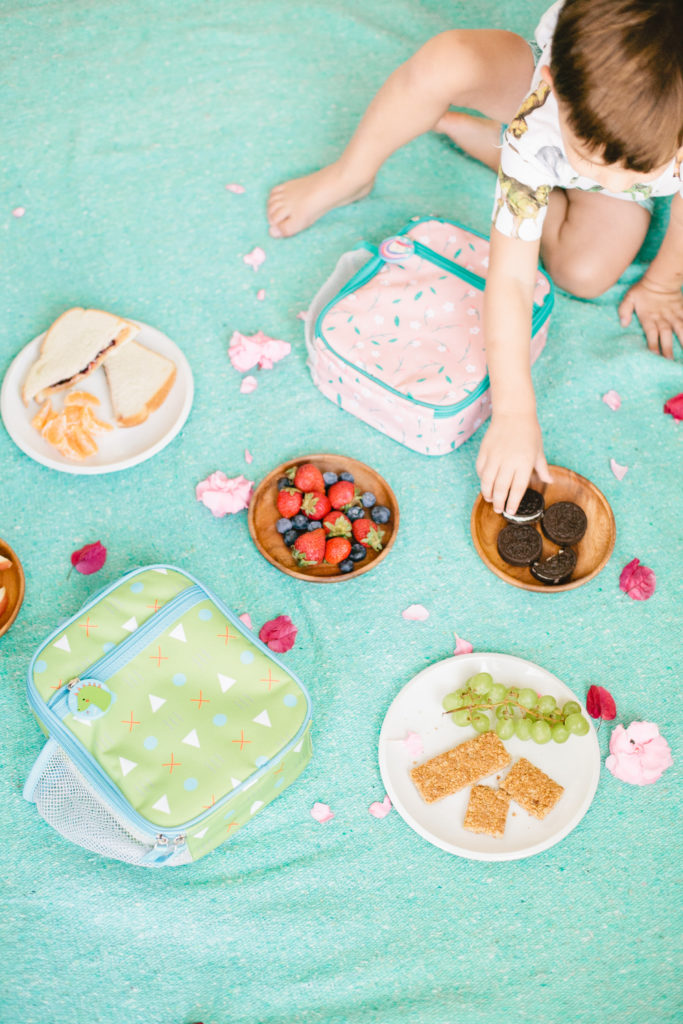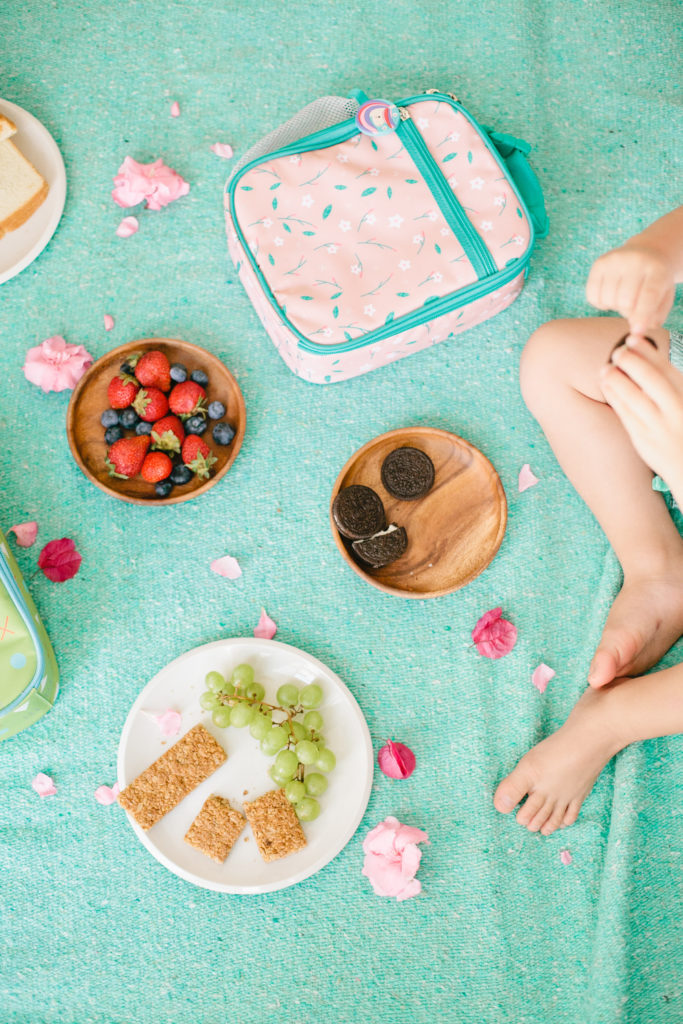 We love these lunchboxes cause not only are they perfect for school but also picnics with your bestie.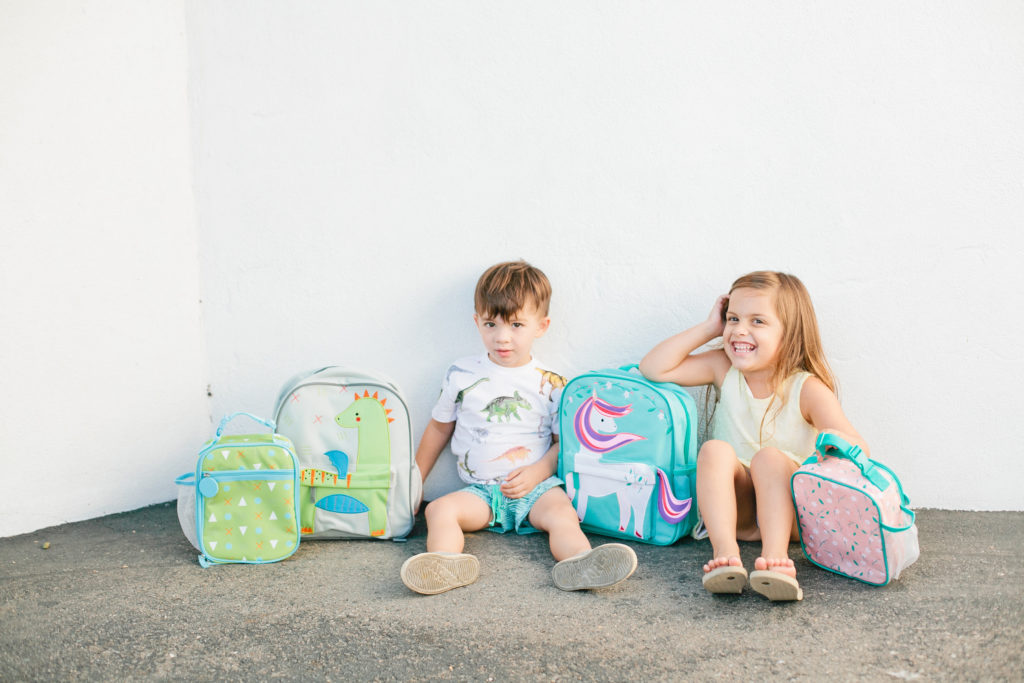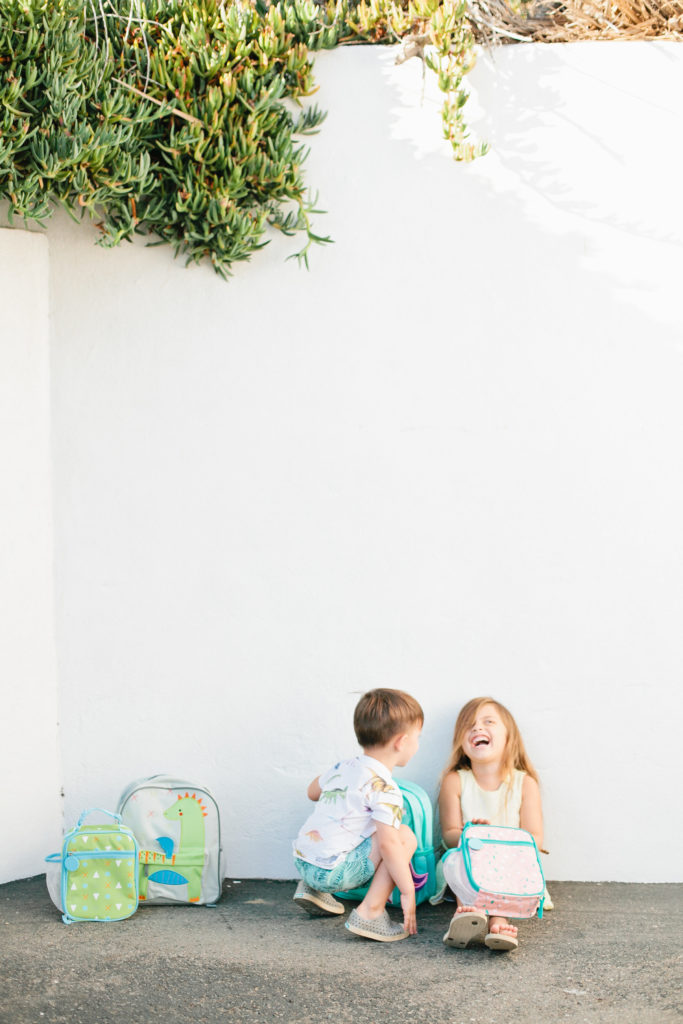 Those two goofballs!
Happy 1st day of School little ones! We hope this year is the best!
xx
Abby