It's actually starting to feel like Fall in Southern California – FINALLY!  Well, by Fall I mean it's cold in the morning, 80 degrees in the afternoon, and cold at night, ha!  But, it does mean we get to dig deep into our closets and bust out our sweaters!  I wrote a similar post to this last year, kind of funny because it was around the exact same time!  I guess November is sweater season in So Cal.
Each year I like to invest in a few key sweaters to have and wear all Winter long.  Much like last year I turn to my favorite local brand Knot Sisters.  They have such a great selection and this year there are some real goodies!!!  I basically wore mine from last year out, so I had to invest this year!!  And they are helping you invest too – with our code BEIJOS20 you can get 20% off any of the styles I'm wearing!  So get out there and shop!!!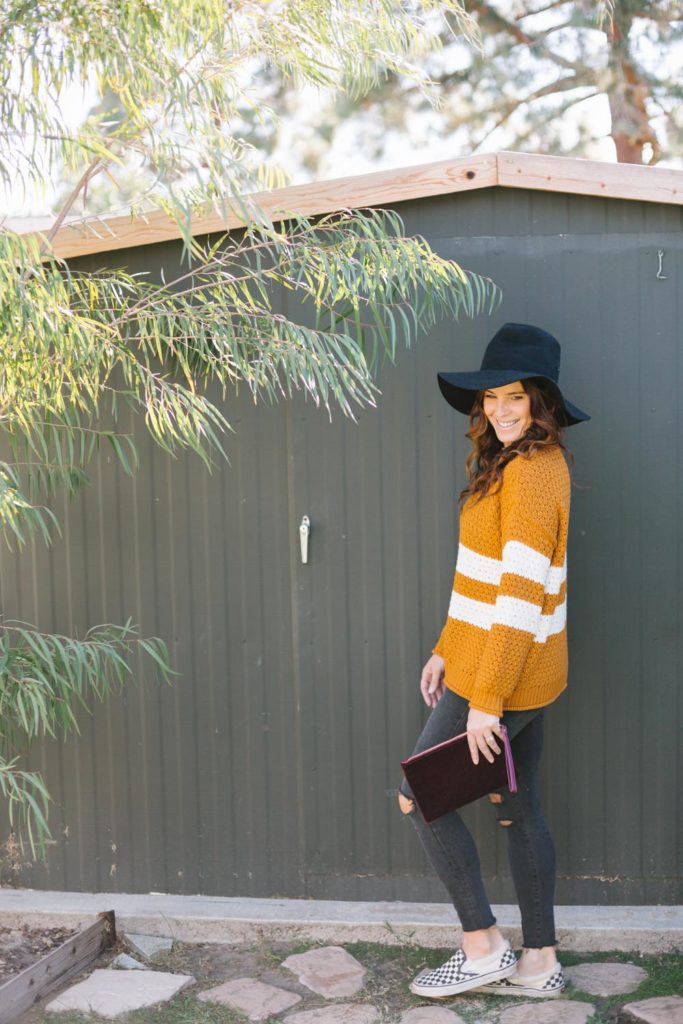 This is the Ozzie Sweater and I predict I'll be wearing him a lot!  I love the mustard color and the bold stripe, it's casual but stands out!  This is an outfit I basically wear every day – a cozy sweater, jeans or leggings and my vans.  You can throw on a hat and some heels to transition for a night on the town too!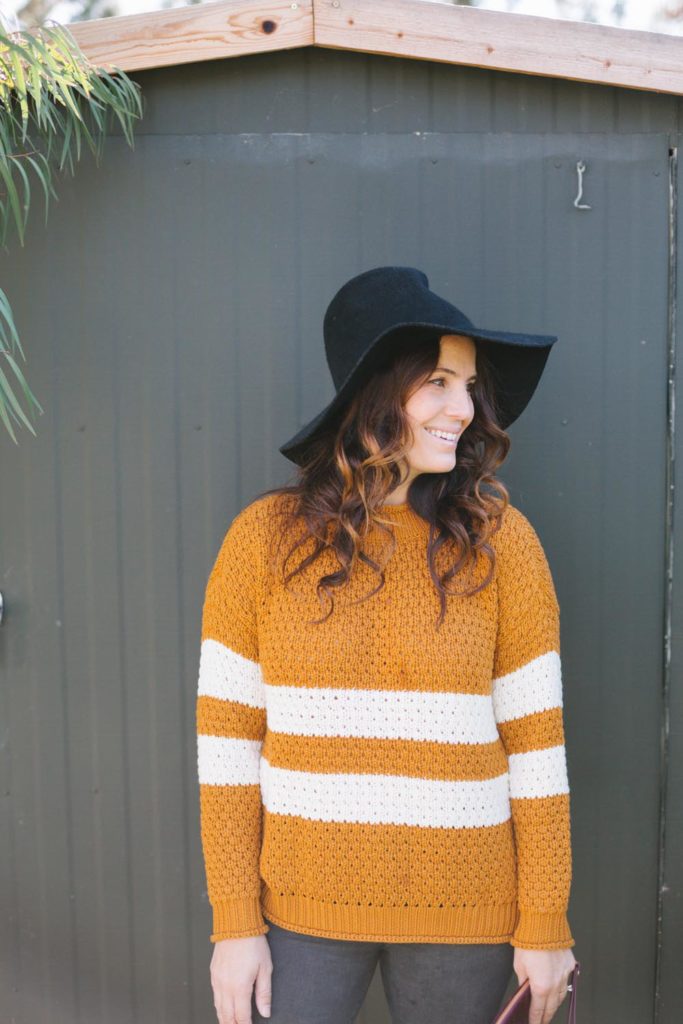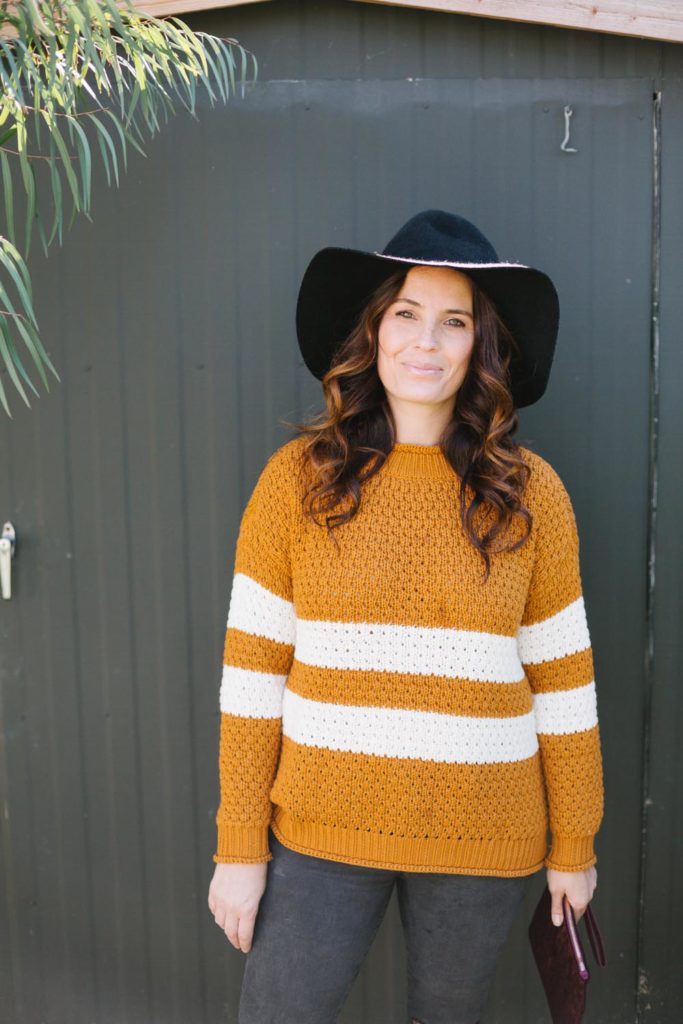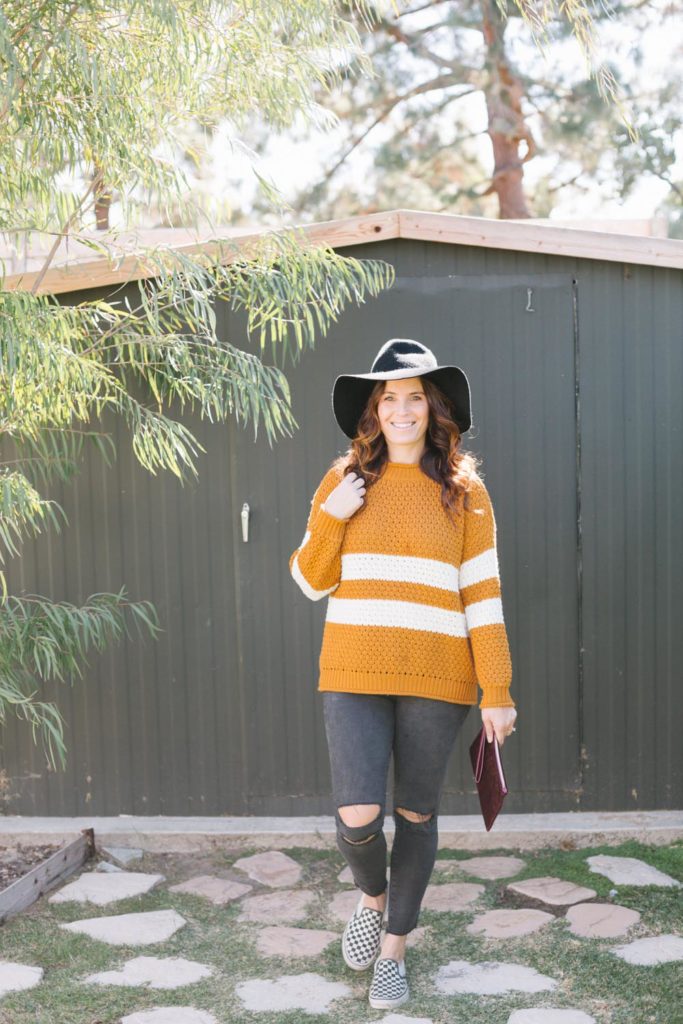 Now, I like to call this my business casual look, haha… But really I'd wear this to dinner with my hubs or with friends.  Even a meeting with a client!  I have a soft spot for green, so whenever I find an article of clothing with a greenish hue I'm drawn to it.  Gotta make those green eyes sparkle!  So the Dylin Sweater definitely caught my eye, and a plus is that it's a popcorn sweater which is big this season!  I paired it with my high waisted Madewell jeans, my Brixton hat, and my new favorite flats from Target – a knockoff of those Steve Madden ones and they are SO COMFY!!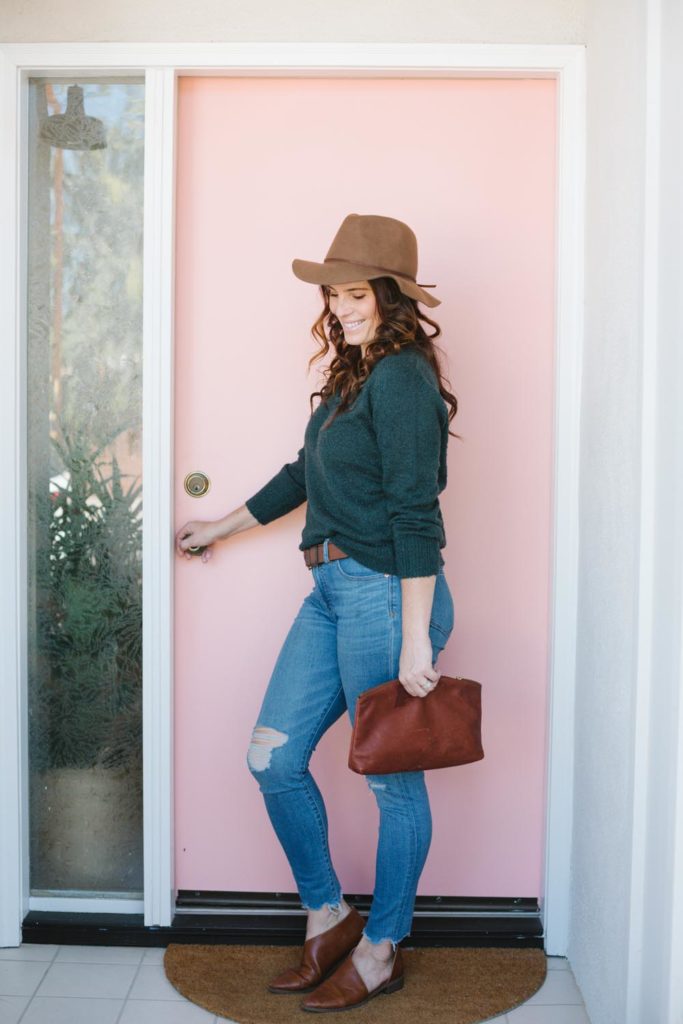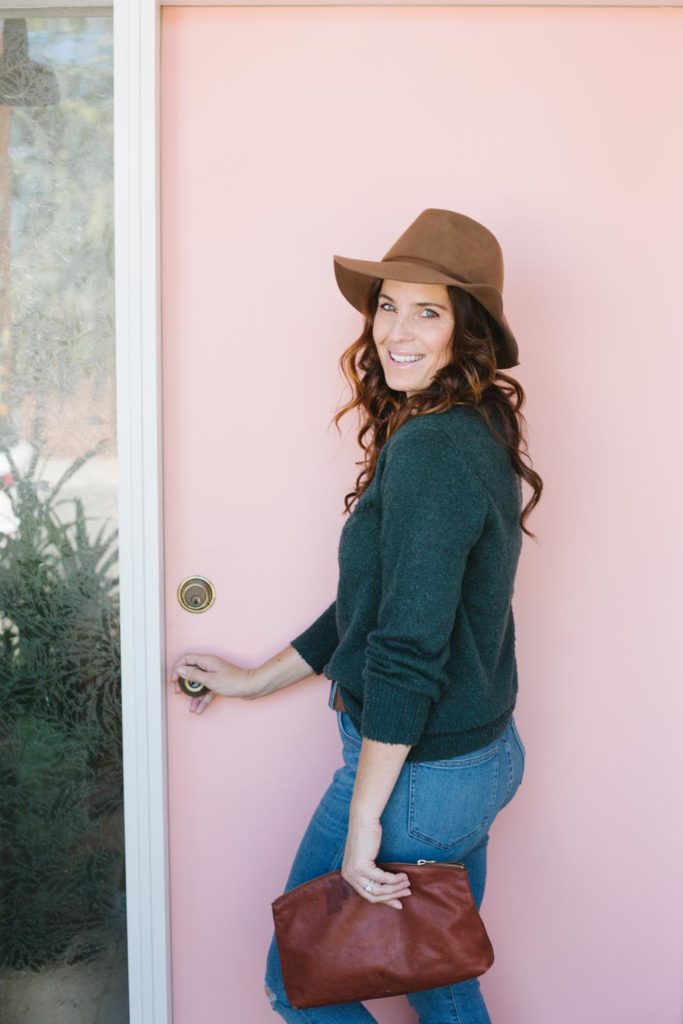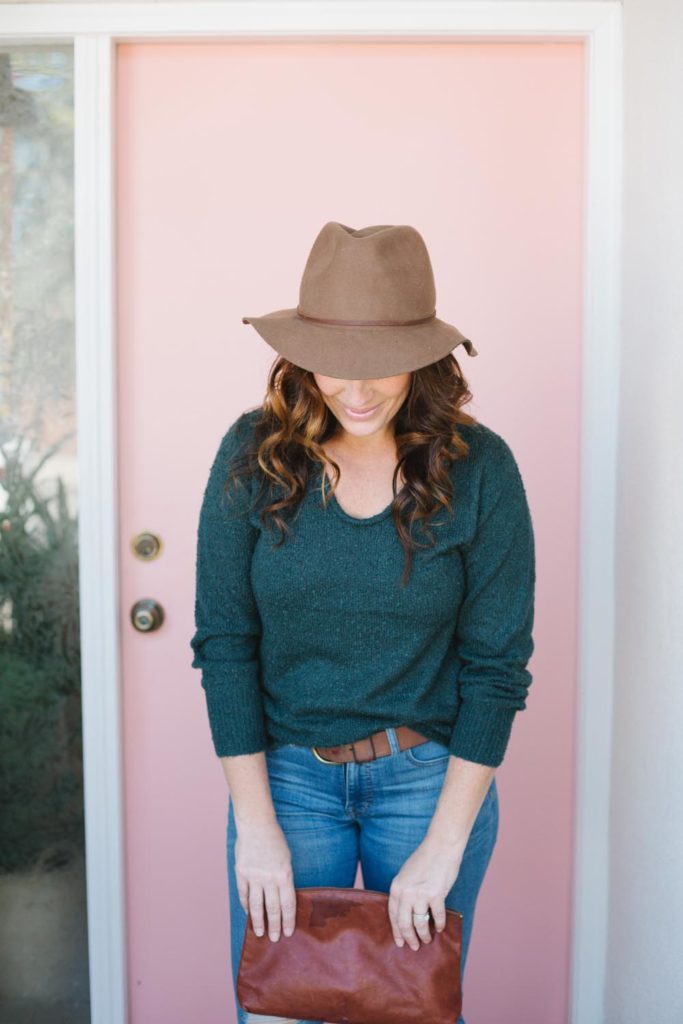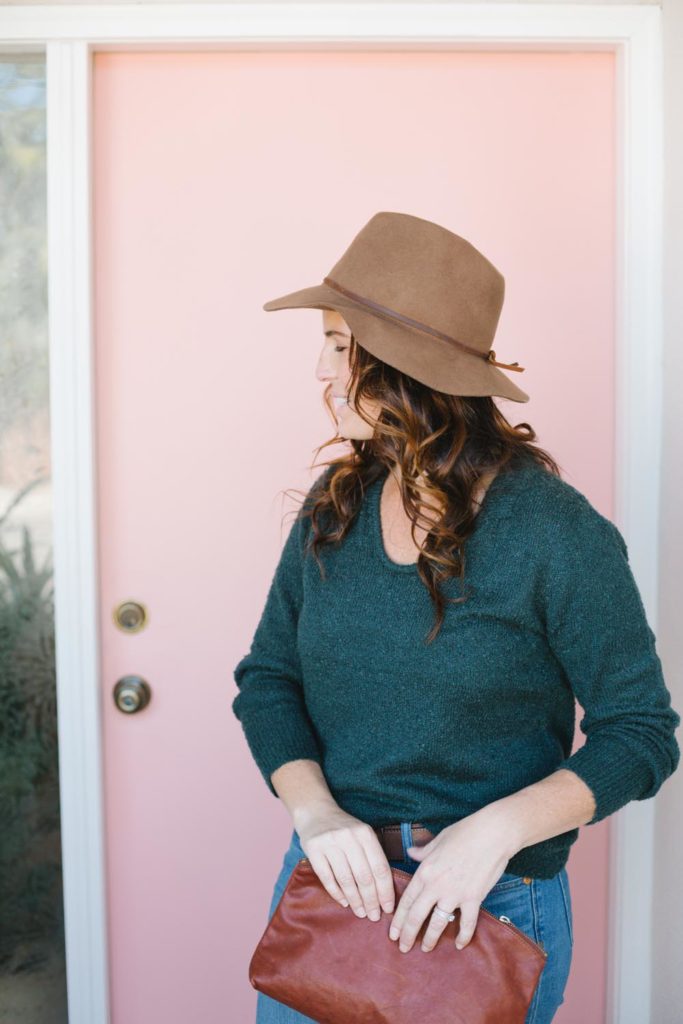 Last but not least is my dressiest look of the group but casual at the same time.  I spotted this skirt at Madewell a few months ago and really loved the yummy color.  Honestly I don't own a lot of skirts, so I thought it would be good to invest in one this year.  I added a classic black turtleneck and spiced it up with Candi Cardigan.  I'm loving how the soft pink color pairs with the warm tan of the skirt.  Just add my Salt Sunnies and I'm set – it kind of reminds me of a 70's college co-ed, ha!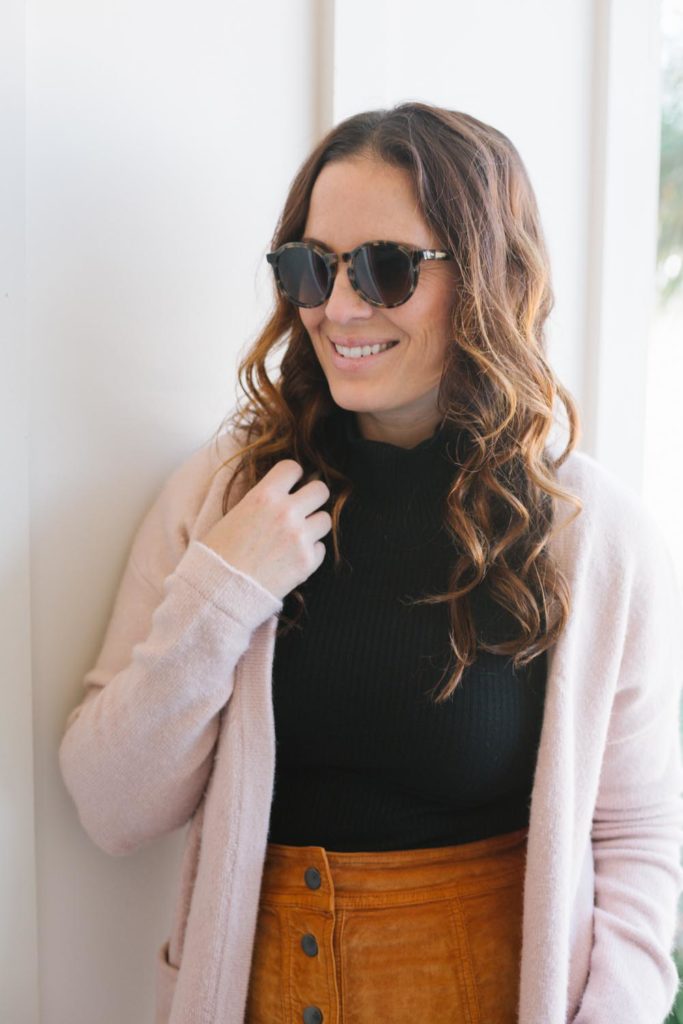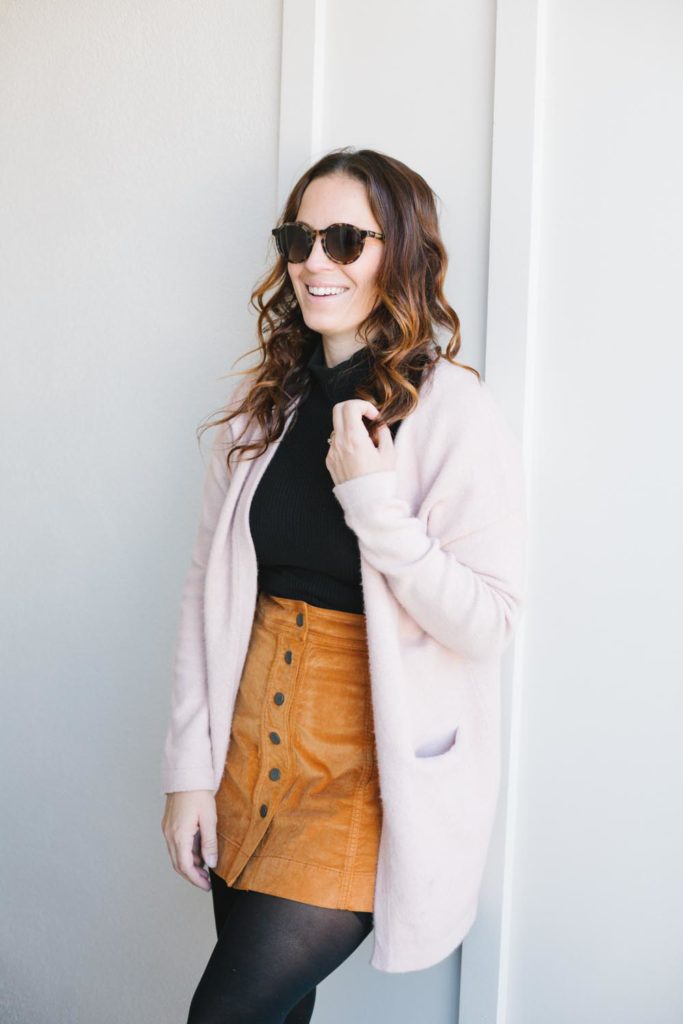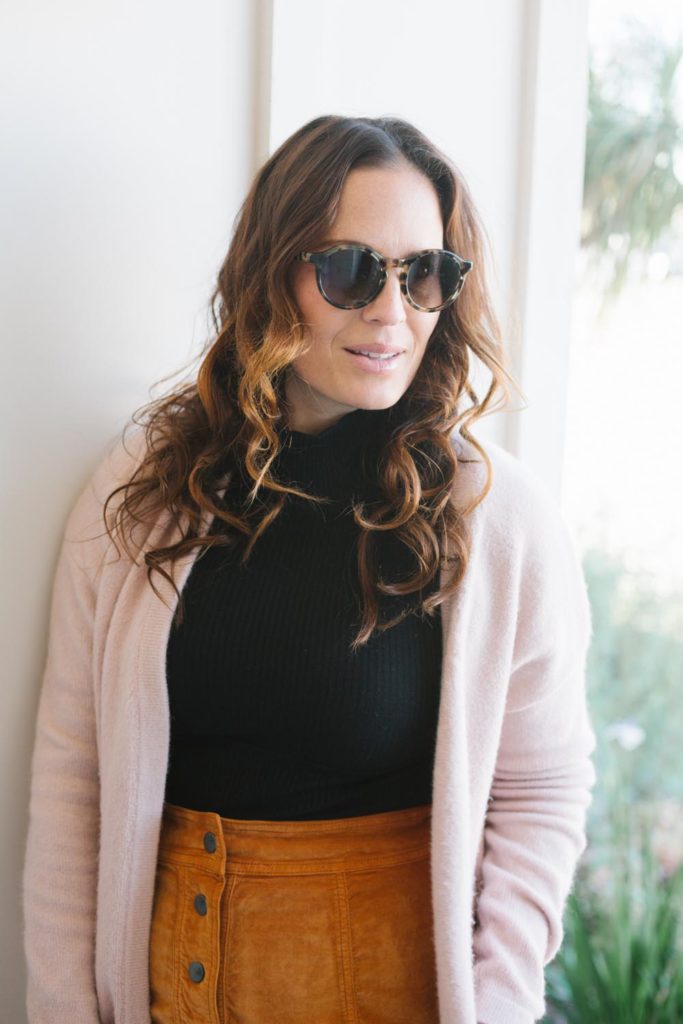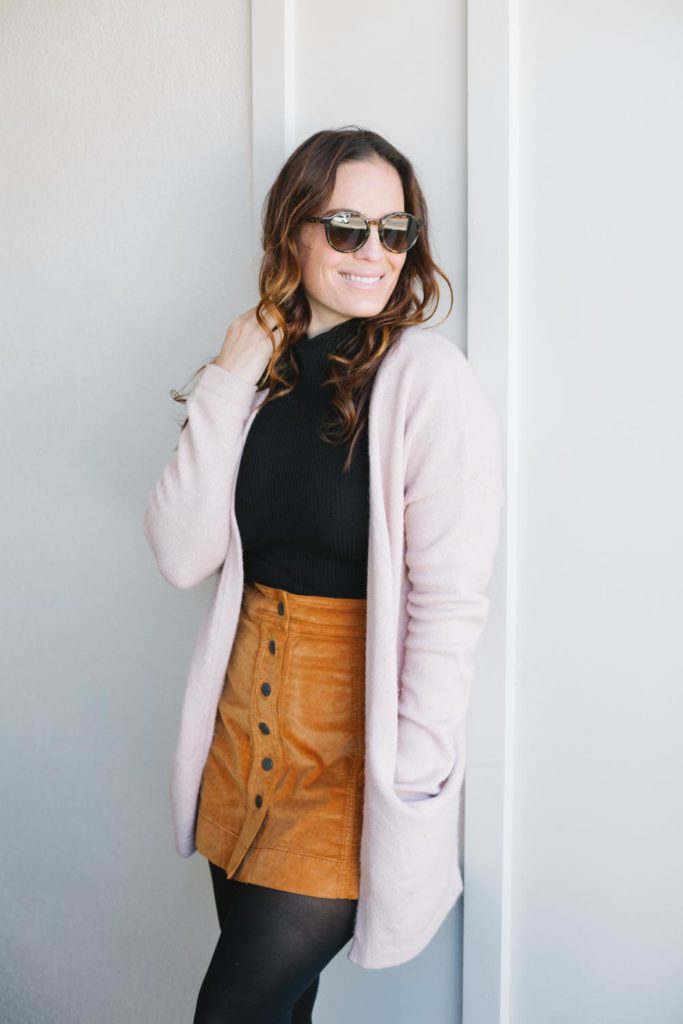 Don't forget to take advantage of that 20% off code from Knot Sisters!!!  BEIJOS20!!
And I've added some more sweater ideas for you to shop below!

xx
Jacquelyn