One of the biggest trends this Summer has been gingham. I'll admit, at first, I wasn't that into it… Us Beijos girls consider ourselves a little more boho and the thought of gingham is somewhat preppy. But, as the Summer has gone on it definitely grew on me!
Gingham isn't just for the country clubbers anymore. No, no, no, it's for all of the fashionistas and I had to jump on the bandwagon. There are so many fun options out there to add it into your wardrobe. Here are just a few that have made it into my closet. I also added a few other pieces I am coveting at the bottom of the post!
Photos by Nea Nabayan
First up is the classic print with a twist on this fun dress by MLM label, and it's now on sale!! I love the feel of this dress, it's flowy and fun! Plus the off the shoulder adds a little sex appeal, and who doesn't love that! In all honesty, my husband isn't a fan of this one. But truly, what girl only dresses for her husband?! Not me! I dress for myself and my girls, because we are the ones who know what's up!
My shoes and sunnies are by two local brands I love. Beek makes the most comfortable sandals and SALT always has the coolest sunglasses. I also shot these photos at one of my favorite local spots, Lido Marina Village. How cute is this place?!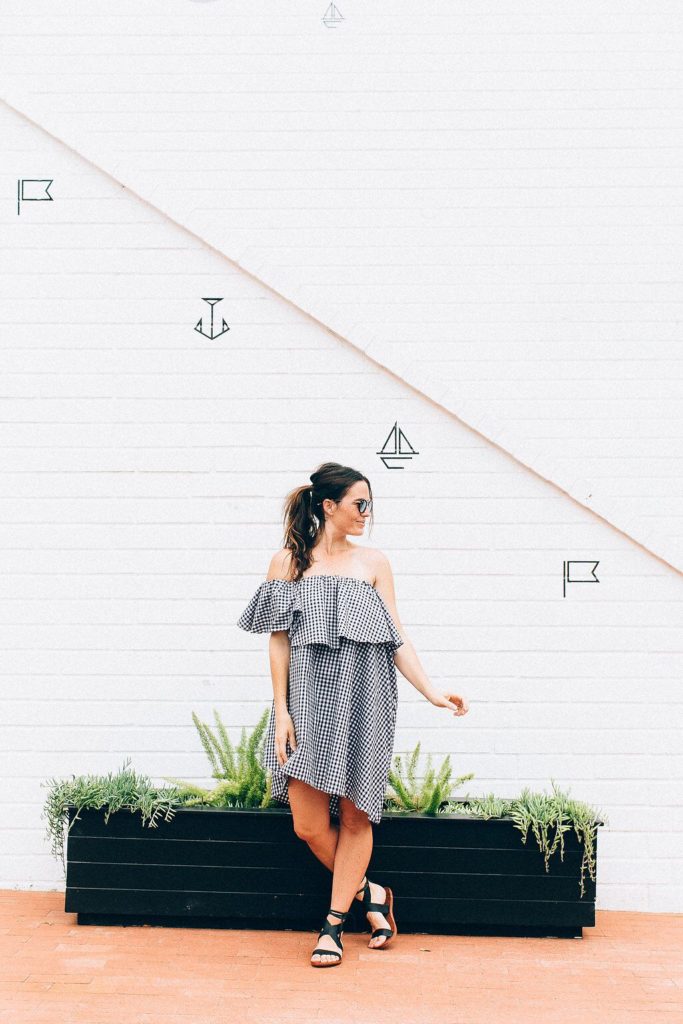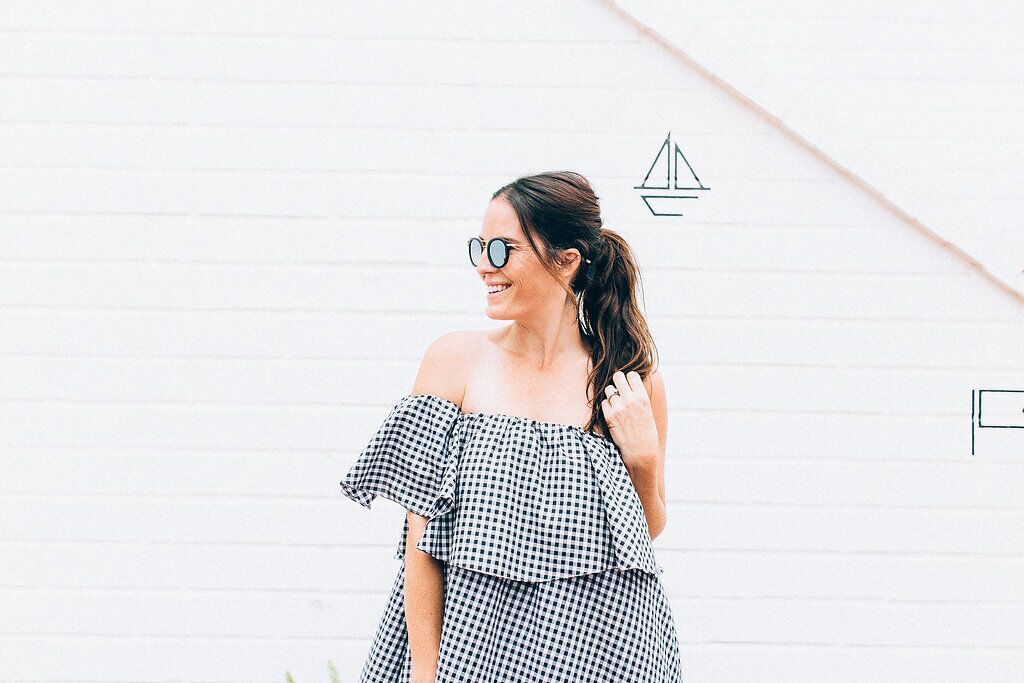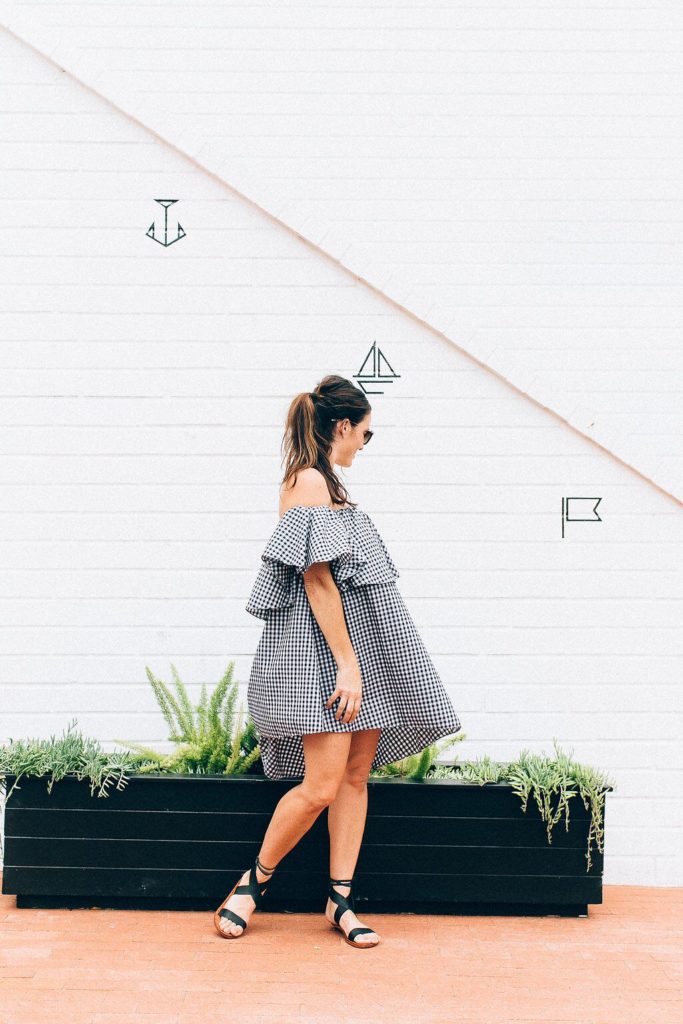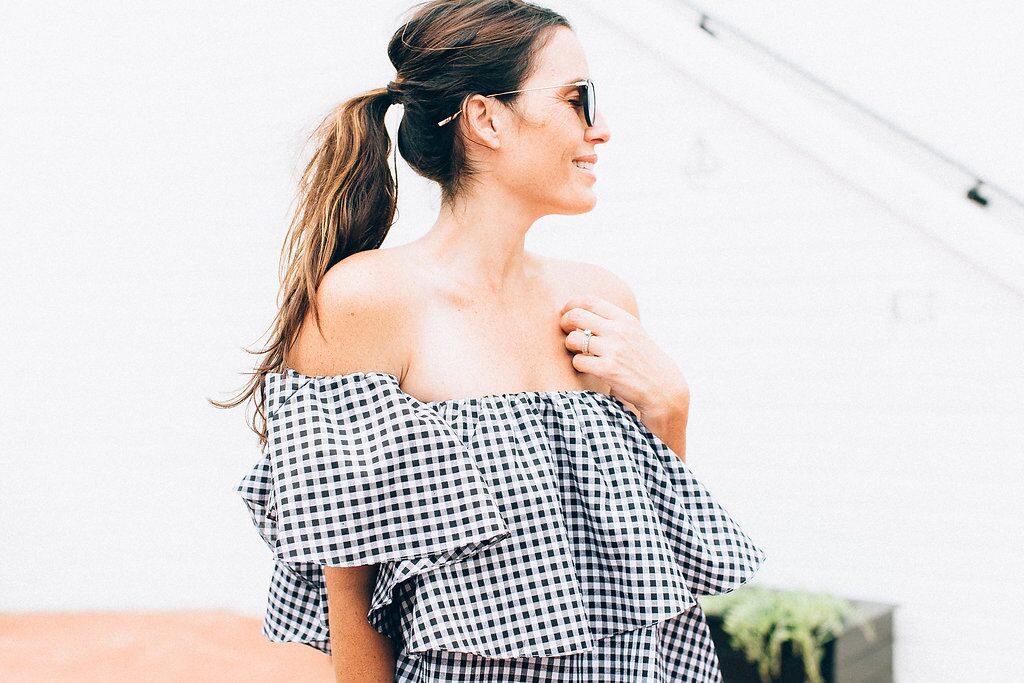 I also invested in this really cute Rebecca Minkoff top this Summer. Literally every time I wear it I get complimented on it. It's flowy and fresh. The color isn't your typical gingham, which is refreshing to me. I pair it a lot with white shorts or jeans, it's just one of those no brainer tops that goes with anything. Here I'm wearing my favorite Target sandals, Wyeth pink sunnies, James Michelle coin necklace and my Summer bag from a few years ago.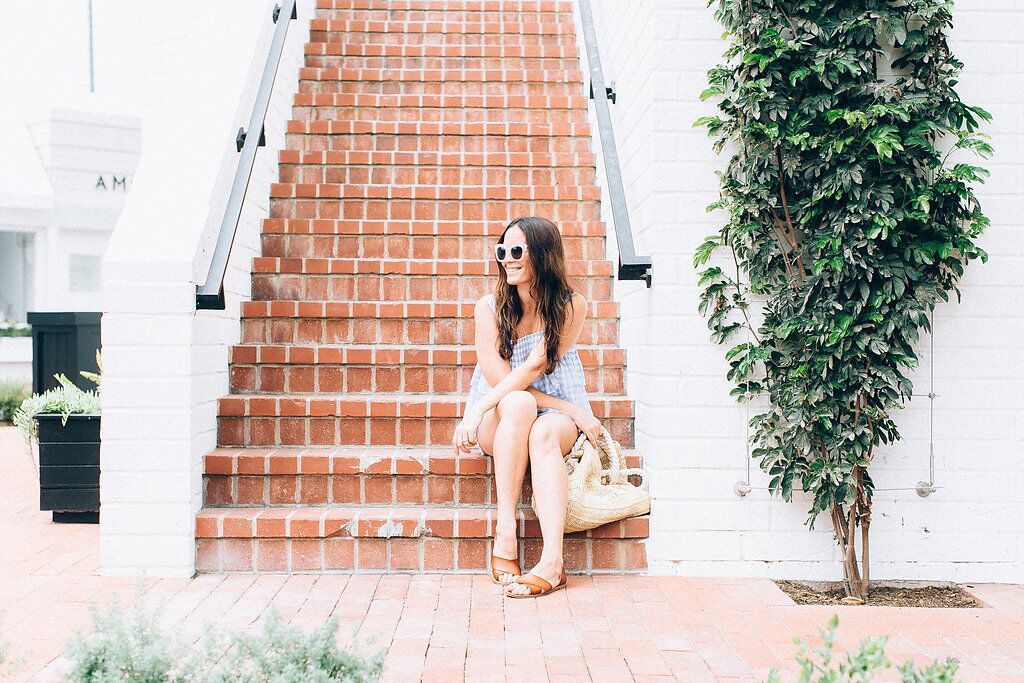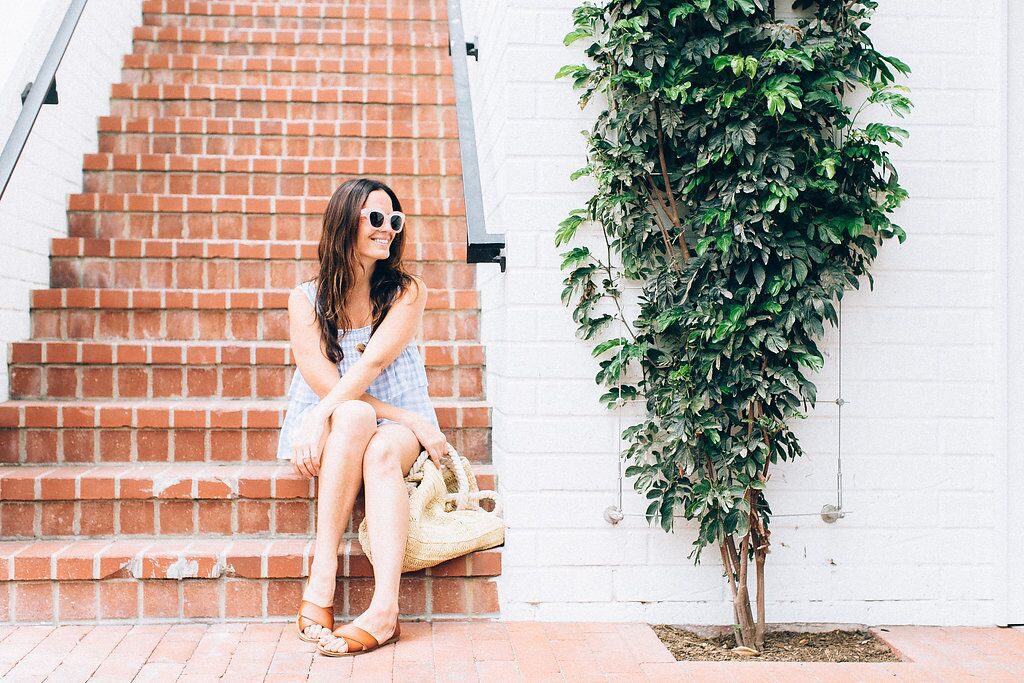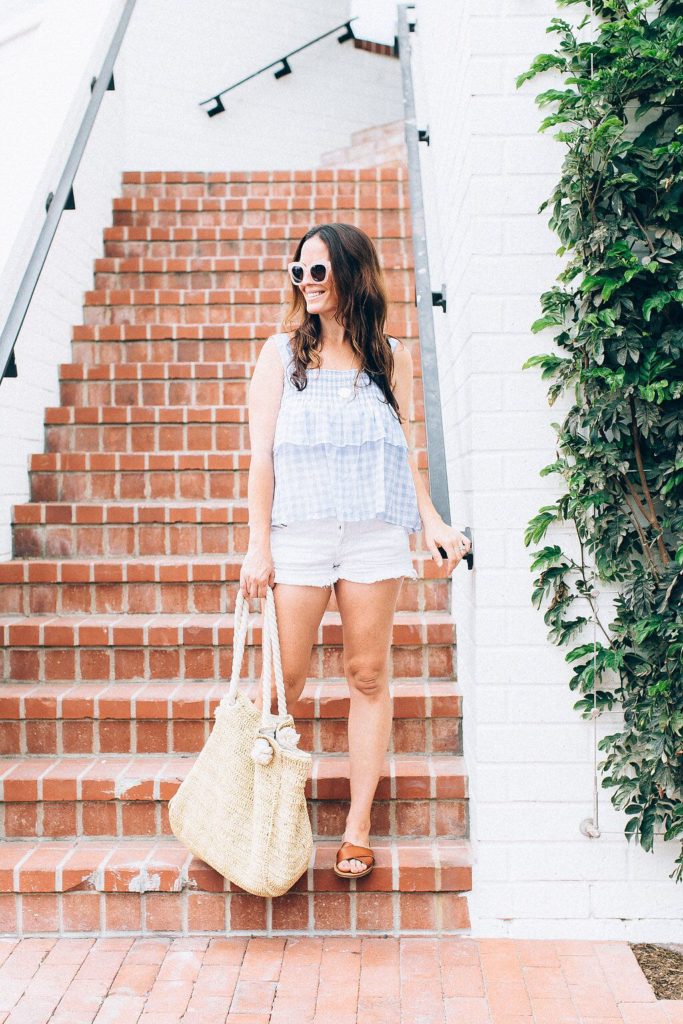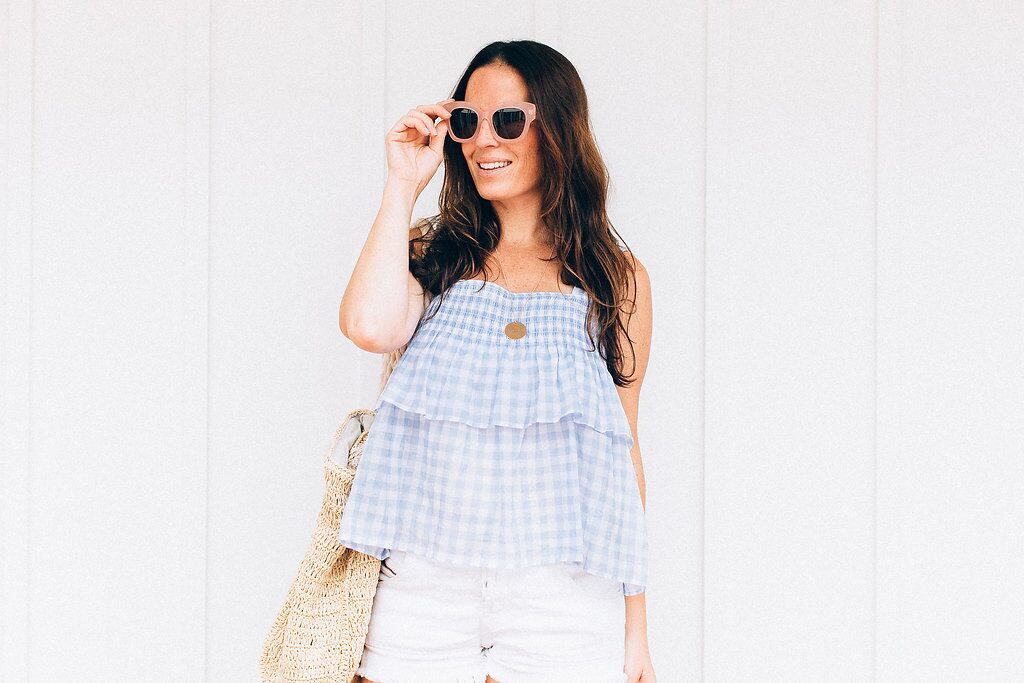 Just a couple cute gingham piece I fell in love with this Summer! And here are more for you to shop below…. Happy Tuesday!

xx
Jacquelyn