Time for another home tour, and this one is full of life and color, so naturally, we can't get enough!!  Today we take a walk through the home of Bianca Wickers, owner of Bink & Boo that we spotlighted here last week… It is one of our go to collections for our littles and we can't help but be in awe of how crazy talented and creative Bianca is so we had to take a look inside her home!  Bianca is a mother of two who we also admire for her strong work ethic and her humbleness, I mean seriously, this lady is so so full of talent and she is so modest about it!!  Plus she is just a sweetheart, we guarantee you guys will fall in love just like we did…  It is eclectic and fun, and full of Bianca's tag line – Sunshine & Cheer!
All Photos by Jennie Corti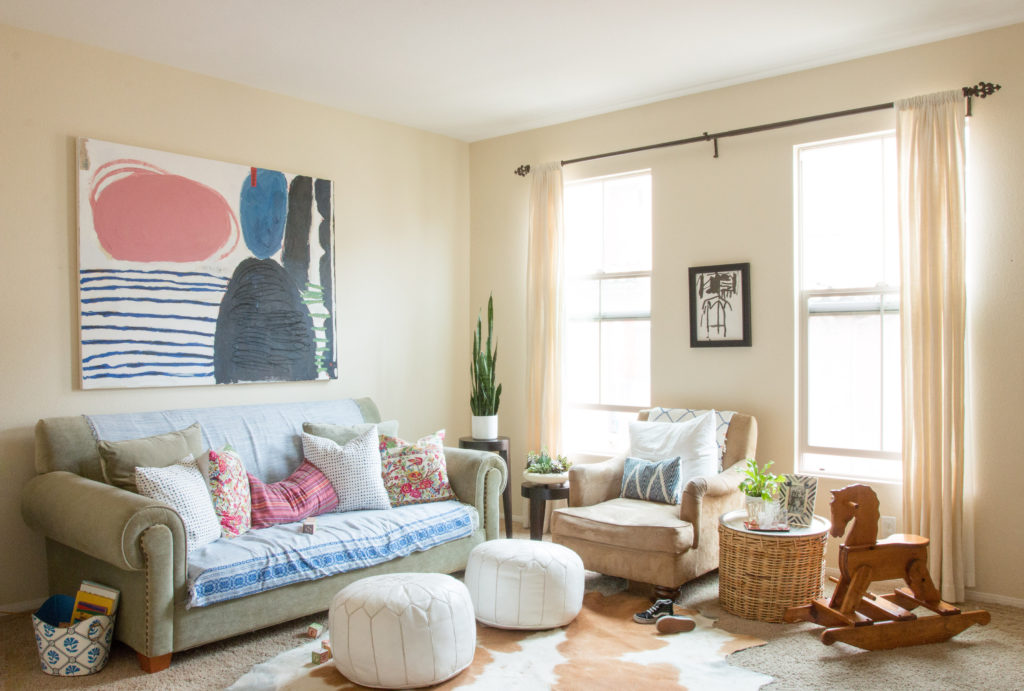 Tell us a little bit about you and your family and where you live…
I am Bianca, and I am the chief creative chick behind Bink & Boo.  I live in San Marcos, California, with my husband (Roman), and our two kiddos. I can easily say that my husband is the ring leader of this circus.  He's the most put together, patient, and level headed person I know.